To get to your delightful and undoubtedly fabulous wedding in London's south west, you're going to need the perfect car to get you there. Here are the best on offer.
Nothing says wedding like a Bentley or Rolls Royce, and with Portfolio Heritage, you'll find a fleet of perfect wedding cars for you to choose from. For those sunny days in London, consider their Bentley Azure Convertible which is perfect for soaking up those rays. For the epitome of class and vintage charm, their Bentley MK VI is a stunning choice with its sparkly silver exterior paired with the surprising red leather interior. Anything you're after, this team has it. Make sure to check out their fleet today.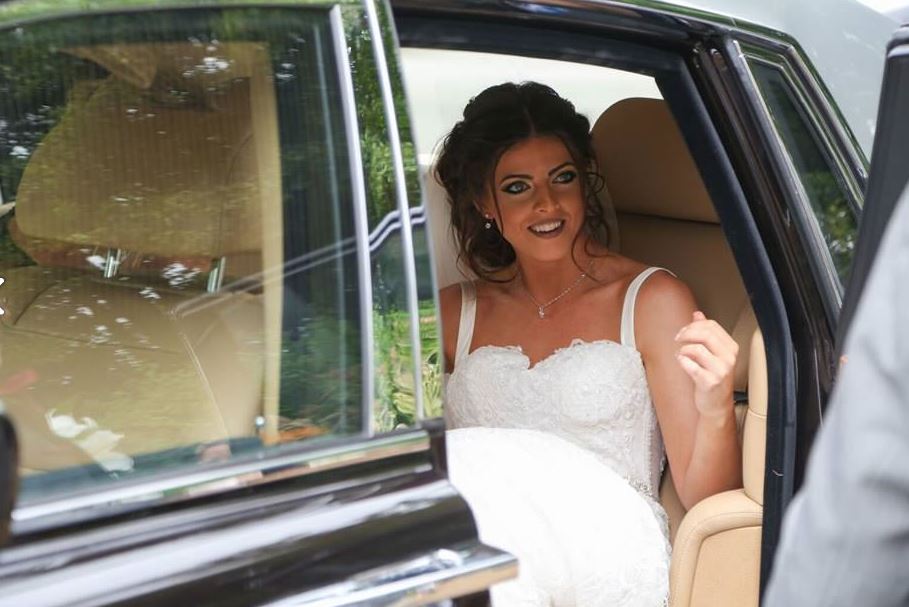 For the quirkiest wedding transport around, consider BritishRedBus.com. This team offer delightful vintage buses for wedding hire which is the ultimate transport for your London wedding. The red double-decker bus is an icon of London life and to ride in an authentic vintage one all to yourselves is the coolest way to start your wedding. These buses look amazing in photos so you'll really have that wow factor photography that you've been searching for. Also on offer, are some classic London taxis which are more vintage babes that this team hold in their fleet. For quirky vintage transport that screams London, this team are not to be missed.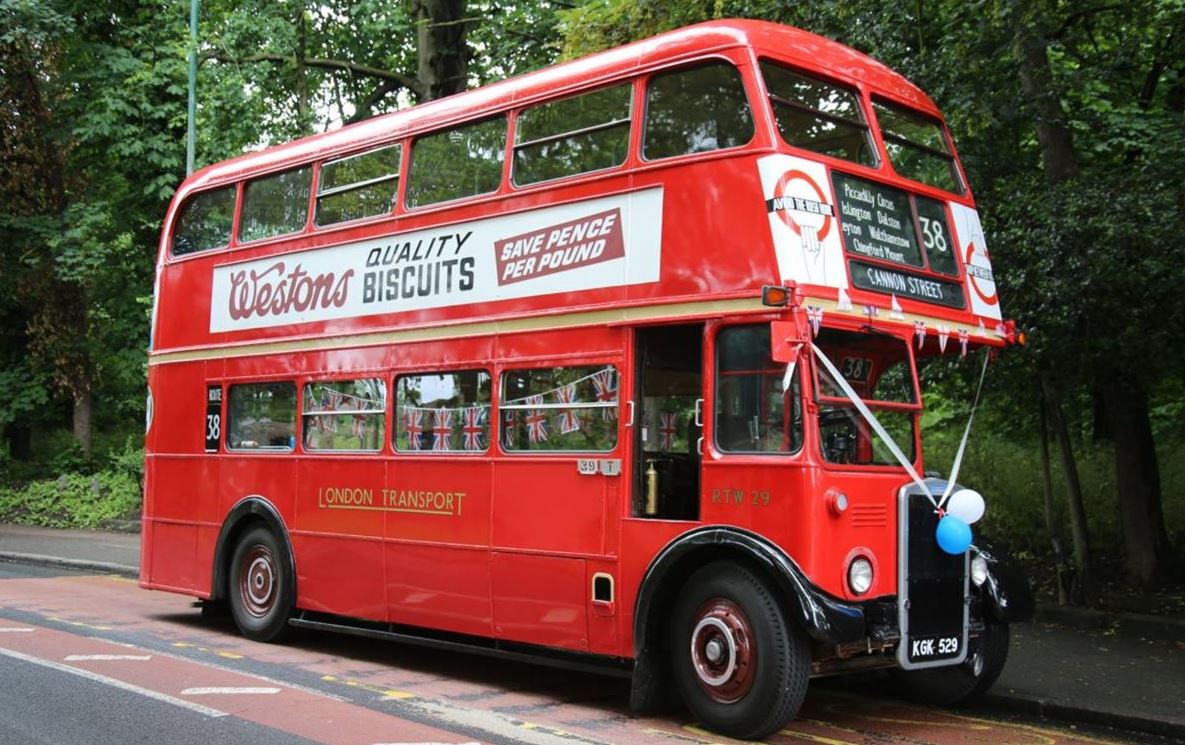 For the best modern cars in London, London Luxury Chauffeuring is the ideal choice. With makes including BMW, Mercedes, Bentley, Range Rover and Rolls Royce, you'll love this extensive collection of sleek and modern beauties. This fleet is a prestigious one that aims to impress. Along with the high-quality cars, you'll also be treated with high-quality service from both the team and the chauffeurs. If you want your wedding car hire to be easy as well as excellent, then this team are a great option.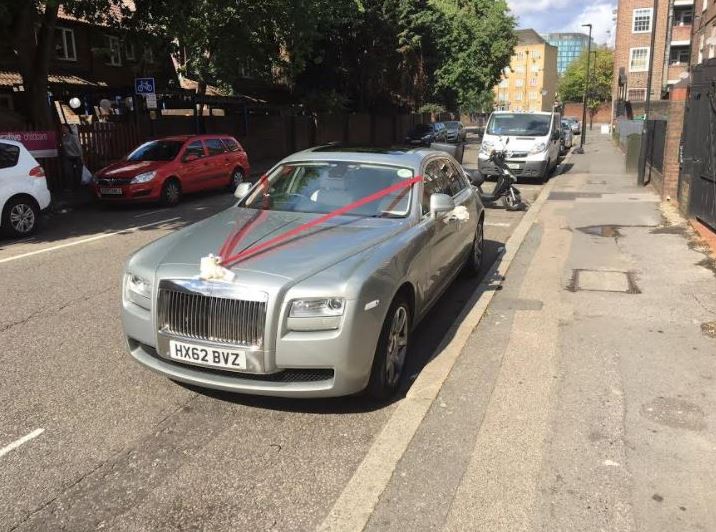 If you're after a great range of limos as well as some beautiful wedding cars, consider Limotek.Co.Uk for your wedding. Their limos include an elegant Chrysler limo which is a lovely and understated choice for a wedding. If classic is more your thing, then their fleet includes beautiful numbers like their Rolls Royce Phantom, 1963 Bentley S3 and Austin Princess Vanden Plas. This team even offer modern classics like Mercedes and Jaguar, so they have a really varied and interesting fleet which should definitely be considered.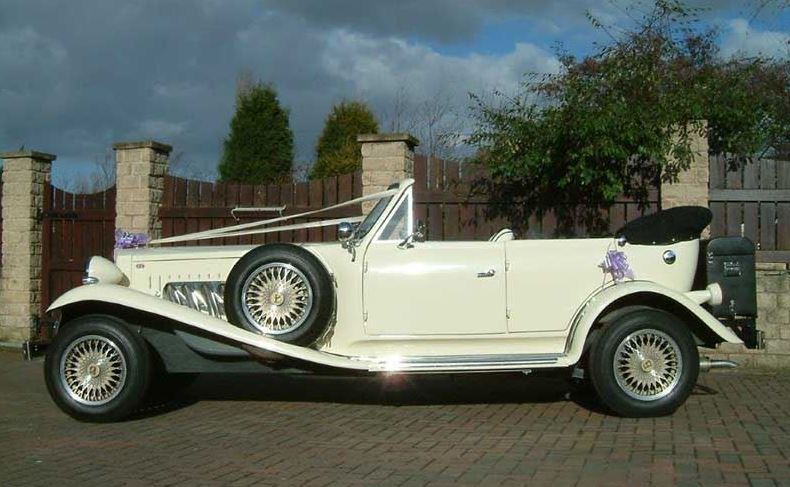 Austins Vintage Taxi Hire are a family run business that offer personal service for your wedding. Their fleet as the name suggests boasts two amazing vintage Austins, both supremely gorgeous and perfect for your wedding. Their 1934 Austin taxi comes in a snazzy blue that is punchy enough to give this car some edge, but not so intense that it'll detract from you in photos. If you're looking for something a little bigger to fit your bridal party or parents in, then their 8 seater 1928 Austin Estate Coach is the perfect vintage number. Both of these Austins are true delights and are ideal for couples who love their history. Alongside the two stars of the show, this team also offer other amazing cars like a 1973 Rolls Royce Silver Shadow and a 1974 Mini 100, both of which make perfect wedding cars.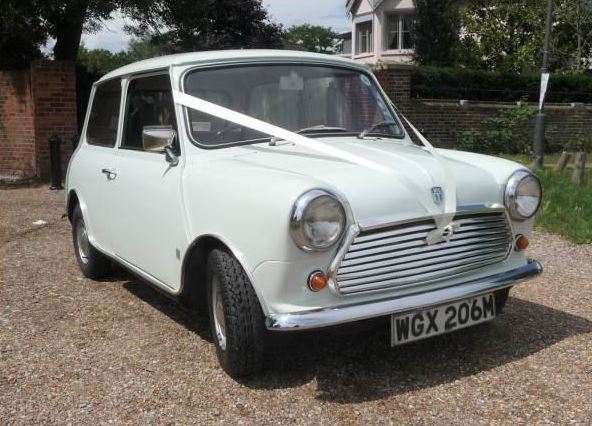 If modern is you're thing, then iLondon Chauffer is your ideal choice. Their fleet includes all the deluxe modern cars that you'd want to take a ride in on your wedding day. Choose from makes like BMW and Mercedes and consider how comfortable you'll feel in their luxurious and spacious interiors. This team pride themselves on their immaculate fleet that is available to suit all budgets. So if price is a concern, give them guys a call and see what they can offer you.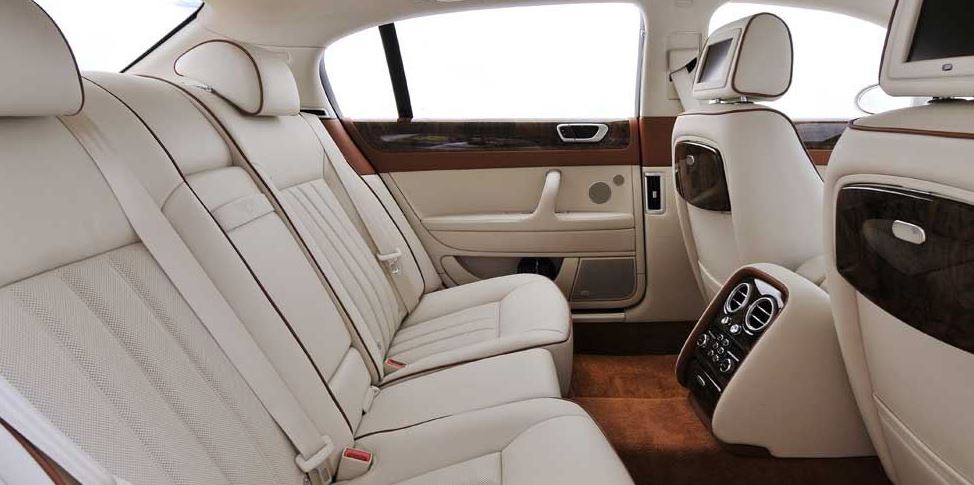 The team at Civilised Car Hire Company are adamant that your day needs to be as perfect as can be. This is why they offer premium service for all of their customers so you feel completely at ease and ready to say 'I do'. Their fleet is an extensive one that hosts a huge range of perfect chauffeuring cars, alongside snazzy sports cars. You'll find a truly impressive selection from this team.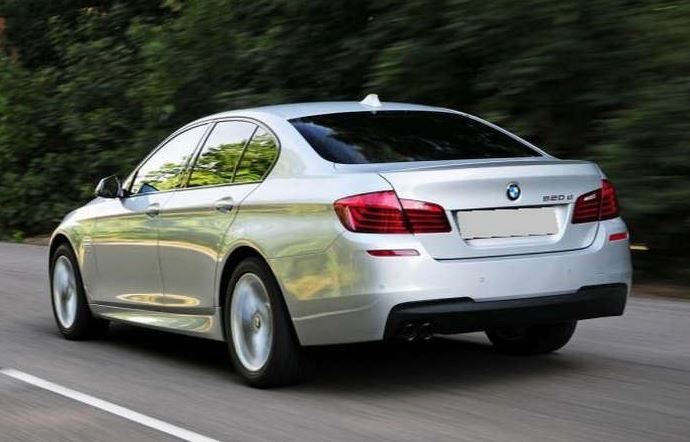 Crown Chauffeur Drive UK are all about providing that excellent service to match their excellent fleet. If this sounds perfect to you, then you'll have to check out their offerings. Just so you know what to expect, this team offer cars including a perfect Rolls Royce in black, an S Class Mercedes and a Mercedes Viano. With prices starting at £195 for a 3-hour wedding, this team is the best choice for those modern car lovers who are conscious of price.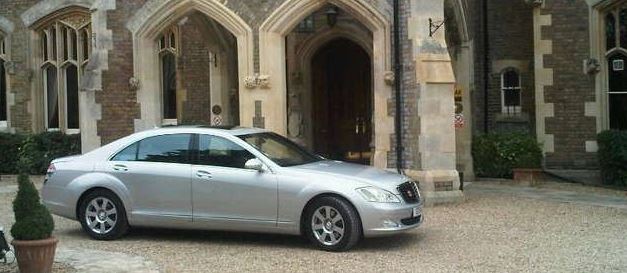 For impeccable chauffeurs, top-notch service and a fleet of lovingly cared for cars, Quartz Luxury Car Hire are the company for you. This team love to save you worry and stress by providing only the best cars. If you book one of their cars including a Bentley Flying Spur, Mercedes E Class or Mercedes S Class, you'll find yourselves with a sleek car paired with highly reliable service. You can't get much better than that.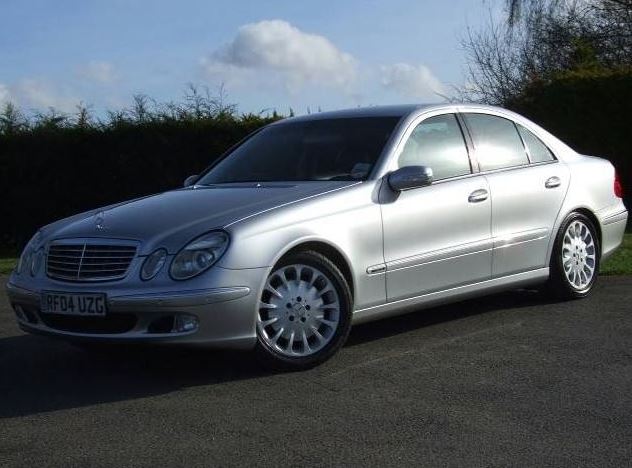 With Carey Worldwide, you'll receive a varied fleet of immaculate vehicles and the best service. Offering the classic modern wedding cars in the Mercedes range, this team also have couches and Routemaster buses available. If you have a special request as well, let them know and they'll see what they can do for you. Once you've chosen the perfect vehicle for you, this team will decorate it with ribbons in your choice of colour. The experience with this team is a personal one from the initial booking process to being able to choose your own music, everything has been carefully considered with this team.

Seeking out the UK's most popular wedding transport hire website shouldn't be hard. In fact, we're here to make to positively simple. This website is of course, WeddingCarHire.co.uk. This team are the well-experienced professionals that you've been searching for to bring you your ideal wedding car. This team have a great track record with customer satisfaction, which is why you should definitely consider them. If you're thinking that their service sounds great but you're not sure if they'll have the car that you want, fear not, this team's fleet is huge. With vintage, classics, modern and perfect pairs, this team will be sure to have the perfect car for you.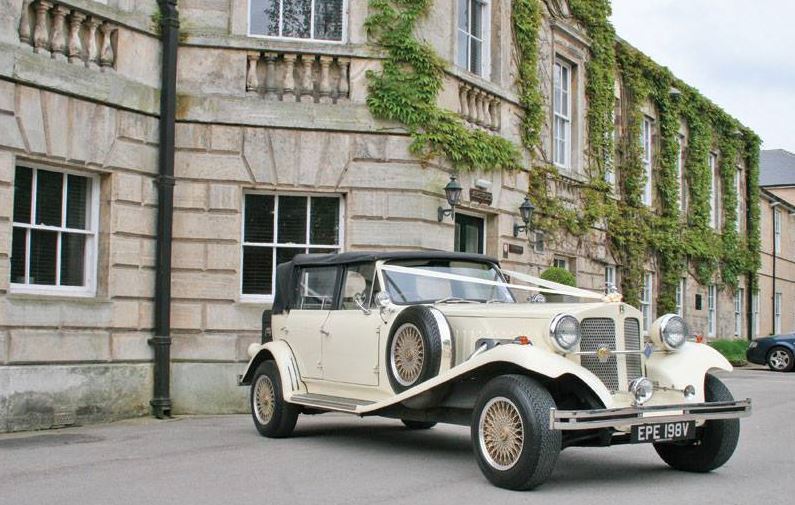 At Lady R Wedding and Chauffeur Hire you'll be delighted to receive perfect style and comfort for your wedding car hire. This team are proud to offer two very special cars for chauffeur-driven car hire. These two cars include a white Rolls Royce Silver Spirit and a red Bentley Turbo R. Now you can pick the car that will reflect who you are. Are you a traditional, classic kind of couple? Or are you more outgoing and punchy? If you can't decide, then you could even hire both and then receive a 15% discount if you do it through Easy Weddings.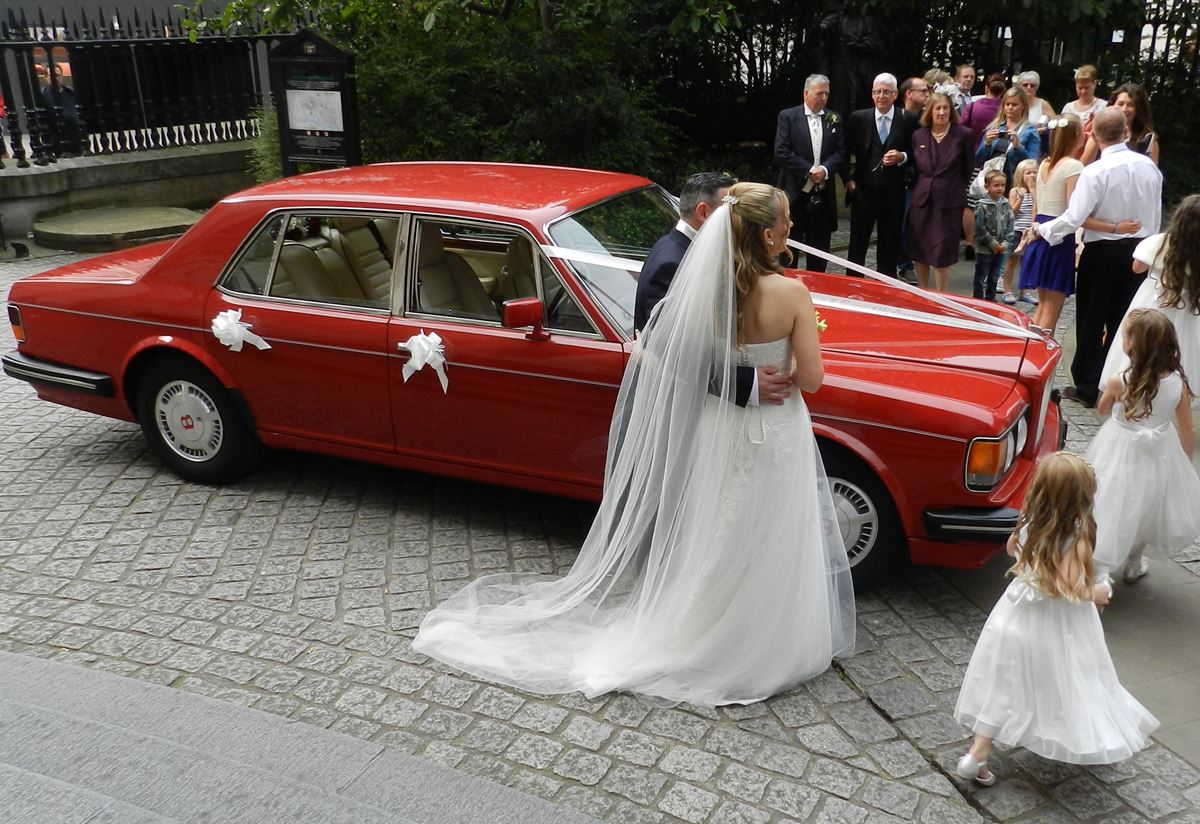 For many couples, a traditional and classic wedding car that comes in pristine white is exactly what is desired. Yet for other couples, this couldn't be further from ideal. Some crave something quirky and unique that speaks to who they truly are. If this is sounding a lot like you, then Beetle Drive is the wedding car provider for you. This team offer fabulous Volkswagen vehicles for you to choose from. Maybe you're up for a fun and groovy camper, or perhaps a Beetle convertible is more your speed, either option you'll love. Check out Beetle Drive today.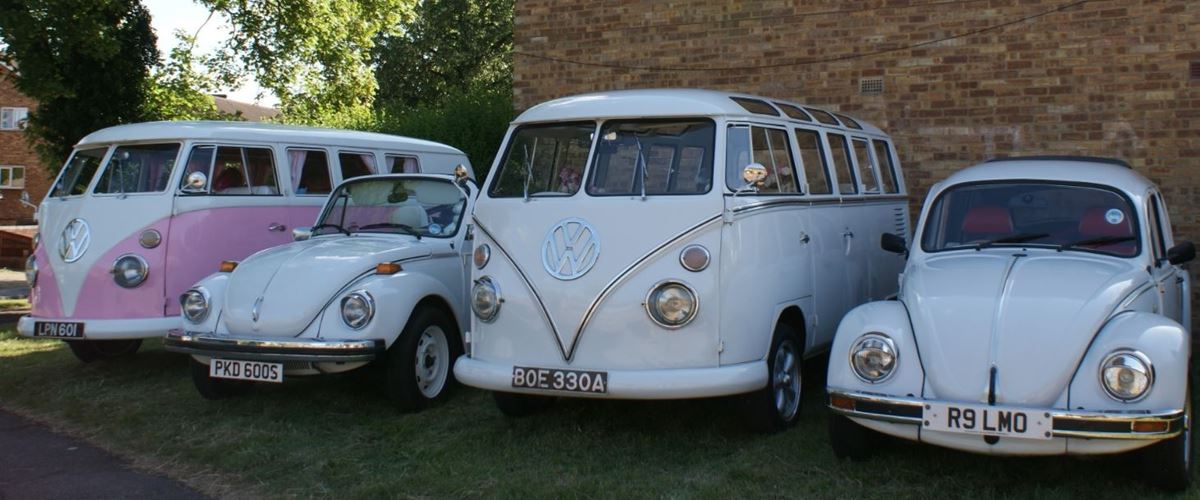 If only one car will satisfy you for your wedding car hire, and that car happens to be a Nissan GTR, then this team are the ones for you. GTR Nissan Car are the team who are here to put a smile on your face. They offer professional service and guarantee to transport you to your wedding in complete style and comfort. Let the team at GTR Wedding Car give you everything you need for your wedding day car hire.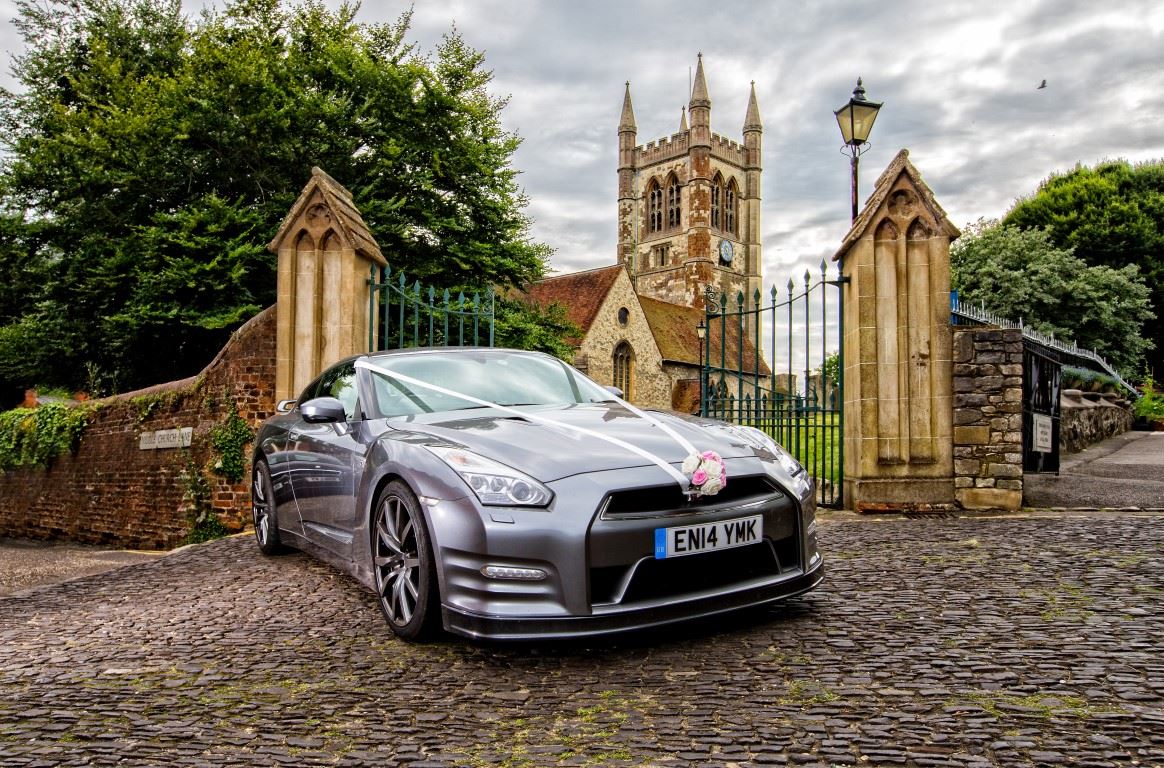 AA Executive Wedding Cars have been in the wedding car hire business since 1977 and have been continually pleasing their customers and providing only the best service and cars. This team aim to provide car hire that will turn heads. They are all about truly stunning vehicles so that you can rock up to your wedding and feel superbly glamourous. In their extensive fleet, you'll find amazing vintage style cars, genuine vintage delights and modern luxury cars to choose from.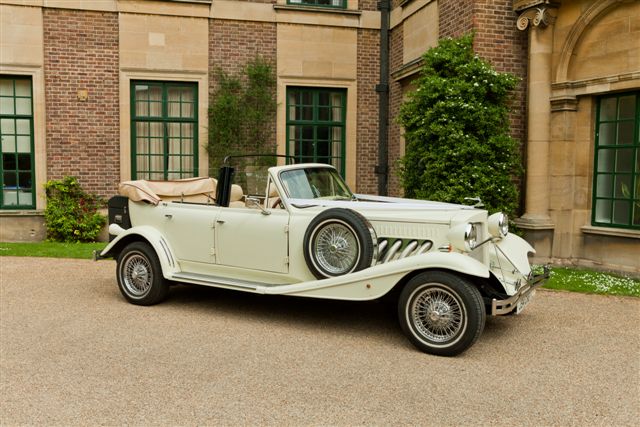 If you're a fan of vintage cars above everything, then Book A Classic are definitely the right provider for your upcoming wedding car hire. This team are here to help you find your perfect vintage car, which can be anything in this fleet. Here you'll find vintage Chevrolets, quirky Peugeots, a curvaceous PGO, an adorable Fiat, even a deep emerald green MG. Everything quirky and cute can be found here, as well as sleek classics that would be perfect for your wedding. Come and find your match at Book A Classic.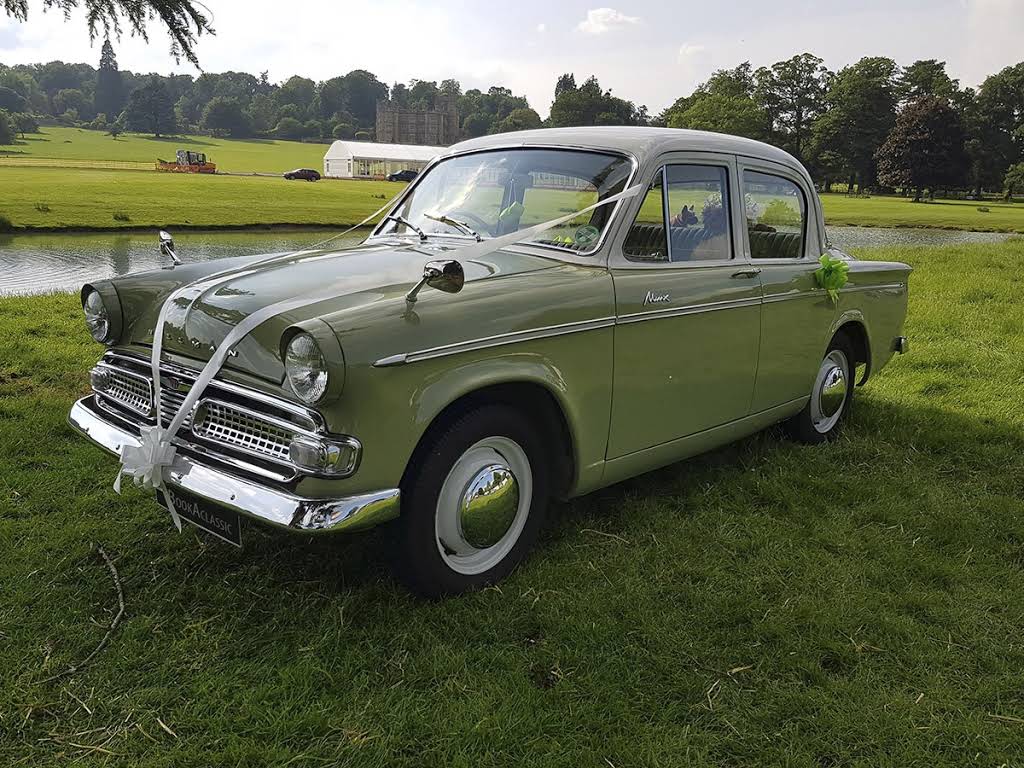 At Ultimate Classic Car Hire, you'll be delighted to hear that you'll be able to choose from 35 amazing cars for your upcoming wedding car hire. In their fleet, you'll find classic, vintage and luxury cars that are sure to please even the fussiest of couples. Find a genuine 1933 Austin London Taxi, a green blue 1955 Buick Century, a 1964 Rolls Royce Phantom in deep red and a 1984 Daimler Limousine in pristine white. So many cars here for you to fall in love with and in so many different styles and colours.

If you're after a premium collection of beautiful cars to choose from for your wedding car hire, then Premier Carriage are certainly the team for you. This team have a huge range of vehicles in their fleet. You'll find up to 718 to choose from and they vary in style, age and colour. Perhaps you want a vintage charmer that is also unique, then a vintage Citroen may be your perfect match. If you want something big, loud and utterly amazing, then the 1963 AEC Regent V Bus could be the car for you. Find vintage and modern in this varied and interesting fleet. Take a look today.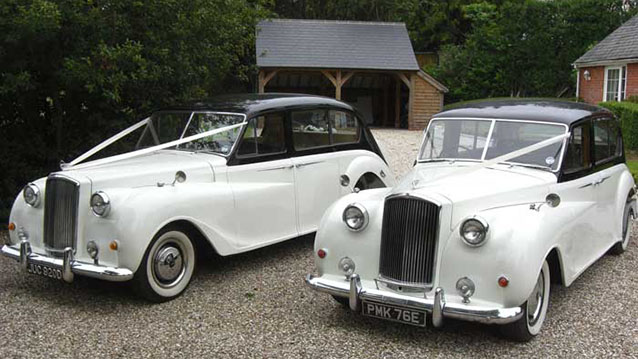 At Gold Drive, you'll find a team that realise how important your wedding day is and therefore want to make sure that your car hire is perfect. This team love working in the wedding industry and take pride in being able make couples even happier on their big and special day. This team have over 20 years of experience, making them an excellent choice. Marvel at their collection of beautiful modern luxury cars which includes makes like Range Rover, Mercedes, Chrysler, Jaguar, BMW, Bentley and Rolls Royce.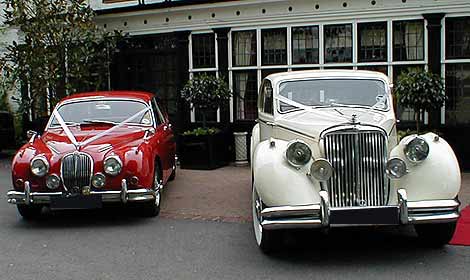 If you're looking for some traditional wedding car options for your upcoming wedding, then EWC are the provider for you. This team offer a fleet of 19 beautiful vehicles for you to consider. See genuine vintage cars like their collection of London Taxis. Arrive in something lengthy with their Daimler or Mercedes Limousines. Go full traditional with their vintage Rolls Royce and Bentley cars. Or go for vintage style with their collection of custom-built vintage style wedding cars.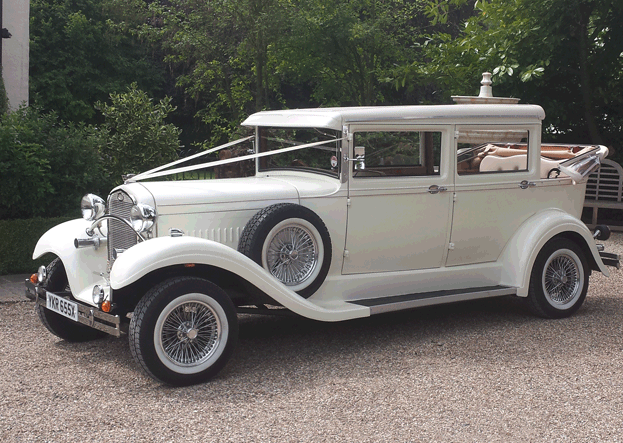 For more information on these car providers or to book,
click here.