Getting married in the Yorkshire city of Wakefield will definitely require a beautiful ride to get you there in supreme style. Here are the top 20 picks of wedding car providers that service Wakefield.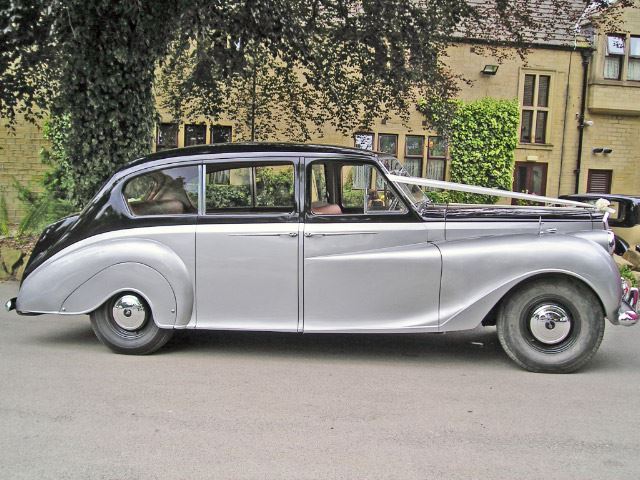 When it comes to your wedding day, you only want the best. Absolutely everyone getting married feels exactly the same way because most people only get married once. So now that your wedding day is approaching, you're going to need the best wedding car possible. And we have the solution. Classic Vehicles of Yesteryear have genuine vintage classics available for hire and the best bit is they work perfectly because they've been lovingly restored. Find Daimler, Austin and Morris makes in their fleet along with many more beautiful vintage cars. If your focus is on service more so than the car itself, then you'll be delighted to hear that this team have been in the business for over 20 years, so they certainly know a thing or two about service. Check them out today.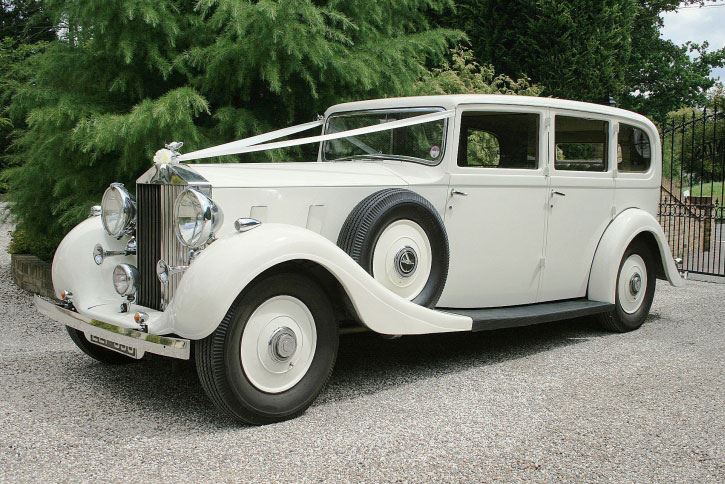 The team at American Pie Limousines pride themselves on providing nothing but the best in terms of service and vehicles. Fall in love with one of their luxury cars like their Rolls Royce Phantom Bespoke or their Bentley Flying Spur. Or find your mate in their vintage options including a Bramwith and a Rolla Royce Phantom III Silver Wraith. With such a varied range, it'll be hard to narrow it down to just one.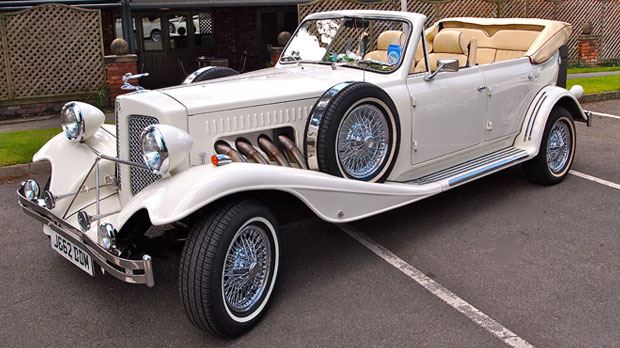 The well-established business of Rollers Wedding Cars Manchester offers professional service every time. They are a detail-oriented team who only want the best for their clients. If you book your wedding day transport with them, you'll find that your chosen car will be completely immaculate both inside and out. Choose from any of their vintage vehicles for a trip that will take you to another era, as well as to your perfect wedding of course.
The family run business of Elite Wedding Cars of Shaw provide that personal service that you're after for your wedding. This team are firm believers that nothing is too much trouble and really do go above and beyond for their clients. In their fleet you'll find some vintage vehicles alongside some modern ones. Choose from their Beauford Open Top Tourer, their Rolls Royce Silver Shadow II or their Mercedes E Class. Every car in this collection is gorgeous and every one is immaculate. Whichever car is for you this team will include complimentary champagne with any wedding day hire.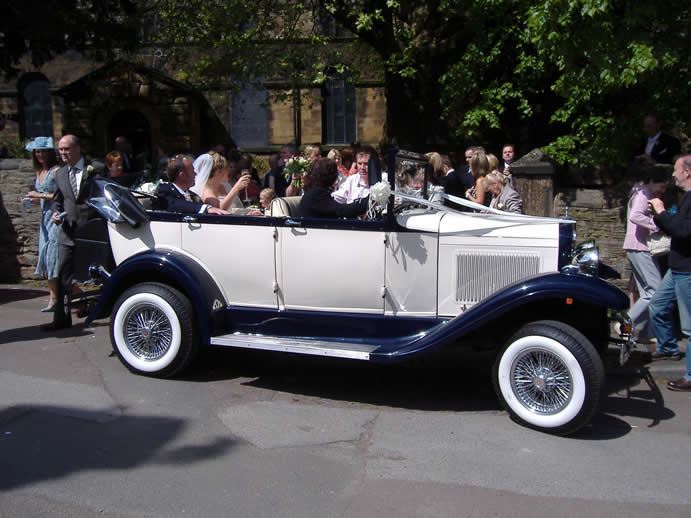 Perfect vehicles await you at Cottam Carriages. This team offer a range of vehicles so that you can be assured that the style you like is catered for. Choose from their vintage style vehicles including a seven seat Imperial, a Badsowrth Launderette and a Rycroft Cabriolet. All of these vintage style cars are utter perfection. For something less romantic and with a bit of edge, this team off a Jaguar and Mustang, both of which are exciting and cool. If you want the most romantic transport of all, then you'll have to take a look at their horse drawn carriages. With two style of carriage on offer, you'll definitely find one that you adore. Feel luxurious and relaxed on your wedding day.
In their everyday lives, the team at Galaxy Travel are a friendly, family-run taxi business that service all of Yorkshire. When they're not doing this though, they're busy giving couples beautiful wedding transport and unparalleled service. And if you're thinking that this team would only have taxis as their wedding car options, you'd be wrong. Their fleet has some absolute classics. The jewel of their fleet would have to be their 1953 Aston Martin DB2. This beautiful and sleek vintage car is too perfect for words. It'll certainly charm you. As will their 1960 E Type Jaguar which comes in bright red and their Jaguar Mark 2 from 1960 also, which comes in dark green. Galaxy Travel are an understated choice with a wow factor fleet.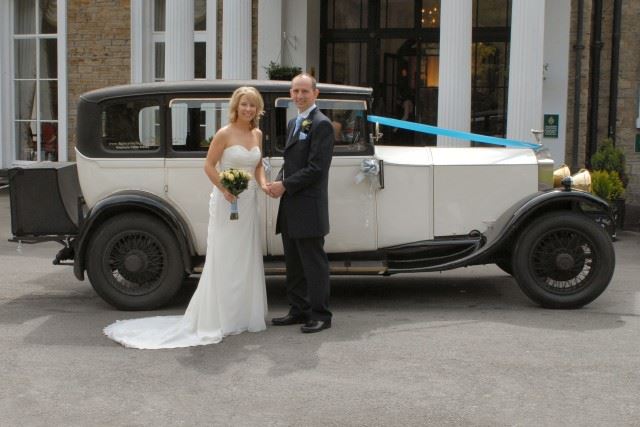 The team at Regency Wedding Cars love to make your day go as smoothly as possible. They go that extra mile to make sure that the vintage style vehicle you hire from them is as perfect as the service they offer. Find your dream vintage style car with Regency Wedding Cars.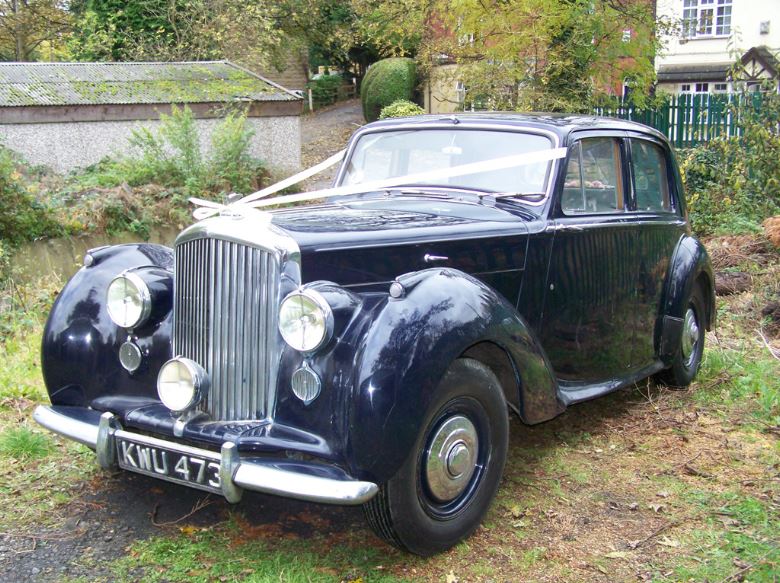 The team at BML offer a fleet of beautiful classic wedding cars. In this delightful fleet find makes from the wedding favourites like Daimler, Bentley and of course Rolls Royce. This collection of vintage beauties is completely original meaning you'll be arriving at your wedding in a little piece of history. Find the total romance that a vintage car brings with it on your wedding day with BML.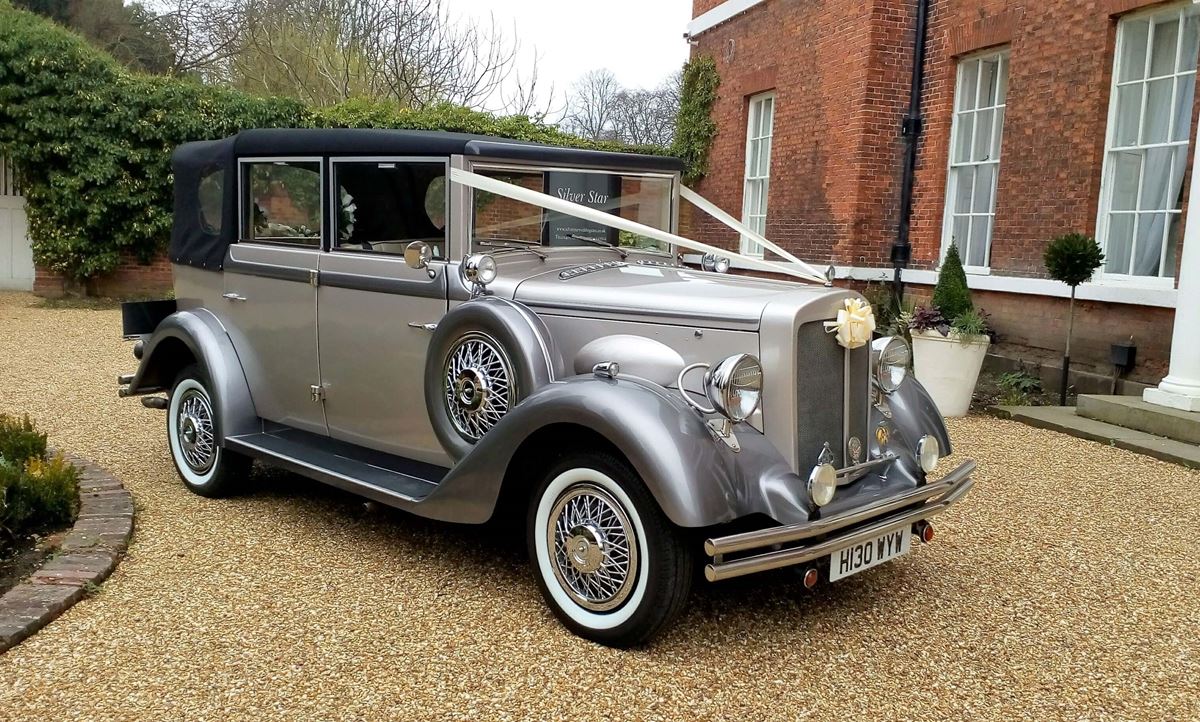 The team at Silver Star Wedding Cars offer completely individualised service for your wedding day. They know that everyone is different and unique, which is why they work this way. With their vintage style cars on offer alongside their personal service, it's easy to see why Silver Star are so popular. Choose from their Beauford Sedanca De Ville or their two Regent Landaulets for a perfect car, a luxurious ride and supreme service.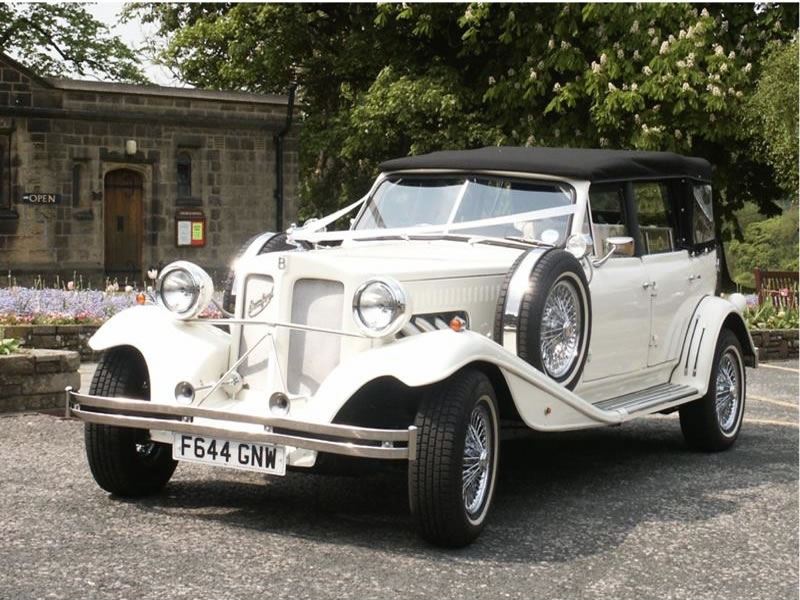 With a varied fleet made up of vintage, vintage style and modern wedding cars, Lavelle Classic Cars are an excellent choice for your wedding day car hire. Their 1964 Rolls Royce Silver Cloud III is a perfect option for lovers of perfect 1960s vehicles. In the same vein is the Daimler V8 which is another 1960s wedding car icon. With plenty of choice and very reasonable prices starting from £270 for one of their modern luxury cars, this team are definitely worth considering.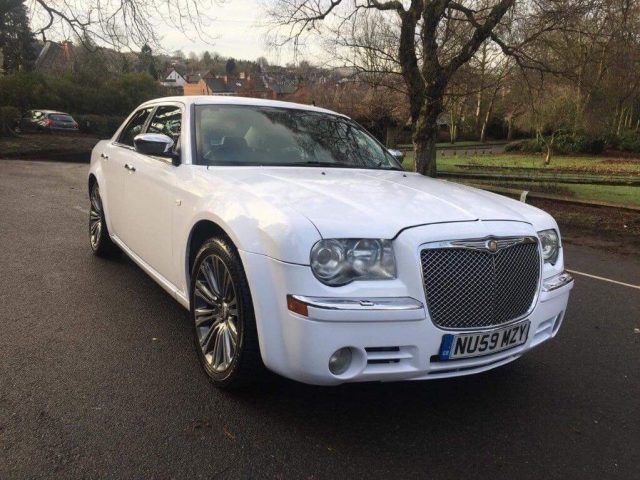 The team at White Wedding Cars are delighted to offer you their collection of luxurious wedding cars for your upcoming wedding. This team has a fleet that is perfect for weddings with both modern and vintage luxury to choose from. With their first rate customer service and their expert local knowledge, this is the kind of wedding car provider you want to book. Be pampered by White Wedding Cars when you book today.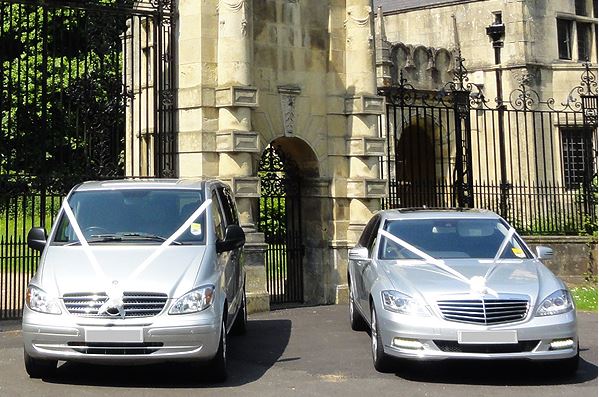 The team at MBE Chauffeur Wedding Cars are here to give you the most luxurious wedding car hire you could imagine for your wedding. This team are all about making your wedding run as smoothly as possible, which is why they have only the best chauffeuring car for their car hire. The car they have on offer is a Mercedes Benz S Class. This sleek and contemporary car is spacious, comfortable and completely stylish. Book with this reliable and dedicated team today.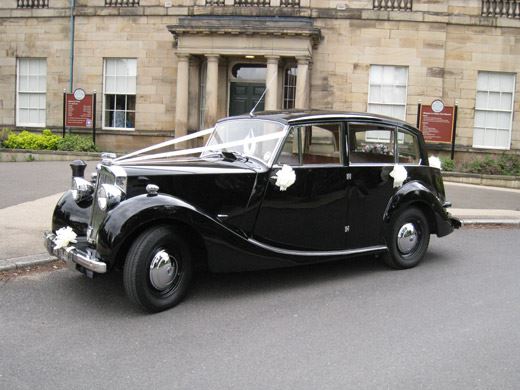 Wyatt Wedding Cars specialise in providing chauffeur-driven wedding cars. They're not just any cars though, from this team you'll discover an amazing vintage fleet made up of Rolls Royce, Triumph and Bentley makes. Along with the beautiful styles, this fleet is also full of colour. You'll find cars of black, blue, white, cream and copper, so you needn't choose between traditional car hire and your love of colour. This team not only have a stand-out fleet, but they also have the service to match. Reliable, friendly and punctual service awaits you at Wyatt Wedding Cars.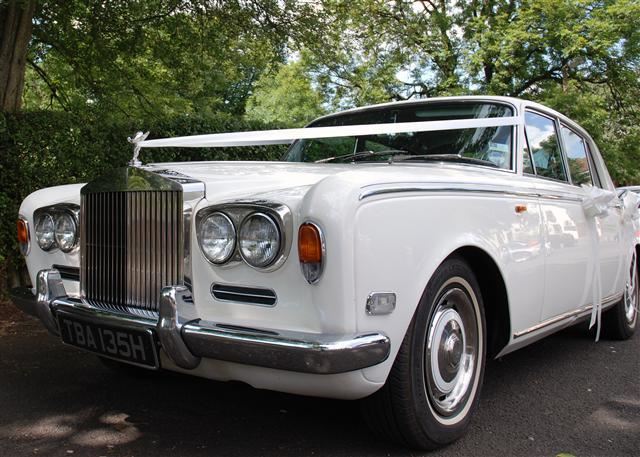 The family run team at Shaw's of Rochdale would be delighted to be part of your wedding day. This team know that your wedding day should be perfect, and they're here to make your day just that. With their professional and friendly service, you'll feel completely confident in this team.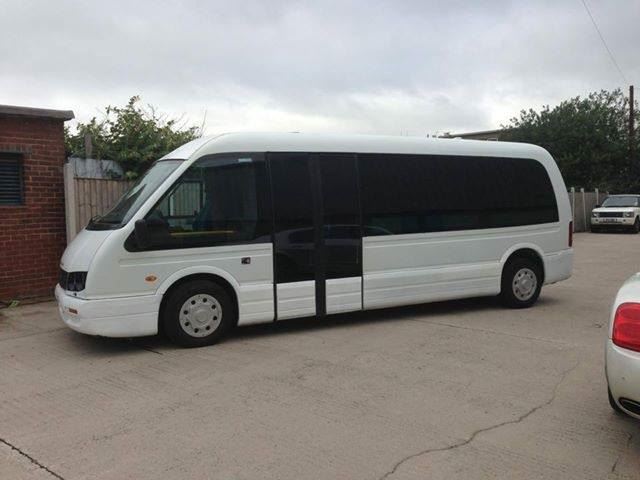 Premier Limousines are here to bring you wedding car hire with a difference. This team are all about exceeding customer expectations and they manage to do this with their immaculate collection of limousines and their dedication to great service. This team want to make your wedding transport stress-free and easy. You will find that whatever limousine or car you choose to hire, you'll find yourself truly relaxed and comfortable.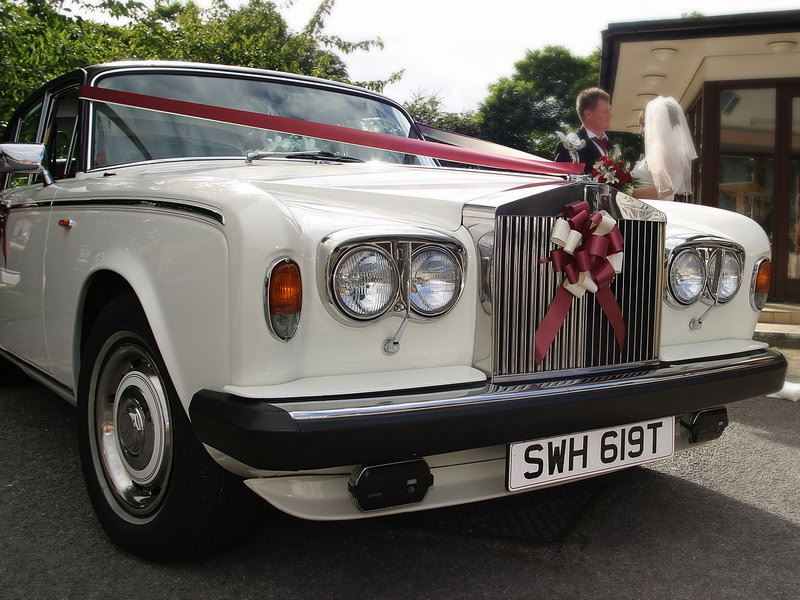 Are you looking for a professional team who only know how to provide the highest quality service? If you said yes, then A.C.E. Wedding Cars are the provider for you. This team love to go the extra mile for their clients. They do this by tailoring their service to meet your needs and expectations. In terms of what's on offer car-wise, in their fleet you'll find a beautiful classic that you simply must consider. This classic a 1978 Rolls Royce Silver Shadow. It comes in perfect white and has red leather interior. Arrive in amazing style at your wedding when you book with A.C.E. Wedding Cars.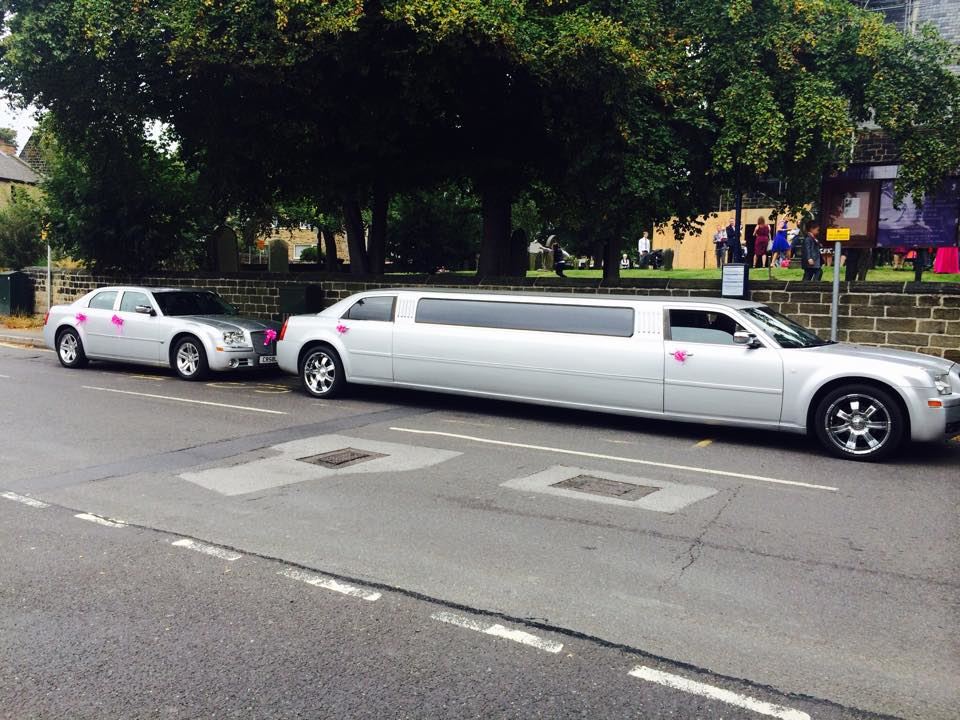 American Style Limousines & Wedding Cars are here to provide high quality wedding transport at an affordable price. This team have many years of experience and as a result are able to provide simply the best service. In their fleet, you'll find many different cars to choose from. You could opt for a stretch limousine, a Chrysler 300C, an Aston Martin V8 Vantage, or perhaps a luxurious Mercedes E Class. Whichever car you choose this team will make sure it's the right one for you.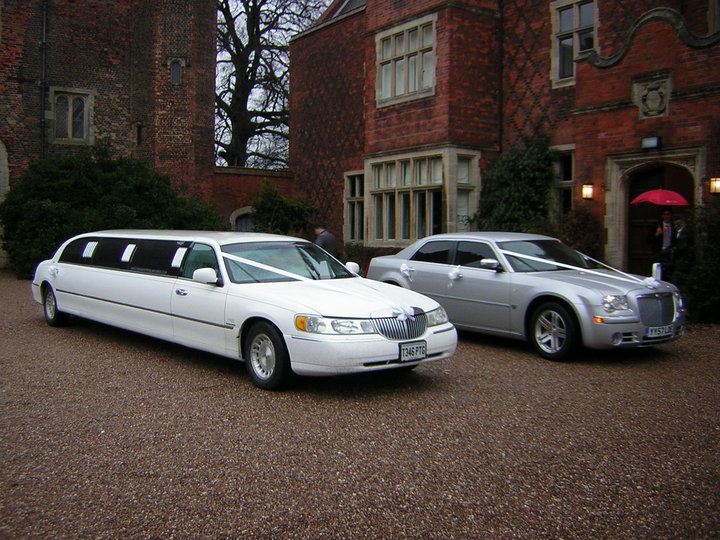 At Stars & Stripes Limousines, you'll find a team that is here to make your wedding extra special. This team offer high quality service and your safety and enjoyment is of their primary concern. This team want to give you the worry-free wedding car hire that you deserve. Let them indulge you in one of their luxurious limousines or chauffeuring cars. Whichever car you choose, it'll come decorated in car ribbons and bows, plus you'll even be gifted champagne to celebrate your new marriage.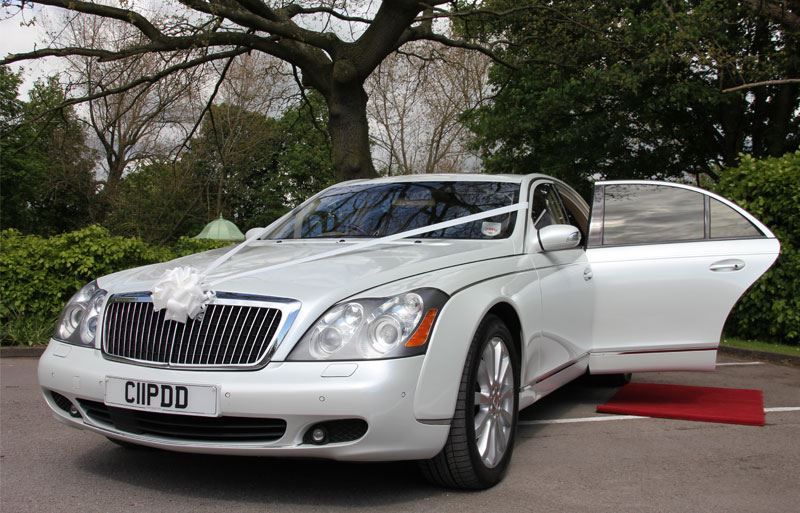 Cupid Carriages are here to give you the tailored service that you deserve for your wedding. This team are dedicated to giving their clients the service that they desire, this means that this team will be courteous, professional and reliable at all times. What's great about this team is that after you submit your online quote, you'll then be given your own personal coordinator to help you throughout the booking process up until the big day itself. Find in their fleet the best modern executive cars, limousines and hummers. Everything you love about modern cars is right here at Cupid Carriages.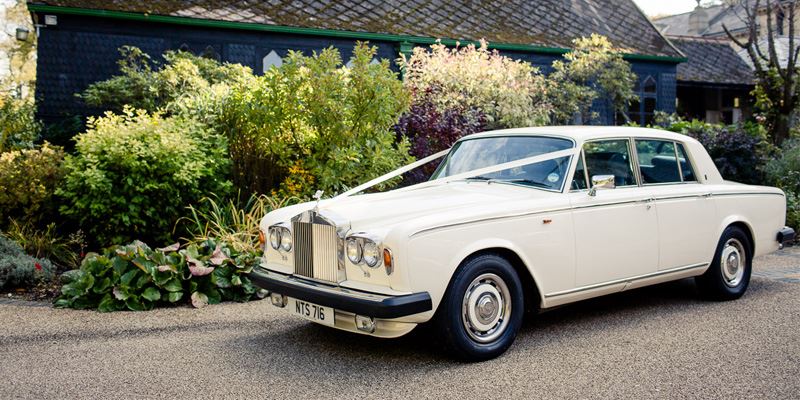 The team at Fairytale Wedding Cars are here to offer their beautiful collection of vintage and classic wedding cars. This team are a well-established business who want to help make your wedding day as perfect as can be. This team are all about providing the best customer service. You'll find that they will happily cater to your needs and requirements so that you only get exactly what you're looking for from your car hire. All this team ask of you is to choose your perfect car and the package that suits you best and they'll handle the rest.
For more fabulous providers in Wakefield, click here.