Stratford-upon-Avon is famous for being one of the most adorable medieval towns in England. And of course, it was the birthplace of William Shakespeare. Nothing says romance like a Shakespeare play or sonnet, so of course you're planning on marrying in the picturesque market town. To get you to your idyllic wedding, here are the best wedding car providers that service Stratford-upon-Avon.

The team at Grooms on Time like to provide something unique. Not only do they offer cars for the bride, but also the groom, who is often left forgotten and arrives at his wedding in his mate's Ford Focus. This team are all about equality. They specialise in hiring out beautiful classic Jaguars which are seriously gorgeous. For the bridal cars, they have Louie and Florence, which are an S Type and a Mark II. Grooms will be treated to either an E Type or an XK140. All of these cars are completely immaculate and absolutely glorious. With professional and friendly service on top of a stunning little fleet, you can't go wrong with Grooms on Time.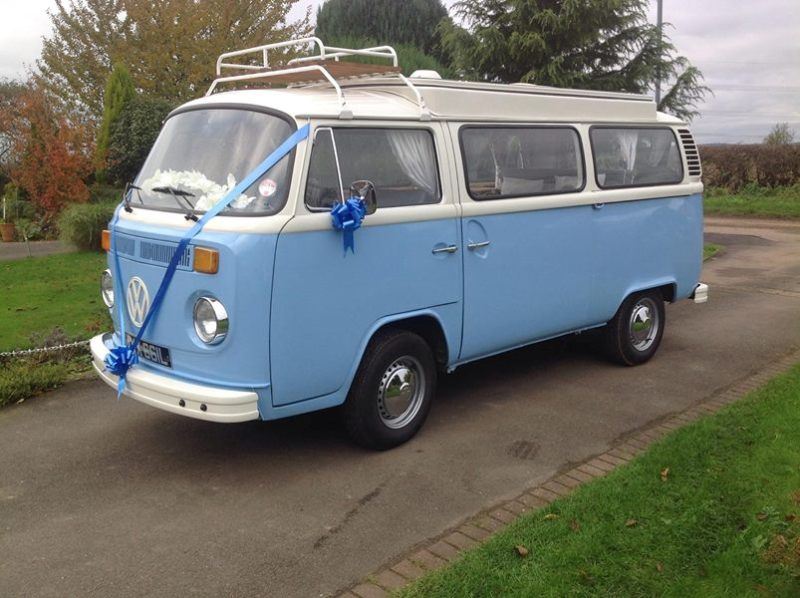 Morton's Vintage Hire are all about enhancing the experience of a special occasion. They love to add to the joy and memories of a wedding and so this is why they provide such excellent service. The cars they have on offer are two delightful vintage Volkswagen campervans. One is named Walter, who is beige and white, the other is named Victor, who is blue and white. These two vans are simply divine and oh-so-cool. Hire both vans for your big day for twice the fun, plus a discount. You can't get any better than that.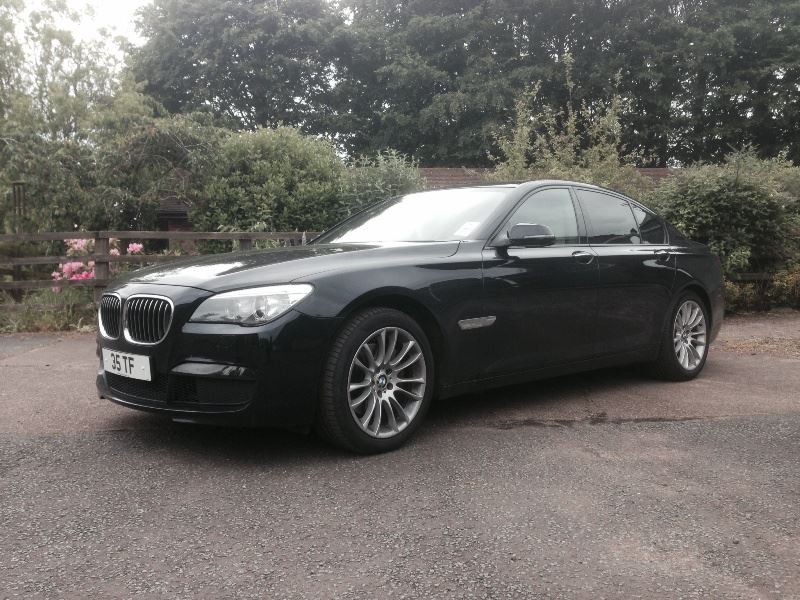 The team at Barrie James are truly unique. They are set apart from their competition by the decision that not one of their wedding cars is white. They decided that they wanted their cars to be more distinct than other car companies offering wedding car hire. This means their fleet is full of some classic wedding cars but in a range of colours. You'll find a Rolls Royce Silver Cloud II convertible finished in Caribbean blue. You'll find a Bentley S3 in burgundy and sand. Find beautiful classic shapes in unique colours.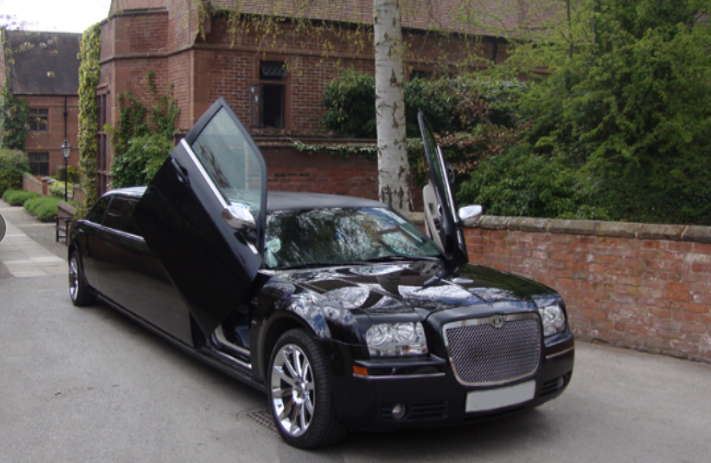 The friendly and reliable team at City Limos are all about providing high quality limousines and cars for that special day. Indulge in their Aston martin Rapide or go traditional with a Beauford or Rolls Royce. Many styles and colours to be found in this fleet of limos and cars. Check them out today.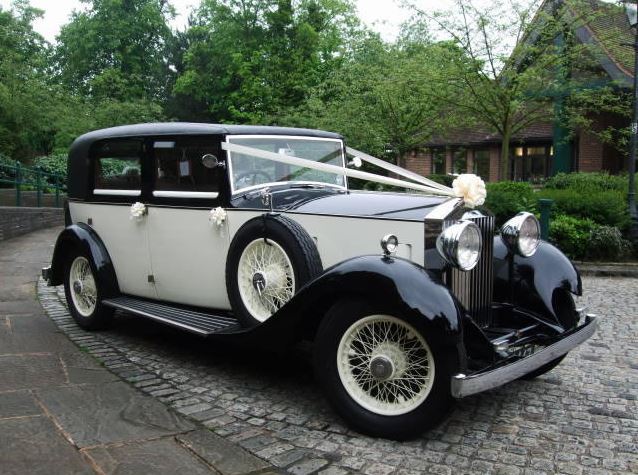 The team at Celebration Wedding Car Hire specialise in genuine vintage and classic wedding cars. This family run team provide professional yet friendly service throughout the entire booking process as well as on the day of your wedding. Find stunning cars in their collection like the Roll Royce Wraith, the Daimler Vand Plas Princess and the Daimler DS420. Many more beauties to be find here. You just have to take the time to look.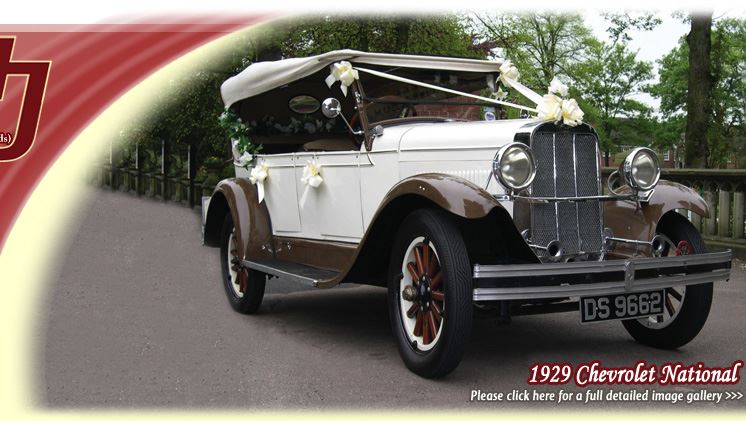 Reliable and friendly service is what Home James Wedding Cars promises you if you hire them for your wedding. Find a collection of immaculate classic, vintage and modern cars in their fleet, all waiting for you to consider them for your wedding day. If vintage is your thing, then you'll love their 1955 and 1960 Armstrong Siddeley's. For something older, see their 1927 Chevrolet in beautiful ivory with a tan roof and gold accents. Luxury Bentley and Mercedes makes are also found here, along with a range of limousines. Find your ideal car with Home James Wedding Cars.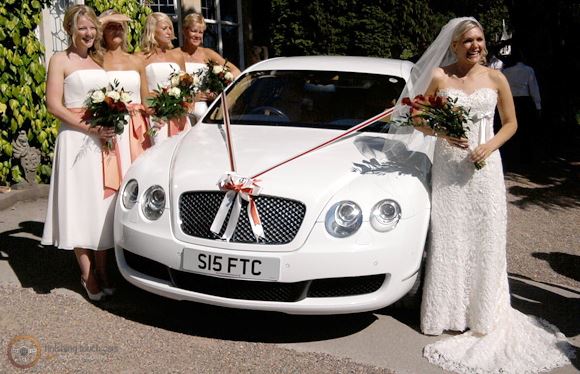 Finishing Touch Cars have a classic collection of wedding cars. Find gleaming Rolls Royce models, Beauford Tourers and Daimler limousines, the three most popular kinds of wedding cars. Among the classics, find modern models like their Mercedes S Class and Jaguar XJ. For the unique touch, their 1924 vintage convertible is a truly unique number which looks stunning in wedding photos. Along with this, see their Daimler Saloon car, which is another unique model that is the perfect companion for your wedding day.
Mann's Limousines are a multi-award winning hire car company that truly value their customers. Winning awards like 'Best National Wedding Car Hire Company' and 'Best Limo Hire Company in the Midlands', makes you think that clearly this team is doing something right. In their fleet you'll see many snazzy limousines if you're looking for a striking and lengthy car to take you to your wedding. With modern executive cars alongside Beauford wedding cars, you'll be sure to find something you love here.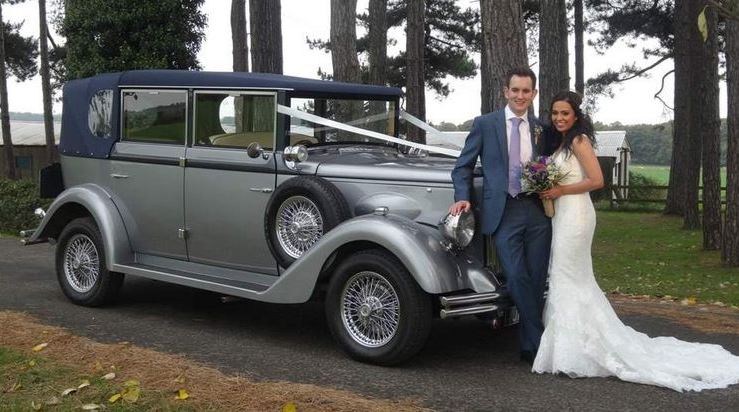 The team at Love Wedding Cars pride themselves on their high level of service. This team make the booking process easy and pleasant, as well as on the wedding day itself. The way they handle your queries, booking and the service provided on your wedding day itself will leave you feeling very impressed. Their four Regent Laundaulets are completely immaculate and utterly divine. You'll love how these gorgeous cars look in your wedding photos!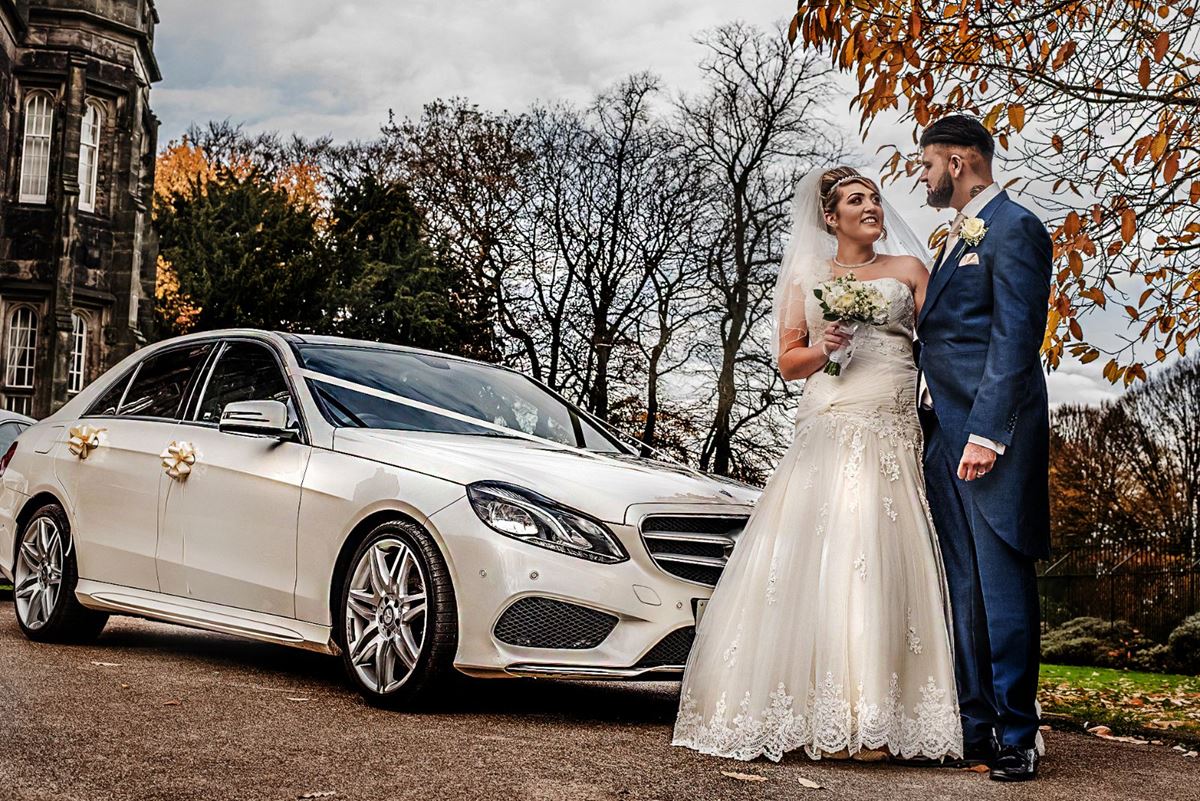 Mile High Chauffeurs provider professional wedding car hire that will set your mind at ease. With this team you'll receive reliable and comfortable car hire, all in a cost-effective package. On the day of your wedding, there'll be a uniformed chauffeur and car ribbons to match your colour scheme, plus travel to your ceremony and reception. In terms of the cars themselves, this fleet is all about luxury so you'll find a collection of Mercedes Benz E Class cars on offer. Sit back on soft black leather seats, in a climate controlled environment in a completely elegant ride. Such luxury.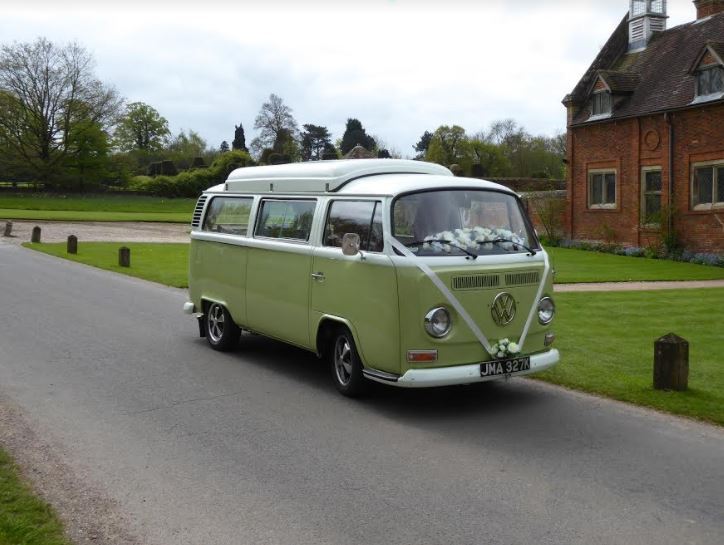 Are you looking for a spectacular Volkswagen Campervan for your upcoming wedding? If you said yes, then you're definitely in the right place! The team at Vintage Campervan Wedding Hire are here to make your wedding car hire extra special. They're a family run business with super professional and reliable service so you needn't worry about a thing when you book your car hire with them. Their 1972 Volkswagen Camper spent most of its life in sunny Australia, but now resides in the UK. Let's hope this green camper has brought some sunshine with it so that your wedding day is cloud free.

If you love a Rolls Royce Phantom and you've been looking for a snazzy wedding car provider that can bring you one for you wedding, then Phantom Limo Hire are definitely the right provider for you. This team are all about creating a memorable day. Obviously, your wedding day will be memorable no matter what, but this team what to enhance it and make it so much better. These amazing modern Phantoms are truly divine. If you love a good mod con, these cars have them in spades. Check out this team and their fleet today.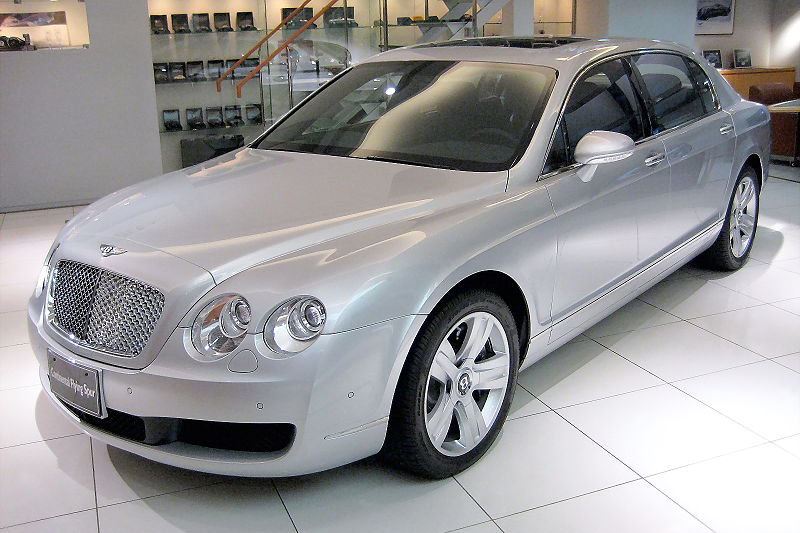 The team at WA Chauffeurs are an experienced and professional team who are here to bring you great wedding car hire for your big day. This team are proud of their business and service, and believe that they have plenty of know-how and experience to be able to pull off your wedding car hire with finesse. With hundreds of weddings under their belts, experienced chauffeurs and a completely luxurious modern fleet to boot, WA Chauffeurs are a clear winner for your wedding car hire.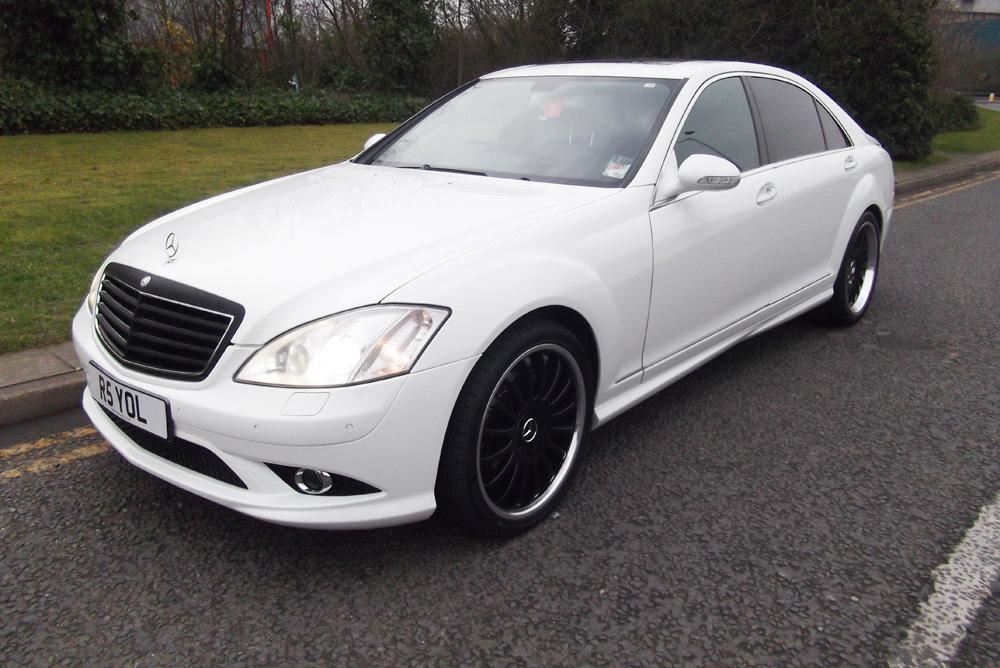 The team at Royal Limos know that your wedding day is a day that you'll always remember. This team are here to make that day even more memorable and special for you. This team are here to take one of the stress-inducing tasks off your plate. They're here to completely handle your wedding transport. Which sounds pretty perfect, right? Let this team show you their modern, immaculate and oh-so-shiny fleet of cars and choose your favourite for your wedding day. You don't even have to do any more than that. They'll take care of the rest and make sure your car of choice arrives in perfect condition, dressed in ribbons to really look the part.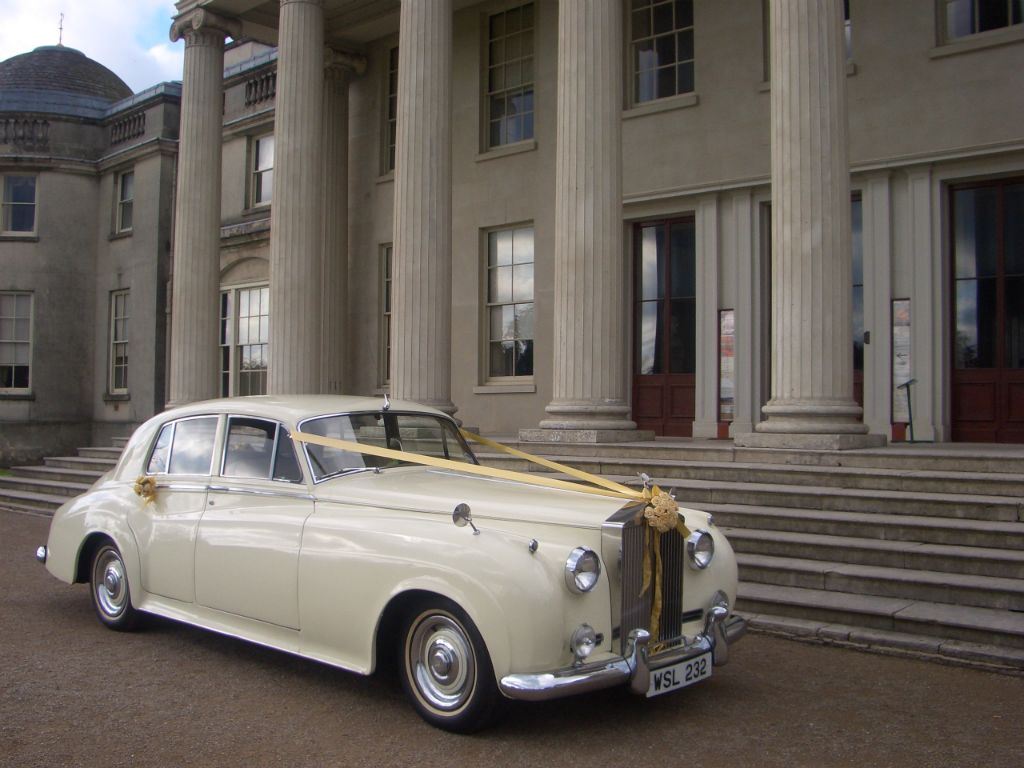 At Blushing Bride Wedding Cars, you'll find a team that are dedicated to professional and courteous service, alongside competitive rates. This team offer their chauffeur-driven fleet for wedding car hire and they do it seamlessly every time. Choose from their amazing Rolls Royce Silver Clouds or their Daimler Limousine for your wedding car hire. Whichever make you decide on, you'll be guaranteed an immaculate ride in a well-loved vehicle. Your car of choice will arrive on your wedding day looking the part perfectly with car ribbons and flowers, in your choice of colour.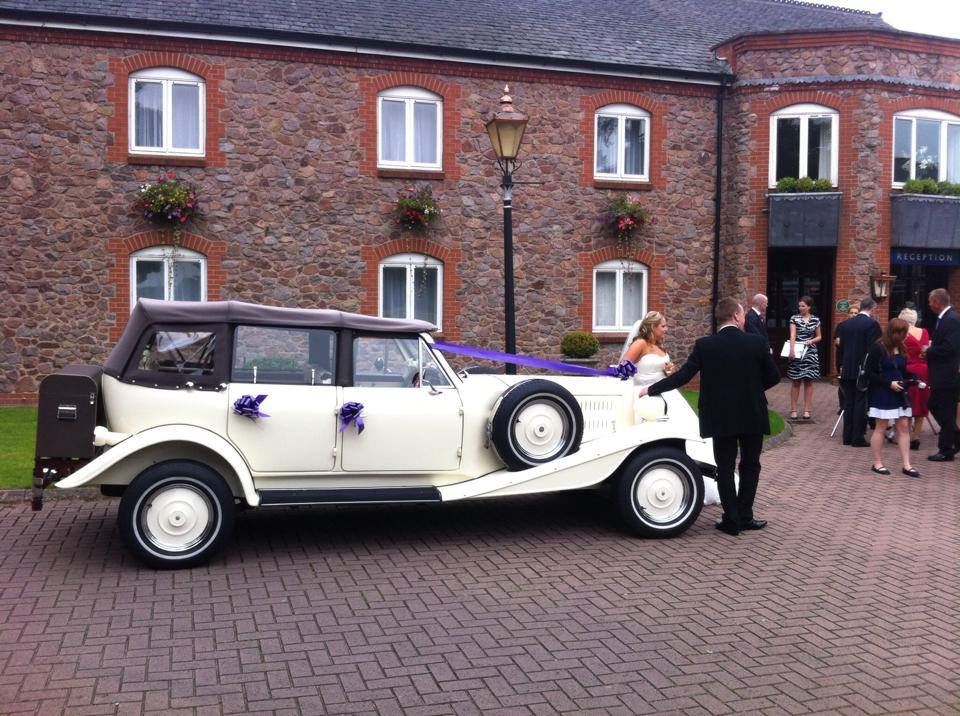 Midlands Wedding cars are a team that specialise in the hire of wedding cars for the bride, bridesmaids and for the bride and groom to leave in from their ceremony to their reception. This team are family run, which means they're professional but also personal so you actually feel like you're getting caring service throughout the entire process. In their fleet, you'll find a lovely vintage style Beauford. This beauty is also a convertible so it's perfect for summer and spring weddings. If modern style is for you, then see their Mercedes Limousine which is a huge 7-seater.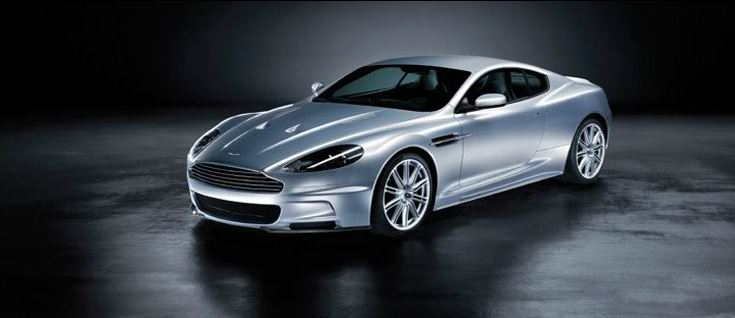 Elegance & Prestige are the team who will endeavour to make your wedding day as special as can be. This team provide luxurious vehicles for wedding hire which they believe will only enhance your amazing wedding. This team hire out cars for roughly 200 weddings per year, which means they're well-versed and experienced in this business. They aim to bring you the best cars which is what you'll find in their fleet. See makes including Rolls Royce, Bentley and Hummer. The choice is yours.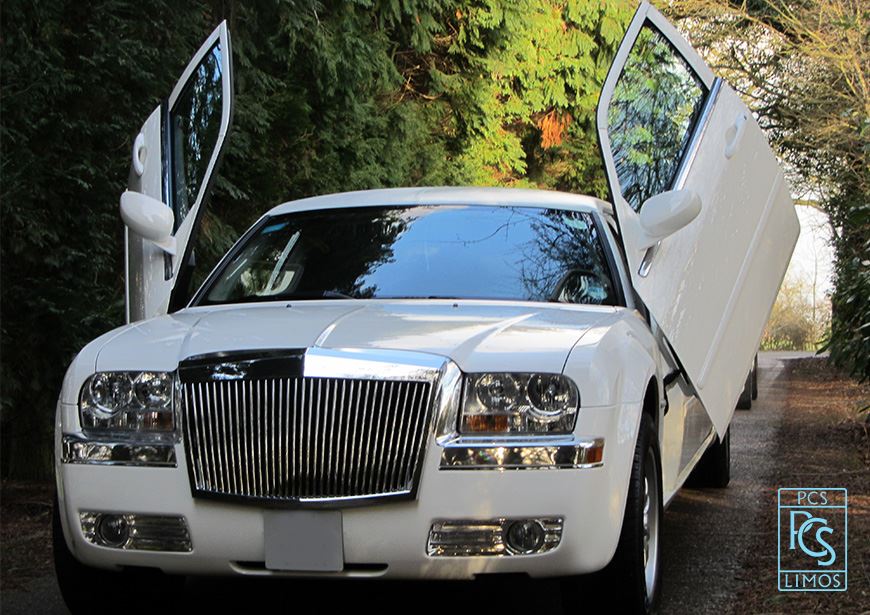 For many couples, modern cars trump vintage ones. If this is what you're like, then PCS Limos are a great place to look for your wedding car hire. This team have a luxurious modern fleet just waiting for you to consider for your wedding. See their Rolls Royce, Mercedes and Bentley makes, all more luxurious than the last. As their name suggests, this team even offer limousines so they really do have a versatile and interesting modern fleet. With their dedication to service alongside this unrivalled fleet of theirs, you'll be amazed by this team.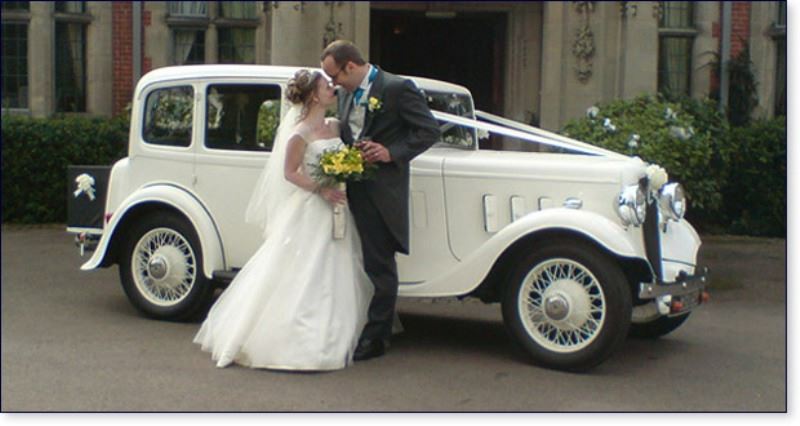 The team at A&M Promotions UK are here to offer chauffeur-driven wedding car hire for your upcoming wedding. This team are all about providing a beautiful and varied fleet that you couldn't possibly refuse. In their fleet, you'll find amazing cars from vintage charmers to sleek modern executive numbers. Alongside their jazzy fleet, you'll also find that this team offer first rate customer service and will accept nothing less. As this team is family run, you'll find that you'll be getting professional service that also has that much needed personal touch.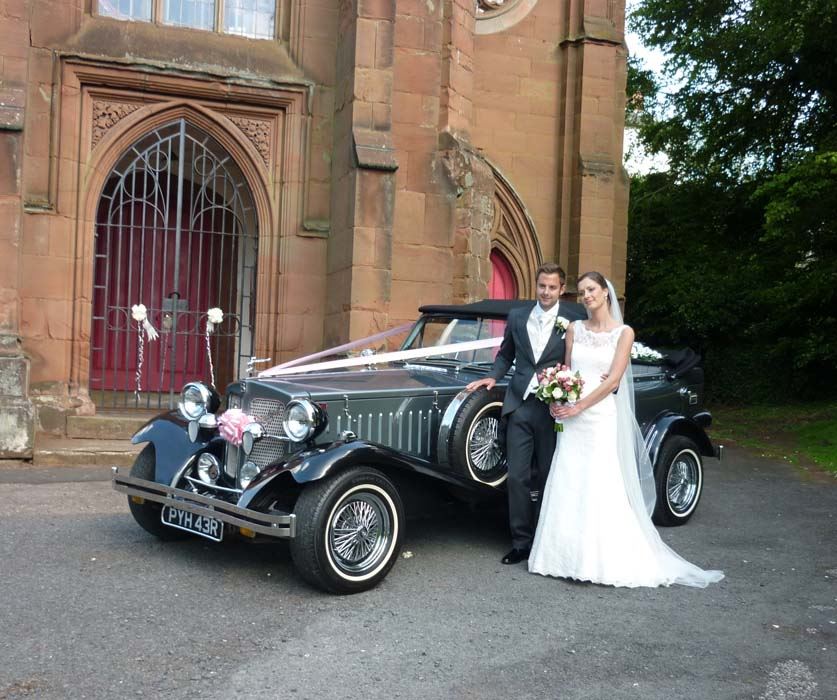 Arrive Wedding Cars are a team who are here to bring their immaculate chauffeur-driven fleet of wedding cars. This team not only focus on how perfect their cars look, but also how perfectly they run as well. In their fleet you'll find a 1930s style Beauford Tourer, a Chrysler 300c and a collection of restored Volkswagen Beetles. In fact, this team even have a Stretched Volkswagen Beetle which is rare, unique and completely fab. You don't want to miss out on any of these beauties. Book today to secure your perfect wedding car.
For more amazing car providers in Stratford-upon-Avon, click here.