For all of you Southampton peeps, here are our top picks for wedding car providers so you can get your idyllic ride.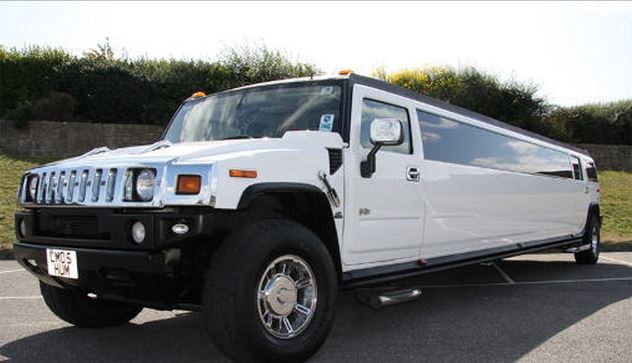 For quality service and luxurious cars, the family-run AKM Limousines are the providers for you. This team offer a great selection of limousines in a variety of styles for you to consider for your wedding. Their elegant Chrysler Baby Bentley limousine comes in white and can carry up to 8 people so is ideal for you and your bridesmaids or parents. While this team have more limos on offer, they also offer two white Baby Bentley cars, both regular sized, which are also a lovely choice for your wedding transport. Contact this team today and they'll help you with any queries you may have.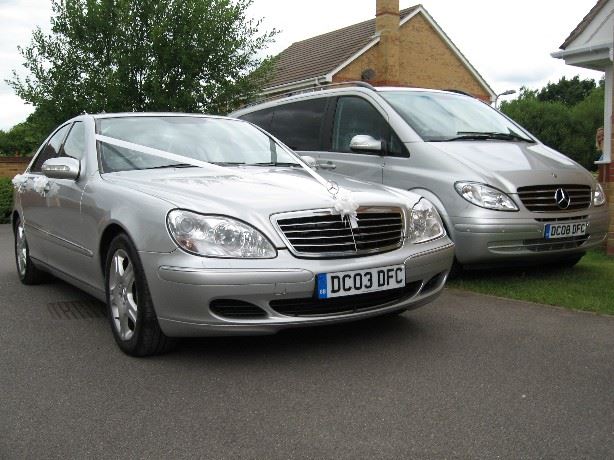 If you love a modern car, then Distinguished Carriages is perfect for your wedding needs. This team offer a selection of the best Mercedes models currently on the market, which is perfect if you want something sleek, luxurious and reliable. Consider their two S Class vehicles, which both come in glossy silver or their E Class Saloon. If you have more guests you're looking to transport like your parents and bridal party, then this team have two Viano cars which both seat seven passengers each. Comfort, reliability and punctuality are what this team is all about.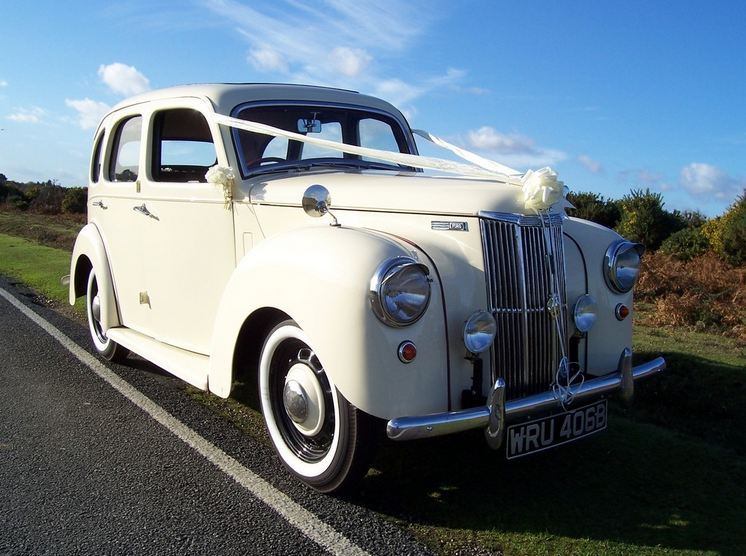 Whether you like old or new, the team at Exbury Classics have got the fleet for you. This team offer beautiful 1950s saloon cars which fit the wedding car brief to a tee. Sumptious interiors of red leather make their white saloon a total dream and will truly transport you to another era. This team not only have a beautiful and high quality fleet they also offer a true dedication to service. With affordable rates starting at £200, Exbury Classics are not to be missed.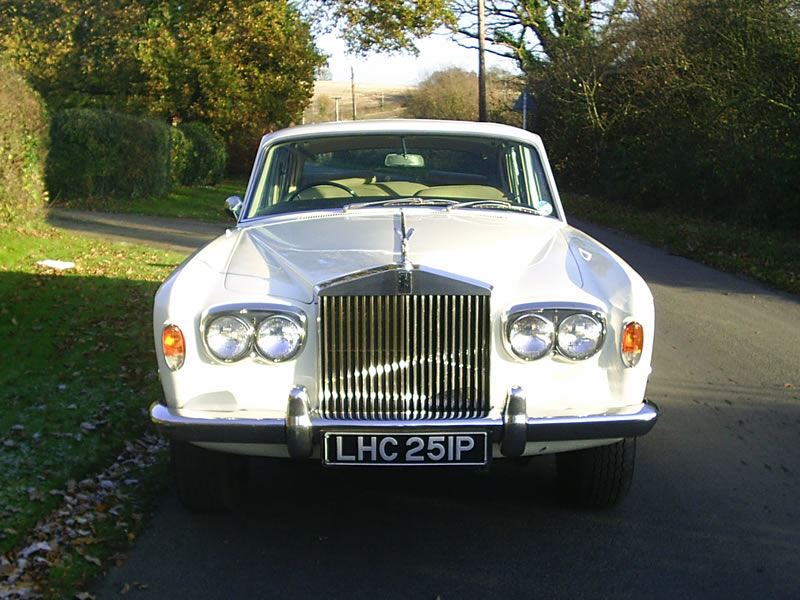 The team at Mark One Limousines have a quirky fleet that houses more than just some great limos. These team offer a Rolls Royce Silver Shadow specifically purposed for weddings due to its elegant and understated class. Alongside this car, you'll find a collection of fun limos that come in black and white as well as pink. For something really different, consider booking this team's ex-working London Fire Brigade engine. If you love to have a bit of fun, then this fire engine is the best choice. You can seat up to 8 passengers so if you're looking for something novelty and roomy, this is the right choice.
TMDlimos specialise in one limousine that is ideal for wedding transport. This limo a Lincoln stretch Tuxedo which seats 8 lucky people. It comes in black and silver, which is rare colour combination for this make. With its sumptuous leather interior and complimentary bubbly, you may find it hard to leave this car and attend your wedding. This team also throw in ribbons and bows as a part of their wedding car hire and the ribbons are teamed with your colour scheme. How perfect is that?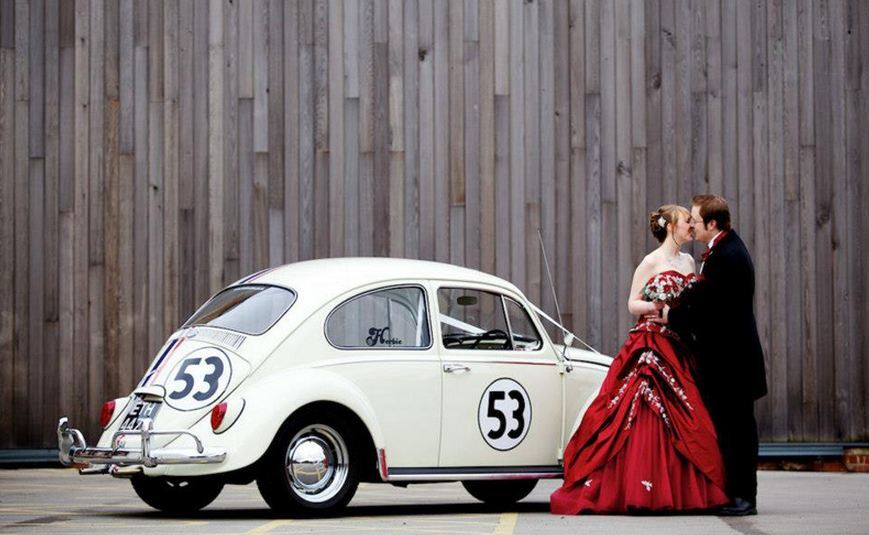 Hire Herbie offer one snazzy cay and it's a total winner. Their car is a 1966 Volkswagen Beetle that is an exact replica of the Herbie car from Disney's 1968 film, 'The Love Bug'. This car was even used by Disney in the 1970s to promote 'Herbie Rides Again'. Alongside this, it has been featured on television, in magazines and made many appearances at events. If you've always loved Herbie, then you must book this car. While it's a replica in its paintwork, it's still an original VW Beetle which are the cutest cool cars ever.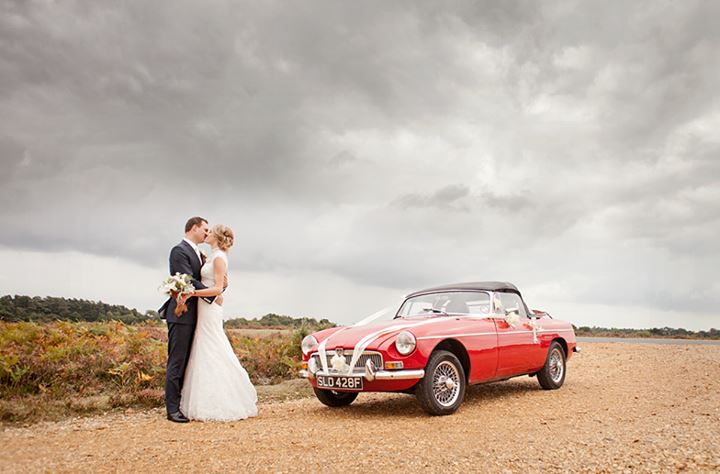 The team at Nostalgic Wedding Hire are what their name suggests: providers of delectable vintage and retro cars. Their fleet is a fabulous collection that is not to be missed. Their 1927 Austin Milliner is a fully restored vehicle that has that historical class that you've been searching for. It also comes in black making it fit with practically every style. For something quirkier, their 1952 Land Rover Series 1 is a green number that is ideal for those wanting a different kind of entrance. This team's 1959 Ford Zephyr comes in white and is a stunning wedding car. It has a curvy chassis, but isn't ostentatious making it a perfect companion. With its red interior, you'll be loving life as you cruise along in this.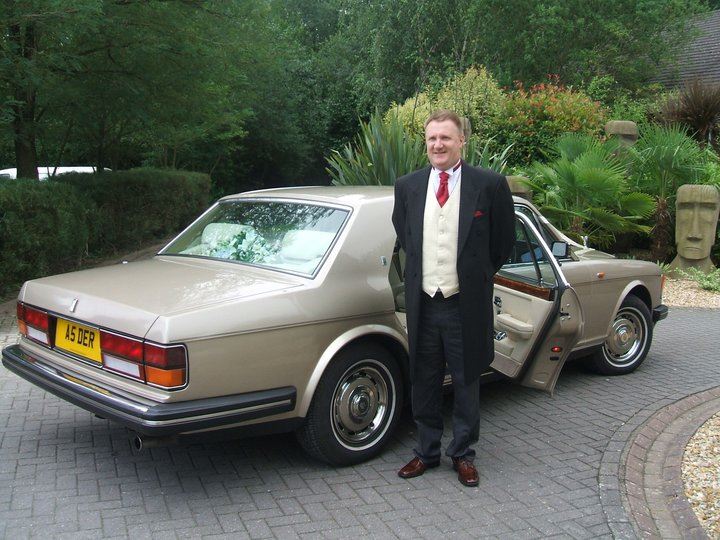 Wedding Cars in Hampshire is the result of the dream of one man. His dream: to own a Rolls Royce and justify having by hiring it out for weddings. This Rolls Royce is a beauty. It's a champagne coloured delight that is ideal for your wedding. If you're after that personal service, then go with Wedding Cars in Hampshire as not only will you get to ride in this beautiful car but you'll be driven by the owner himself.

Cathedral Cars love their vintage vehicles. If this is in line with what you're after too, then make sure to check out their fleet. Consisting of three vintage beauties, this fleet is full of history. Their 1935 Rolls Royce is a beautiful car that looks as though it was made for weddings. It's elegant with a hint of difference in its black and white colouring, making it a unique and gorgeous choice for you. If you love a classic Daimler, then you'll be happy to hear that this team have two of them. Both are from 1989, one being a DS420 and the other being a convertible Landaulette. These three cars are wonderful choices for your wedding transport. Don't hesitate to book!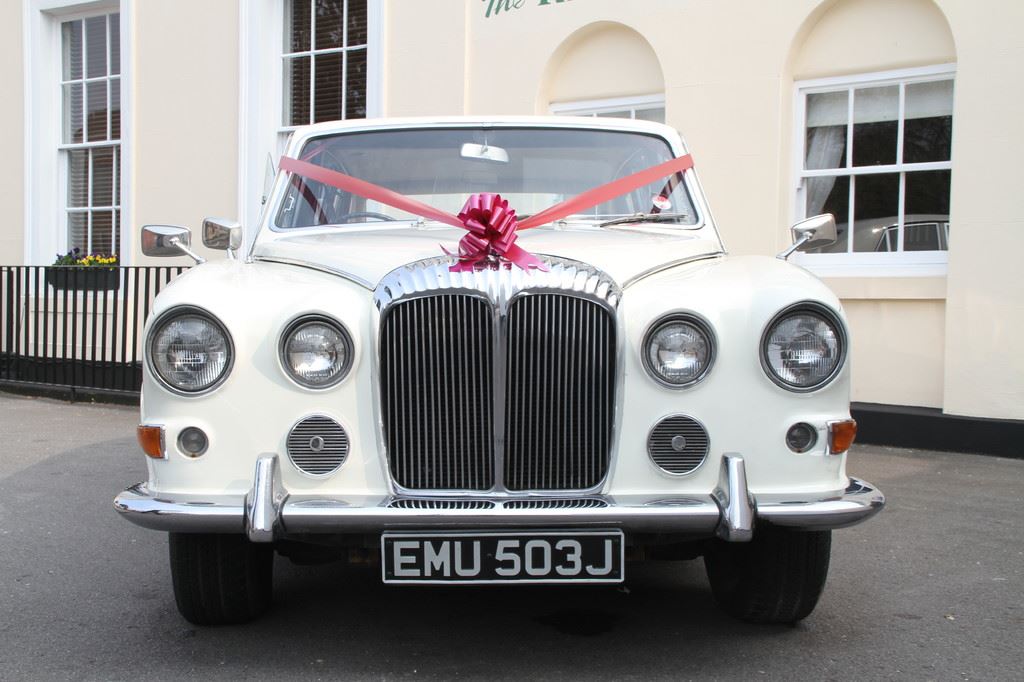 The team at Blue Orchid Limousines offer a fleet of vintage and classic cars for you to consider. They pride themselves on their range, which is varied and interesting meaning that all styles are catered for. With this team you'll get immaculate cars, luxurious interiors and the best possible service you could want. How much better can it get?
For more of Southampton's best car providers, click here.