In majestic North Yorkshire, lies a beautiful town called Selby. If you're marrying in the area, here are the top wedding car providers that service the ever-so-charming Selby.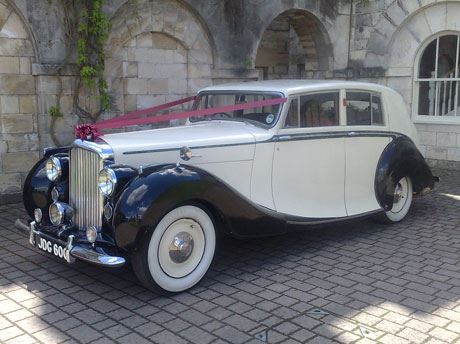 The team at Dovecote Wedding Cars are here to keep your wedding day running as smoothly as possible. Not only will they get you to your wedding on time, they'll also do it in complete style. All the cars in this fleet are of the same colours: black and ivory. This is to ensure that all of their beautiful vehicles look perfect no matter what your wedding style or colour theme. Choose from classic cars like the 1961 Rolls Royce Silver Cloud II and the 1950 Bentley MK6. So many striking classics to choose from.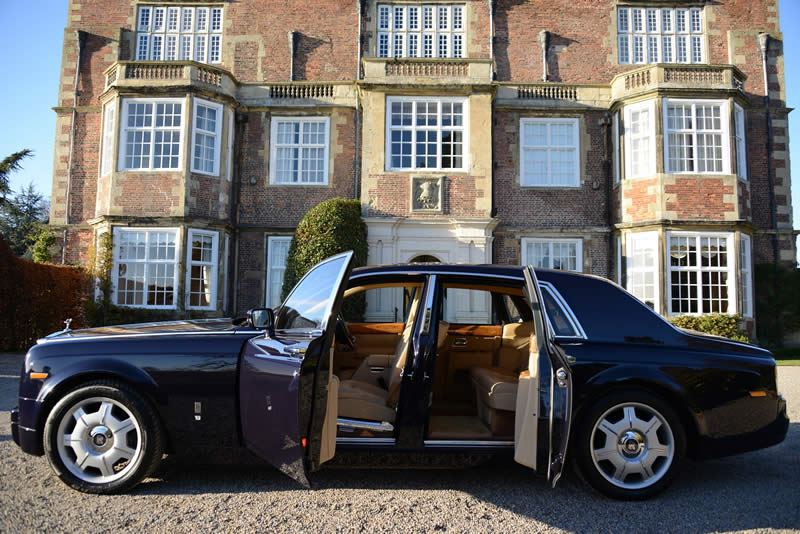 At Yorkshire Wedding Cars you'll find professional service with a bespoke edge alongside modern luxury vehicles. This team like to keep things uniform so all of their cars come in dark blue. This regal and elegant colour will match what style of dress you're wearing and will really shine in your wedding photos. Rolls Royce, Mercedes, Bentley and Porsche all feature in this luxurious fleet. And once you've picked your favourite and it's all booked for your wedding day, you'll receive ribbons and silk flowers for your chosen chauffeur-driven car as well as a bottle of champagne to toast your newlywed status.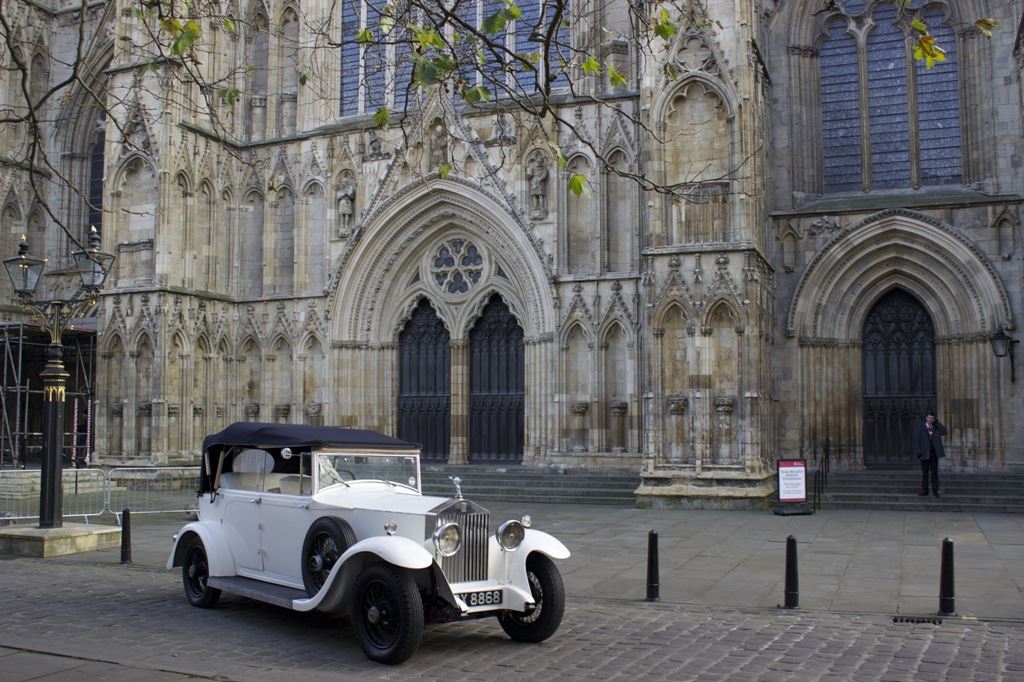 Whenever you book through Home James York, you know that you'll receive a great package deal. Every price includes a professional chauffeur, car ribbons and bows in your choice of colour, an efficiently planned route to your venue and plenty of extra time for photo opportunities with the car. Speaking of the car, this team offer one beautiful vehicle for your wedding day. Their 1931 Rolls Royce convertible is a pristine white vintage gem. This car is a total show-stopper, so get ready to be completely wowed.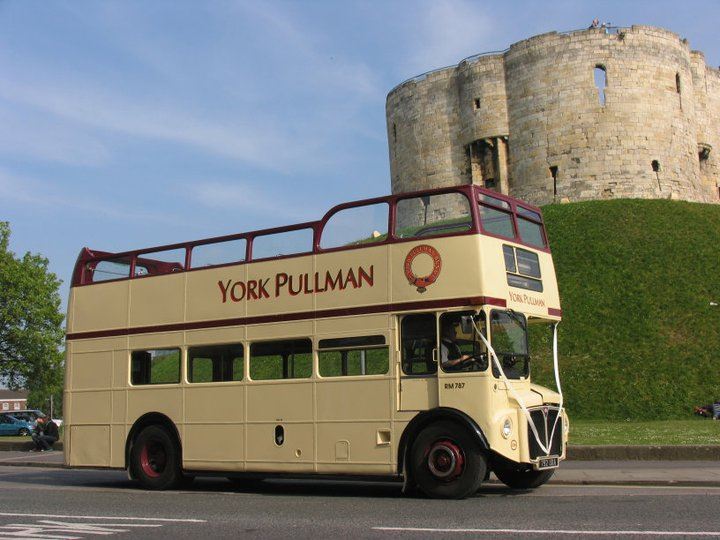 The York Pullman Wedding Bus Company are a quirky yet delightful choice for your wedding day transport. Their vintage fleet of 1960s London Routemaster buses come in both open and closed top so you can choose which style you adore more. Your wedding guests will be amazed by your choice of vehicle in one of these amazing historical buses. Every bus hired for a wedding includes a guided tour of the city, refreshments, a chauffeur, decorative ribbons and personalised wedding destination blinds. Find your dream transport in a place you didn't expect with York Pullman.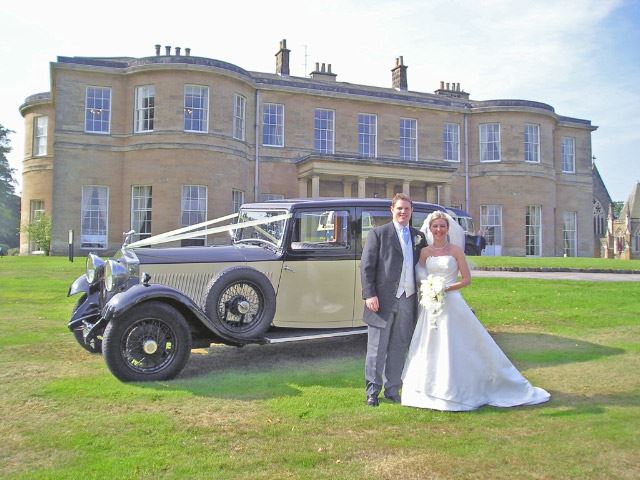 The team at Classic Vehicles of Yesteryear are special. This team have dedicated 20 years to restoring classic vintage cars and buses to their original condition, meaning that you can be treated to a ride in one of these beauties for your wedding day. In their fleet you'll find beautiful models from manufacturers including Daimler, Morris, Austin, Roll Royce and Jaguar with many others that need to be seen to be believed. Take for example their royal blue Vintage Coach. This little vehicle is everything a vintage car should be. It's interesting, unique and utterly fabulous. Be surprised and delighted with the fleet and service at Classic Vehicles of Yesteryear.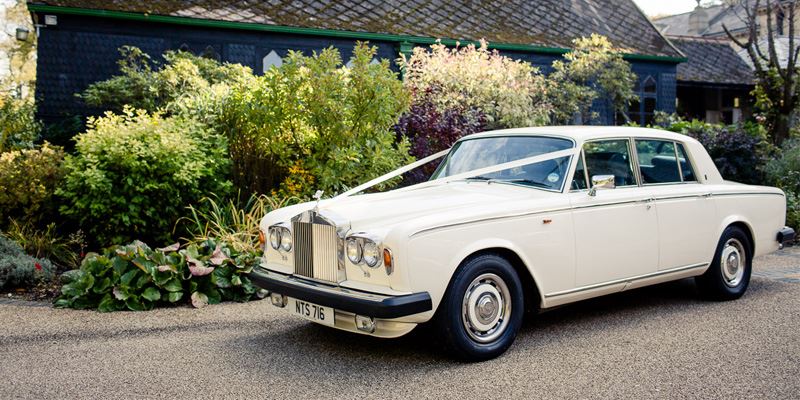 If you're after an award-winning car provider for your wedding, then Fairytale Wedding Cars are here. This team have one 'Best Wedding Transport Supplier' in the North East for three years running. That's an impressive feat for a family run company that are committed to providing that personal touch. This team offer a beautiful range of cars in their fleet like their 1930s style Badsworths, their champagne coloured Mercedes Benz S Class and their marble white 1964 Rolls Royce Silver Cloud III. So many vintage, classic and luxurious modern cars available for hire with this team. All you need to do is find your style.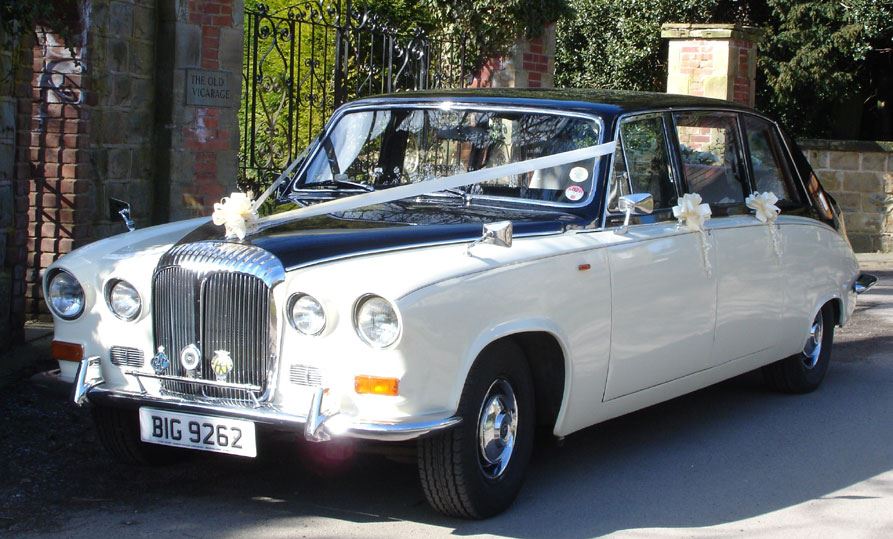 Laura's Vintage Wedding Car Hire are a team of professionals that are here to make your day a total breeze. This considerate and personal team have collected a range of beautiful cars for you to consider. All of their cars have wide opening doors so they're disability friendly; this way every person can have access to their beautiful range of cars. In their fleet you'll find a vintage 1926 Austin Mayfair and two gorgeous Daimlers, one is a semi open top, the other is a closed top. All of these cars are perfect for your wedding.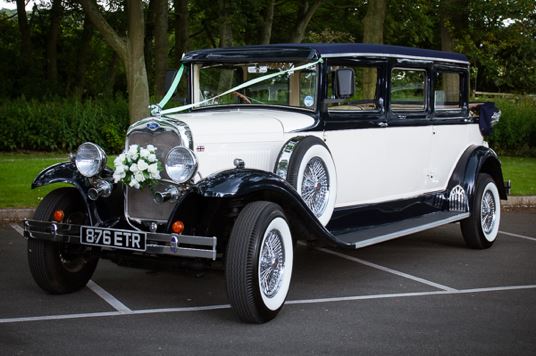 Cartwright's Cars pride themselves on being the largest fleet of wedding cars in northern England. Choose from their fleet of 18 that comprises of a Jaguar XJS, a fabulous 1968 pink Cadillac, 14 vintage style cars that are made for weddings and a Ferrari F430 Spider. Choose one of these beauties today.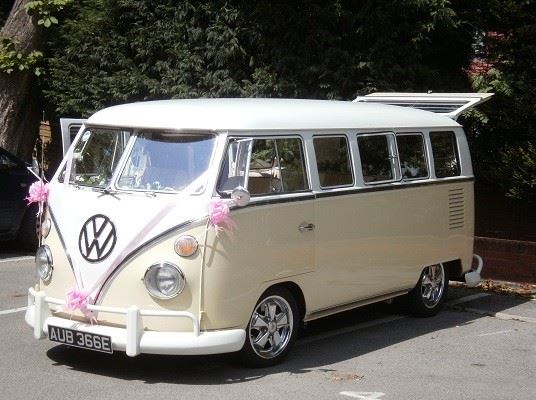 This committed team make their booking system easy and quick to use so that you can tick another thing off your undoubtedly huge wedding 'to do' list. With their instant quotes, all you need to do is input your information and a personalised quote will be instantly generated. It has never been so easy to book your wedding car hire. As for their fleet, if you're a fan of vintage cars, then you're in for a treat. This team offer a fabulous range of Volkswagen Campervans and Beetles for you to choose from. They're all amazing though, so you can't make a bad decision here.
The team at Exclusive Wedding Cars have been in the business since 1989. They offer wonderful bespoke service and car hire so that you can receive that perfect experience that you've always dreamed of for your wedding. The fleet on offer from this team is a custom-built wedding car collection meaning all the cars are immaculate but in that perfect vintage style. Find your dream transport with Exclusive Wedding Cars.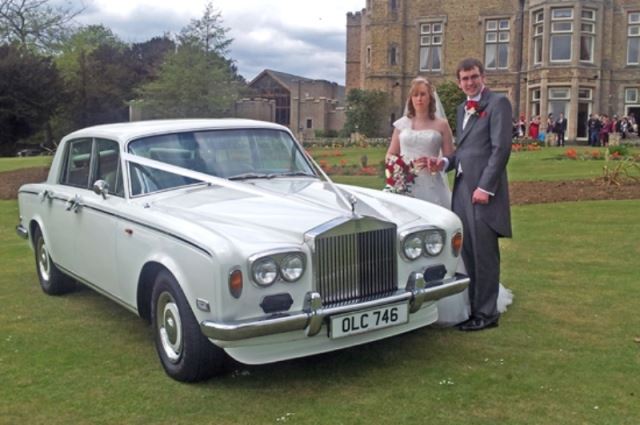 The team at The Classic Way are here to provide you with a truly luxurious ride to your upcoming wedding. This team want your wedding day to be perfect and they believe that they can help you achieve perfection when you hire one of their chauffeur-driven wedding cars. Let this team give you the reliable and hassle-free experience you've been searching for. All you need to do once you've booked with this team is sit back and relax. They'll take care of the rest.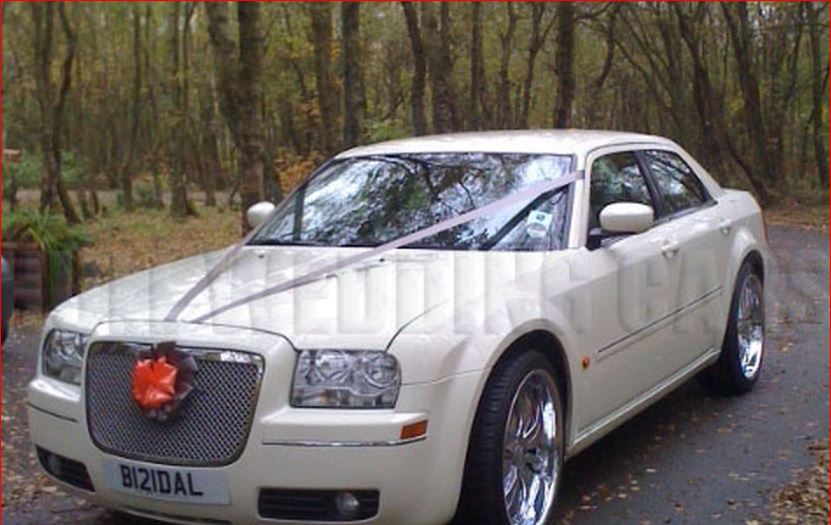 At Hull Wedding Cars, you'll find a team that specialise in modern and vintage wedding cars. The cars in this fleet have been hand selected for their charm and style. This team only choose cars that they deem 'wedding worthy'. This team are great because they don't discriminate on the style of varying cars. Their fleet is highly versatile and you'll be sure to find something here that takes your fancy. Sleek modern numbers and refined vintage dreams await you here.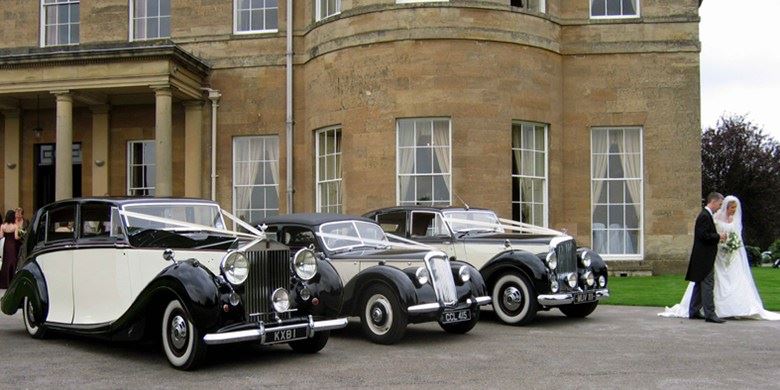 Are you looking for the finest selection of wedding cars that Yorkshire has to offer? Yes! All Yorkshire couples of course want this for their wedding car hire. Well, we're delighted to tell you that with Superior Motor Cars you can have this! With this team, you'll find an amazing collection of cars. If you love a classic, then check out this team's selection of Rolls Royce and Bentley models. See their selection of Jaguars, Austins, Mercedes', Rileys and adorable Morris Minor convertibles. This fleet is full of vintage charm and pure elegance. And every car has been completely restored and is lovingly maintained.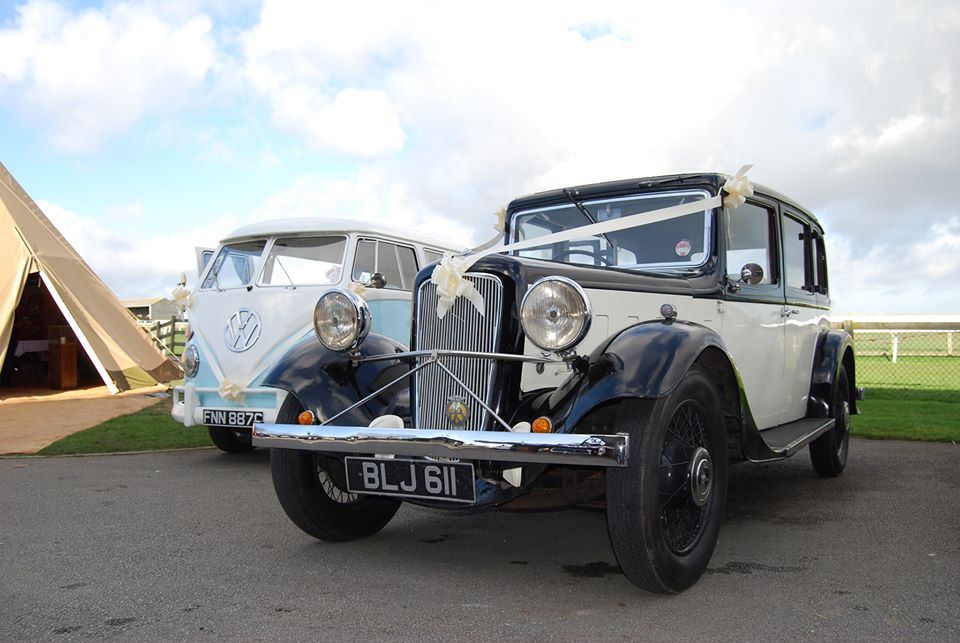 The Alternative Wedding Car Company is here to offer some snazzy alternatives to wedding classics like the Rolls Royce or the Daimler. This team like to do things differently, which is why they have a fabulous little fleet of cars for you to consider. In their fleet you'll find a beautiful 1930s style Beauford, which is an idyllic wedding car. You'll also find an amazing 1935 Austin York, which is as wonderful as it was back in its heyday. Then, if you want something with a bit of 1970s charm, see this team's selection of Volkswagen Campervans. This fleet isn't the biggest, but there is something for everyone here.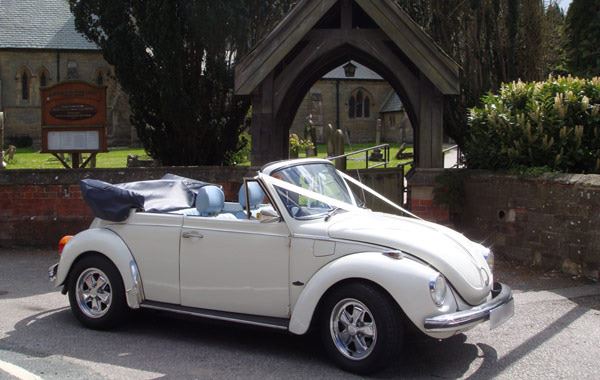 Cherry Classics are a team who specialise in chauffeur-driven wedding car hire. In their fleet, you'll find just one car. This car is a completely adorable true vintage number that everyone will love. It is a 1972 Volkswagen Beetle convertible. This little car comes in creamy white. It has a dark blue mohair roof and a powder blue interior. This little baby shines and would be perfect for couples who want something a bit different for their wedding car hire. Plus, if you're marrying in warm weather, how could you pass up a convertible?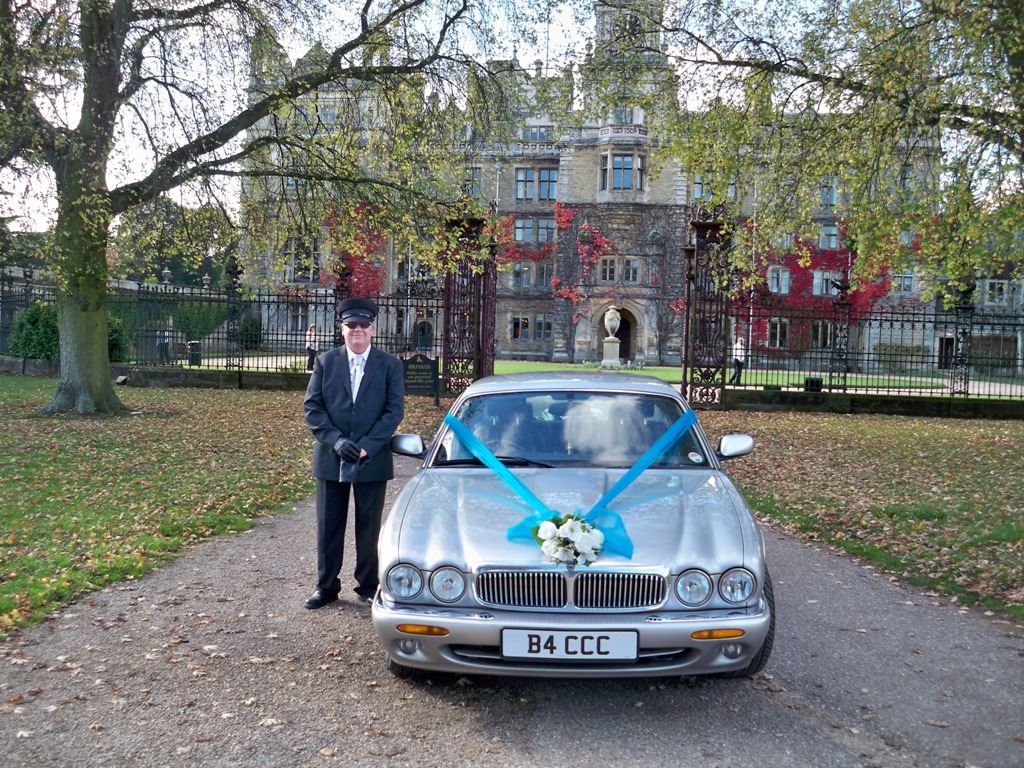 At Confetti Classic Cars, you'll be given car hire to remember. Your wedding day will be amazing but this team are here to make it even more so. The way they do this is through their high level of customer service. With over 30 years of experience in customer service, the owner of this business certainly has customer interactions down to an art. This team are great because they're extremely detail-oriented. Everything will be thought of on your big day, so you needn't have to. Let this team got the extra mile for you.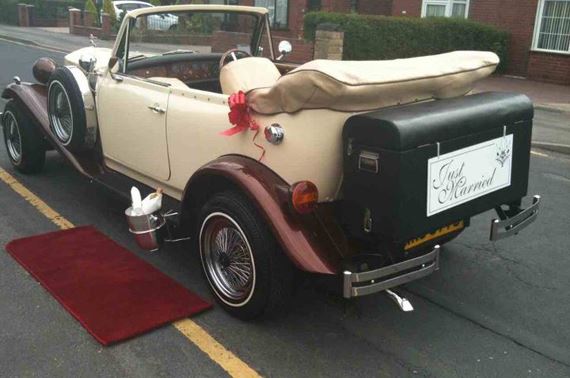 At Odyssey Limos, you will find a team that you can rely on for your wedding car hire. This team have been offering outstanding wedding car hire for many years and it's given them a great reputation in the area. Their pricing is super simple and easy, with one package being offered that comes with complimentary drinks, including champagne. Your car of choice will also come dressed in ribbons and bows, with a lovely flower arrangement as well. Check out this team's selection of limousines and wedding cars.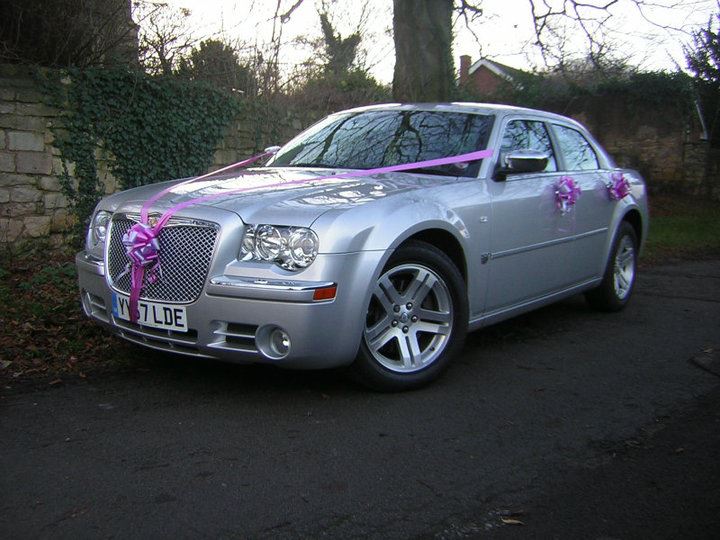 Behind Stars and Stripes Limousines is a team that is all about suiting the needs of their clients. This team love to tailor their service to suit their varying clients, which goes to show how versatile and engaged they are. In terms of the cars, you'll find that this fleet houses some amazing and elegant limousines alongside some snazzy and fab modern executive cars. Whichever car you decide on it'll be sure to be the right choice for you. And it'll come dressed to impressed with car ribbons and bows. Book your wedding car hire with this team and feel completely at ease. This team will even provide complimentary champagne to toast your marriage.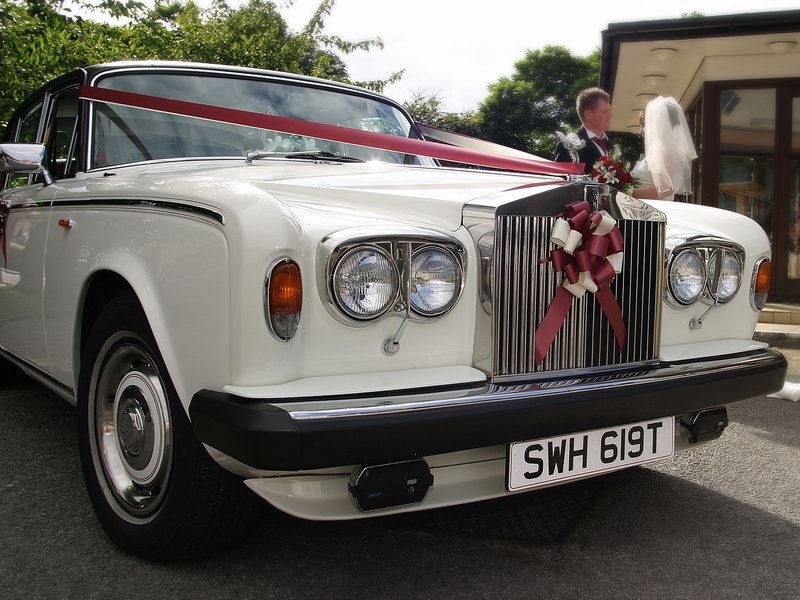 A.C.E. Wedding Cars are team who are here to provide high quality and professional service to each and every one of their clients. This team will be more than happy to tailor their service to suit your individual needs and requirements. Your special day is all about you and making the day as great as can be. Do this with this team's beautiful 1978 Rolls Royce Silver Shadow as your companion.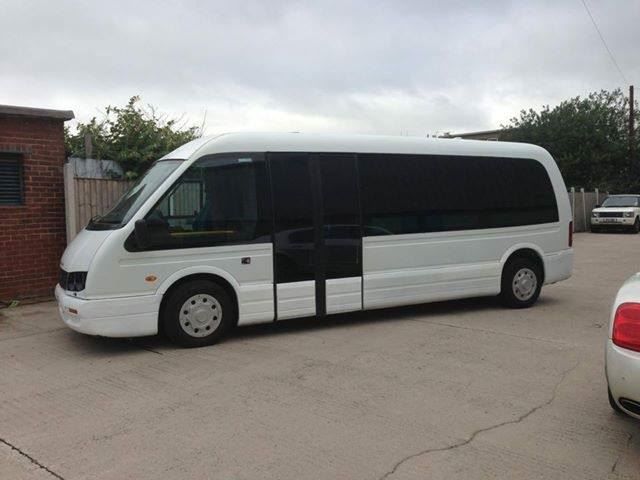 Are you after amazing limousine hire for your Selby wedding? If you answered yes, then Premier Limousines may the exact wedding car supplier that you need. This team like to hire cars out with a difference. Their goals are to always exceed expectations. This has been working extremely well for them so far so we suggest you stick around and see what they have on offer. All of their limousines are immaculately cared for so that when your one arrives for your big day, it'll be sparkling and perfect. Let this team escort you in style and comfort.
For more car providers that service Selby, click here.