In West Yorkshire, lies the market town of Pudsey. This sweet town is the perfect place to say 'I do'. So if Pudsey is in your sights as the perfect wedding destination, then stick around for the best wedding car providers that service the area.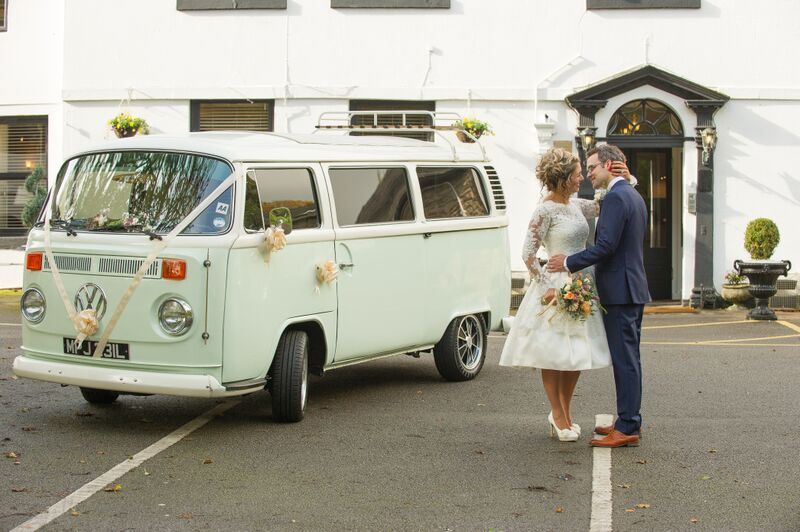 Arrive to your wedding in complete vintage style when you hire with Vintage VWs 4 Hire. This team offer both a self-drive and a chauffeur-drive option so whatever your requirements, you'll be well covered. Pair this flexibility with this team's friendly and professional service and you know you're in good hands. Choose from any of their perfect vintage Volkswagen cars for the coolest ride to your wedding imaginable. Find VWs to suit every style with this team.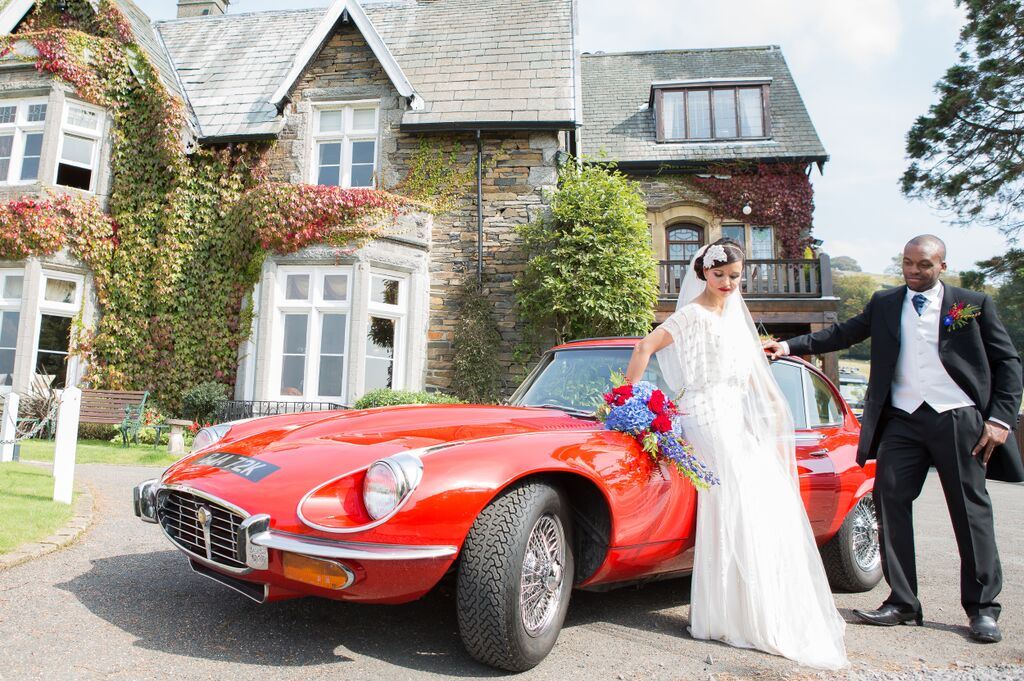 If Volkswagens aren't your thing and Jaguars are, then Luxury Classic Jaguar Hire are a perfect choice for you. This collection of Jaguars is immaculate. Find in their fleet such delights at their 1962 Jaguar E-Type which is a curvaceous number that comes in fiery red. Also find their Jaguar 420G which is a 1970s number that comes in a beautiful light coffee colour. Find your ideal vintage Jaguar here so that your wedding day is complete perfection.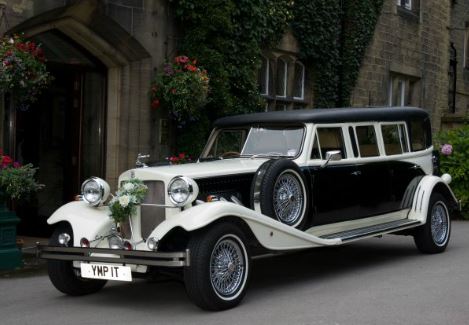 Since their beginnings in 1989, the team at Exclusive Wedding Cars have become specialists in proving bespoke vintage wedding car hire. With a custom-built fleet made up of vintage style vehicles, you'll rest easy knowing that everything but the style is completely modern and safe to ride in. Not only are the mechanics of these cars supreme, they're also well loved by this team so that you can have the smoothest ride ever. Fall in love with this fleet that includes a Beauford Tourer, a Beauford Limousine, a Bramwith Limousine and a Daimler Limousine. All are in perfect vintage style. All are immaculate and luxurious.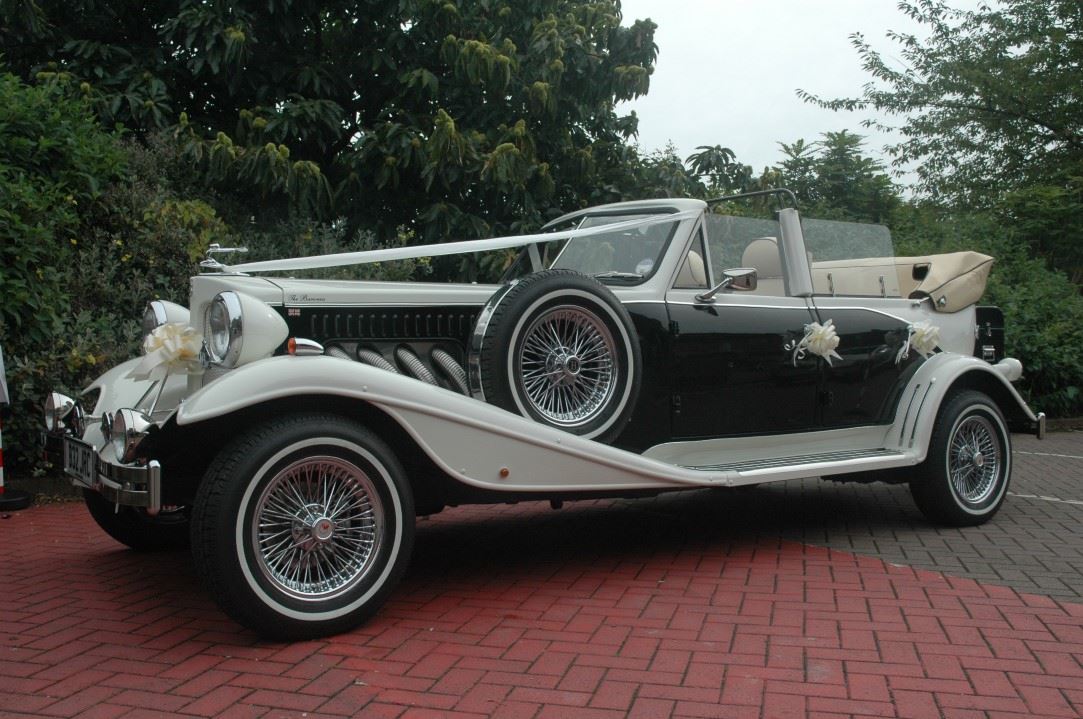 If you've always dreamt of arriving at your wedding in perfect vintage style, then Always and Forever Wedding Cars may have the fleet for you. This team offers two hand-built Beauford wedding cars for you to consider for your wedding day. Both are in a stunning 1930s style. Both ooze character and elegance. On the day, this team will make sure you have enough time for photographs, they'll take the bride to the ceremony and they'll drive both the bride and the groom to the reception. Sound perfect or what?
If your idea of an ideal wedding car is a sleek limousine or a luxury car, then you're in luck with Premier Limousines. This team offer a selection of limousines from a Range Rover Limo to a Chrysler Baby Bentley Limo. They even have a Ferrari Limo in bright red which is as eccentric as it sounds. For a luxury car, find in their fleet Mercedes S Class, Rolls Royce Ghost and Rolls Royce Phantom models for a truly special ride. Choose Premier Limousines for the best in modern luxury and sleek style.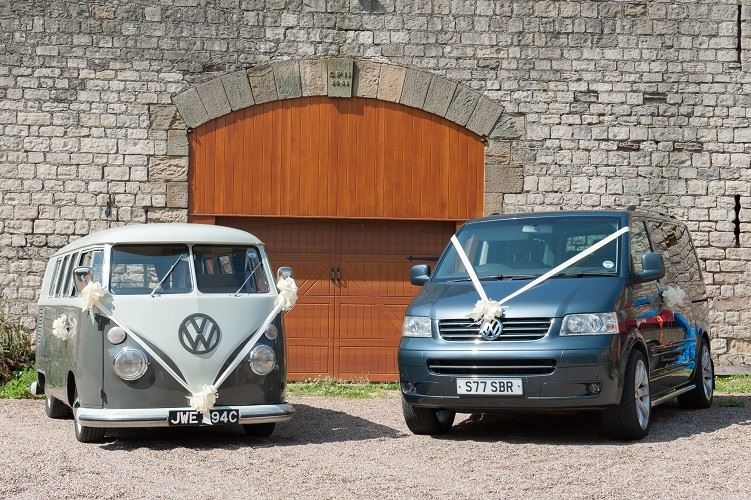 For a wedding car with a unique glow and style, choose VW Big Day. This team offer a fleet of vintage Volkswagen Split-screen Campervans for you to consider for your wedding day. Both the vans on offer are finished in grey and cream so they're a perfect set. The only difference between these two beauties is their interiors. Hire just one of these vans, or both so that yourselves and 12 of your pals (likely the bridal party and parents of the bride) can get to your wedding in groovy style. With their basic package starting from £375, make sure to check out VW Big Day today.

The team at High Style Wedding Cars offer a beautiful collection of vintage style wedding cars with a couple of luxurious modern vehicles too. This team love to provide that first-rate service. They pride themselves on always being punctual and reliable and never letting down their clients. If you love a vintage style car, then you'll love looking at the Imperial, Bramwith and Beauford cars on offer here. Find your perfect vintage match or go in the complete opposite direction and pick one of their modern luxury Mercedes models. Variety and great service await you.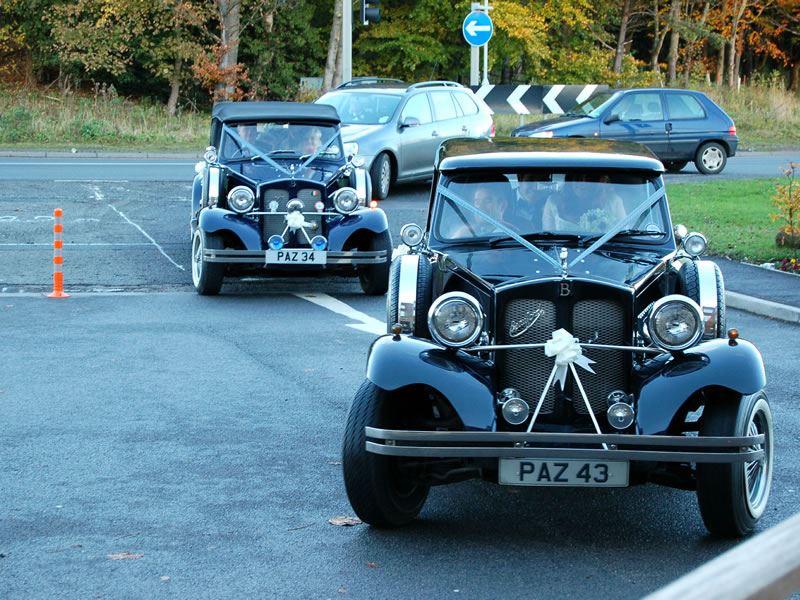 Aquarius Wedding Cars are a family-run business that offer an idyllic bespoke selection of wedding packages. All of their packages include a professional chauffeur so you needn't worry about who's going to drive you. In this team's fleet, you'll find two beautiful 1930s style cars. The Beauford Tourer Convertible and the Beauford Tourer Saloon are two vintage style delights that will make your heart melt. These cars are purpose-built for weddings so you're guaranteed a special journey in one of these luxurious and lovingly cared for cars.
The team at Bliss are a family-run business who offer a professional wedding car hire option. This team have over 10 years of experience making them an excellent choice if you want that professional yet personal touch. The three stunning vehicles in their fleet include a Rolls Royce Silver Shadow II that comes in classic white, A Rolls Royce Silver Spur that comes in champagne pink, and a delectable Jaguar XJ6 Sovereign that comes in champagne. Any and all of these cars are perfect for your wedding day. Contact this team for your personalised quote.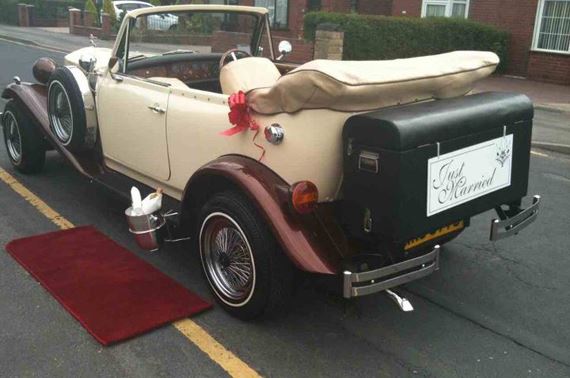 With 15 years of experience, Odyssey Cars are a reliable and professional wedding car hire company in Yorkshire. In their extensive fleet you'll find a delightful range of vintage style vehicles, limousines and modern luxury cars, all waiting for you to consider them for your wedding and choose your favourite.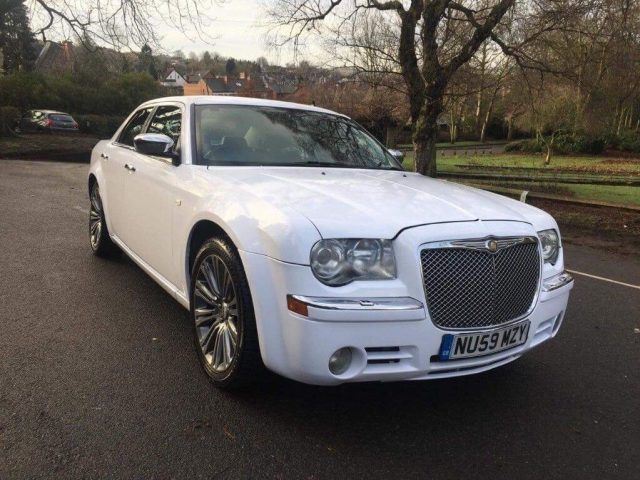 At White Wedding Cars, you'll find an amazing collection of wedding cars to choose from for your upcoming wedding. This team are all about hiring out the most luxurious cars for couples to enjoy on their wedding day. With this team, you'll be delighted by their exceptional service and by how far they will go to bring you the service that you deserve. Choose from this team's collection of classic and modern luxury cars and get only the best with White Wedding Cars.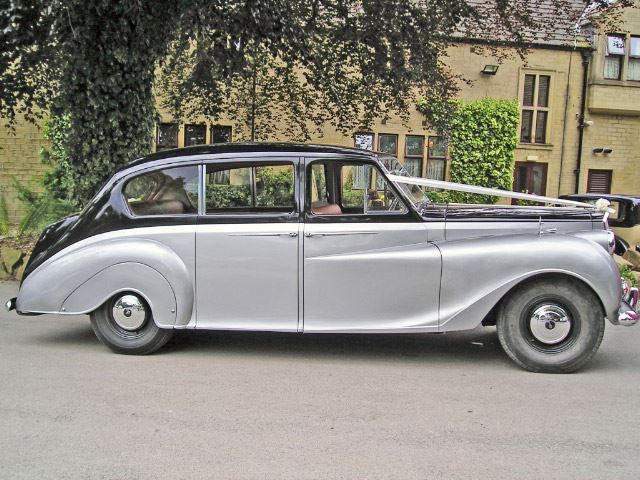 If you're looking for some amazing vintage choices for your wedding day car hire, then you're definitely in the right place. Classic Vehicles of Yesteryear have a beautiful collection of vintage cars on offer. In their fleet you'll find makes including Austin, Morris, Daimler, Jaguar, Studebaker and Rolls Royce, just to name a few. This is the business to go with if you're a huge vintage car lover as you'll find the best of the best in this collection.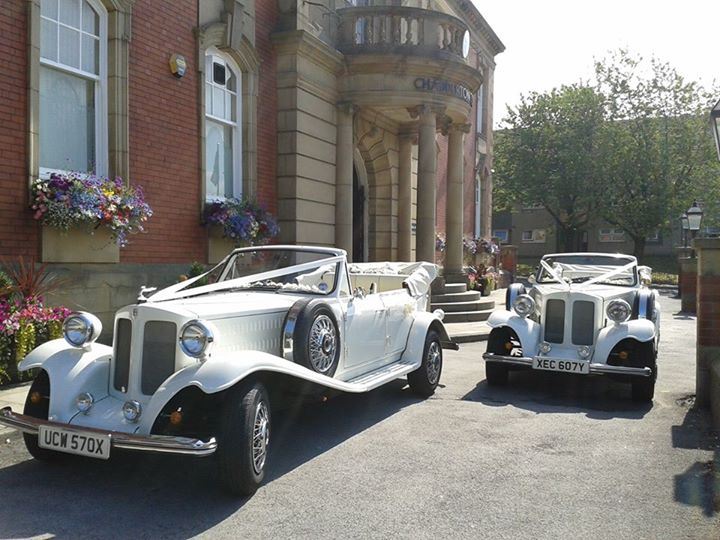 Style Wedding Car Hire are a family run team who are here to offer you their high quality wedding cars for your big day. This team only want to make your wedding day more special than it already will be. If you let this team find the perfect car for you, you'll be well and truly satisfied with your wedding car hire come your wedding day.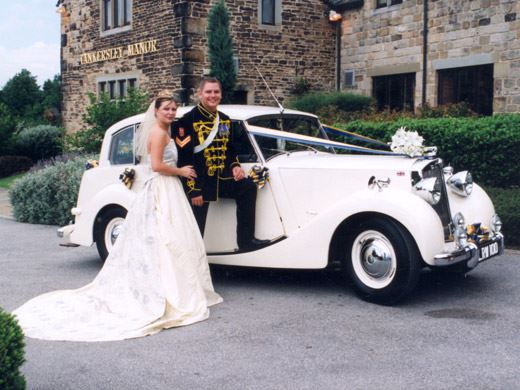 Wyatt Wedding Cars are here to offer their chauffeur driven wedding car hire for your special day. This team specialise in vintage wedding cars above all else. And you'll be totally smitten once you see the beauties they have on offer. In their fleet, you'll found amazing makes from Rolls Royce, Bentley and Triumph, in a range of lovely colours. Don't let your wedding day car hire be boring. Book with Wyatt Wedding Cars and love every minute of your ride.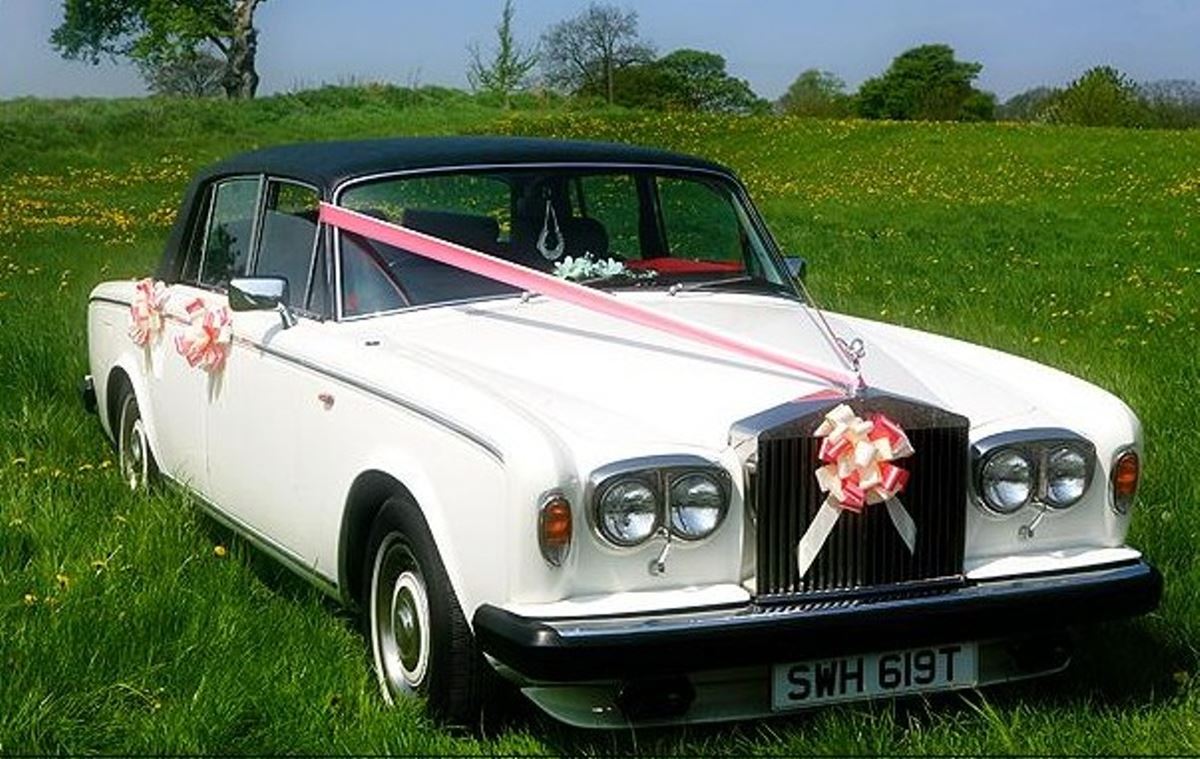 At A.C.E. Wedding Cars, you won't be overwhelmed by a huge fleet. Some couples find bigger fleets better. Yet other couples would prefer less choice and a more focused fleet. This is exactly what you'll find here. This team have a supremely lovely 1978 Rolls Royce Silver Shadow. This beautiful car comes in the classic wedding colour, white, and it has contrasting red leather interior. This team are great because they go the extra mile to tailor their service and car hire to suit the needs of the client. So if this is sounding pretty idyllic to you, then don't hesitate to book this luxurious Rolls for your wedding.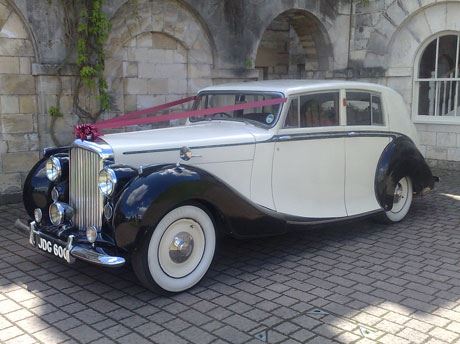 Dovecote Wedding Cars are here to bring you the highest standards in safety and service for your wedding day car hire. This team is always working their hardest to ensure that every couple is satisfied with their experience. They always maintain their cars to the highest possible standard so that on your wedding day, your car of choice is positively gleaming. Choose Dovecote Wedding Cars and get the VIP treatment.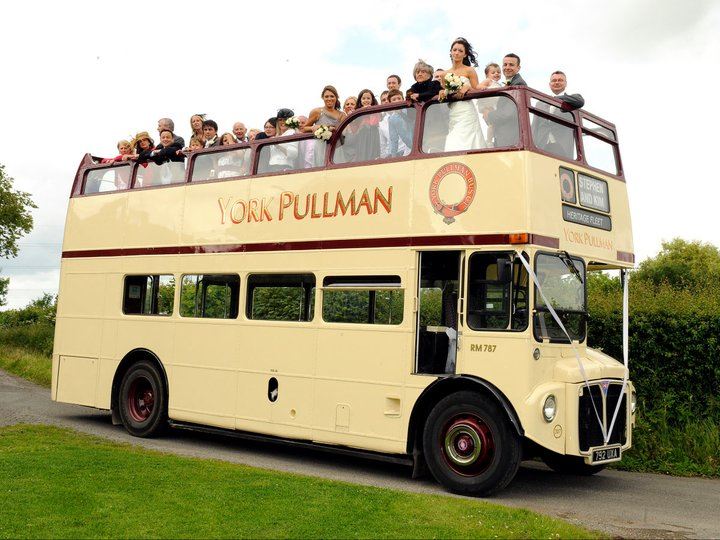 York Pullman is a long-running company in Yorkshire that have been in the business since the early 1920s. This business has been a popular transport company for many years, offering their experience and expertise to get people to their destinations safely. This team now offer wedding transport hire with their iconic coaches. In their wedding fleet, you'll find a fab collection of vintage 1960s buses to consider, all with the original branding. Drive to your Yorkshire wedding in a Yorkshire icon!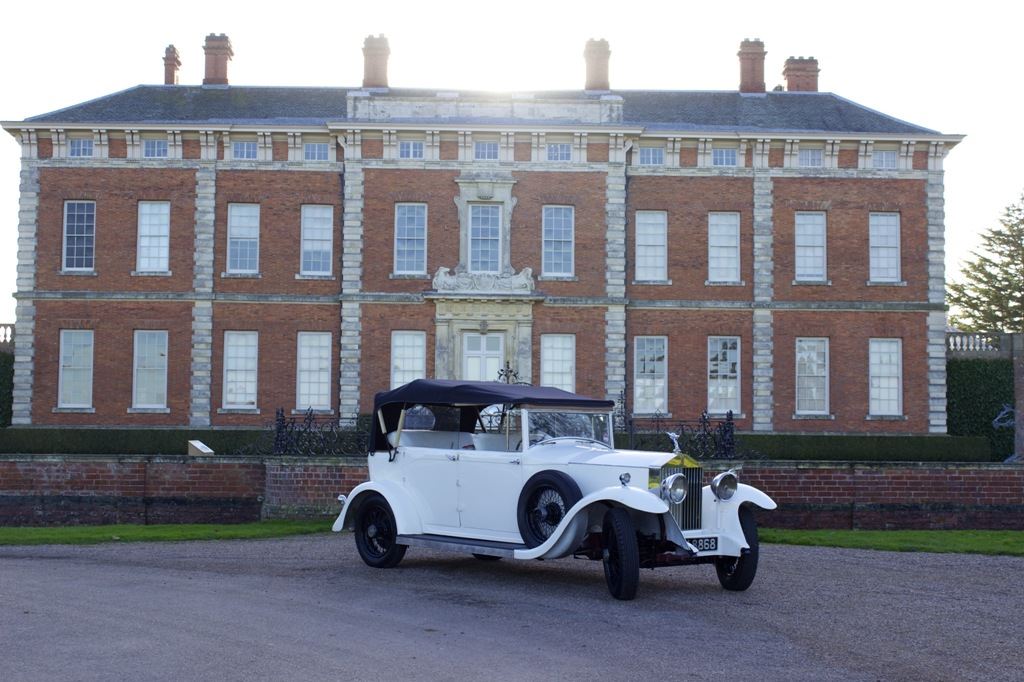 The team at Home James York do not have an overly complex wedding car fleet. This team are here to offer their amazing genuine vintage car for you for your upcoming wedding. The car in question is a 1931 Rolls Royce 20/25 convertible. This beauty comes in pure white, with a black hood and accents. You'll love how elegant this car is, and it certainly doesn't show its age. This car is immaculate and the team are all about great service with a personal touch. Book with them today.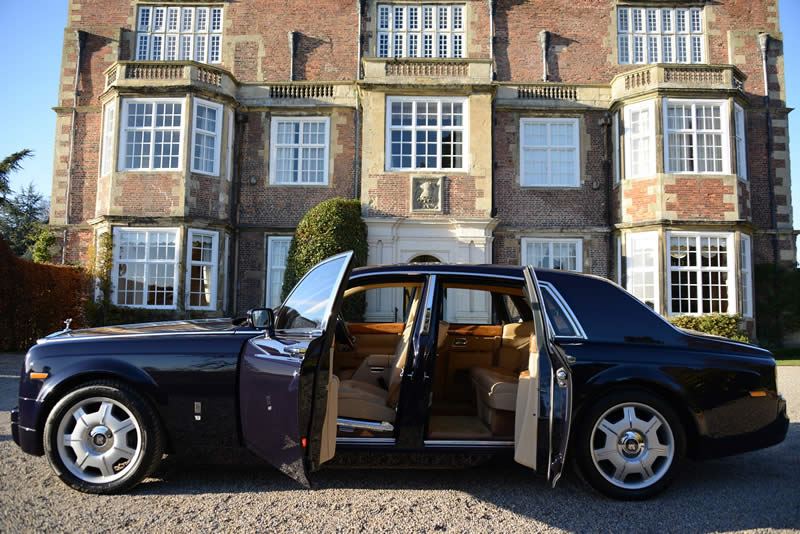 Yorkshire Wedding Cars are a dedicated team who specialise in luxury. This team is all about giving their clients the best possible cars they can, which is why you'll find that their fleet is made up of solely modern luxury vehicles. This fleet includes makes like Rolls Royce, Porsche, Mercedes and Bentley. You'll be totally enamoured with both the cars and the condition of them too. They are immaculate. Every car in this fleet comes in a beautiful and regal shade of navy blue, which is ideal for matching with other colours for your wedding theme. Polished service and some seriously polished cars await you here.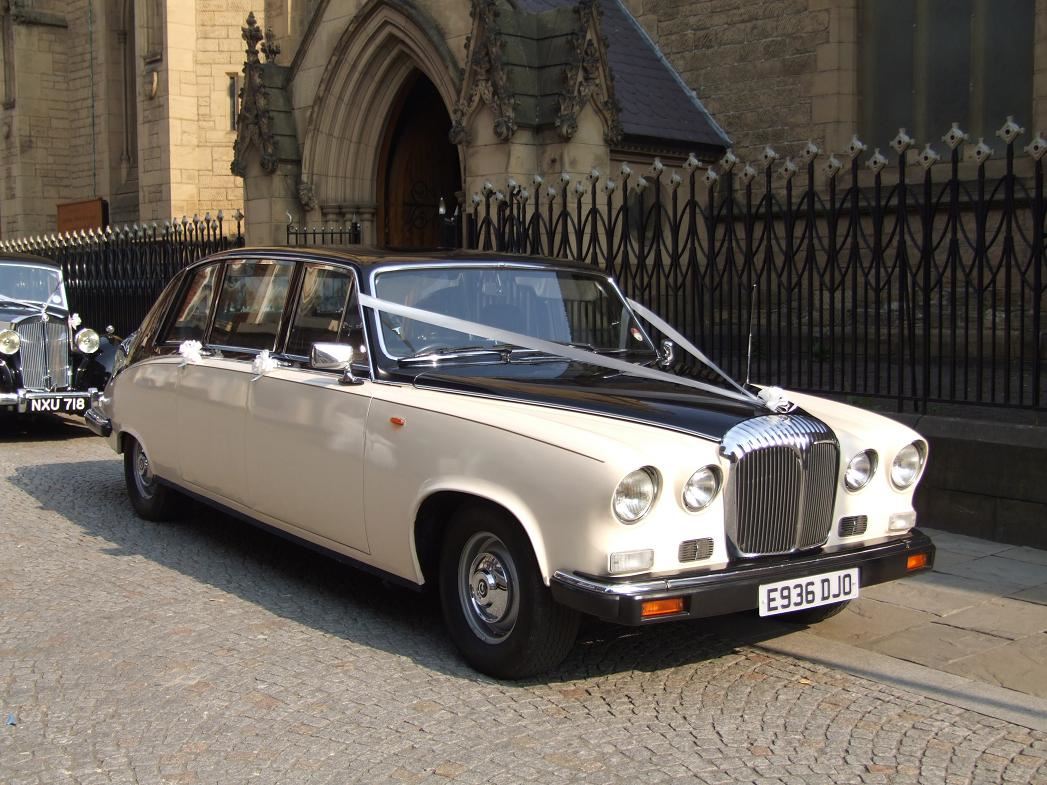 At Legends Wedding Services, you'll find a team that offer exquisite wedding car hire. This team are all about the classics, which is what you'll exclusively find in their fleet. Whichever vintage car you do end up choosing, on the day it'll be accompanied by your own professional chauffeur. This team and your own chauffeur will do everything in their power to make sure your wedding day is a success.
For more on these providers and even more of our favourite providers in Pudsey, click here.