Getting to your Nottingham wedding doesn't need to be a hassle. Here are the top 10 wedding car providers that will make both the booking process and your wedding ride a dream.
Cloud Nine Classic Weddings have a beautiful selection of cars of offer. Could you picture yourselves in a Daimler DS420 Limousine in elegant black and ivory? This team offer two of these beautiful cars, one of which is even a semi-convertible making it the ultimate summer wedding car. For something a little older, their 1934 Daimler Light is a gorgeous number that is supremely pretty. Like the other Daimler makes, this one also comes in black and ivory so it'll fit your colour scheme easily. If you love a 1960s car (let's face it, who doesn't?), then their Daimler V8 250 is a gorgeous choice. This little red car that they've dubbed Jean is sleek yet curvy and completely full of zest. For those who love a pop of colour, this is the car for you.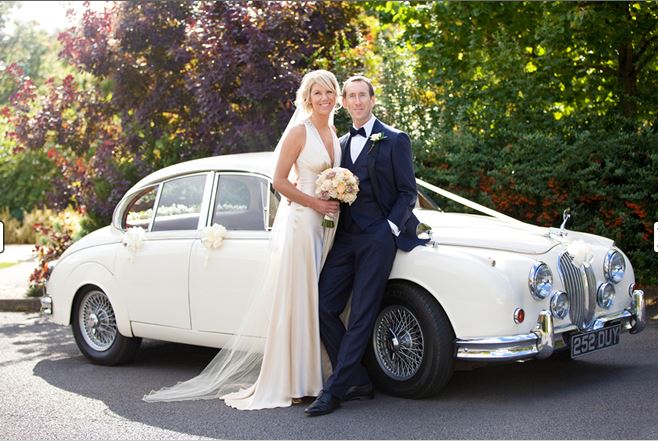 Dennisson Classic Cars in Nottingham are a delightful family run business. They offer chauffeured wedding classic wedding cars in makes such as Jaguar and Daimler. Their cars are the epitome of vintage class and elegance and should definitely be considered for your wedding transport. For beautiful cars and personal service, give Dennison Classic Cars a call today.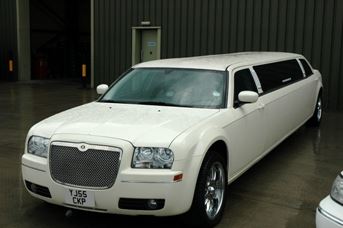 If you're after a big range of vehicles that includes limos and modern wedding cars, then look no further, Midlands Limos is the provider for you. As their name suggests, this team offer the best in modern limousines. They offer a variety of stretch Hummer vehicles, a white Lincoln Millennium alongside two Baby Bentley limos. If you're after something less roomy, they offer a range of luxurious modern cars too like their Audi Q7, Mercedes S Class and Bentley Flying Spur. Everything you love about modern cars is right here with Midlands Limos.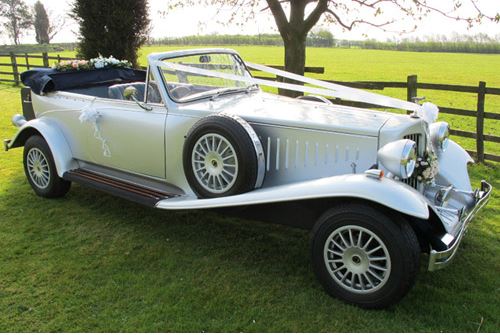 Balmoral Vintage Wedding Cars love to maintain their cars to their highest possible standard. This is why if you book with you them you'll be riding in an immaculate vehicle that you'll feel like royalty in. In terms of makes, they offer a 1930s style Beauford wedding car which is a fully convertible car with silver exterior and blue leather interior. It's classic but has a bit of quirk as well. For something a little bit more understated, consider their Daimler DS420. This little number has a champagne-coloured chassis making it ooze luxury. It's spacious too and can seat up to 7 people. Perfect for bringing along mum, dad and your bridesmaids.

Nottingham Wedding cars offer classic and modern cars for your wedding. Their chauffeurs are unrivalled and their cars are immaculate. With their competitive prices to top it all off, how can go elsewhere for your wedding car hire? Choose this team for bespoke personal service which includes your own experienced coordinator to make sure the day runs smoothly with your personalised schedule and package to suit your needs.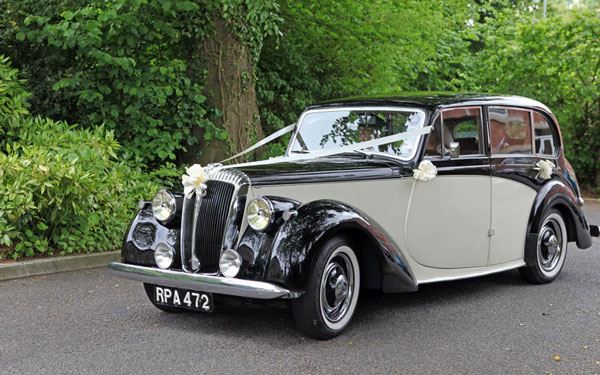 If you're after a beautiful vintage classic for your wedding, then Wedding Classics would be perfect for you. They have four lovely cars for you to choose from like their Daimler Consort DB18. This car, favoured by King George VI, comes is perfect black and cream, which is ideal for a country or manor house wedding. Additionally, this team offer this car in two more colours so you can have your pick. Choose from Old English white or black and grey. For something older, the 1937 Wolseley is a stunning number. This car is made for weddings with its elegant shape and understated class. It's the perfect car for those who appreciate style and history.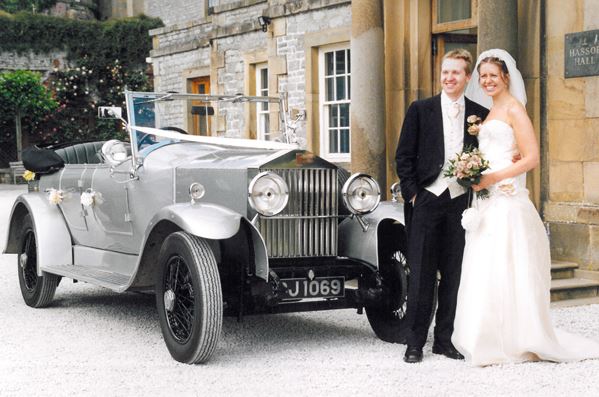 The team at To the Church on Time offer three amazing vintage cars for you to consider. Their 1924 Rolls Royce Pullman Limousine is an Edwardian style car with dark green and black colouring. This car has been completely restored, having had its engine rebuilt and having been re-trimmed as well. This car was even featured in an episode of Downton Abbey, which obviously makes it the best wedding car ever. Another classic in their collection is their 1929 Rolls Royce Open Tourer. This number is silver which a folding hood making it perfect for your warm summer's day wedding. As with all of their cars, this one has been completely restored so that you can enjoy riding around in a glorious piece of history.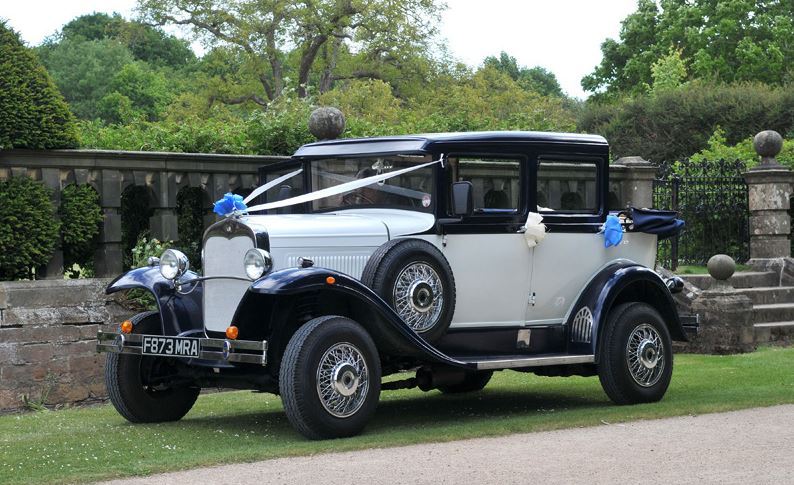 Customer satisfaction is the main priority for the team at Wedding Wheels Limited. They offer a fleet of gorgeous cars that are only enhanced by their fabulous service. Consider their 70s Cadillac Deville, their 1930s style Beauford Open Top Tourer or their 1964 Austin Princess Vanden Plas Limousine. With these and so many more vintage and vintage style delights, you'll be in heaven as you peruse this team's fleet.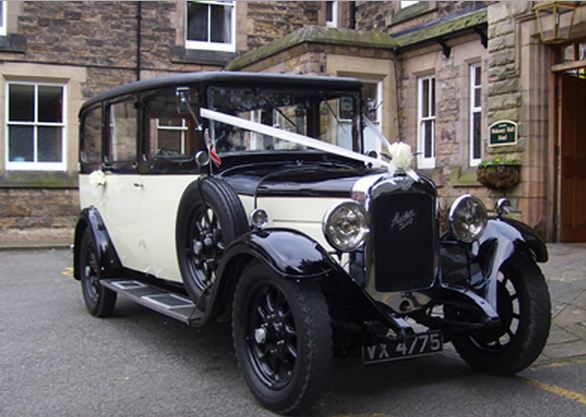 If you love a vintage Austin, then T and L Vintage Cars have the perfect fleet for you. They have four lovingly restored Austins on offer, all of them as delightful as each other. These cars are from the 1920s and 1930s and are genuine examples of British history. With prices starting at £250, these Austins are a wonderful choice for your wedding day transport.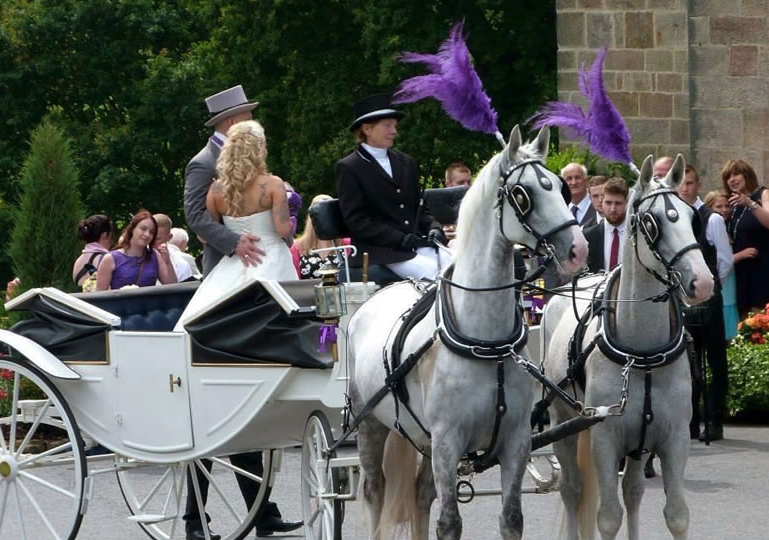 If you've always felt an affinity with Cinderella and Prince Charming, then a horse drawn carriage is your ideal option for wedding car hire. And where to get the best horse drawn carriage in Nottingham? Why, the Horse and Carriage Company of course! This team offer a range of carriage styles for you to choose from in varying colours. You'll love the old-time elegance and class of getting to your wedding in this way. It's a wonderful and unique way to travel.
For more Nottingham car providers, click here.