The cherry on top of your perfect wedding day is finding the perfect transport to get you there. Stick around for the top 10 wedding car providers in beautiful Norwich.
J's Wedding Car Hire has a superb fleet of timeless classics for you to choose from for your wedding transport. Feel like the Crawley family in the 1933 Austin Big Six, which is the epitome of old-time elegance. Jump forward a little in time with two Humbers, one a Pullman from 1949 and the other an Imperial from 1950. Both are curvaceous and tasteful, exuding vintage charm. With friendly, uniformed chauffeurs to escort in one of this team's lovely vehicles, you'll be happy you went with J's Wedding Car Hire.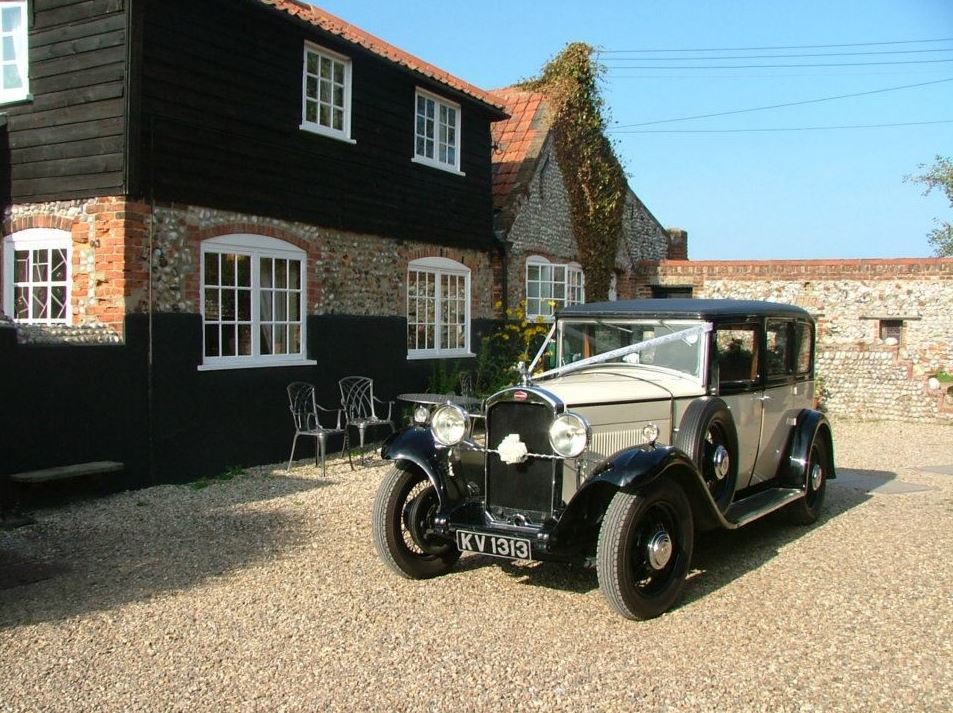 For straight-forward choices and booking, you'll have to consider PR Travel Wedding Cars. All the cars in this fleet are Mercedes makes with luxurious leather interiors. Modern Mercedes' are known for their fantastic safety features and reliability, making them ideal to get you to your wedding easily and efficiently. With every wedding booking, the team at PR Travel Wedding Cars will include in-car music of your choice, ribbons, a bow and flowers all in your wedding colour scheme, a bottle of champagne plus chocolate dipped strawberries. Bliss!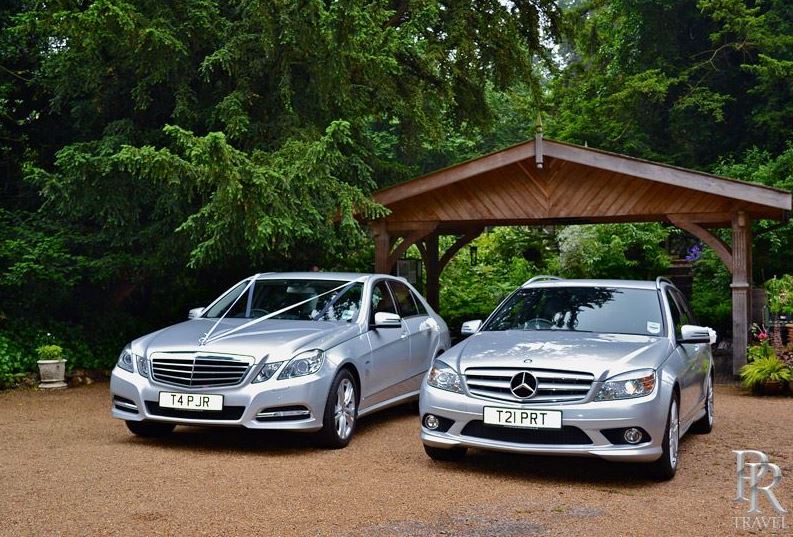 The team at Vintage Occasions specialise in the hire of vintage Rolls Royce vehicles for weddings and boy do they have some charmers in their collection. Their 1933 and 1934 Landaulette models are the perfect wedding cars. These two are identical, which make them ideal for a dual car booking. With a spacious interior, you'll be seated comfortably in one of these delights, even if your dress is extremely puffy. These two also look perfect in wedding photos, so you really can't lose. This collection houses even more Rolls Royce models, all from the 1930s, but if you want something a little later, then they've also got a super cool 1961 Ford Zephyr Convertible which is another vintage gem. For all of your vintage car needs, this team have it all.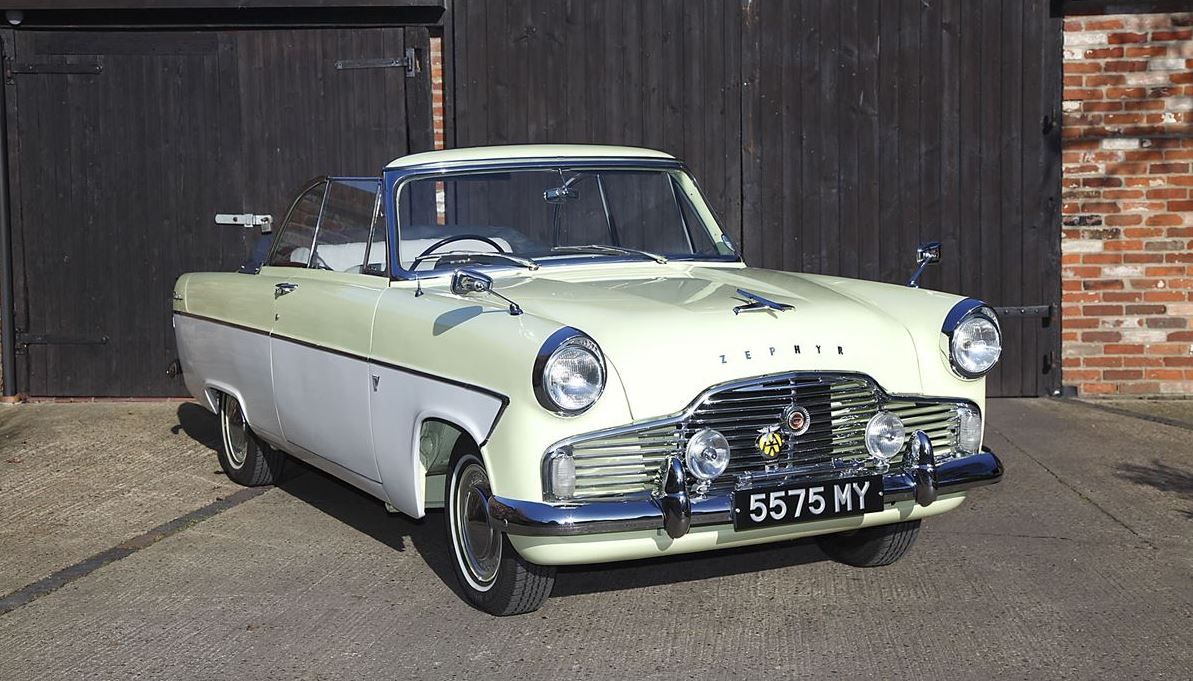 David Wall Wroxham have a fleet of pristine classic and vintage cars which are perfect for weddings. All the vintage numbers in this collection have been lovingly restored and brought back to life by this team, which has allowed them to hire out some truly remarkable vehicles. A rarity in wedding car hire would be their 1934 Lagonda Sports Tourer in bottle green. The top even comes down on this beauty, making it a lovely addition to your spring or summer wedding. For a truly remarkable vintage collection, make sure to check out this team's fleet. You won't be disappointed.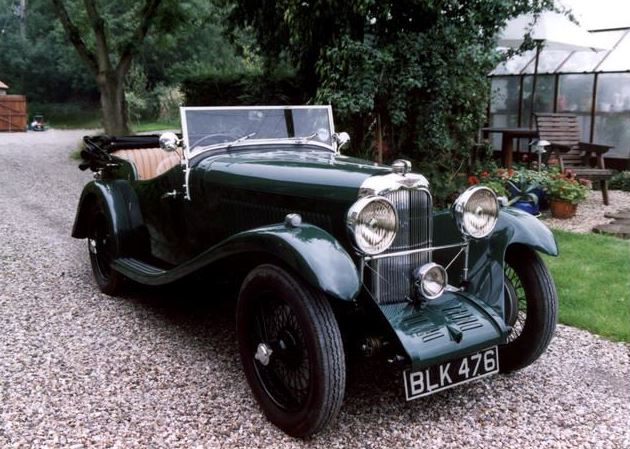 If you're looking for the grandest entrance possible, you'll be amazed to learn that Saxon Air hires out their helicopters for wedding transport. For some, a car simply won't do the trick and something unique and oh-so-extravagant has got to be the answer. Make sure you look up Saxon Air for their most up to date prices and book now for the biggest entrance bursting with wow factor for your wedding.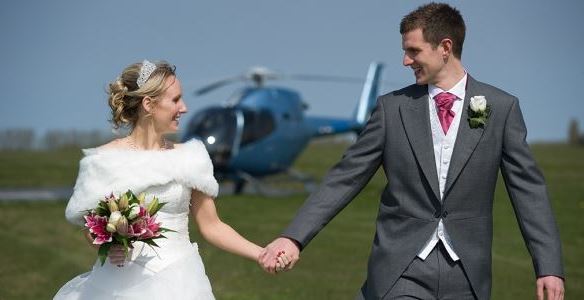 For class and luxury, the team at Norwich Wedding Cars has got everything you need in their fleet. With the perfect selection of modern cars like the Chrysler 300c and the Mercedes S Class, this team is not to be missed if modern is what you're after. For the vintage lovers, this team have a vintage Rolls Royce Wraith on offer as well as an adorable Morris 1000 Convertible. Whatever your style, they have got something to suit you.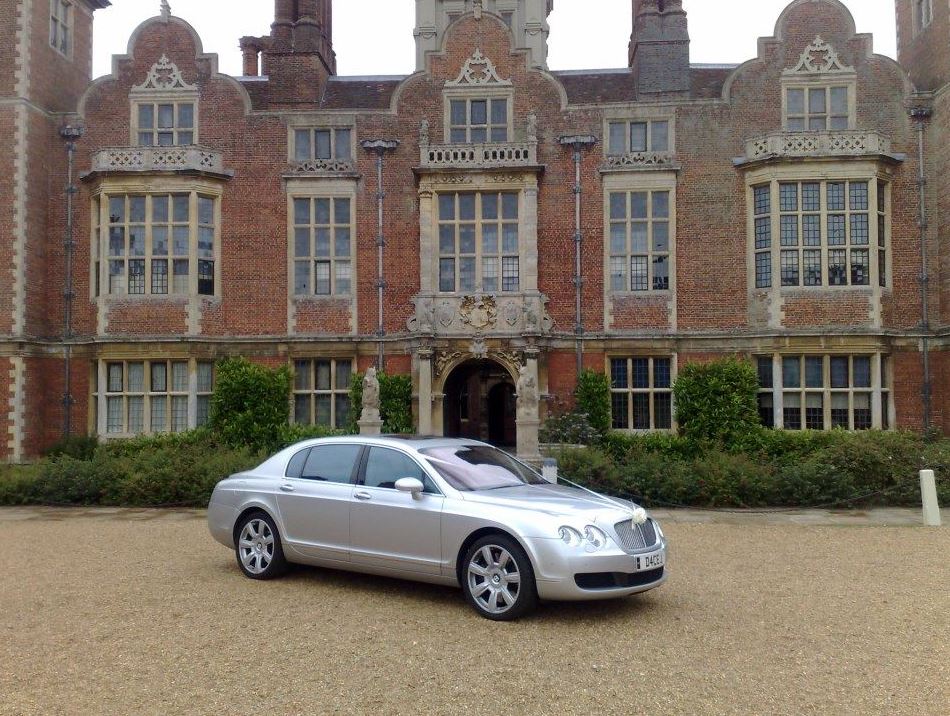 If you're after an extensive fleet to feast your eyes upon, then the team at Celebration Cars have got the goods. How does a 1934 Rolls Royce Landaulette sound? Another oldie but goodie is their 1934 Vauxhall Wingham Tourer. If modern is your thing, then they've got models like the Chrysler 300c limousine which is the perfect people mover. Topping everything off with highly professional service and experienced chauffeurs makes this team a great choice for your wedding transport.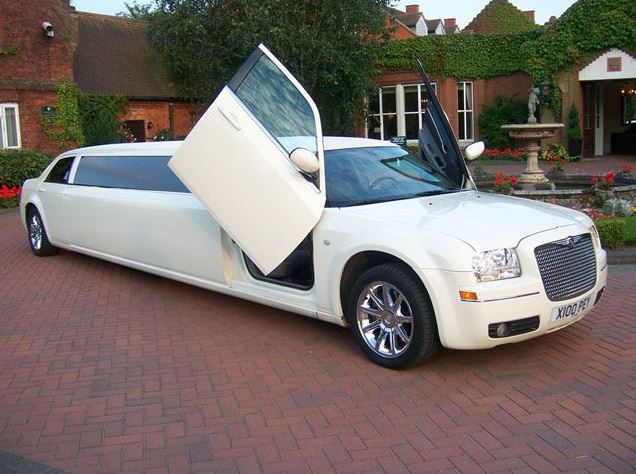 Silverline Limousines are a family run business based near Norwich that has a beautiful collection of cars on offer. Their Beauford roadster 'Bonnie' is the classiest little thing you'll ever see. In her 1930s style, this number is just perfect for your transport and your wedding photos. For something roomier, this team offer 7-seater Daimler limousines which are both stylish and practical if you're looking to have your bridal party transported in style too. Alongside these vintage classics, stands their modern executive vehicles including Range Rover, Chrysler and Mercedes makes. You'll love the range and the immaculate finish and care on these vehicles.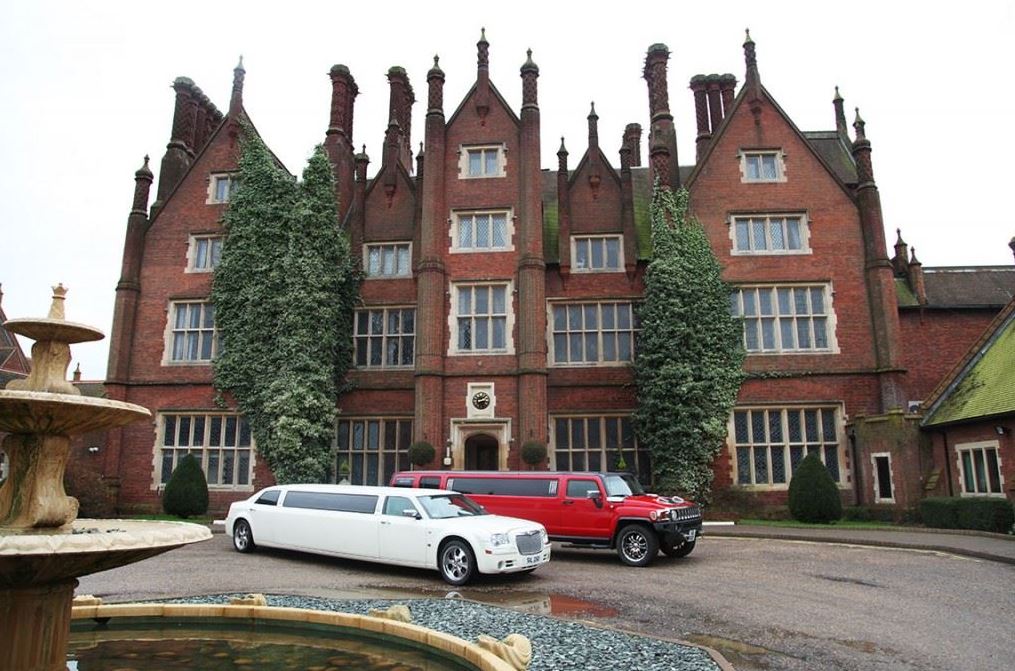 If you've always known that you were going to drive up to your wedding in a Volkswagen, then you're in luck with this team. The Vintage VW Experience are what their name suggests: specialists in Volkswagen classics. You will not believe the stunning colours of these cars. They've got a sparkly silver Beetle and a white convertible one for those who want something understated, cool and not too big. And for the hippies in the mix, the VW campervans on offer here are truly special. They've got a sky blue coloured beauty alongside a plum coloured one. These colours are gorgeous and truly unique. If you want your wedding transport to pop, then you'll have to consider this team.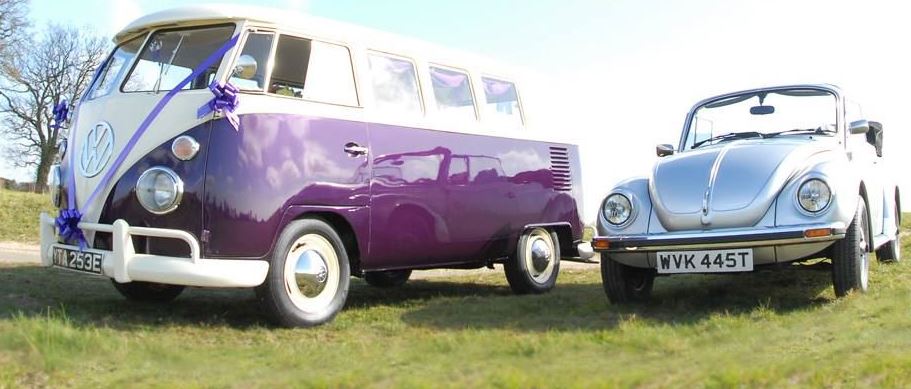 The team at Wedding Car Hire Norwich Norfolk have a great selection of vintage models on offer. Their classic wedding service includes ribbons and silk flowers to decorate your chosen vehicle, alongside a uniformed chauffeur, who you'll be in safe hands with. With a delightful fleet along with discounted rates on offer for couples who have their ceremony and reception at the same venue, you'll have to check this team out.