Beautiful North Wales is an idyllic area to tie the knot. Here are the top 10 wedding car providers who can get you to your wedding in perfect style.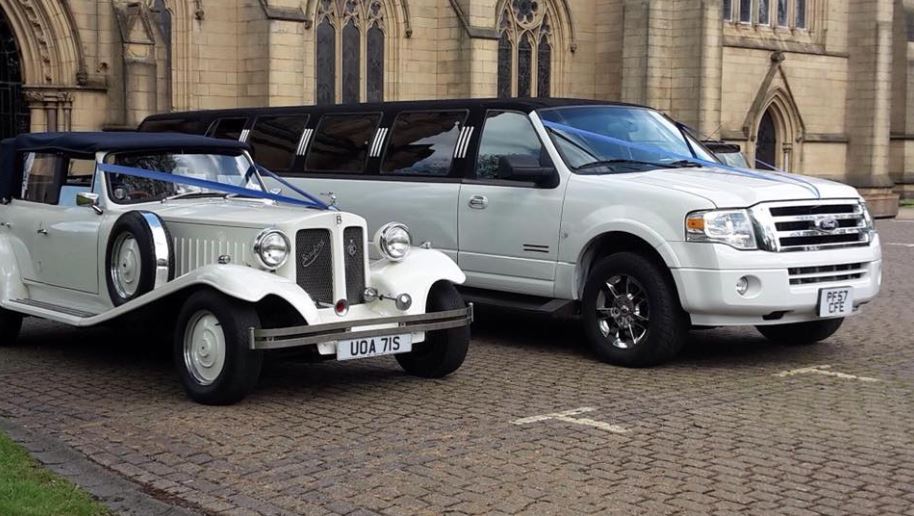 Although they're not specifically located in North Wales, the team at Wedding Car Hire provide nationwide service around the UK. This means you can hire any of their stretch limousines, modern luxury vehicles and classic vintage beauties no matter where you're located. Find delights in their fleet including horse and carriage hire, a 1931 Plymouth and an Aston Martin DB9. Some seriously gorgeous cars are waiting for you at this hugely successful supplier.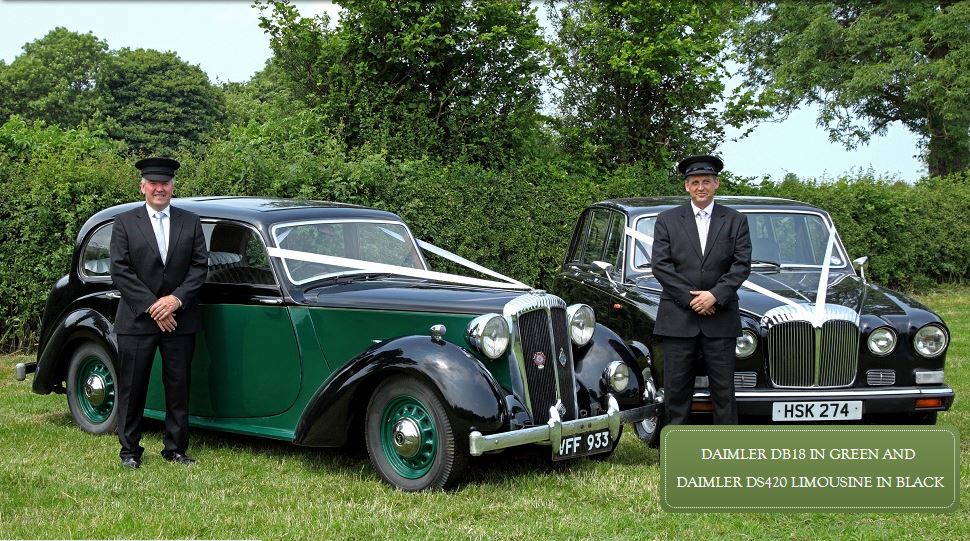 Based in Flintshire in Wales, J.E Davies and Son are the team to provide a truly personal service. Overseen by Edward Davies, who took over from his father, this small family-run business are all about making your wedding day special. Thirty years of experience give this team a great advantage as they can provide expert service and advice when you enquire about your wedding day transport. In their fleet, you'll find Daimler limousines, Rolls Royce Silver Shadows and even a black Jaguar Mk II. For a team who pays attention to the little details, J.E. Davies and Son are the right provider for you.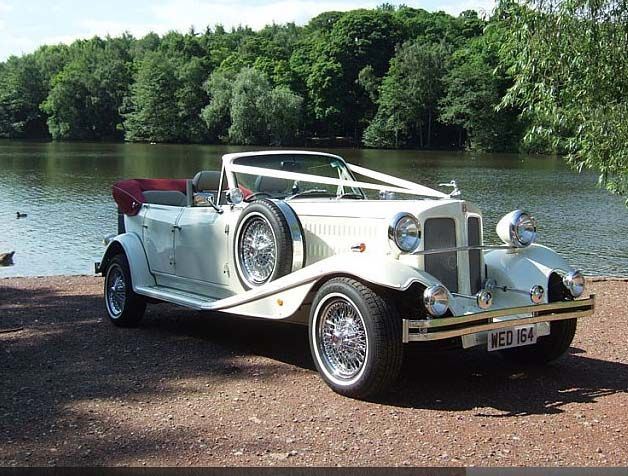 At Casey's Cars you'll find that all of your needs and requirements are taken care of by this dedicated team. Their fleet is full of unique and beautiful vehicles so you can be sure that your wedding day starts off in true style. See their very cool range of Cadillacs including a delightful deep pink one. See their perfect wedding cars from the Rolls Royce Silver Cloud to the Beauford wedding car. You'll even find a VW Campervan, a Daimler Limousine and Hummer Limo too. Everything and more in the fleet at Casey's.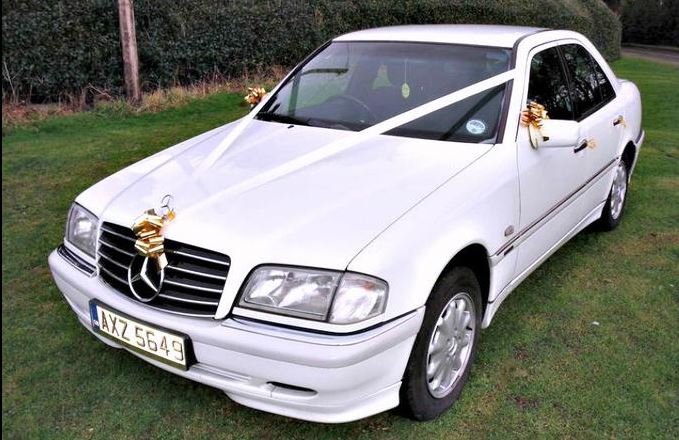 Based in Rhyl in North Wales is the family-run business Love Is Golden Wedding Car Hire. This team have come to learn a thing of two about wedding days. They know that arriving in complete and utter style is what every bride and groom wants and deserves. This is why they go above and beyond for their clients. In their fleet you'll find three Jaguar S-Type vehicles. All of which are bright and shiny white, which is idyllic for any wedding day. As for the service, with this team you'll receive a half bottle of proper fancy champagne, coloured car ribbons in your chosen colour and a professional chauffeur to escort you to and from your wedding.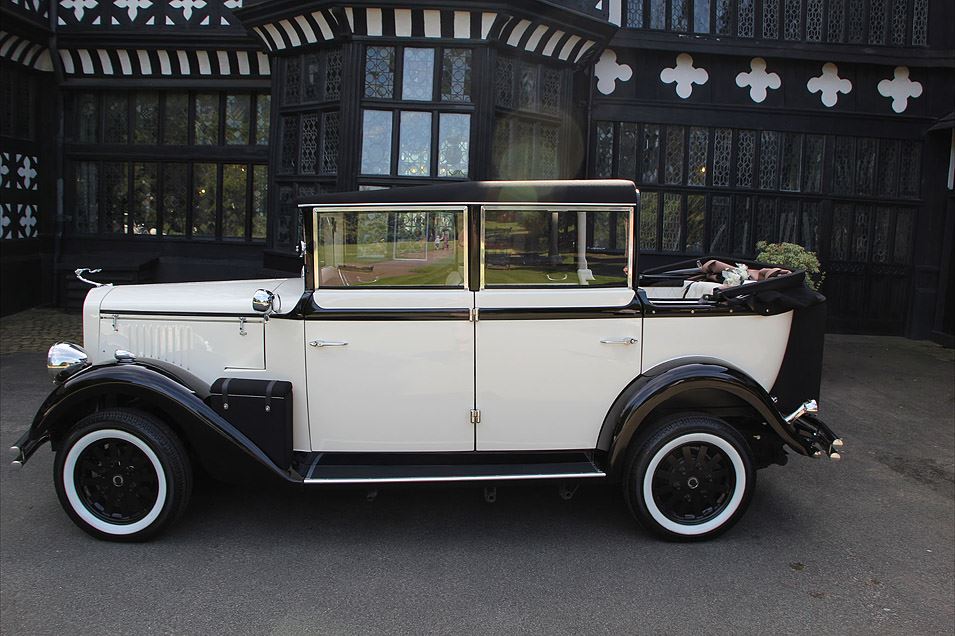 Bespoked Wedding Cars pride themselves on getting you to your wedding in relaxation and comfort. And of course fabulous style. They want you to have that entrance that you've always dreamed about having and with their beautiful fleet you'll definitely have that if you go with this team. Find a Beauford Limousine, a Cowley Landaulette, a Regent Landaulette Limousine and a Jaguar XJ358 Sovereign. With all of these beauties alongside perfect attention to detail, this friendly family-run team are a great choice for your wedding car hire.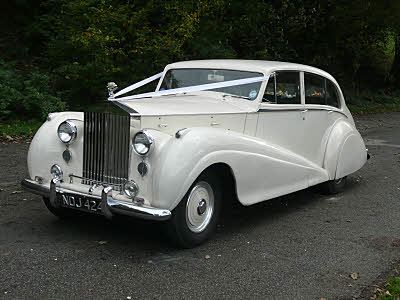 The team at Meredith Jones Wedding Cars are here to provide second to none service for your wedding day. This is all so your day is as special as it can possibly be. Choose from their charming fleet of 6 which includes some truly special cars. Their black and white 1948 Rolls Royce is the sweetest wedding car you ever did see. And their 1975 lustrous brown Rolls Royce is the coolest wedding ride you could wish for. More fabulous rides in the fleet at Meredith Jones. Check them out today.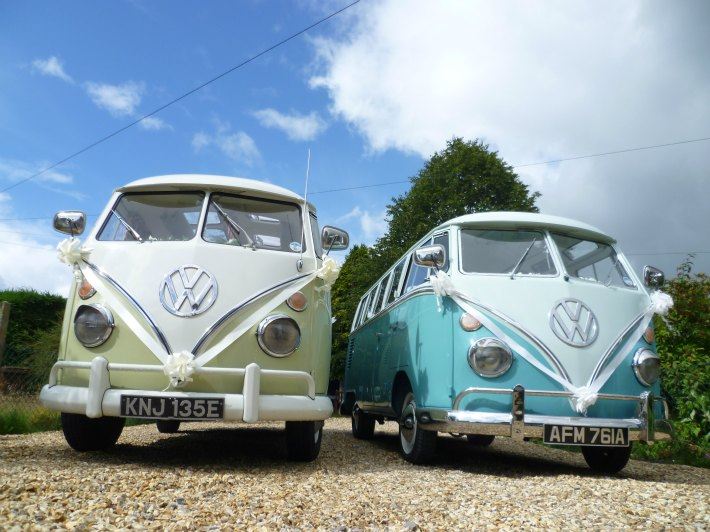 The team at Split the Difference VW Campervan are all about giving their clients a beautifully authentic experience on their wedding day. They do this by providing genuine vintage Volkswagen campervans that have been lovingly restored to their original glory. This means you are able to truly experience what it was like to roam around the countryside in one of these iconic vans. Every wedding campervan hire includes your own chauffeur, a choice of 6 of fabulously vintage VW vans, car ribbons and bows to match your colour scheme and plenty of photo opportunity time to be had with your chosen van. See their beautiful vans in a range of sublime colours.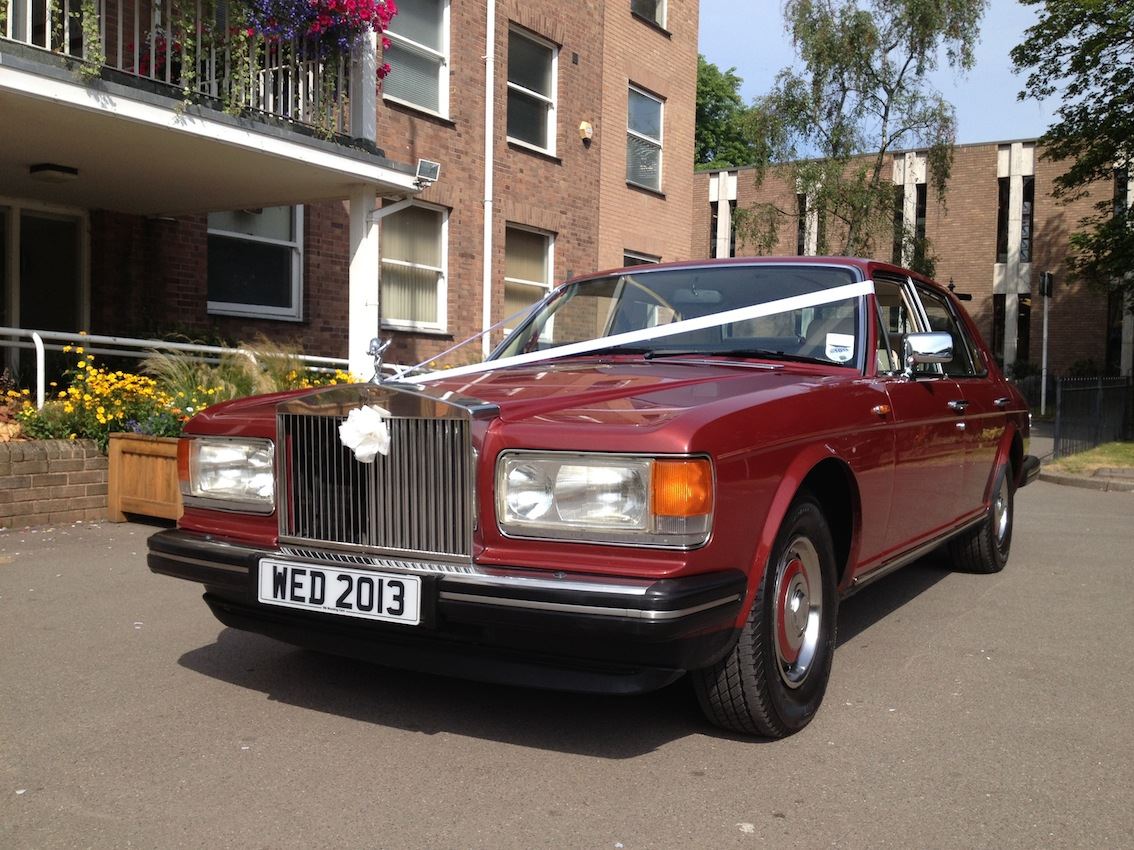 The team at R.B Wedding Cars are here to make your wedding day as special and memorable as can be. This fully-trained and professional team are dedicated to accommodating your needs and offer the support that you require so that your wedding day is as good as it can be. Their fleet is a collection of immaculate beauties, any of which would be ideal for your wedding day. Whichever one you hire, you'll also get a professional and uniformed chauffeur on the day. This team promises reliability and great friendly service.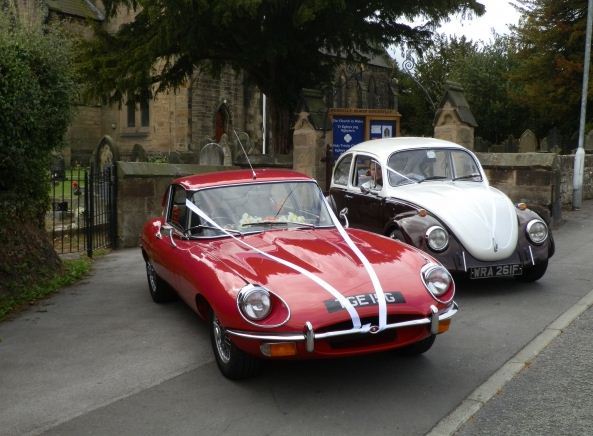 Arrive at your wedding in unique vintage style with Hilltop Classics. This team of professionals are here to provide that quirky alternative to a classic wedding car that you should definitely consider. Find in their fleet a variety of adorable Volkswagen camper vans which are the epitome of quirky vintage style. They come in a range of delightfully vibrant colours so you'll definitely find one that's a good fit. Also find in their fleet a bronze and cream coloured Beetle as well as a 1961 bright red Ferrari. Every style is catered for with this friendly team.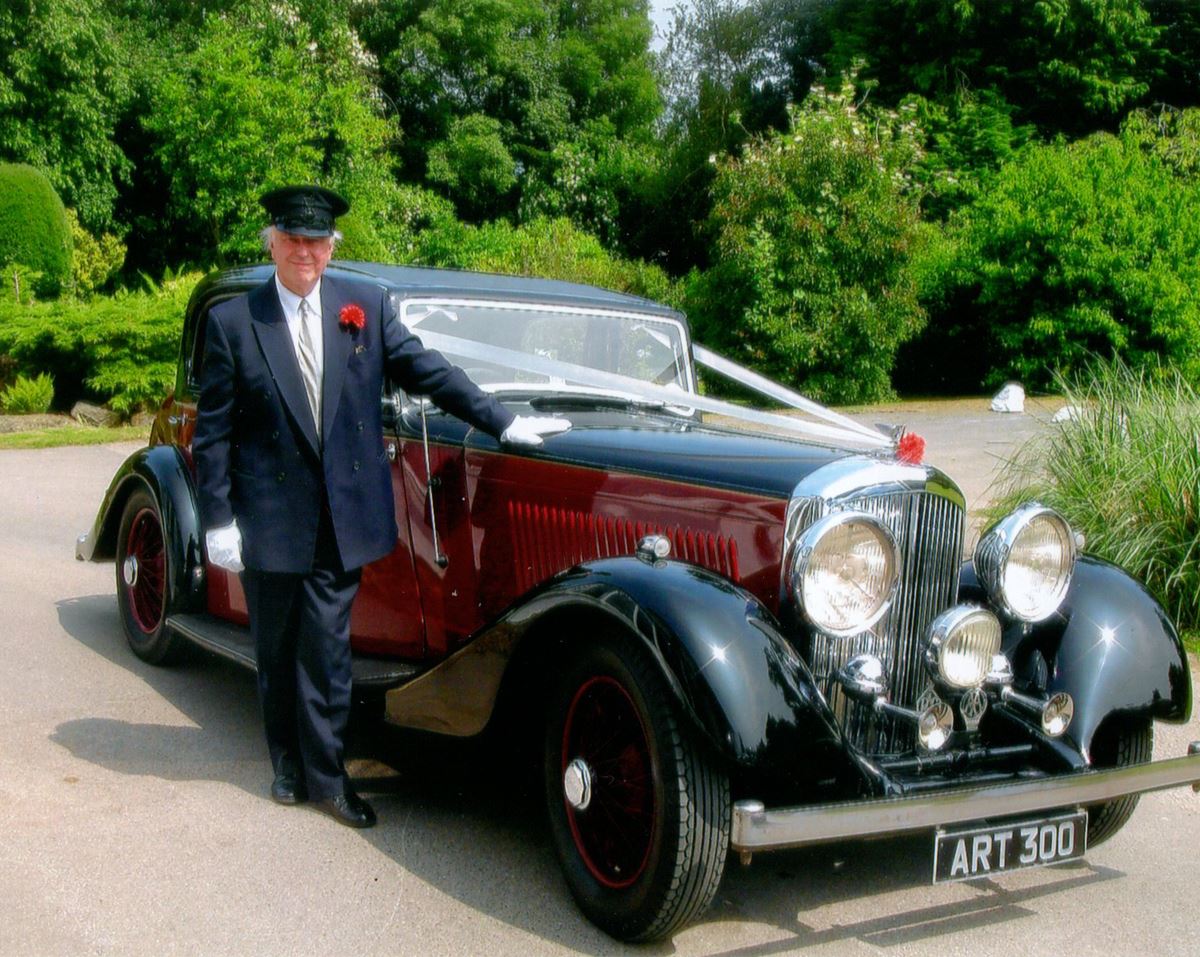 The highly experienced team at Antique Autos have been in the business since 1996. They provide a truly remarkable fleet of vintage cars that are in exceptional condition. Perfect for a wedding. You'll find an adorable sunshine yellow 1969 Morris Minor convertible in their collection, alongside a 1924 Bentley Sports Saloon. All choices are good ones with this professional team.
For more on these providers in North Wales, click here.