The beautiful East Sussex town of Lewes is an idyllic place for a wedding. Here are the top 20 providers that service the area so you can arrive in flawless style and ultimate comfort.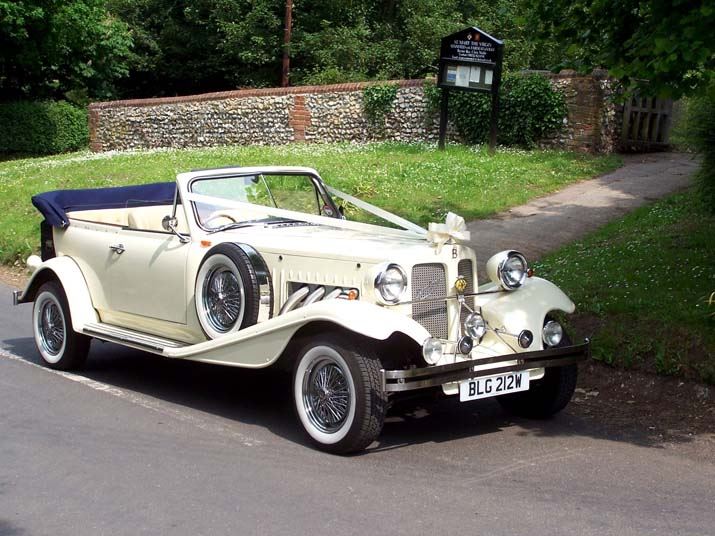 The team at Chariots are huge believers that the ride to your ceremony and the one to your reception will be two of the most important drives of your life. This is why they focus on providing beautiful and stylish cars and are always striving for that top quality service that will set them apart. Find a delightful vintage collection from this team with their burgundy and black 1929 Chandler 8 Sedan and their fabulous 1960 Mk2 Jaguar which comes in racing green. Find even more vintage delights within this fleet. We'll guarantee something here will pull at your heart strings.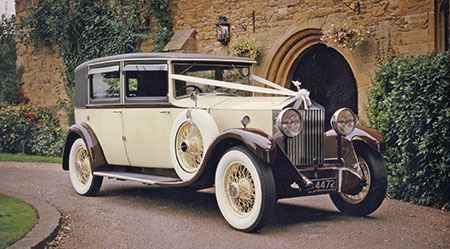 This long-standing family run team were established in 1960. They have spent the years providing professional service alongside restoring, driving and hiring out their beautiful vintage Rolls Royce vehicles. They have two amazing vintage cars on offer. First is their 1931 Four Light Saloon. This stunning piece of history comes in cream with nut brown accents. You'll adore the sweet timelessness of this little charmer. Next is their 1927 Dual Cowl Tourer which comes in burgundy and black. This punchy little car is ideal for couples who want the class of a vintage car but the wow factor from having a big and bright colour. Both of these Rolls Royces are truly wonderful and will transport you to another time. As well as to your wedding. Obviously.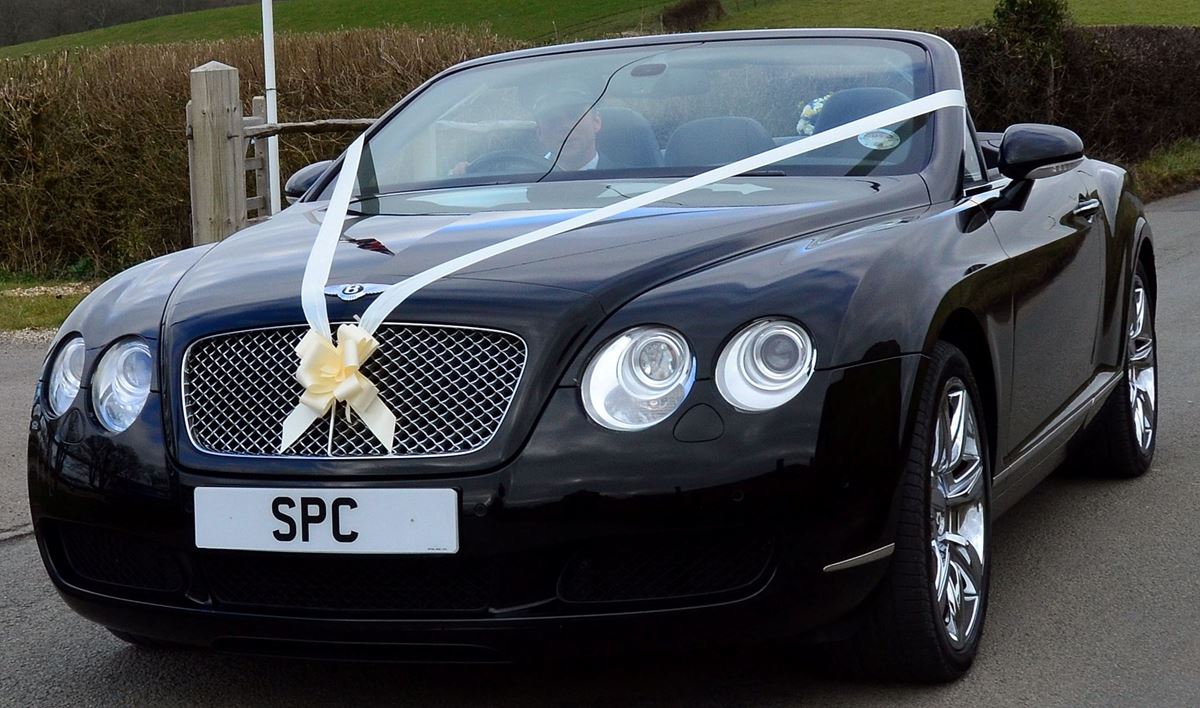 Sussex Prestige Cars are a team of true professionals. They focus on giving you that service that you deserve for your wedding and always delivery it with the utmost care. Their wedding package includes a uniformed chauffeur complete with hat along with flowers for the car and car ribbons, both in the colour of your choice. Alongside this great service, find a selection of luxurious executive cars to make your wedding day perfect. Mercedes, Jaguar, Rolls Royce and Mustang feature in this fleet so for all of you modern car lovers, you'll be sure to find something you love here.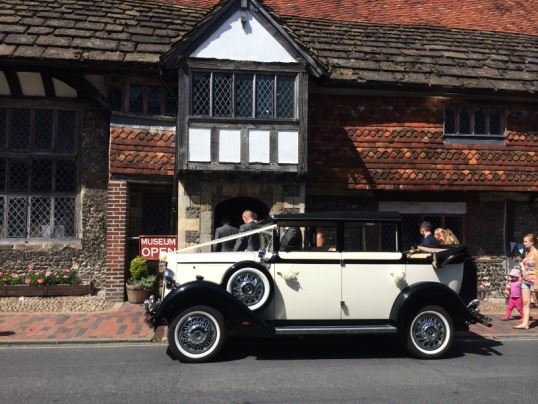 Booking your wedding car through Finest Wedding Cars will guarantee you a number of things. You'll receive an immaculate car for your wedding day, it'll be driven by a uniformed chauffeur, your chosen car will be decorated with bows and ribbons, you'll receive iced champagne to toast your newlywed status, and the chauffeur will give you plenty of time for those all-important photos. Can you get any better than that? The cars in this fleet range from vintage and vintage style to modern. Find a 1930s style black and white Beauford Tourer and a crisp white Daimler Limousine. There's even a 1963 Morris Minor convertible for those who love their cars small and petite.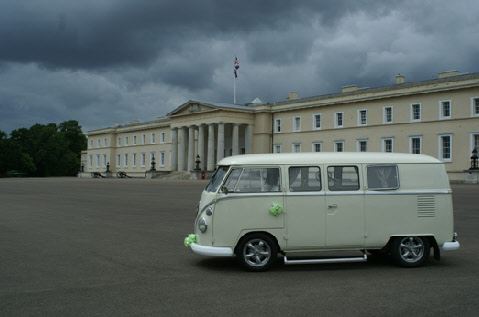 If you love Volkswagen cars, then Bridal Bug Weddings are the car providers for you. This team of VW enthusiasts have a fab selection of vintage beauties for you to consider for your wedding. Find a 1967 Karmann Cabriolet Beetle which is finished in a classic creamy white. This little convertible is ideal for those warm summer wedding days where rain is out of the question. Although you never really know in the UK, do you? If bigger means better to you, then their 1967 camper may be the car for you. Either of these beauties are sure to make a statement on your wedding day.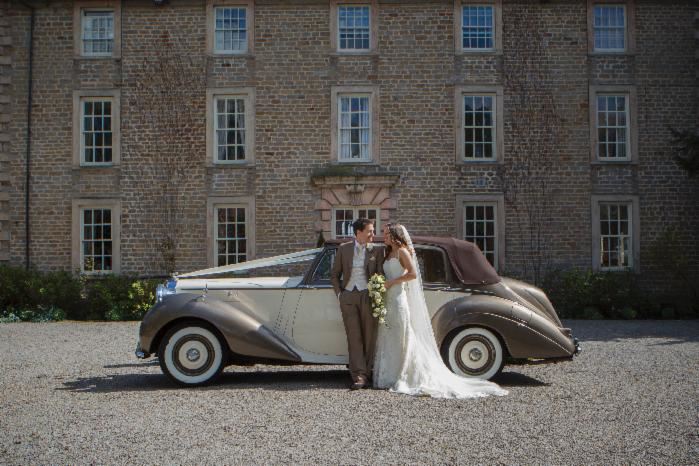 D S Wedding are a family run business that specialise in supplying well-maintained classic and vintage wedding cars. This team have extensive experience at hiring out their cars for weddings so they're guaranteed to make your experience as relaxed as possible. Hassle-free service is just a phone call away.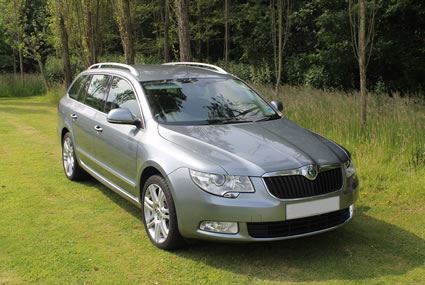 Beaver Cars are a family run company that specialise in the hiring of executive modern cars for that stress-free wedding that you're searching for. Find VW, Ford, Skoda and BMW makes in this collection which are all maintained to the highest possible standard. With this charming modern fleet alongside great reputation and service, how could you go wrong?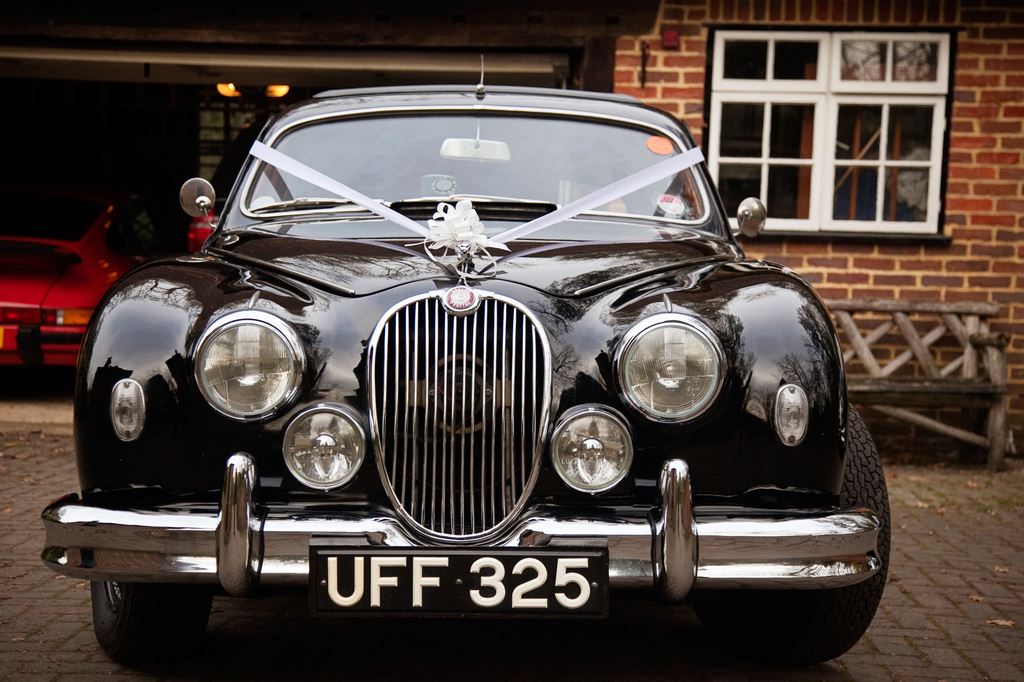 Owner-driven and fabulous, is this 1959 Jaguar Sports Saloon on offer from AG Classic Wedding Cars. You'll love this smooth and curvaceous car that is such a perfect representative of the cars of its time. Sit back and relax on the soft red leather upholstery as you're whisked away to our wedding. Experience that completely personal service from this dedicated team.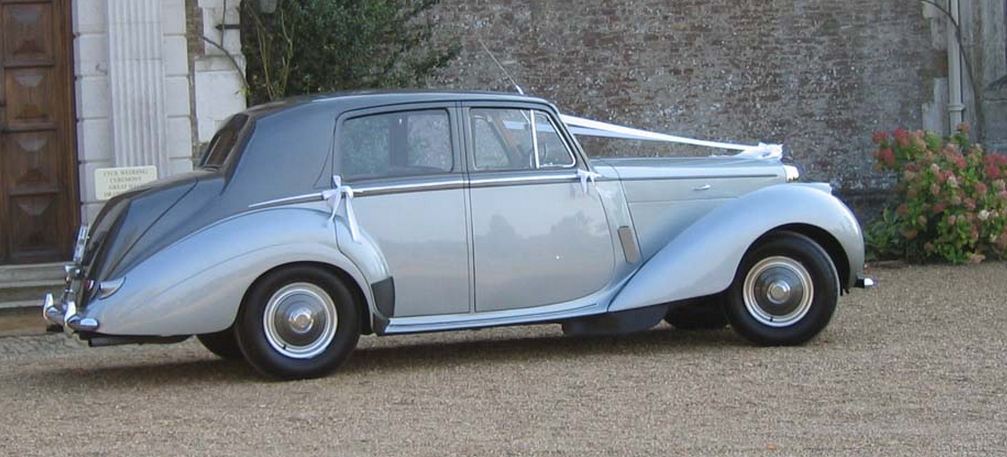 Harveys Wedding Cars are here to provide you with that extra special service for your wedding car hire. This team specialise in hiring out classic and modern Bentley models so if you're a Bentley fan, then this is the provider for you. This team have been in the business for over 20 years so they know a thing or two about providing that grade A service. You'll find that they treat you as individuals as they give you a personal and unique service. As for the cars, find stunning 1950s and 1960s models that ooze sleek elegance. Find boxier 70s and 90s makes which are the epitome of coolness. Did you think getting to your wedding would look this good?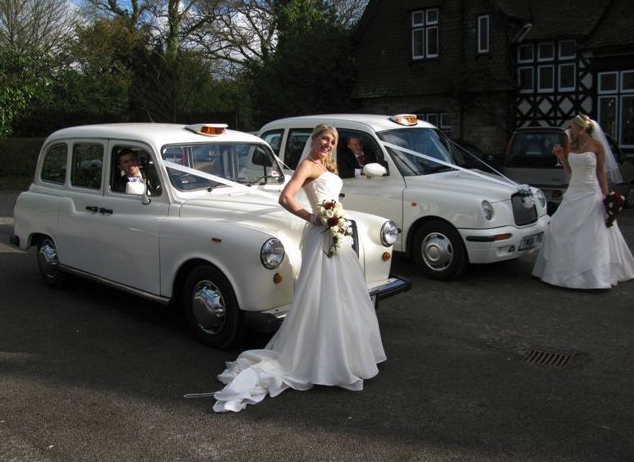 If you're after something a little bit quirky than your typical wedding car hire, then White Taxis London are the car company for you. These original London Taxis have been restored beautifully so that you have the pleasure of hiring a London icon for your wedding. Enjoy the carefully executed and considered service alongside your fabulous London cab with this professional team.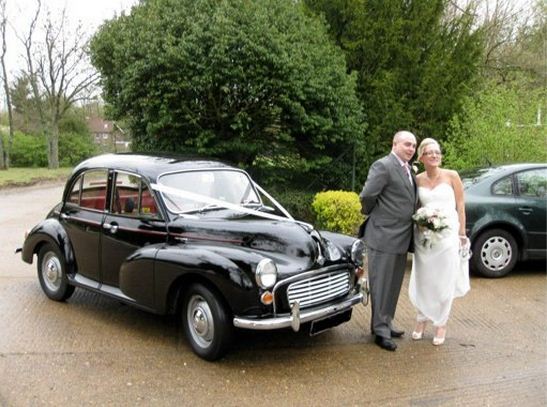 If you've always loved the style of the humble Morris Minor, then Alfreds Wedding Cars are definitely the right car provider for your wedding. This team offer two amazing vintage Morris Minor's that you have got to consider. The first is a 1968 classic four door model. This little beauty comes in shiny black and has contrasting red seats and carpets. If you're looking for something that feels more wedding-y to you, then their 1961 convertible Morris Minor is a winner. This lovely little number is a two door and has been finished in old English white. With contrasting maroon hood, carpets and seats, this car is a dream.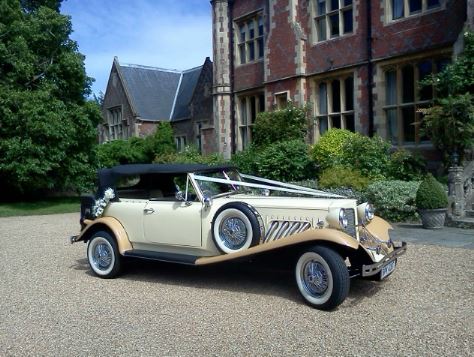 At Beauford Classic Wedding Car Hire Sussex, you could arrive in a completely immaculate vintage style dream. We are of course talking about a 1930s style Beauford Open Tourer. This lovely car is finished in beautiful cream and caramel, which is both unique as well as not too unusual, making It literally perfect for your wedding. On the big day, your Beauford will arrive dressed in ribbons and silk flowers in your choice of colour. And you'll have your own uniformed chauffeur for the day too.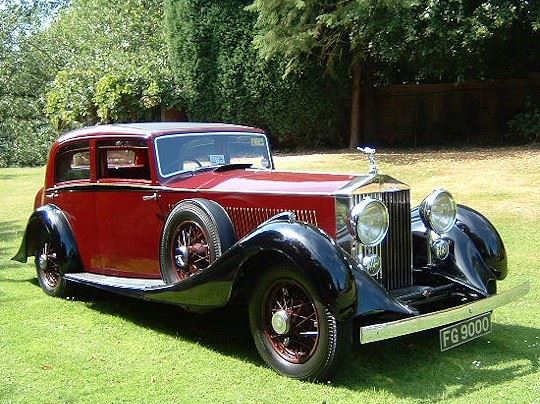 The Ashdown Classic Wedding Car Collection is made up of a unique selection of classic and vintage cars, alongside a dedicated team who provide great service. For lots of couples, this is the perfect combination. If this sounds like you, then you're in the right place. With this team, you'll receive happy and helpful service throughout the booking process as well as on your big day itself. This team are all about making your wedding day as stress free and as memorable as can be.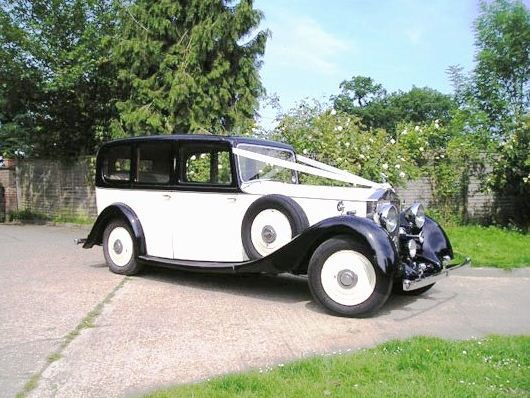 Premier Wedding Cars are a family run business here to help your wedding day run smoothly. This team love to provide their clients with stress free journeys so that they can arrive at their wedding feeling calm and relaxed. The fleet on offer has lovely vintage, classic and vintage style cars available, which are all simply delectable. No matter which car you choose though, you'll end up with something perfect and wedding ready. Your choice of car will even come dressed in ribbons and bows to really look the part. And if you book their full wedding car hire, you will be served champagne to celebrate your newlywed status!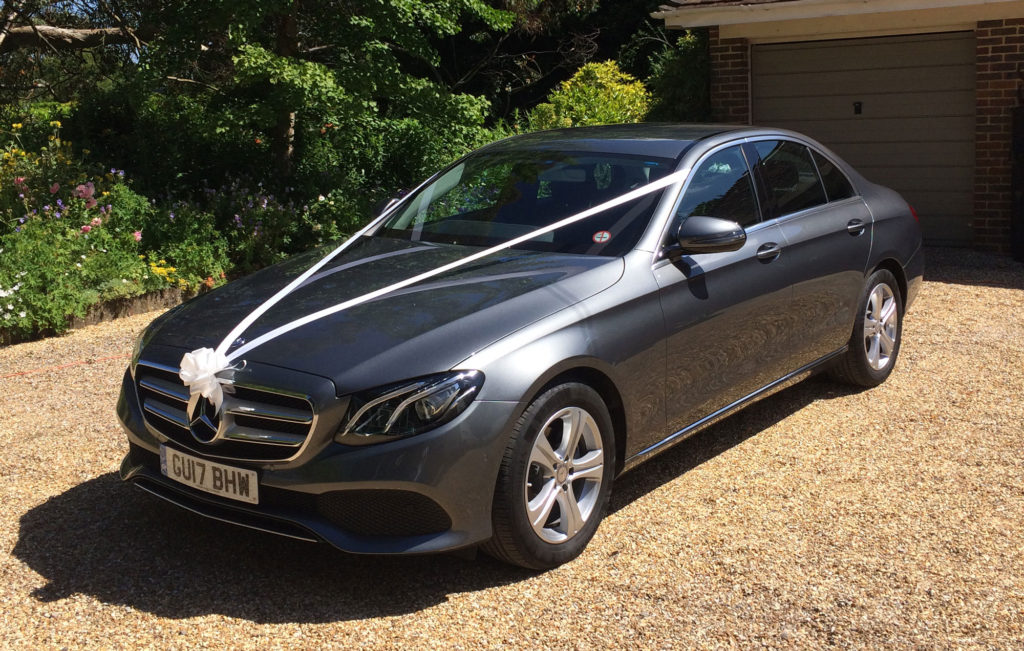 Are you after something completely luxurious for your wedding car hire? If you said yes, then Silver Swift are the wedding car hire company for you. This team are here to not only make your wedding day preparations so much easier, but they're also here to provide you with beautiful luxury car hire for your perfect wedding. This team offer the beautiful Mercedes E Class, which is a sleek yet comfortable saloon car that you'll be delighted with. Experience pure luxury on route to your wedding when you book with Silver Swift.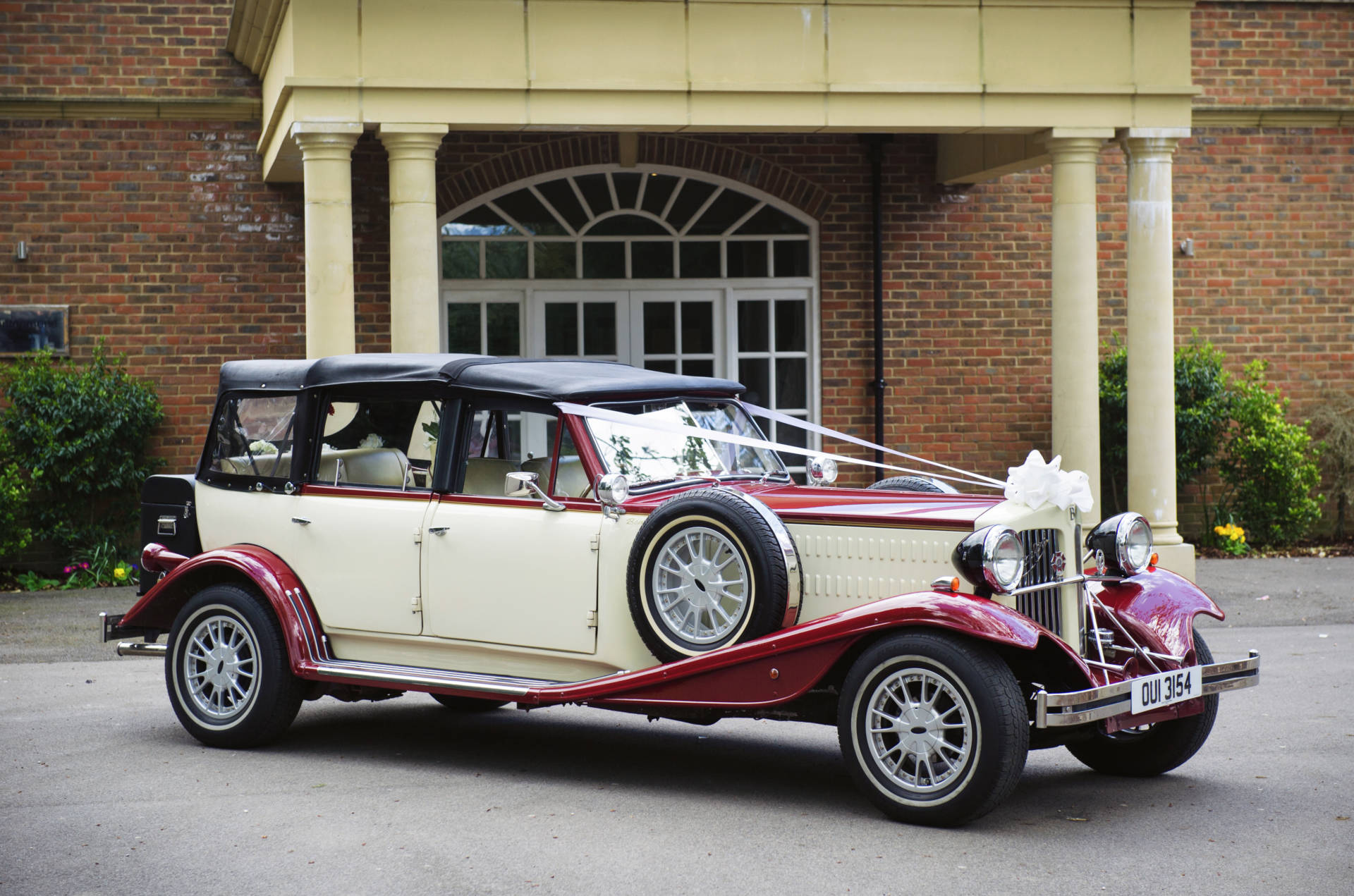 At Falcon Wedding Cars, you'll be delighted by the three vintage charmers in this collection. The first two are vintage style Beaufords. These are custom-made cars purposely built for the wedding industry. You can see why with their classic and elegant style. The first of these comes in all burgundy with a black hood and the second comes in white with burgundy trim and a black hood. The third car in this collection is a Falcon which is 24 years old, still running perfectly and comes in bright and fabulous red. All of these cars are immaculate and stunning. Book your car hire with Falcon Wedding Cars today.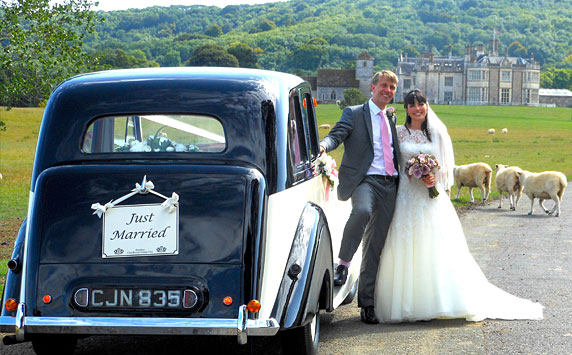 At Royalton, you'll find some seriously perfect wedding car and a group of individuals who only want to bring you the very best. In their fleet, this team offer a wedding classic, the Rolls Royce Silver Wraith. This vintage beauty is from 1948 and comes in old English white with black accents. This car is a popular wedding car due to its elegant style. If you're after something a little more stately, then the Daimler State Limousine is a regal and refined choice. For those who love vintage style but also modern mechanics, then choose the Beauford Tourer Convertible. These cars are all perfect for your upcoming wedding.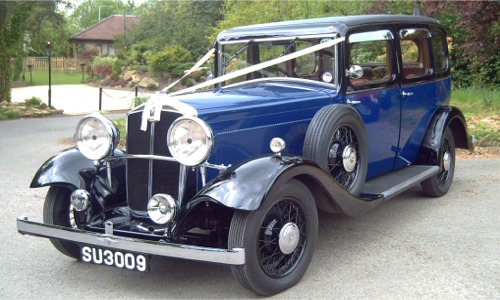 The team at Sovereign Chauffeur Services are here to provide you with their varied fleet of vintage, classic and modern wedding cars. This is the ideal fleet for those who want variety and a range to choose from. It's also perfect for those who have no idea where to start their search. Find makes including Austin, Cadillac, Jaguar, Mercedes, Beauford, Wolesley and Rolls Royce in this impressive fleet. Don't hesitate to book!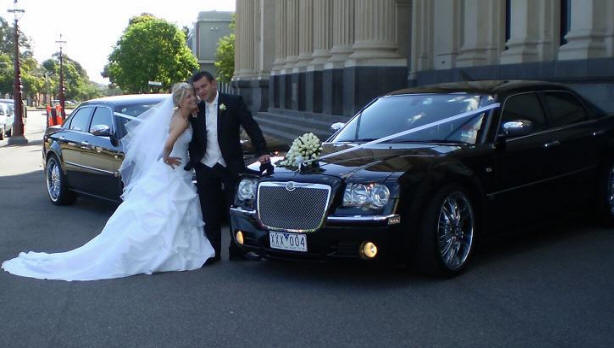 Sussex Chauffeurs have been in the wedding car hire business since 2004. Since then, this team have established themselves as one of the leading chauffeur-driven hire companies in the Lewes area. With a great reputation thanks to their fabulous service, this team are well worth considering if you're after customer-centric service. In their fleet, you'll find an impressive selection of modern cars to choose from. Find luxury models from makers such as Chrysler, Jaguar, Mercedes and Bentley. All of your modern favourites in one place!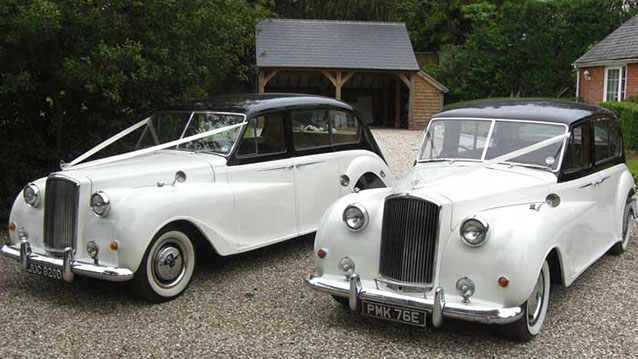 At Premier Carriage, you'll have access to one of the UK's biggest and most interesting collections of cars for wedding car hire. This is great if you're looking for lots of options to consider or you simply don't know where to begin your search. This team have successfully completely over 12,000 weddings, so you can rest assured knowing that you'll be going with a truly experienced and professional hire car company. If this is all sounding pretty idyllic to you, then make sure you give Premier Carriage a call so they can help you find your perfect wedding car.
For more information or for more car providers that service lovely Lewes, click here.