As your wedding in Kingston-upon-Hull approaches, you're going to need to start planning your wedding car hire. Here the best providers that service the area.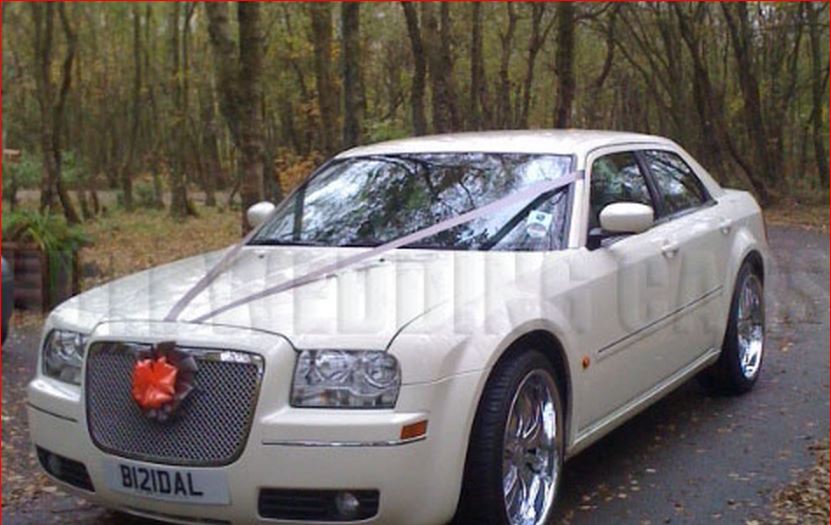 The friendly family-run team at Hull Wedding Cars are here to help you find the perfect car for your wedding. They endeavour to help couples find the right car for them that will truly look the part on their wedding day. This team offer efficient and professional service that you can count on. In terms of the cars, you can choose from modern luxuty or vintage style luxury. Their modern car is a Chrysler 300C. This cream coloured car is full of all the mod cons you could wish for. The Bramwith Barnsdale is their vintage style car. This car has all of the style and romance that a vintage car has but with all modern luxuries like the plush carpets and black leather seats. It is the only one in Hull so you're sure to make a unique entrance.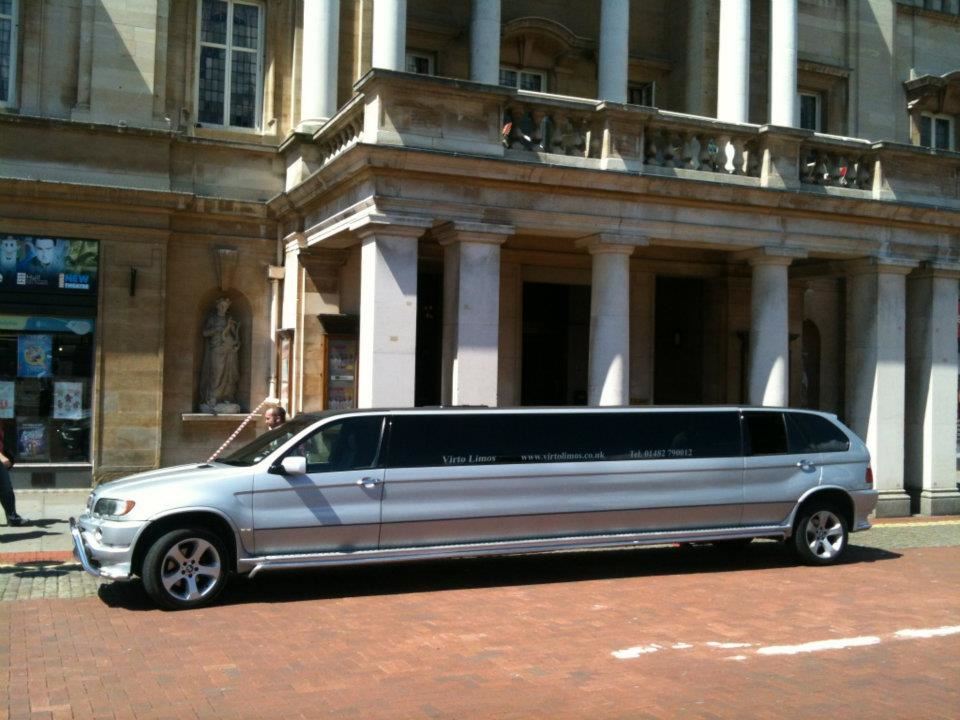 The team at Virto Limos Hull are here to provide limousine car hire for your wedding at affordable prices. The fleet from this team are well-maintained so that you're guaranteed a safe and reliable ride to your wedding. If you love the style of limousines, then the prompt and efficient service and a sleek collection of limos from this team would be perfect for your wedding.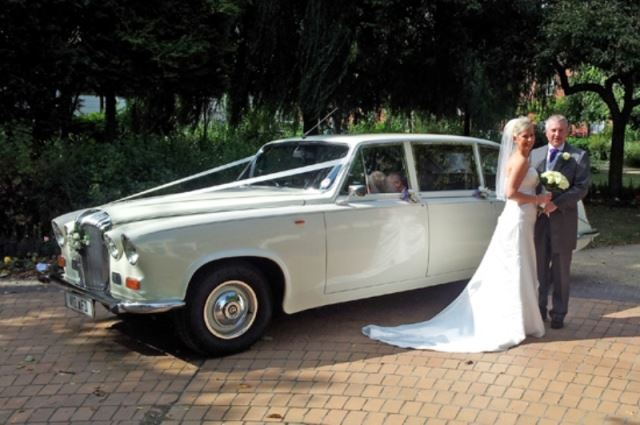 As the name suggests, the team at The Classic Way have a small fleet of beautiful classic wedding cars for you to consider for your wedding car hire. Every journey taken with one this team's cars will be luxurious and relaxing as you sit back and enjoy the ride. Hire this team who guarantees a reliable and hassle-free service.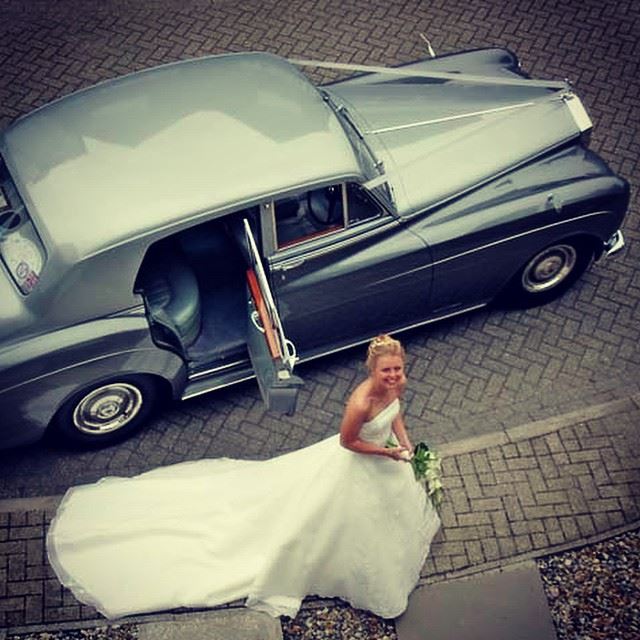 Even though Silver Lane Wedding Cars have only been in the wedding car hire business for just over six years, this team have managed to forge quality relationships with some of area's most prestigious wedding venues. Professionals only work with fellow professionals so these firm connections just go to show how great this team truly is. In the fleet from this successful team you'll find modern luxury cars and beautiful vintage gems. Their 1957 Rolls Royce Silver Cloud is a particular stand-out with its shapely lines and lustrous finish.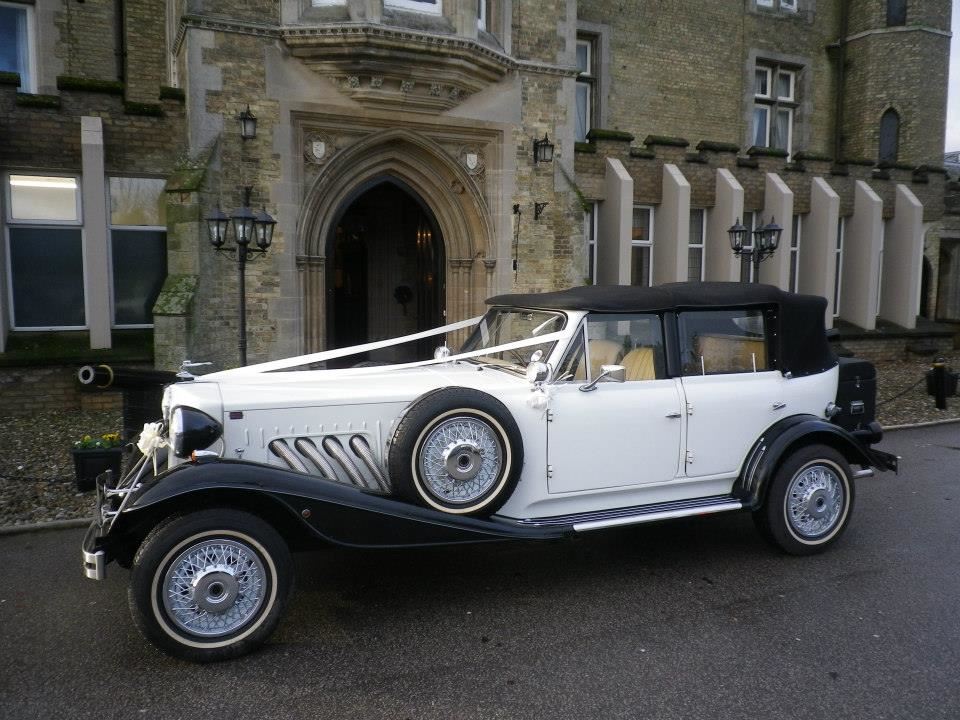 At the Alternative Wedding Car Company, you'll find two very important things. The first is high quality service with a dedication to satisfaction. And the second, is an exciting fleet full of unique and interesting cars that anyone would love to hire for their wedding day. In this fleet of fab cars find a sky blue Volkswagen split-screen camper which is so super cool and ridiculously adorable. Also in this fleet you'll find a luxurious Beauford wedding car and a delightful Austin York. There is everything to love at this quirky car hire company, especially if you're looking for an atypical ride to your unique wedding.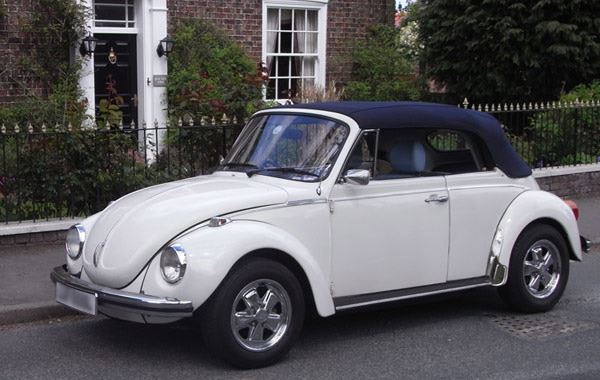 Cherry Classics are a family-run business who specialise in the car hire of delectable vintage cars for weddings. The star of this company is their Volkswagen Beetle Herbie, which you'll find hard to resist once you see it. This 1972 Beetle is a full convertible, which is idyllic for your spring or summer wedding. It is white in colour, with a black hood and fabulous powder blue interior. You can't get any more stylish that this!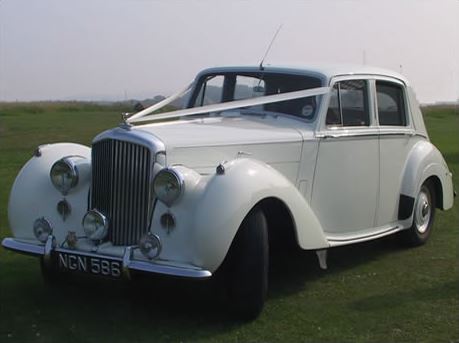 If you're after supremely beautiful wedding cars, then Stott Wedding Cars may be the provider for you. This team offer two glorious genuine 1950s Bentleys for you to consider for your wedding. This pair come in creamy white and have chrome accents in their standout radiators and big headlights. Inside you'll find comfortable leather seats and door panels as well as walnut accents throughout. These cars are the total luxury package. Don't miss your chance to arrive at your wedding in classic vintage style.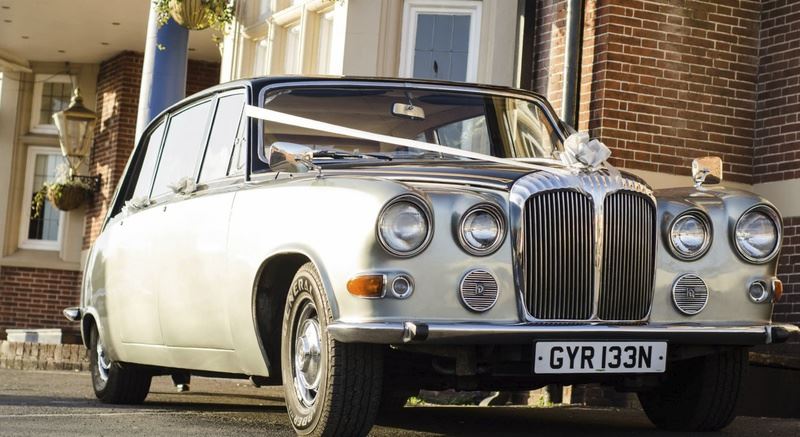 The team at All Occasion Cars pride themselves on their variety. Vintage, classic, retro and modern vehicles all feature in this varied collection so you'll be sure to find something you love in within this quirky bunch. See vintage gems like the 1929 Morris Oxford. This genuine vintage car is beautiful and so completely romantic. If you love history, then why not arrive at your wedding in a little piece of it? If you want something a little more on the cutesy side, check out this team's 1972 Volkswagen Beetle. This white little Beetle is so adorable you'll want to take her home with you.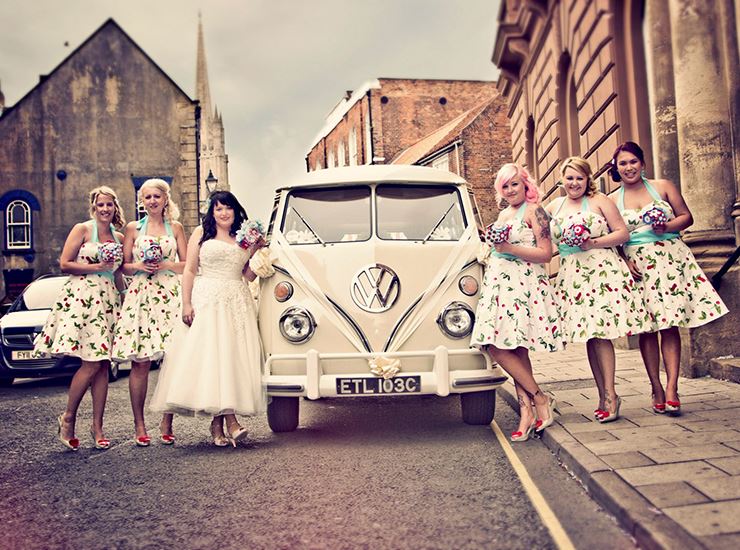 Big Day Buses are the family-run team who provide that personal service that you've surely been searching for. This team will offer a professional experience, without forgetting that personal touch so you don't feel like you're just another walking pay check to them. No, this team will treat to the highest standard. Actually, they treat their cars to the highest standard too. The fleet on offer here is a collection of three Volkswagen split screen campervans. All three are unique and all three are glorious. Check them out today.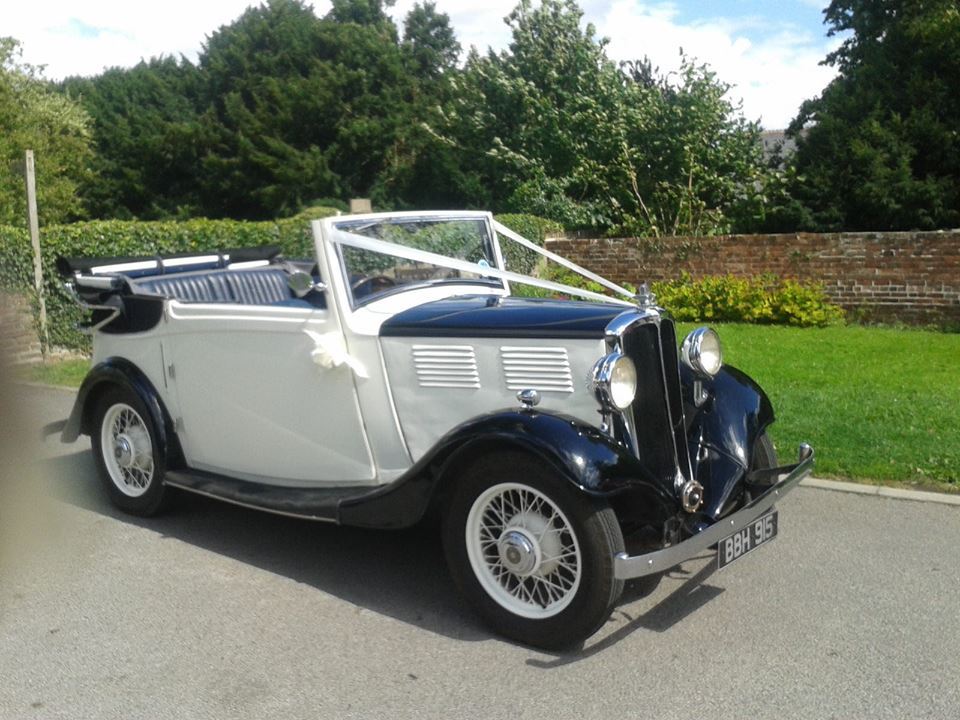 The owner of East Riding Vintage is Tim. He's a qualified mechanic who has had a lifelong passion for classic cars. It's beautiful to think that Tim's hobby has grown into a business where he can share his passion for cars with you. And boy, is this collection amazing. Find not one but two 1935 Standard cars as well as a 1936 Armstrong Siddeley. Choose to ride in a 1951 Austin Sheerline Limousine or for something extremely unique, a quirky Indonesian Rickshaw. Check out Tim's wonderful collection. You'll love what you see.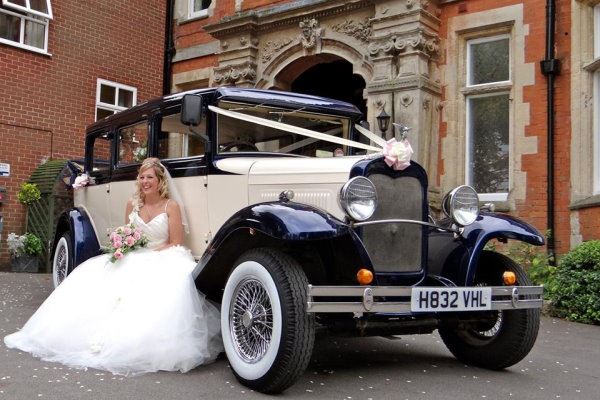 A charming service with all-rounder options for any type of wedding occasion. Grimsby Weddings offer limousines – of the modern stretch variety and more classic, traditional variant – vintage style cabs and coaches, all the way to sleek, modern varieties, such as Mercedes sedans, and a versatile and lively 16 passenger Party Bus. All of these with friendly professional chauffeurs on hand to make sure your special day goes off without a hitch.

A family run business with a classic and elegant edge, Silver Star Wedding Cars provide a plethora of stunning, vintage-style wedding cars, all immaculately maintained in understated silver and grey-white colour variants. You'll feel like you've been sent back in time just for your special day in these authentic and charming cars, some with open-top convertible options. Perfect for turning the wedding photos from memorable to breath-taking.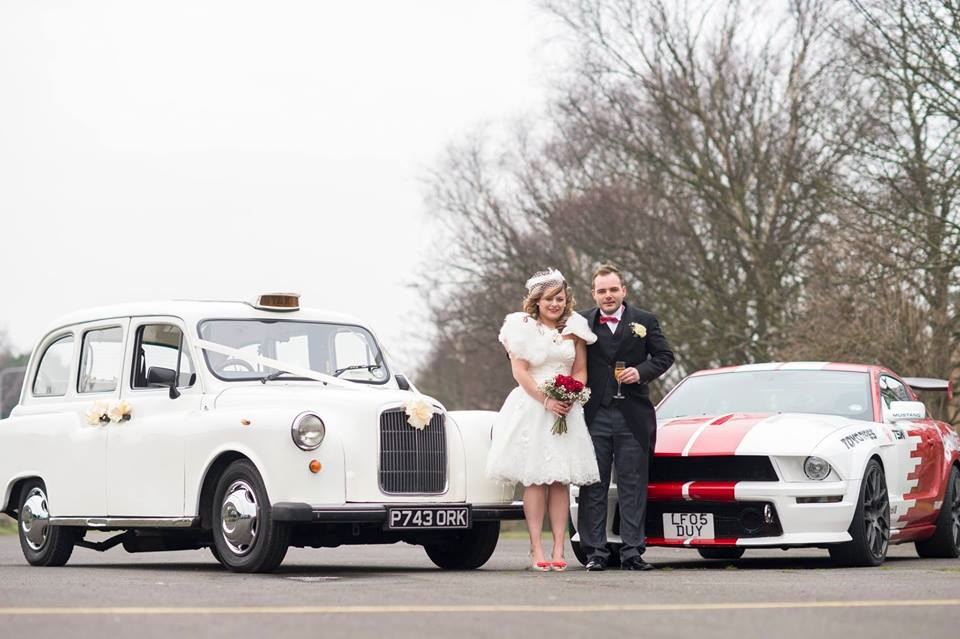 What began as a personal dream for co-founder Graham to own his own Rolls Royce Silver Spirit, blossomed and flourished into a fully-fledged family owned and run wedding car business. What makes family run businesses such as these so endearing and charming are the little personal touches, and they're here. With Graham himself behind the wheel with London-made chauffeur's uniform complete with hat and gloves, you'll know you're in good hands. As well as their original Rolls Royce Silver Spirit, they offer a rare and beautiful vintage option – a 1929 Morris Oxford, aptly named 'Boris', complete with voile curtains from the period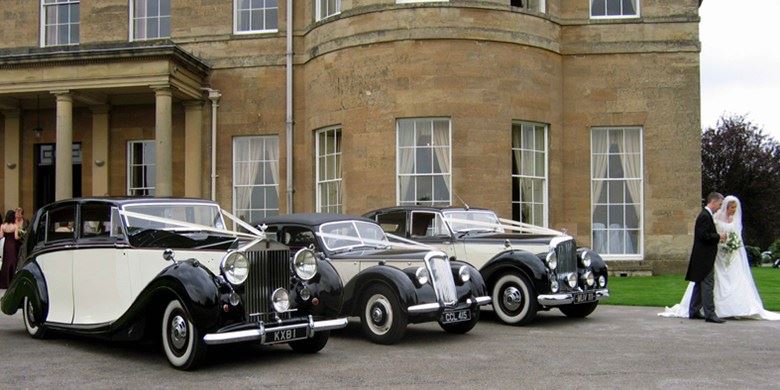 It's hard to argue with Superior Motor Cars impressive collection of wedding cars. They're luxurious, authentic, and simply superb. What's more, they offer quite a variety. Each one of these cars has its own unique history. Take the 1950 Rolls Royce Silver Wraith, with a classic black and white two tone finish. This car isn't simply a genuine 50's era Silver Wraith – its a Silver Wraith that's had its coachwork done by esteemed coachwork artisans Freestone & Webb, a rare treat in the vintage world. This car is simply the tip of what Superior Motor Cars has to offer. Why not try the 1968 Jaguar Mk2 in Old English White? Or the 1960 Blue Morris Minor Convertible? This collection goes beyond the traditional as well, while still maintaining that classic streak, with an impressive array of muscle cars, such as a 1965 Blue Ford Mustang with racing stripes, or the impossibly cool 1970 Buick Skylark.

Marshall's Wedding Cars are a truly unique collection of cars, as they're probably the biggest single collection of Humber made vehicles in existence, a little known economy alternative to the original Rolls Royces of the period. Marshall's Wedding Cars were founded in the 1970s in the most charming and appropriate way a wedding car company could be founded – by the Marshall's own wedding themselves. Since then the collection has grown steadily, and so has the demand. One of the great personal touches of Marshall's Wedding Cars is that they seldom advertise. They're a word of mouth company, built on the back of a stunning and rare collection, and friendly, reliable service.

Bentlings of Hull is another solid choice for any wedding in Hull based around one iconic vehicle – the 'Baby Bentley' 300C – and a personalised touch. Everything is handled personally by the founder and business runner Allan, and you'll be dealing with him personally the whole way through the process, from the first contact right down to the tailoring of your interior and exterior decorations. Chauffeur driven, personalised packages, and a stunning silver Bentley with quirky little touches like it's custom 'Hull' number plate, this is a great package for people that crave the elegance of simplicity.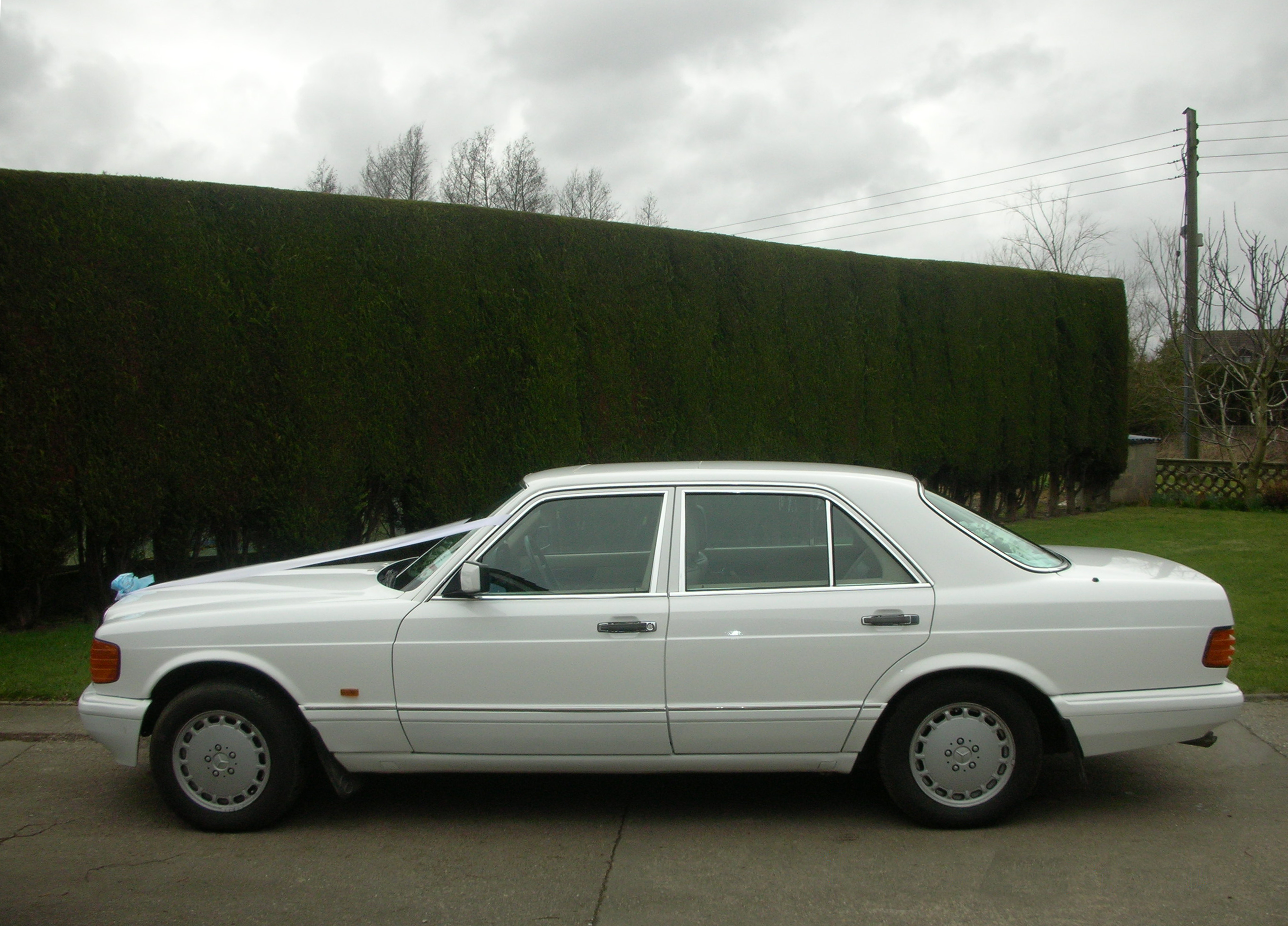 Astral Wedding Services are a long running staple of the area, originally founded in 1949. They offer a lovely twist on the classic Wedding Car service, with personalised packages unique to their business. Sure they have the classic cars on offer, a wide variety of Mercedes Benz and Rolls Royce models, but what about those little details, such as the ribbons and floral arrangements to match your colour scheme, or even a personalised number plate with your name on it for photographs, that you can keep forever? It's the little touches that make dealing with Astral Wedding Services such a treat.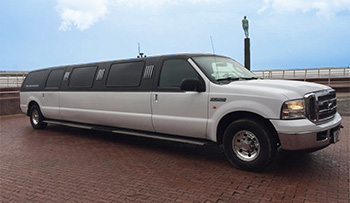 Upon first visit to Abbie Limo Hire Hull's website you'll immediately see that they offer something special. Their signature and flagship vehicle is the Ford Excursion Limousine, and robust and classy limousine with a snow white exterior, but it's the interiors where Abbie Limos Hire really shine. Black & silver leather interior, with 600 Watt DVD and CD systems, as well as Flat Screen TV's and Surround Sound system, just to start. The whole interior is fitting with a custom LED light show, floor lighting, chrome ceiling and colour changing neons, the overall effect has to be seen to be believed. A classy and impressive display on the outside, an unforgettable party on the inside.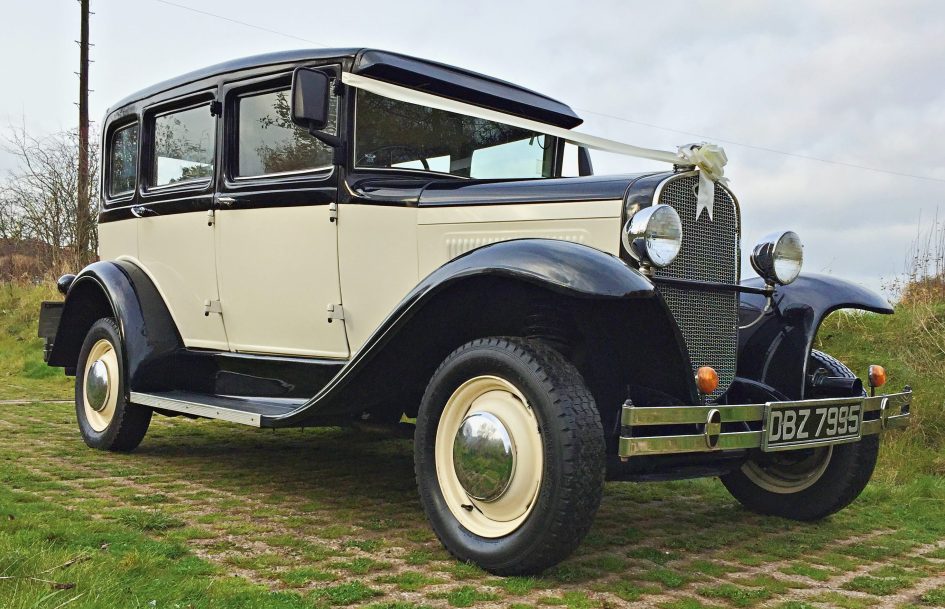 The Yorkshire Wedding Car Company offer a collection so comprehensive there's no way you won't find something you love. What's even more impressive is their competitive rates. They offer a huge fleet of car options, organised into classic, vintage, retro Volkswagen cars and vans, and modern luxury options. The VW section largely speaks for itself, with its charming Campervans and Beetles, but in the luxury option they have Rolls Royce, Land Rovers, Aston Martins and various other staples of the class. In the vintage section they offer a wide range of Beauford coaches and lovingly restored Bentleys.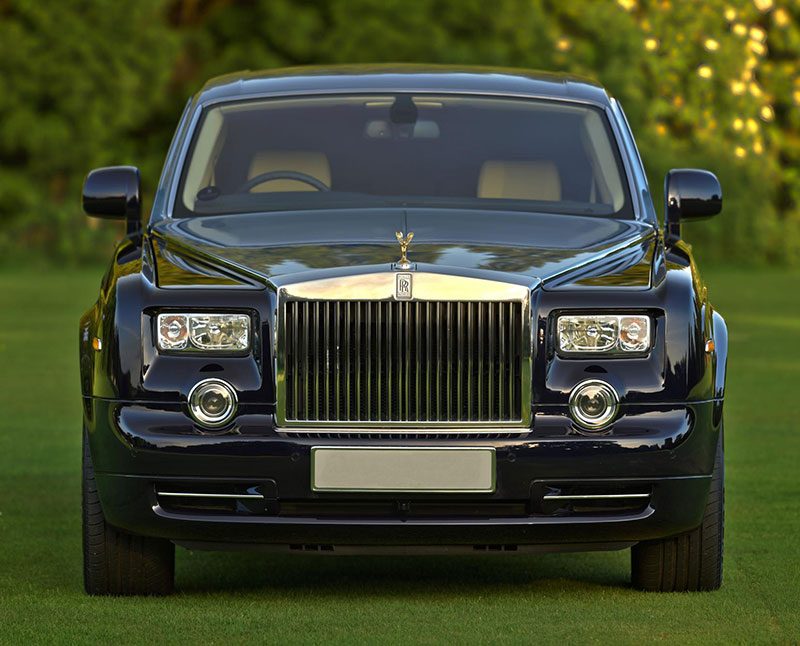 Yorkshire Wedding Cars offer a comparatively small range of vehicles than most, but they make up for it by fitting a fantastic range of the classic and the less common into an impressive and versatile collection. The ever popular Rolls Royce Phantom and Silver Cloud models are here, as well as the modern popular classic Mercedes Benz CLK 320 Convertible, a very sporty and sleek option. Less common in the wedding car industry, but just as striking and appealing as any of the above models, they have a stunning Porsche Boxter S, in a deep blue metallic finish.
For more providers in Kingston-upon-Hull, click here.