For your Essex wedding, you're going to need a fabulous way to get you there. Here are the top 20 wedding car providers in Essex for you to choose from.
If you're keen on having the UK's most popular wedding transport website to help you find the right car for your upcoming wedding, then you've definitely come to the right place. The team at WeddingCarHIre.co.uk are a great choice for your wedding day transport due to their extensive experience and their varied and exciting fleet. If you love a vintage car, then you'll fall in love with what they have on offer including a 1931 Plymouth and Ruby Baroness Daimler. For modern car lovers, you'll be in awe of the Maserati Quattroporte and their Rolls Royce Phantom in royal burgundy.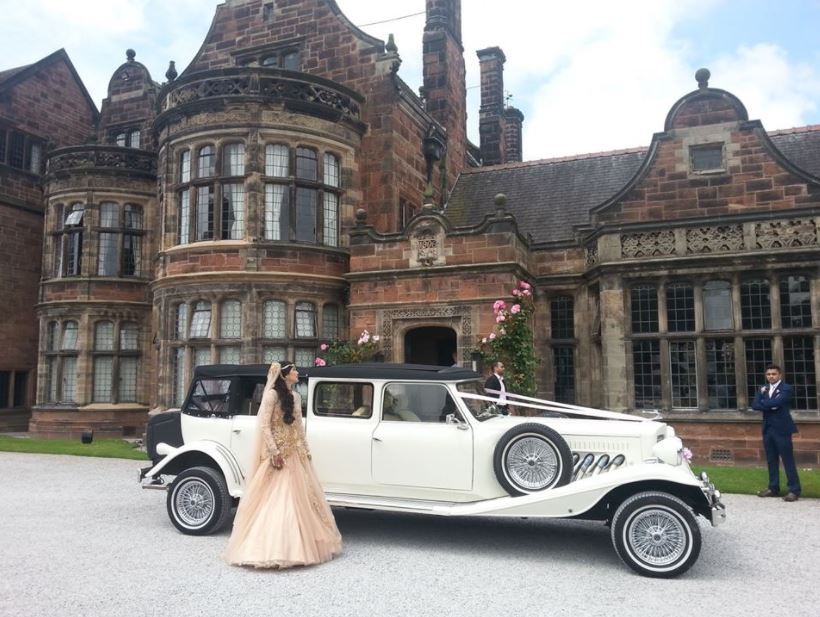 Charlesworth Classic is a family run business who are here to provide you with chauffeur-driven wedding car hire for your upcoming wedding. This team understand how important getting every element of a couple's big day completely right is. This is why they are so dedicated to providing excellent service, throughout the booking process and on your big day too. In their amazing vintage fleet, you'll find a classic Rolls Royce Silver Shadow in perfect white. This is a great car for weddings, as is their collection of vintage taxis which come in white, black or red. Come take your pick!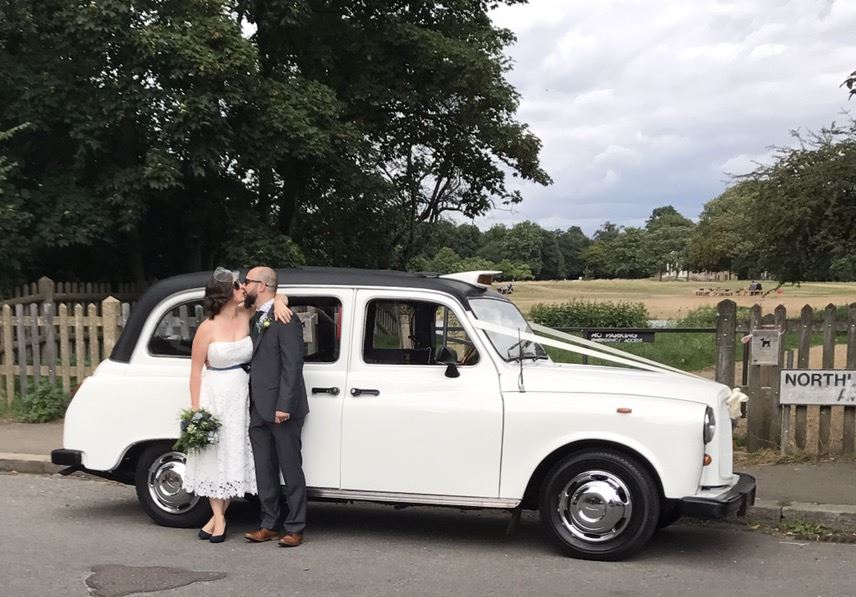 The team at Lady R Wedding and Chauffeur Hire are here to make you feel as special as can be on your wedding day. This team offer two pristine chauffeur-driven cars which you'll be sure to fall for. Their Bentley Turbo R is bright red and has that fabulous wow factor that you've been searching for. If you like a more understated look, then the Rolls Royce Silver Spirit II is the car for you. This crisp white wedding car will go perfectly with whatever theme and colour scheme you have. This car even has its own personalised number plate that says 'Oui', which means 'yes' in French. You can't get any more romantic than that.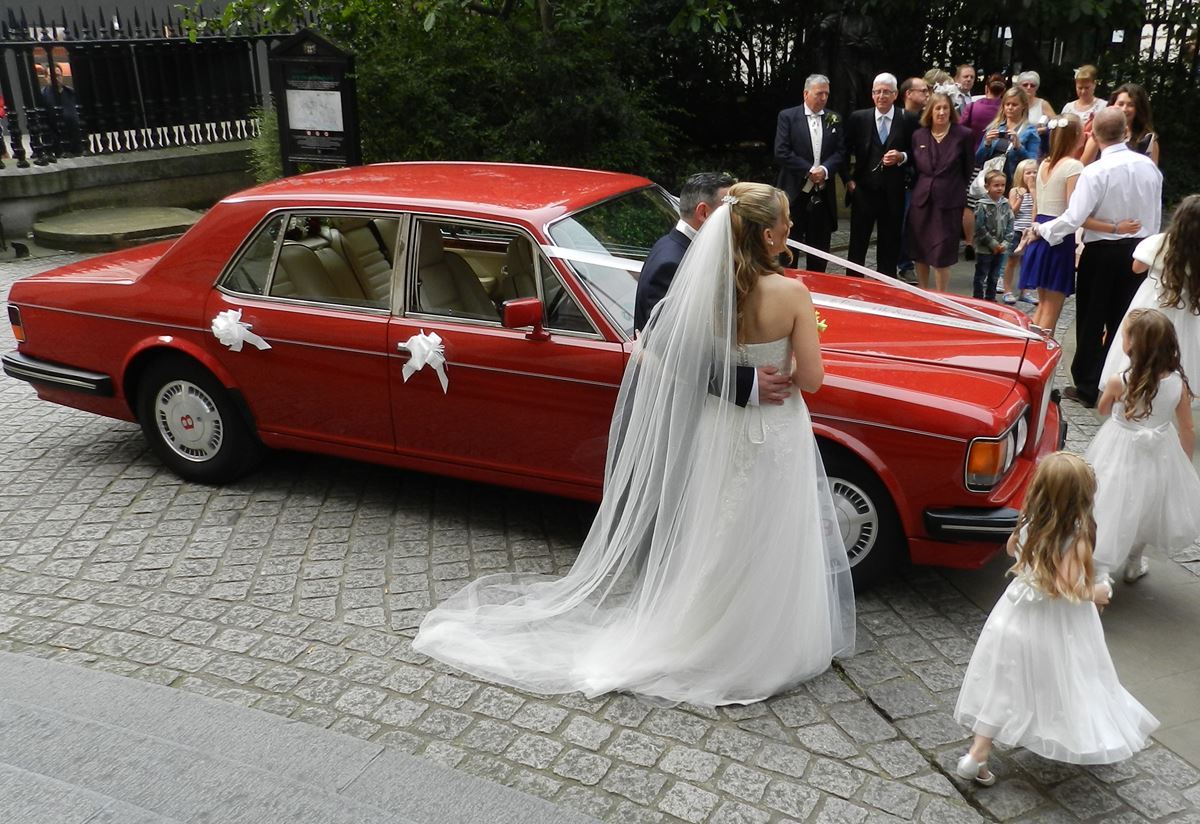 For some truly classic wedding cars, Classic Limousine is a perfect choice. Their 1937 Austin Cambridge is a show-stopper with its vintage charm and history. Alongside this beauty, is their 1930s Model A Ford, which is another vintage charmer. These vehicles evoke romance with their timeless style and so make the perfect ride for your wedding. This team provide decorative ivory satin ribbons for all of their wedding car hires, so your chosen car will definitely look the part.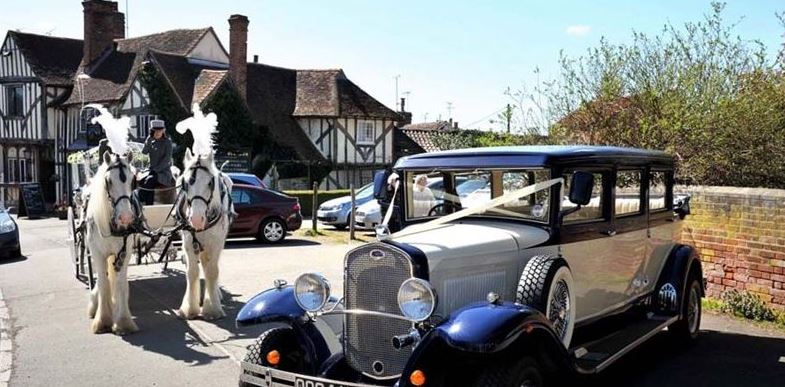 If you're after a choice of modern and vintage cars, then this team at EWC Wedding Cars have a great selection for you. Fancy arriving to your wedding in an iconic Rolls Royce Silver Cloud or a classic vintage style Bramwith? If you want something roomier to accommodate your parents or bridal party, then this team offer Mercedes and Daimler Limousines, which are the ideal people movers. All cars are hired out with a trained chauffeur, decorative ribbons and a rear window flower arrangement, which is the perfect full package.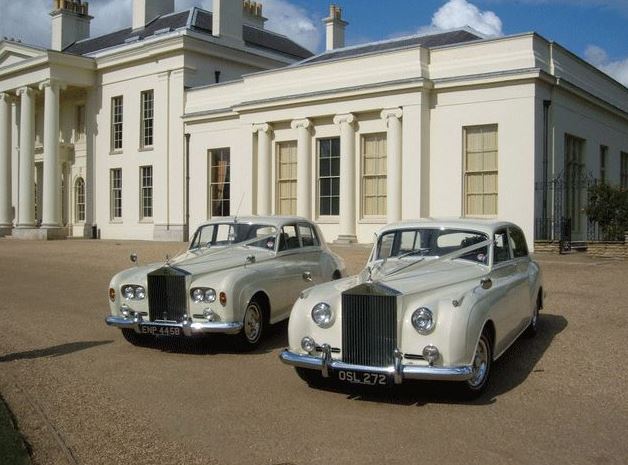 Ian Nixon's Wedding Car hire pride themselves on their flexibility in chauffeuring couples from all faiths, and those getting married in civil ceremonies as well. This team don't discriminate so you can feel comfortable booking your wedding transport with them. Along with this, you can rest assured knowing that a beautiful fleet awaits you with this team. A perfect Armstrong Siddeley Tourer and a regal Bentley HJ Mulliner are both show-stoppers in this fleet. Make sure to check them out to see their full range of beautiful cars.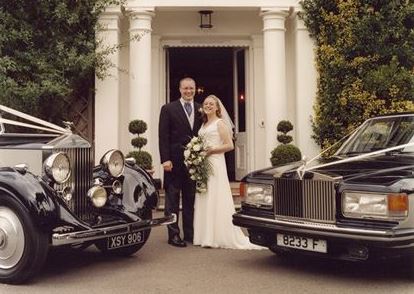 If you're after a selection of wedding car classics, then the team at Le Baron have got everything you're after. They have a delightful selection of Rolls Royce models, all in varying colours. A Rolls Royce is a delightful car to get you to your wedding. Not only do these vintage beauties ooze elegance and timelessness, they will also make you feel like the fancy pair you are. For another classic wedding look, try this team's Daimler models for a sleek and sophisticated class without losing that vintage charm. Everything you could want for your classic wedding transport is right here.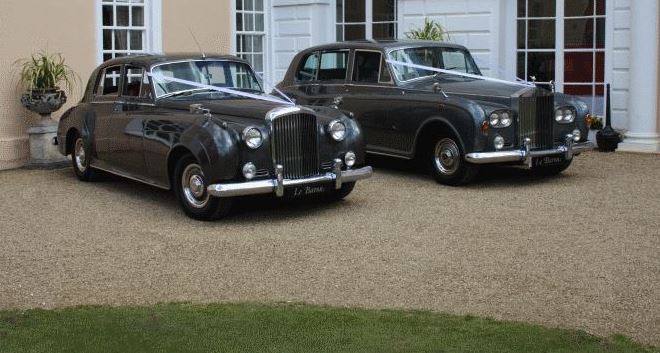 For couples who are after a beautiful and charming ride for their wedding transport, Beauford Brides Wedding Cars have got the cars for you. Their 1930s style Beauford open top tourer is the most elegant choice for your wedding transport. If you're looking for a second car to accompany this vintage style number, then their S Class Mercedes Benz Saloon car is surprisingly complementary. These two look great together and getting both means you'll be able to give the bridal party or your parents a fabulous ride as well as yourselves.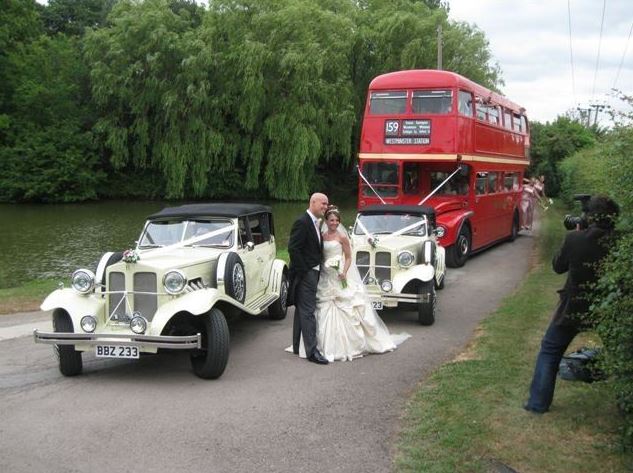 For that truly unique wedding transport, The Ostler have got just the thing. If you've always longed for a grand entrance and a car just won't do, then you might want to consider a horse-drawn carriage. The Ostler have a huge range of classic carriages for you to choose from. No matter what style you like, this team have got it. They have a lattice-top coach, a royal blue coach, even a Victorian 8-seater omnibus! If you love horses and the romance of a horse-drawn carriage resonates with you, then make sure to give this team a call. You'll love what they have to offer.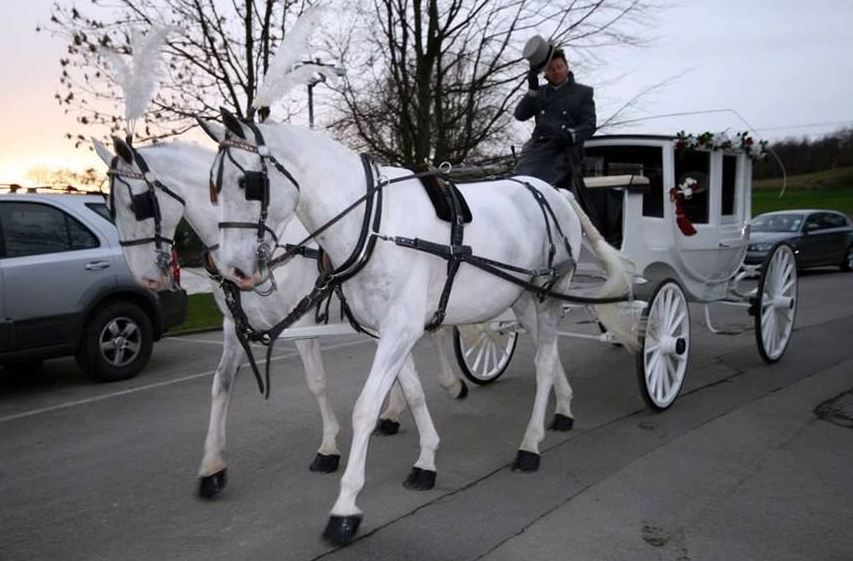 As their name suggests, Grooms Cars specialise in the hiring of snazzy cars that every groom will want to be transported in. Of course, they transport brides too, but when you see their fleet, you'll understand. This team offer high-class sports cars that every guy would love. They offer an Aston Martin V8 Vantage, a Lamborghini Gallardo and even a Jaguar E Type. If you love snazzy, sleek cars then you'll love this drool-worthy collection. To be transported to your wedding in something that is the height of luxury, choose Grooms Cars.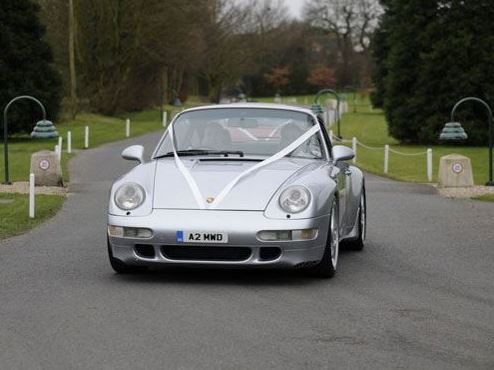 For a team with a great reputation, Aristocars in Essex is a great choice. This team have spent years building up their client base and gaining excellent recommendations along the way. This team are often recommended by more leading wedding venues than any other local Essex car company, which is pretty darn impressive. As for their fleet, well they've got a whole gang of vintage Rolls Royce models, some lovely Daimlers and some 6 seater Landaulettes. This team have a great collection of classic cars and you know that their service will be top-notch. This team are not to be missed.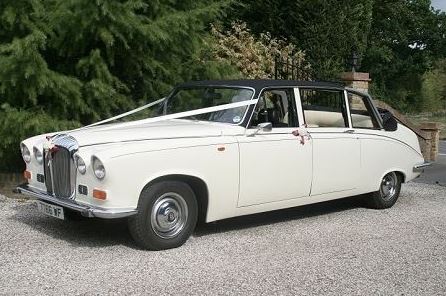 The team at SL Wedding are passionate about providing high quality and reliable service, every time. Their chauffeurs are all highly-trained professionals with many years of experience, so you can relax knowing that you'll be in safe hands. This team offer a range of car styles for you to choose from. There are modern beauties like the Mercedes E Class and the Bentley Flying Spur, alongside a glorious vintage Austin limousine which could charm anyone. If you appreciate great service and well cared for cars, then look no further.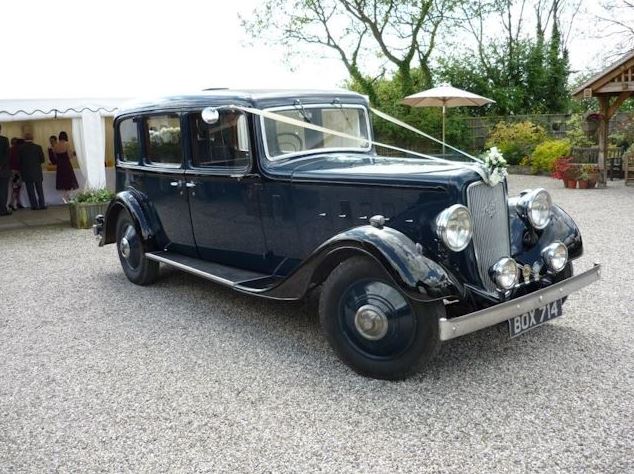 For couples looking for the ultimate people mover, the team at 1st Event Limousines have got what you want. This team offer a great selection of limos which are ideal for weddings. Say your parents want to come along in your car with you as your drive to the ceremony or your bridesmaids need a ride, a limo would be the perfect option. For immaculate limos and excellent and friendly service, 1st Event Limousines are the right choice for you.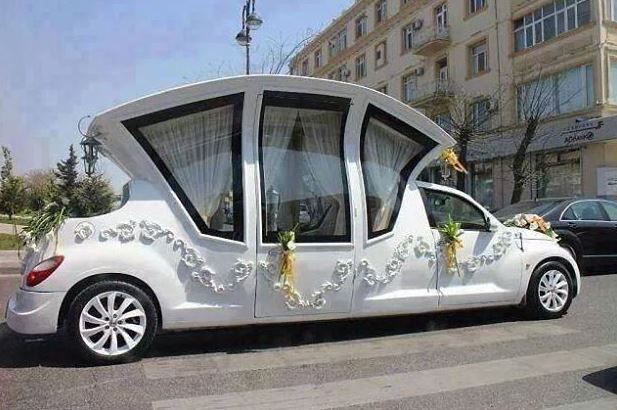 The team at Wedding Cars of Colchester are here to bring you the best possible start to your wedding day. This team offer chauffeur-driven wedding car hire that is individually tailored to suit your exact needs and budget as well. There aren't that many companies that would do this for their clients, which is why this team are such a good choice for your wedding day transport. In their fleet, you'll find only the best modern Mercedes models including the E Class and the S Class. With prices starting at only £100, it's easy to see why this business are so popular. Book them today.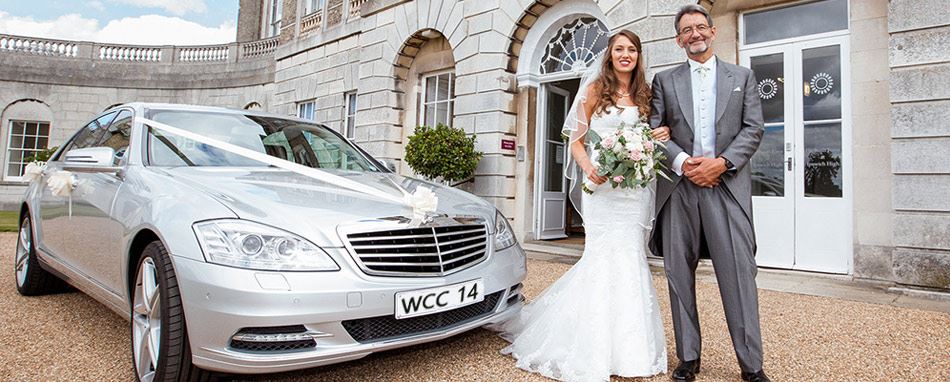 For many couples, lots of variety and choice needs to be seen in a wedding car fleet. This is because many couples like to be able to choose from an extensive fleet. If this sounds like you, then you've definitely found the right place to hire your wedding day transport from. Here in this fleet you'll find amazing vintage and modern vehicles. Enjoy vintage Austins, 1950s limousines and modern luxury makes. You'll love the choice.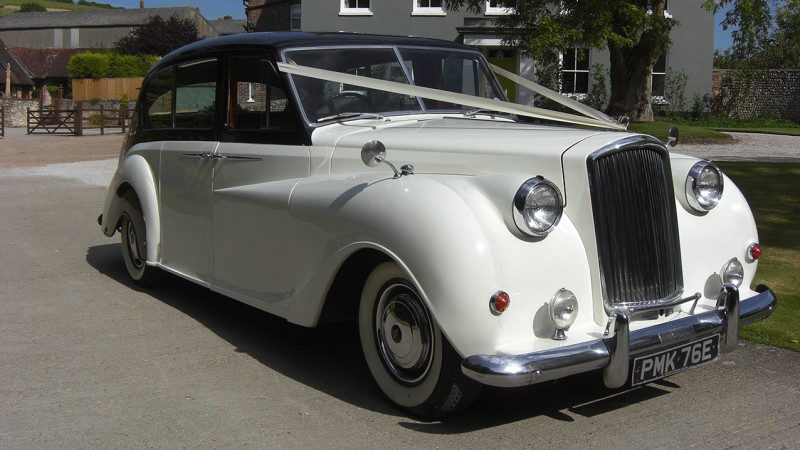 At Abbey Weddings, you'll find a great collection of modern, vintage and vintage style vehicles for you to consider for your wedding day. See their range of Rolls Royce models, their vintage style Regent and Beauford, their modern Jaguar S Type and their adorable white London taxis. A great range of vehicles to be seen in this classic collection.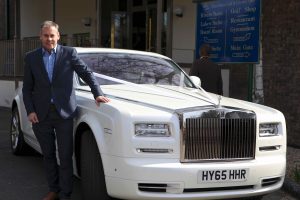 The professional wedding car company of Arrow Vintage Cars are here to offer their unique collection of wedding cars. This team are all about providing cars that are atypical and interesting, rather than those that are run-of-the-mill. This team privately own their cars and have spent many years building up their rare collection. Amazingly, you'll find many of the cars in this team's fleet are from the 1920s, the 1930s, the 1940s and the 1950s. This team even offer a few makes that are slightly newer with models from the 1960s, 1970s and 1980s. If you love vintage, then you have to check out this impressive fleet.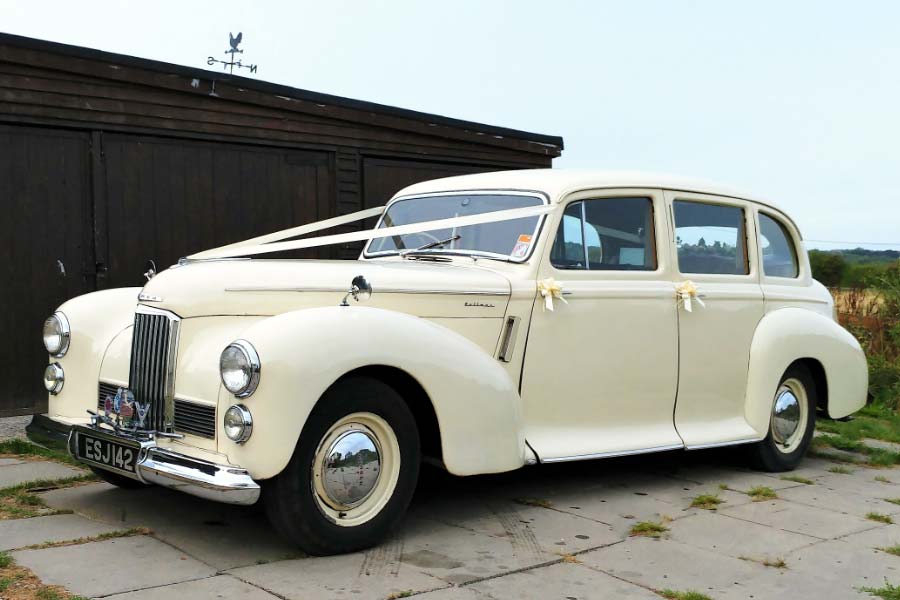 The team at Essex Wedding Cars are here to help you find the perfect car for your special day This team are happy to provide wedding cars for the bride, groom, bridesmaids, groomsmen or parents. Their main goal though is to make you happy because everyone deserves to feel happy on their wedding day. Check out their awesome vintage, vintage style and modern fleet today. You'll find wedding classics like the Badsworth Landaulette Saloon and the Rolls Royce Silver Cloud I. Your perfect match awaits.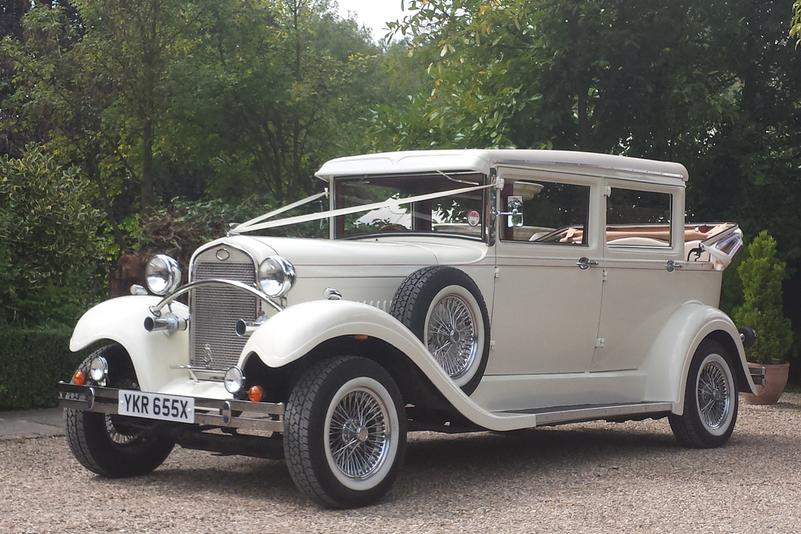 If you've always dreamt of arriving at your wedding in a fancy and chic limousine, then Essex limos are the right wedding car provider for you. This team have the best wedding limousines that Essex has to offer and all they want to do is share them with you. Their American-style stretched limos hold up to 8 passengers and are perfect for a wow factor entrance that is also practical. With friendly, professional and always courteous chauffeurs, this team are definitely worth considering if you're a big limousine fan.

The team at Vintage Dreams Wedding Cars focus on making your wedding day extra special. This team are the reliable and punctual team that you've been searching for. On offer in their fleet are an adorable team of two. These two are Milly and Lilly and they're a pair of vintage style Imperial Landaulet cars. These purpose-built wedding cars have all the charm and class of a true vintage car without any of the unreliability that vintage cars are famous for. Let this team get you to your wedding on time and in perfect style and comfort.