For your idyllic Cambridgeshire wedding, you'll need that perfect car to take you there. Here are the top 10 wedding car providers in picturesque Cambridgeshire.
If you're looking for a popular wedding car provider with an extensive range, then this team are a great choice. Affordability and professionalism are the two pillars that this business stands on. They've got cars ranging from modern to vintage and everything in between. Find a horse and carriage, a 1920s Chevrolet and an Aston Martin Rapide in this fleet, along with limos, self-drive cars and party buses. Nothing is left out of this collection.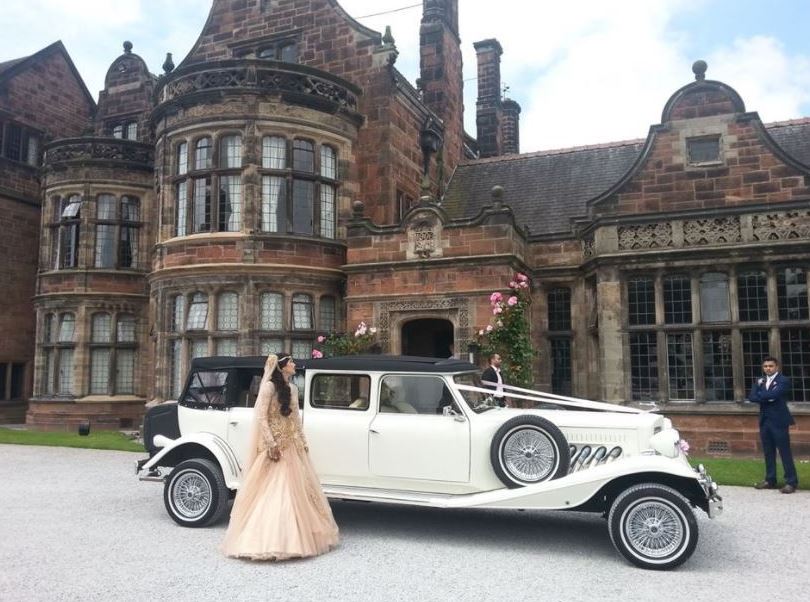 The team at Cloud Nine Wedding Cars are all about providing personalised service. They recognise that each client is an individual and so should be treated that way. All of your individual needs and request will be listened to by this team. In their fleet, you'll find vintage and vintage style wedding cars that you'll fall in love with. Their Rolls Royce is always the perfect choice for a wedding with its elegant, old-world charm. Whatever car you choose, it'll come decorated with ribbons and flowers in your chosen colour and you'll receive great service.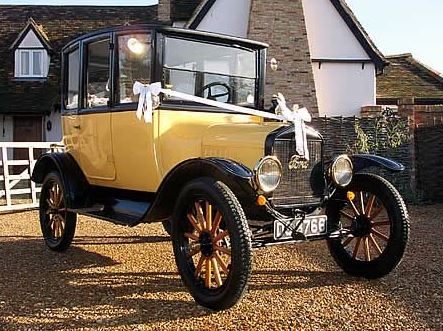 How does a royal blue Rolls Royce Silver Spirit II sound to you? What about a blue Mercedes Benz limousine? Can't decide? You don't have to! The team at Bride's Cars offer these two blue beauties as singles or as a pair, meaning you can arrive in a classic car and so can your bridal party. If you're after personal service from a family run business, then this team is perfect for you. They are dedicated to making wedding days amazing and it all starts with their immaculate cars that you should consider for your wedding.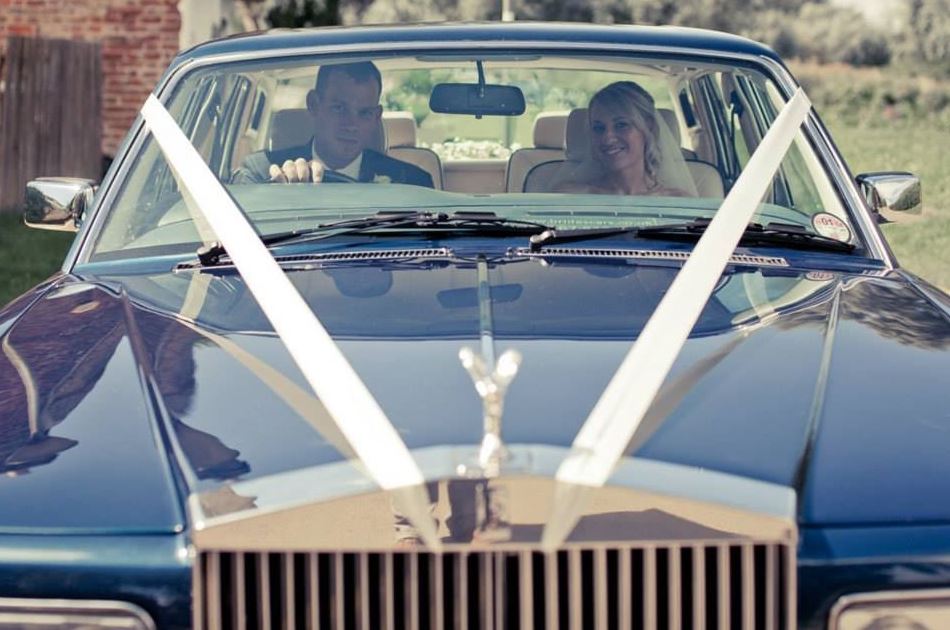 The White Wedding Car Company love their Jaguar wedding cars. You can choose between the XF, X-Type and XJ6 for your wedding day transport. Don't fret though, none of these cars would be the wrong choice. This team have a range of different packages to suit your budget. They offer both a gold and diamond service, with various inclusions. All of their packages include ribbons and bows to decorate your chosen car in a colour to match your wedding colour scheme. Find your chauffeur dressed professionally to match their professional demeanour with this team.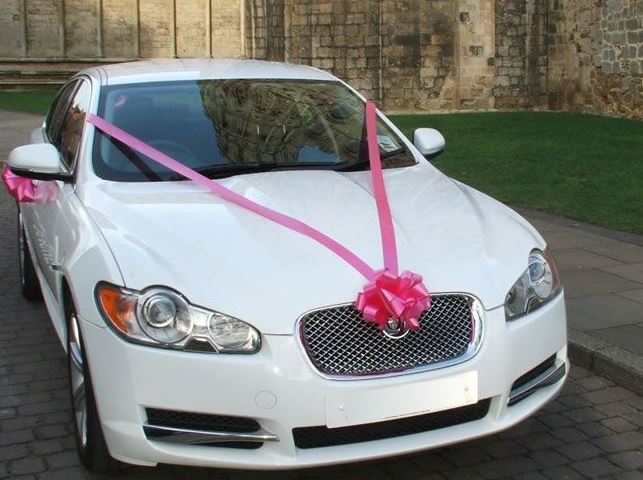 The team at Lady B Wedding Car Hire specialise in the hire of white Rolls Royce and Bentley wedding cars, which are the quintessential wedding cars for your Cambridgeshire wedding. This team are a family run business who offer the best in reliable and friendly service. With this team, you'll find professional chauffeurs and perfectly maintained vehicles so you can be transported to your wedding in total luxury. This team are easy to book with by providing quotes that are simple to understand and don't have any hidden charges. If you like to know you're getting a top quality product up-front, without anything nasty waiting for you down the track, then this team is the one for you.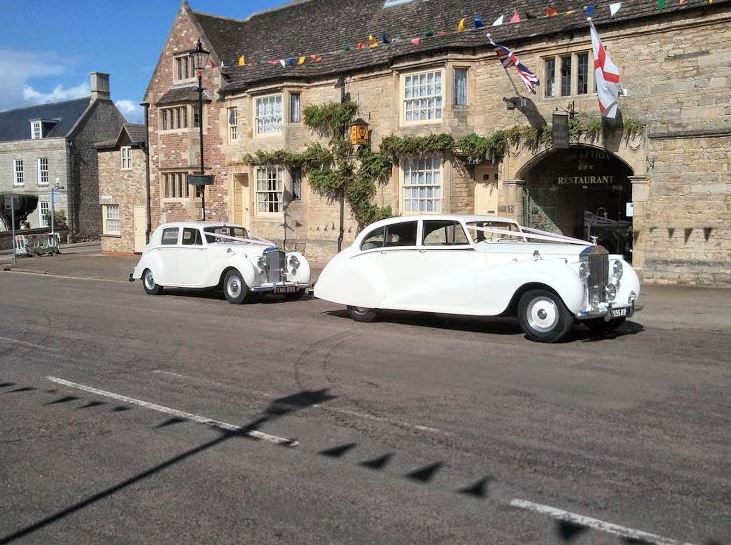 As the name suggests, Vintage Vdub Weddings specialise in the hiring of their vintage Volkswagen campervans for your wedding. Their camper, dubbed 'Hilda' is a 1962 babe from California. Her colouring is totally fab in seagull grey and mango green. If you're looking for something that has a real wow factor, then Hilda is the car for you. The opportunity to ride in one of these campers won't come around every day, so snap up the chance and have Hilda take you to your wedding.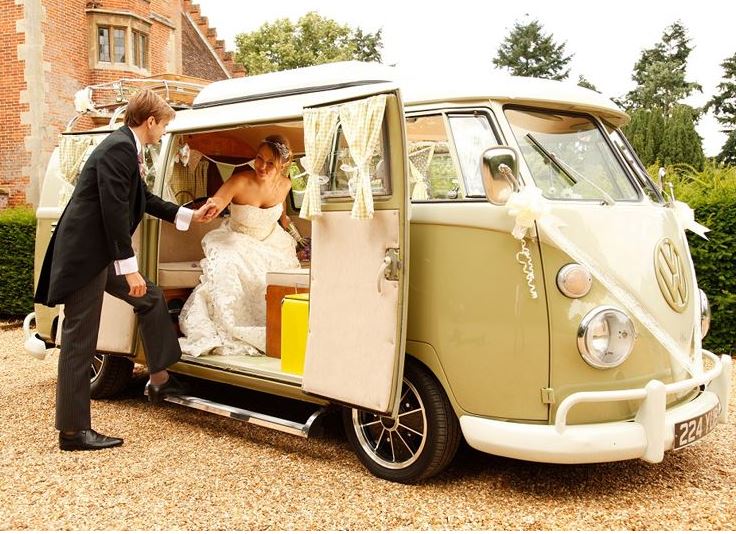 For the best in vintage wedding cars, Vintage Wedding Cars Cambridge have got everything you could possibly want. This team's delightful and elegant fleet is only enhanced by their fair and affordable price that are individually priced to suit your every need. Prices for their car hire start at just £180, which seems too good to be true. Your chosen car will be decorated with silk ribbons and flowers, making them look the part perfectly. Any of these lovingly care for vehicles would be perfect for your wedding transport and for your photos too!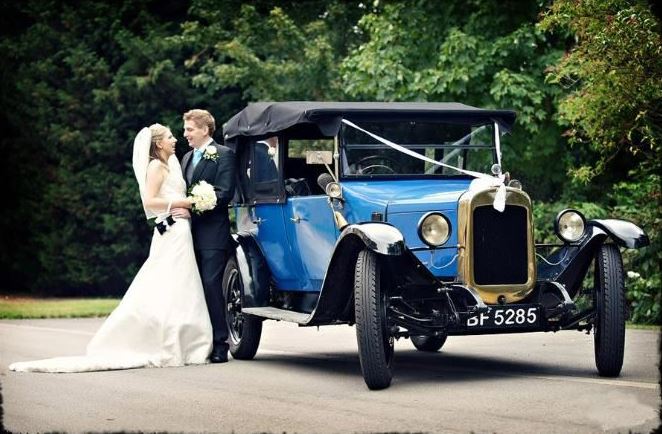 If you're looking to show up to your wedding in a car that screams style and elegance, then Prestige and Classic Wedding Cars are ideal for you. Fancy a fleet of immaculately maintained Rolls Royce, Jaguar and Daimler makes? Well, look no further. You've found your perfect wedding transport provider. This team work hard to make sure that your ride to and from your wedding is something you'll always cherish. They love to provide their couples with wonderful experiences that they'll remember forever. This team put in the hard yards to make your day as perfect as possible.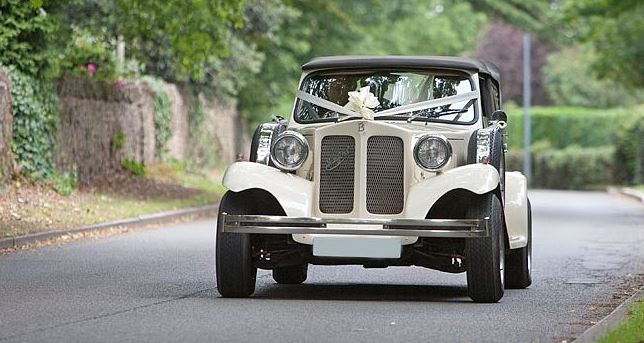 Even though the name suggests only one type of car, Las Vegas Limos actually stock a big range of wedding Cars for you to choose from. They offer limousines, classic vintage cars and perfect ivory wedding cars that will certainly look very in keeping with your big day. With over 16 years in the business, excellent service and professional uniformed chauffeurs, you'll feel at ease as you settle into your ride.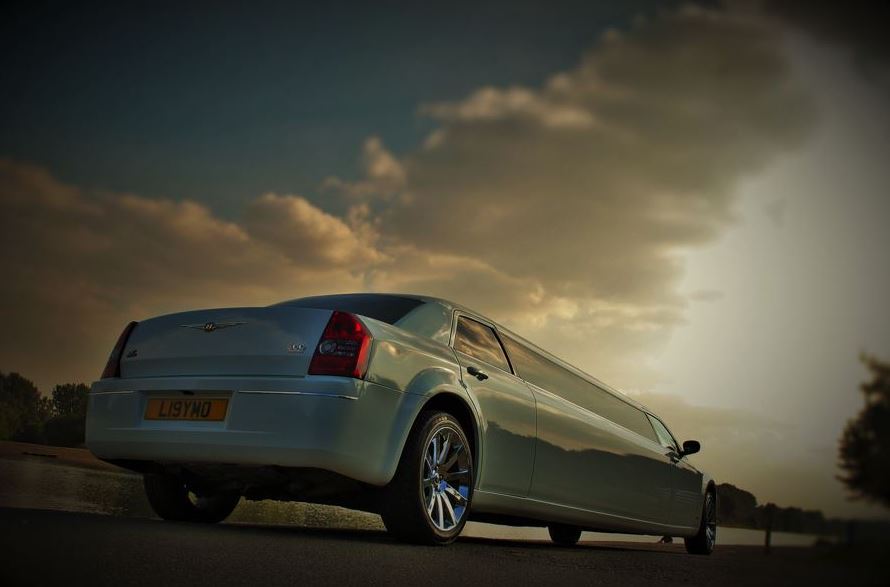 The team at Cambridge wedding Cars offer a range of cars that anyone would love. They offer both modern and vintage cars so you'll be spoilt for choice as you peruse their varied fleet. Their Jaguar E Type Convertible is fabulously snazzy in fire engine red. Their Maserati Quattroporte is a beautiful and sleek car that will make you feel like Mr and Mrs James Bond. All your mod cons and every piece of vintage charm is here in this fleet, just waiting for you.