For your beautiful wedding in Basingstoke, you are of course going to need that exceptional ride to get you there in perfect style. Here are the top 20 wedding car providers that service the area.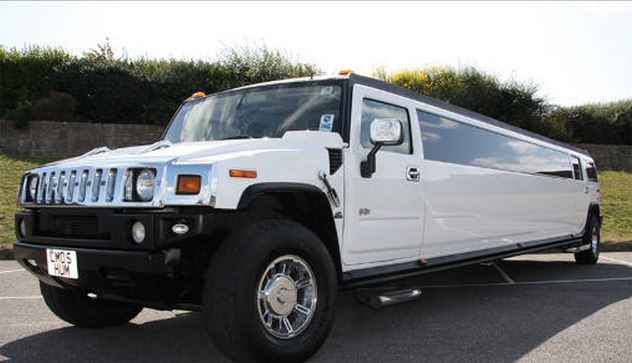 The motto at AKM Limousines is 'Leave in luxury and arrive in style', which perfectly encapsulates their attitude towards their cars and service. This team want you to have the perfect ride to your wedding so all of their cars are immaculate, sleek and beautiful. Hiring from this family-run team means personal and quality service alongside luxurious limousines, hummers and other luxury vehicles.

When you're getting married, the only kind of treatment and services you want is the best. This is why 1st Class Cars are definitely a provider to consider as this type of service is what they're all about. In this team's fleet, you'll find modern luxury options alongside snazzy limousines. Every modern luxury and executive car that you'd love to have for your wedding is here in this fleet. Find your experience comfortable, stylish and memorable when you book with 1st Class Cars for your wedding day car hire.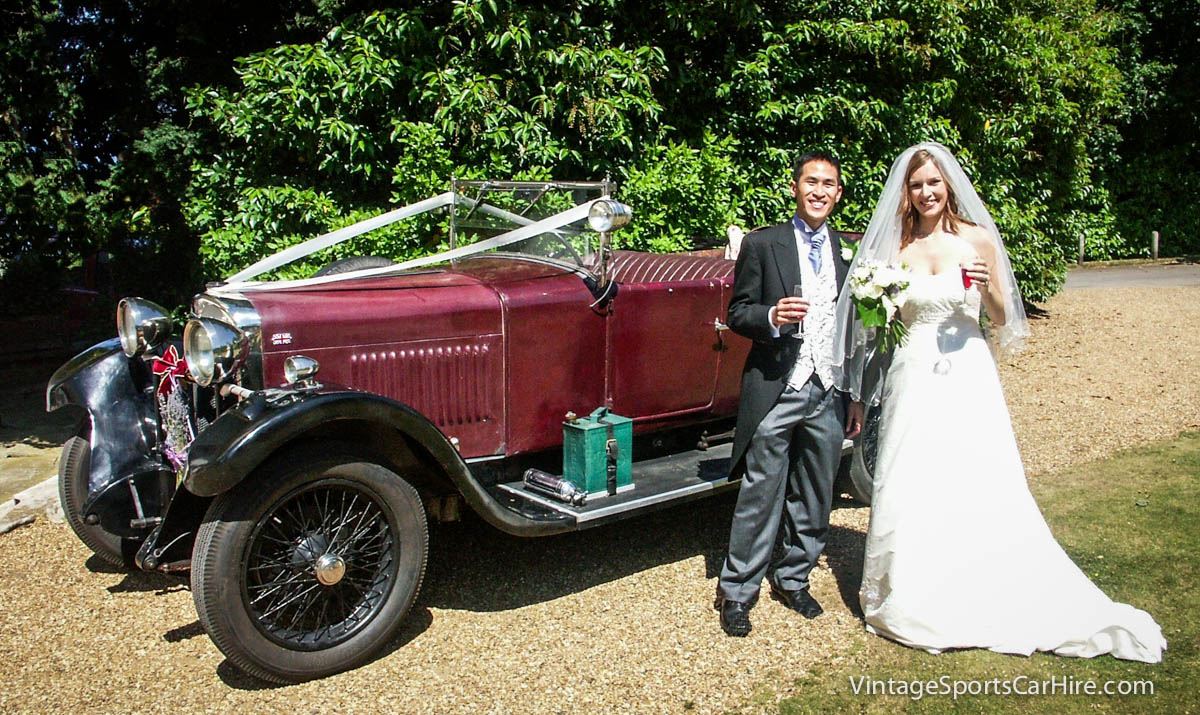 Booking your wedding car hire is an important step in the lead up to your wedding. This is why Vintage Sports Car Hire dedicate so much effort to making this experience such a wonderful one. This team realise that weddings are an intense business, so they're here to take some of the burden off your plate. They are adamant that their experience in the wedding car hire business should be shared and utilised with their clients meaning that you'll have a seamless and easy ride with this team. Make sure to check out this team for a fleet of gorgeous vintage sports cars and the service to match.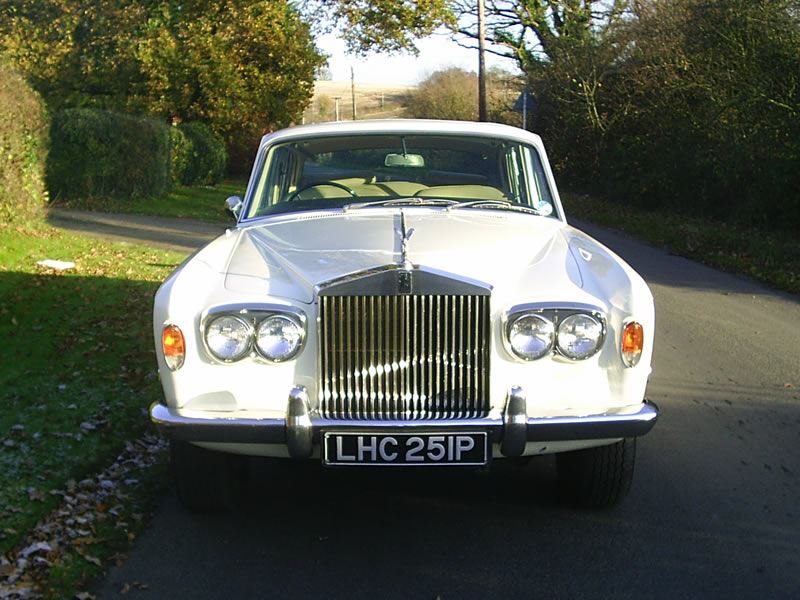 Mark One Limousines realise how important and special your wedding day is to you. It's a day you'll always remember and cherish, so this is why you need this team's dedication to service. With their courteous chauffeurs and tailor-made packages, this team are not to be missed. Alongside their service, you'll find a collection of classic white stretched limousines, a delightful pink limousine and a very elegant Rolls Royce Silver Shadow, which comes in Ivory. Check out what this team has to offer today.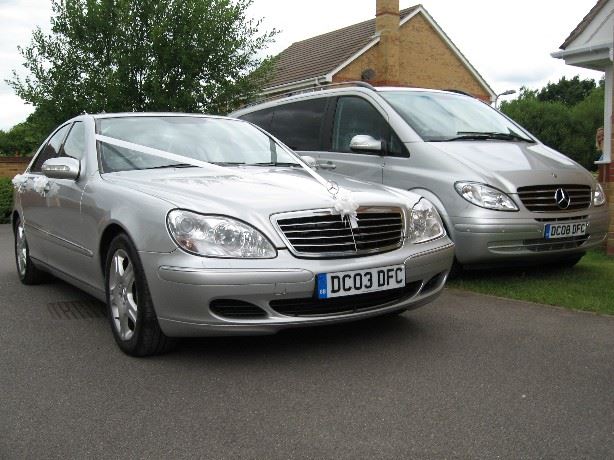 Ride in comfort and luxury to your wedding when you book with Distinguished Carriages. This team provides reliable and professional service that you will not be disappointed with. You'll be driven by a chauffeur in your chosen Mercedes model. Choose from the S Class, the E Class Estate or the Viano and travel in ultimate style and comfort to your wedding. If you love modern luxury cars, then Distinguished Carriages really are an excellent choice for your Basingstoke wedding.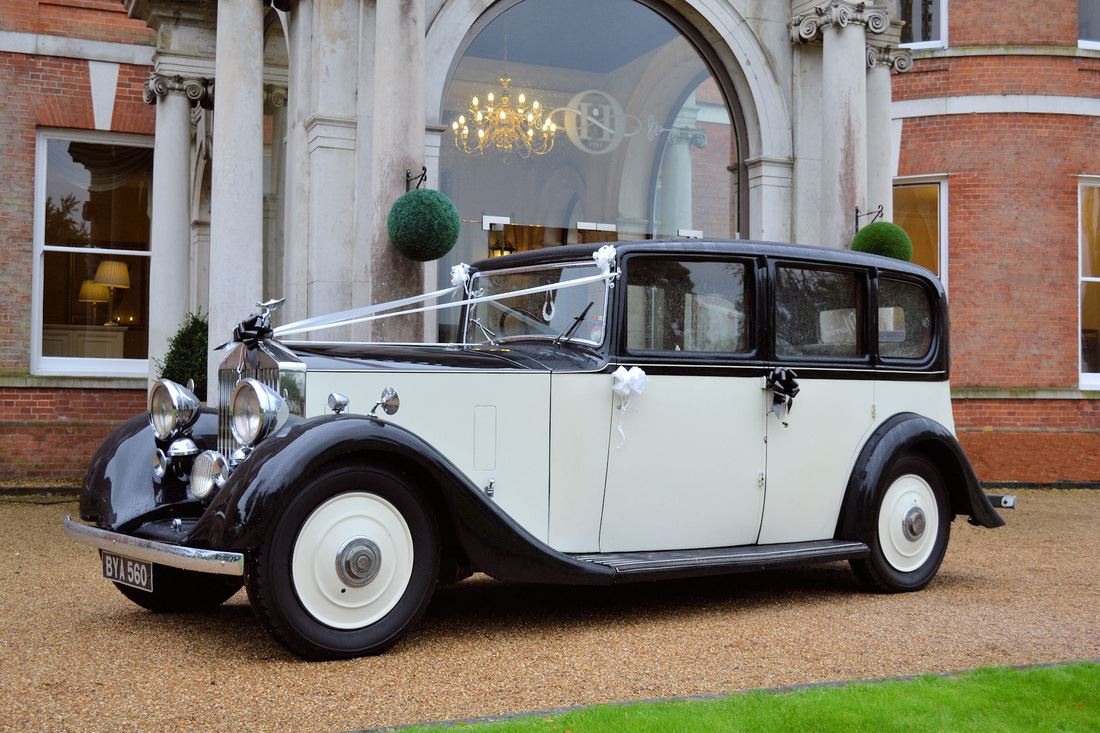 If you're after tailor-made service to suit your requirements and budget, then Cathedral Cars are definitely worth considering for your wedding. This family run team offer professionalism while still maintaining the personal touch that wedding services so often lack. You'll find a truly beautiful collection of vintage cars on offer in their fleet. Their 1935 Rolls Royce Saloon in ivory and black is the ideal wedding car. This romantic vintage number was originally owned by a prominent MP in the 1930s. If you wanted something a touch more modern, this team offer two 1989 Daimlers. One is a Landaulette convertible and the other is a Limousine. Both of which are stunning in classic ivory. For great selection and personal service, don't go past Cathedral Cars.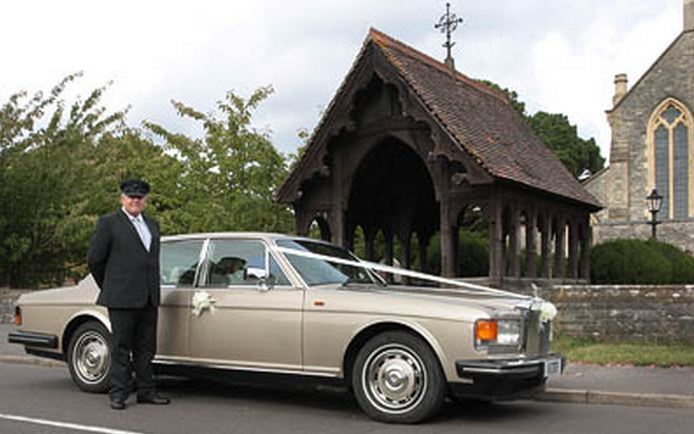 Personal service is what Wedding Cars in Hampshire are all about. Find that you'll be likely dealing with the same people over and over so you build a relationship adding to the loveliness of your wedding car hire experience. The car on offer from this team is a Roll Royce with a champagne-coloured finish. This beauty is sure to please with its unique colouring and luxurious interior. Ride to your wedding in luxury.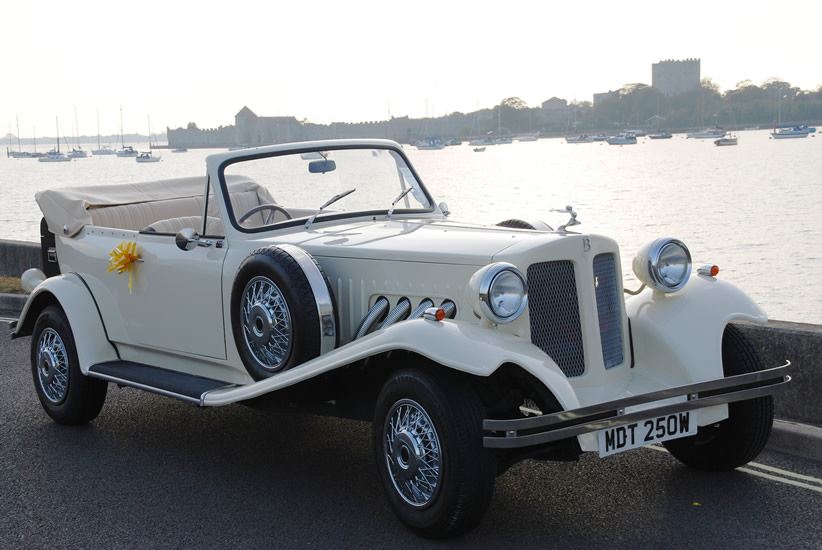 For some, a family-run business providing excellent personal service is the only way forward when you're booking your wedding car hire. If this is sounding an awful lot like you, then Allenby Limousines are just the provider for you. This team offer reliable and friendly service while still maintaining that personal touch. In their fleet you'll find such delights as their Beauford Convertible, their Branford and their Asquith bus. All of these cars come in a beautifully elegant 1930s style, which is perfect for those who love the style of vintage cars but the reliability of modern ones. On that note, if modern is your thing, then this team offer a modern Jaguar and Land Rover so that every style is catered for.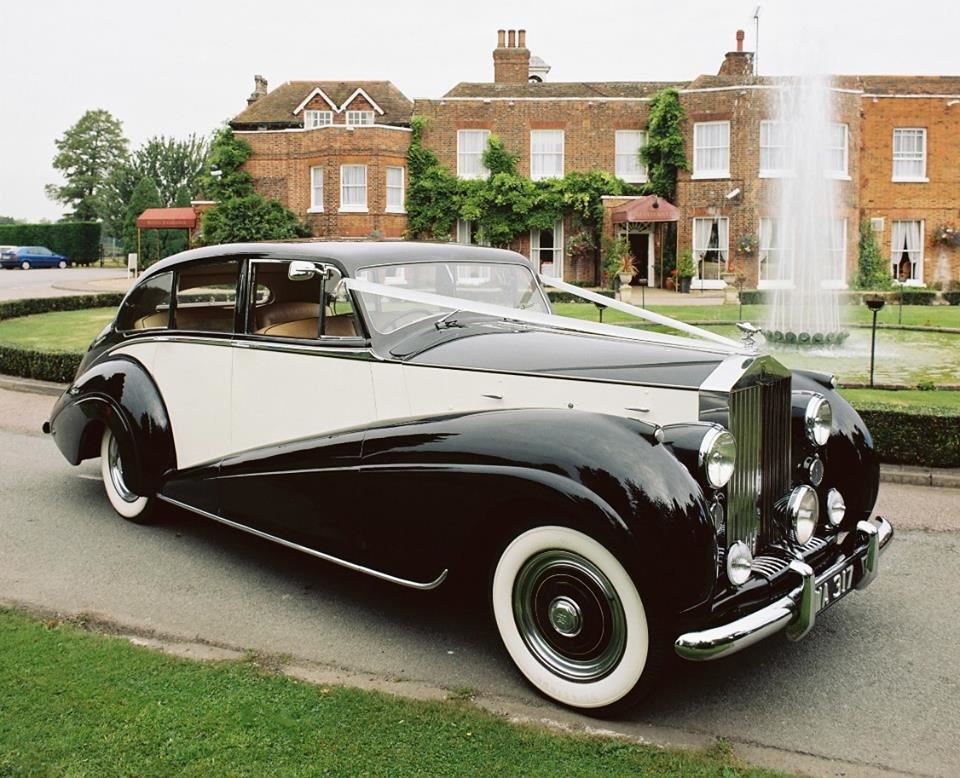 The team at London Legend Wedding Cars treat every wedding as the unique experience it is. No two couples are the same and therefore no two weddings are the same either, which is why you'll find that this team will tailor-make a package to suit your exact needs and requirements for your wedding. In their fleet, you'll find an extensive range of beautiful cars so that whatever your style is, you'll be covered. Find classic, vintage, quirky and modern cars, with even some London Routemaster buses. Find your ideal wedding car here.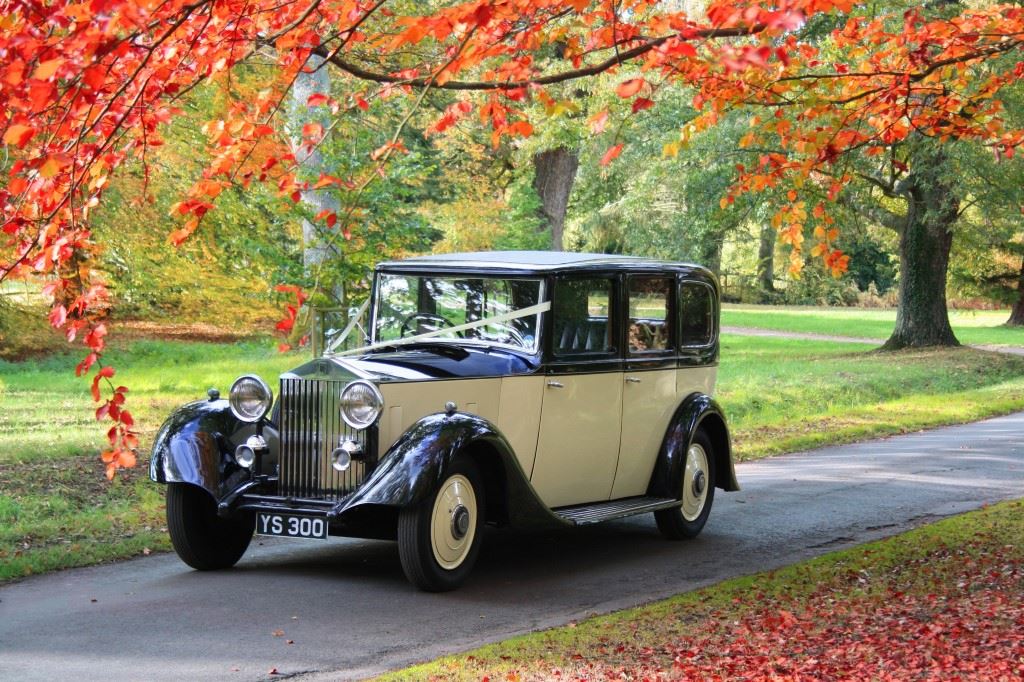 If vintage or classic is your thing, then you'll love what's on offer at Clover Care. This professional and family-run business have a stunning collection of wedding cars, just waiting for you to hire them for your wedding. Find Bentley and Rolls Royce makes in this very elegant fleet and be driven to your wedding in the class and style that only vintage classic cars can bring.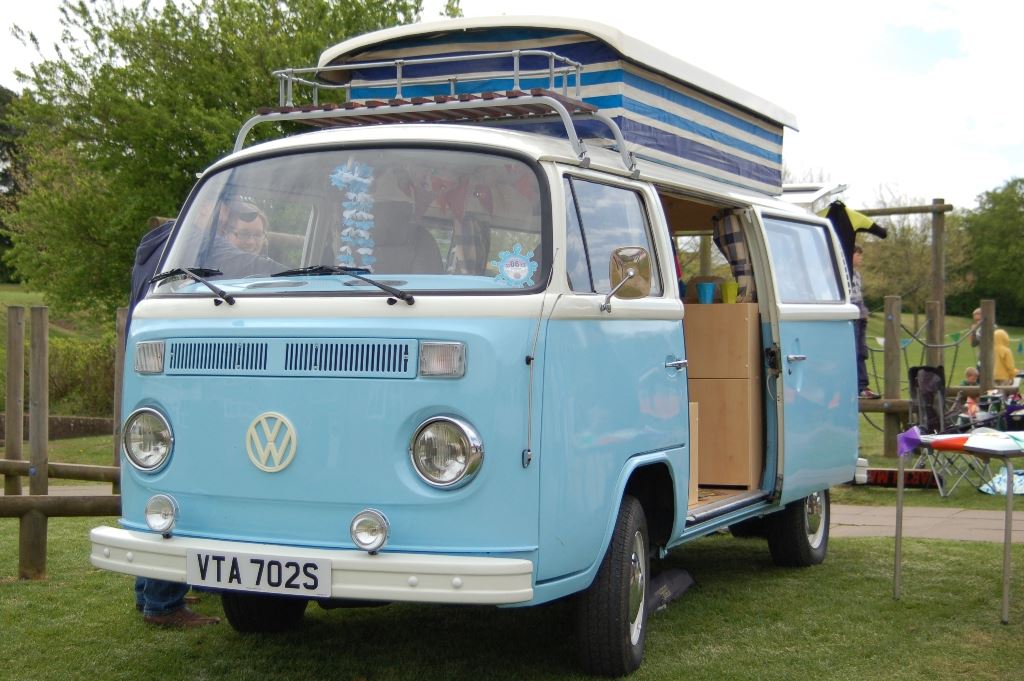 The team at Retrocampervan have a beautiful selection of vintage Volkswagen vehicles on offer for your wedding car hire. Choose from one of their classic campervans, or their simply adorable Beetle and arrive at your wedding in fabulous vintage style. With your booking, you'll receive an experienced and reliable chauffeur, cool refreshing water on board, a hand-crafted 'Just Married' sign, music of your choice, plus plenty of photo time with your chosen vehicle.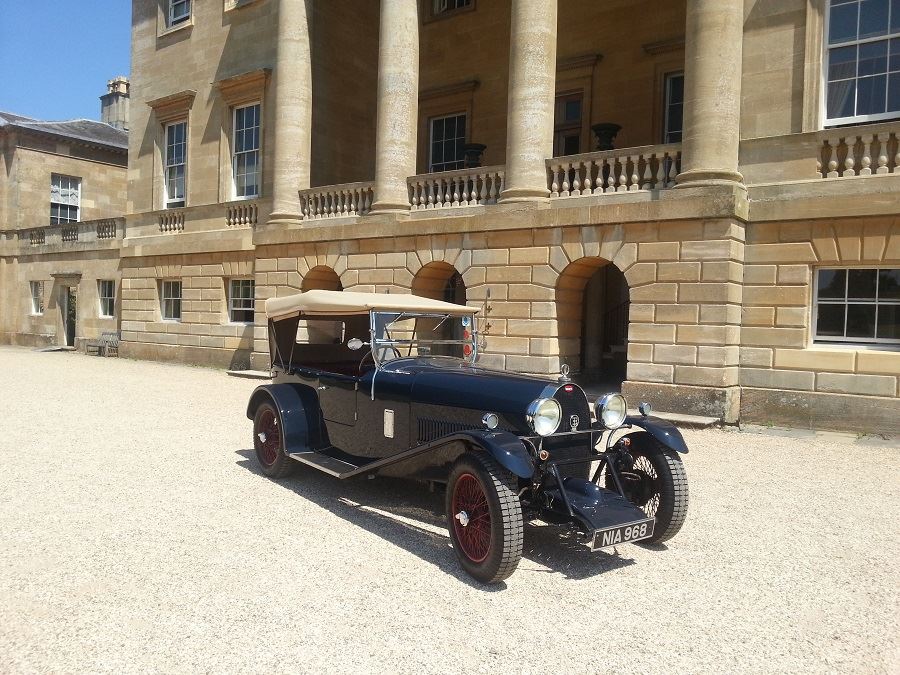 My Vintage Wedding Car Hire are an incredibly stylish option for those wishing to specifically go with something a bit more classic. No one does classic and vintage better than My Vintage Wedding Car Hire. It's their speciality.  A beautifully understated royal blue finish, with a cream hood canopy that easily folds down for those beautiful summer days, the real draw here is the attention to detail, right down to the chauffeur's suits matching the car and interior in a way that helps them blend in to photographs, leaving the focus on you, the beautiful bride and groom.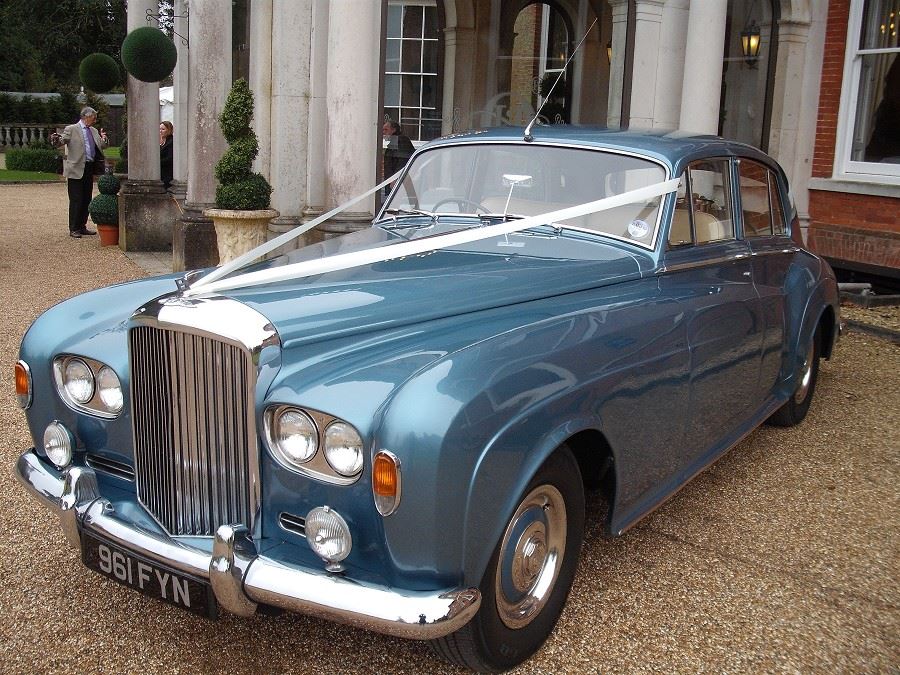 The chauffeur-driven wonders at Elegant Lady Wedding and Anniversary Cars definitely need to be seen. Find classics like Rolls Royce, Bentley and Beauford cars, all available at affordable prices. Luxury isn't spared in any of these beautiful cars, so make sure you check out this fleet and give this team a call.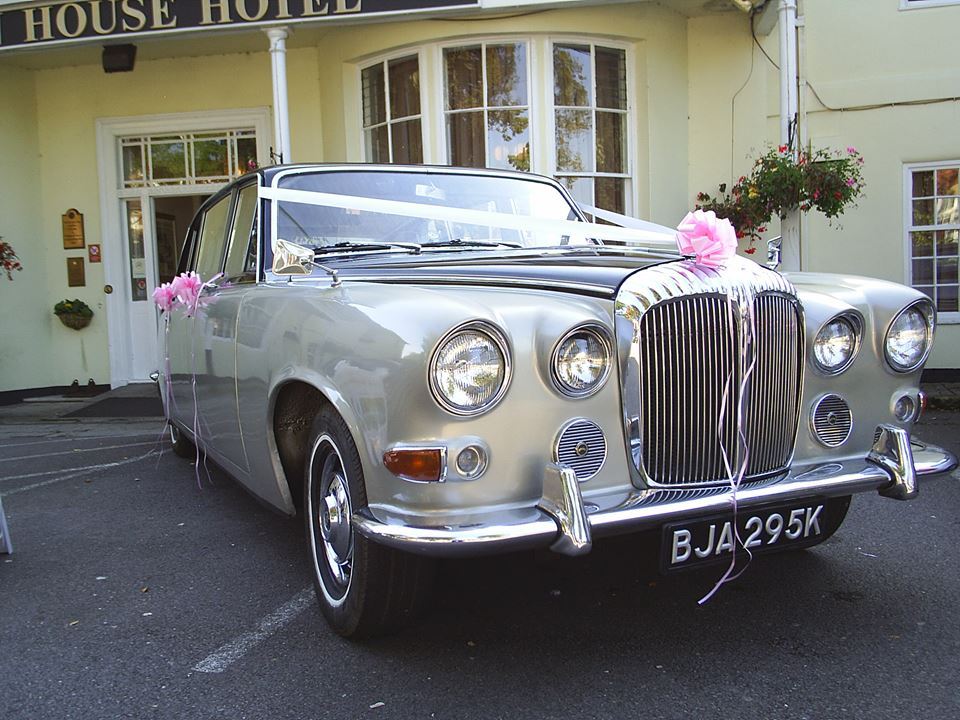 If you're after chauffeur driven limousines that will provide you with the utmost comfort alongside unforgettable style, then you've come to the right place. The John Walsh Wedding Car Company are here with two beautiful limousines to choose from. Although they're not your typical limousines. The first is a vintage 1968 Daimler DS420 Limousine. The design of this beautiful car was originally commissioned by the Queen, so if you fancy yourself a bit of a princess, this may be your ideal wedding vehicle. Next is the Mercedes Benz Platinum S Class Limousine. Again, this car is not your typical limousine either. It's very elegant and really looks the part.

agSheppard Chauffeur Services offer the impressive distinction of being a luxury chauffeur hire while also being eco-friendly. Just released in their already impressive lineup of vehicles is the incredible new Tesla Model X, an all electric modern marvel of a vehicle, with exciting falcon-wing doors for that uniquely special entrance. Also on other, among other eco-friendly wonders, is the Aston Martin Cygnet, a rare and charming compact vehicle that will get you wherever you need to be with time to spare.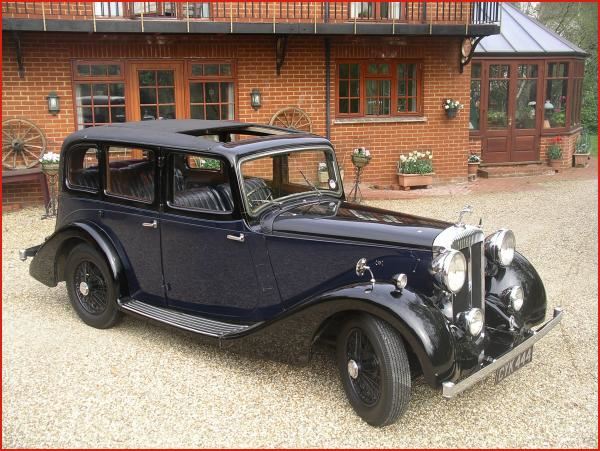 Ages Past have a truly fine collection of vintage and classic vehicles that everyone should consider for their wedding. Simply because, this fleet is amazing. Genuine 1930s Rolls Royce limousines and Cabriolets feature in this fleet. Find rare beauties like the 1965 Alvis TE21 Coupe which comes in a deep lipstick red that will look incredible in your wedding photos. For something truly unique, this team even have a collection of vintage buses and coaches that are true showstoppers. Their bright orange Bedford coach is from 1950 and can house 29 people. Also see their red and white Bedford bus which is from 1949. These unique coaches and buses are particularly great if you need to transport a number of your guests to your wedding. Ride around in some wonderful pieces of history with this team.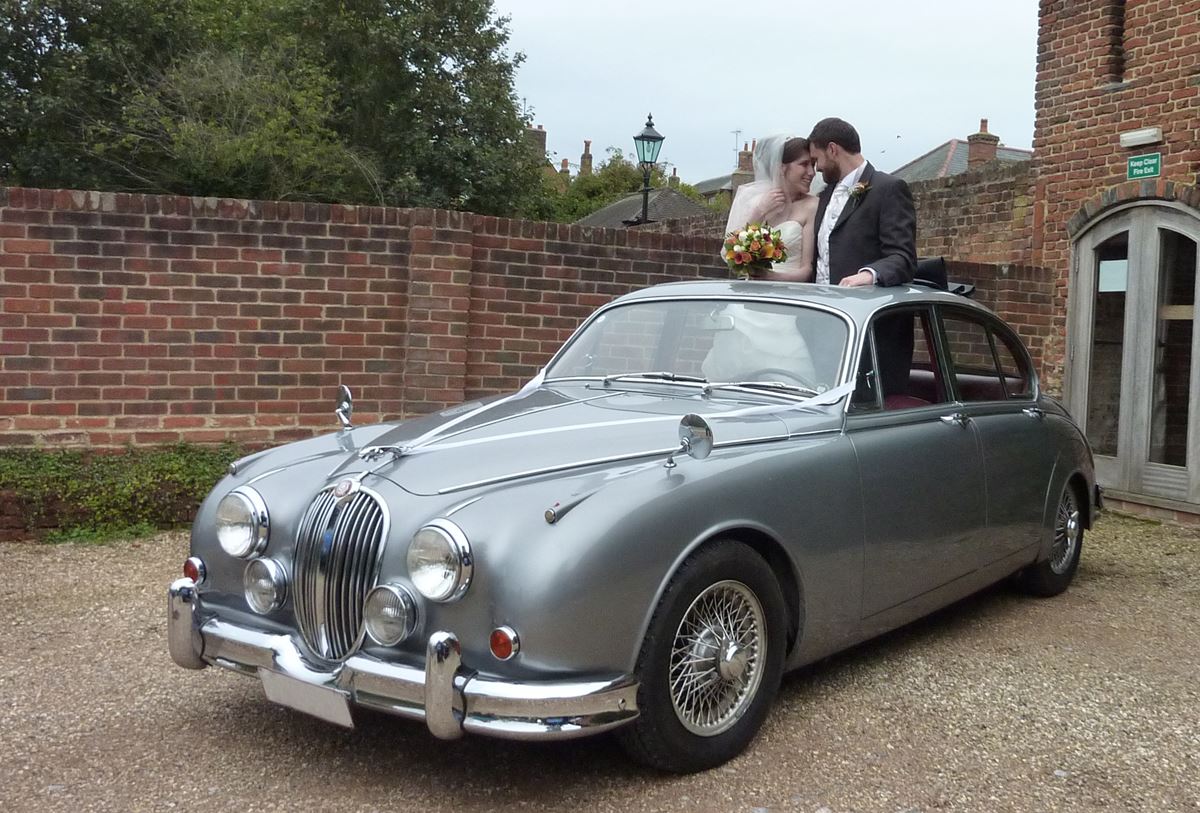 If vintage cars are the only ones you want to consider for your wedding day hire, then Acira Wedding Cars are definitely worth considering. This dedicated family business offers a wonderful selection of vintage and classic cars in their fleet. Find genuine vintage beauties like their 1935 Triumph Monte Carlo Tourer. This bright red car has been completely restored to its former glory so that car lovers like you can take a drive in this piece of history. The many other delights in this fleet come from the 1940s, 1950s, 1960s and 1980s. So many treats to be seen.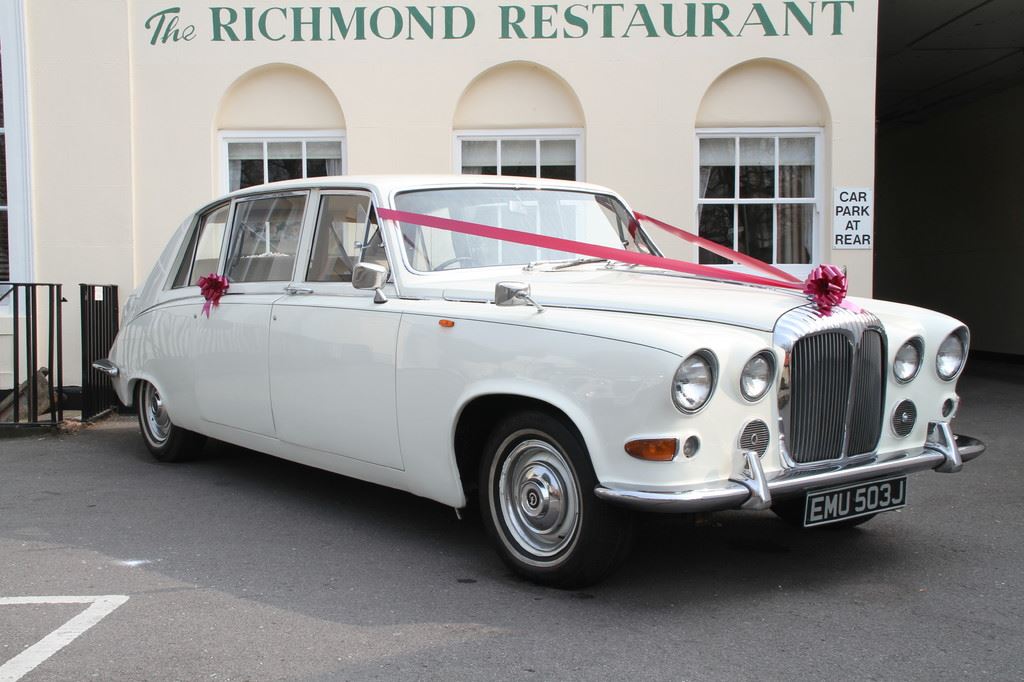 Locally owned and maintained by one man and his love for classic cars, Blue Orchid Limousines are a charming and reliable option for those looking for something a little bit classic. Whether it be a traditional stretch limo you require, or a more vintage style sedan in beautiful cream and burgundy, or cream and blue, each and every car is personally maintained and chauffeured by the owner himself, for that homely touch that exudes warmth and authenticity.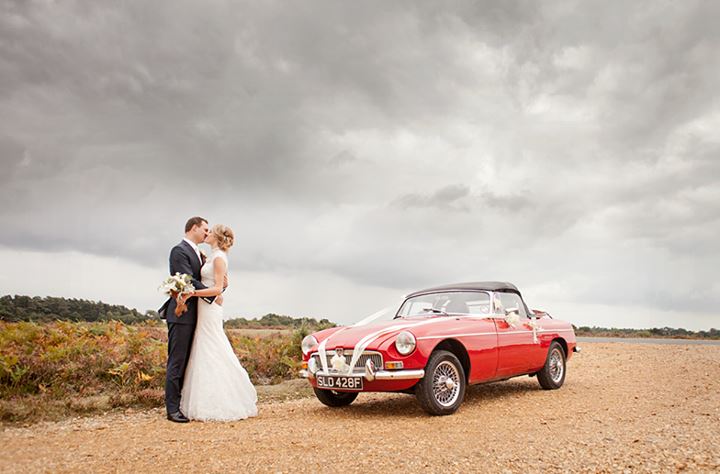 Nostalgic Car Hire are a perfect option for – you guessed it – the nostalgic wedding planner. A wide variety, of classic, vintage and retro wedding cars, Nostalgic Car Hire's vehicles are brimming with charm. For a traditional white option, they have a beautiful and incredibly rare Ford Zephyr MkII from 1959, in immaculate condition, a car believed to be one of only 76 left in the country. For an even older option, and for those among us with a country soul, they have a Land Rover Series 1 from 1952, a very unique and show-stealing option that is bound to delight and impress. If your vintage appetites are not satisfied yet, then you're bound to get excited about their Austin Mulliner, a restored luxury car from 1927. Truly a service that will make any day memorable.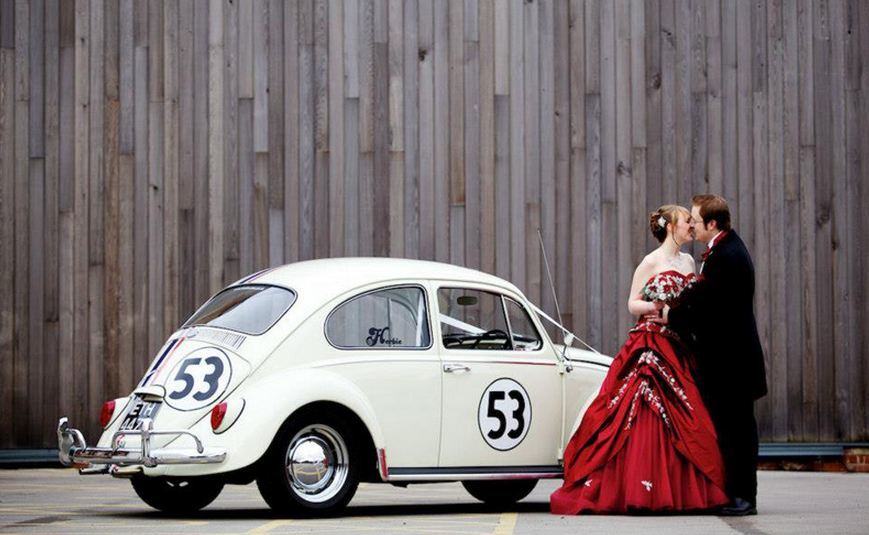 A Wedding Car hire with a beautifully charming twist, and one that is so unique you won't find it anywhere else. Hire Herbie is all about what the title says – you can hire the iconic 1966 vehicle from the classic film Herbie Rides Again.  This particularly model was commissioned by Walt Disney to be made as a promotional replica, and has personally appeared in a number of TV shows, advertisements, magazines, and many other notable appearances. Whether you're a lover of film, classic cars, or just want something unique for your special day, look no further than Hire Herbie.
For more providers that service Basingstoke, click here.