The large town of Barnsley in South Yorkshire is the perfect place to start your Yorkshire wedding. Here are the top 20 providers that service the area.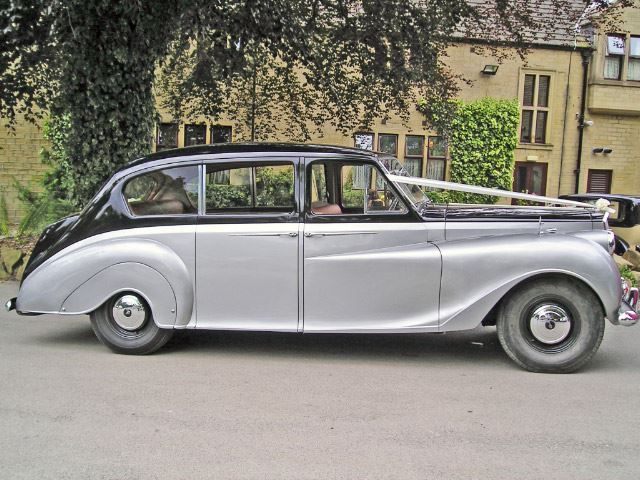 Genuine classic cars, vintage buses and heritage coaches are what Classic Vehicles of Yesteryear specialise in. This friendly team love to bring joy to their customer's wedding days. And with such delightful cars on offer it's easy to see how this team manage to do it. Their Royal blue vintage coach is an adorable vintage bus that will give you a once-in-a-lifetime ride for this event in your life, that you'll like only do once. Check out their full fleet to be enchanted by their cars.
Great Expectations are a professional and courteous team that will provide excellent service for your wedding car hire. To ensure your wedding day nerves are kept at a minimum, this team arrive early and do a route check prior to arriving. On the day, your friendly uniformed chauffeur will help you into your Jaguar XJ and escort you to your wedding. You'll be able to truly relax in this elegant and luxurious car that is as sleek as can be.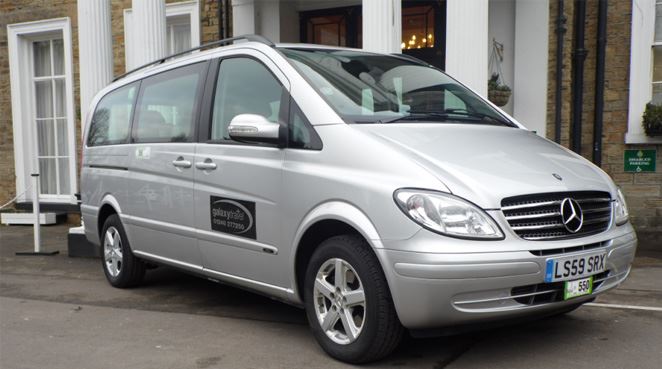 If you're looking for a unique wedding car to take you to your wedding, then Galaxy Travel are an ideal choice for you. This team offer all the things you need for your wedding in their beautiful fleet: something old, new and blue. Technically you'll be doing the borrowing, so that's everything. They offer a collection of vintage cars, new luxury cars and three lovely blue numbers, both vintage and modern available if you really do want your hire care to be your something blue.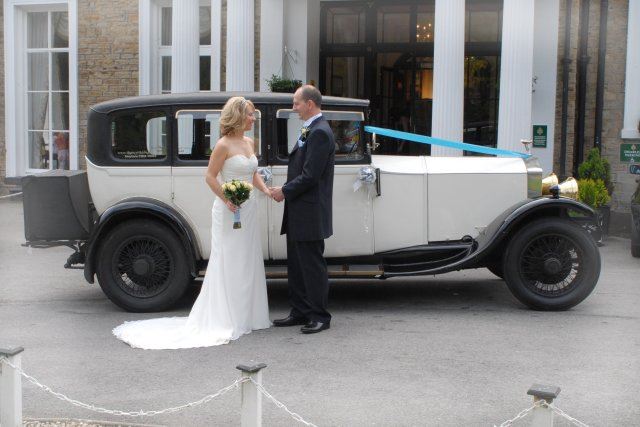 Regency Wedding Cars offer an enchanting collection of vintage style wedding cars for you to consider for your wedding. These cars are all custom-built to be in the wedding industry so you know that they're going to be good. All of these vintage style makes are immaculate and utterly romantic in style. Choose from a range colours, including one vibrant number that is cream with read accents and hood. A car like this is a true statement, but still manages to have that understated class that this whole fleet has in spades.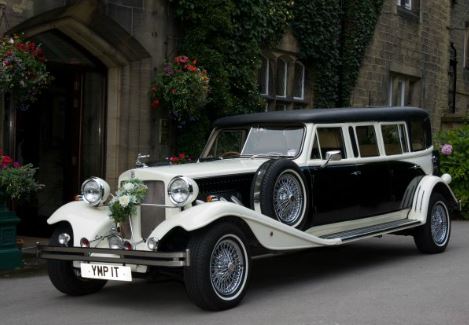 The team at Exclusive Wedding Cars offer bespoke vintage wedding car hire. This team have a custom-built fleet which have been finished to the highest standard. While all of the cars are vintage in style, they're all modern in engineering making them ideal for your wedding. You'll be guaranteed a safe and comfortable ride in one of these cars, without sacrificing any style. Along with their lovely fleet, this team also have a high standard of customer service. Let the team at Exclusive Wedding Cars handle your wedding car transport. You'll feel at ease and relaxed by this friendly team the entire time.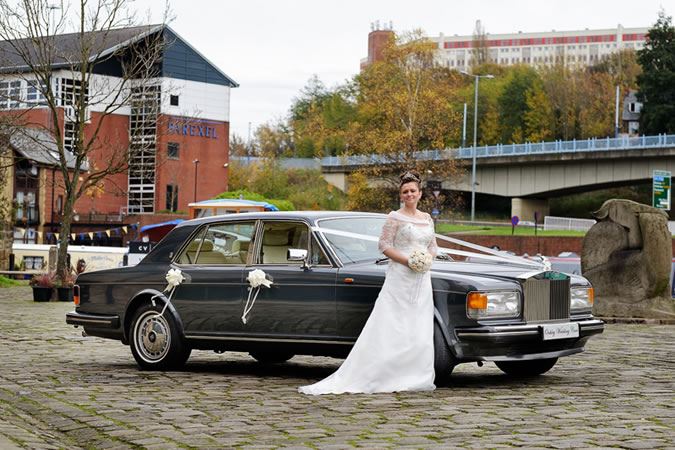 The team at Oakley Wedding Cars are all about excellent customer service. This team are reliable and punctual so you needn't spend the morning of your wedding worrying about the chauffeur and driver showing up. You'll be guaranteed they will. Throughout your dealings with this team, you'll be treated to professional and friendly service which will make your feel confident you picked the right provider. The main attractions of this team's fleet are their matching pair of Rolls Royce Silver Spirits. These cars come in dark grey and have luxurious cream leather seats. Stand out at your wedding when you book one or both of these sleek and snazzy cars.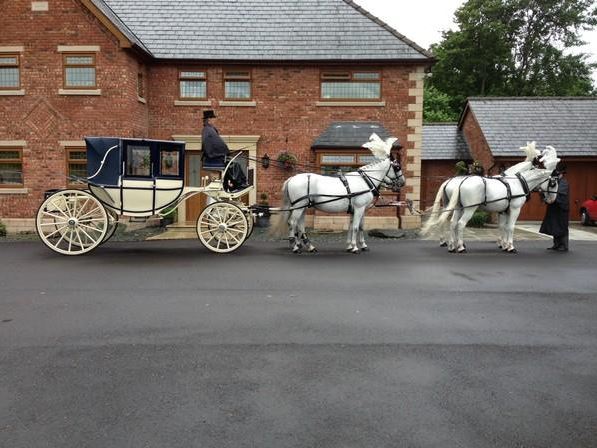 In 2003, the team at Karen Bassett first started hiring out their horse drawn carriages. Now, you can book them for your beautiful and romantic wedding, which is what horse drawn carriages are all about. This team will provide an elegant dark blue carriage in the Landau style, plus a pair of beautiful horses to pull you along. The horses are well trained and the chauffeurs are well experienced and completely professional. Feel like a complete princess when you book one of these horse drawn carriages for your wedding.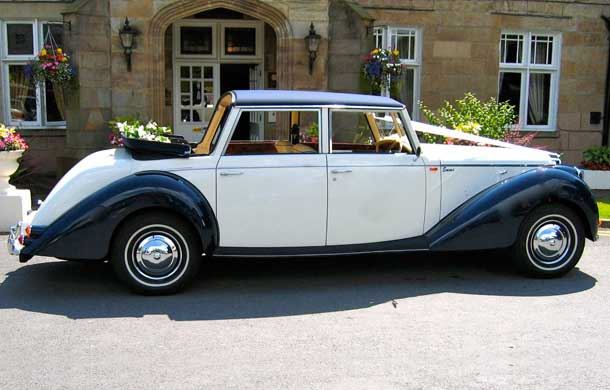 Arriving to your wedding in beautiful and elegant style isn't always achievable. With High Style Wedding Cars, your wedding day car hire will look amazing and be the most comfortable ride of your life. Choose from their selection of custom-built wedding cars that stand tall and proud next to some beautiful modern luxury cars. Whatever style you love, you'll definitely find it here. All the cars in this fleet are sleekly finished so that you needn't worry about colours clashing. Hire a car that will bring supreme elegance to your day.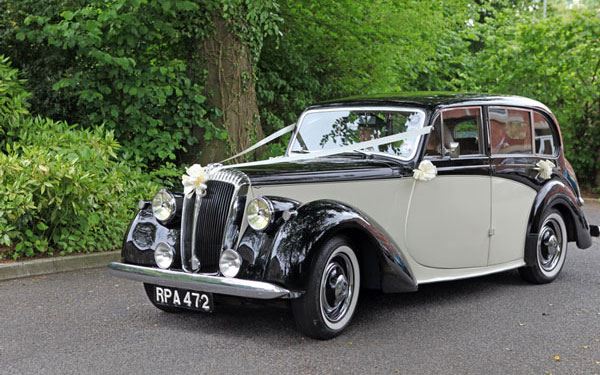 With Wedding Classics you'll be able to hire a car for your wedding day that is both stylish and luxurious. In their fleet, you'll find some seriously iconic vintage cars that are from the 1930s to the 1950s. They offer three delightful Daimler Consorts, all in varying colours. And alongside these beauties, find their 1937 Wolseley 12/48 Series III in black hard to resist. All of these vintage cars have been restored and are finished to a very high standard. This means you won't need to sacrifice any quality despite arriving in a genuine piece of history.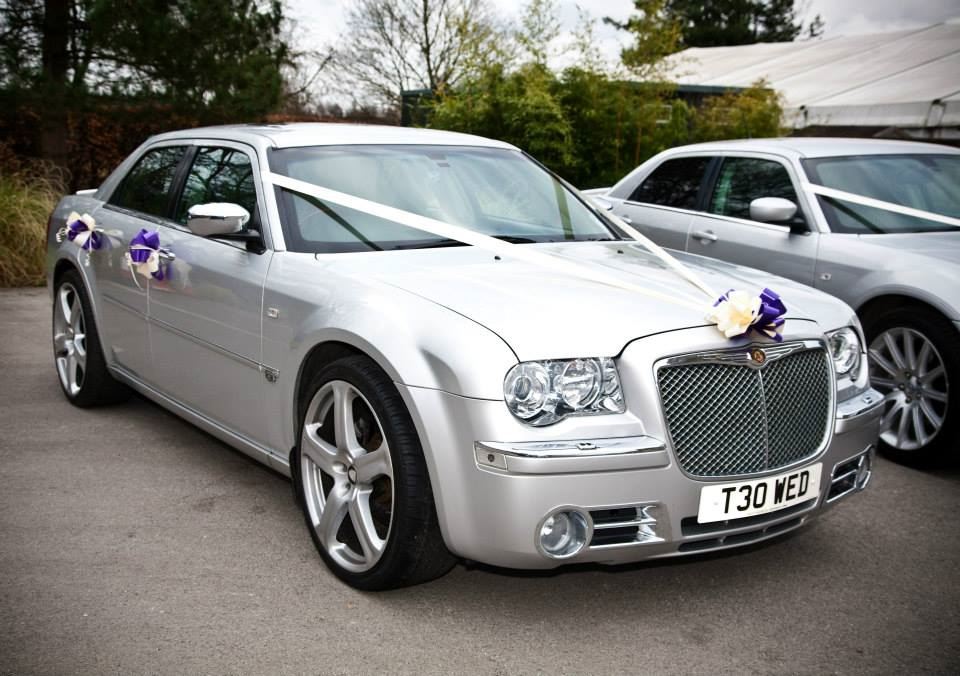 Baby Bentley Wedding Cars are the perfect choice for couples who love all of their mod cons. This team offer a fleet of Chrysler 300C vehicles which are the ultimate in modern luxury. Sit back and relax in one of these sleek and silver cars and be treated with nothing but supremely professional and friendly service. This well-respected team are awaiting your call.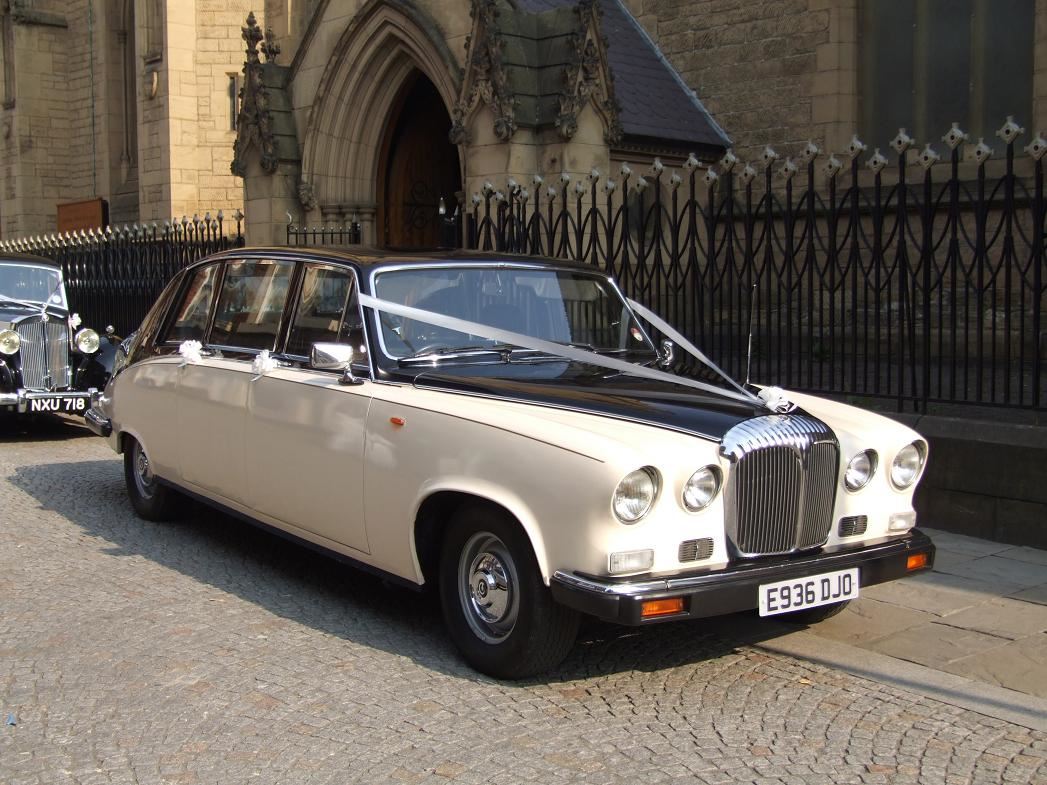 The team at Legends Wedding Services are here to offer exquisite wedding car hire for your upcoming wedding day. This team are proud to offer a beautiful collection of classic cars that anyone would find hard to turn down. These cars have been meticulously cared for by this team of professionals. They are here to ensure that your wedding day goes off without a hitch. With their polite and punctual service, you'll be well and truly impressed by Legends Wedding Services. Book your car hire with them today and feel completely relaxed on your wedding day.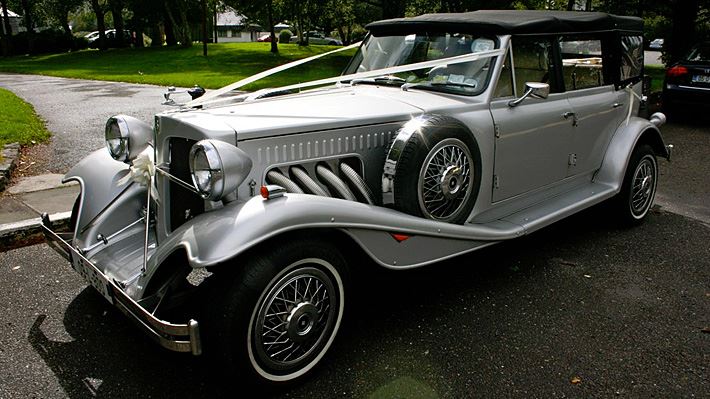 Vulcan Wedding Cars Doncaster is a family run business who have been working in the wedding car hire industry for over 10 years. This team know how to deliver great customer service. They are truly professional and always friendly. This team like to go the extra mile for their clients. This is because they feel that every couple should have a perfect wedding day, and you're no exception. In their fleet you'll find classic and modern makes to consider. Whichever car you decide on, it'll come dressed in ribbons and handmade bows so it'll look just as lovely as you will.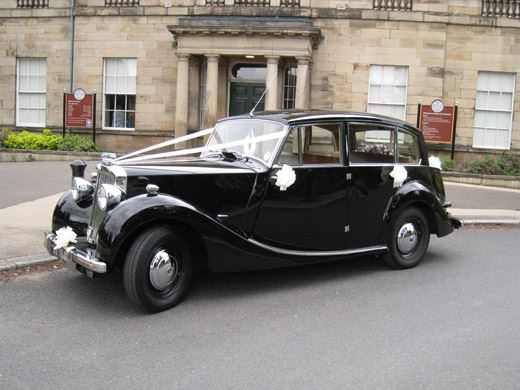 Wyatt Wedding Cars are here to bring you their selection of chauffeur-driven wedding cars for your upcoming wedding day. This team offer a beautiful selection of vintage classics for wedding car hire. Their makes include Triumph, Bentley and Rolls Royce, and their cars come in a range of colours. Find not only the classics, white and cream, but also black, blue and beautiful copper. Premium quality vintage cars are right here waiting for you.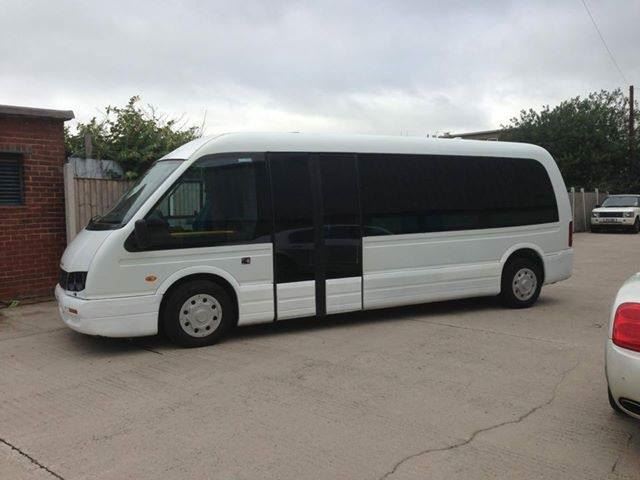 Premier Limousines are here to offer only the best limousine and wedding car hire for your upcoming wedding day. This team are not the kind of team to just do the bare minimum. In fact, they're the opposite. They love to go the extra mile so that they can exceed customer expectations. This team know how to provide great wedding car hire. All of their vehicles are well cared for, cleaned immaculately and decked out for your wedding with ribbons and bows. Let this tem take you to your wedding day in style and stress-free comfort.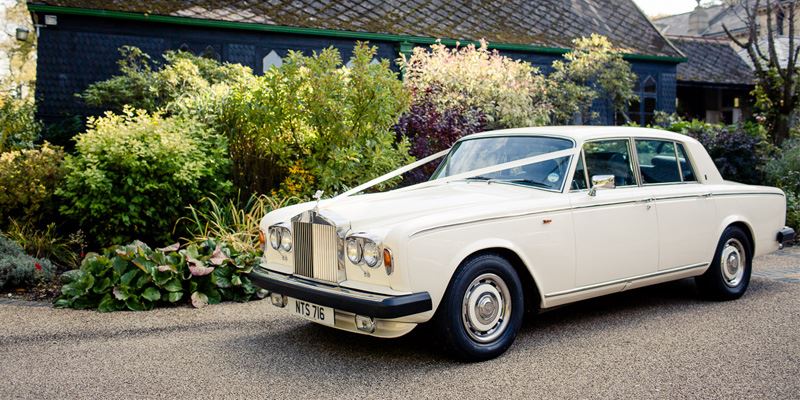 The team at Fairytale Wedding Cars are here to bring you their exceptional service for your wedding day car hire. This team have a great reputation and this is because they specialise in making wedding days as perfect as can be. This team even have an award under their belt, which is the 'Best Wedding Transport Supplier' award for the North East of England. If this doesn't impress you, perhaps their beautiful cars will. In their fleet, you'll find beautiful vintage makes alongside lustrous modern ones. Find your perfect style of car right here, with a team who will truly care about you.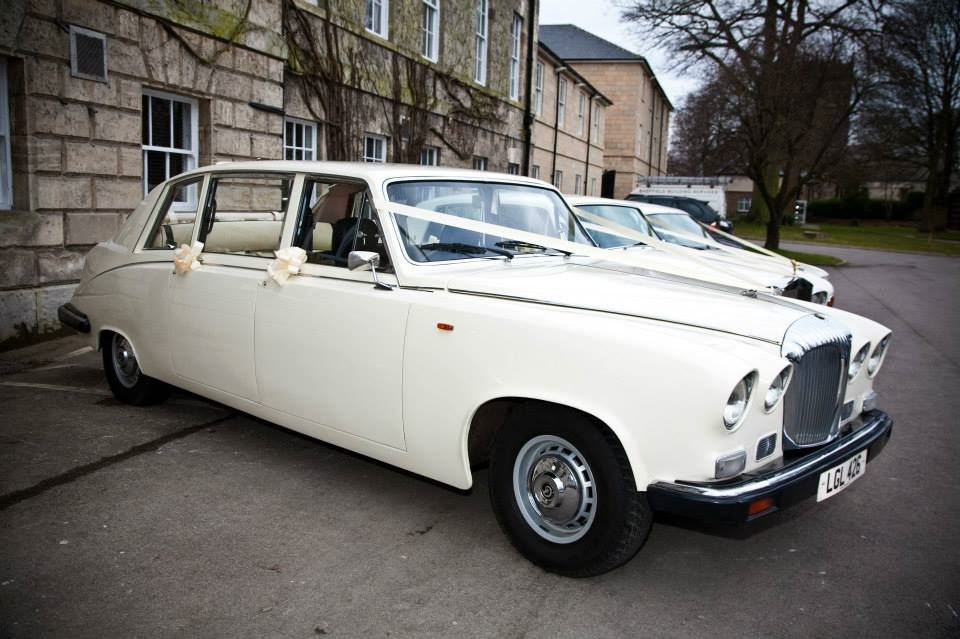 White Wedding Cars of Sheffield are a well-established business who are here to help your wedding day be the best it can be. This team are here to offer you their beautiful collection of classic wedding cars. As their names suggests, this team only have beautiful white wedding cars which will go perfectly with any wedding, no matter what the theme. In their fleet, you'll find makes from two of the biggest wedding classics, Daimler and Rolls Royce. Hire your perfect classic wedding car with this team today.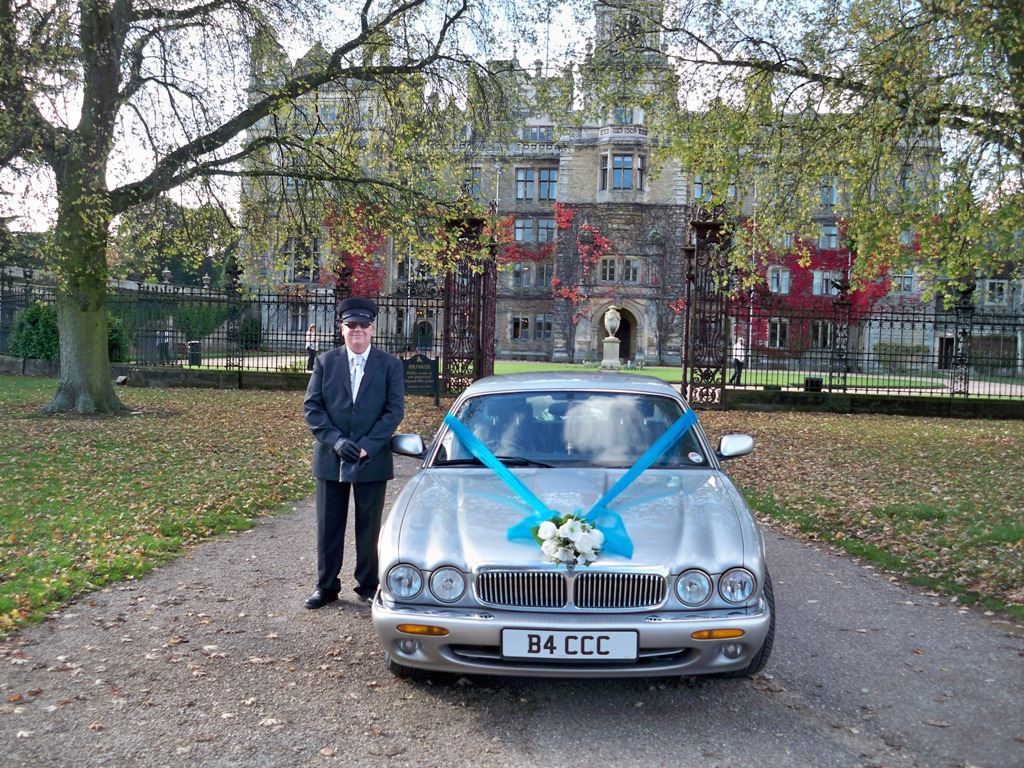 At Confetti Classic Cars, you'll find a team who want to make your wedding day memorable only for the right reasons. The way this team manage to make their wedding car hire so good is through their great customer service. The owner of Confetti, Steve, has over 30 years of experience in customer service, which means that he is able to understand exactly what his clients want. Steve is all about going the extra mile for his clients, so if you want this to be you, then book one of his classic cars for your upcoming wedding.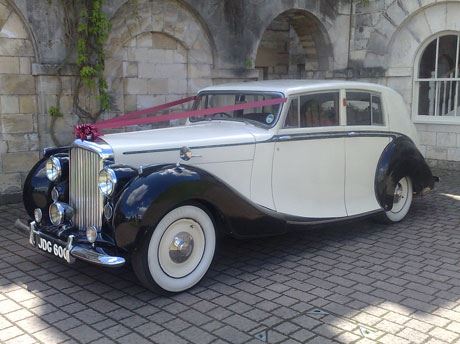 Dovecote Wedding Cars are here to bring you their highly maintained and cared for collection of wedding cars. This team are all about high standards. You won't find anything sub-par here; you'll only find the very best. In their fleet, you'll find a beautiful collection of genuine vintage beauties. These cars are safe and stylish, so you can enjoy your wedding day car hire completely. Whichever car you do end up choosing, you'll have it decorated in ribbons and bows on your big day. These can come in many different colour and are of your choosing. Plus, Dovecote even throw in complimentary champagne. You can't beat that!

At Silver Star Wedding Cars, you'll find a team who want to make your entrance at your wedding as memorable and special as can be. This team have a seriously stunning collection of vintage style wedding cars that will help bring you the entrance (and exit) that you crave. The cars in this fleet are all custom-built wedding cars that couldn't be more perfect. With their vintage charm, modern mechanics, and supremely elegant style, it's easy to see why these beauties are so popular.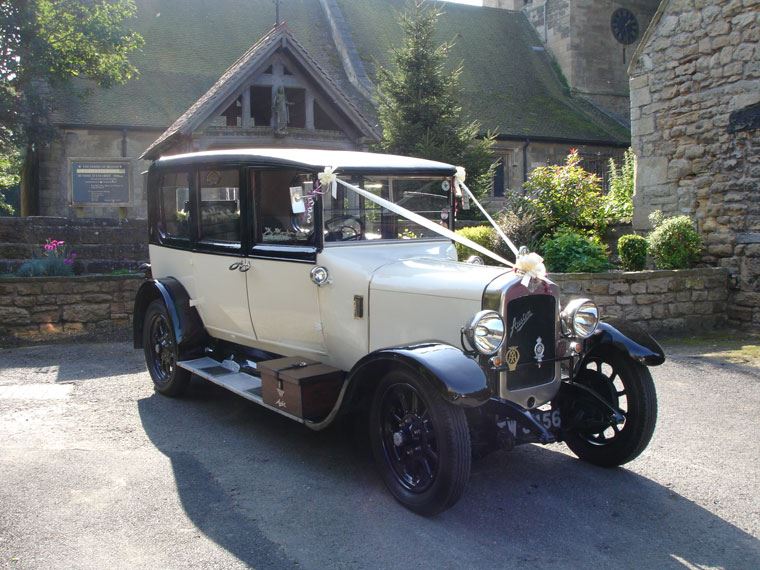 At Laura's Vintage Limousines, you'll find three fabulous cars to consider for your wedding day car hire. This team offer an exclusive vintage fleet that is not to be missed. If you like that regal style, then see this team's two Daimler Limousines. Known for being used by multiple royal families (including our own), the Daimler is a lovely elegant choice for your wedding. For something with a bit more quirk, this team offer a genuine 1926 Austin Mayfair Limousine. This beauty is one to be admired. It is simply divine.