When we think about our weddings, transportation can be one of those elements that we forget about and we settle for something less than perfect. Yet the right transport on your wedding day can make you feel on top of the world. Riding around in something luxurious, beautiful, fun, stylish or quirky can lift your mood hugely and if there's a day to be lifting those spirits to the highest possible setting, it's your wedding day. Here are London's top wedding car providers that you'll love.
Portfolio Heritage are a transport company with an extensive fleet to choose from for your wedding transport. With a selection of luxury Rolls Royce, Bentley and Jaguar cars in their collection, you'll be completely spoilt for choice. They even have an adorable pink Morris Minor which is perfect for couples who have got a bit of quirk. The team at Portfolio Heritage really aim to please.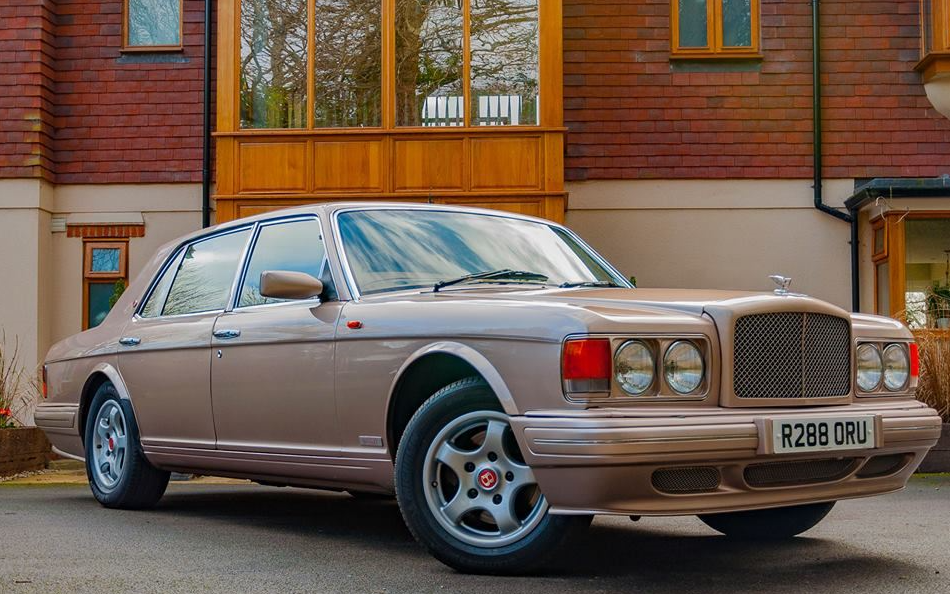 If you're after a classic British icon to be your wedding day transportation, then you'll be thrilled by British Red Bus. Like the name suggests, this team offer a fleet of the classic double-decker red buses, which are a huge part of London's aesthetic. Have your bus with the classic wedding ribbons, 'just married' sign and even have personalised blinds to delight your guests. With a friendly and professional team, you really can't go past the fabulous vintage buses at British Red Bus.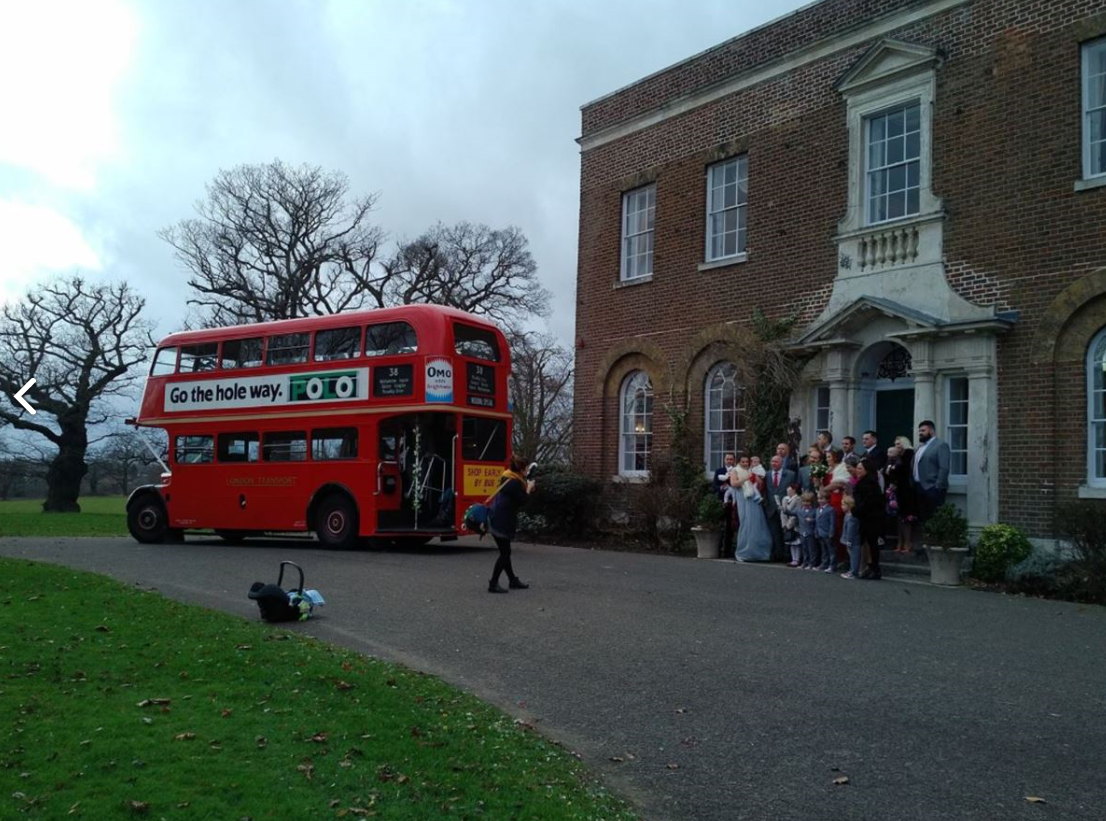 If you're a modern couple who love a car that just oozes sophistication, then you'll find it hard to go past GTR Wedding Car. As the name suggests, this company offer one type of car: The Nissan GTR. With its sleek exterior and luxurious interior, you'll be feeling like James Bond in this cool little number.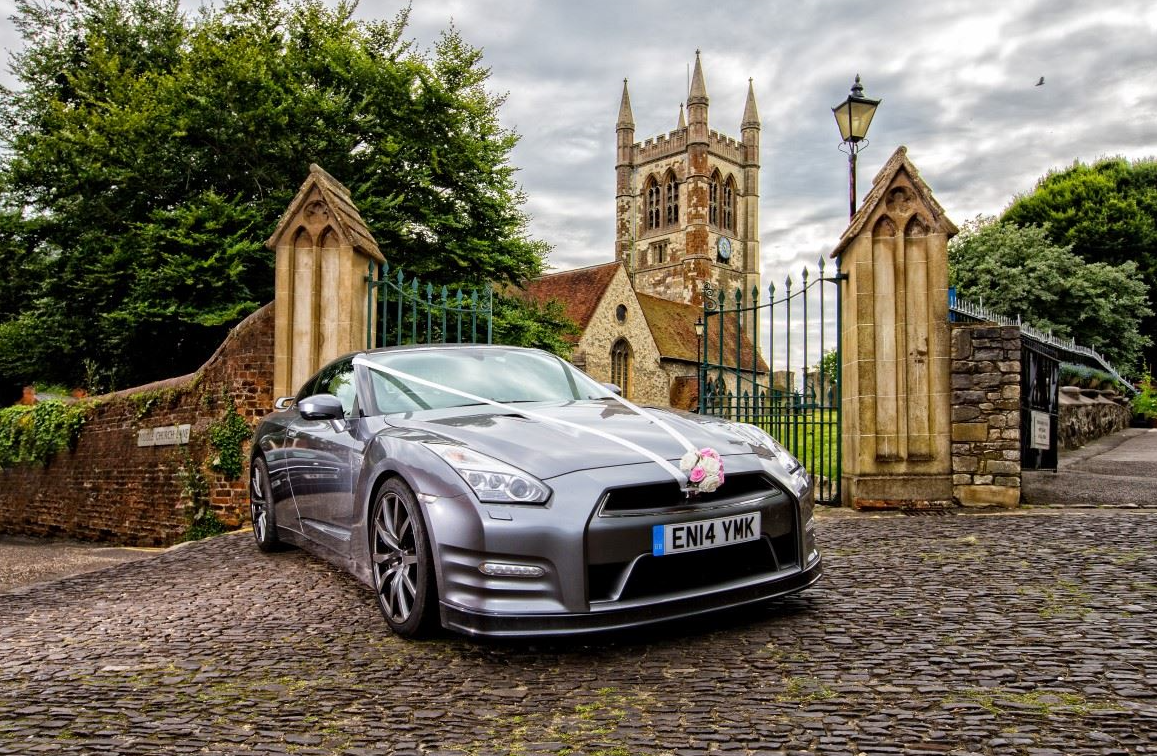 This team offer two classic cars for you to choose from for your wedding transportation. Their white Rolls Royce Silver Spirit II is the perfect car for a wedding, with its classic colour and customised French number plate. You'll love the classic look of this car. In contrast is their bright red Bentley Turbo R. If you're a couple who like to make a statement, then this car will be perfect for your wedding. Hire both cars for the day (one for him, one for her!) and receive a discount or a bottle champers! Perfect, or what?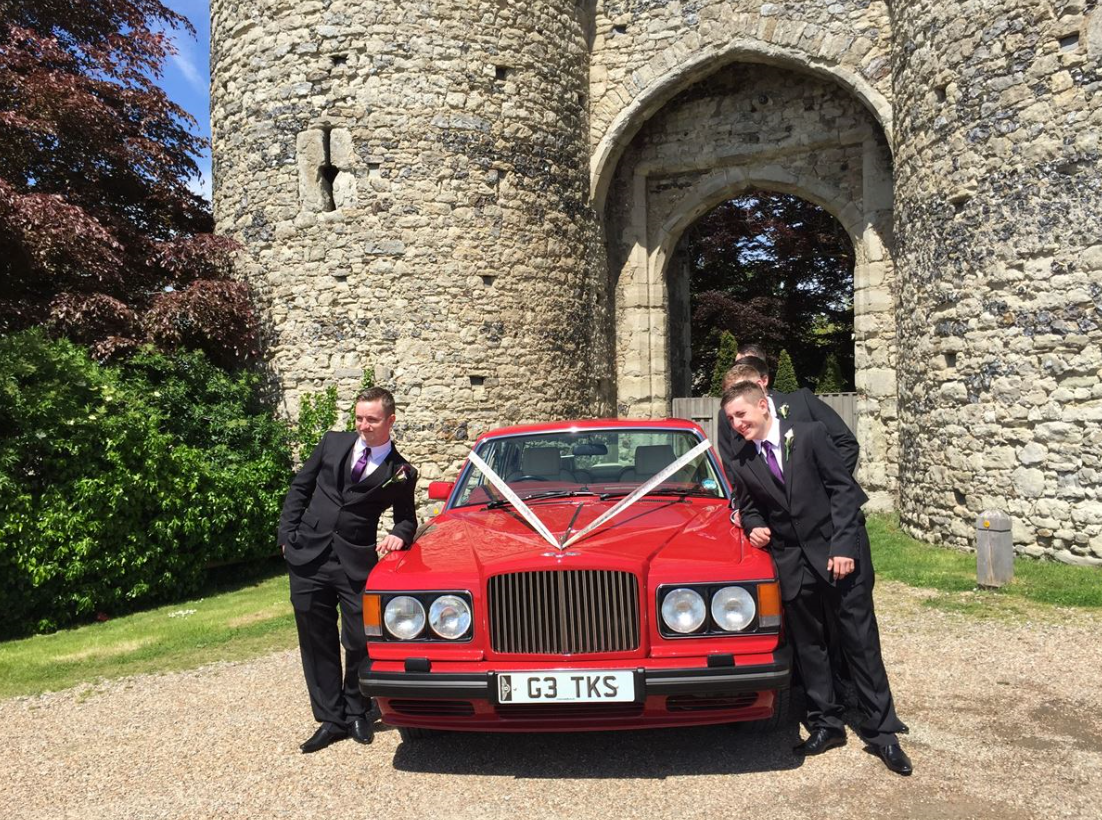 Another icon of London life is the black taxi. This company have a fabulous selection of black taxis to escort you to and from your wedding. They even have an amazing vintage Routemaster bus that you can hire for the day to escort you and your guests. This team have escorted brides, grooms and guests to some of London's most exclusive wedding venues in classic style. Plus, if the style of vehicle wasn't enough, their professionalism and excellent service will be sure to charm you. If you love London life and are obsessed with these adorable cars, then you simply must give these guys a call to secure your taxi today.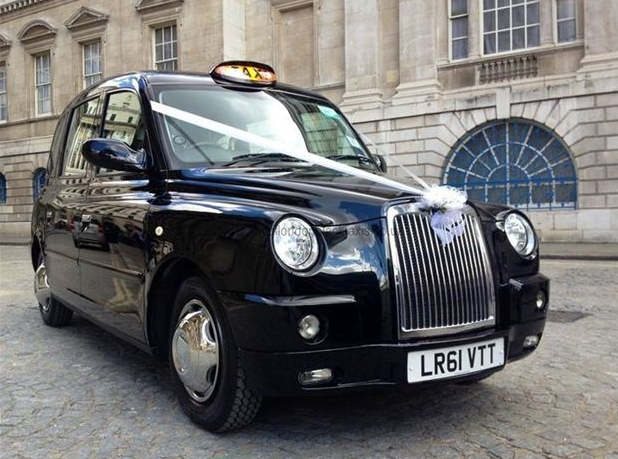 If you're longing for a unique entrance on your wedding day, then you'll be smitten with the fleet of vintage Volkswagen cars on offer with this team. They have a total of 6 classic VW Camper vans, all in range of colours from pistachio green to sunshine yellow. If you prefer something more traditional, then their cream coloured Beetle will make your heart melt. How does rocking up to your wedding in a gorgeous vintage VW adorned with ribbons to match your wedding theme sound? I'll answer for you: it sounds delightful. Book one of these vehicles today so you don't miss out!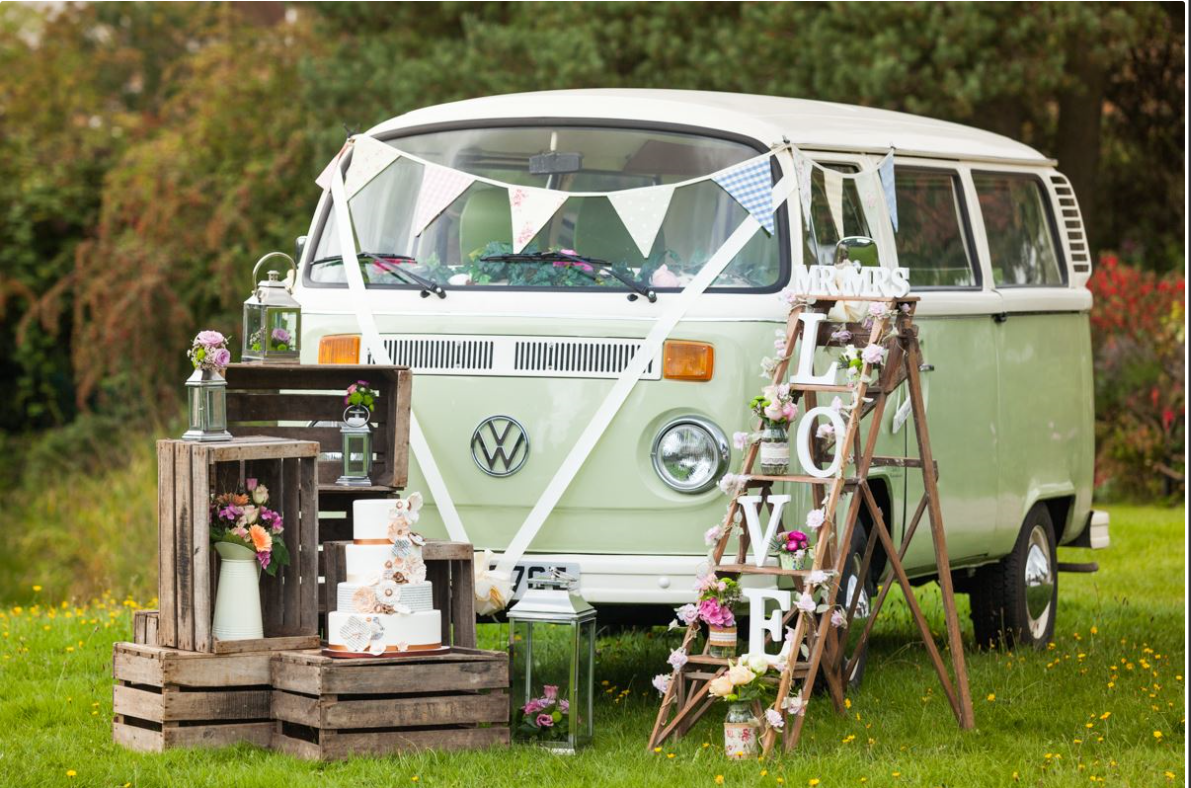 Do you and your partner appreciate classic cars from history? Do you also have an affinity with London's aesthetic? If you said yes, then you'll love what the team at White Wedding London Taxis has to offer. This team have a wide selection of London taxis, all from varying time periods, all extremely lovely in their own ways. You might pick a modern taxi to reflect the modern life that you and your spouse-to-be share in London, or perhaps you'll pick a vintage taxi to bring back a sense of class to your wedding ride. Either option will give you great, trustworthy service and beautiful transport on your wedding day.

Are you and your partner huge romantics? Do you love the romanticism that comes with a horse-drawn carriage? If you want to feel like Cinderella and Prince Charming on your wedding day, then you'll fall head over heels with the offerings from the Horse Drawn Carriage Company. Getting transported to and from your wedding in one of these stunning carriages is the epitome of romance and class. We travel in cars every day, so why not go for something truly unique? It may take you slightly longer to get around, but those horses are too adorable to pass up.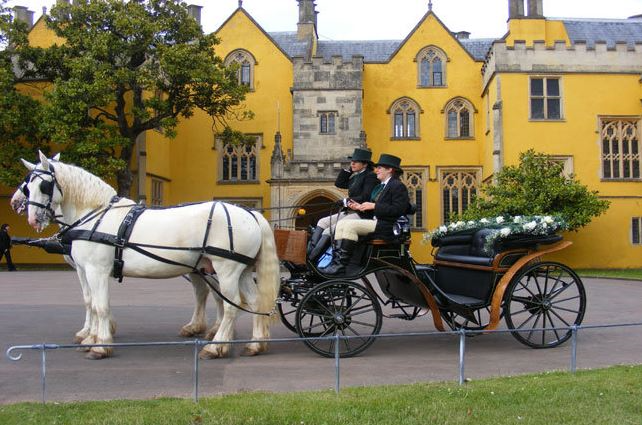 The team at Alpha Class Wedding Cars like their clients to feel like celebrities when they arrive for their weddings. This is why they have a selection of some of the most prestigious wedding cars around. Fancy arriving at your wedding in a classic Rolls Royce? How about a sleek and modern Mercedes Benz S-Class? With many more cars to choose from and a world-class service, you'll be sure to find your perfect transportation from this team.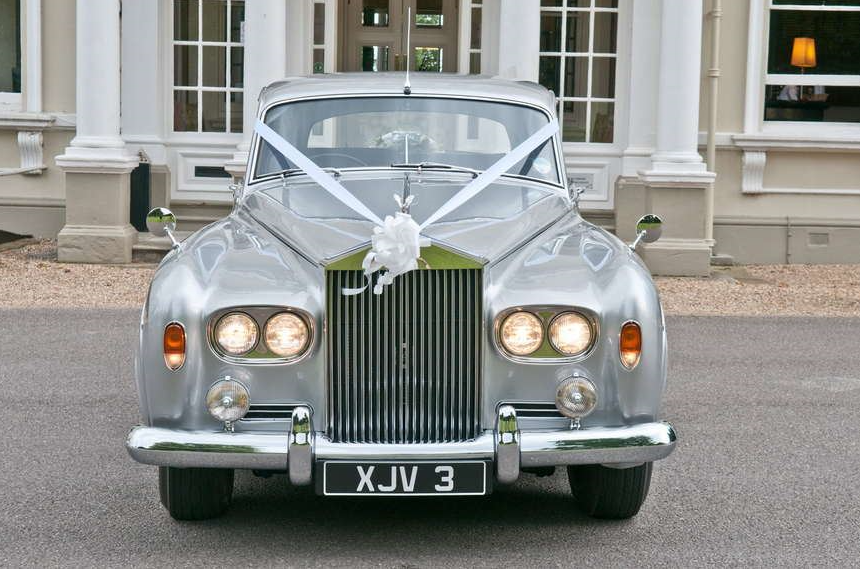 If you've always appreciated a classic, well-made car then you'll love what's on offer at Morse Wedding Car Hire. This team have a collection of genuine vintage cars from their Daimler V8 with its 1960s class, to everyone's favourite wedding car, the beautiful Rolls Royce. Whatever you choose, this team will make sure you arrive in a perfectly maintained, luxurious and stylish car that makes you feel like a movie star.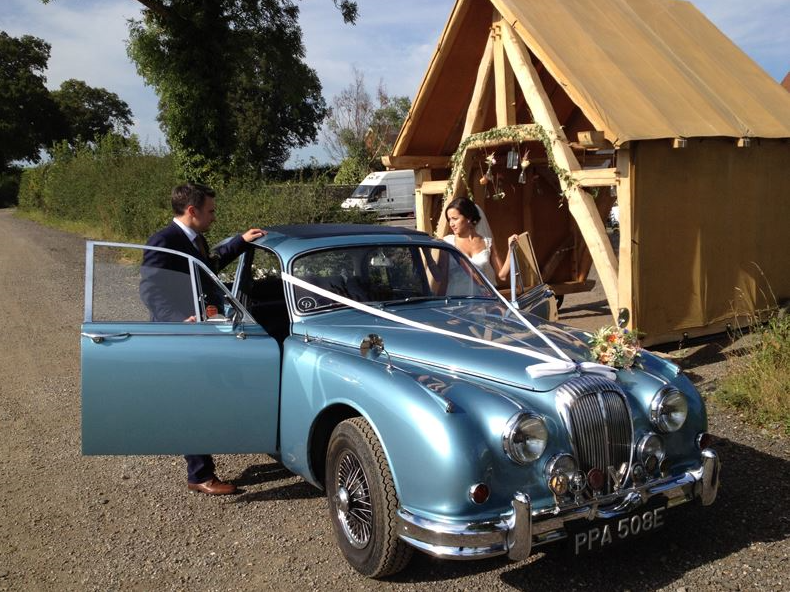 The team at London Luxury Chauffeuring are convinced that they have the most perfect cars for your wedding day. If this is getting you excited, then you're in the right place. This team offer a prestigious chauffeur-driven wedding car hire service, where they are committed to making your day run as smoothly as possible. In this team's ritzy fleet, you'll find modern makes including Mercedes and Rolls Royce so that your wedding day ride is as comfortable and stylish as possible. Book this team for your wedding day car hire through Easy Weddings and receive a 5% discount.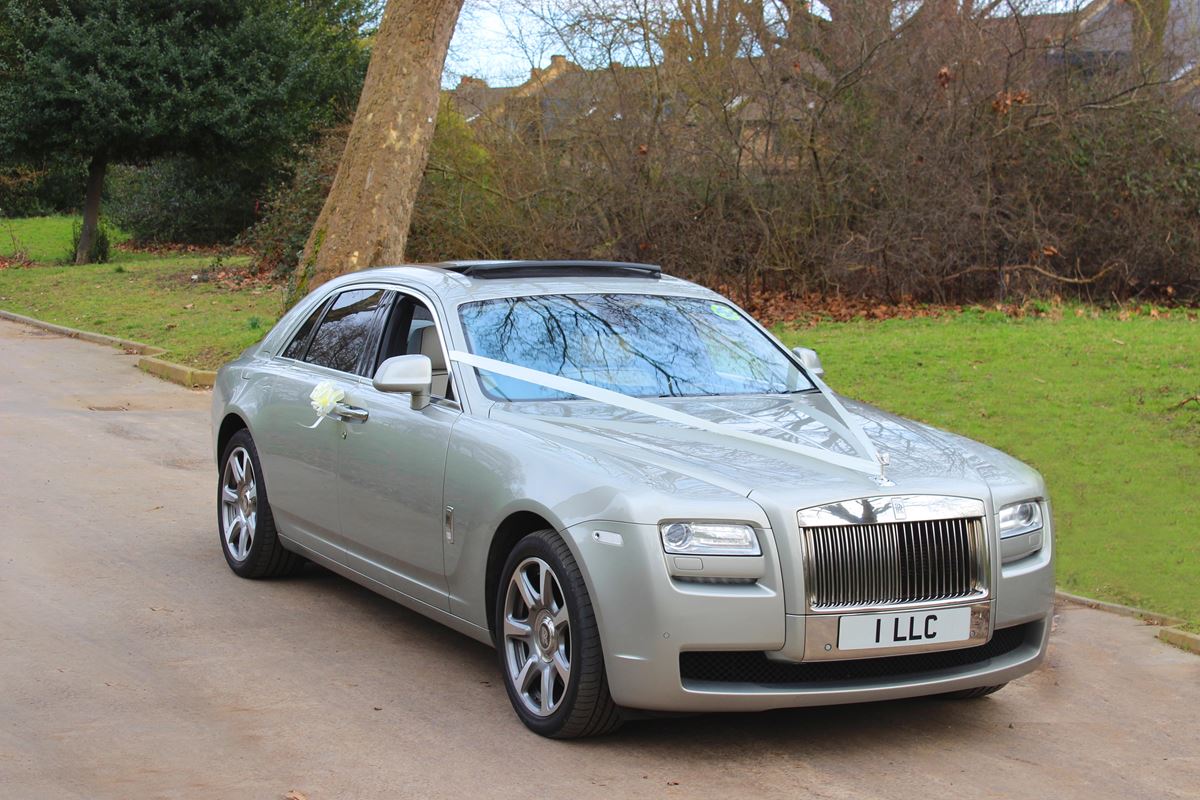 At A.T. Beauford Wedding Cars, you'll come across an amazing collection of cars that you can choose from for your wedding car hire. This team are all about offering impeccable service, alongside their elegant collection of vehicles. In their fleet, you'll find modern, classic and vintage cars to choose from. Their Beaufords are vintage style vehicles with modern mechanics. These cars are classy and very beautiful. For authentic vintage, see this team's 1927 Studebaker. Check out this team, you'll be sure to find a ride that you love.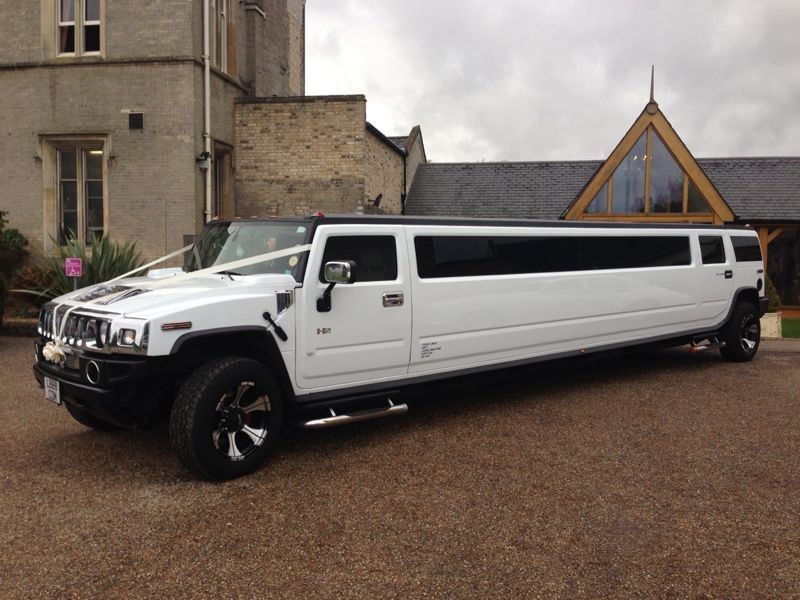 At PB Supercar, you won't find anything generic. This team are all about offering ultimate supercars for hire so that anyone can fulfil their desires of driving in one of the world's best cars. In their fleet you'll find makes including Audi, Bentley, Ferrari, Lamborghini, McLaren, Jaguar and Mercedes. Choosing one of these cars will definitely give you that perfect wow factor entrance that you've been searching for.
If you love a Volkswagen, then Beetle Drive are definitely a great provider to consider for your wedding day car hire. This team have a range of Beetles and Campers on offer that you won't be able to say no to. You'll find one cream camper, two white Beetles and one fabulous pink and white camper for hire in this team's groovy fleet. This team are highly professional without losing their sense of fun. Above all, they are dedicated to giving their clients the best possible service that works for their specific needs and is also completely personal too. Check them out today.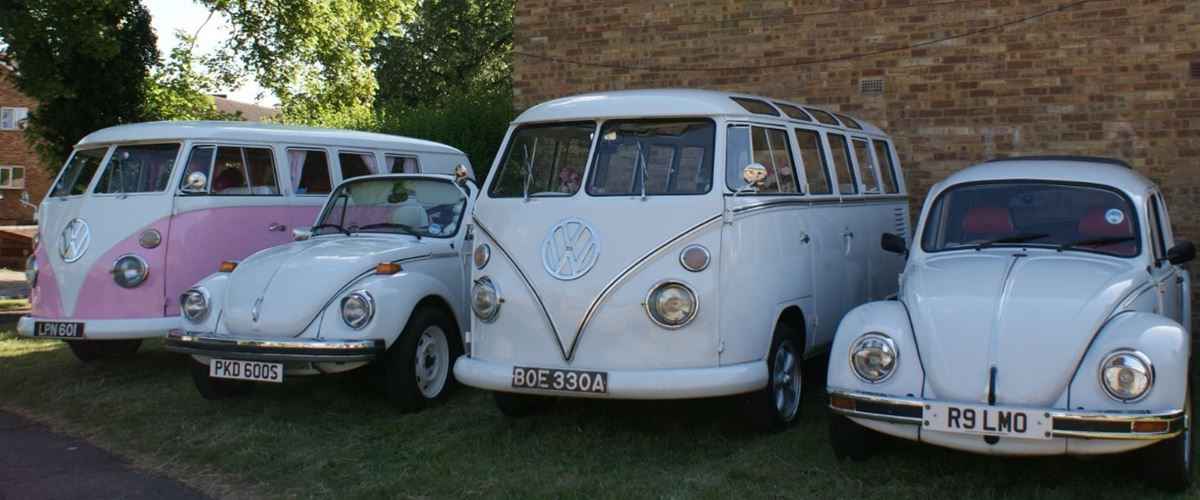 The team at Cabot Prestige pride themselves on being a premier wedding car provider that you can rely on to get you to your wedding in complete bliss. Does this sound like something that you want? Then stick around to hear about what else this stellar company can offer you. This team specialise in high-end luxury cars including models from Rolls Royce and Bentley. Cabot employs trained and professional chauffeurs so on your big day, you will be in safe hands. Don't hesitate to book your favourite luxurious modern make.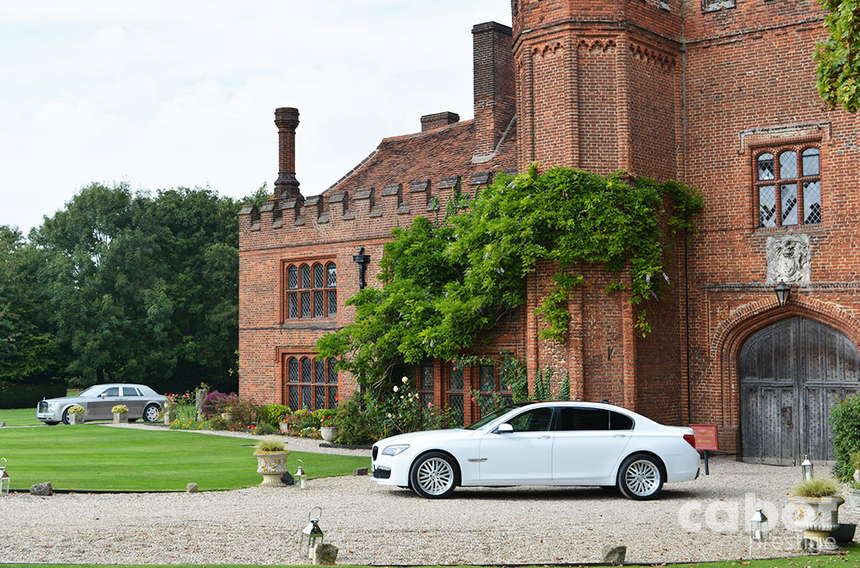 Shirley Chauffeurs are a team who pride themselves on their ability to provide friendly and professional service that you can rely on. This team are a family run business who first started in 2008. Since then, they've grown from a one car business to a nine car business and they're very well regarded in the area. In their fleet, you'll find a range of purpose-built wedding cars like the Imperial, Regent, Bramwith and Royale Windsor Landaulettes. You'll also find an amazing white vintage taxi and a vintage Morris Minor Convertible. Check them out now so you don't miss out on any of their beautiful cars.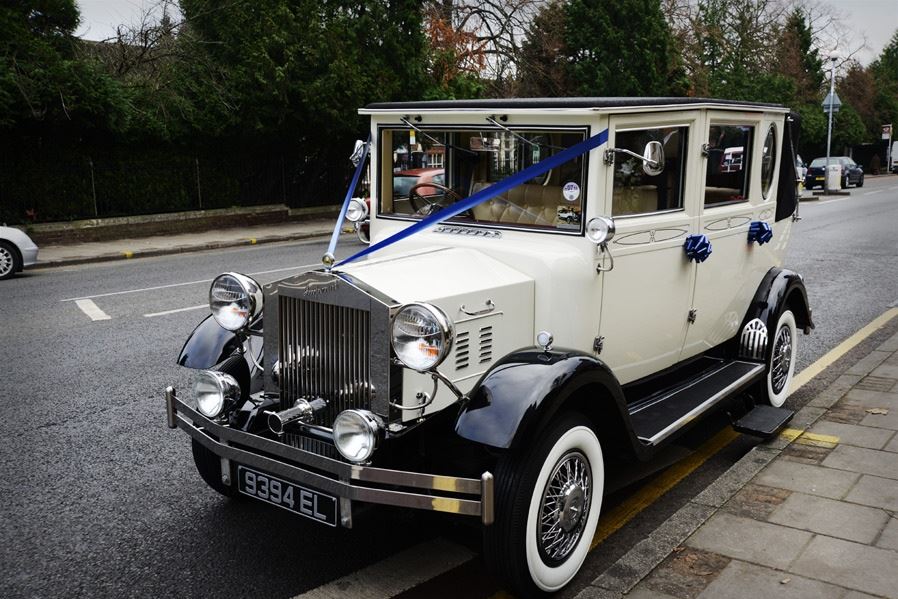 The team at Balmoral Wedding Car Hire specialise in the hire of executive cars for weddings. This team are all about top of the range cars and service. Their professional drivers will escort you in your car of choice with confidence, and of course, with your safety always in mind. This team offers a beautiful Rolls Royce Silver Spur in crisp white, alongside a modern Mercedes S Class, and a genuine vintage 1926 Rolls Royce. All of these cars have a distinct style and would be perfect for your upcoming wedding. Book now to secure you favourite car.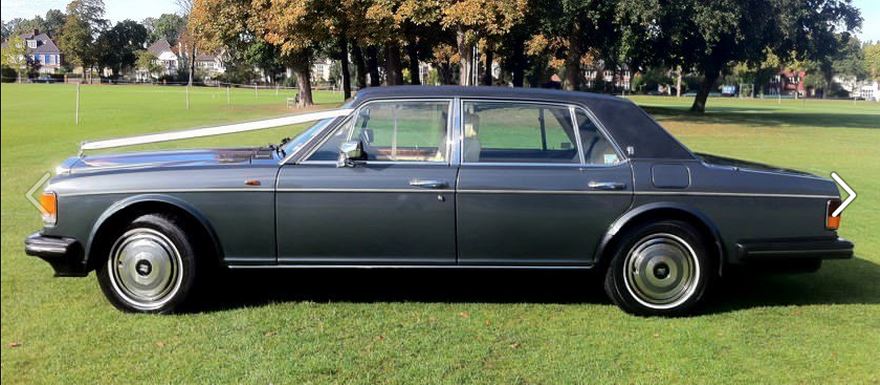 For many of us getting married, budget does come into the picture. Some couples can't just go spending a big chunk of their savings on their wedding car hire. If this sounds like you, then you're very lucky and are in the right place. Phantom Car Hire specialise in affordable wedding car hire of their luxury modern vehicles, which sounds like the ideal scenario, doesn't it? You too can arrive at your wedding in one of the great cars like a Bentley, Mercedes, Jaguar and Rolls Royce. Check their fleet out today – you won't be disappointed!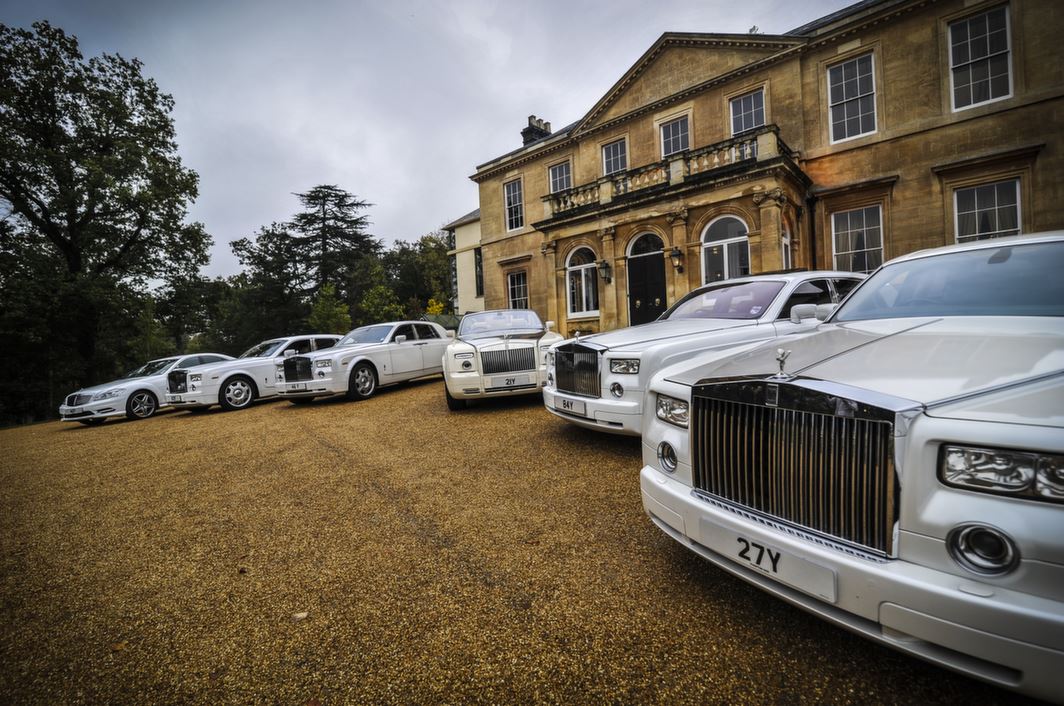 At Fenton Chauffeur Hire, you'll be offered nothing but professional and reliable service. This team are all about the service, so you'll be treated like total VIPs as you're whisked off to your wedding in style. Offering a modern fleet of classic chauffeuring cars, Fenton Chauffeur Hire is the perfect option for both immaculate car hire and perfect service. Call them now to see what they have to offer.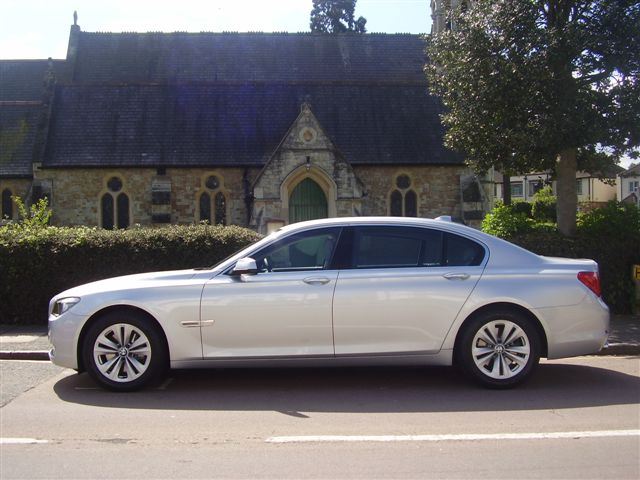 iChauffeur are here to provide safe and punctual chauffeur-driven wedding car hire so that your wedding day goes off without a hitch. This team are all about being professional and tailoring their service to suit their client's needs. Their fleet is made up of some of the best modern luxury cars including makes from Mercedes, Rolls Royce, Bentley and Range Rover. On your big day, you can expect to be greeted by your immaculately dressed chauffeur and shown to your immaculate hire car that has been freshly valeted and is decorated with car ribbons. What more could you ask for?