For the Leeds-based couple planning their idyllic Yorkshire wedding, you simply must have the perfect transport to get you to and from your wedding. We've gathered 10 of the best car providers for you to choose from.
For couples who have a true appreciation for classic vintage and antique cars, then you'll have your pick at Classic Cars of Yesteryear. With a range of heritage buses and cars, ranging in style and age, you'll love what this team has to offer. Are you looking for a classic Roll Royce to get you to your awaiting spouse? Or maybe you want something a bit more unique like a Morris or an Austin? Whatever you're thinking, this team will have it.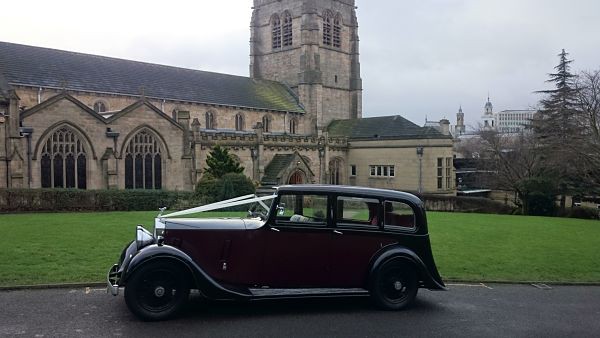 At Laura's Vintage Limousines, you'll find some truly fabulous cars for your wedding that are both classic and unique. Travel to your wedding in another era with the 1926 Austin Mayfair limousine on offer in beautiful black and ivory. You'll love the elegance and charm of this gorgeous car. If the Austin isn't for you, then perhaps you'll be enchanted by one of their Daimler limousines. They have a spacious 7-seater closed-top, along with a Laudaulette model which is a semi open top, both in the classic black and ivory. Whatever stunning car you choose, you'll end up with a vehicle that oozes sophistication and class and that will look amazing in your wedding photos.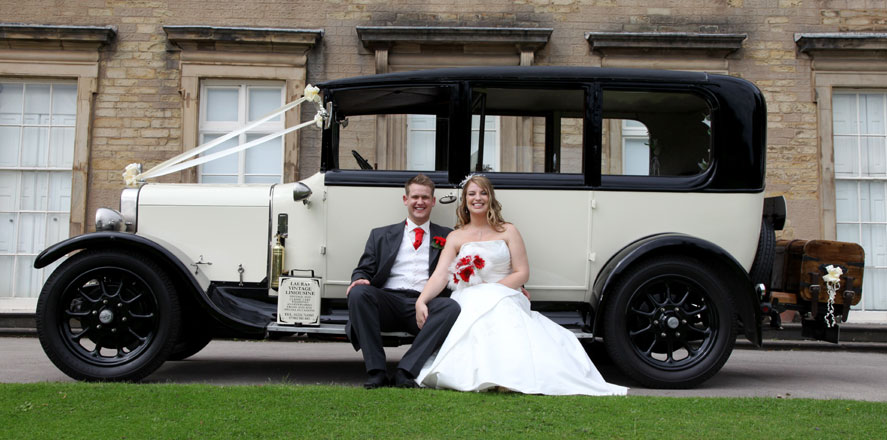 If you're a lover of clean, modern design and craftsmanship, then you'll have to take a look at what's on offer at Great Expectations. This team offer the hire of their sleek and oh-so-cool Jaguar XJ which will bring you to your wedding in complete comfort and style. With professional and presentable chauffeurs, the choice for customisable flowers or ribbons to accessorise your ride, along with a complimentary bottle of champagne, you'll be in total heaven with all of these mod cons.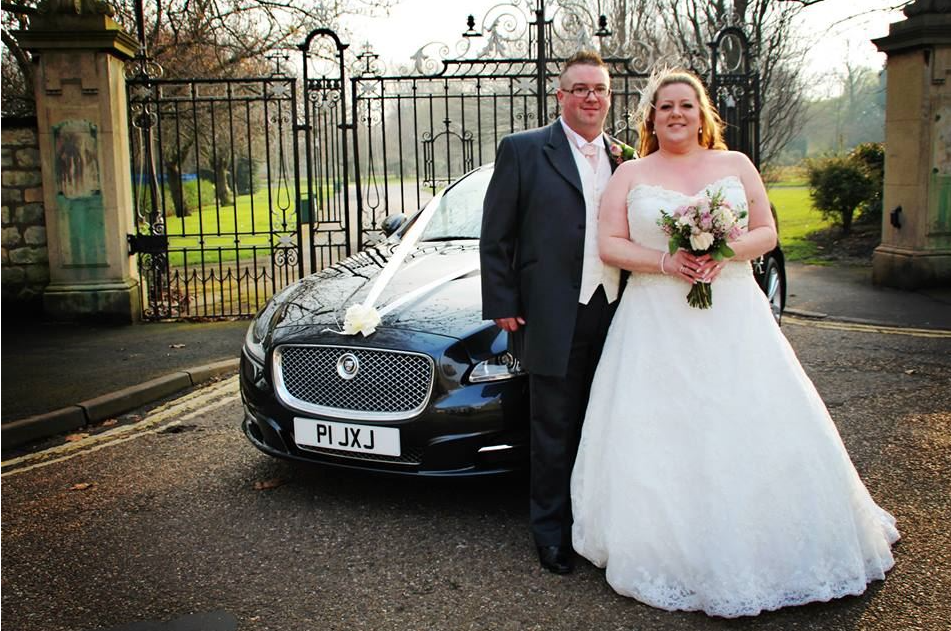 For some, the idea of having anything other than a limousine escorting you to your wedding is just ludicrous. For these couples, you've found your match in Sunset Limousines. This company love their limos. They offer them in black or white, so you can choose which classic style you like best. They provide reliable and professional service and will put you at ease as they take you to your wedding. They'll even throw in a bottle of champagne if you want it. You can't get better than that!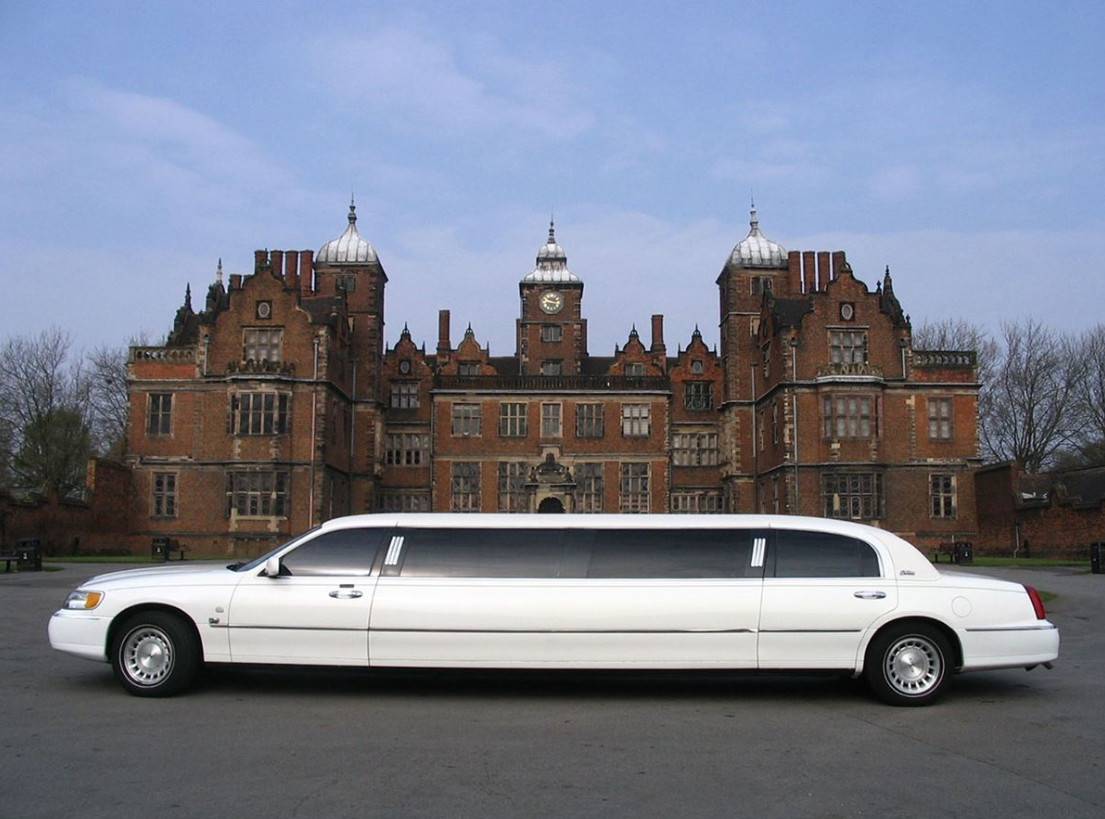 For high standards in safety and service alongside supremely well-maintained cars, you can't go past Dovecote Wedding Cars. With some stunning vintage vehicles, like the beautiful Rolls Royce or the always stylish Bentley, you'll be in car heaven as you peruse their offerings. This team have a range of ribbons in varying colours to decorate your chosen car with to match your wedding theme, and they'll even throw in a complimentary bottle of champagne. For quality and service, this team is your lot.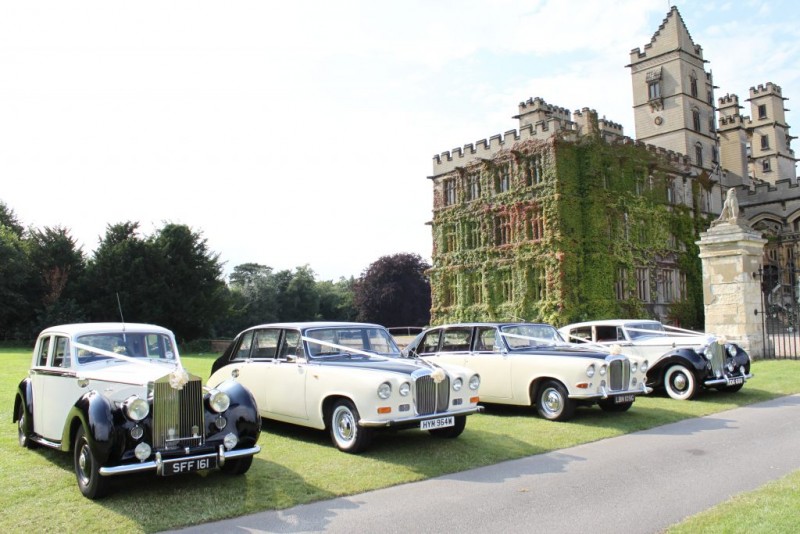 If you're looking for something unique to escort you to and from your wedding, then you'll love what's on offer at York Pullman. How does arriving at your wedding in a 1960s double-decker Routemaster bus sound? It sounds pretty amazing, right? These adorable buses will be the perfect accompaniment to your wedding that will have your guests talking. Choose from the open top or closed top bus for some classic vintage style. This option is ideal for couples who want to have their guests ride in style and comfort alongside them. You'll love the personalised wedding blinds and the accompanying ribbons to make your bus look the part.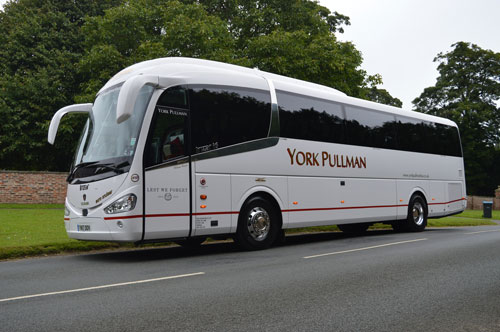 For many couples, a classic vintage style car is a necessity for their wedding. If this sounds like you, then you'll want to check out the family run, BB Wedding Car Hire Leeds. This team specialise in providing the 1930s style Beauford vehicles in a range of styles to suit you. They also have a classic white Rolls Royce Silver Shadow and their adorable Heritage Burghwallis. They even have a vintage VW split-screen campervan for those couples looking to unleash their inner hippies. Offering personalised service alongside all of these stellar cars will keep you both happy on your wedding.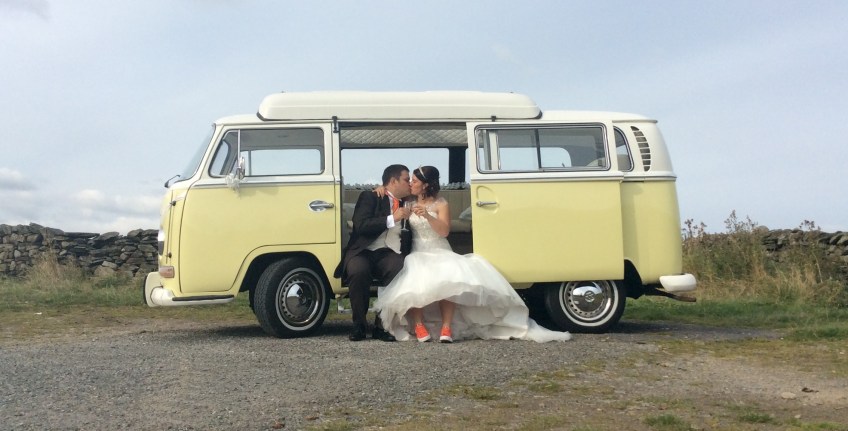 Couples looking for an extremely rare car to escort them to and from their wedding, you'll find it difficult to bypass Eternity Wedding Cars. While this team don't offer a huge range of cars, what they do offer is amazing; quality over quantity, right? Firstly, they offer The Virago, a stunning car handmade in the Midlands with this model being one of only two remaining examples. This car is work of art with its convertible roof and creamy white body with chestnut brown trim. It's so delightful, I may even go book it for my own wedding. Along with the Virago, they also have a Barnsdale limousine, which is a classic 1930s style car that seats up to 4 people. Both of these beauties would look simply divine in your wedding photos.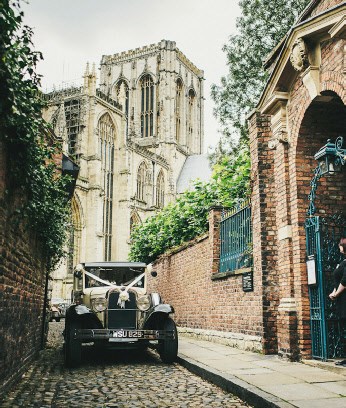 If you want a company who is both friendly and professional, then you'll love the service at Bliss Wedding Cars. Choose from the Roll Royce Silver Spur, Rolls Royce Silver Shadow II or the Jaguar XJ6 Sovereign for your wedding transport with this team. They'll even include a bottle of champagne to seal the deal!

The team at Exclusive Wedding Cars are proud to offer a fleet of 6 glorious hand-made cars for you to choose from for your wedding. Do you like the sound of the beautiful Beauford Tourer? Or maybe you're more of a Daimler limousine couple? Whatever you choose, this team will offer stunning vehicles with flawless maintenance. And to top it all off, they offer great service too. You'll be sure to arrive at your wedding looking immaculate in one of this team's cars.