Bath is one of England's most charming cities. It is the idyllic place to get married. Let's get you there in style. Here are the top 20 wedding car providers in Bath.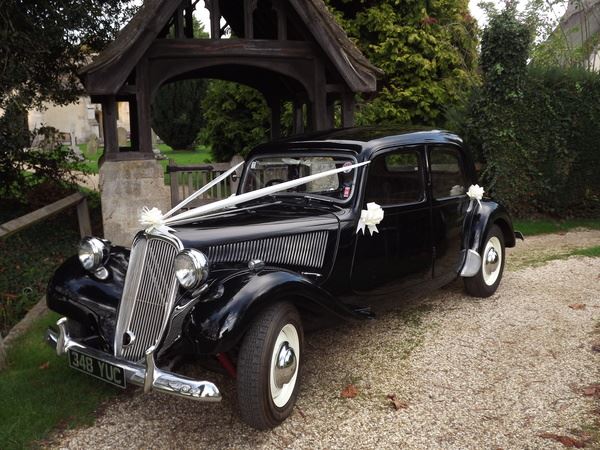 Carlton Wedding Cars is a friendly, family run business that are proud of the personal touch they add to your wedding day. With this team, you'll be getting service from real people who care. Alongside this service, you'll be delighted by their car. This team offer a lustrous black 1953 Citroen Traction. This car is perfect for weddings. It has the wow factor but it's understated enough to not draw too much attention from yourselves. With prices starting at £299, you'll have to consider this team for your wedding.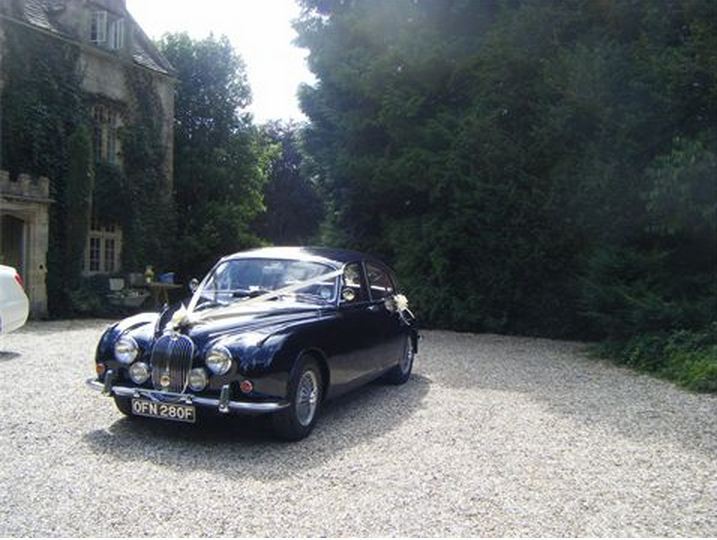 Pegasus Wedding Cars are a team dedicated to providing hassle-free service and hire of their luxury wedding cars. Reliability and professionalism are how this team achieve that easy and relaxing experience for their clients. Choose from their modern cars including the Bentley Flying Spur or their Mercedes E Class. Or if vintage is your style, then their 1960s Jaguar MK2 is a total dreamboat. You'll love its curvaceous lines and smooth vintage style. Modern and vintage in one lovely fleet. Can you get much better than that?
If vintage timelessness and elegance is what you seek, then C and E Wedding Car Hire are exactly the right providers for you. This team offer two 1930s style vehicles which do not disappoint. One is the Branford Elite Landaulette which may look old but was actually built in 2012. Next is their Branford Classic Landaulette which is 7-seater, built in 2011. These recently built cars have all the class of 1930s cars, without the engineering issues and with the modern comforts we all know and love. This is what makes this type of car such a treat. Both of these also come in old English white and black so that timeless style continues into the colouring. Fall in love with these vintage style beauties.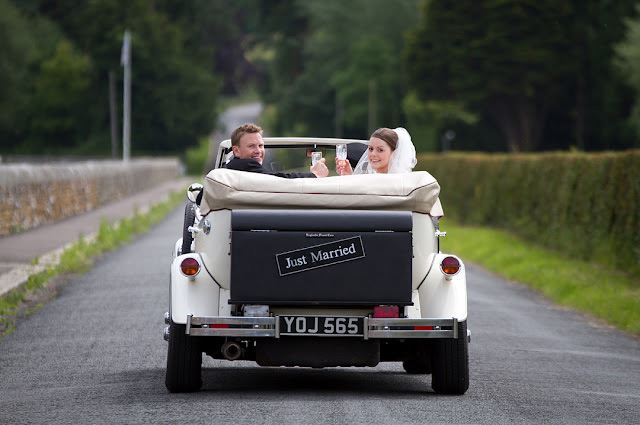 Being in business for almost 20 years has helped this team achieve personal and professional service that you'll definitely want for your wedding. You'll love their vintage style convertible which comes in classic ivory with a black hood. Experience luxury in this gorgeous car as you're treated to the best service. This team goes above and beyond with their inclusions from the hand muff and blanket throw to the refreshments and traditional 'Just Married' sign. Luxury is waiting.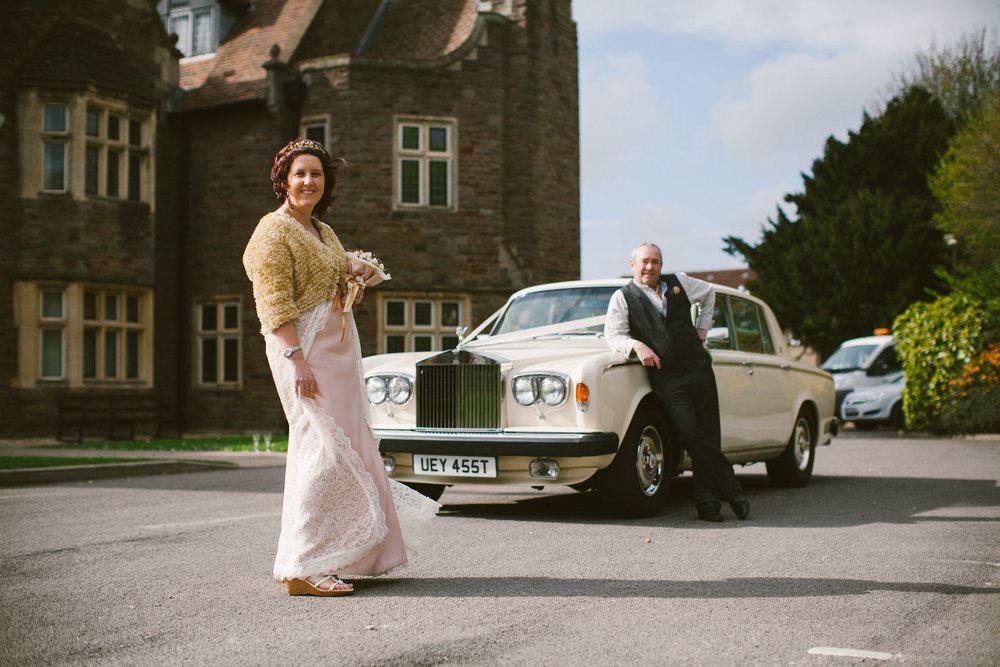 The team at All About Wedding Cars are there to make your day extra special. This team are efficient, friendly, reliable and are big on quality. As they'll only book your wedding on that day, you needn't worry about being rushed or pressured to move faster than you can. Achieving perfection takes serious time. Am I right, ladies? Luxuriate in this team's Rolls Royce Silver Shadow II. You'll never want to get out.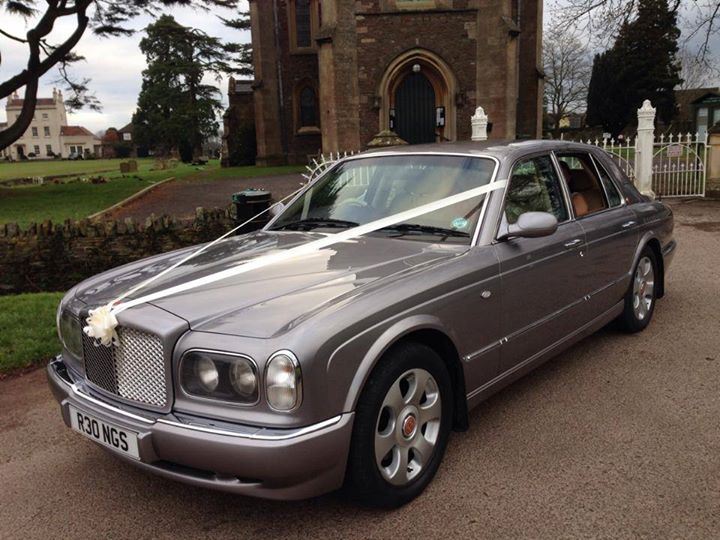 Abacus Wedding Cars are all about the service. This team provide first class service that is tailored specifically to you. On your wedding day itself, you'll find your uniformed chauffeur arriving early with your chosen car, so you won't need to stress about that at all. Choose from makes like Mercedes, VW, Rolls Royce, Bentley and a vintage style Imperial. All styles are covered with this team and no matter what car you choose, you'll receive that great personal service.
This team pride themselves on going that extra mile. With the highest standards of service, you'll also receive a choice of vintage, classic and modern cars. This family run team look after every detail so that you can sit back, relax and enjoy the ride. If you love vintage cars, you may be excited to hear that this team have a 1929 Hudson Essex Super Six. This original 1920s car has everything a vintage car embodies: elegance, class and total luxury. If you want some slightly newer, their 1960 Jaguar Mark II is a gorgeous car with beautiful curved lines and that classic 60s style. This team even offer modern Jaguars, so they really do cover all the bases.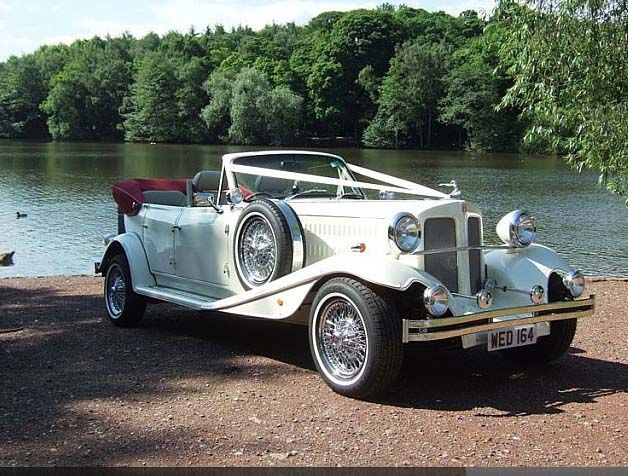 With easy and friendly service, Casey's Cars are the providers you've been searching for. This team pride themselves on their high standards of service and they've got a fleet to match. If you're a bit undecided about what kind of car to hire, then this is the fleet for you as the variety of styles is huge. This team offer a white London taxi which is perfect for those who love that London style. If you're free spirits, consider hiring their VW Campervan which has all of those beachy Californian vibes that, let's face it, every British person wants to bring to their wedding day. Well, the sunshine at least. In this fleet you'll find limousines aplenty and modern Mercedes and Chrysler makes. You'll find classic wedding cars like a Rolls Royce Silver Cloud and a Beauford. You'll even find snazzy Cadillacs! And yes, there is some amazing colours including silver, black and amazing bright pink.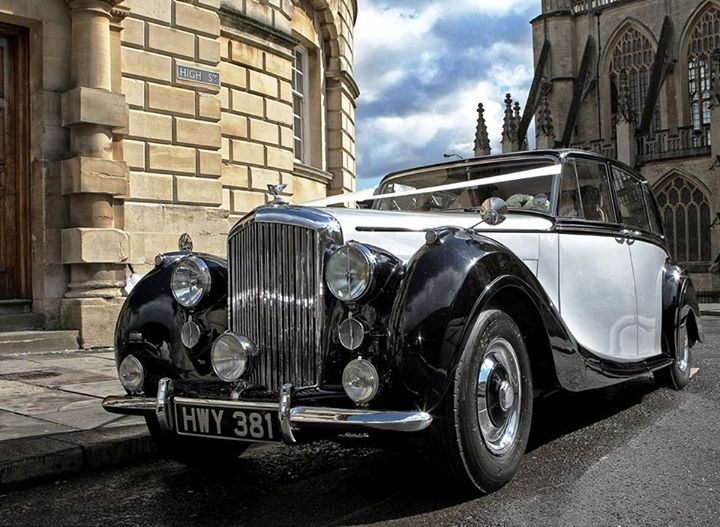 This family run business specialise in perfectly restored Bentley and Rolls Royce wedding cars. If this is sounding right up your alley, then you'll have to check out their cars. Providing that high standard of care and individualised service is what this team is all about. Their immaculate vintage beauties reflect their service. They're not to be missed.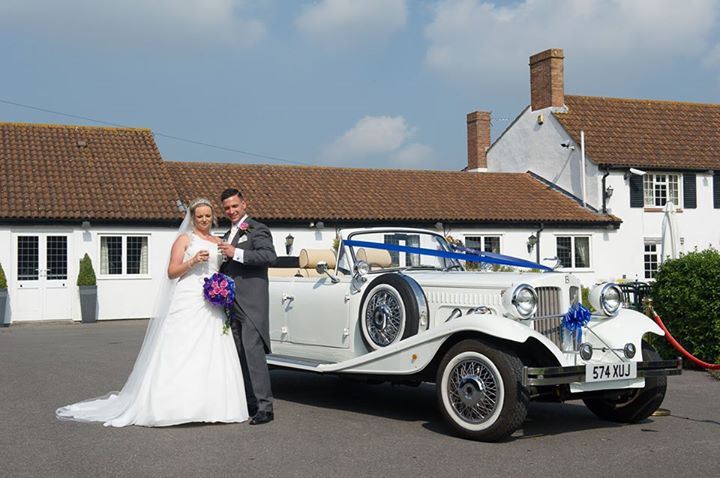 With Spirit Wedding Cars find vintage style, classic and modern cars for you to consider for your wedding. Sit on luxurious leather seats and take in not only the fabulous ride but also just that important event you're heading to. You know the one: big white dress, rings, cake etc. Have this team escort you to the biggest event you'll ever go to, your amazing wedding. You won't be disappointed.

Kens Kars are a wedding car company based in Bristol that service the surrounding areas including beautiful Bath. This team are long established and started out back in 1983. Since then, they have built up a great reputation and a fabulous fleet. Their fleet is made up of 6 genuine vintage cars ready to escort you to your dream wedding. These cars are all from the 1920s and 1930s so going with this team means you'll be getting oodles of vintage charm and class. This fleet is also more colourful than many other wedding car fleets, so couples who aren't afraid of a pop of gorgeous red, yellow or blue will love this wonderful collection.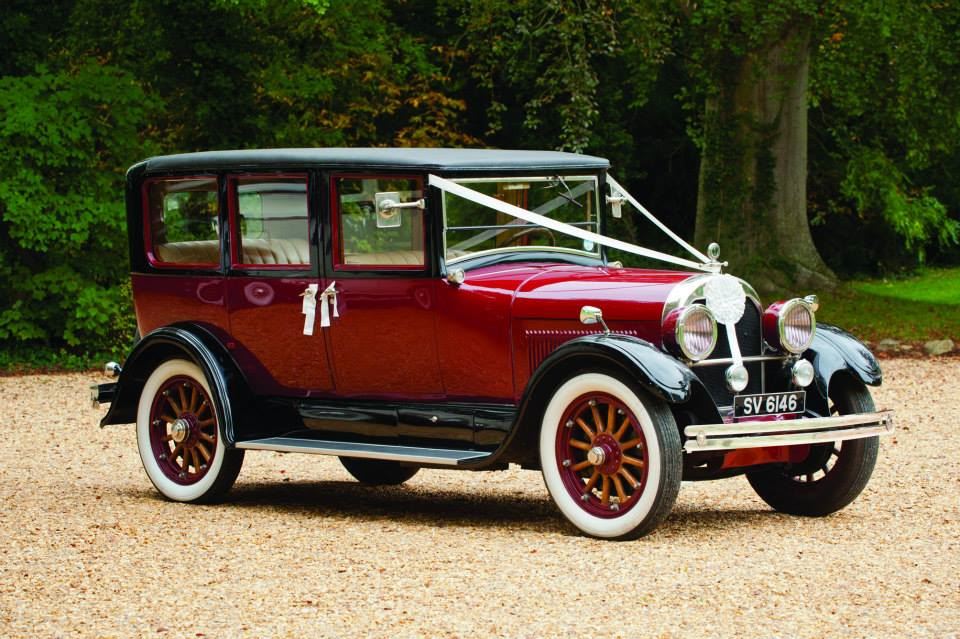 The collection from the team at Vintage Wheels is certainly full of wow factor. This team are all about their beautiful cars and have an amazing vintage collection that dates from 1912 to 1988. How amazing is that? You can pick a car steeped in amazing history for your upcoming wedding and whichever car you choose will be immaculate. This collection has been lovingly cared for by this dedicated team. Let them impress you with their service and their true vintage fleet.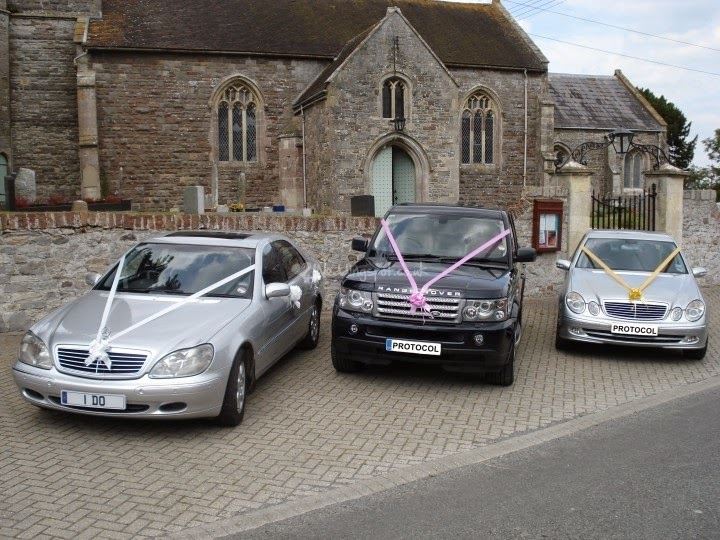 Protocol Wedding Cars is a family run business who are here to bring you their collection of modern wedding cars. This collection isn't like any other. It's completely luxurious and high end, so you can ride to your wedding in the modern car of your dreams. On offer here is a Jaguar XF, a Mercedes S Class, a 300C Baby Bentley and a fabulous bright yellow Ferrari F360 Spider. If any of these delights take your fancy, then make sure you book with Protocol Wedding Cars today.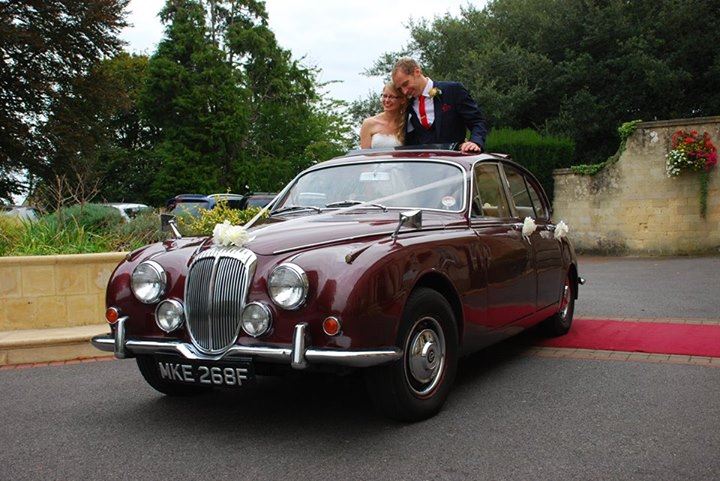 The team at Simply Memorable Wedding Car Hire are committed to providing memorable car hire service for your beautiful wedding. This team are all about the personal touch. In fact, the chauffeur you'll have on the day of your wedding also happens to be the owner of the business. The car that they have on offer is a stunning vintage Daimler that you'll fall head over heels for. Check out this glorious car today.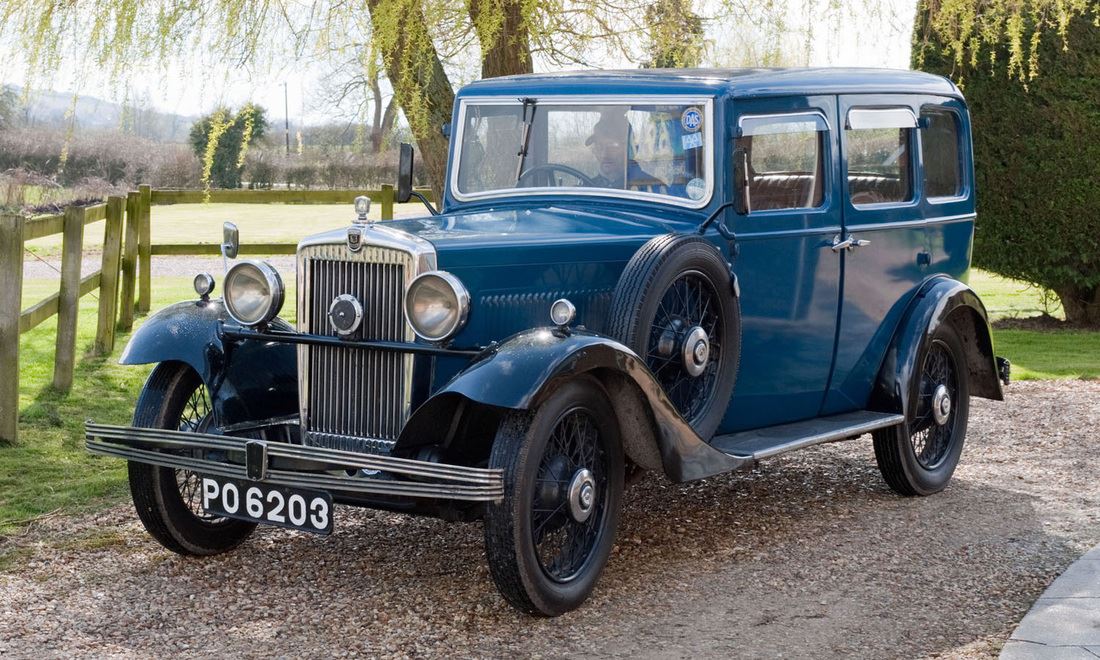 At Atwell-Wilson Motor Museum, you'll be treated to a unique experience for your wedding car hire. This team are unique as they not only hire cars out for weddings and other events, but they're also a motoring museum with plenty of beautiful cars on display. This team have a range of vintage and modern cars on offer for wedding car hire. Their cars are from the 1920s all the way up to the 1970s, so you'll be sure to find a beauty in their fleet that you adore. With prices starting at just £305, you can't beat this team!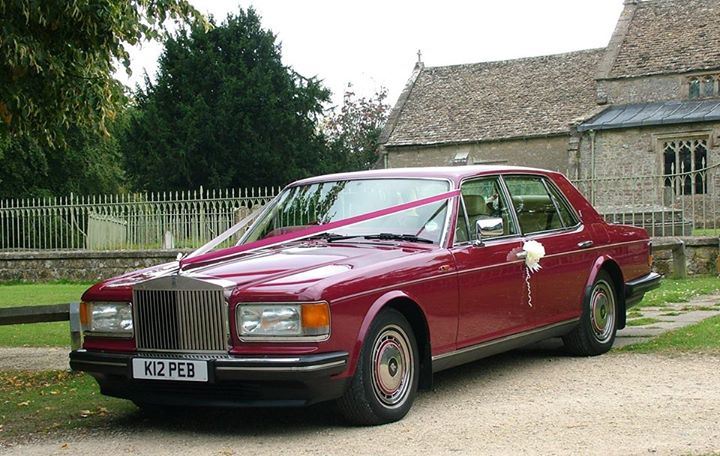 Function Cars are a family run business who are here to offer friendly and personal service. This team are all about great service, attention to detail and providing great value for money. If this is sounding like what you're after, then look no further. This team are here to offer their collection of vintage and luxury wedding cars, which are all driven by professional chauffeurs who will go above and beyond for you on your big day. Let the team at Function Cars help your day run as smoothly as possible.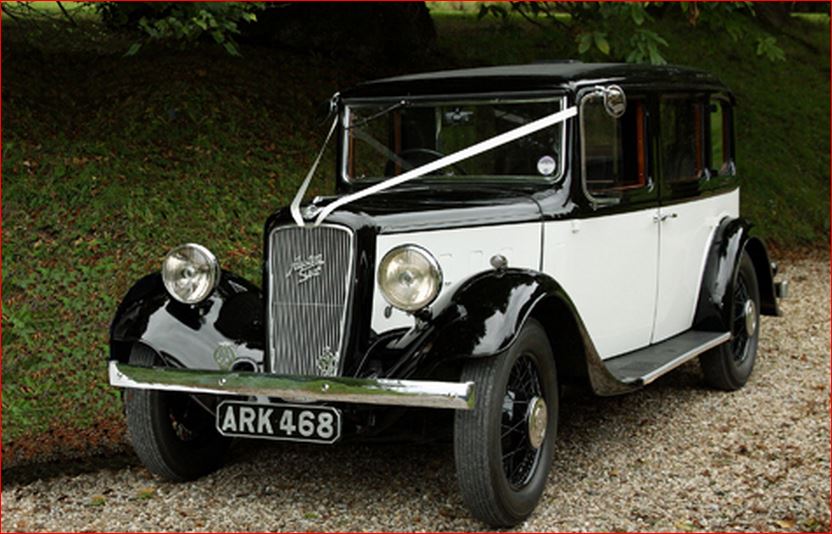 Are you obsessed with British period dramas? Do you love Downton Abbey and Foyle's War? If you answered yes to these questions, then you'll be delighted with what's on offer at Triggol's Vintage Cars. This team have an amazing collection of chauffeur-driven vintage cars for hire, many of which have been featured in the aforementioned television shows as well as Poirot, Land Girls, Warhorse and the Remains of the Day. You'll easily see why these cars were chosen for coveted roles in these amazing productions. They are elegant, immaculate and oozing with genuine vintage elegance and charm.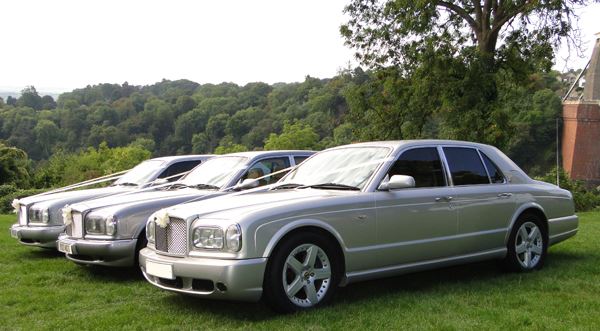 If vintage just doesn't speak to you, then you may be considering a modern car for your wedding car hire. If this is the case, then the team at Bristol Executive Cars may have the exact thing for you. This team are all about modern executive vehicles. In their fleet, you'll find a range of Mercedes saloons including the E Class and the S Class, which are both luxurious and lustrous. You'll feel like a complete VIP as you cruise along to your wedding in one of these with your professional chauffeur at the wheel. Let this team give you the bespoke service that you deserve.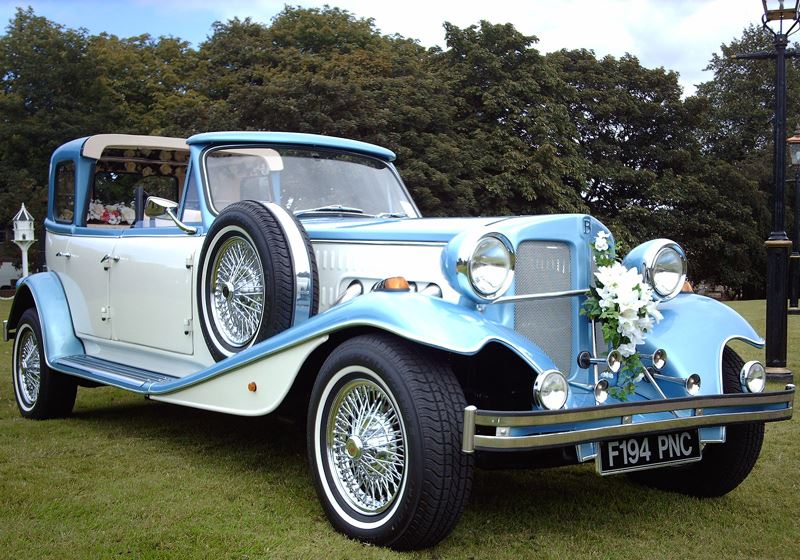 At Limousines Elite, you'll be delighted by the vintage style beauty that they have on offer. Here you'll find a white with sky blue accents 1930s style Beauford, which is the ultimate wedding car. This Open Top Tourer is perfect for any wedding. It has generous leg room and is very spacious so you can fit in with even the puffiest of dresses. Driven by your own chauffeur who comes dressed in uniform, you'll feel oh-so-fancy as you cruise along to your wedding.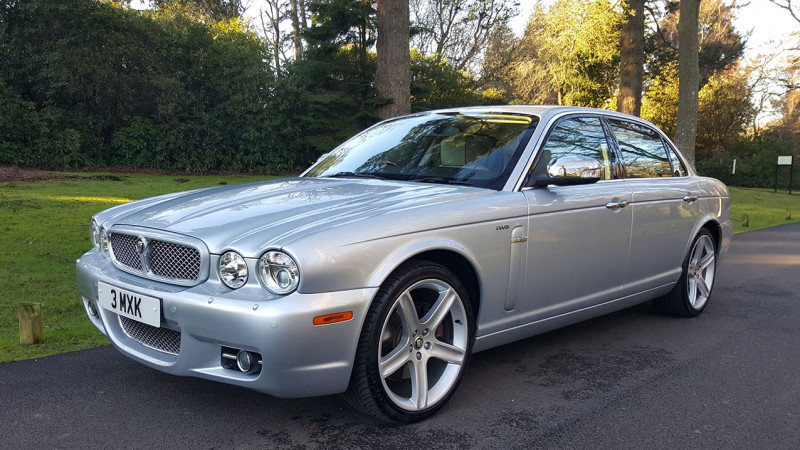 At Premier Carriage, you'll be able to choose from your favourite modern, classic or vintage vehicle for your upcoming wedding. This team have an extensive fleet and are all about providing excellent service at every turn. With over 400 wedding cars on offer, you'll be sure to find something that you adore in this fabulous fleet. This long-established team have been in the business for almost 21 years, which means you'll be guaranteed professional service with great attention to detail. Book with Premier Carriage today.
For more car providers in Bath, click here.