Getting your wedding dress just right will probably require a couple of fittings and you should schedule your final fitting around six weeks before the big day to allow time for alterations. Here are some tips for that all important final fitting.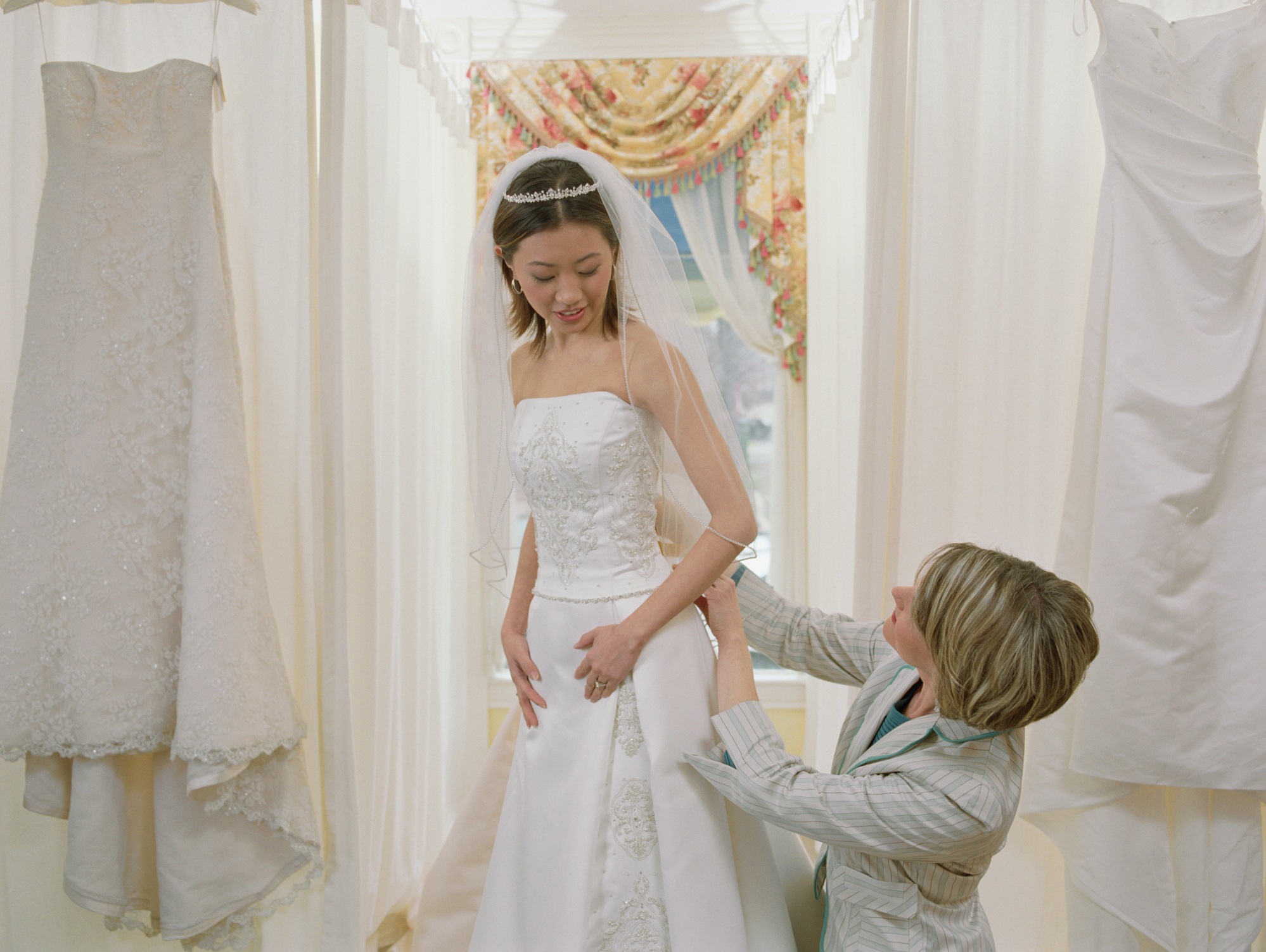 What to bring with you to the final fitting
By the time you get to your final fitting, you will most likely have bought all the other accessories you will be wearing with your bridal outfit. If you find out that some of your accessories don't go well together with your gown at the final fitting, you still have enough time to shop for replacements. If you wait until you have picked up the gown in the days before the wedding it may be too late. Bring along your wedding shoes, your lingerie, your bridal jewellery, your handbag, and your tiara, hair accessories, or veil to guarantee they look just right together with your gown.
The essential things for a good bridal dress fit
When you have a dress fitting you should write down all the changes and alterations you have asked for, so that you can confirm they are all done at the next session. If, like the majority of brides, you have selected a full length gown, ensure the bottom of the skirt just skims the top of the front of the shoes. Move around in the dress as much as possible to make sure that it is comfortable and that it doesn't slip down or keep coming up, and that you're not likely to get a heel caught in the hem. Look out for areas where the fabric is pulling or wrinkling, or where it might not sit properly.

Understand your dress at the final fitting
Use your final fitting as an opportunity to find out a little about how your dress works, and have a list of questions to ask the fitter. These are some of the things you could ask:
What is the gown made of?
What can I use to remove stains?
How should the gown be kept before and after the big day?
What kind of fastenings does it have?
How do the fastenings work?
Can the gown be ironed or should I steam it?
Can the straps or bodice be changed from the ceremony to the reception?
How do I bustle the dress?
If possible ensure the person that will be helping you get dressed for your wedding comes along to your final fitting. Whether it's your mum or your maid of honour, the more they get to know your gown the more they can help you stay calm on the day.