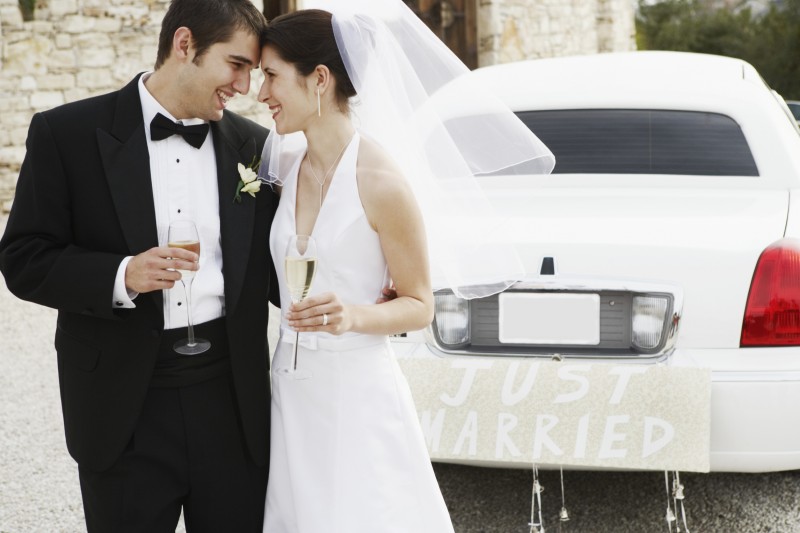 A limousine is a glamorous way to make an entrance to your wedding ceremony but you need to be aware of what you're getting. To help you out, here are some of the essential do's and don'ts of wedding limo hire.
DO book in plenty of time
Wedding car suppliers get booked up quickly and couples often book their wedding car a year or more prior to the wedding. The newest limos are booked up first and if you leave it too late you might have to settle for an outdated model, especially if you are organising the wedding in high season.
DO pick a limo with a high capacity
If you have a big bridal party and want to avoid the expense of hiring multiple vehicles look for a stretch limo that seats up to ten people. Ask whether the limo comes with a fifth door halfway down to guarantee getting in and out goes smoothly. Travelling together in a glamorous stretch limo ensures the journey to the ceremony and reception is plenty of fun.
DO allow extra time for photos
Make sure the photographer has time to take some shots of the bride and limo when it arrives to pick her up. Fifteen minutes to half an hour is generally enough, and the bride might want to practise getting in and out of the limo in her wedding gown.
DO give the groom a ride
Get better value from your limo hire and give the men the opportunity to relax in a luxurious car by having it pick up the groom, his best man, and the father of the groom. They can be dropped at the ceremony venue before the limo heads off to collect the bride.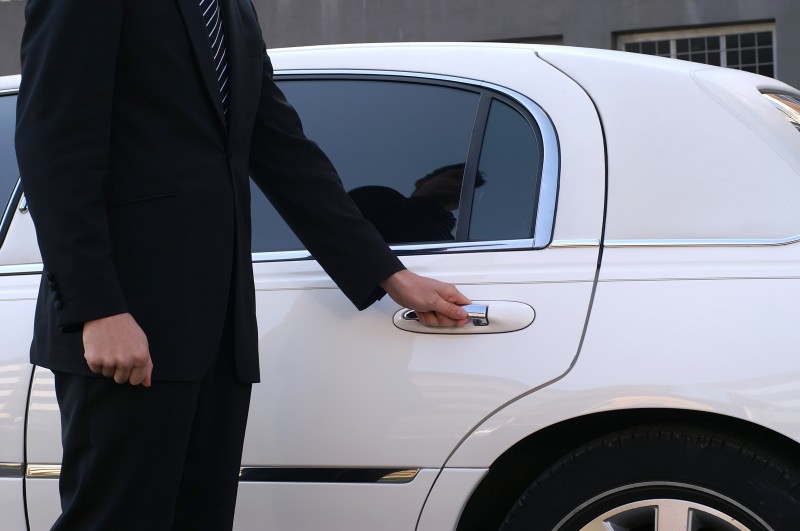 DON'T squeeze in the bridal dress
When you are thinking about what size limo you require, count the bride as two people to ensure she has two seats to spread her skirt across if needed. You don't want the dress to get squashed at this early stage in the day.
DON'T minimise the hire times
Give yourself plenty of time with the limo. It will be more costly to decide to keep the limo longer on the day than if you planned for extra time from the beginning, and it might not be possible if it is booked for another event. Having to rush the ceremony or pictures so that you can get to the reception before your limo's time runs out will only give you unnecessary wedding day stress.
DON'T presume which car you will get
Some pictures on wedding car websites are just for illustration purposes, so ensure your service provider is specific about the car you will have, and make sure you see the actual car beforehand. Don't presume that you will get the car that you see a photo of on the company's website.
DON'T sacrifice quality for cost
You might find a better quality car, and a more experienced driver, from an exclusive wedding limo provider rather than a general car hire supplier. The car will play an important role in your day and will be visible in plenty of pictures, so ensure it is exactly what you wish for.
Use Easy Weddings to connect with your dream wedding suppliers.
Browse the directory and start planning today!