Stroud is a market town that is one of England's most beautiful. Situated within the Cotswolds, Stroud and its surrounds make for the perfect area to say 'I do'. To get to your idyllic wedding in this beautiful area, here are the top 20 wedding cars Stroud has to offer.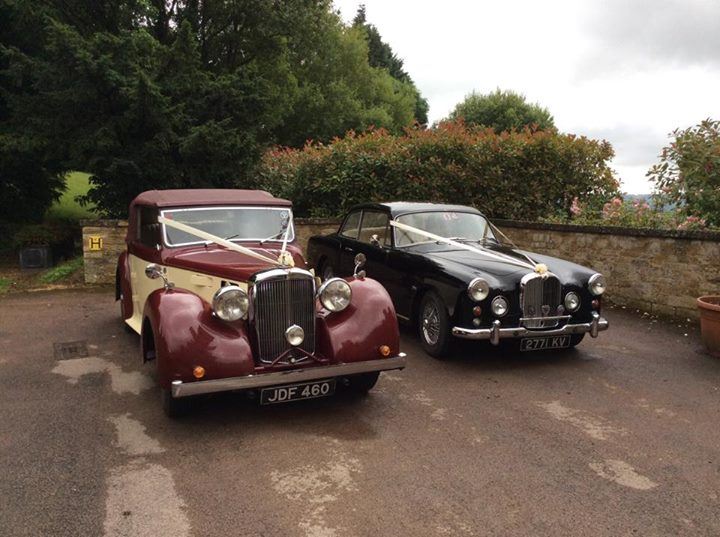 Nostalgia Wedding Cars are all about providing personal service. This family run business love to treat their customers like the individuals they are, meaning that every quote and every call is tailored to you. In their fleet, you'll find 6 stunning cars for you to consider for your wedding. Choose from amazing options like their 1928 Austin Burnham which is an incredible piece of motoring history that would give you the perfect ride to your wedding. If you love the curves of 1940s vehicles, then this team have a treat for you. Their 1949 Austin Sheerline is a black and ivory number that is a 40s lover's dream. Big chrome headlights and leather interior makes this car an utter delight.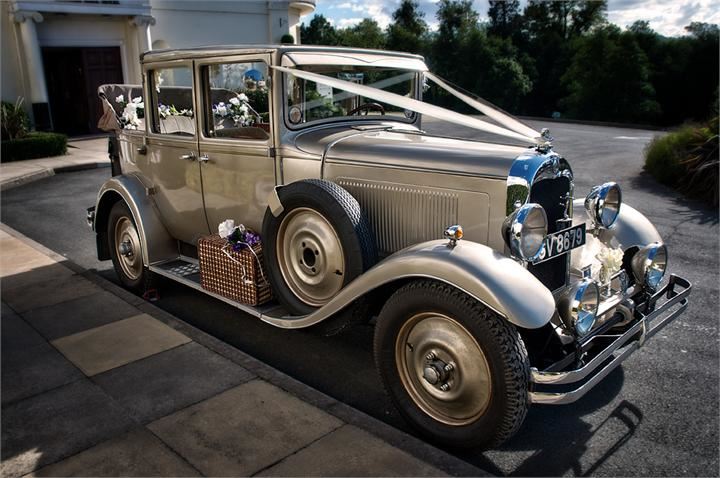 The team at Gloucestershire Wedding Car Hire offer one stunning vehicle for wedding hire. If this doesn't sound like much, wait until you see this beauty before you think this fleet is too small for you. Their car is a genuine article from 1930. Built in the city of love, Paris, this lustrous gold Citroen C4 has an incredibly colourful history. Although this car has been around for a long time, she's been lovingly restored so that she runs beautifully. If you love fabulous 1930s style and if the idea of gliding up to your wedding in a Parisian classic thrills you, then make sure to check out this darling car.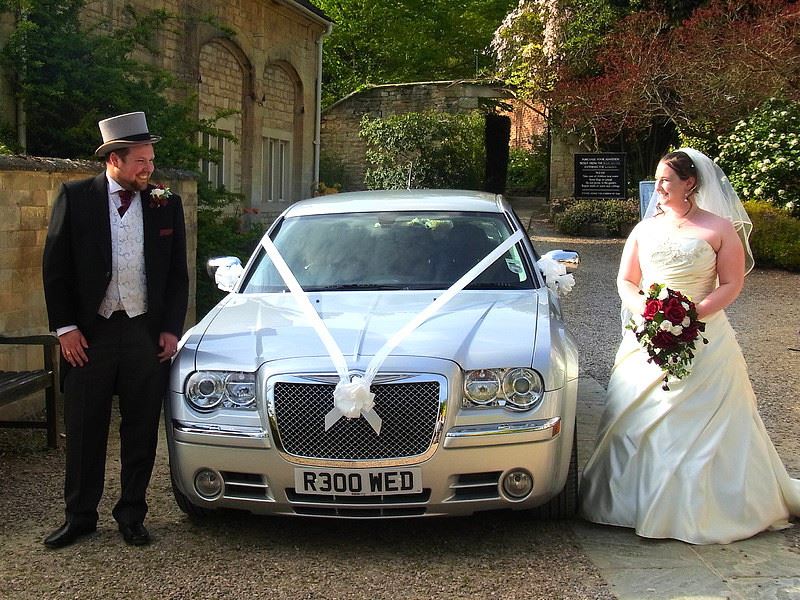 Richmond Wedding Cars love to play a role in their client's wedding days. And they want that role to be a great one. This is why this team make the effort to go above and beyond for their clients. Find this in their excellent customer service, their courteous staff and their attention to detail. Luxurious modern cars are this team's specialty so if this is what you're searching for, then you've found the right providers. Choose from their Chrysler 300c or their Jaguar S-type for your perfect modern ride.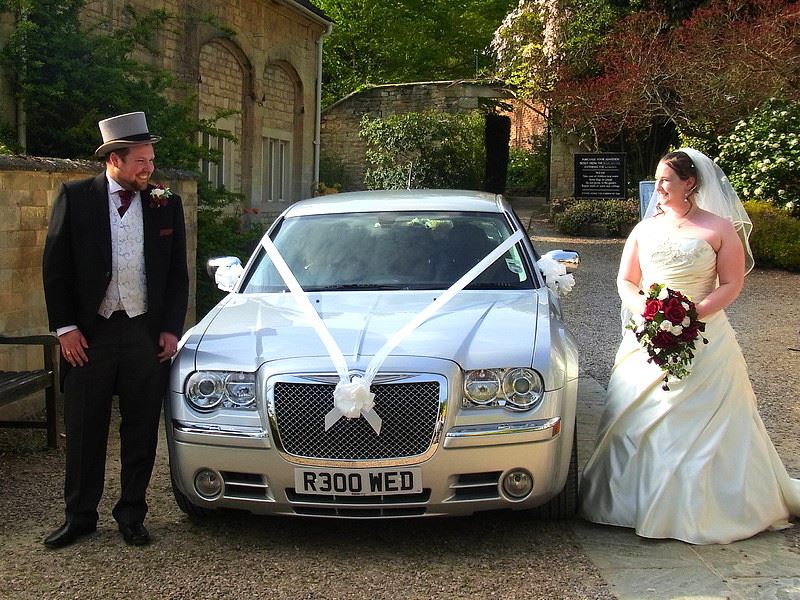 If you love a Citroen Traction, then this is the team you've been searching for. Offering a glorious 1953 black Traction for weddings, this team is definitely worth a look in if you're after that genuine vintage style. This car has been lovingly cared for throughout the years and it'll show as you cruise along in style and comfort to your wedding.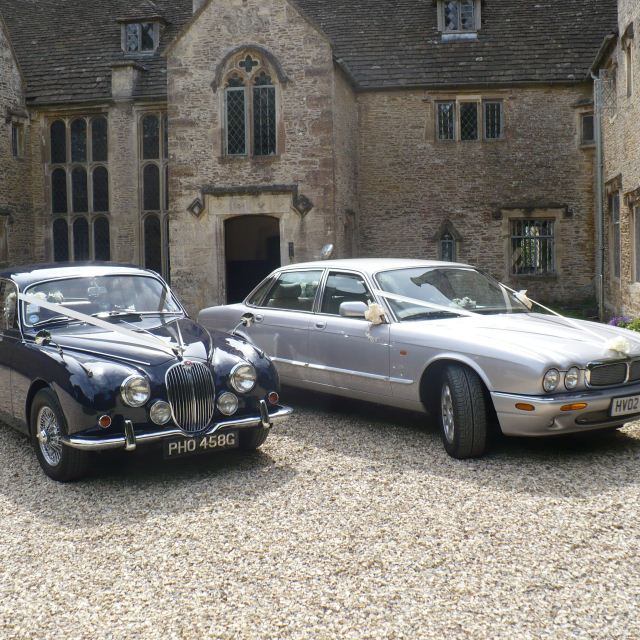 Spencers Wedding Car Hire have a delightful fleet worth considering for your wedding day. Choose from their range of classic Jaguars that sit pretty alongside their 1952 Buick Super. Reliability and excellence in service are the two pillars that this family run business stand on. So if you love a Jag or the Buick is your bag, then this team should definitely be your front runner.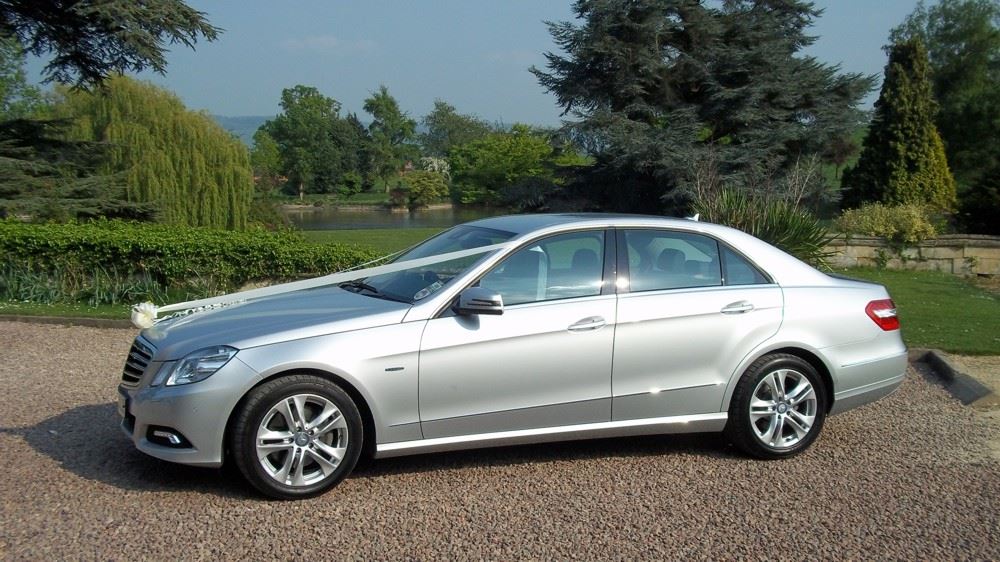 Sometimes only the mod cons of a luxury modern car will do. This is where Cotswold Executive Travel come in. This team are all about providing the best modern cars on the market for wedding hire. Their Mercedes Benz E Class is delight to travel in. Admire the lustrous finish and luxuriate in the comfortable interior. You'll love the reliability and safety features of this fleet and you'll arrive in sleek style too.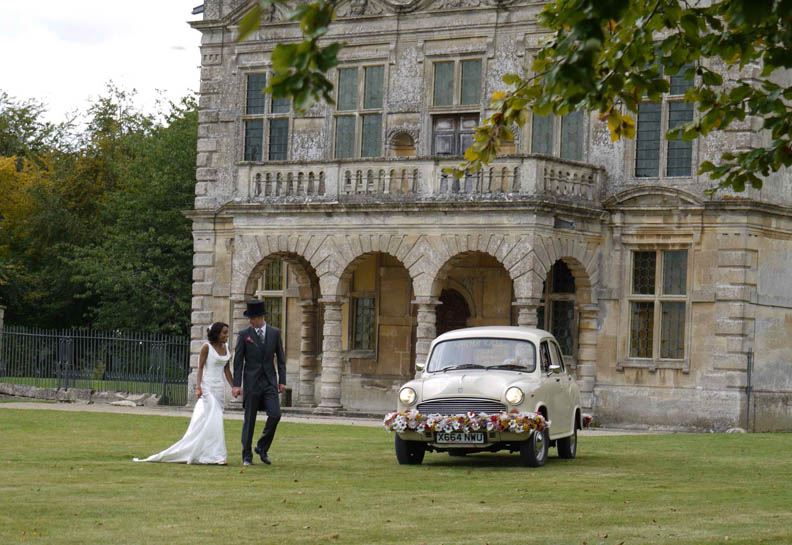 Kushi Cars are offering something truly unique. If you think you can handle quirkiness and delightfulness wrapped in one car-shaped package, then stick around. Offering a classic 1950s style car doesn't seem so crazy, does it? But what if we told you that while the outside is a pretty, yet modest little Morris Minor lookalike, the inside is completely bedazzled with incredible red and gold fabrics. This car has to be seen to be believed. It is a one of a kind beauty that is worth a look in for your wedding. If you decide to book it, you'll even be treated to the bumper being heavily adorned with a gorgeous technicolour selection of flowers. This rare little car is not to be missed.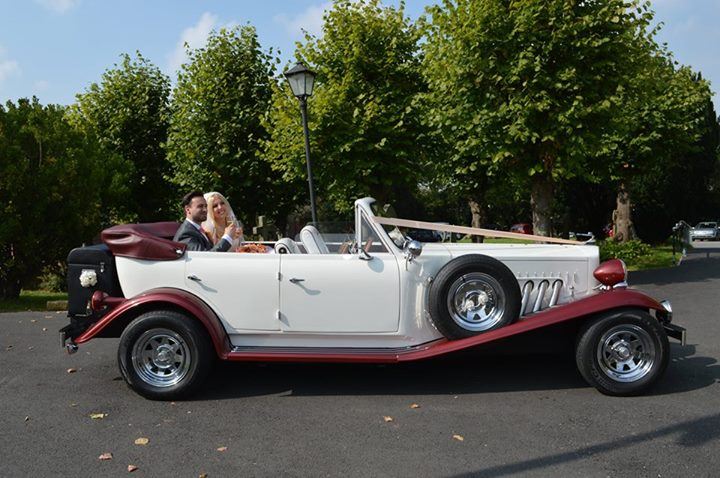 There's something special about finding just the right car for your wedding, and with a great selection to choose from, you're almost certain to find the right car at Function Cars. They have a selection of vintage and luxury cars from a wide range of eras. There's a gorgeous Daimler DS420 Limousine that seats 6, an incredible pristine Beauford Convertible, and if you want something completely out of left-field they also have the UK's only Rancho Decouverable – an 80s eccentricity which is a complete knockout!

You can't do an ultimate fantasy vintage wedding without an ultimate fantasy vintage car. And Ken's Kars have a whole fleet. They're based in Chipping Sodbury, just a 20 mile jaunt away from Stroud, and service the entire area. They have a selection of genuine 1920s and 1930s motors. Best of all, they have a wide range of authentic colours, so you can be sure they'll look oh-so-perfect in the photos. You and your whole party will look like they've just stepped out of old Hollywood film with one of these snazzy cars.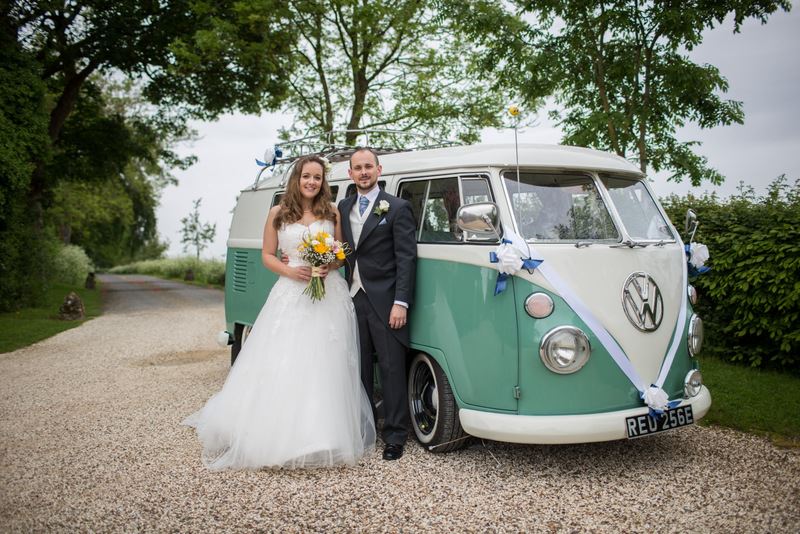 Beep beep! Do you dream of cruising away from your venue in effortless 1960s style? Well, VW 'Do' Weddings has a genuine slice of history for you in 'Bert' – their wonderful 1967 split-screen VW campervan. Bert was imported all the way from sunny California and has brought all the hazy retro vibes with him just for you. Being a campervan, there's room for 5 of your favorite babes or groovy dudes. With a rockin' handmade interior, you know Bert is going to be as comfortable as he is stylish.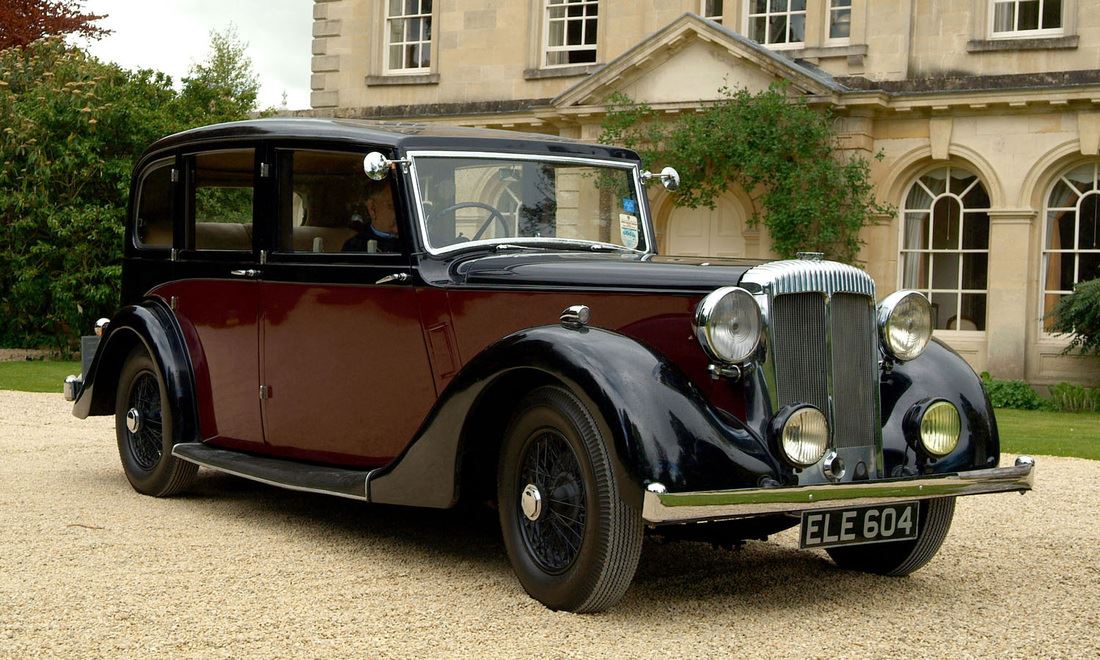 The Atwell-Wilson Motor Museum are a completely unique business that you could utilise for your upcoming wedding in Stroud. This museum has an amazing collection of classic and vintage cars on display which they also hire out for weddings. The cars that they offer for wedding car hire range from vintage to modern. You'll find cars dating all the way to the 1920s up to the 1970s. Depending on whichever delightful car you decide on you'll find prices start at just £305.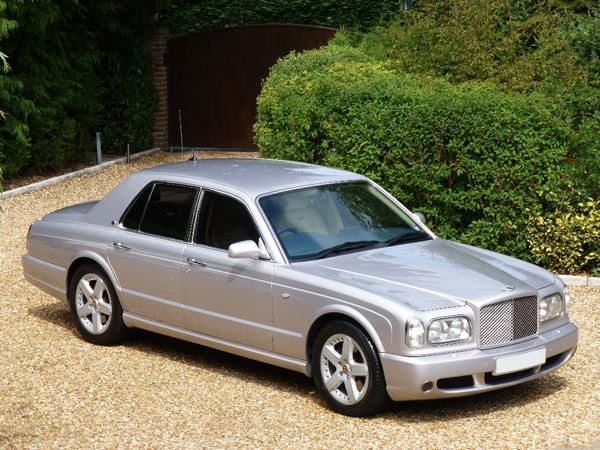 If the best of the best modern car is all you've ever wanted for your wedding day car hire, then Bristol Executive Cars are the right provider for you. This team have a truly stunning range of Mercedes luxury cars for you to consider for your wedding. See their Saloons, E Class and S Class models in their lustrous fleet. They even have V Class people carriers for couples who want to let their bridal party or family join in on the wedding car hire fun. All these cars are offered chauffeur-driven and your service will be completely bespoke and tailored to you.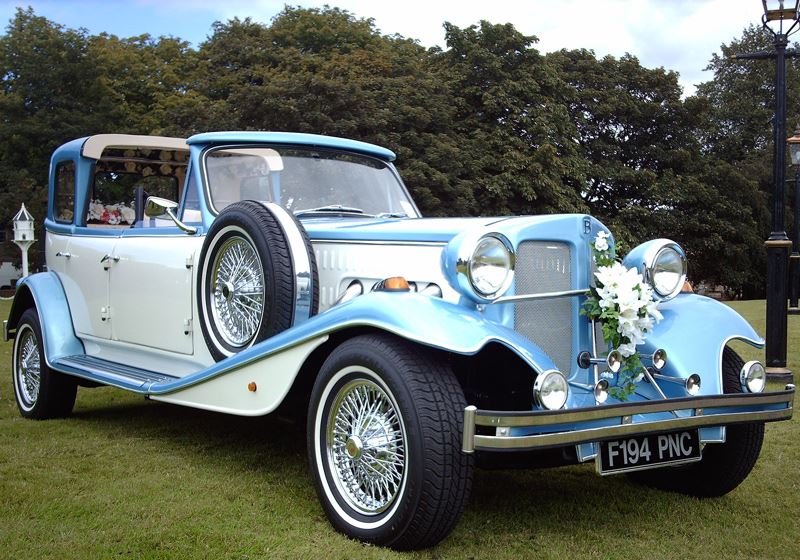 At Limousines Elite you'll be delighted to find a team that is highly experienced and friendly. You don't want to have a wedding car provider that will not treat you well, with this team you'll be guaranteed only the best treatment. And this goes hand-in-hand with what they have on offer in their fleet too. Here you'll find a fabulous sky blue Beauford wedding car. This 1930s style design is everything that you love about vintage style, without any of the mechanical issues that some vintage cars can bring with them. As this car is a modern make, you'll be sure to have a smooth ride to your wedding in this completely stylish and delightful car.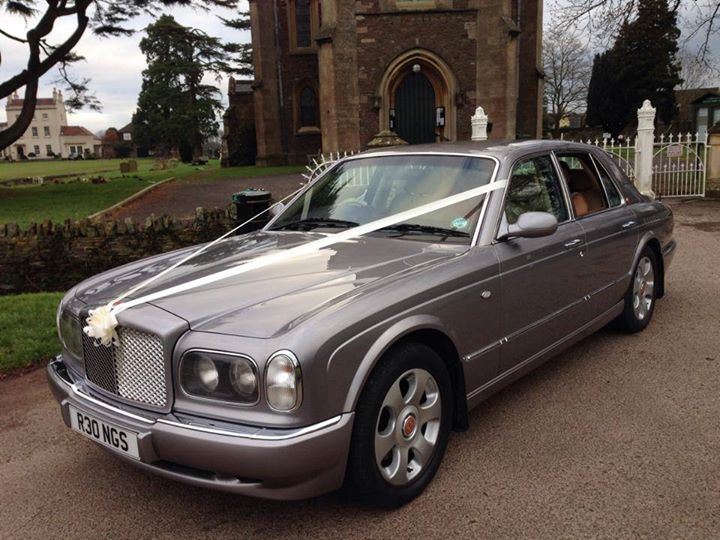 Abacus Wedding Cars are a car hire company that are based in Bristol but service this whole region. This team provide the best service with nothing but professionalism every time. They offer first class service that is completely unforgettable and your hire package will be specifically tailored to your exact needs. The modern luxury cars available in this fleet are available on chauffeur-driven basis, so you can just sit back and enjoy the ride. You'll rest easy knowing that this team is taking care of all the little details to make your car hire perfect.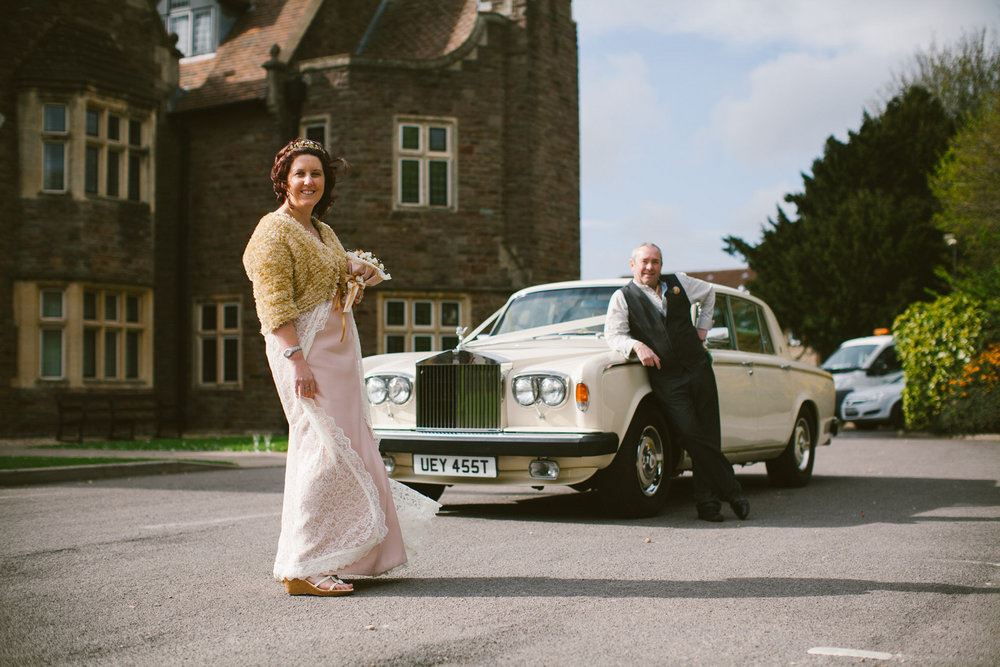 The team at All About Wedding Cars are an exclusive wedding car company who are here to provide a fab collection of vintage wedding cars. This team is small but made up of a dedicated few. This has resulted in them restoring vintage wedding cars to their former glory. You can see from how nice their cars are that they are a truly passionate group of people who just want to share their lovely cars with others for the biggest day of their lives. Hire this team and travel to your wedding in comfort, luxury and complete style.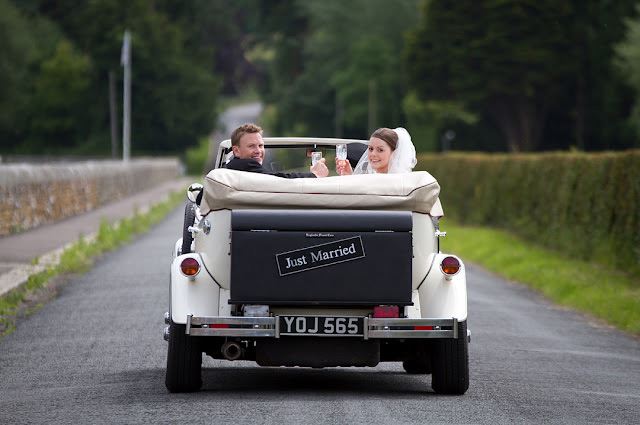 The family run England's Finest Wedding Cars have been in the wedding car hire business for almost twenty years. During this time, they have made a great reputation for themselves by providing personal and professional service at every turn. They offer chauffeur-driven wedding car hire of their vintage style wedding car. This car comes in perfect ivory and is a convertible, meaning that if the sun is shining, you'll be able to work on your tan before you walk down the aisle.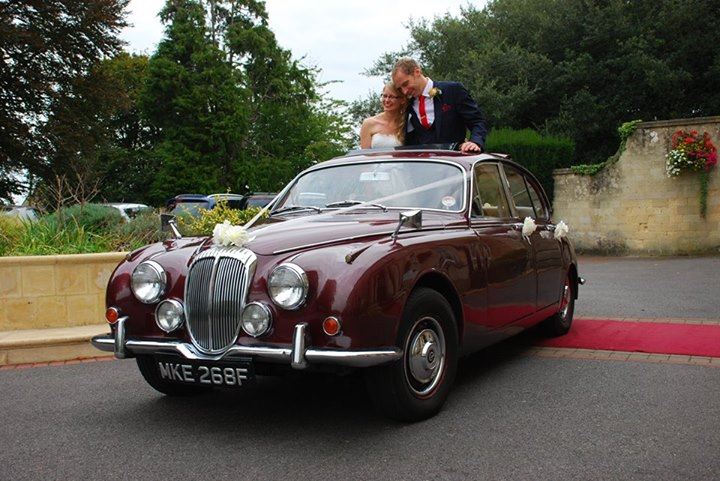 At Simply Memorable Wedding Car Hire, you'll find a team who is dedicated to providing you with memorable wedding car hire for your big and special day. This team are the real deal. They haven't gotten too big for their boots or anything like that. In fact, the owner of the business is even the chauffeur, so you know you're getting completely personal service. The car on offer by this team is a beautiful burgundy Daimler, which is a total classic and is utterly impeccable. Arrive at your wedding in this beauty when you book with Simply Memorable Wedding Car Hire.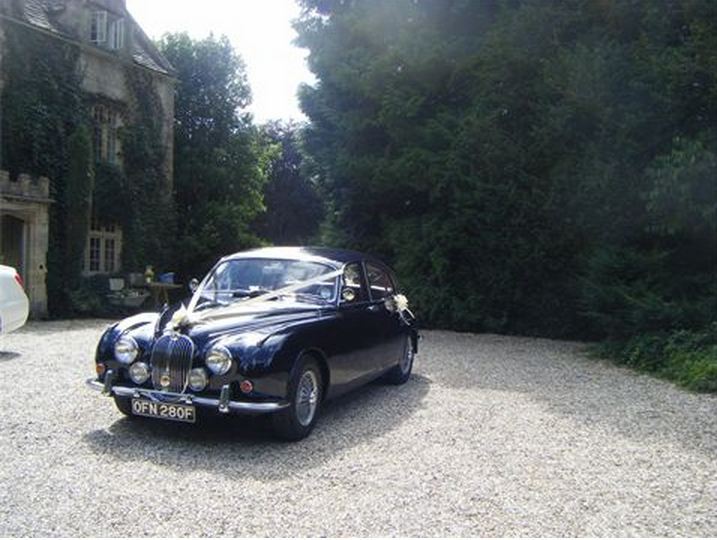 The aim of Pegasus Wedding Cars is to provide their clients with hassle free wedding car hire. If this is sounding like exactly what you need, then look no further. This team are all about keeping things luxurious for their clients. This is what you'll experience with both their service and with their fleet too. You'll find nothing but the best at Pegasus Wedding Cars. Make sure you check them out today.
Classic Motoring are the husband and wife team who want to give their clients a gift. This gift is the pleasure of being able to ride in one of their Jaguar E Type vehicles for their perfect wedding days. These two love to please and share their love of these amazing vintage cars with others. What started as a hobby has now become a successful wedding car hire business that you'll definitely want to check out. Their amazing range of vintage Jaguars have been lovingly restored and are as amazing as they sound.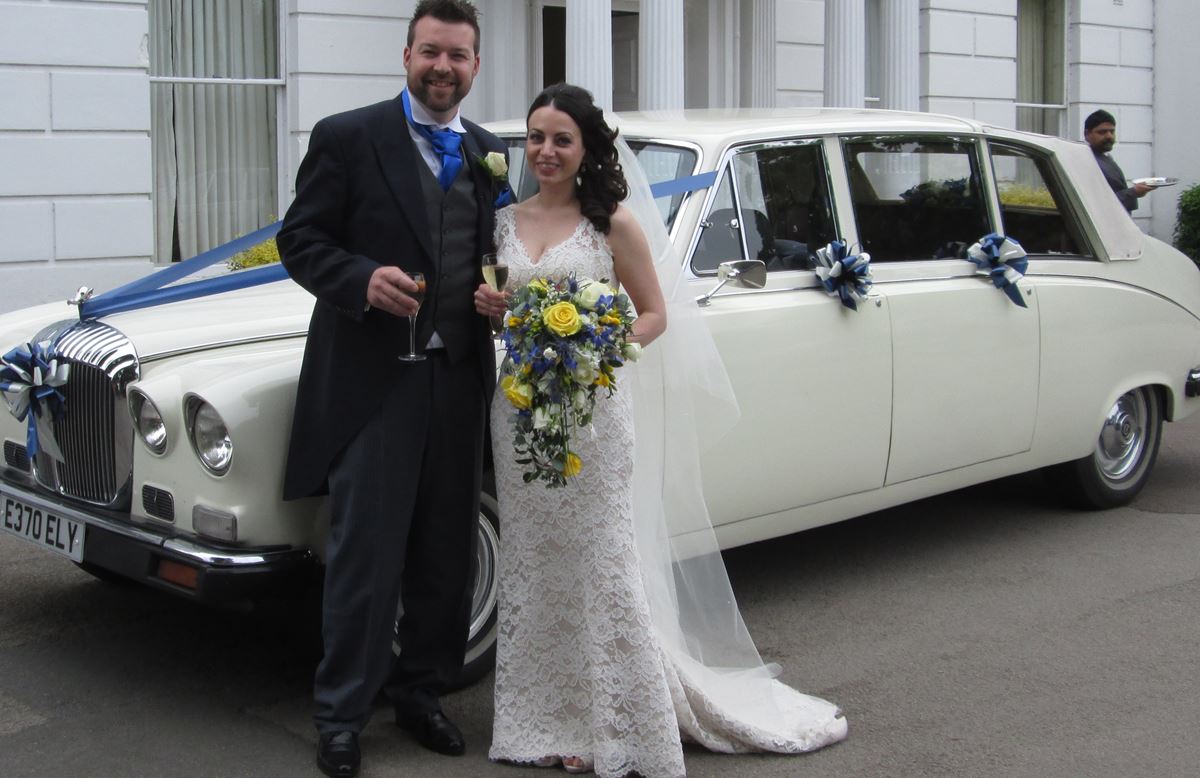 Satin and Lace Wedding Cars are a family run business that you'll definitely want to check out. This team are highly experienced and are here to offer you elegant wedding car hire that will match the importance of your big day. This team offer classic cars that are unique and not often still seen out and about anymore. This is what makes them special and perfect for a big and important occasion such as your wedding. Check out their beautiful chauffeur-driven fleet today.
For more top wedding car providers in stunning Stroud, click here.