You're getting married soon in charming Worthing, and you want it to be the best day of your life. No one knows ceremonies like professional celebrants, and they love helping people realise the ceremony of their dreams. Here are the top 10 marriage celebrants available in Worthing.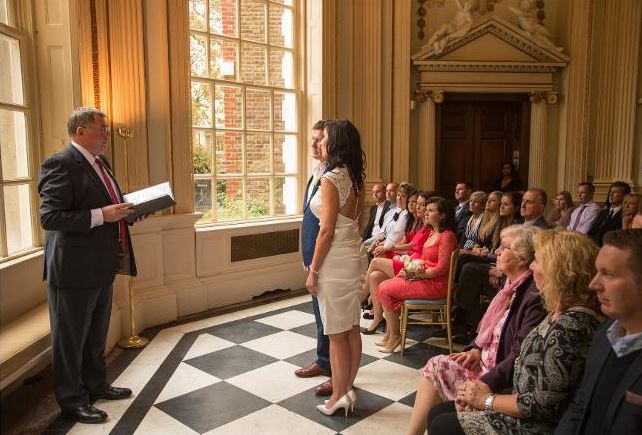 Phil really knows how to make a ceremony come alive. Apart from this, he is also just very passionate about the work. Each new couple is a new challenge, a new experience, and a new opportunity to celebrate love and togetherness. An independent celebrant with a twist, Phil conducts personal, often humanist based services for each new couple. Coming from a strong theatrical background (a whole lifetime apparently!), and an impeccable set of public speaking skills, Phil is the celebrant for you.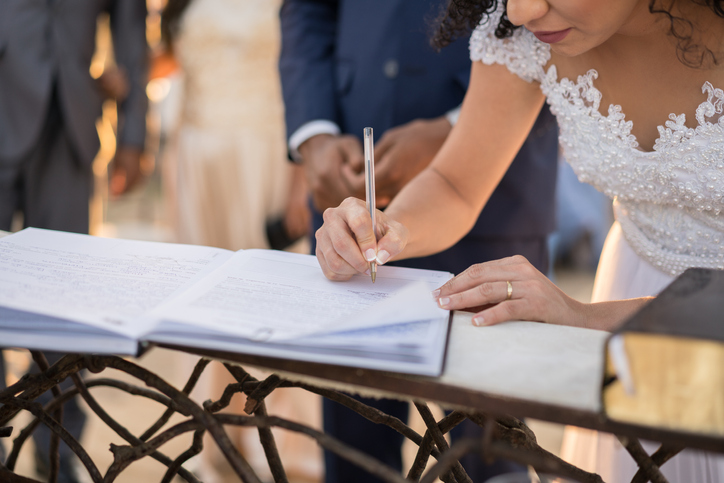 Joe is another one of those down to earth, inclusive pastors who recognise that the bounds of love and commitment exist outside the traditional setting, even outside his own beliefs, and that all kinds of people need tasteful ceremonies delivered carefully with grace, that truly reflect their own experiences.  Some people like having certain aspects of religion included in their ceremony, while others want none of it. We're all different.  Most people have their own ideas of spirituality, however unique, and Joe is here to help you discover what that might mean, and help you create the absolute best ceremony around these ideas.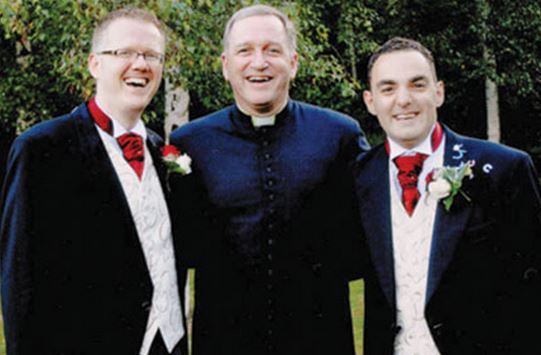 The wedding ceremony is ultimately about celebrating commitment, and celebrating love, so why not make allowances for everyone to be included? A truly modern catholic is Father John McCormack, and a fantastic celebrant as well. Celebrate Life is the name of the company started by Father John, a very unique service that sits somewhere in between a formal church service and a humanist ceremony. Though coming from a deeply traditional catholic background, Father John understands that in today's society lots of people don't have many personal ties to the church, even if they have some form of belief or faith in their life. In his eyes, they deserve to be allowed to get married the same way all of us do.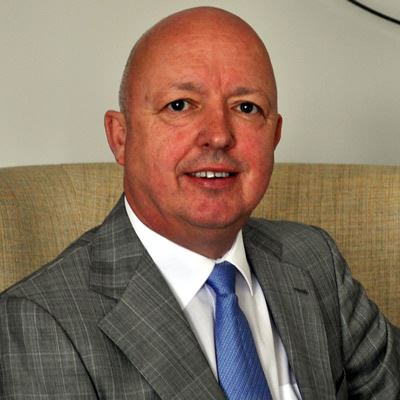 Some folks like to plan their whole day out perfectly, which is often not an option with traditional, church based ceremonies. With Martin Shaw, all of this is possible, and more. Martin is one of those civil celebrants who instead of just sitting put as a registrar, signing papers and being constrained by the local authority, he wanted to make a real difference and help people's wedding days be something more, something truly special. For many people in today's society, a religious ceremony doesn't truly reflect who they are and what they believe, and really that's what a wedding ceremony should do. Martin Shaw knows this better than anyone.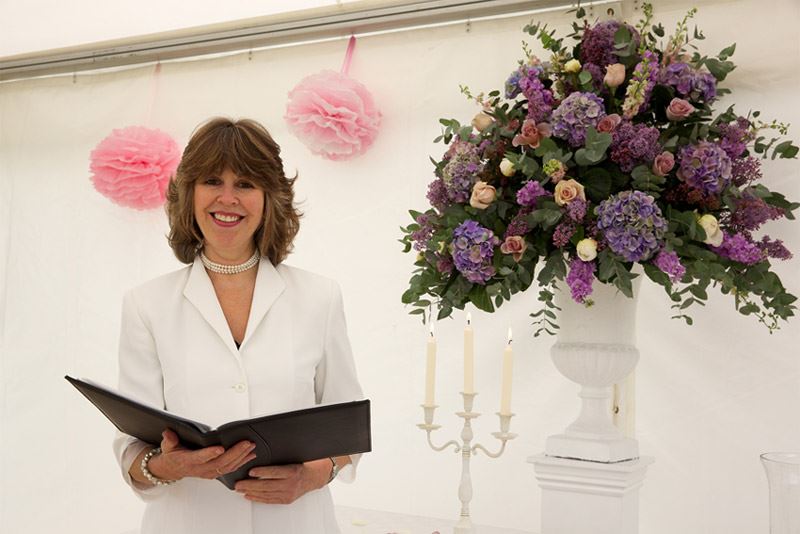 If you want someone truly professional but also warm and personal, look no further than Sue Pellow.  Sue is a famous independent celebrant from the Sussex area, a keen charter member of the Eastbourne Toastmasters Club, and a veteran of charitable work of over 17 years and counting. Being a regular master of ceremonies at the Eastbourne Toastmasters Club, Sue is an expert at leading ceremonies, one of the best. Combine this with her friendly and generous nature working in the charity sector, and you might have the perfect celebrant on your hands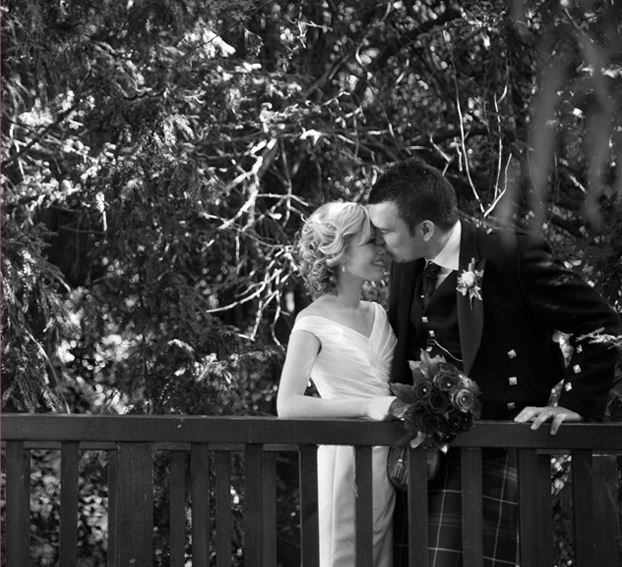 Janice from Luvduv has diploma training in Wedding Planning from the QC School of Wedding Planning, and a Foundation Certificate in Marriage and Family Celebrancy from the UK College of Celebrancy. She also has a long list of positive testimonials full of rave reviews of her wise expertise and intimate coaching. You're getting married in Winchester soon, you deserve the very best, and that's what you'll get with Janice from Luvduv. A master of many different kinds of ceremonies, Janice says herself that her very favourite thing to do is plan and officiate weddings, and it's really easy to believe it when you look at her portfolio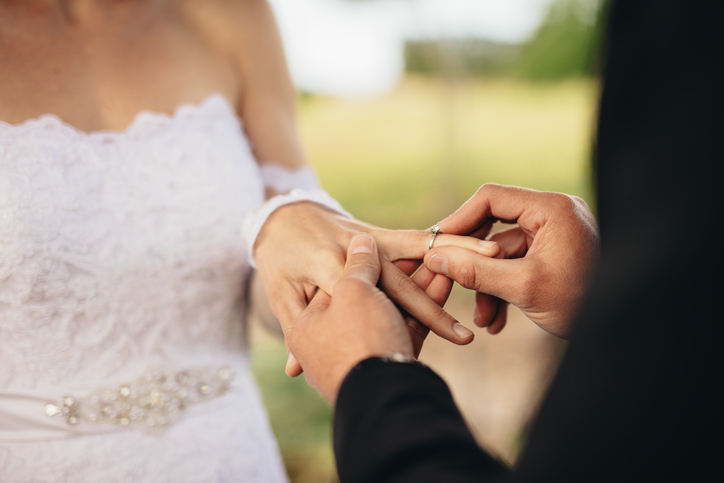 The best thing about working with independent celebrants like Rachel, is that you can have the ceremony absolutely anywhere. It could be on a beach at dawn, in a local venue that you and your partner love, or even in a family backyard. You're only limited by your imagination. Based in the very heart of the iconic South Downs National Park, Rachel from UK Celebrants conducts ceremonies surrounded by woodlands, a striking castle ruin, and the ever beautiful country side.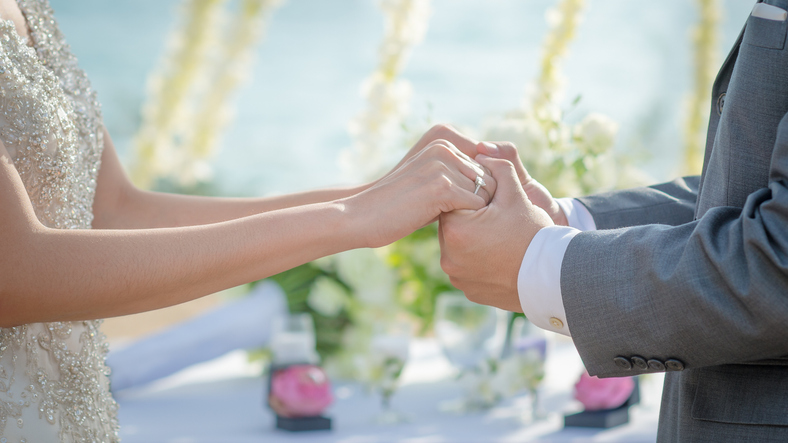 Karlina Shorter will sit down with you and get to know you as people before using her well established expertise to help you make your dream wedding come alive. These days, the alternatives to a traditional ceremony are endless. There are so many special types of ceremonies outside of the traditional religious content, and the options can sometimes be overwhelming. Karlina will help make this type of choice so much easier to navigate. She knows how to help you decide what to include in your ceremony, even down to where event should be held.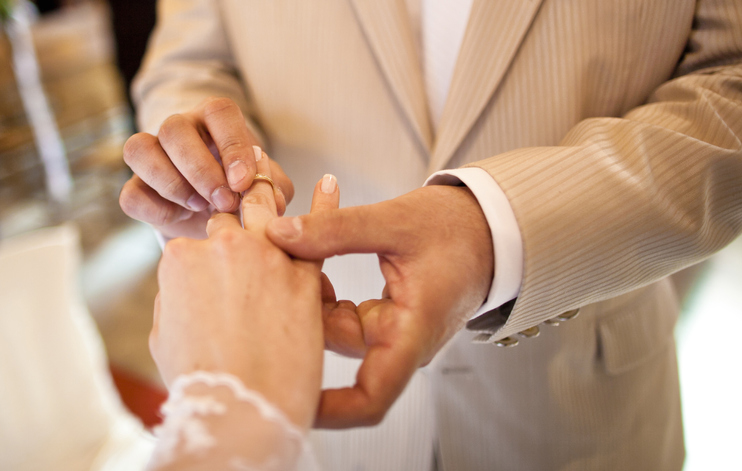 Annie Blampied is all about crafting beautiful, bespoke ceremonies, and she knows just the way to get the very best out of every couple. Annie's method is all about working closely with you leading up to the event, securing dates, getting to know you and your beliefs inside and out, as well as providing the first consultation free of charge, so you have absolutely nothing to lose by contacting this friendly, professional and generous individual.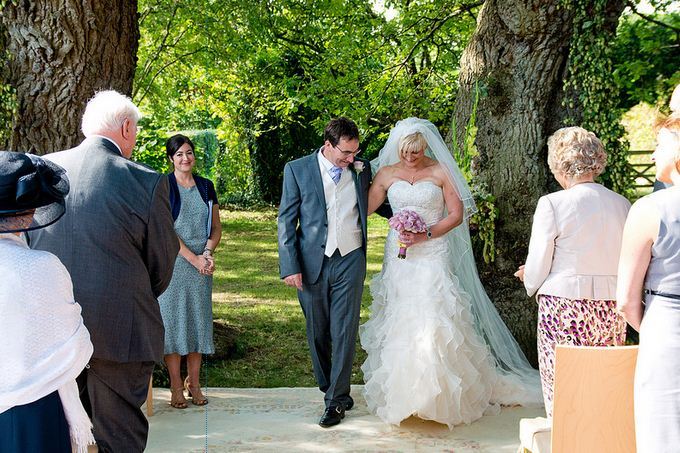 Ginny is a trained and accredited member of the British Humanist Association and an English Literature graduate. This is a fantastic combination for a modern day celebrant. Not only does your ceremony not have to be the traditional religious affair, in the eyes of god (in fact it can be any way and anywhere you want it to be!), but now those special words you just couldn't quite articulate in writing your vows are free flowing and helping you express exactly how you feel for your partner. Helping you write and craft these words while keeping them distinctly your own is a special skill of Ginnys and one that makes her ceremonies extra special.