If you're planning on getting married in beautiful Sussex, then you're going to need a celebrant to make things official. Here are our top 20 picks for marriage celebrants in Sussex.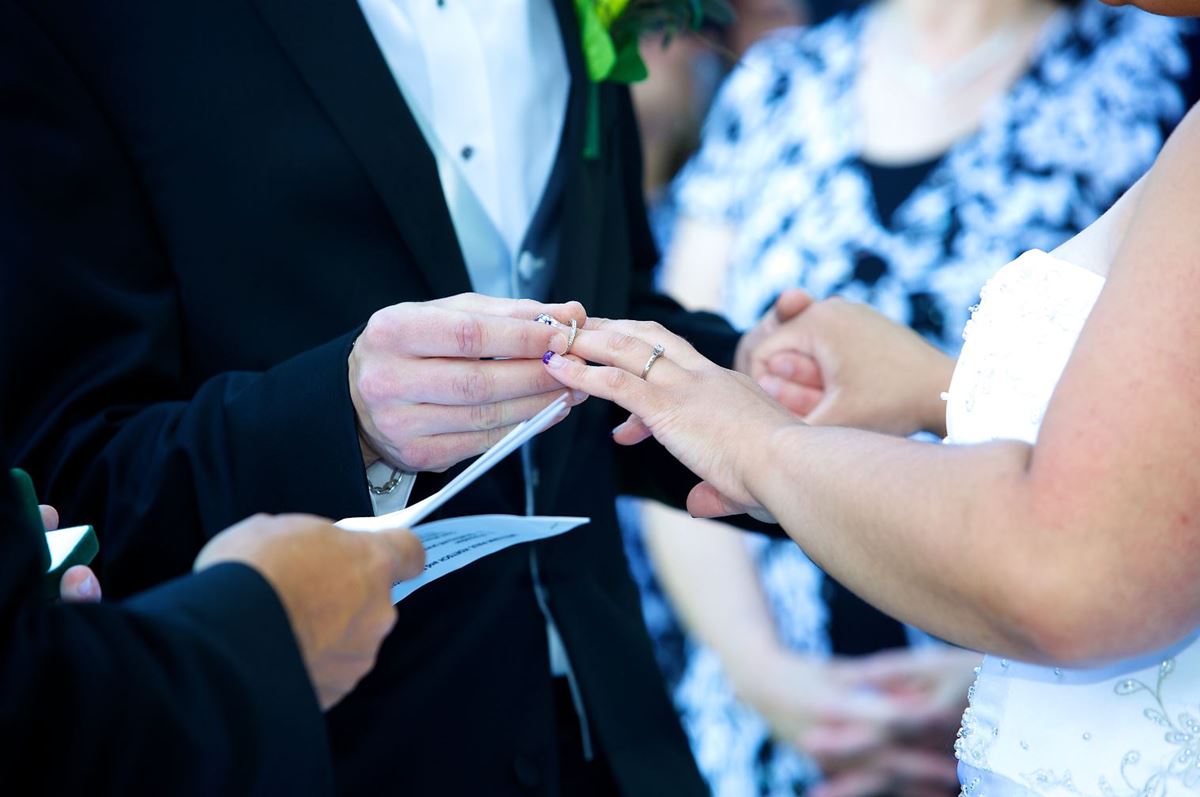 Lisa Jackson is a unique celebrant in that she's also a best-selling and award-winning author. This makes her a great choice as you know that your ceremony will be hand-crafted with finesse and skill. Lisa believes that your wedding will be one of the most emotional and magical moments of your life. Because it's such a special thing to occur in a couple's life together, the ceremony should be uniquely you. Lisa will write a bespoke ceremony and vows for you if you choose, but will always involve you and your input. If you're looking for a celebrant who wants to celebrate who you are as a couple, then Lisa is the celebrant for you.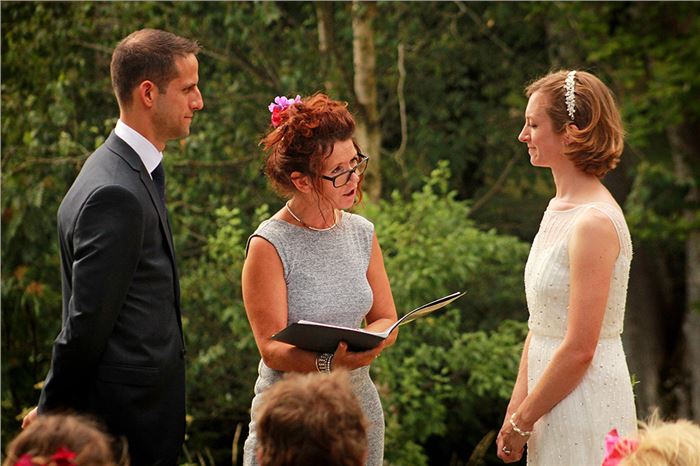 Your wedding day is a special day that you will always remember. Lynda is a celebrant who gets that. She offers professional service with a personal touch. Whatever you're looking for whether it be a wedding ceremony or vow renewal, on a beach or in a venue, Lynda would love to help make it as special as can be.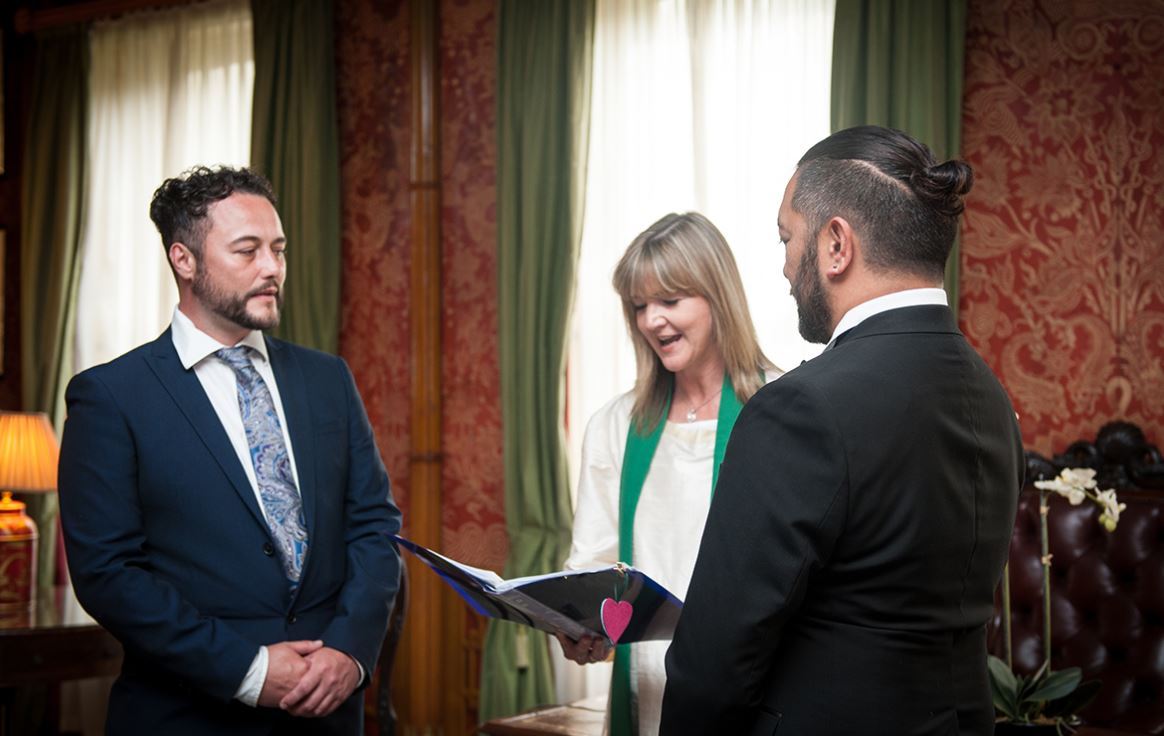 At Infinitelove, you'll find Sam the celebrant who loves offering heart-centred and loving ceremonies for couples tying the knot. Sam is all about personalised wedding ceremonies. She believes that each couple is unique and should have a ceremony that reflects that. Her ceremonies can be romantic and joyful, or quirkier and fun, depending on what kind of couple you are and what you're looking for.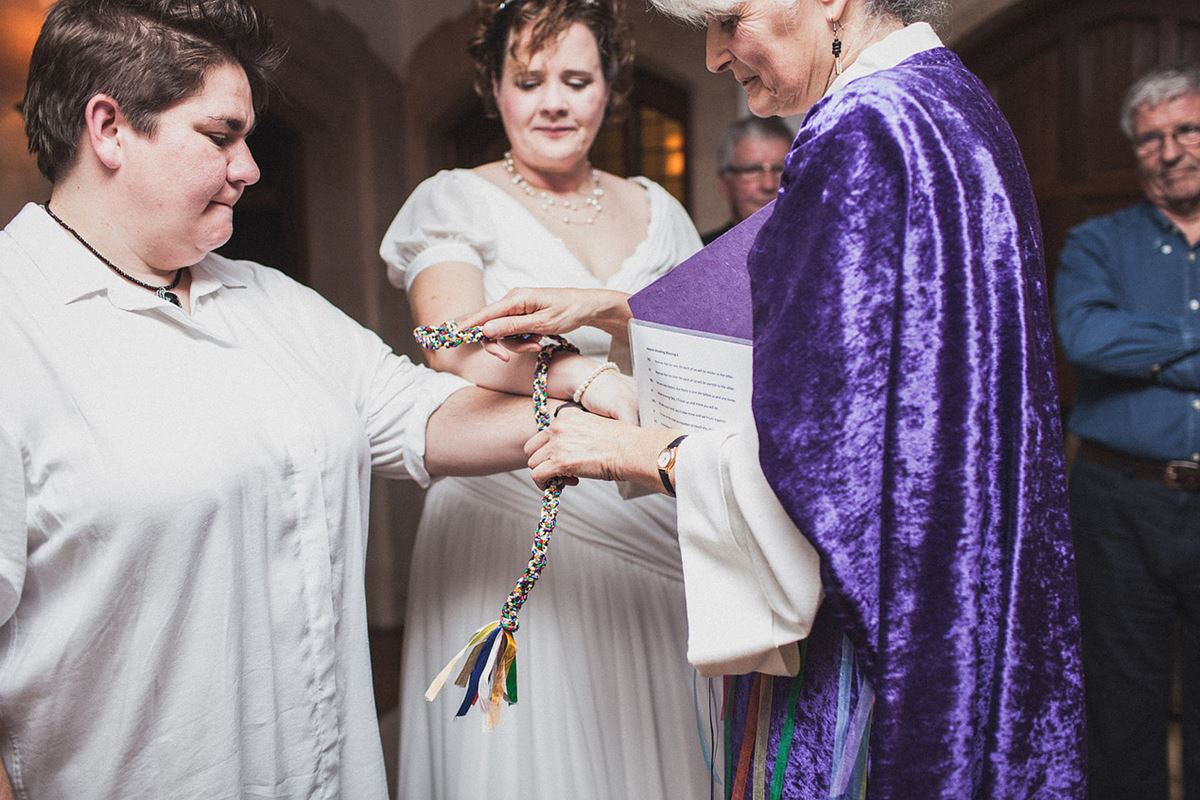 Sarah at Inner Radiance Ceremonies wants to make your wedding day as special and as memorable as she possibly can. Sarah offers bespoke service so that your wedding ceremony will be completely tailored to you. She'll write your ceremony in a way that is so authentically you. It'll feel like you both and have unique intricacies that make up who you both are, as individuals and as a couple. Sarah has performed many unique ceremonies from marriage ceremonies and commitment ceremonies to hand-fasting and vow renewals. Sarah loves working with couples from all walks of life and would love to have a consultation with you to see if she'd be the right fit for your wedding.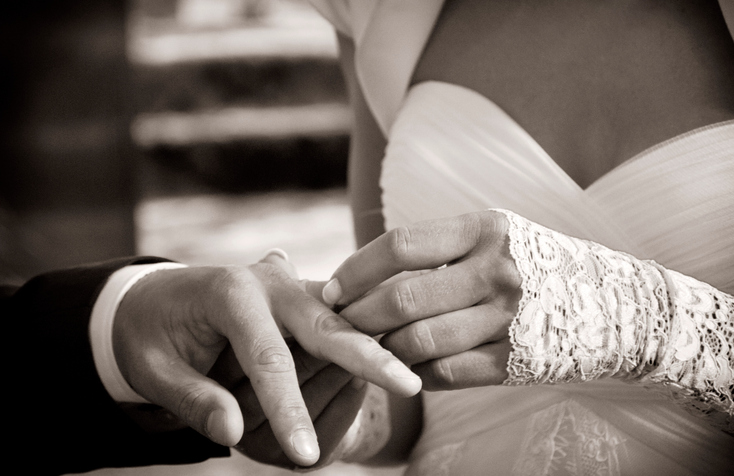 Christopher Courtney is a professional celebrant who is here to conduct your wedding ceremony exactly how you want it. Christopher always works with a lot of care, courtesy and compassion, which is what every couple wants from their celebrant. Tailor-made ceremonies are Christopher's specialty. He'll work directly with to create a unique ceremony that is everything you want it to be. With humour and quirk, or romance and sentiment, Christopher is flexible on the tone of your ceremony and will ensure that the right mood is captured. Give Christopher a call today and set up a consultation.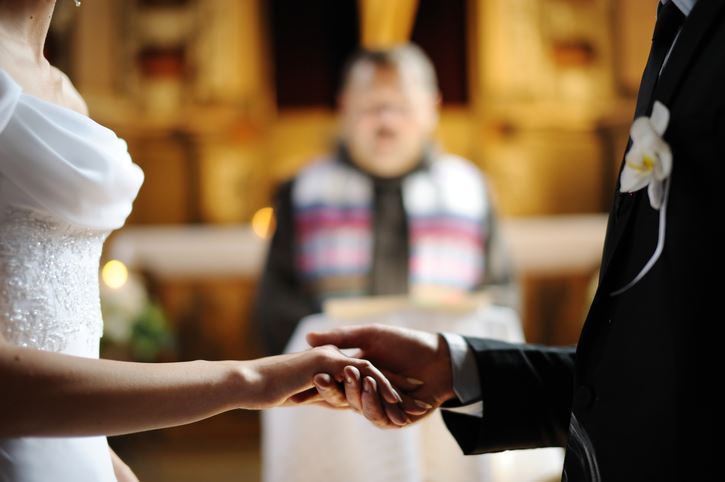 For an experienced celebrant who will guide you through your wedding ceremony with a kind and easy manner, Peter Woolliscroft is the celebrant for you. Peter is qualified to a Deputy Superintendent Registrar level and has worked all over Sussex marrying happy couples for many years. Peter is happy to work at all kinds of weddings from small intimate affairs to large-scale ones with hundreds of guests. No matter what the scale is tough, Peter will always use a personal touch to ensure that the couple being married feels like the ceremony is completely about them and for them. For a personalised wedding ceremony given by a professional, give Peter a call.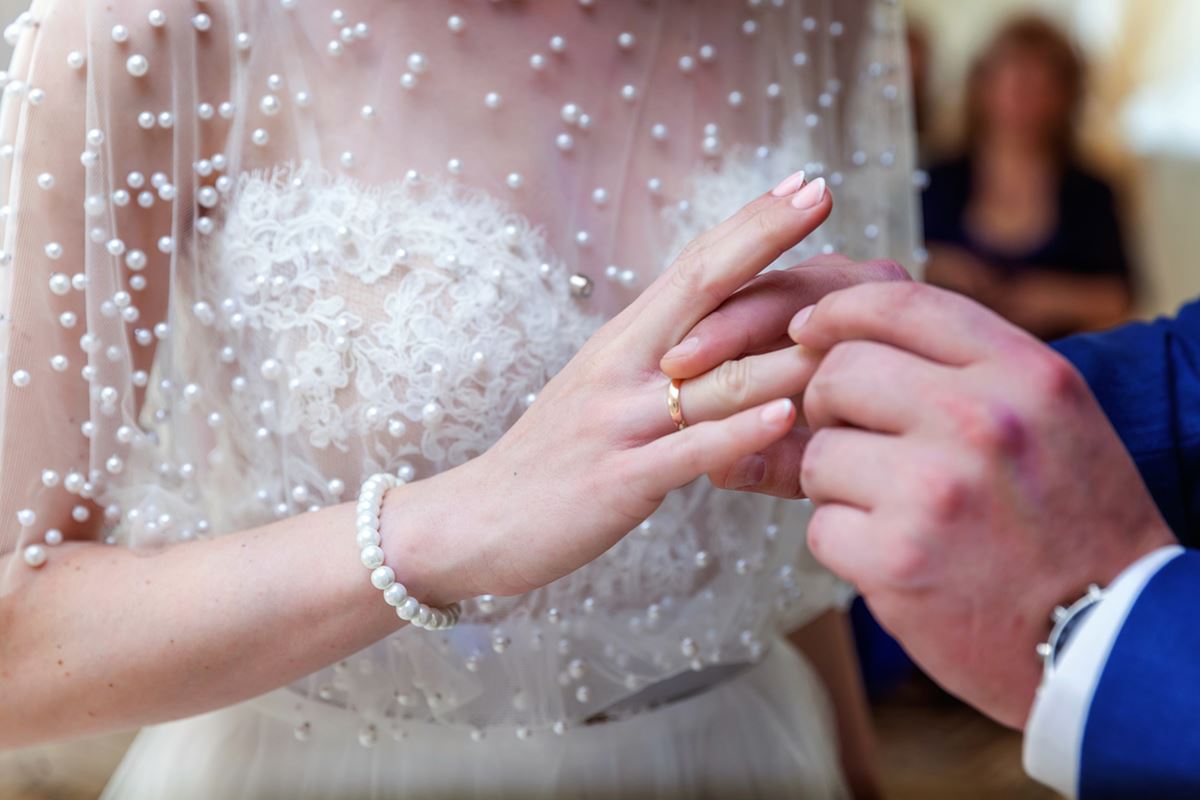 Your wedding say is one of the most special days you'll experience in your life and at Grace and Words, you'll find a celebrant that will ensure that your wedding day ceremony will be as unique as you are. Here, a heartfelt and meaningful ceremony will be had and you'll be sure to remember it forever. This trained celebrant and integrative counsellor works in a range of styles from traditional to alternative methods like hand-fasting or unity candle ceremonies. With those of all genders and sexualities welcomed here, Grace and Words is a wonderful celebrant to consider for your upcoming wedding.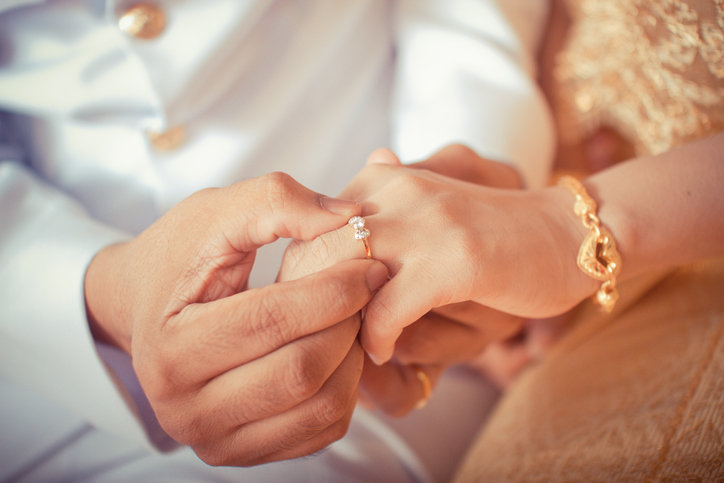 Unique and beautiful ceremonies are the ones you'll get with Karlina Shorter. Karlina wants your ceremony to reflect your unique individuality and personality. In order to do this, Karlina works directly with you so she can accurately understand how you want your wedding day to be. Karlina is all about giving couples the ceremony that they envisioned. Karlina is a great celebrant to choose as she's very flexible. She'll work any day of the week in any location of your choosing. All you need to do is call or email her to start to process.

Anita Koch is the celebrant at It's All About the Day. Anita is an independent civil celebrant who is a member of the Fellowship of Professional Celebrants. She writes her ceremonies with the couple in mind so that they fit the couple perfectly. Anita is here to make each couple she works with have their own perfect wedding day that they can look back on and cherish. Anita always goes the extra mile to give each couple the ceremony they're looking for by making it personal to them.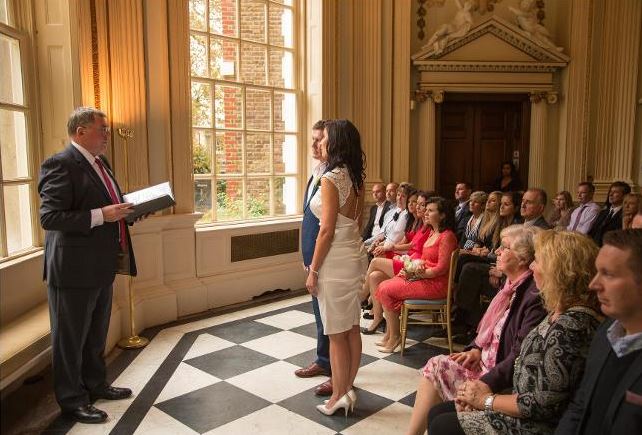 Phil Donoghue is a wedding celebrant who is here to bring you the ceremony of your dreams. Phil is a great celebrant to consider for your upcoming wedding as he has a lifetime of experience in theatre and public speaking, making him simply perfect for the role of marriage celebrant. With Phil, you'll be in safe hands. He works his hardest to make every ceremony individual and personal to the couple involved by adding in all kinds of elements that suit you like favourite music, readings or religious passages.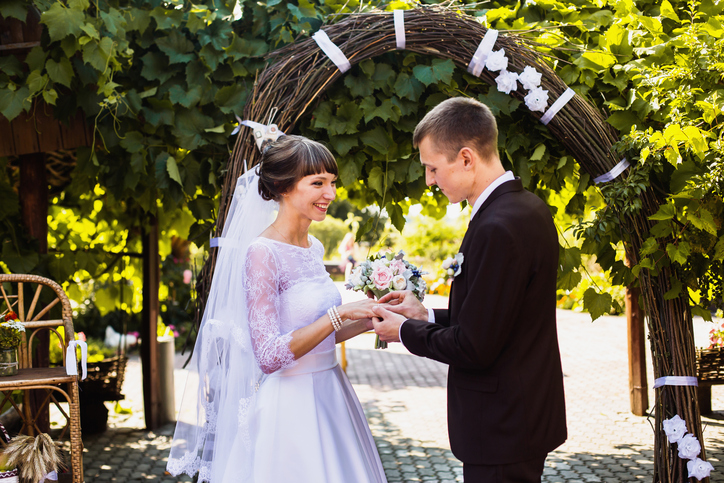 Rachel at UK Celebrants is an independent Civil Celebrant who performs non-denominational ceremonies. Rachel is the kind of celebrant who will give you the freedom to choose whatever kind of ceremony you want. She will happily perform at a candlelit midnight service or one at dawn on the beach. Whatever your vision, Rachel will happily embrace it to bring you the wedding that you've always wanted. All you need to do now is call or email her to secure her services for your wedding.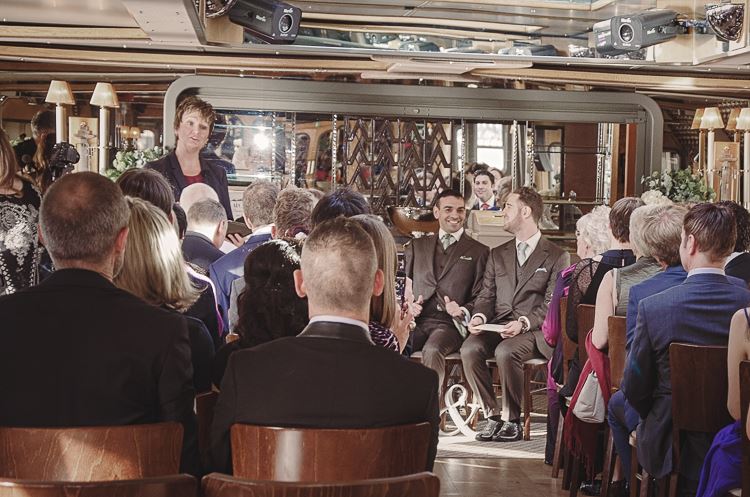 Nuala Geary is a celebrant and a member of the Fellowship of Professional Celebrants. She primarily works in Sussex, but also works in Kent and London as well. Nuala is a celebrant who works to create beautiful and personal wedding ceremonies that are completely tailored to the couple getting married. It is with you both in mind that Nuala will hand-craft your bespoke ceremony and bring you everything that you're looking for. Nuala's ceremonies reflect the hopes and beliefs of the couples involved. She always wants to help each couple she works with have the most loving and memorable wedding day they possibly can.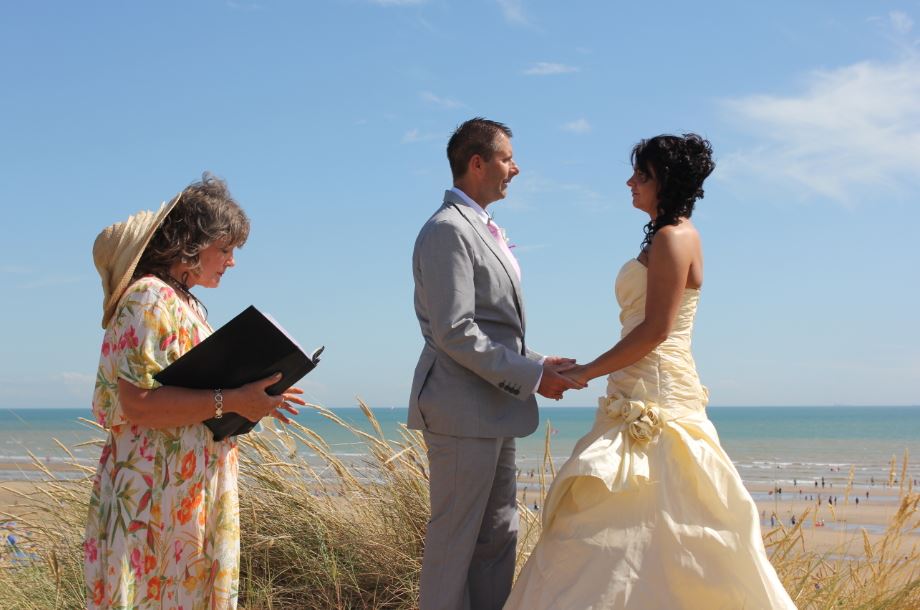 Glenda Procter is the face behind Cloud 9 Ceremonies. Glenda is a professional independent celebrant who has many years of experience under her belt. Glenda is the perfect choice of celebrant for your upcoming Sussex wedding if you're looking for someone who will work her hardest to ensure that every aspect of your wedding ceremony is exactly how you want it. Glenda likes to bring couples' visions to life and is able to do that with the wealth of experience she has behind her. Glenda would love to be a part of your big day so make sure you give her a call today.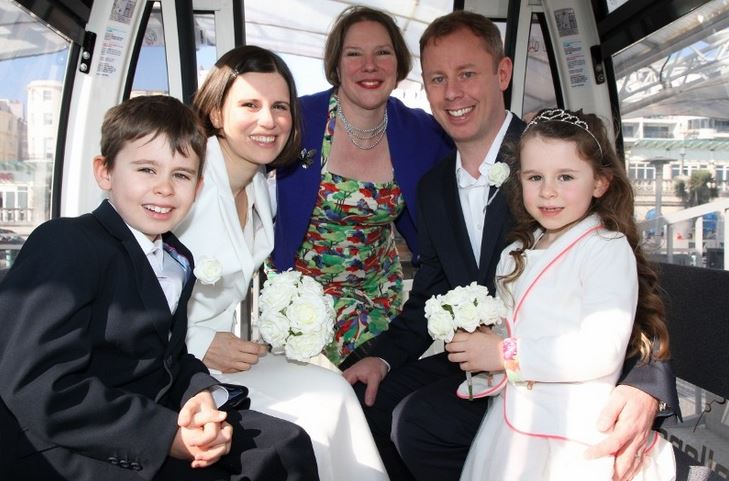 River Jones is a versatile marriage celebrant who creates ceremonies that are created with you and for you. River has performed a variety of ceremonies from a traditional wedding to vow renewals and hand-fasting. So if you're looking for a unique approach to your wedding ceremony, River would be a great celebrant to consider. She works with you to create your dream ceremony. This ceremony can be anything that you want it to be. All River wants is for it to reflect your beliefs, views and personalities. If this is everything that you want for your wedding ceremony, then get in contact with Rover today.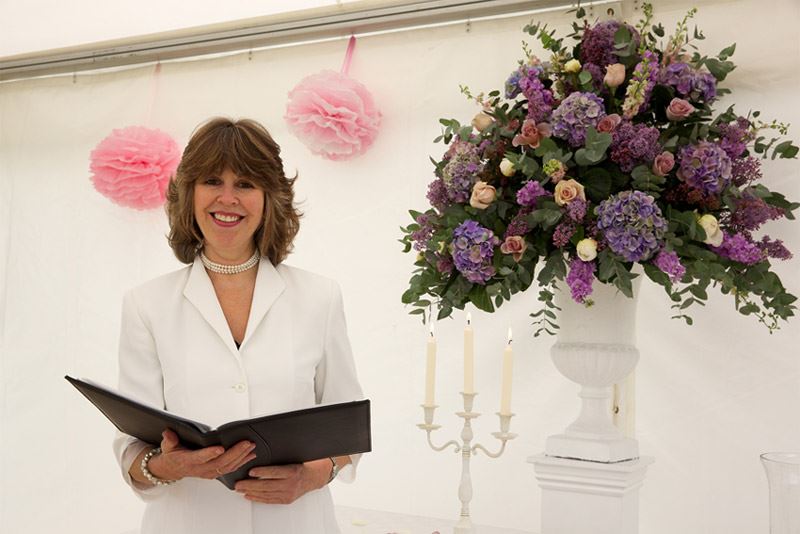 Sue Pellow is a professional independent marriage celebrant who conducts ceremonies all through the Sussex area. Sue is highly professional and believes that she would be the perfect choice for your wedding ceremony. This is because Sue takes each couple's individual ideas for their ceremony and brings them to life. It is her passion to create perfect wedding ceremonies for every couple she is privileged to work with and with her many years of experience, it's easy to see why Sue is so successful as a celebrant.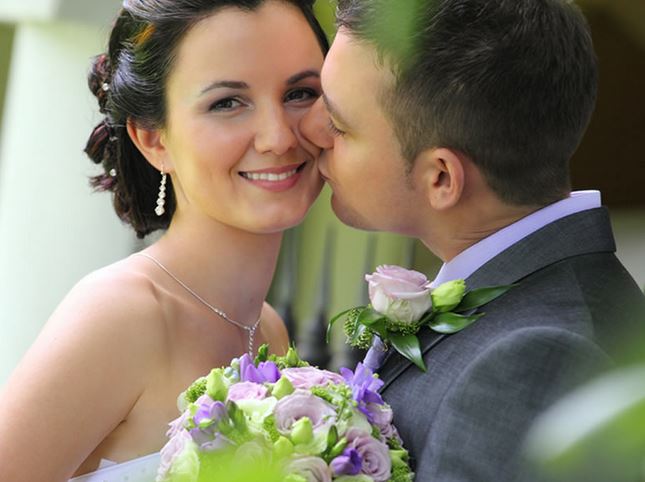 Martin Shaw is a versatile celebrant who specialises in many areas, but wedding-related only, he works in civil weddings and vow renewals. Martin likes to work in a way where the focus is on the couple involved in the wedding and not so much on religion. As many wedding ceremonies that have a religious aspect tend to be about religion first and the couple second, Martin has put a spin on this and always makes the couple the main focus. This doesn't mean that Martin will refuse to do any ceremonies with a religious aspect. In fact, he happily welcomes some religious elements into his ceremonies, if the couple getting married wants them included. Martin works his hardest to bring each couple their perfect wedding ceremony. Let him bring you yours.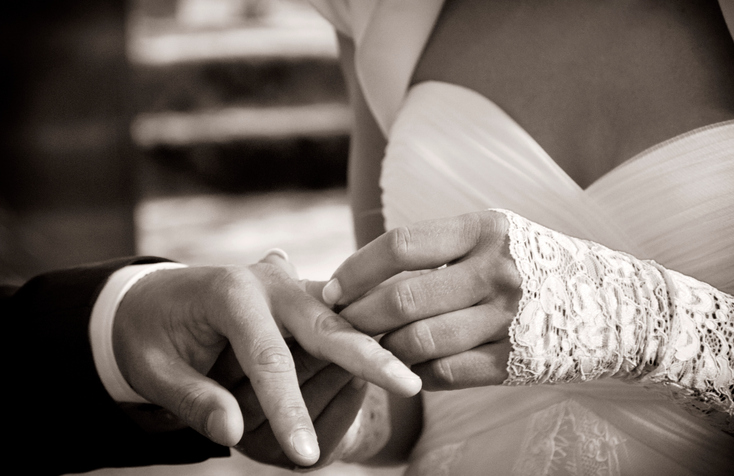 Joe Davis from Soul Place is a wedding celebrant who is here to create unique wedding ceremonies that stem from a couple's individual needs. Joe is all about giving couples his professional yet friendly service that above all, is completely bespoke. Joe has over 25 years of pastoral experience and has worked with many businesses, charities and churches over the years which have given him the experience to bring each couple an amazing ceremony. Whatever your requirements and desires for your wedding ceremony, Joe will help bring this vision to life.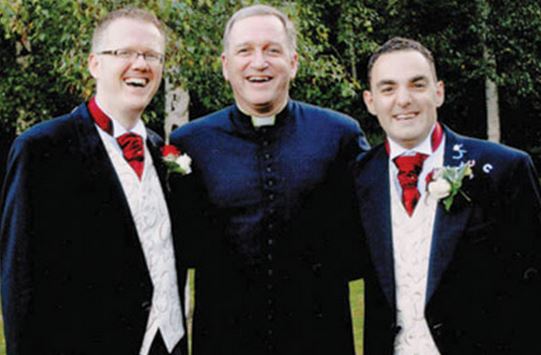 John at Celebrate Life is a celebrant whose roots are grounded in the church. John likes to provide wedding ceremonies that are in between formal church ceremonies that humanist ones. He believes that there are many couples looking to getting married in a way that is spiritual but not too 'churchy'. John loves to provide these ceremonies and bring a touh of his spirituality with him.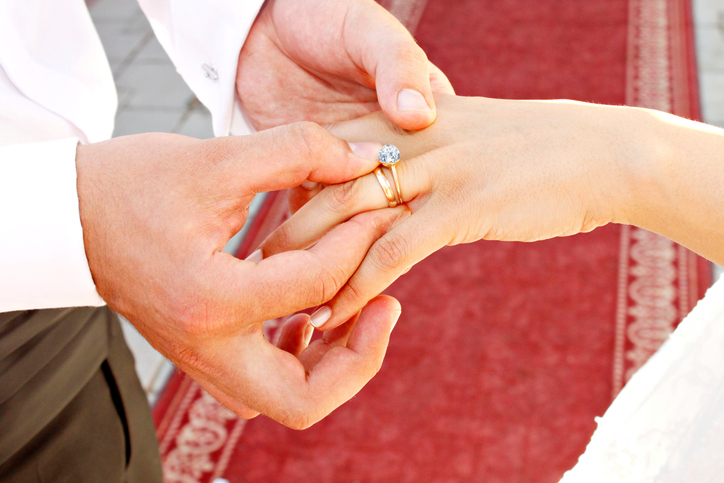 Ray Marsh is a celebrant who offers non-religious wedding ceremonies. Ray loves to create ceremonies that unique and personal to the couple getting married. Each ceremony he performs is different and beautiful. Ray's ceremonies are humanist ones but he says you needn't identify as a humanist to have a ceremony of this type. He says that his ceremonies are simply for people looking for a non-religious ceremony, that also want to have a hand in planning it. Ray's primary focus is making sure you get the ceremony that you've been searching for.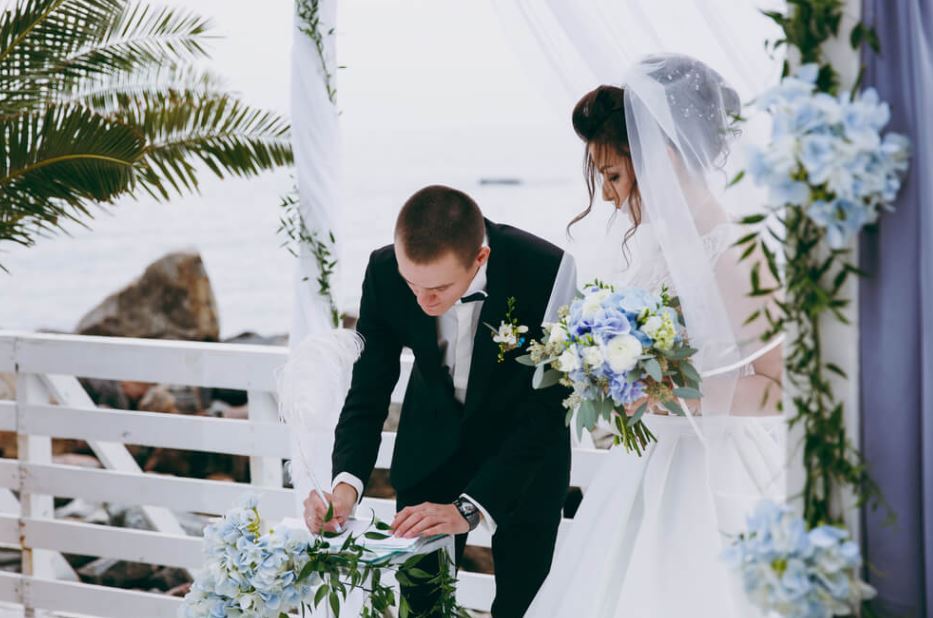 At With Love KB, you'll find a celebrant that has had a long a varied career in a range of fields from real estate to journalism. This celebrant believes that everything she has done previously has led her to becoming the independent celebrant that would love to marry you on your wedding day. By adding a little sparkle to her ceremonies, this celebrant is all about turning your dream wedding into a reality.