For your idyllic wedding in Sussex's lovely seaside town of Hastings, you'll need that stylish ride. Here are Hasting's best.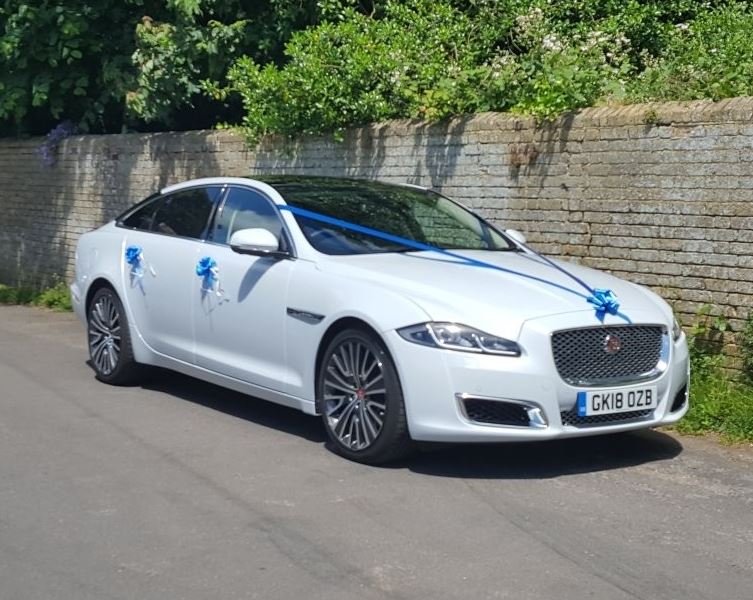 If you're looking for a wedding car provider that knows how momentous your wedding day is and how much it means for you to get every element right, then you've come to the right place. The team at Dreams and Confetti Wedding Services are all about giving their clients everything that they want for their wedding car hire. They offer professional service and always aim to exceed their customer's expectations. All of their cars are hired on a chauffeur-driven basis, which will give you complete peace of mind on your wedding day. Let this team handle your wedding car hire for you. The best bit is, if you book this dedicated team through Easy Weddings, you'll receive a 10% discount.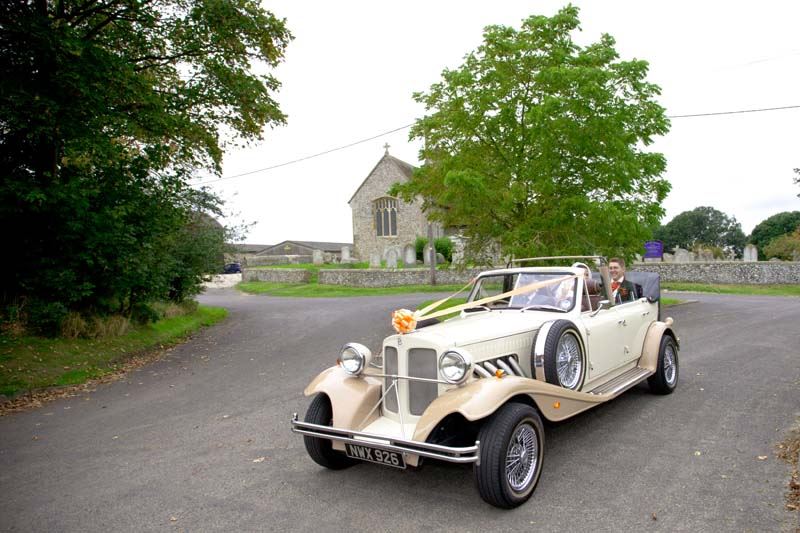 The team at Chariots know that the ride to your wedding is one of the most important you'll go on in your life. With this team you'll have complete peace of mind as you cruise along in one of delightful vehicles. No matter what your style, this team offer cars in modern, classic and vintage styles so that every individual feels at home here. Colour coordinated ribbons, flowers and bows along with complimentary champagne are all a part of the service with Chariots. Make sure you consider them for your wedding.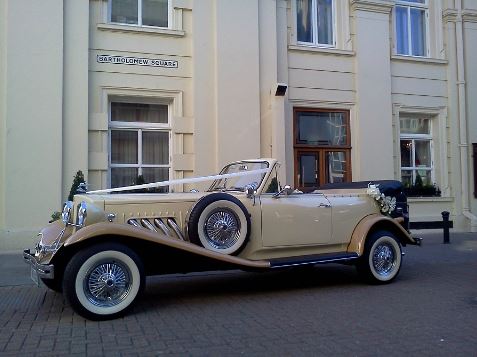 If you love a specialist wedding car, then you'll love what this team has to offer. Their 1930s style Beauford Open Tourer is the ideal wedding car. These cars are made specifically for weddings and you can really tell. They are perfectly elegant and understated, making them the quintessential wedding day ride. This particular Beauford is cream and caramel in colour making it a truly unique selection for your wedding day. Not only is it classy, its colouring gives it a quirky boost.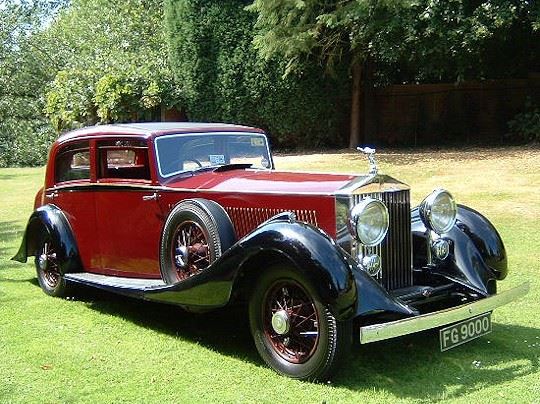 This team offer a wonderful fleet for you to consider for your wedding. With a unique range of vintage and classic wedding cars on offer, you'll love what's on offer here if you prefer old-fashioned cars to modern ones. All of the vehicles in this stunning fleet are well loved and cared for so you can sit back and luxuriate in your chosen car. As this team is small, this results in their service being super friendly and very personal. If being treated like the amazing individuals you are is a big plus for you, then this team is for you.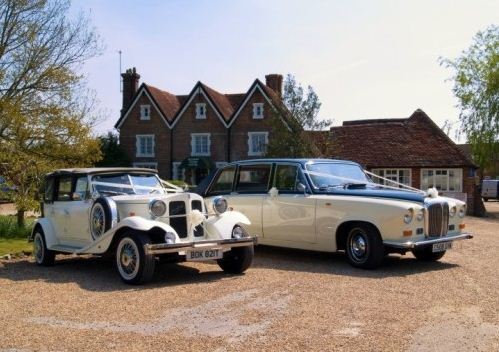 Premier Wedding Cars are a family run business who like to focus on punctuality and reliability. This means they'll arrive to pick up the bride promptly and leave enough time for photos if this is something you're hoping to get. Enjoy a relaxed ride in one of their luxurious vehicles and leave your worries behind. All wedding cars include cream or white ribbons and bows for the doors which will truly make your vehicle of choice look the part.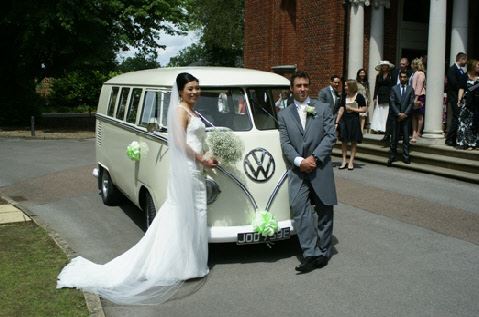 If you're a huge fan of Volkswagen cars, then Bridal Bug Weddings are the car providers for you. This team offer two amazing vintage vehicles for you to consider. Their 1967 Karmann Cabriolet Beetle is a stunning little car. This number comes in white and is a convertible meaning that if the weather is fine, you'll be able to enjoy it fully if you hire this car. If you want something to make a more of statement, consider their 1967 split screen camper which is such a hip little car. This camper also comes in white so that the two cars are perfectly coordinated. If the 1960s is your era and Volkswagen are your kind of make, then you really can't go past Bridal Bug Weddings.
If you are looking for a wedding car provider that offer excellent range, then Button Holes and Bouquets are a great choice for you. Vintage and classic cars are both showcased in this fleet is not to be missed. Makes included are Audi, Bentley and Jaguar, so if that's getting you excited to check them out then you're in the right place. Let this team provide an elegant ride so that you can step out of your chosen car feeling on top of the world.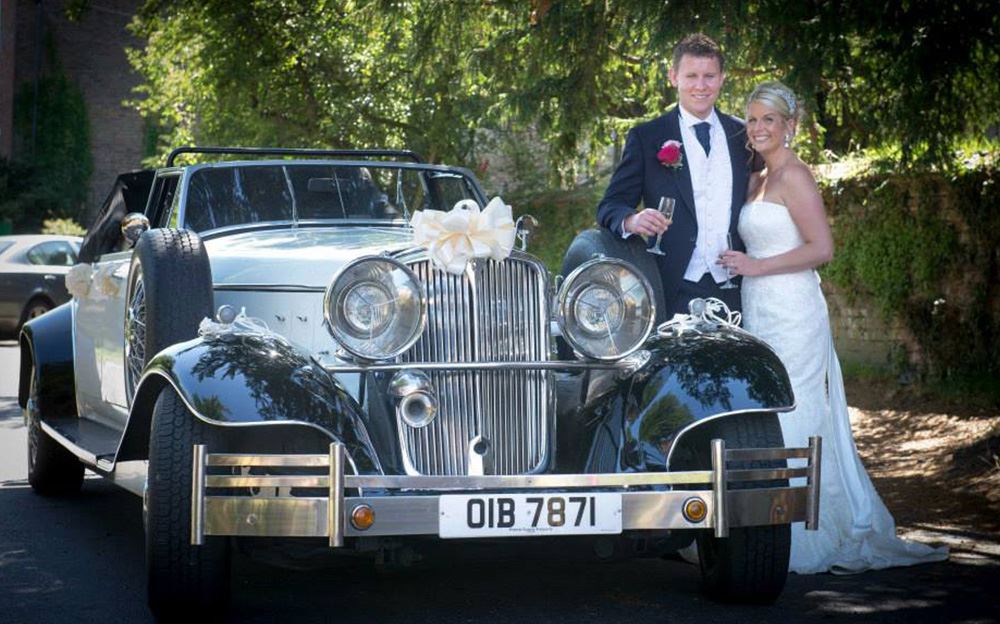 Moonlight Limos offer much more than limousines. But they offer fab limos as well. Whatever vehicle you choose from this team you will rest assured knowing that your ride will be in immaculate condition so you can feel like royalty as you cruise along. If you want something that will give you those Hollywood movie star vibes, then you have to check out their Virago DeVille. This car is a total dream. It's unique and completely fabulous in every way. You'll feel amazing arriving at your wedding in this beauty.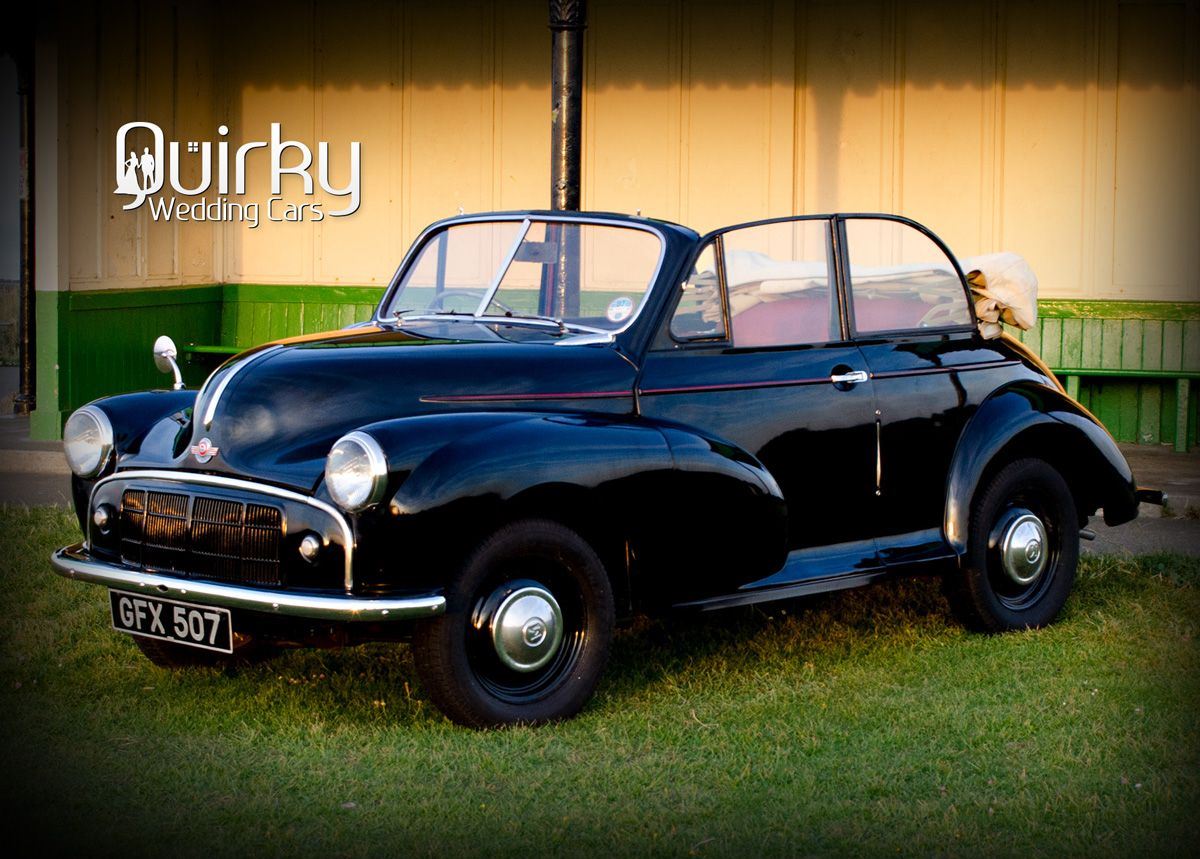 As the name suggest, the team at Quirky Wedding Cars offer a unique and interesting range of cars for you to consider. This fleet is definitely a stand out. With options like vintage buses, vintage Morris Minors, an MG and groovy VW campers, this team really has it all. Make sure you check them out to see the full fleet on offer. You won't be disappointed. Along with their lovely cars, you'll also receive wonderful service both before your wedding and on the day itself. Your chauffeur will be professional, helpful and really look the part in their smart uniform. For a team whose service is first class and tailored to you, go with Quirky Wedding Cars.
Holthouse Carriages pride themselves on their excellent service. They guarantee that both the car you hire for your wedding and the chauffeur you will get will be impeccably presented. This means you can ride along to your wedding feeling completely at ease. As this team is family run they offer a personal package that is completely trailered to your needs and requirements. Choose from their fantastic fleet which includes makes like Rolls Royce, Cortina, Jaguar, Daimler and MGB.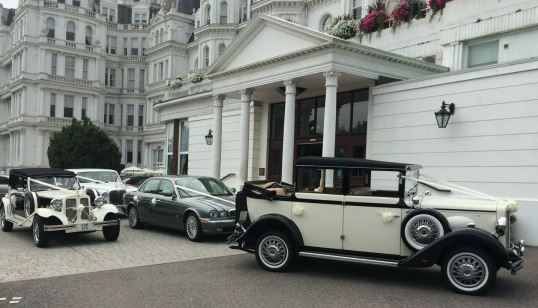 Booking with Finest Wedding Cars means you'll receive a complete package. Not only will you get the delightful vehicle that you select from their varied fleet, you'll also have a uniformed chauffeur, bows and ribbons to decorate your car of choice, plus champagne to toast your new marriage. This team even leave plenty of wiggle room so that you can take photos with your snazzy car of choice. With a lovely range of vintage, classic and modern cars available, Finest Wedding Cars are not to be missed.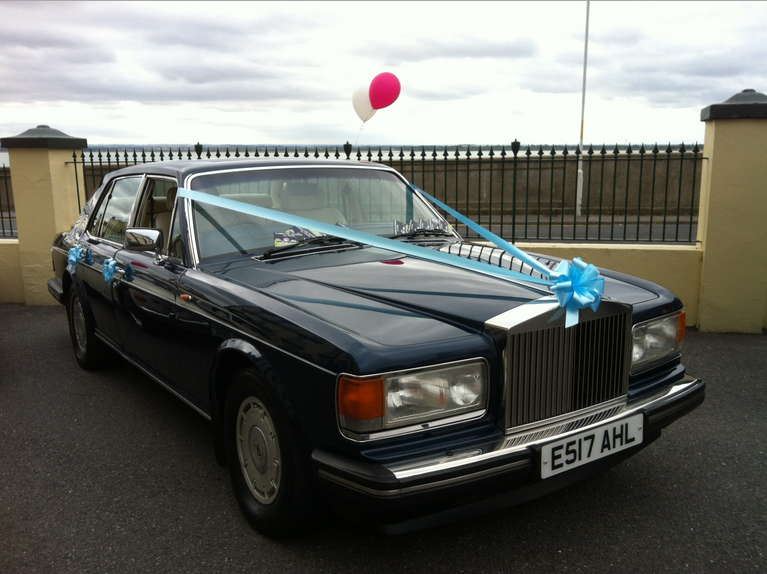 The team at Classics For Occasion specialise in chauffeur-driven wedding car hire. This team have a wonderful fleet of classic wedding cars that they would love to share with for your upcoming wedding. This team offer a range of cars in varying styles so that you don't need to compromise on your personal style to find something that you completely adore. Let this team help you stand out even more on your wedding day with one of their fabulously chic and classy vehicles. Don't let your wedding car hire be dull. Let's make it amazing.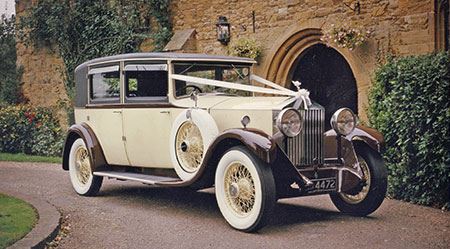 At Vintage Rolls Royce, you'll have complete peace of mind that your wedding car hire is in the best possible hands. This team are all about attention to detail. This results in great service given and peace of mind received, knowing that your wedding car provider is completely on top of everything you need them for. This team have been in this car hire business since 1960 and have been completely family run since then. They specialise in restoring vintage Rolls Royce vehicles so that lovely couples like you can hire them for their very special wedding days.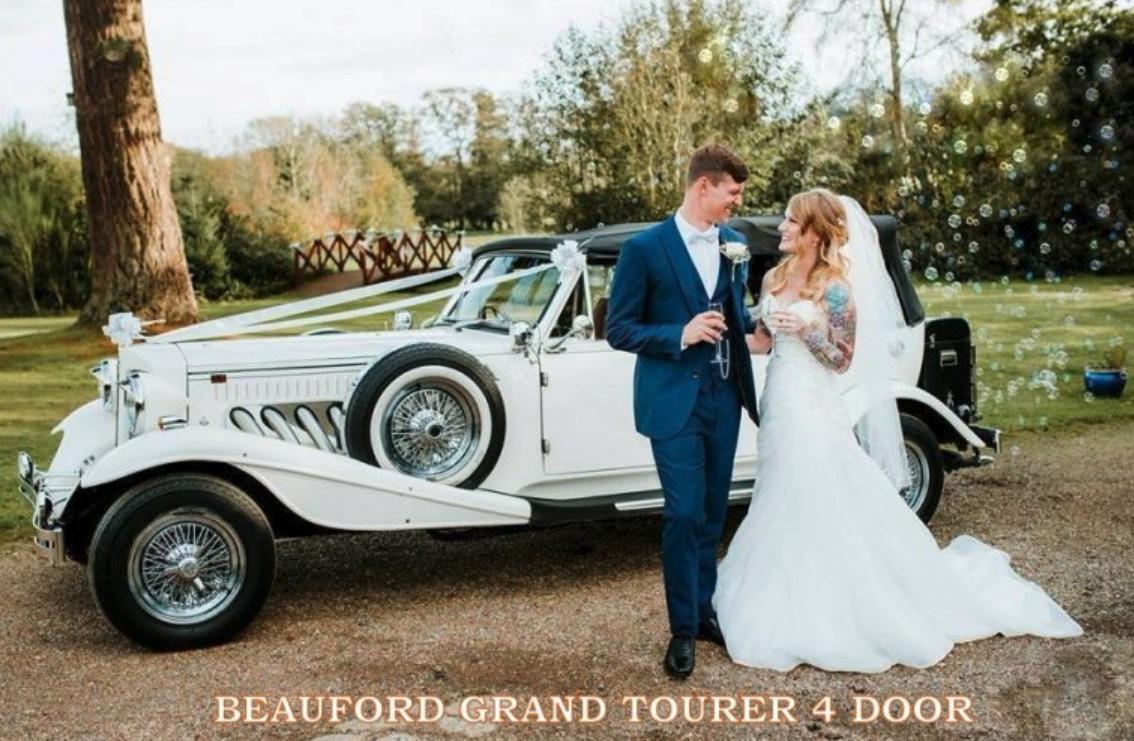 if you're after a superb collection of vintage and retro weddings cars for you to consider for your upcoming wedding, then 1066 Wedding Cars have got to be considered. This team boast well-trained staff, smartly dress chauffeurs and a dedication to give their clients all they possibly can to make their wedding day as great as can be. In their fleet you'll find some truly amazing cars. You'll see a 1930s Wolseley Sedan, an Armstrong Siddeley, a vintage style Beauford and even a delightful and fun Volkswagen wedding bus. Find your perfect match at 1066 Wedding Cars.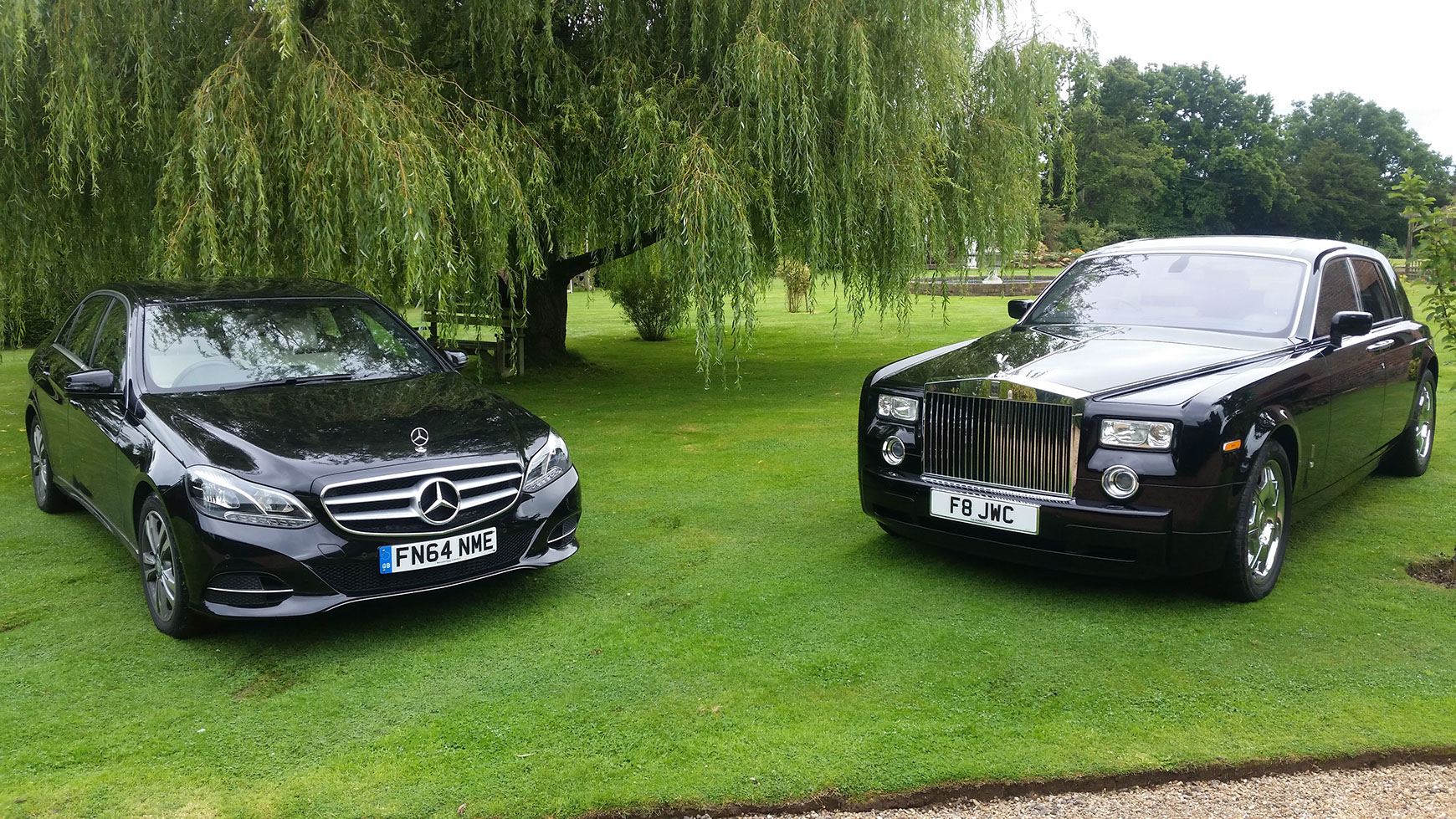 Jollies Wedding Cars are a team who specialise in providing luxurious wedding car hire. This team are great because they recognise that not even the bride and groom may agree upon what kind of wedding car hire they're looking for. This is why their service encompasses this situation so that they can help you find exactly what you're looking for and even give you the option of hiring two cars. In their fleet you'll find a whole range of cars from a Ferrari 360 Spyder to a 1938 Rolls Royce Wraith.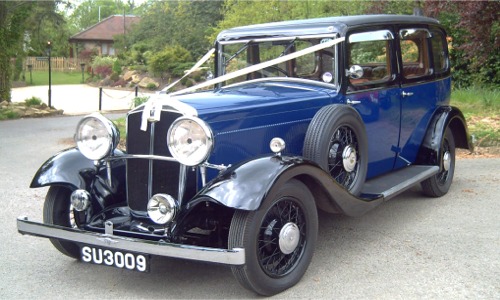 The team at Sovereign Chauffeur Services specialise in providing vintage, classic and modern wedding car hire. This is ideal for couples who don't know what kind of wedding car they want and are having difficulty deciding. If this sounds like you, then you're definitely in the right place. This team offer courteous and uniformed chauffeurs with their car hire, along with decoration of silk flowers and ribbons. Browse this team's lovely fleet today. You won't be disappointed.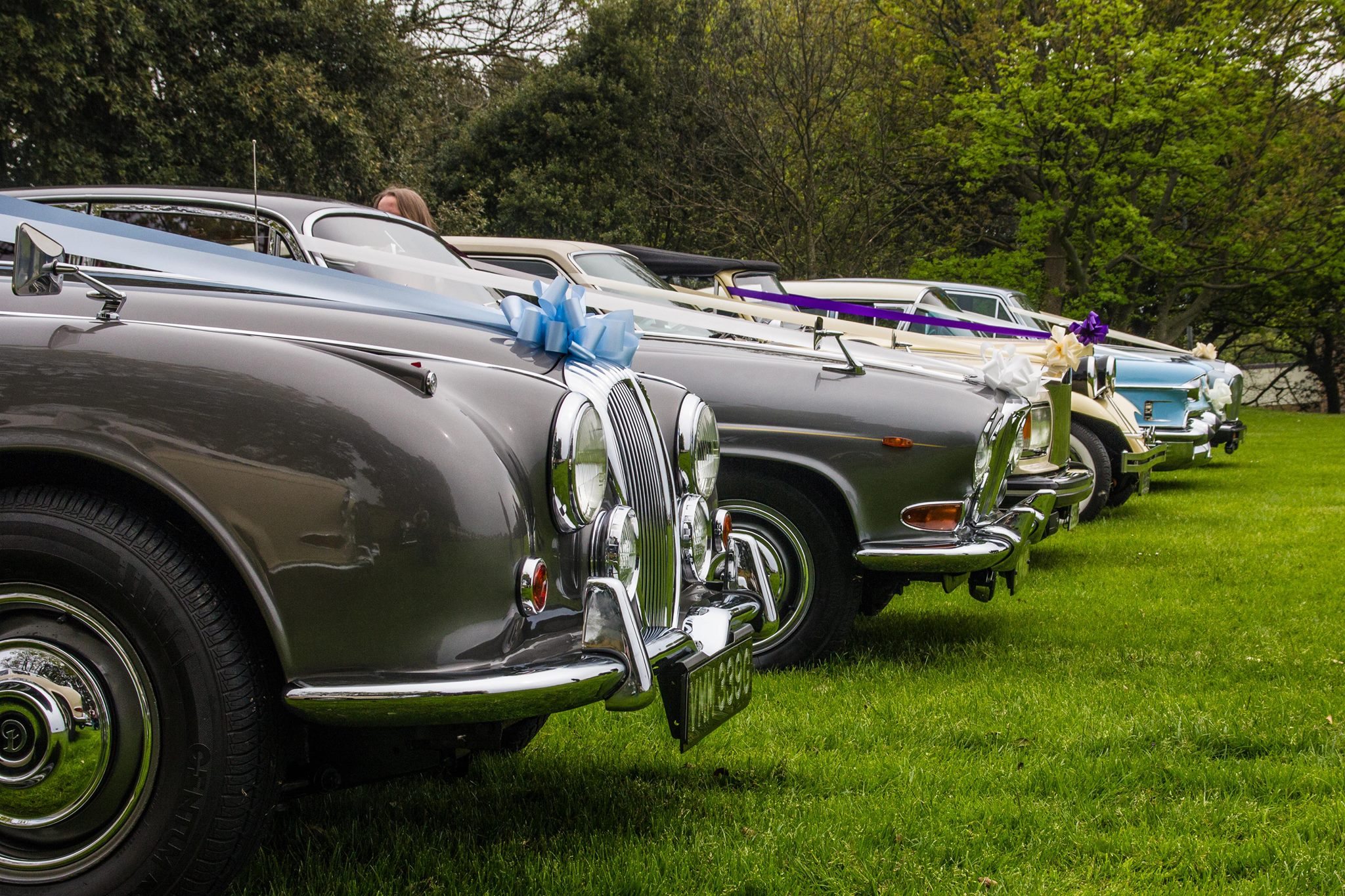 At Colin's Classic Wedding Car Hire you'll be able to hire one of this team's beautiful classic cars for your upcoming wedding. This team are sticklers for professionalism, so no matter who you are or which car you hire, you'll be treated with the same friendly professionalism every time. This team love to make their clients feel relaxed so they are here to ensure that the ride to your wedding goes off without a hitch.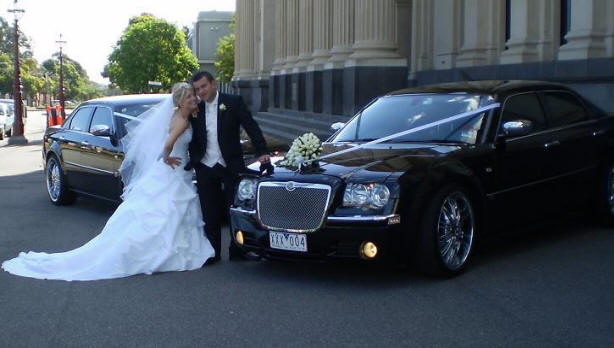 Sussex Chauffeurs is a Hastings based luxury wedding car hire service. This professional team was established back in 2004 and have since become the leading chauffeur-driven car company in the area. This team have a fabulous reputation in Hastings and they have this because of the great service that they provide to each and every one of their clients. For your upcoming wedding, this team can offer you their collection of luxury cars which includes a Chrysler 300C, a Mercedes E Class and S Class, a Bentley Flying Spur and a Jaguar XJ Portfolio. Which fabulous modern car is the one for you?

Platinum Cars Sussex are a team of wedding car providers who recognise that your wedding day is one of the most important days of your life. This is why they're here to make your wedding car hire completely sublime. They want to make things easy and pleasant for you, because we all need a little help sometimes. And that's exactly what they're here to do. This team offer a variety of cars in their fleet, all of which are luxurious and can accommodate dresses that have a lot of volume. Check this team and their fleet out today.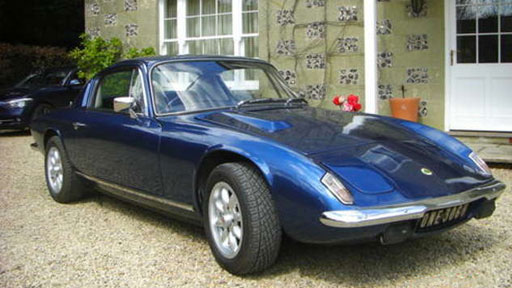 You've likely been looking at wedding car providers for a little while now and you've likely seen a lot of beautiful and traditional Rolls Royces and Beaufords. If this isn't your things and you always pictured yourself in something a bit jazzier, then Classic Parade Supercar Hire may be the right provider for you. This team offer an exciting range of supercars from Porsche and Jaguar to Austin and MG.
For more on these fab providers, click here.