You're getting married in the heart of London and of course you want to look your absolute best! Look no further, We've put together a list of  the top 20 hair and makeup artists in London to help you decide.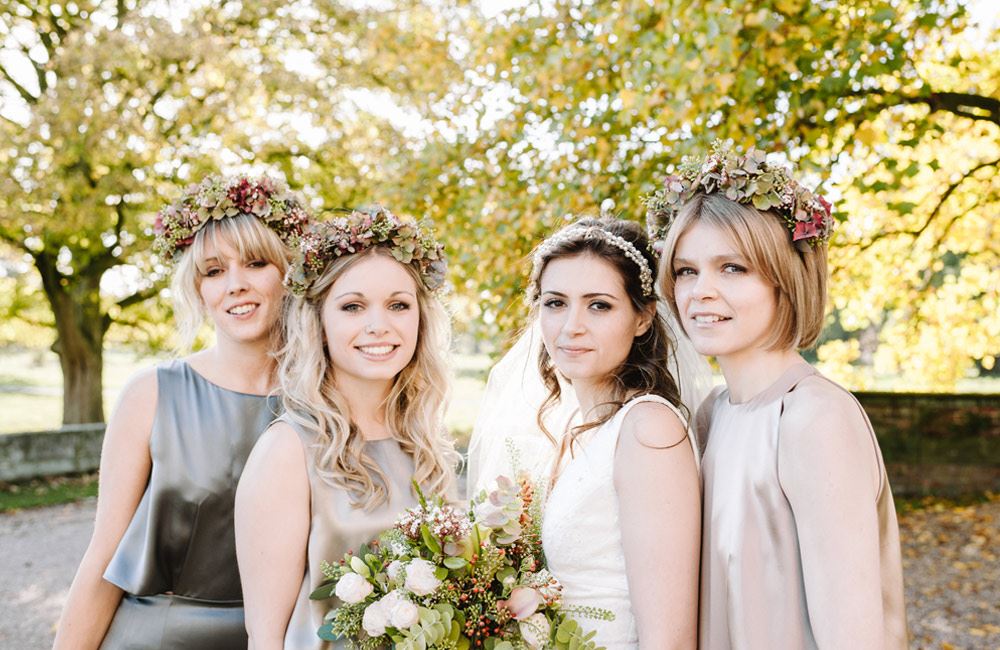 Jodie Hazlewood is herself a freelance, London based makeup artist, with a range of impressive commercial clients including Disney, QVC and the BBC among others. She has had her work featured in a number of prominent magazines worldwide, such as US Vogue and UK Brides Magazine, and on top of this she has done makeup and hair for more than 450 weddings worldwide. Wow!
But if you're worried about how busy Jodie probably is, stop that right now, because what you're really getting with Makeup by Jodie is a whole host of incredible makeup artists, handpicked by the women herself, each with their own very impressive portfolios.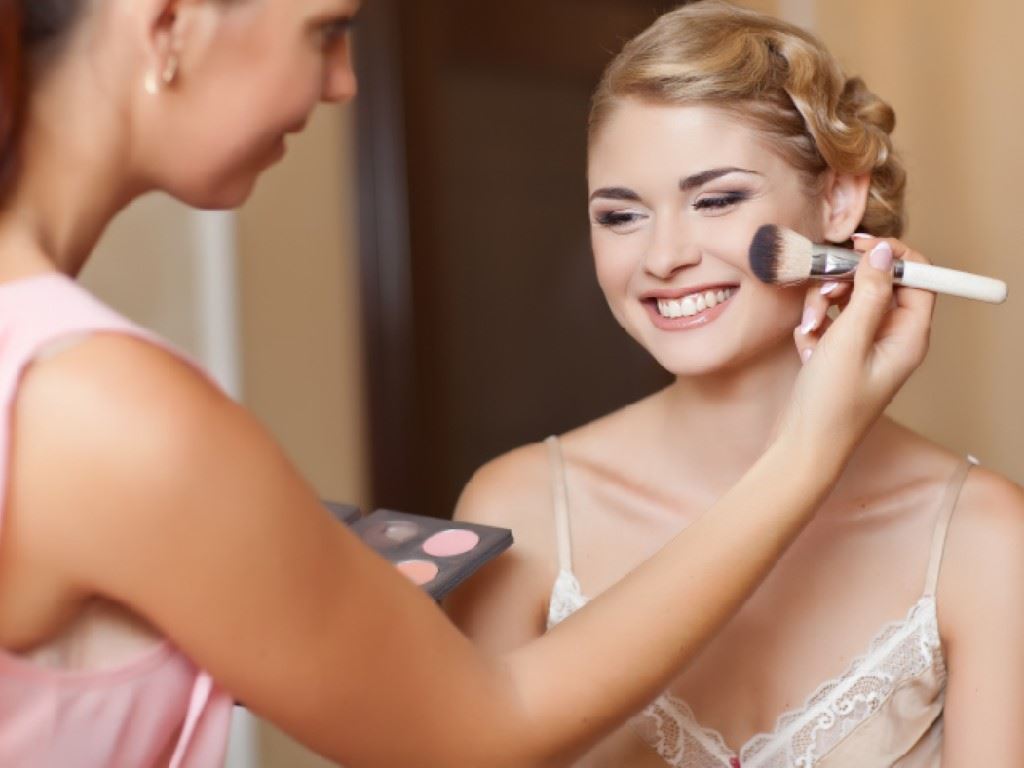 Butterfly Hair & Makeup are a on location service, with a team of hair & makeup artists and assistants based around the chief artist and director of the service, Ashley Wilson. Many of their stylists have worked in prominent roles in the fashion and hairdressing industries, and even have some worldwide experience working on destination wedding locations such as New York and Florida. Butterfly Hair & Makeup were also partners in the Wedding Fair at London Excel. The best thing about Butterfly Hair & Makeup is the on location service, they travel to you to make sure you're comfortable.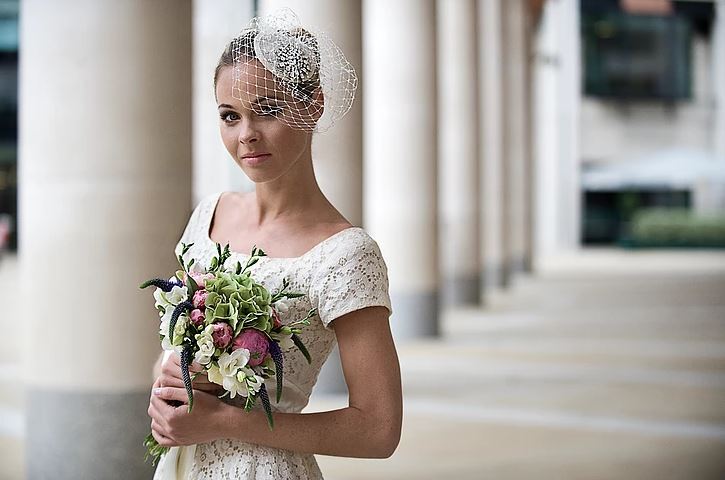 Dorota Nowacka is a very experienced and professionally trained makeup artist with a great eye for fashion, and always keeps one eye on the changing trends of iconic fashion to ensure that her customers always look and feel stylish and beautiful. As a part of her service Dorota will be on hand to give you tips and advice on what kind of styles and colour would suit you and help enhance the beauty you already possess. Better yet, she is based right in the heart of London.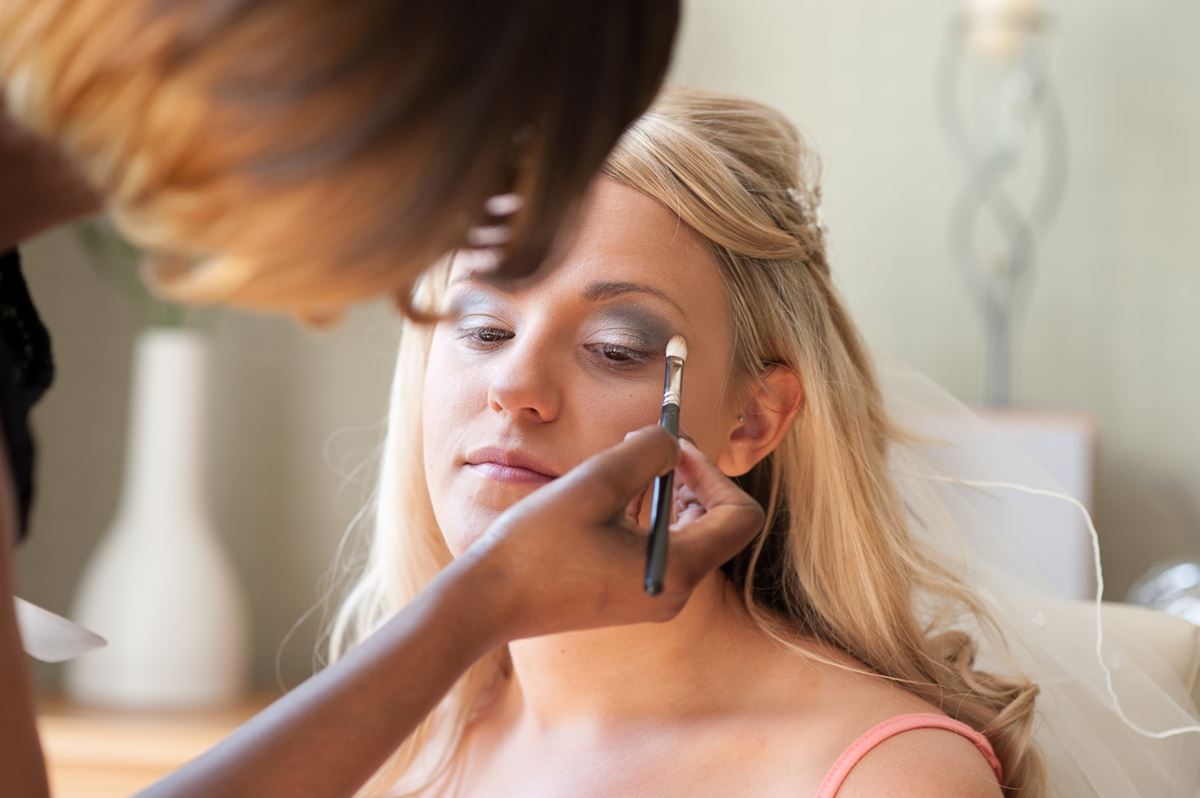 Joyce A. Mua is a very well accredited hair & makeup artist, and what's more, she is a skincare expert to boot. As a part of her service she offers trial runs and consultation, so you know that on the day there won't be any unfortunate surprises and you can relax and enjoy the experience. Joyce is a veteran of over twenty years in the business, and she has an impressive resume of work and education, having been trained at the London College of Fashion, and having worked with brands like Harrods, La Perla and most notably Giorgio Armani.

This particular service is a little different, but it deserves to be on this list because it's all about helping you look as beautiful as you can, and what Nim offers is incredibly stunning. If as a part of your wedding day look, you're looking for something a little bit different, or going for a tradition of a whole different kind, then a henna design might be for you. Incredibly intricate, beautiful designs, from a qualified henna artist out of the Ash Kumar Academy, who only uses natural herbal products that are suitable for all skin types. A special service to consider along side your hair and makeup artist.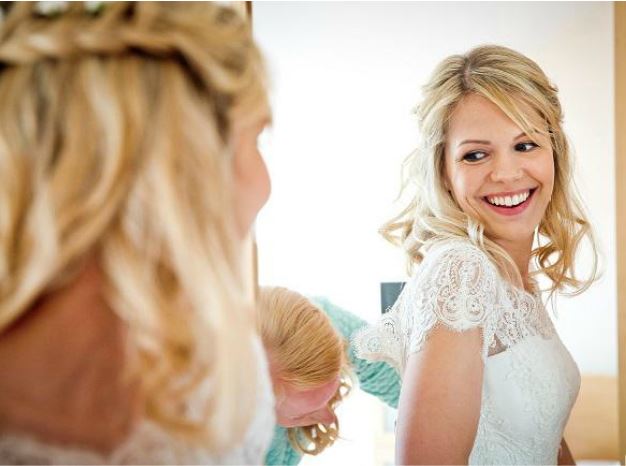 Boho Belle Makeup & Hair are all about bespoke, beauty services, delivering looks that are tailored to each individual event. An intimate and small group of highly experienced and very skilled makeup artists and hair specialists, Many of which work during the week on film and television roles, as well as in fashion and editorial roles. Boho Belle work around you in terms of your schedule, making sure your whole experience is a stress free as possible.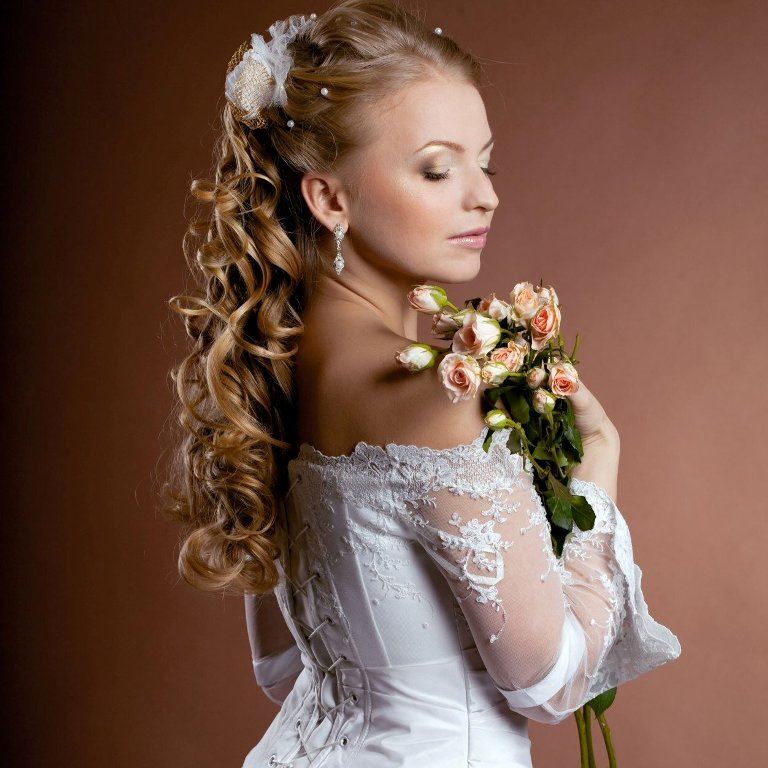 The London Touch are all about high quality – the service quality is high, the experience and skill is high quality, and equally important, they use the highest quality products, with famous brands such as Dior, Clinique and luxurious Chanel. Drawing not only from industry experiences, but personal experiences as well, The London Touch have the personal, intimate touch as well. They are a mobile service with an impressive before and after portfolio well worth a look.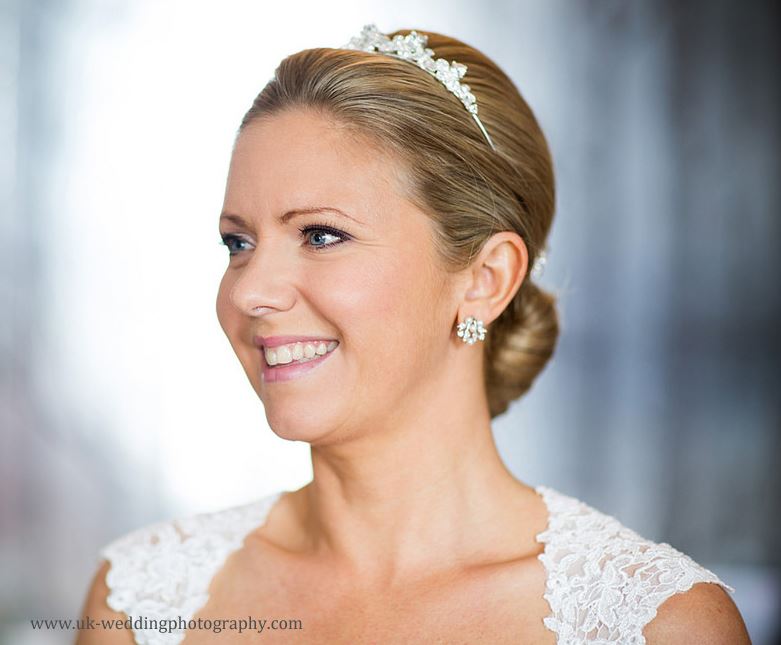 Amanda Roberts is a makeup artist who has really done it all. She worked on film productions such as Phantom of the Opera, Being Julia and Batman Begins. She has also worked extensively in the West End and Theatre, FIlm and TV, on notable productions such as Lion King, Chicago, Les Miserable, Mamma Mia and Beauty & The Beast, among many others. Particularly endearing is the fact that she got into the business after her own wedding in 2002, deciding she wanted to bring her passion and skill to other people's special days. A real standout.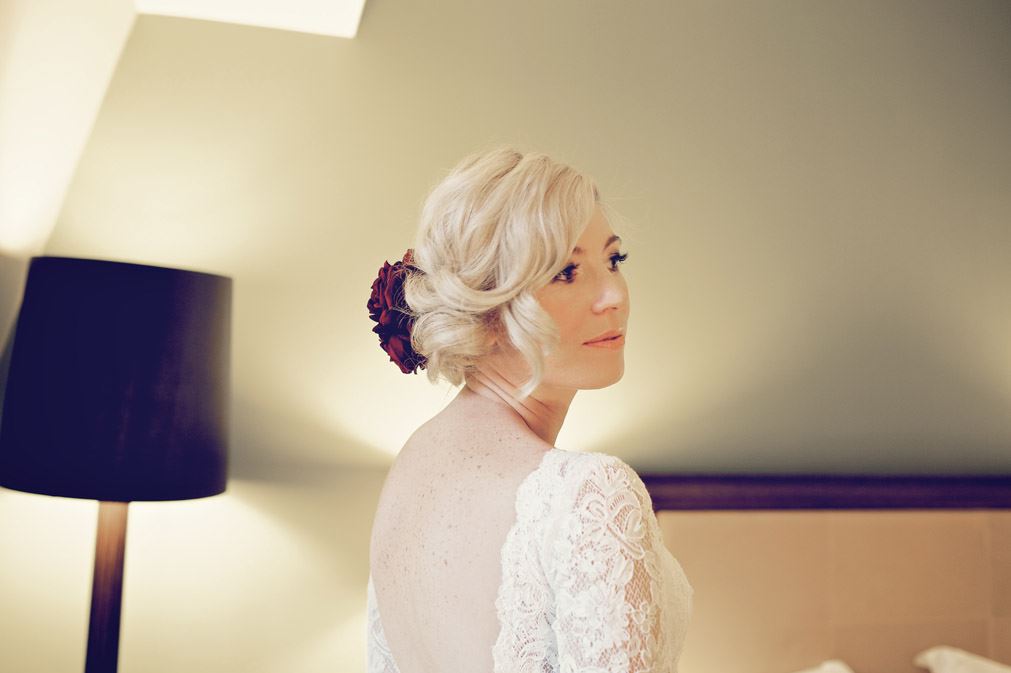 Pam Wrigley is one of those artists and professionals who knows that the service she provides is all about balance. It's not just about beautiful hair and beautiful makeup, it's about service, and the experience as well. During the trial run that is included, Pam encourages you to take your time and relax as much as possible, to really get a gauge on the process and enjoy yourself. If you're looking for
a versatile, comfortable and intimate service, Pam is a perfect choice.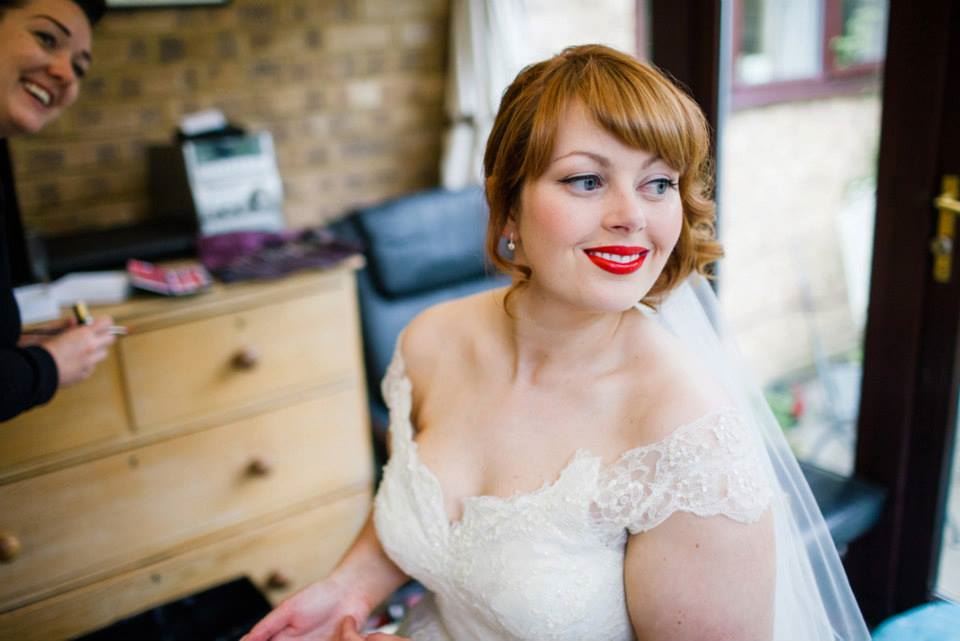 Lipstick & Curls are a massive team of over 50 incredible artists, spanning the whole country. Despite their size, they try to make sure that each job is a unique collaboration between artist and bride, and that each client feels pampered, comfortable and cared for. They offer a bespoke bridal service every time, making sure each time they do makeup and hair for someone that it's the perfect pairing of their skills as an artist and the vision of the bride themselves, whether that vision is modern, vintage or something in between.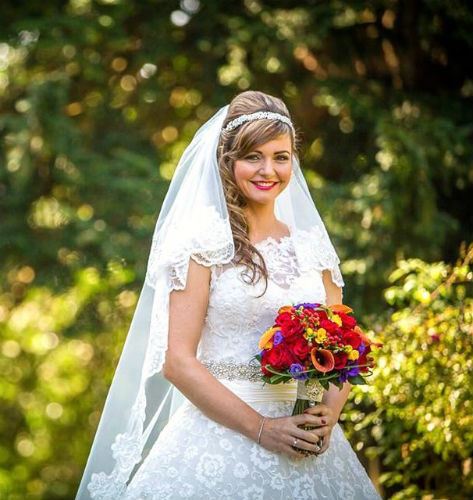 Home Hair and Makeup is all based around a single, talented artist, despite having the catchy name of a big company, so you get the best of both worlds – the eye catching professionality and the intimate personal touch. She has a real passion for hair and makeup, stemming from their time as a professional dancer, where she learned how to style in a professional setting, and to a professional standard.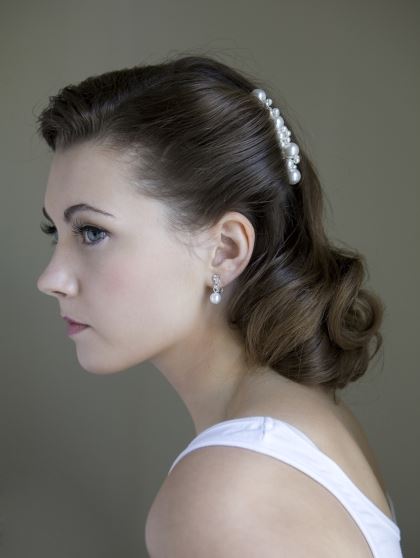 Beauty Call started as a small company in 2006, with talented artist Nicky Bragg gathering a team of five of the best hair and makeup specialists she could find. Since then, they have grown to nearly three hundred artists all over the United Kingdom, and have worked with over five thousand brides! This means they really know what they're doing, and they also really know what to expect. On the day there is often a lot that can go wrong, Beauty Call know this, and make sure that they always have a back up artist available. You're in safe, expert hands here.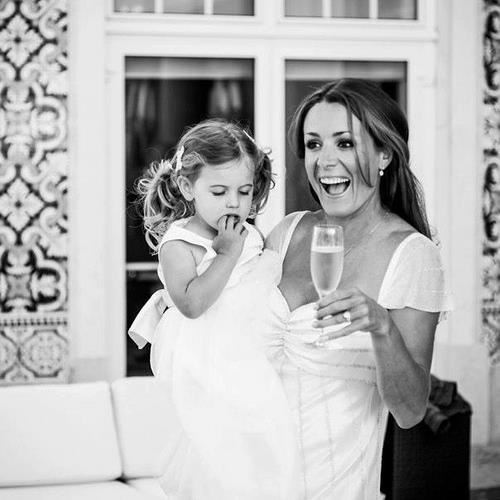 Peaseblossom are a charming, all round service devoted to making you and your Bridal party as beautiful as you can be. For the bride in particular, they also provide a complimentary trial run, to get everything planned, timed and arranged down to the last detail, so that on the day you can relax and enjoy yourself knowing everything is taken care of. They offer all kinds of beauty services, as well as typical hair and makeup, including manicures and lash extension, among various other treatments. Pamper yourself with Peaseblossom!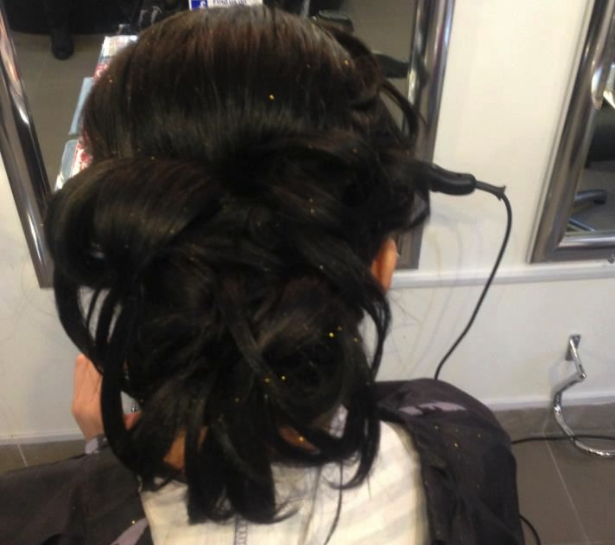 Lily Hair & Beauty Salon are a world renowned salon based in Iconic North London, dedicated to giving the best cuts and colours to people from around the world but London in particular. They have a dedicated team for colouring, specialising in Wella & Gold colouring and proudly boast the use of strictly ammonia free products. They also specialise in the Brazilian Blow Dry, for the best possible blow dry results. An expert team of talented hair specialists, Lily Hair & Beauty is a perfect choice for your wedding day if you're looking for a salon rather than a mobile service.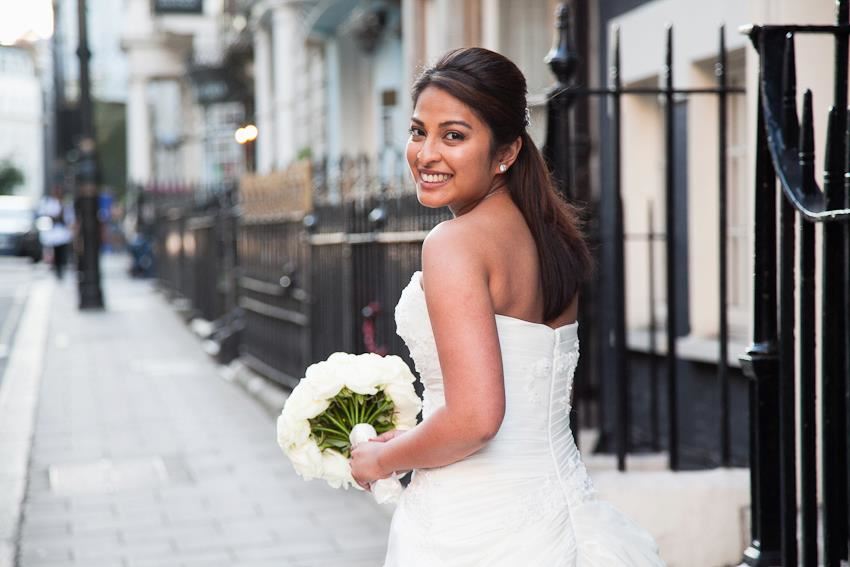 Rosie Kor is a freelancing hair & makeup artist based in the heart of London with an incredibly impressive portfolio and a signature, understated style. Having worked in the fashion, advertising and music video industries, as well as TV & film, she has accrued over ten years of professional experience since graduating from the well respected Brushstroke makeup school at Shepperton Studios. Rosie Kor offers a personal and friendly service, with a penchant for classic elegance.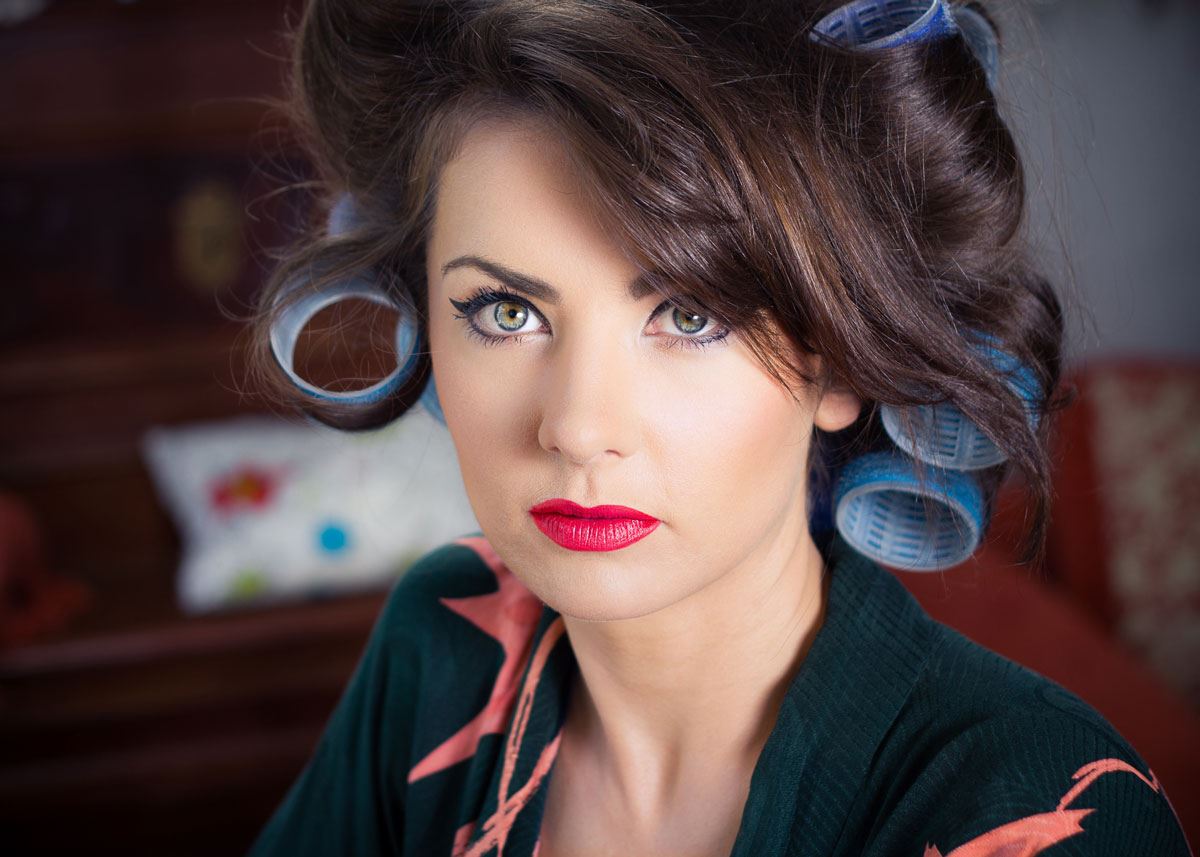 Agata Cieslak is one of those lovely and endearing professionals who truly loves what she does. Knowing that each face is unique and beautiful in it's own right, Agata tailors her service to each individual, making sure that everyone gets their own bespoke service on the day and during trial runs and consultations leading up to the event. Agata knows that hair and makeup service is more than just the look, it's also about how people feel.  This is why she devotes a part of her service to really listening, and trying to make sure that your vision for how you want to look is truly realised.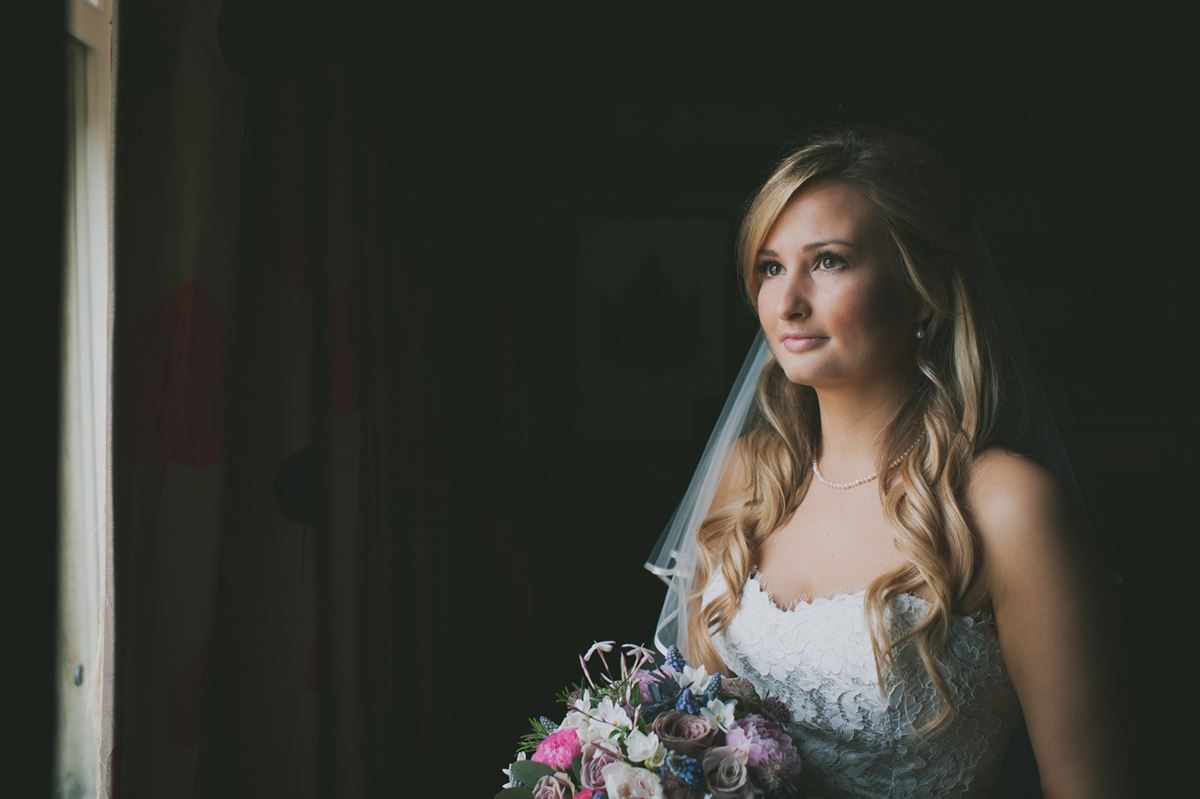 Anna Davies is a consummate professional in every sense. From her extensive experience in doing makeup and hair for bridal parties, she knows the exact amount the bride and her party should allot for each styling (two hours prior to the event for the bride, and forty five minutes for the party), as well as recommended at least two months prior to the day for planning and consultation. With this amount of time you can easily get your look and vision exactly right, so that on the day you're looking your most beautiful, and can relax and enjoy the day in comfort and confidence.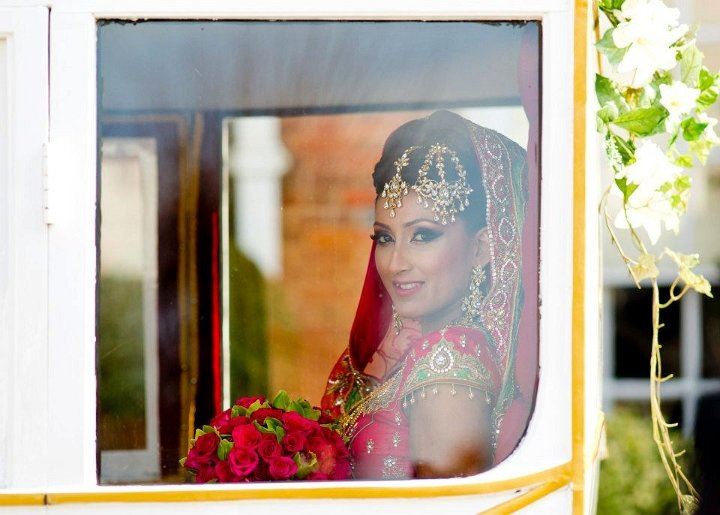 Lubna Rafiq is one of those professional beauty specialists who is a brand all on her own, having established a number of successful products based on her passion and expertise. In 2005, she established the Lubna Rafiq academy, a now nationally renowned academy well known for its world class education based around Lubna's fantastic talents and love for hair and makeup artistry. A few years later, she establish Lubna Products, a line of beauty products drawn from techniques and ingredients from around the world.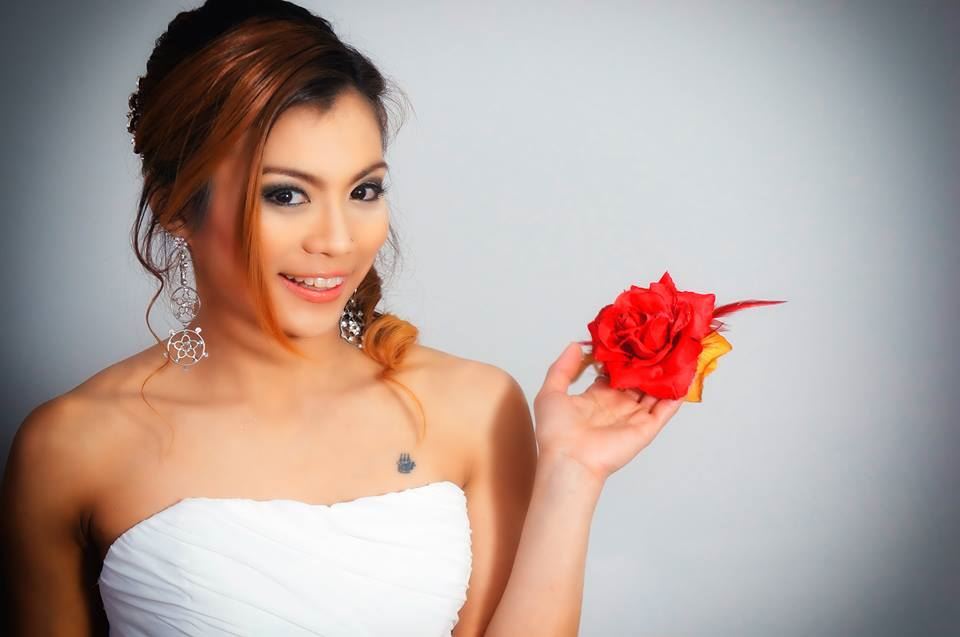 James Adisai is a unique offering in the world of beauty styling, having trained professionally in cosmetics while on break from his bachelor's degree in Science. This led him to the pairing of scientific approaches, such as geometry and colour theory, with the artistry of conventional makeup techniques, to fantastic results. Over ten years in the industry, having worked all over Europe and his native Asia, James Adisai is a truly unique and fantastic choice for your special day.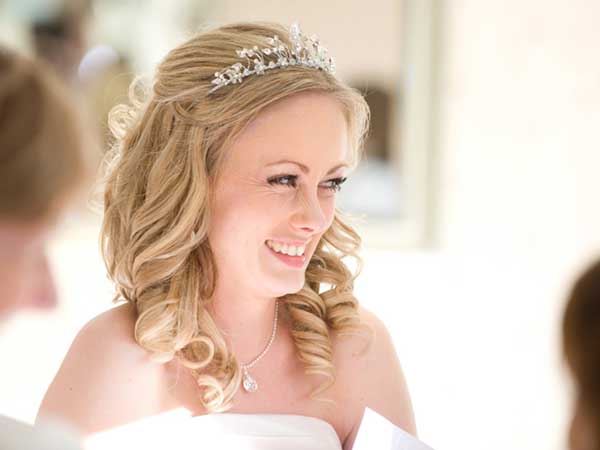 Baden knows the importance of preparation when it comes to looking your best on the most important day of your life. This is why they emphasise the importance of a trial run long before the event, giving you all the time you'll need to get your vision and look in consultation with Baden exactly right, and to your standards. Once you're satisfied with this, you can truly enjoy your special day, looking amazing and feeling just as good.