Makeup is a hugely personal part of our overall look and finding our best face is a constant balancing act for many women. Whether you are good to go with a dab of tinted moisturiser and lip balm or you're a full lashes and lips girl, you want to look amazing on your wedding day. Many women turn to the professionals to find their perfect wedding makeup but for some brides, this may not be the right fit. Perhaps you feel comfortable with your signature look and don't want someone else to take the reins or you're trying to keep a lid on your budget. If you are undecided on whether to go DIY on your wedding day, read on, for advice and inspiration.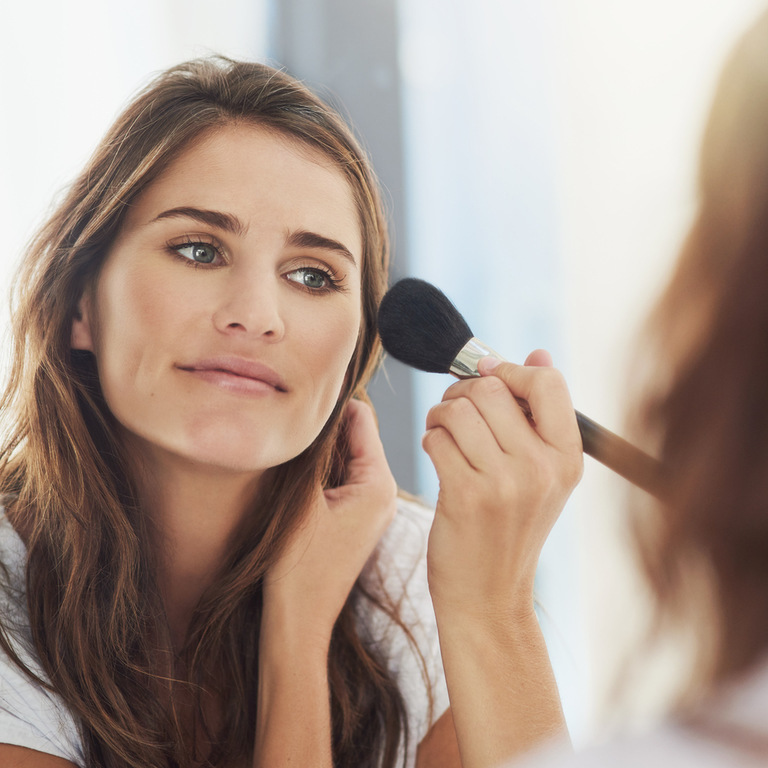 Do you love creating your signature look?
It seems an obvious place to start but if you are a lover of all things beauty you are more likely to feel comfortable creating your wedding look. If you're a dab hand with makeup brushes and you can do your eye flick without a second thought then you are probably feeling pretty good to go with your wedding makeup. Do bear in mind though, that a professional knows which products look best when photographed, and which products last a 14 hour wedding day, so do your research thoroughly.
DIY Tip
Even if you're a pro at your own makeup then take the time to practice your wedding look. If you have your products and technique down, things will run much more smoothly on the day.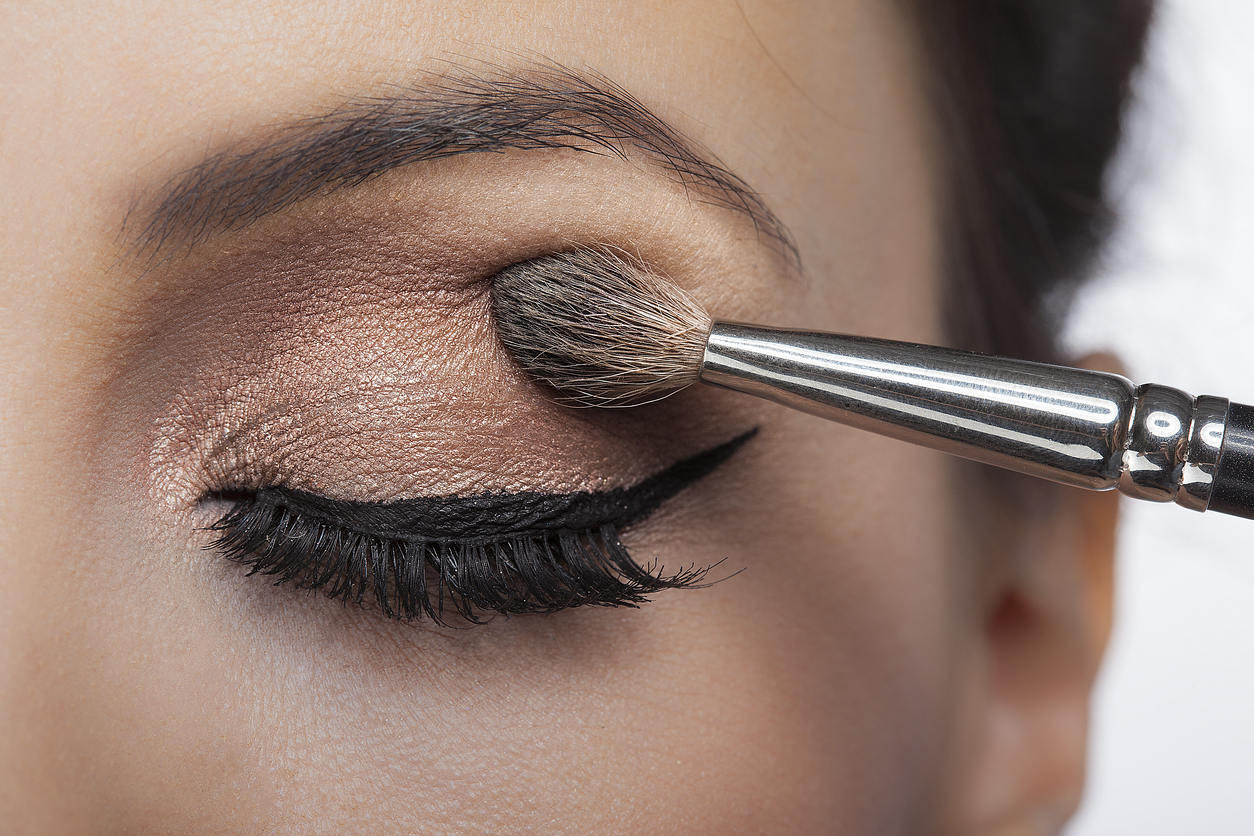 How are your bridesmaids at beauty?
You may feel comfortable tackling your own face but how about the rest of the women in your wedding party? Could you help out with creating their wedding look? Remember that choosing a professional makeup artist will take the pressure not only off you but off your wider bridal party.
DIY Tip
If you have a bridesmaid who is a beauty pro then ask her to help get the rest of the party into perfect face shape. She could do this as a wedding gift that is not only a huge practical help but a generous gift of her time.
How are your nerves?
Every bride will feel some level of nerves on her wedding day. From pre-ceremony butterflies to full on wobbles. This is perfectly normal; your wedding is one of the hugest events in your adult life! If you feel like nerves will make fiddly tasks like hair and makeup difficult then calling in a professional might be the right choice for you. Sometimes having a steady hand there to take off the pressure is priceless.
DIY Tip
If you're worried that nerves could upset your face on your wedding day then choose simple styles that don't require heaps of steady-handed precision. A dewy face and subtle shimmering eyes can look beautiful and no one will be able to tell if you got a bit smudgy in prep.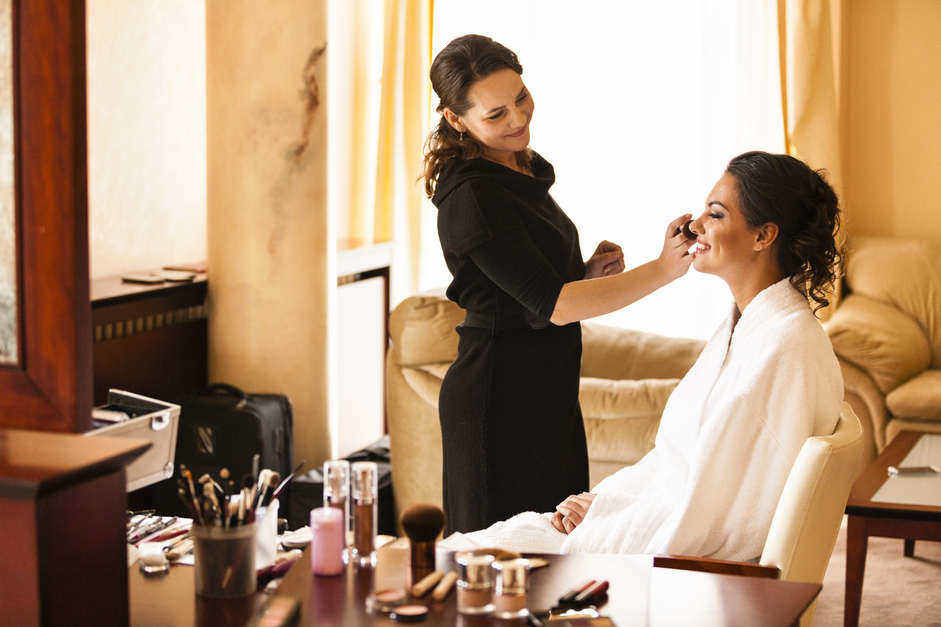 Are you a bare-faced beauty?
If you never wear makeup in day to day life are you sure you want to wear it on your wedding day? Bare-faced brides are making social media headlines across the world by walking down the aisle without so much as a mascara wand in site. There are no rules for your bridal look, if you love to go bare, go bare.
DIY Tip
Make sure bare skin is glowing on your wedding day by using gorgeous products in the build-up to your day. Take care not to slather on a brand-new product the night before you marry though, this could result in a breakout or reaction you regret.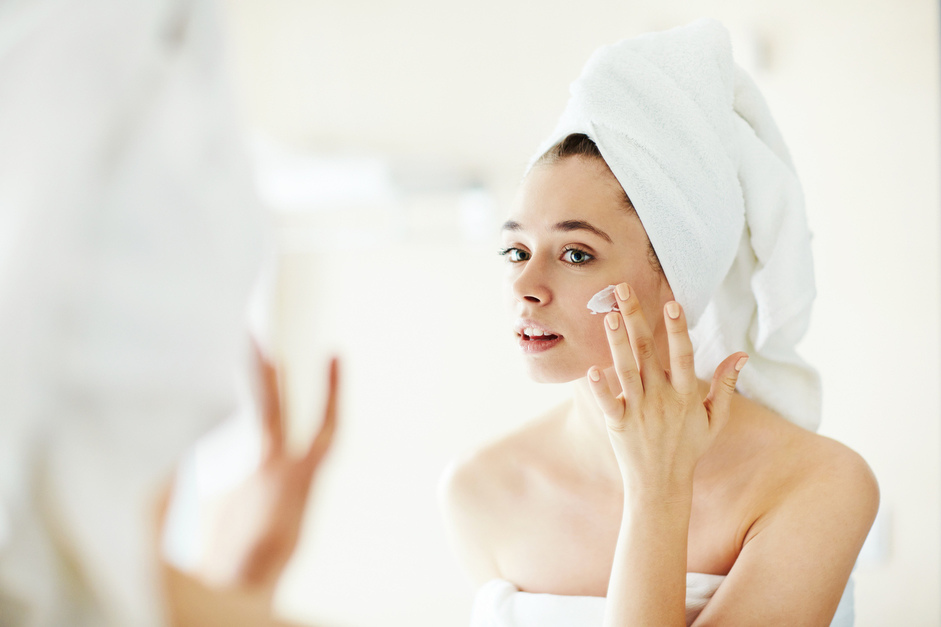 Would you consider makeup lessons?
Makeup lessons are the unsung heroes of DIY wedding makeup. Many professional makeup artists will provide creative lessons for brides who want to go solo or are getting married somewhere where a pro isn't an option. One or two lessons will be a fraction of the price of full makeup on the day and it could make all the difference.
DIY Tip
Grab a budget lesson by hitting your local makeup counter and grabbing a style overhaul from one of the artists in store. It's a cheap and easy way to get a handle on new techniques and try out products before you invest.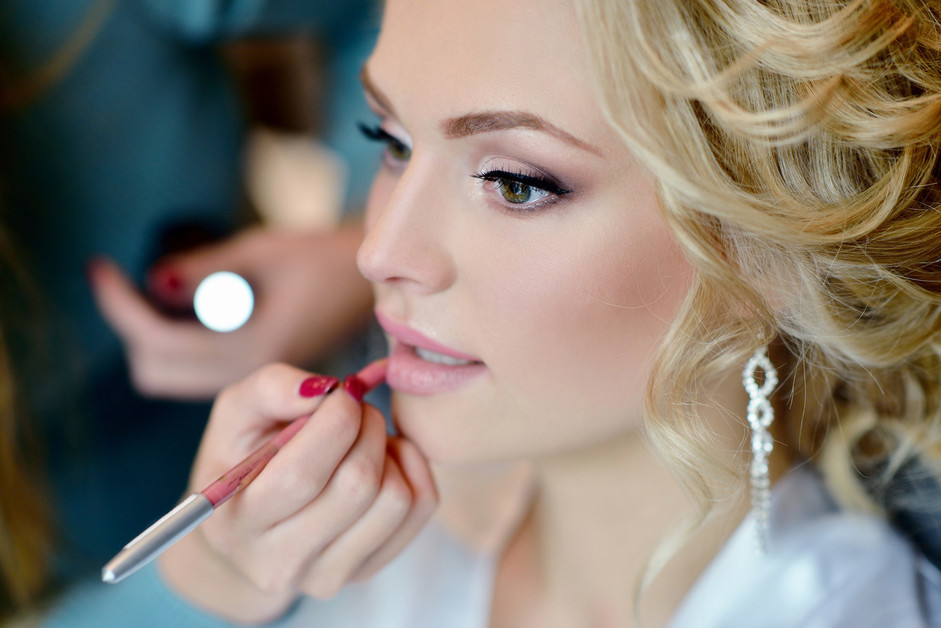 Professional makeup artists offer a huge range of services that could make all the difference on your wedding day. From false lashes to smudge proof, airbrush foundation, they often offer a little something extra that could boost your confidence and your photos. This doesn't mean DIY can't be just as successful if you plan and prep with care. Think about your wedding priorities and work out where professional makeup comes on the list, if it hasn't made it into the top ten then it might be one area where you can save money and still look stunning, whether you go it alone or call in the pros find a look that reflects who you really are.