Getting married in Cumbria, England is a wonderful thing. The county houses some the of UK's most beautiful landscape making the ideal place for a wedding. But how do you get to your idyllic wedding? Here are the top 20 picks for wedding car providers to get you to your picturesque Cumbrian wedding.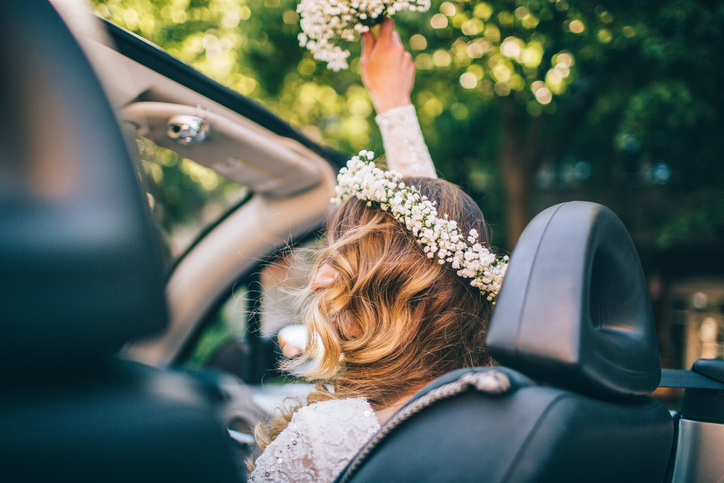 If you've always pictured your dream wedding including a completely fabulous vintage Jaguar, then you're in the right place as this is what Luxury Classic Jaguar Hire specialise in. This team have a niche focus in their business. They only have one make of car, the Jaguar and they offer self-drive as well as chauffeur-driven wedding car hire. As this team is family run, you'll get personal service and attention in detail in all facets of your car hire. Book this top rated team through Easy Weddings today and get one of two great discounts.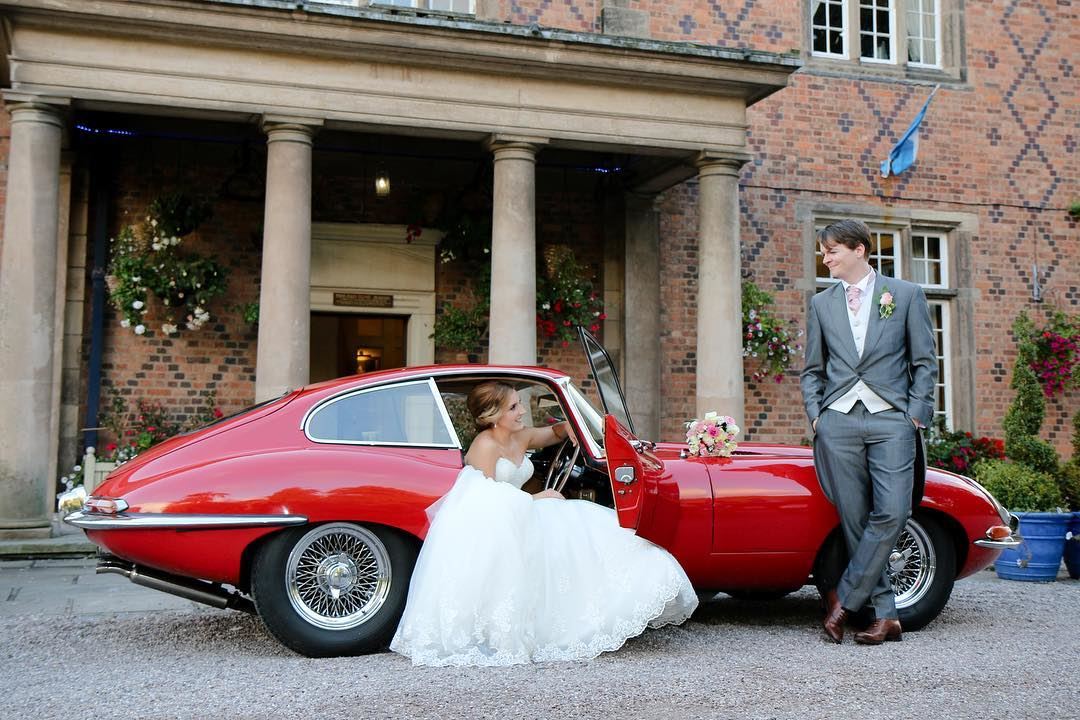 If you want to hire your wedding car transport from one of the most popular companies in the business, then you're certainly in the right place. WeddingCarHire.co.uk specialise in sourcing vehicles that are the perfect fit for your wedding day, no matter how unique your request. If classic cars are more your bag, then this team offer a beautiful fleet of vintage and classic vehicles for you to consider. Their 1960s Princess wedding car, Rolls Royce Phantom, Beauford and their huge range of Bentley vehicles are all delightful choices for your wedding.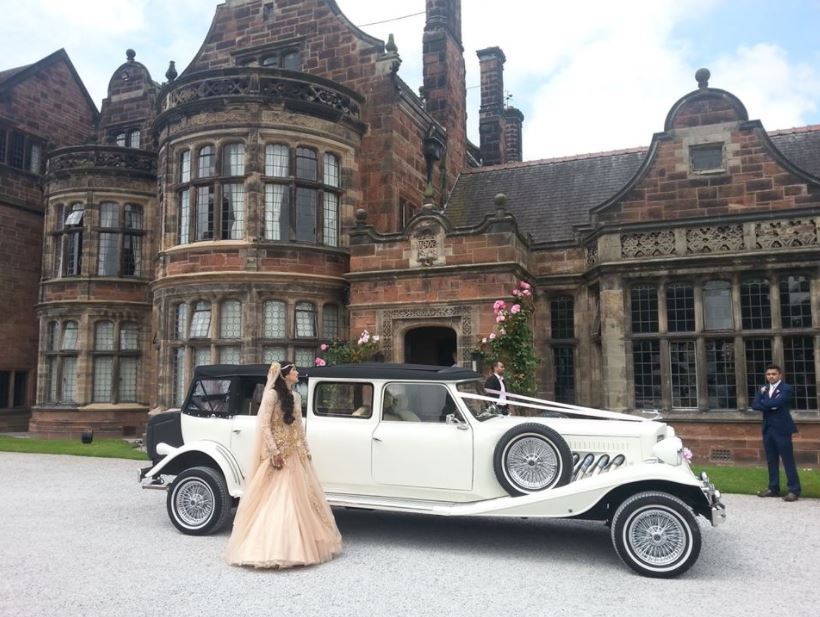 Vintage VWs 4 Hire are the team to help you get to your wedding in amazing vintage style. This team are family run which means that they offer service that is professional, enthusiastic and personal too. In their fleet, you'll find amazing Volkswagen Campervans and Beetles available for both chauffeur-driven and self-drive hire. If you love quirky vintage style, then this team is definitely right for you. Book your wedding car with them today through Easy Weddings and receive 10% off your booking.

At Your Service are committed to providing a seamless and easy journey for you to your wedding. Leave the stress at home as you climb into one of their immaculately cared for vehicles and you're whisked away to meet your future spouse at the altar. Choose from their vintage style wedding car or from their luxury Mercedes makes. With professional chauffeurs to complete the package, your wedding transport will be unforgettable.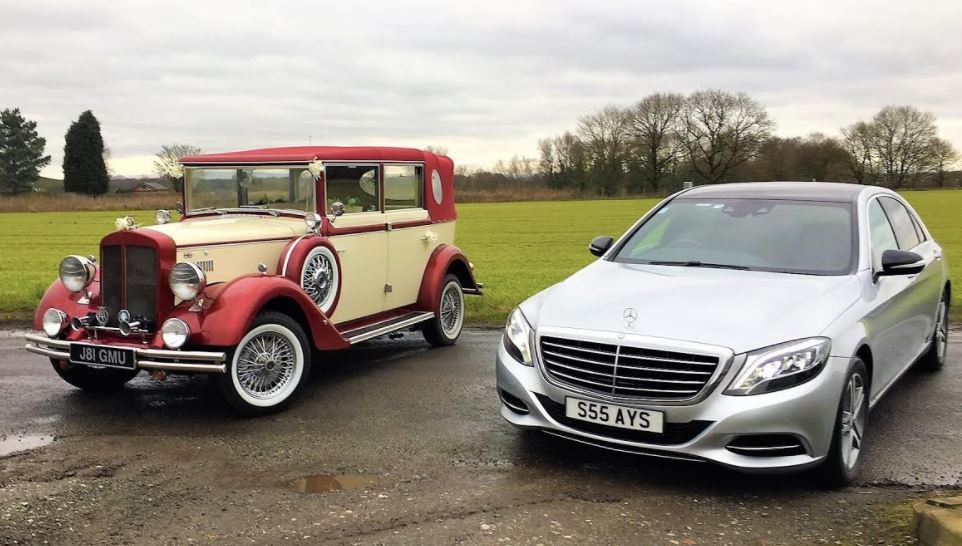 White Wedding Cars are here to share with you their amazing collection of cars for your wedding day car hire. This team specialise in luxury cars, both classic and modern. Which is perfect if you're undecided on what kind of wedding car you're after. In their fleet, you'll find a beautiful collection of wedding cars that are maintained to the highest quality. All of their cars are elegant, luxurious and classy. This dedicated team guarantee professionalism at every turn. Let them do your wedding car hire justice.

Cumbria Classic Wedding Cars love to provide beautiful classic cars at affordable prices. Luxury cars paired with a friendly chauffeur will leave you feel nothing short of delighted as you're transported to your wedding. Choose to have your vehicle decorated with ribbons to tie in with your colour scheme and this friendly team will deliver. You'll even be given complimentary bubbly to toast the special day. Luxurious classic wedding cars are just a few clicks away.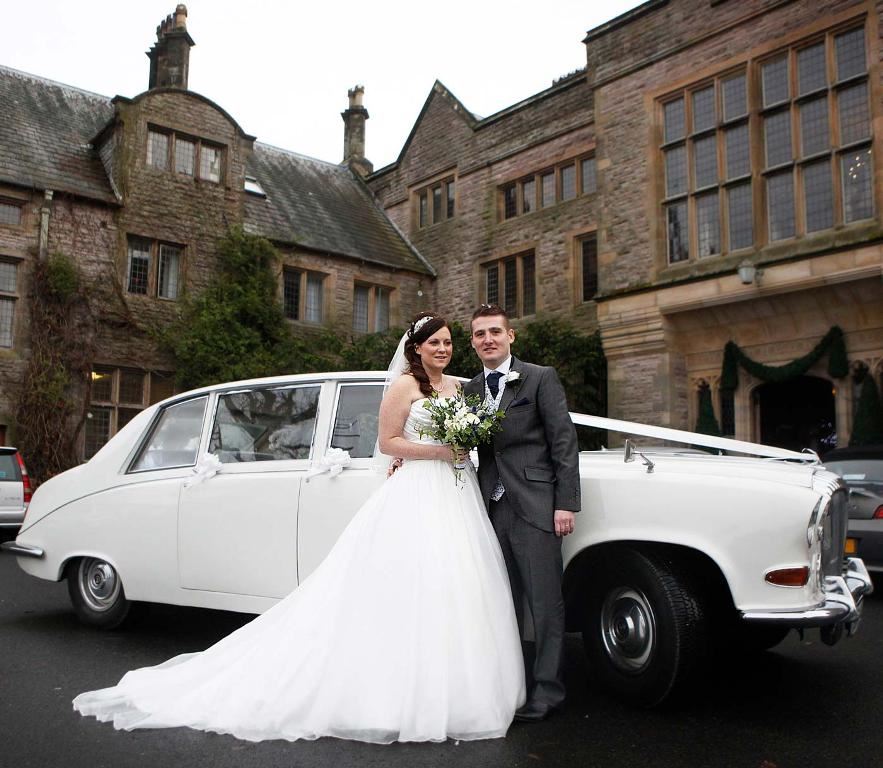 The team at Lakeland Chauffeurs know exactly how special the Lake District is within the Cumbrian countryside. This is why they focus on not only providing the best service possible, but also showcasing the beautiful area that they work in. If you book with this team, the ride to your wedding will be full of the some of the best scenery you'll see in your life. Travel in complete comfort and style as you take in your surroundings. Choose from this teams Rolls Royce Silver Shadow I or their supercharged Jaguar XJR. They have a fabulous fleet just waiting for you to look at.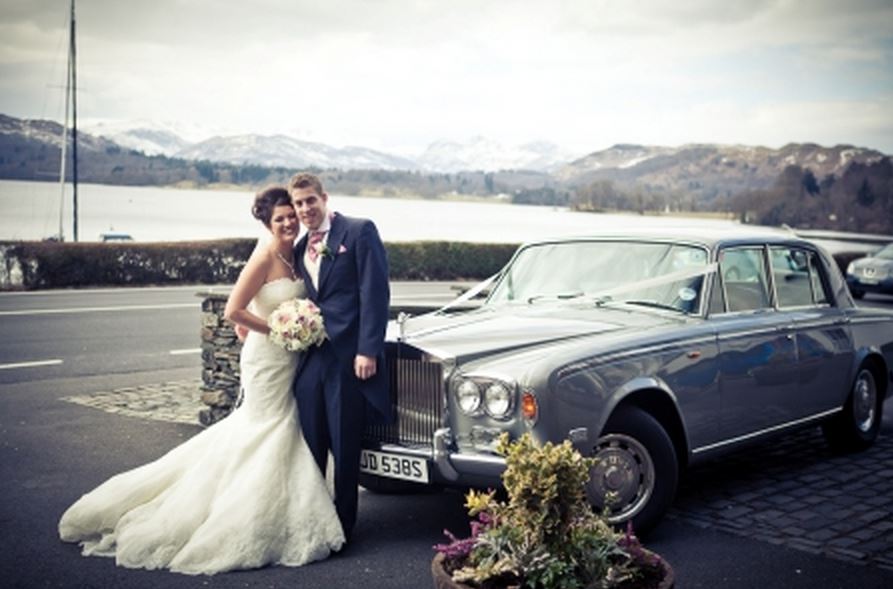 The team at Downton Travel have two beautiful vehicles on offer for your wedding. Their modern Chrysler 300C is a sleek and modern classic that is the most reliable and comfortable way for you to get to your wedding. If you want something that is on the jazzier side of the spectrum, this team have a stunning gold Rolls Royce that is a photographer's dream thanks to its colouring. Have either of these beauties decorated in ribbons and bows in your colour choice. And to top it all off, all newlyweds receive a complimentary bottle of bubbly. You can't get much better than that!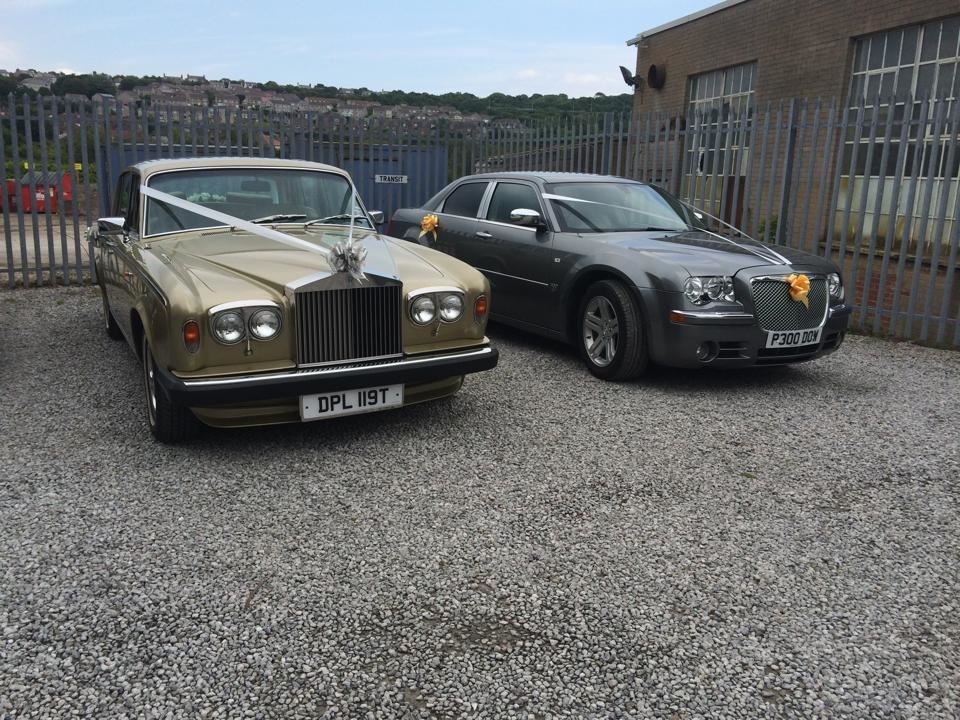 Beautiful cars at an affordable price don't come around that often. At A Touch of Class, you'll be pleased to hear you can get both. Choose from 1930s style Beaufords, a regal Daimler DS420 or a classic Bentley or Rolls Royce. If modern is more your style, then this team have the best Mercedes stretch limousines on the market. Every style and budget is catered for with A Touch of Class so if you love the sound of their fleet, then make sure you consider them as your wedding car provider.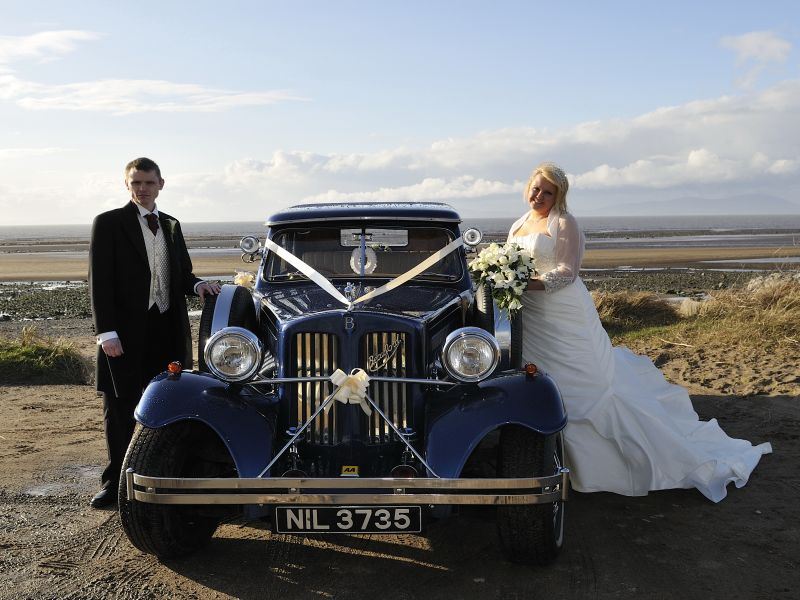 Choose comfort and style for your special day with Silver Lady Wedding Cars Hire. With models like Daimler and Rolls Royce to consider for your wedding car hire, you'll be sitting pretty with what's on offer here. This team not only have a beautiful fleet, but they have a lovely personal touch to their business too. This team are family run, so they know the importance and value of giving personal service. For a team who will listen to your requirements and give the best possible service, go with Silver Lady Wedding Car Hire.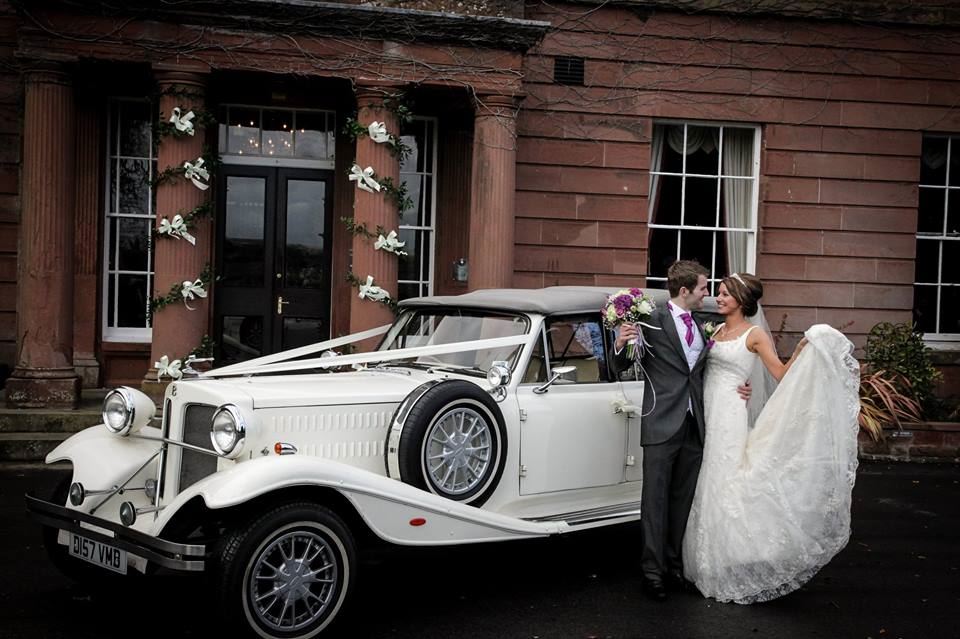 The team at Wedding Car Services offer three amazing Rolls Royce models for you to consider for your wedding. Their 1933 black Phantom II is a fabulous choice. It's sleek and understated for your classy wedding but due to its rich history, it is a unique and interesting selection as well. If you like this era but want something in white to match your dress, then their 1939 Wraith is the ideal choice for you. Like the Phantom, this car is steeped in history and will truly make you feel as though you've gone back in time. For something a little bit hip, choose their 1979 Silver Shadow saloon which comes in silver. All of these cars are amazing choices and are perfect for weddings. They are all total perfection in wedding photos too.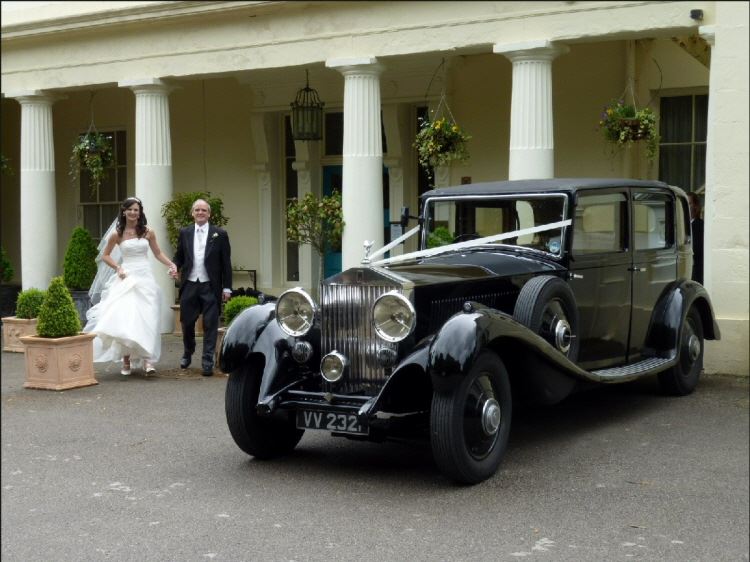 Windermere Wedding Cars are proud of their unique and bespoke fleet of automobiles. Elegance and reliability are the pillars of this family wedding business and it'll show if you book with this team. Their delightful fleet includes a 1930s style Landaulette, a Windover Bridal Saloon as well as a Bentley R-Type. With some other incredible cars that are not to be missed, be sure to check out the fleet from this team. You won't be disappointed.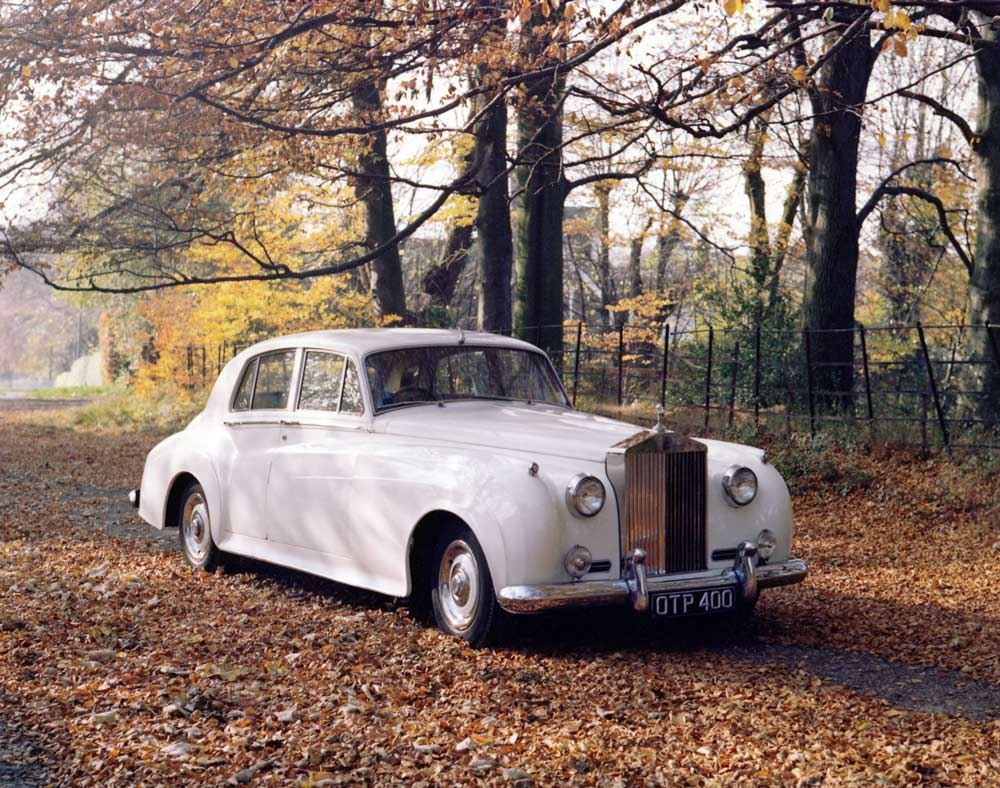 Award-winning wedding car providers, Horgans Wedding Cars are an excellent choice for your wedding car hire. Travel in the style of another era with this Beauford, Regent and Imperial wedding cars. For something truly unique, book their very popular and sought after 8-seat Charabanc Omnibus. All of these vintage style cars have been specifically created for the wedding industry so you know you'll be arriving in truly beautiful style. Feel like you've really been transported back when you see your friendly chauffeur donned in their 1930s style uniform. This team really do go that extra mile.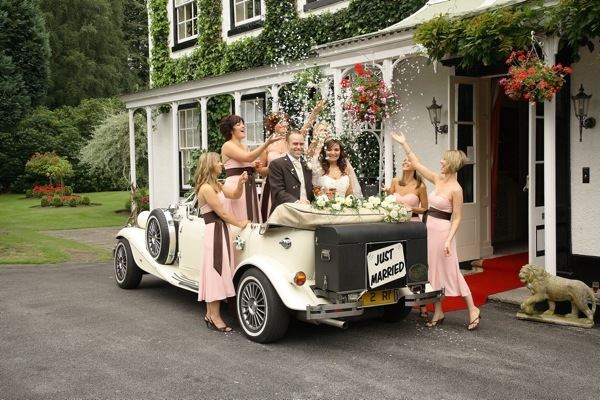 For some couples, traditional wedding cars are not going to do the job for their upcoming wedding. Some couples need something unique to match their unique personalities. Does this sound like you? If you said yes, then what you need is one of the fabulous cars in the fleet at Lakes and Dales Classic Car Hire. This team are all about providing an alternative to the traditional wedding car and they sure do have the fleet to prove it. Some of the amazing cars in their collection include a 1959 Austin Healey Frogeye Sprite in beautiful blue green, a 1969 Morris Mini Cooper which comes in another lovely shade of green, and a fabulous 1960s Triumph sports car which comes in bright red. Which car will you choose?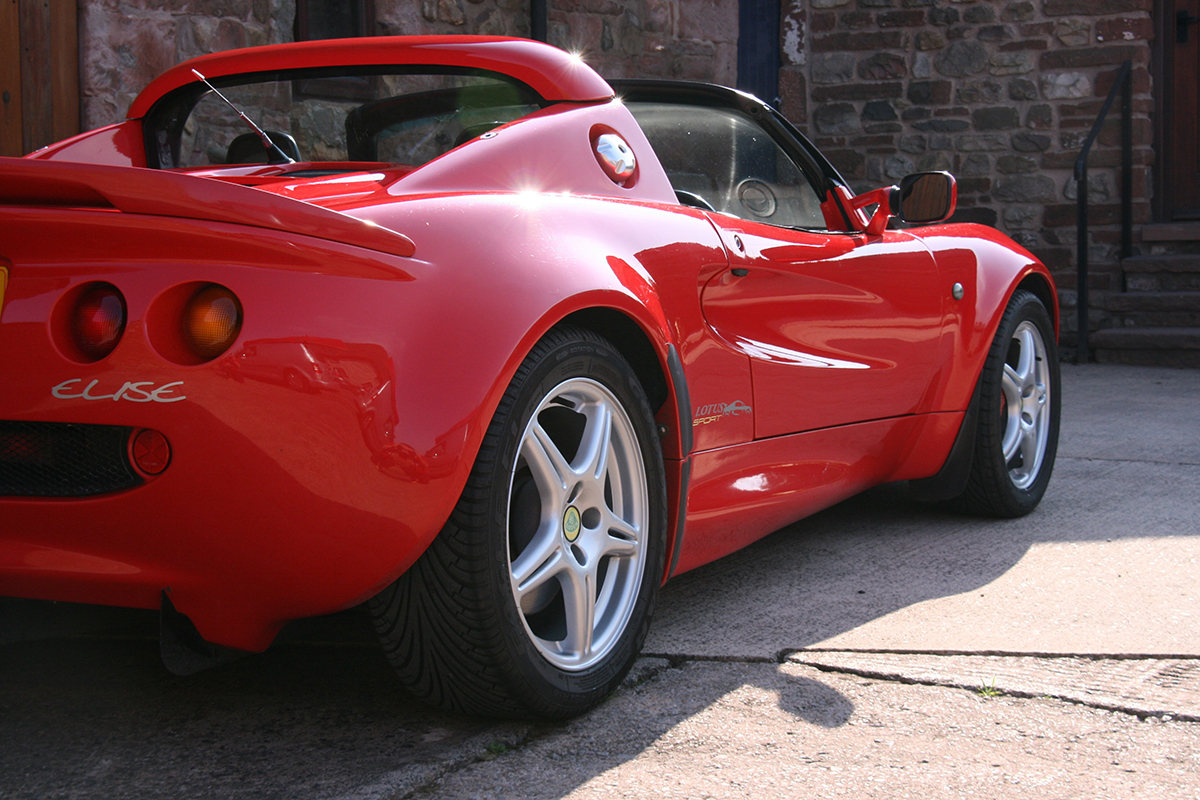 If you're after a provider who provides chauffeur-driven and self-driven options for your upcoming wedding, then Lune Valley Vintage and Classic may be the right provider for you. This team specialise in vintage and classic cars for you to consider for your wedding. Why not drive yourself to your wedding in a bright yellow vintage Volkswagen Beetle? Or perhaps you'd like to be driven by your own personal chauffeur in a 1932 Rolls Royce Phantom? Come check out their fleet and make your decision.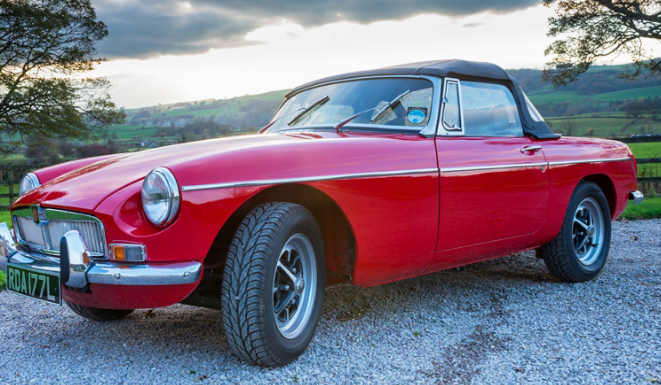 At Premier Carriage you have your pick of over 700 cars all ranging in style, age and colour. This team are great because they have such an extensive collection of cars, plus they're sticklers for professionalism. With over 12,000 weddings under their belt, this team are expert wedding car providers. Give them a call today to discuss your upcoming wedding.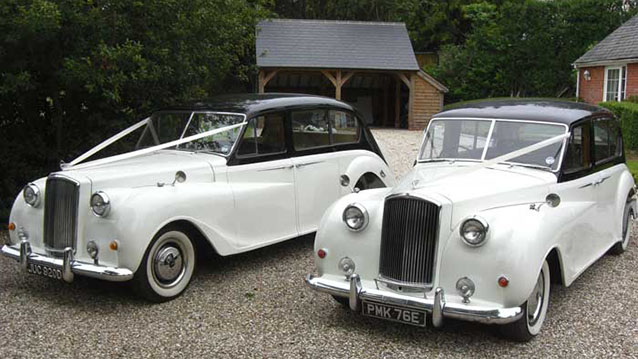 If you're after a wedding car provider that boasts its award-winning chauffeurs and fabulous classic cars, then Lea Wedding Cars is the provider for you. This team offer a royal blue Bentley Arnage which is the epitome of class and style. Or if you want something a little more iconic, then you can't go past their white Rolls Royce Corniches. This beauty even has a convertible roof so if the Cumbrian sunshine is out in full force, you'll be able to have the top down and soak up some rays.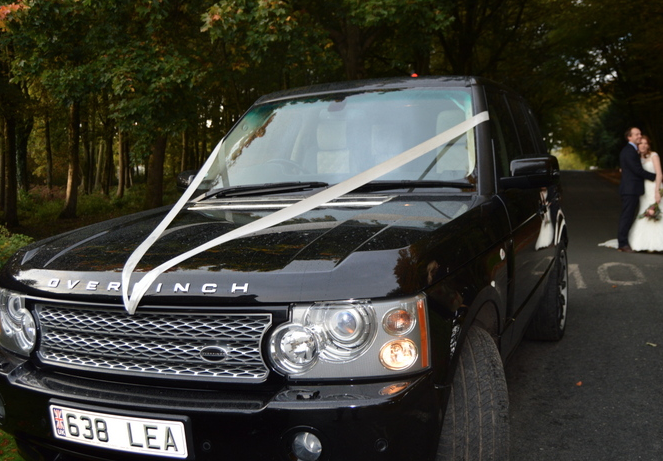 At Signature Cars Cumbria, you'll be treated to chauffeur-driven modern cars of a completely exceptional quality. This team specialise in luxury cars, which is exactly what many couples are looking for when it comes to their wedding car hire. If you're one of these people, then you have to check out this team's fleet. In it you'll find the beautiful Rolls Royce Ghost and stunning Jaguar XJL. Both of these cars are top of the line and come in pristine white to match whatever colour scheme you're going for.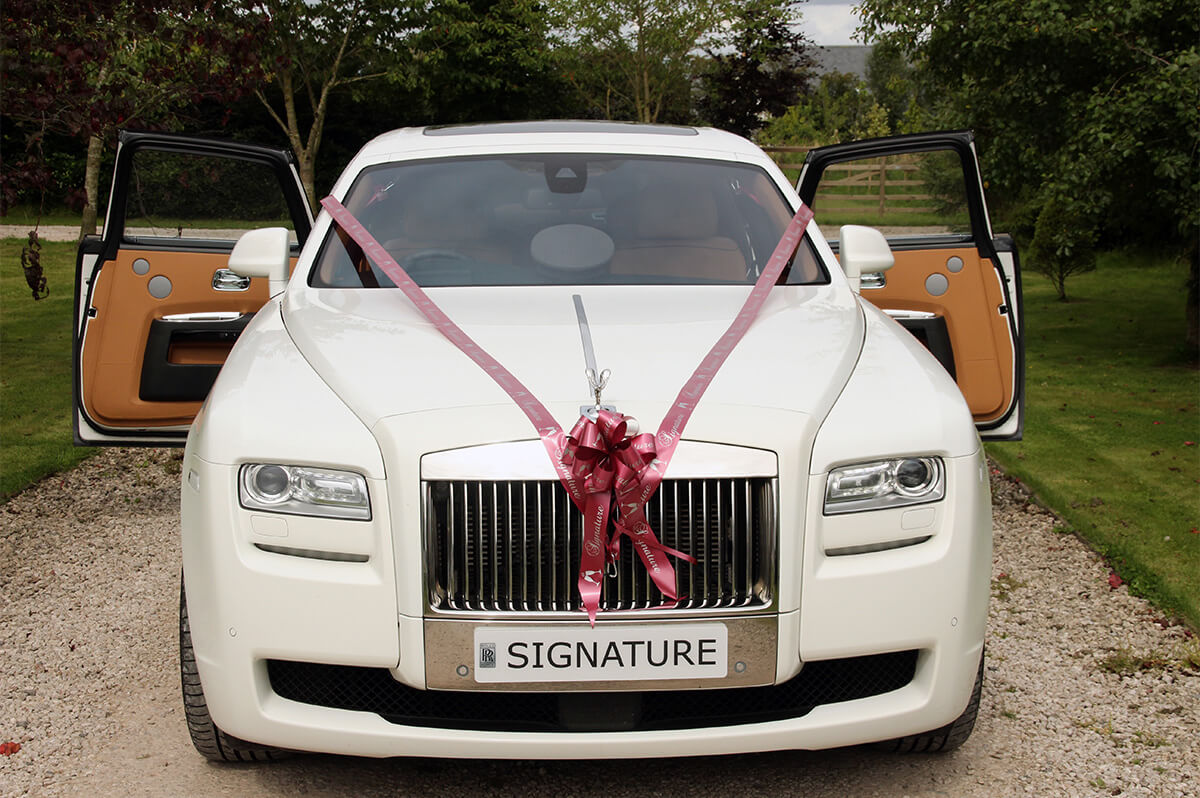 The Coppermines are the company that hire out both wedding cars and accommodation for weddings. When it comes to their car hire, this team are all about helping couples have their perfect entrance for their wedding day. This is why they offer a unique selection of wedding cars for you to choose from for your wedding car hire. In their fleet you'll find a Range Rover Classic Convertible and a beautiful Veteran 1910 Maxwell E Tourer. Find your ideal car right here with these wedding experts.

If you're looking for a wedding car provider with elite and reputable service, then look no further than Dovecote Wedding Cars. This team are here to offer you luxurious wedding car hire for your big day. They offer a premium service at unbeatable prices, which is what we all want to hear when booking wedding providers. In their fleet, you'll find a stunning vintage limousine. This Rolls Royce is from 1932 and comes in old English white. It is the perfect wedding car. For something less traditional, go for their Rolls Royce Silver Shadow in lustrous black.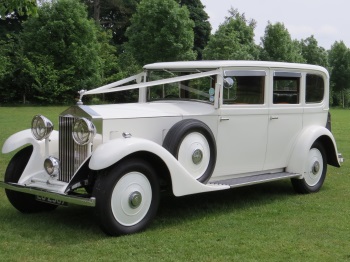 For more on these top car providers, click here.