Here at Easy Weddings, we only recommend the best services. So keep reading for comfortable and fabulous wedding transport from the best car providers in Cardiff.
If you like the idea of hiring two stunning cars to take both you and your bridal party to and from the wedding, then you'll love what C & E Wedding Car Hire have on offer. This family run business have two luxury vintage style cars that go together perfectly. They have a 1930s style Branford Elite Landaulette, along with a 1930s style Branford Classic Landaulette on offer, both of which are timeless and elegant in black and white with cream leather interiors. You'll feel so fancy riding along in one of these cars and as they both go together so nicely, you can book them both and give a luxurious ride to your bridal party or your parents.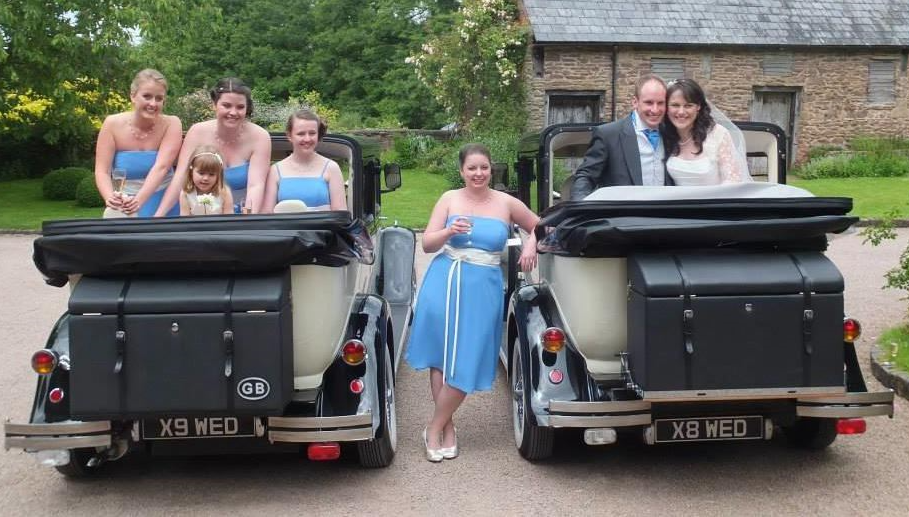 Bijou Weddings Cars offer a range of modern and vintage style cars to get you to your wedding is style. This team have a strong focus on customer satisfaction, so they'll always aim to meet all of your expectations while providing a first-rate service. They offer competitive prices and deals for mid-week weddings, so don't wait! Call them now and you could be cruising along to your wedding in the car of your dreams.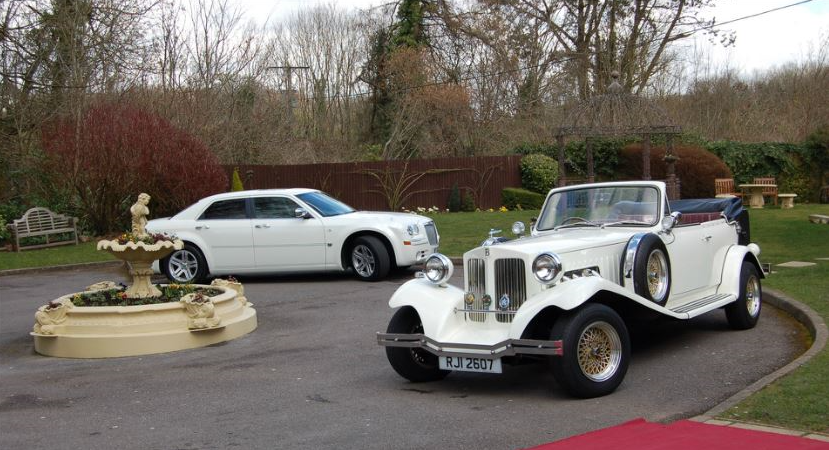 If you're into old-time class, then you'll be smitten by the cars on offer at Price's Wedding Cars. With beautiful 1930s style cars that exude elegance and class alongside their ultra-cool pair of 1960s Daimlers, you'll feel spoilt for choice. Their chauffeurs are professional and friendly, bringing a calming presence to your wedding day. So now all you need to do is pick which era you want to be transported back to!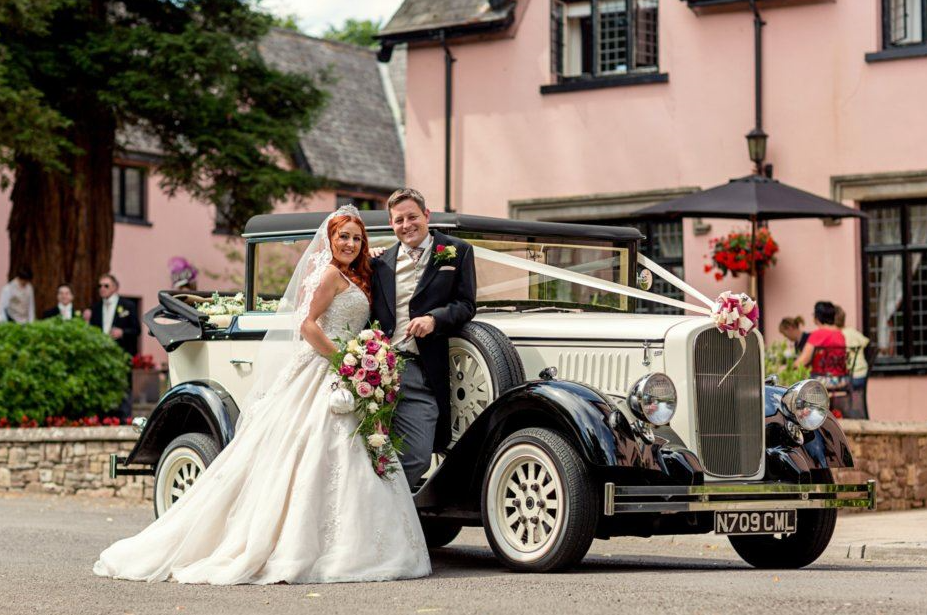 How does a chauffeur who will provide first-class service and go above and beyond for you sound? If it sounds like heaven, then keep reading all about Perfect Day Cars. Each chauffeur carries an 'emergency kit' with all the essentials you could need on the way to your wedding, they'll assist you in getting into the car like total gentlemen, they'll even help your photographer in getting the perfect shots with you and your chosen car, plus they'll even give you a complimentary bottle of champagne. With a range of gorgeous vintage and vintage style cars to choose from, you'll be completely impressed with this team.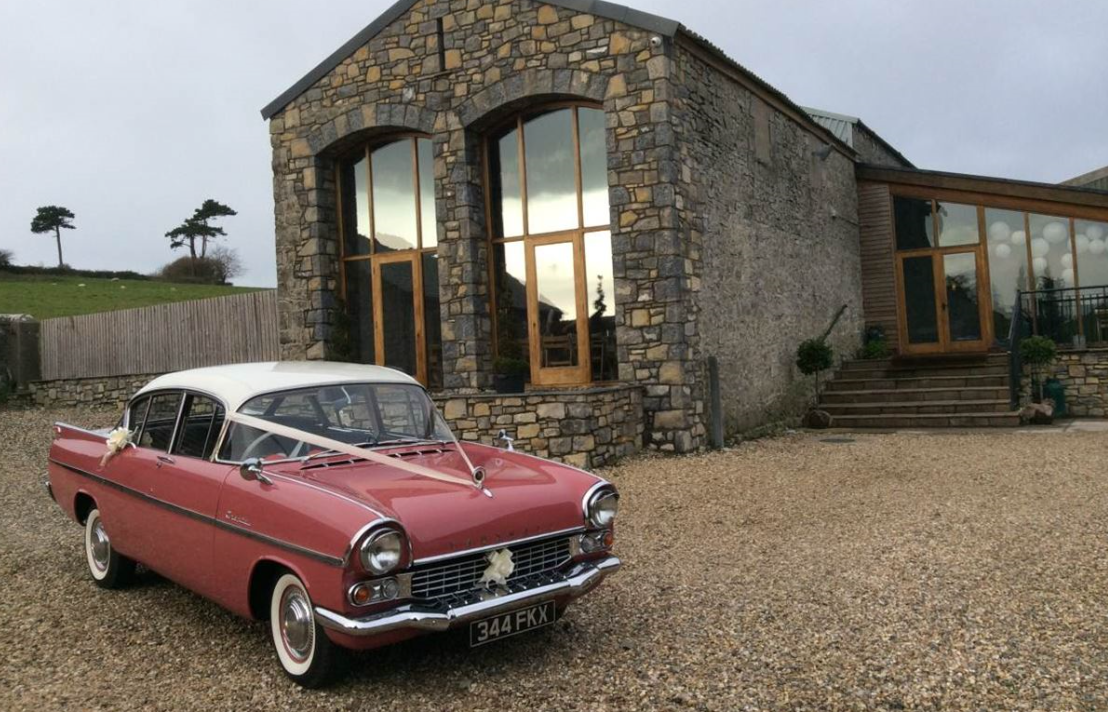 For couples who are too attached to their mod cons to go for anything other than the latest and greatest modern cars, you'll have to go with South Wales Chauffeur Services. This team offer a fleet of Mercedes vehicles to choose from, all with luxurious seating and interiors. Their fleet comes in a range of sizes, their Mercedes Viano even catering for up to 7 passengers, making it ideal for your bridal party or your parents. If you love quality and reliability, then make sure to check out this team.
For a huge selection of fantastic cars to choose from for your wedding day, you'll have to take a look at Casey's Cars. This team offer the classic wedding cars like the 1930s style Beauford or the Rolls Royce Silver Clouds, both in creamy white. Alongside these classics, they also have some more hip choices like a split-screen Volkswagen campervan and a selection of truly fabulous 1960s Cadillacs – one of them coming in hot pink. So if you're wanting to have your pick of a range of cars in varying colours and styles, then you really can't go past Casey's Cars.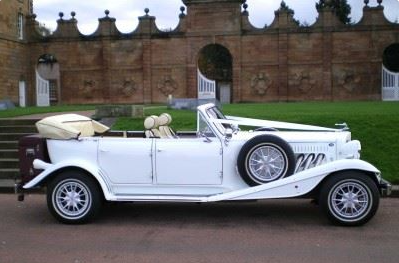 If budget is holding you back from having a beautiful wedding car to get you to your Cardiff wedding, then take a look at Ebony and Ivory Wedding Cars. This team prides themselves on their flexible pricing structure, aiming to cater to all budgets with prices starting as low as £195. This team offer a range of lovely vehicles from vintage style classics that will transport you to another era, or their sleek and modern Mercedes which will take you to your wedding in contemporary comfort.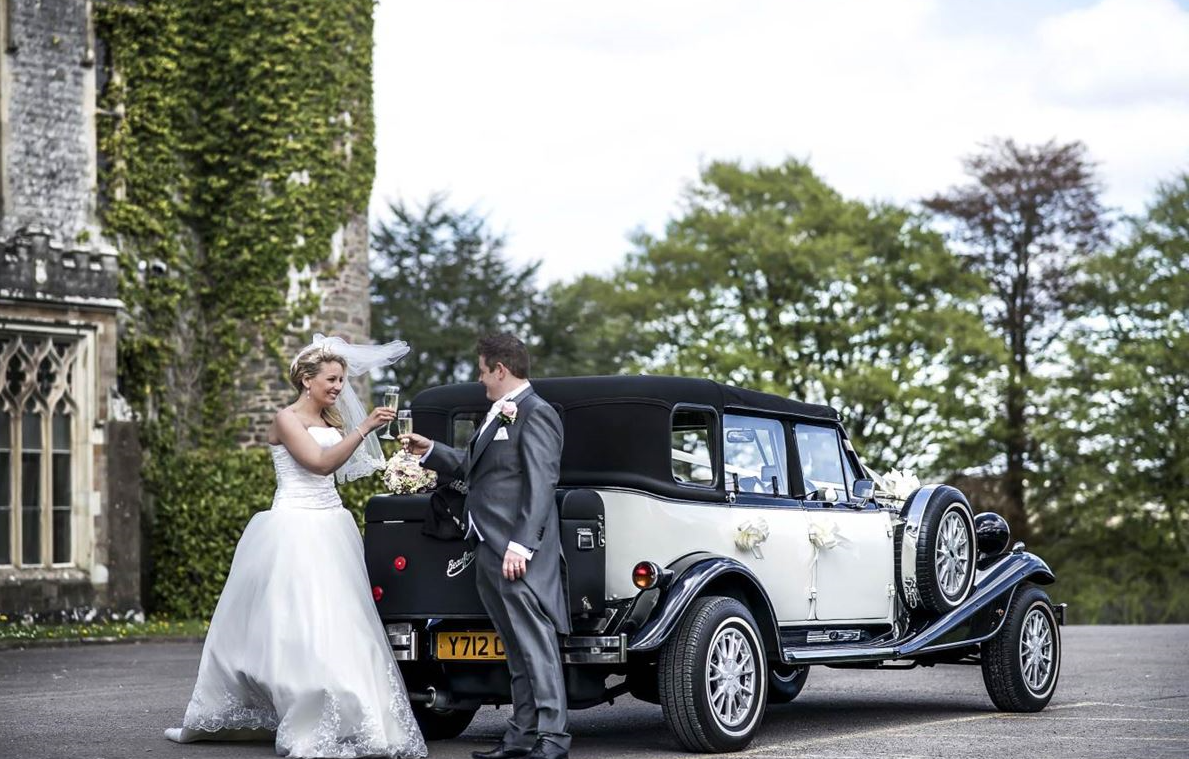 The team at Gwent Vintage Wedding Car Hire have a selection of vintage cars to escort you in perfect timeless style to your wedding. Their chauffeurs are professionally trained and have over 30 years of experience, making sure you'll be driven to your wedding in safe and reliable hands. This team are big on providing great service and so will always go the extra mile to make sure your wedding day transport goes off without a hitch. Their vehicles are immaculately presented and serviced to the highest quality.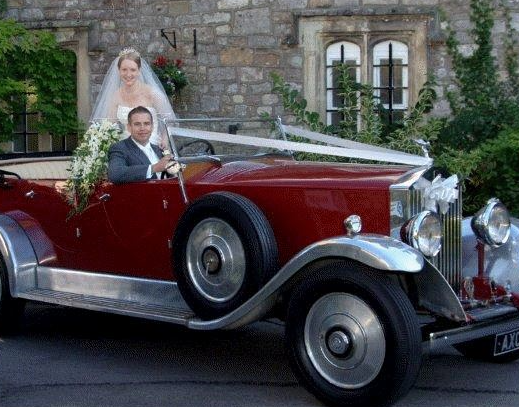 How does a fleet over 16 vehicles to choose from sound to you? If it's sounding pretty good, then you'll love what Singletons Limousines has to offer. They have the ever-popular 1930s style Beauford Open Top Tourer on hand alongside a 1930s style Imperial Landaulette, which is ideal for transporting your bridal party as it holds up to 6 passengers. If you're after another wedding classic, how does a Rolls Royce sound? This team have three to choose from and they're just as delightful as each other. With over 60 ribbon colours available to customise your car of choice, how could you go past Singletons Limousines?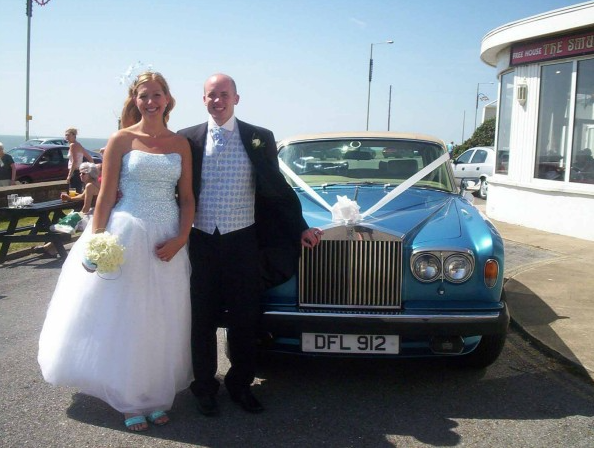 If you're looking for a wedding car classic with a twist, then you'll love what Limousines Elite has for you. The Beauford Open Top Tourer is a very popular wedding car these days. Couples love these 1930s style vehicles with their supremely elegant charm that just can't be beaten. But if you're looking for something a bit more unique, then you've come to the right place. Limousines Elite offer the Beauford in cream with a fabulous sky blue trim. This car is a total statement and is not one to miss. It's different enough to give you an edge but still oozing with that vintage charm. You'll love this little beauty.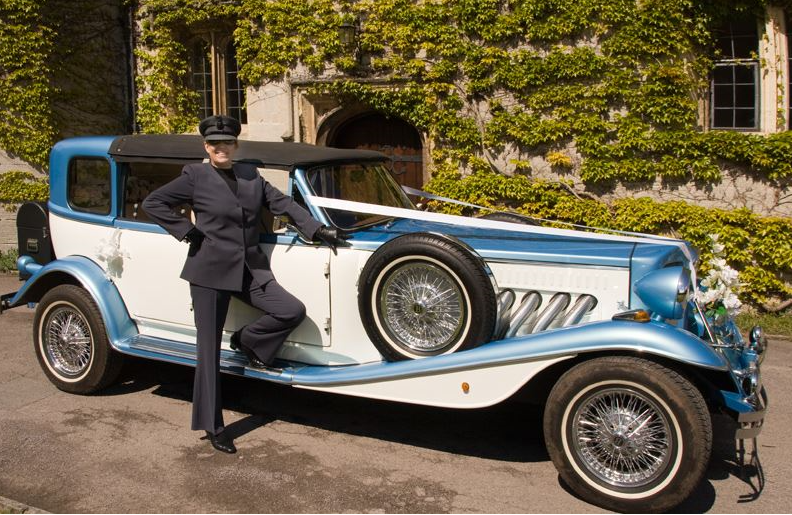 For more car suppliers in Cardiff,
click here.