If you want to look your best on the wedding day you're going to have to start your beauty regime in plenty of time. From weight loss to hair growth, many brides want to make some significant changes before the big day so it's wise to plan ahead. Here is our wedding beauty timeline for brides: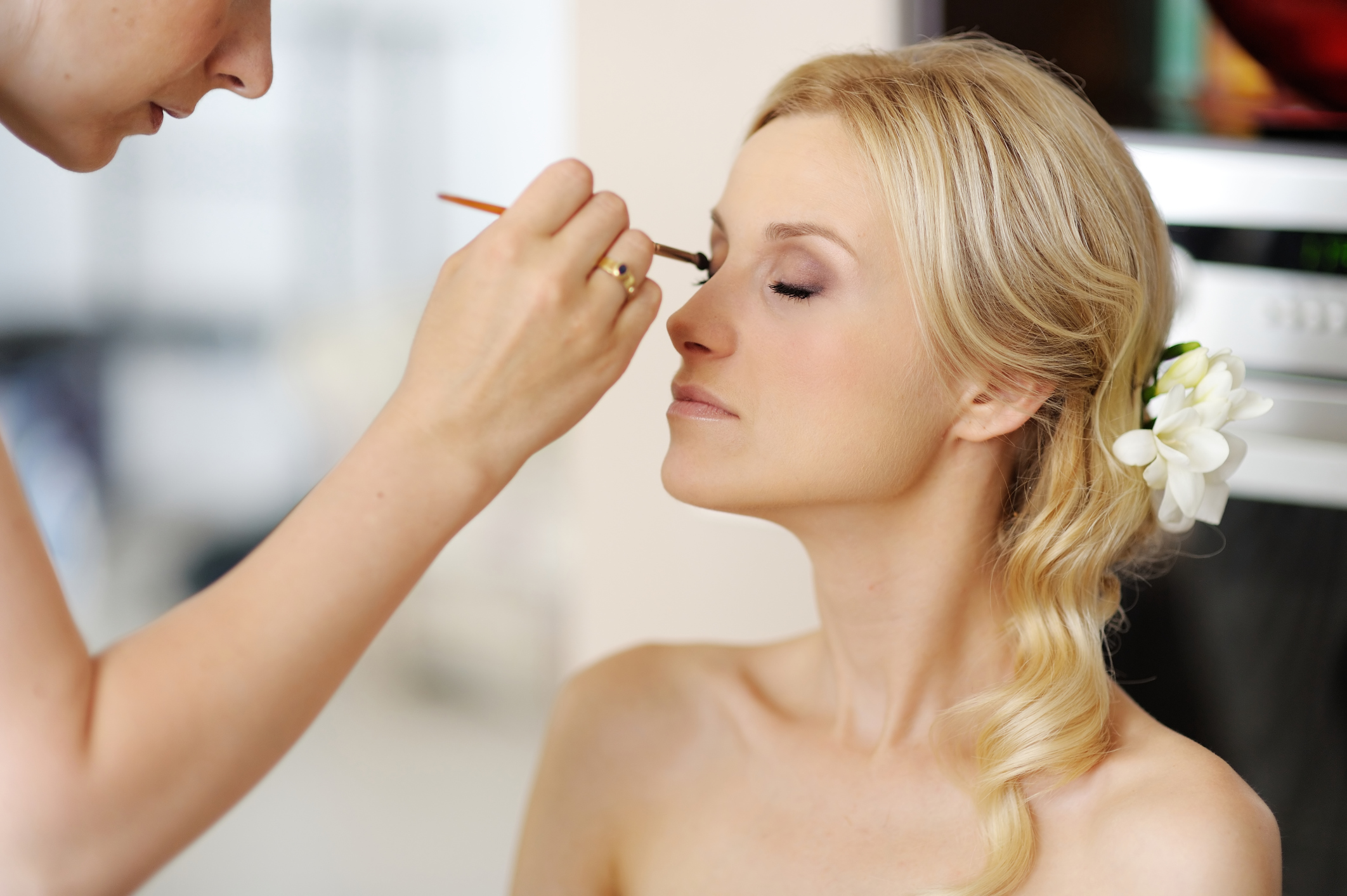 Weight loss schedule
If you want to lose significant amounts of weight for your wedding it's best to have a fairly long engagement. You want to aim to start your weight loss programme a year or eighteen months before the big day so you still have time to get the dress fitted properly once you reach your target weight. Of course you could buy a dress in a smaller size that you can diet into but you risk not reaching your target, or you may find the dress shape doesn't suit your new slimmer frame. If you shop for your dress six months before the wedding, and then have a fitting two months before, you shouldn't have changed size too much.
Makeup schedule
Start a course of facials around six months before the wedding to get your skin looking its best and to help in the even application of your wedding makeup. Should you be indulging in a facial or any other skin treatments, these should be conducted at least two weeks before the ceremony. This gives you time to recover from any blemishes should they appear.
Employing professional makeup artists is a good choice for your wedding unless you are really determined to do your own makeup. They are experts in their field and will know which colours and styles will suit your complexion and the overall theme of your big day. Furthermore, they will also be able to talk you through your makeup for your photographs. Many brides are choosing to have their makeup trial on the same day as their hen party or bridal shower, so they can get their friends' opinion on the look.

Bridal hair schedule
If you want to grow your hair for your wedding you should start as soon as you are engaged and book regular trims to snip off the split ends and well as head massaged to promote growth. It is always beneficial to schedule in hair appointments three to six months in advance of your big day should you be planning a dramatic hairstyle change. This allows you time to revert back to your original hair style or colour should the worst come to the worst and you end up hating your new do.
Book in for another wedding style trial a couple of weeks before the day of the ceremony. Take in your headpiece and veil or flower samples to show your stylist as these details may have an effect on the style chosen. Pictures of styles that you like taken from magazines are also beneficial so your hairdresser can take inspiration.
Wedding day beauty essentials
Keep touching up lipstick and eye shadow throughout the day
Pressed powder foundation helps to maintain your radiant shine
Top off your top-up regime with a few squirts of perfume
Wedding day beauty timeline
You should arrive at your beautician's salon five hours before your wedding to have your makeup and nails done. An hour later, you'll enter your hairdressers to complete your look.
Two hours prior to your ceremony, you should be slipping into your dress. Receive help from your bridesmaids before they leave to get ready with your flower girl. The photographs of you and your bridesmaids should be taken one hour prior to the start of your wedding.