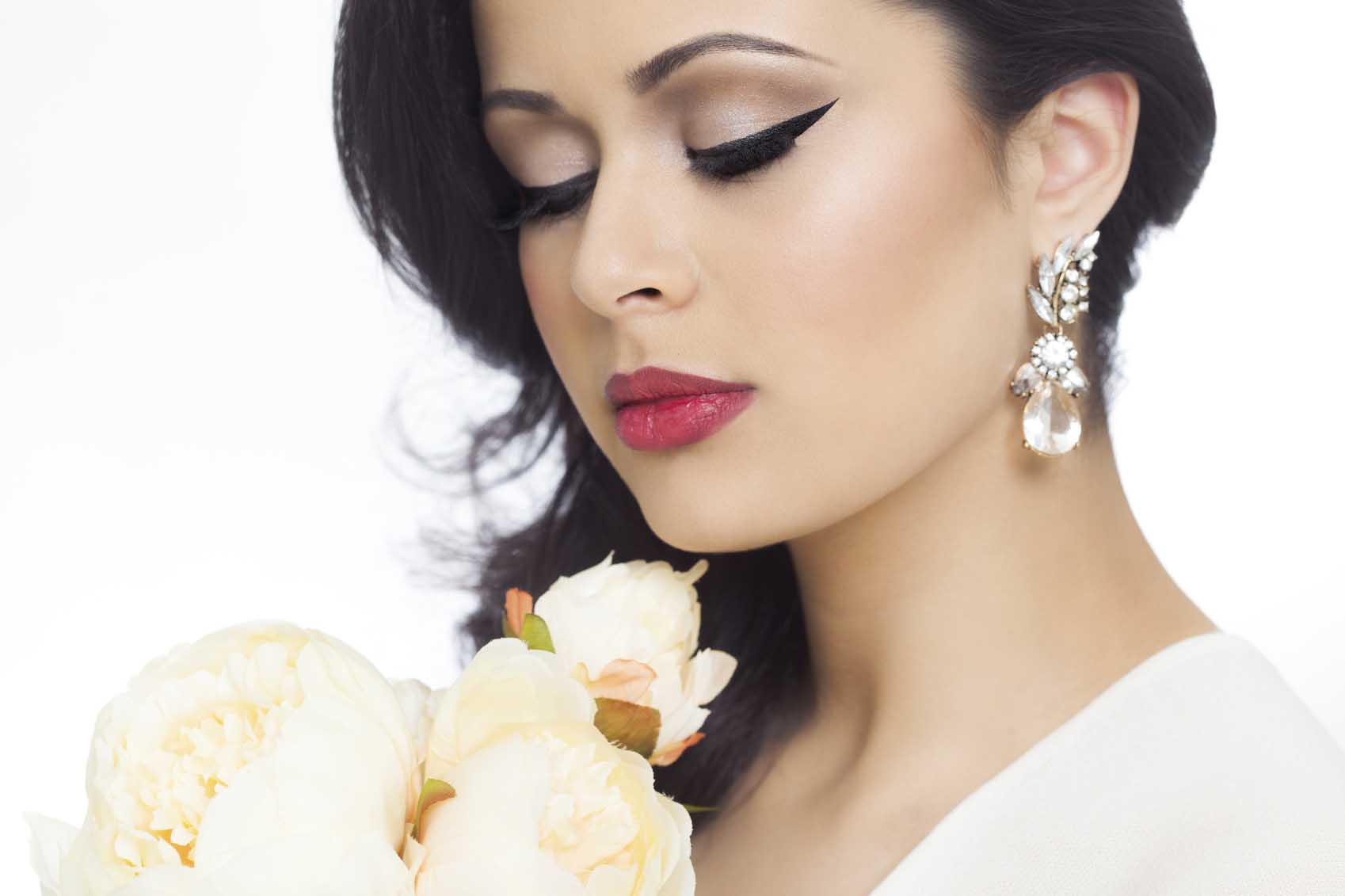 Pre-wedding beauty treatments often need to be planned well in advance and strategically booked around a bride's busy schedule. For brides who aren't quite sure about things like teeth whitening or when they should book their spray tan, here are 10 of the most common pre-wedding beauty questions answered…
When should I get a spray tan?
Hopefully you've already had your spray tan colour trial at your chosen salon which means that you know exactly how your colour will look on your wedding day. Keeping that in mind you can book your spray tan anywhere from three days before to the day before. Three days before is best if you are only after a very subtle glow, whereas if you prefer a darker tan, then the day before the wedding will be suffice.
When should I cut and colour my hair before the wedding?
This really depends on your hair colour and how you plan to wear your hair on the big day. For brides that are brunette, a fresh colour can be applied one week or even two weeks before, whereas bottle blondes or redheads may prefer to have their roots coloured just a day or two before the wedding to ensure their colour is bright and fresh.
In regards to cutting your hair you don't want to do anything drastic or completely different just before your wedding, so a quick trim should do the trick. In saying this, make sure that whatever you do to your hair it will work with the way you want to wear your hair on your wedding day.
If you plan to wear your hair up or are having it curled then your hairdresser will probably want you to have slightly dirty hair so that the style holds, so don't wash it in the 48 hours prior to your wedding.
Should I get my teeth whitened before my wedding?
If teeth whitening is something you have considered doing before your wedding, then it's important that you consult a dentist before doing so.
There are a few options when it comes to teeth whitening. One method is called 'in-chair,' and is performed at the dental clinic by a professional dentist. The dentist will apply a strong bleach to your teeth over the course of four 15-minute cycles, and afterwards you should have instant results. This method will provide an instant white smile, however, it can be painful and costly.
Alternatively, the dentist can provide you wish a 'take-home' kit, in which you apply the bleach yourself at home once a day for half an hour. The 'take-home' kit includes a clear dental mould of your teeth which you fill with bleach before placing your teeth into the mould. This kit can be used multiple times before your big day to ensure you achieve a white smile over the course of a few weeks, as opposed to the hour long in-chair method. The 'take-home' option is generally cheaper than in-chair and less painful too.
If these options aren't for you, you can also try natural teeth whitening by eating raw carrots and celery, or by rubbing strawberries on your teeth. Avoid coffee and red wine as these can stain the teeth.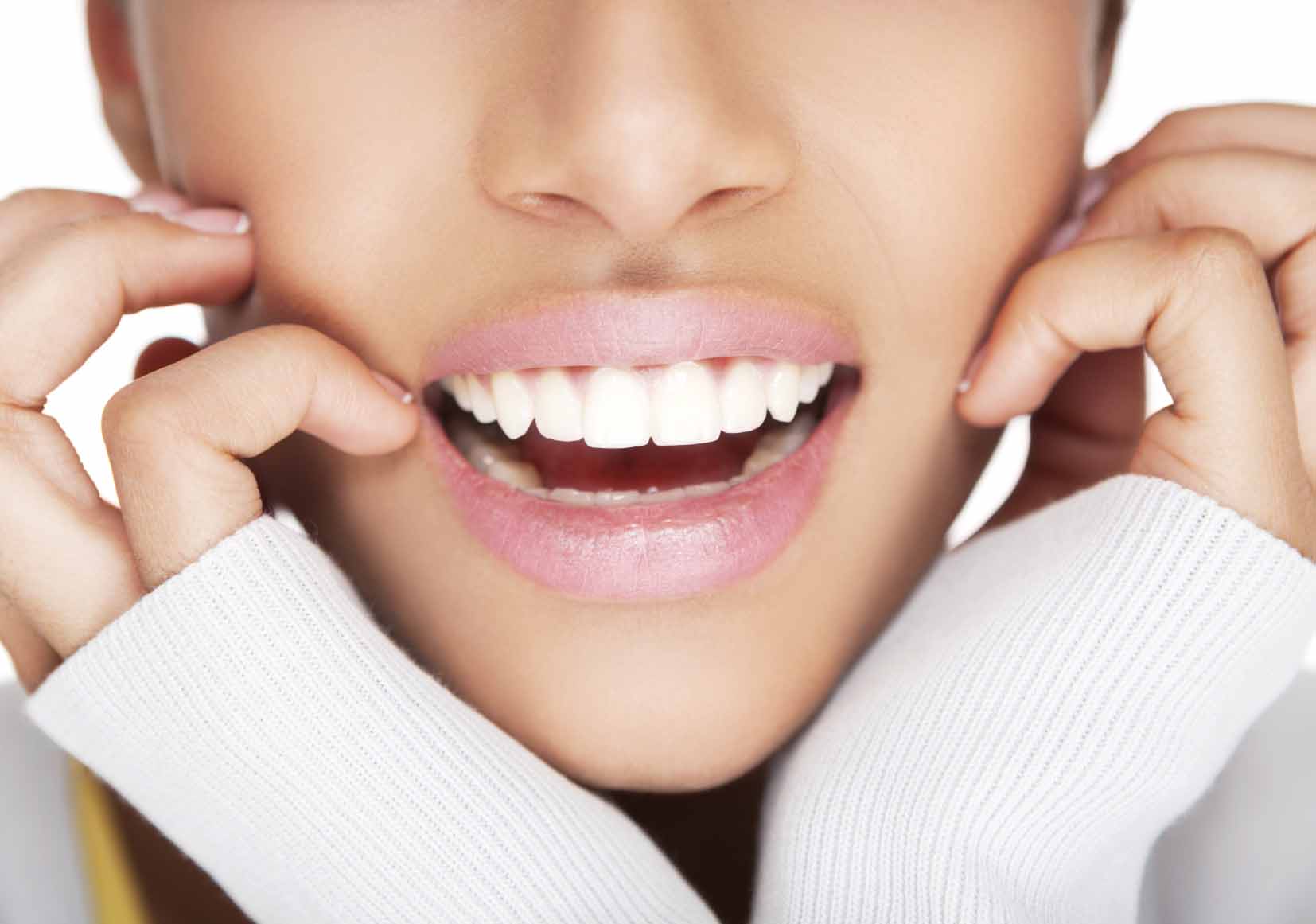 How can I make sure I don't get spots on my wedding day?
Spots and blemishes can be triggered by stress, so it is not all that surprising that many brides end up with them on their wedding day. However, if you maintain a good skin care regimen in the months leading up to your wedding then your skin will be clearer and healthier which will minimize your risk of blemishes.
It is also important not to suddenly change the products you use otherwise you might find your skin has an adverse reaction. If you are planning to have a facial before the wedding do so at least a week in advance so that any redness has time to disappear. If you do end up with some spots don't panic – your professional make-up artist will know how to disguise them.
When should I wax before my wedding?
If you are going to wax any area of your body – especially your face – then you need to do so a few days before the wedding, rather than the day before or day of. Even if you are a regular waxer it is possible to still suddenly develop redness and/or swelling after being waxed. You certainly don't want to be walking up the aisle with inflamed eyebrows!
How can I make sure my make-up is going to be perfect?
In order to ensure you're bridal make-up is flawless and to your liking, it is best to have a trial with your intended make-up artist before the big day. This allows her to trial different make-up looks on your face to determine what suits you best.
Once you have agreed on your wedding make-up, make sure that you book the same make-up artist for your wedding day. While most people have a similar interpretation of a 'smokey eye,' each individual make-up artist make execute the look in their own unique way. Take a camera to the session so you can see how the make-up photographs.
Another way to ensure your make-up is perfect on the day is to take good care of your skin leading up to the wedding. Regularly cleansing, toning and moisturising will create a smooth and supple canvas for the make-up to glide onto. Ultimately a good base means your make-up will sit nicely and last all day and night too.
When you have your make-up done for your wedding, what you want is to simply amp up your usual look a little. You want to look like yourself, so don't stray too far from your usual colours and style. It's all about accentuating your own natural beauty so that you are the best version of yourself. Don't be afraid to speak up if you feel like your make-up artist is moving too far out of your comfort zone. You should arrange for a trial session around 6 weeks before your make up so that you can see what it looks like.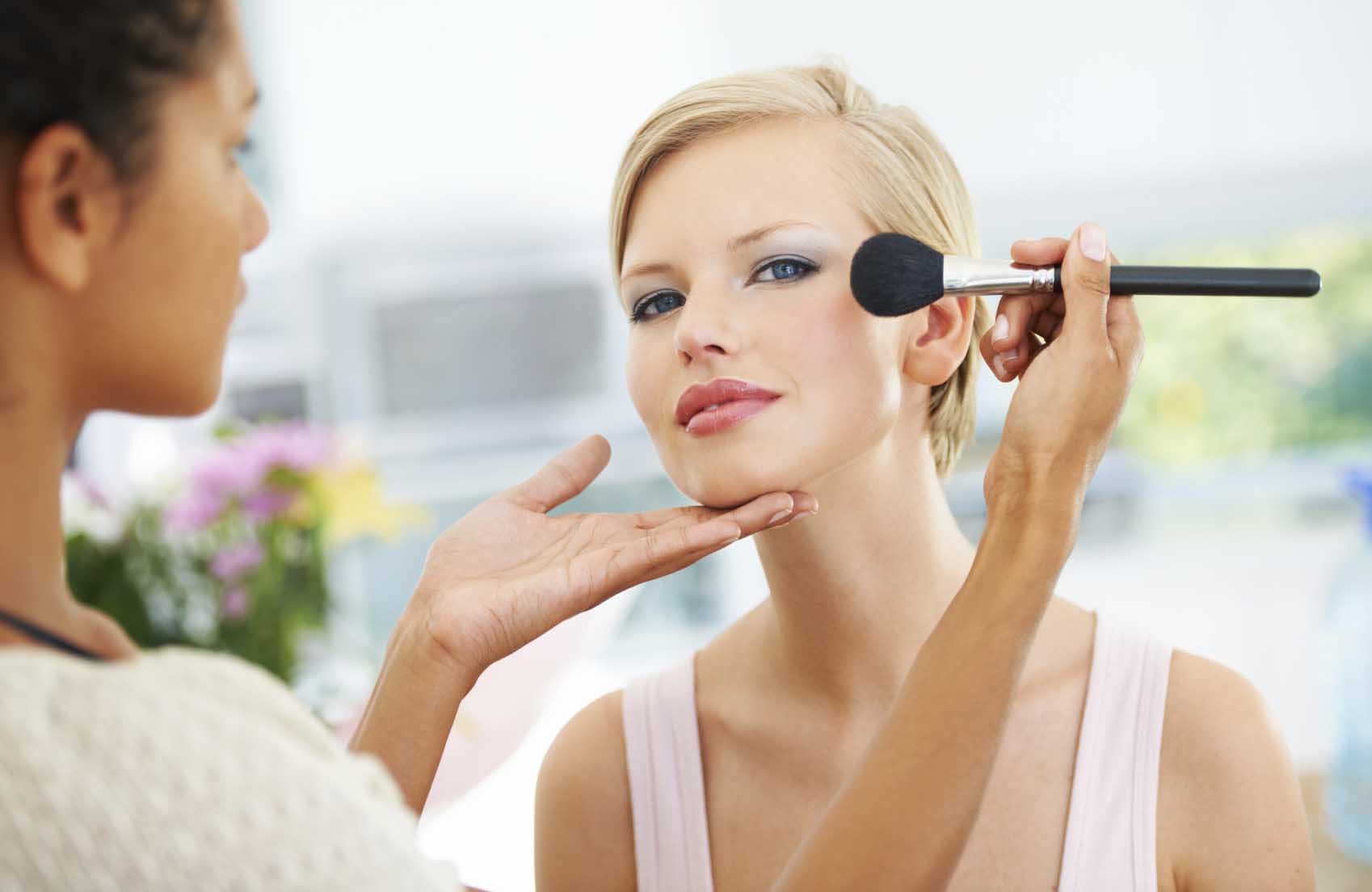 Do I really need a manicure and when should I have one?
This is completely up to you. However, you may notice on your wedding day that guests will glance at your new wedding ring, and your wedding photographer will most likely take extreme close ups of your hands too. Most brides opt for a pre-wedding manicure to create an overall polished appearance on their wedding day, and to help enhance the beauty of their engagement and wedding rings. It's best to book your manicure one to two days before the wedding so your nails looks fresh.