Sparks flew when Joe Carmichael proposed to girlfriend of nine years Katie Mills – literally.
Joe had planned every moment of the proposal while the Liverpool couple were holidaying in Thailand's Koh Samui.
"Joe organised thousands of roses and candles to be placed around the villa, and a fireworks display that commenced after I answered his question with one word – 'yes'. I love fireworks!" Katie, 28, says.
"We always wanted a winter wedding with the hope that it would be snowy so decided on December 31 – New Year's Eve."
When choosing a venue for their New Year's Eve wedding, Katie and Joe, 27, stumbled on Cheshire's Peckforton Castle.
"It was perfect. There were grand rooms, delicious food and drink and enough rooms for our guests to stay," Katie says.
The couple walked down the aisle on December 31, 2014, in front of 95 guests.
"The ceremony was the most important part of the day for us, as it was the moment we expressed our love for each other and we wanted the ceremony to be romantic and elegant," Katie says.
"New Year's Eve was counted down with all our guests in the grand hall and ended with confetti falling from above – it was wonderful. We then proceeded outside to watch a fireworks display to put a bang to a great new year to come."
And the couple got their big wedding wish – it snowed.
Photos courtesy of Sansom Photography.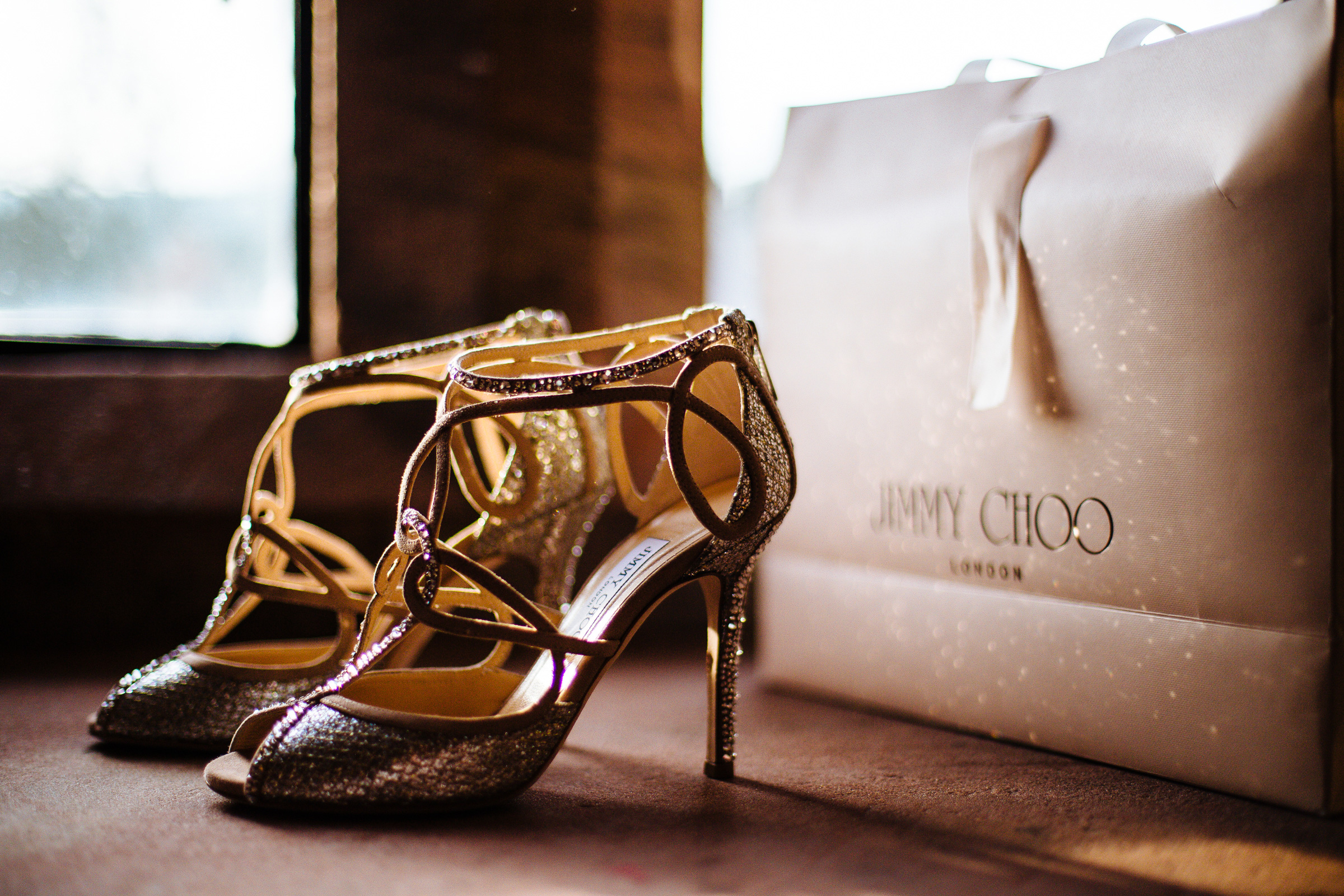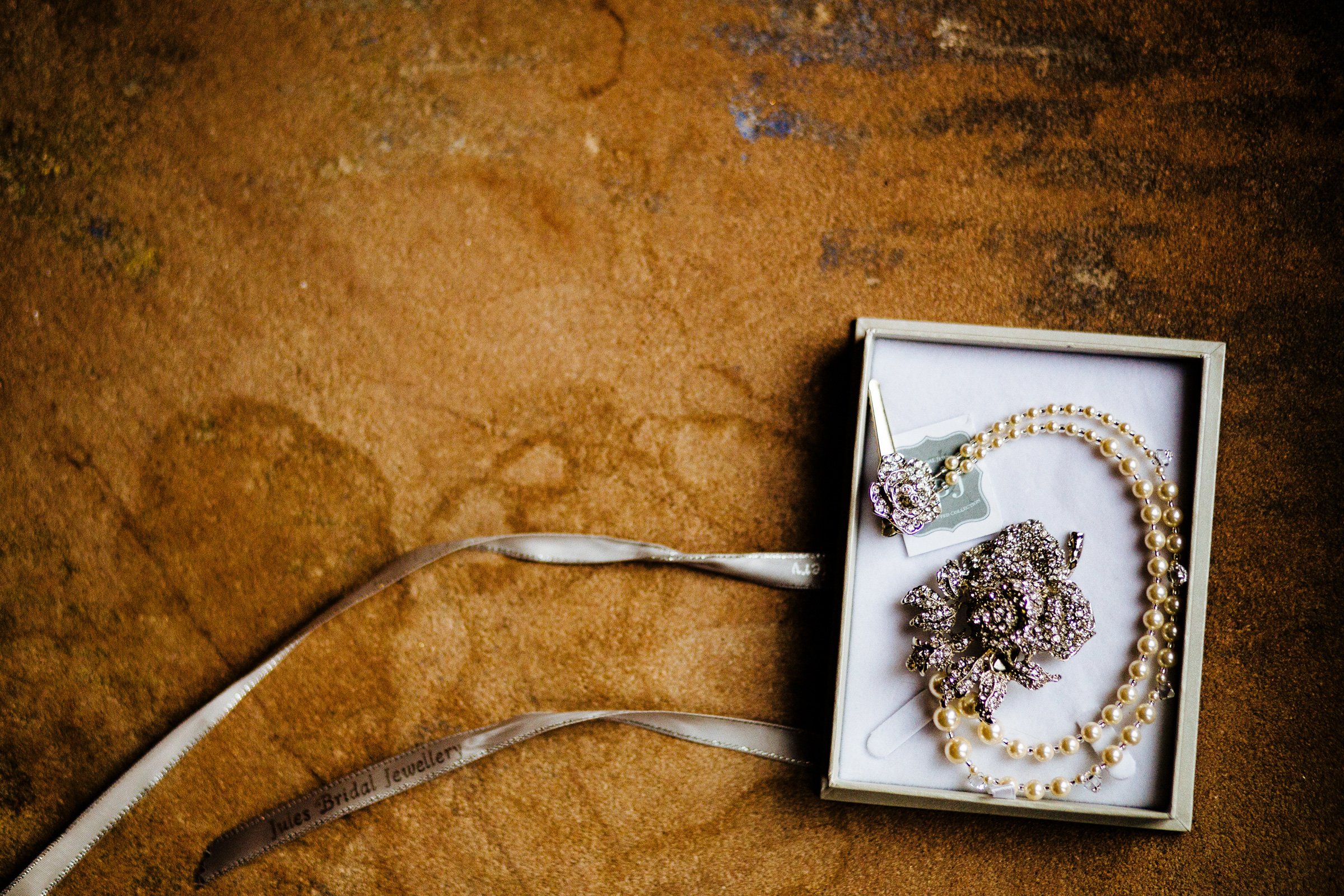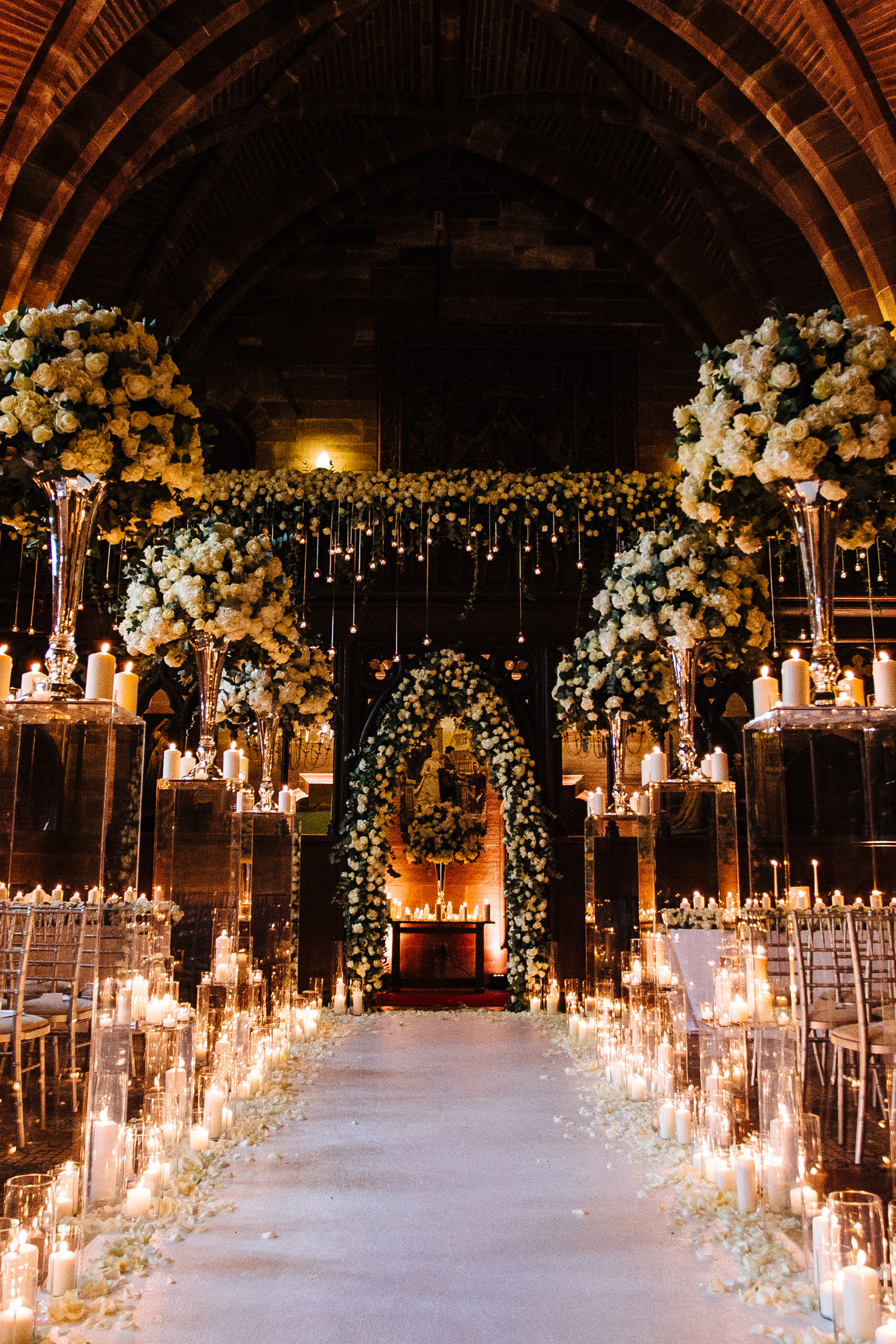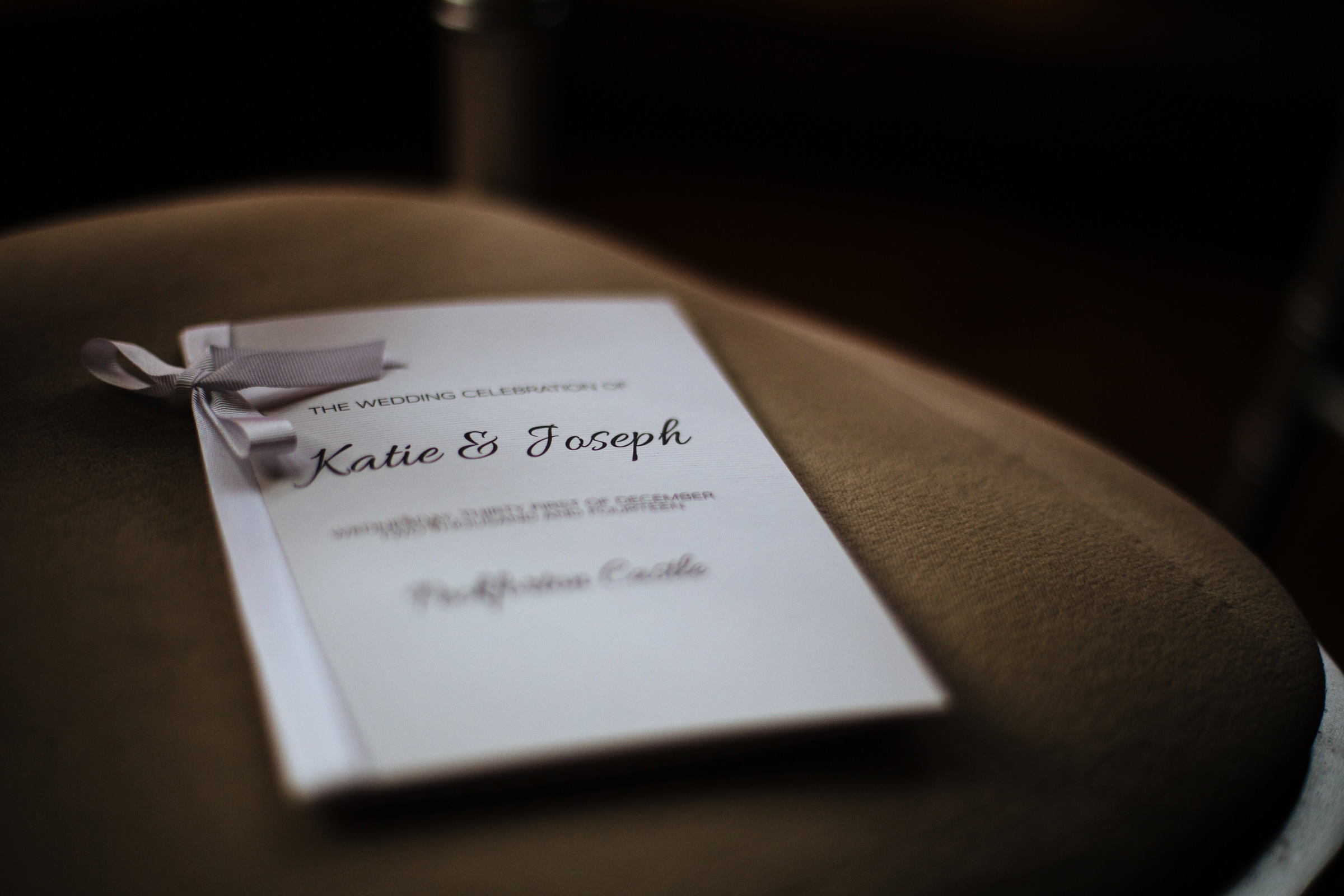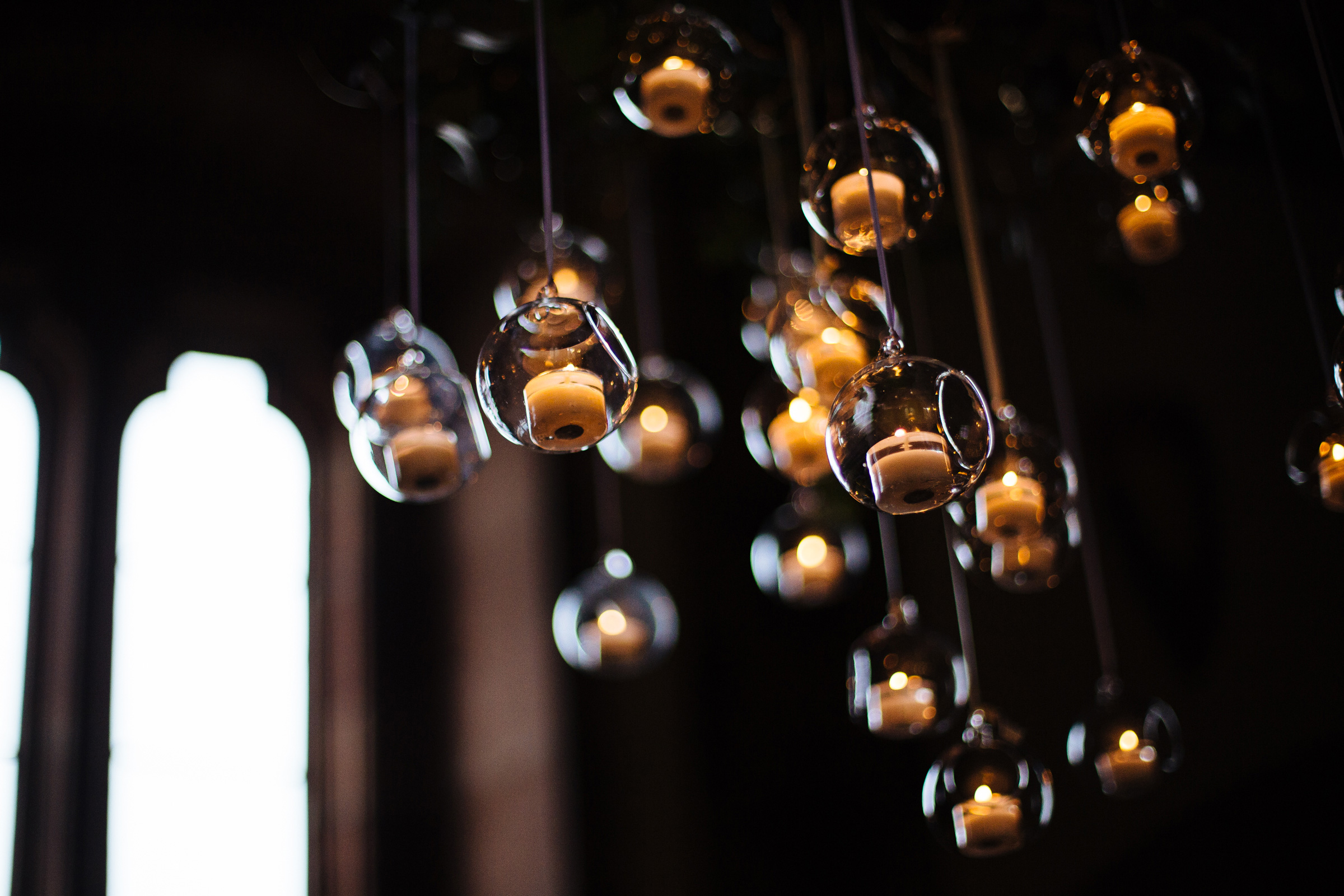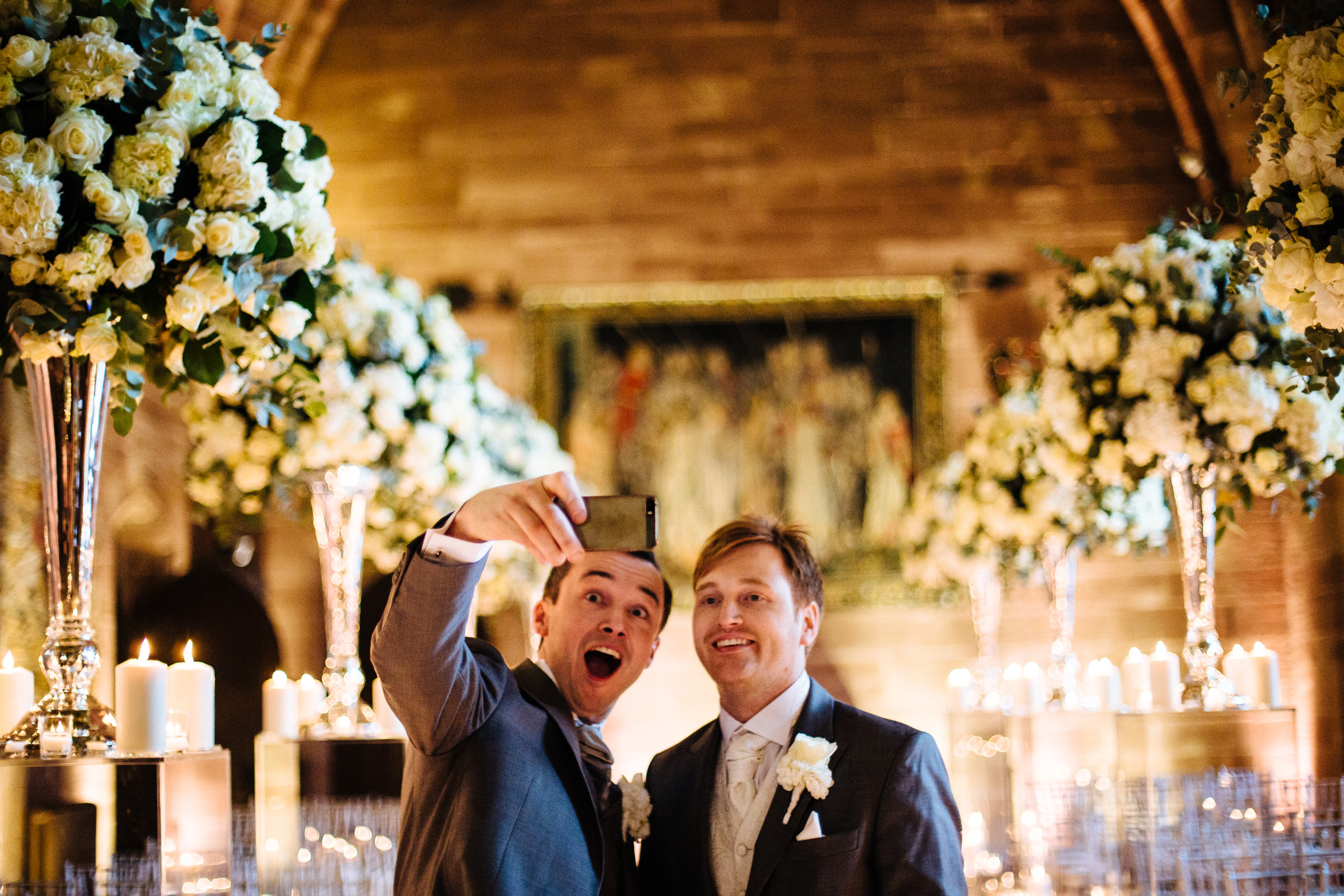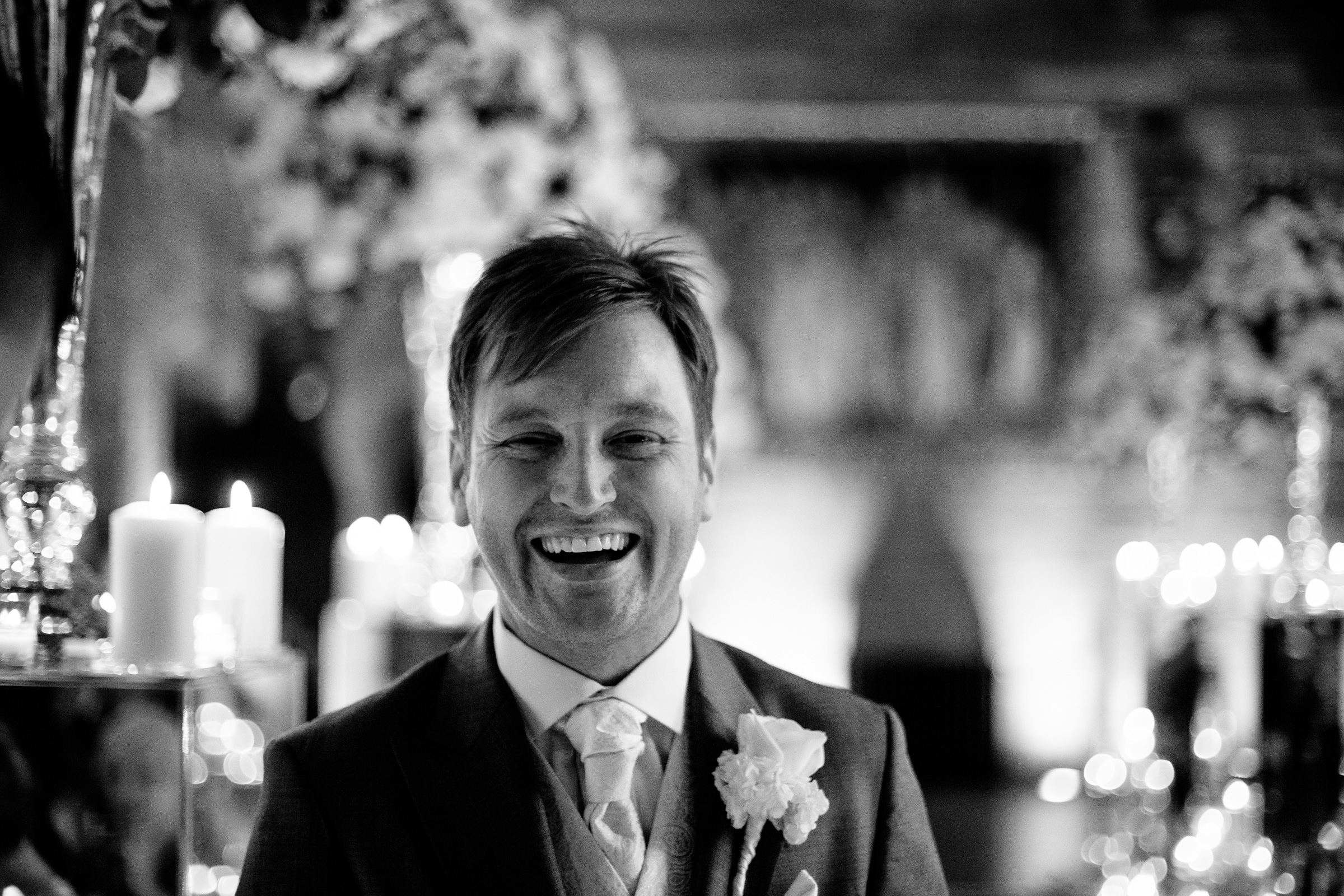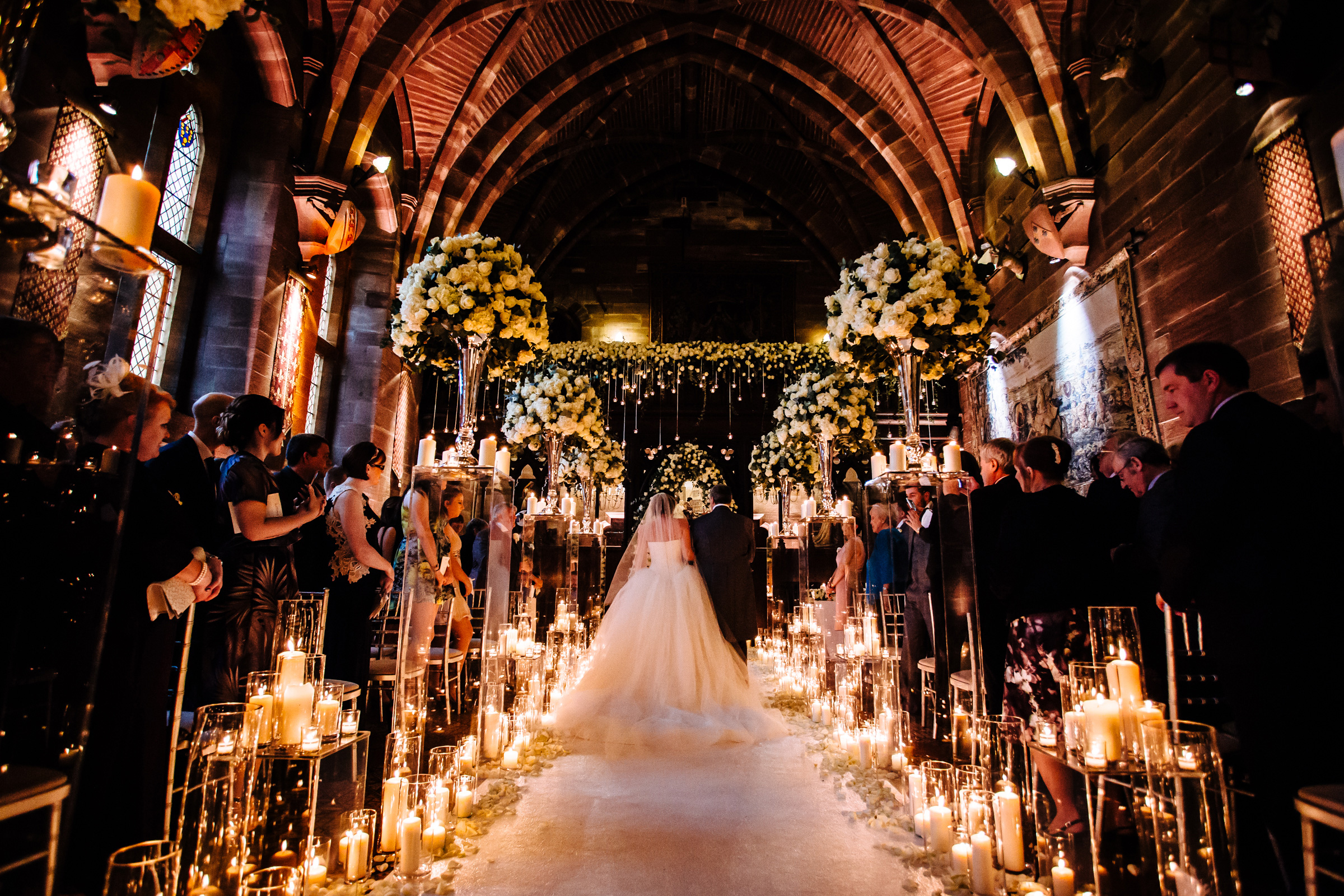 Flowers and candles adorned the fairytale ceremony venue.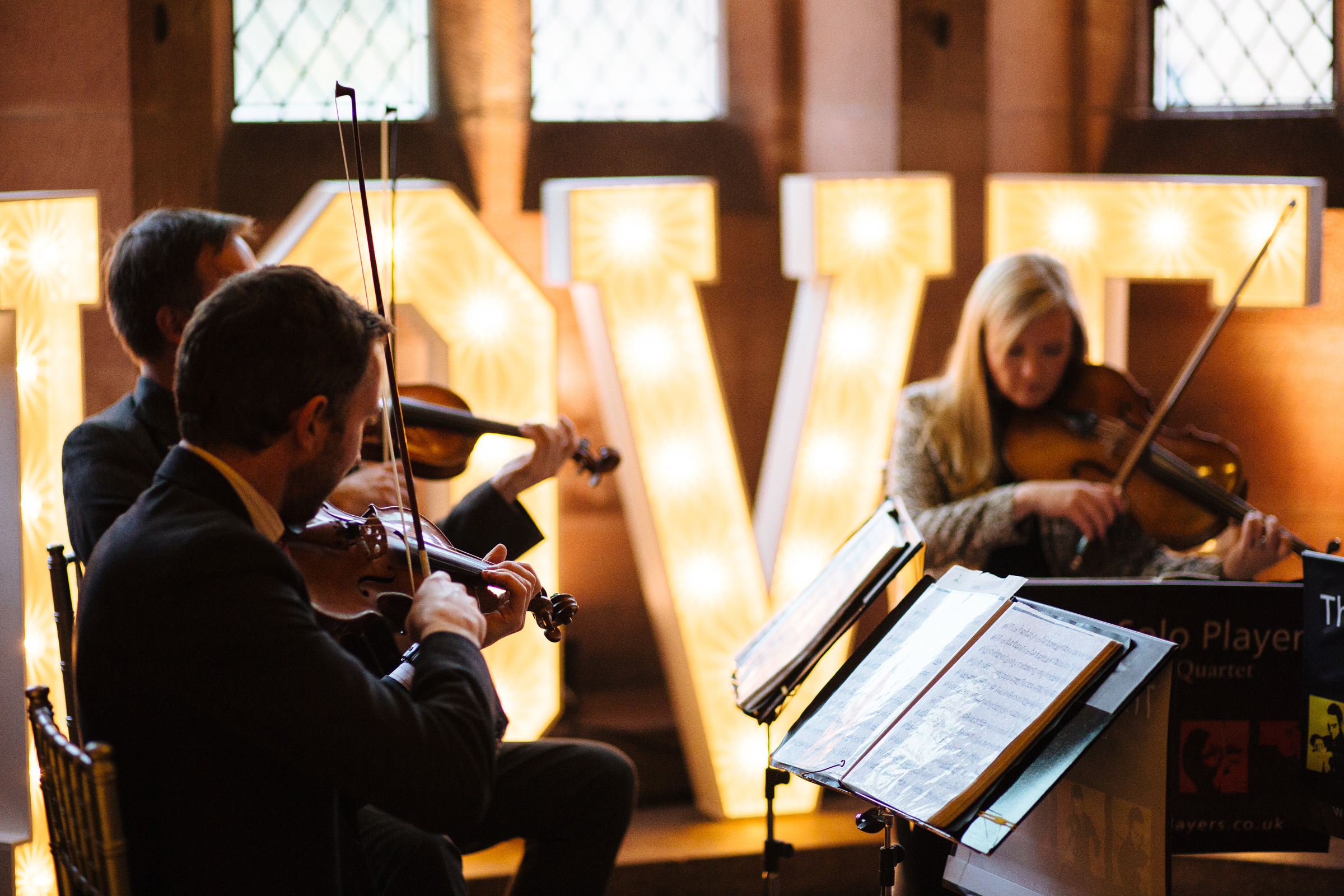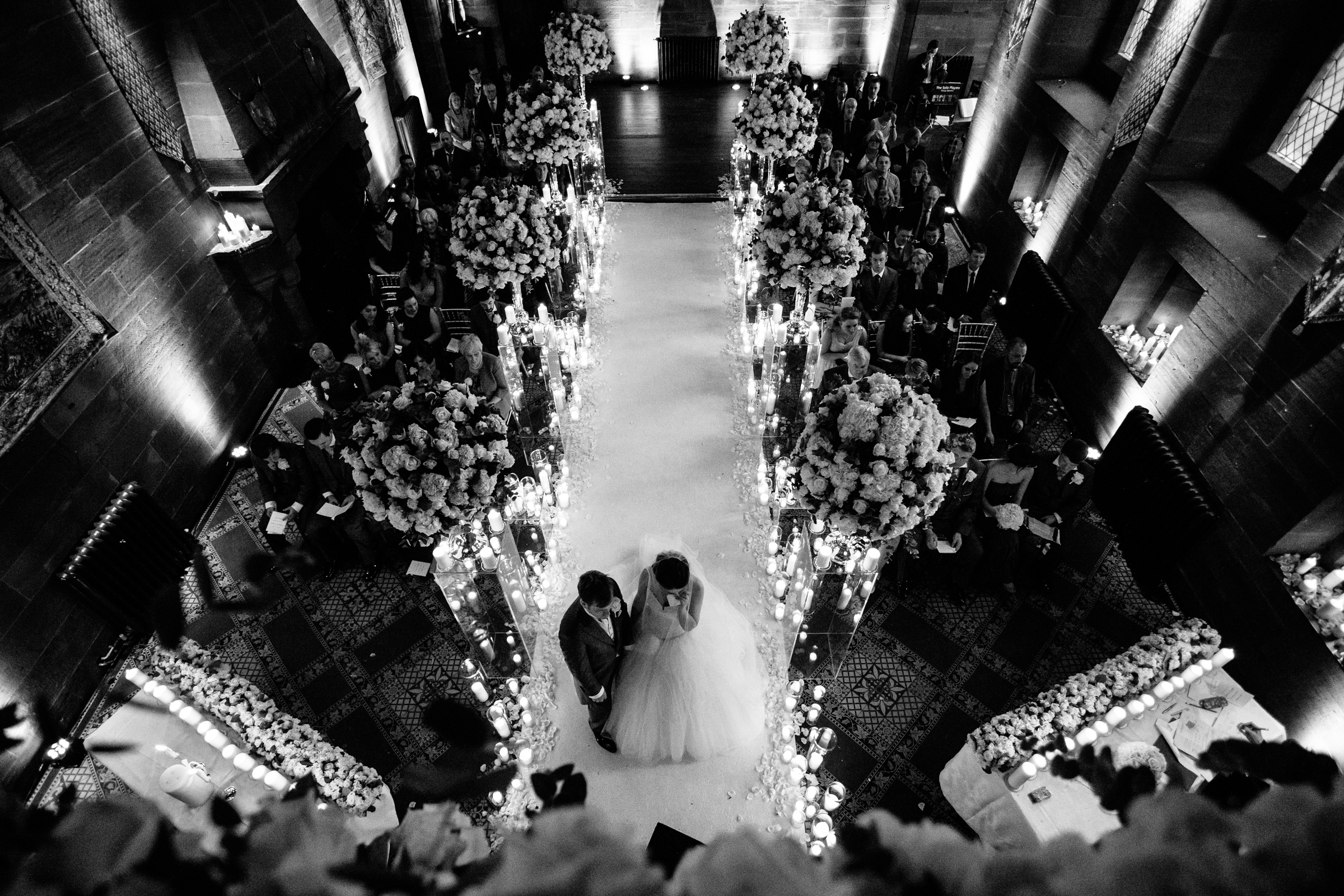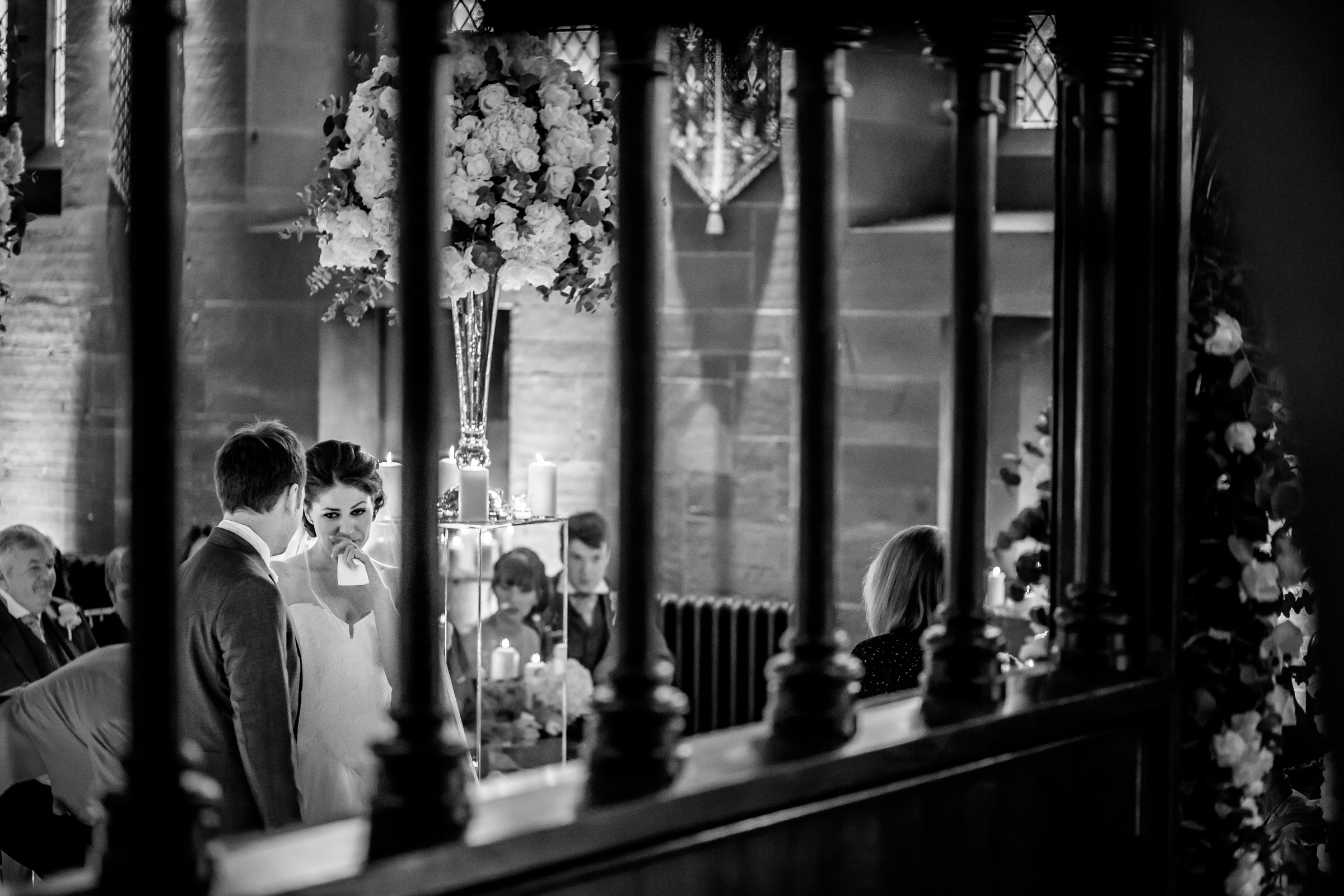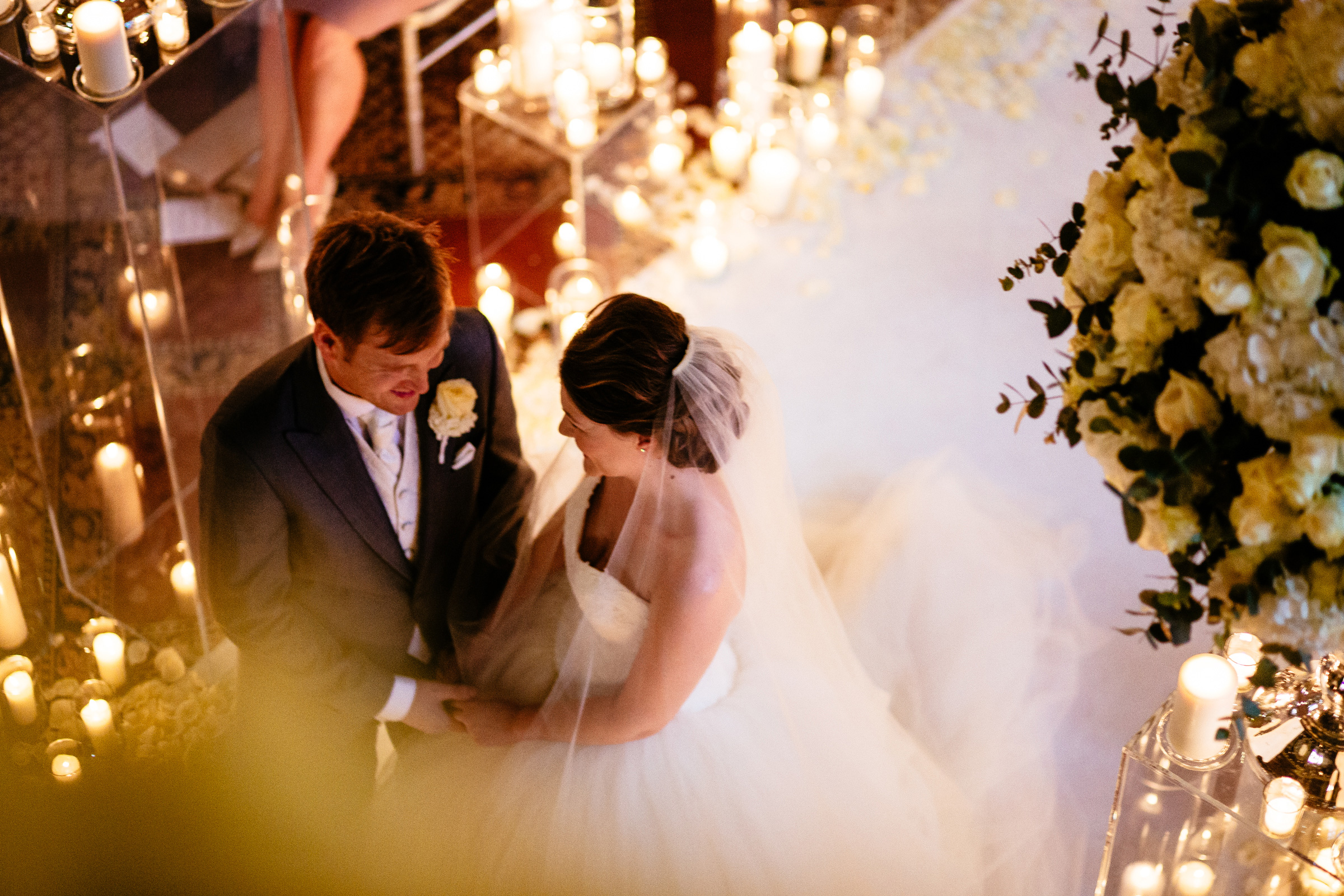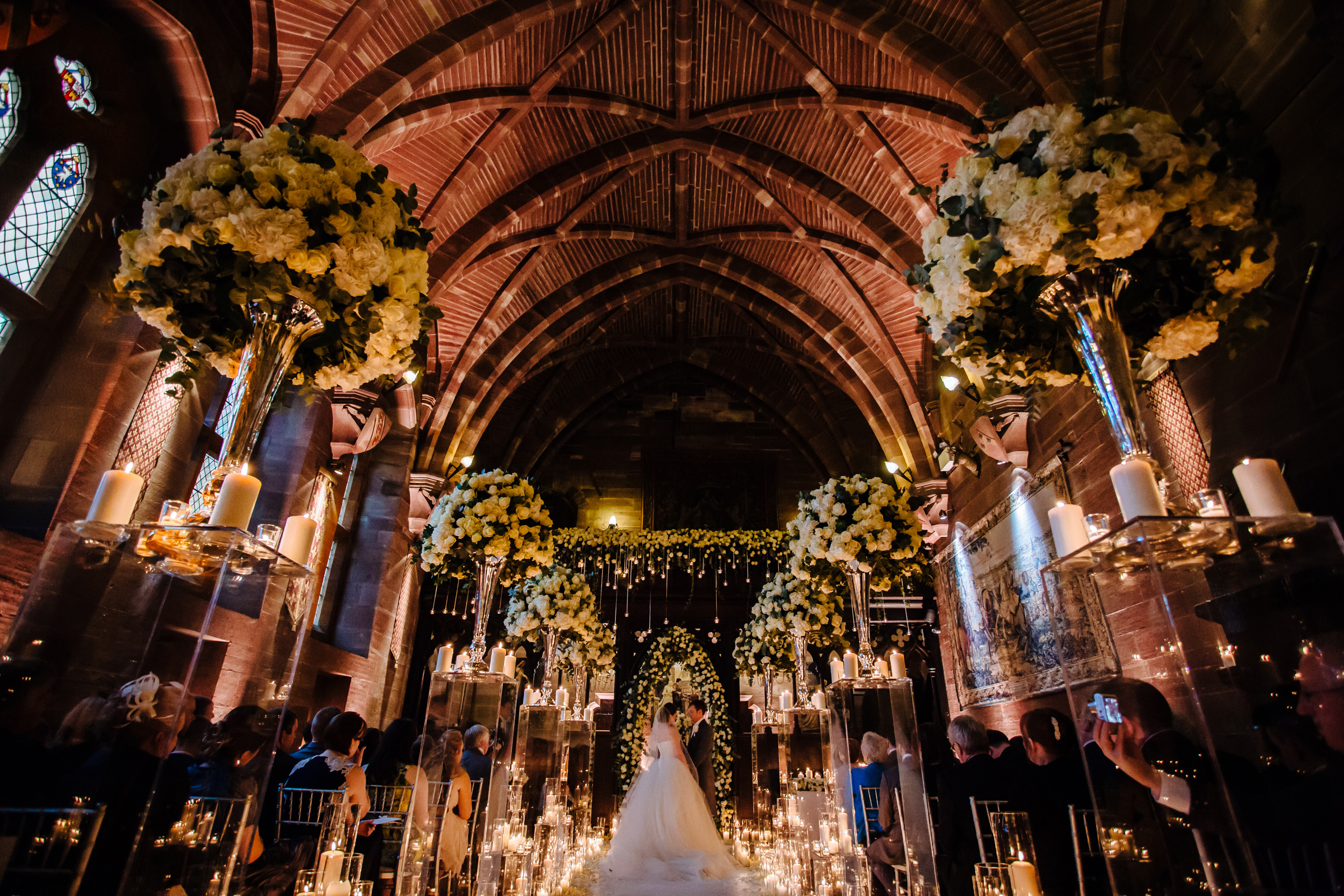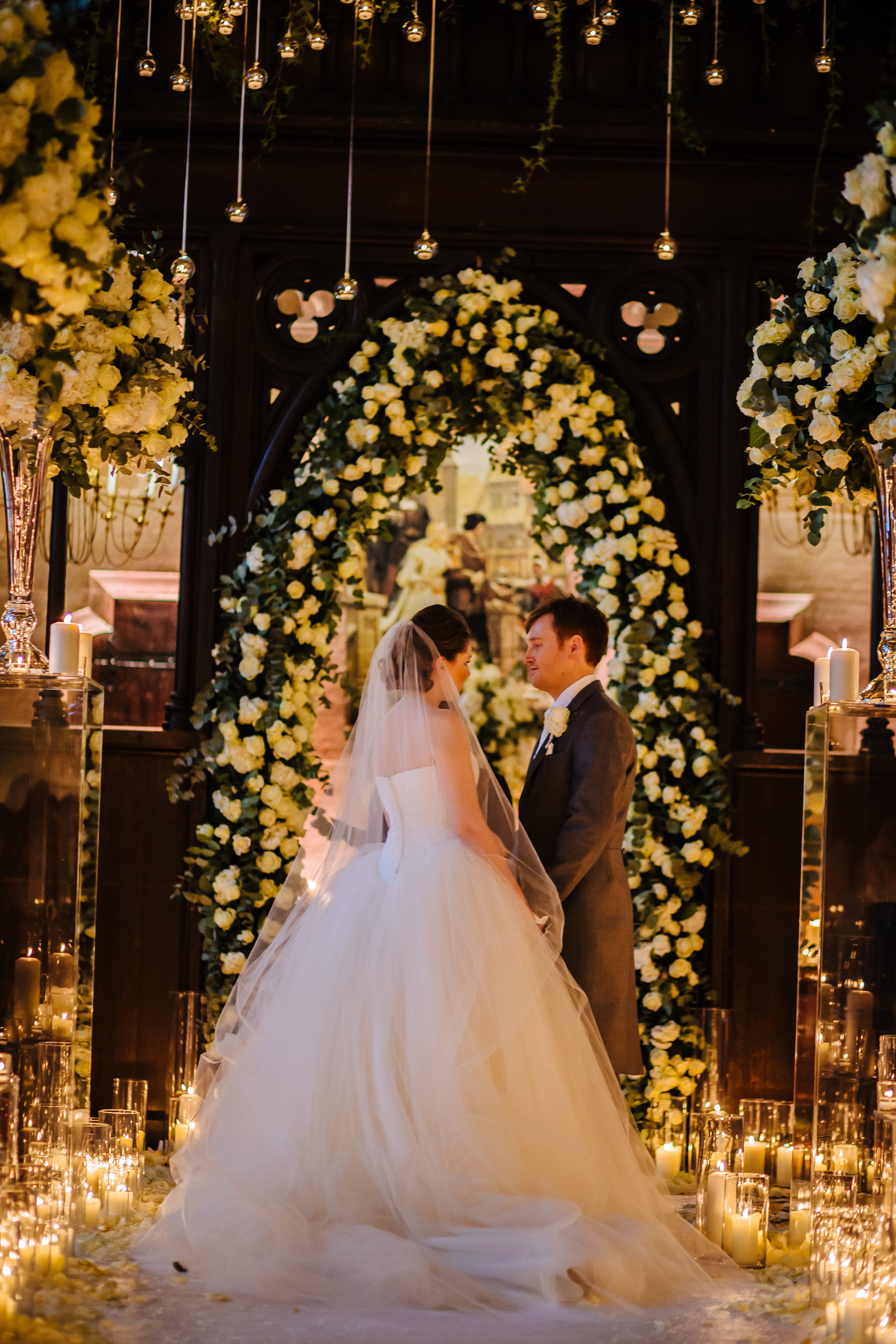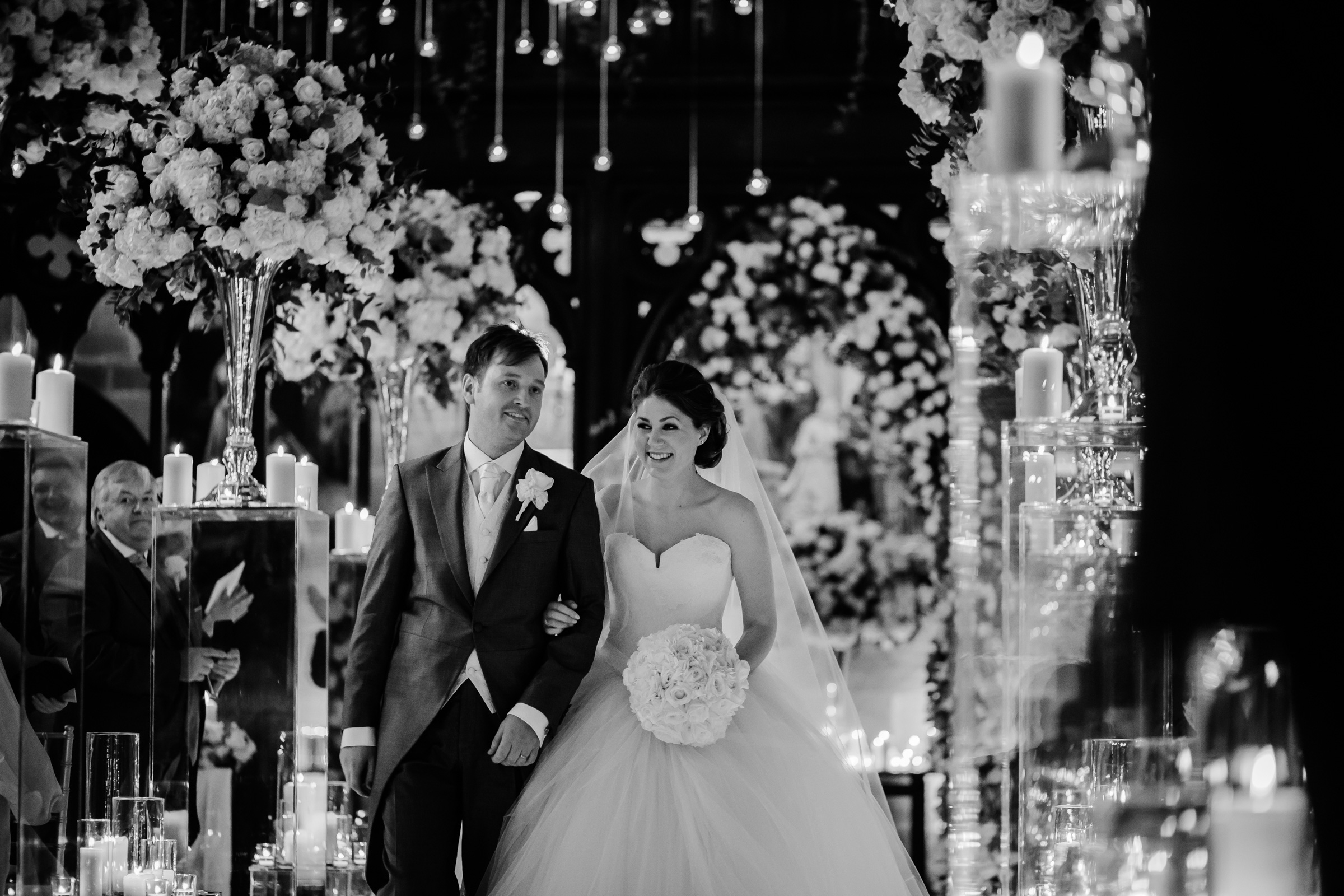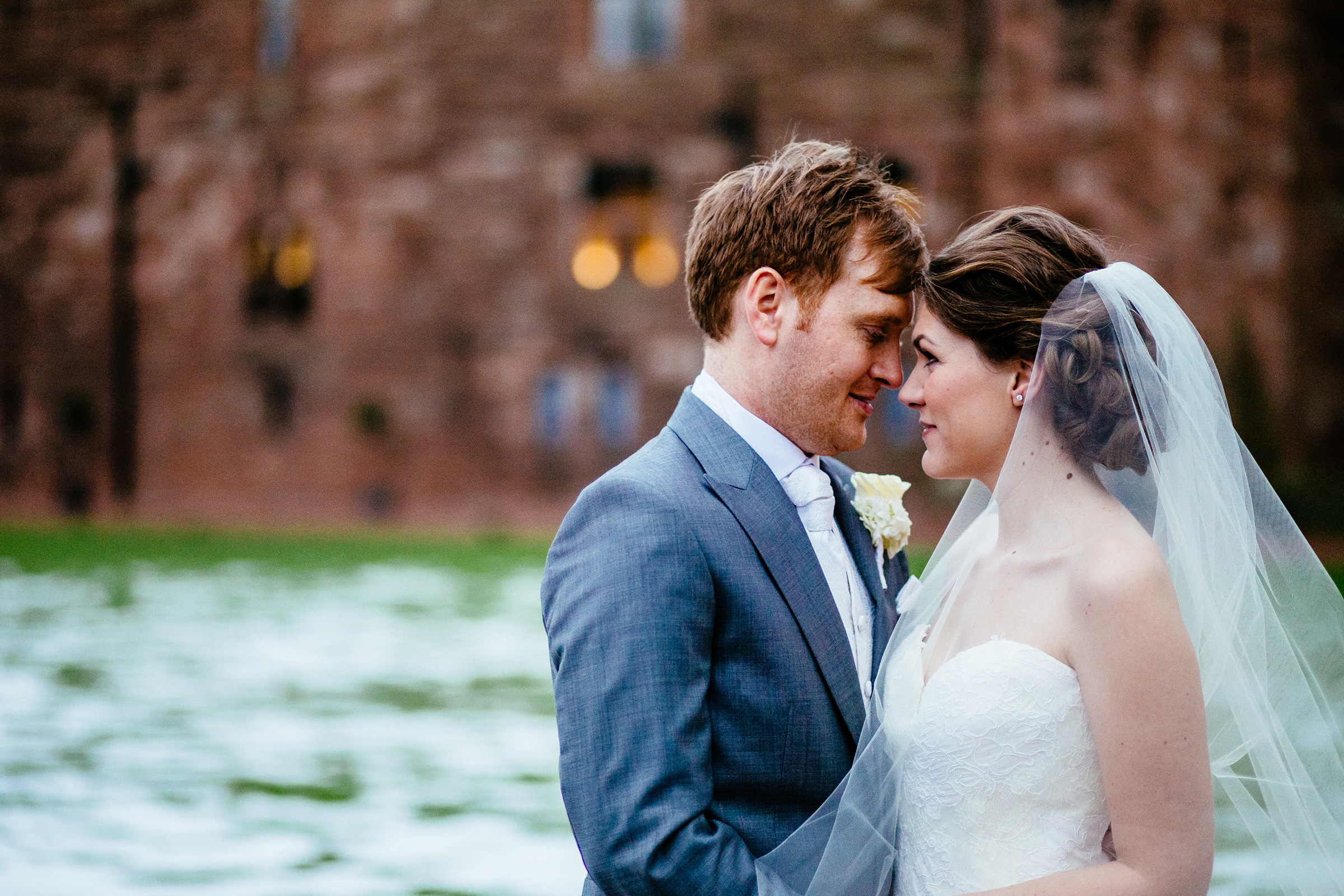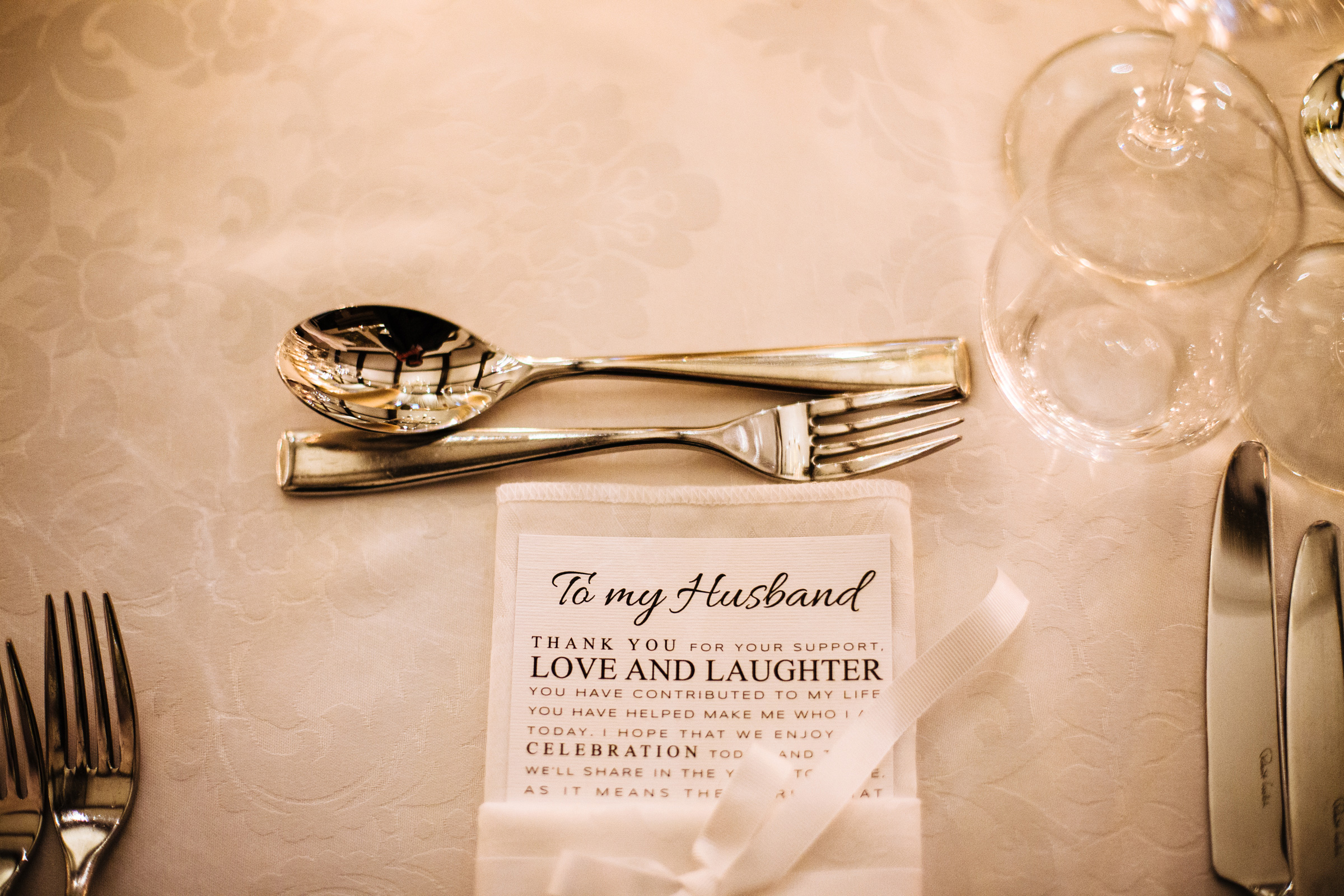 "I enjoyed planning our wedding day with my now husband and loved ever moment of our day," Katie says.