With the desire to create a glam and chic atmosphere, 29-year-old Hollie and Jacob opted for an all-white wedding.
"People were quite surprised that we would have the bridesmaids and the bride and groom mums all wearing white too, but we loved the effect of having everything white from the flowers to the stationery to the dresses and felt it created a really chic look," recalls Hollie.
Because most of their guests were travelling three hours to attend the day at Peckforton Castle in Cheshire, they wanted to make it a family-friendly weekend away. "To do this we arranged a private dinner for the Friday evening with 40 of our closest friends and family, activities on the morning of the wedding for children and men, such as archery and lawn games, and then a final breakfast together with all guests the morning after the wedding," explains the bride.
Children were also invited to the wedding, with a creche service helping entertain them during the breakfast and speeches. "This worked really well and is something we would highly recommend," says Hollie.
Photos courtesy of David West Photography.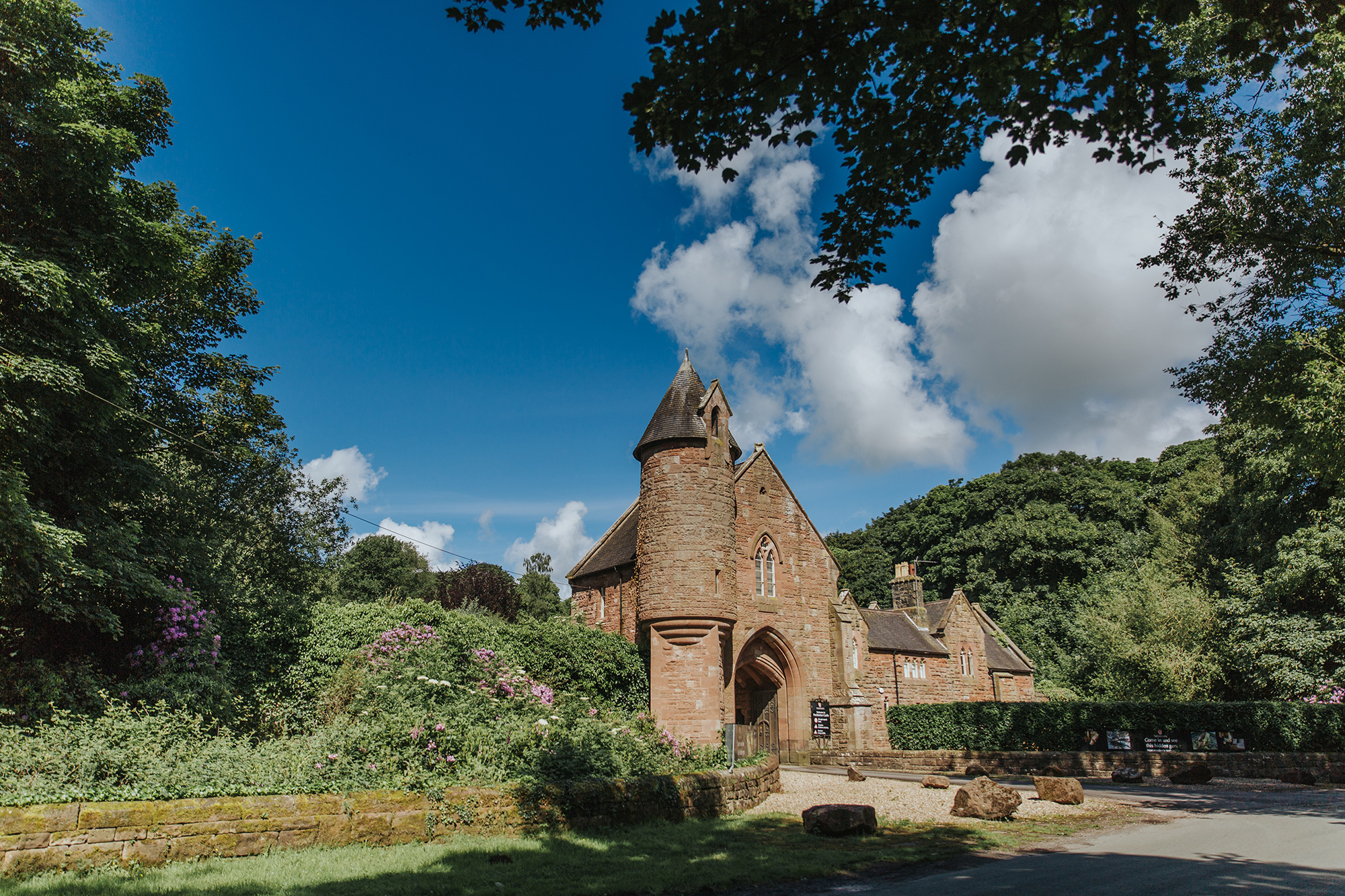 Hollie says Peckforton Castle ticked all the boxes for the pair. "We love the boutique style hotel rooms," she says.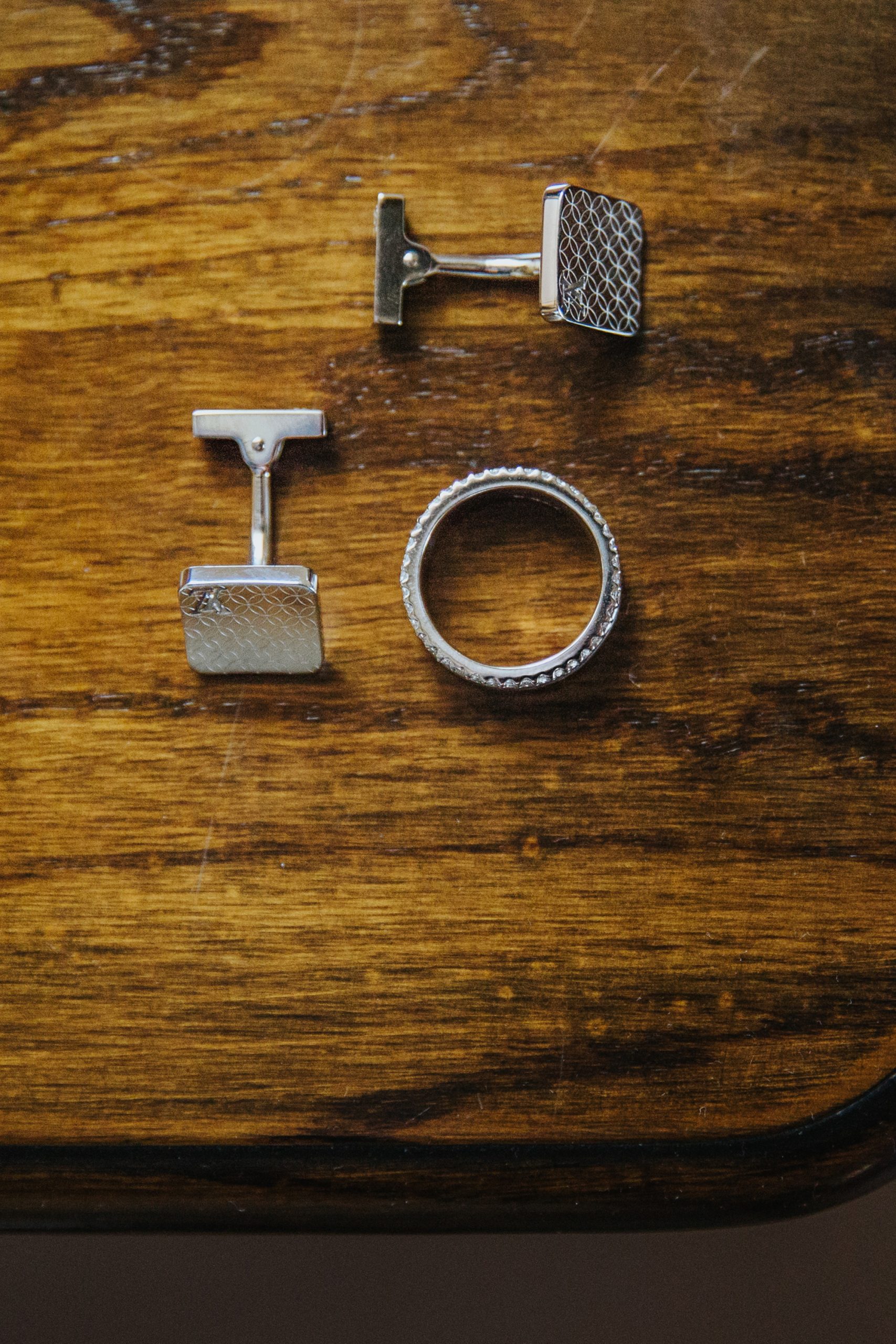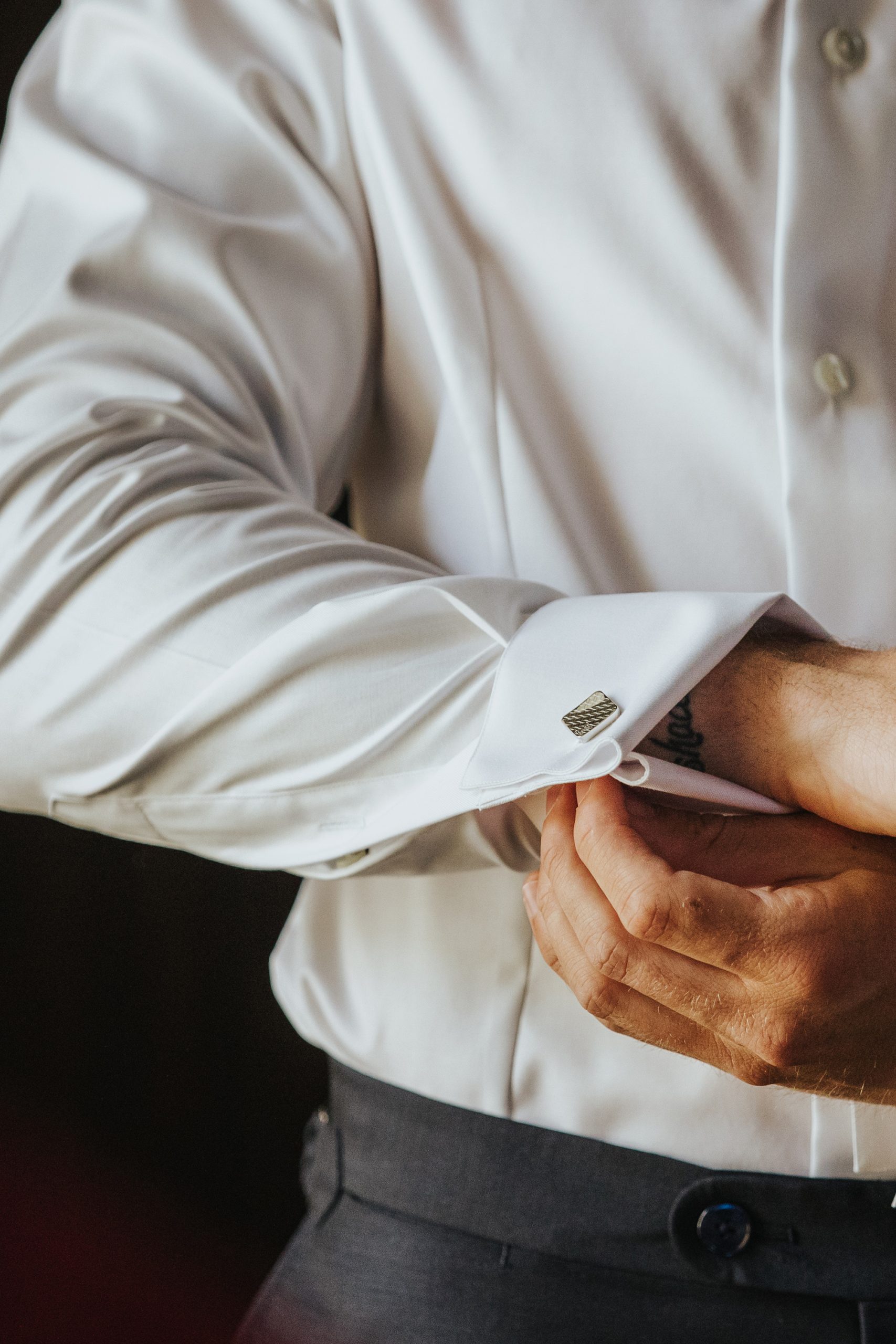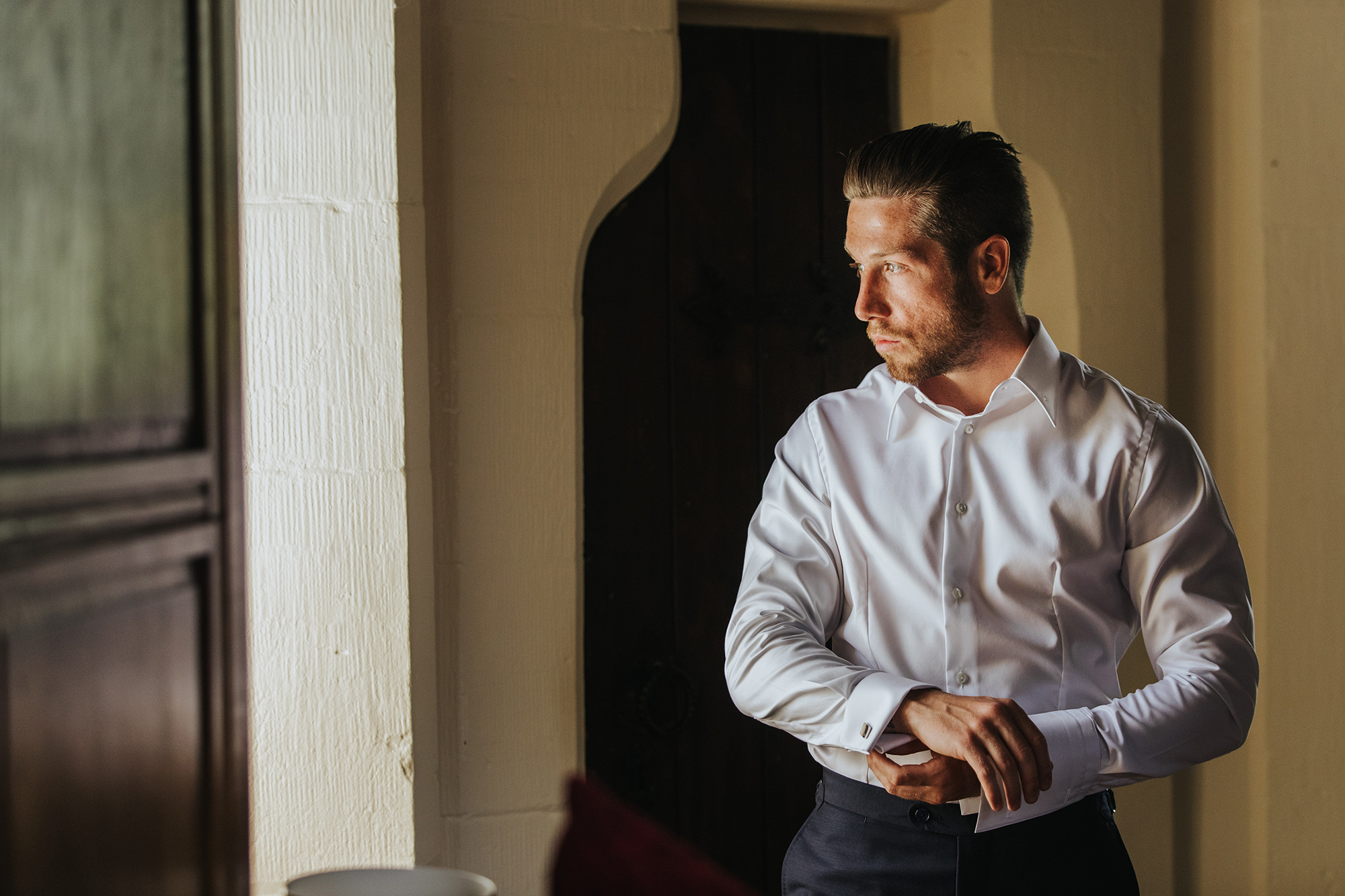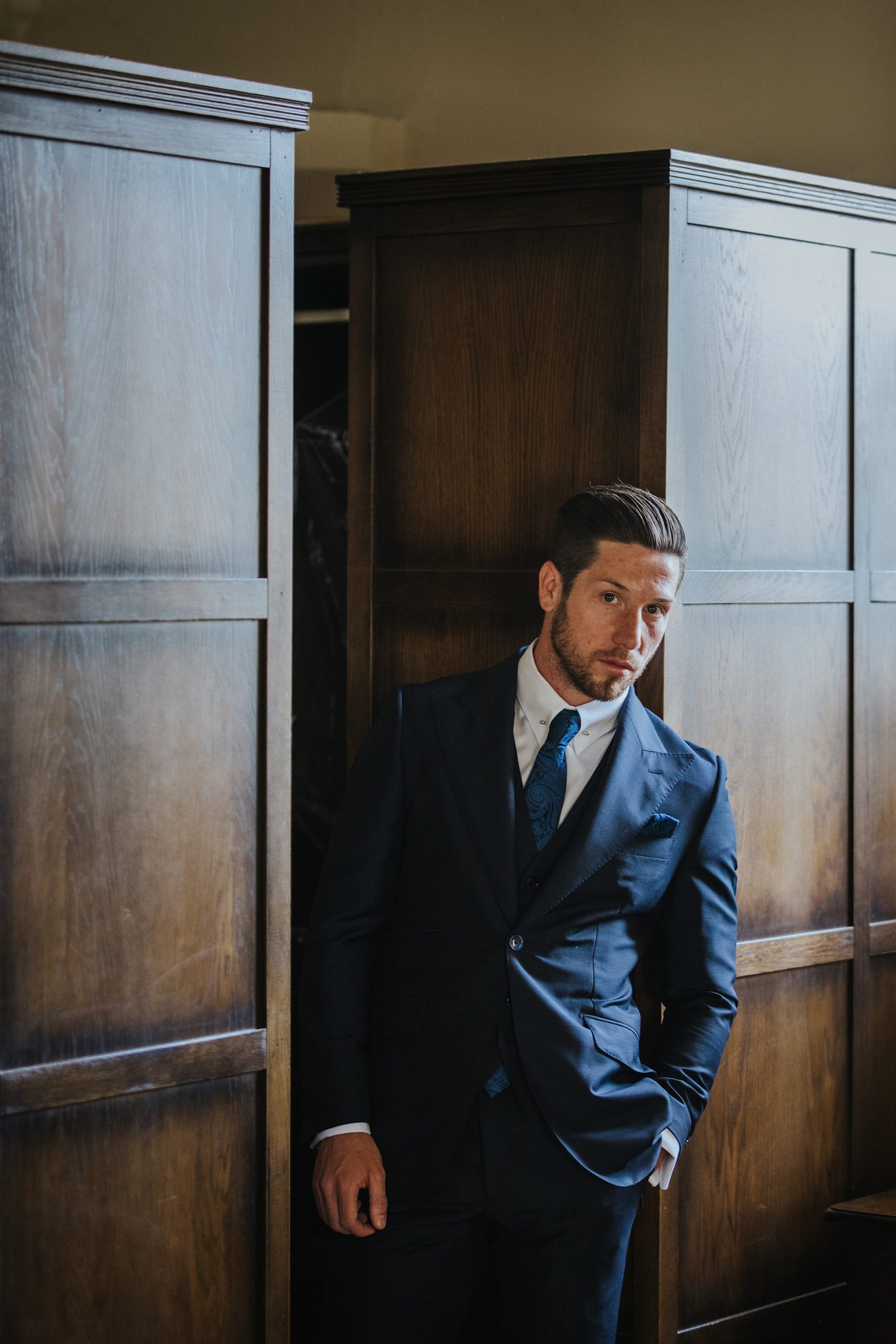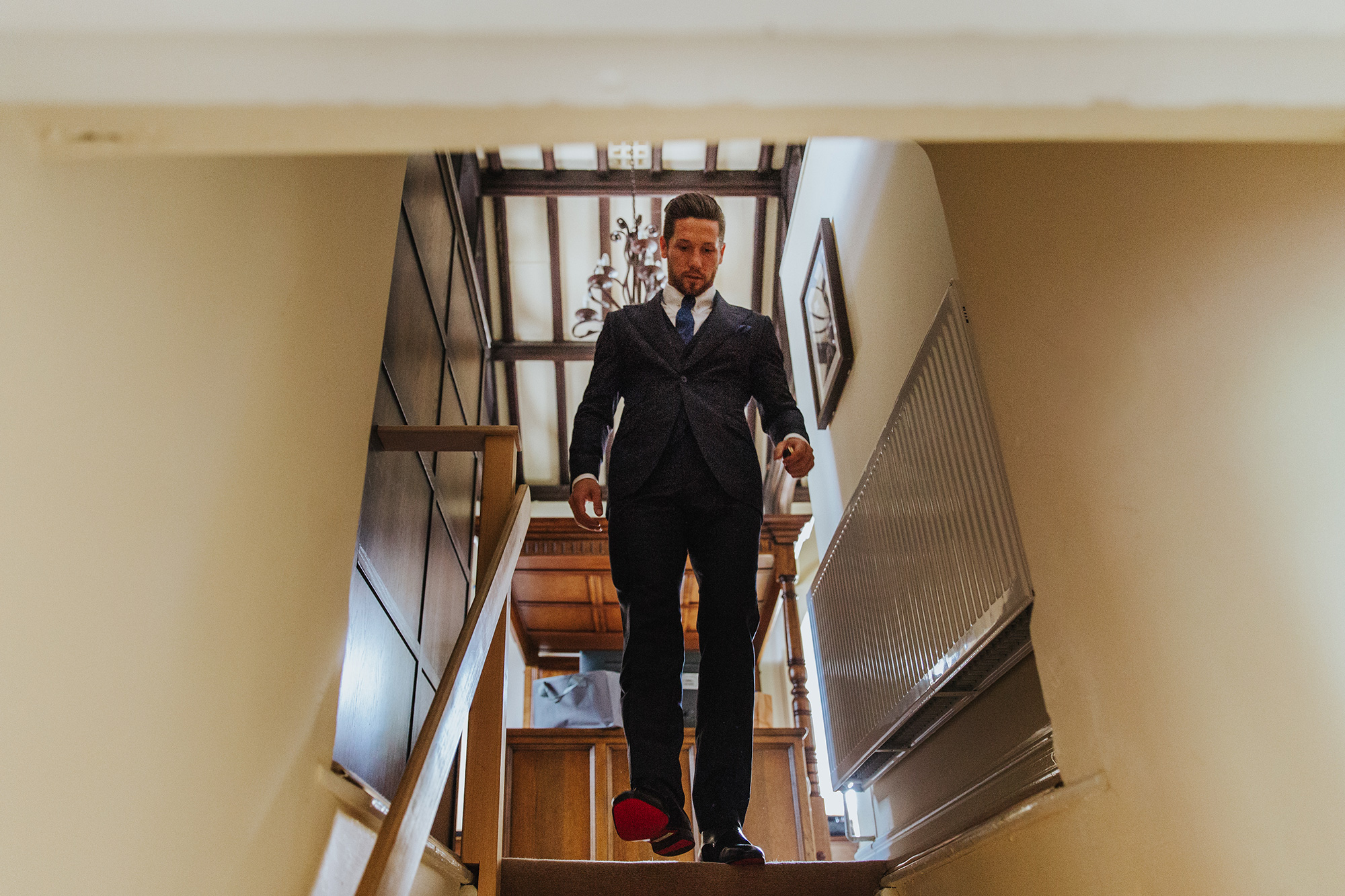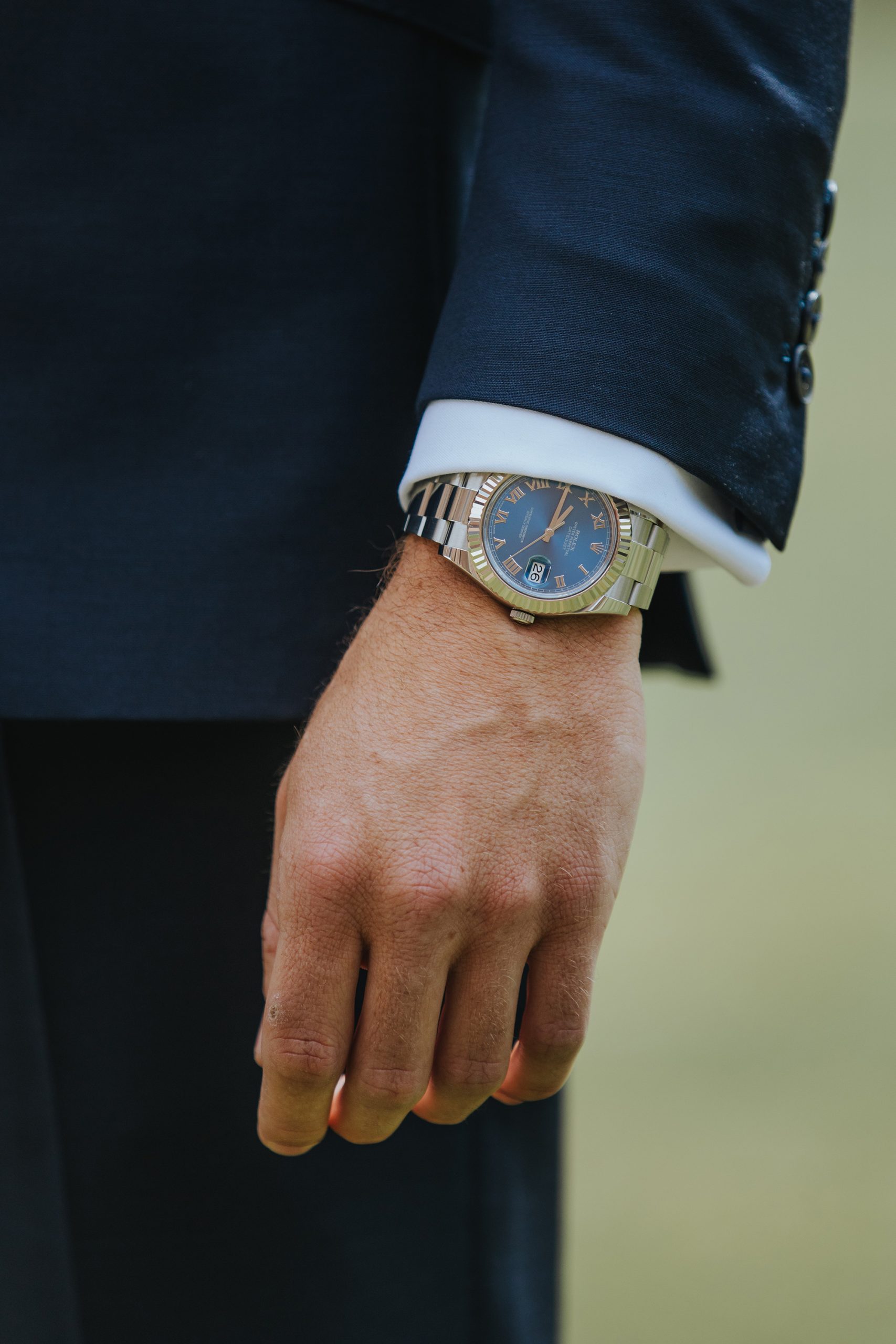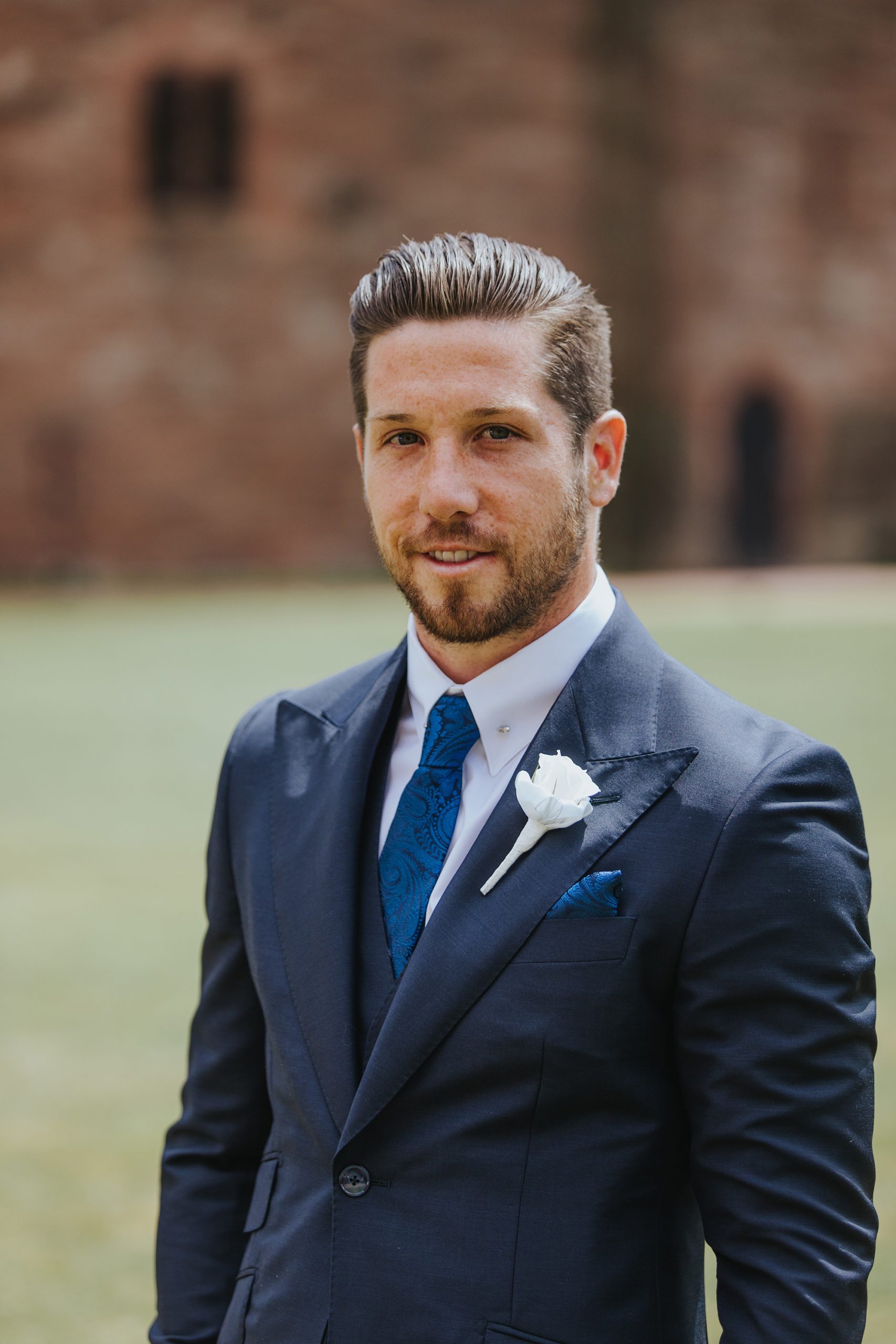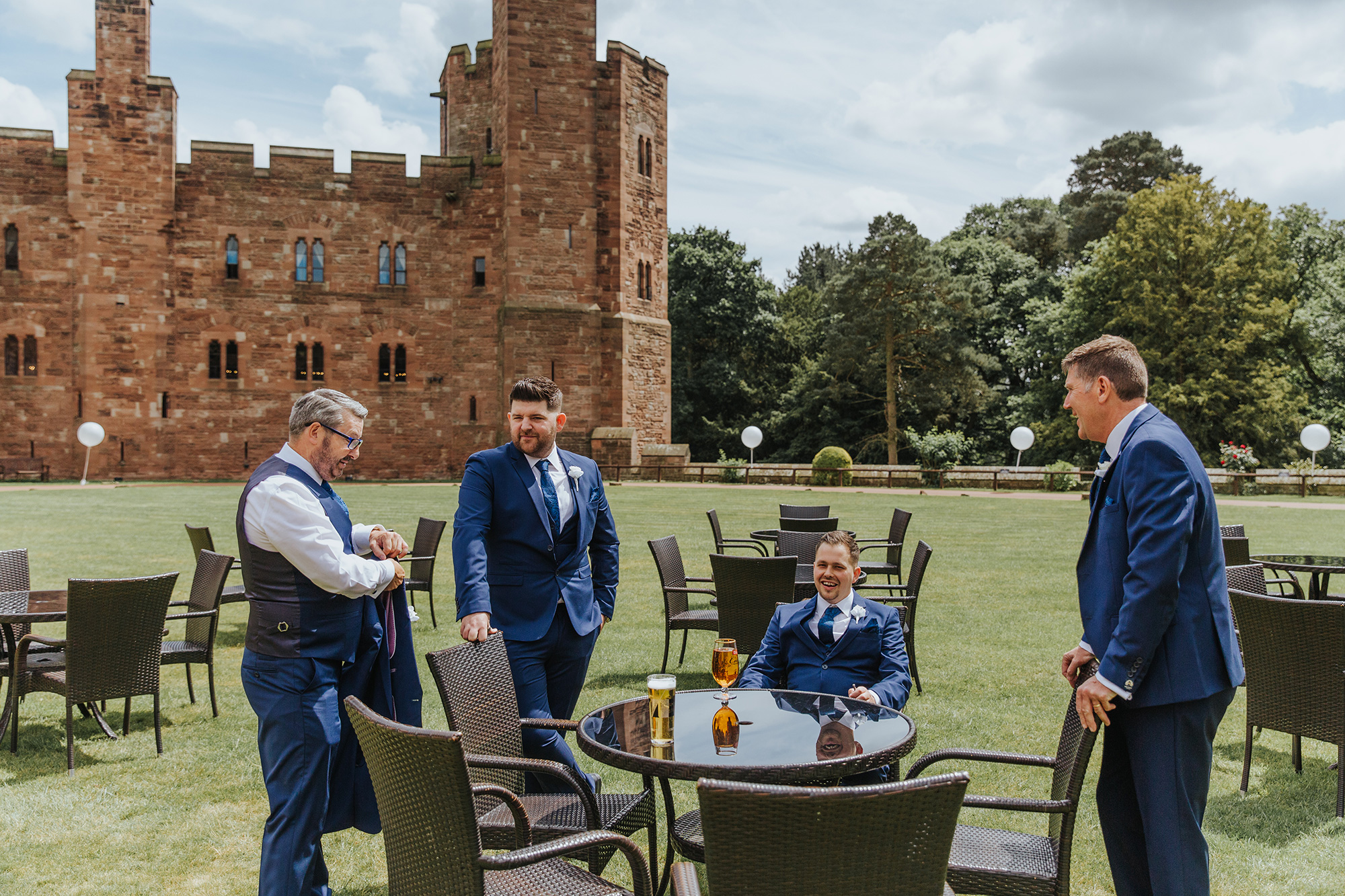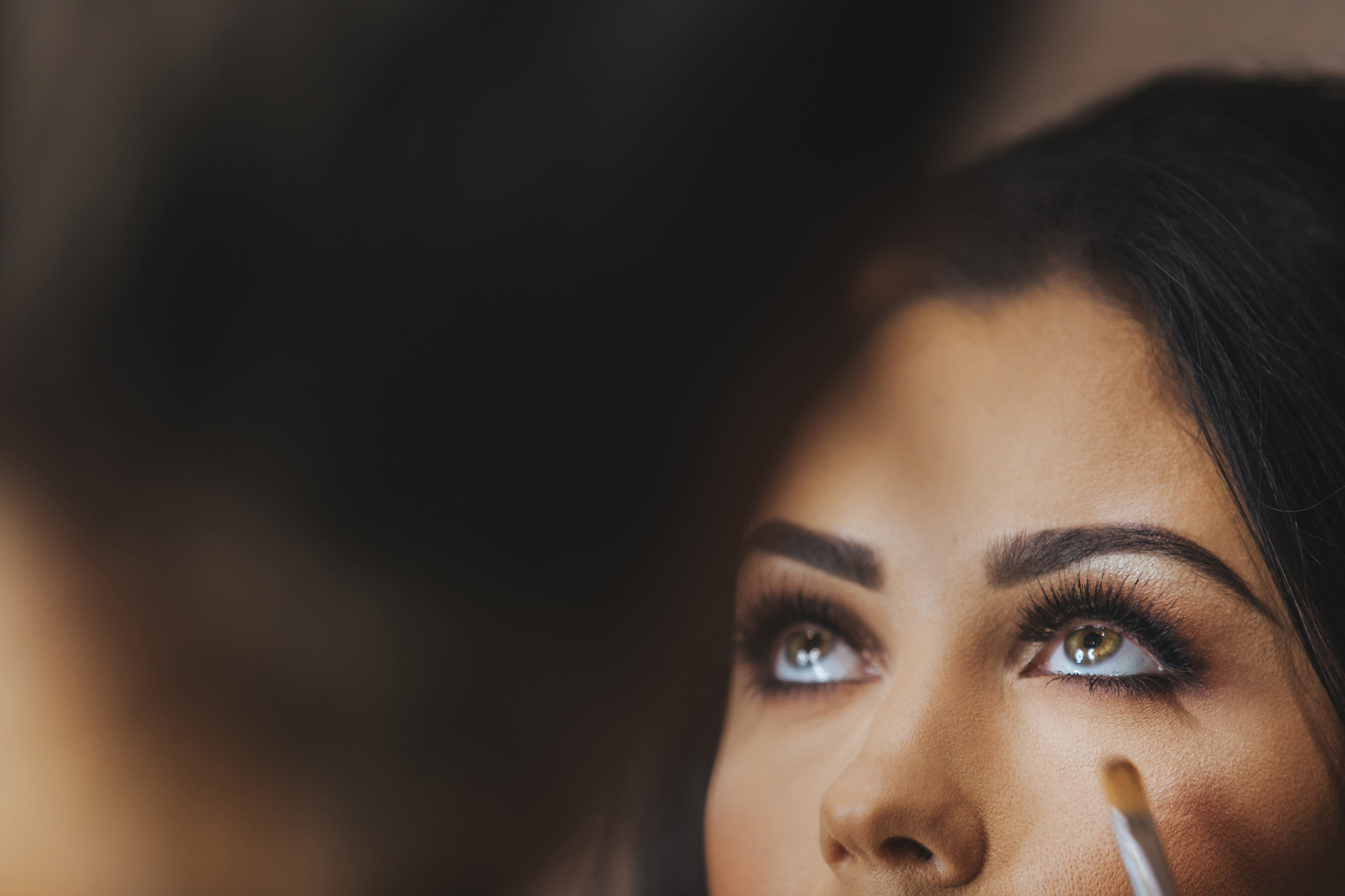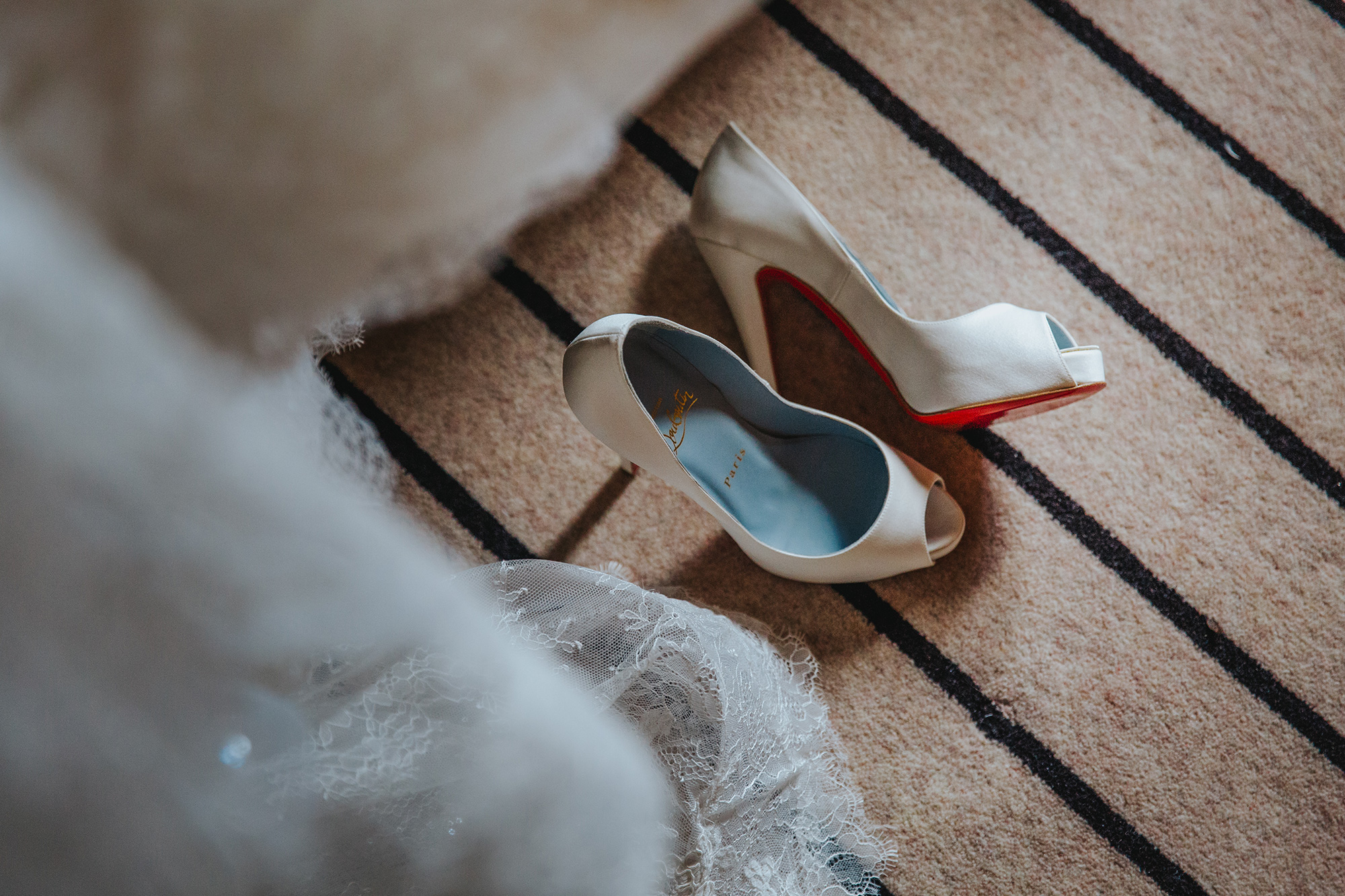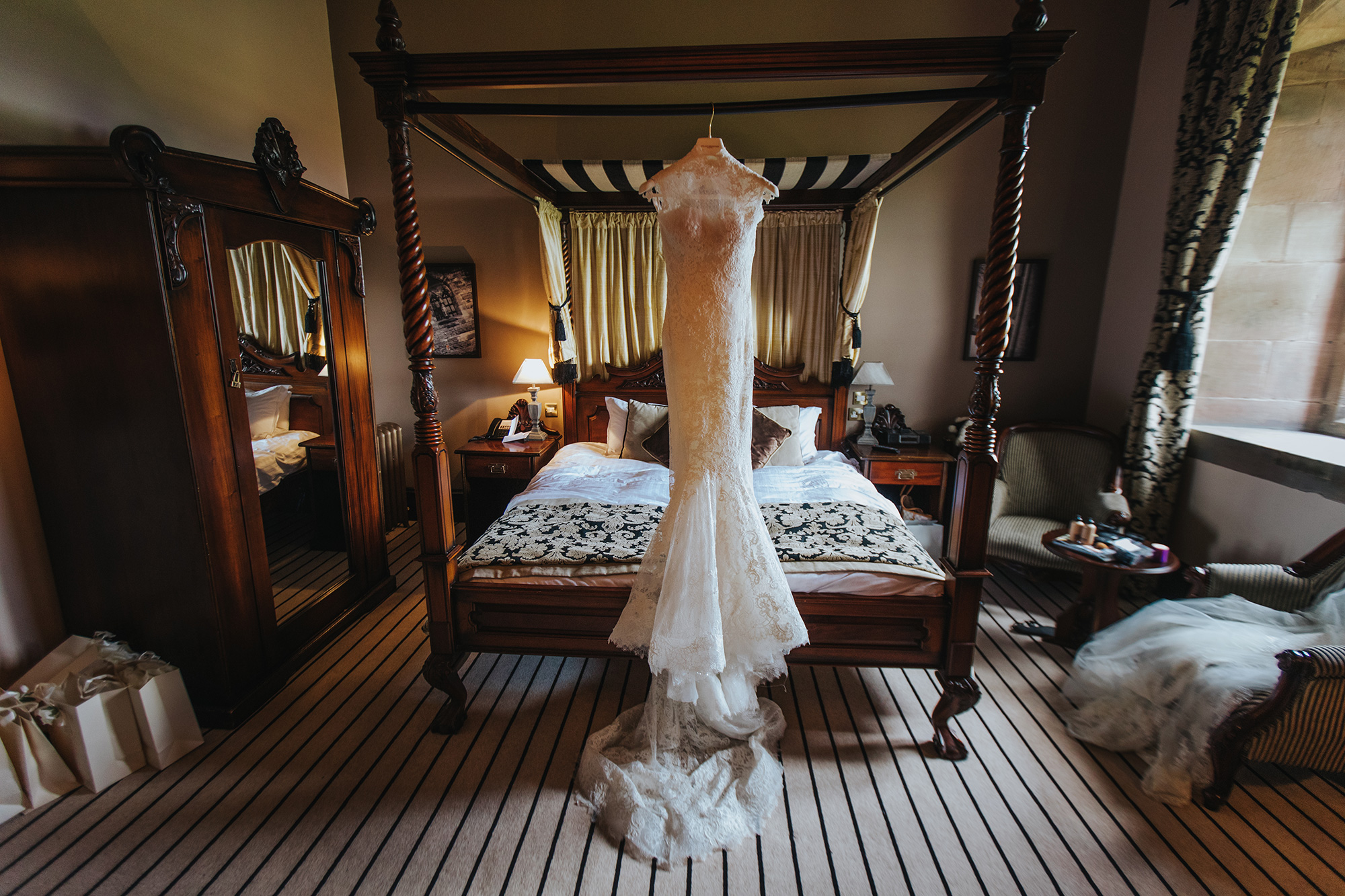 The bride found her dream gown at Bridal Rogue Gallery.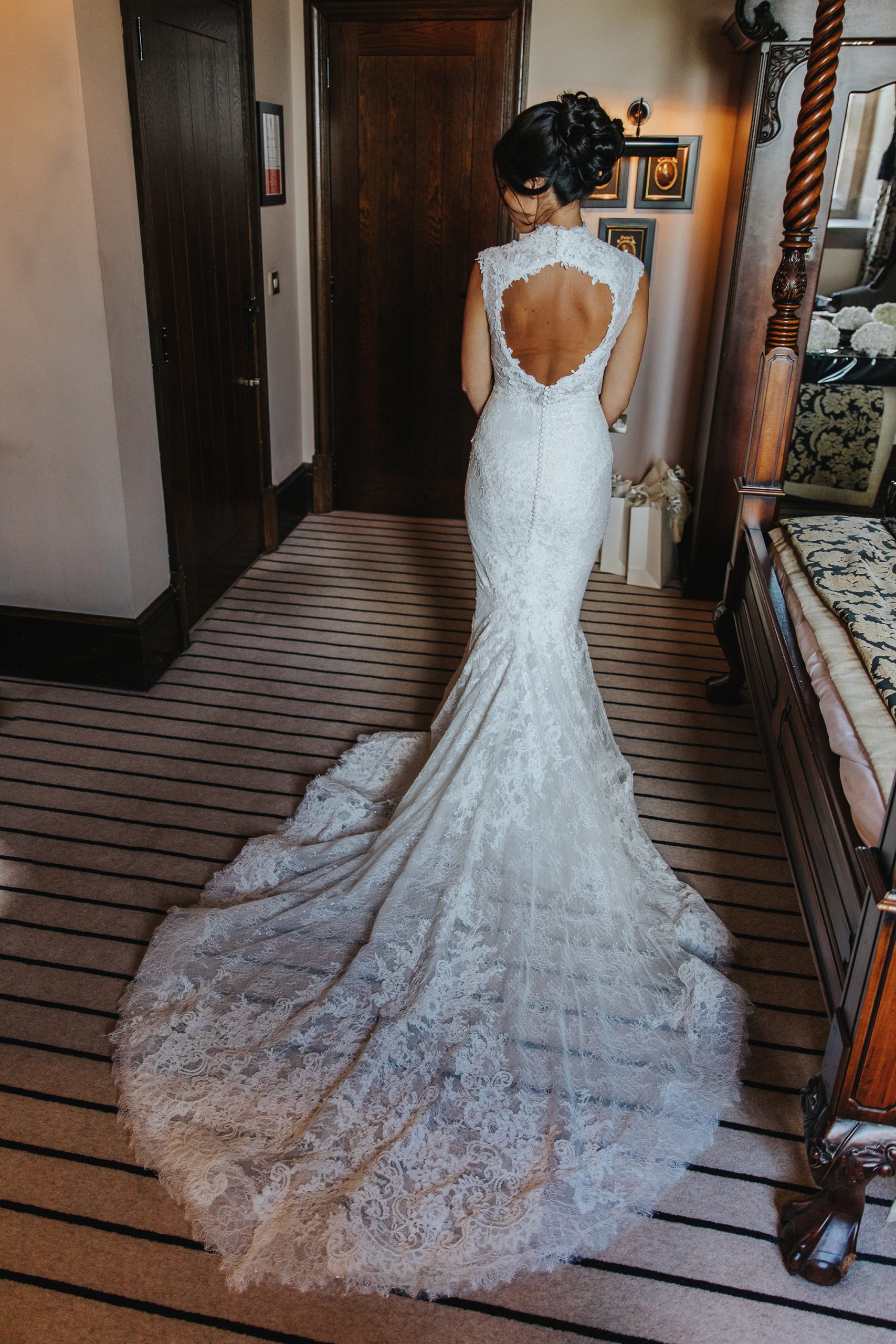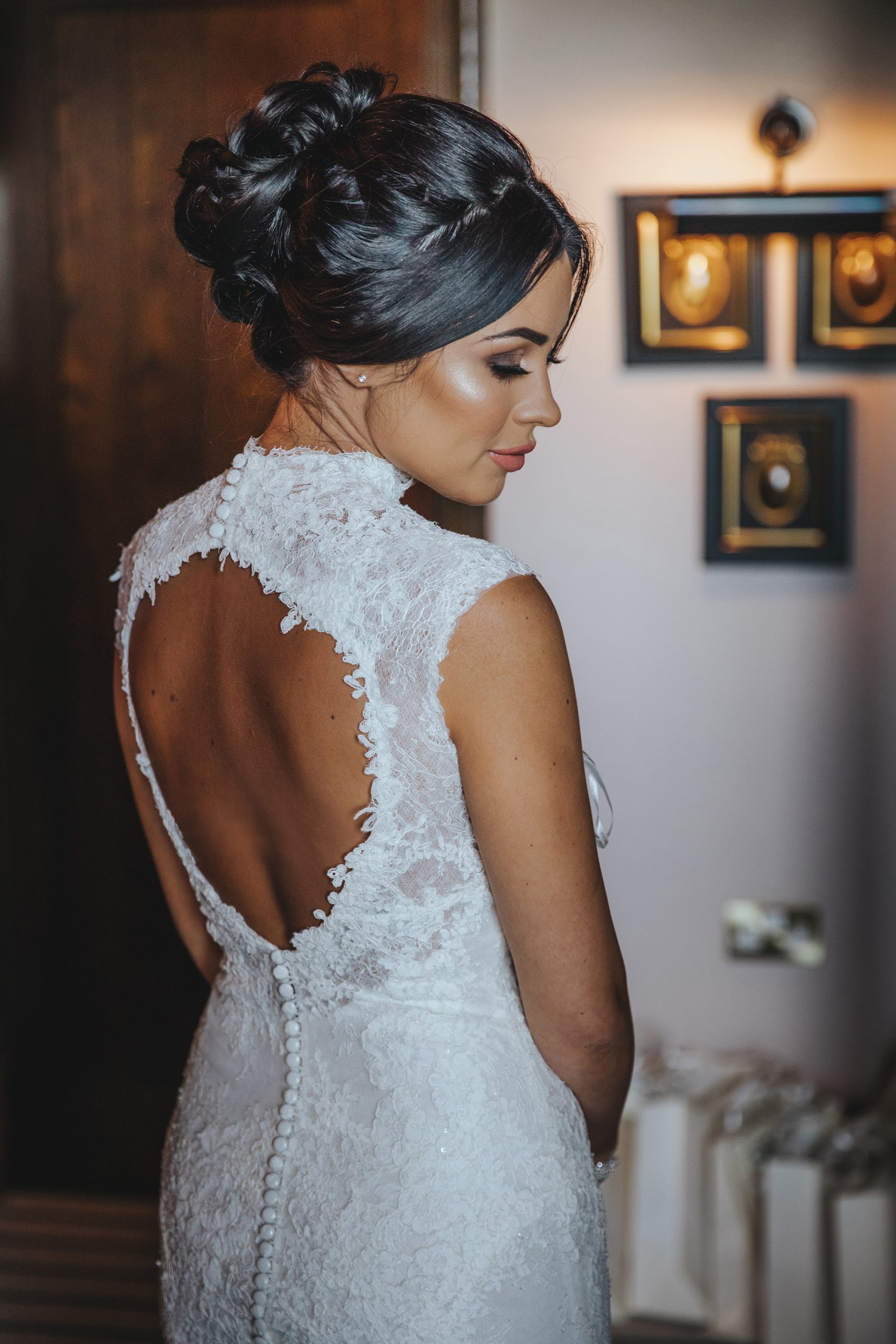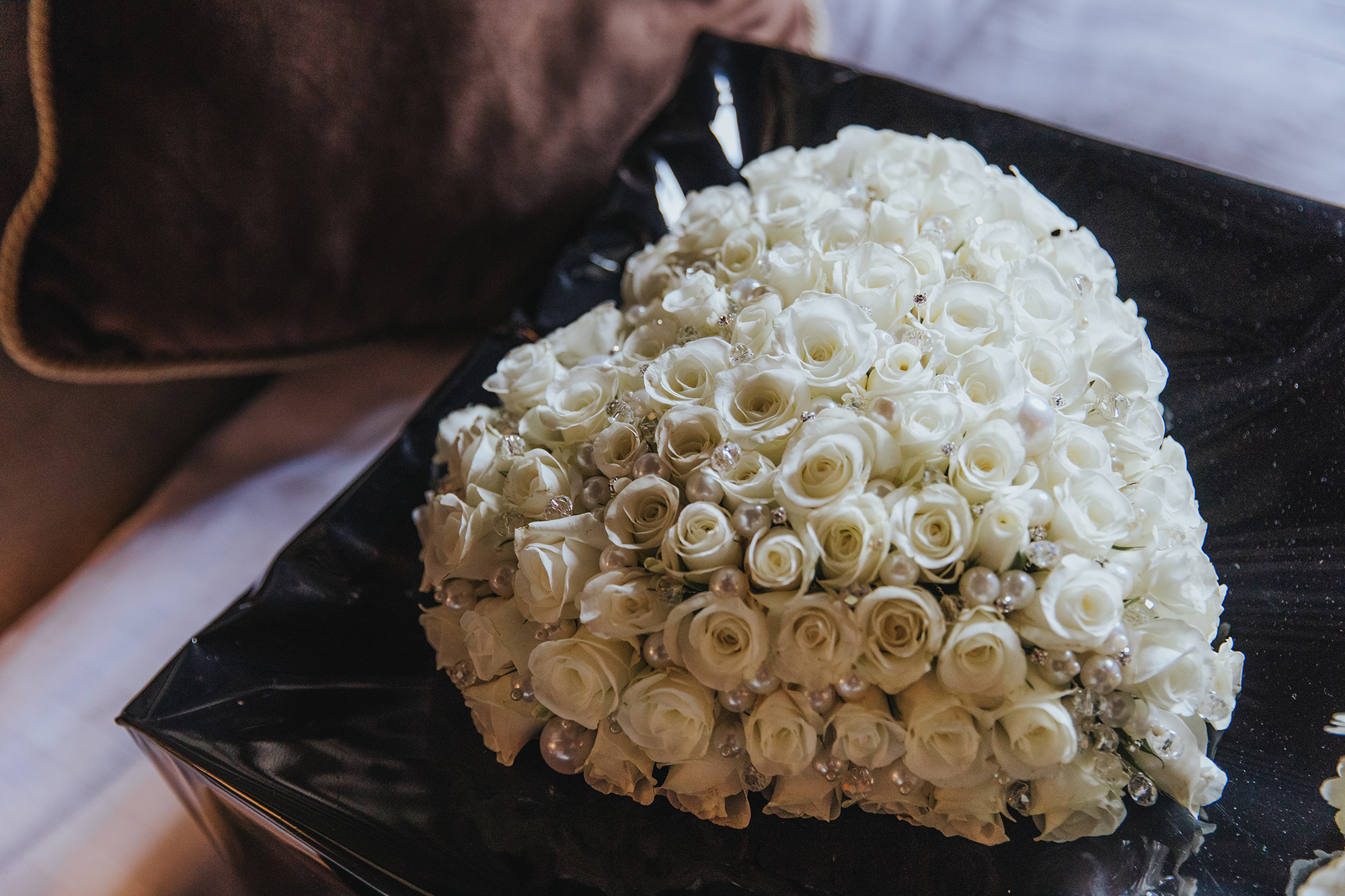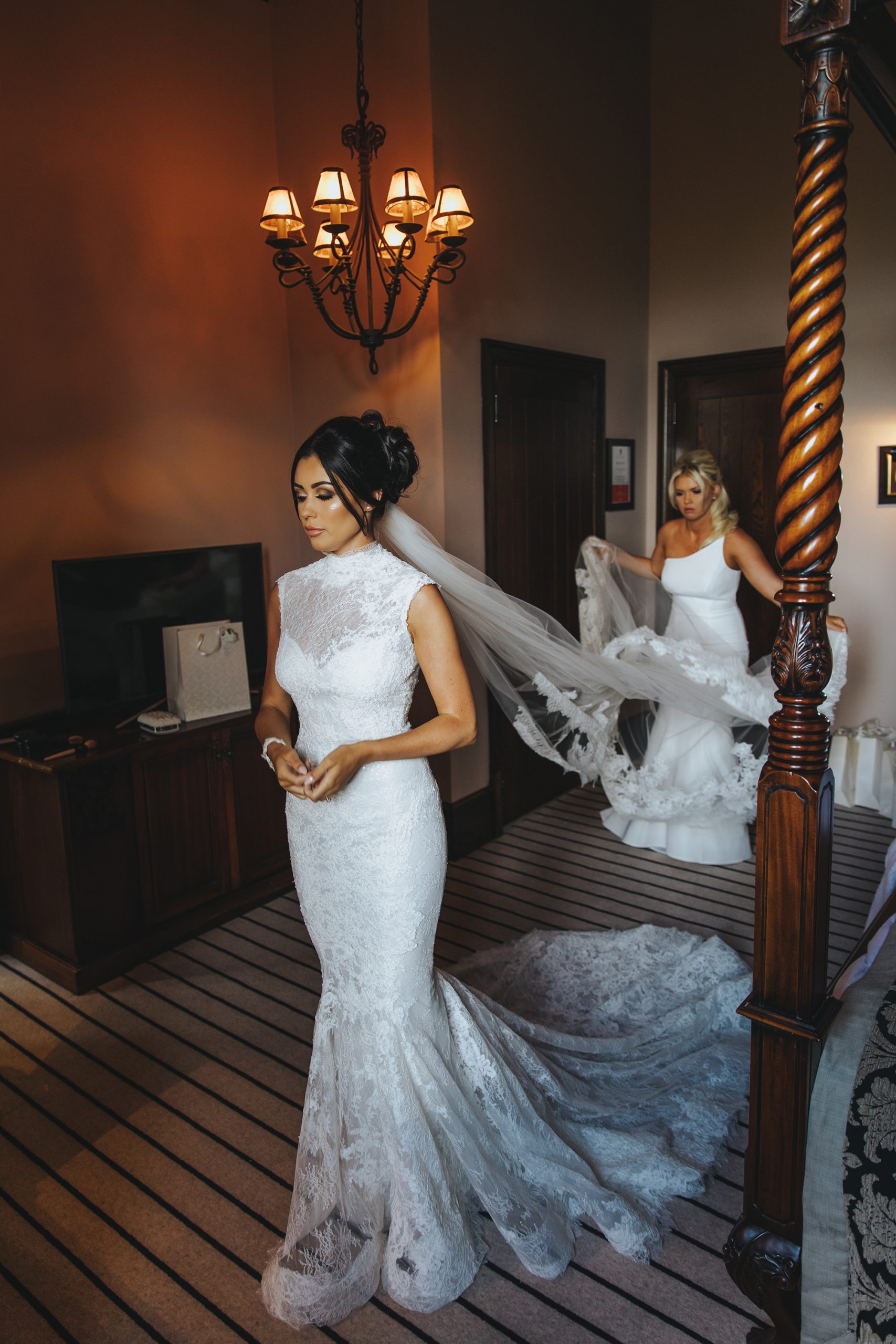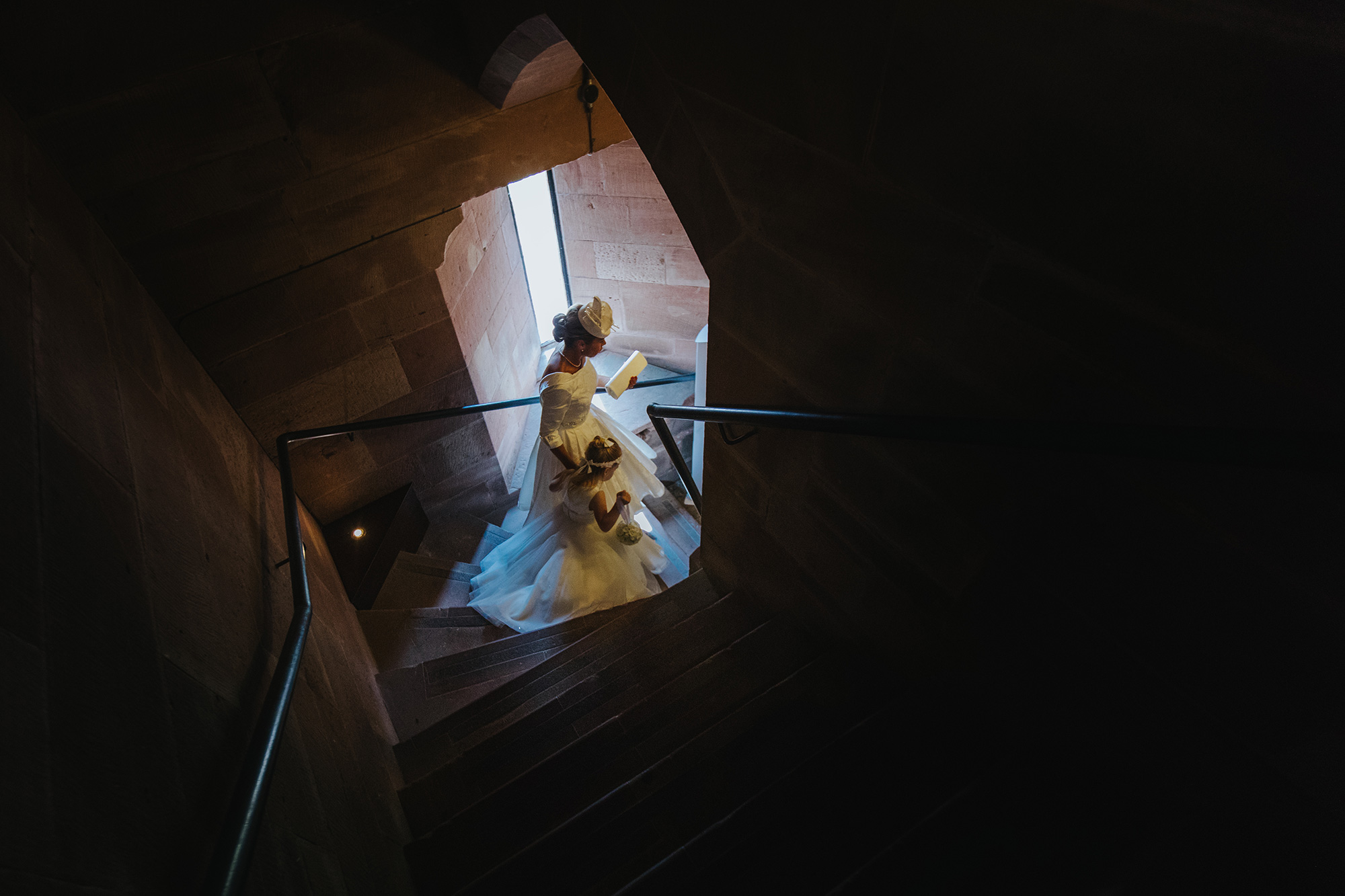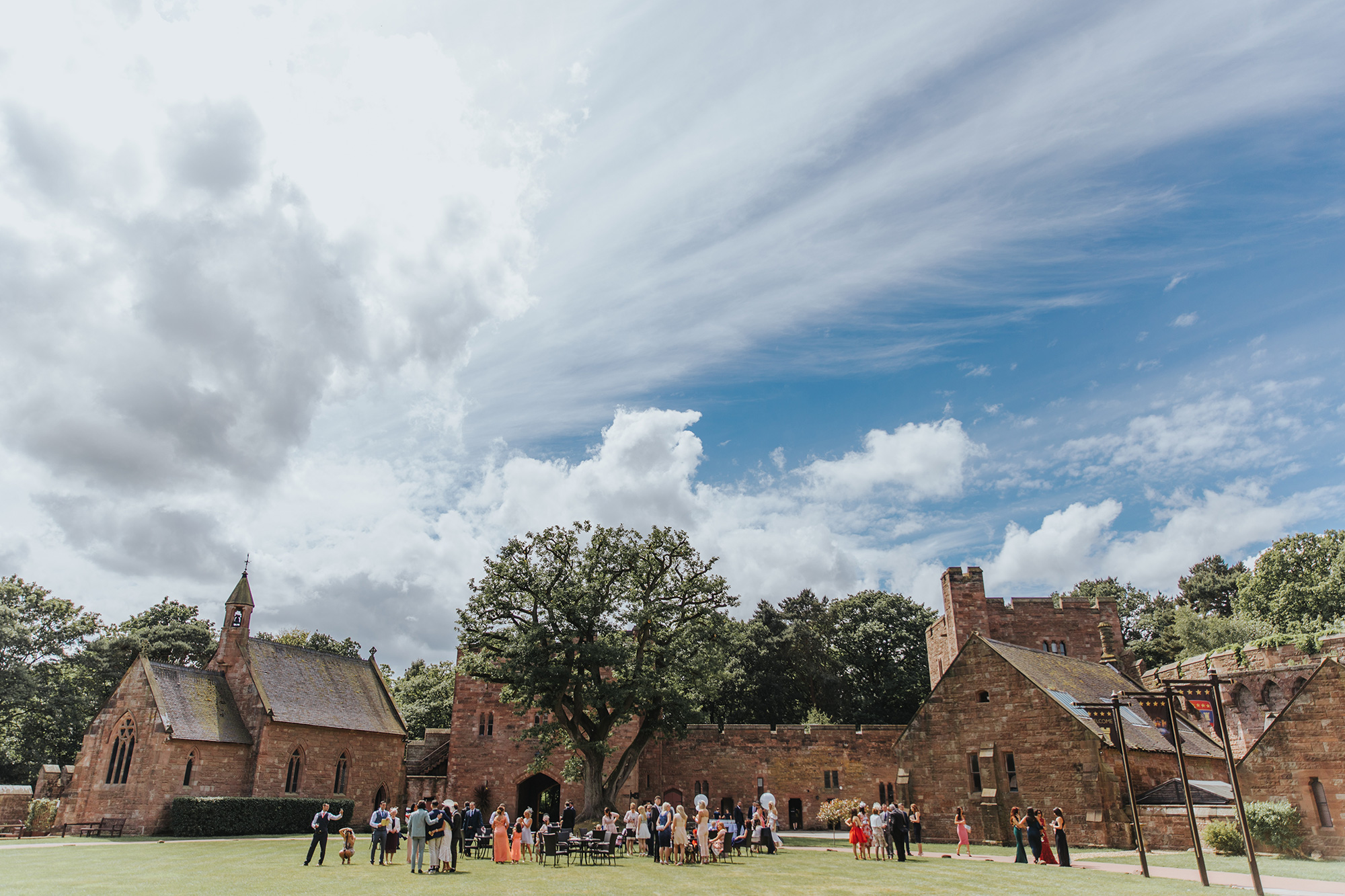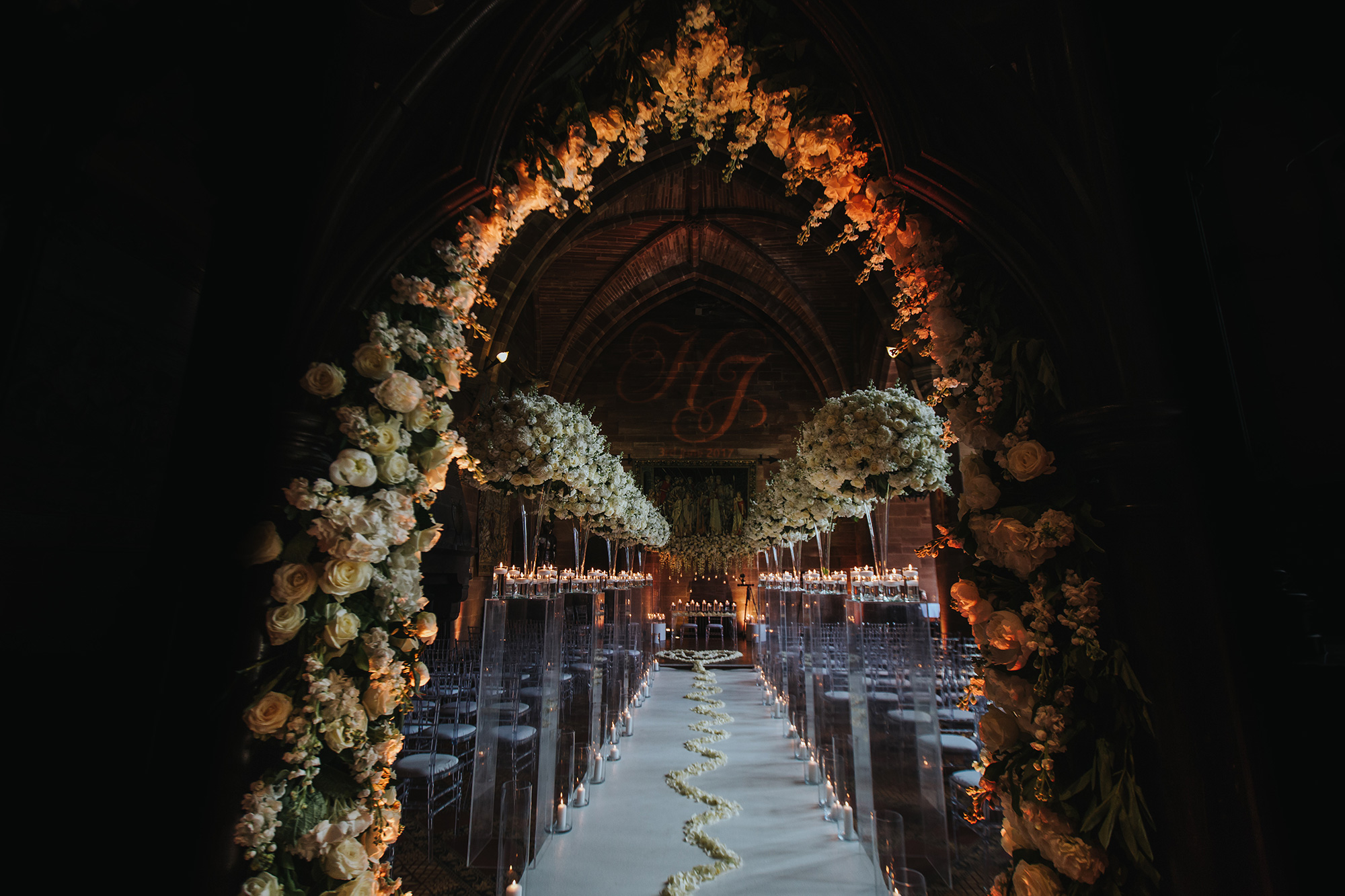 The ceremony setting was intimate and glamorous.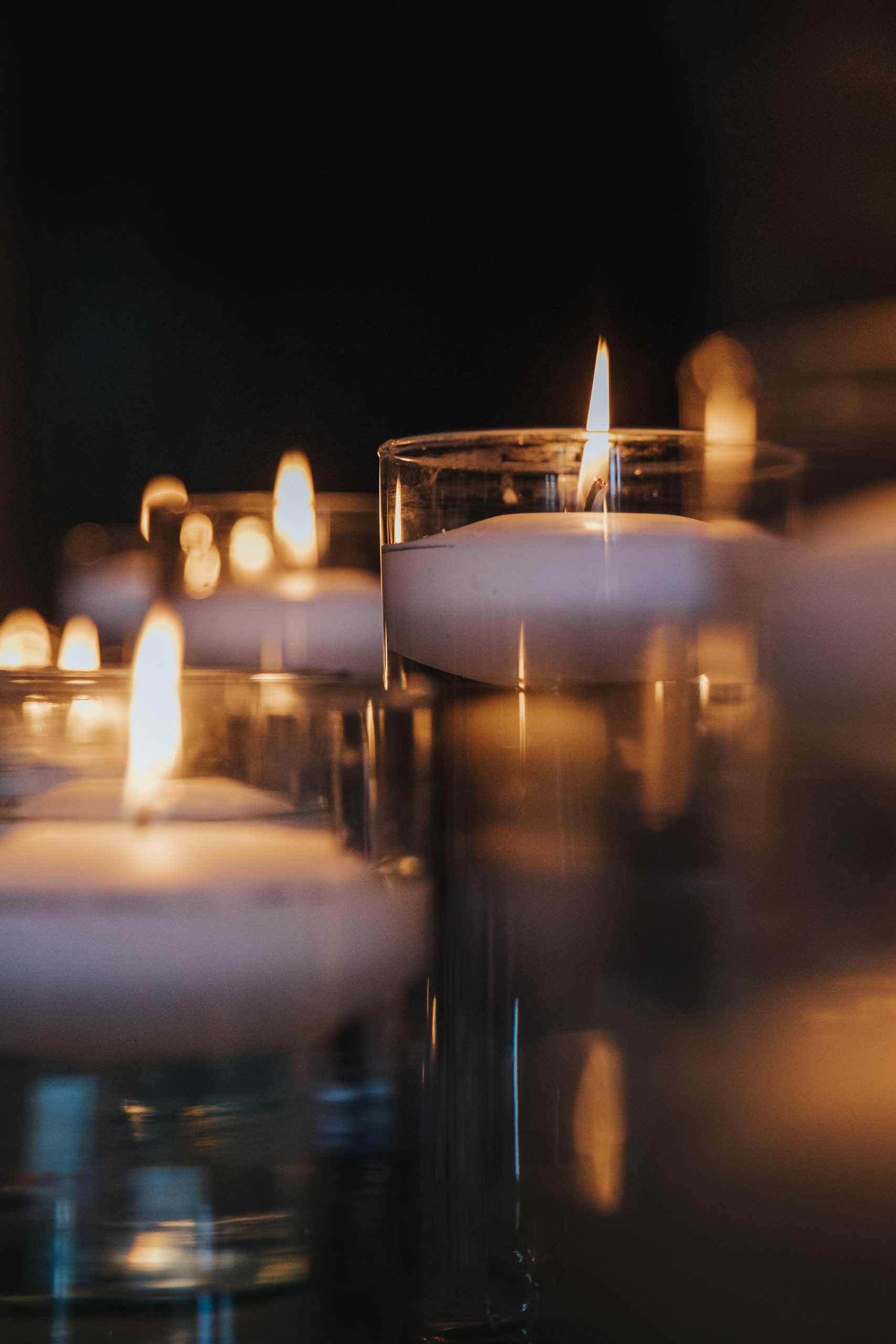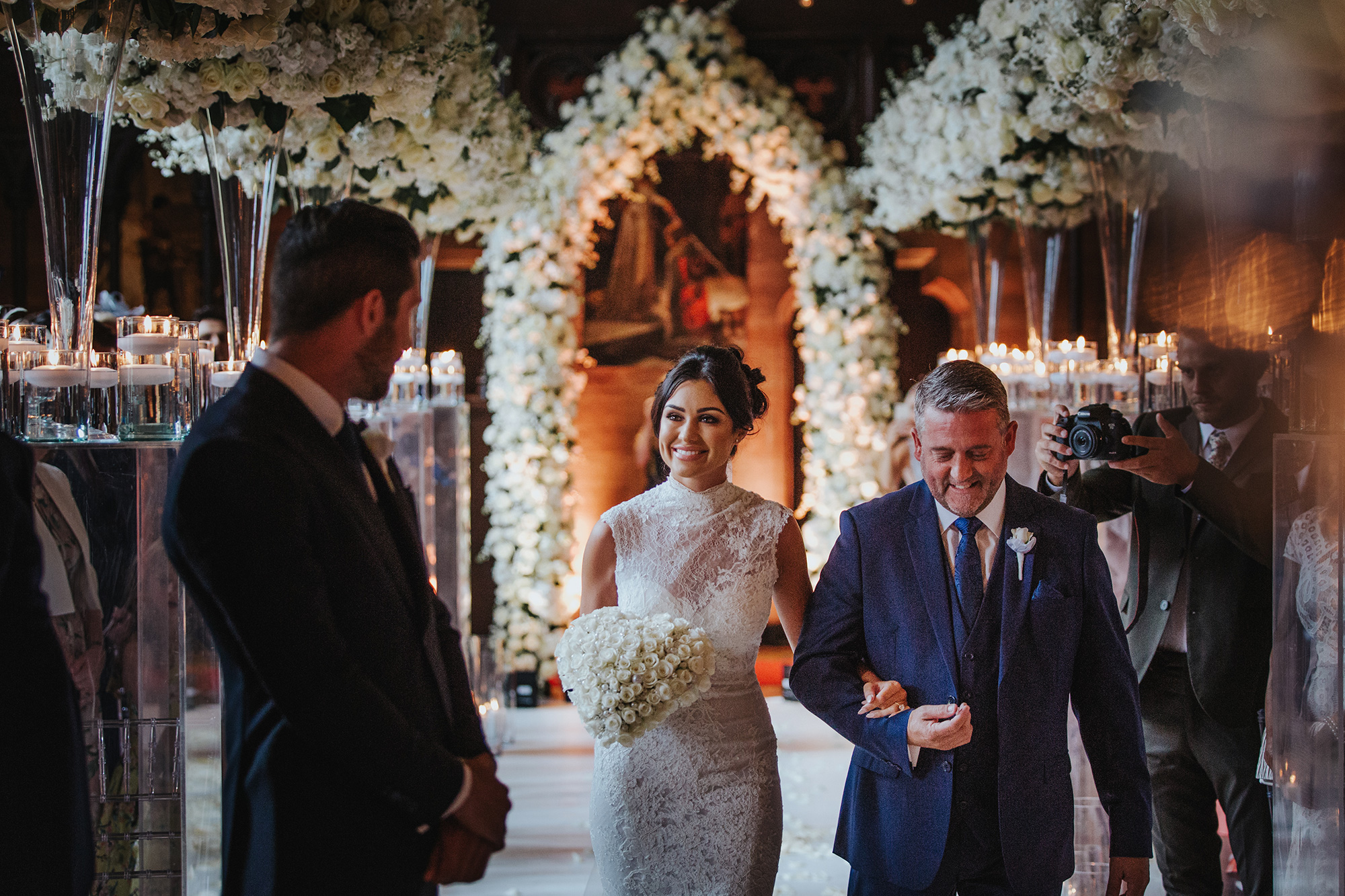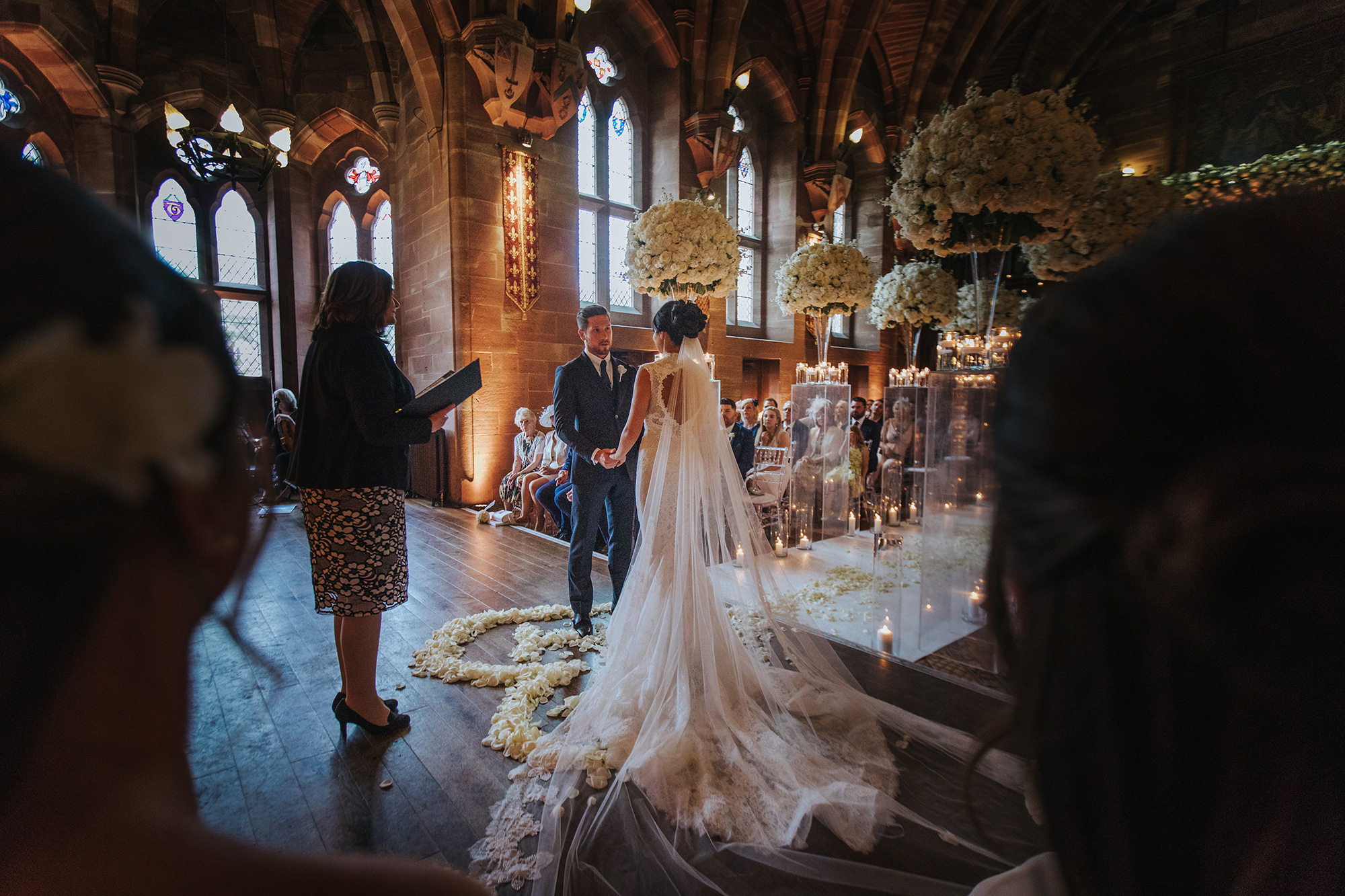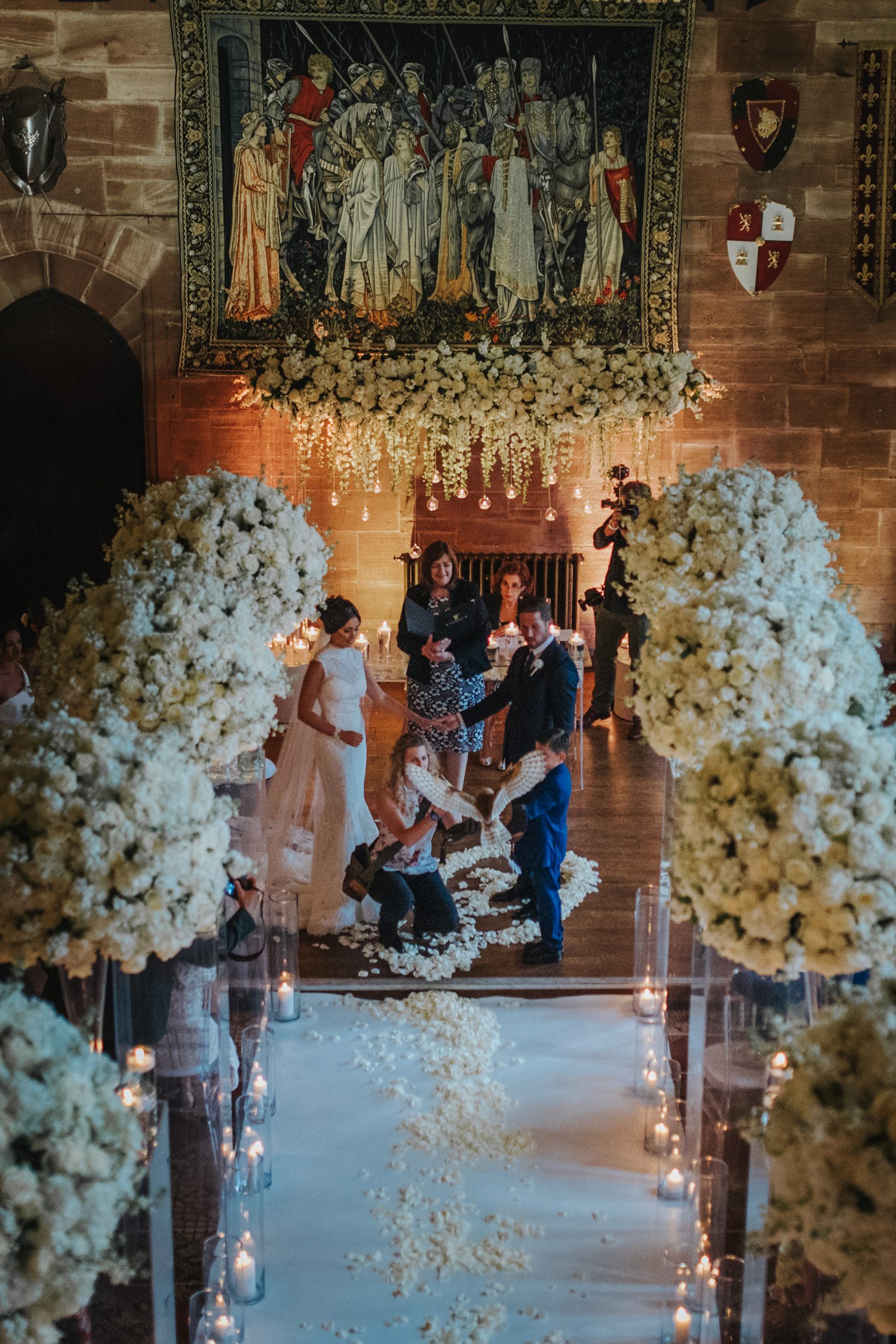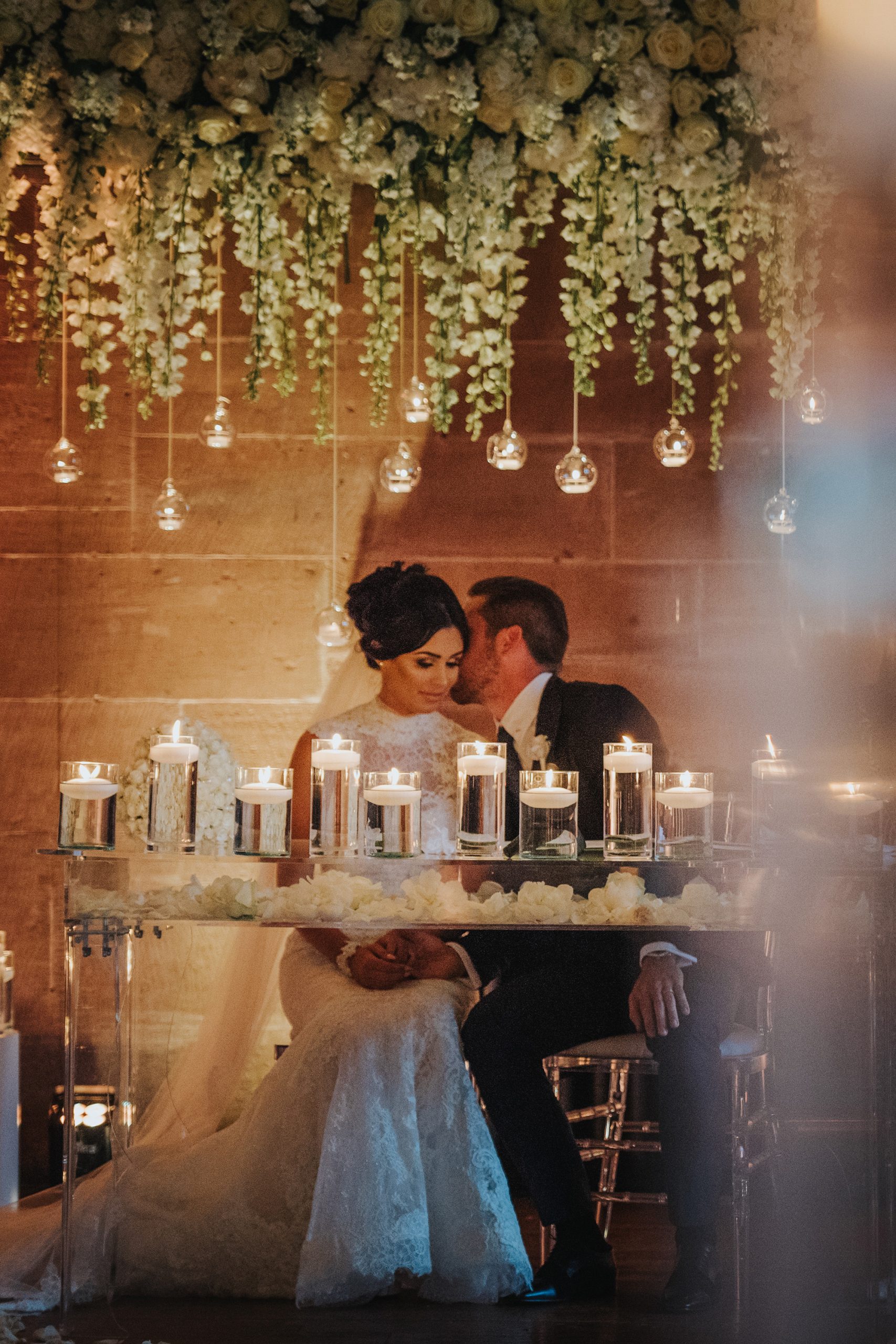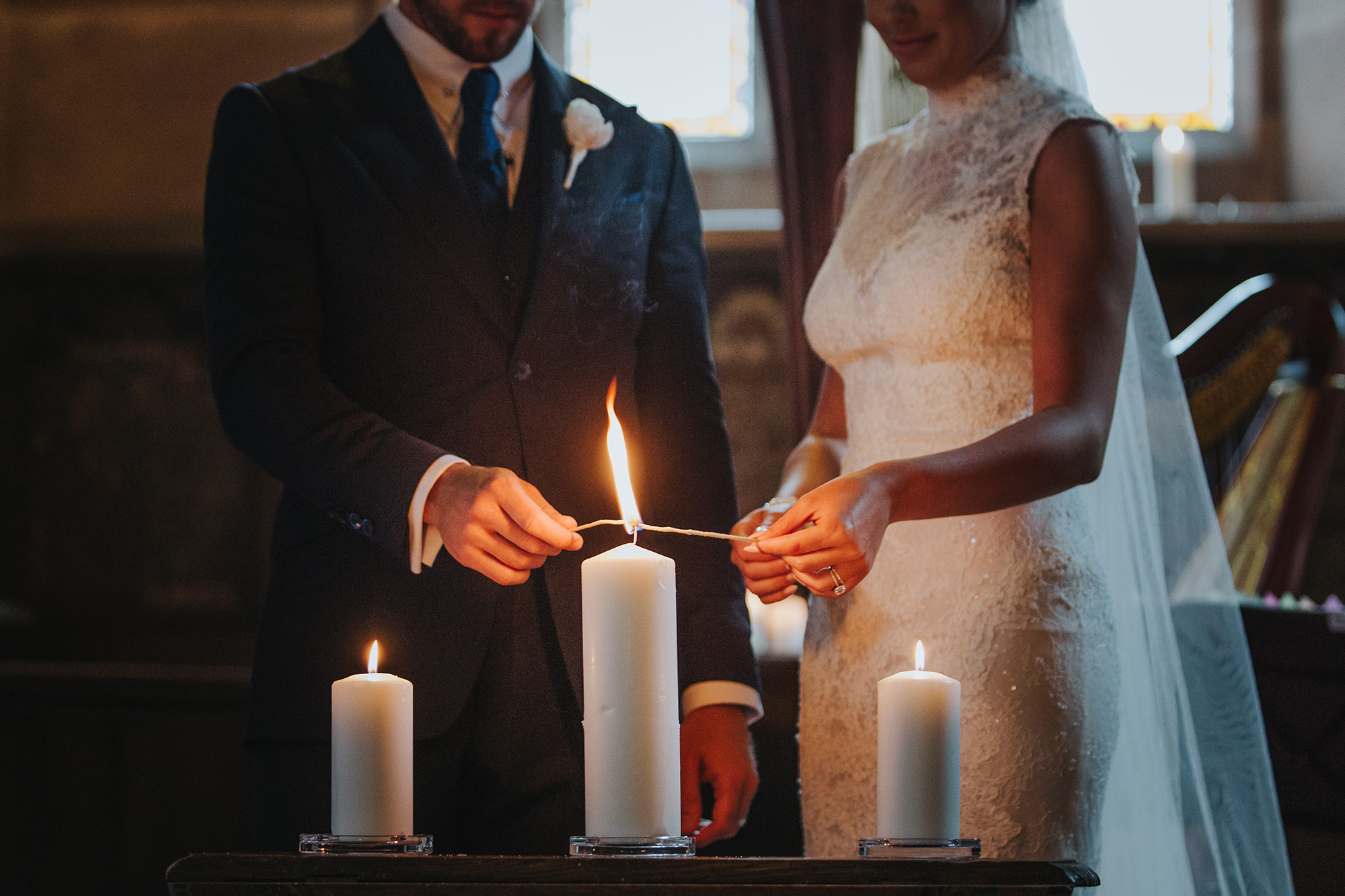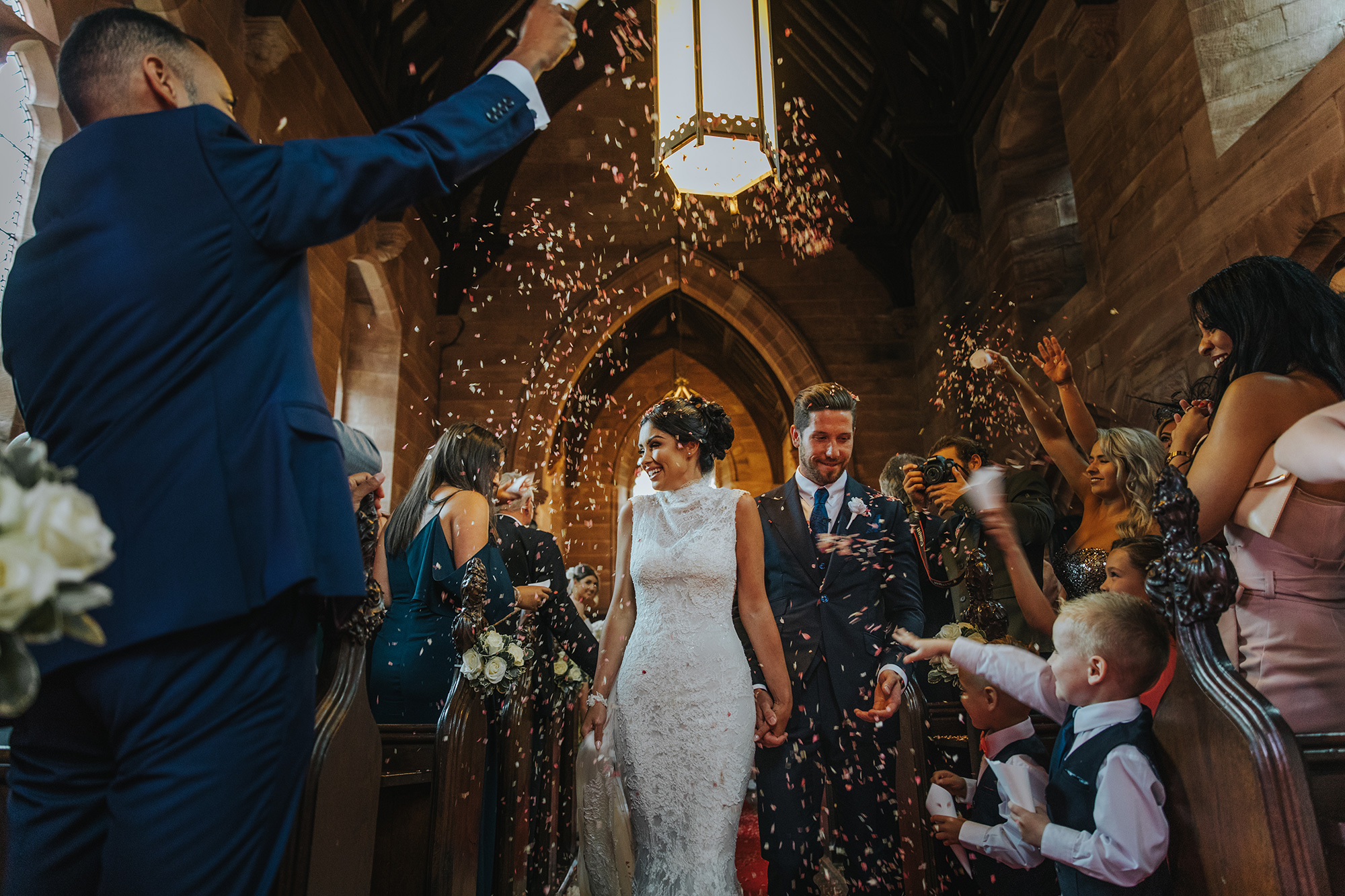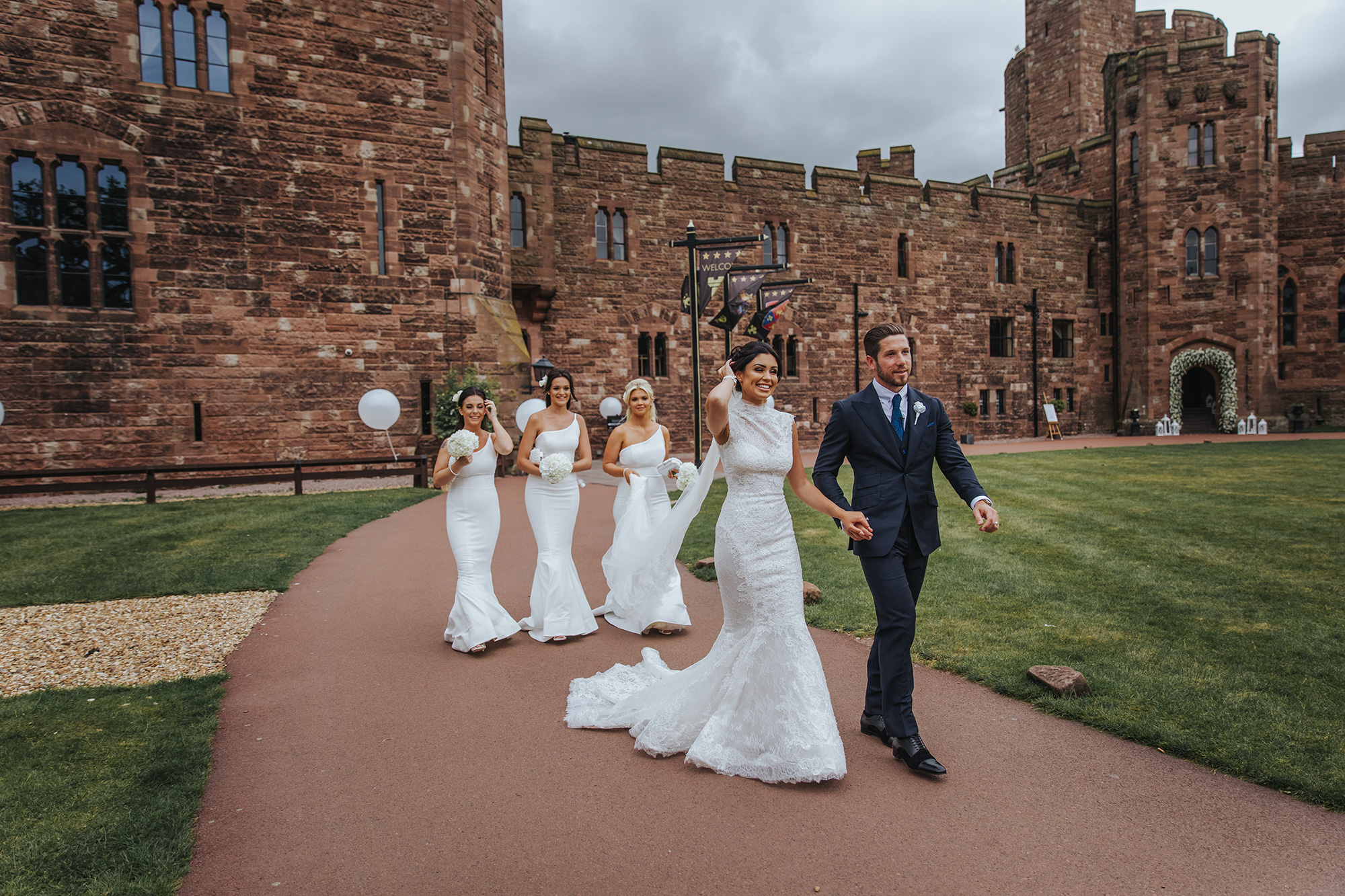 Hollie loved the idea of her bridesmaid's also wearing white.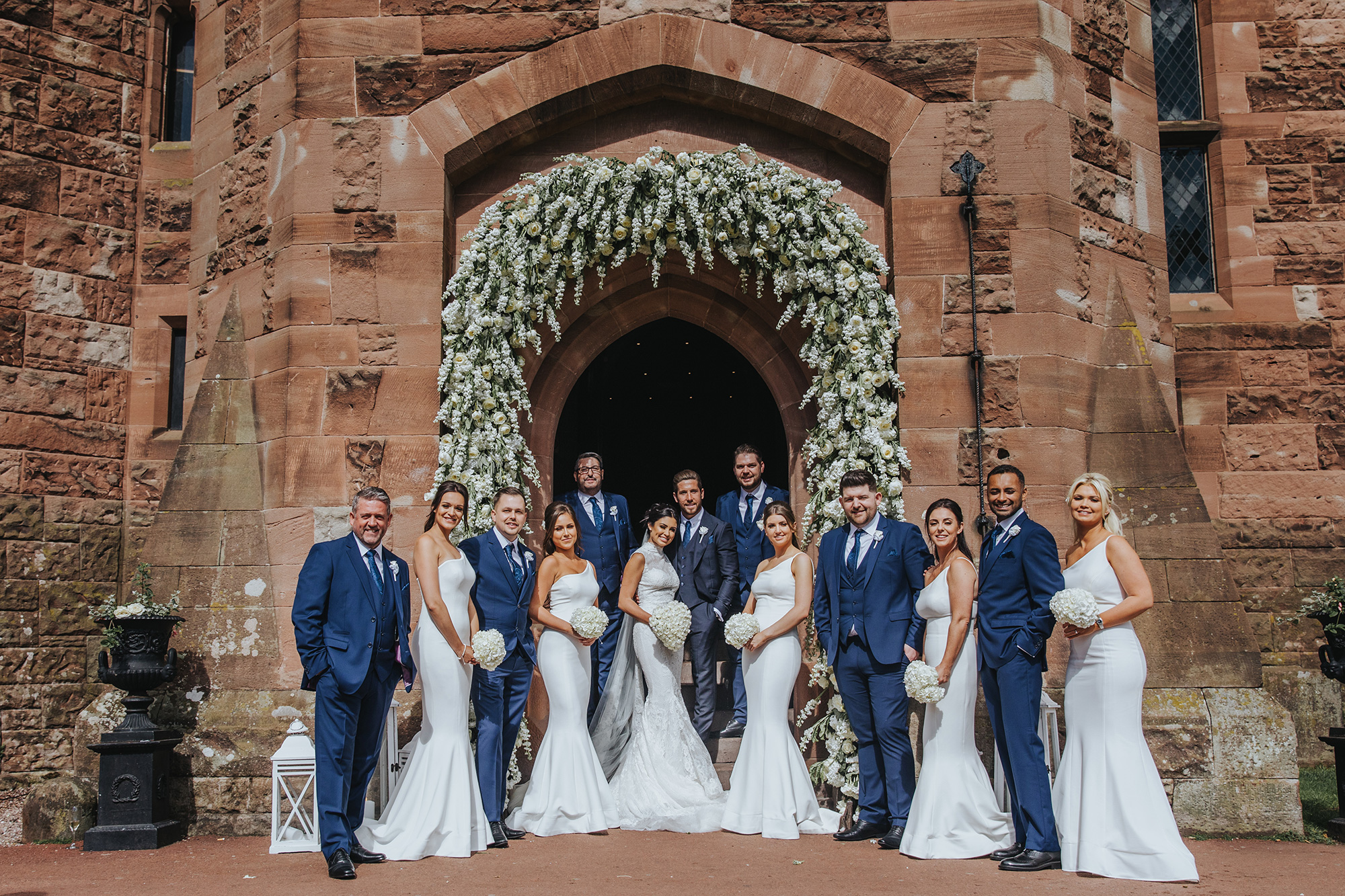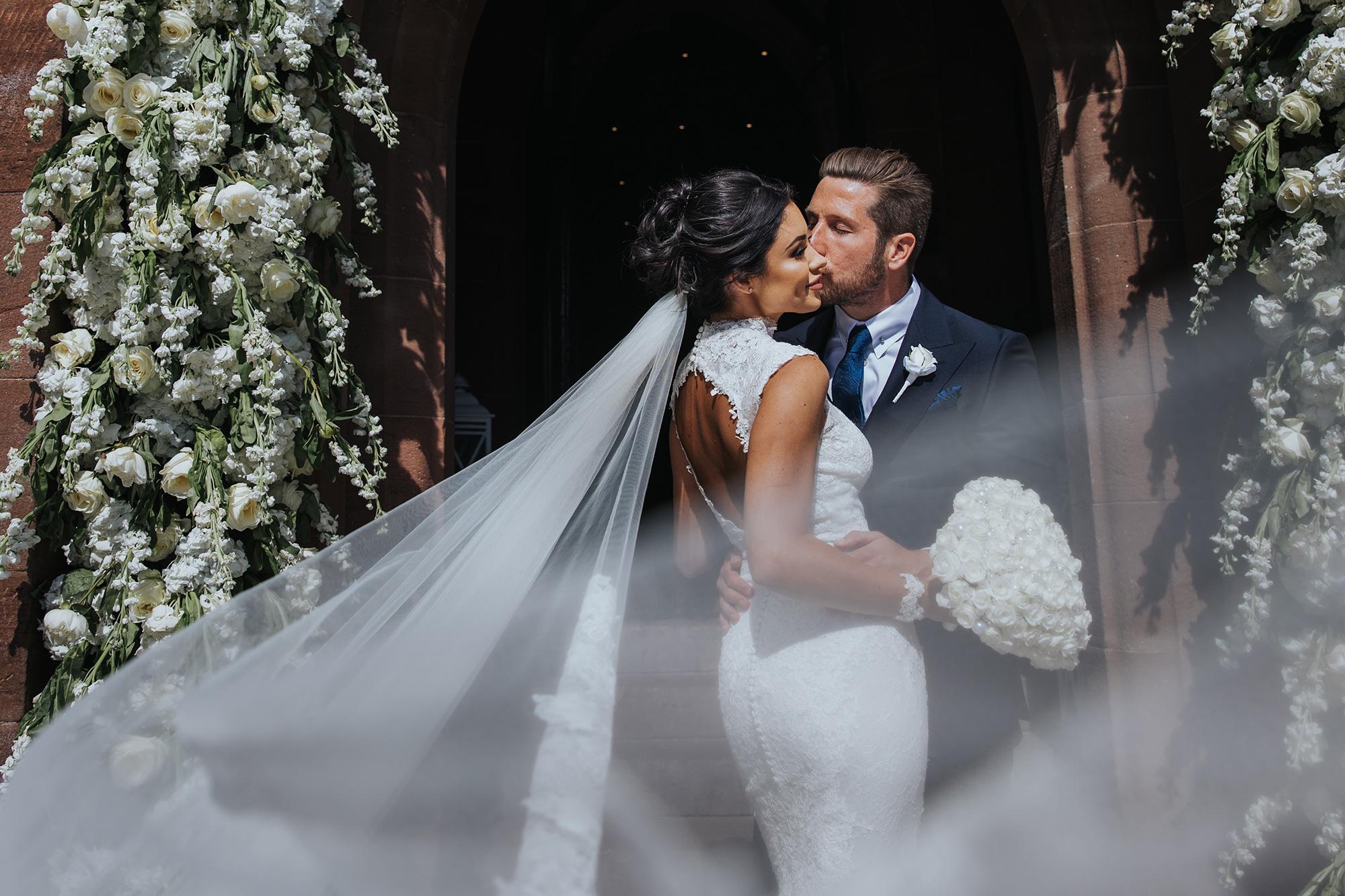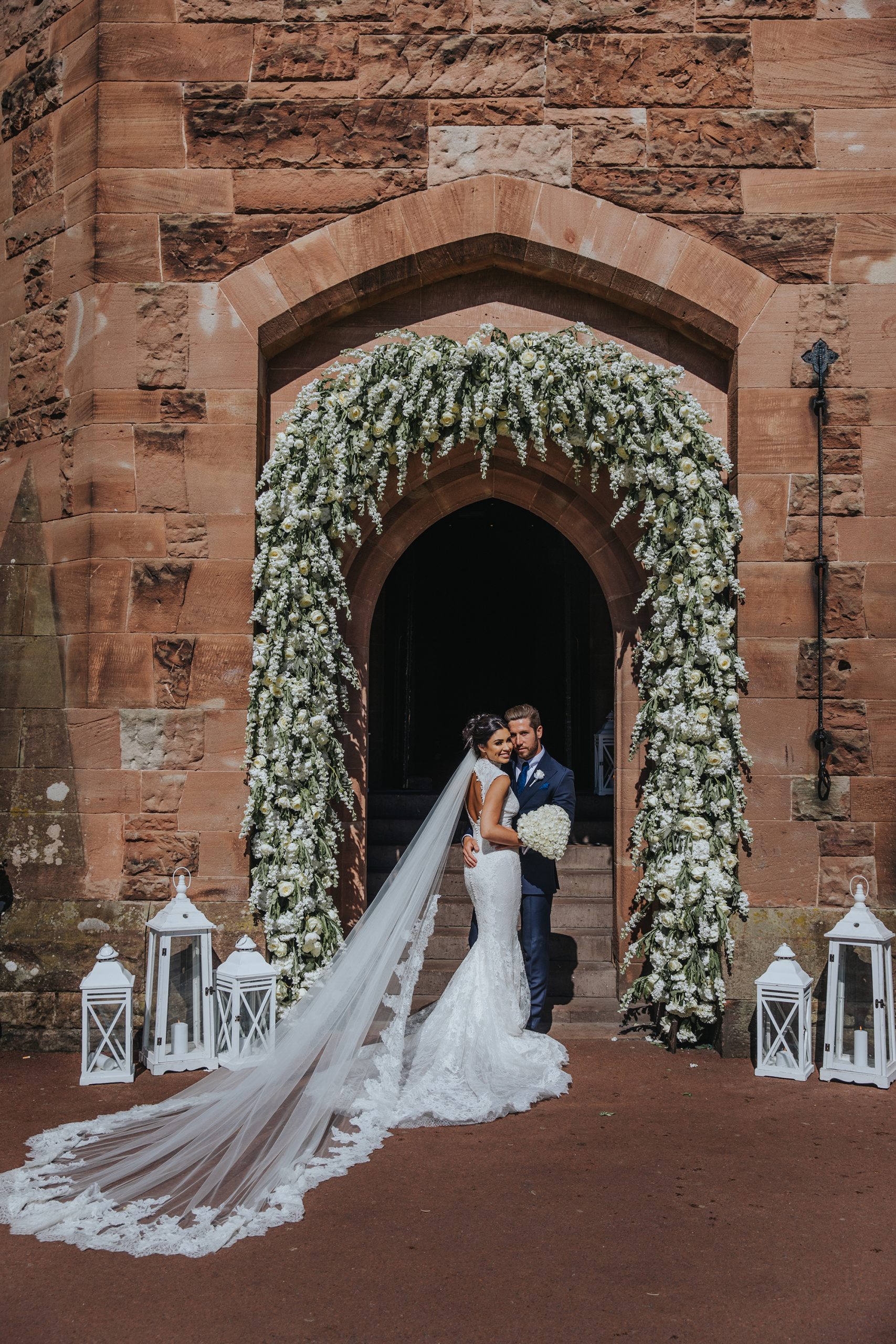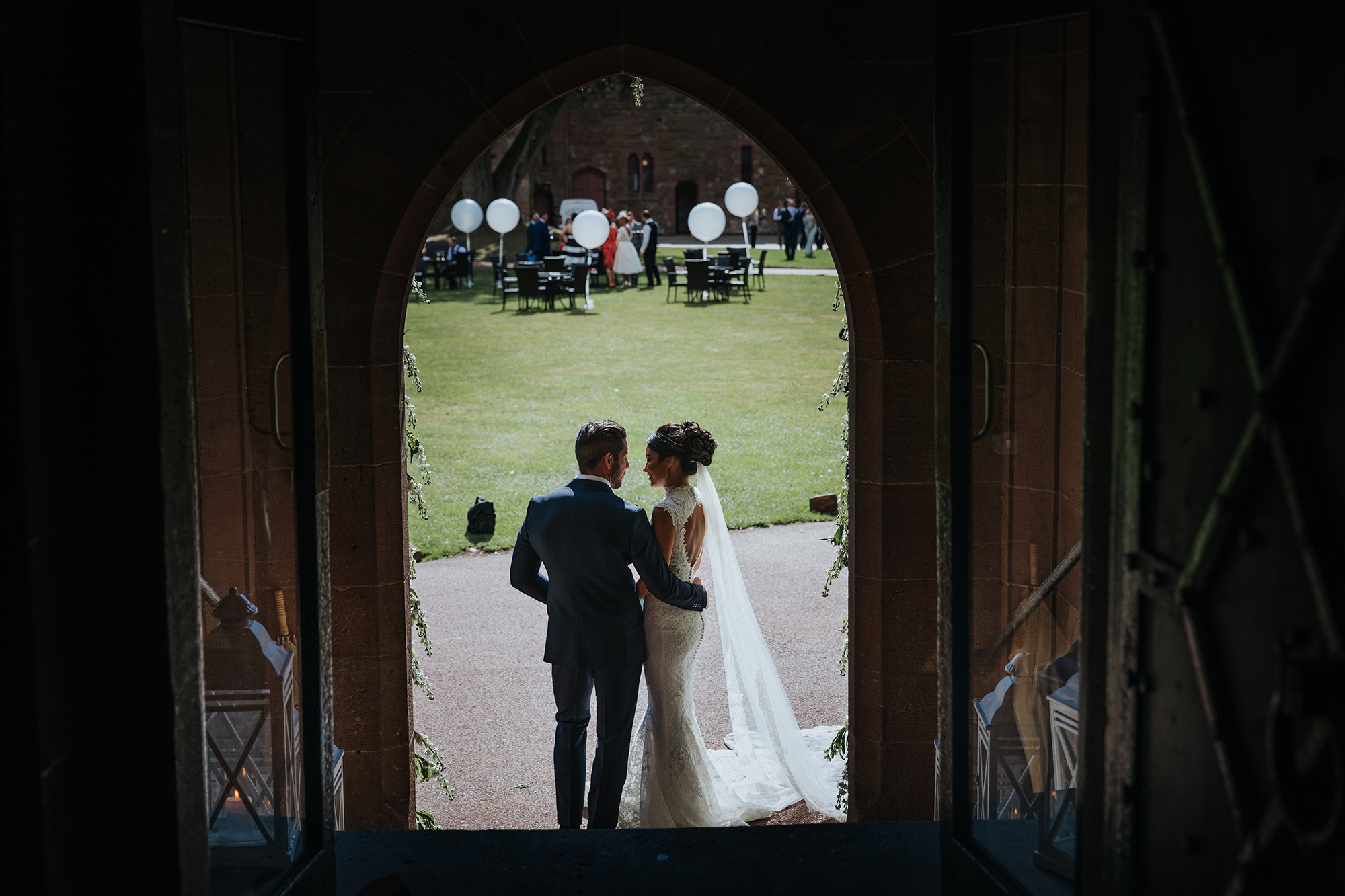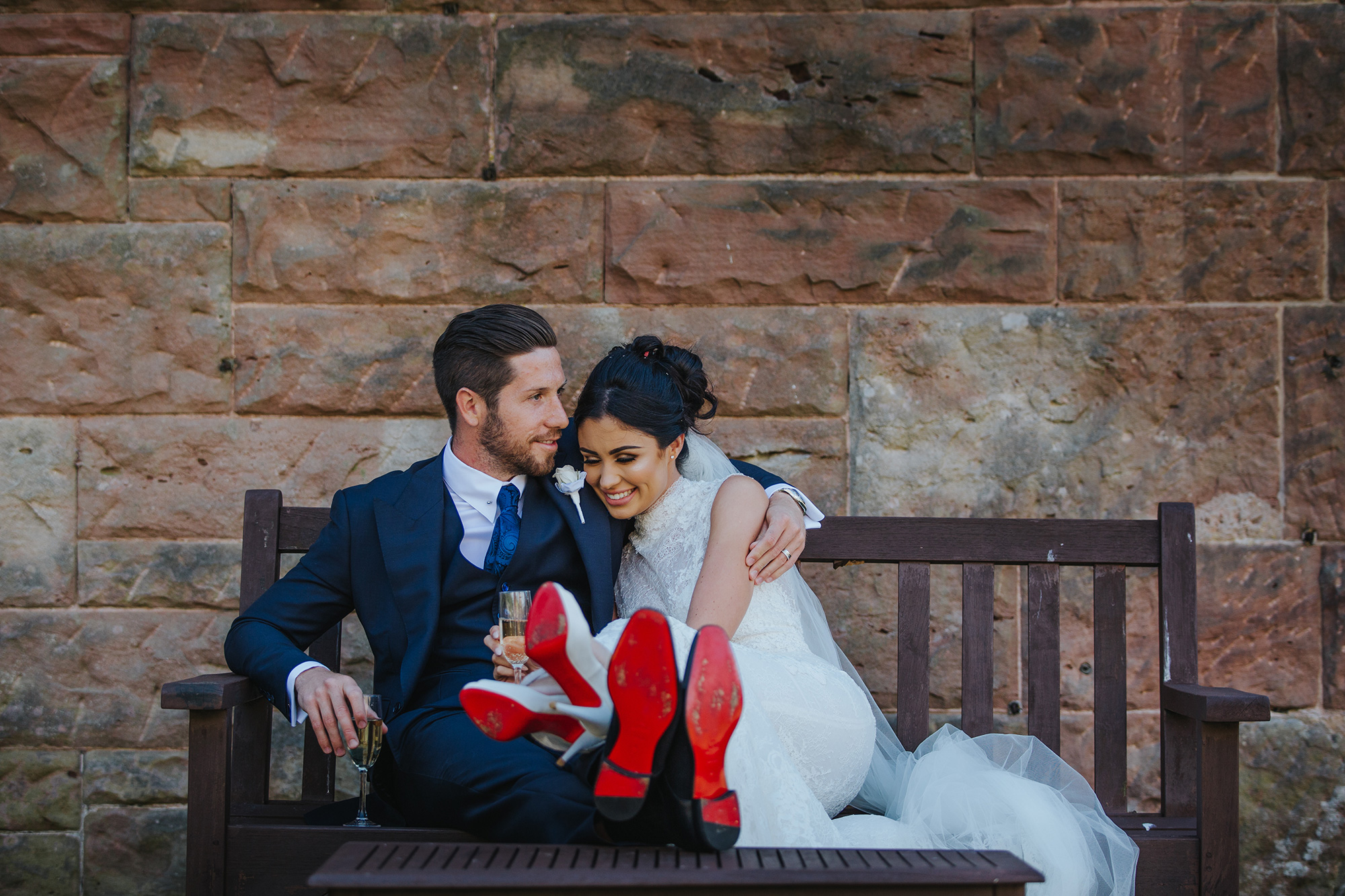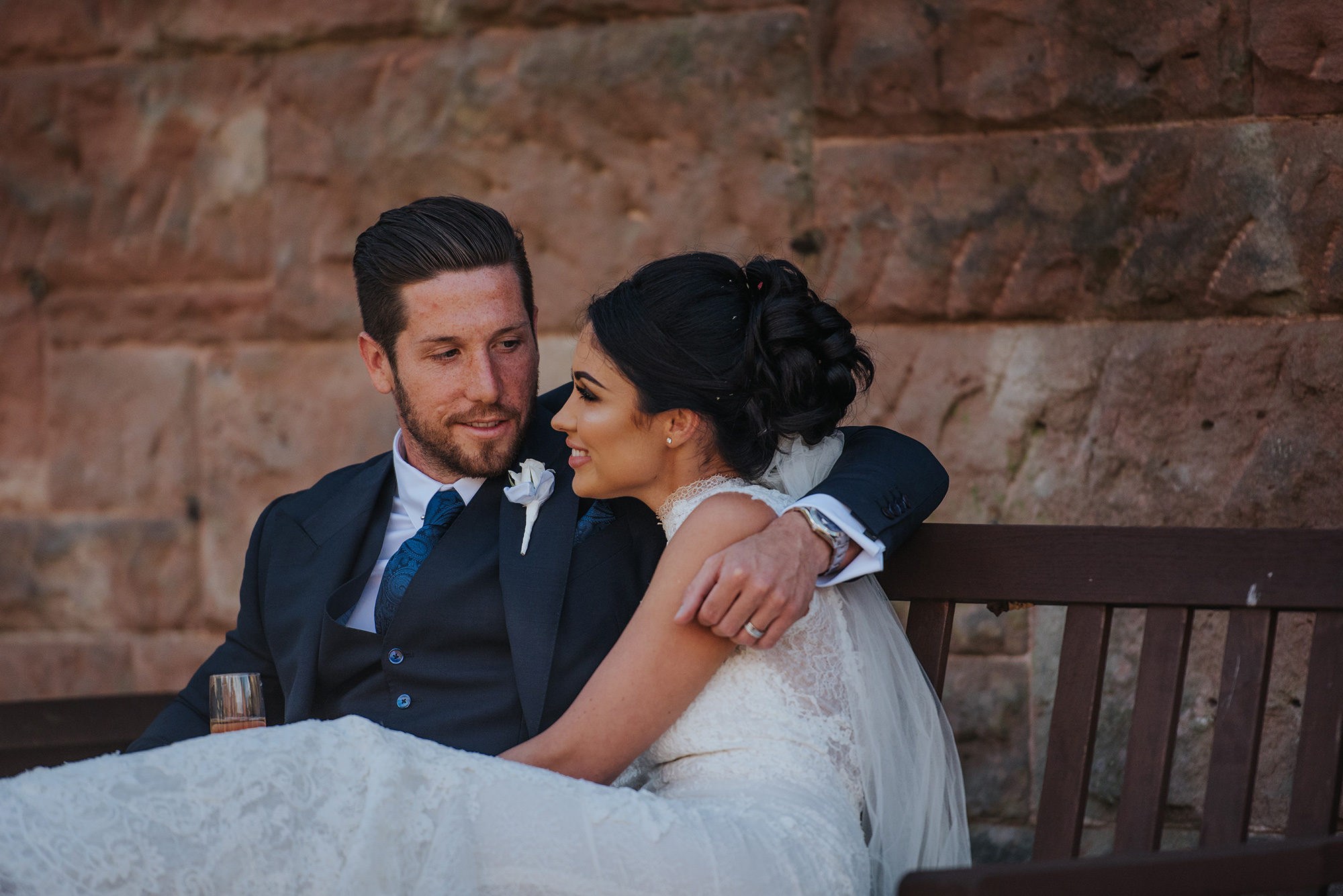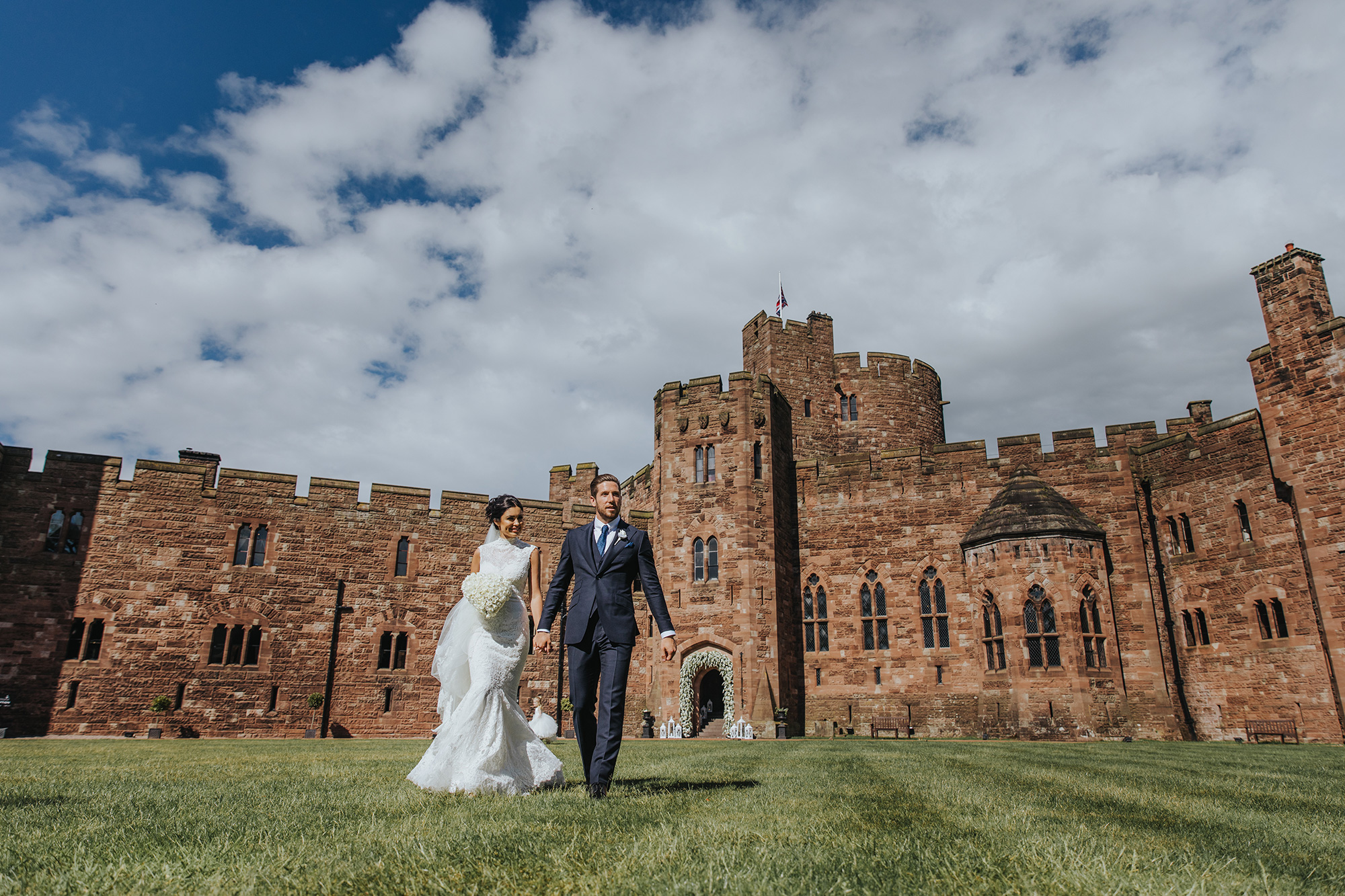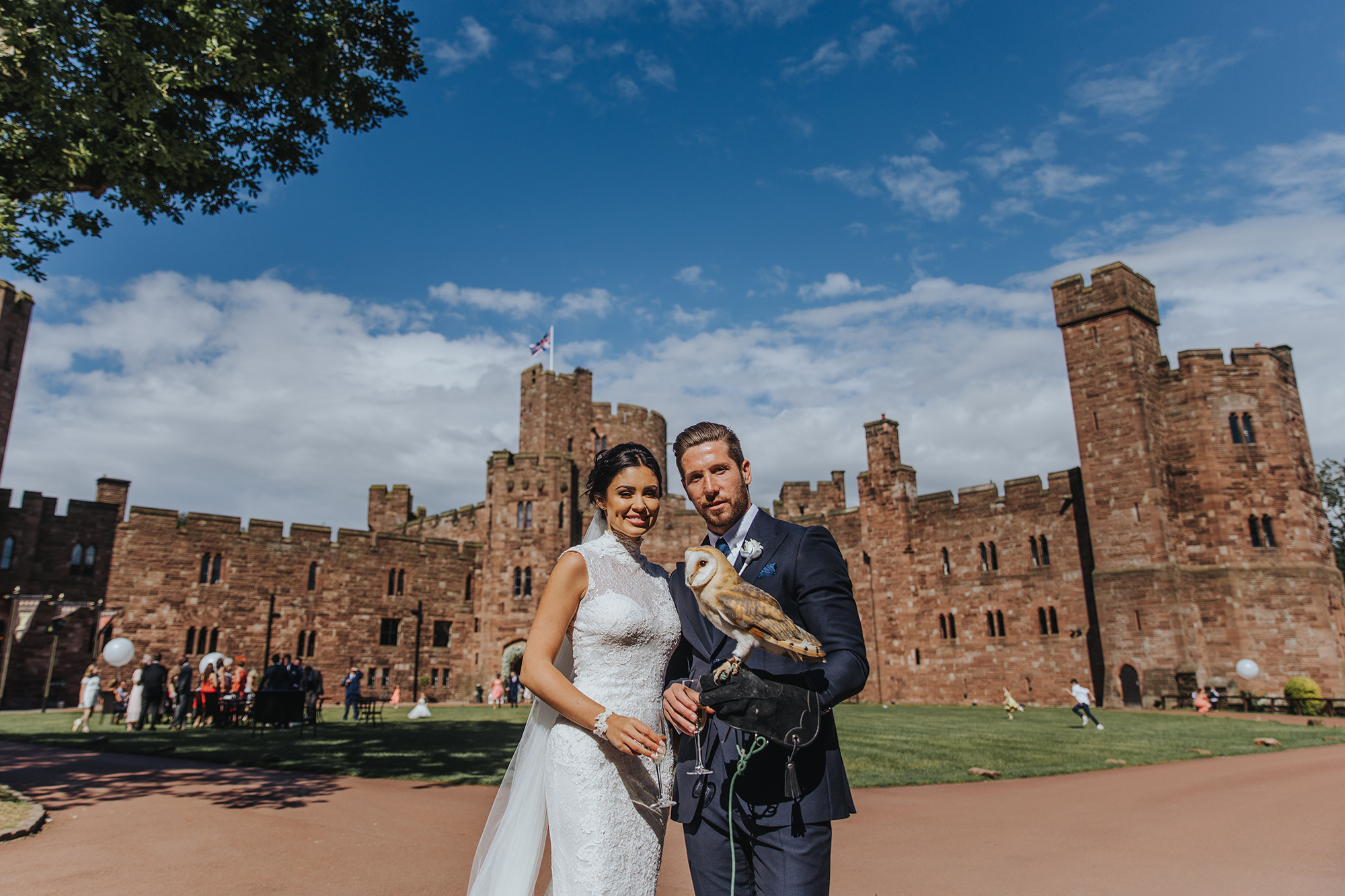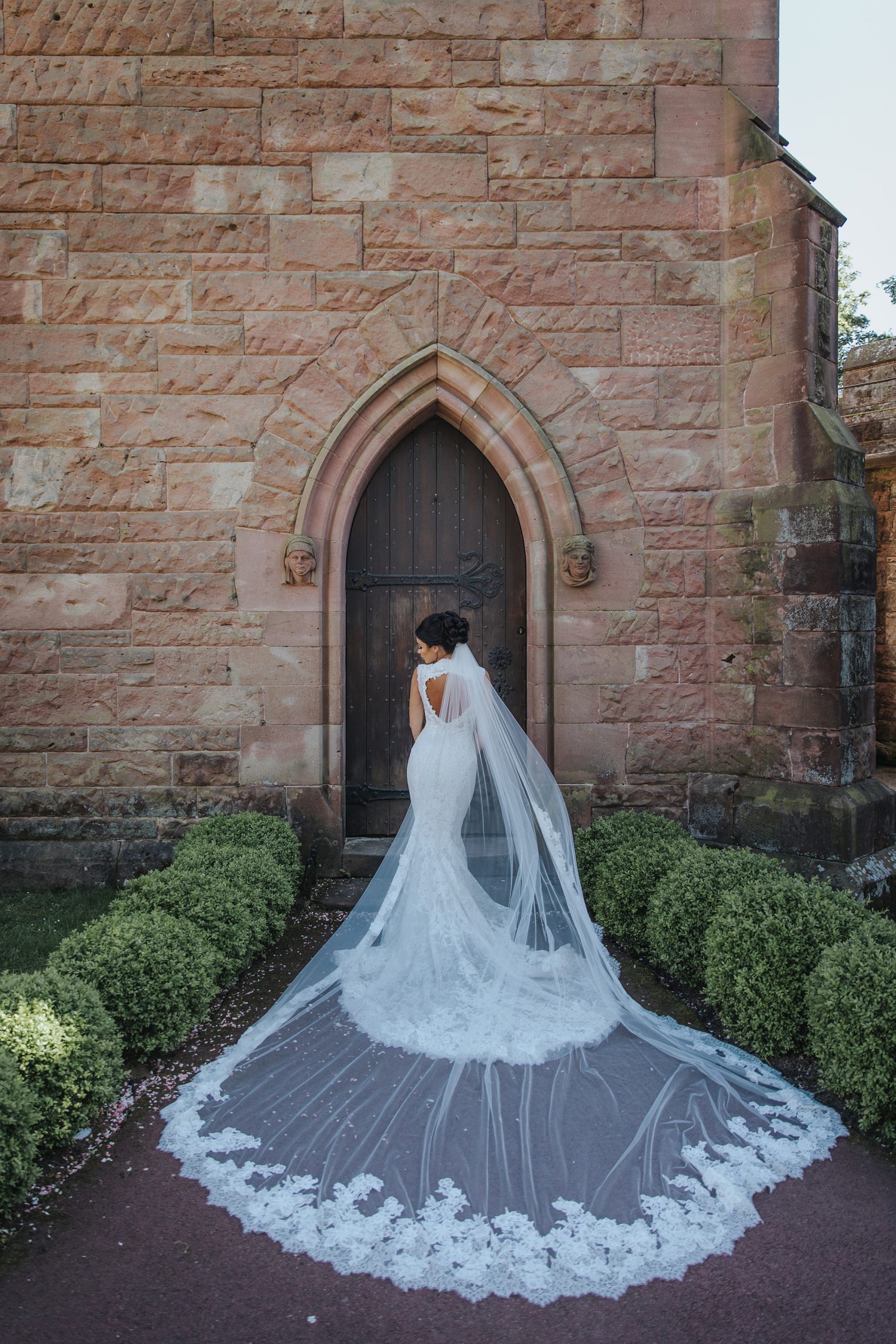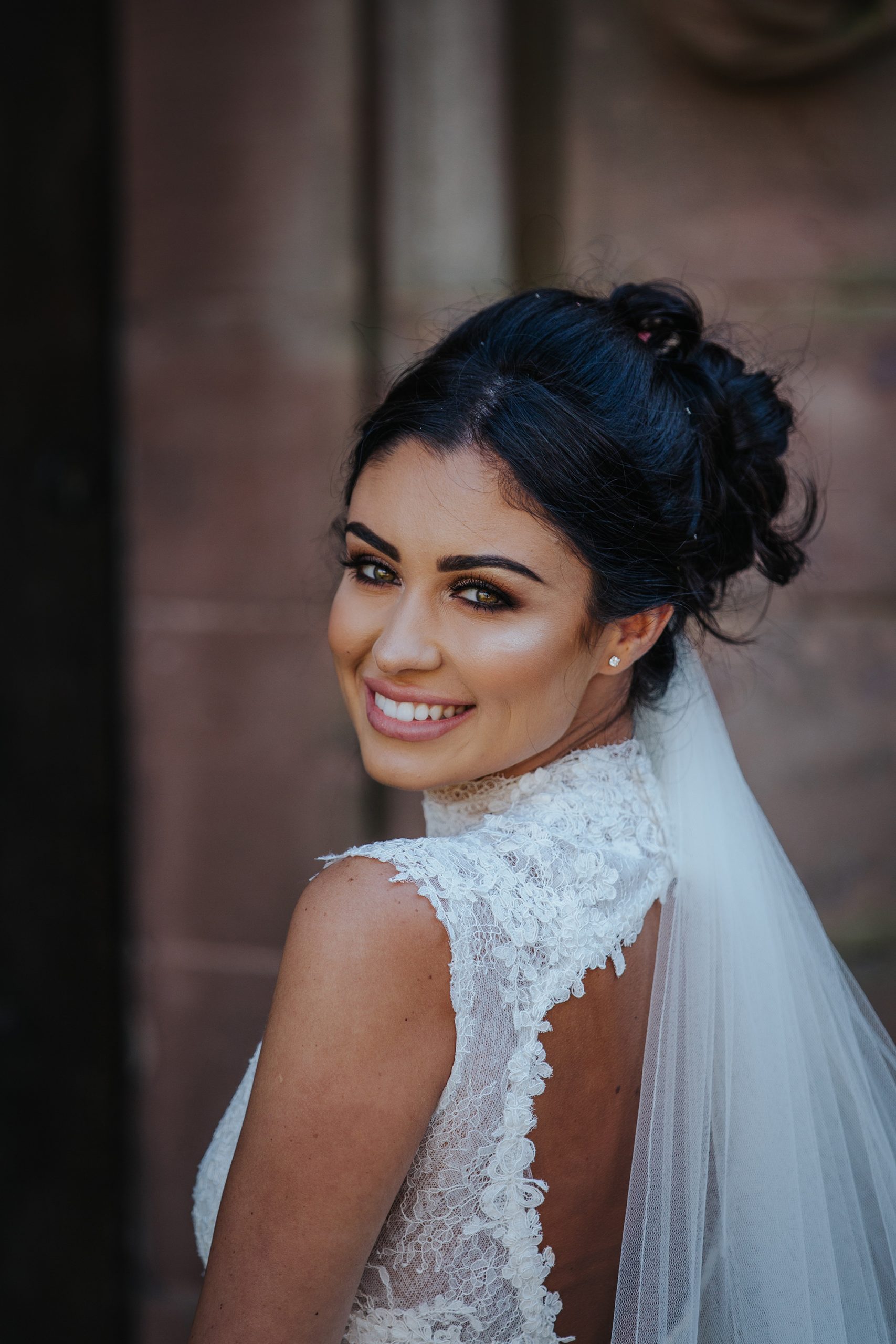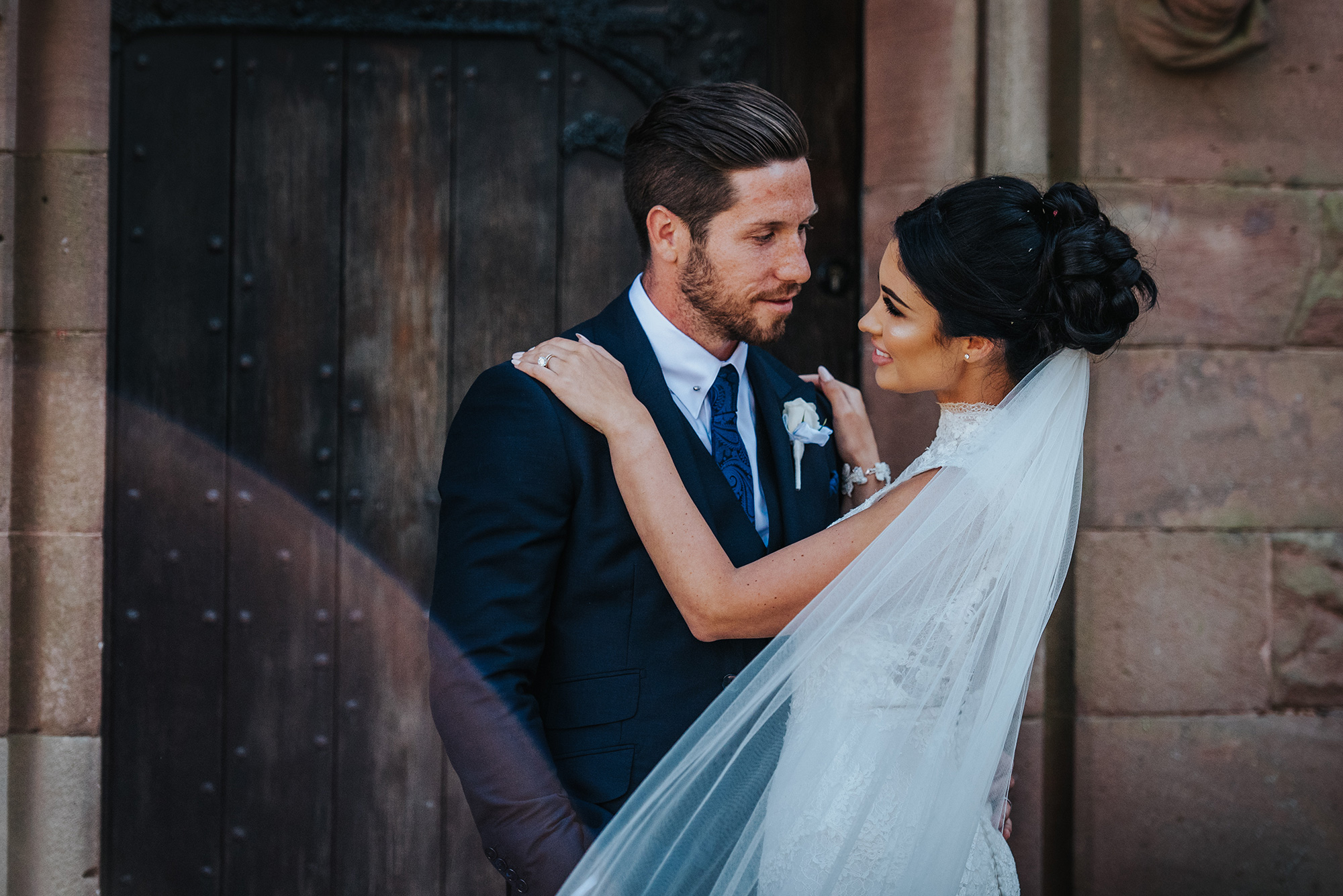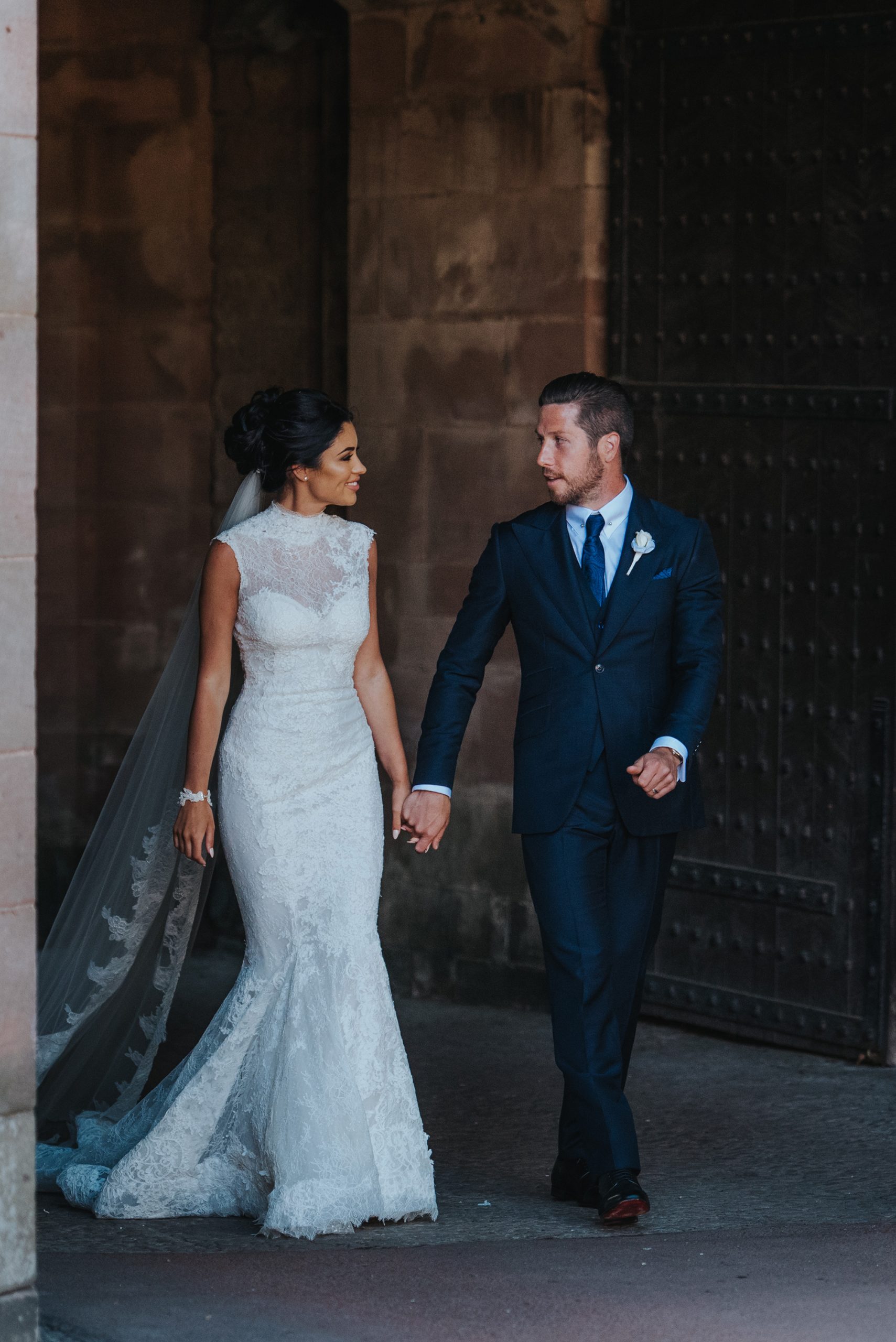 "Our wedding day was the perfect balance of glamour and style while being welcoming and family friendly," says the bride.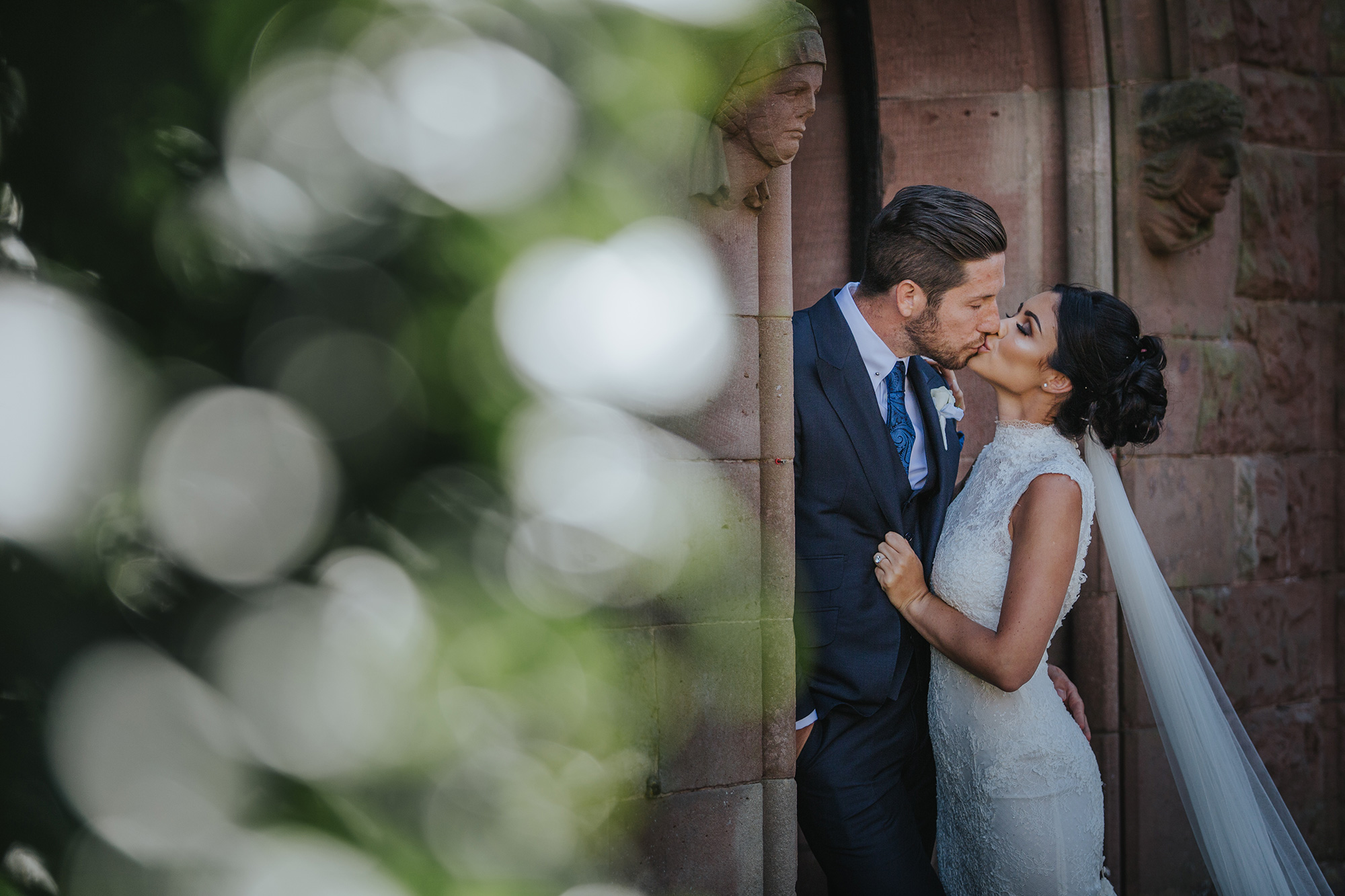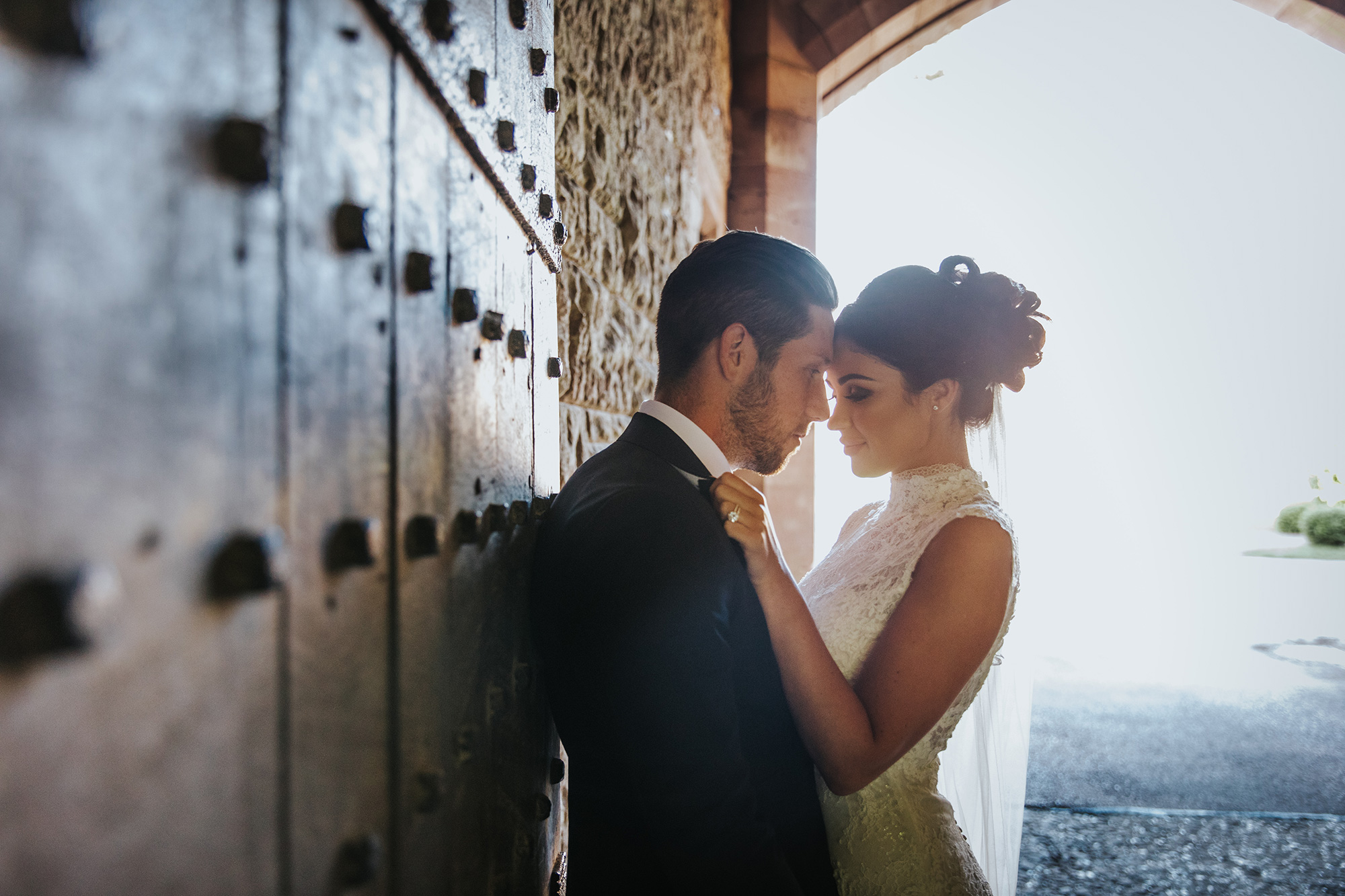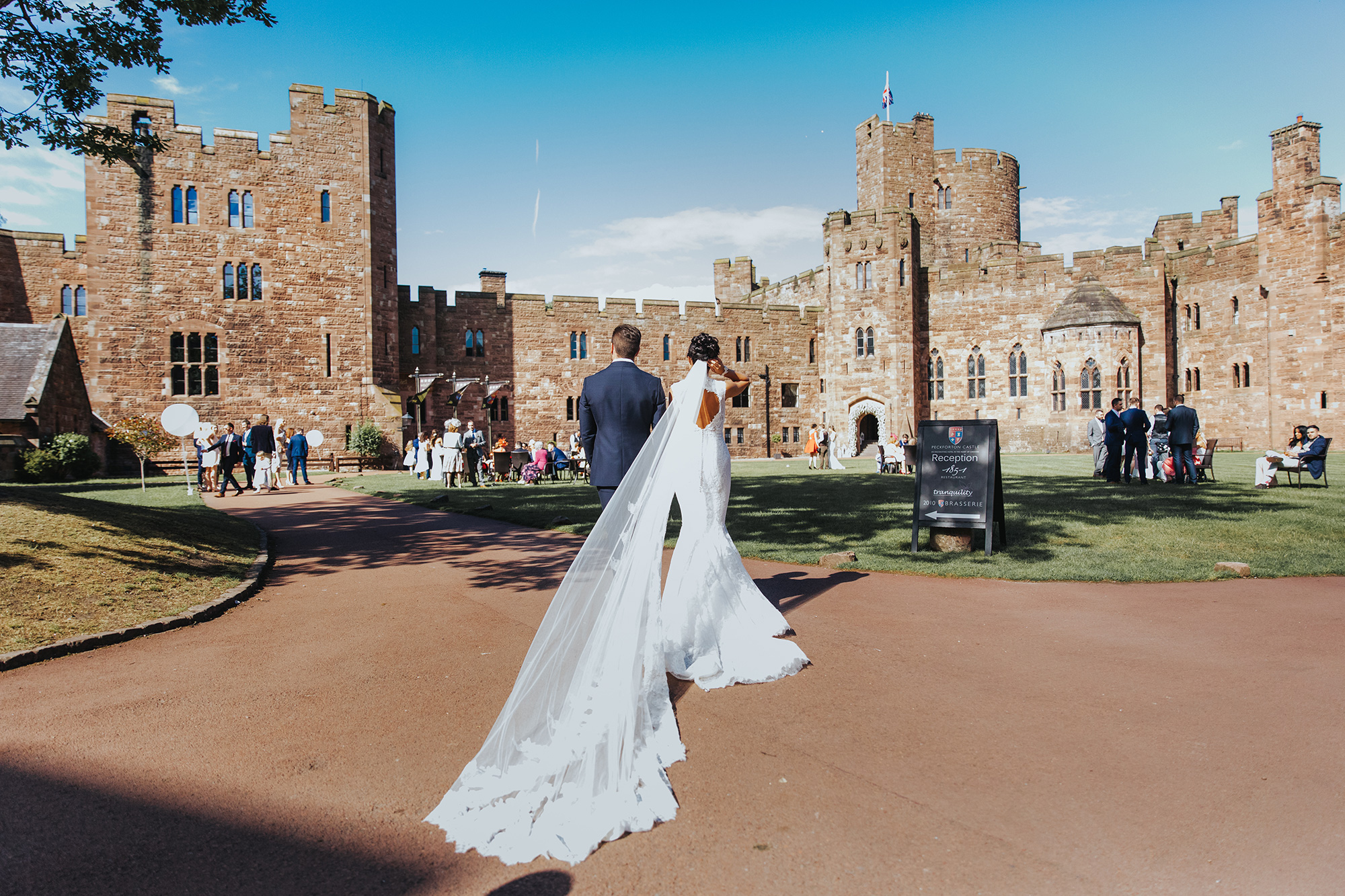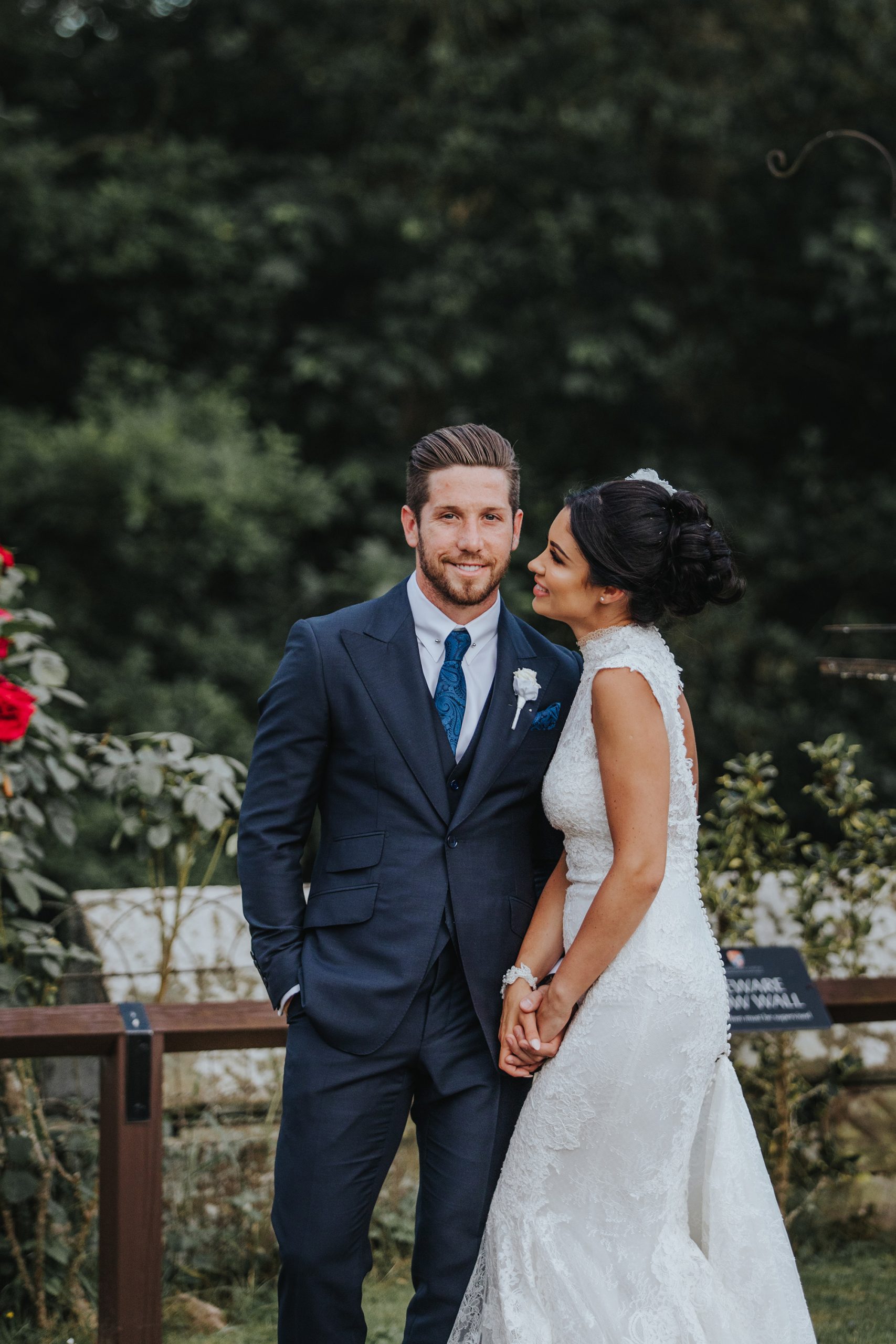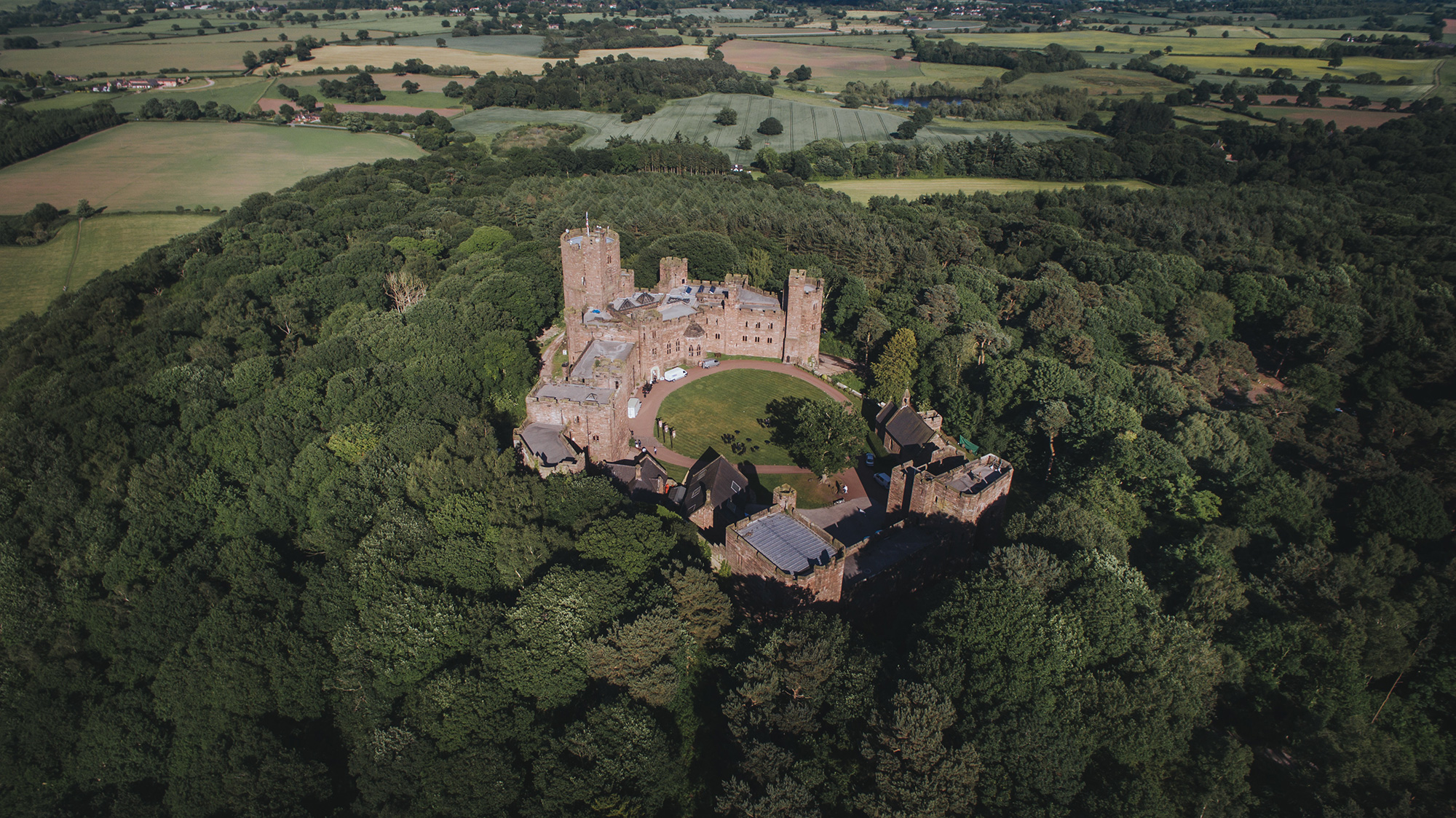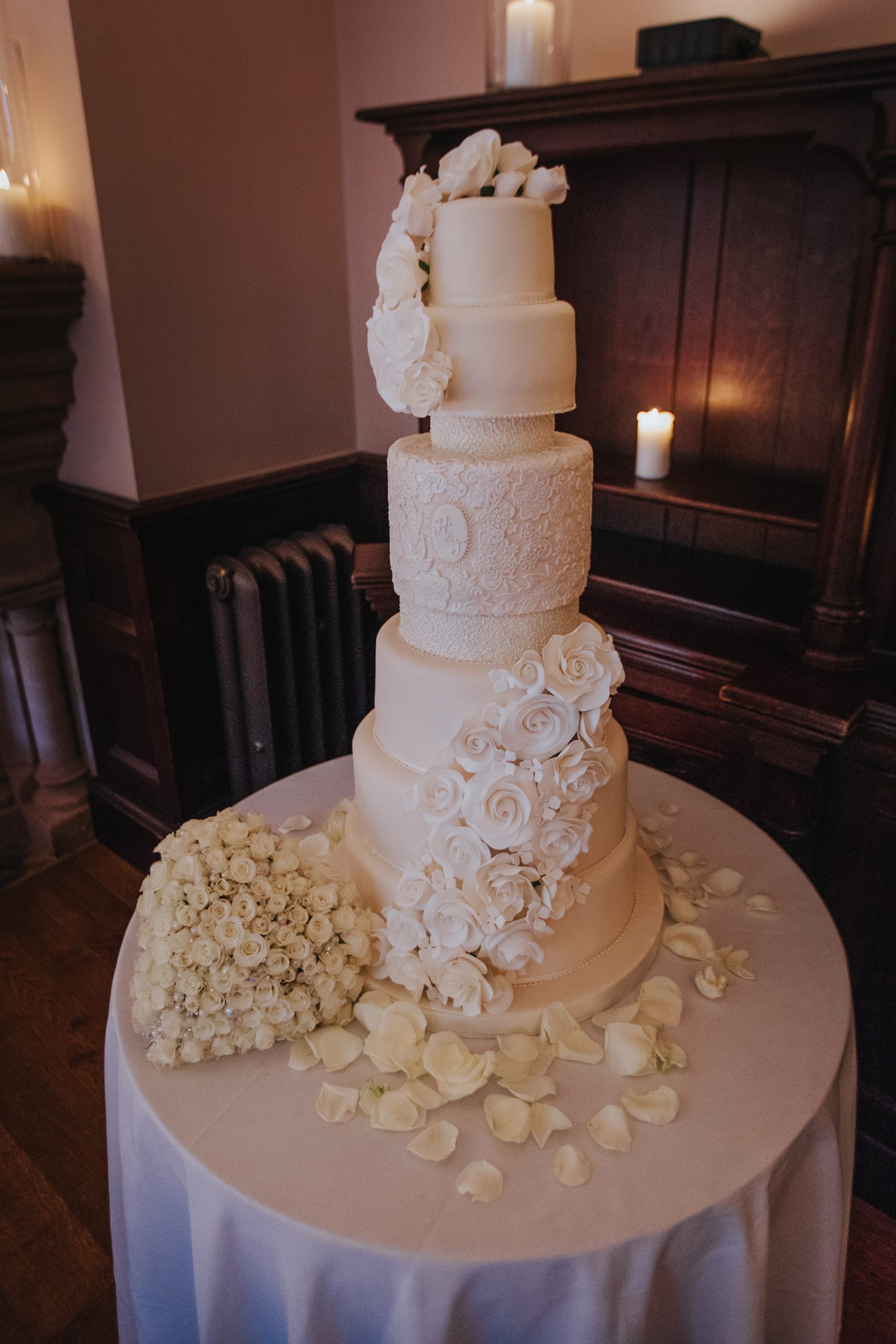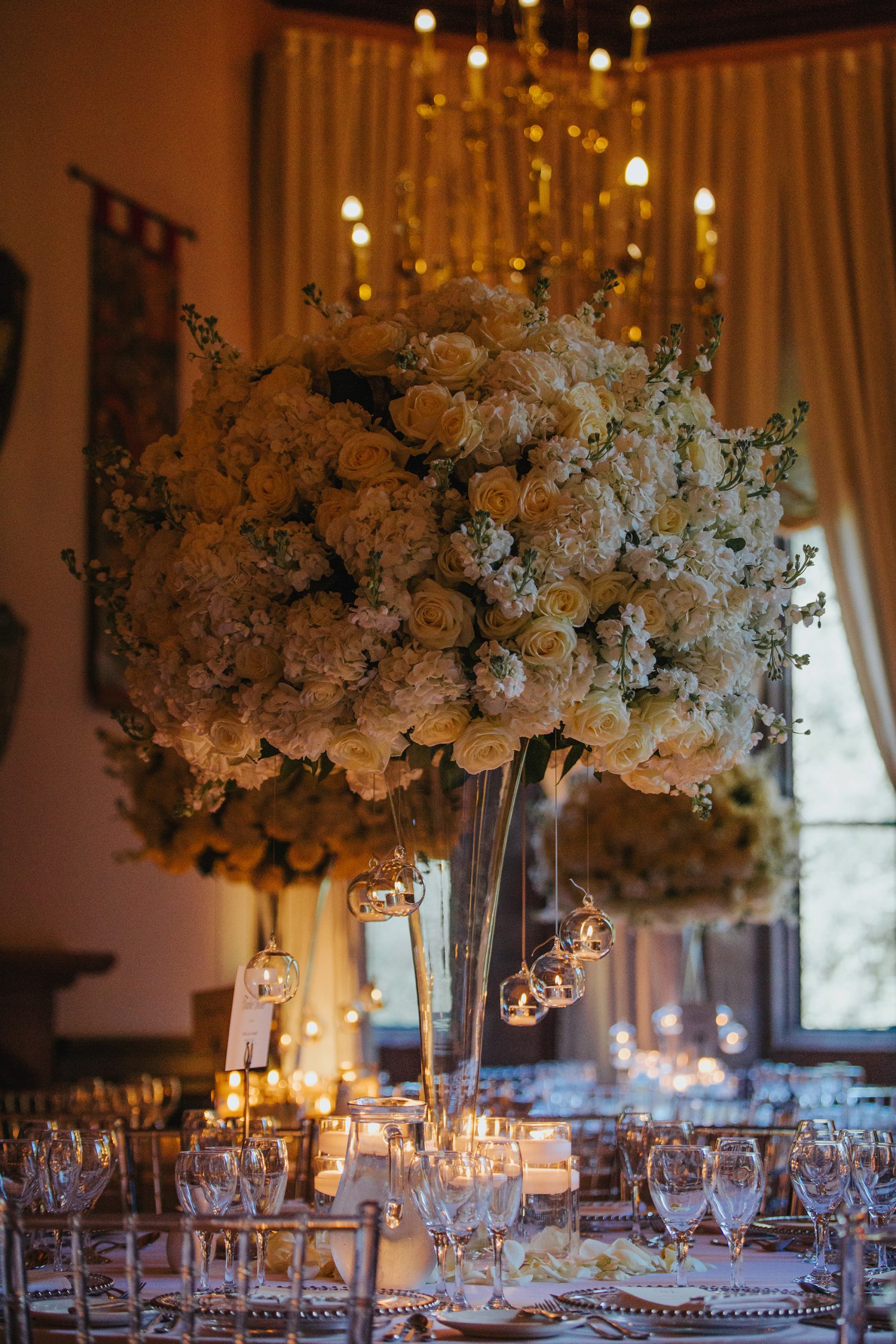 The couple's insanely impressive cake made with lace was by The Cake Shop.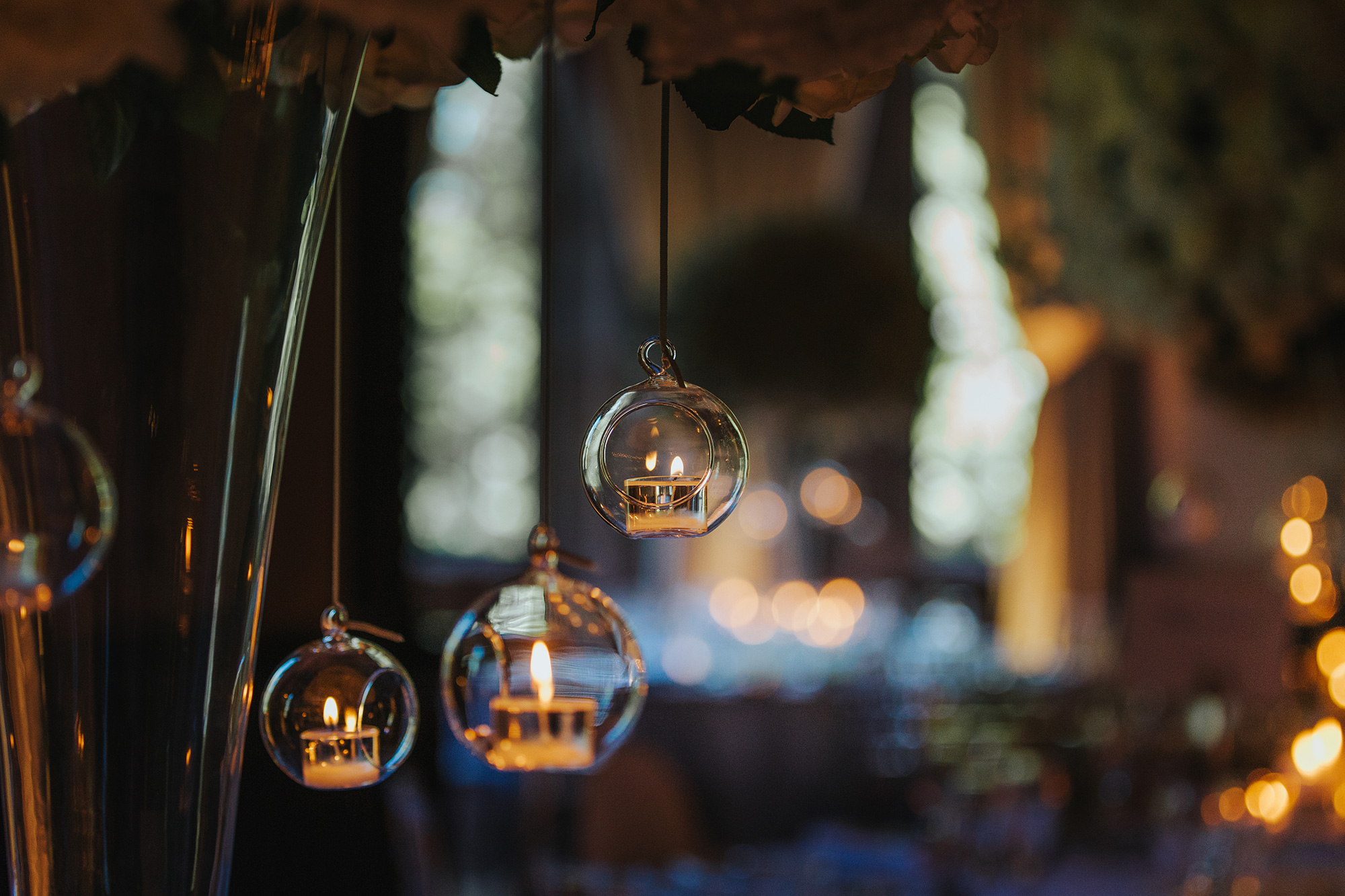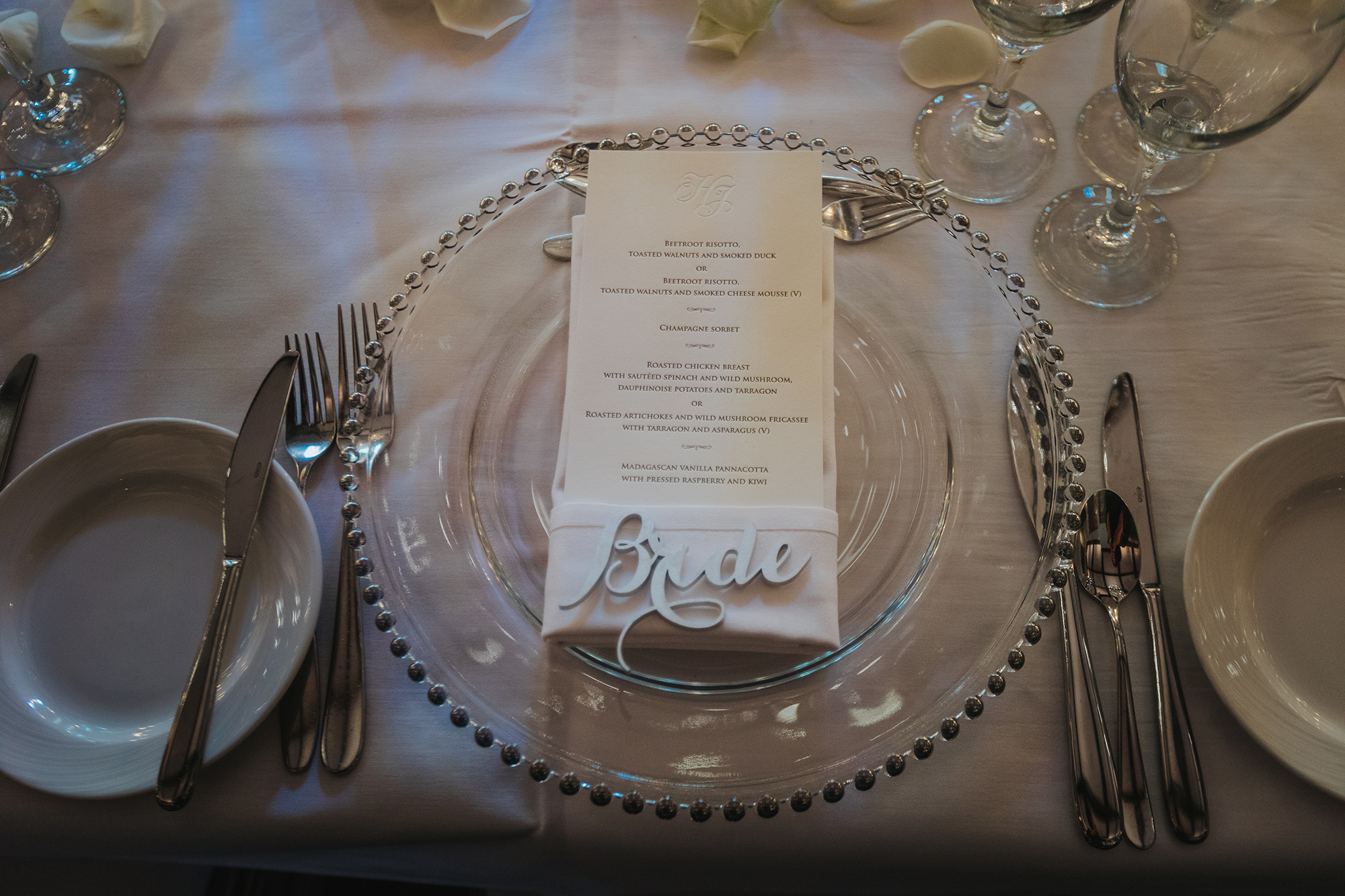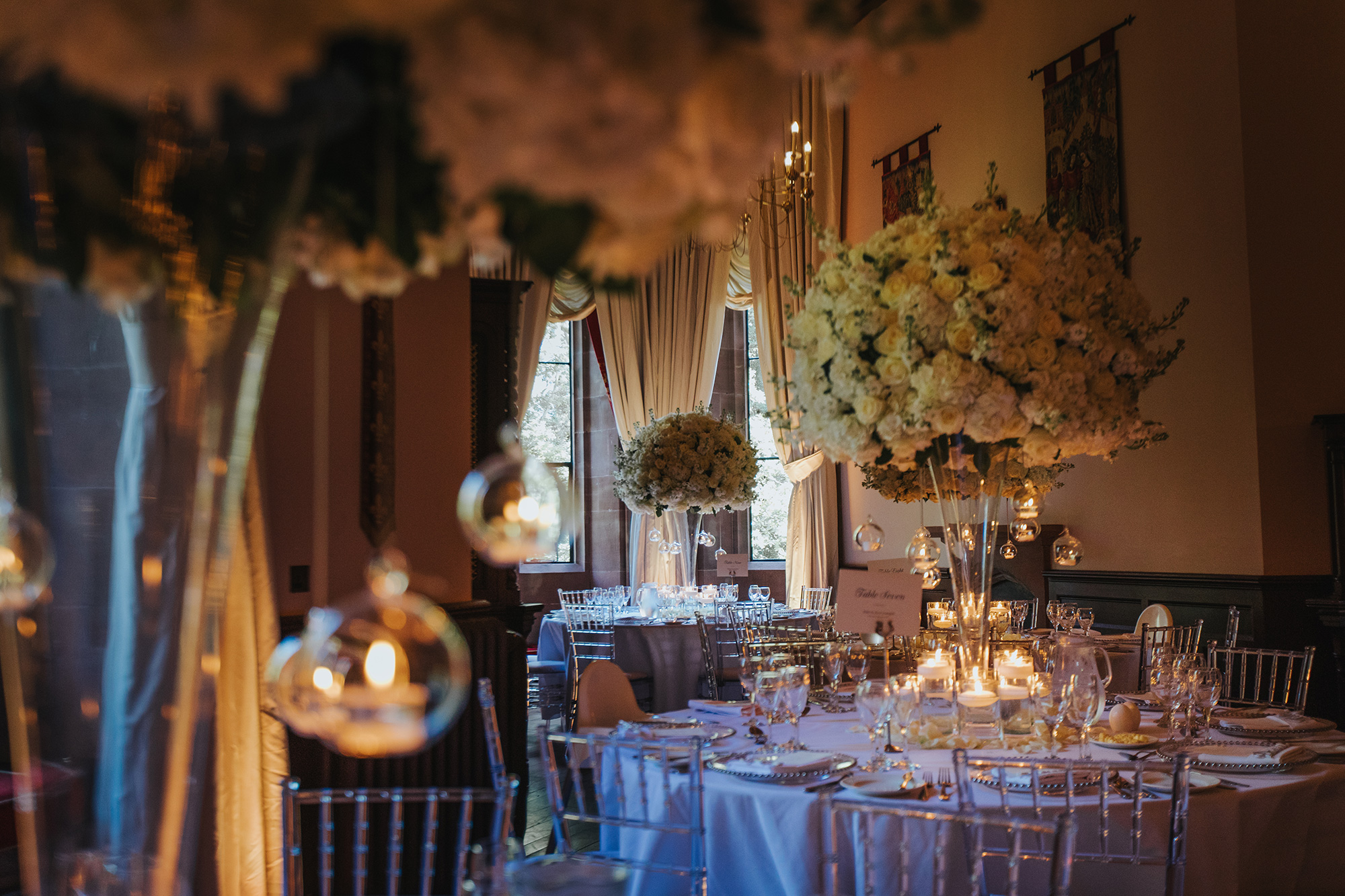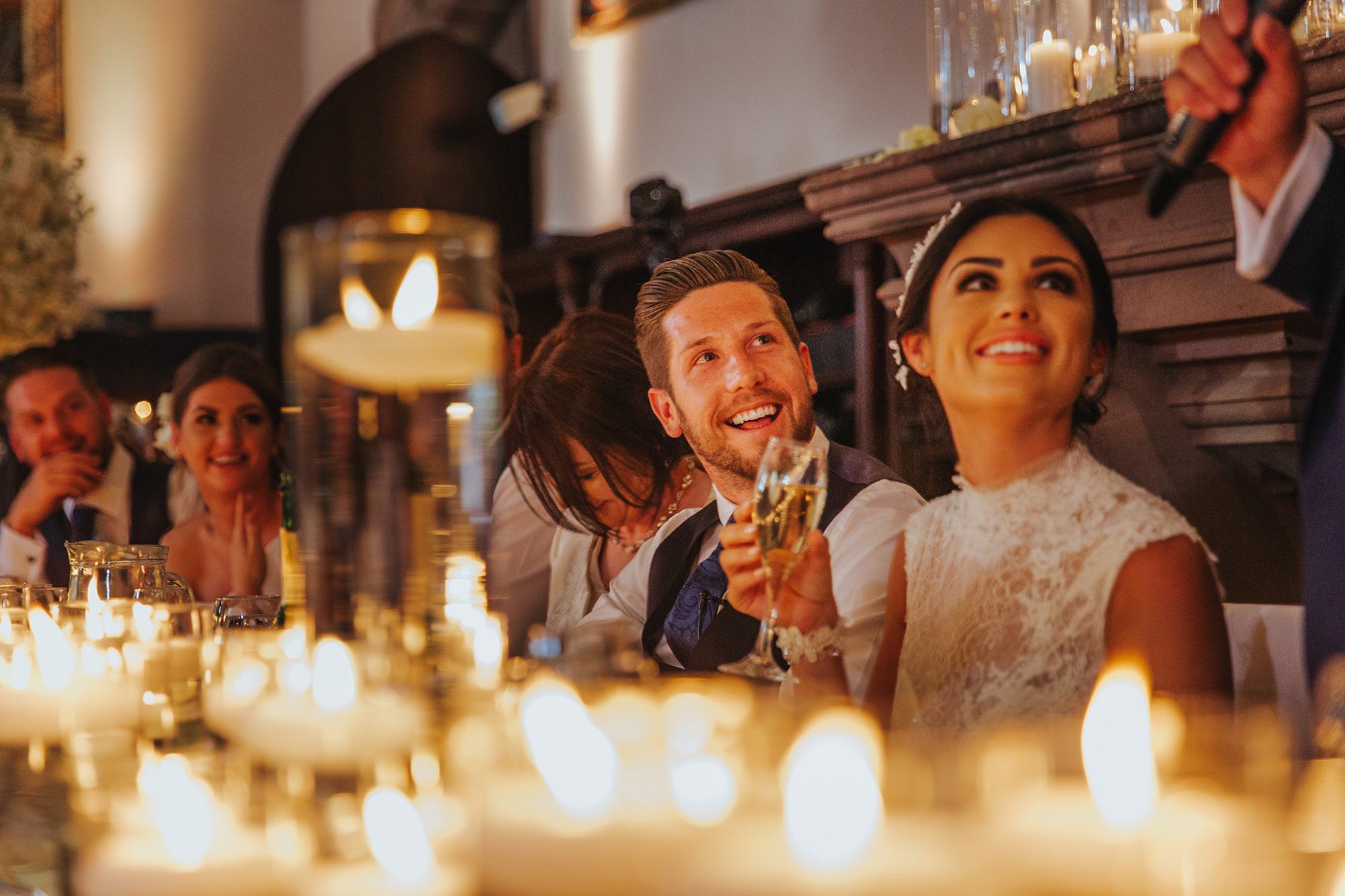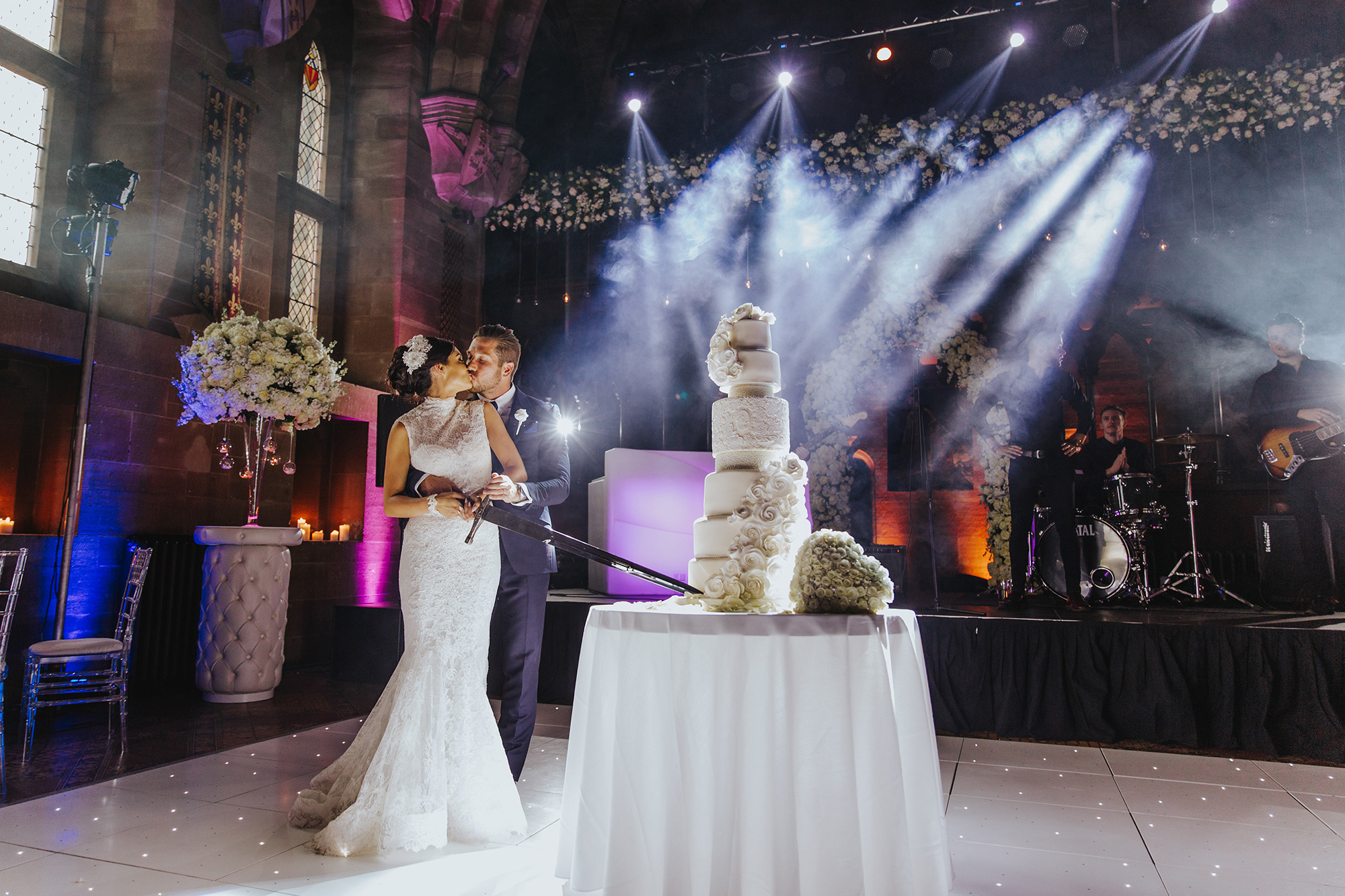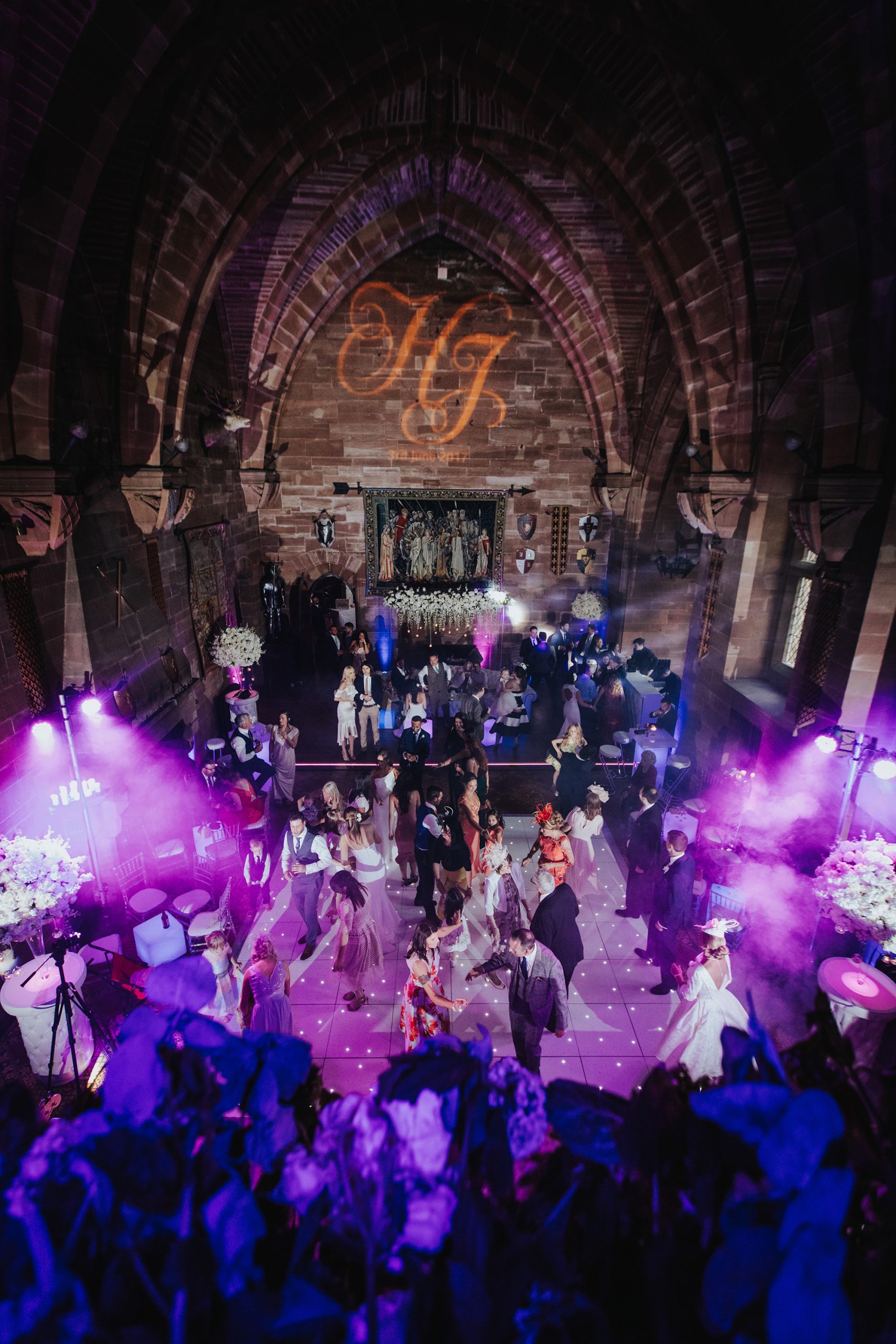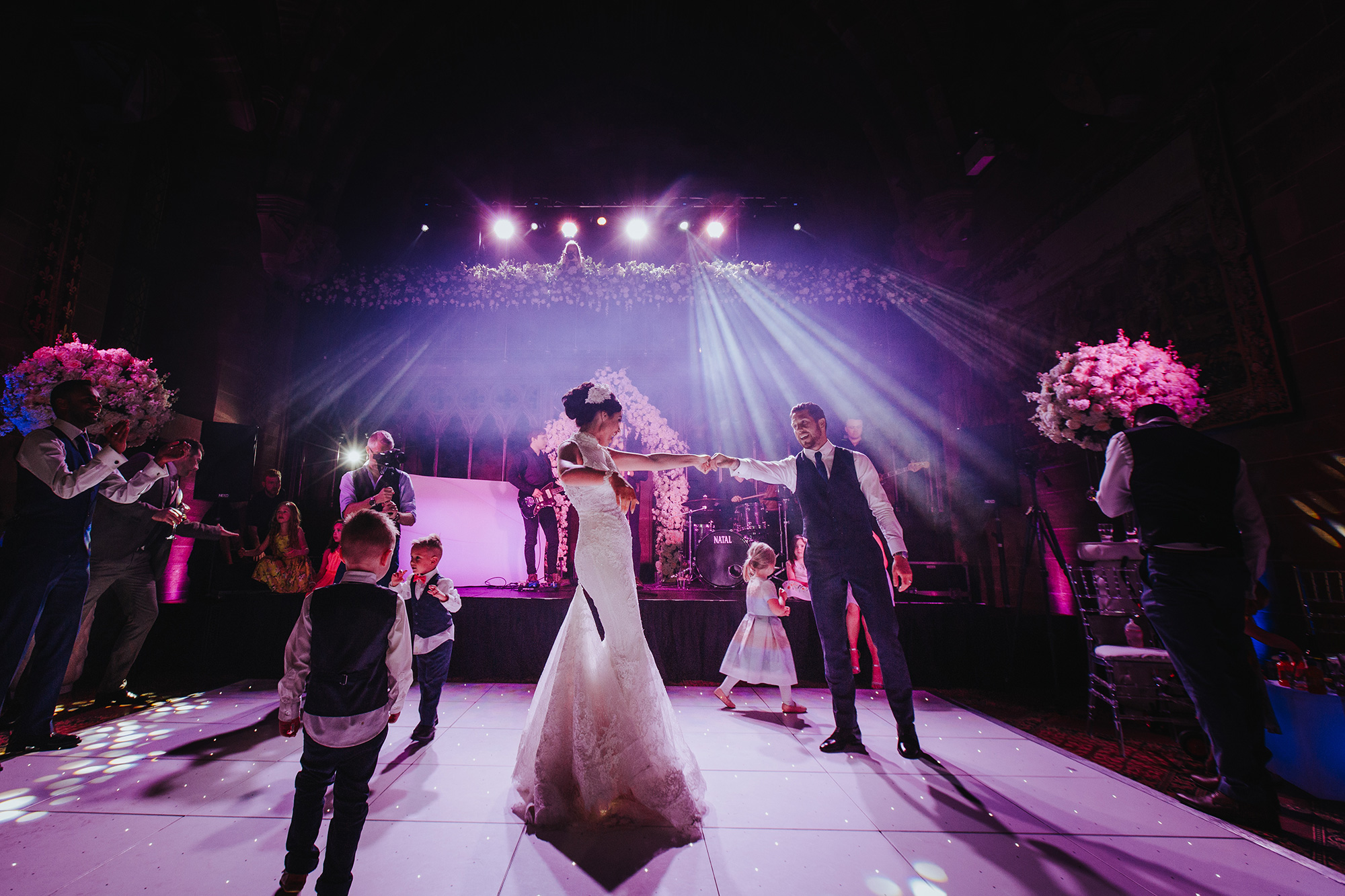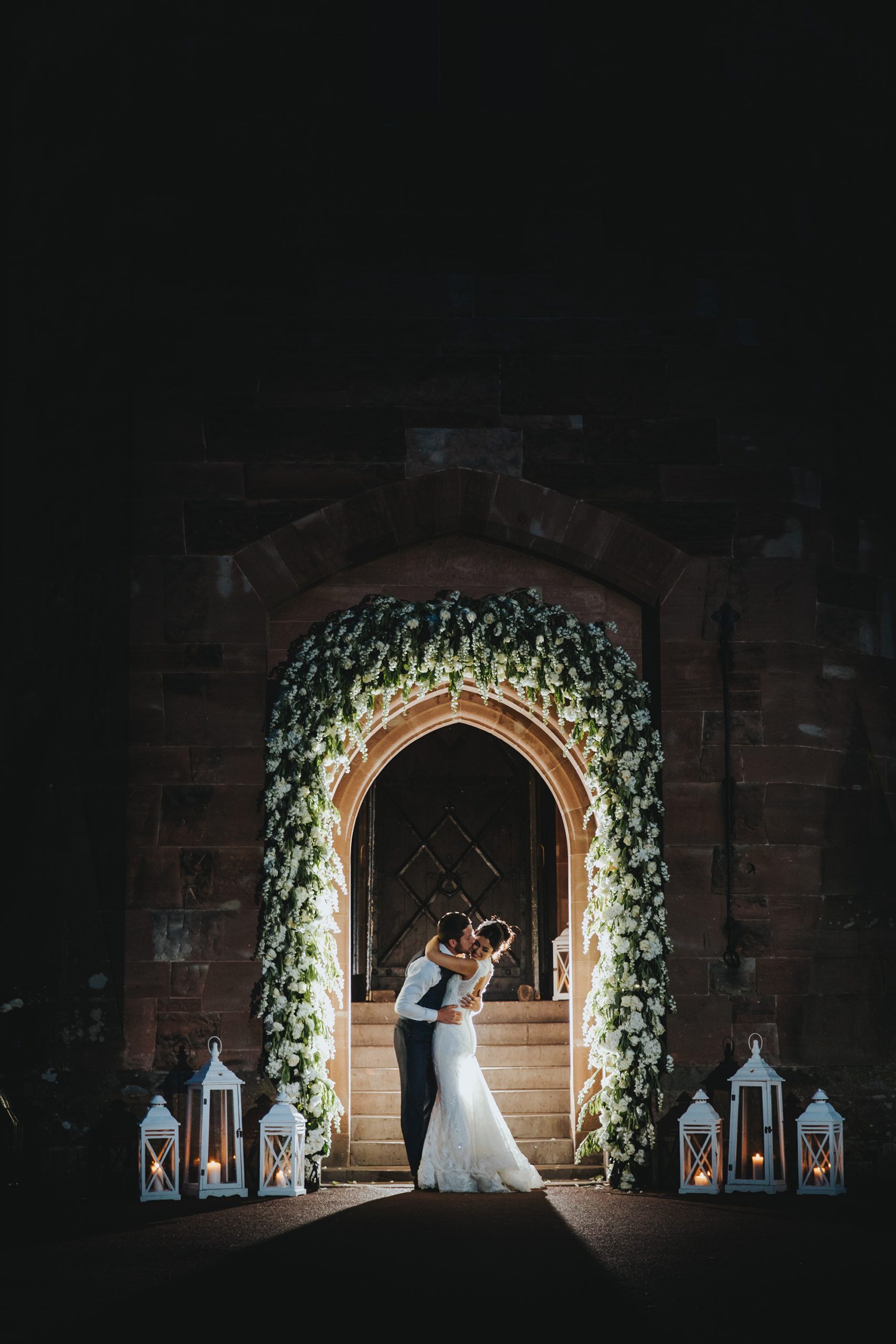 Video by Stages Capture The Moment.