Whoever said the wedding singer was forever alone… clearly hasn't met Salena Mastroianni and Stefan Benfredj.
Salena, 31, was working as the wedding singer when Stefan, 35, chatted her up by the cheeseboard – and the rest is history.
Not one to do things half-heartedly, while holidaying in Miami, Stefan popped the question at sunset on a yacht he hired. Of course, Salena said yes!
Salena and Stefan chose Marbella to host their gorgeous destination wedding. On September 1, 2016 the London couple said 'I do' among 240 guests at Villa Padierna, Marbella.
Making the most of their wedding abroad, the pair welcomed guests with a beach party the Tuesday before. And on the Sunday, they even had a combined hen and stag do on the beach – dubbed the 'Hag'.
The venue itself wasn't the usual wedding spot for Marbella, but Salena and Stefan loved it all the same. "It's such a beautiful venue," says Salena. "Both my mother and I cried as soon as we saw the first glimpse of the grounds!"
Photos courtesy of David Pullum Photography.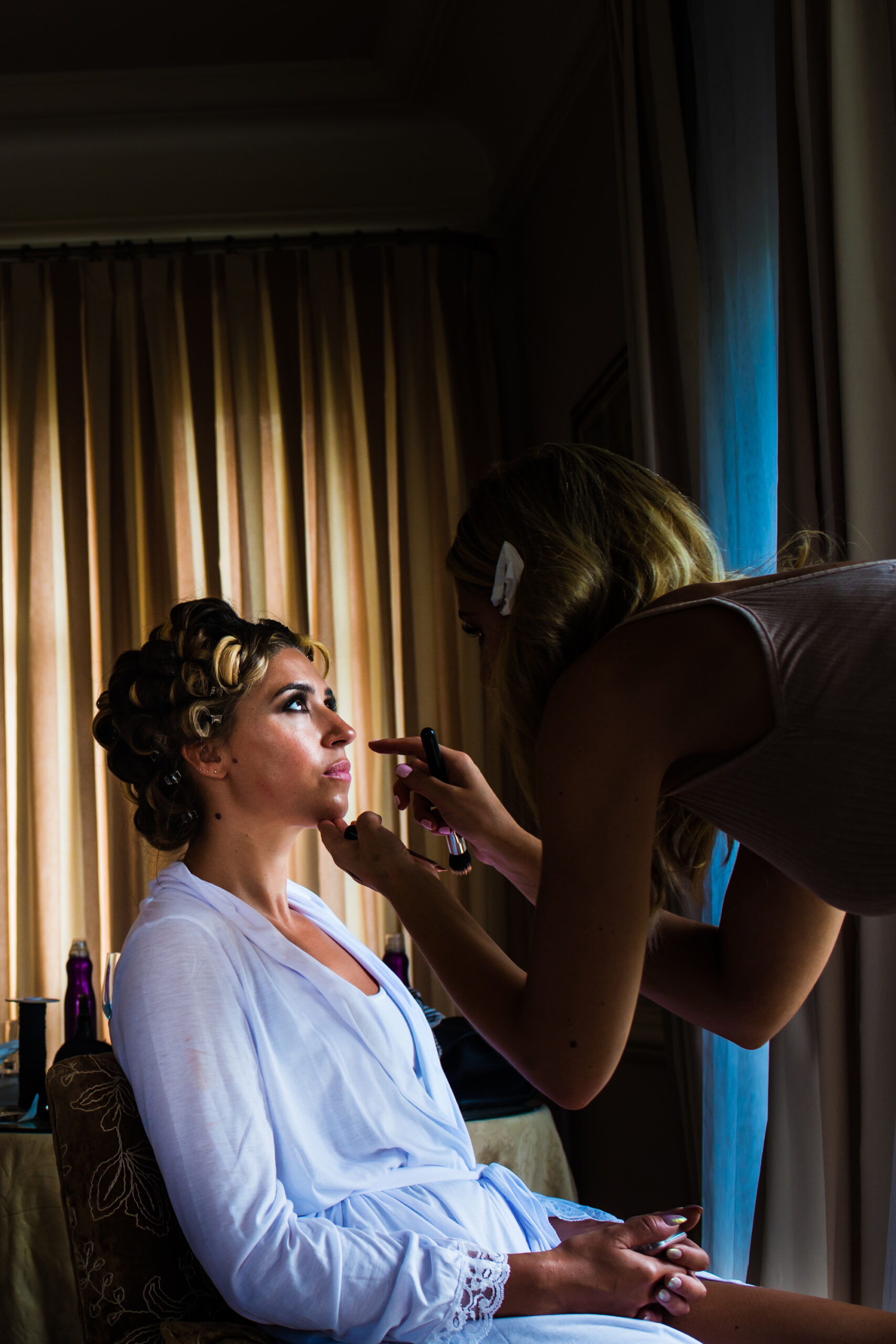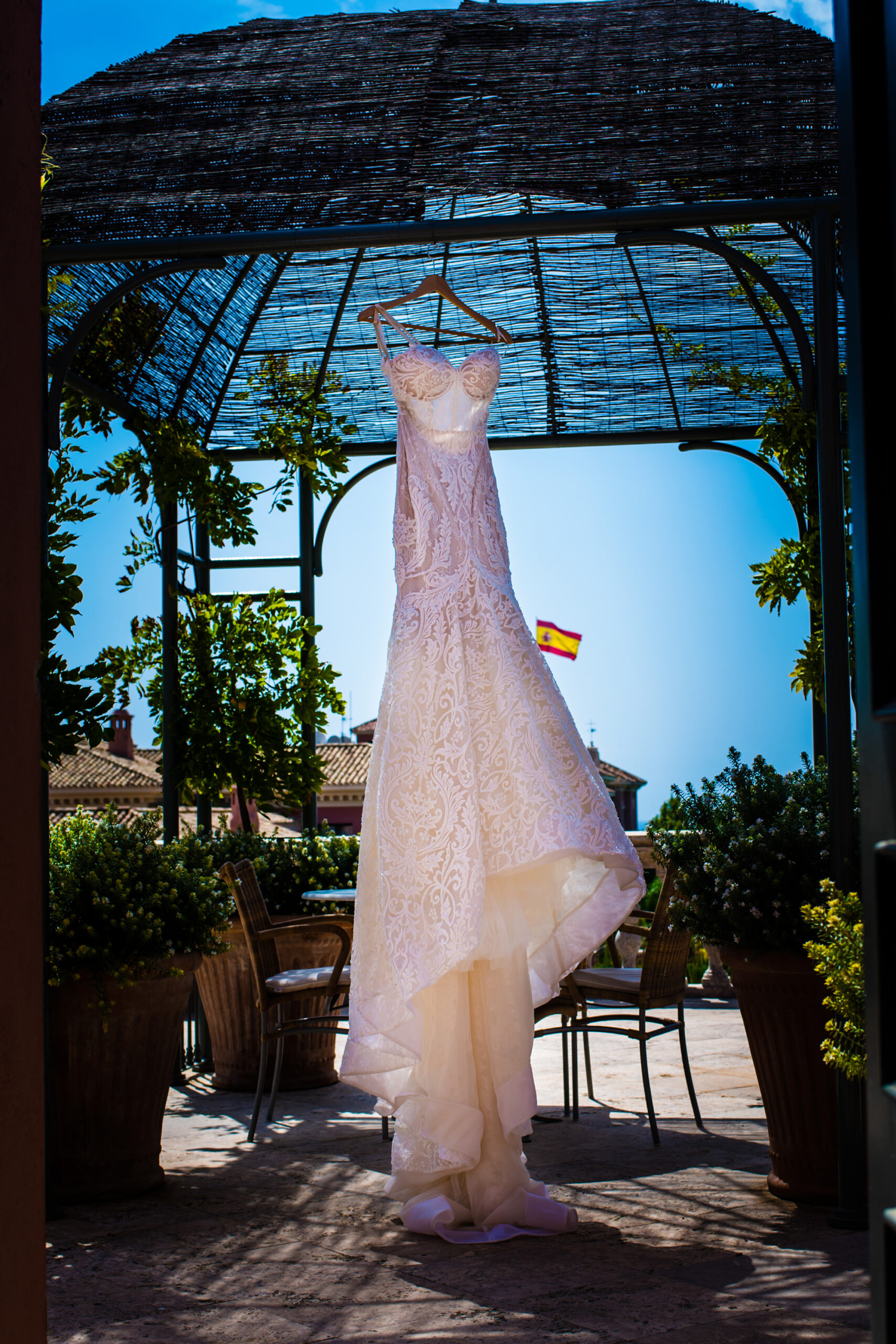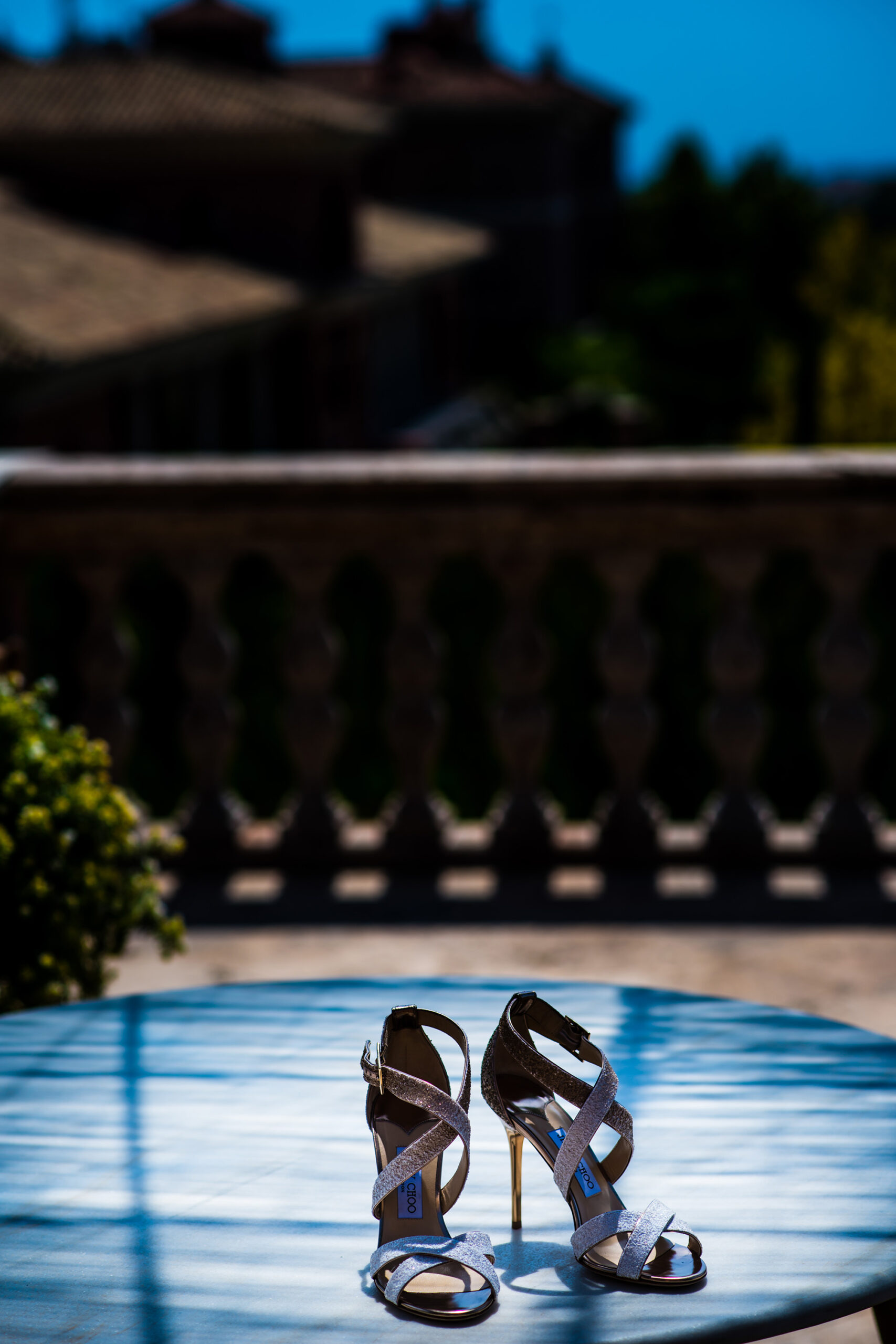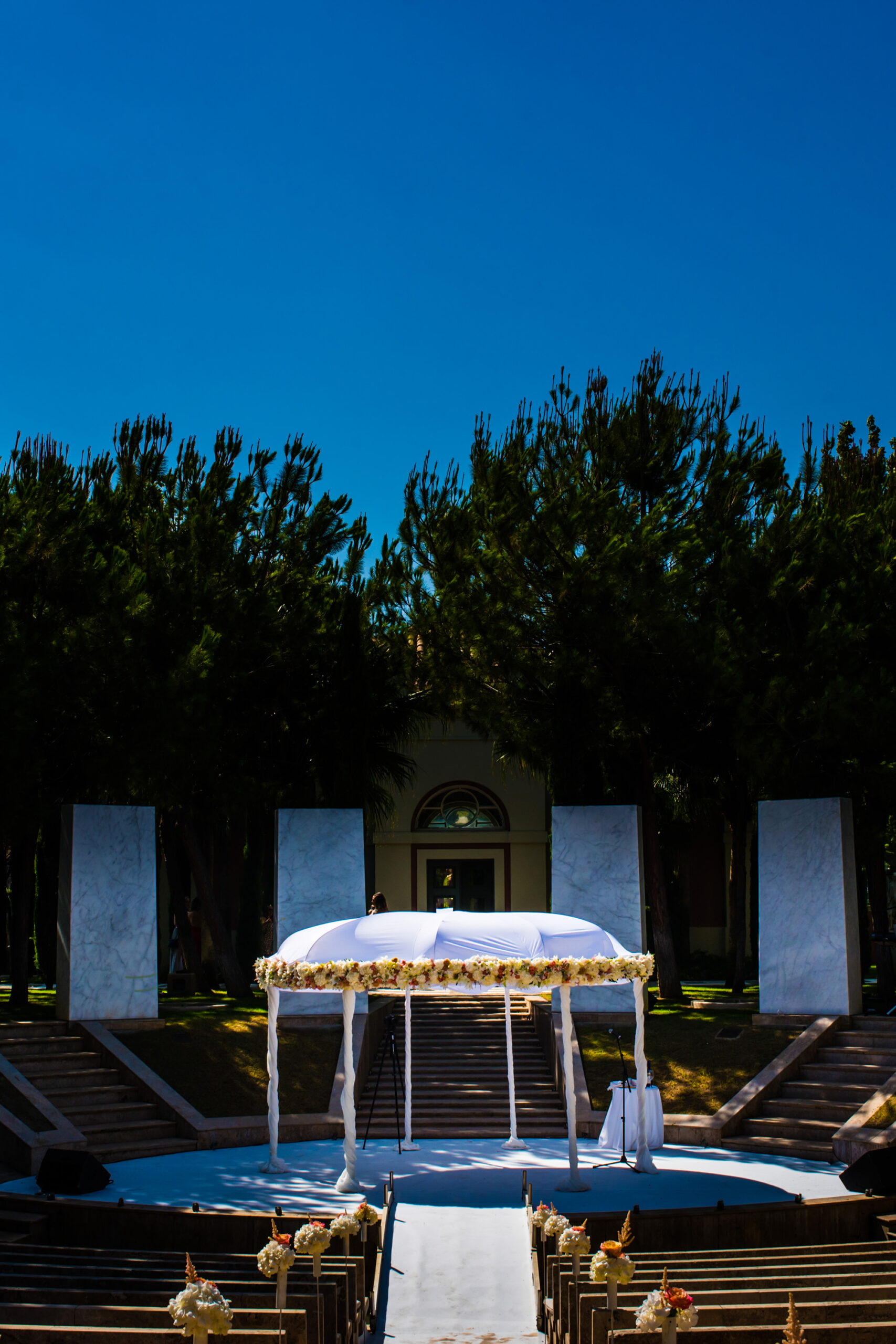 Salena wore strappy Jimmy Choos on the day. "They were perfect."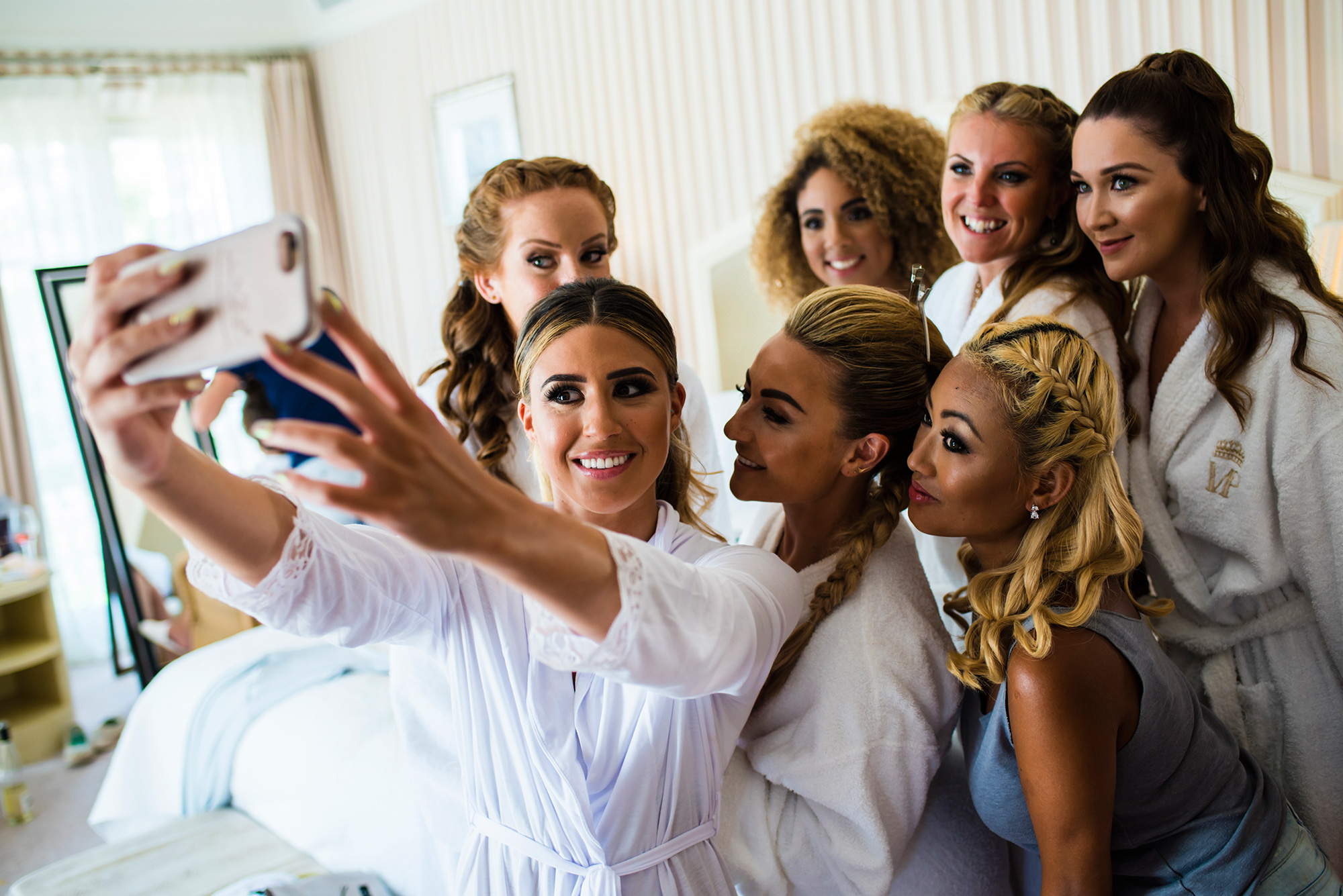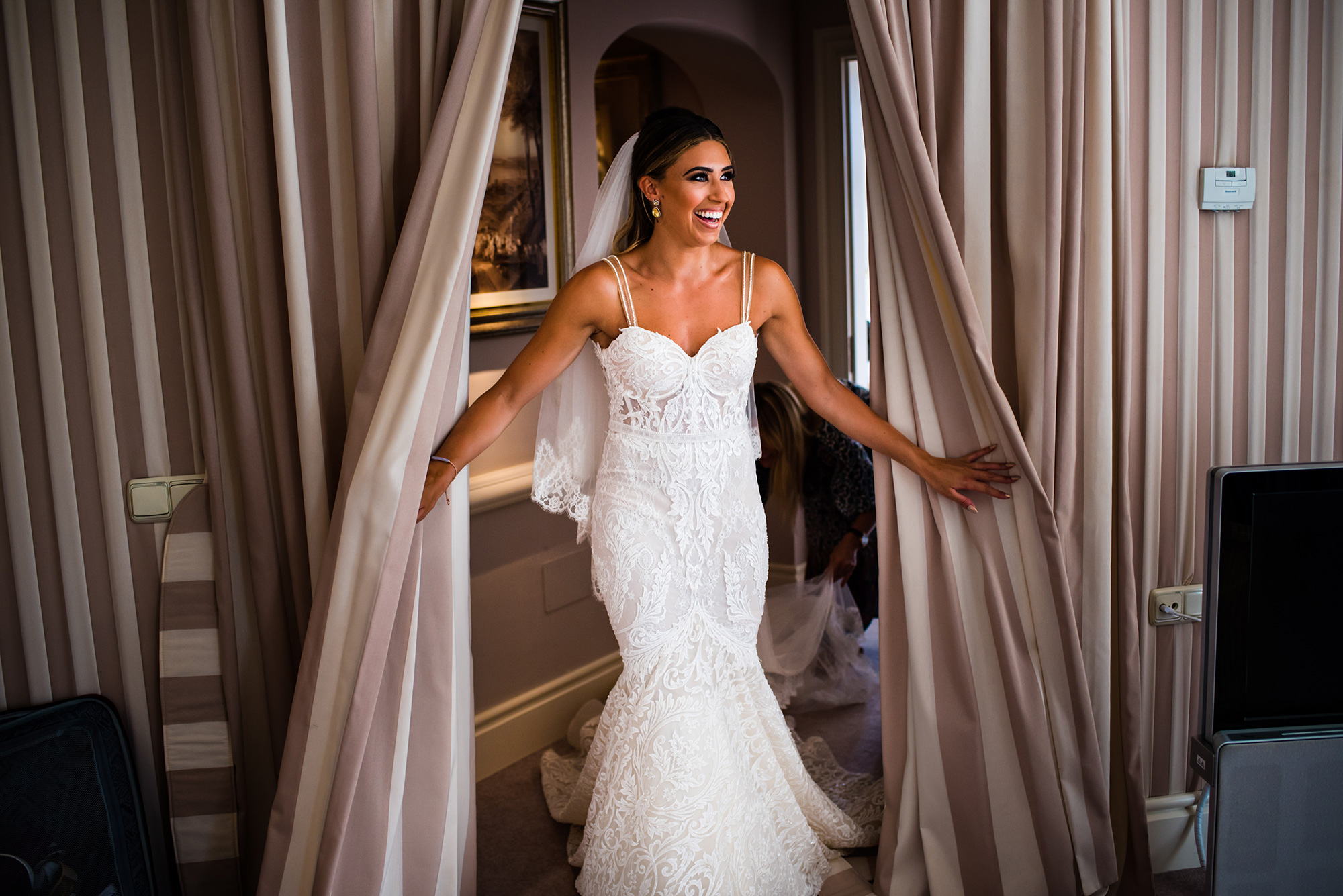 Salena found her gorgeous gown after trying on many many dresses. "It spoke for itself – it was backless, and covered in pearls and lace," says Salena. "It blew me away – I miss my dress!"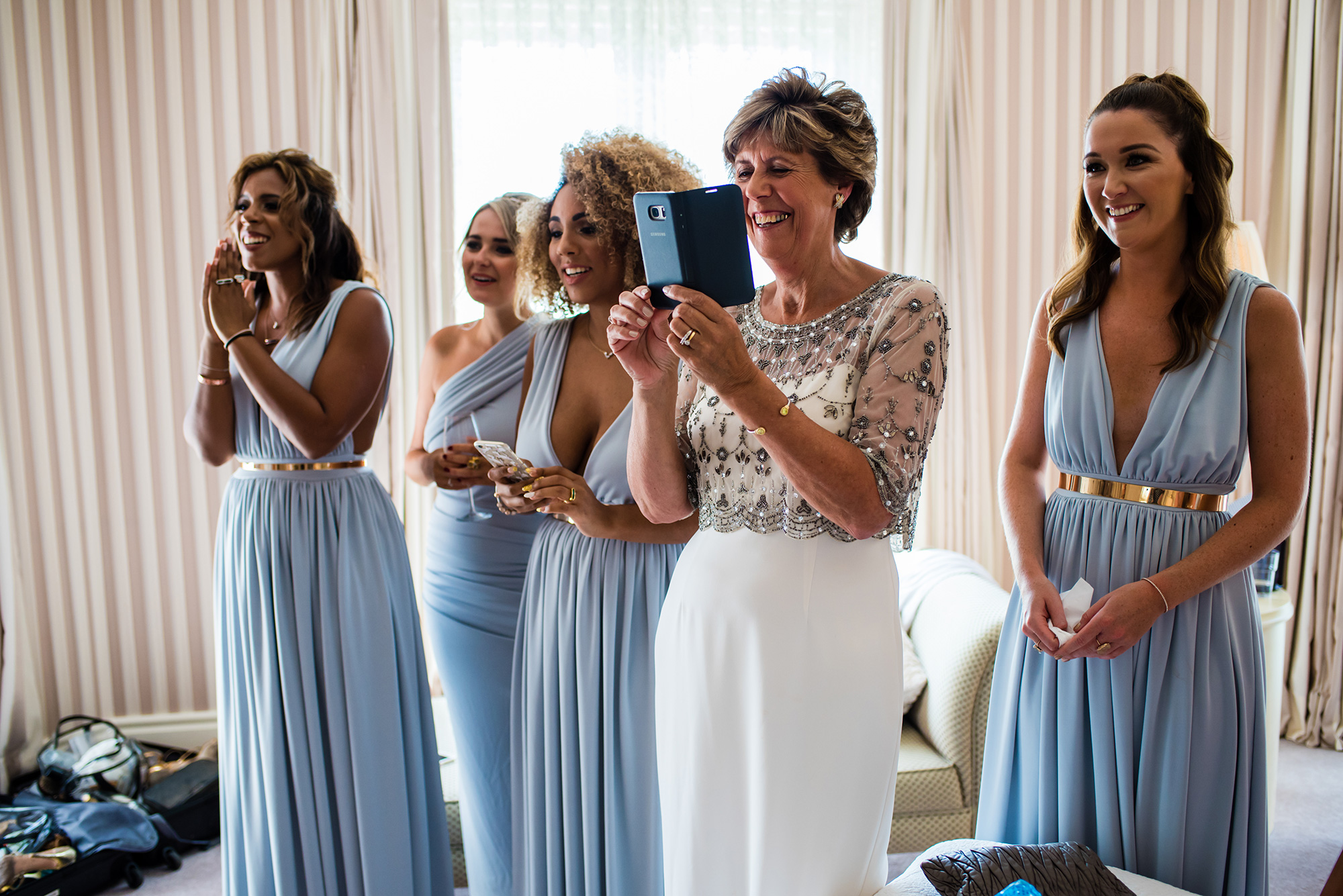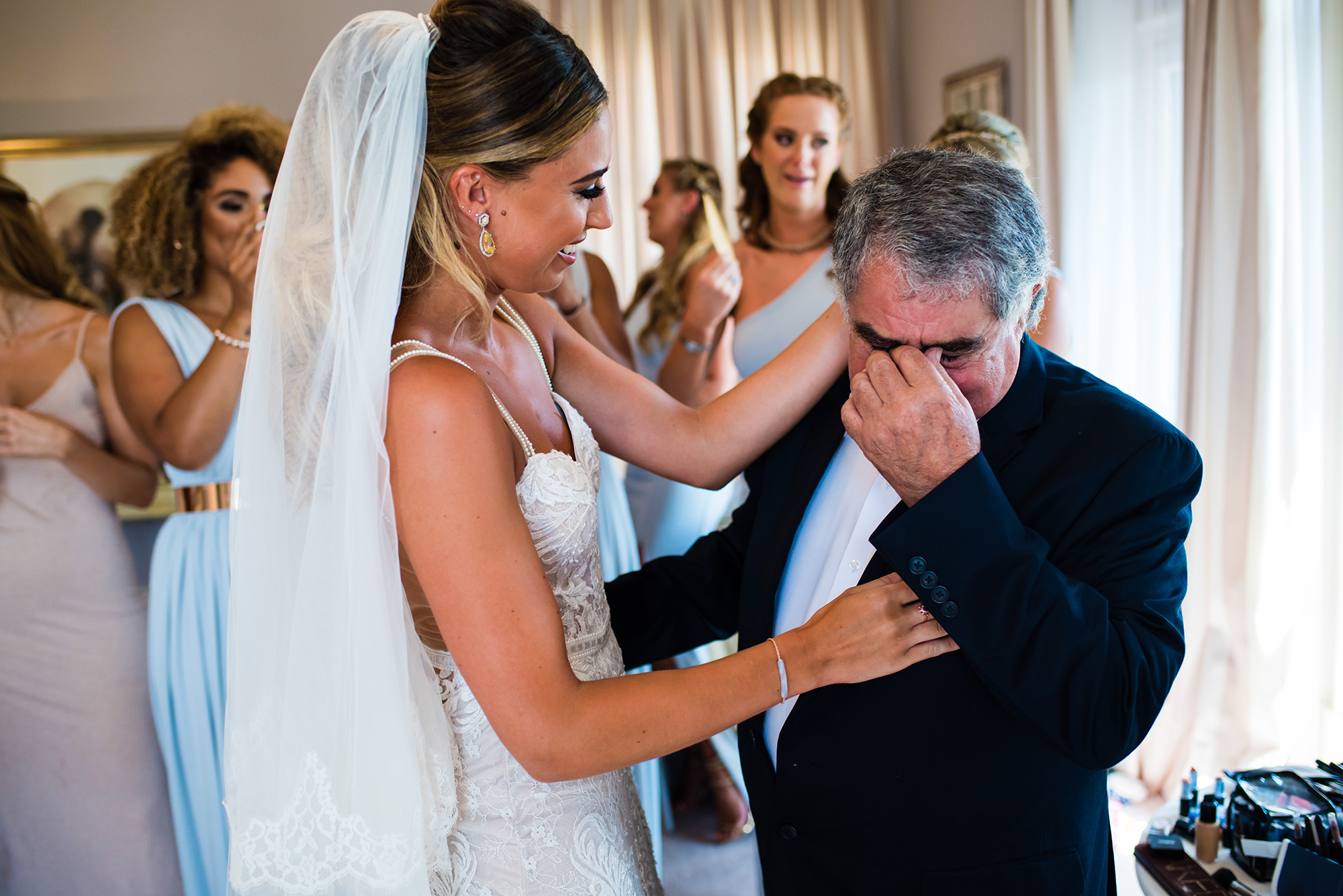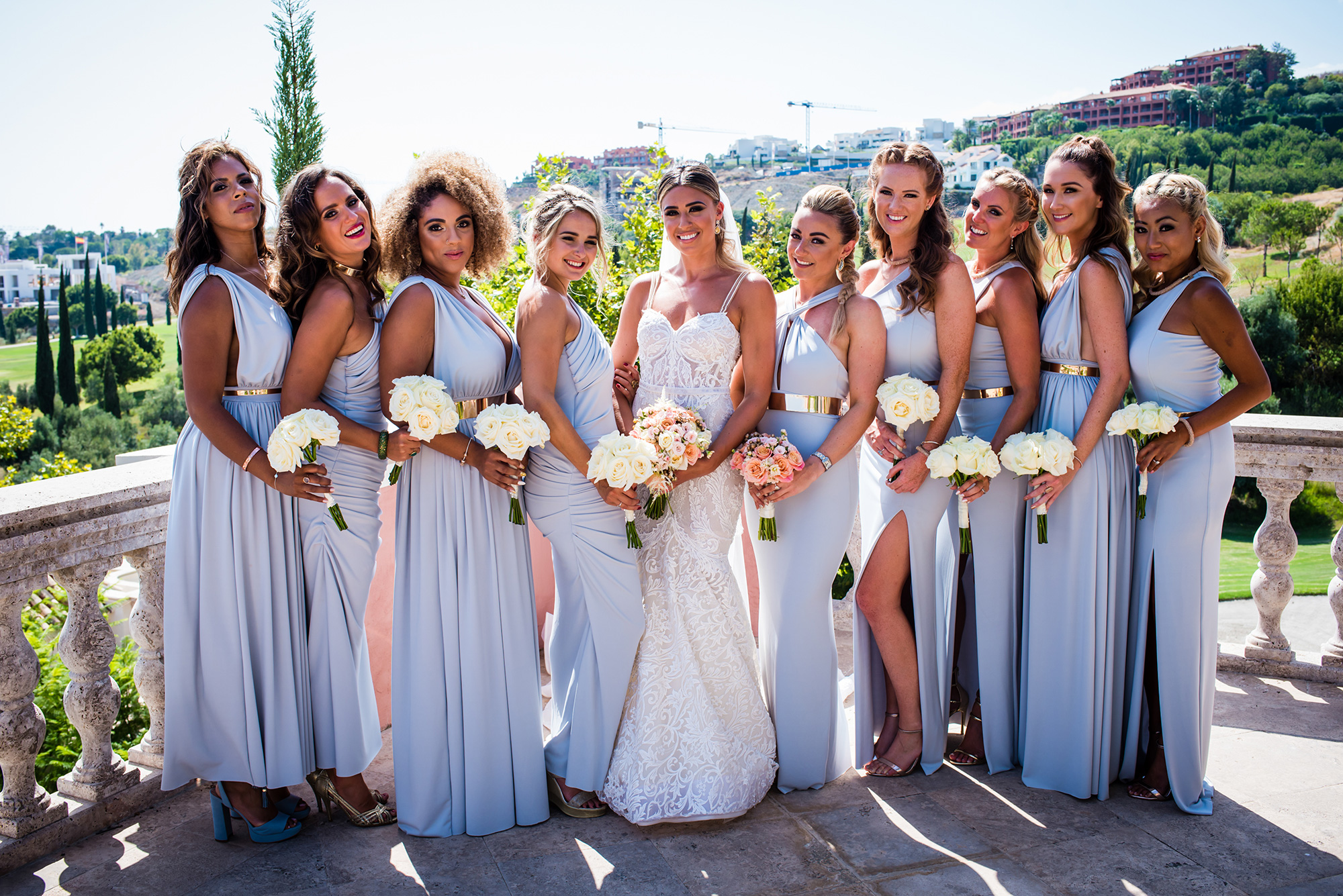 Salena had nine bridesmaids! They wore gorgeous ice grey couture gowns, and all chose their own style, hair, makeup, and shoes. "Let your bridesmaids feel like themselves down that aisle," Salena advises other brides.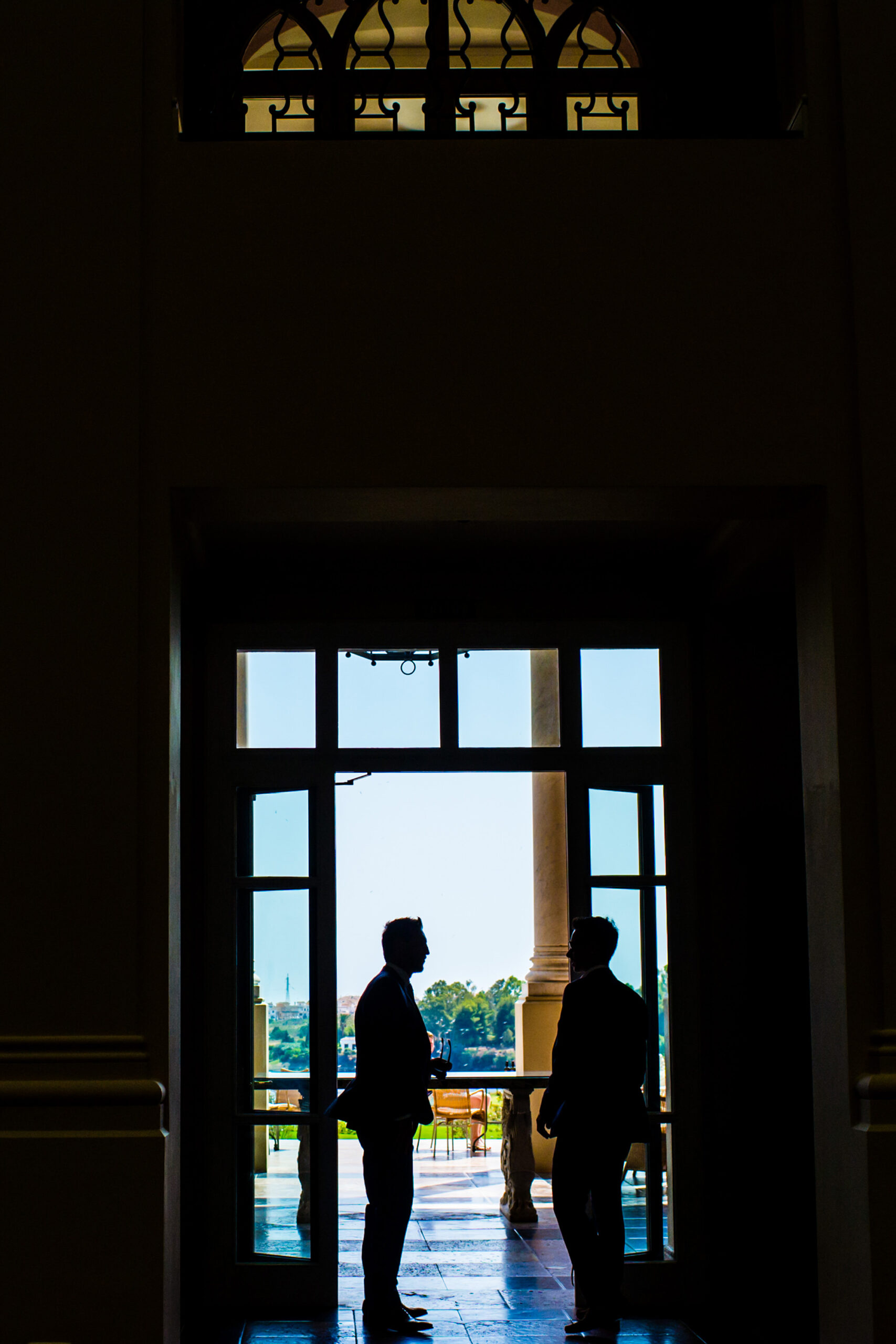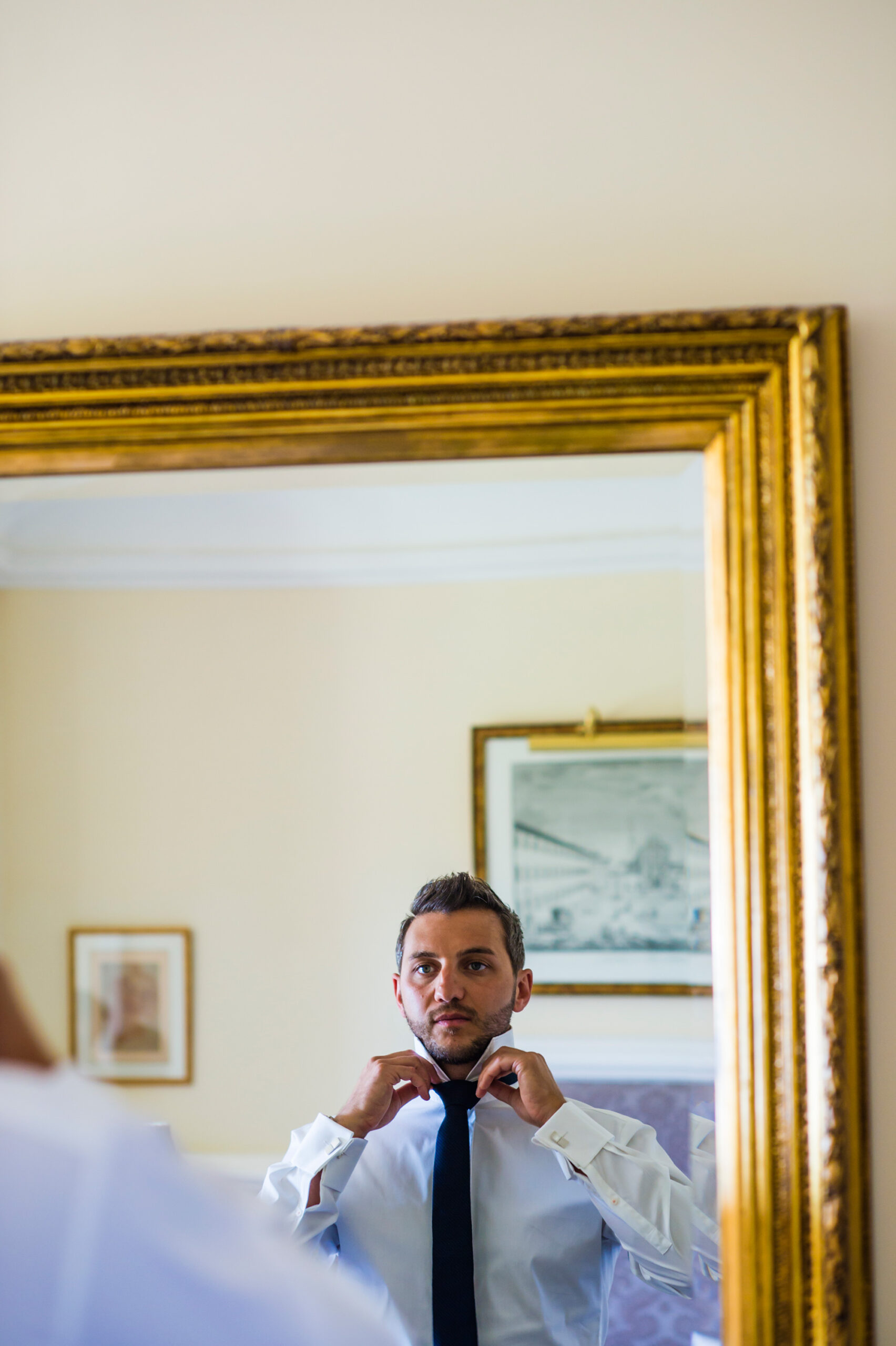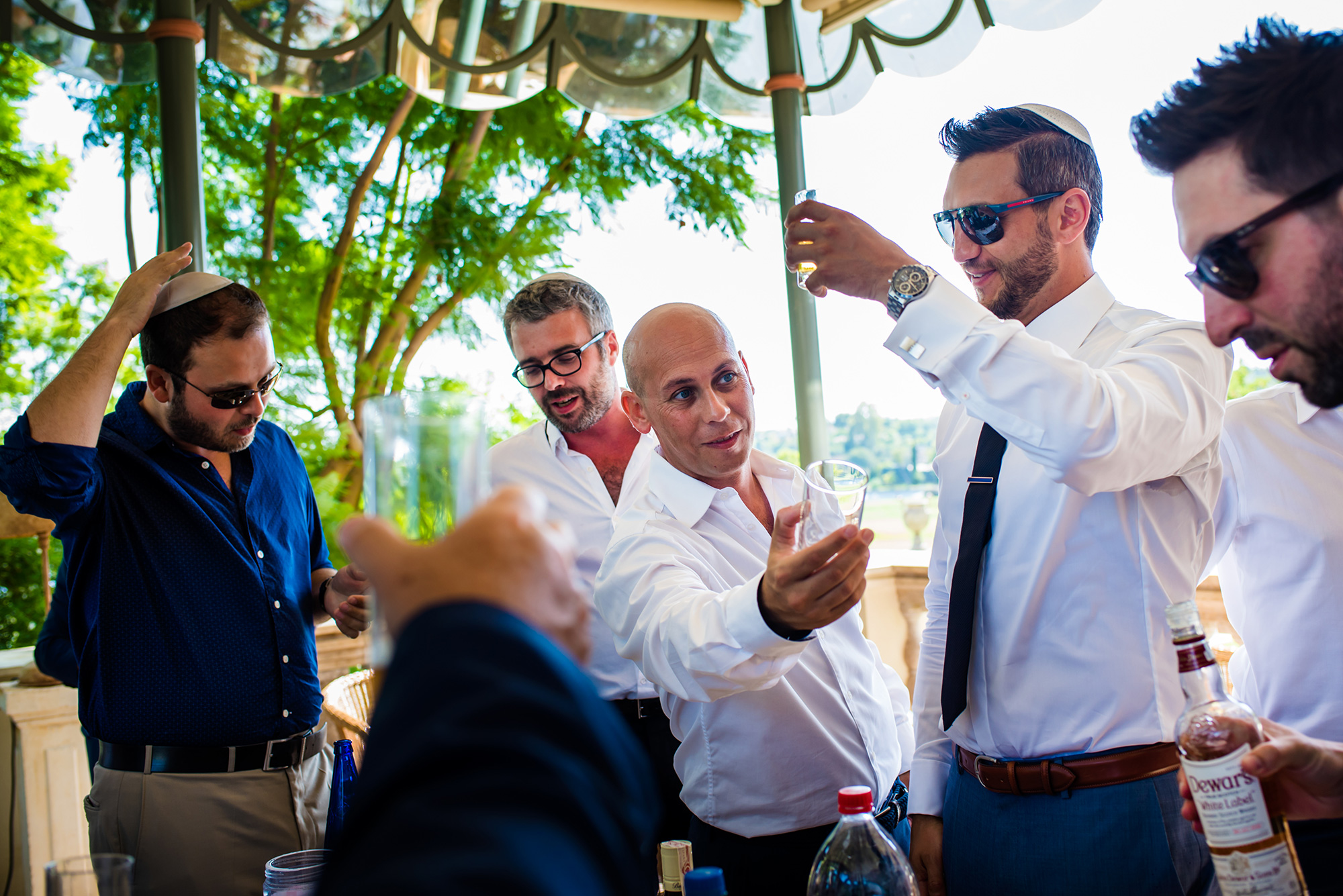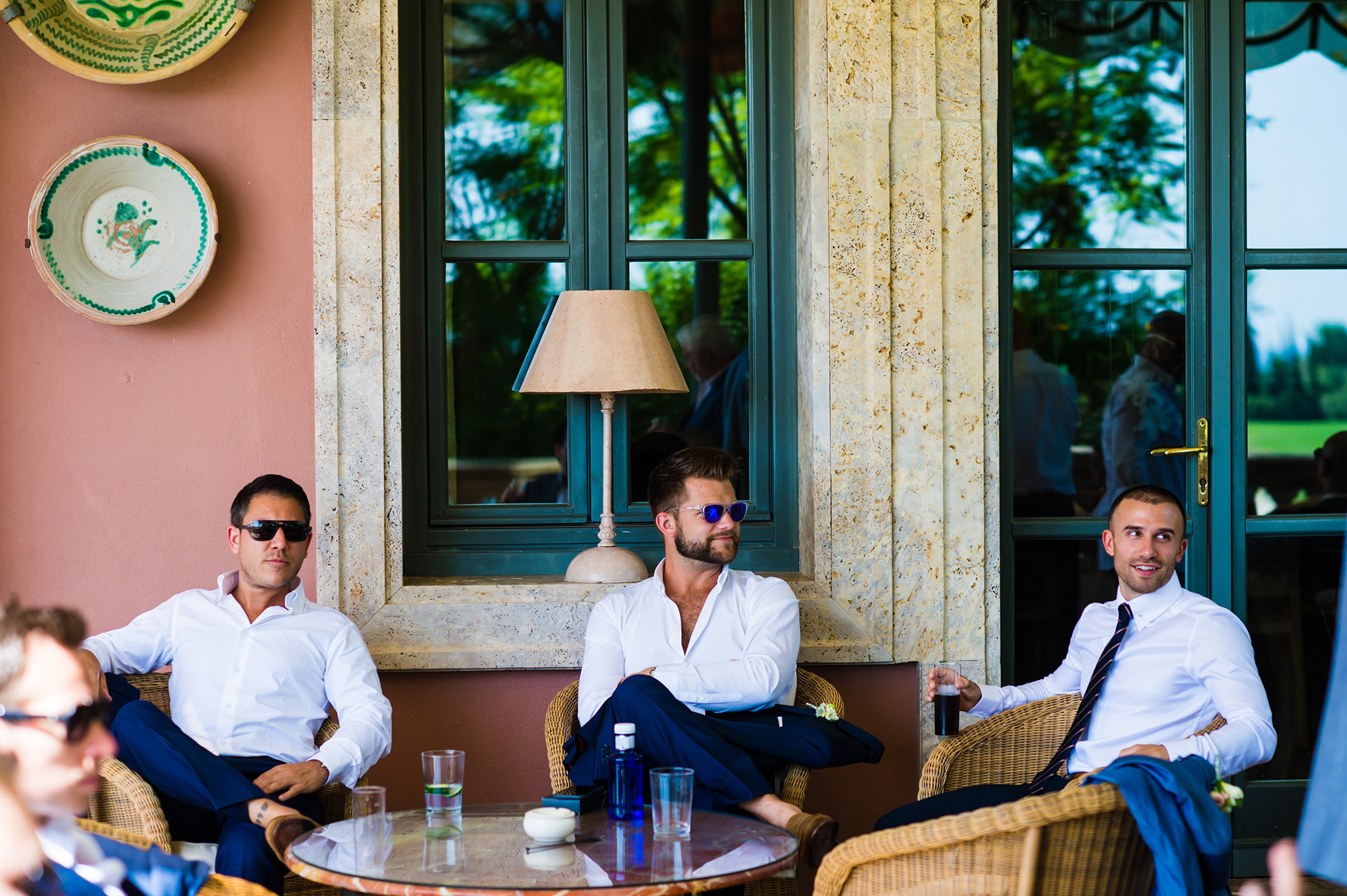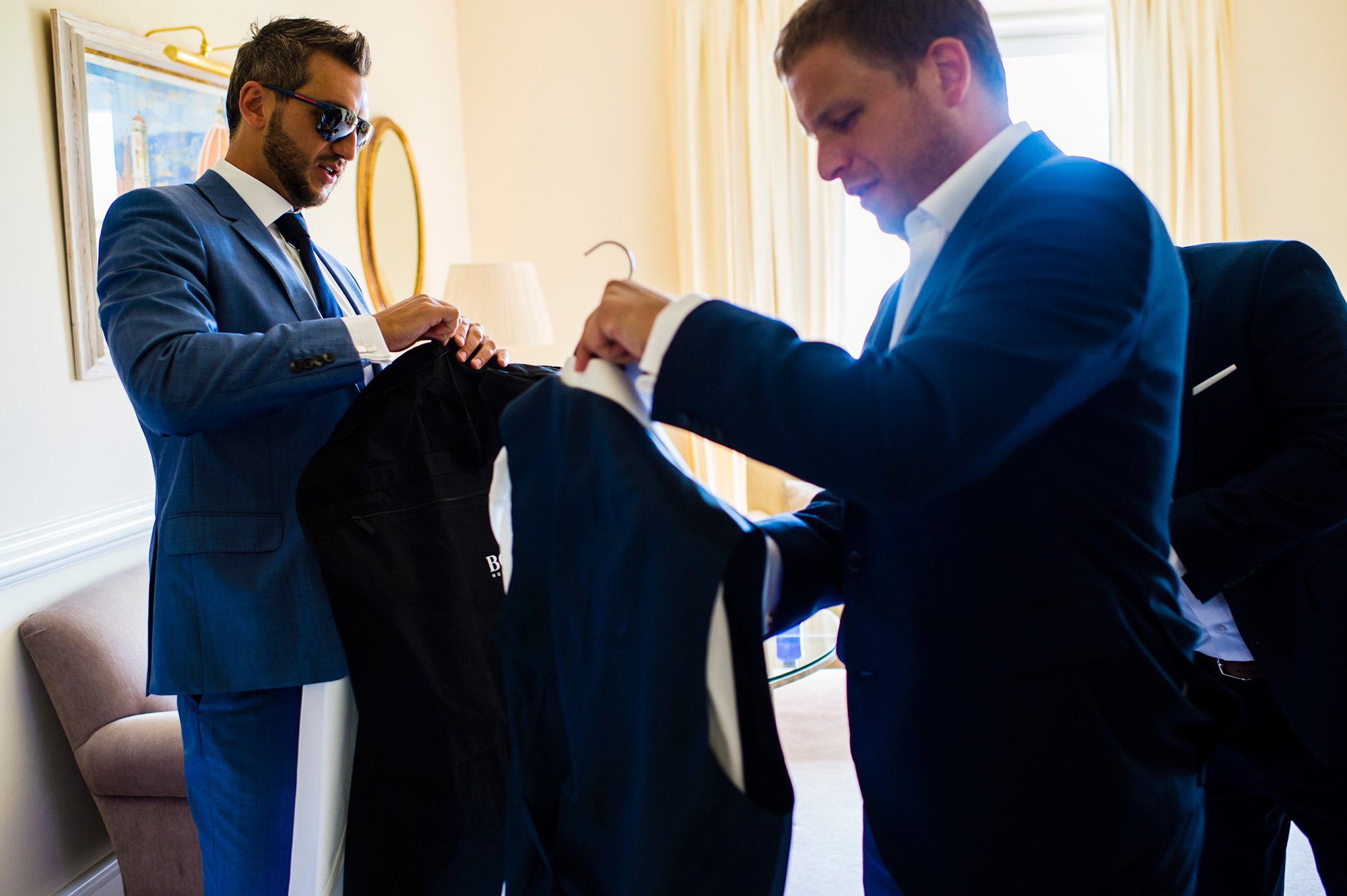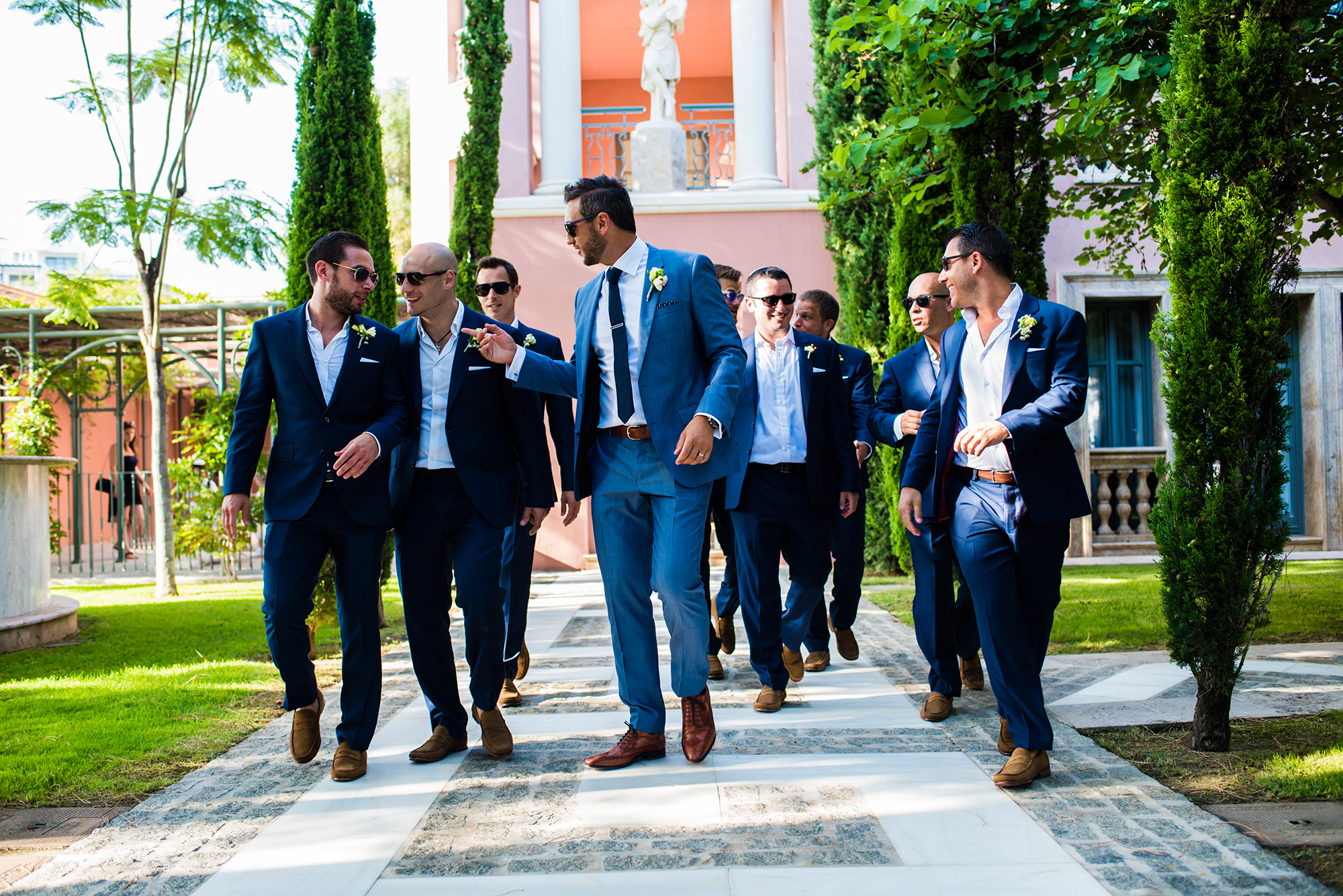 Stefan looked charming in his blue suit. "He looks handsome all the time in my eyes," laughs Salena, "But particularly sharp on our wedding day."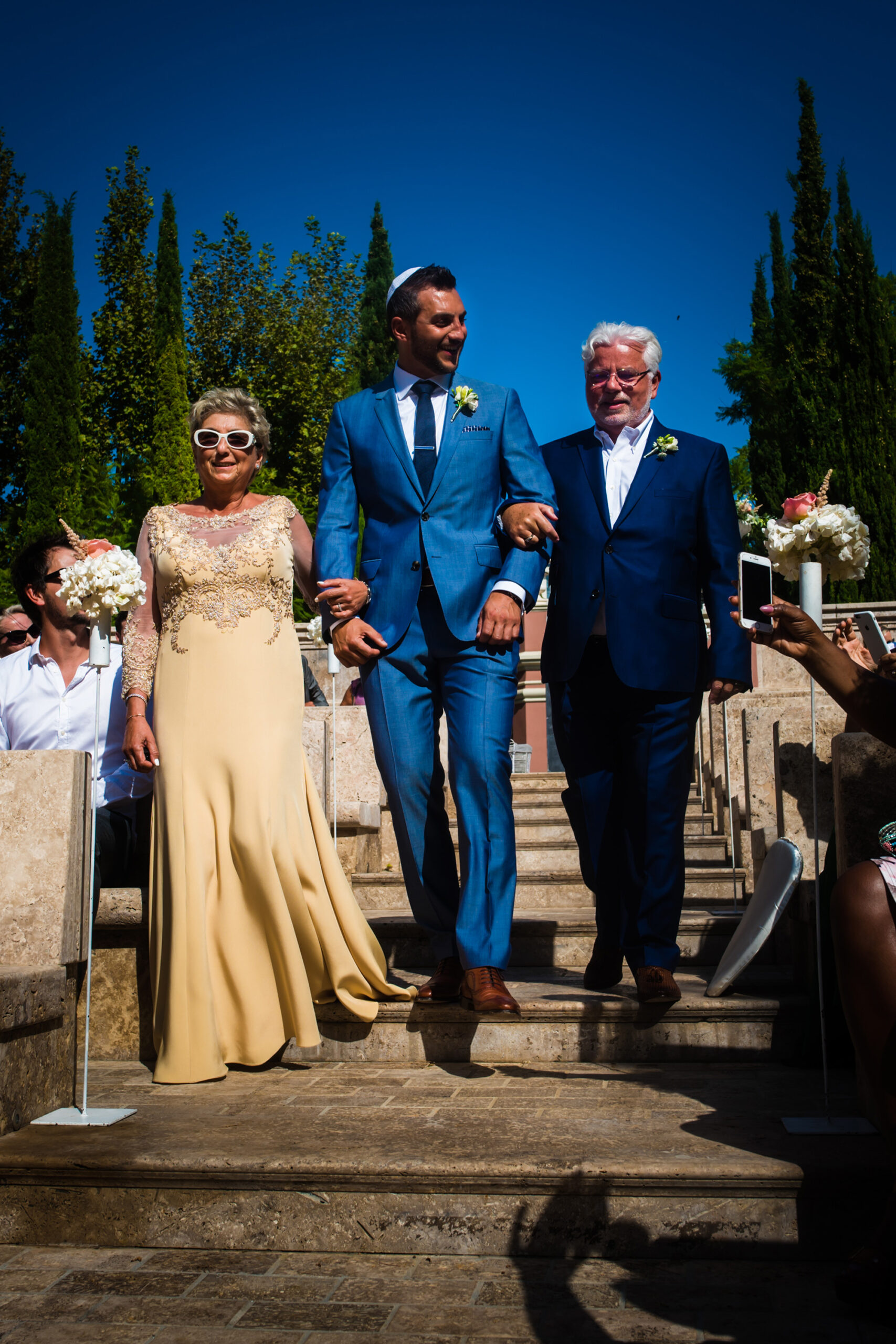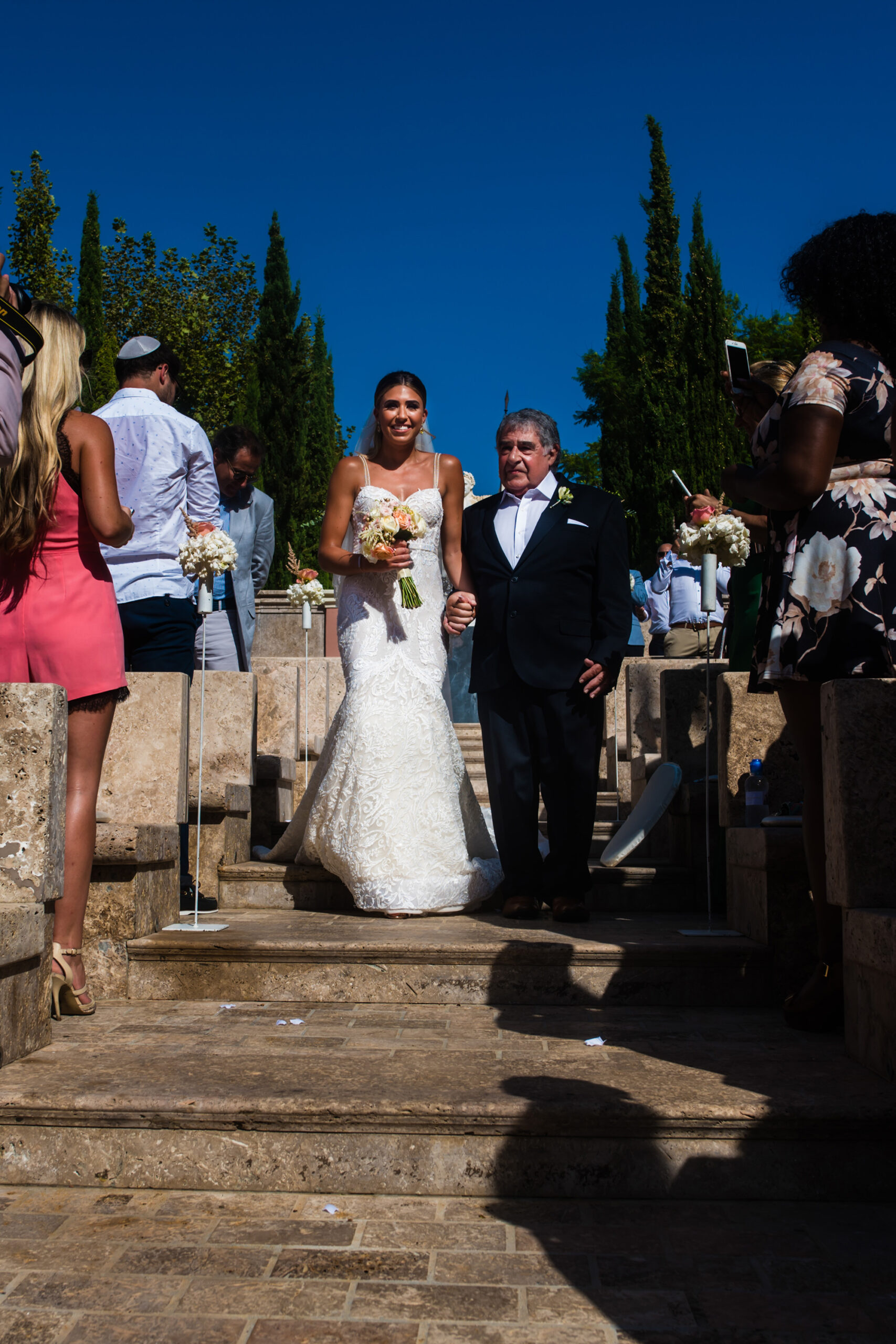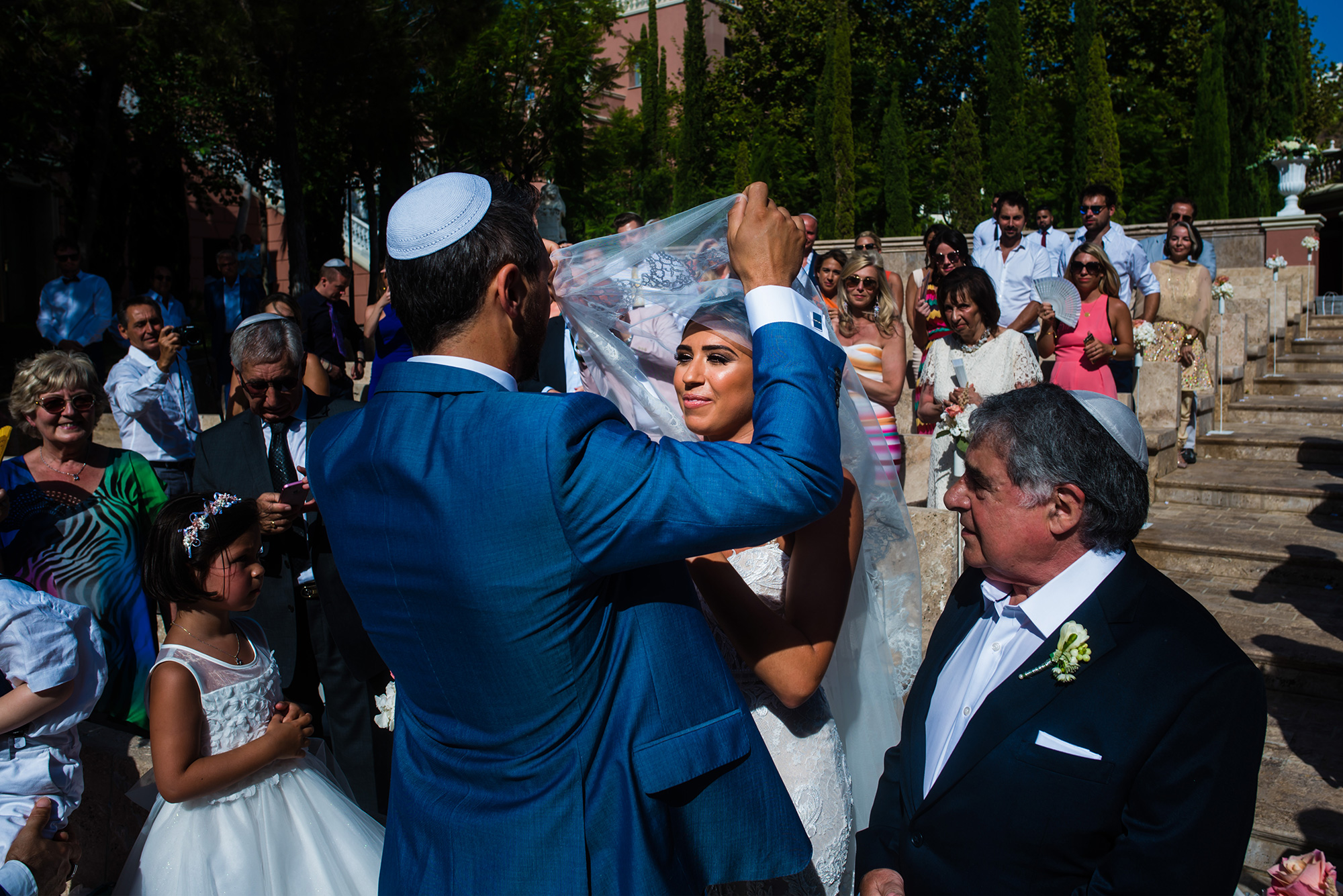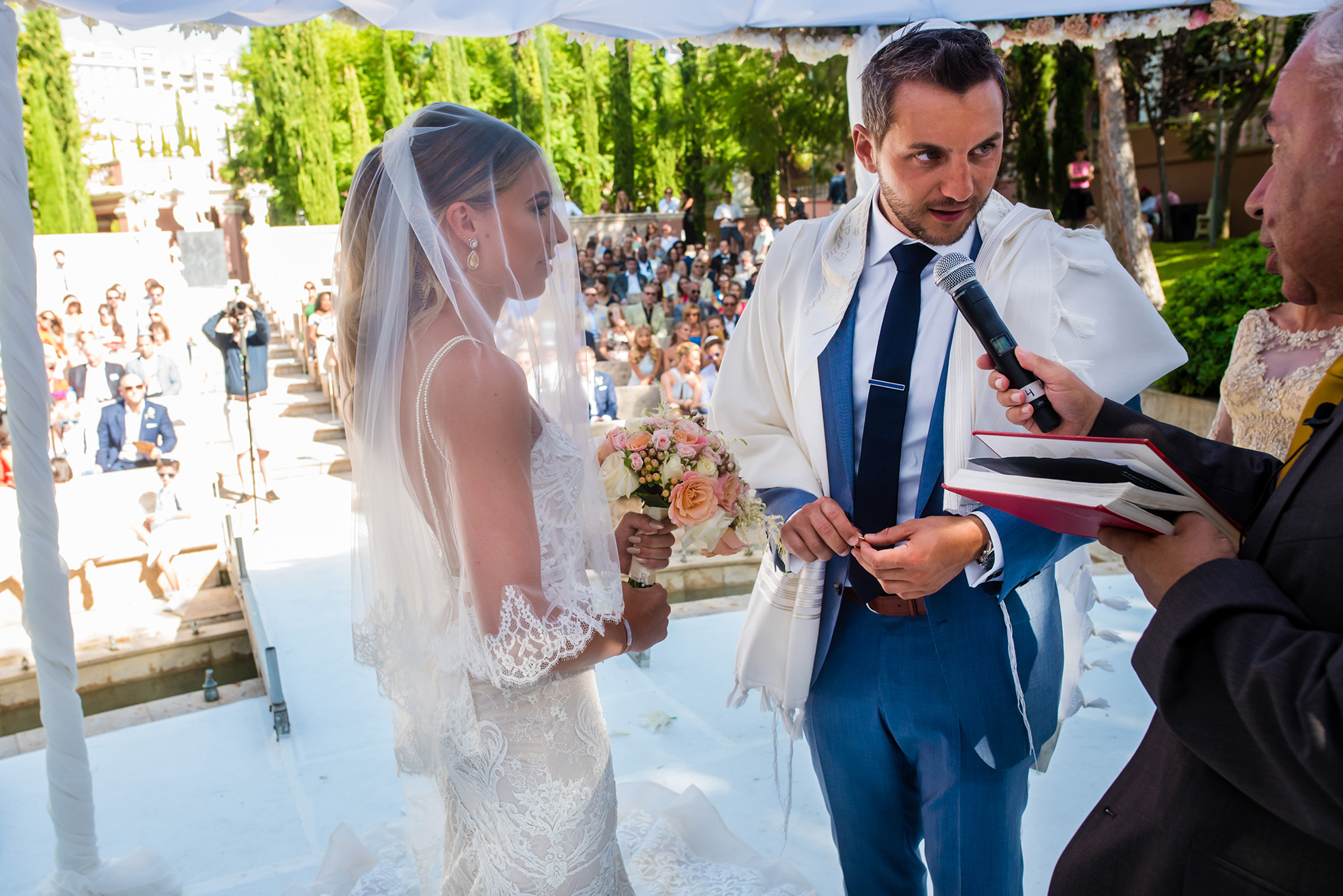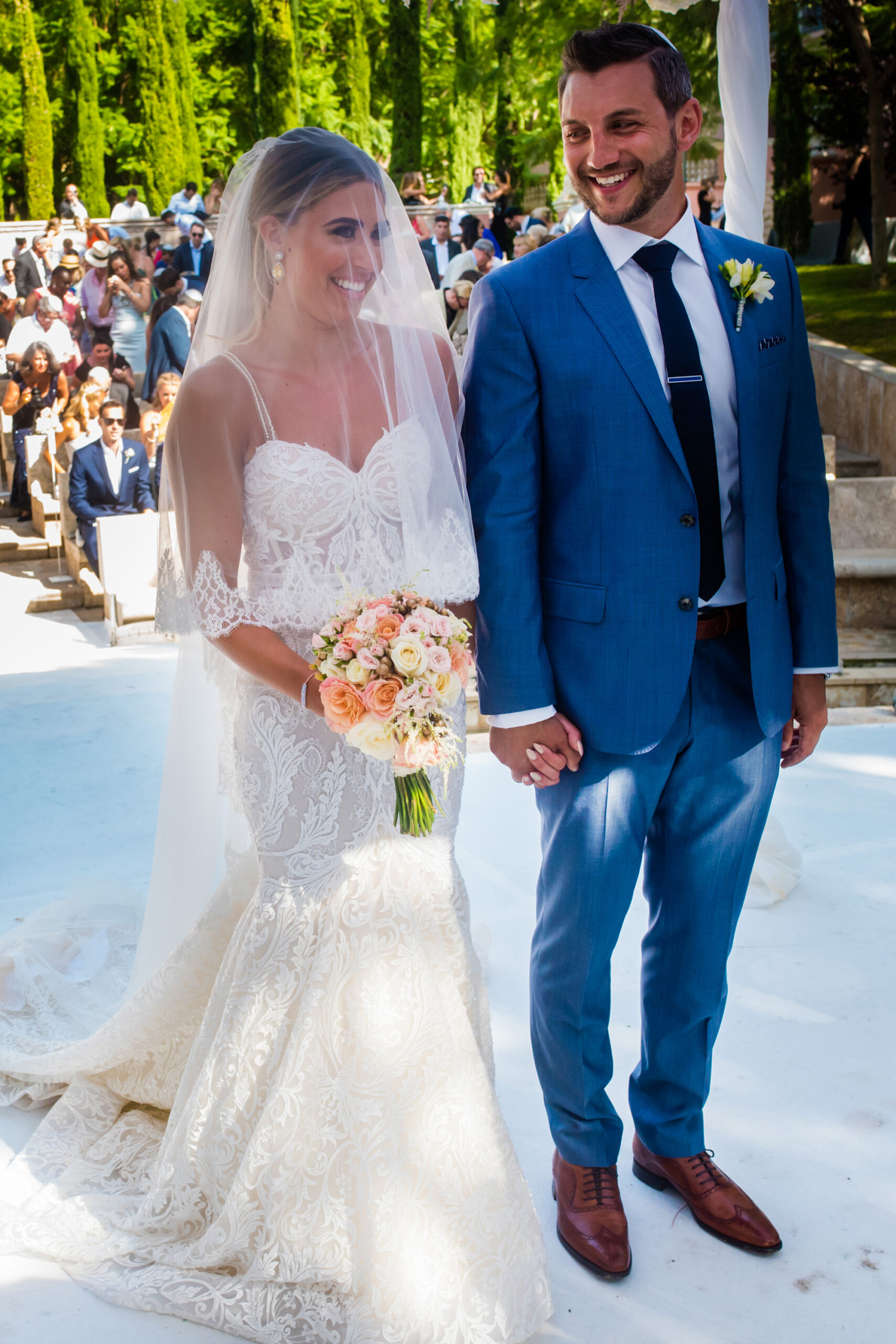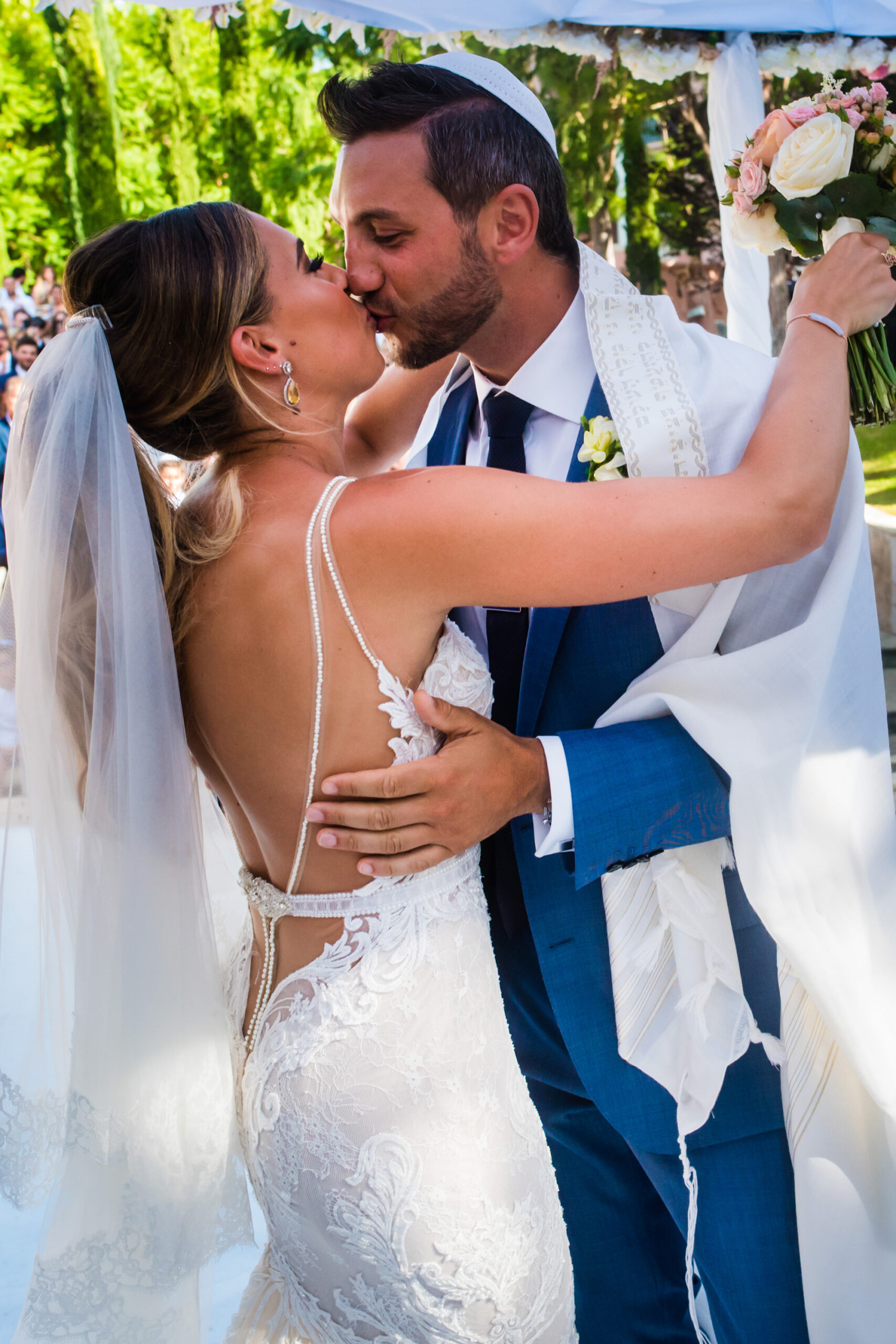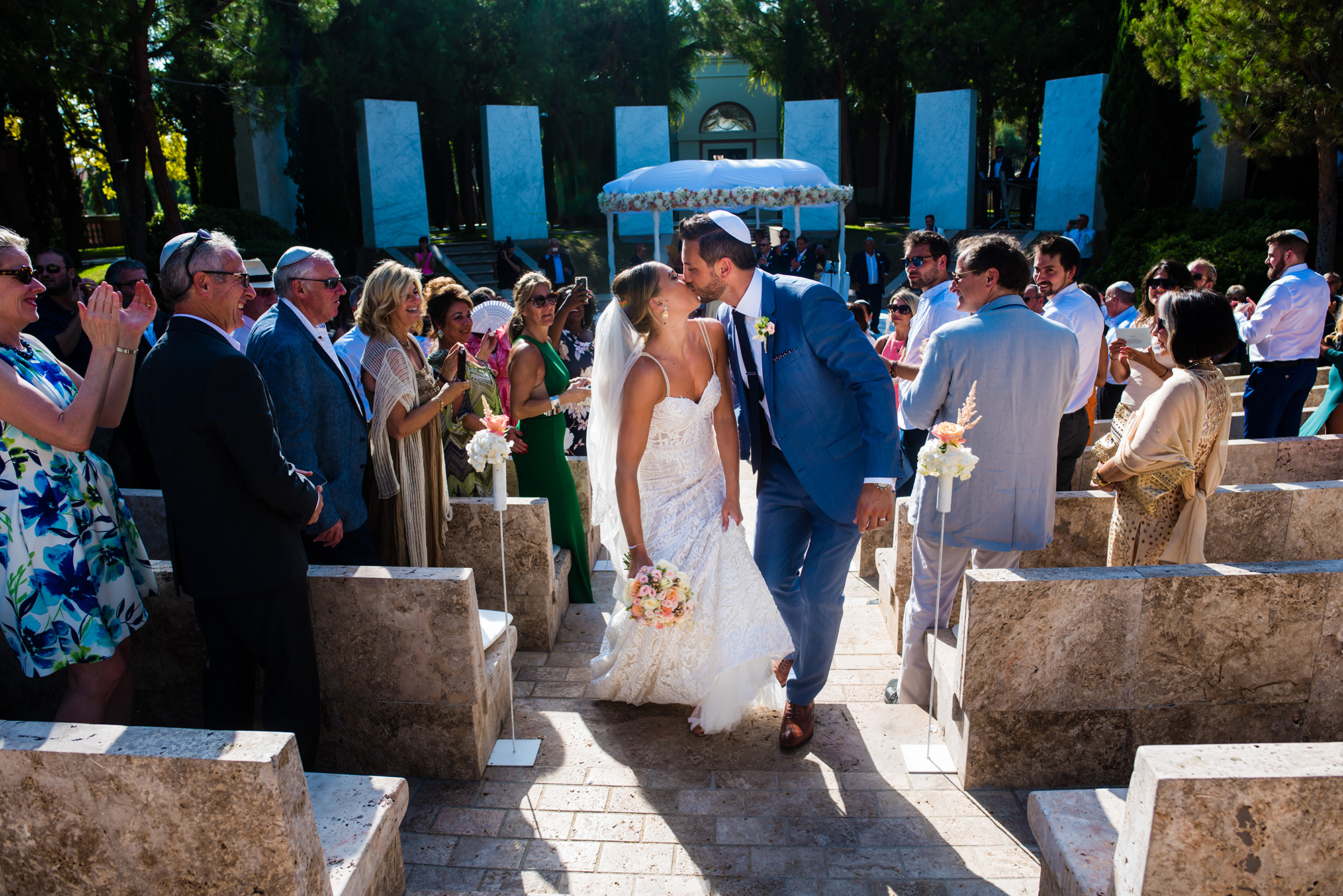 Salena and Stefan were adamant David Pullum shoot their day. "He is without a doubt the best photographer I've witnessed," says Salena, "Firstly as a colleague of mine, secondly as a friend, and thirdly as a professional."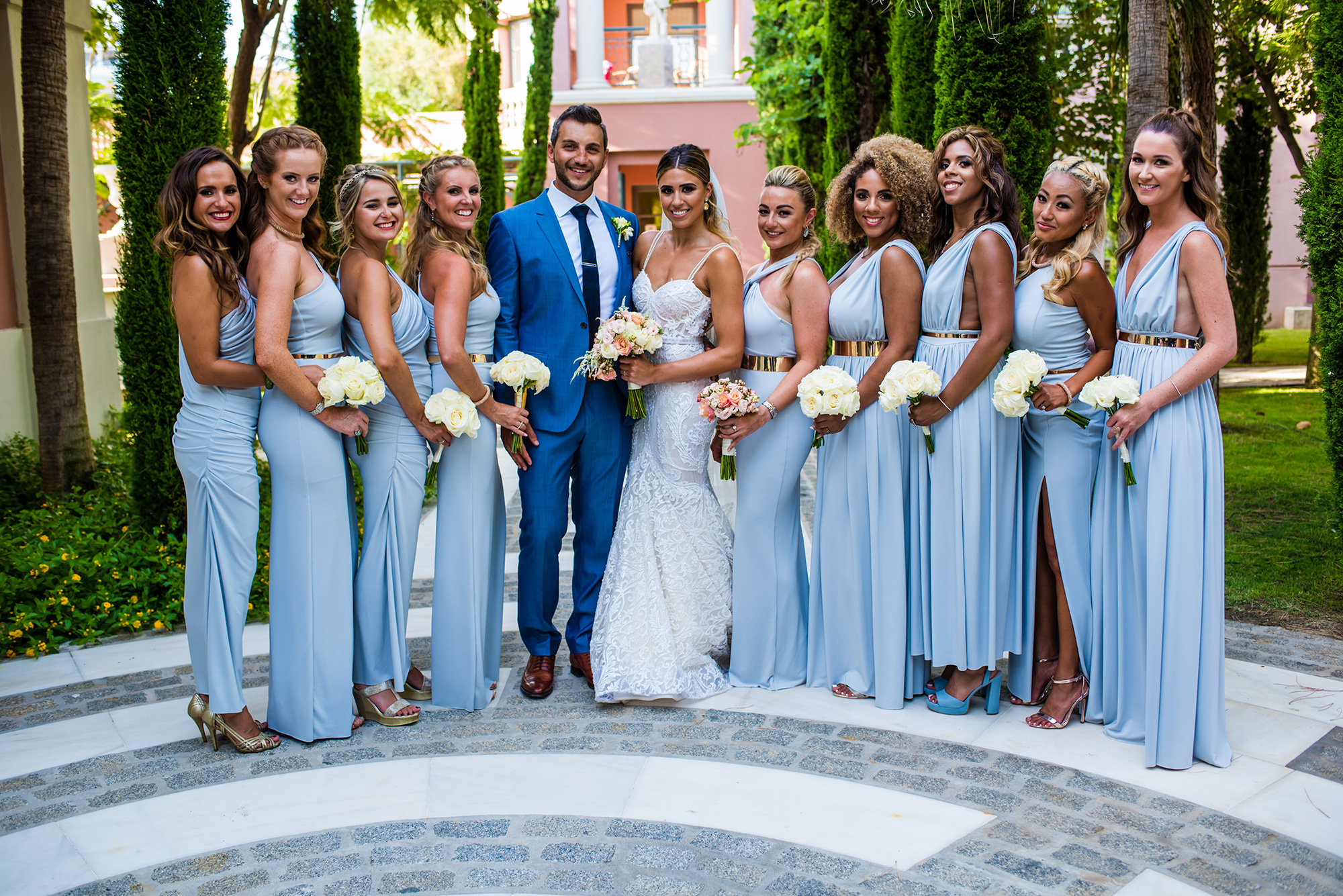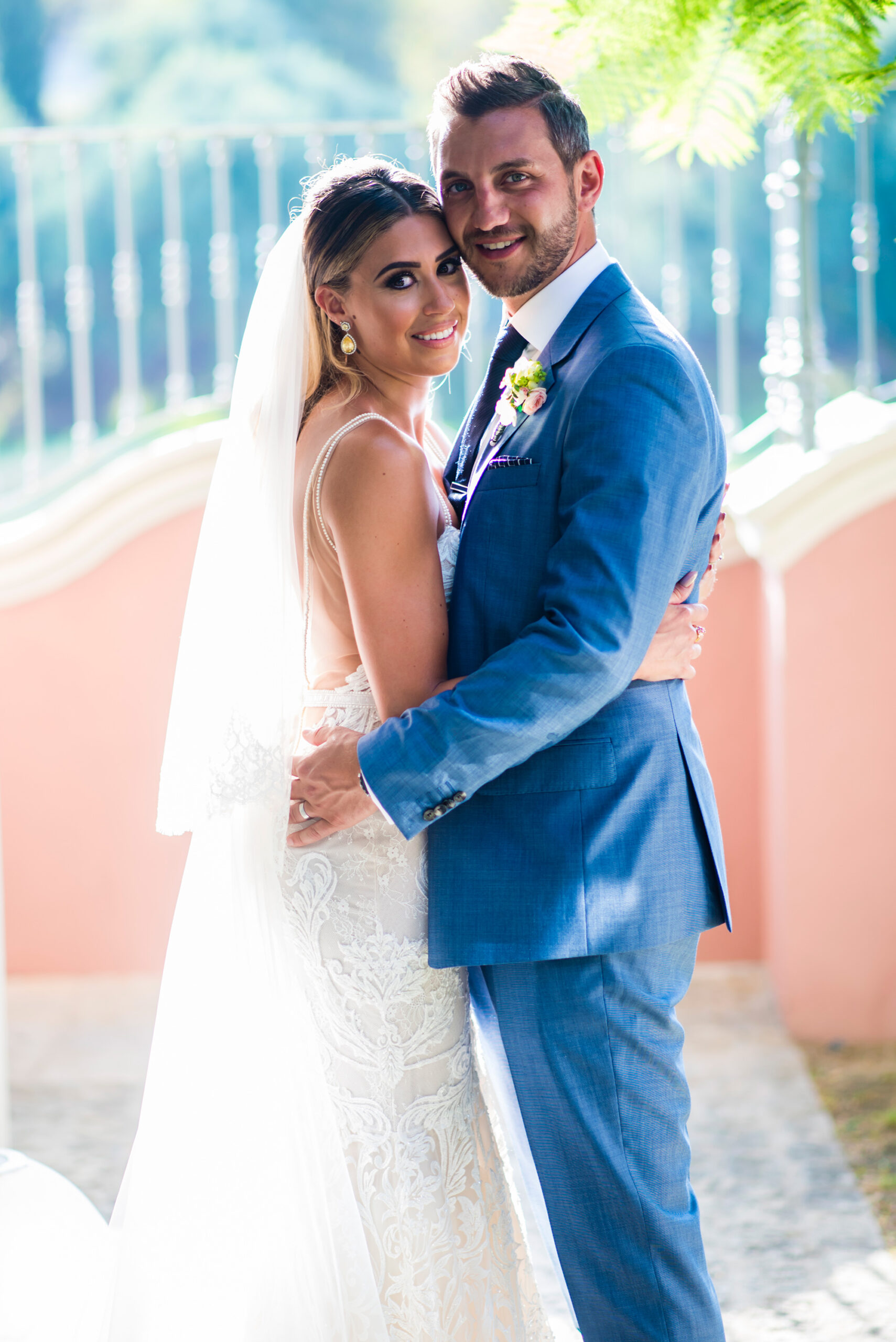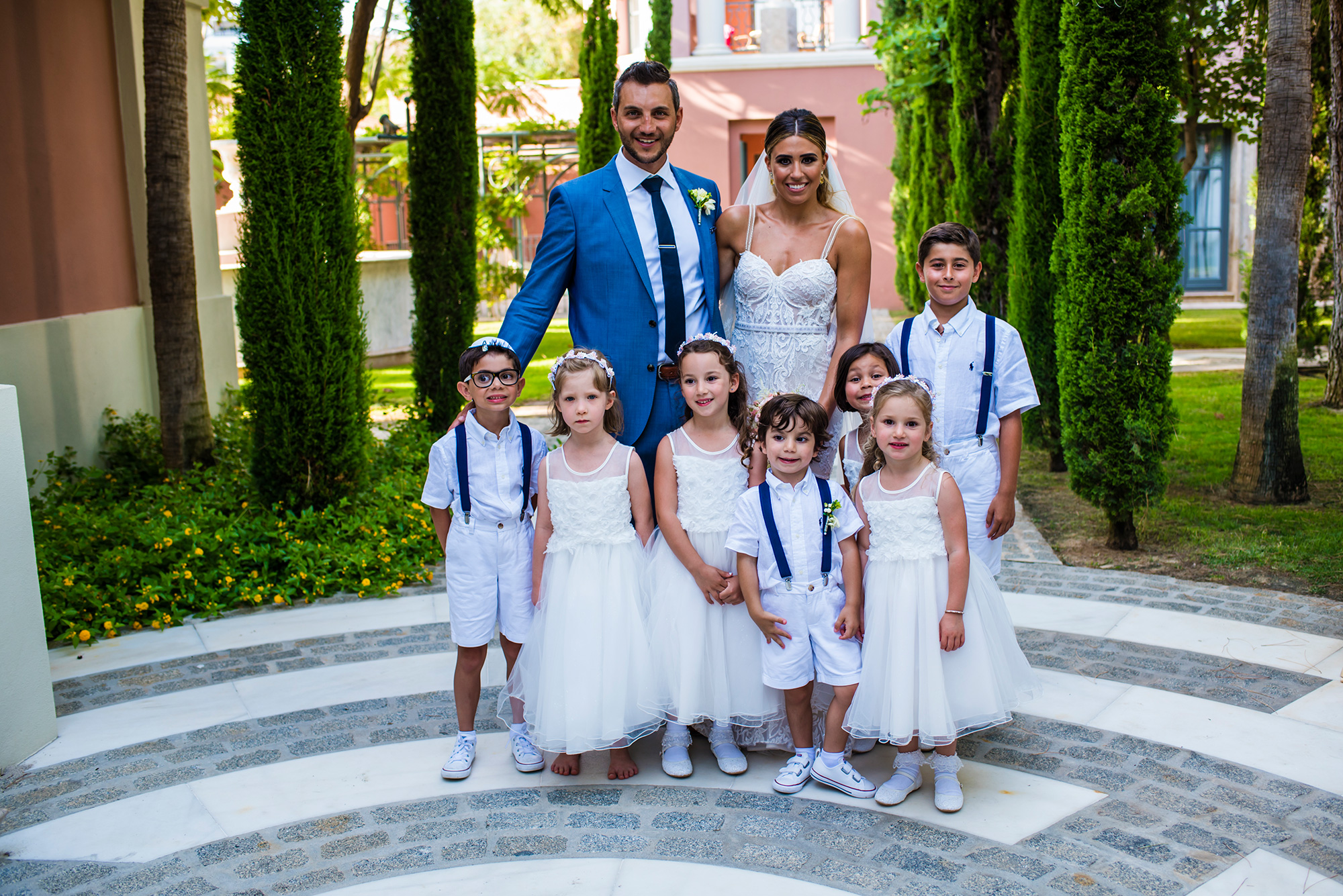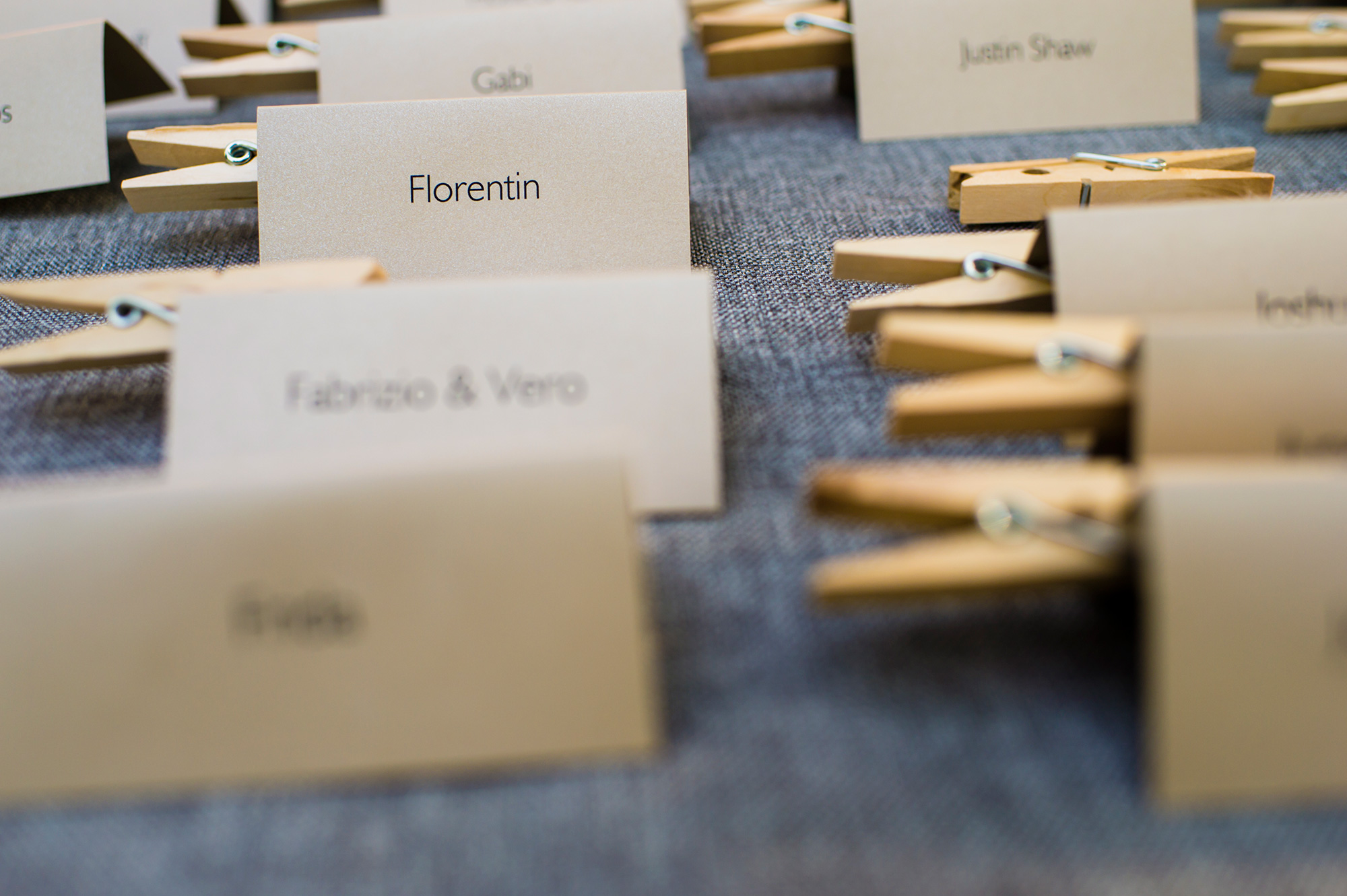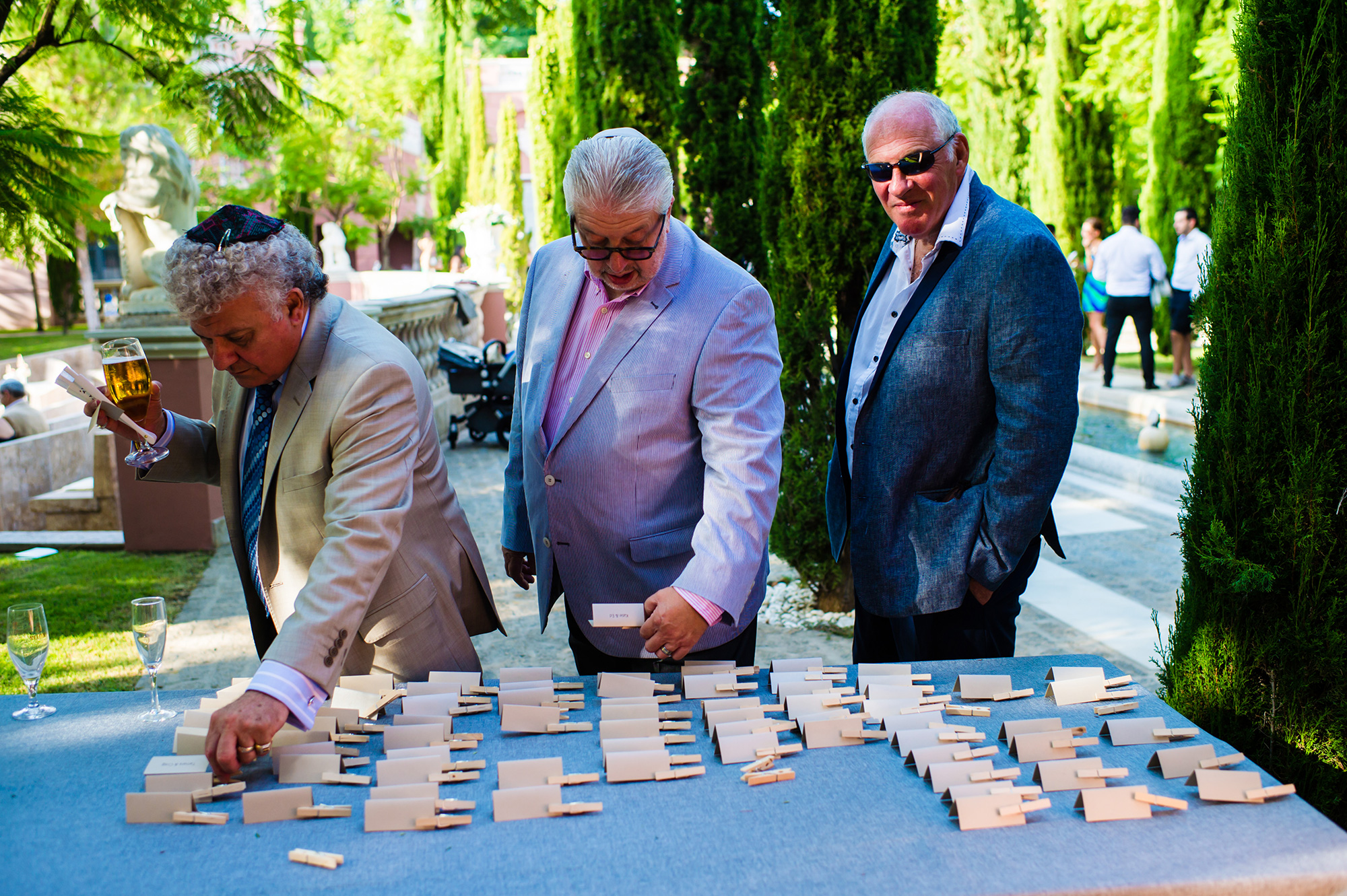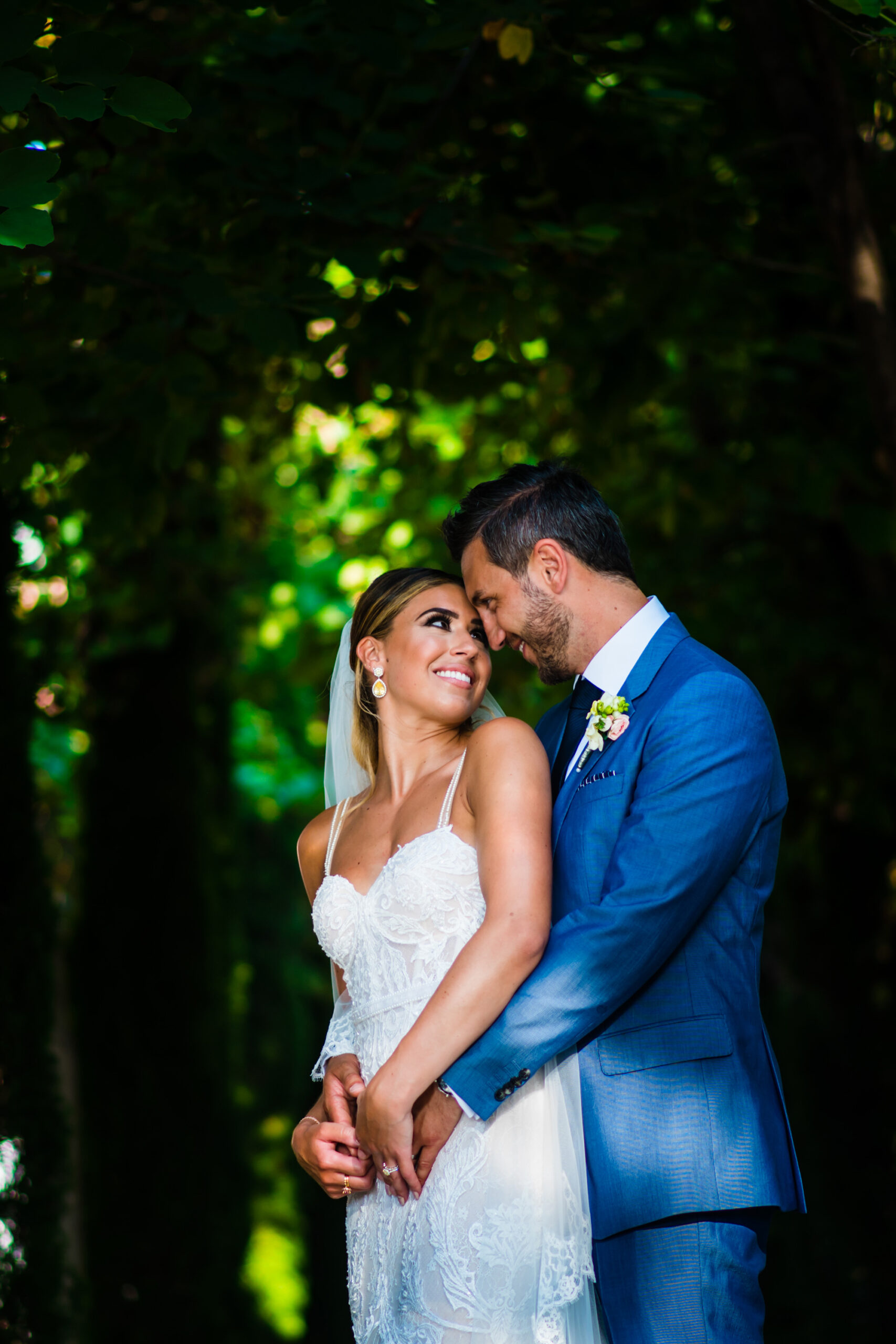 "Stefan is an amazing man," says Salena. "He never ceases to amaze me. When he made all of his promises in his speech, I burst into happy tears!"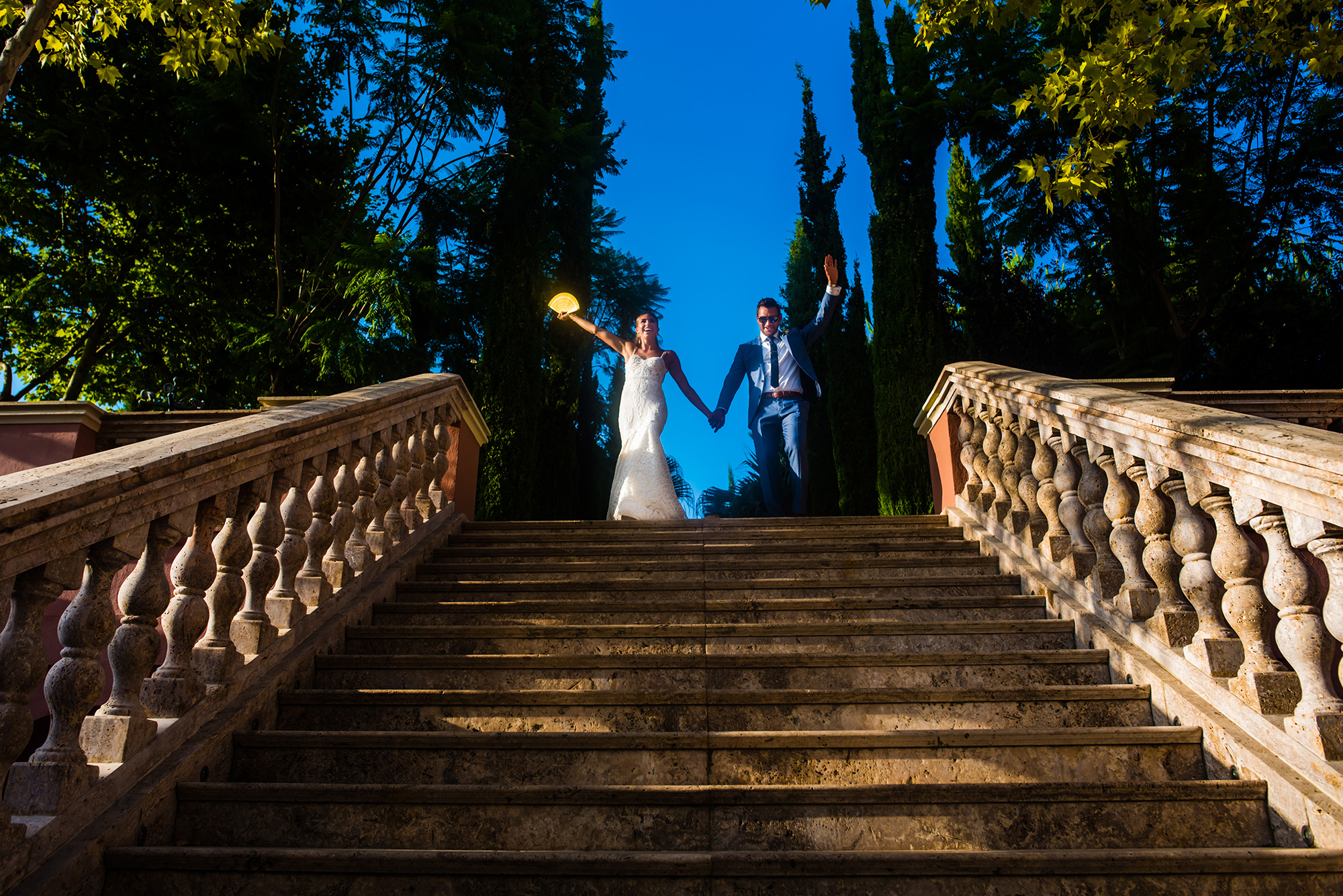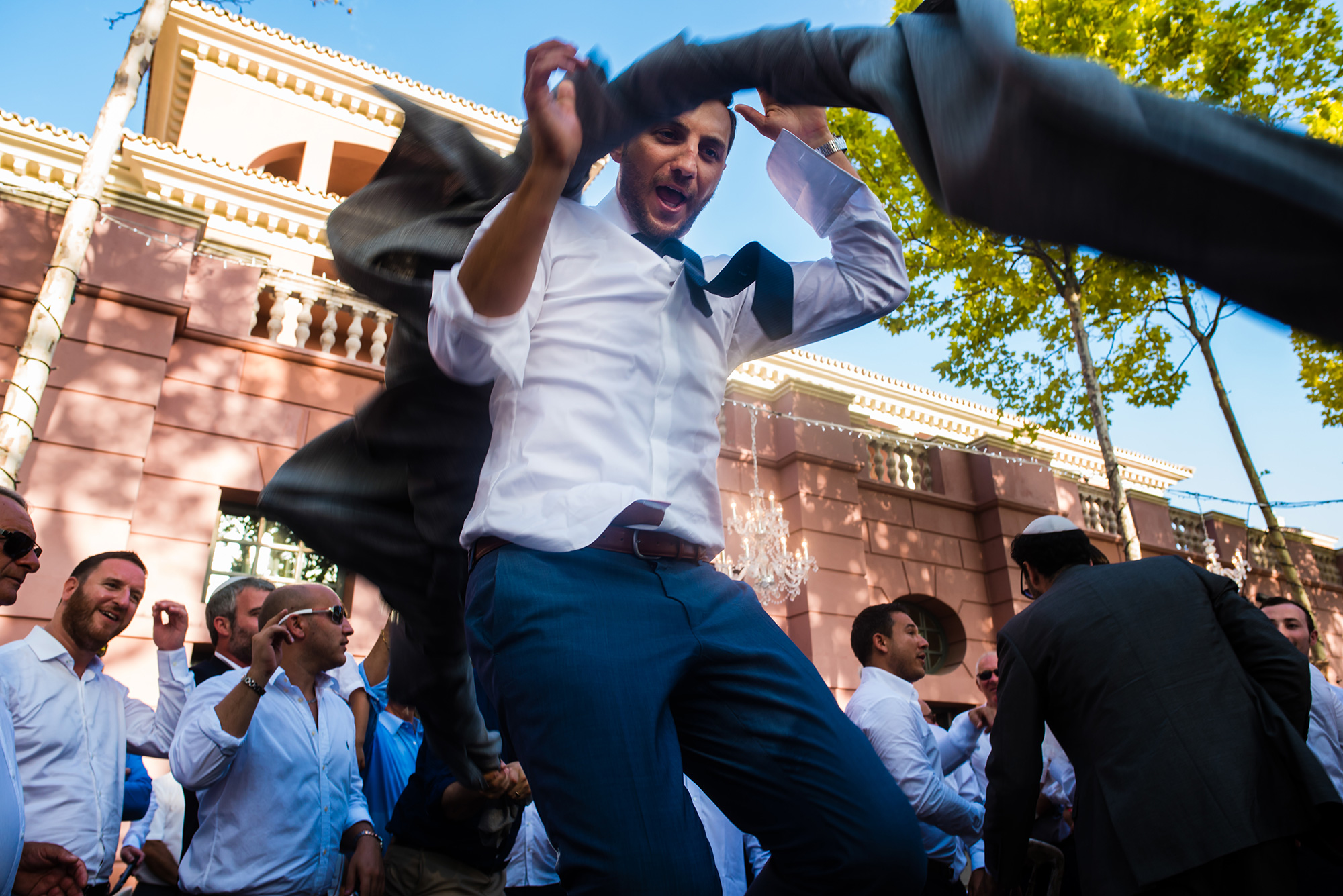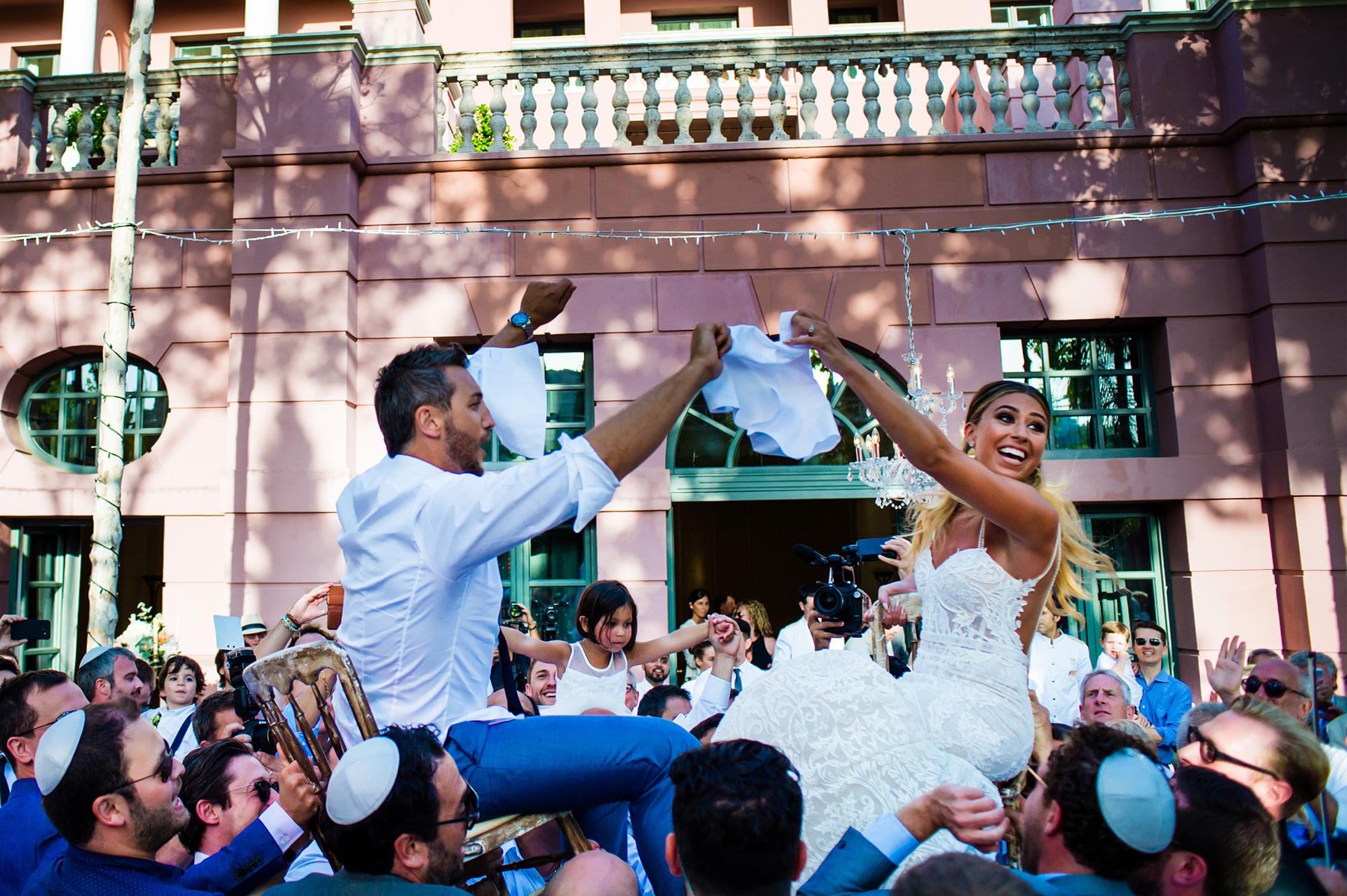 "We didn't want a usual white wedding," says Salena. "We love colour!"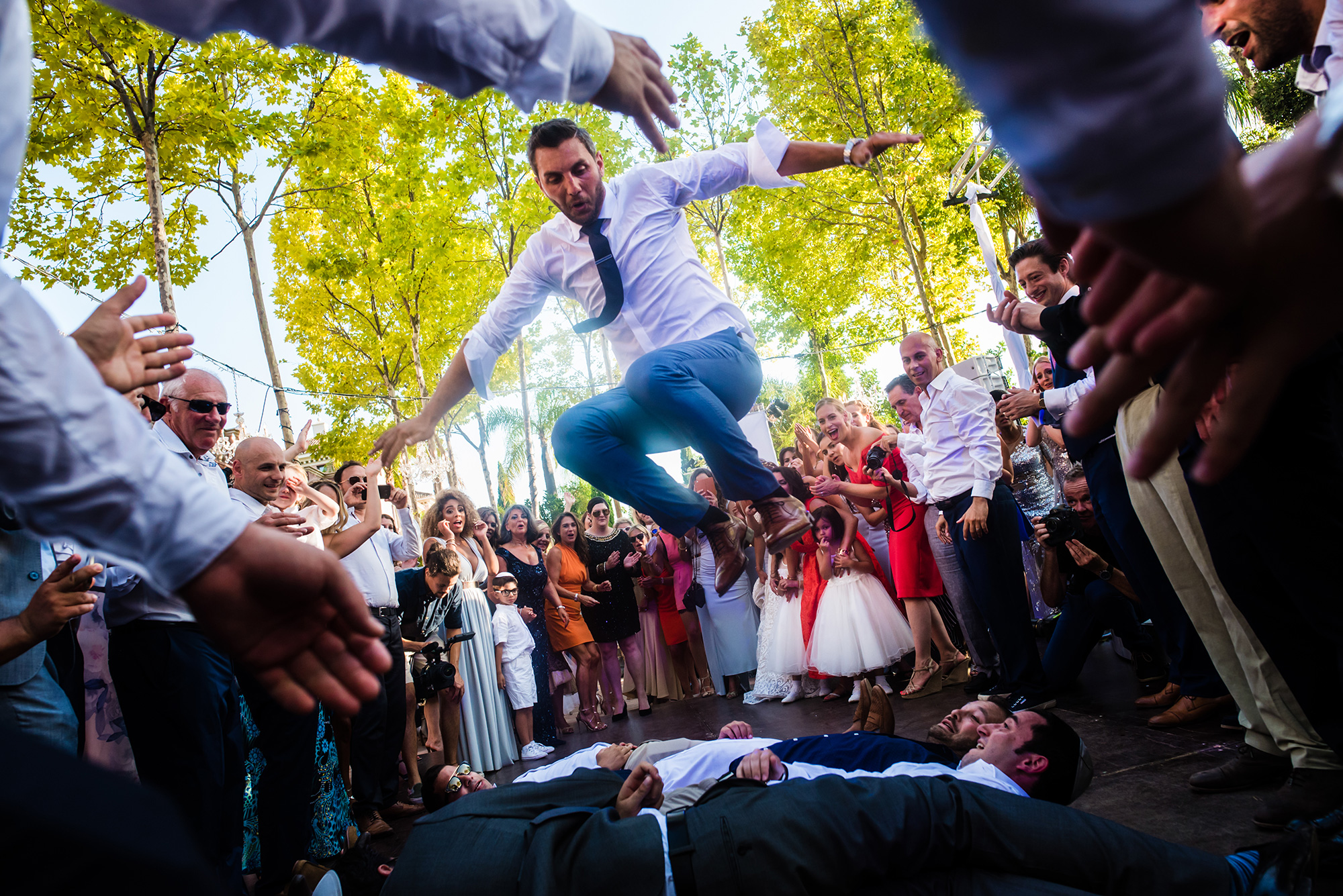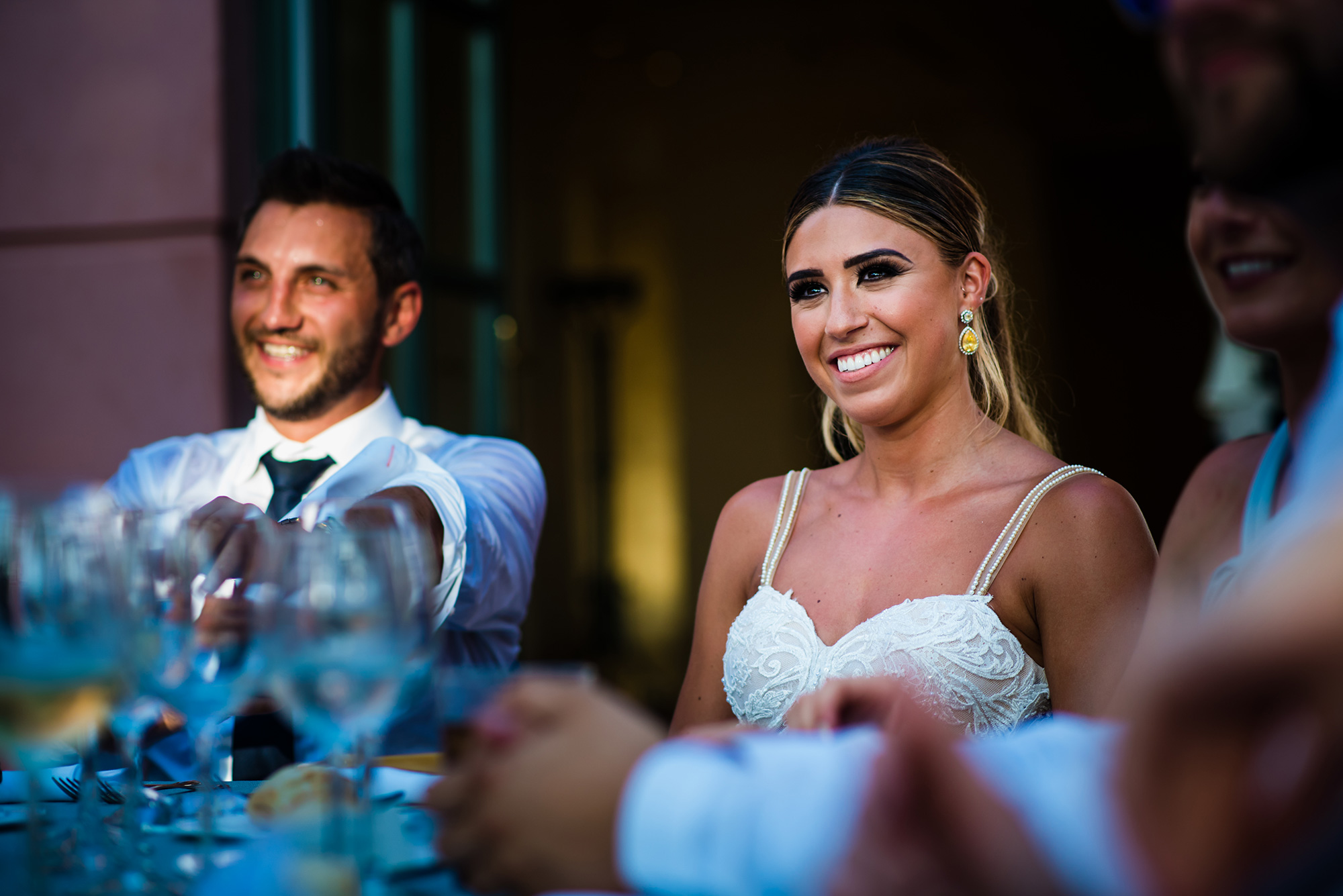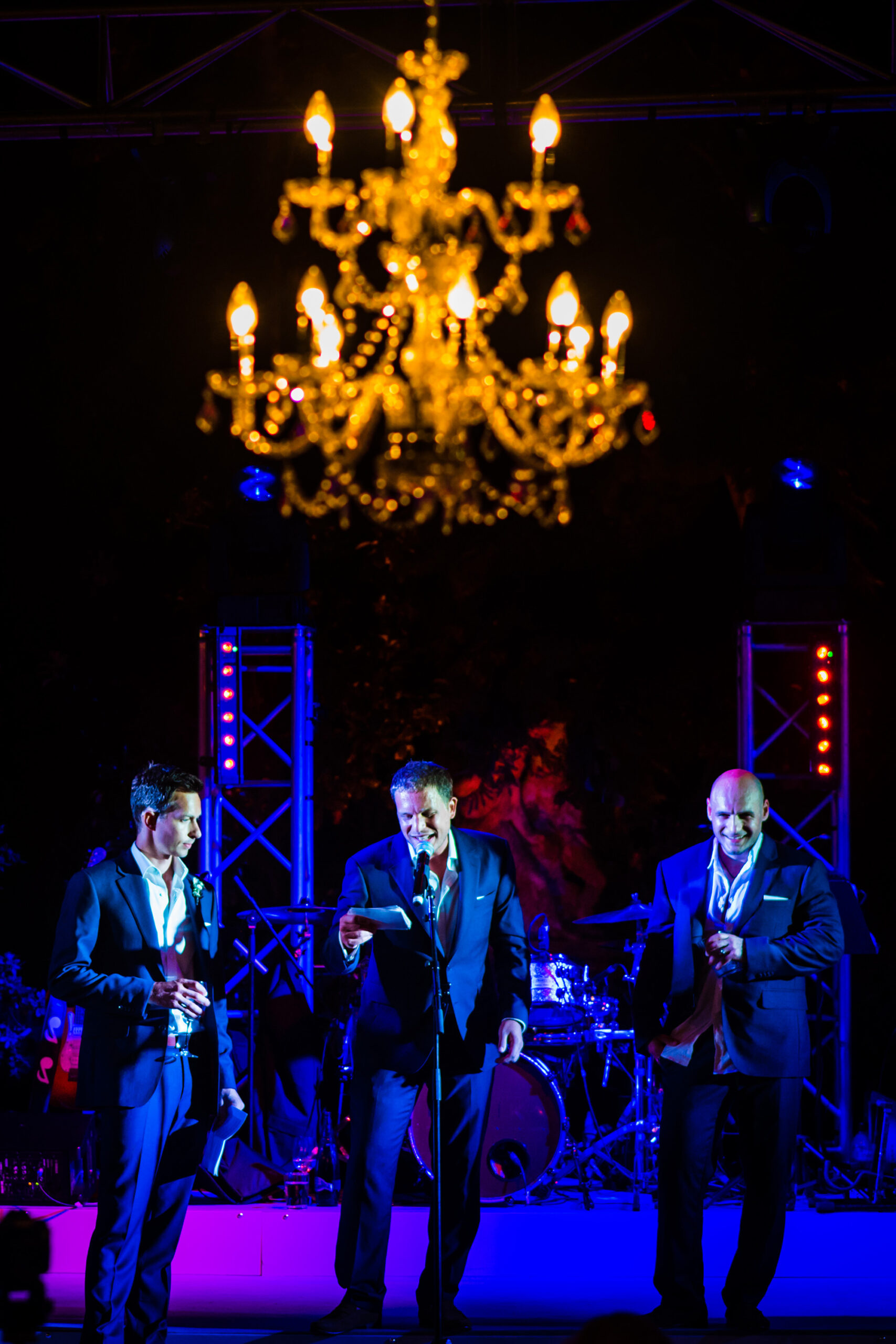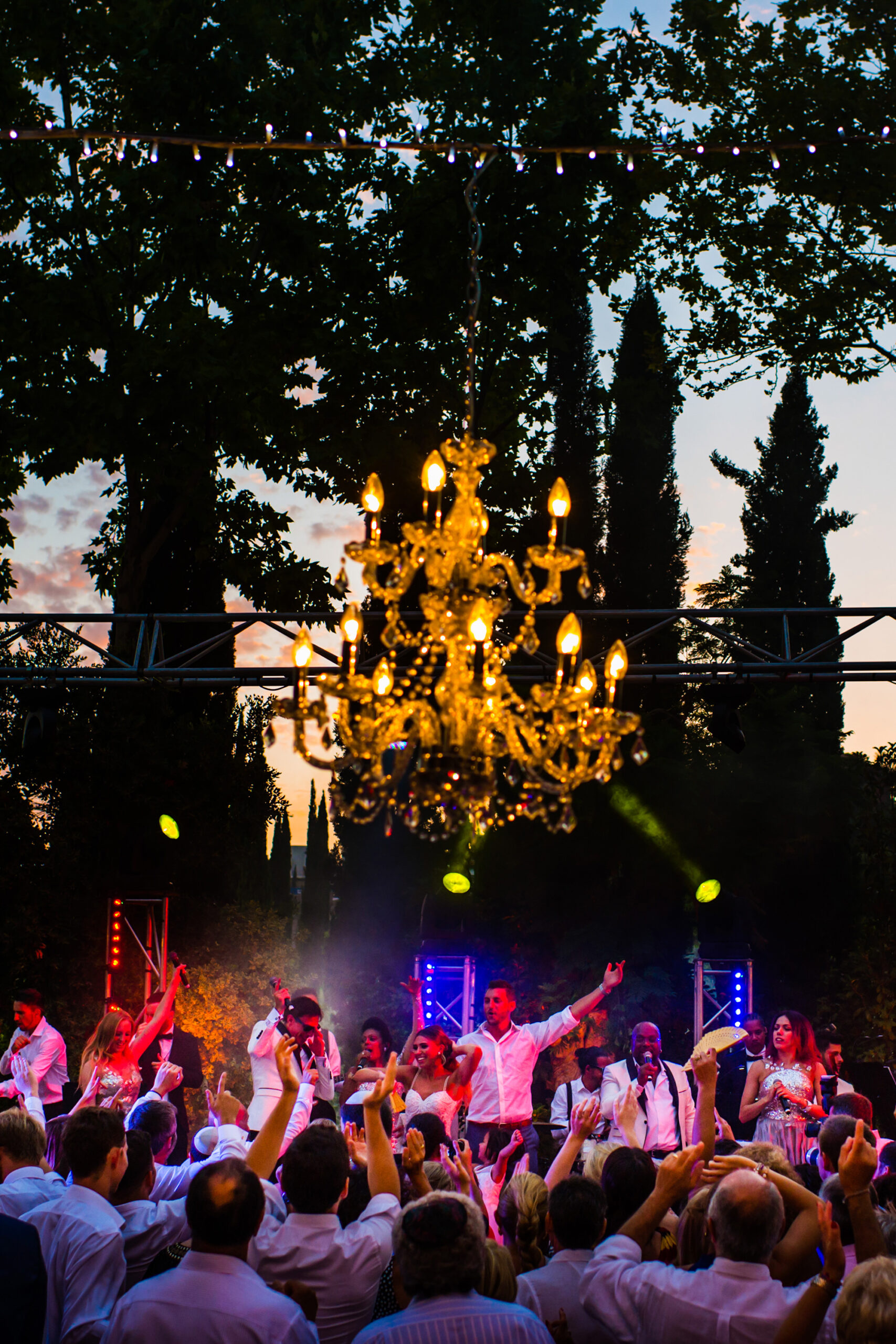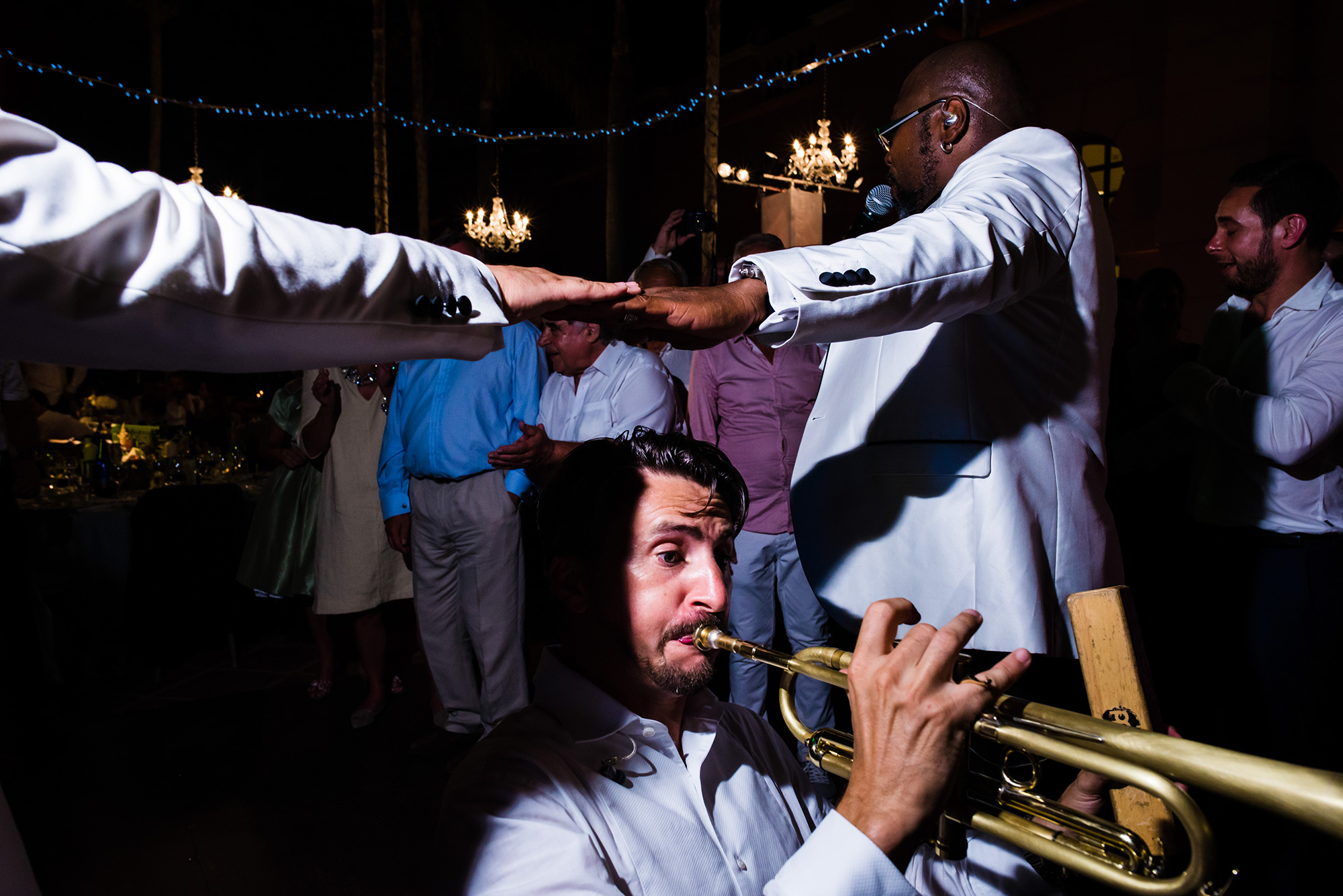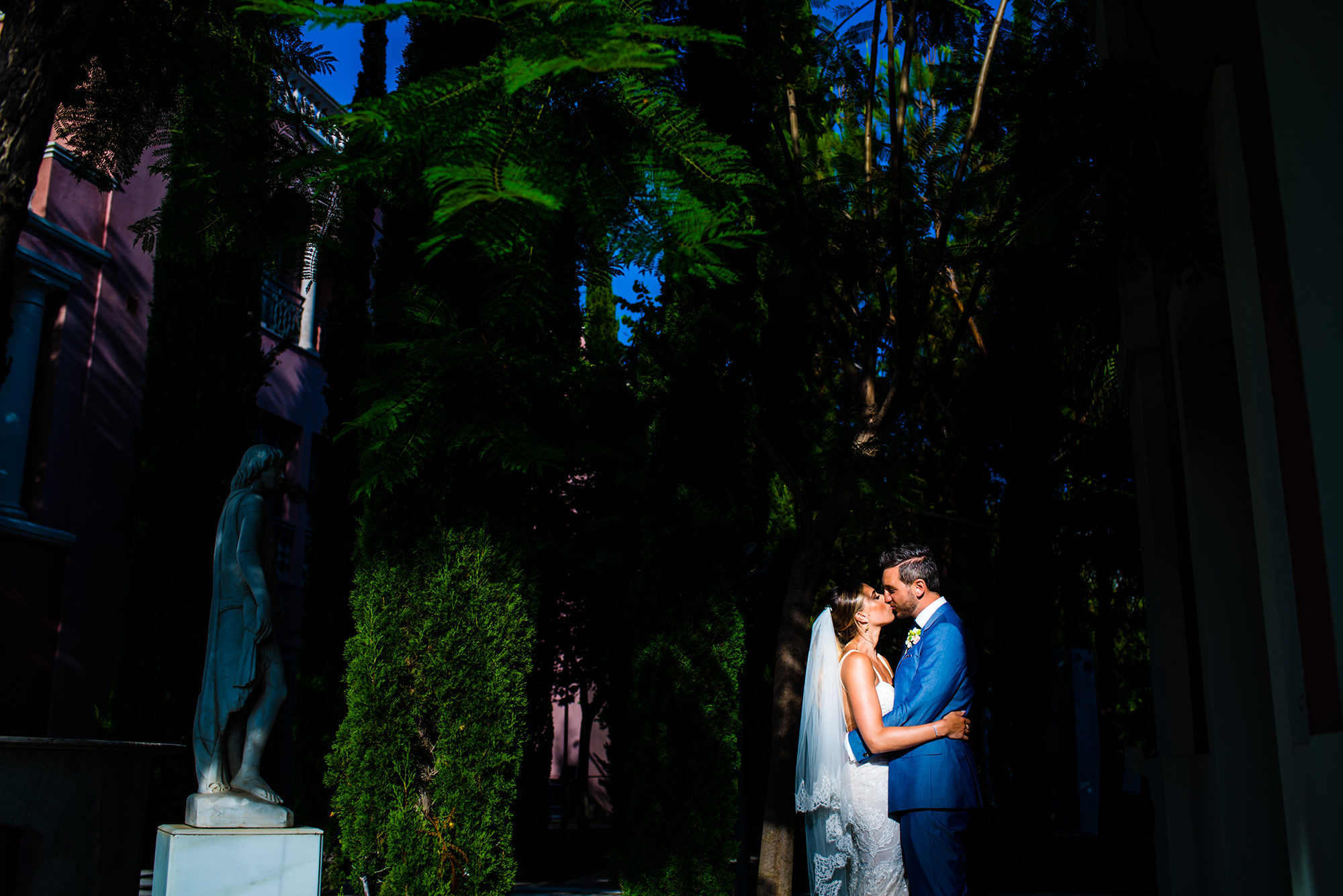 "Our wedding was surrounded by pure love," says Salena. "Yes we had a wedding with all the trimmings, but none of that compared to our friends and family coming together the way they all did."
https://vimeo.com/196885904
Video by Atmotion Productions.