From pick-up lines to wedding venue, Glencore in Scotland was been a big part of the relationship between Karlie and James.
A little dating app message from James, 29, to Karlie, 26 sparked their romance: "I read in your profile that you love to travel to Glencoe. I travel there myself frequently, it's the most magical little place." From there, the couple would make the effort to travel to the town every year.
While climbing Cow Hill, Glencoe was also where James popped the question. "We knew in our heart and soul that our wedding would be in Glencoe, so everything was planned around our location," explains Karlie. "In terms of style, we were very much focused on maintaining the rugged highlands within our image," says Karlie. "An Torr itself is nestled within a haunting mountainous backdrop; the idyllic Scottish land. From selecting James' family clan tartan for his kilt, we incorporated this into my attire with a hand knit shawl of the same."
The October 13, 2018 traditional highland Scottish wedding took place at Glencoe House, where the couple and their five guests were welcomed with scones and whisky by a crackling fire!
Photos courtesy of Margaret Soraya Photography.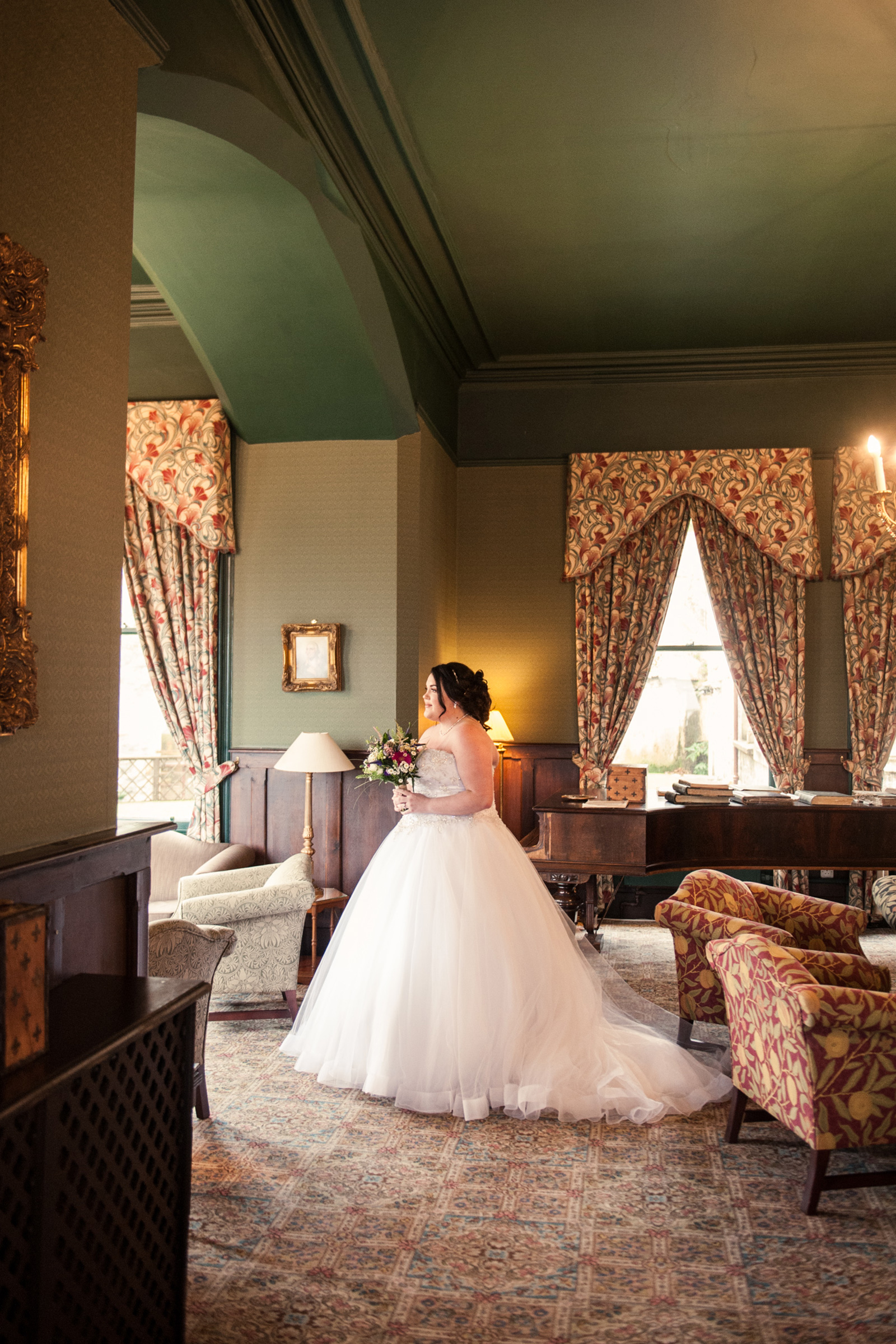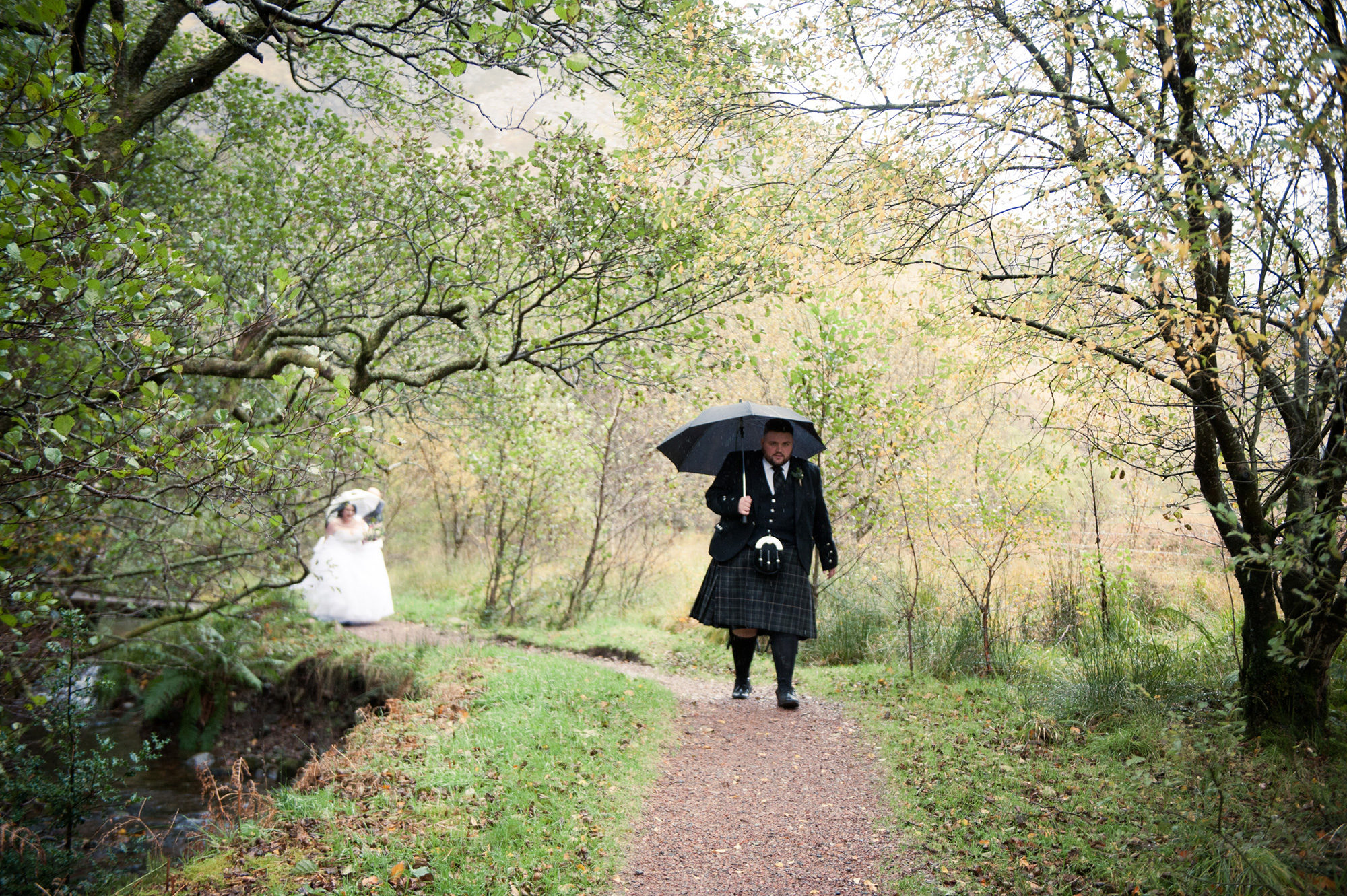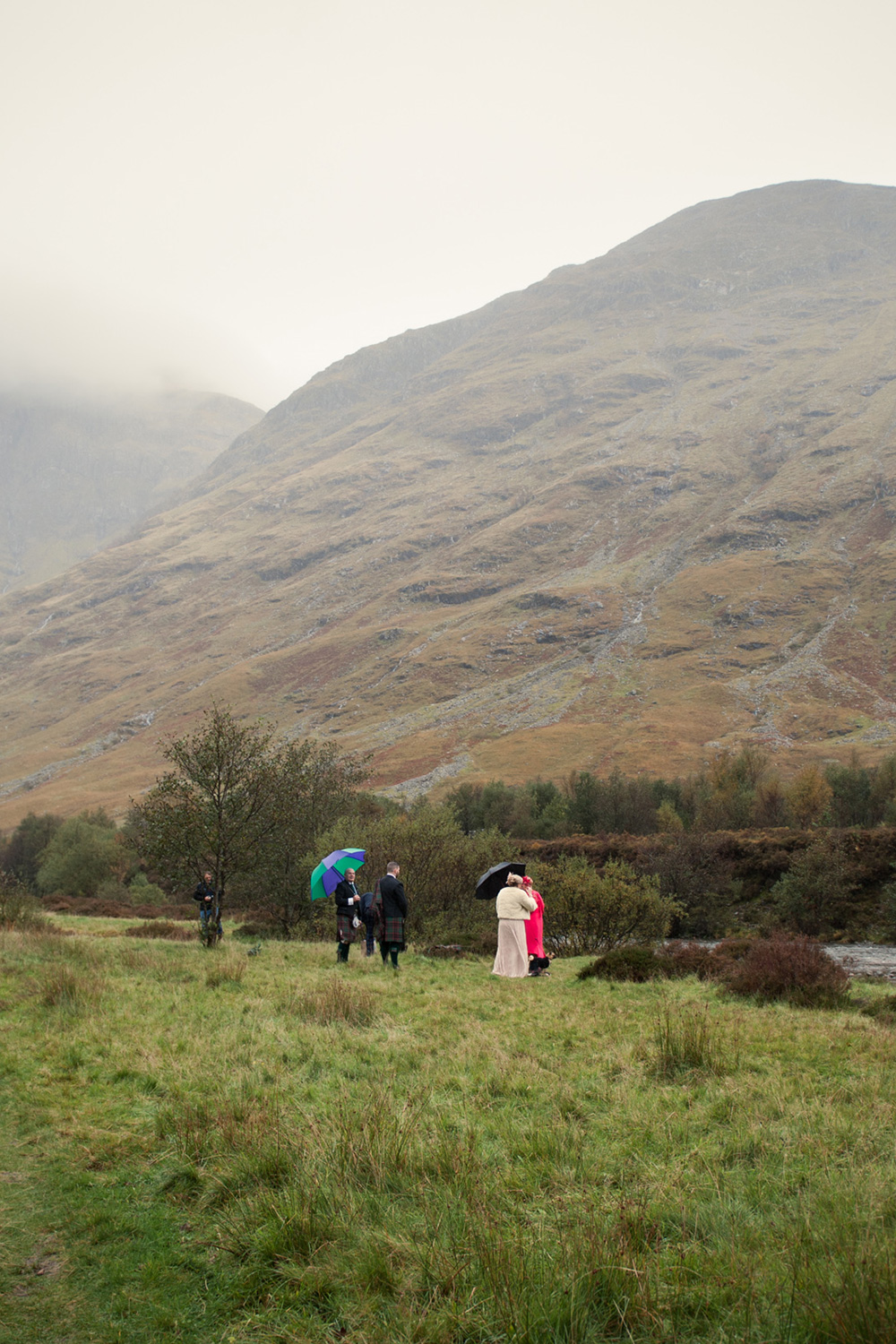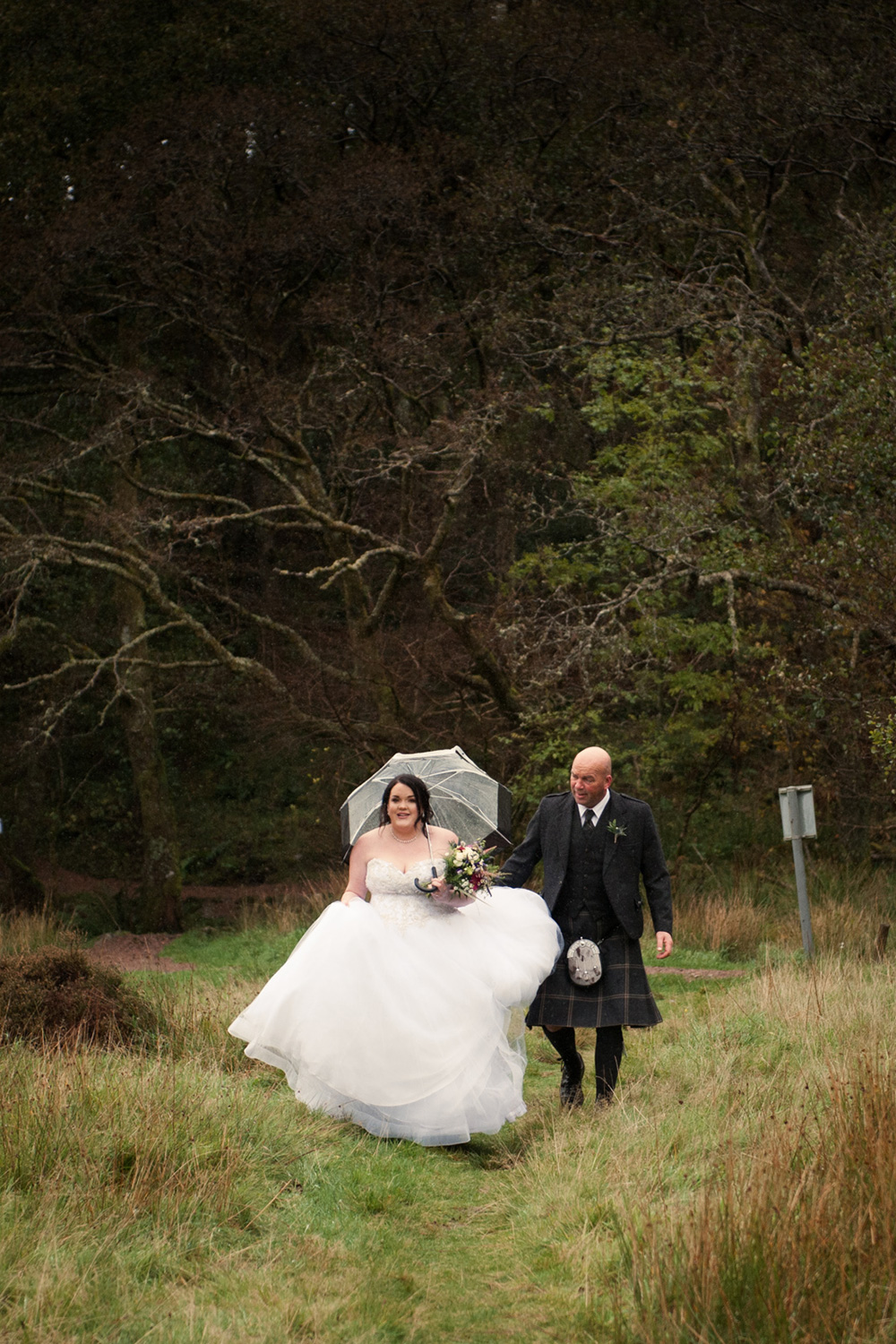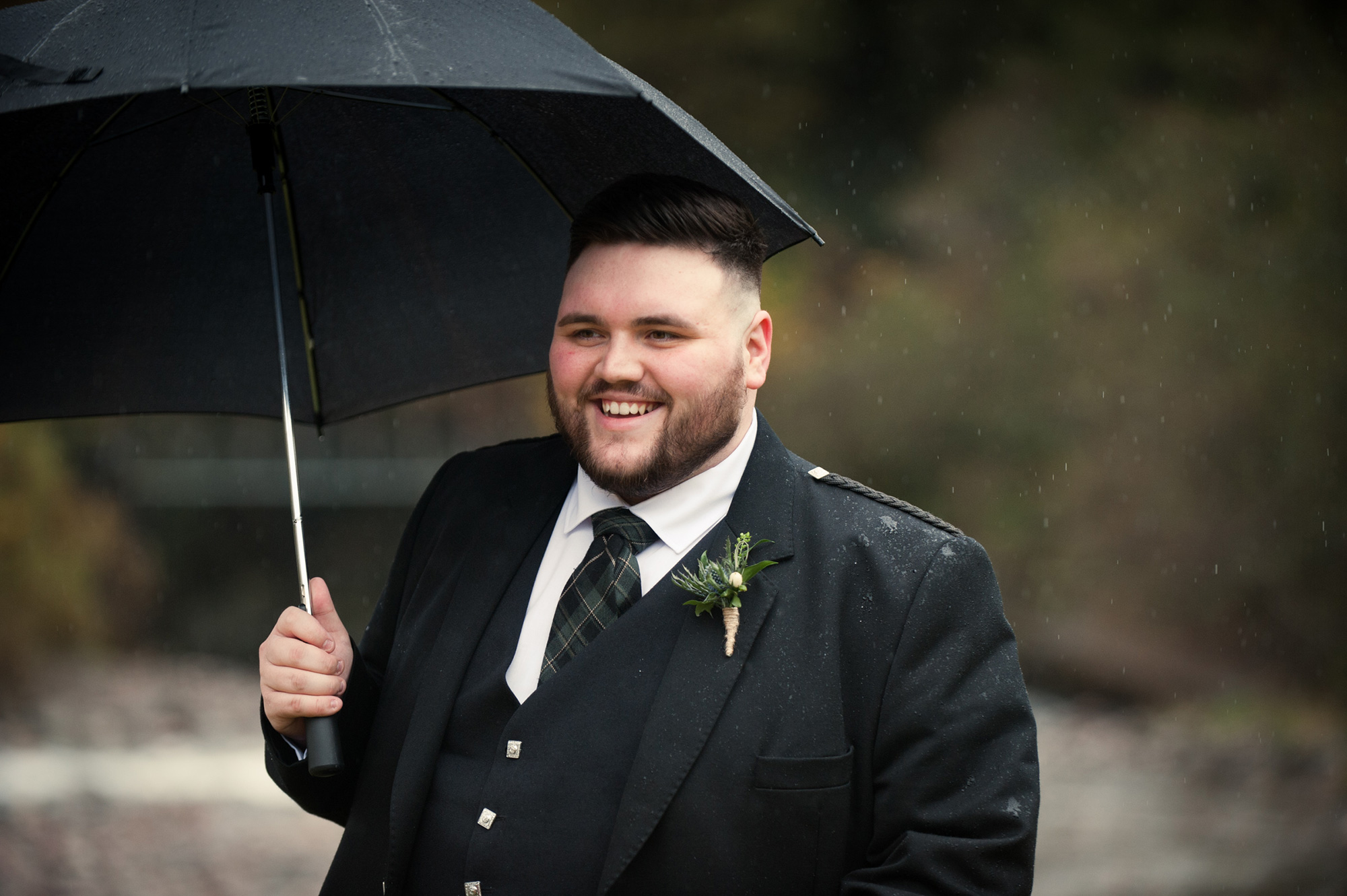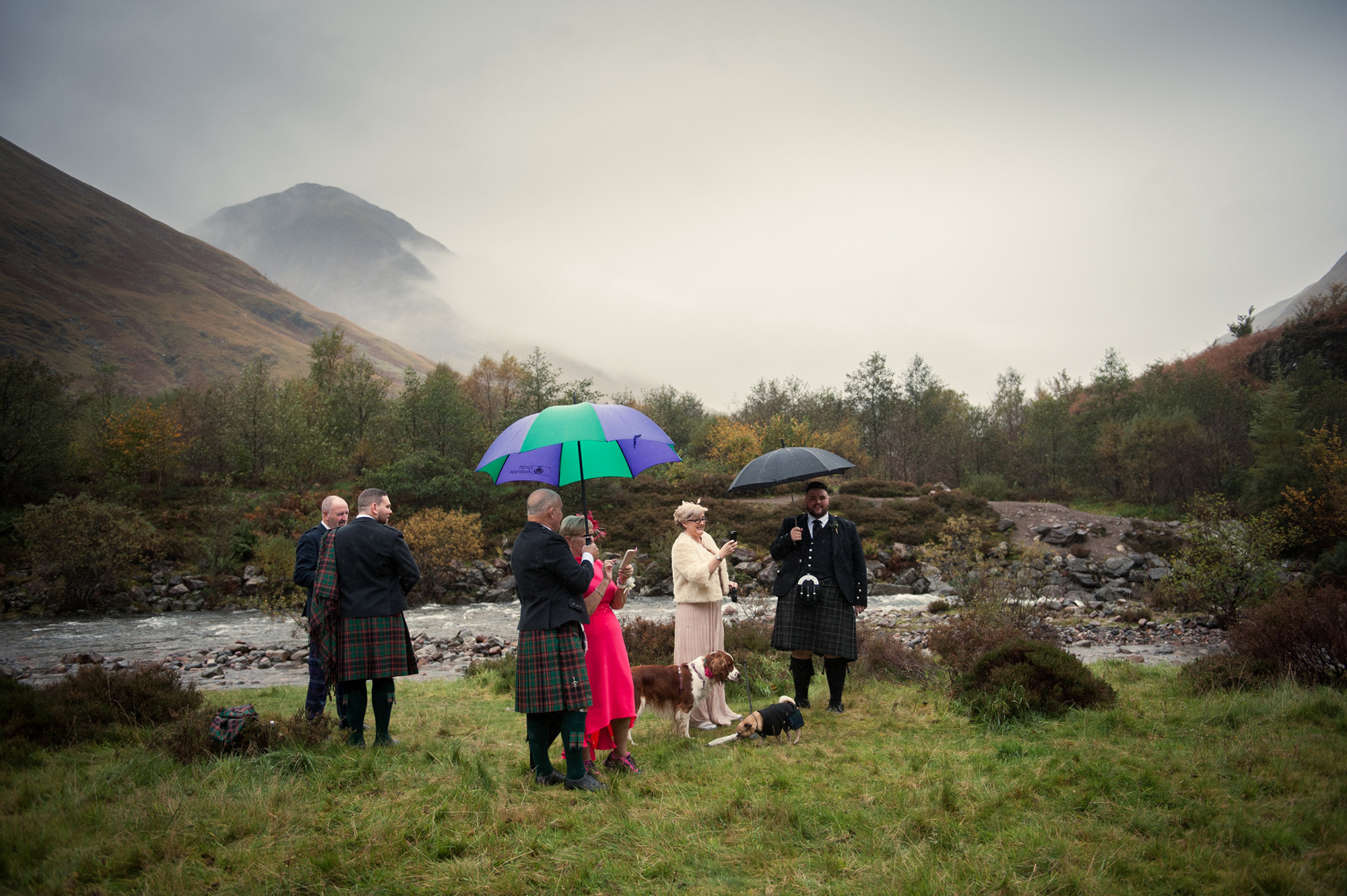 "Our similar interests paired with our love of Scotland spun a passionate relationship from the first contact," says Karlie.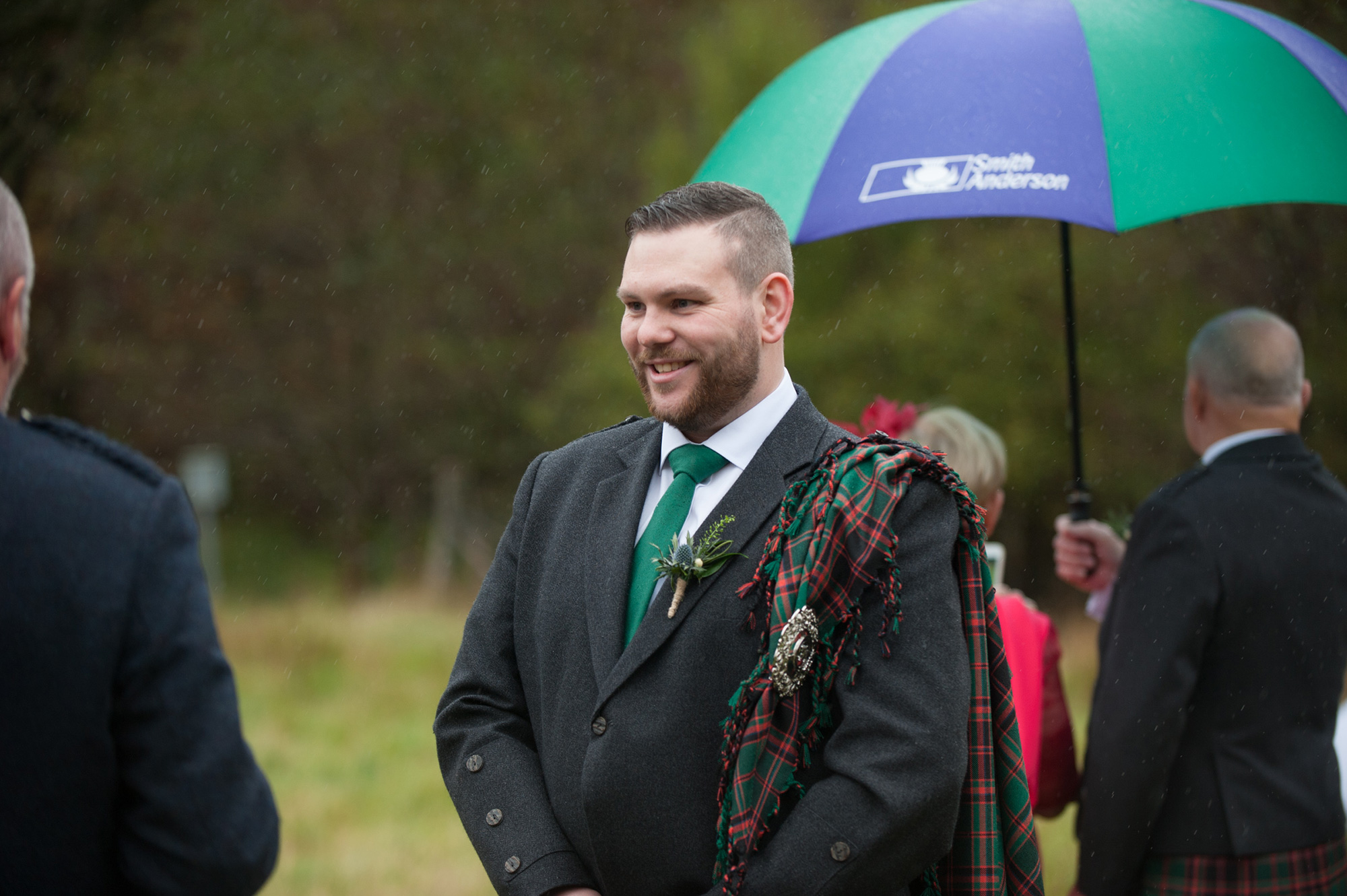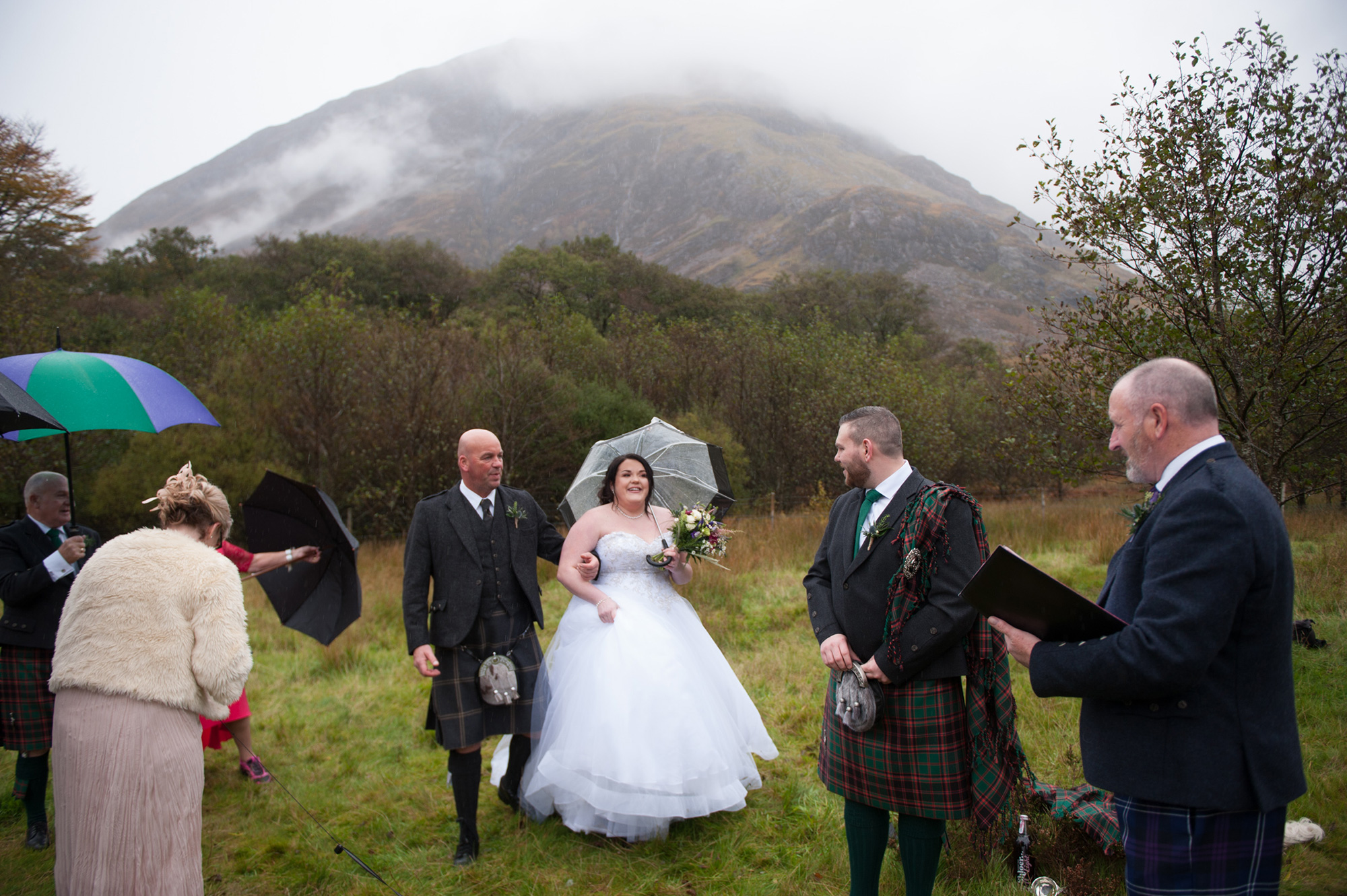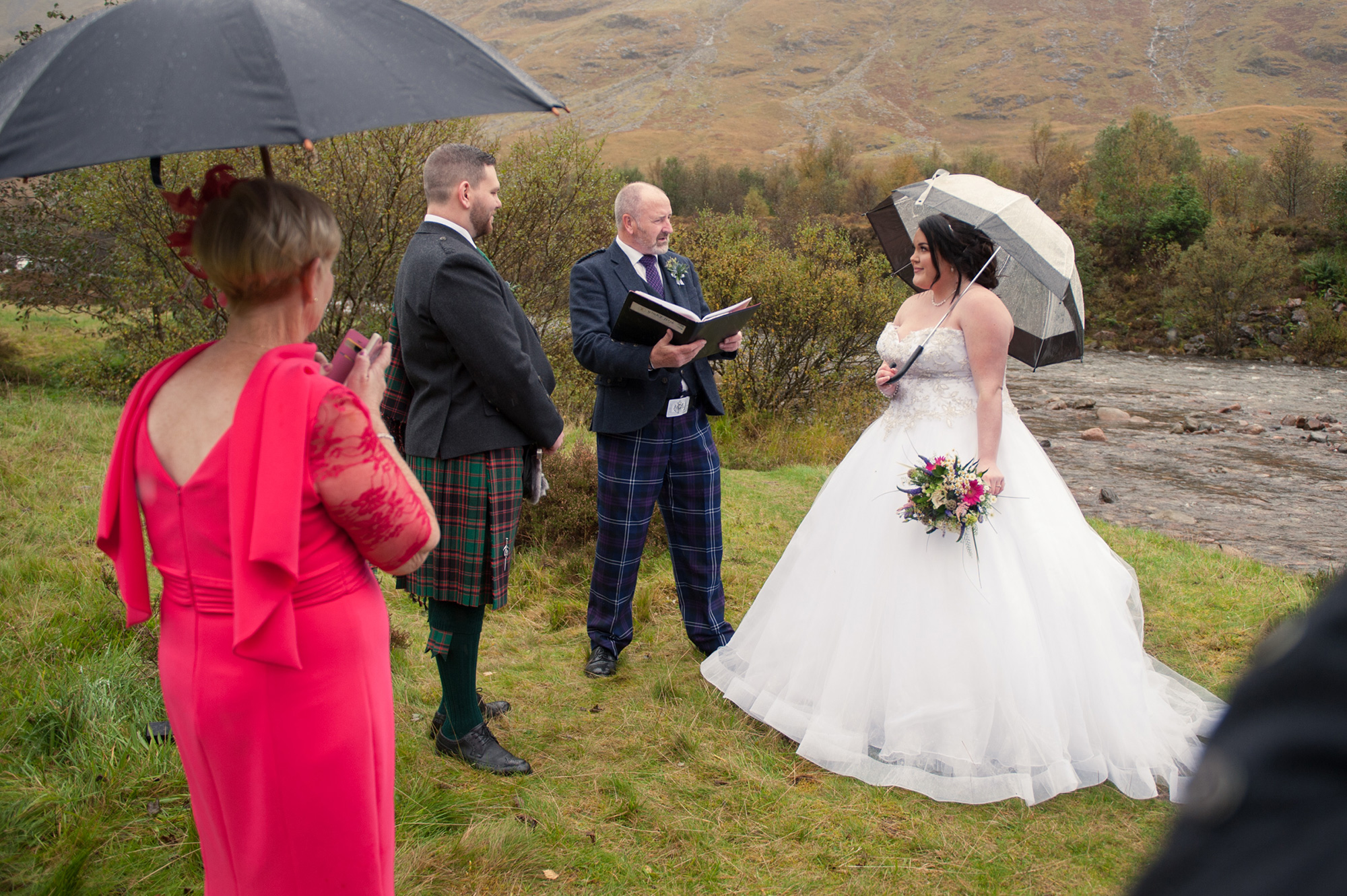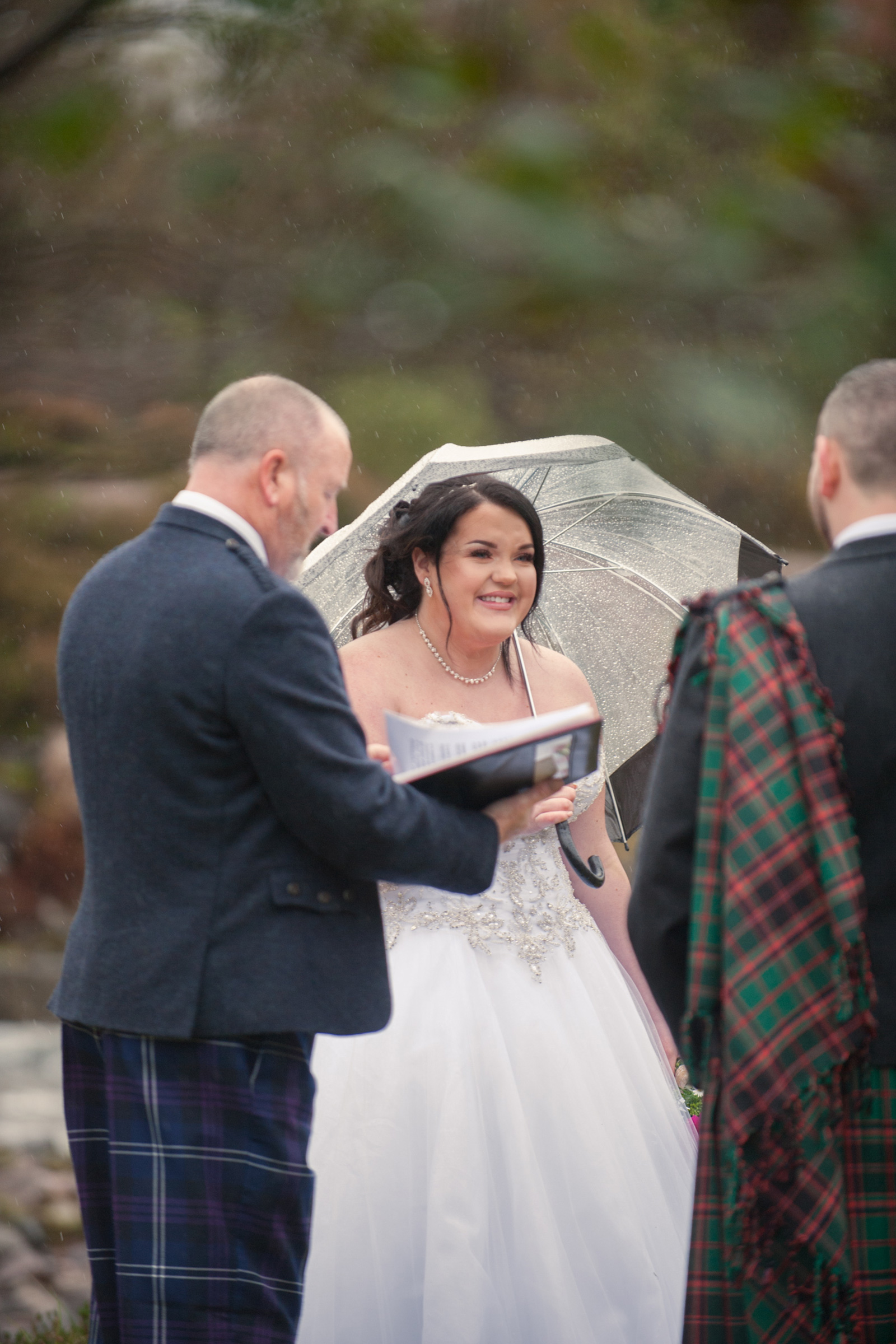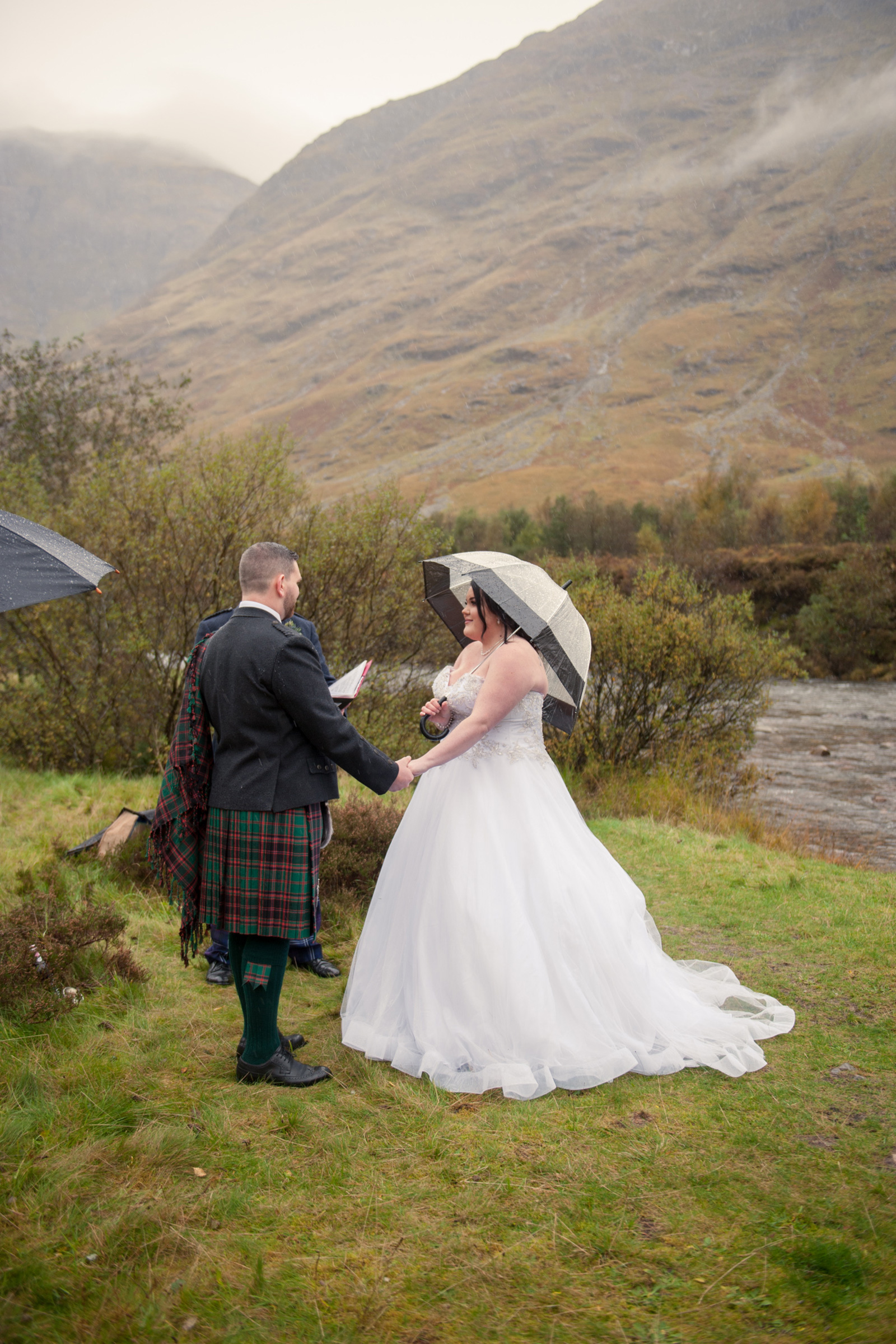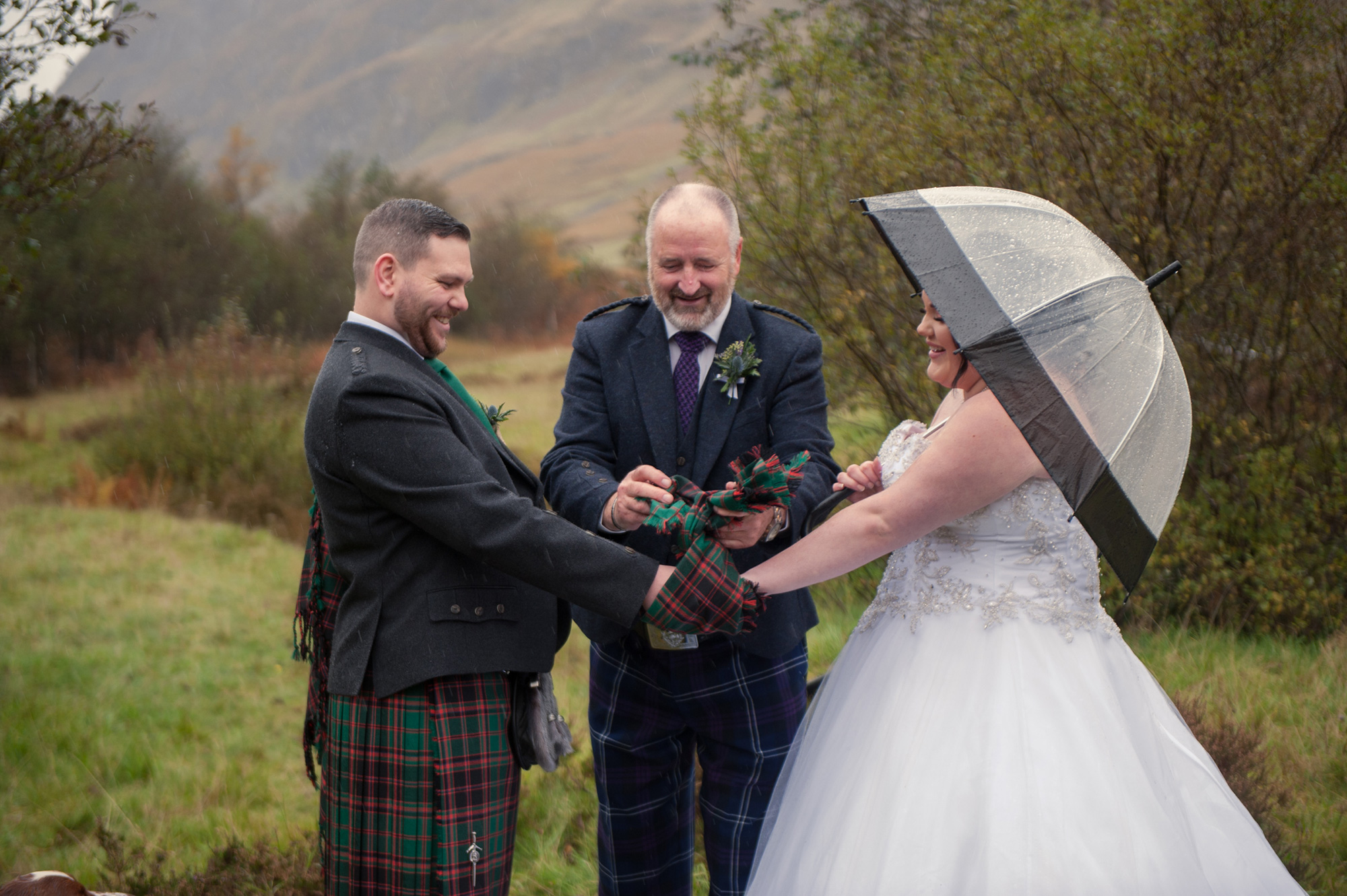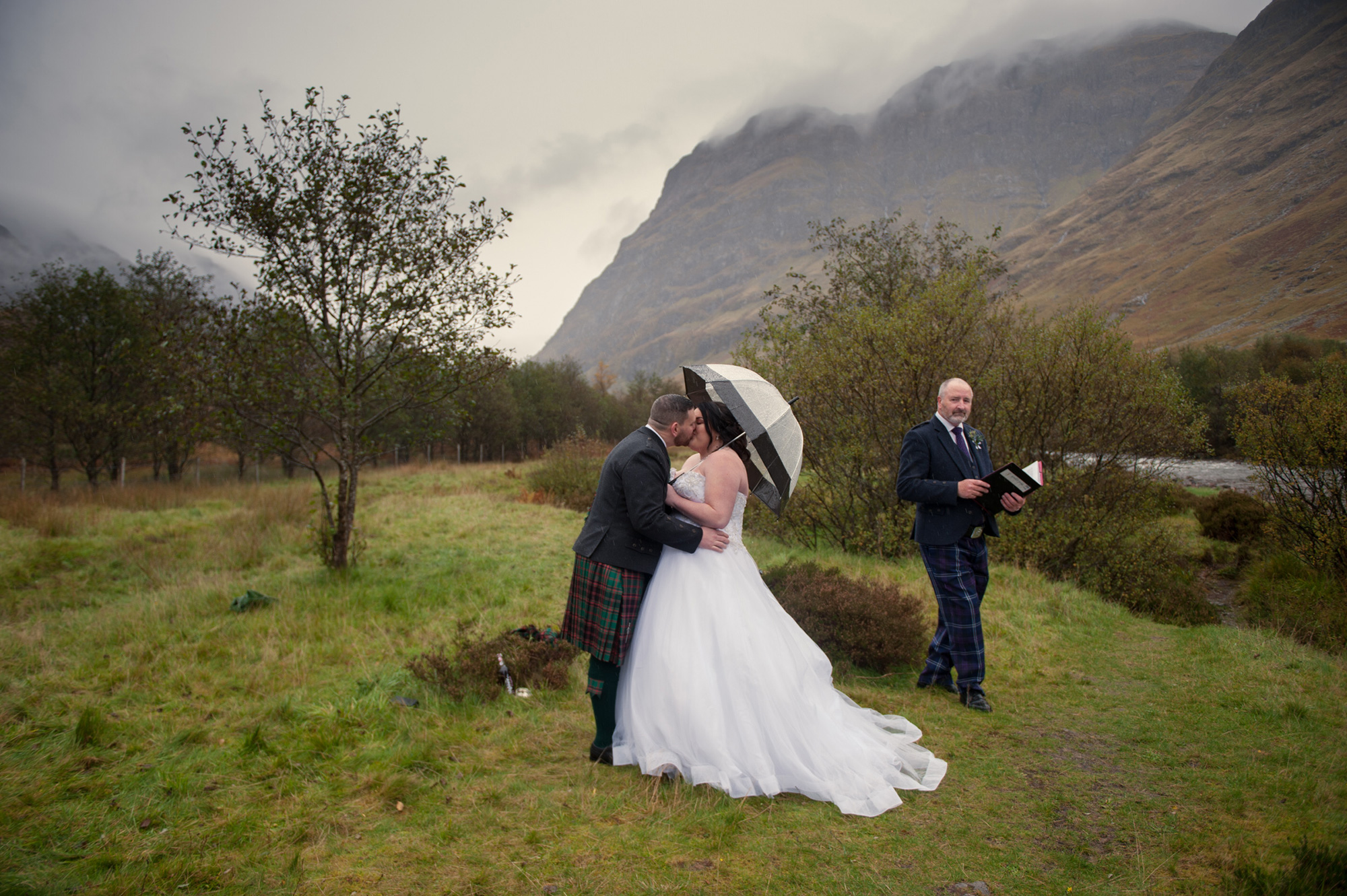 "The images captured by Margaret represent so much more than what my descriptions can offer; the remarkable backdrop is undeniable — but the talent of the photography, even more so," the bride says of their photographer.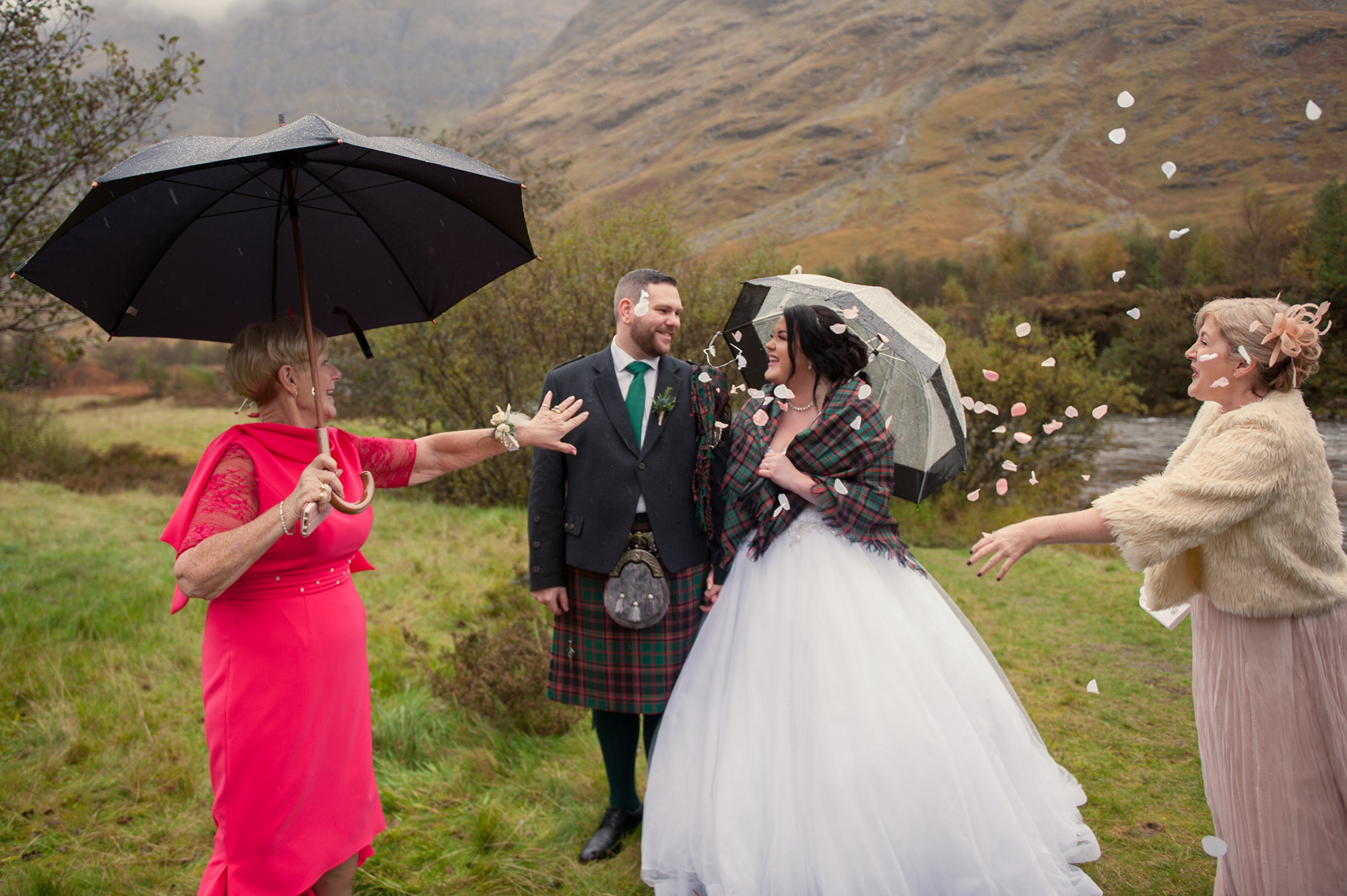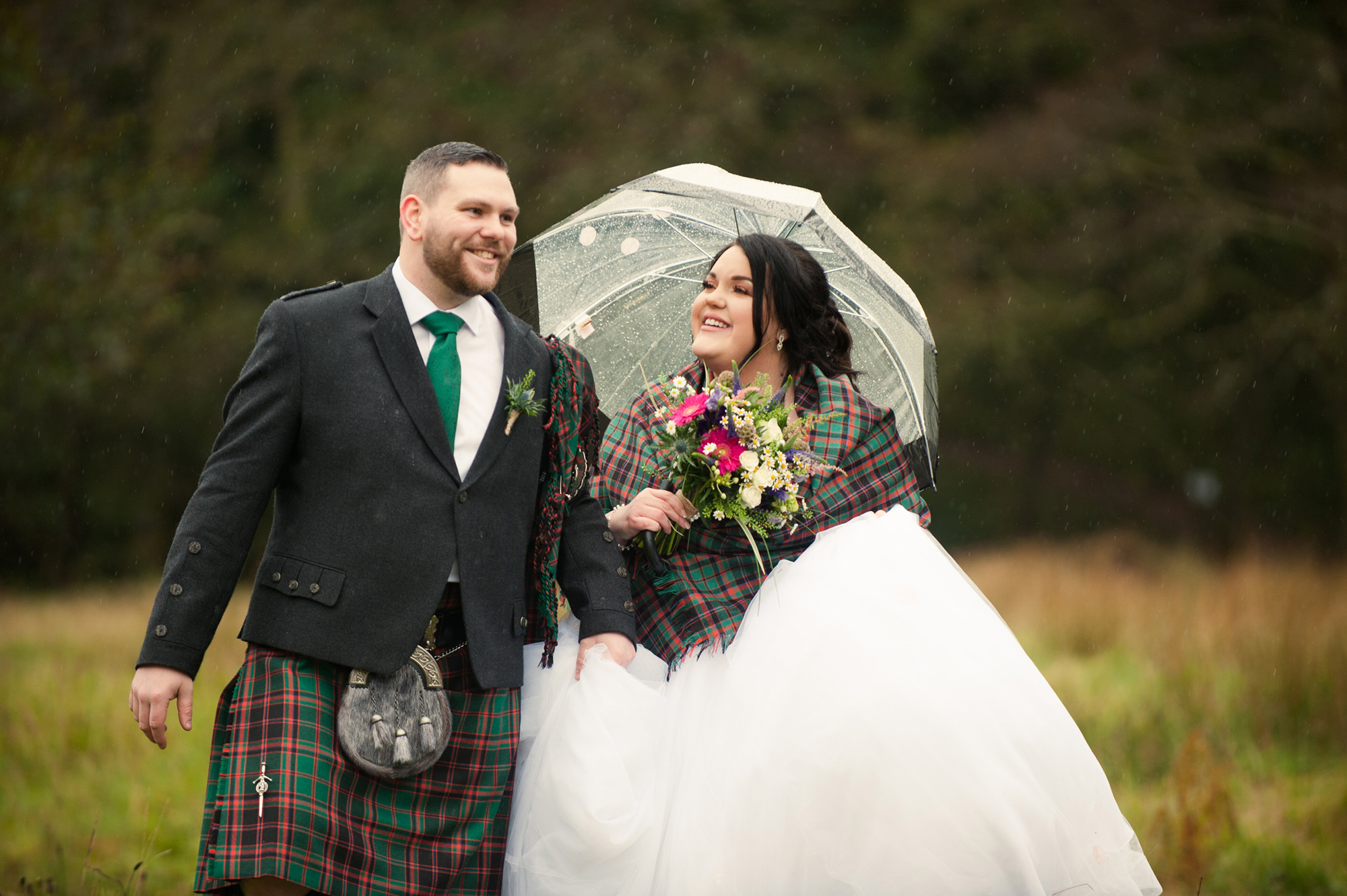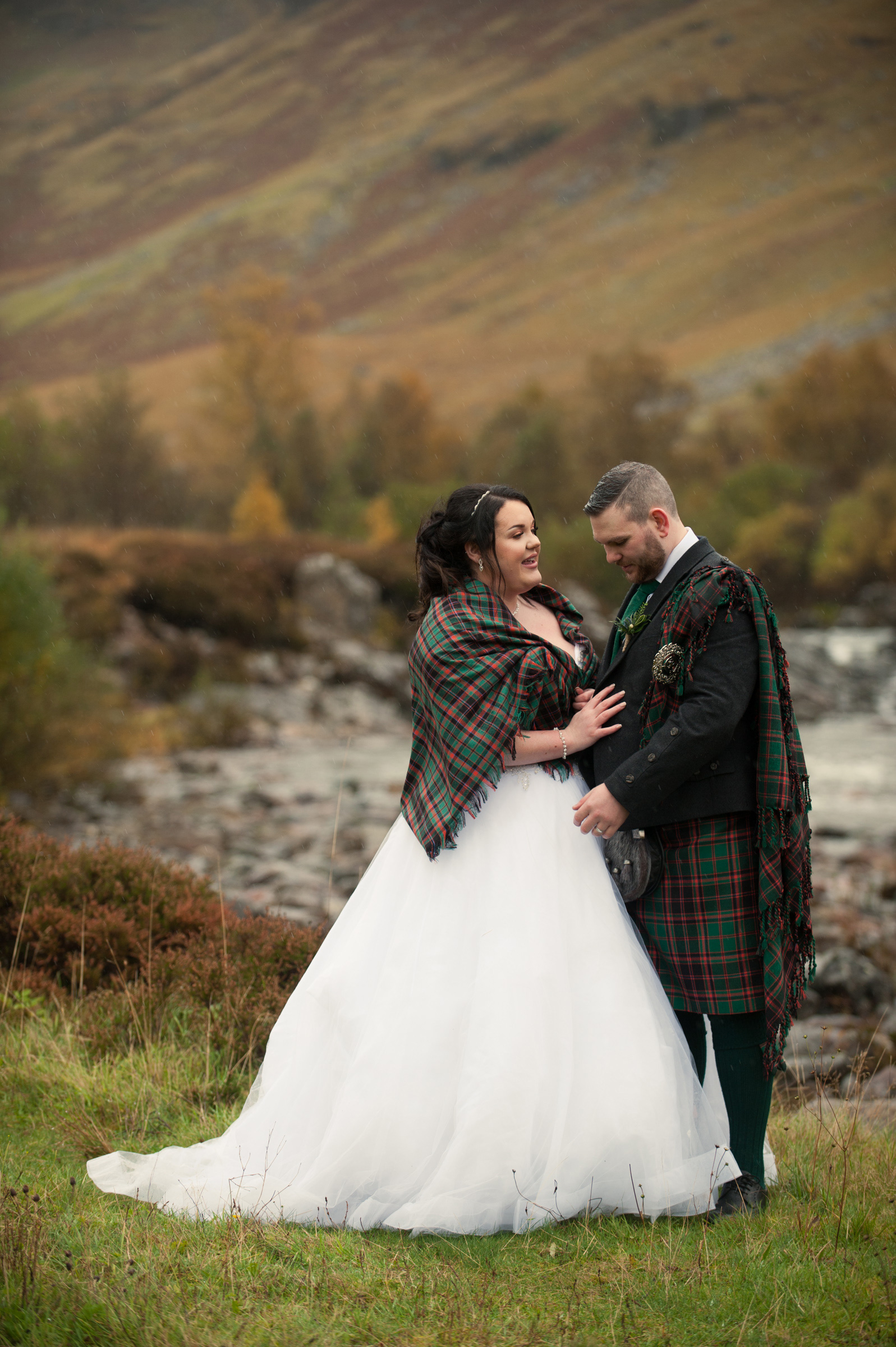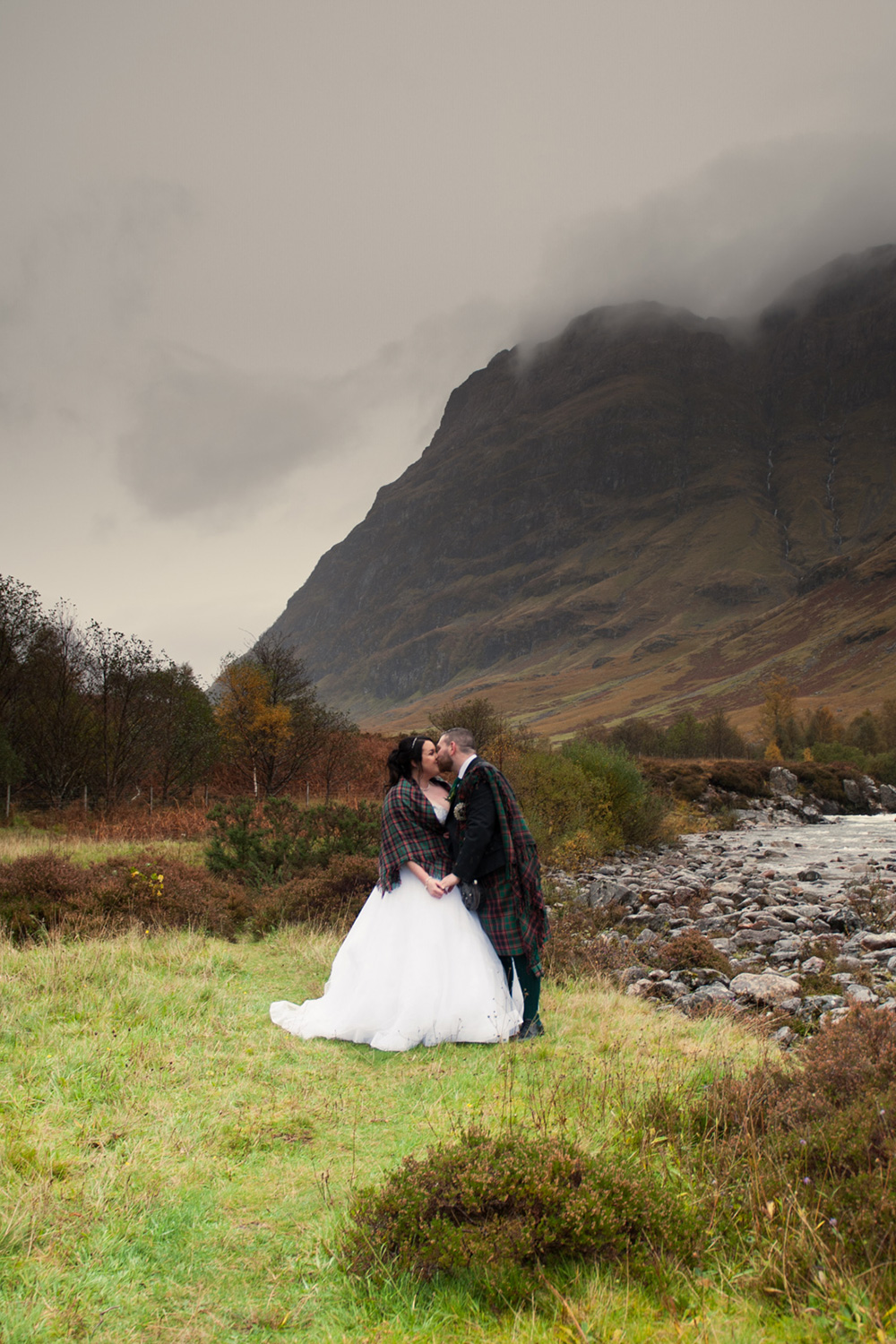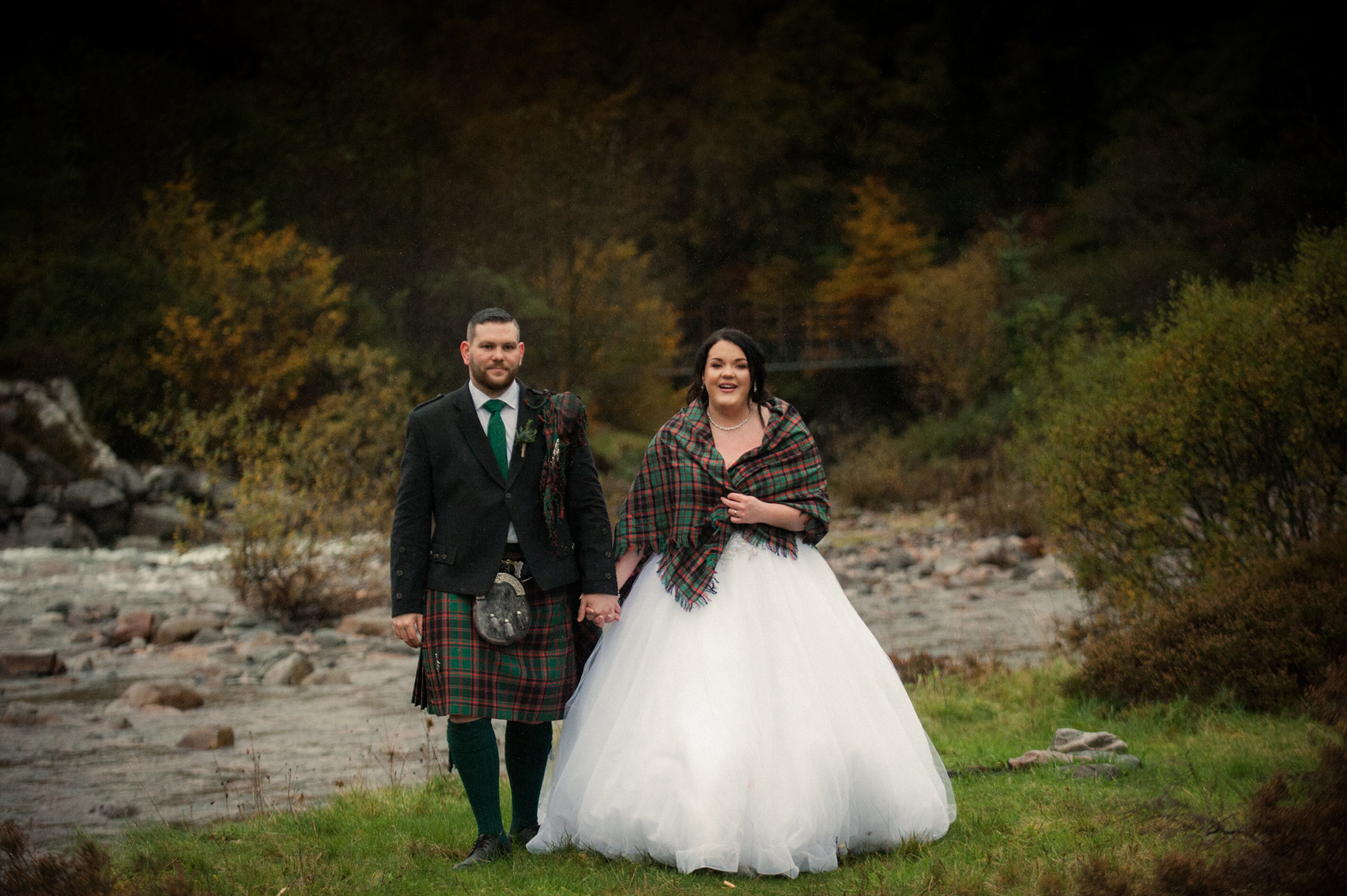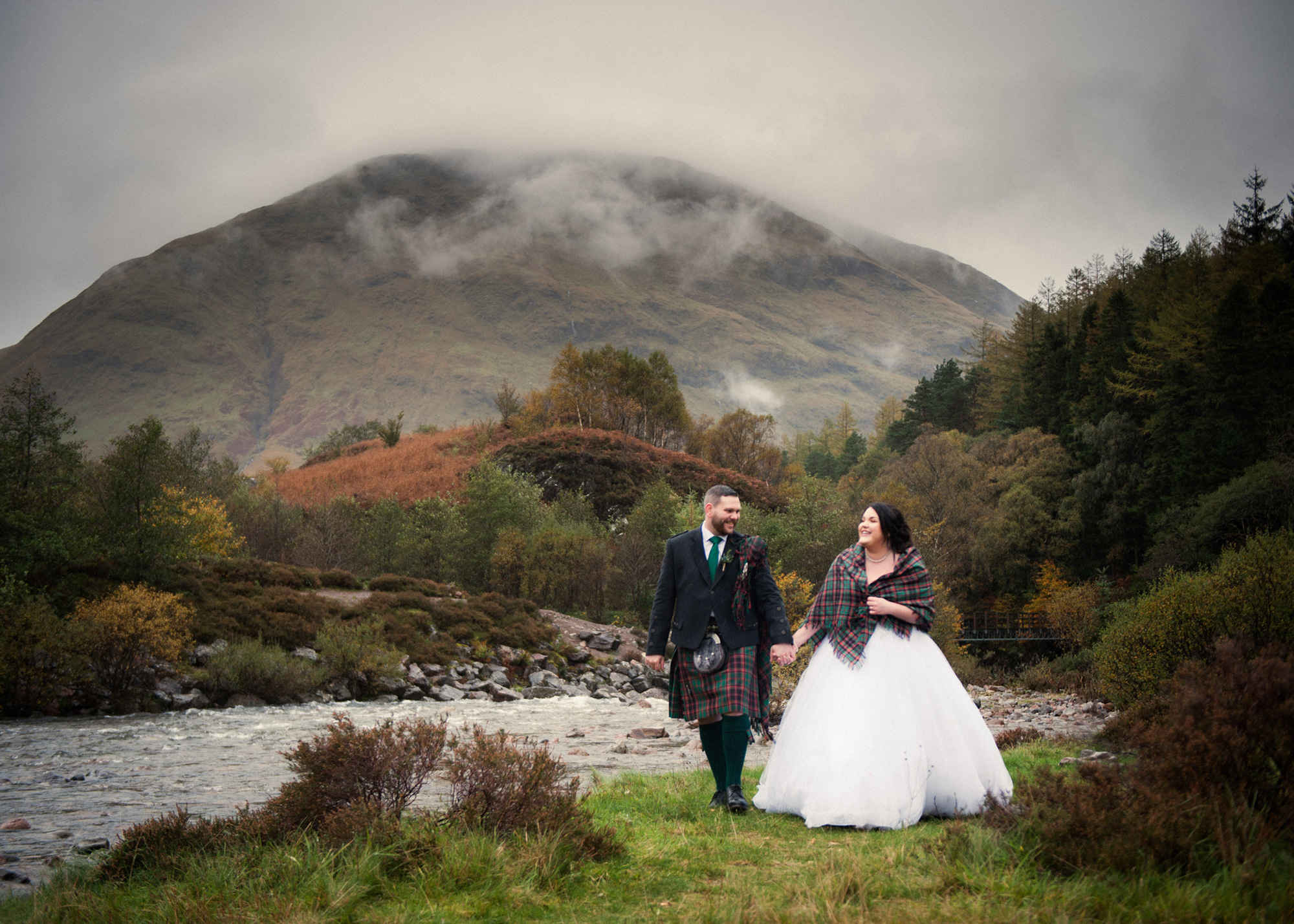 "We were so engaged within ourselves, being lashed by the torrential Scottish rain that we all but forgot the presence of a camera capturing us from the mist," smiles the bride.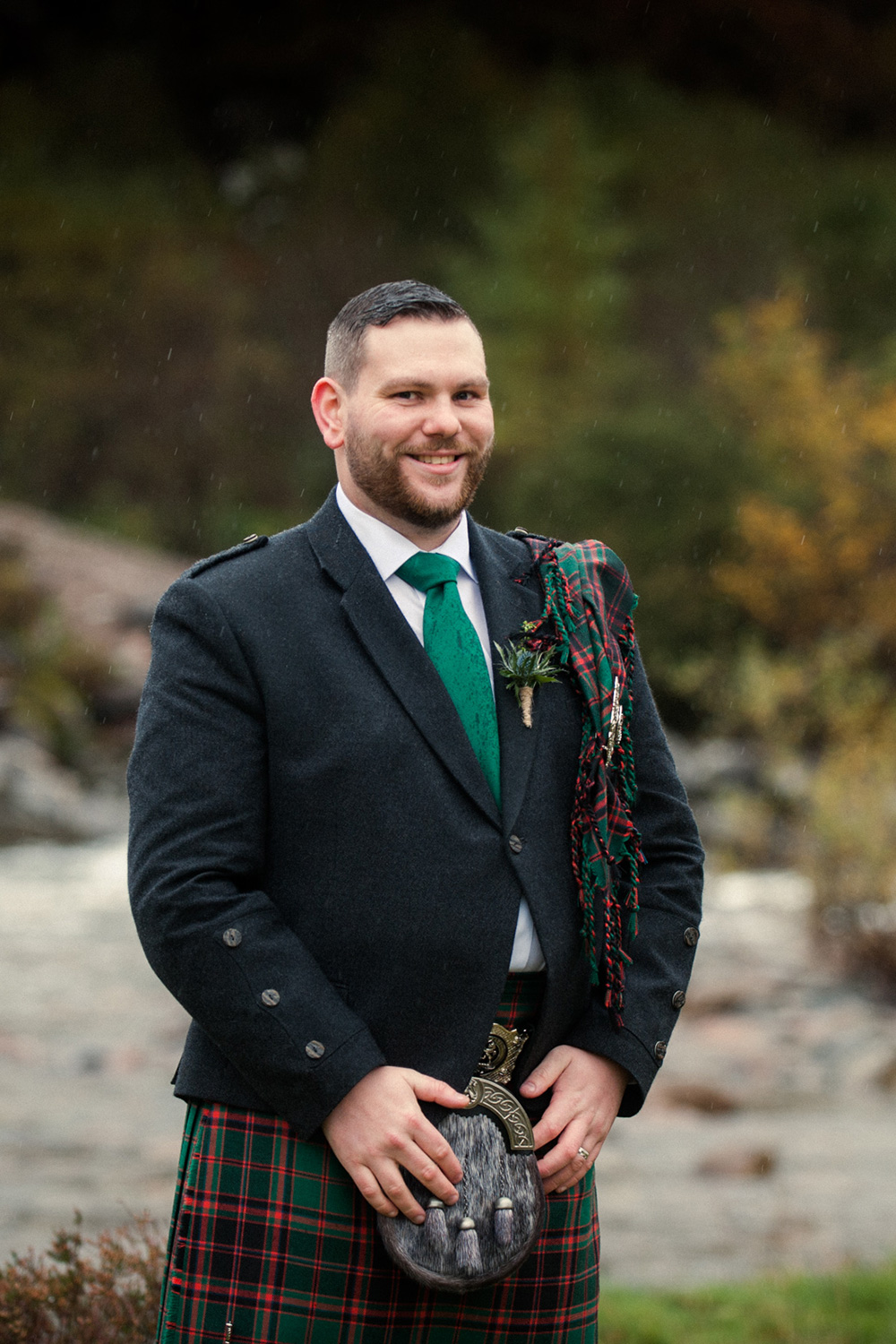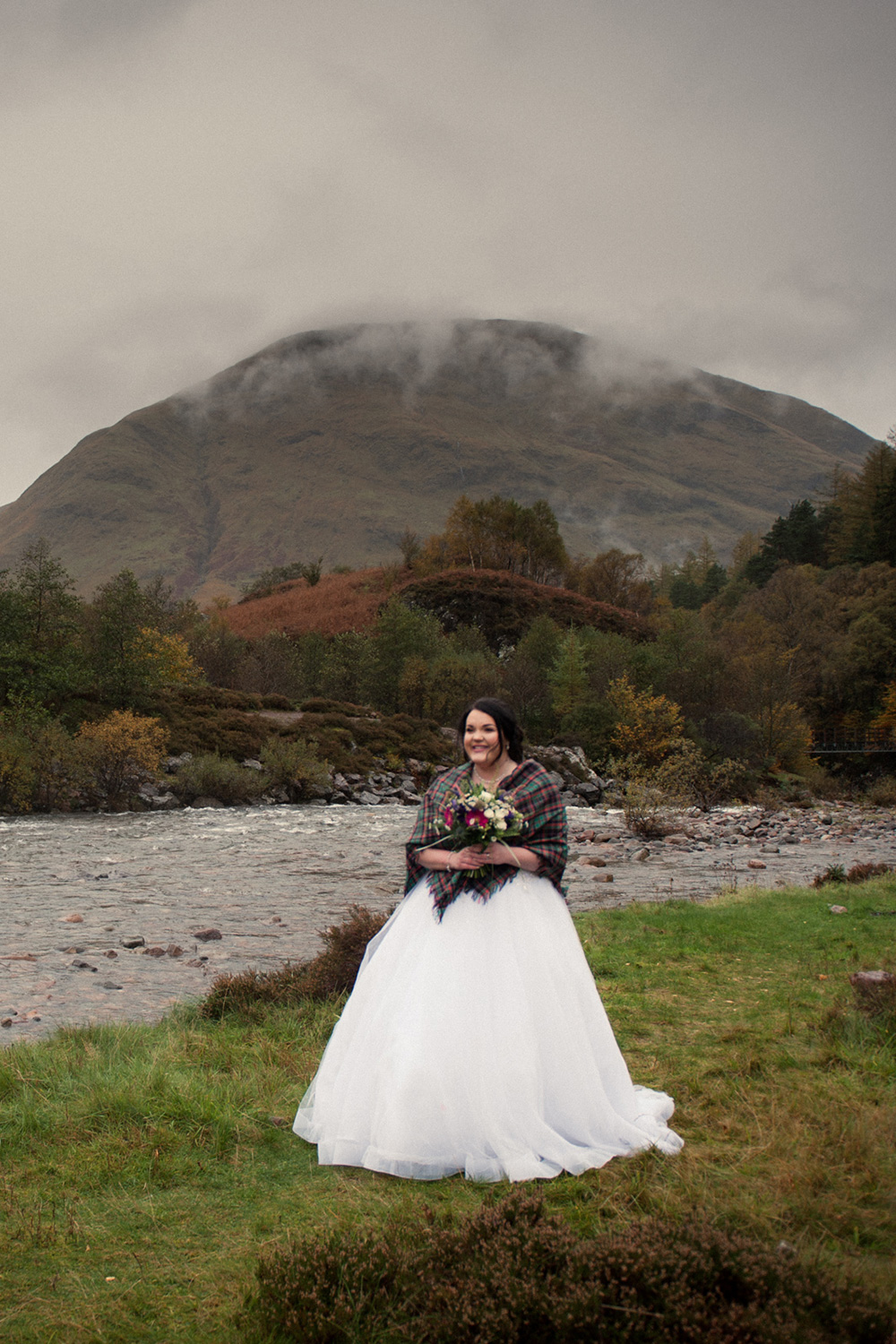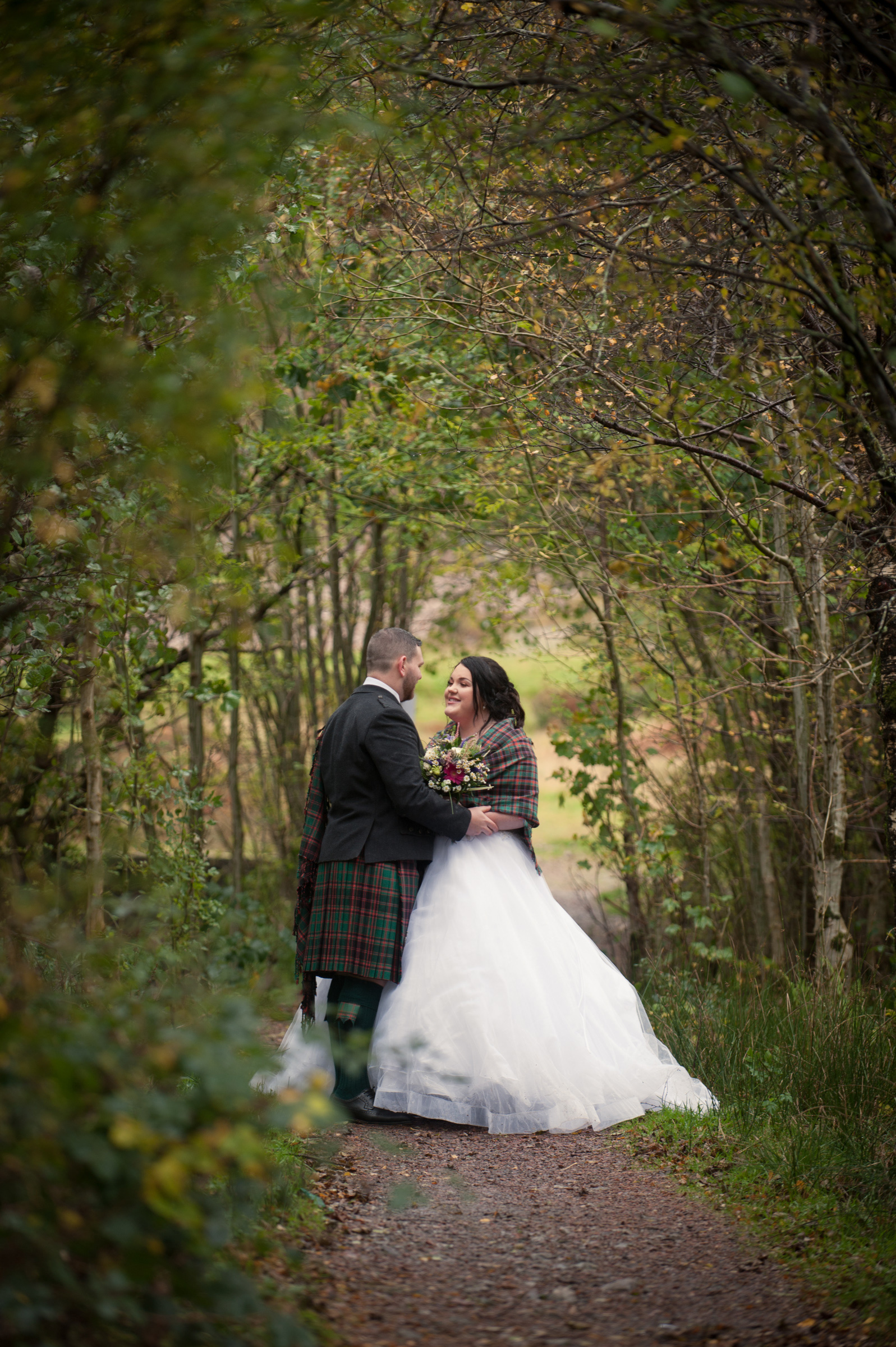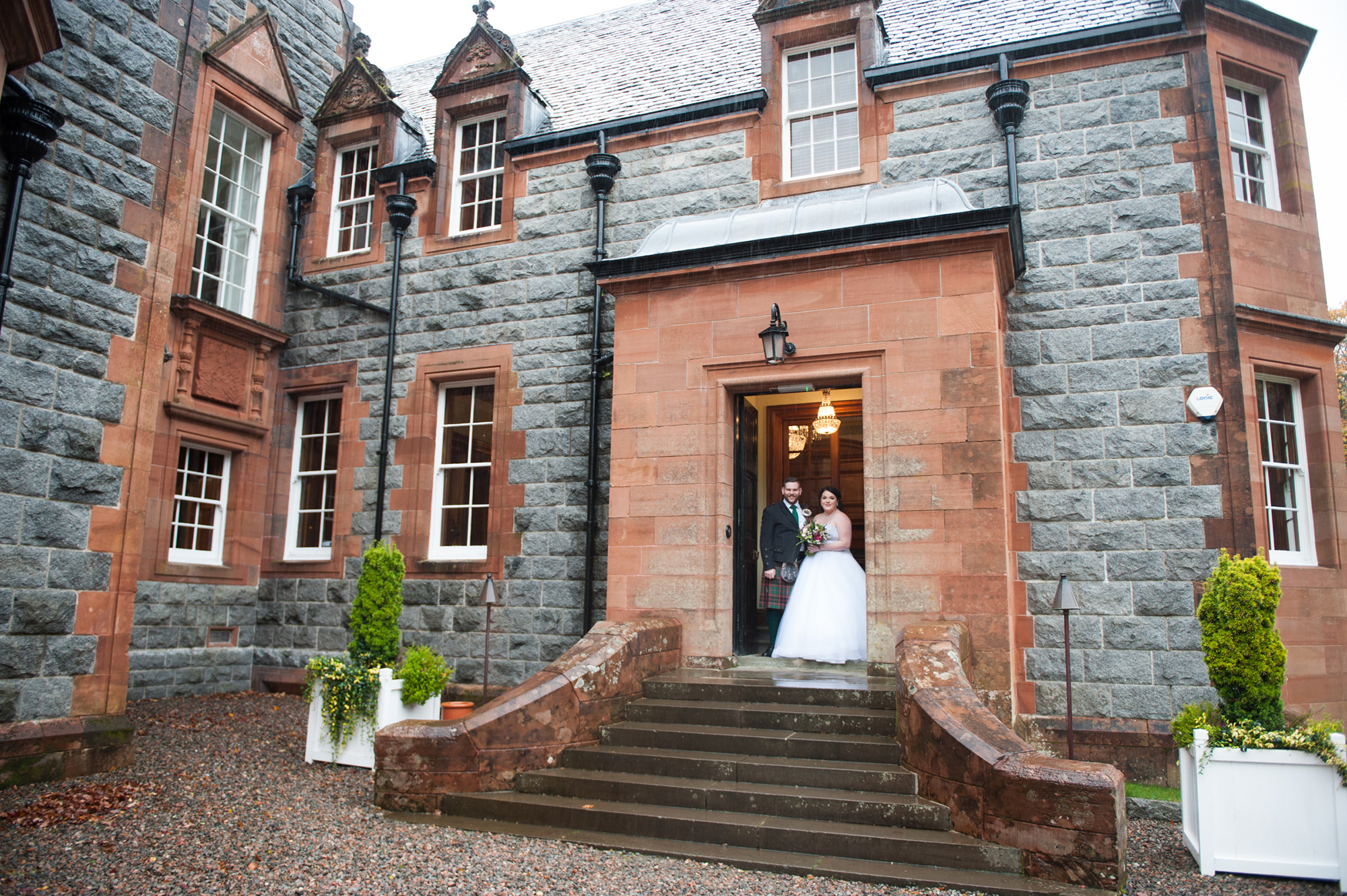 The couple and their five guests celebrated at Glencoe House.