Wedding venue questions to ask before you book
Posted in Wedding Venues | 7 January, 2014 — Comment
---
When you start looking for your wedding venue you'll find there is almost unlimited choice. From exclusive use stately homes to cheap and cheerful function rooms, and everything in between. Whatever type of venue you are having here are some wedding venue questions to ask before booking.
Check out this list of wedding venue questions:
Is the venue available on our wedding date?
Is linens, table coverings, cutlery, stem ware, and candelabra hire included?
What is the total price or price per guest?
What parking facilities are on offer for guests?
Can we view the linen, china and tableware that will be used beforehand?
What is the maximum seating capacity for the wedding breakfast?
Are tables, chairs, and glasses provided? What is the price for these?
Is serving ware available and if it is, would it be china?
Is there a bar service? If so, how much will it cost?
What is the full hire rate for all included facilities and services?
Is the use of kitchen facilities included?
Is there a sound system offered?
What are the requirements when it comes to cleaning up?
Is it forbidden to have certain types of decoration such as candles or confetti?
What is the cost of the damage deposit, and what conditions must be met for its reimbursement?
Can we provide our own alcohol and is there a corkage fee?
What time can we start to decorate the venue?
Is it possible to use an outside caterer, or is the use of an on-site caterer mandatory?
When do wedding decorations have to be removed?
Is there a minimum number of guests?
Are there any special rules or charges that apply?
Is there a late lunch option available?
How and when is the balance of the full amount paid?
What service styles are on offer (cocktail style, buffet, formal service)?
What is the cancellation refund policy?
Are there facilities for disabled people?
Can food be provided for wedding suppliers such as the photographer?
Where, and between what hours, can flowers be delivered?
What is the staff to guest ratio? Is it 1:20 or more?
Where is the head table generally positioned?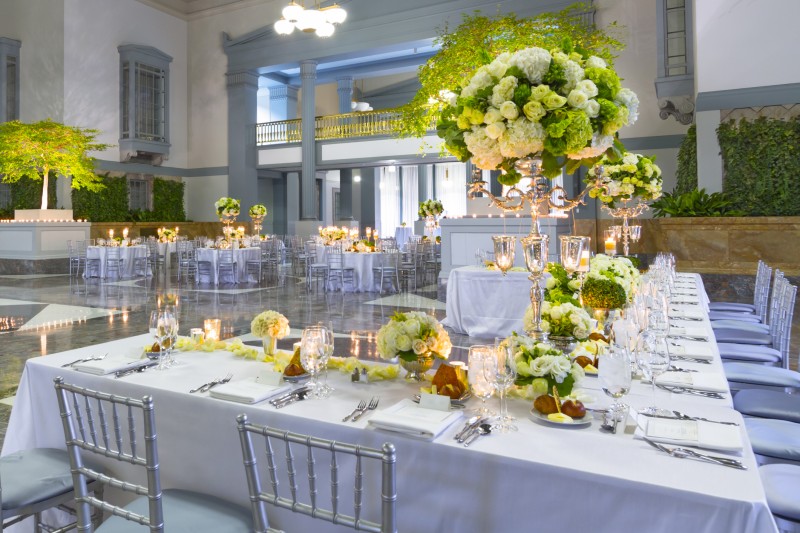 Before choosing your reception venue obtain a number of different estimates and menus. The lowest price is not always the best determining factor of value. It's a case of choosing a venue that meets all your unique needs at a price that is affordable for you.
---
Related Articles
---
Comments  
Leave a Reply
---