The pros and cons of small wedding venues
Posted in Wedding Venues | 7 January, 2014 — Comment
---
The general trend for weddings to become smaller and more intimate continues so many couples are looking for a small wedding venue to accommodate their modest guest list. Here are some of the pros and cons of choosing small wedding venues such as boutique hotels and pubs.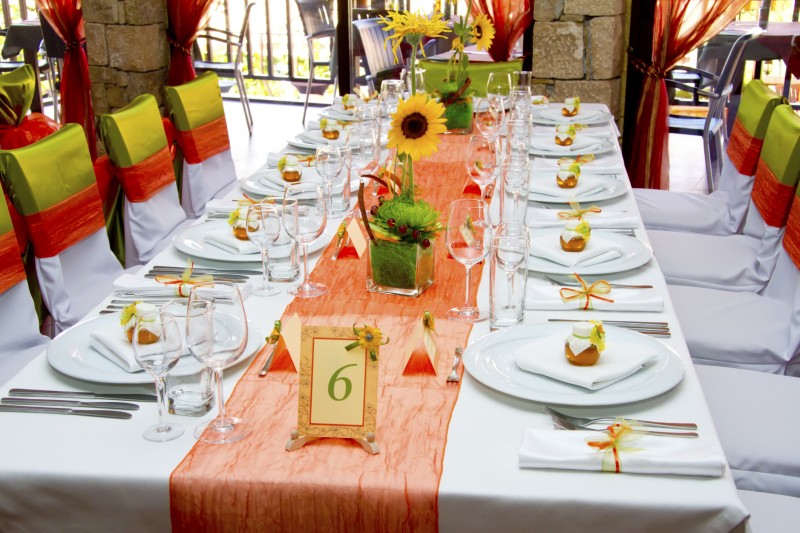 Here are three great reasons to choose small wedding venues:
Increased flexibility
Bigger venues often come with fixed wedding packages and schedules, and it may be hard to change things to individualise your wedding. Naturally, every venue is different, but typically, the likelihood is that a small wedding venue will be flexible about arrangements for your reception, and to accommodate your vision for your special day. Bigger venues are also likely to provide their own suppliers like wedding caterers, and are typically less willing to allow you to select your own which you may be able to do at a small venue.
Warmer atmosphere
You and your guests might feel more cosy and relaxed in a small, homely venue like a comfortable restaurant, instead of a large impersonal ball room. If you are hoping for a romantic, cosy atmosphere for your wedding reception, a small venue is often more able to provide it than a bigger hotel or function suite.
Venue exclusivity
Getting exclusive use of the venue means no other functions or guests will end up disturbing your reception, and you won't need to be considerate of anyone else in return. If you go with a small boutique hotel, or another small venue like a restaurant, a boat, a small vineyard or golf club, or even your garden, you can typically ensure you will be the only people using the venue.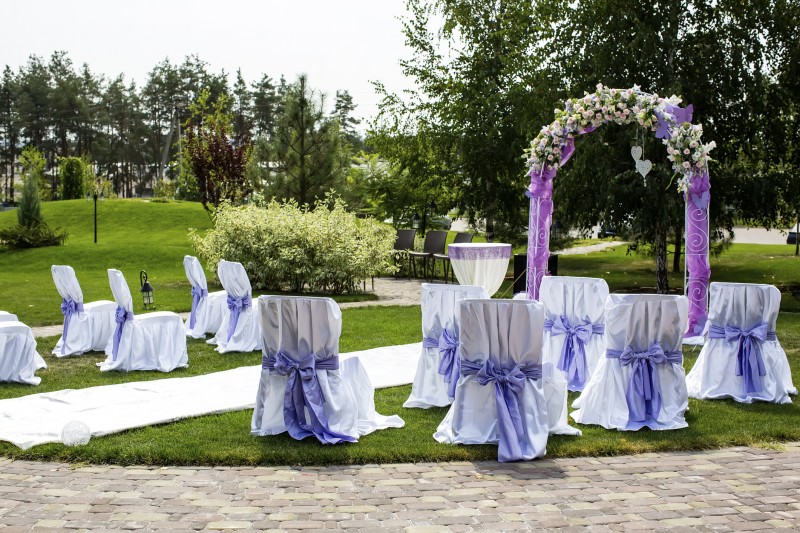 Here are three reasons to think twice about smaller venues:
Increased cost per head
The cost per head is often higher at small wedding venues as you must pay for exclusive use of the venue and the facilities, and a small venue won't be able to manage the economies of scale that bigger venues can. All in all, a wedding at a small venue might work out cheaper than at a bigger venue, but that is typically because you invite fewer guests.
Restricted guest list
The idea of a small intimate wedding reception may appeal to you, but once you begin to jot down that guest list you might be surprised by the number of people you actually wish to invite. Ensure you finalise your list prior to deciding your venue size. Small wedding venues will generally come with a limited capacity, which means you might need to cut down your guest list to fit your venue.
Limited facilities
Small venues tend to have more restricted facilities, for instance, they will come with fewer bathrooms, and there might be less parking available. Ensure you check out the facilities at your wedding venue to guarantee they are suitable before you make a final decision.
---
Related Articles
---
Comments  
Leave a Reply
---