The pros and cons of hotel wedding venues
Posted in Wedding Venues | 7 January, 2014 — Comment
---
Hotel wedding venues are incredibly popular, not least because guests can just crash after the wedding without worrying about who is going to drive or calling taxis. If you're undecided here are a few of the pros and cons of hotel wedding venues.

Reasons to consider hotel wedding venues
Large hotels are often very experienced at organising weddings, and plenty have a designated wedding co-ordinator to help you prepare for your special day which can alleviate the stress of wedding planning. They generally provide their own caterers on site and are be able to suggest local suppliers for the flowers, cake, entertainment, and registrar.
Hotels are guaranteed to have an elegant, good quality interior, and fantastic facilities as they are required to keep these things in order for their everyday guests. With a hotel you should have ample parking, great bathroom facilities, and quiet spaces to sit down if the party becomes a bit too loud for your older guests.
The practicality of having everything in the same location is one of the major benefits of hotel wedding venues and lets you to relax and enjoy a hassle free day. Hotels can generally supply:
A licenced room for your wedding ceremony
Rooms for you and your fiancé to prepare for the wedding
An area with a stage and dance floor for the evening do
A formal dining room for your wedding meal
A bar or lounge section for pre-dinner drinks
Accommodation for your wedding night
Your guests might enjoy a hotel wedding since they will also be able to reserve accommodation, which means that they don't have to worry about transport. They can also join you and your fiancé for breakfast the day after the special day as well as on the morning of the wedding itself. It might be that you can get a great deal for your guests on hotel accommodation, and since you are the happy couple you'll most likely get a few 'freebies' provided such as use of the honeymoon suite.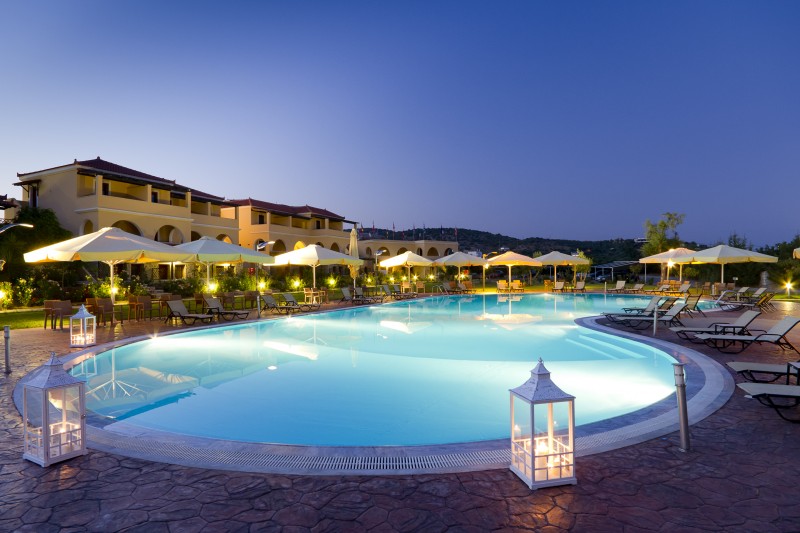 Potential downsides of hotel wedding venues
Unless you have reserved the hotel for your own exclusive use, you need to show some concern for other hotel guests during your reception. This might mean the band has to end playing at a specific time to keep the noise down. Large hotels might have plenty of reception rooms to organise more than one wedding at the same time leaving you fighting over the popular picture locations and hotel facilities.
Also, as hotels are so popular for weddings, it can be hard to ensure your event is unique and memorable. If you are going with a local hotel that a number of your friends have used for their special day you might end up with very similar occasions. Hotels often provide standard wedding packages and they aren't necessarily flexible enough to allow you to create something unique.
---
Related Articles
---
Comments  
Leave a Reply
---