The latest wedding venue trends
---
Picking the reception venue for your wedding is one of the first things to cross off your list. You need to be quick with the venue selection, especially if you want to get married in peak wedding season, as the most popular ones get booked up months. Here are a couple of the latest wedding venue trends.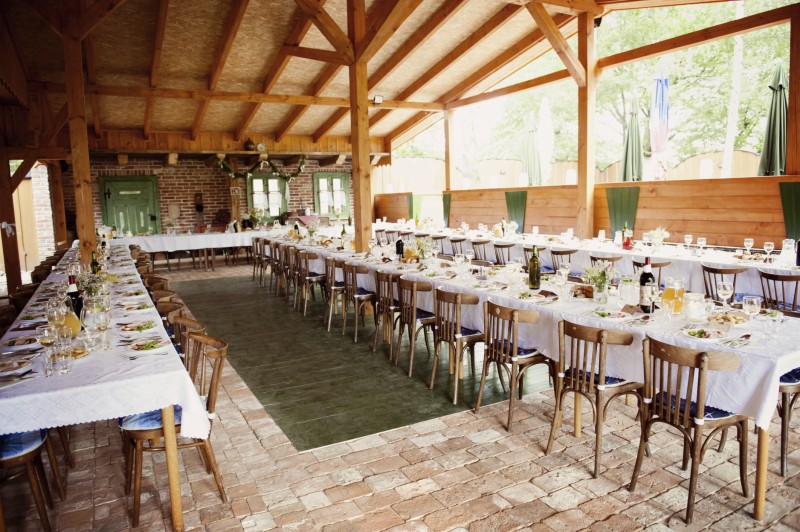 Venue trend 1: DIY venues
Wedding packages have provided an easy option in the past years, and have given couples more opportunity to relax and allow the venue to take care of all the details. While this is still popular, quite a few couples are now looking for a venue where they can simply pay the hire costs and organise their own catering, flowers, cake, and entertainment. As many couples become more focused of their wedding budget, DIY is becoming a theme of modern weddings.
Venue trend 2: Smaller reception venues
Smaller weddings are in vogue at the moment and guest lists of fewer than a hundred are becoming more common than large upscale receptions. Small wedding venues like vineyards, golf clubs, restaurants, and boutique hotels are perfect for these smaller receptions, as you can have exclusive use of the venue without spending a fortune. Any married couple will tell you that the special day passes in a haze, and often their big regret is the lack of time they had with each individual guest. Opting for a smaller, more intimate reception is one way to guarantee that you do have the chance to mingle with all your friends and family.
Venue trend 3: Destination wedding venues
Wedding celebrations were typically held in the bride's home town, but as friends and family become more scattered, plenty of couples are electing to hold their wedding in a location that they love, no matter how far from home it might be, and the past few years have seen a constant increase in the amount of destination weddings. Whether you pick a posh reception for a hundred in the French countryside, or an intimate reception for ten on a Thai island, destination wedding venues are a fashionable alternative.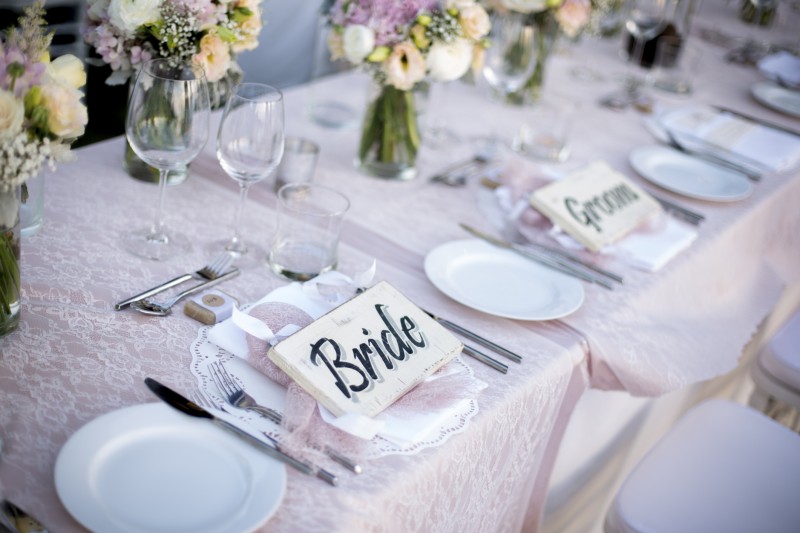 Venue trend 4: Rustic wedding venues
Whether you opt to hold your reception in your own garden, in a local farmer's field, in a country park, or at the beach; natural outdoor venues are big news. Festival chic plays a big role in rustic weddings this year, with couples organising campsites for more adventurous guests, hiring multiple live bands, and serving wedding food from catering vans. Wedding styles for rustic events are often a bit more casual, with relaxed flowers arrangements, unstructured bridal dresses, and a simple marquee to ward off the rain.
Venue trend 5: All in one receptions
Wedding days that feature different venues for the ceremony, the wedding breakfast, and the evening reception are decreasing in popularity as couples look for the convenience of a venue that can cater for every part of their wedding day. Civil ceremonies are now far more popular than religious weddings and this makes it simpler to use single locations for combined ceremonies and receptions.
---
Related Articles
---
Comments  
Leave a Reply
---