Getting the most from outdoor wedding venues
Posted in Wedding Venues | 7 January, 2014 — Comment
---
Outdoor wedding venues can be beautiful as long as you choose the right decorations and the right time of year. Follow our top tips on making your outdoor reception venue look its best.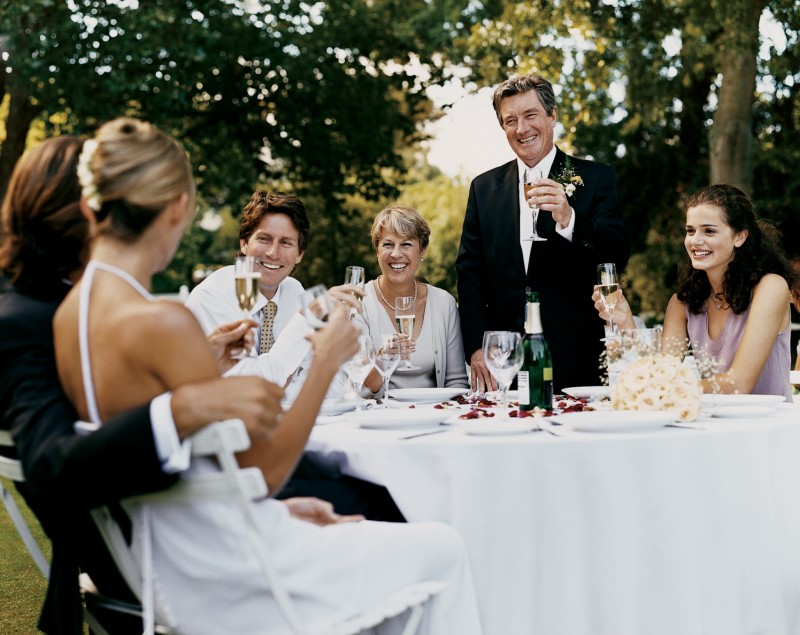 Consider the seasonality of your venue
If you are organising the party in your own garden, or that of your parents, you probably have time to do some replanting. If you have picked a date, talk to an expert at your local garden centre to find out which plants you should choose to give the best effect on the day.
If you are determined to hold your reception in a particular garden or venue, find out when the plants and flowers are going to be at their best and pick your date accordingly. Check for any photos of the venue during various seasons and remember to talk to one of the gardeners who should know the seasonality of every plant in the location.
Add thoughtful flower arrangements
Even the most experienced gardener can't guarantee a certain garden will be at its best on a specific Saturday in eighteen months' time. Gardens are rely on the seasons, and a bit of unseasonable weather can delay or accelerate the usual progress of a garden by several weeks.
If your garden is looking a bit bleak you can supplement its natural beauty by adding in the plants and flowers that should have been there. Introduce subtle arrangements of cut flowers brought in from elsewhere, together with some potted plants and shrubs. Organise your cut flowers in rustic containers like old fashioned watering cans and glass jugs, and get potted plants from a garden centre.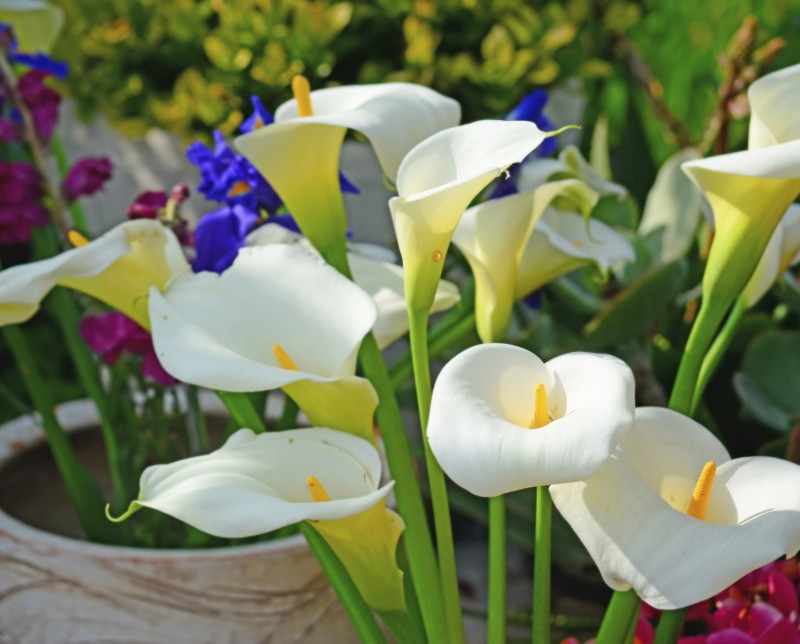 Don't forget the lighting
Even if you're getting married in mid-summer you'll still need to make sure there is lighting at your outdoor venue. Candle lanterns placed in the trees, or on small posts in the ground can provide you with a cosy glow, as can white or coloured fairy lights. Check for citronella candles if you want to prevent the lights from attracting unwanted guests of the insect world. You want your guests to be able to see what they're up to, but you don't want them blinded by industrial floodlights.
Don't forget the decorations
Even though your outdoor venue might look naturally beautiful, you can still add some extra decorations to make it look even more amazing. You could add a decorative gazebo for your wedding cake table or hang colourful bunting. In addition you could include small decorations for the trees such as ribbon bows or colourful butterflies in different materials.
---
Related Articles
---
Comments  
Leave a Reply
---