WARNING: Sappy love songs ahead! Before you cue the eye roll, hear us out. There is something beautiful about having a forum where you can open your heart and show your inner mushiness. There is no better place to do this than at a wedding! Here are 20 (modern) songs about love for your wedding playlist: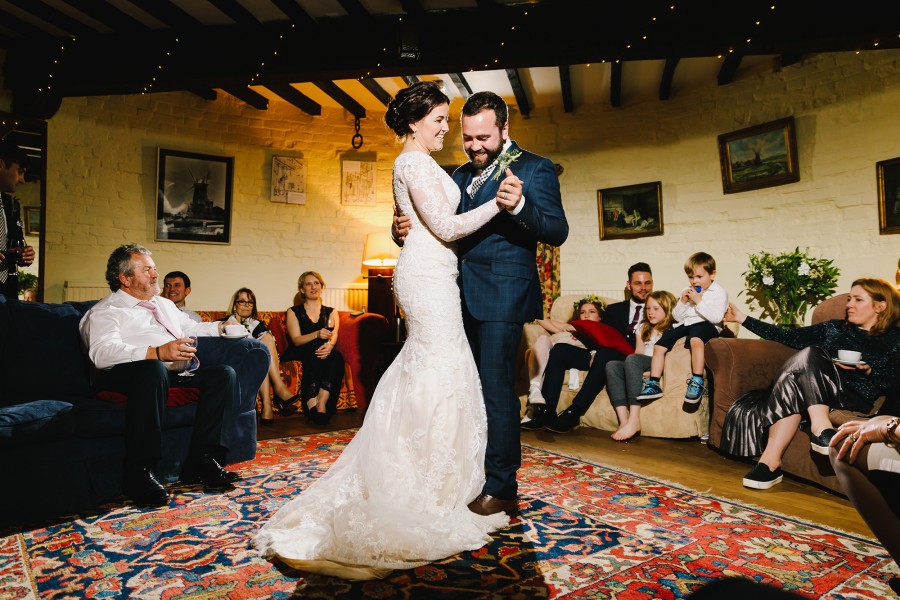 We promise that there is no Celine Dion in this playlist, but some more modern, moving ballads from a range of genres that will provide the perfect background music for your DJ or even feature song for one of the key elements of your wedding day.
Christina Perri – A Thousand Years
Yes, it might invoke some Twilight flashbacks, but as a stand-alone song Perri's smash hit is a gorgeous love song to feature on the wedding playlist.
Ellie Goulding – How Long Will I Love You?
She has one of the most distinguished voices out there and these lyrics are beautifully matched for a wedding.
Jack Johnson – Better Together
The chilled-out vibes of this tune will suit any wedding atmosphere and still bring a touch of warm fuzzies to those who listen to the lyrics.
Ed Sheeran – Thinking Out Loud
The undisputed noughties king of pop, Ed Sheeran sure knows how to crank out a beautiful love song and this one seems tailor-made for weddings. This has quickly become one of the most popular first dance songs, and rightly so.
Bruno Mars – Just The Way You Are
Love in its simplest form is on display in this Mars song and its one that will get people singing along. This is one of the loveliest modern songs about love.
Beyoncé – Halo
Queen B has landed a winner with Halo and it is everything you need and more in a beautiful love song.
Jason Mraz – I'm Yours
What's not to love about the beachy feel of this hit song? The adorable profession of love contained within the lyrics make it a perfect match for a wedding soundtrack.
Rascal Flatts – Yours If You Want It
If you crave a little country twang, the latest single from American country band Rascal Flatts is a great ode to love.
Alicia Keys

– No One


No one, no one, no ooooooone can do a love song quite like Alicia Keys.
NSYNC – This I Promise You
Turtleneck-wearing and boy band cringe aside, this is one powerful love ballad and one that will fit in a wedding song playlist quite nicely.
Ben Harper – Waiting On An Angel
There is something moving about a simple song with a voice and a guitar and Harper has that niche nailed.
Empire of the Sun – Walking On a Dream
If you want to lift the tempo a little, the quirky Empire of the Sun provides a love song in disguise!
Chris Brown – With You
He may not have a squeaky-clean image, but there is no denying that this is one of those songs that connects with so many lovers.
John Legend – All of Me
The ultimate love song! Yes, it might seem a bit overdone, but it is about love in all of its flaws and let's face it – none of us is perfect.
Florence + The Machine – You've Got the Love
With its mix of soft and fill-blown awesome, this vocal powerhouse has pulled together a song that will give your wedding playlist a kick in the ass!
Monica – Angel Of Mine
This ditty got a lot of airplay when Monica was a household name. Although those days have passed, there is something really special about her song Angel of Mine.
Busby Marou – Biding My Time
This may be venturing a little over to the realm of unrequited love, but we couldn't help including this beautiful ballad which is filled with metaphors of how couples can fit together.
Powderfinger – Burn Your Name
Australian rock royalty always has a place on song lists, and this offering from Powderfinger is one of their most romantic.
Michael Buble – Crazy Little Thing Called Love
It may not be his original song, but Buble can do no wrong. Everything he touches turns to gold and this cover is no original. This tune will get toes tapping and people of all ages on the dance floor!
Goo Goo Dolls – Iris
Okay so this is venturing out of the noughties, but only by one year! From an era where rock bands were creating beautiful love songs, Iris is queen among them and an alternative choice for your love song playlist.