Who is responsible for paying for the bridesmaid dress?
---
The question of who is responsible for paying for the bridesmaid dress is more complex than it might first appear. Traditional etiquette states that the bridesmaid, or her parents, should pay, but some brides prefer to pay themselves for various reasons. So who is responsible for paying for the bridesmaid dress?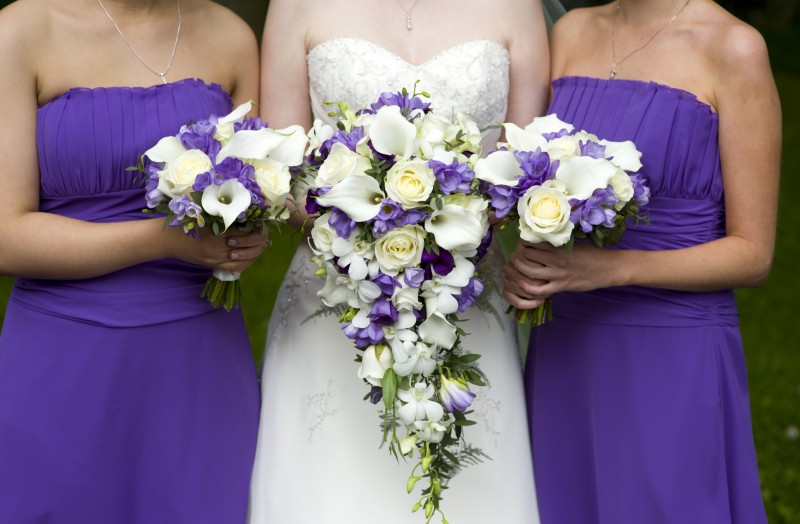 Asking the bridesmaid to buy her own dress
There's really no need to ask your bridesmaids to pay for their dresses, as it is usually assumed that they will do so. Many generous brides end up paying for dresses when they really don't need to, merely because they don't know how to go about approaching the subject of money with their bridesmaids, or are worried about coming across as rude if they ask them to pay. Offering to pay for the dresses yourself is not actually that common.
If you are concerned that your bridesmaids may be expecting you to pay, or might not be aware they need to pay, the internet and e-mail now make it a lot more convenient for us to raise the subject. Try this approach:
Choose a dress online that you like and you think is an affordable price.
E-mail your bridesmaids a link to it and ask for their opinion on the colour and style.
Include a sentence asking if the price is acceptable for them.
If they think it is too expensive, they will probably feel more comfortable informing you of this via e-mail than in person, or in front of the rest of your bridesmaids in a department store fitting room. If your bridesmaids aren't familiar with the custom of paying for their dresses, this gives them the chance to ask someone.
If you know your bridesmaids are having difficulty paying for their dresses but you can't afford to buy them yourself, ask them to buy dresses that suit their own budget and just give them some pointers on colour and style. A cocktail style black dress would be a good option; you could simply get the bridesmaids to wear matching accessories to create a unified look.
If you are having young bridesmaids and are expecting their parents to buy their dresses, be open about this when you approach the subject of their daughter being your bridesmaid. Do some research beforehand and work out what the dresses are likely to cost. You don't have to buy those exact dresses, as long as you keep to a similar budget. When you first talk to the parents, just say you've seen some nice dresses in your local department store, tell them an approximate price, and ask if that's acceptable with them.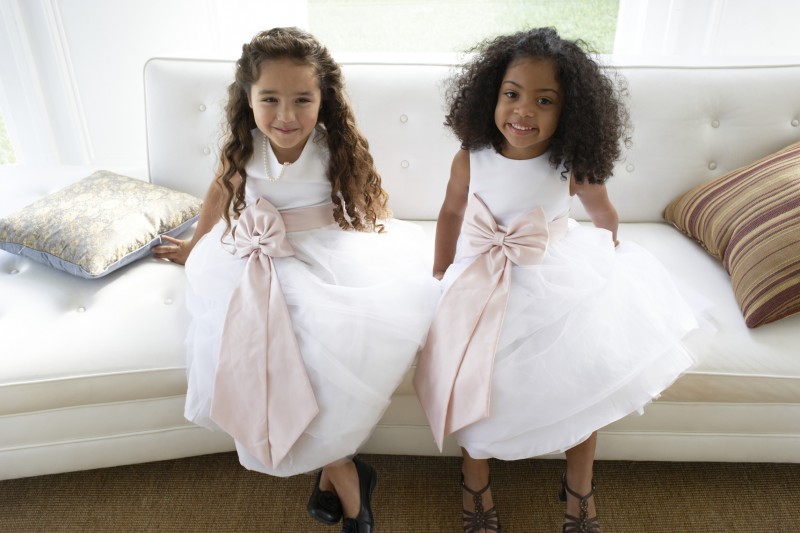 Here are some suggestions for times when you should let the bridesmaid pay, when you should buy the dress yourself, and when you should offer to split the bill:
The bridesmaid pays if…
it is something they can wear on other occasions
it isn't too expensive
it's a high street design
The bride pays if…
it is a colour or style that the bridesmaid will not probably wear again
it is a very expensive designer gown that you have chosen
it is something that suits your own taste but not the bridesmaid's
You split the bill if…
you know the bridesmaid cannot afford to pay for it
it is being custom made so she pays for the fabric and you pay the dressmaker
the bridesmaid has a lot of other expenses such as travel and accommodation
---
Related Articles
---
Comments  
Leave a Reply
---