Don't laugh, this is important!
Posted in Wedding News | 24 January, 2015 — Comment
---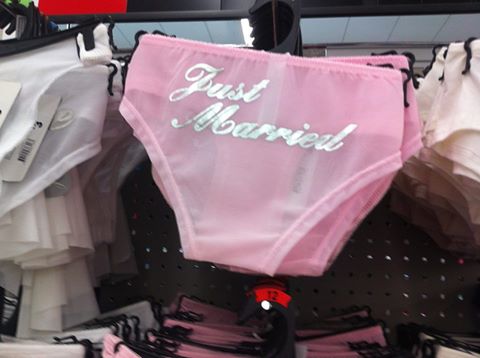 Ah, the lengths I go to for my job! I was in a (very busy) shop and saw these on display. Naturally, I whipped out my phone to take a picture. I didn't realise how odd I must have looked taking photos of underwear until two girls passed me and burst out laughing!
---
Related Articles
---
Comments  
Leave a Reply
---