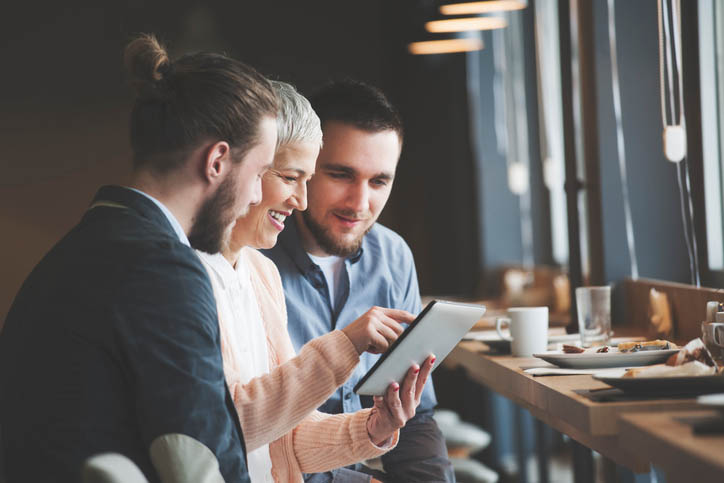 Running a wedding business these days without a social media presence is going to put you at a severe disadvantage. Most of your target market are millennials and it's no secret that they spend large amounts of time on Instagram and Facebook. Here are 5 tips for getting your wedding business active on social media.
Be active on the right platforms
It might sound obvious but if you are going to invest your time in social media, make sure you do so on the platforms your target market is actually present on. As you will mostly be targeting brides, there is little point investing in platforms such as Google Plus and Twitter. Your target demographic of 23-34 year old females are not highly represented on these platforms. Modern day brides are mostly active on Instagram, Facebook, and to a lesser extent Snapchat and Pinterest. Focus on the first two and you will cover a blanket over a large proportion of your target market.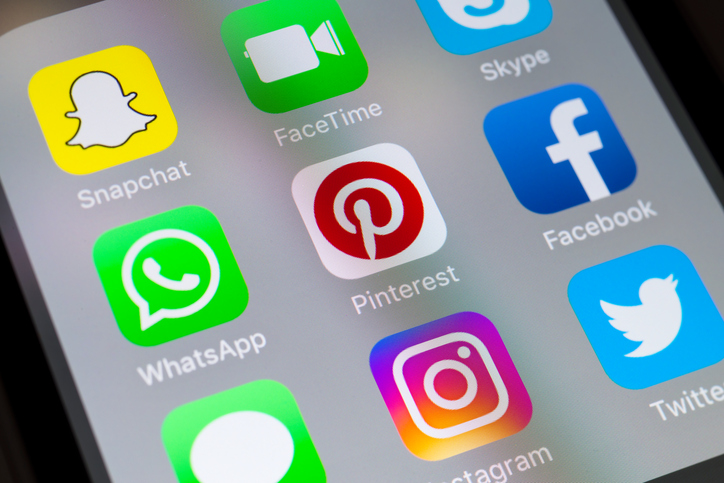 Include all the right info
Make sure you include all the relevant information about your business so that when a bride lands on your social media profile they know exactly what you are about and what you do. You will have to work within character limits so it's important get your point across as efficiently as possible. On Instagram for example there is a 160 character limit and allows for 1 link. Try and include your unique selling proposition and a link to your site (as we have done below).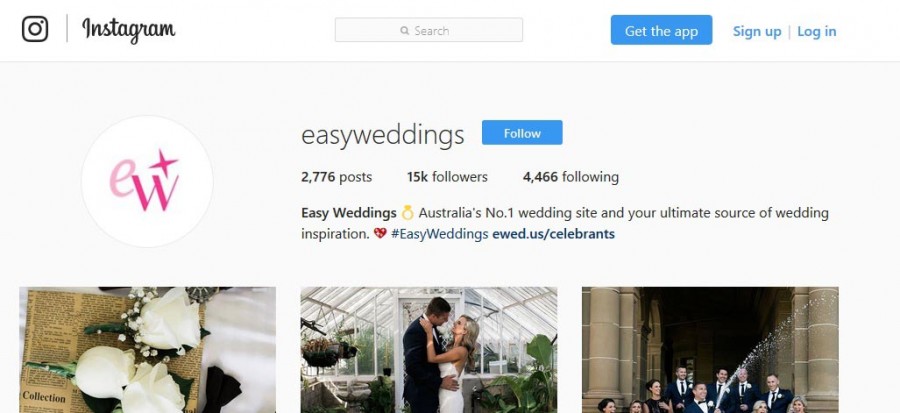 On your Facebook page you have an 'about' section. Make sure you include your email address, phone number, website, and address (if applicable) as a minimum. Your Facebook page might be the first point of contact for a bride so you don't want anything holding them back from learning about your business and getting in contact with you.
Ensure your branding is consistent across all platforms
Branding is very important in the wedding industry. Your website, social media accounts, and any material you hand out to brides and grooms (such as pamphlets) needs to be consistent. Keep this in mind when setting up your social media accounts. If you update your logo or make any changes to your branding, make sure it is rolled out across your social media platforms.
Display high quality images
Brides are very visually driven. If you present your venue, photography business or wedding cars with grainy, blurred or dull images, your brand is going to suffer. All too often wedding suppliers will have access to quality images but will be display them consistently across all their social media channels. If a bride finds your business on Facebook and is met with poor quality images, it's unlikely that they will shortlist you.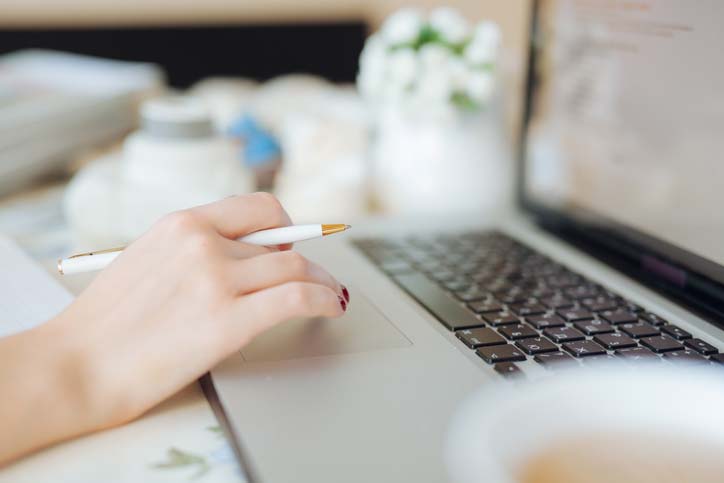 Respond to all comments/messages quickly
Social media is actually a preferred method of contact for many brides. The same way that you wouldn't leave an email sitting in your inbox for days, you should ensure that you respond to all comments or messages as quickly as possible. Social media is a great way to start the dialogue between you and a potential client and by responding promptly and professionally you'll be able to progress to a phone conversation or even better, a booking soon enough.