Lucy and Simon paid tribute to several of their pop culture faves at their quirky wedding.
"We didn't want it to be too 'put together' but wanted it to include all of the things we love," says Lucy, 28. "This included a nod to our favourite film, 500 Days of Summer with an 'I Love Us' cake topper and walking back down the aisle to Hall and Oate's You make my dreams come true."
The couple are also huge Mumford and Sons fans — having previously travelled to Iceland and Paris to see them. "It only felt right we had a Mumford and Sons style band for the evening — they were a huge hit!"
Lucy didn't forget to include one of Simon's favourite things — Lord of the Rings. "I bought him a map of middle earth cufflinks to wear. I also finished my vows with 'I would rather spend one lifetime with you than face all of the ages of this world alone'."
Simon, also 28, is a graphic designer so oversaw creating the stationery and signage for the day. "He created a cartoon drawing of each one of our guests for the place names and table plan," recalls the bride. "He also drew pictures of our chosen flowers with pastels and we used this as the basis for our design."
Photos courtesy of Rob Dodsworth Photography.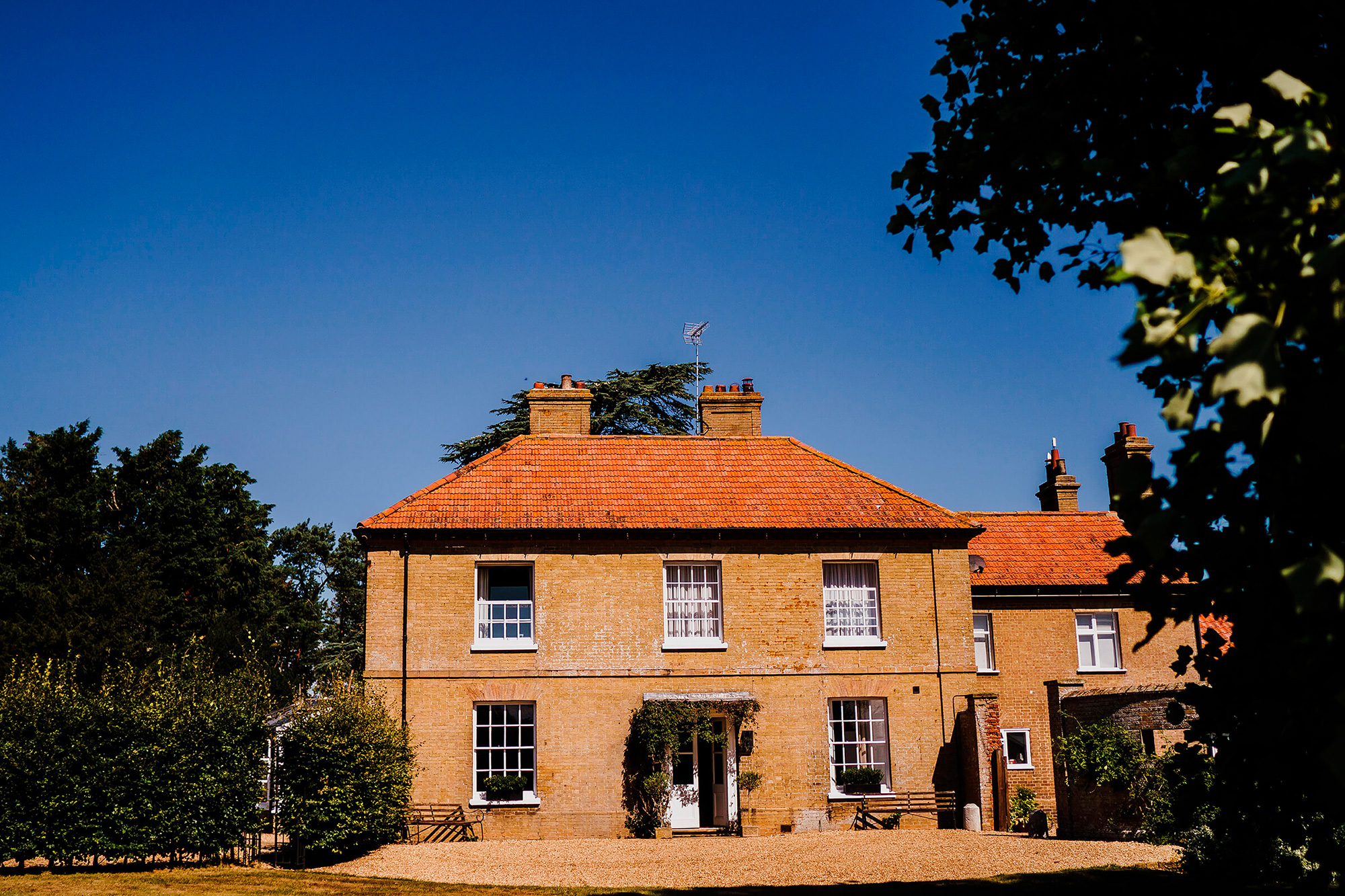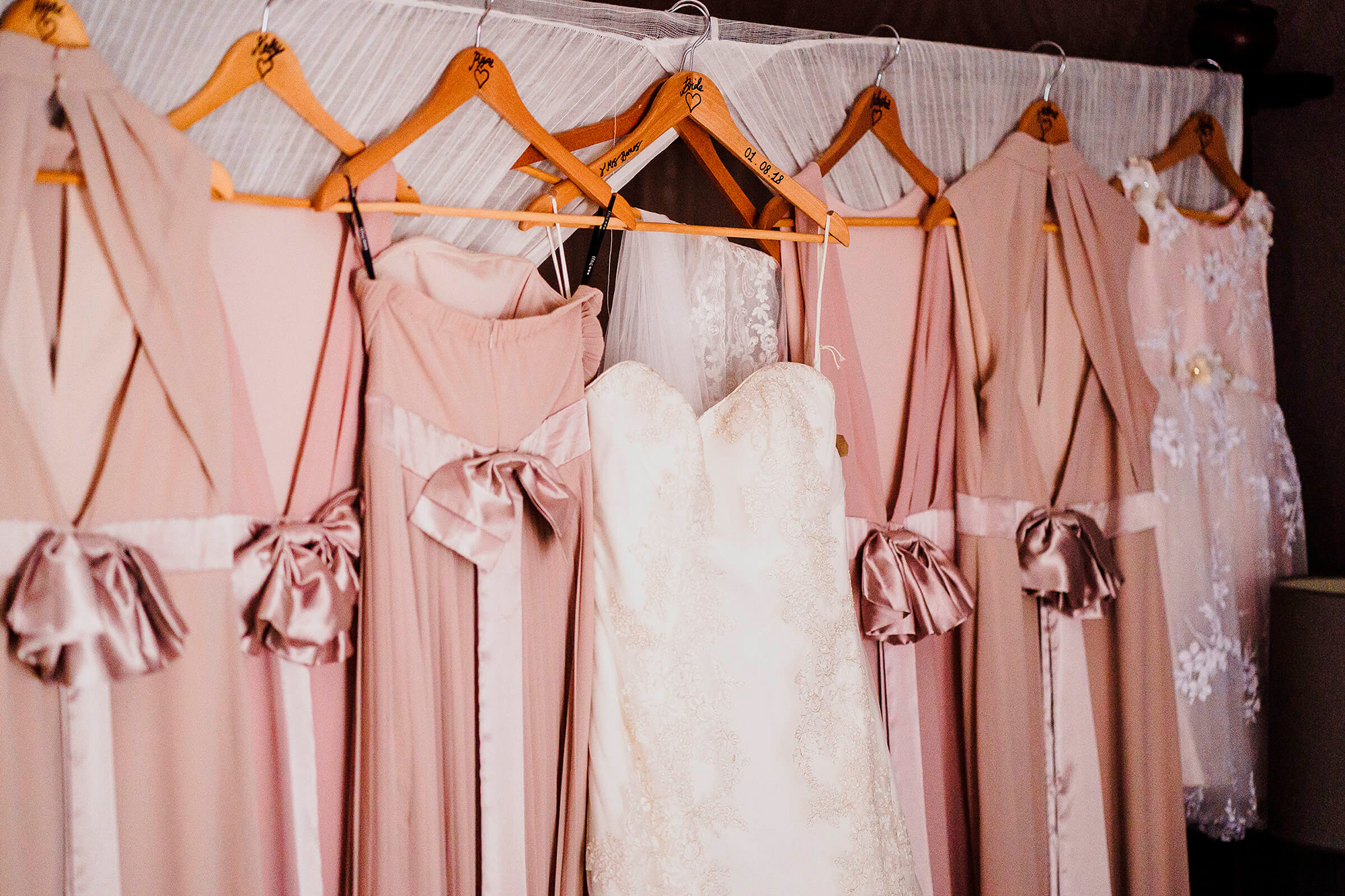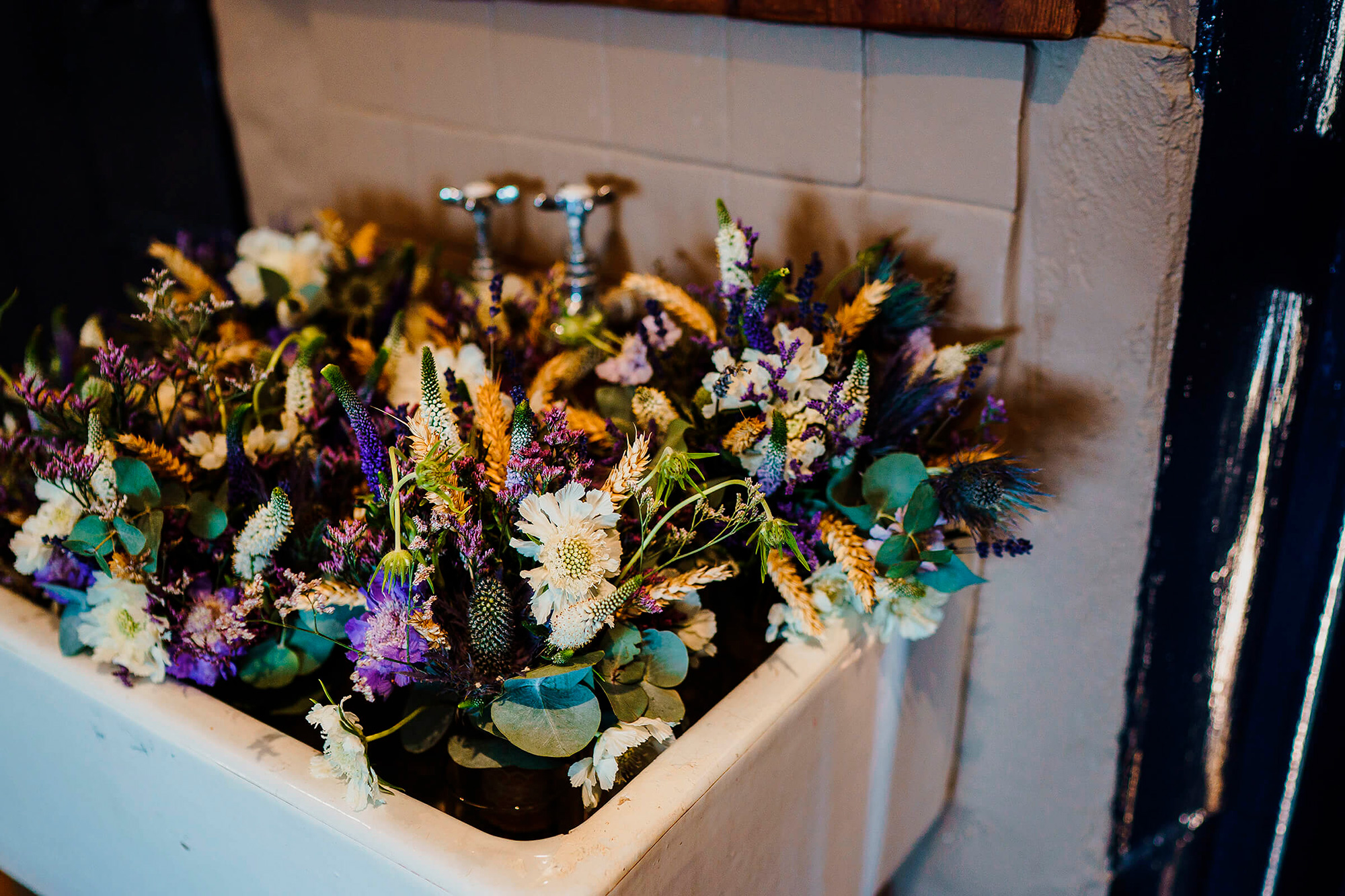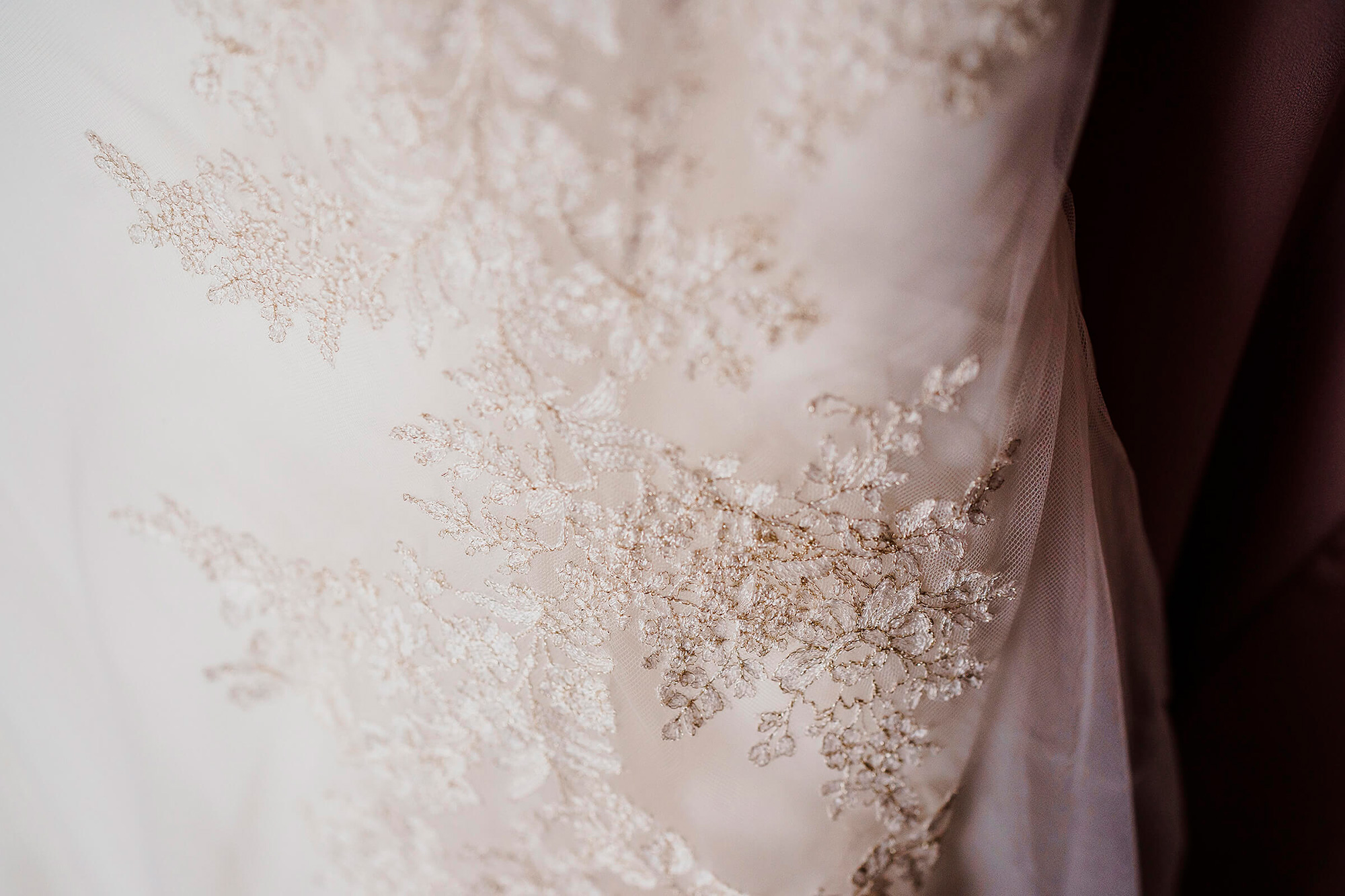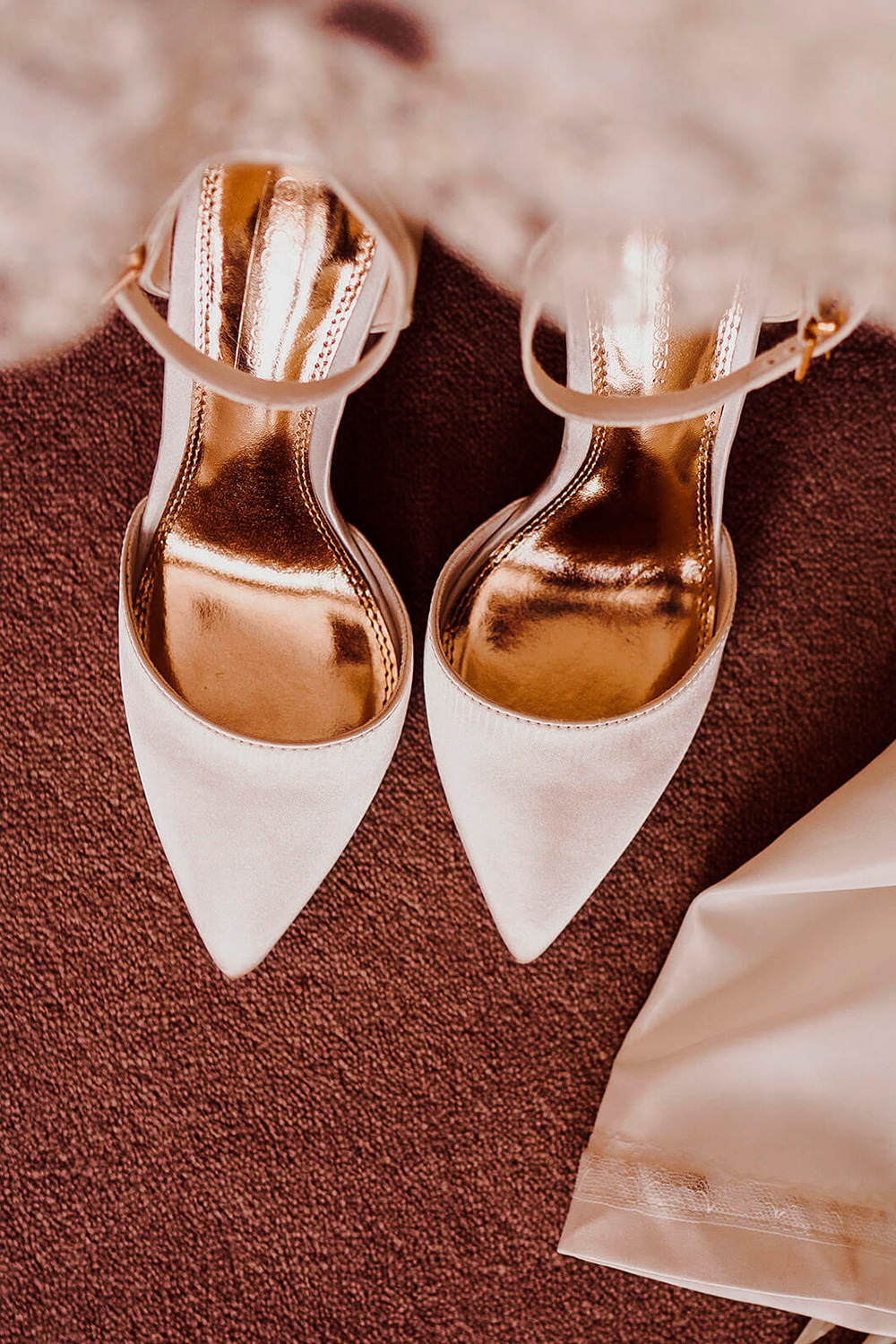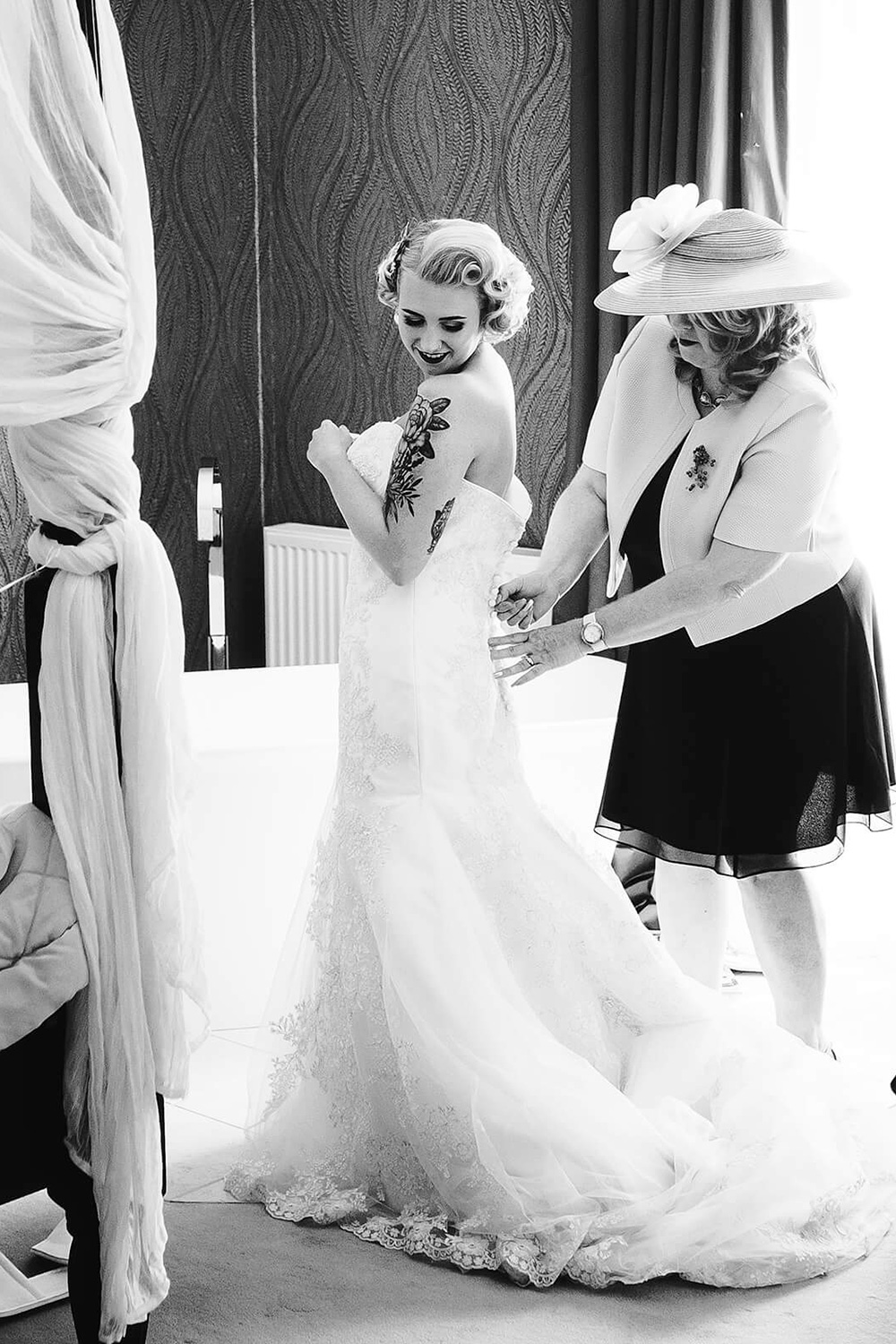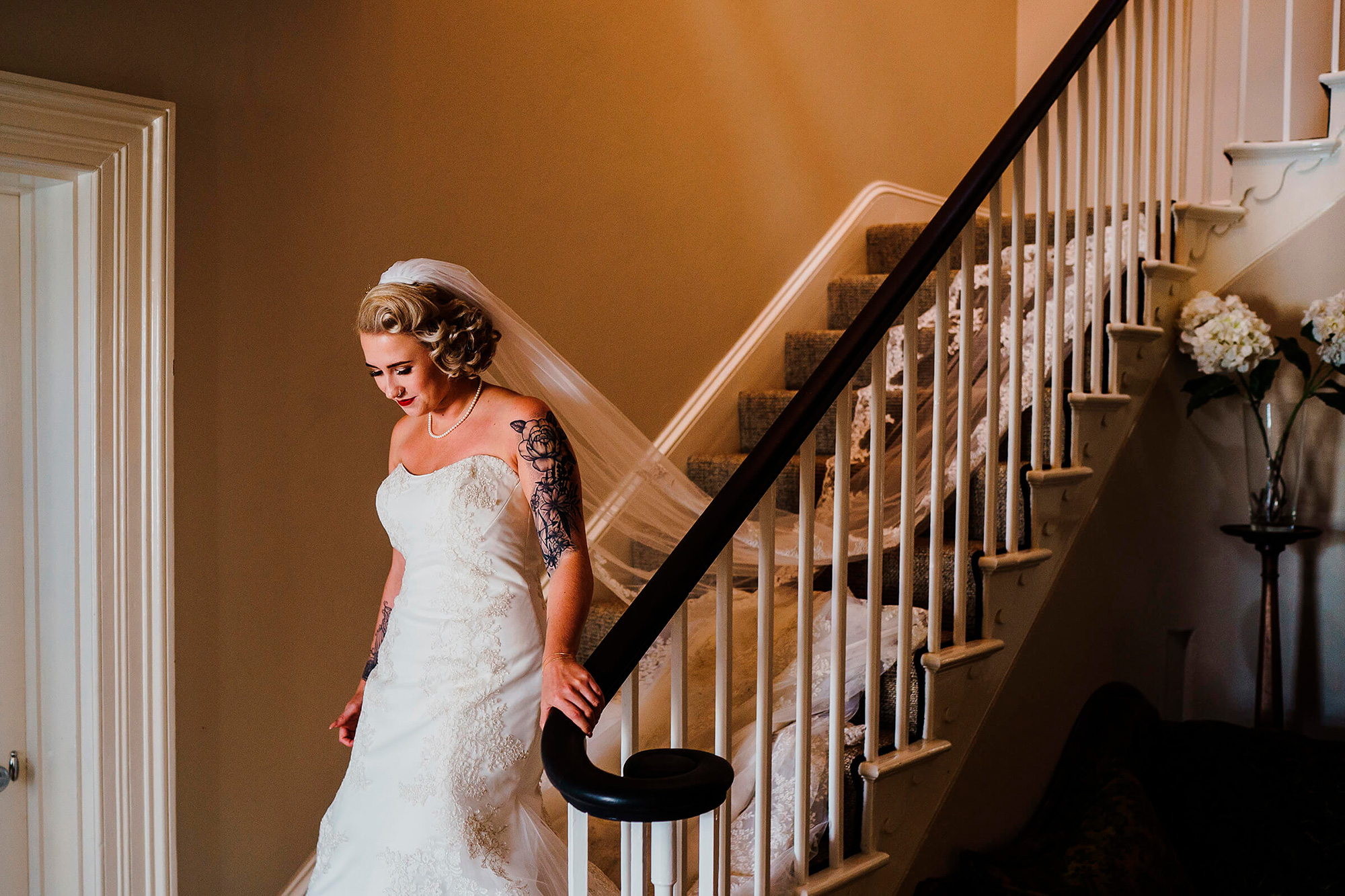 "My mum actually chose my dress," recalls Lucy. "I didn't like it on the hanger and nearly dismissed it."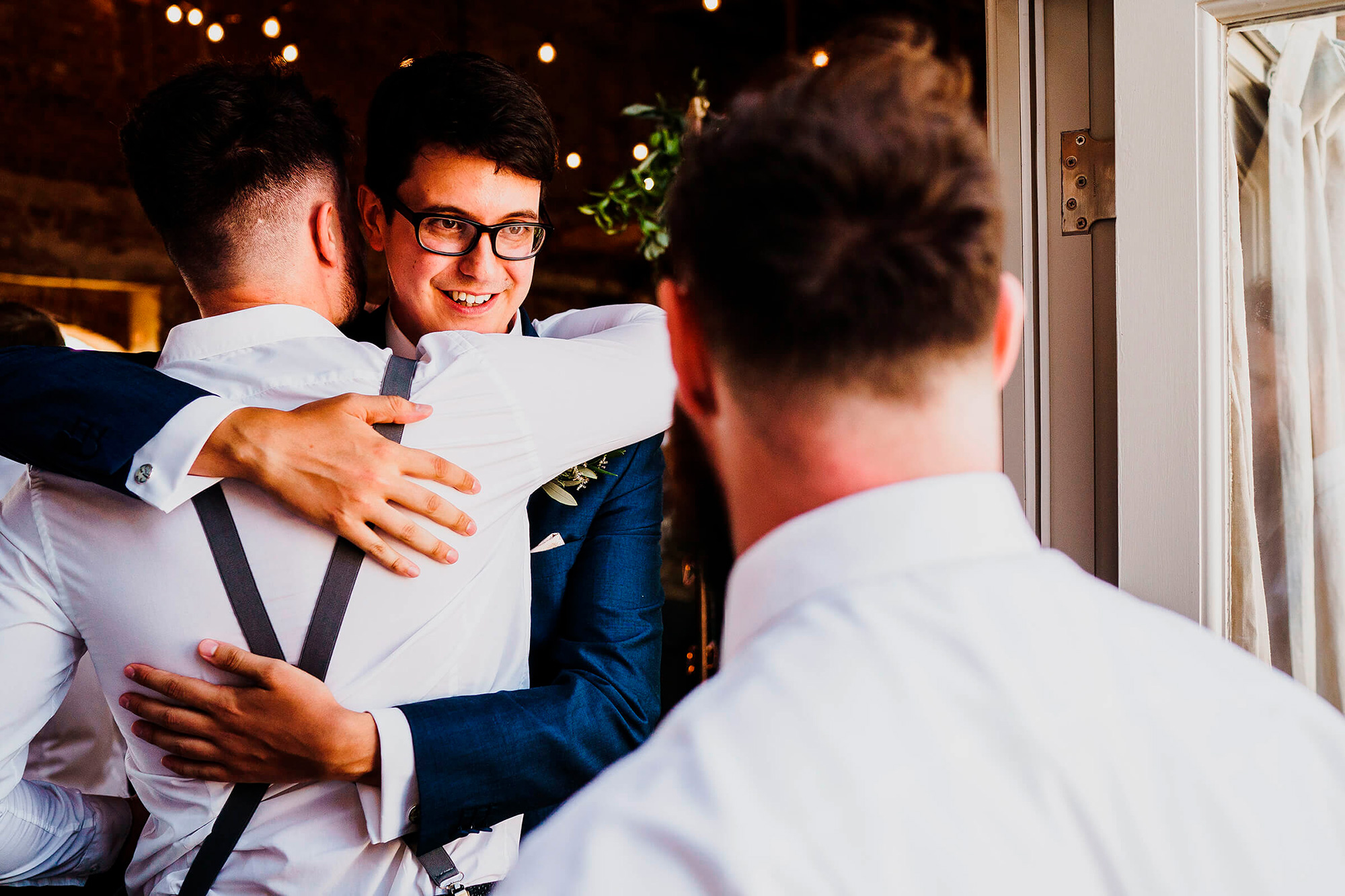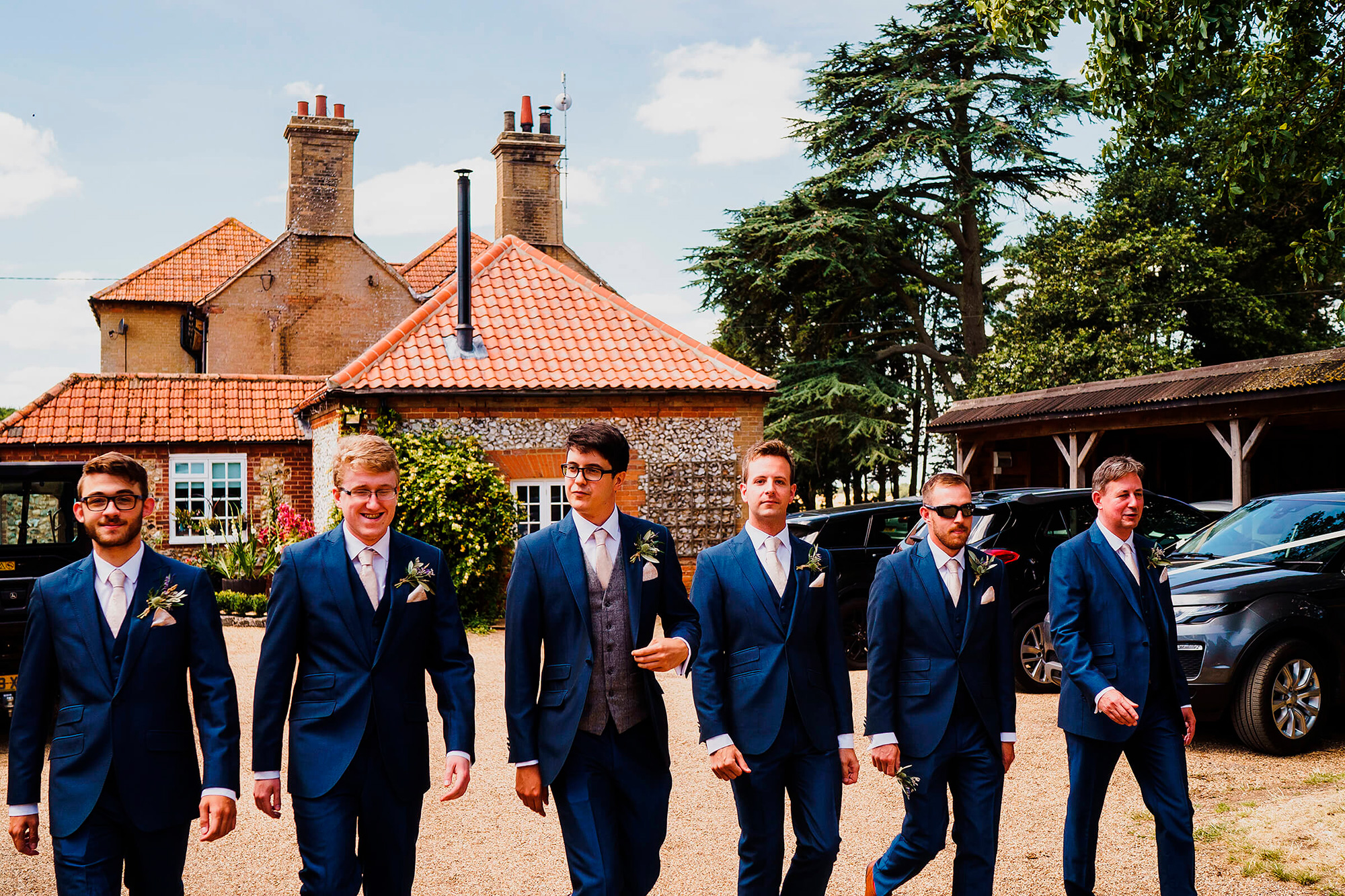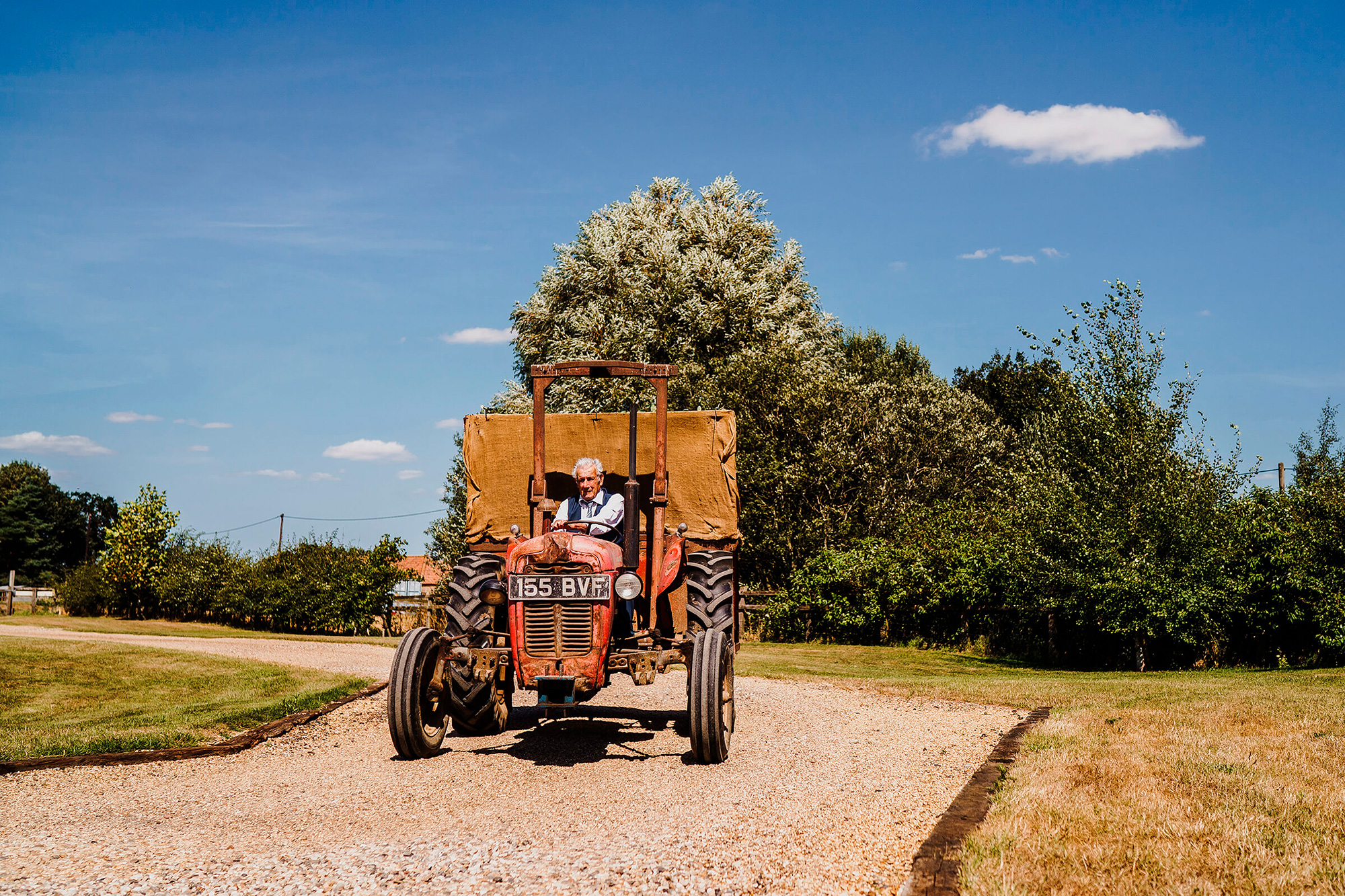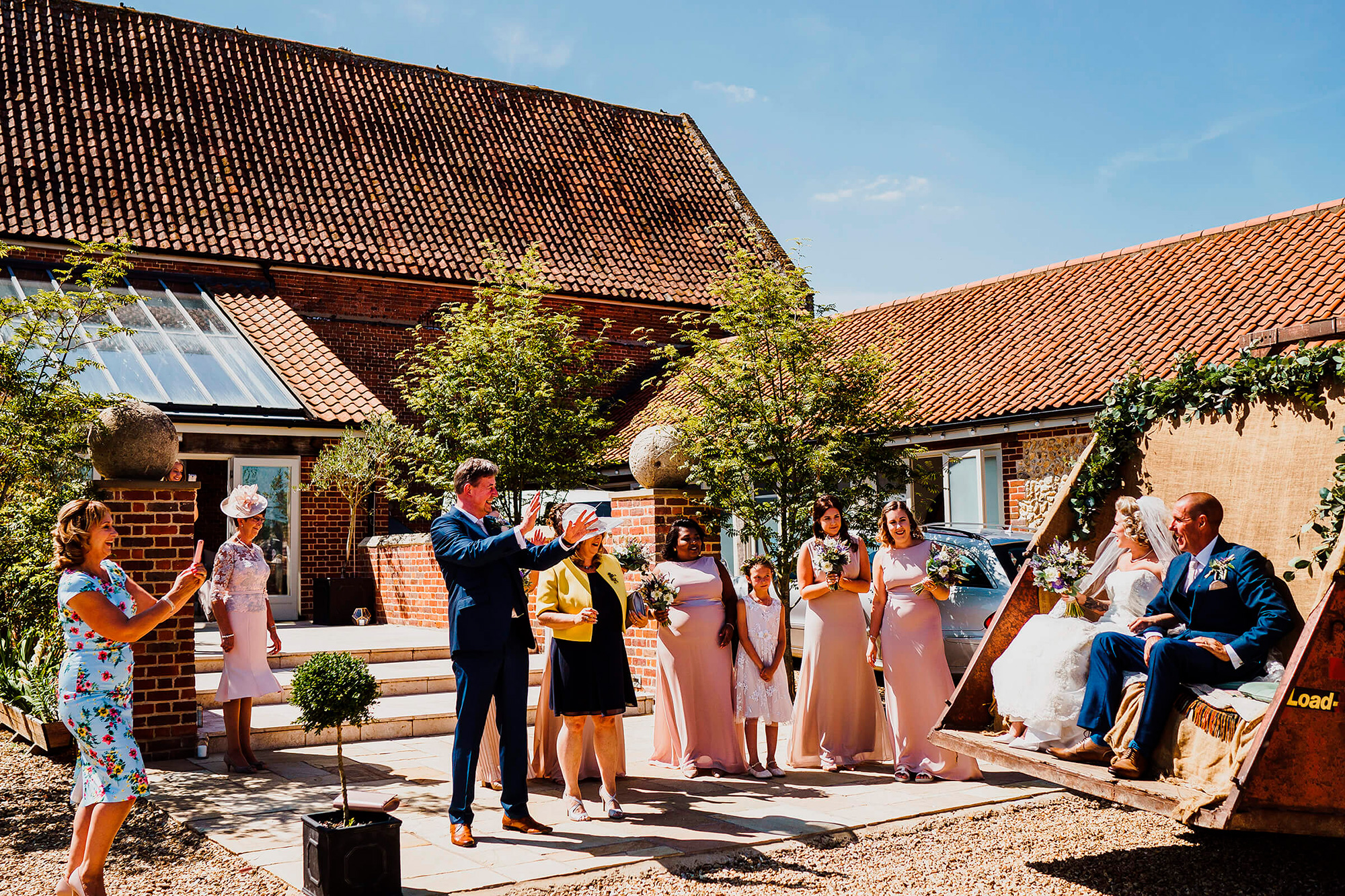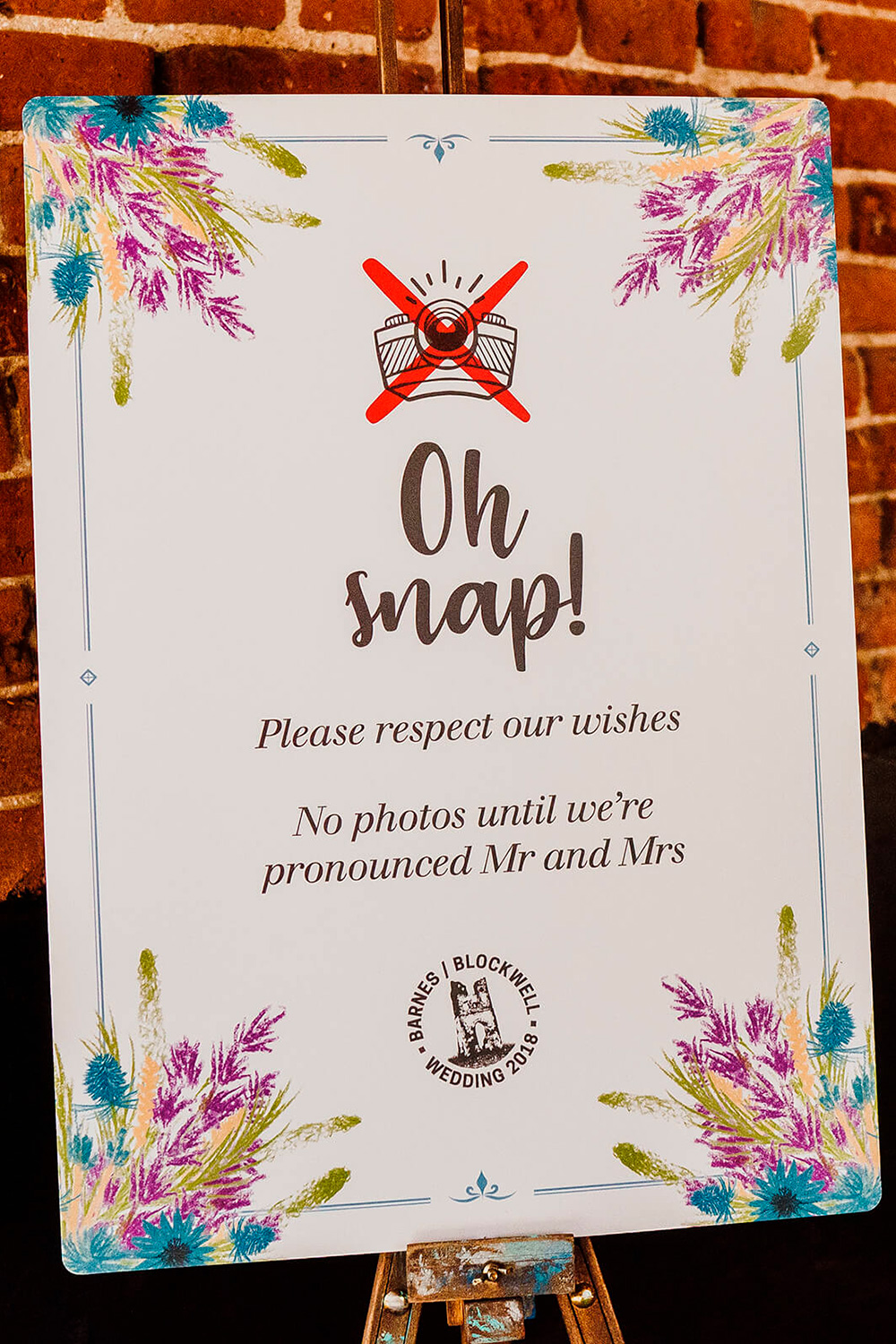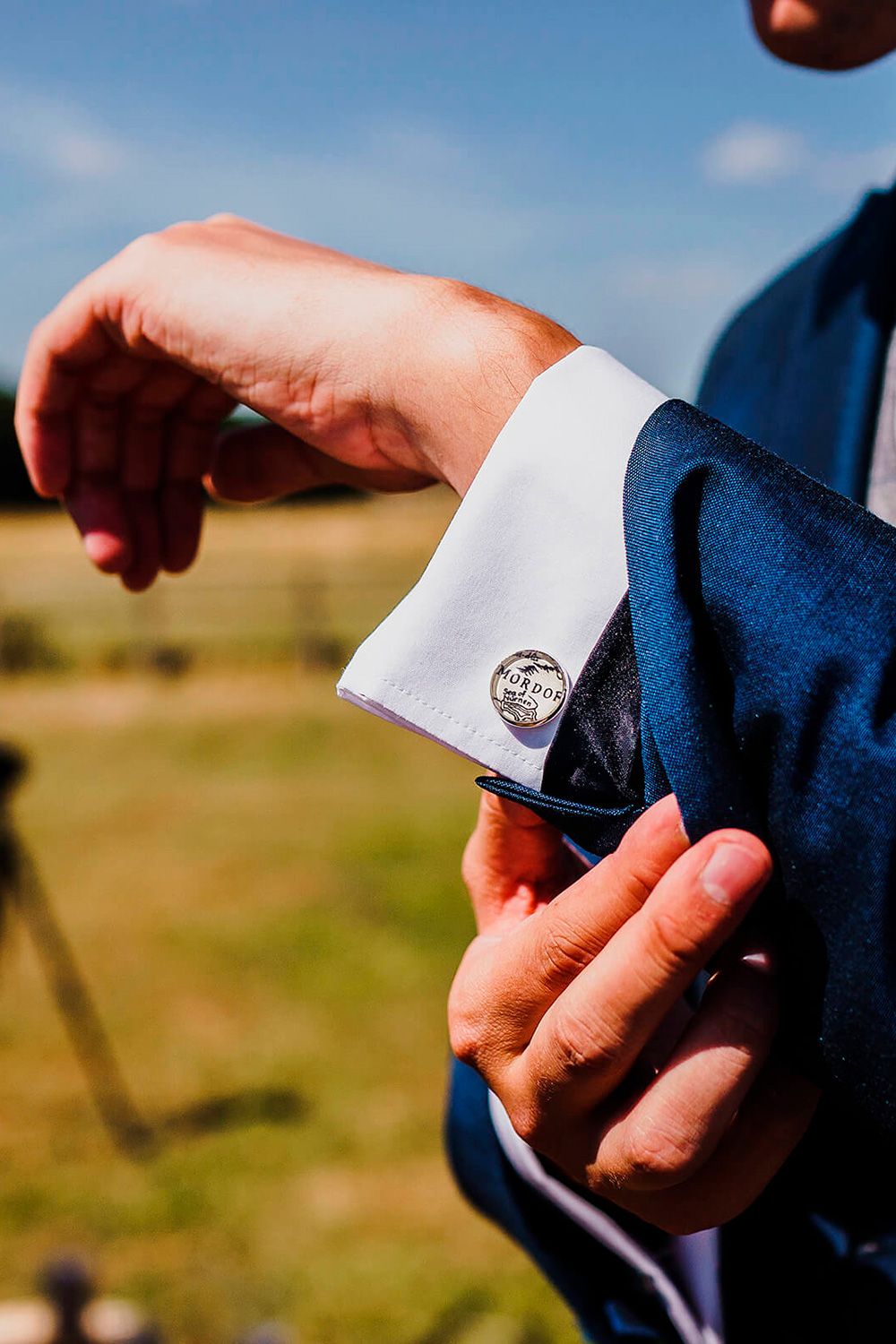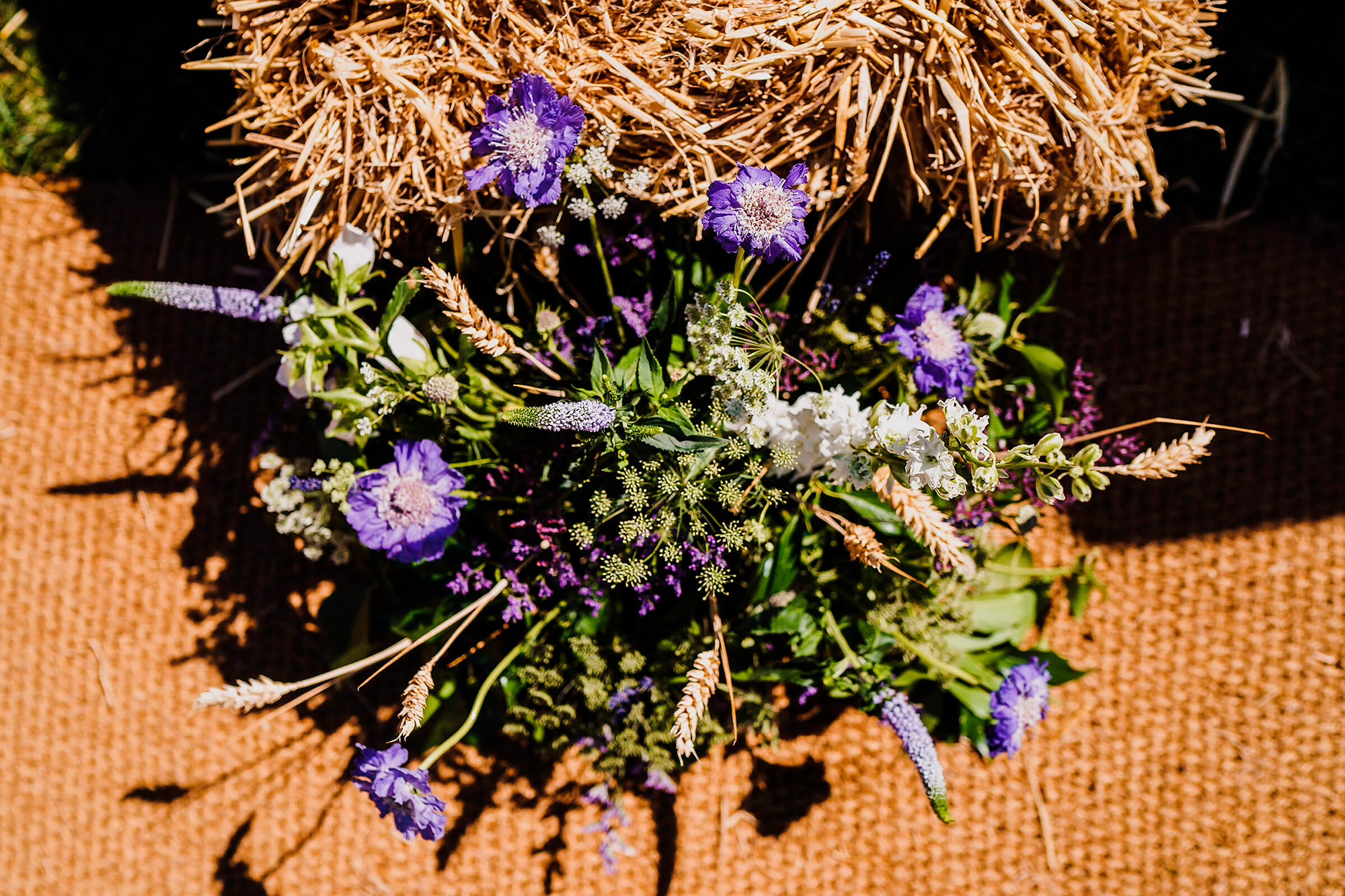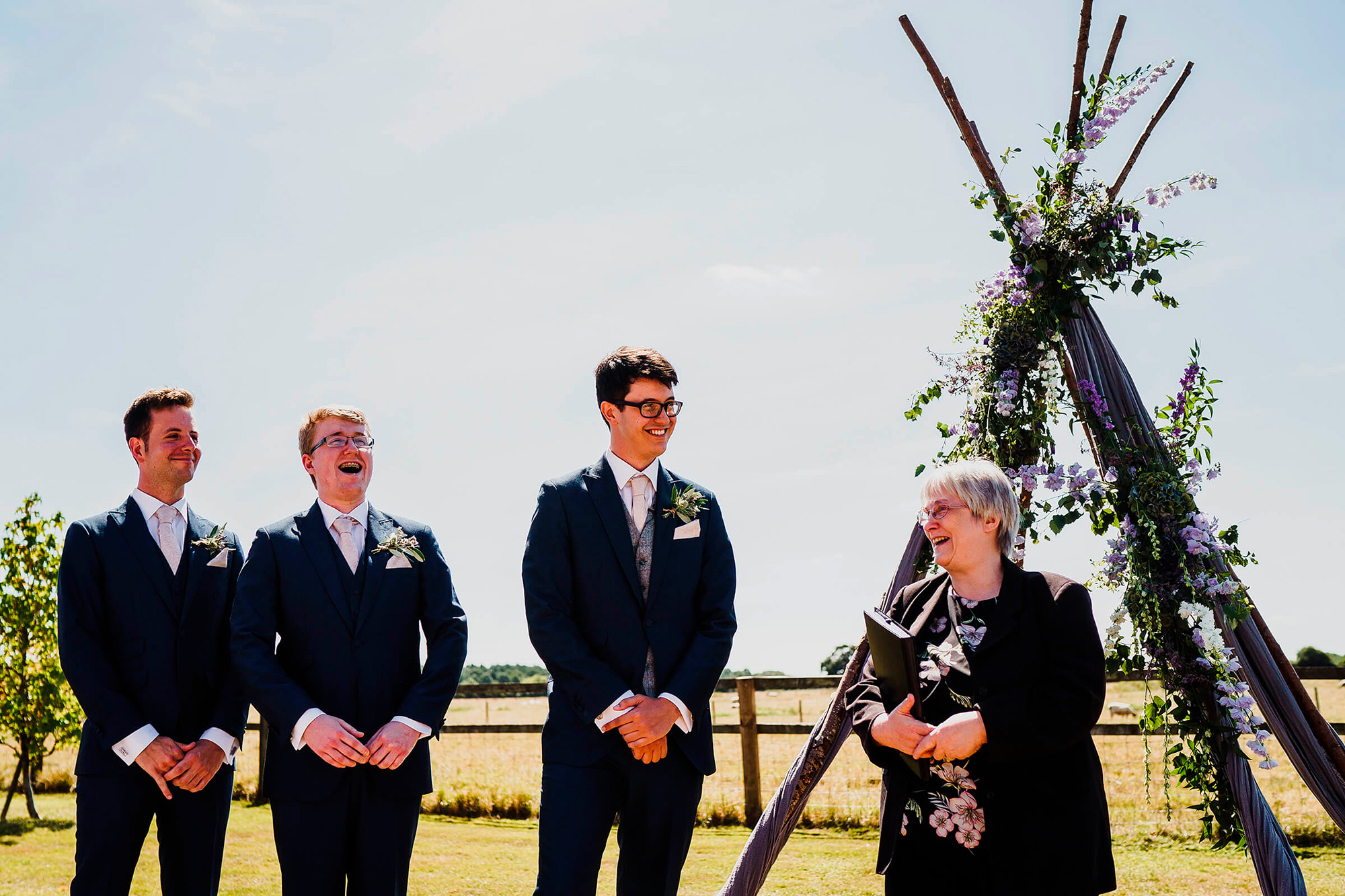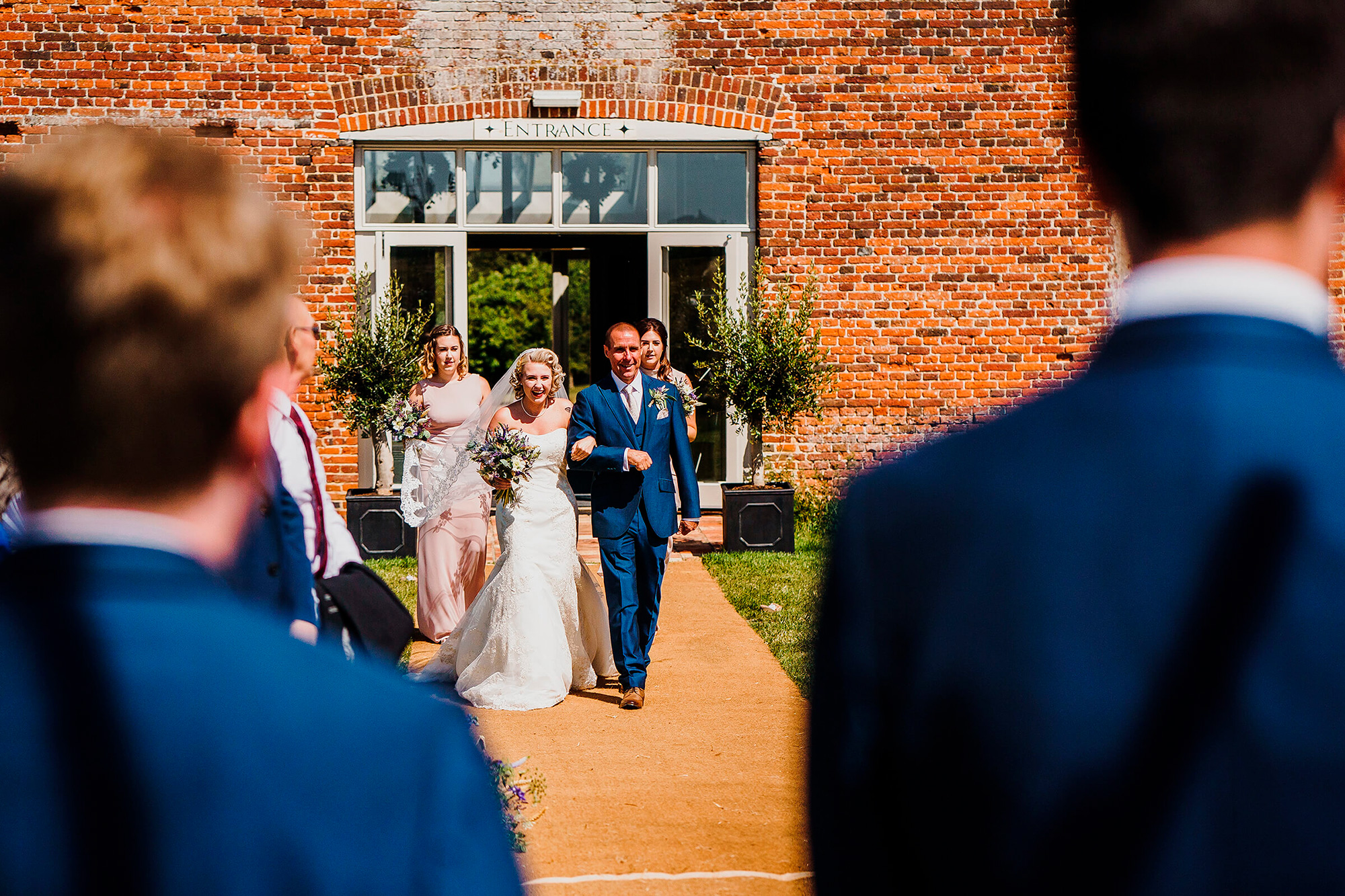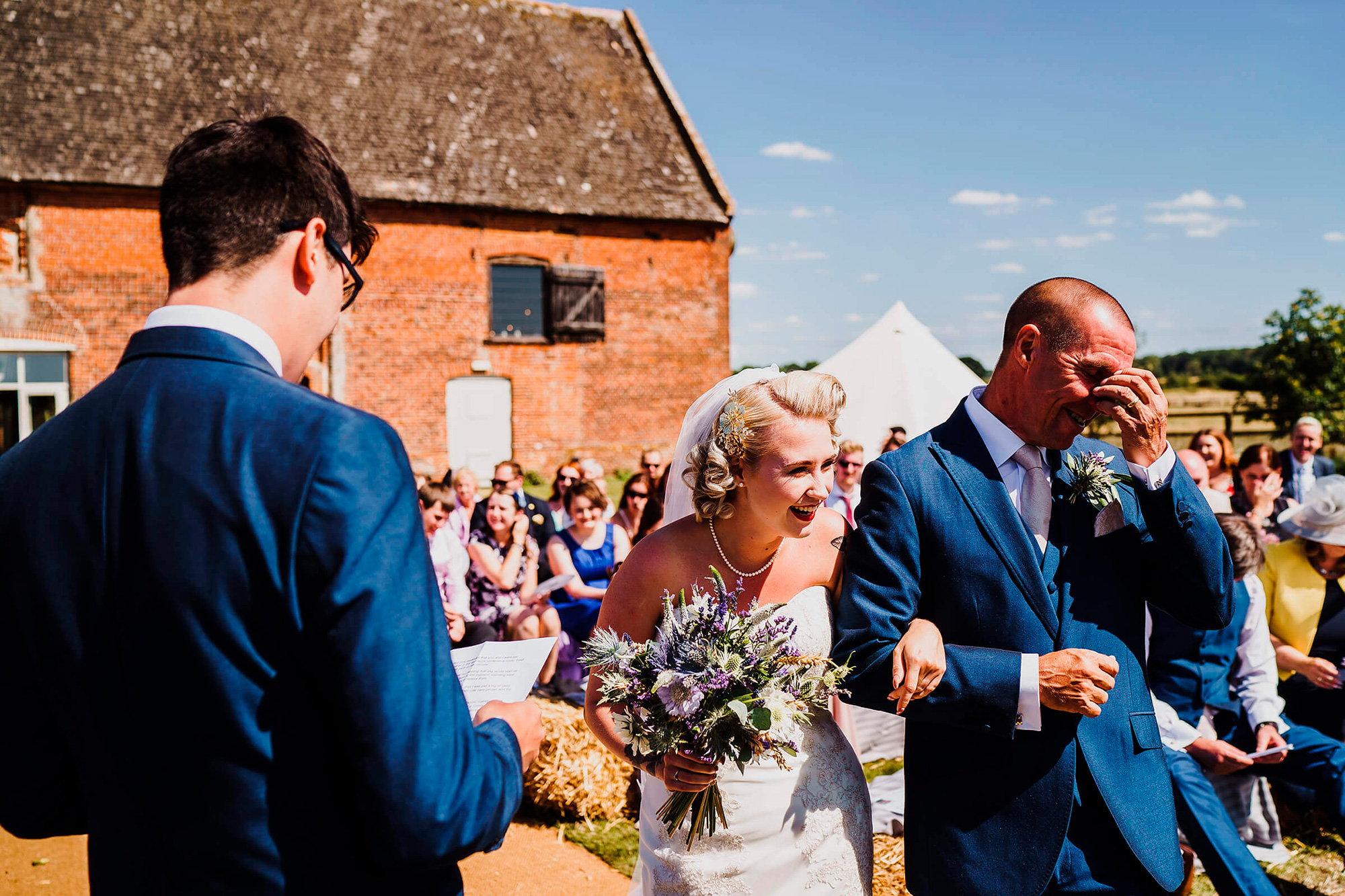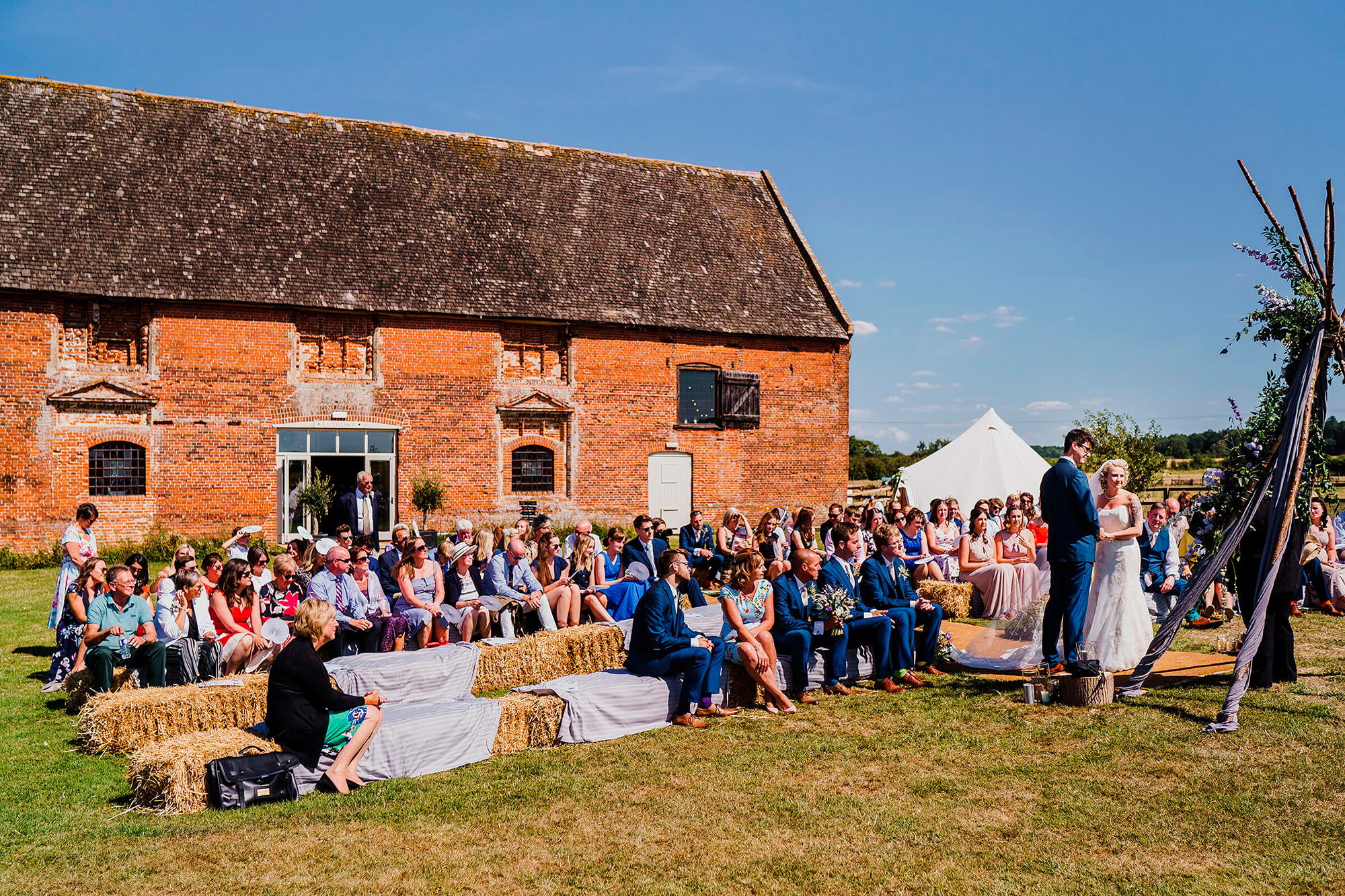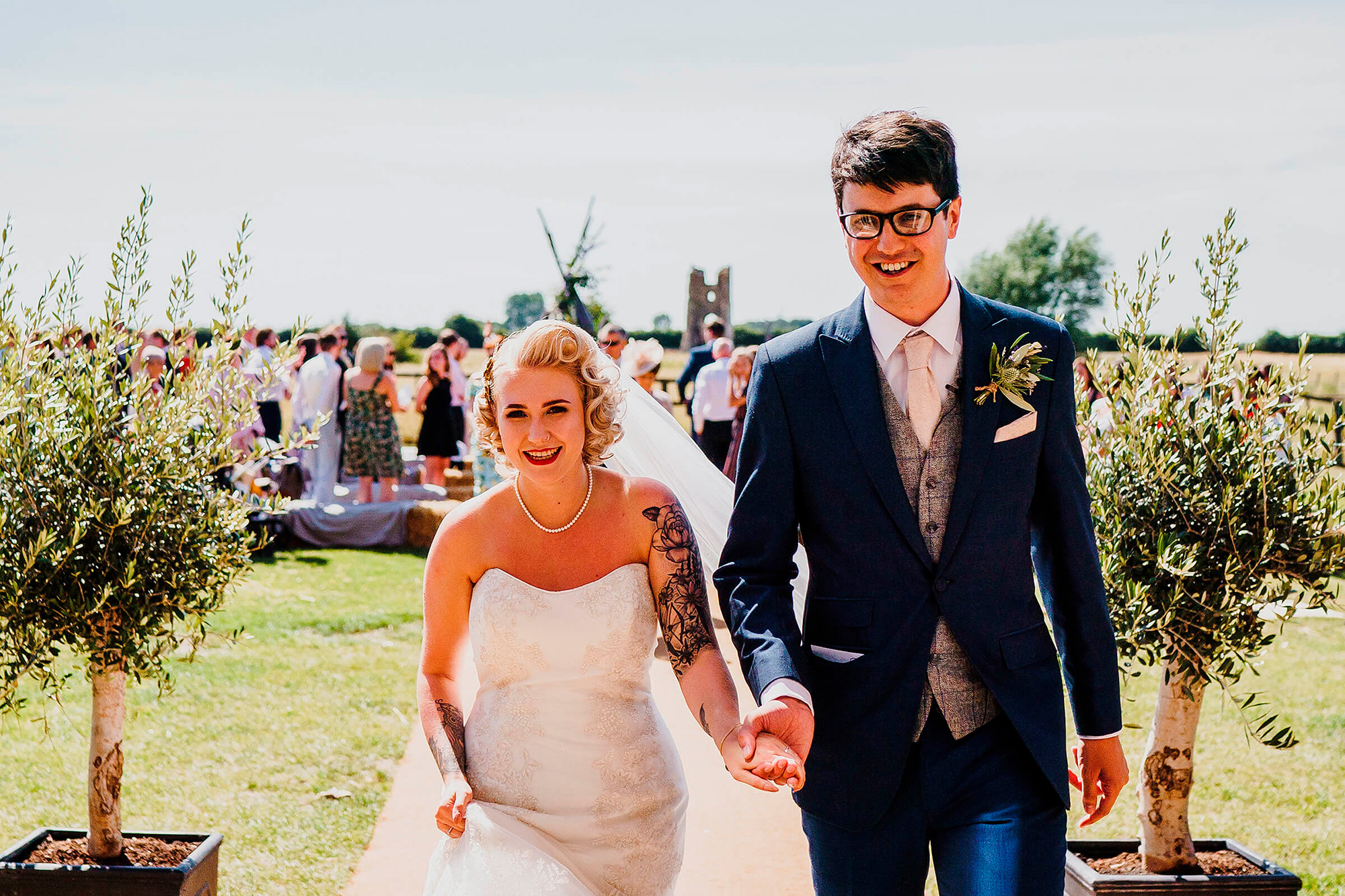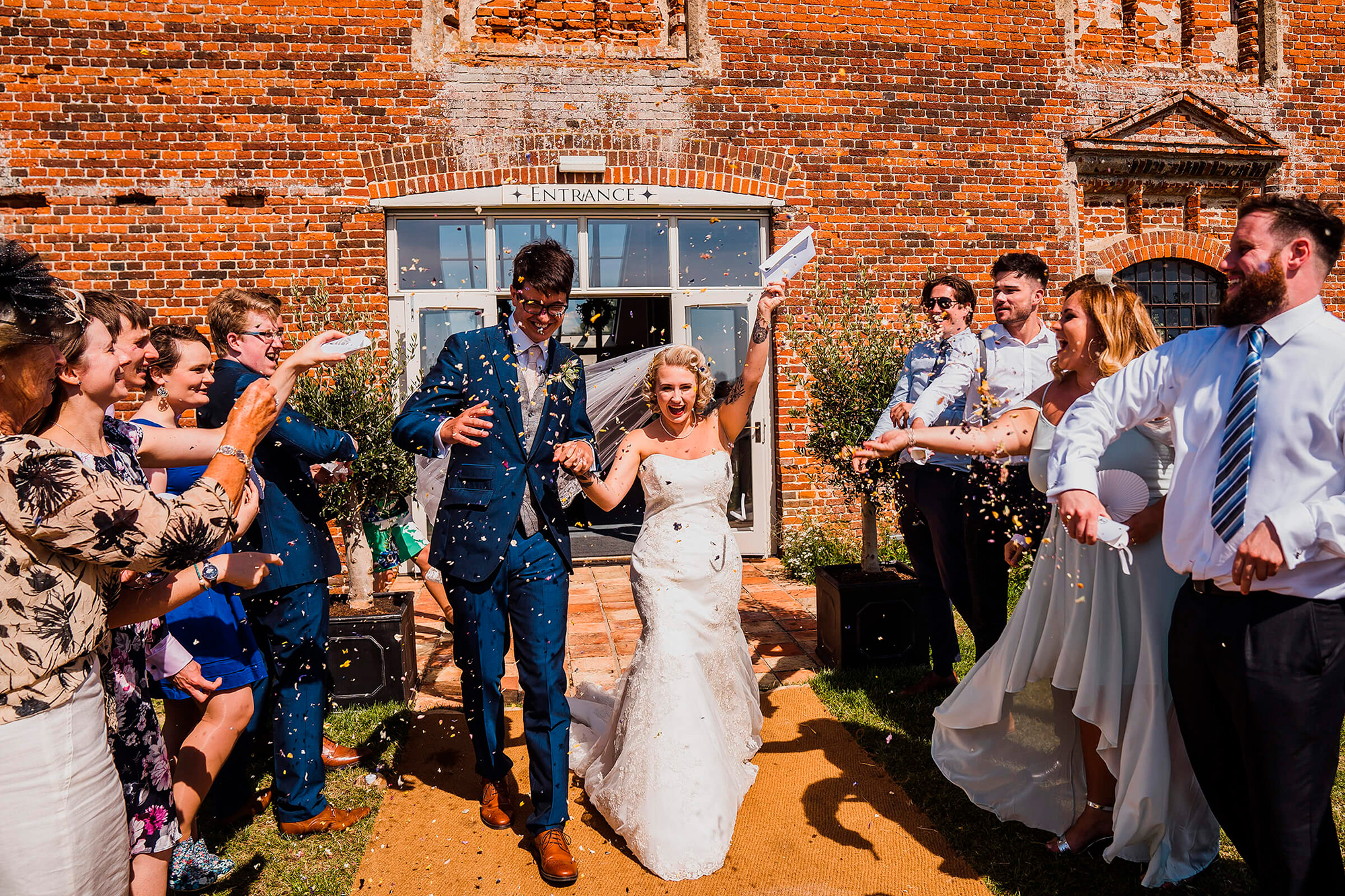 "Our photographer was the incredible Rob Dodsworth. We wanted someone who didn't take themselves too seriously, who could have a good laugh with us, with a relaxed, candid photography style that could capture our personalities," praises Lucy.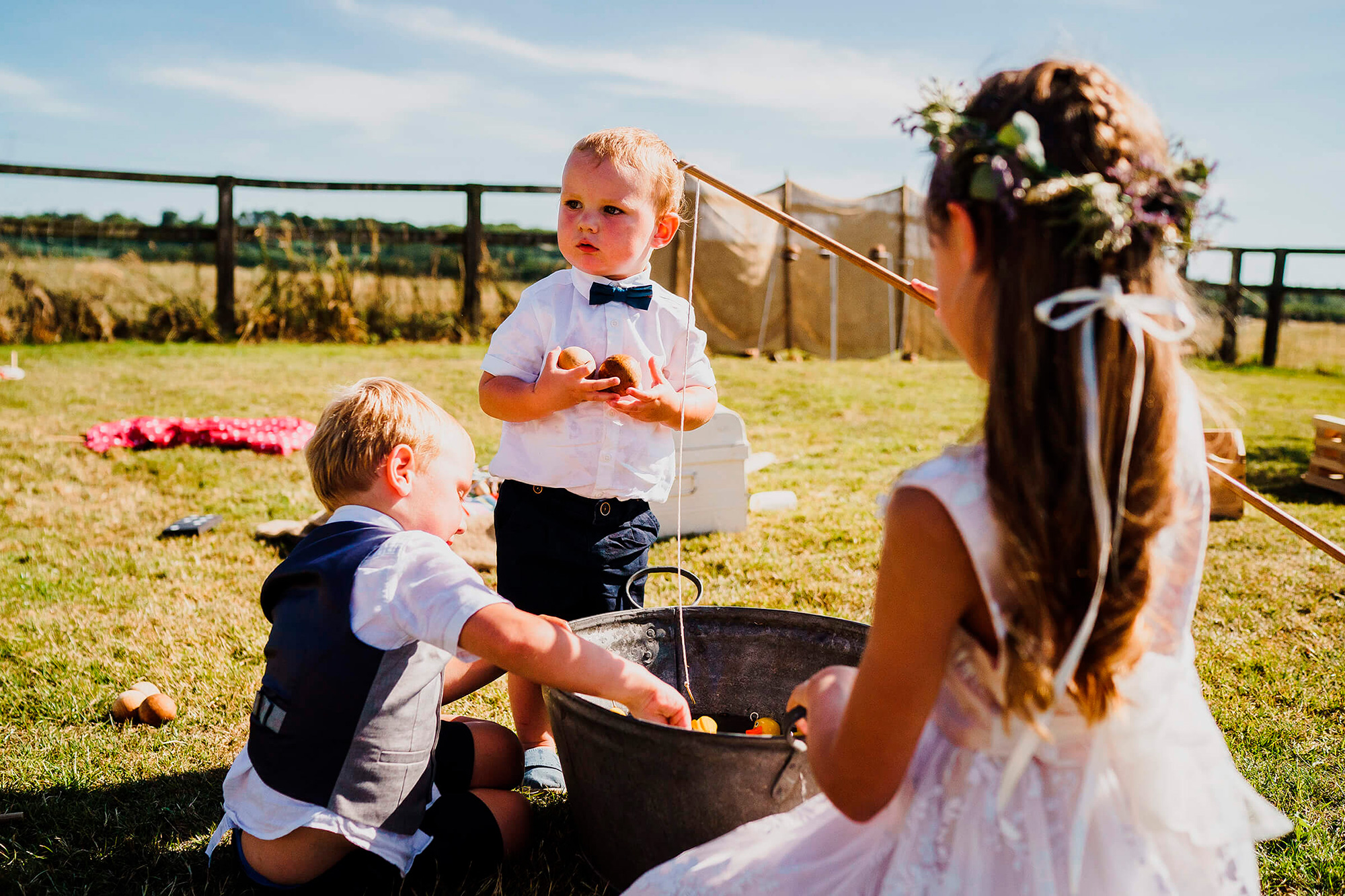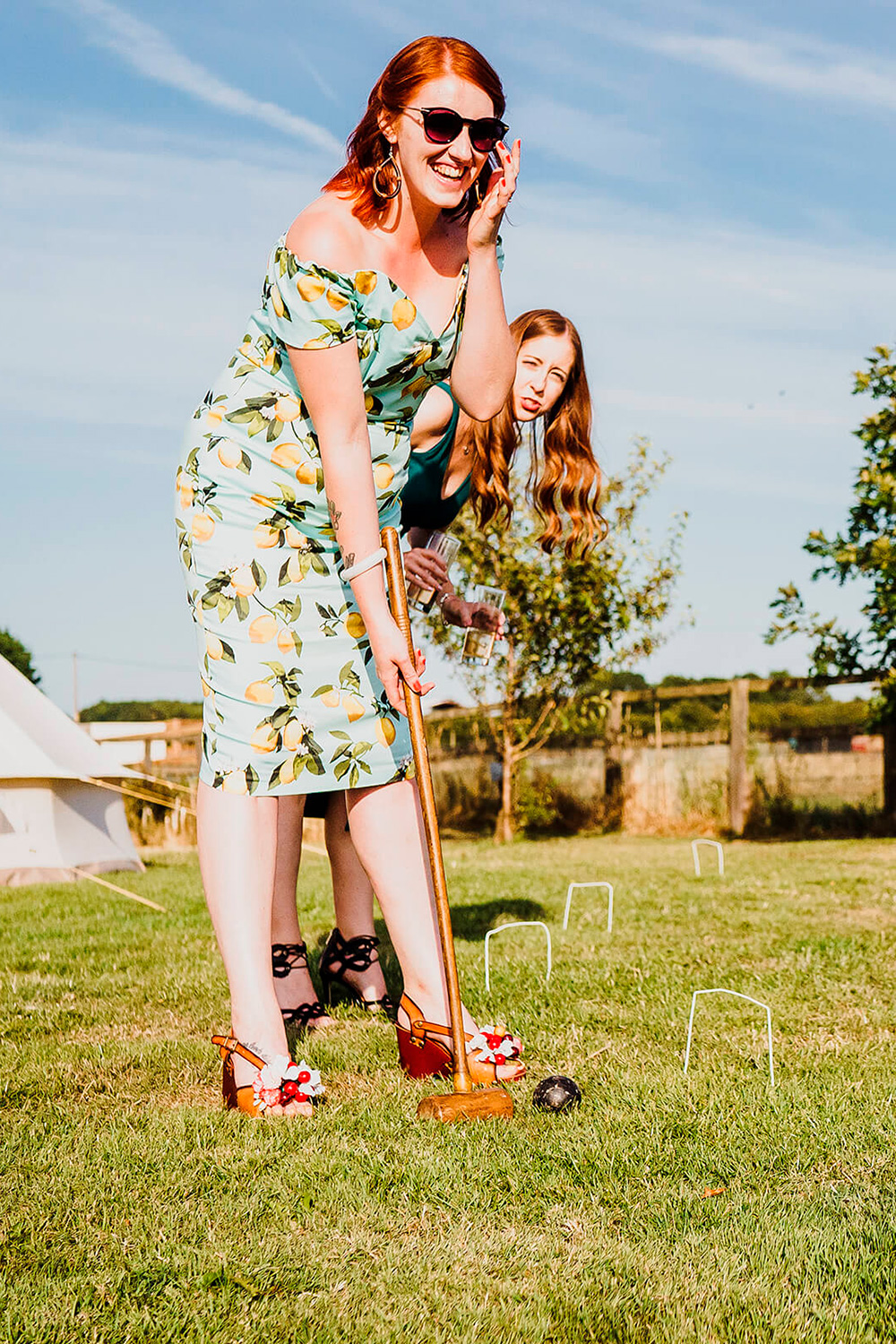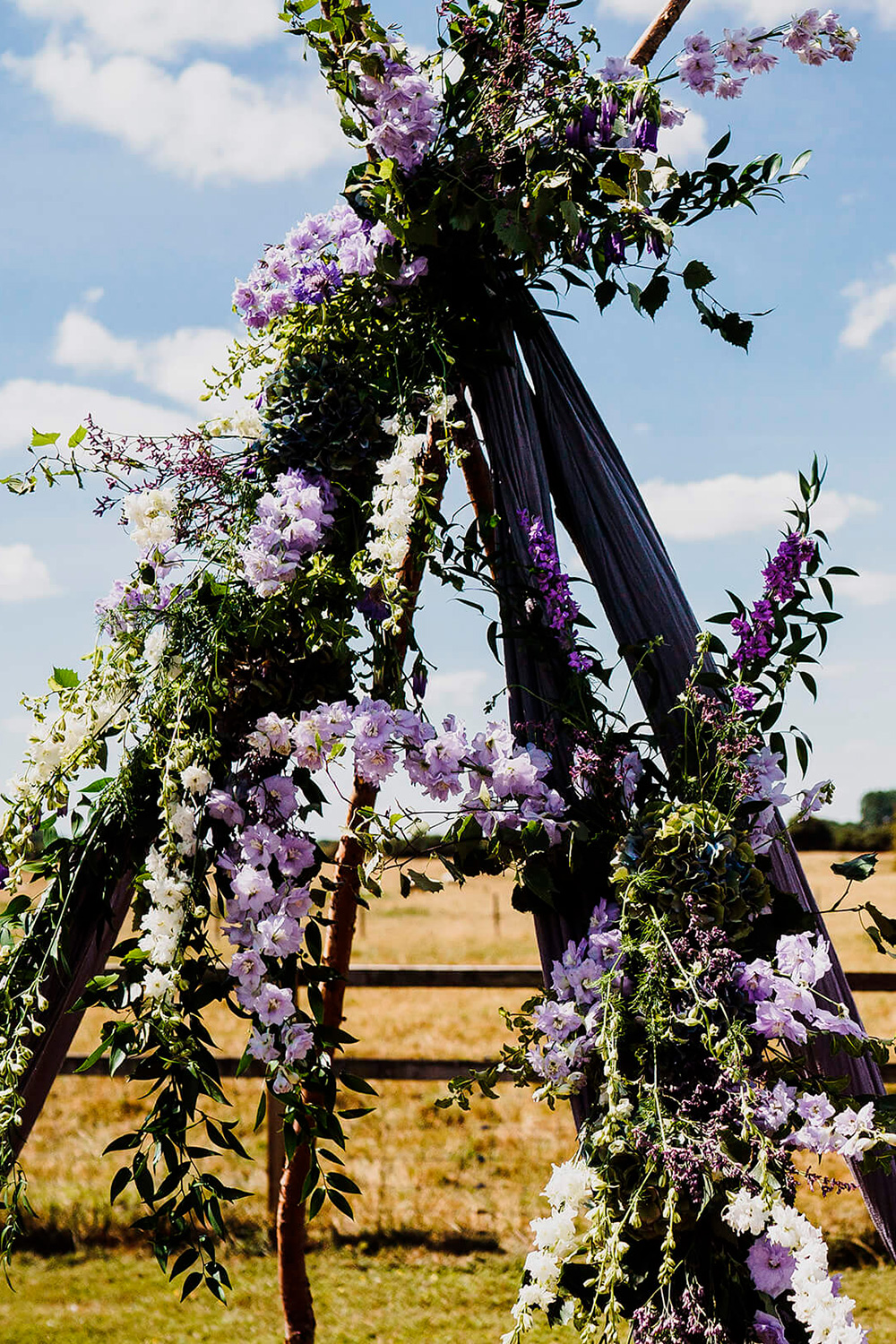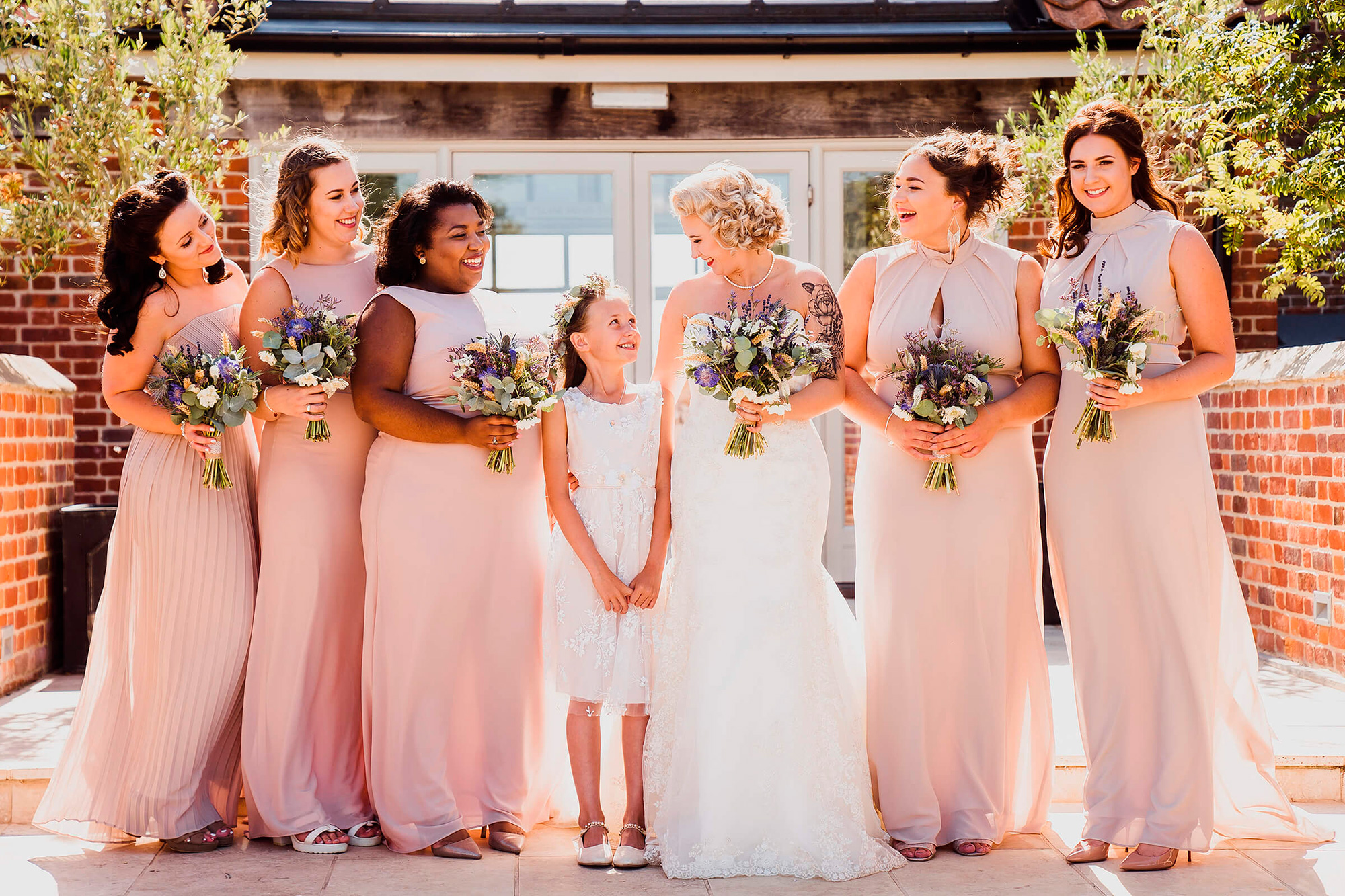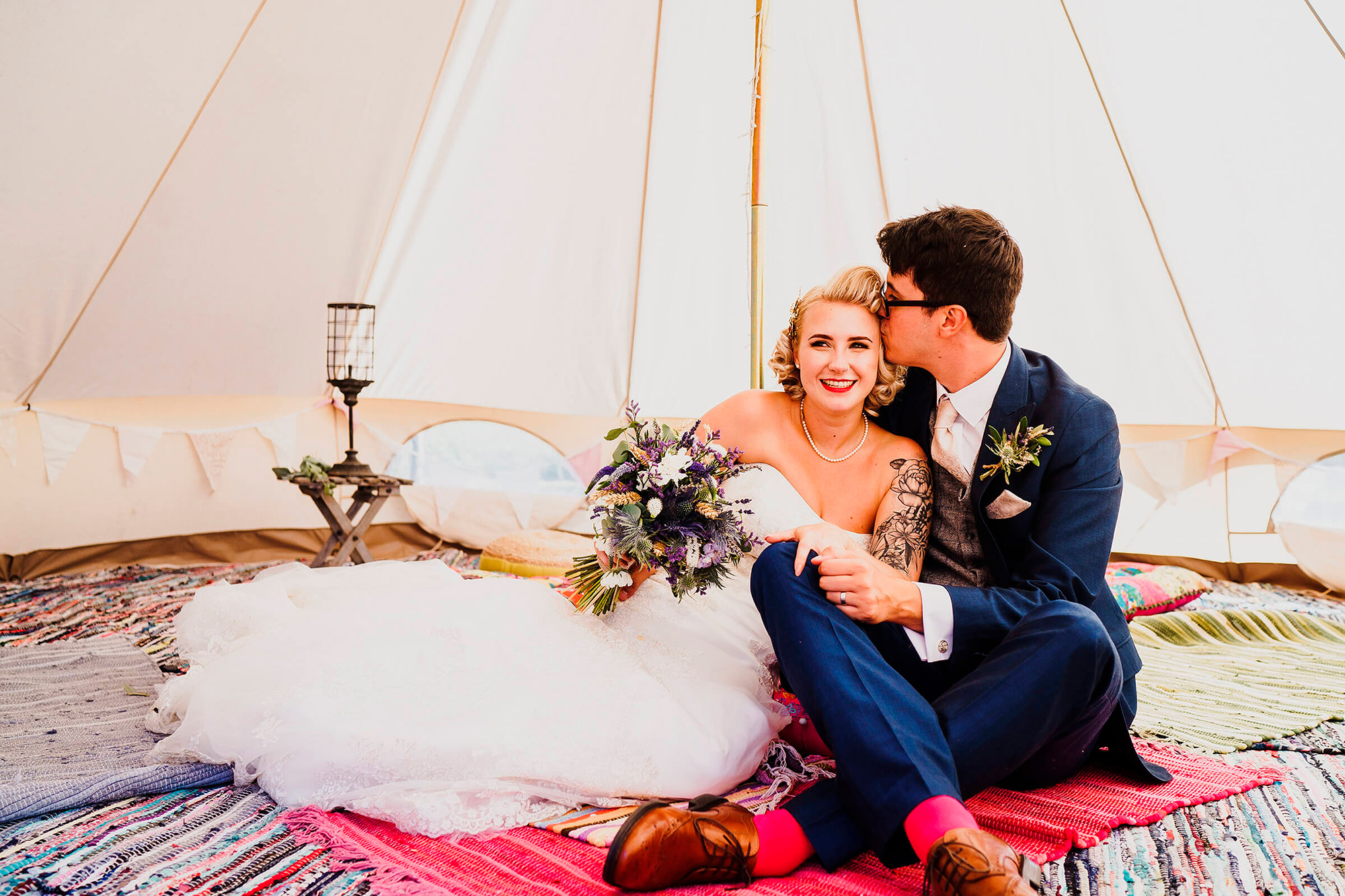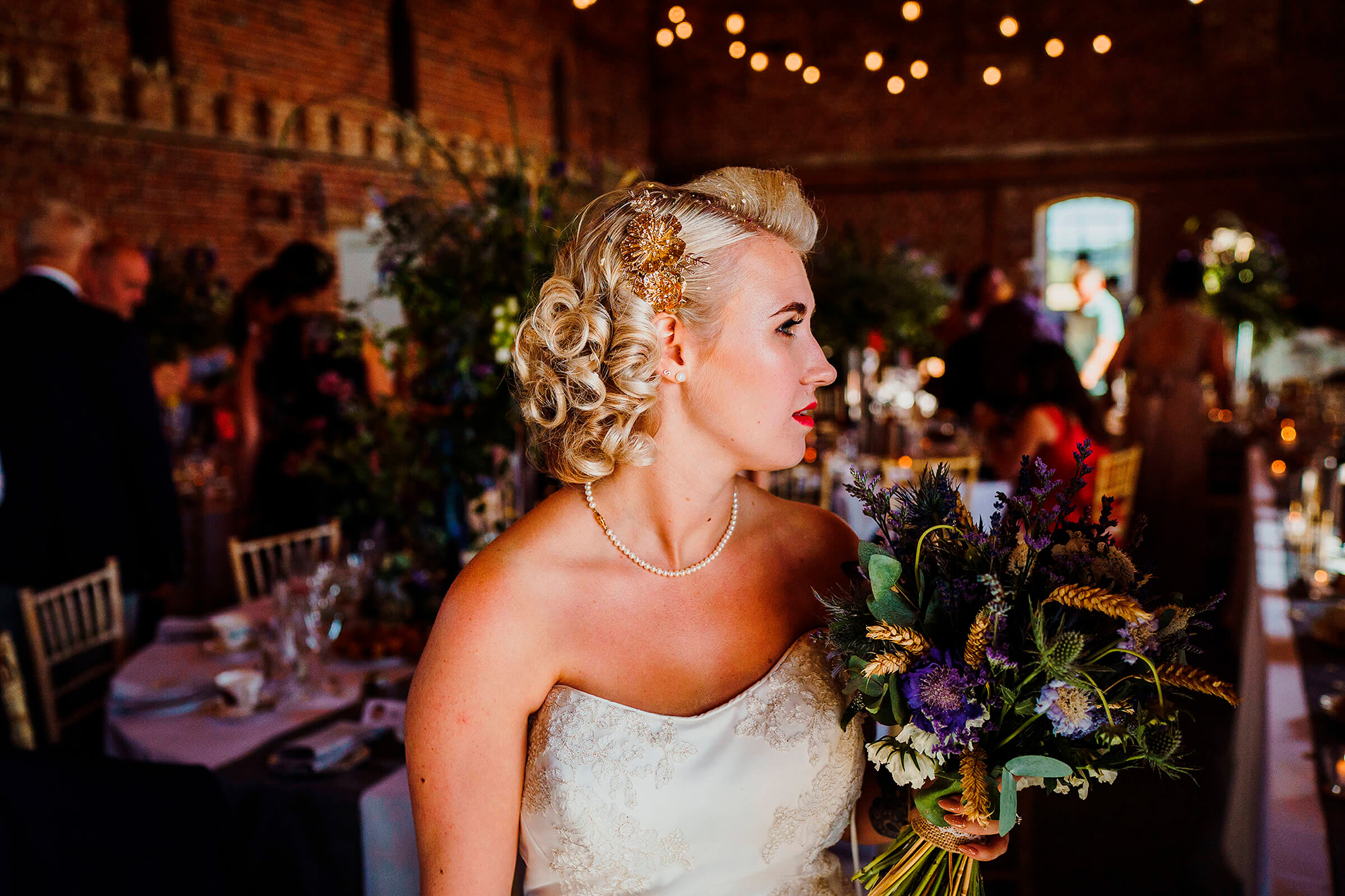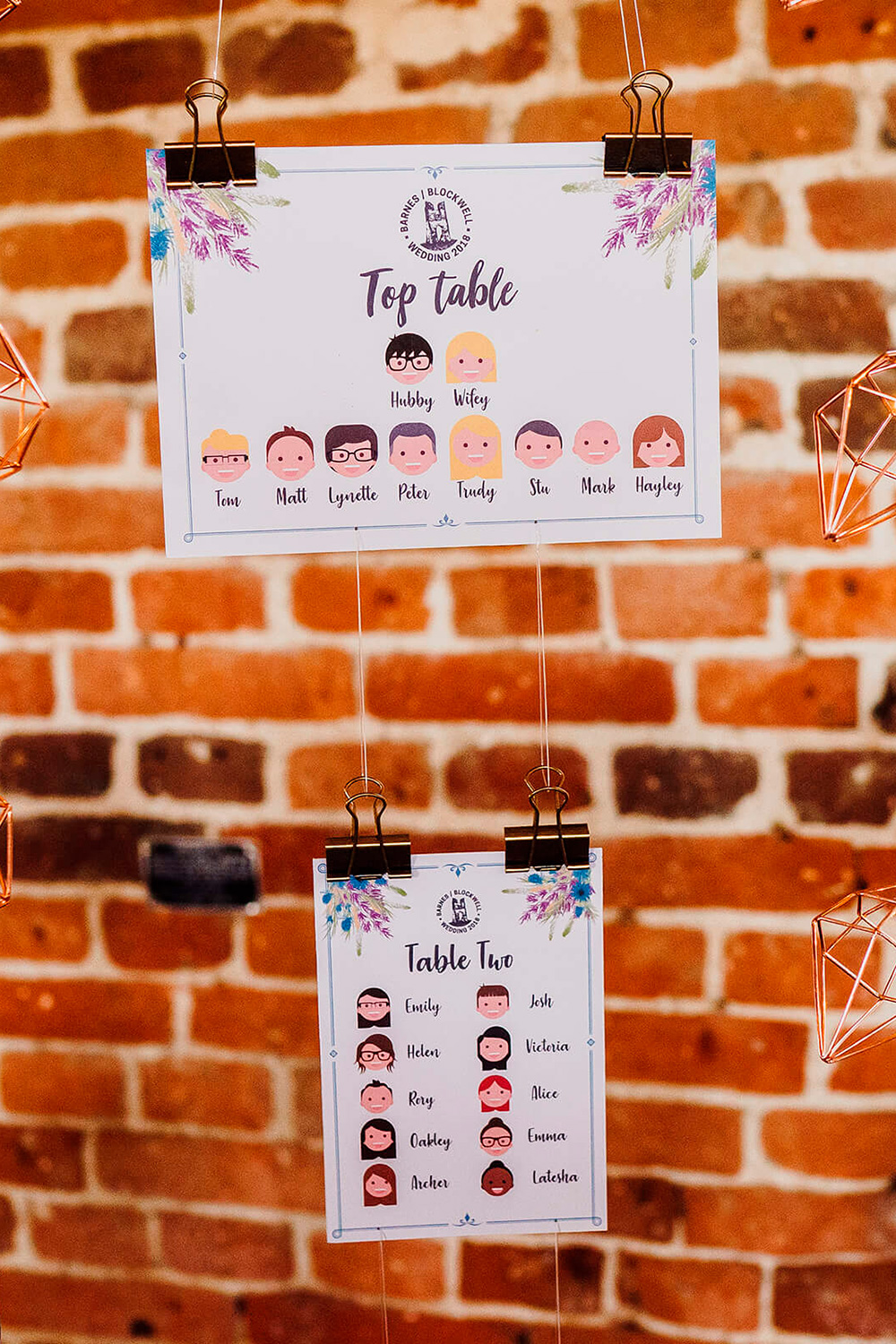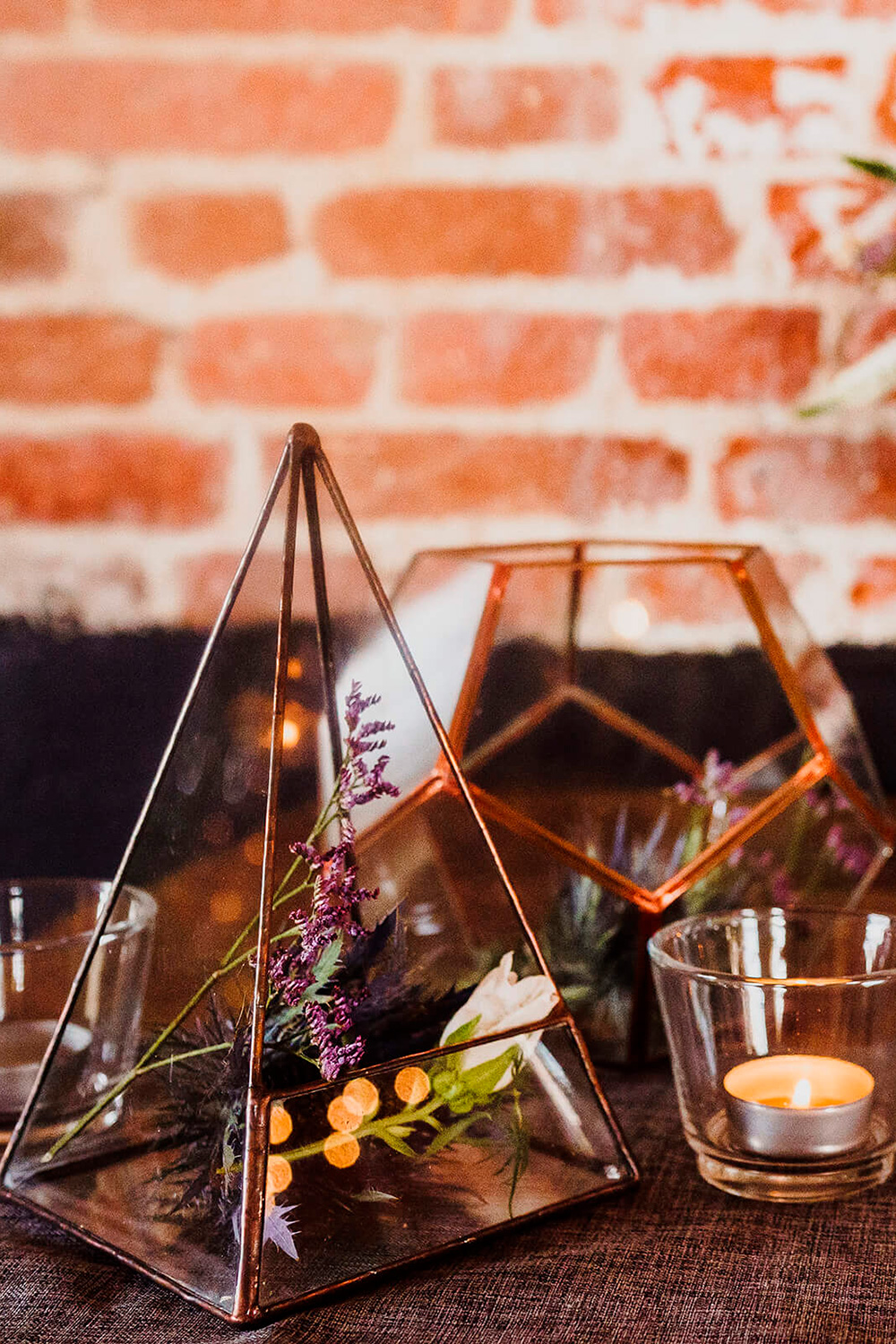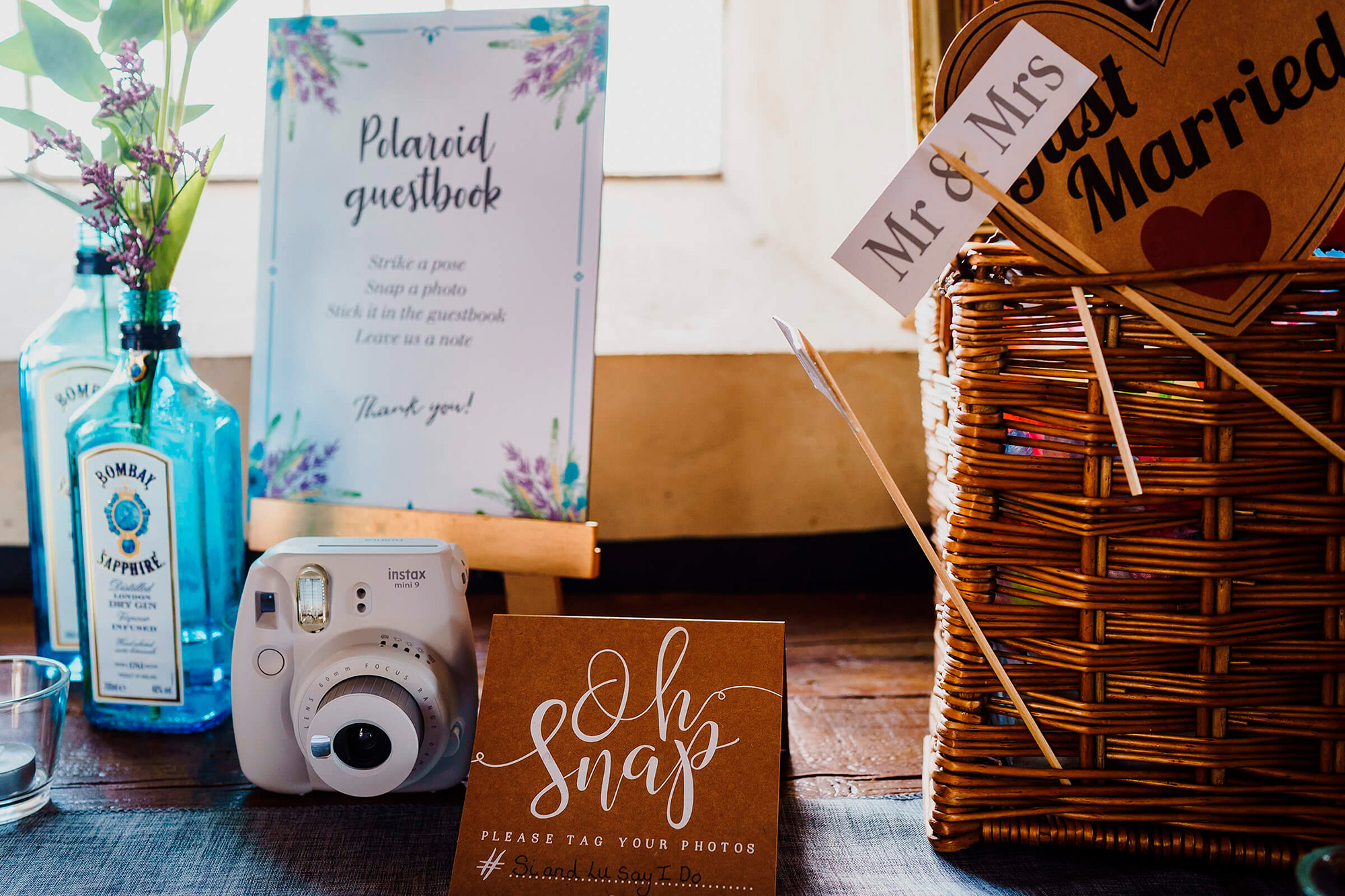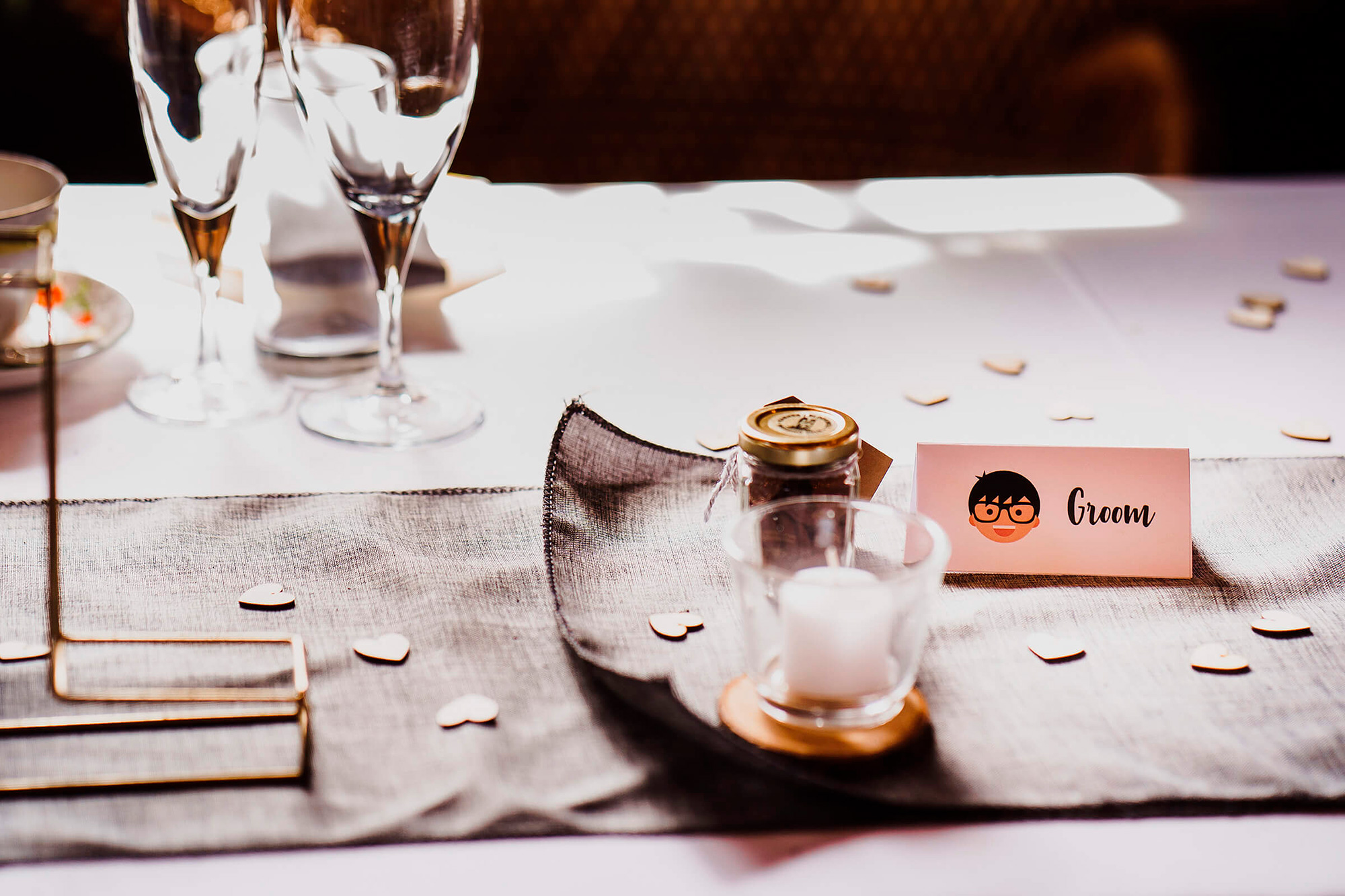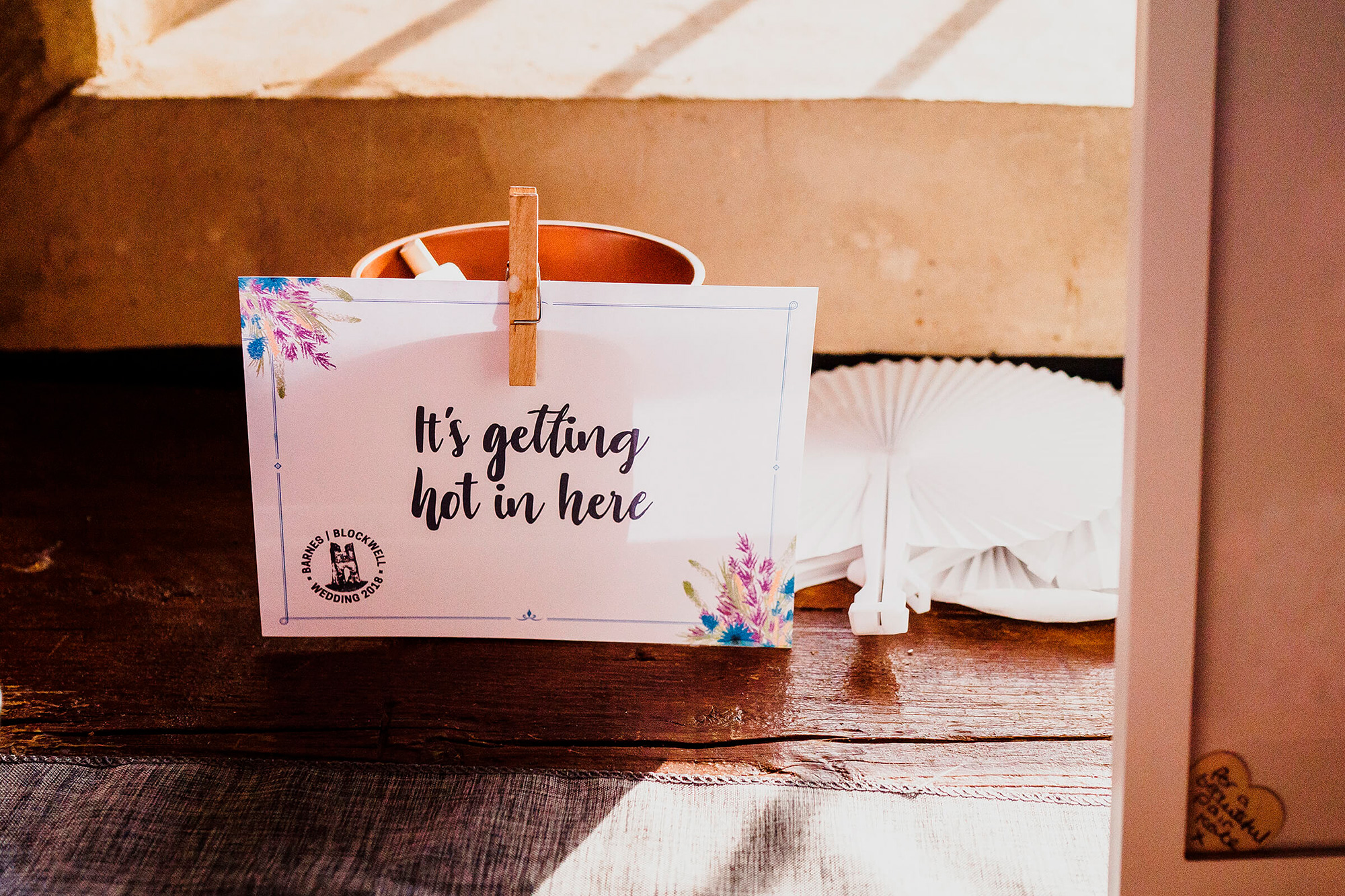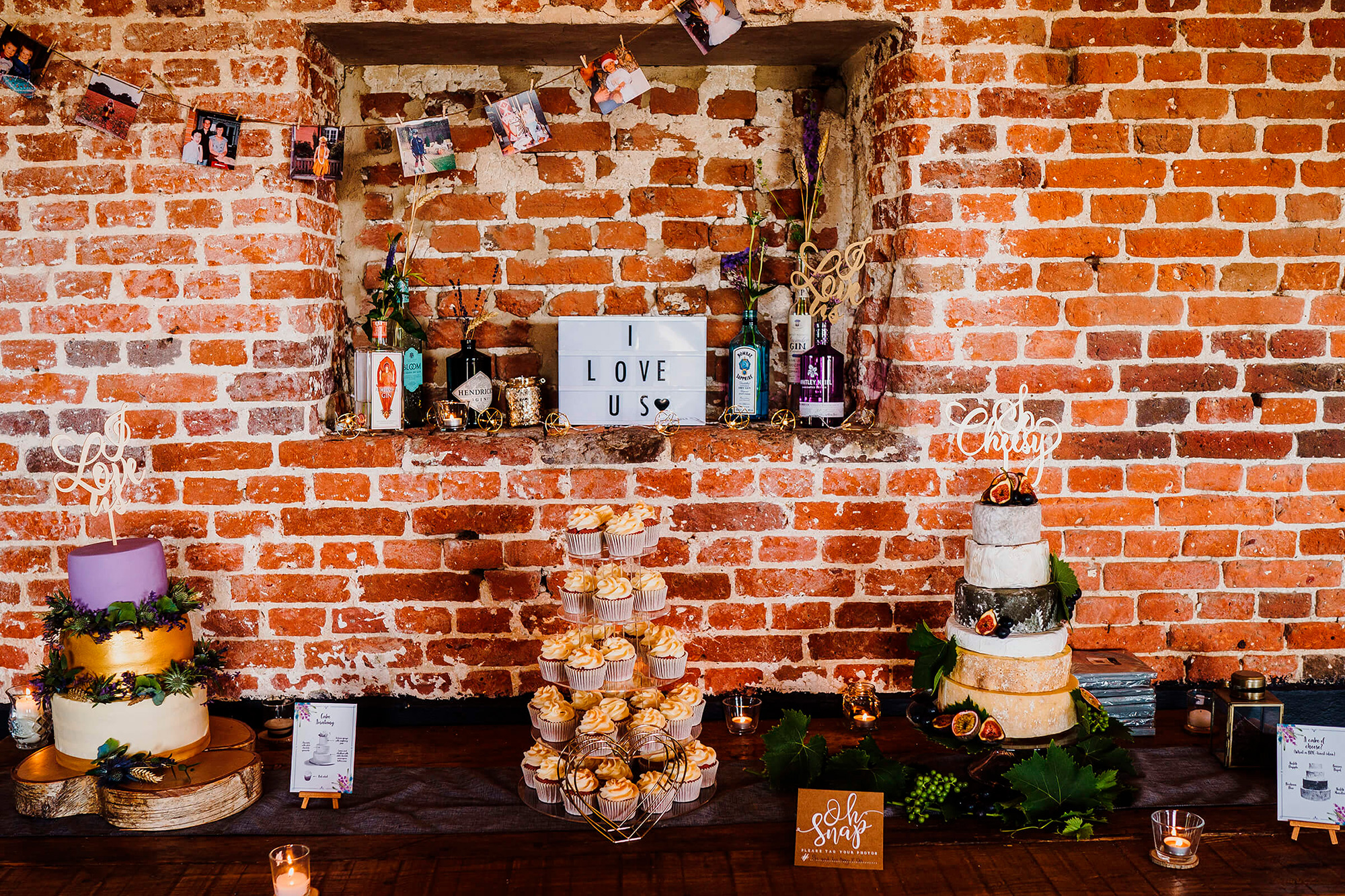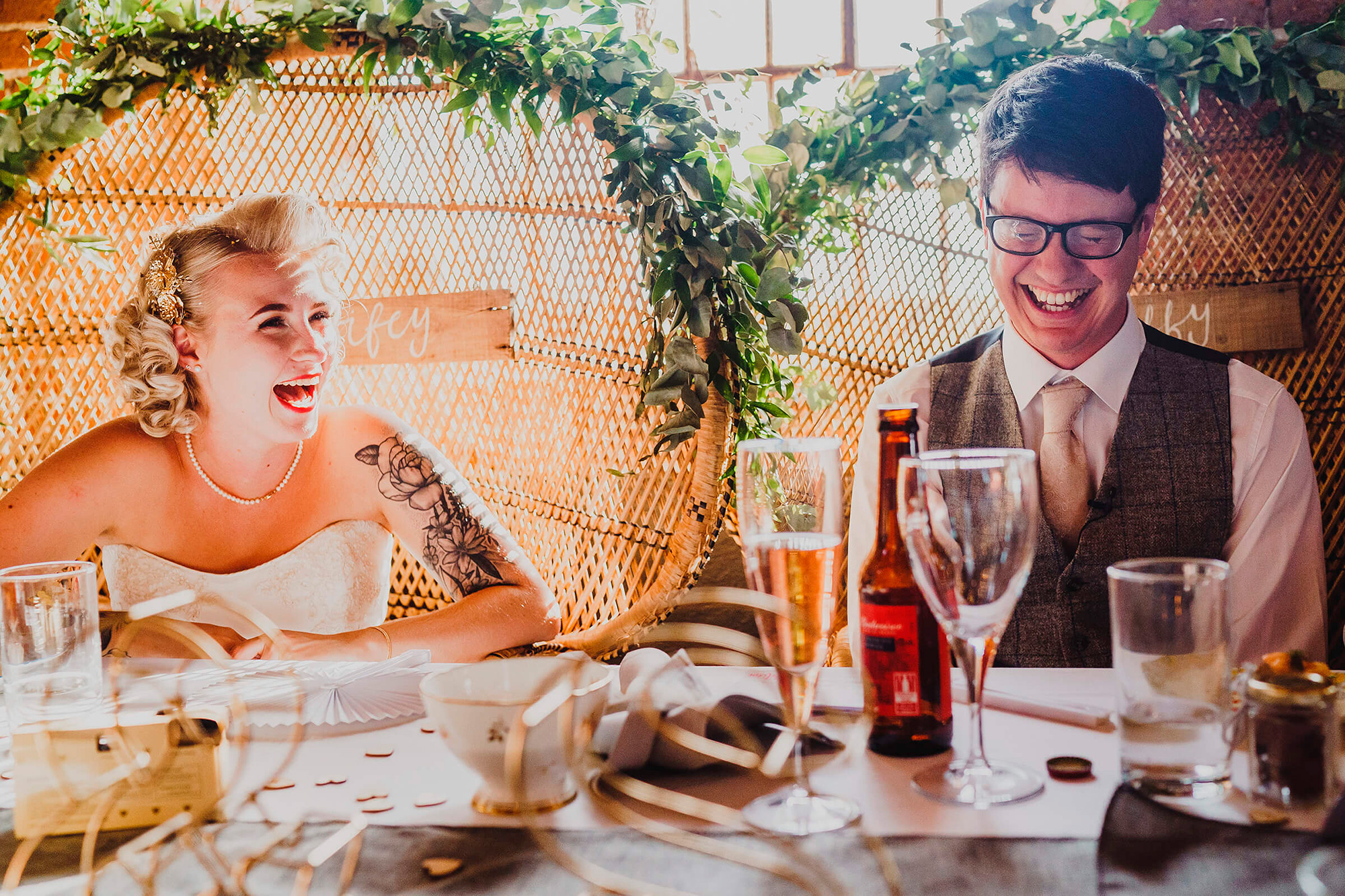 "For food we served afternoon tea, because, let's face it, who doesn't love afternoon tea? And we had a local crepe van in the evening which we all ate around the fire pits," says Lucy.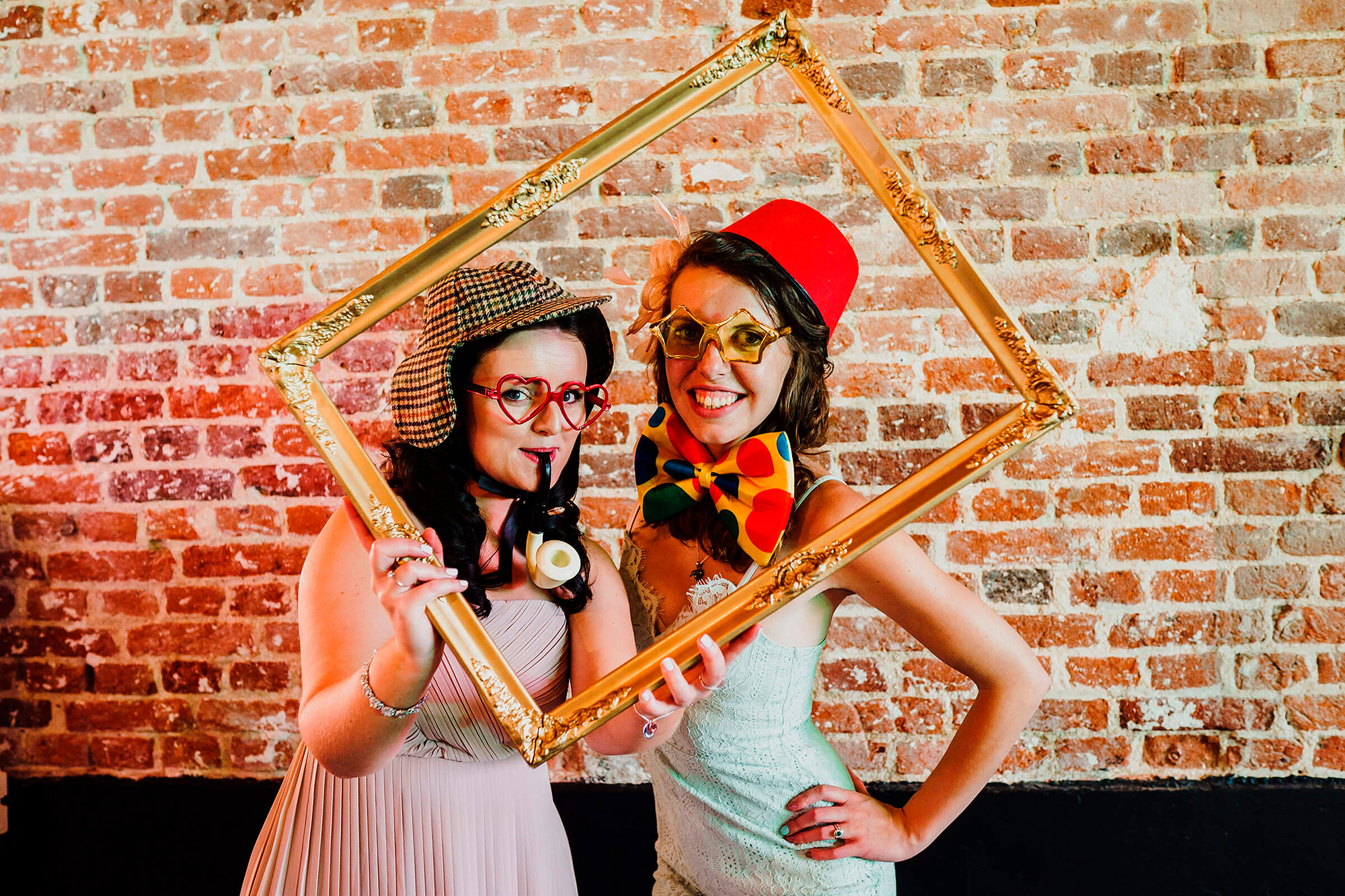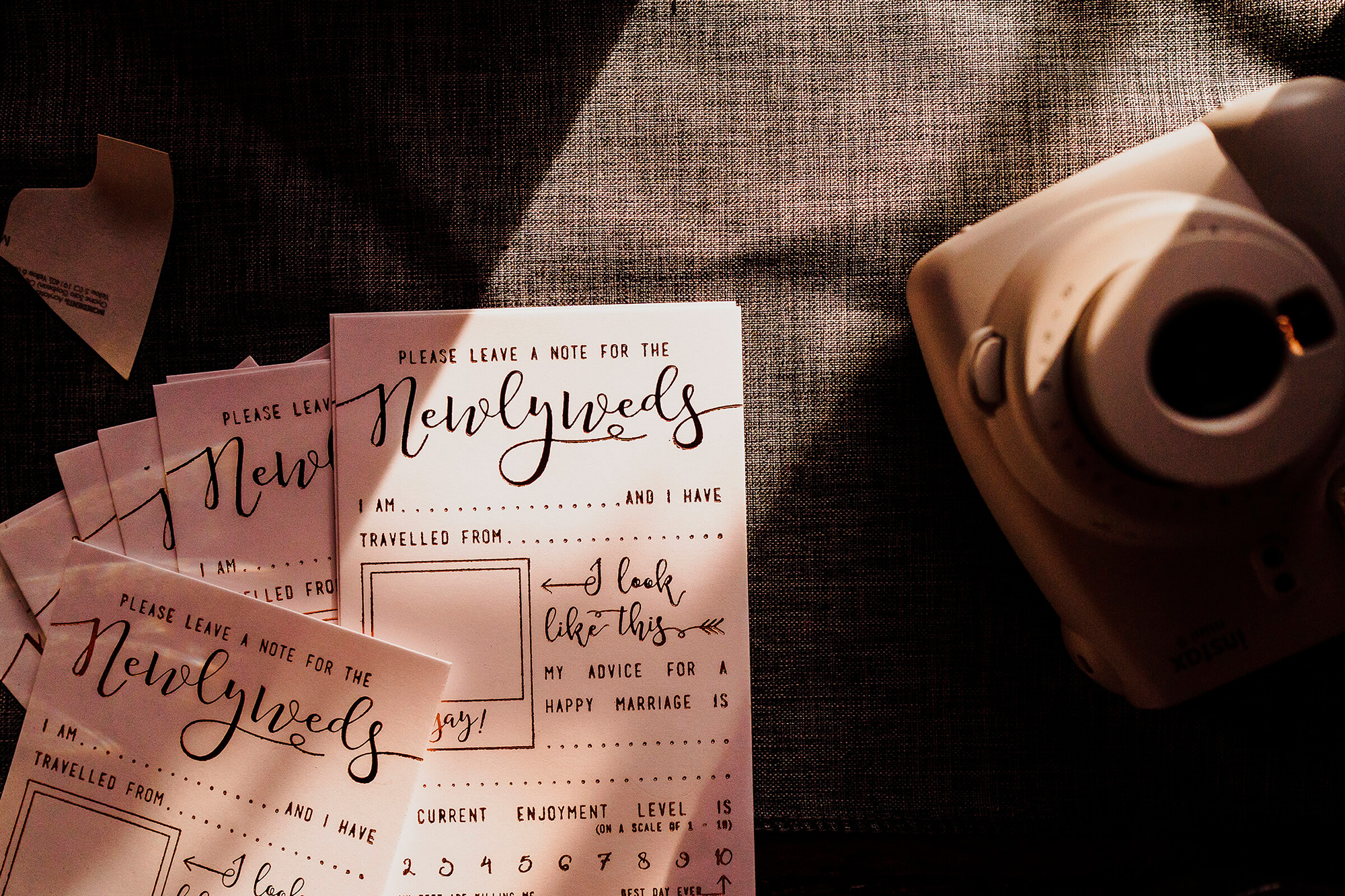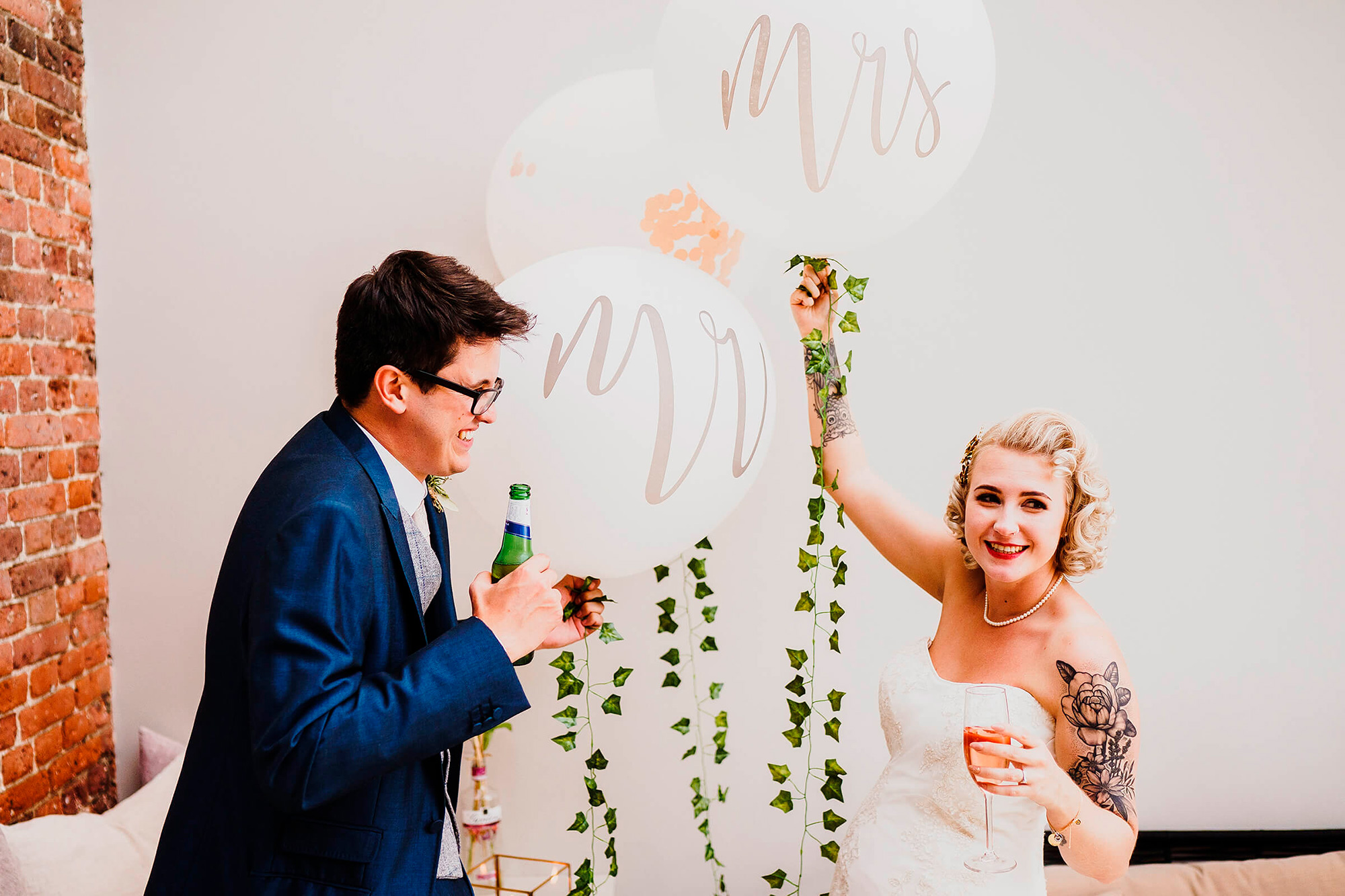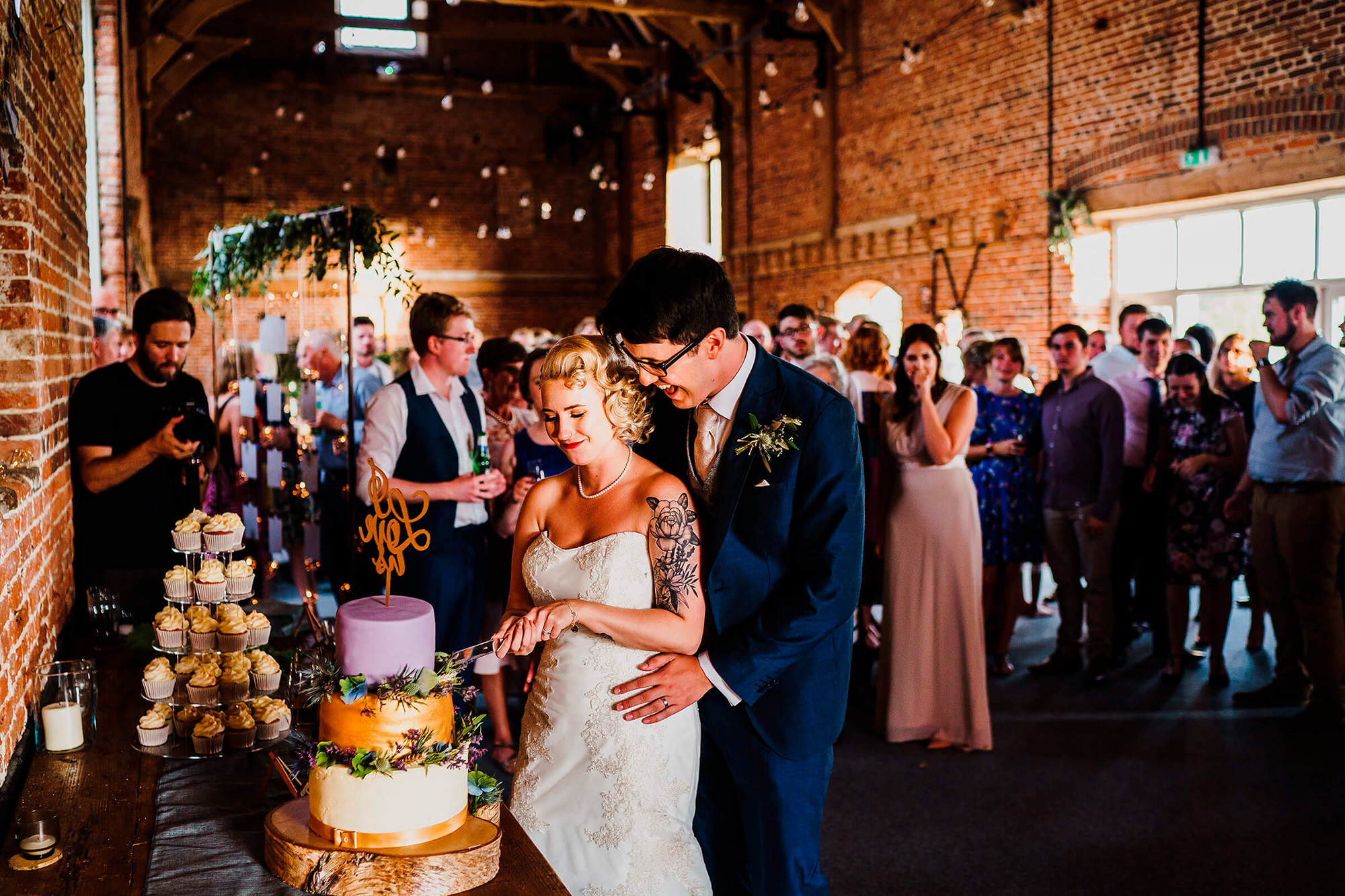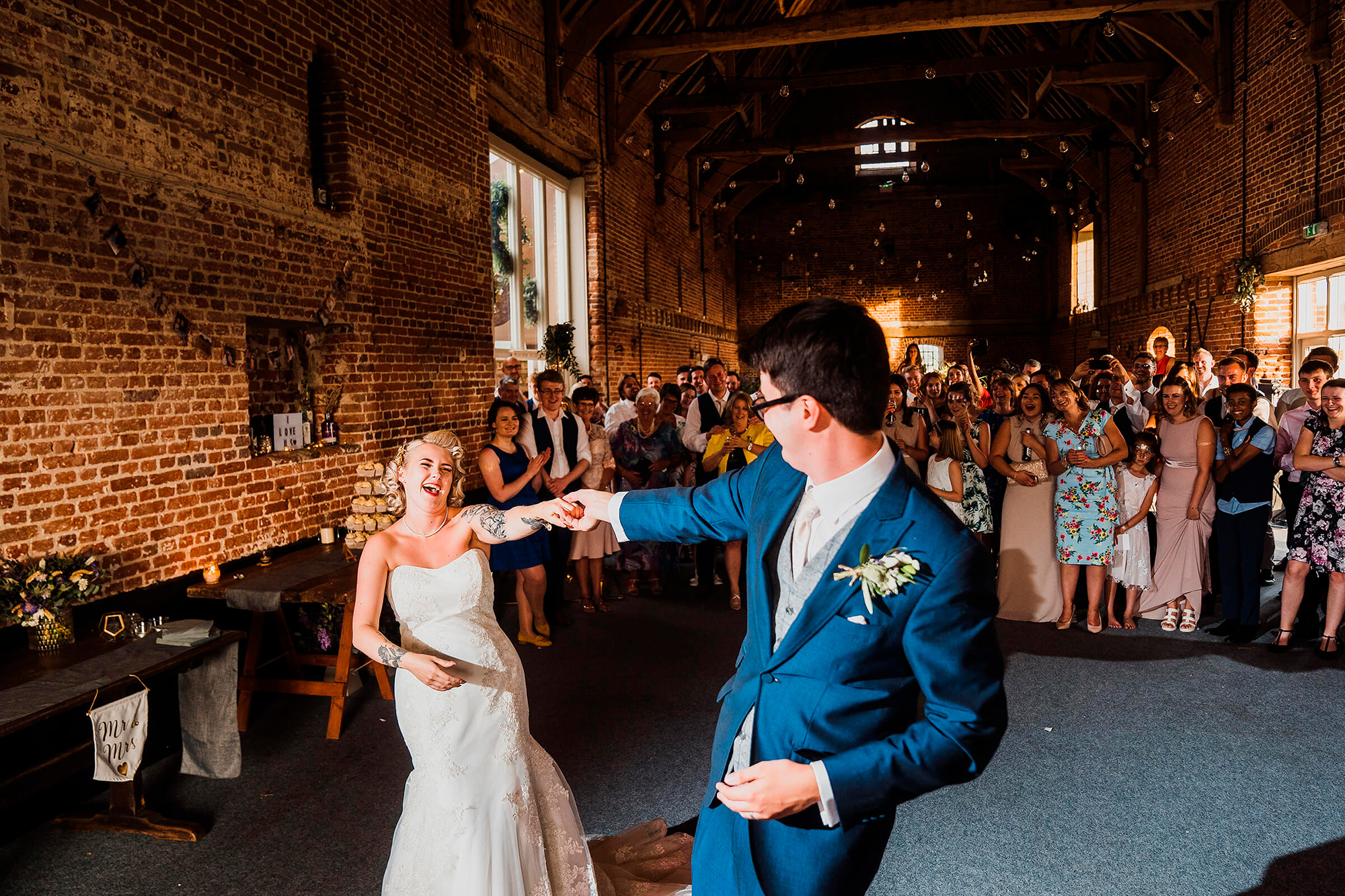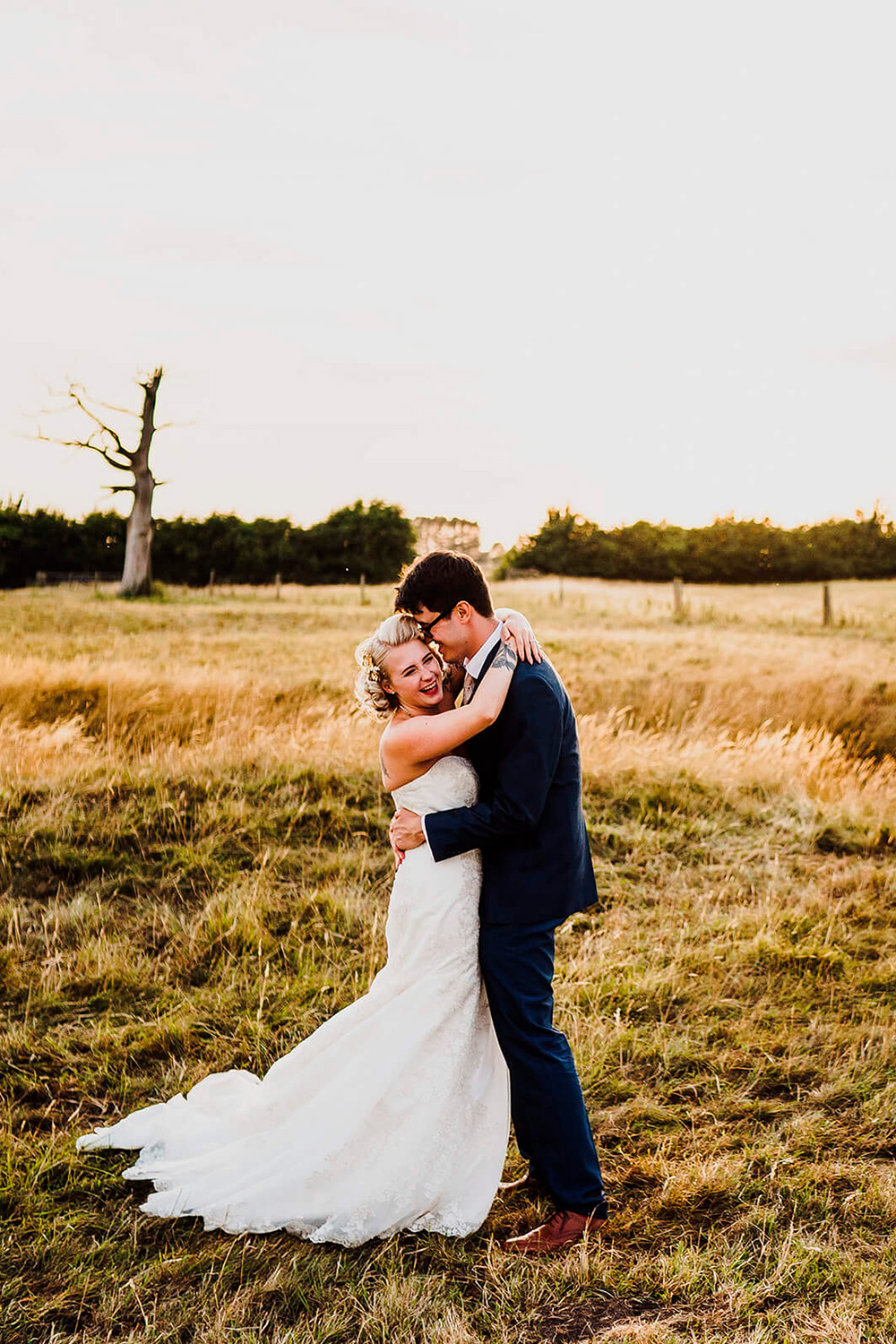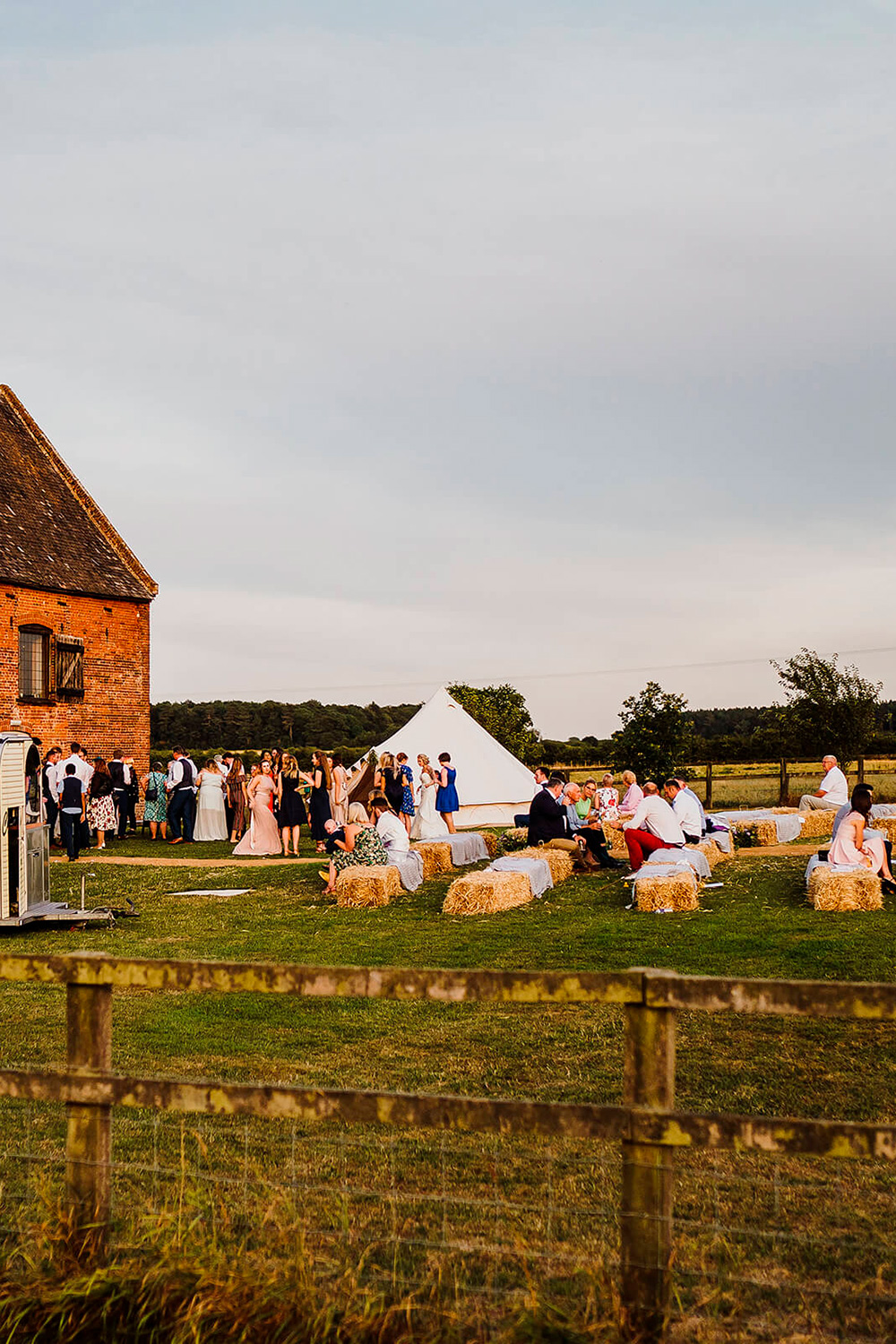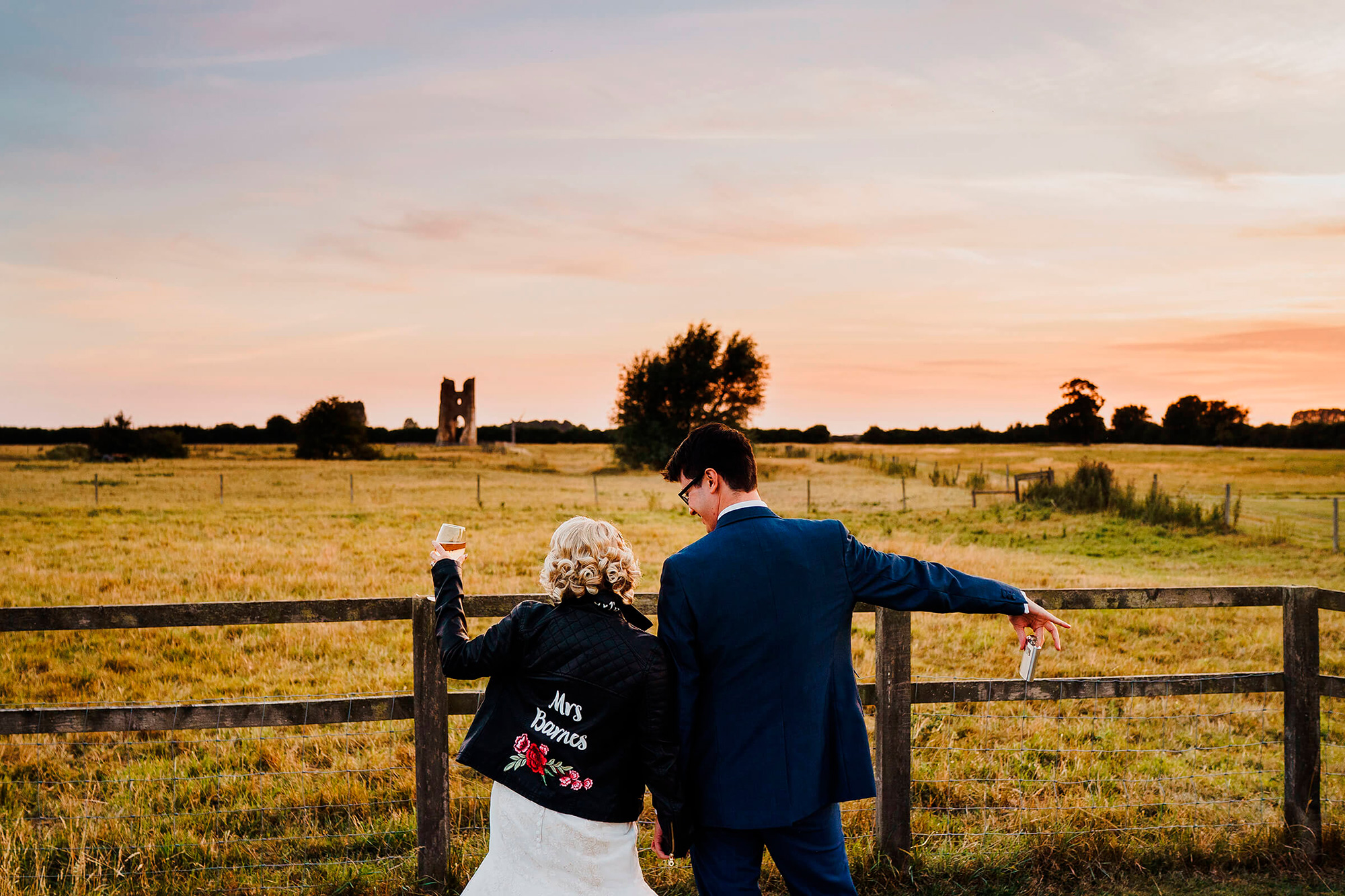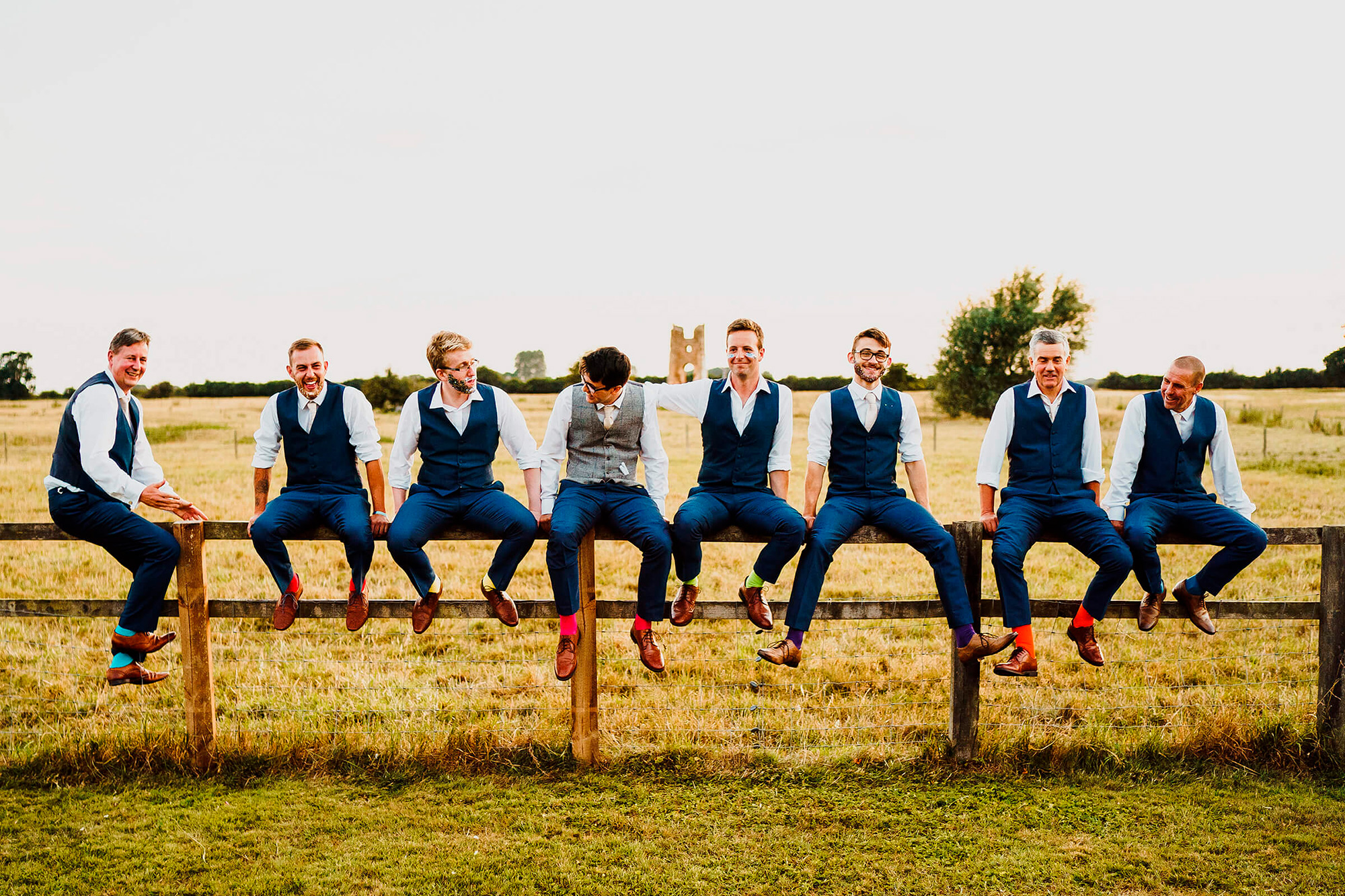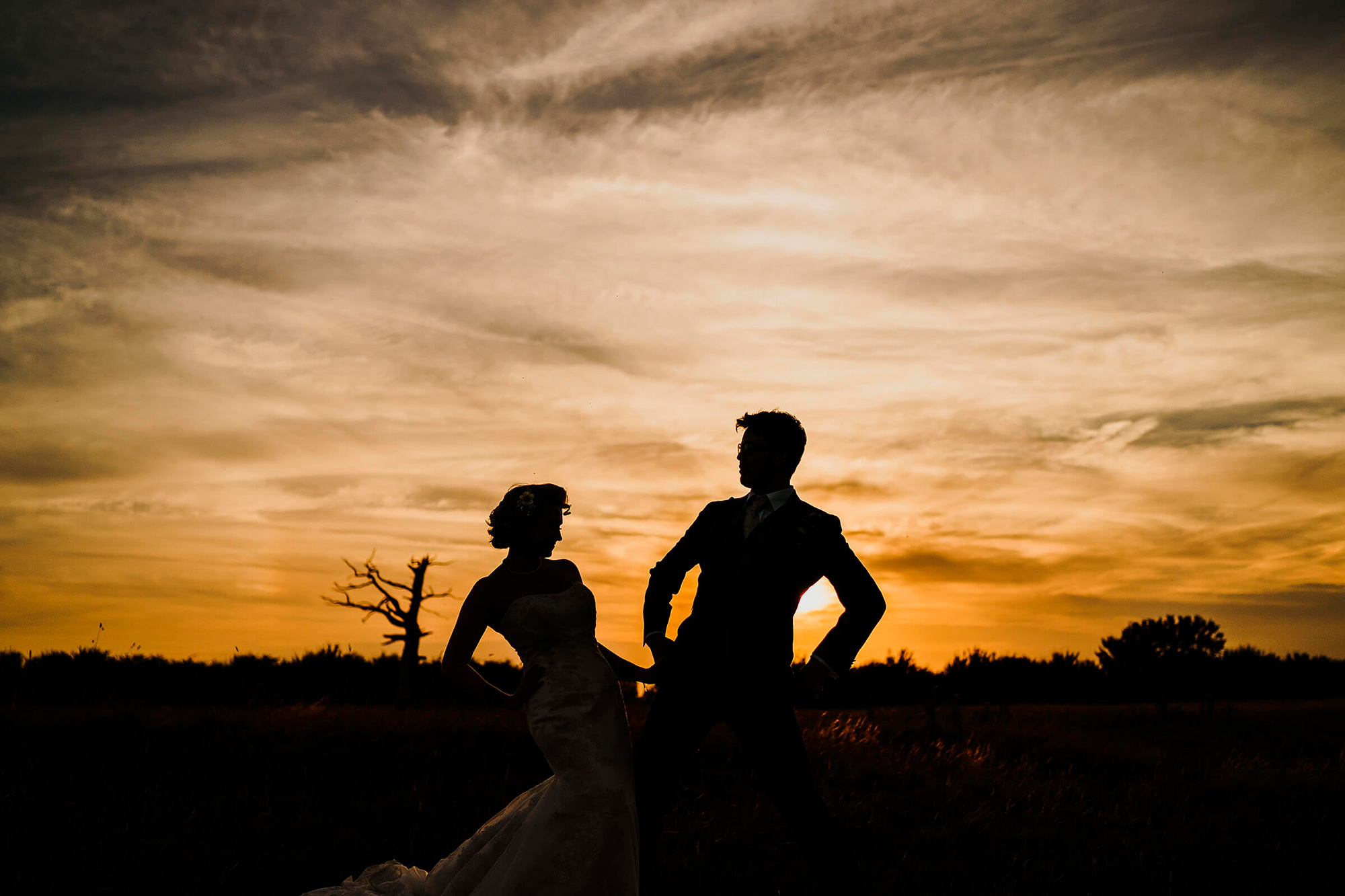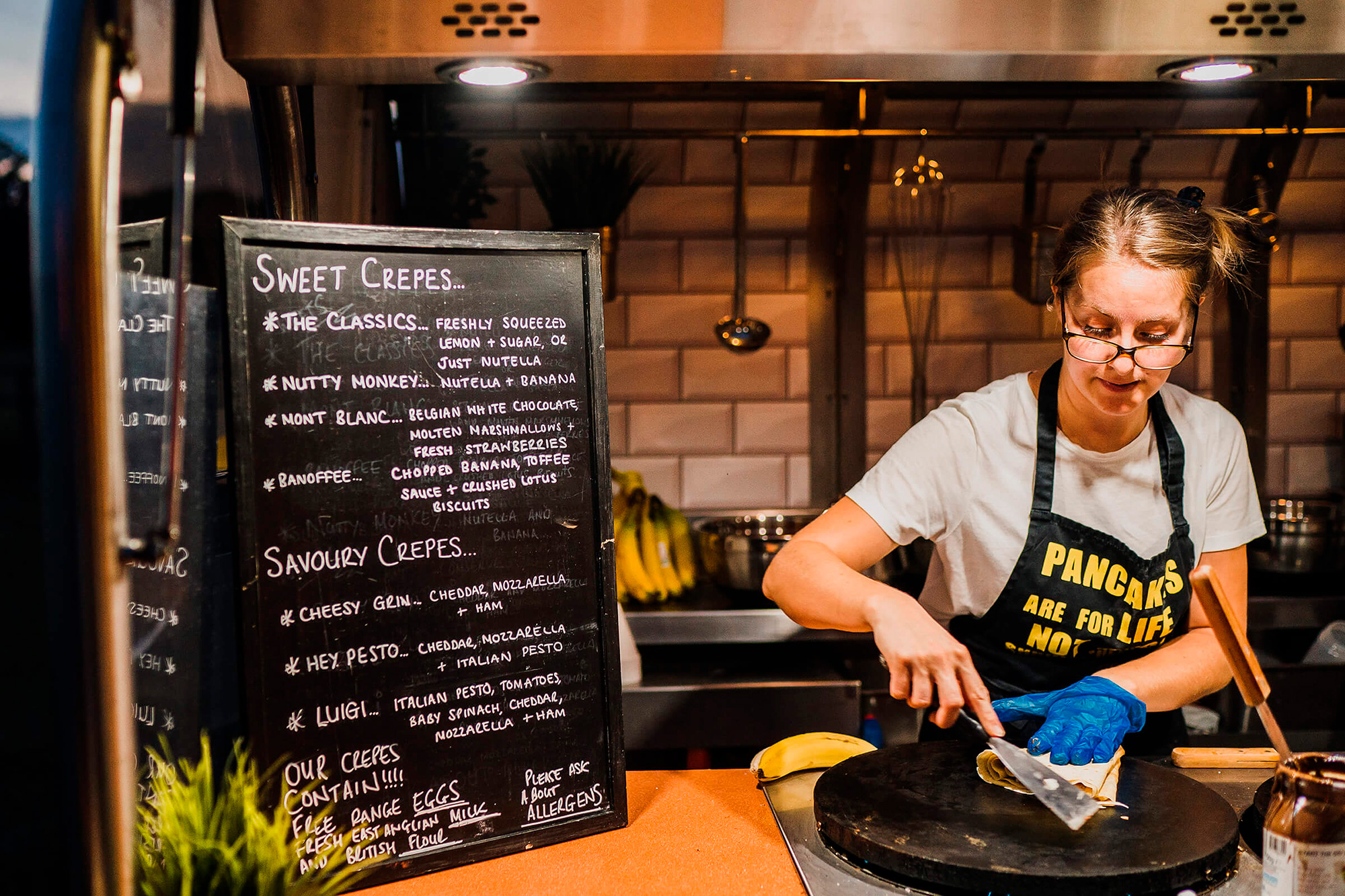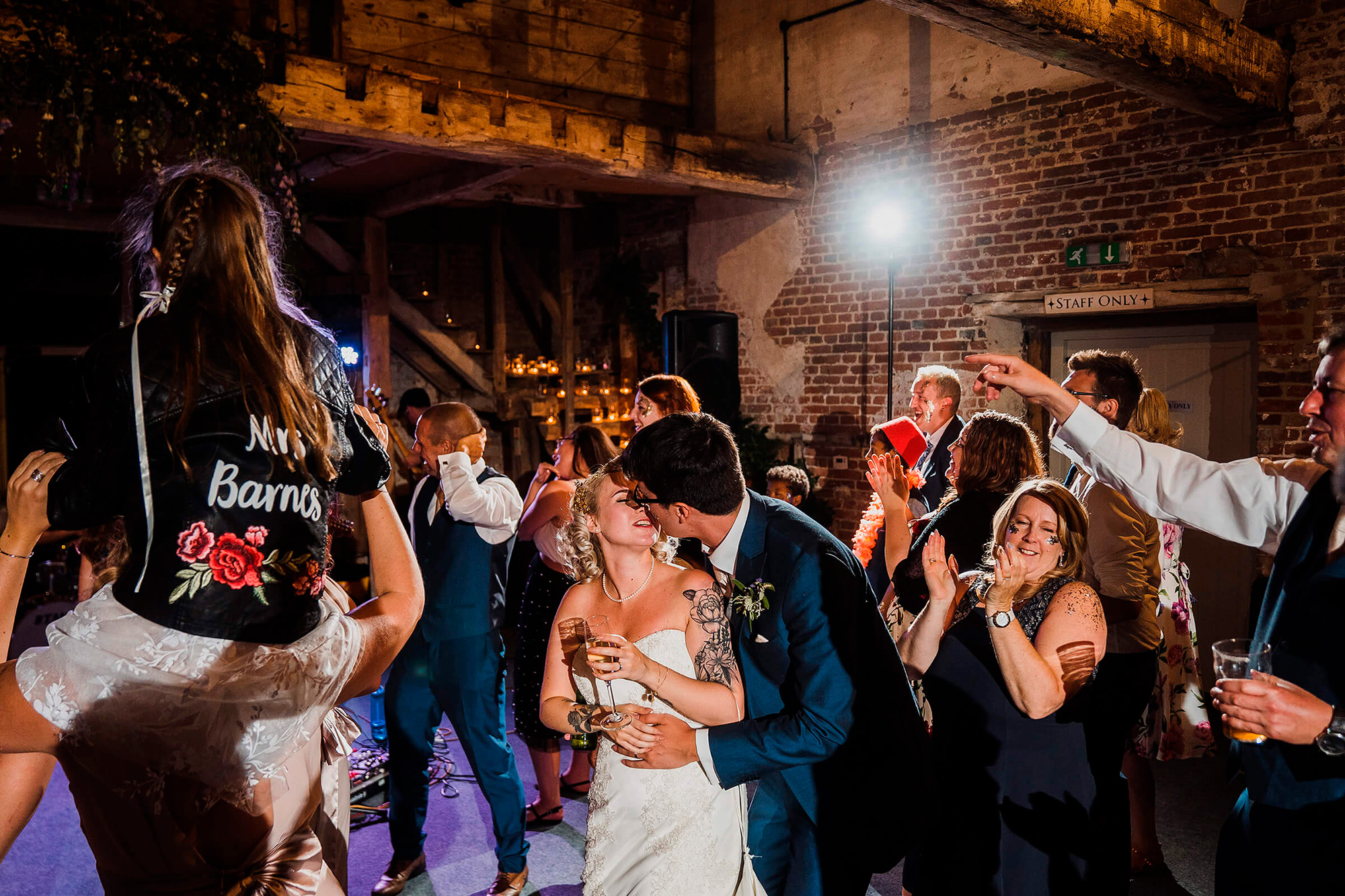 "The most memorable moment of the day was right at the end of the night. Everyone was on the dancefloor and the band had just finished. All of our guests chanted 'just one more' so the band sang Champagne Supernova. This has become our unofficial wedding song and brings back so many memories of our day whenever we hear it," smiles the bride.
Video by Henderson Taylor Films.