Creating an intimate getaway focused on good food, great wine and quality time with loved ones resulted in the rustic destination wedding of Gillian Lever and Lee Thomas.
The English pair, aged 41 and 38 respectively, chose Sorrento in Italy to host their 45 guests on May 23, 2016. "We wanted their day to be all about being with the people you love, in a relaxed holiday type environment, enjoying good wine, food, laughter and dancing," explains Gill. "The Villa Antiche Mura was the perfect place — a stunning typically Italian family owned private villa overlooking the Mediterranean Sea and Vesuvius in the background."
The ceremony was held in the Cloisters — a traditional church courtyard seeped in history, open to the blue sky and decorated with vibrant flowers. "We used pastel peach and ivory flowers, duck-egg blue bridesmaid dresses, an Italian lace wedding gown, and navy blue tailor-cut suits for the men to complete the look for the day," smiles Gill.
"We arranged a few get-togethers leading up to the wedding day in Sorrento … we wanted everyone to enjoy their time and we felt very privileged and thankful to everyone that they invested both time and money to come away," praises the bride.
Photos courtesy of Robert Leons Photography.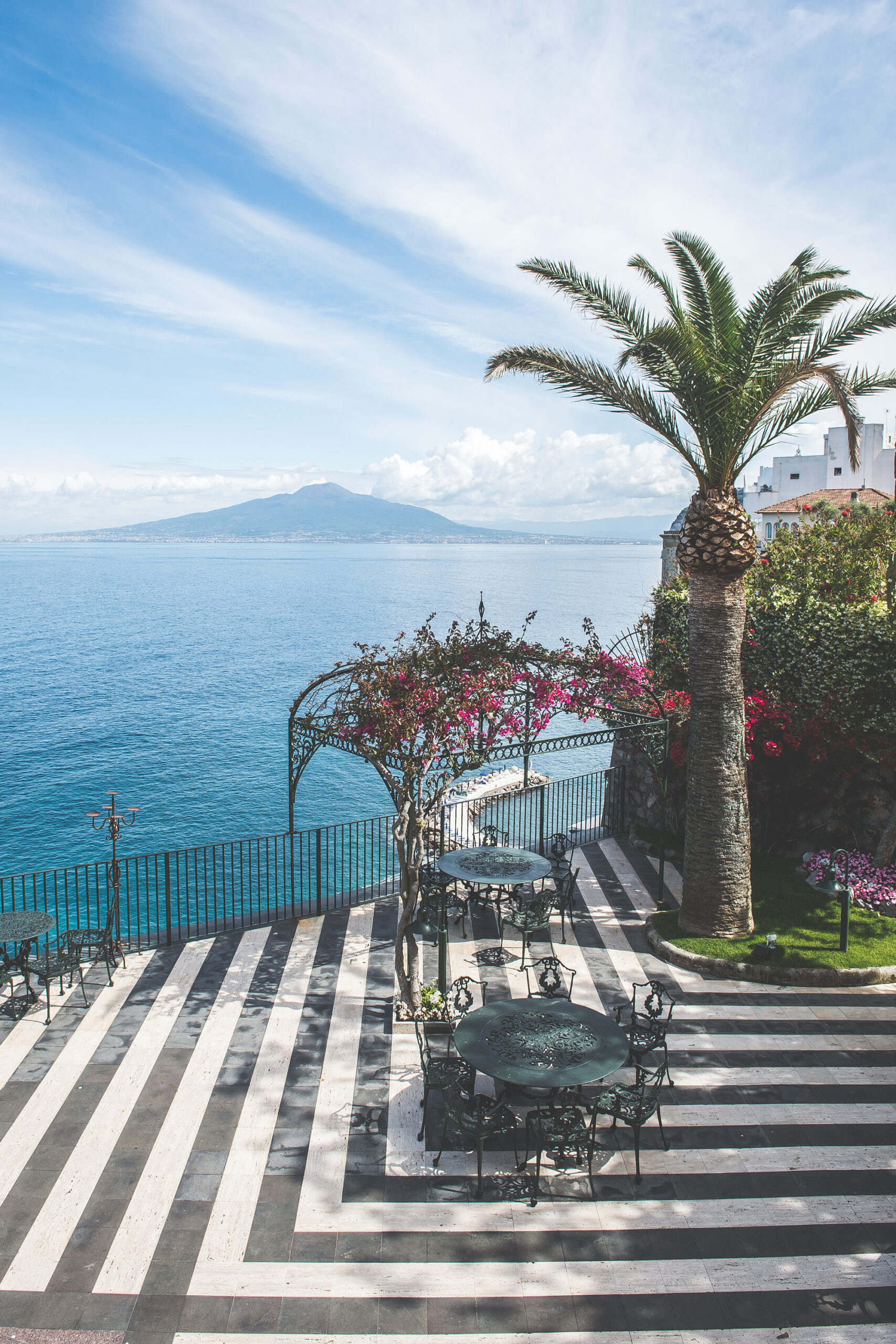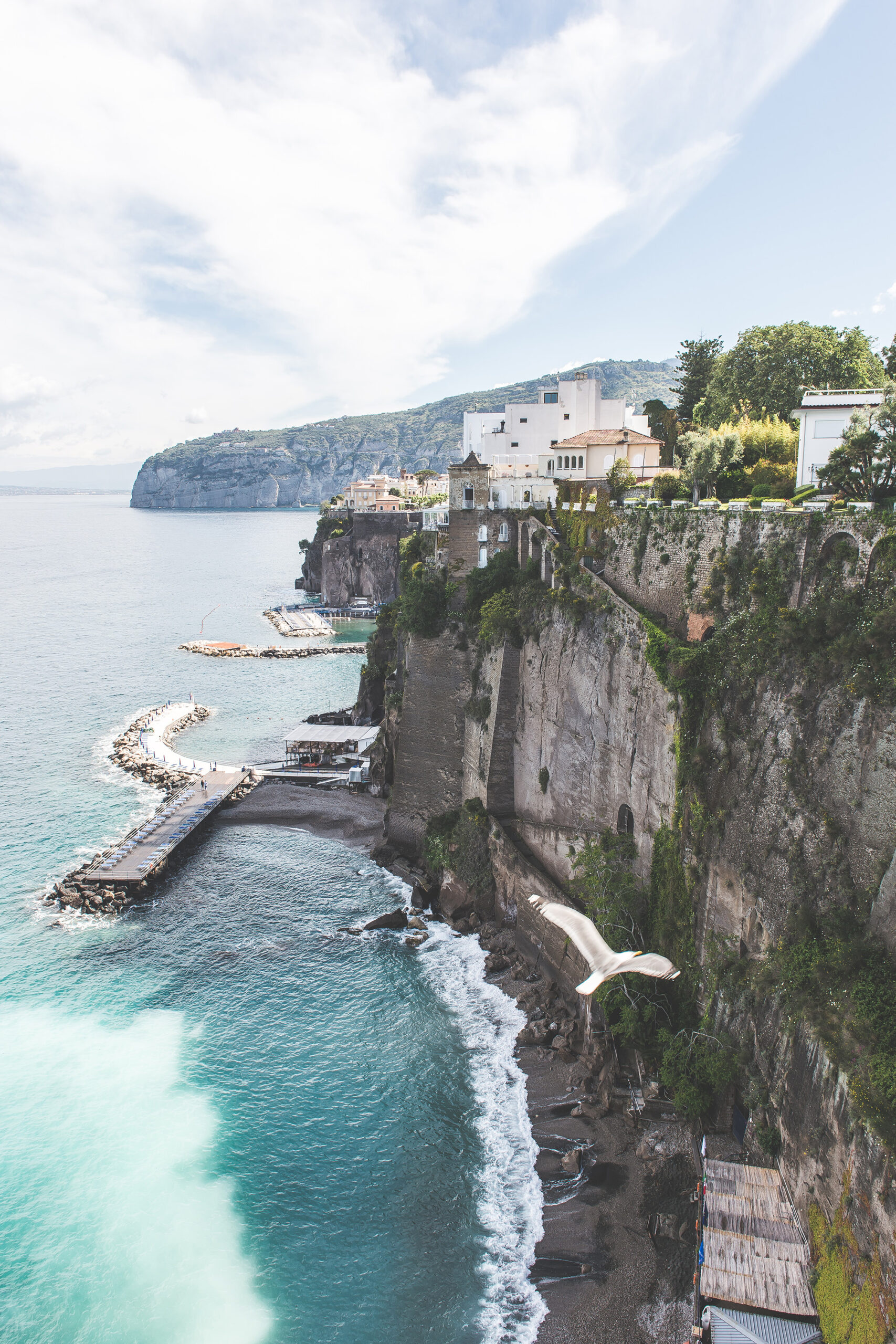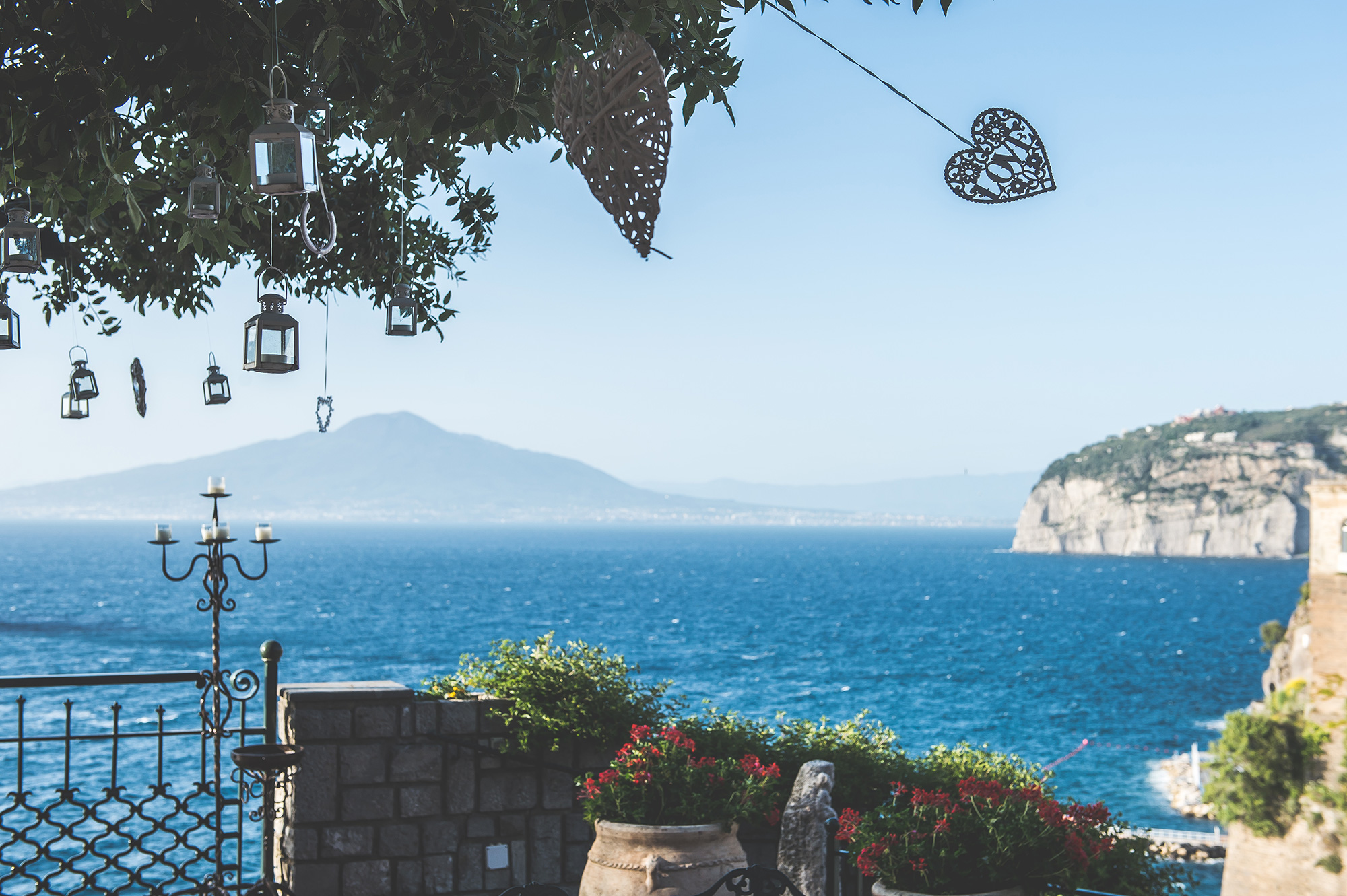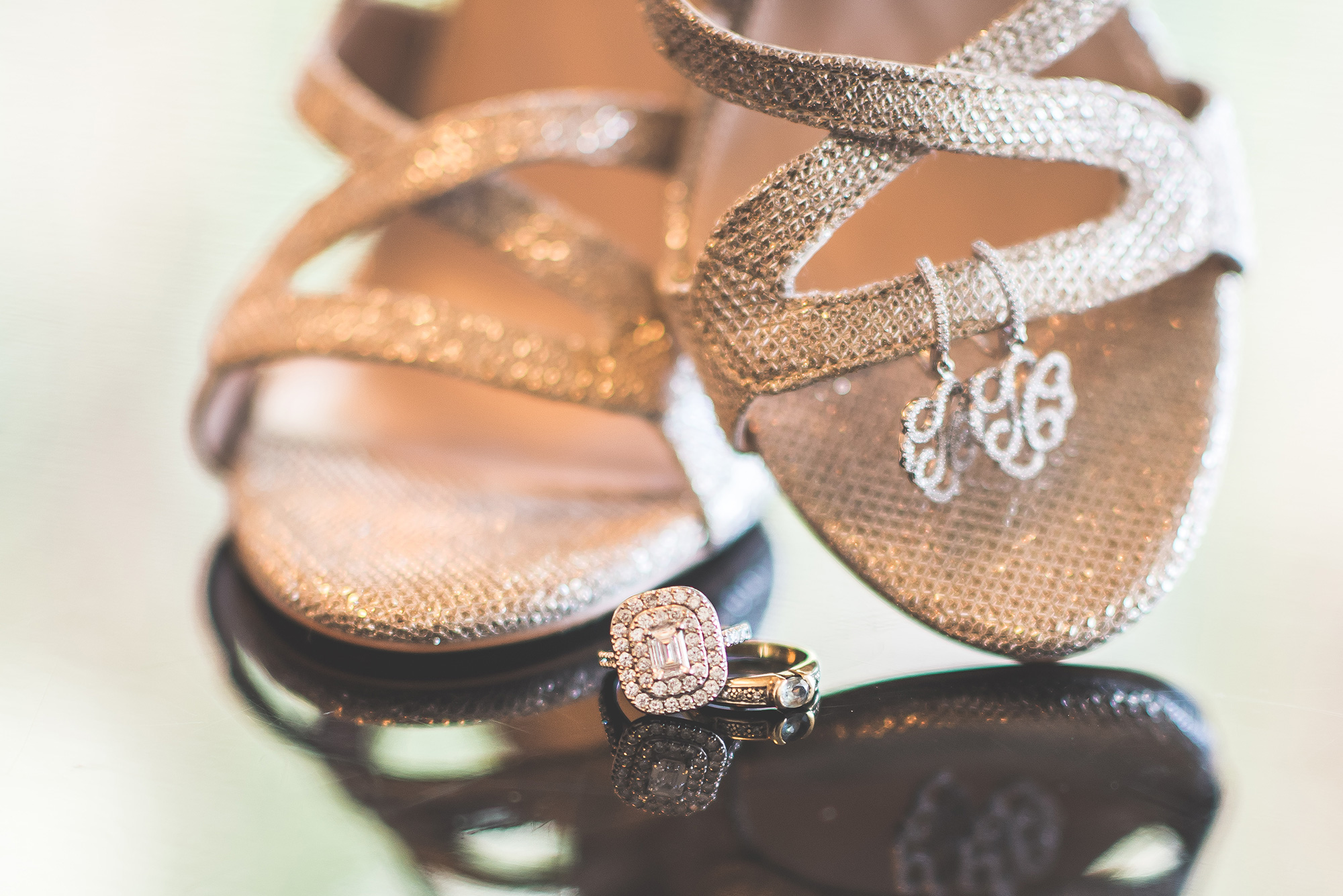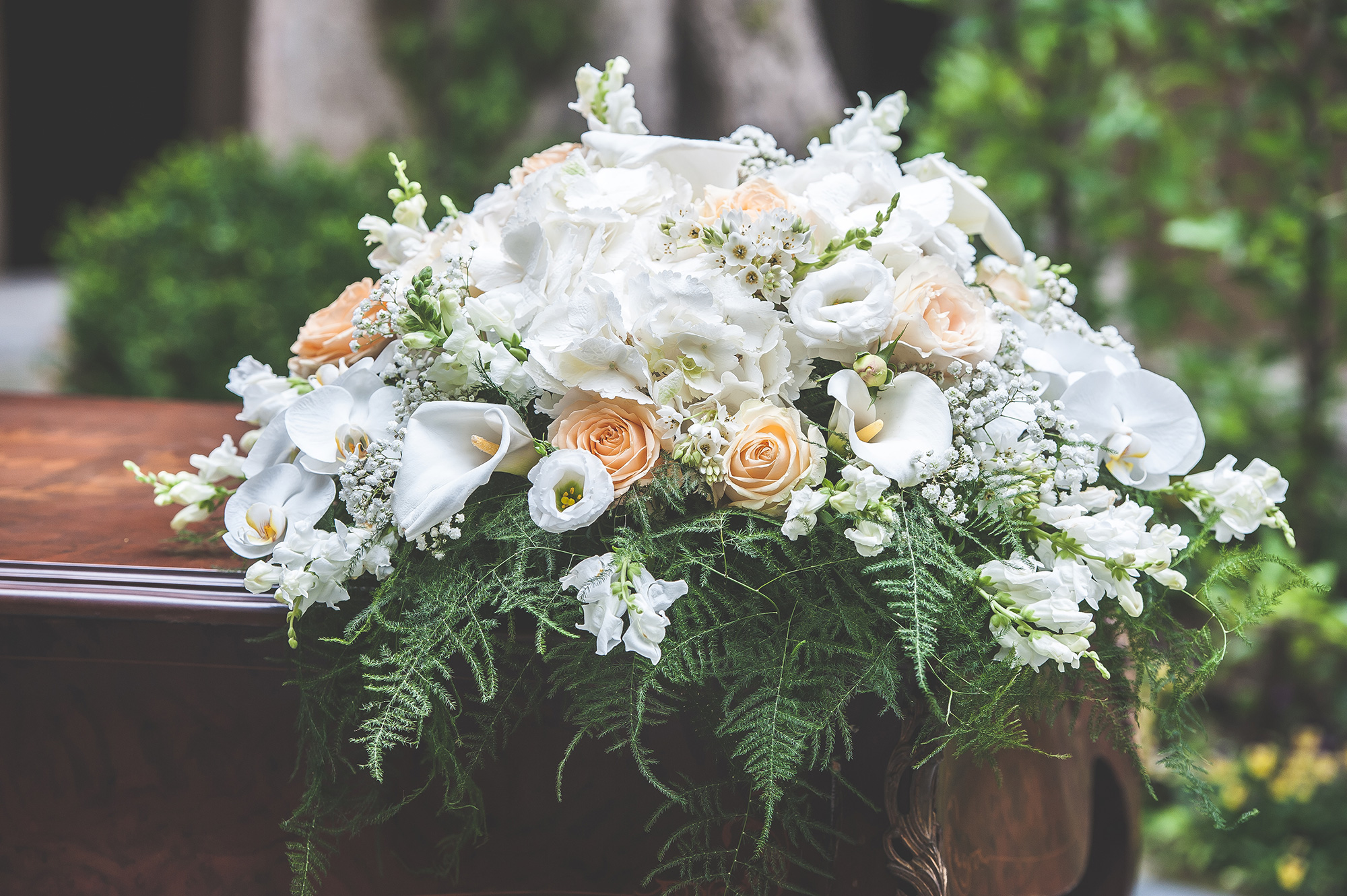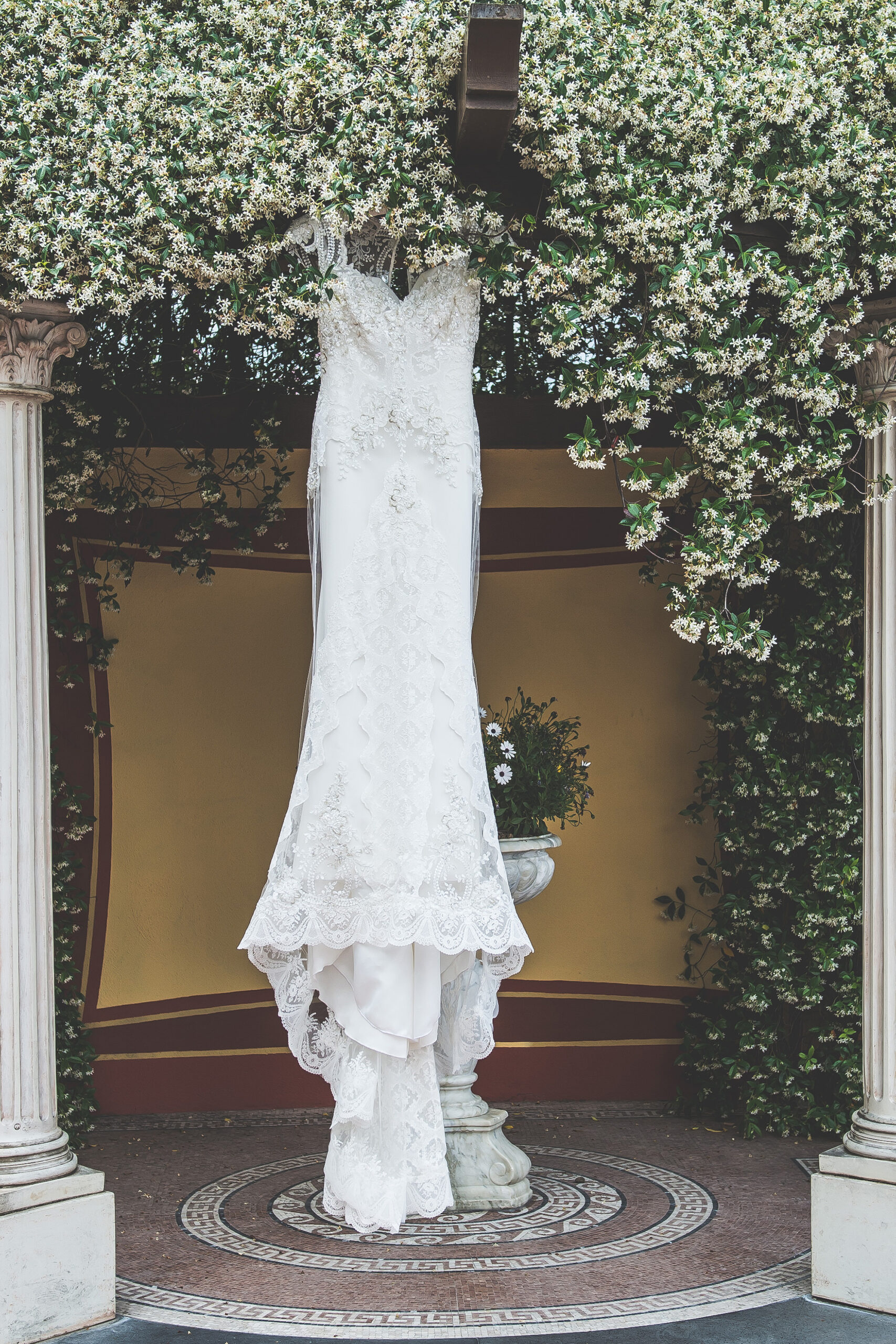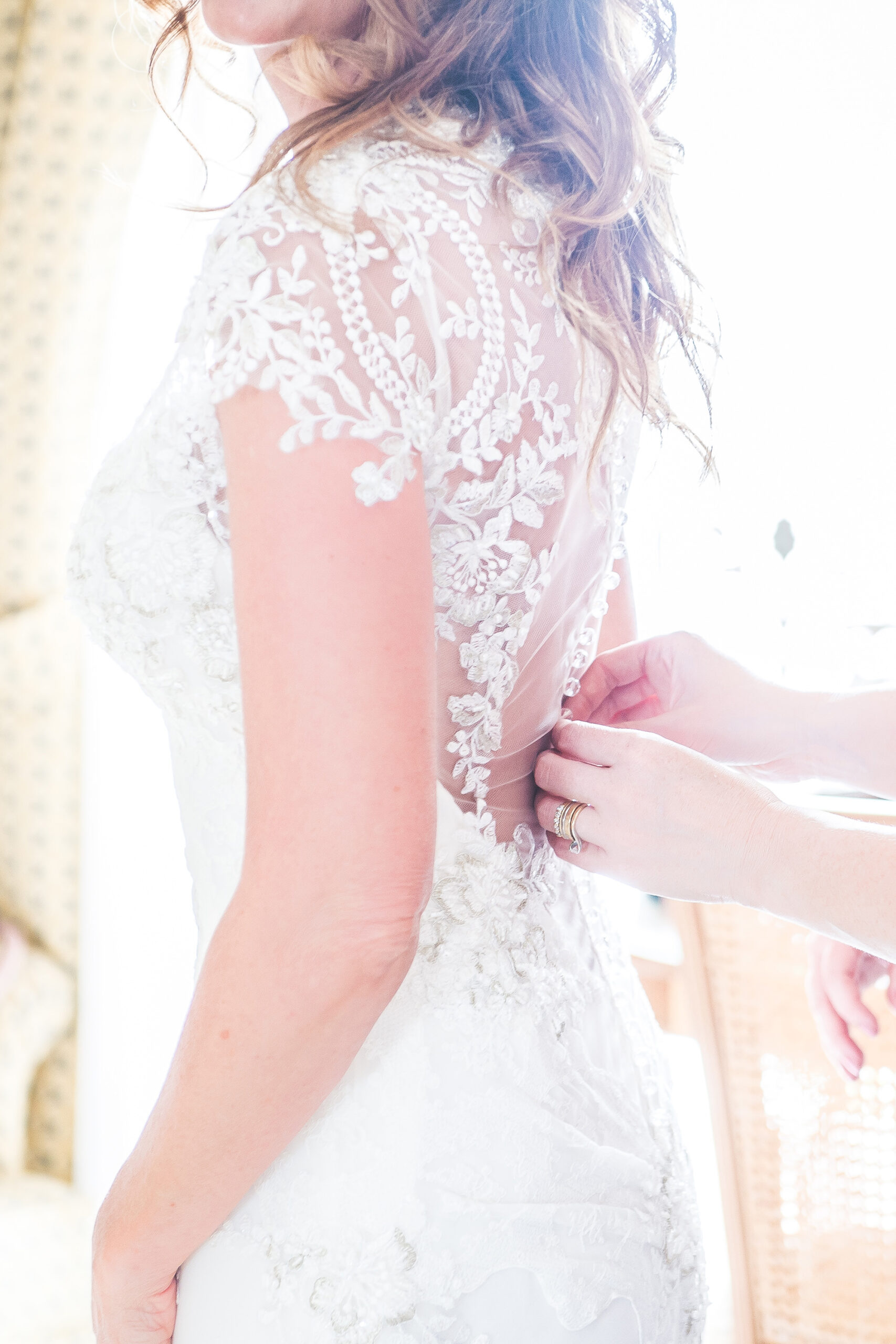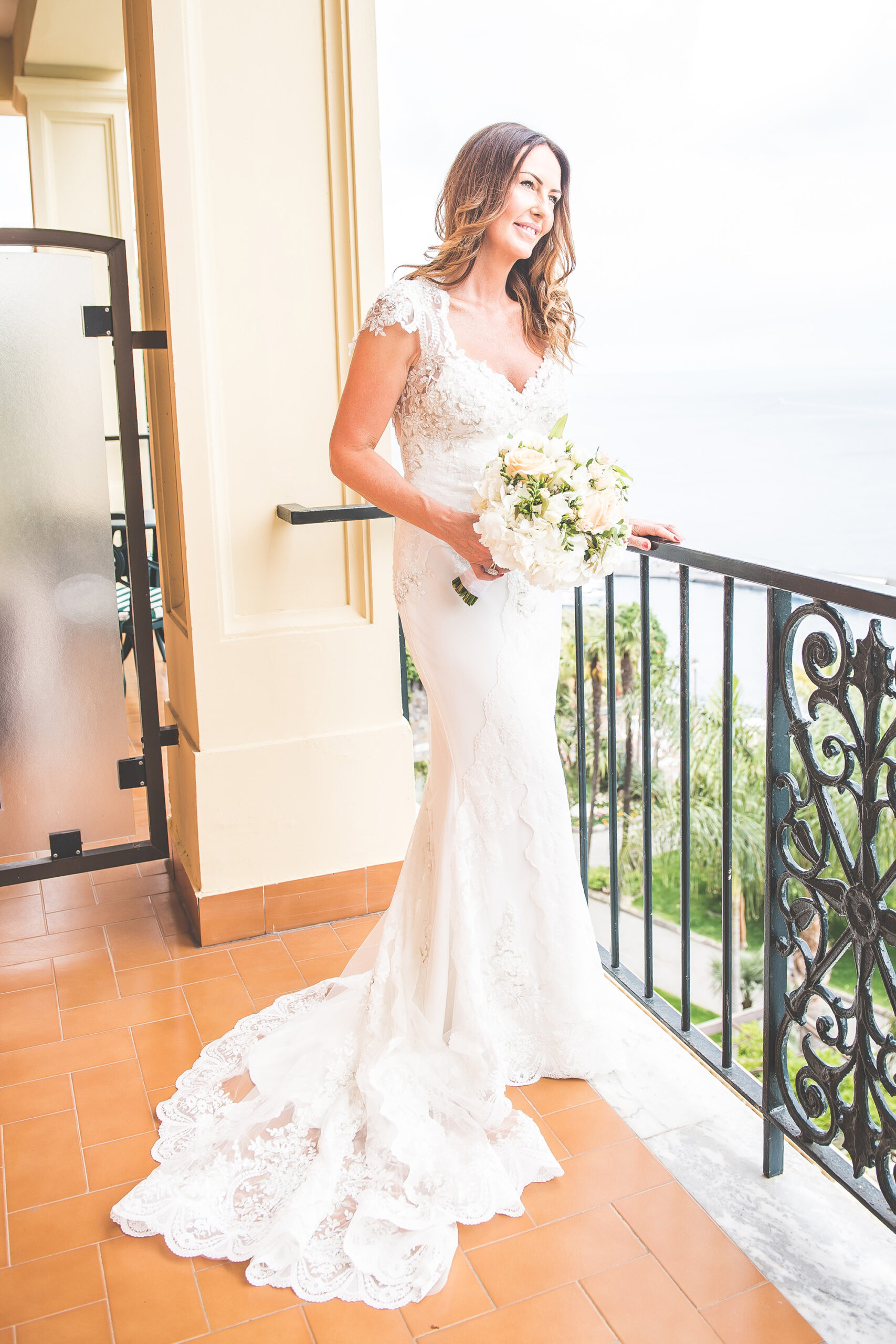 "As a professional photography myself, photography was of crucial importance to me. I knew of Robert Leons work and on meeting him at a wedding fair I was certain he was the photographer for us," says Gill.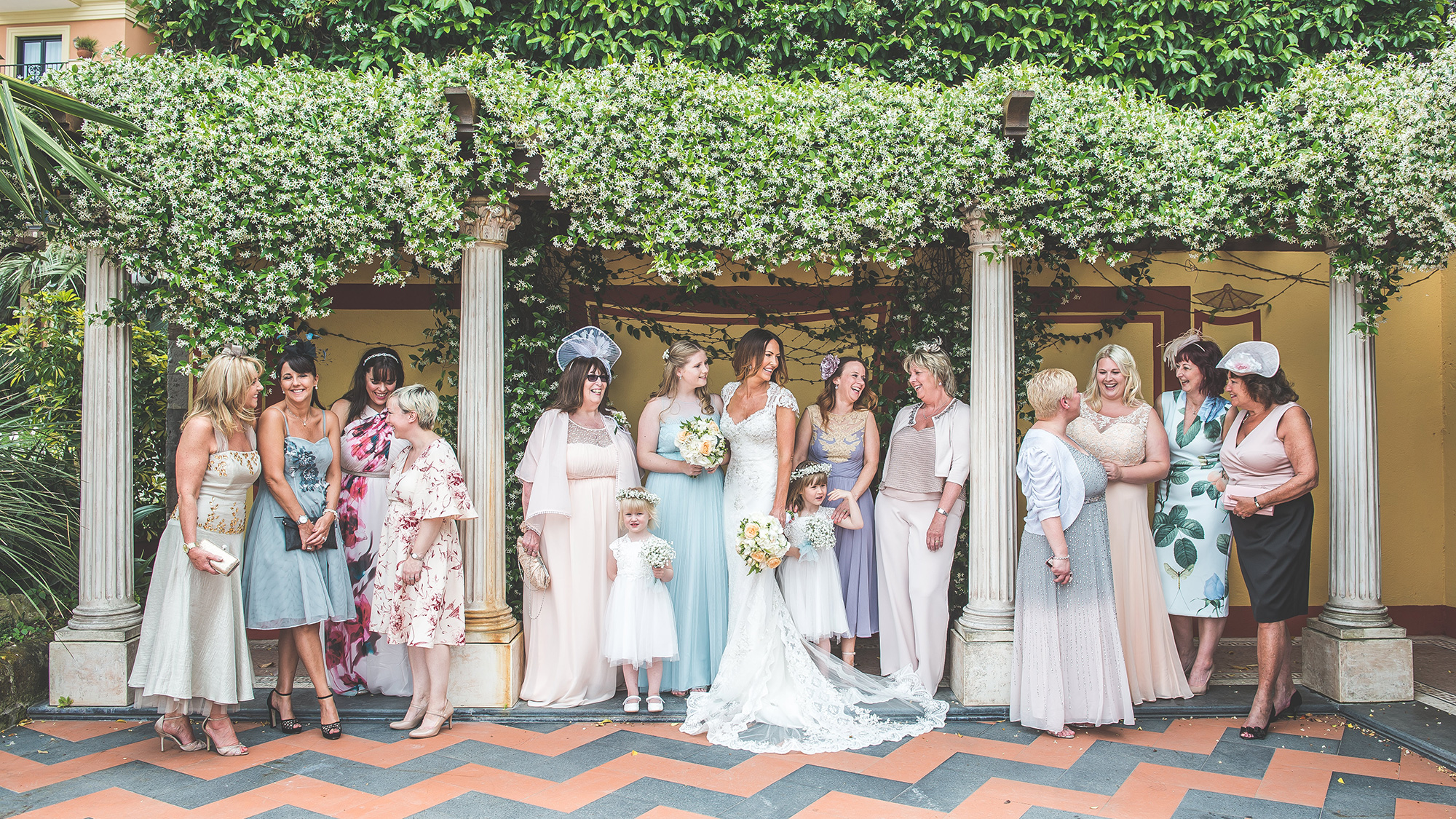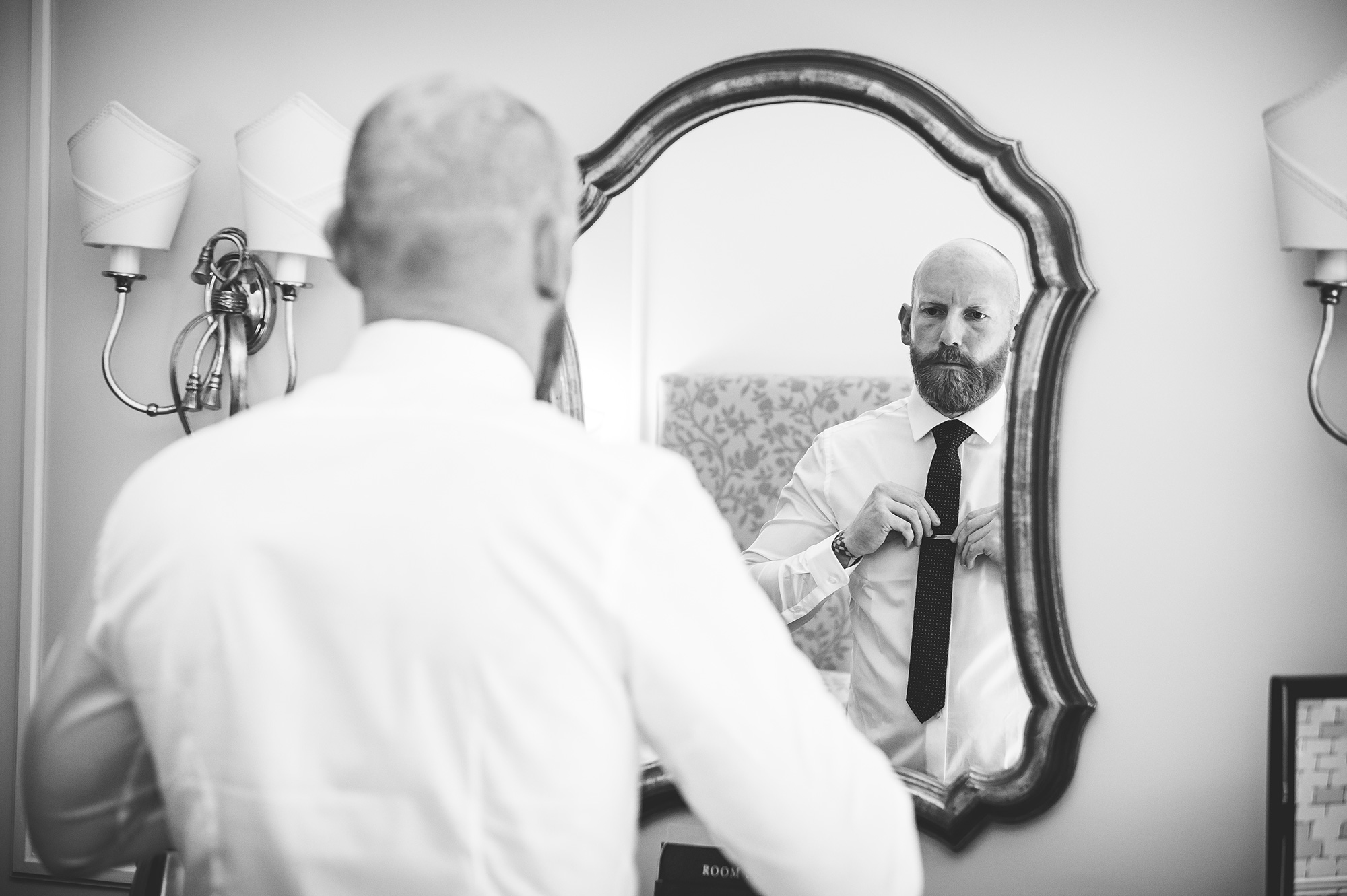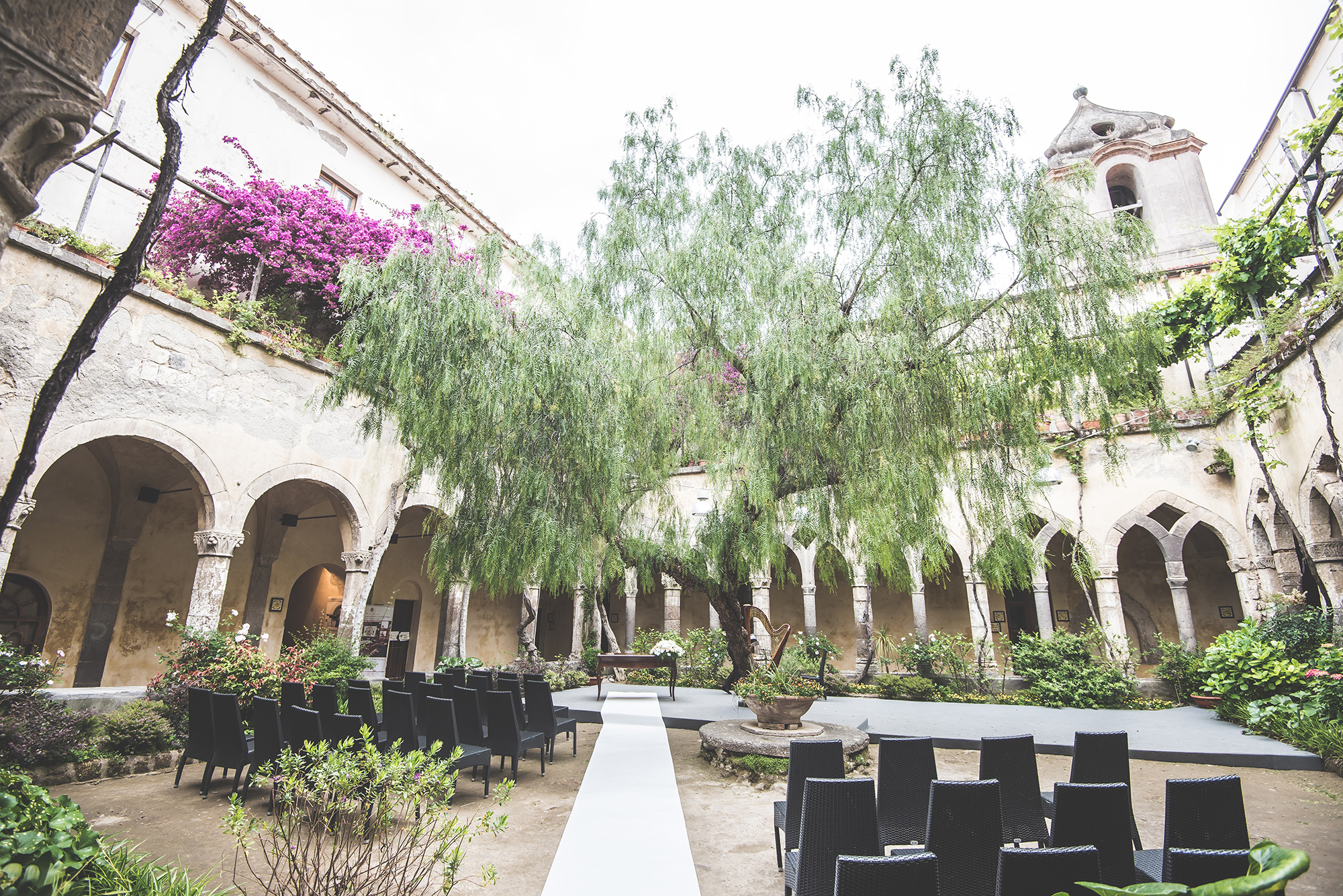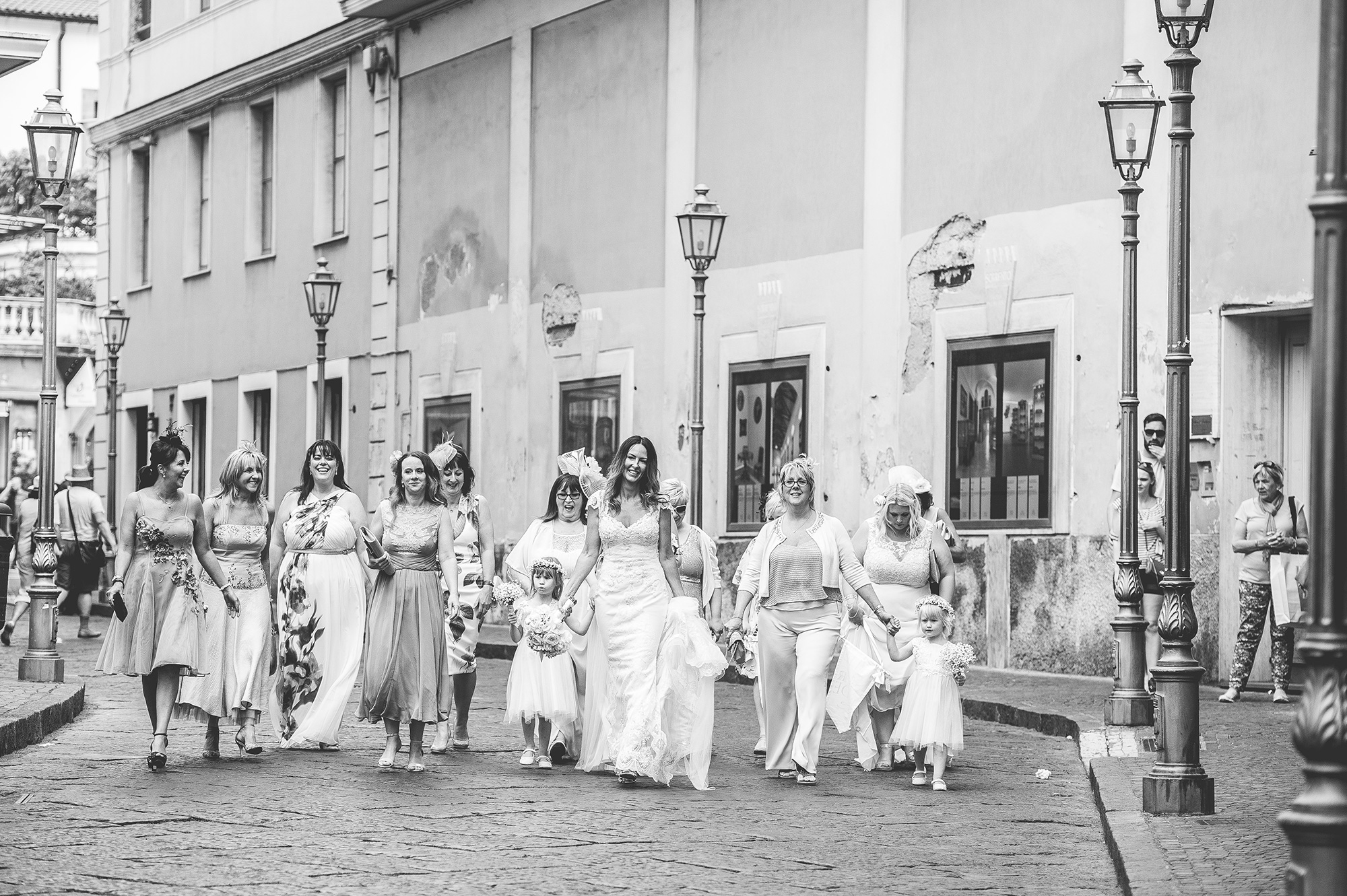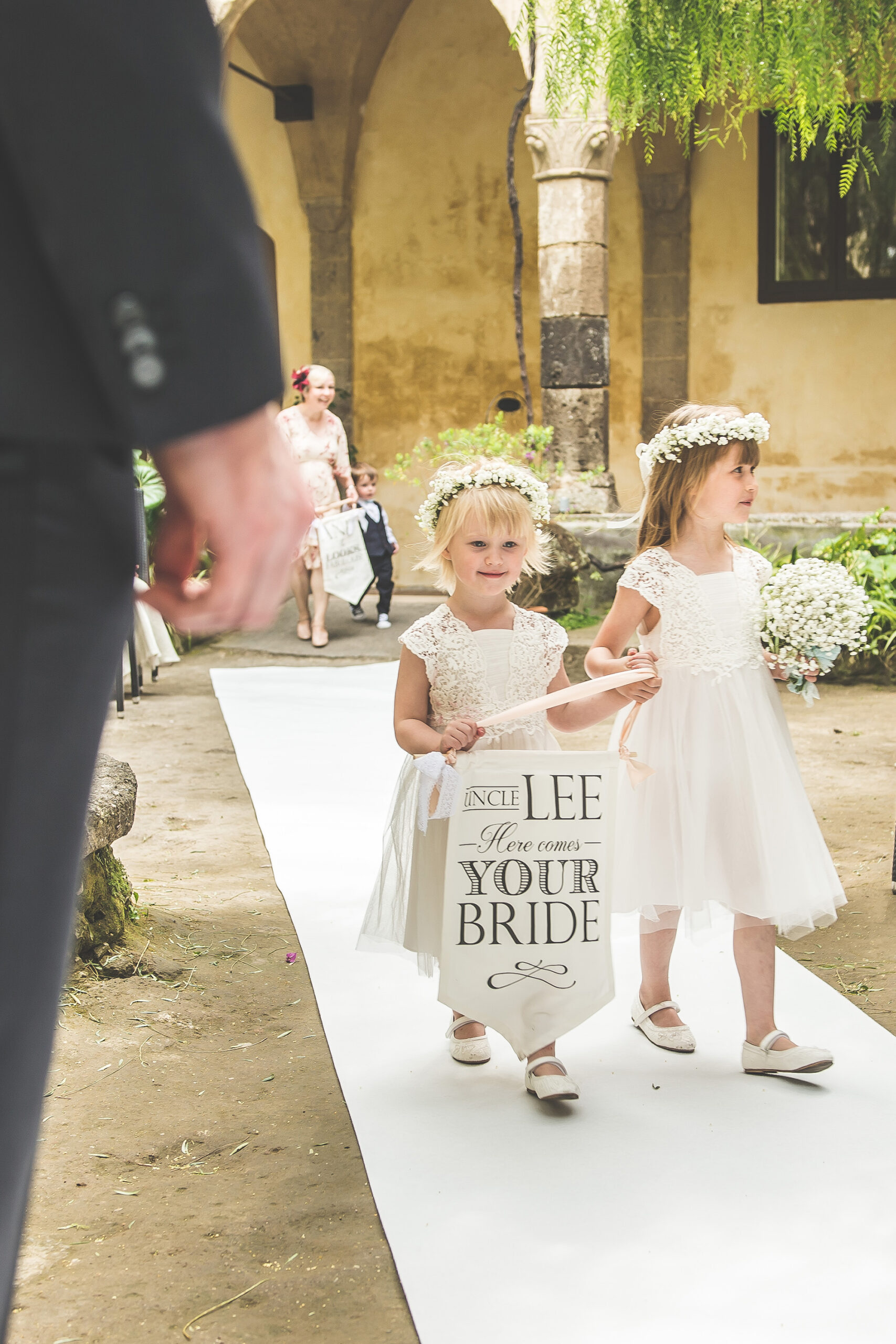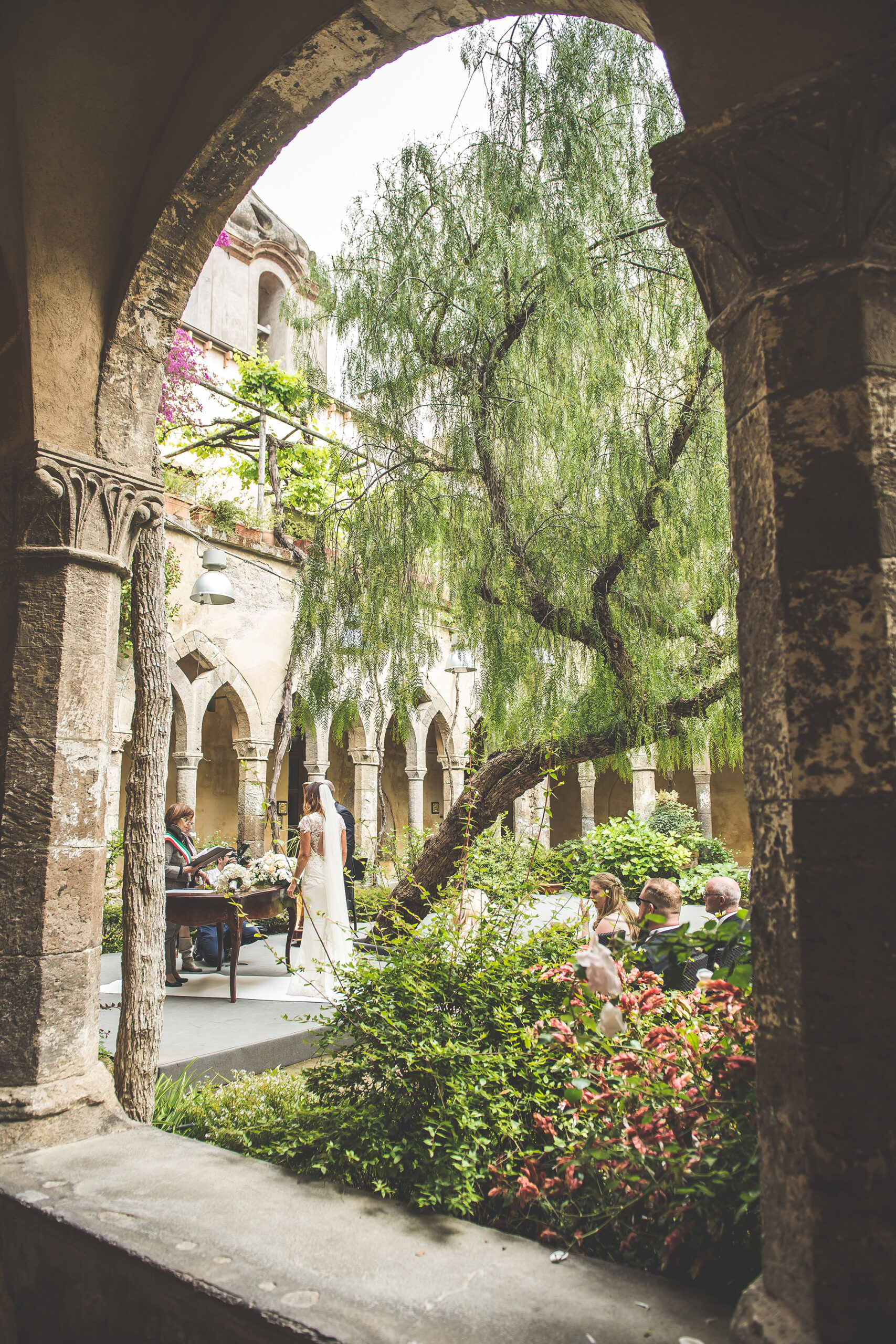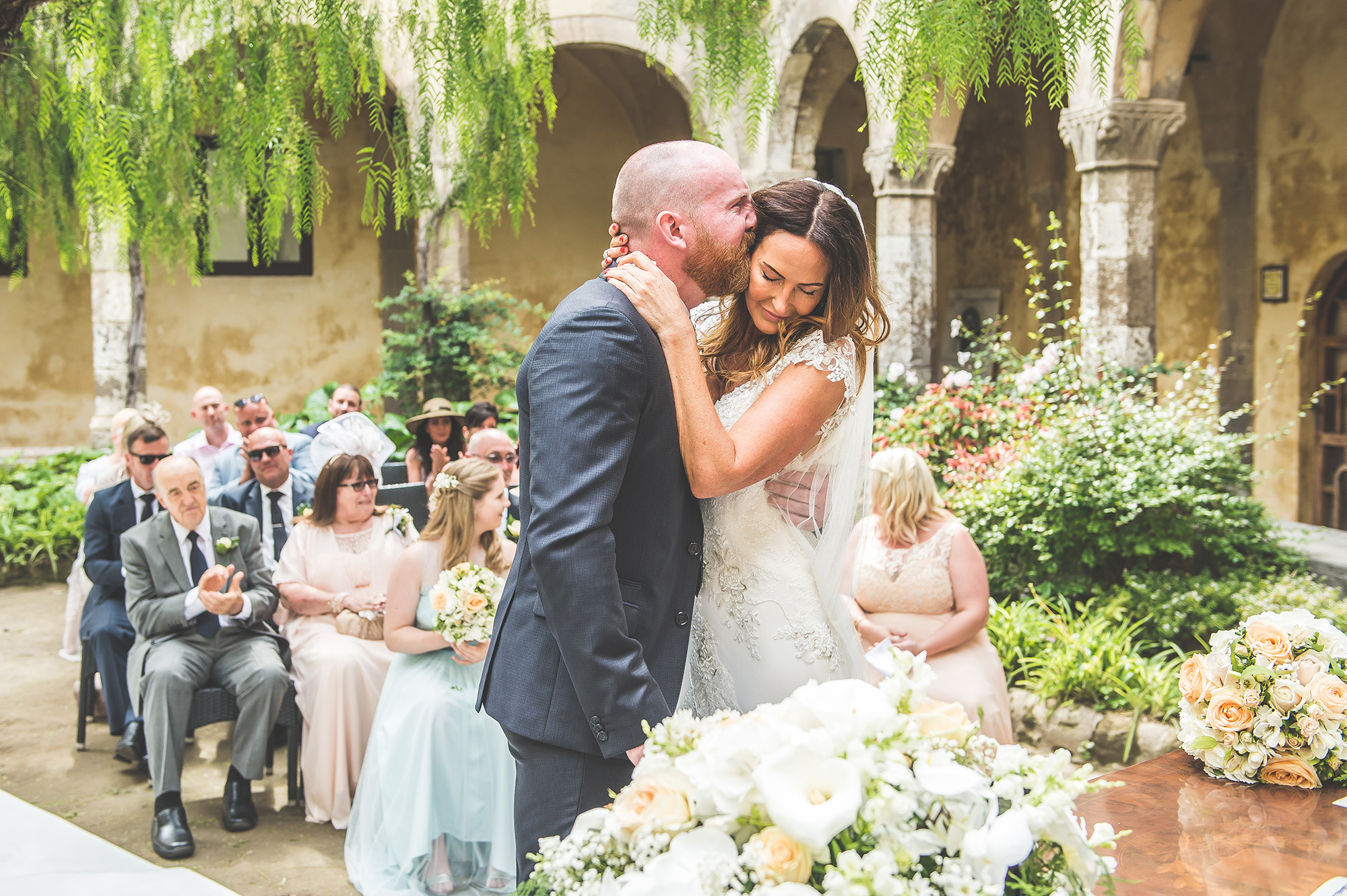 "It was a very emotional service, and even our six-year-old goddaughter was in tears," recalls the bride.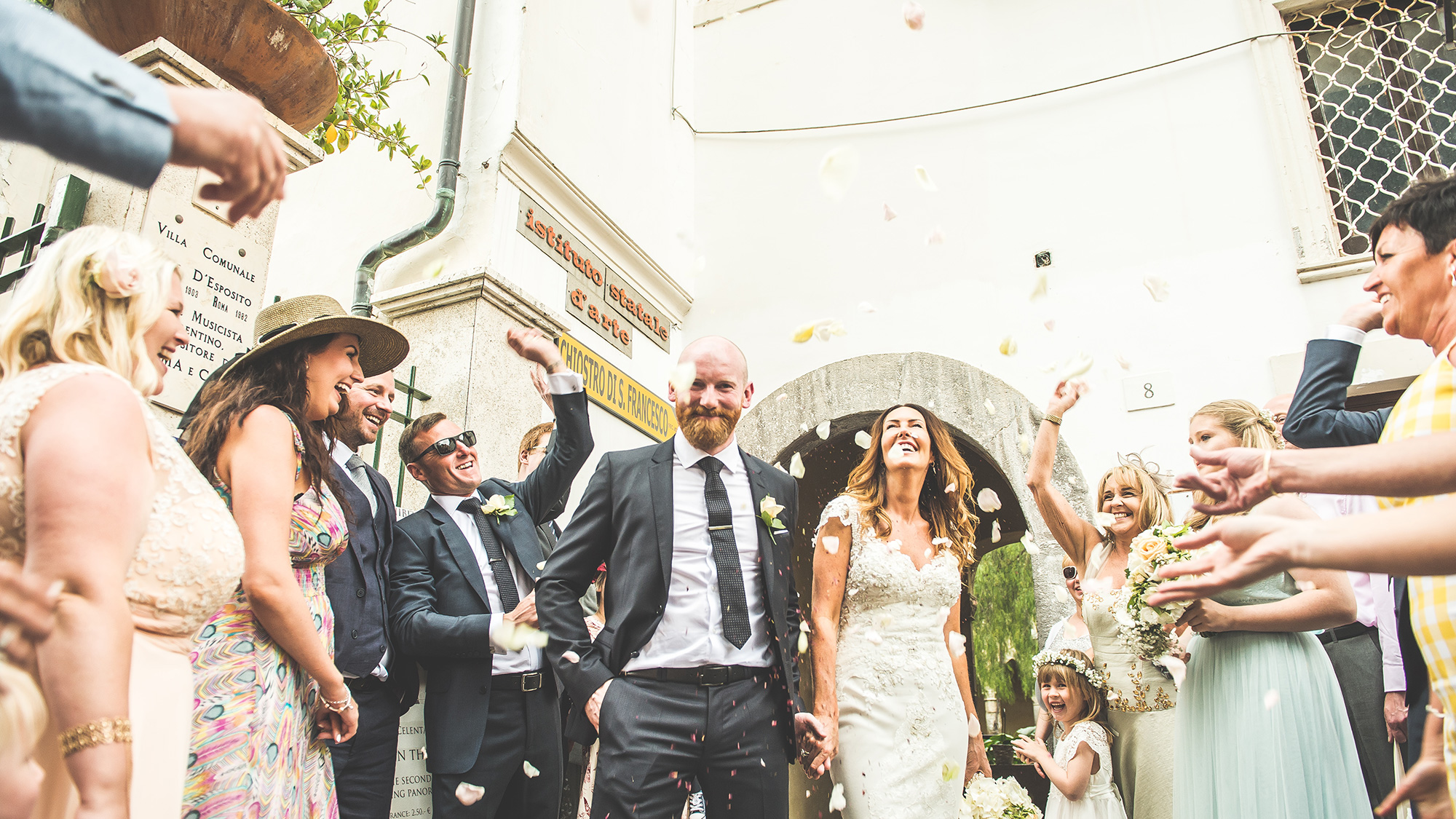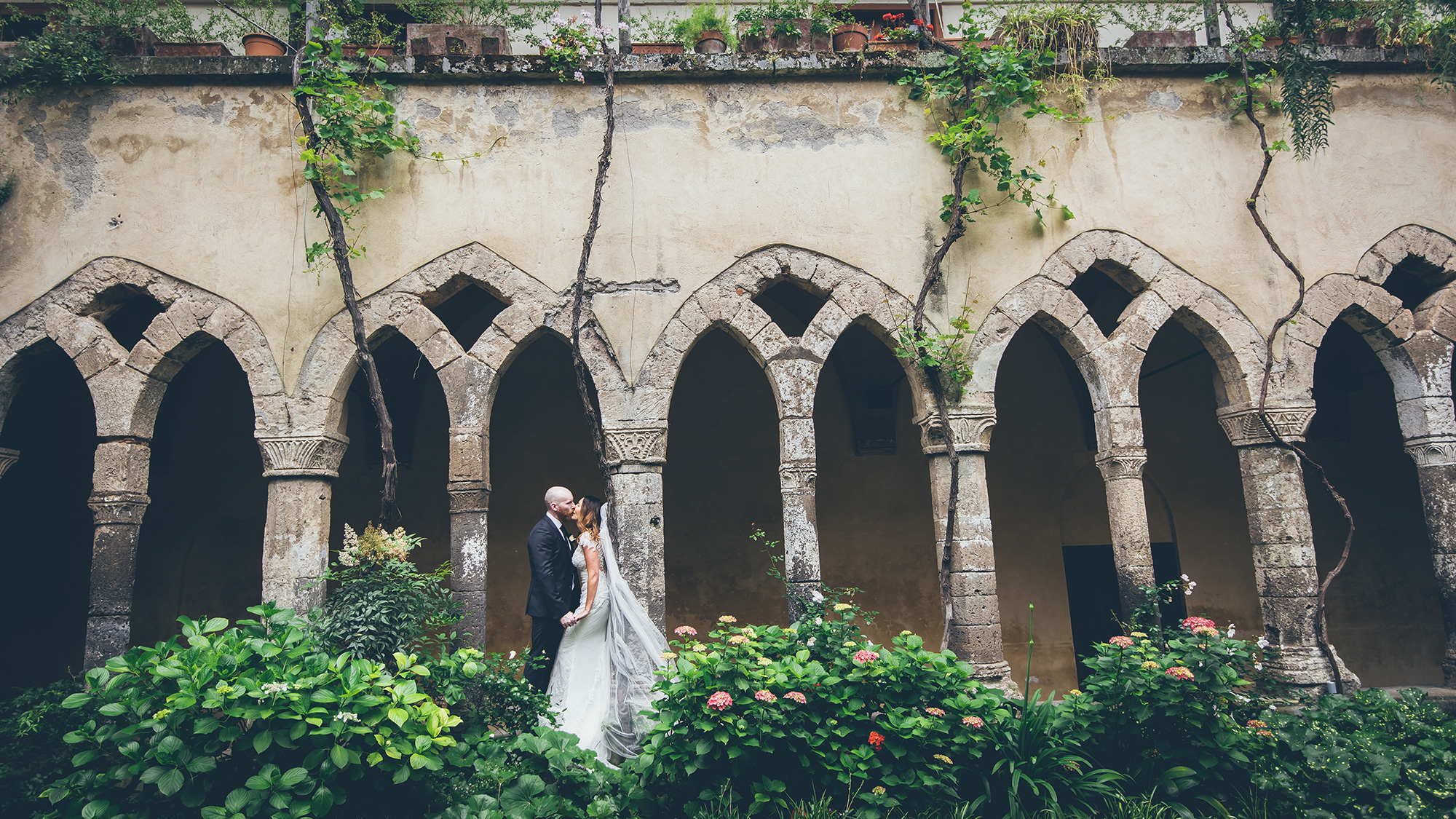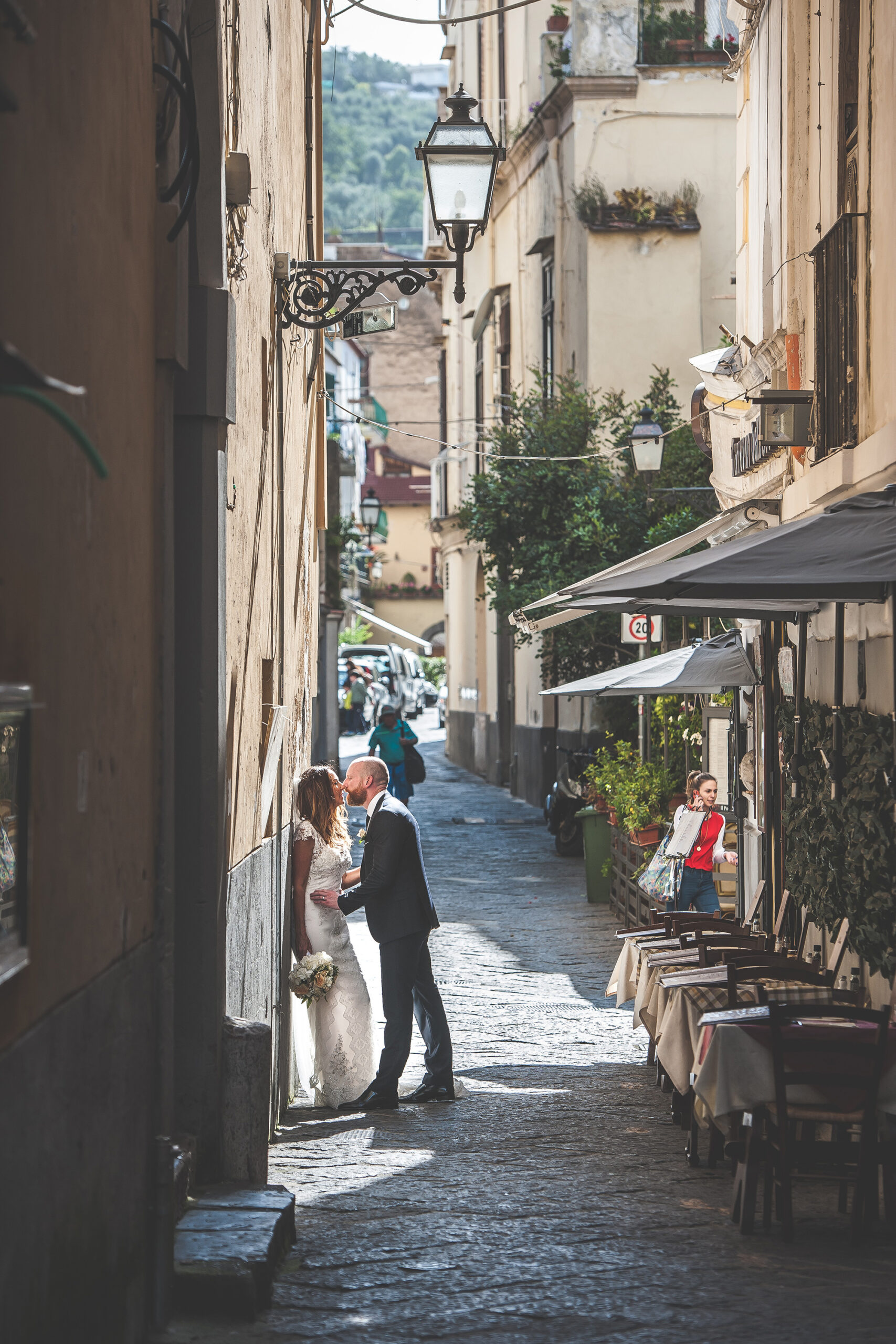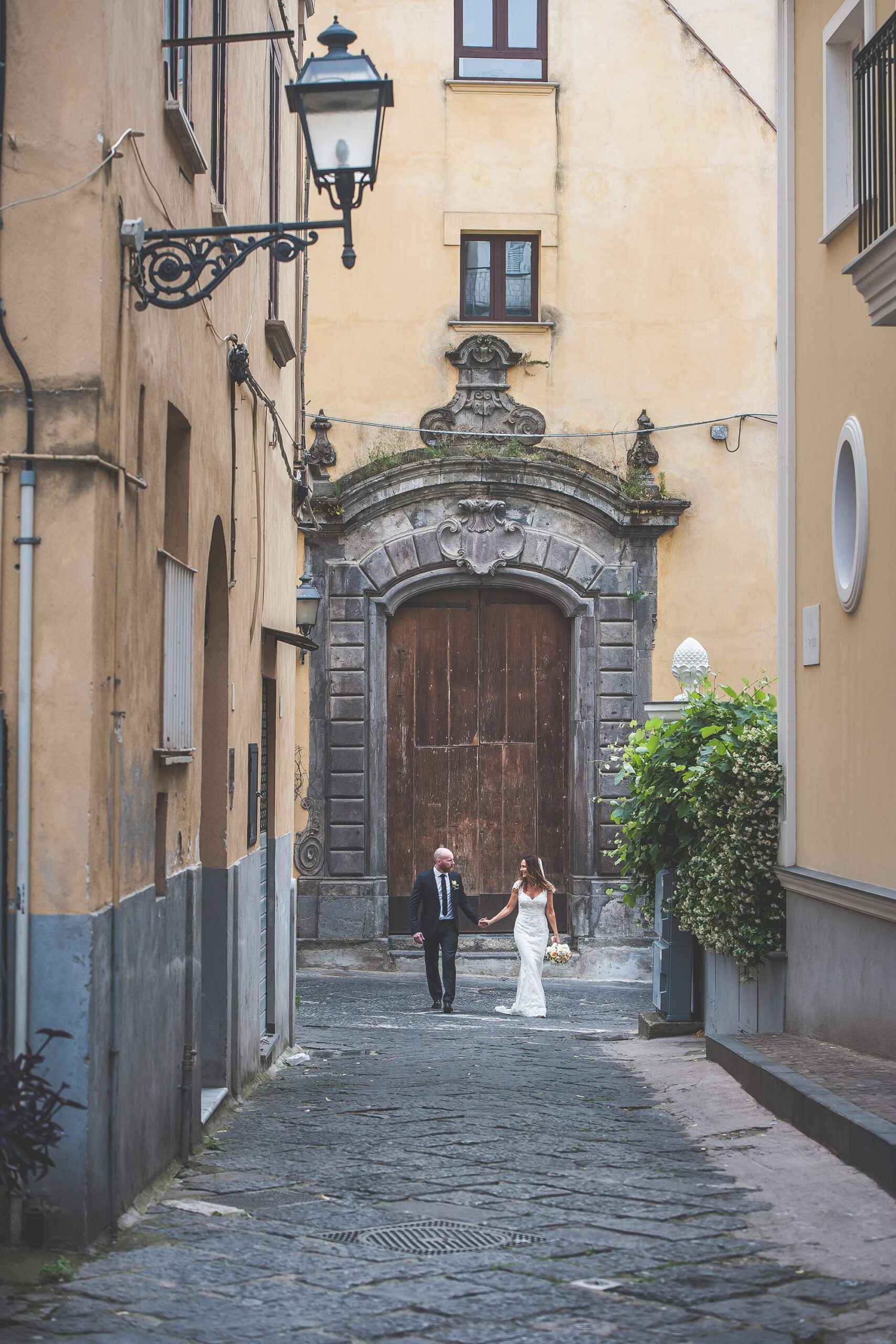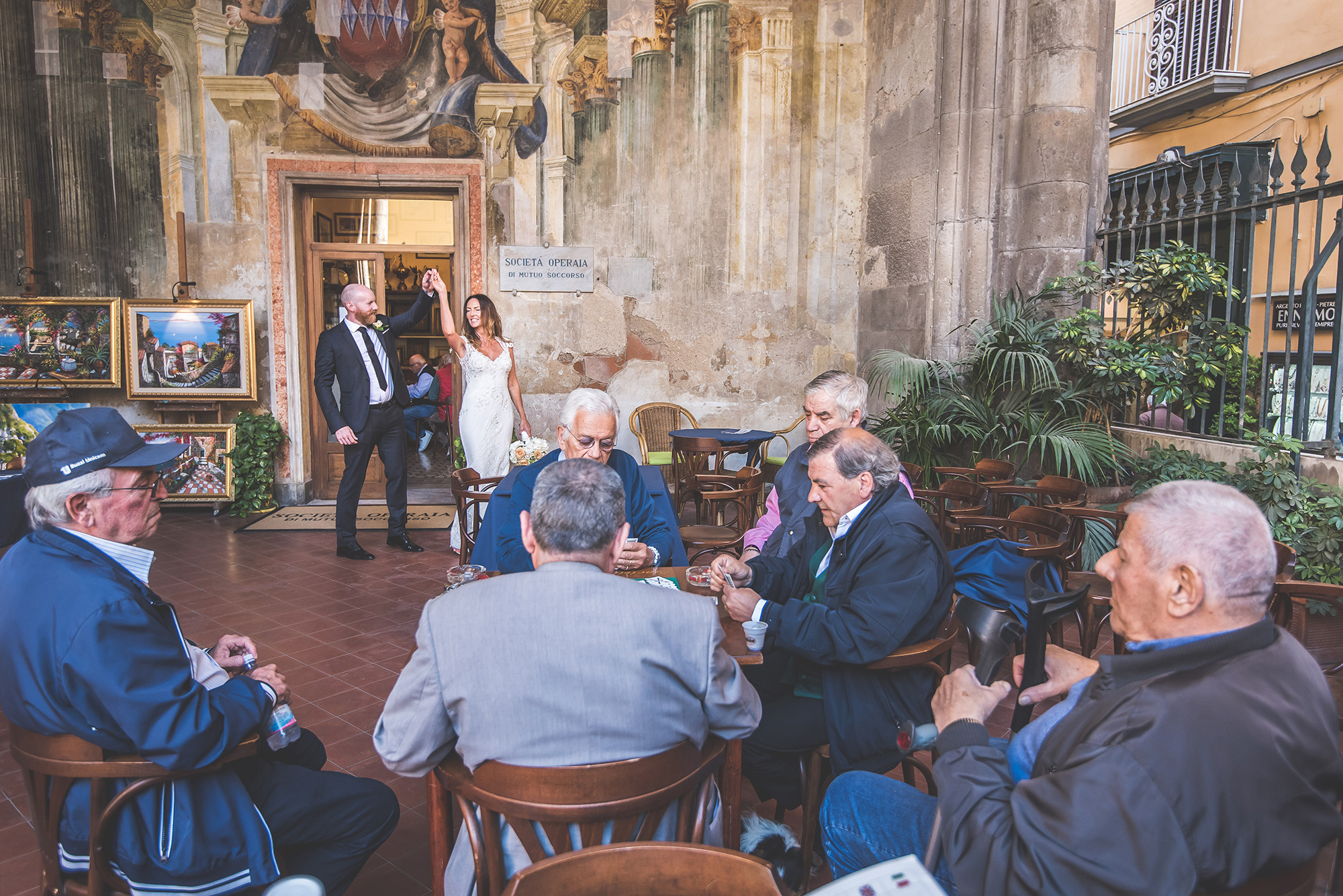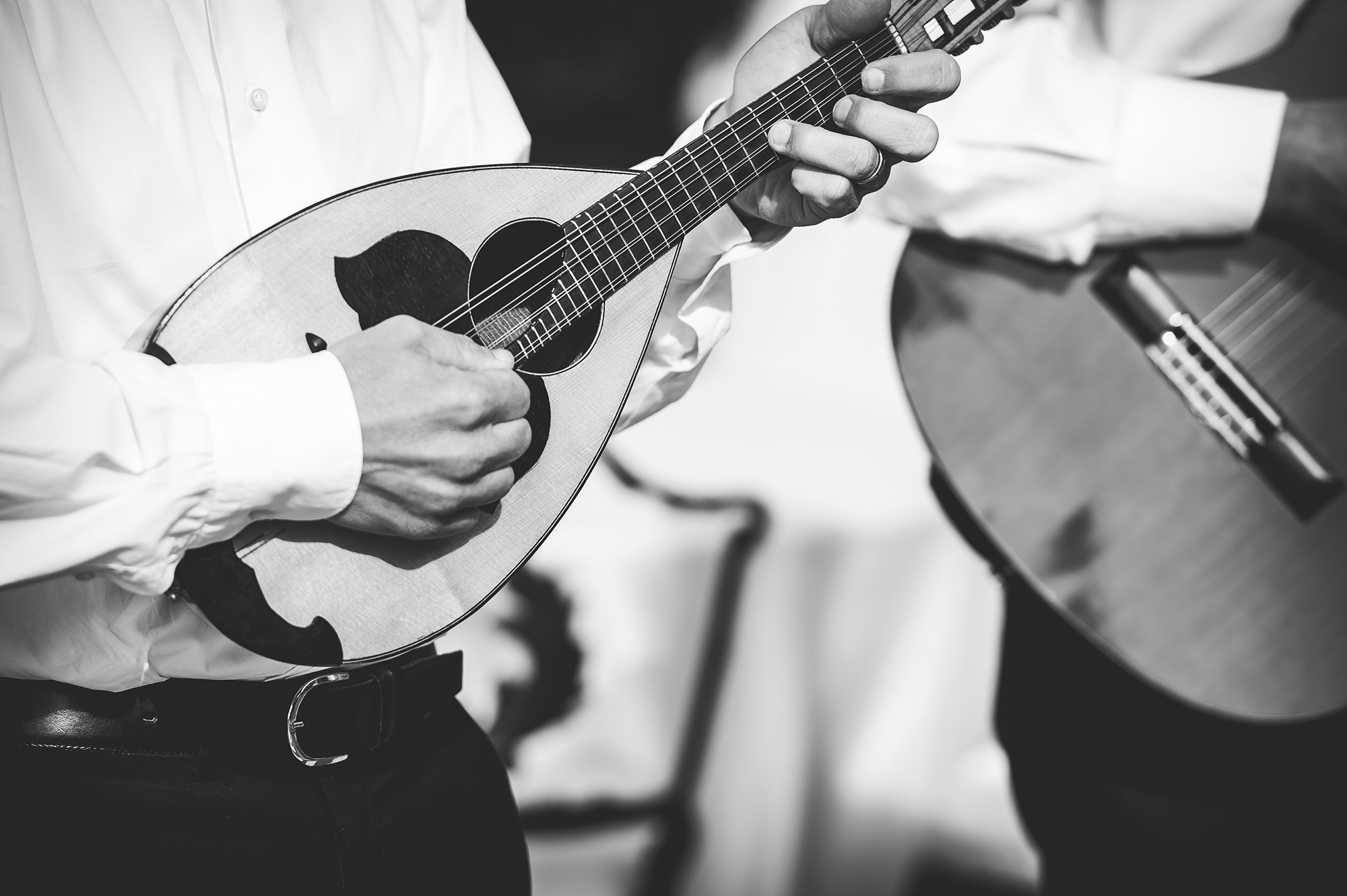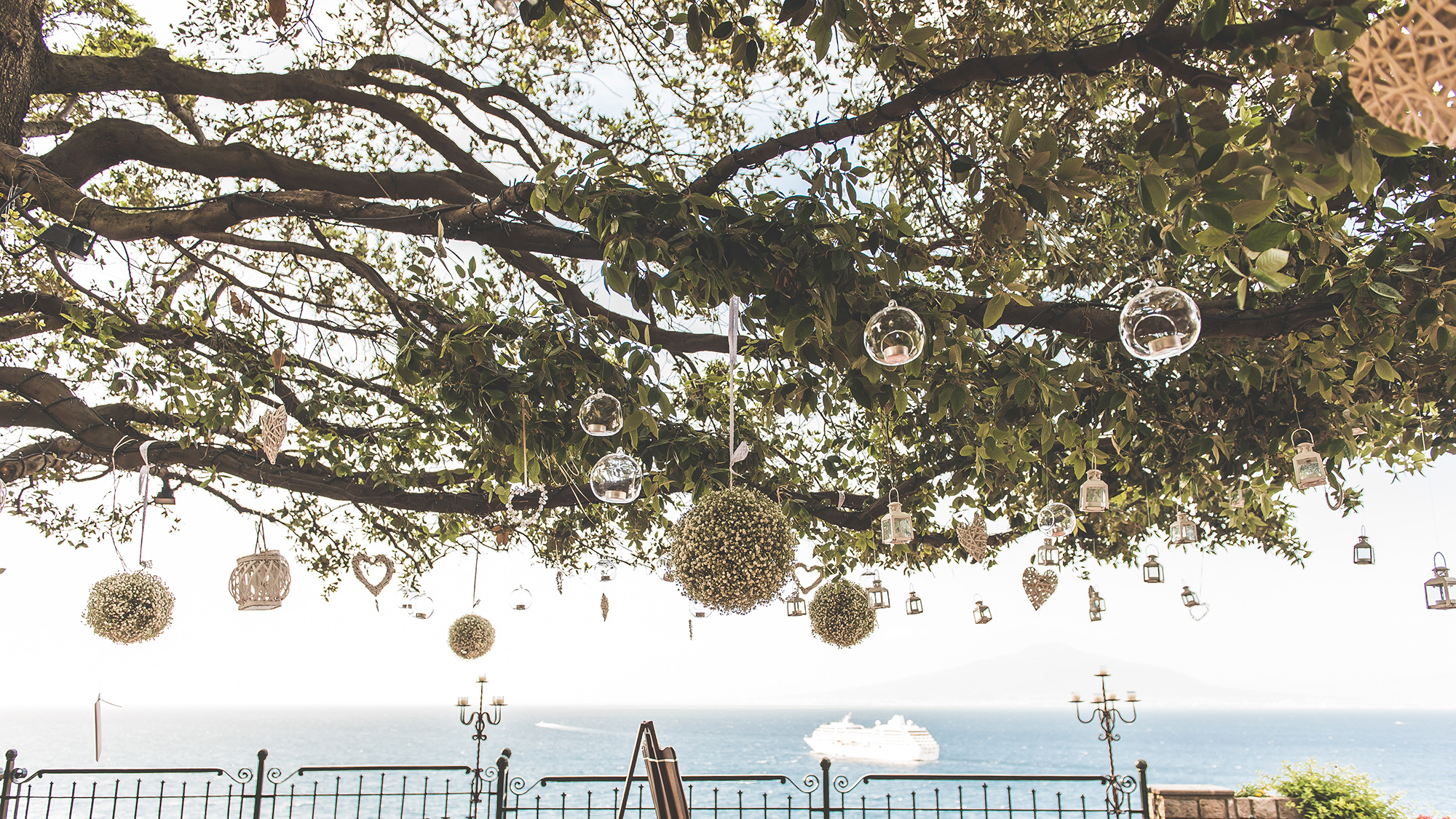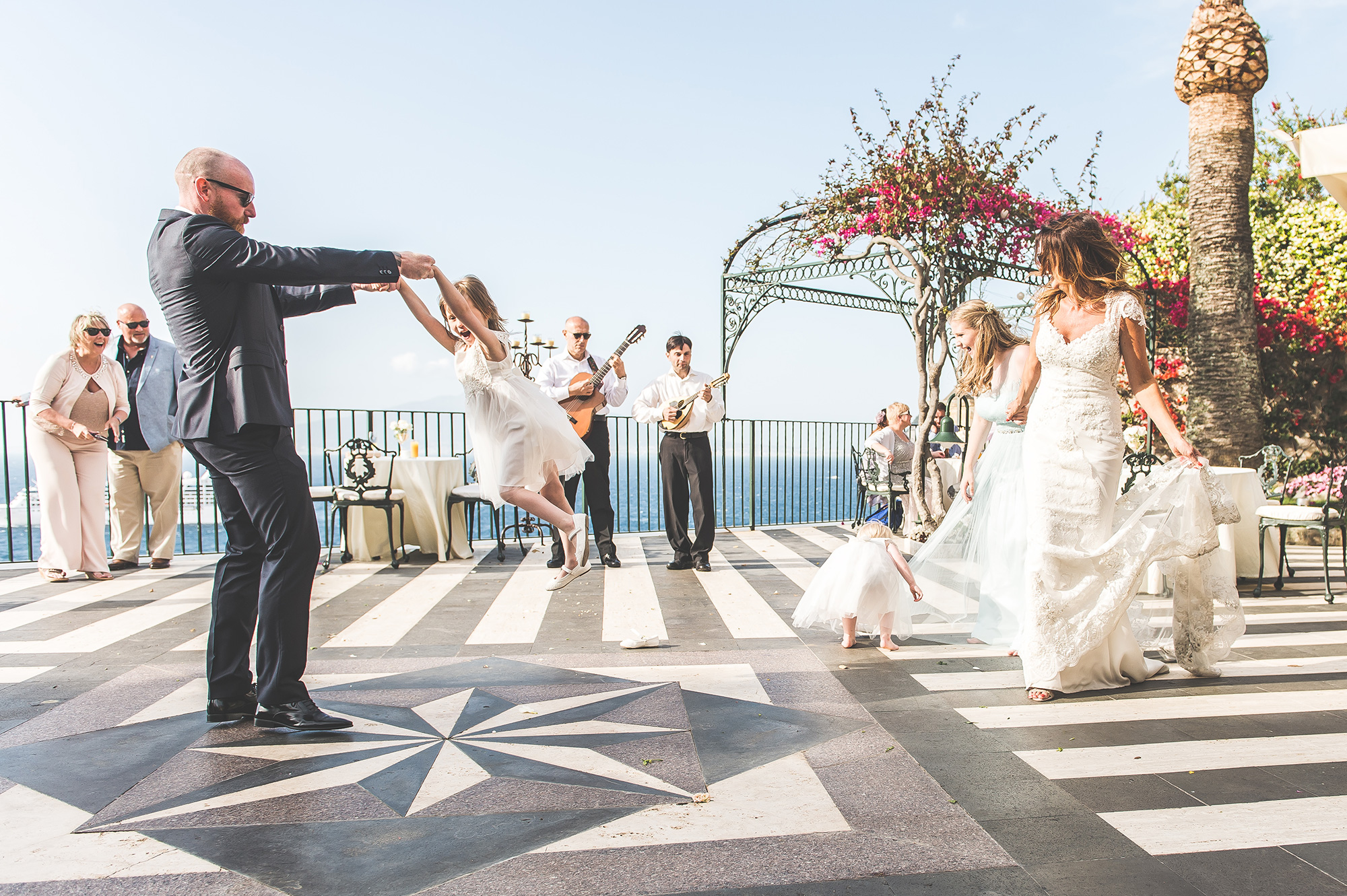 "He was a joy to have as part of our day, fitting in with our guests seamlessly … and his style is simply amazing, capturing every moment in a natural way," Gill says of their photographer.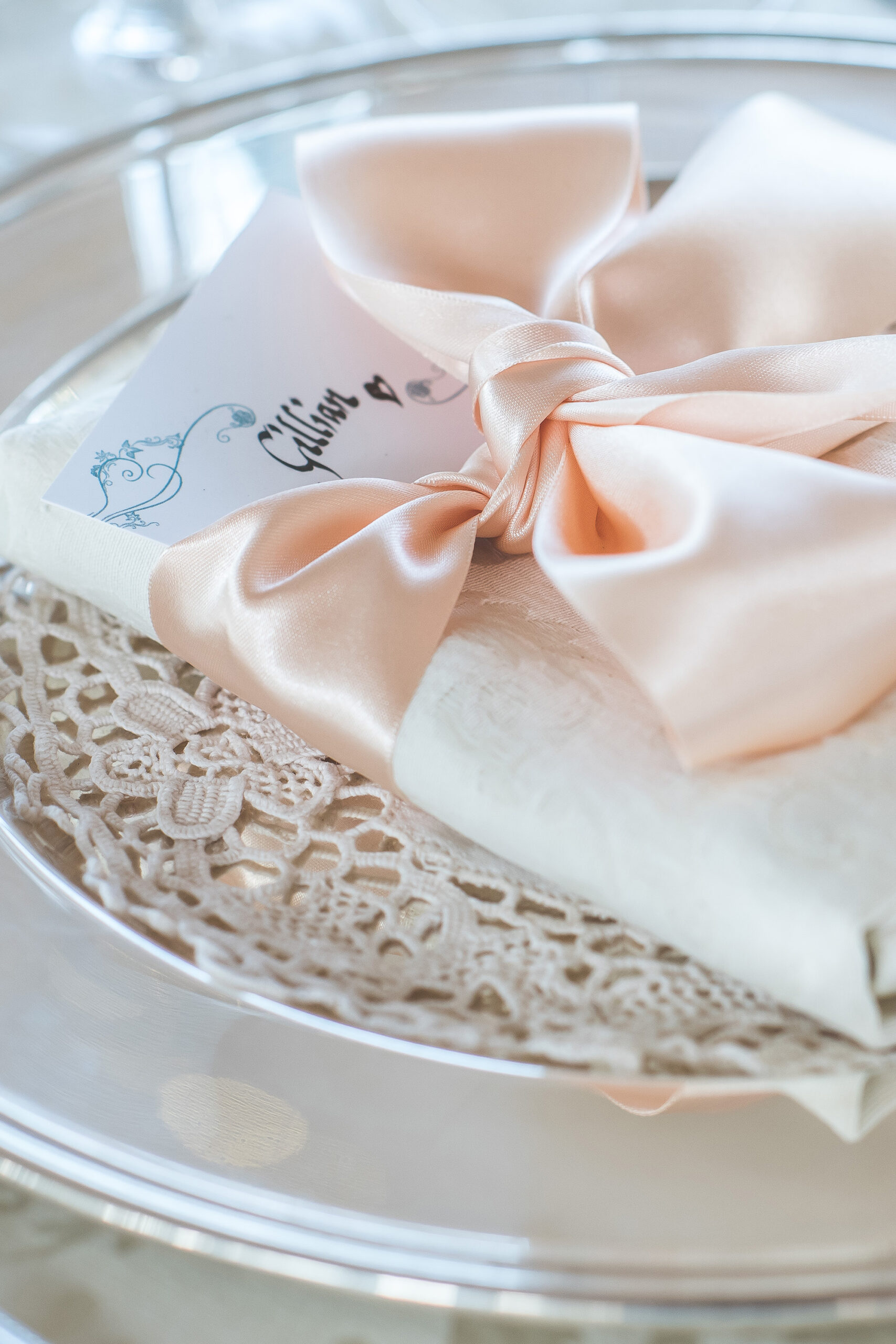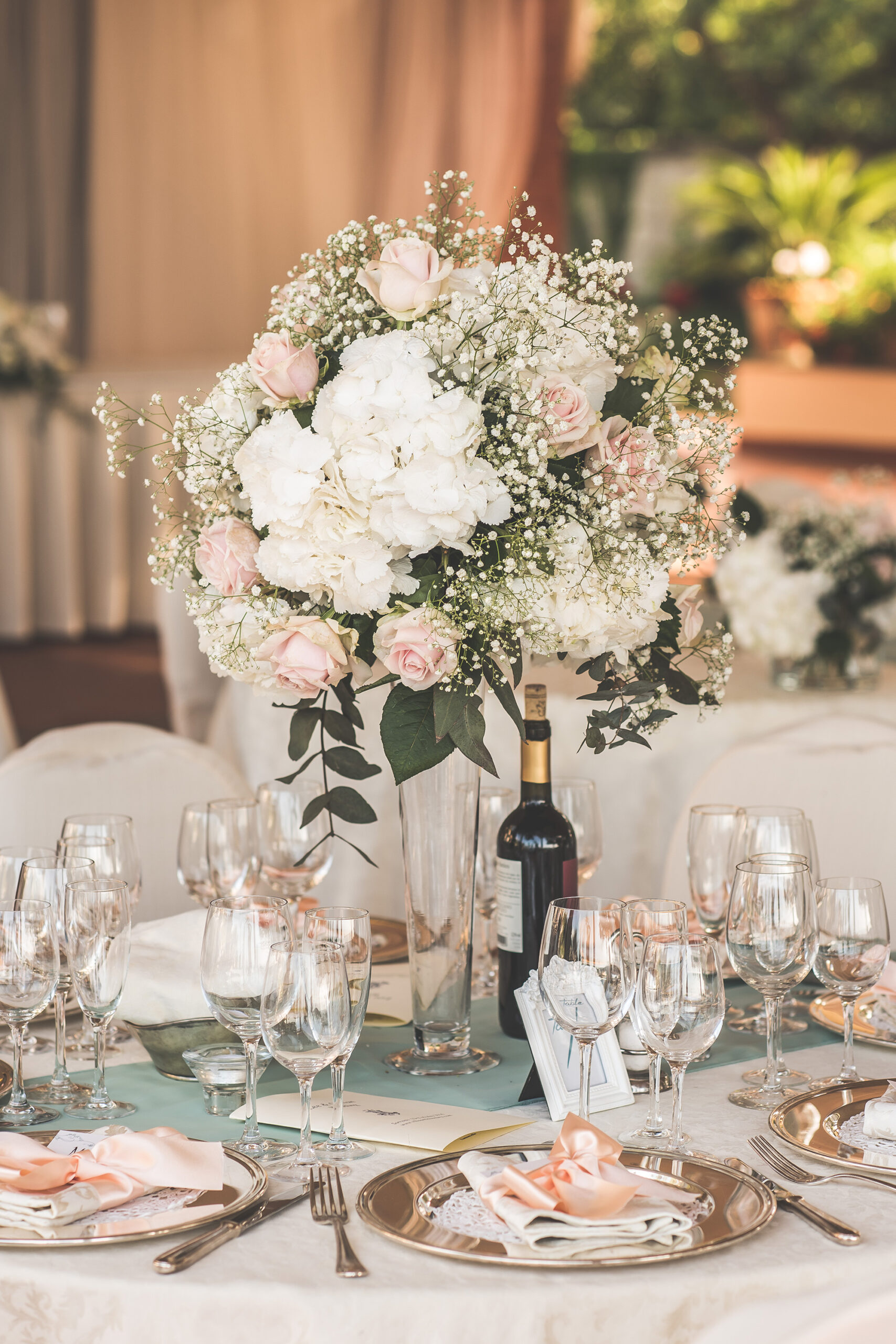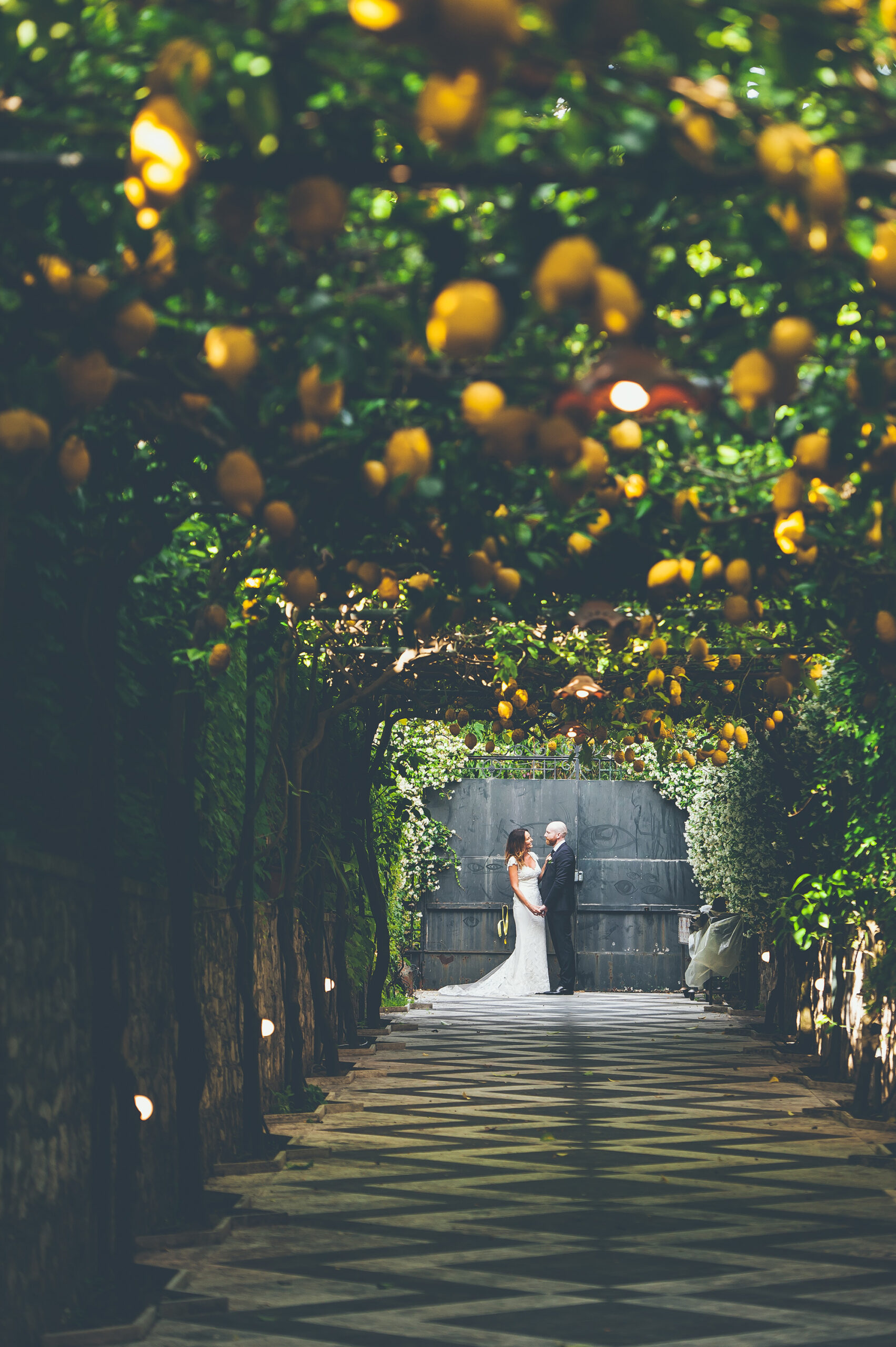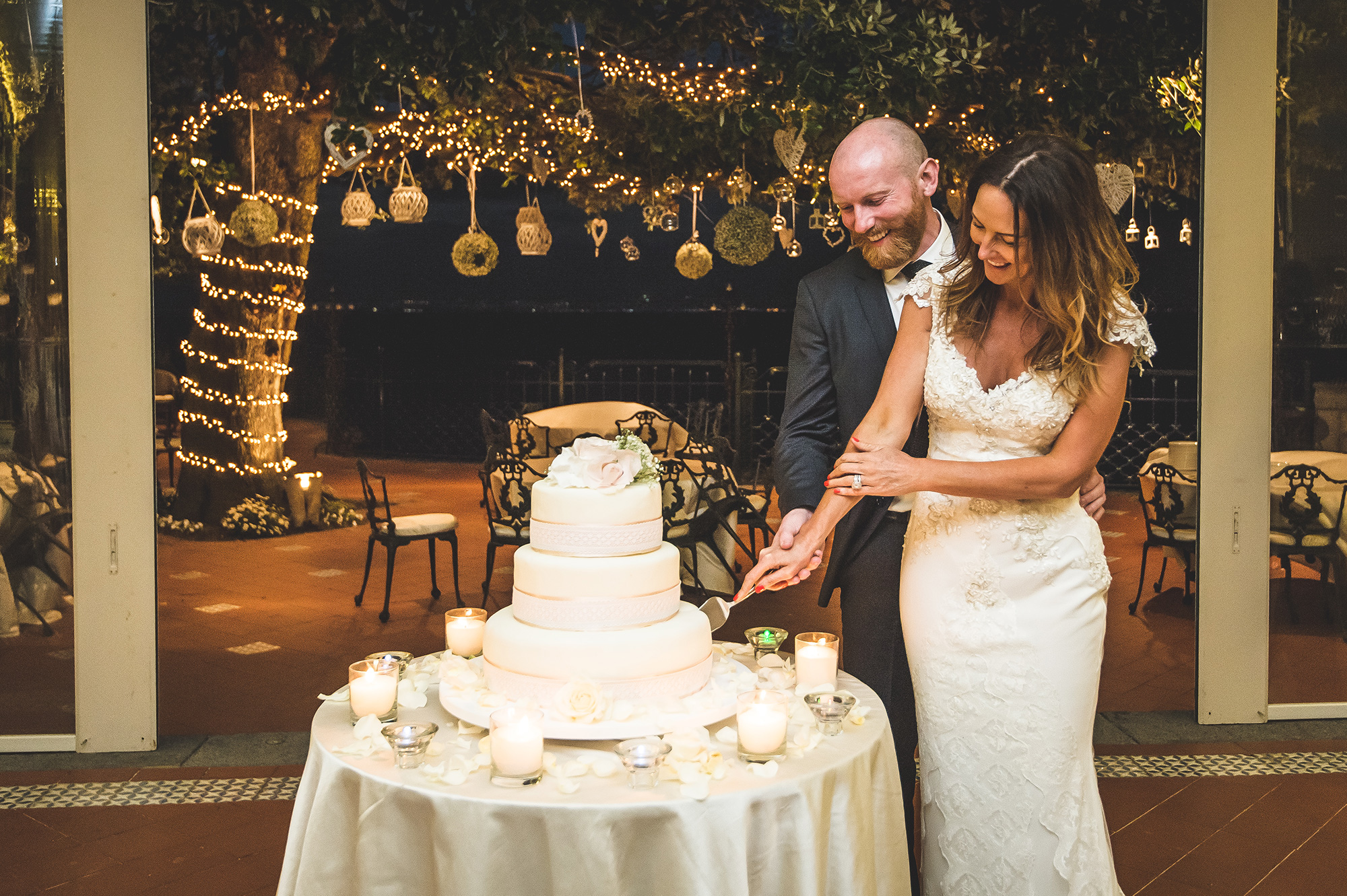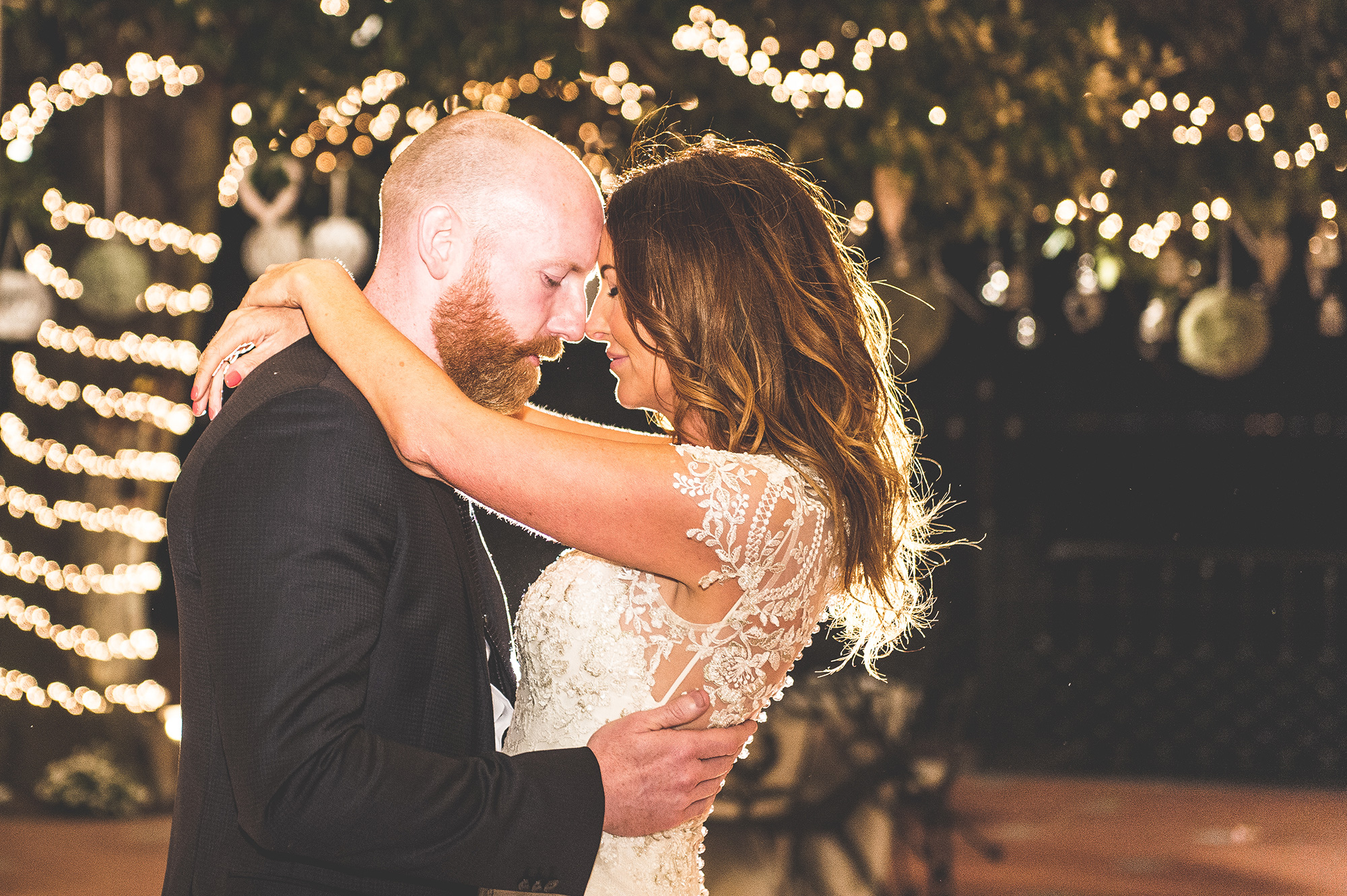 "Our day was filled with love … for each other and our amazing friends and family who joined us," smiles Gill.
Video by Sorrento Sunland.