When Sydney couple Olivia, 30, and Chris, 29, visited the UK to see Olivia's family, it turned out to be a more memorable holiday than expected.
Chris approached Olivia's dad to ask for her hand in marriage, but dad blew the whistle and went straight to Olivia to break the news.
"Talk about a spoiler alert," laughs Olivia.
Luckily, Chris wasn't planning on waiting too long, and proposed that afternoon in front of the family Christmas tree.
The couple decided to plan their regal elegance wedding in Sydney, as Chris has a huge extended family and Olivia, being an only child, could get her small crew over with ease.
"The harbour is special to both of us, so we knew we wanted to stay in the area," explains the bride.
They married on April 14, 2018 with 140 guests at Chris' school chapel, followed by a reception Pier One Hotel. In-between, the guests were treated to a cruise from Lavender Bay while the couple had photos.
"Everyone filled the water room overlooking the harbour, decorated with stunning flower arrangements, candles and a fairy light canopy – chosen by Chris," says Olivia. "We sat down for a delicious meal, interspersed with some hilarious and heart-warming speeches."
Photos courtesy of Taryn Ruig Photography.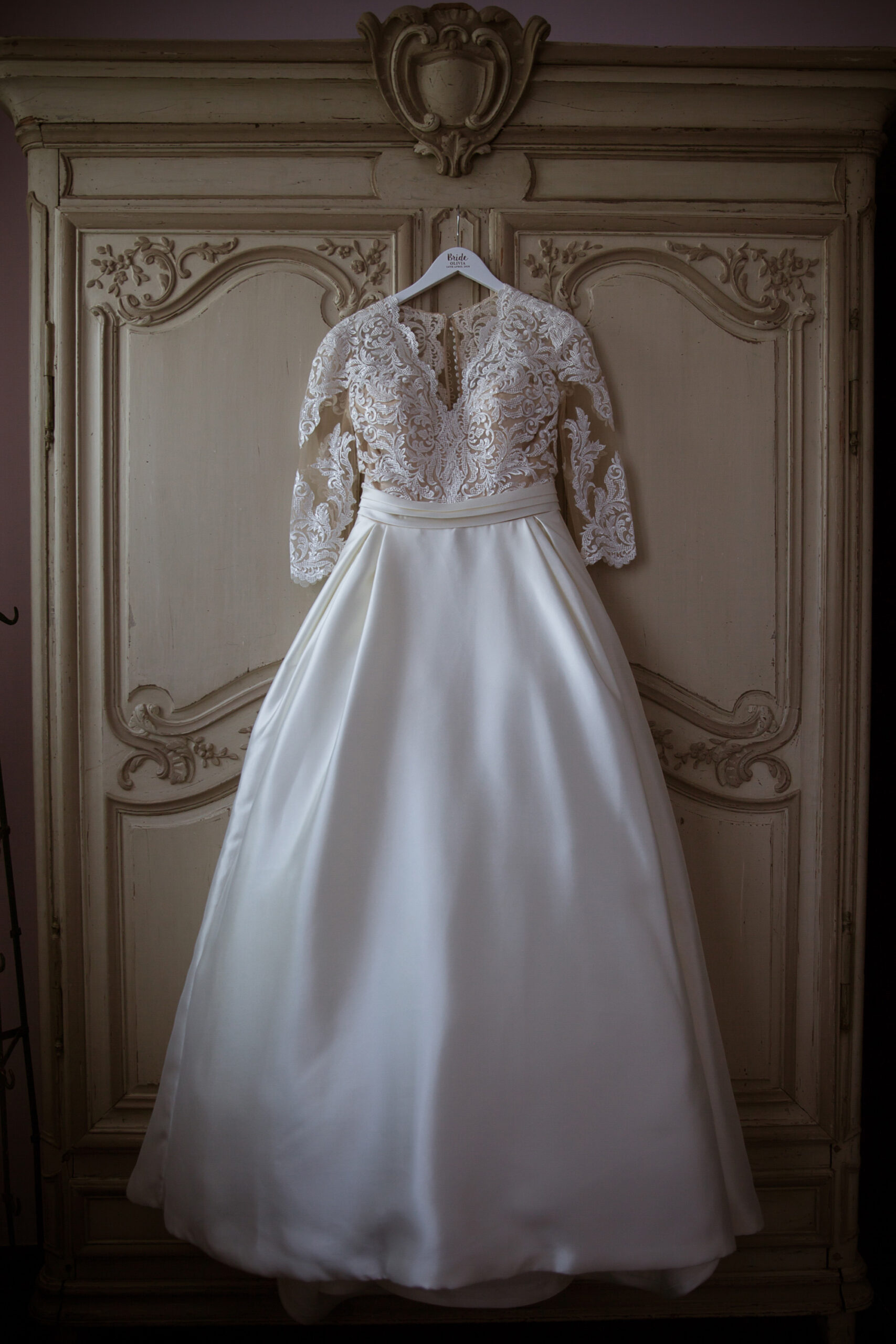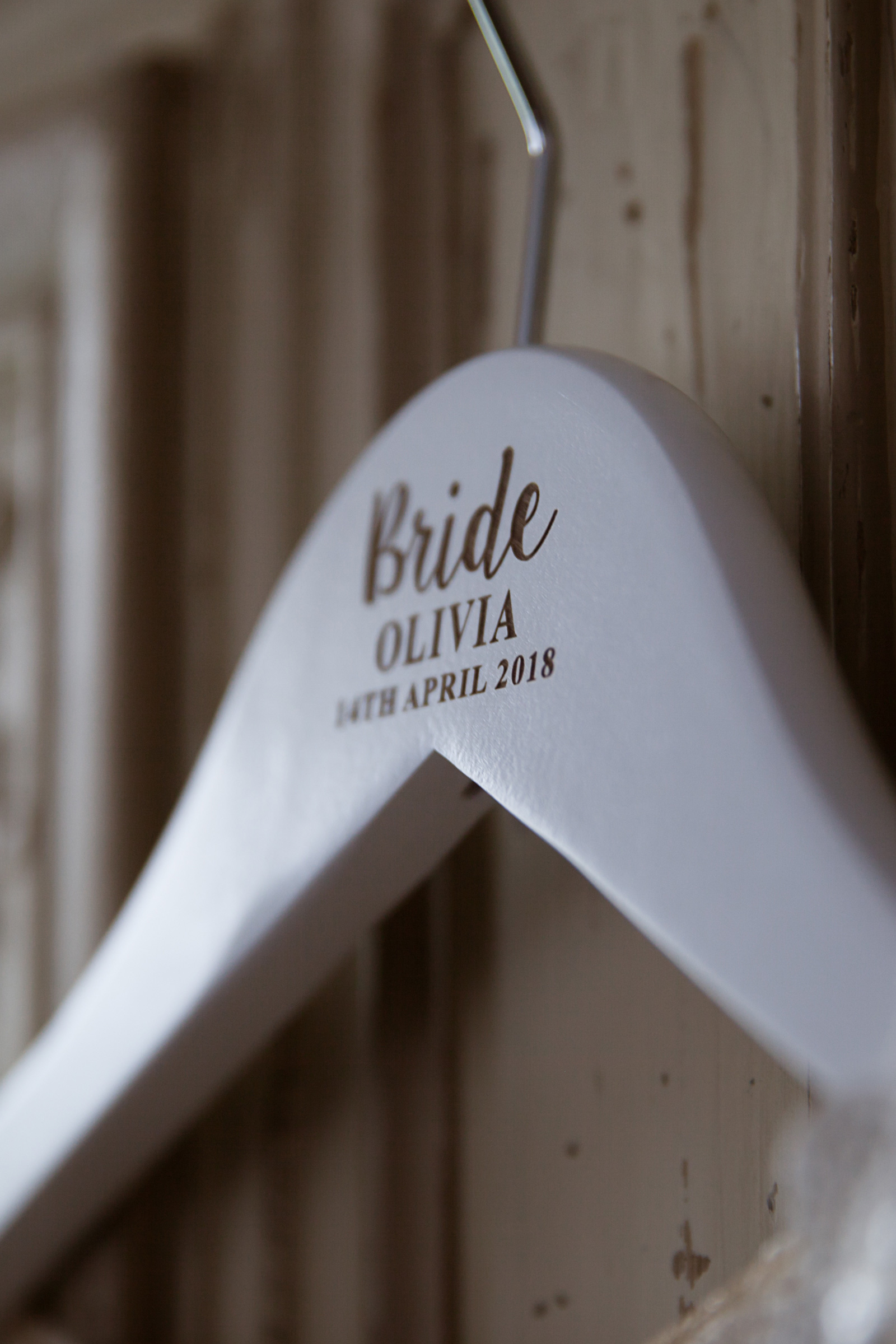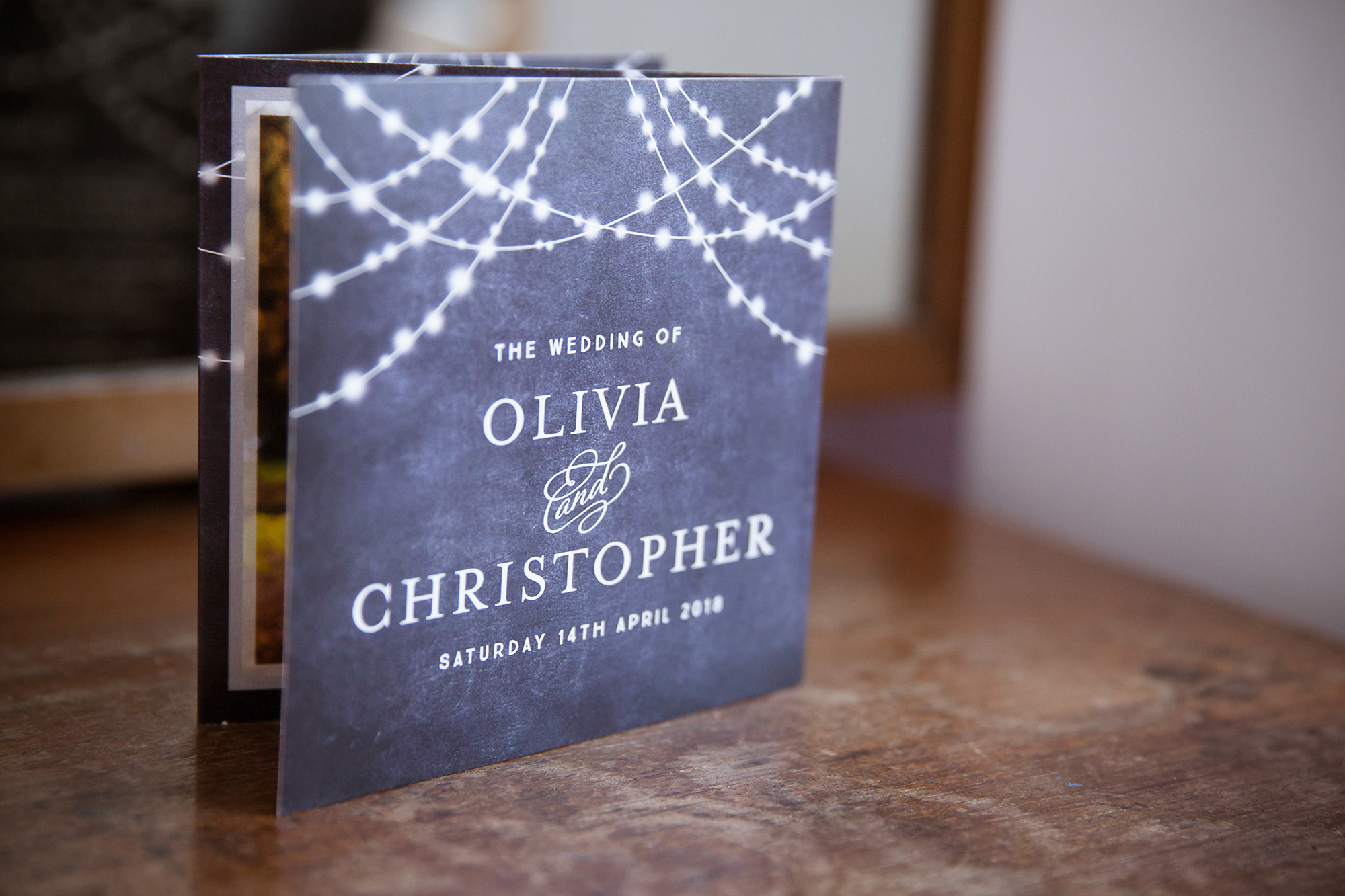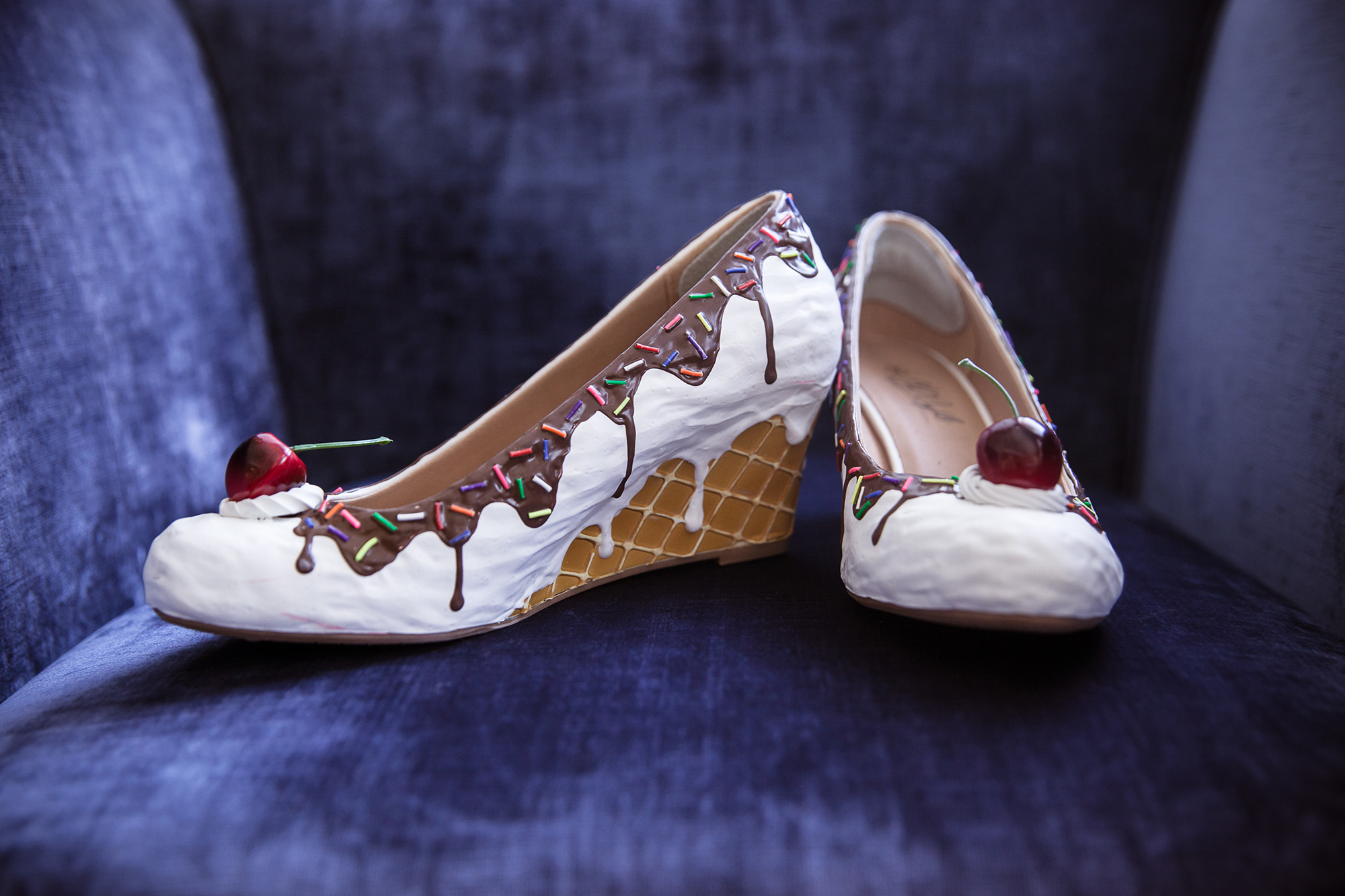 "I'm a baker as a hobby and when I saw these shoes on Instagram, I just had to have them! I had to order them online so didn't get to try them on but when they arrived they fit perfectly and were so comfy," says Olivia.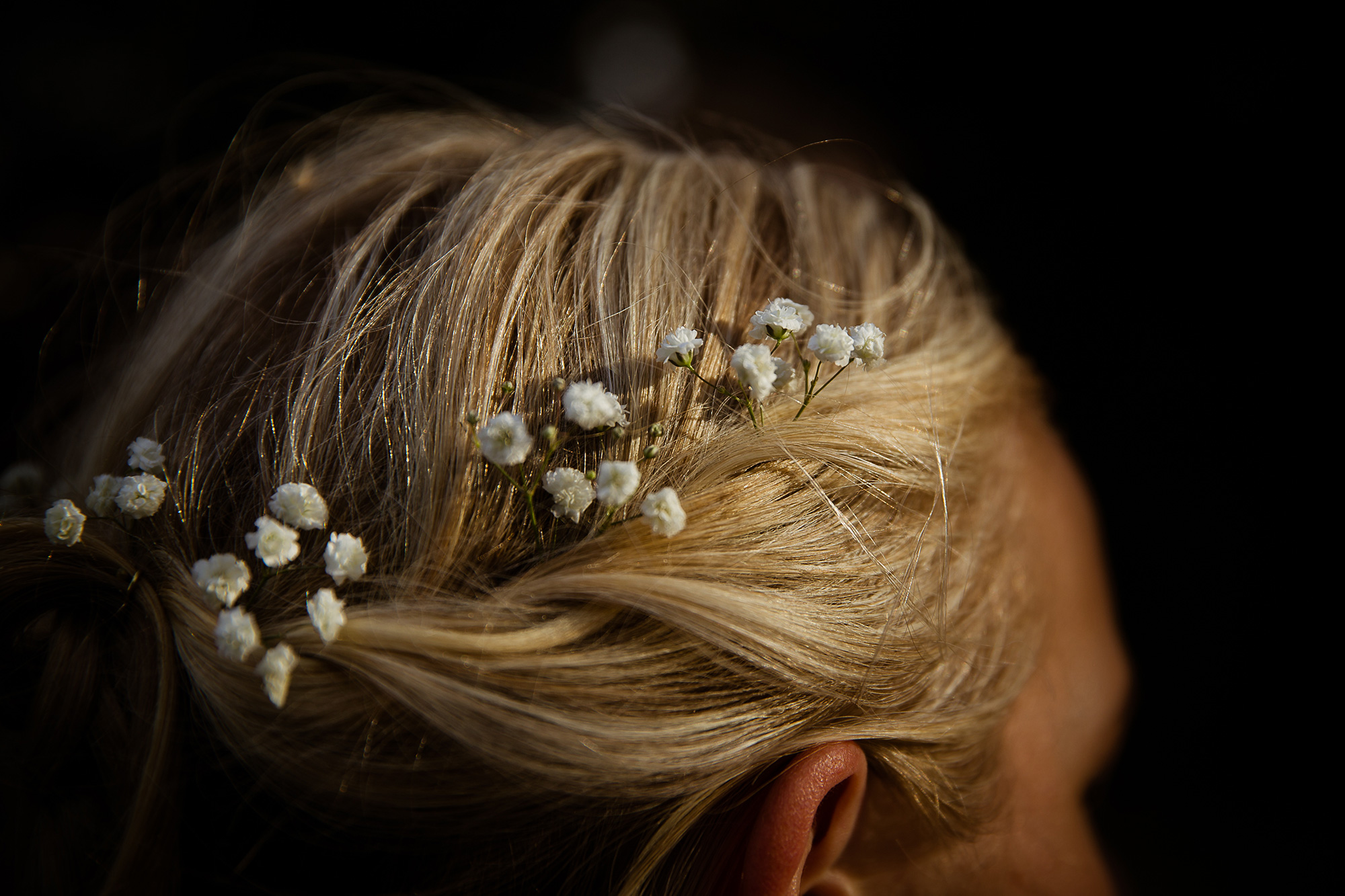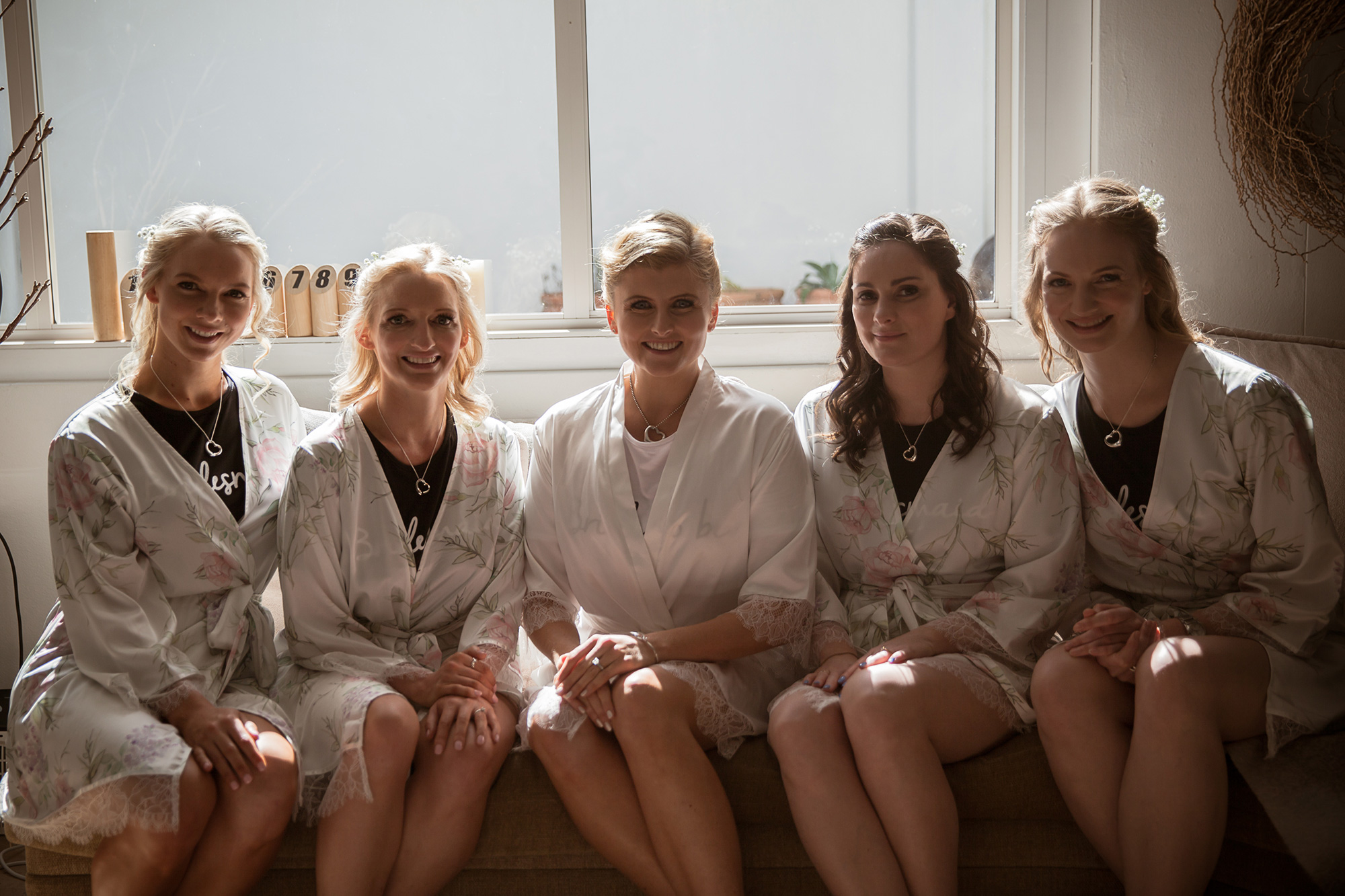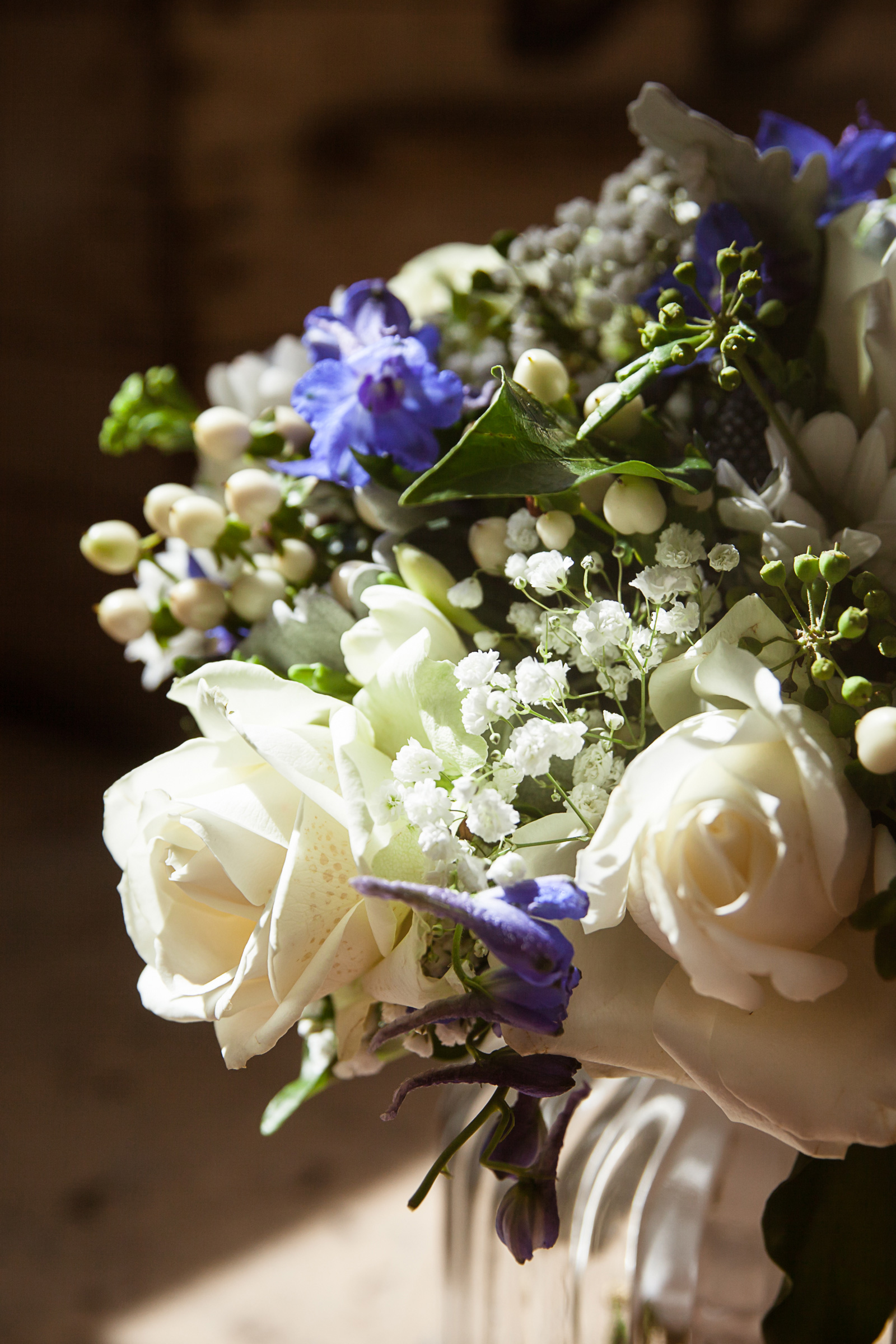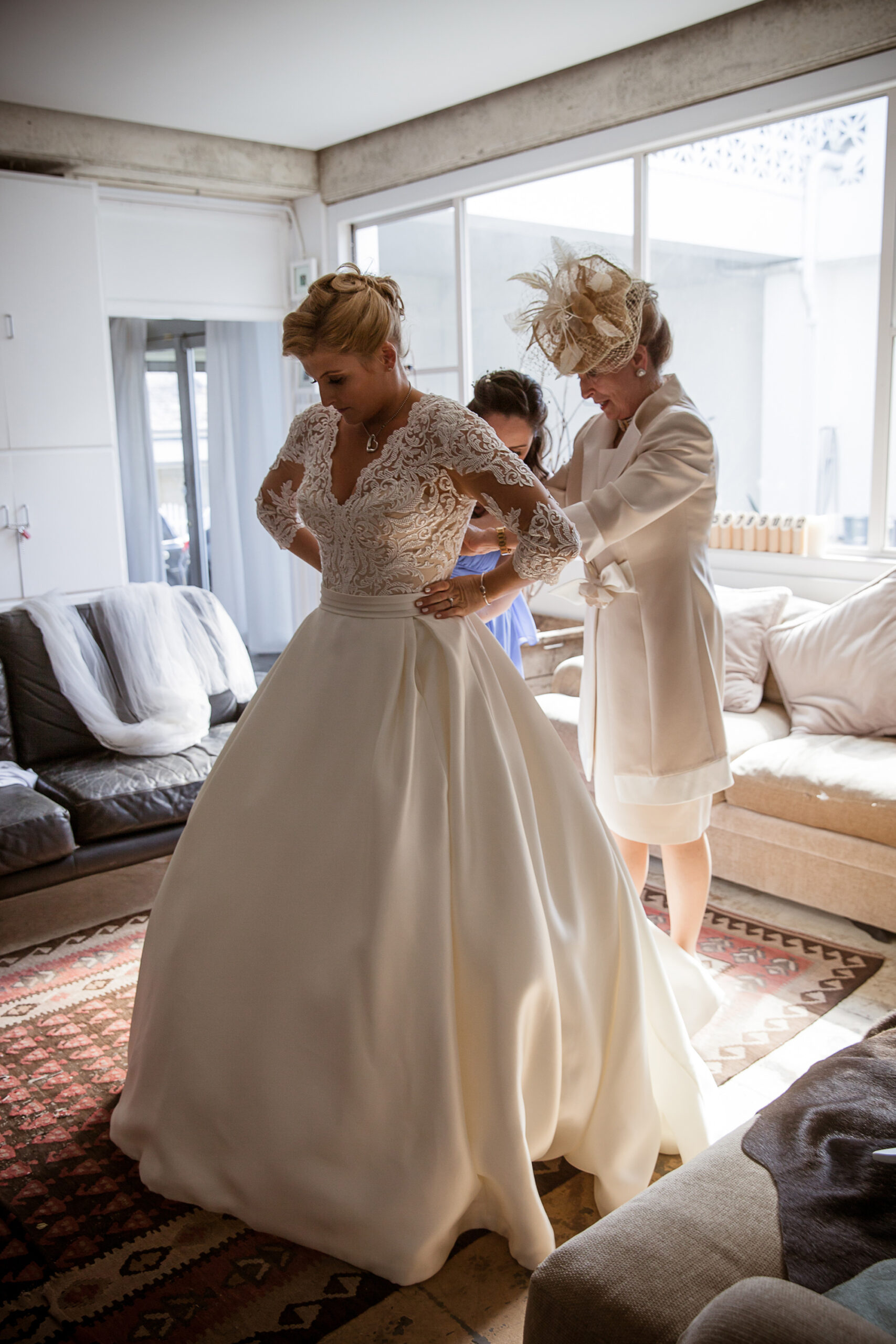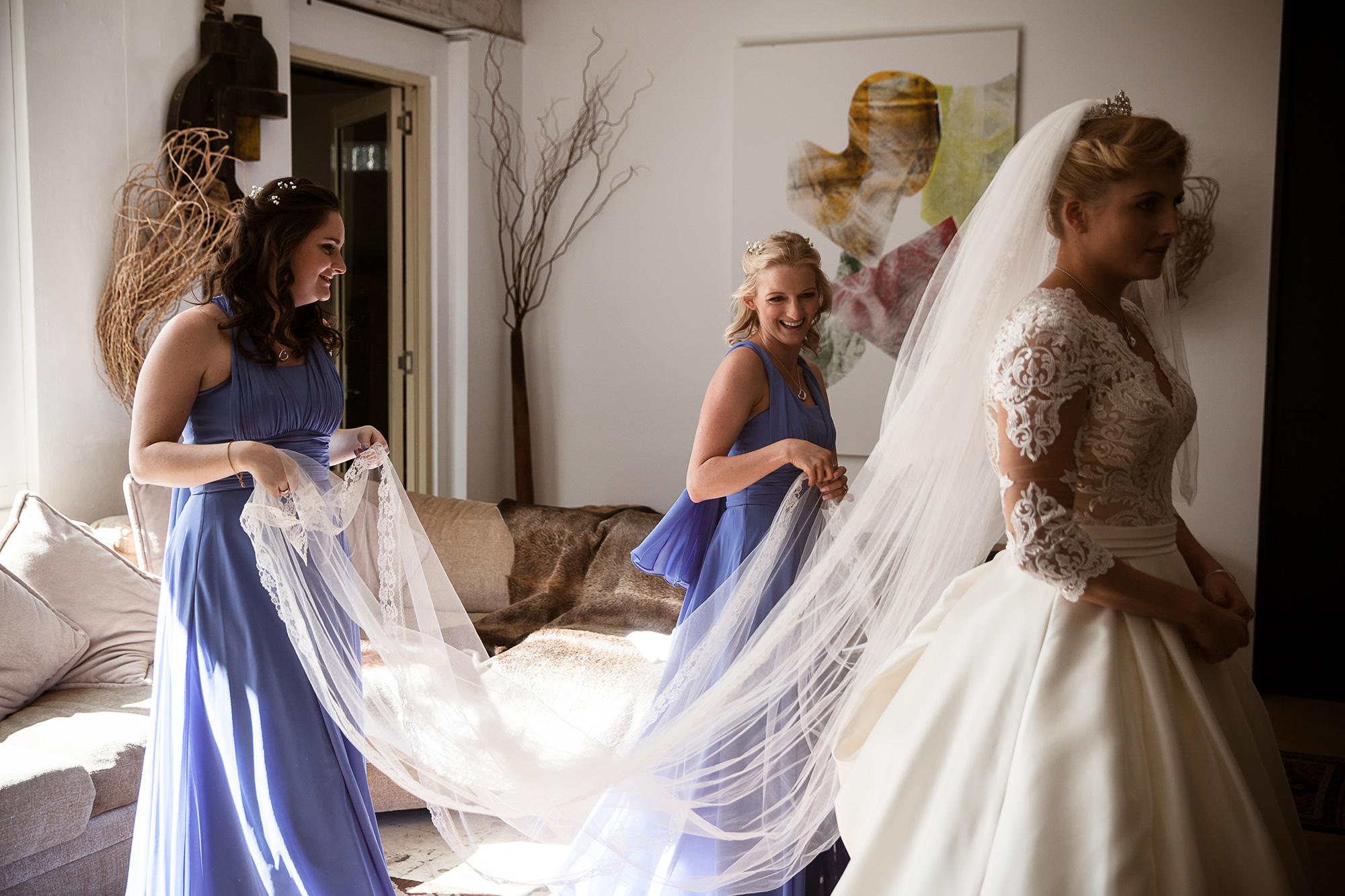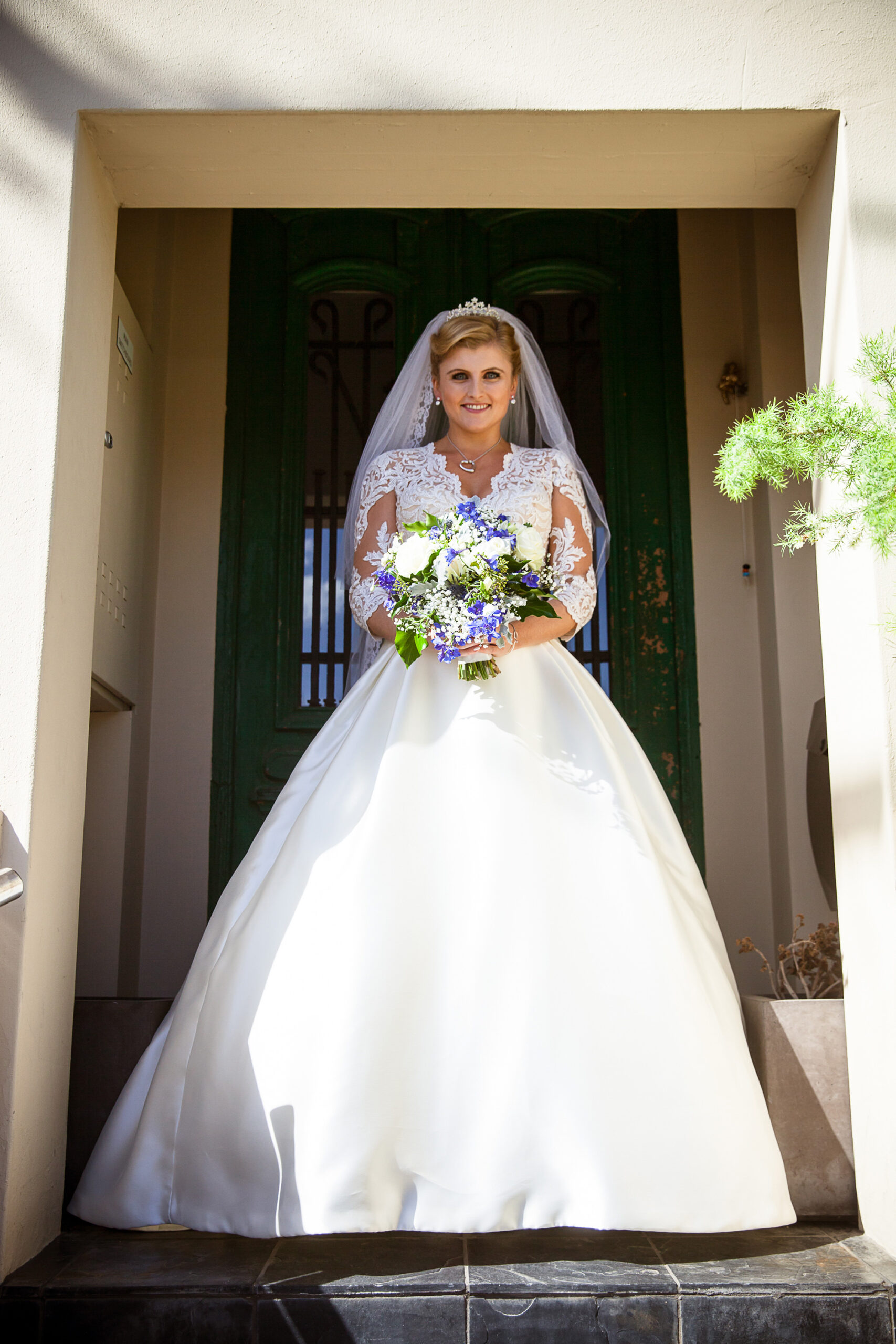 The bride found her dress design in Sydney, but her mum ordered it from a UK supplier as she wanted to buy it as a wedding gift. "It also meant I got to pick it up with my mum when I visited home so she was the first person to see me in it," smiles the bride.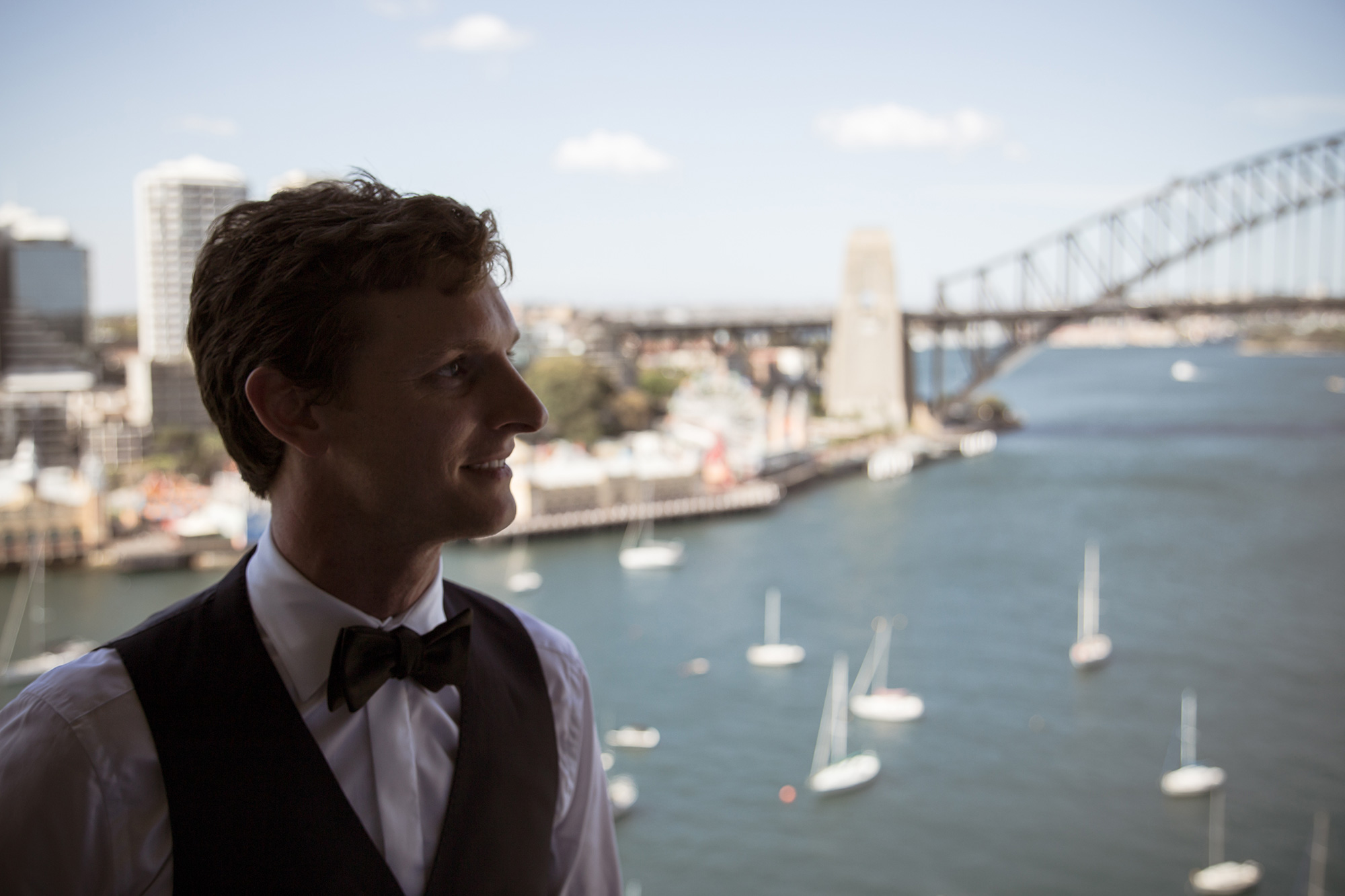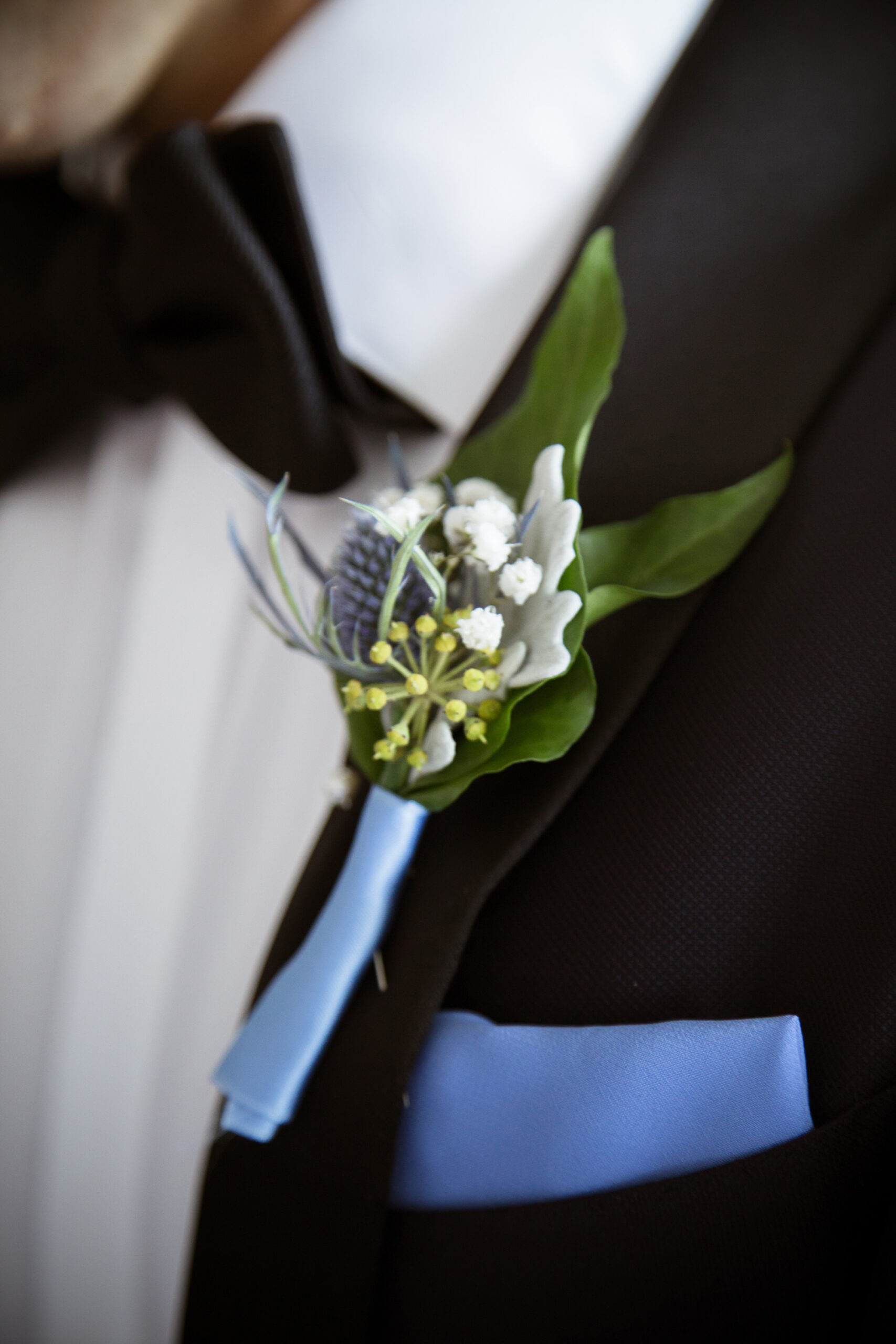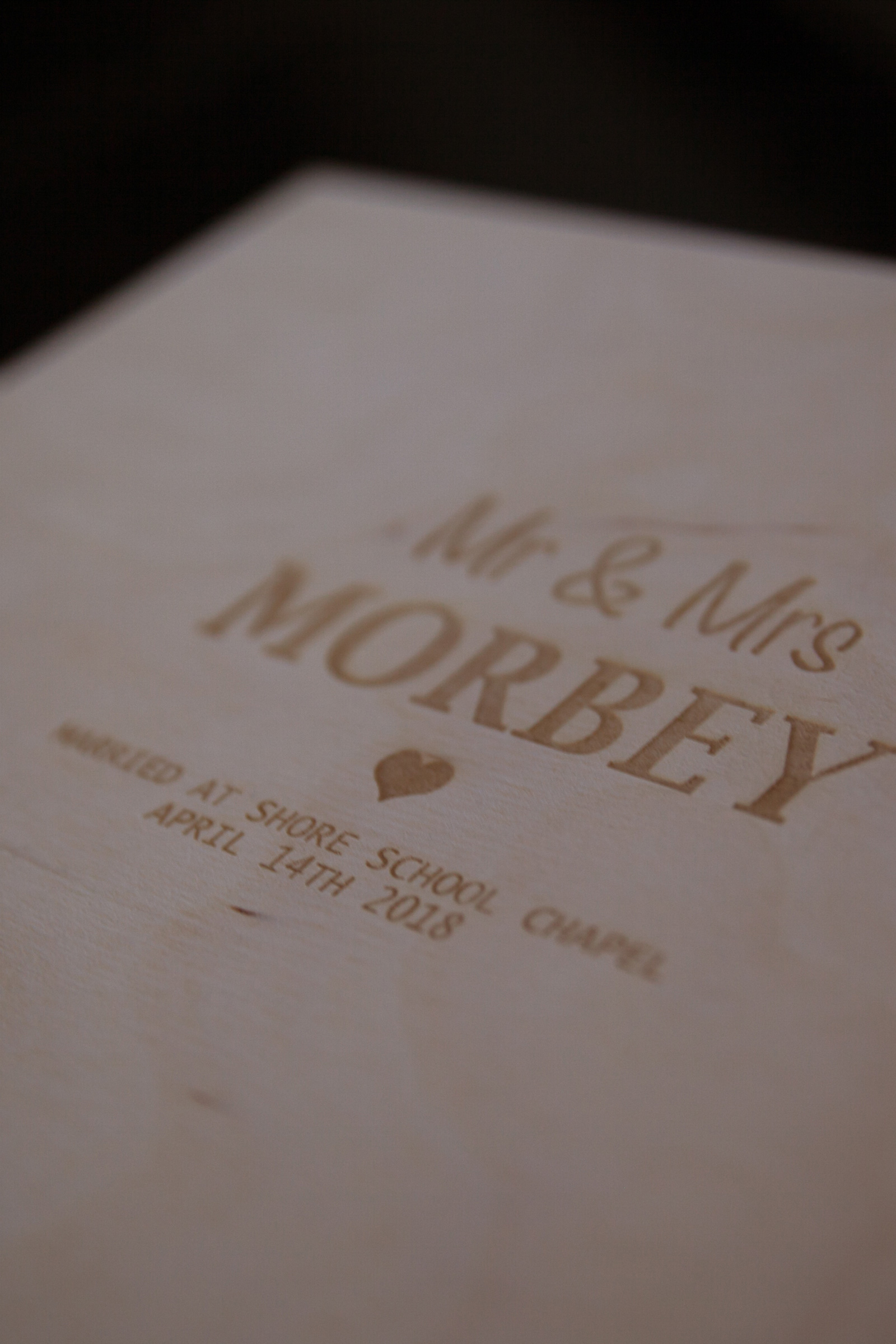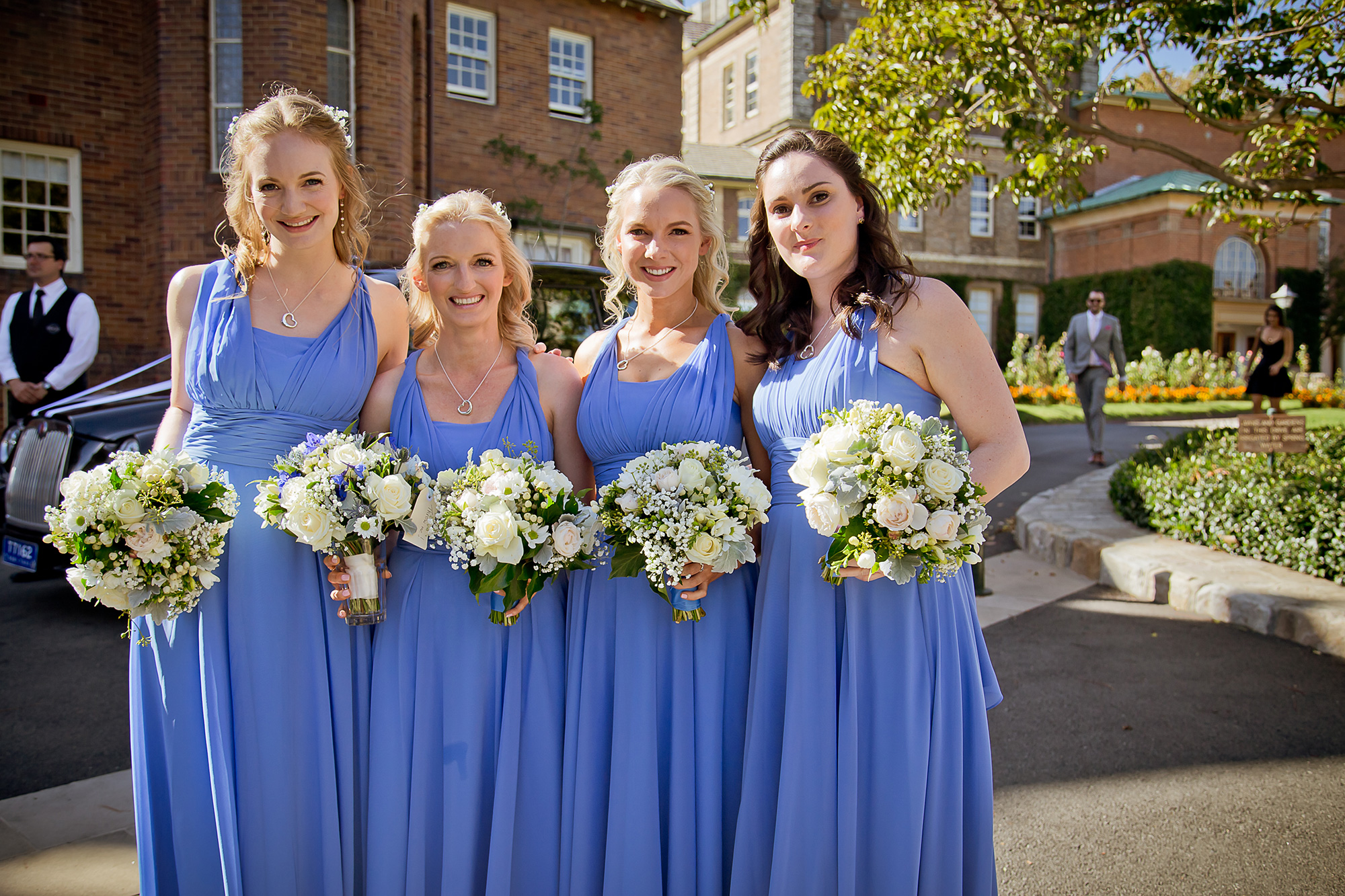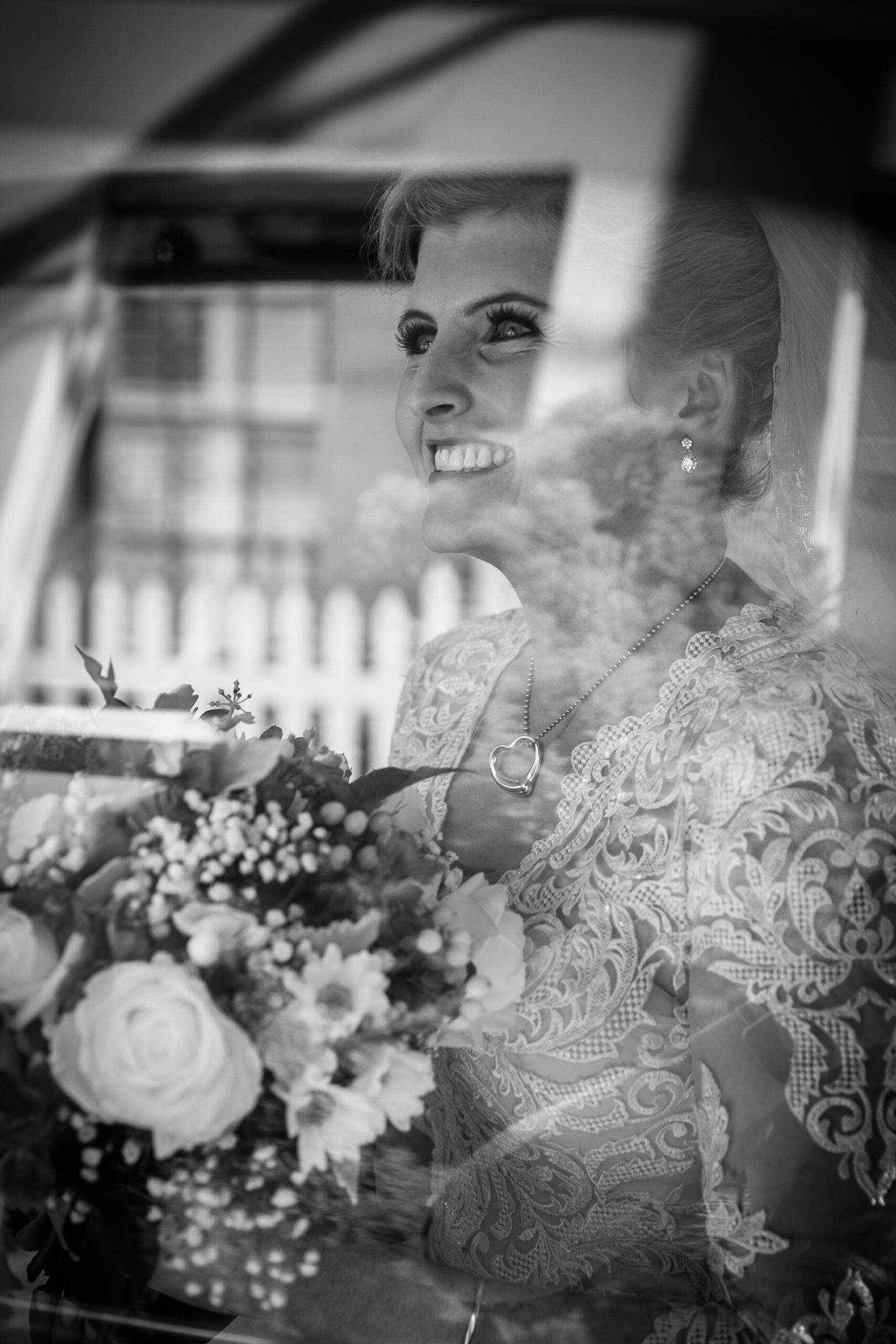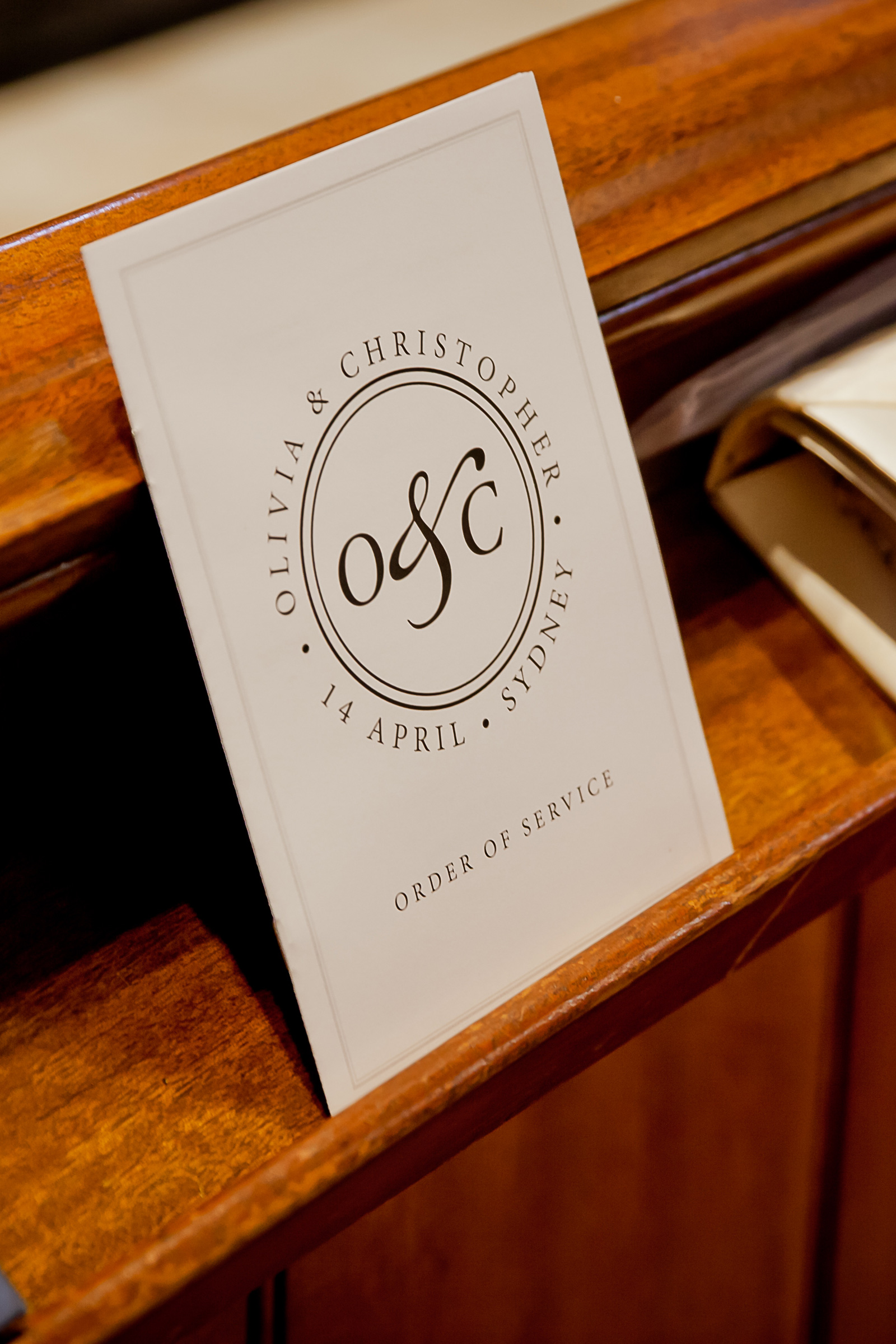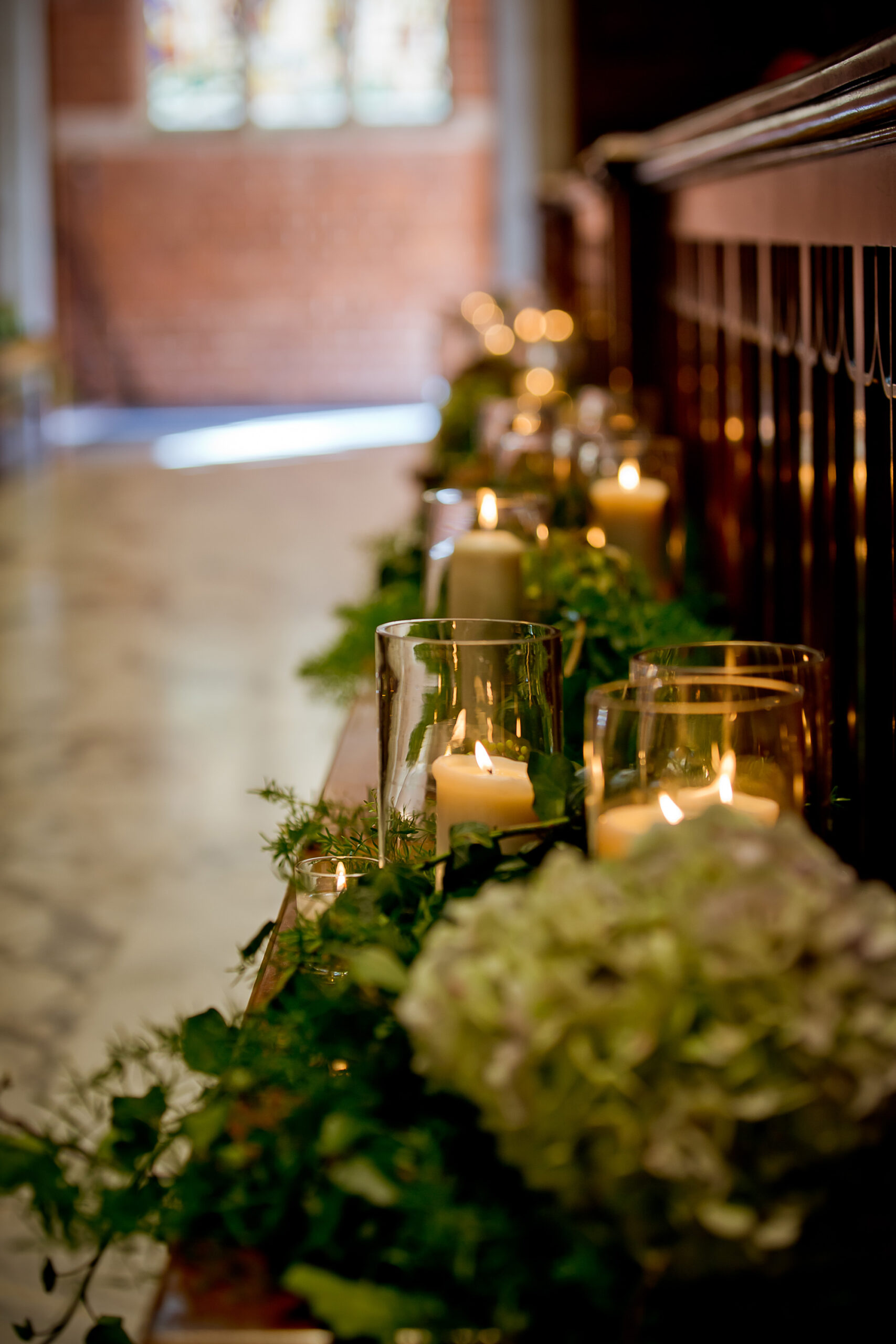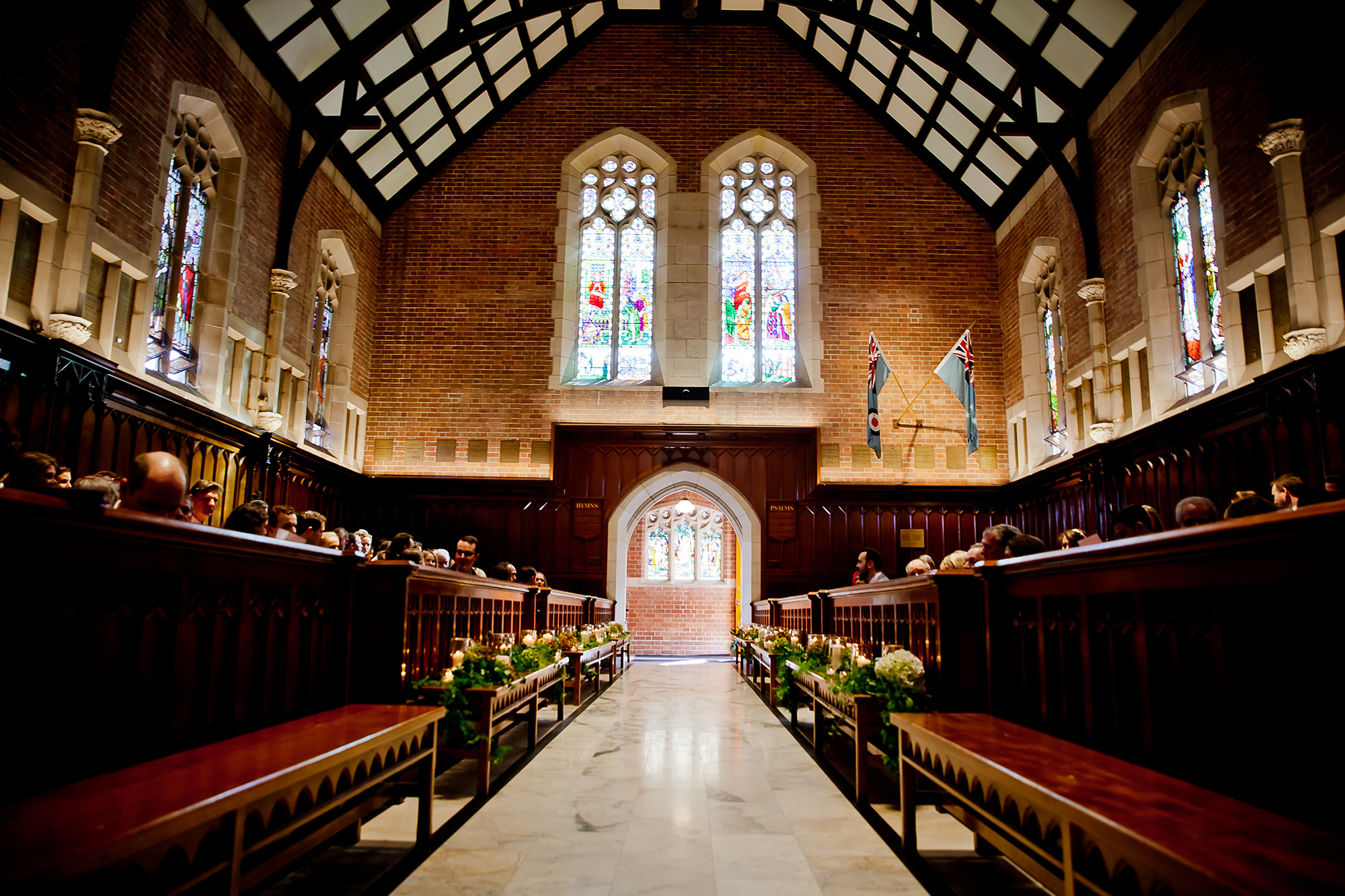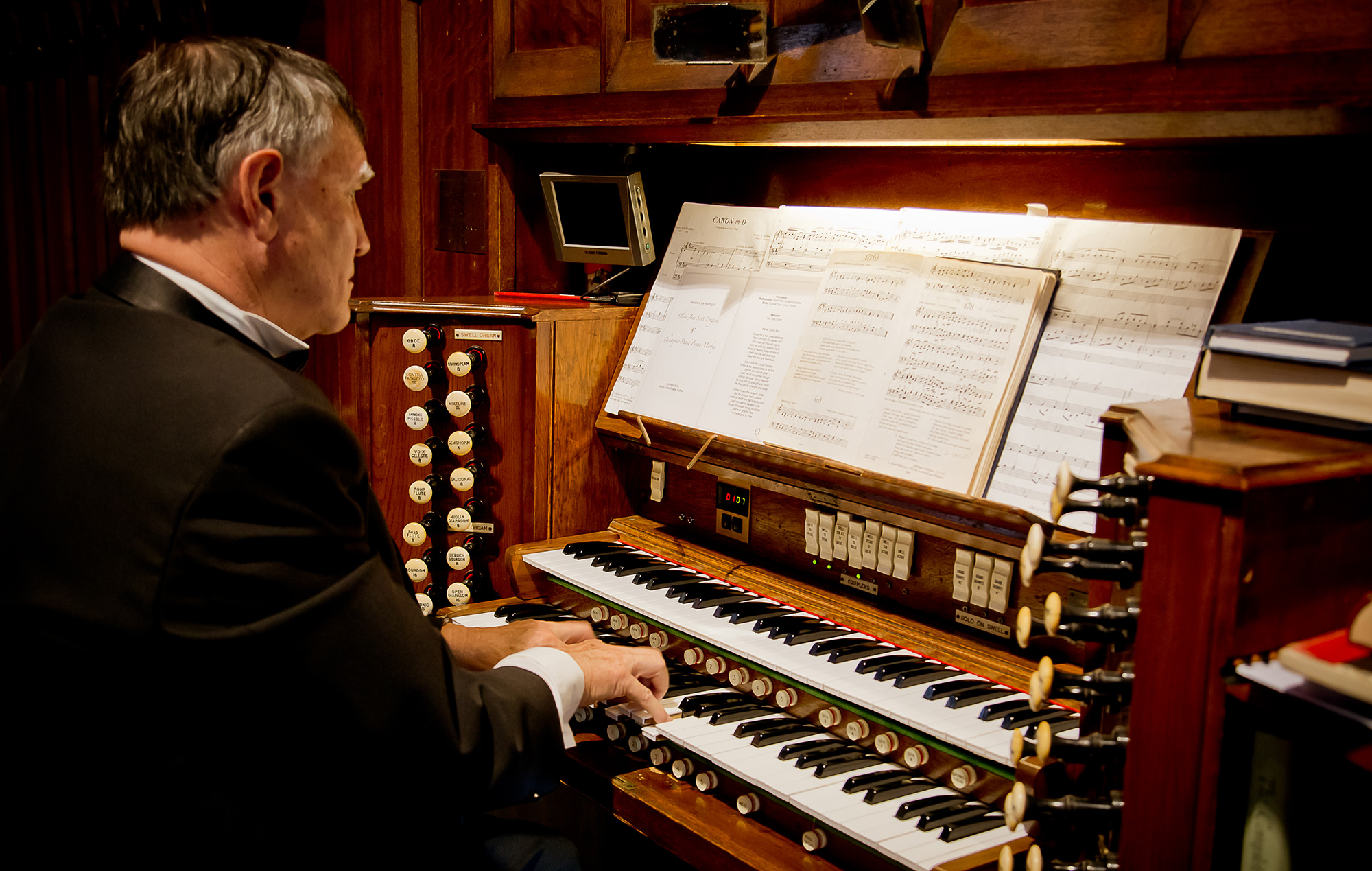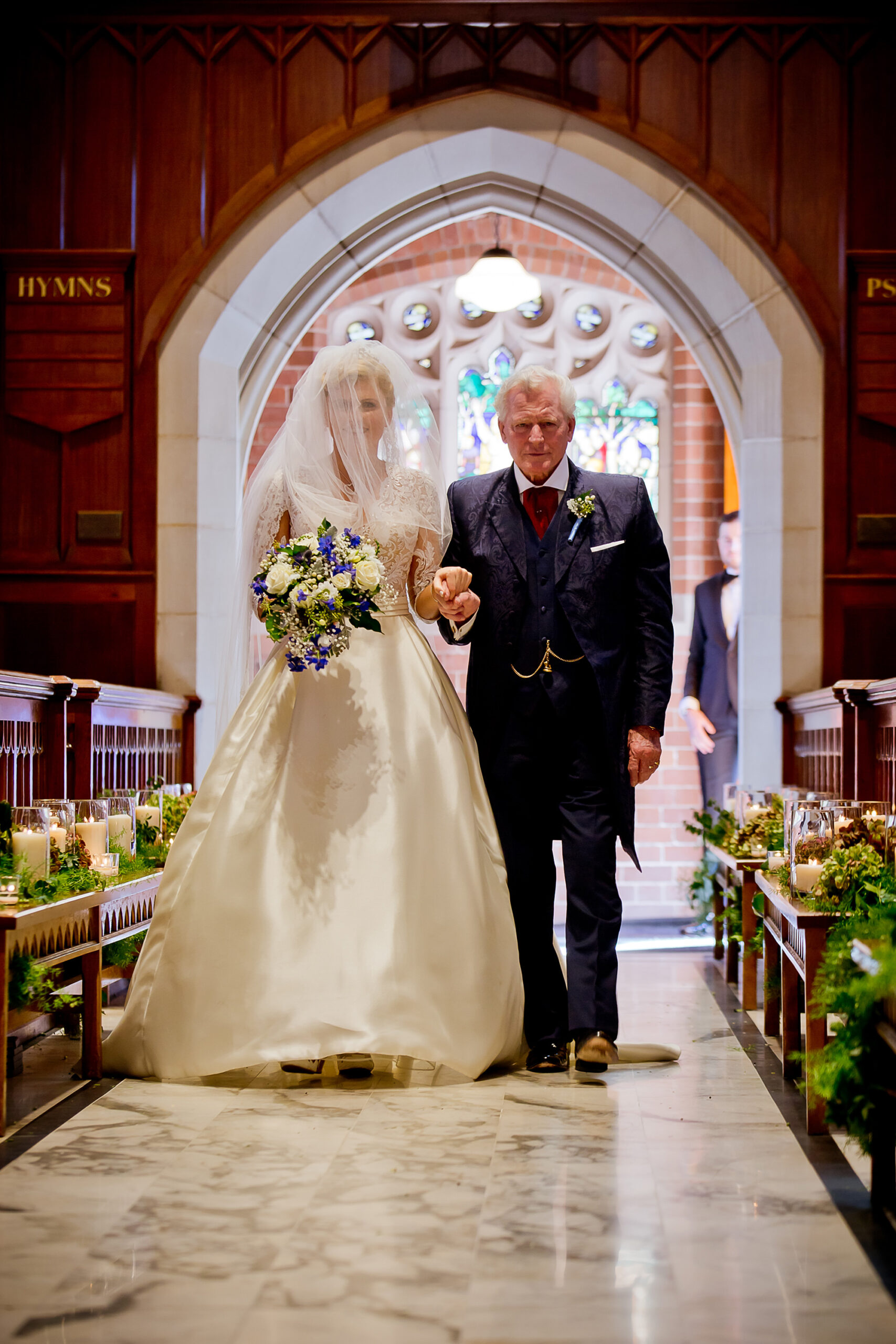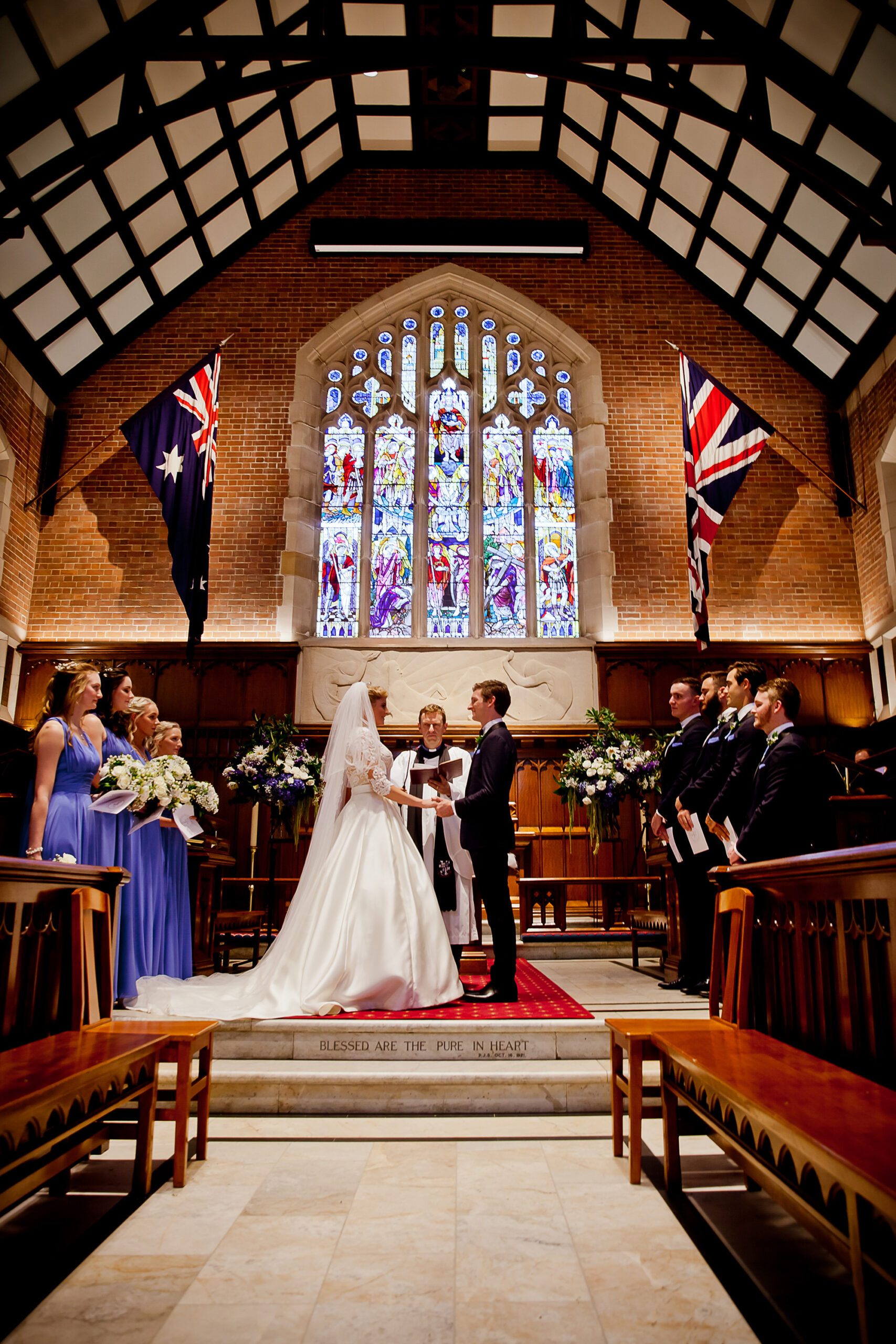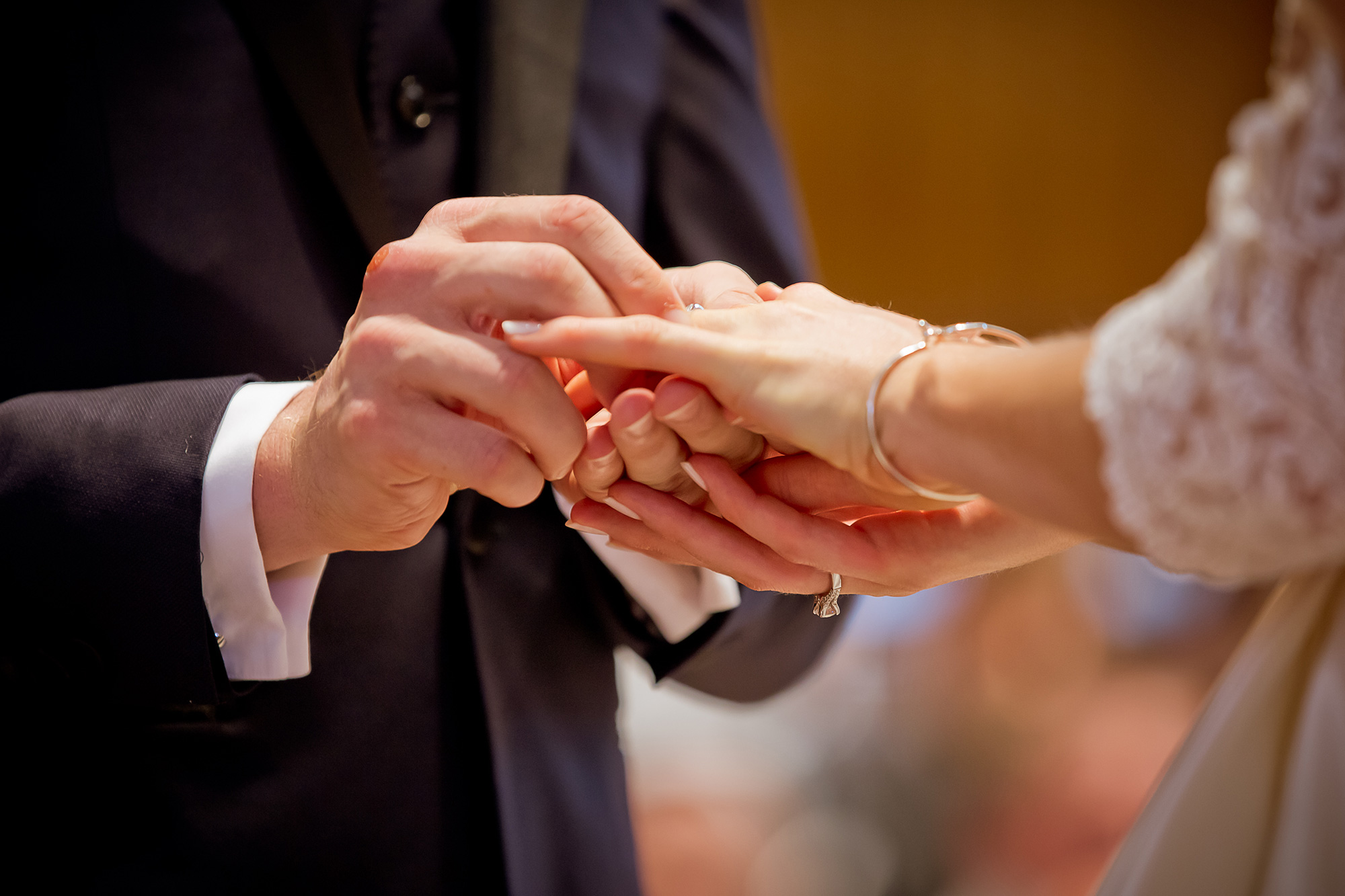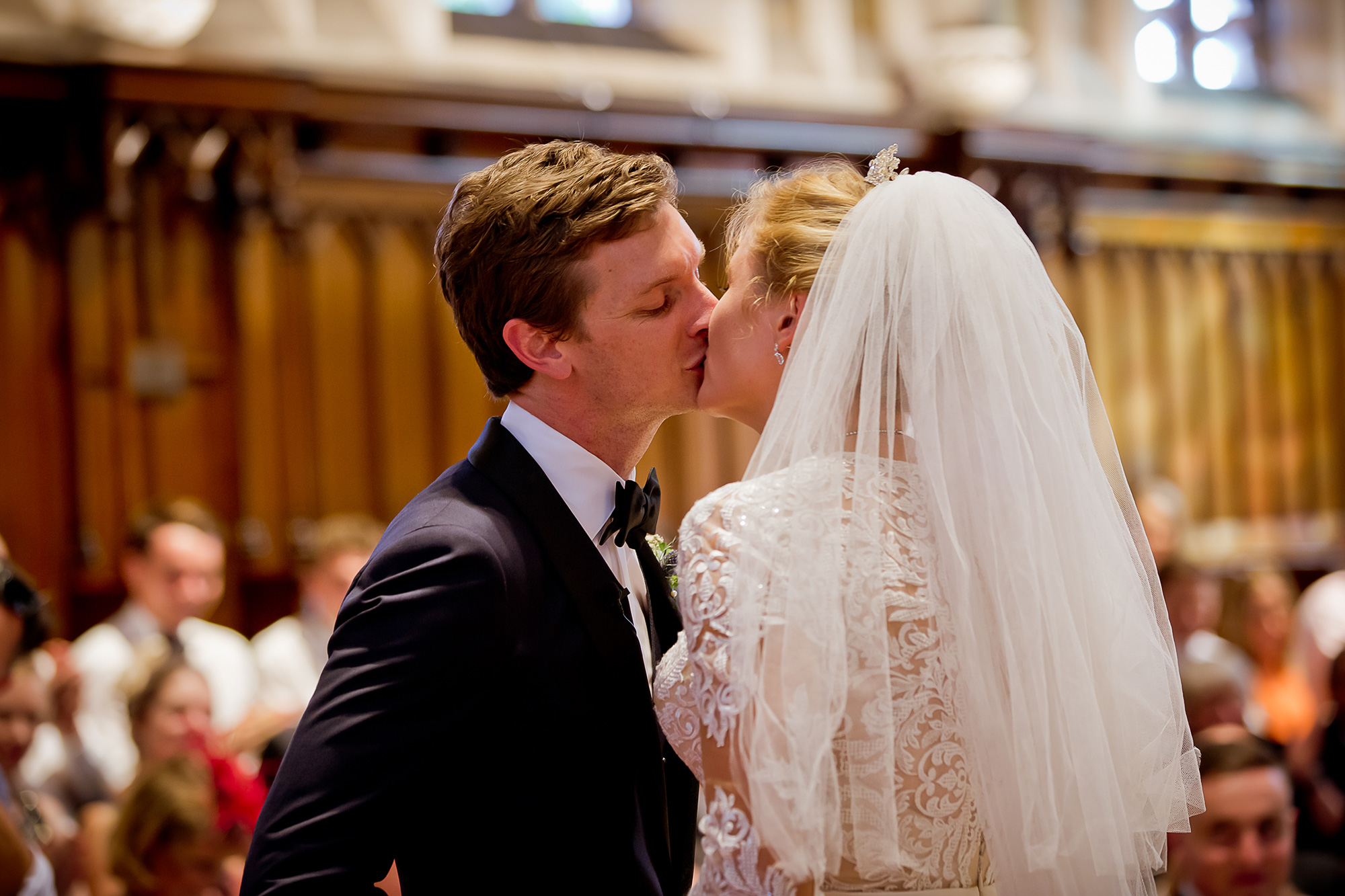 "Overall it really was the most incredible way to start the rest of our lives together and I still can't quite believe it all happened," beams the bride.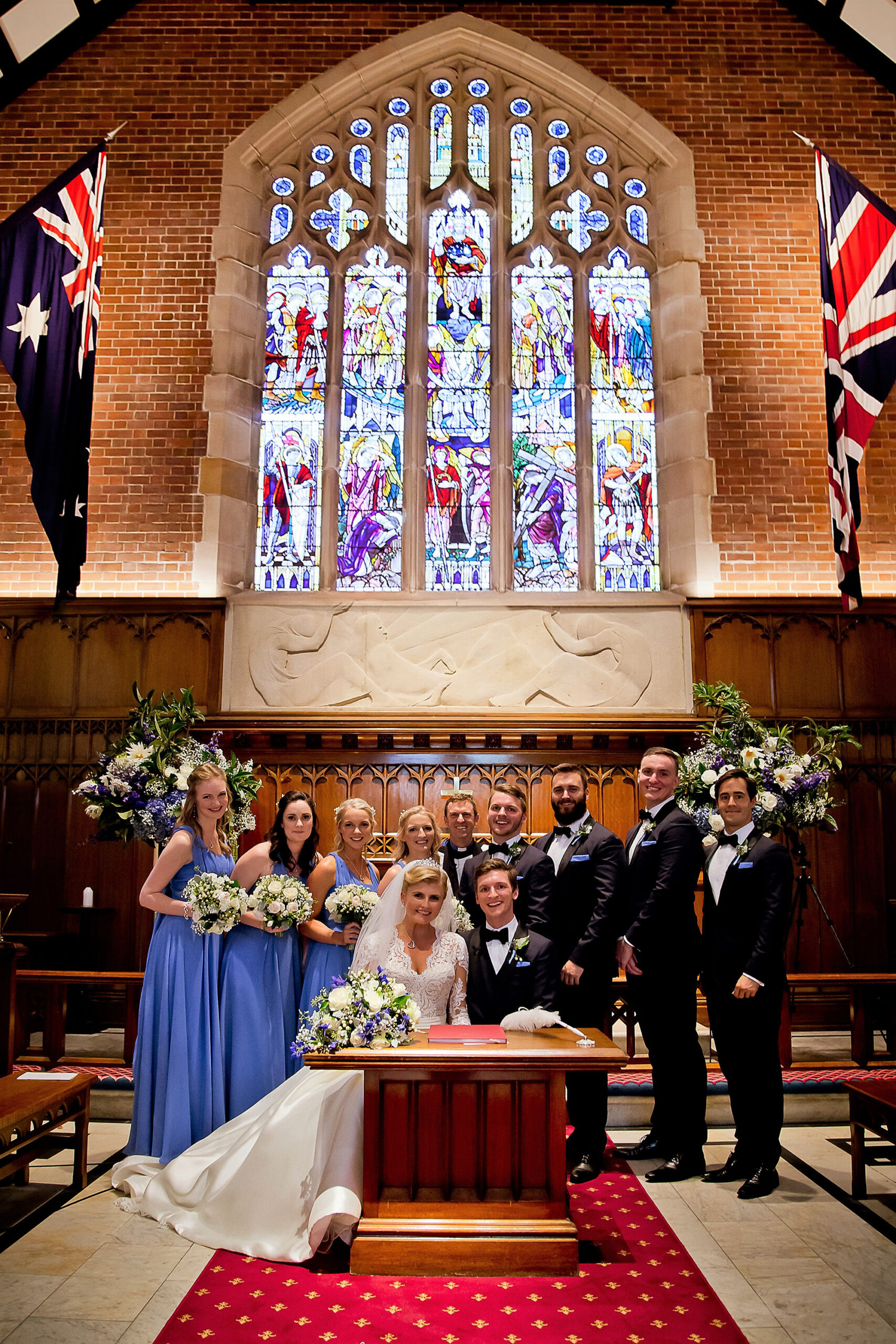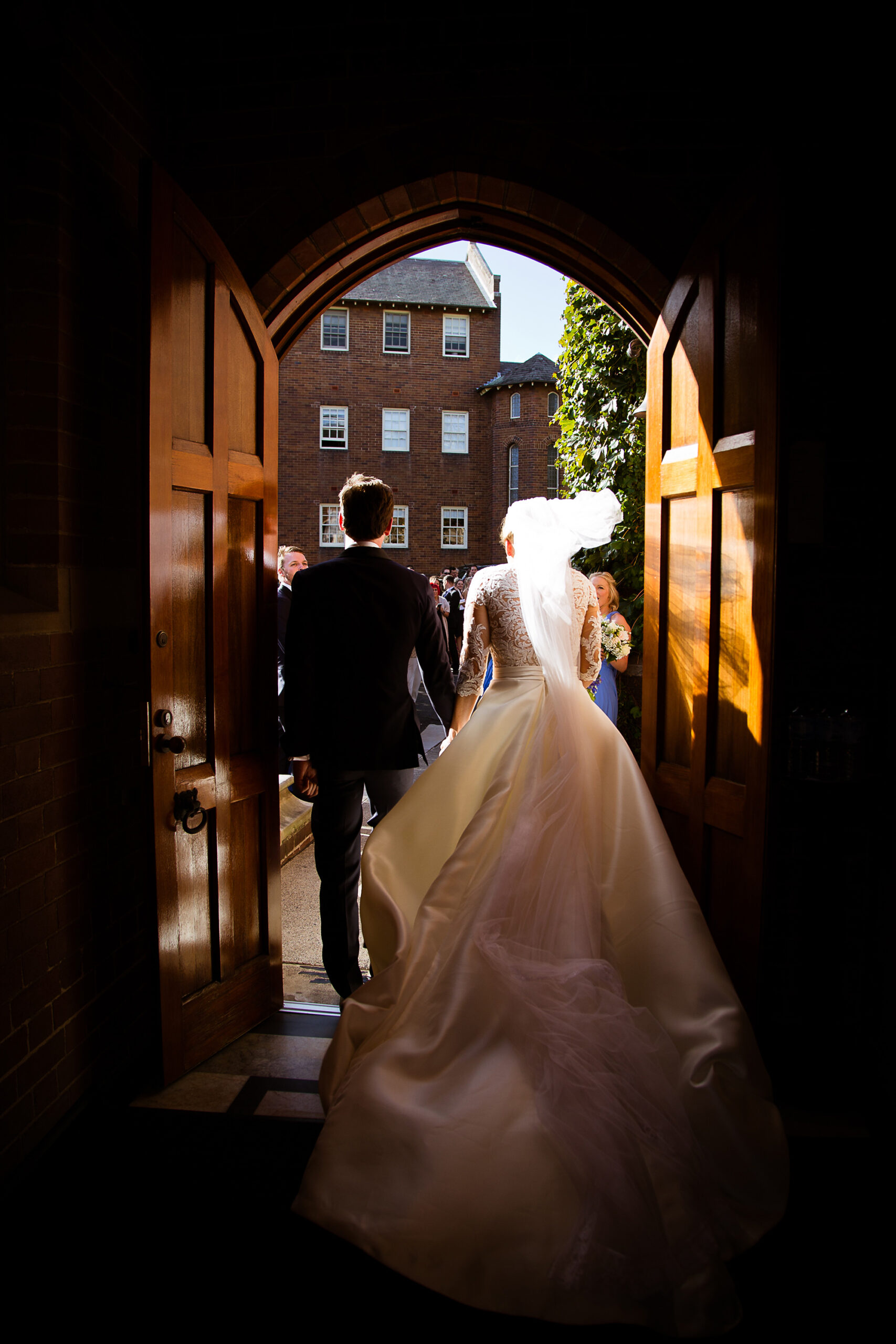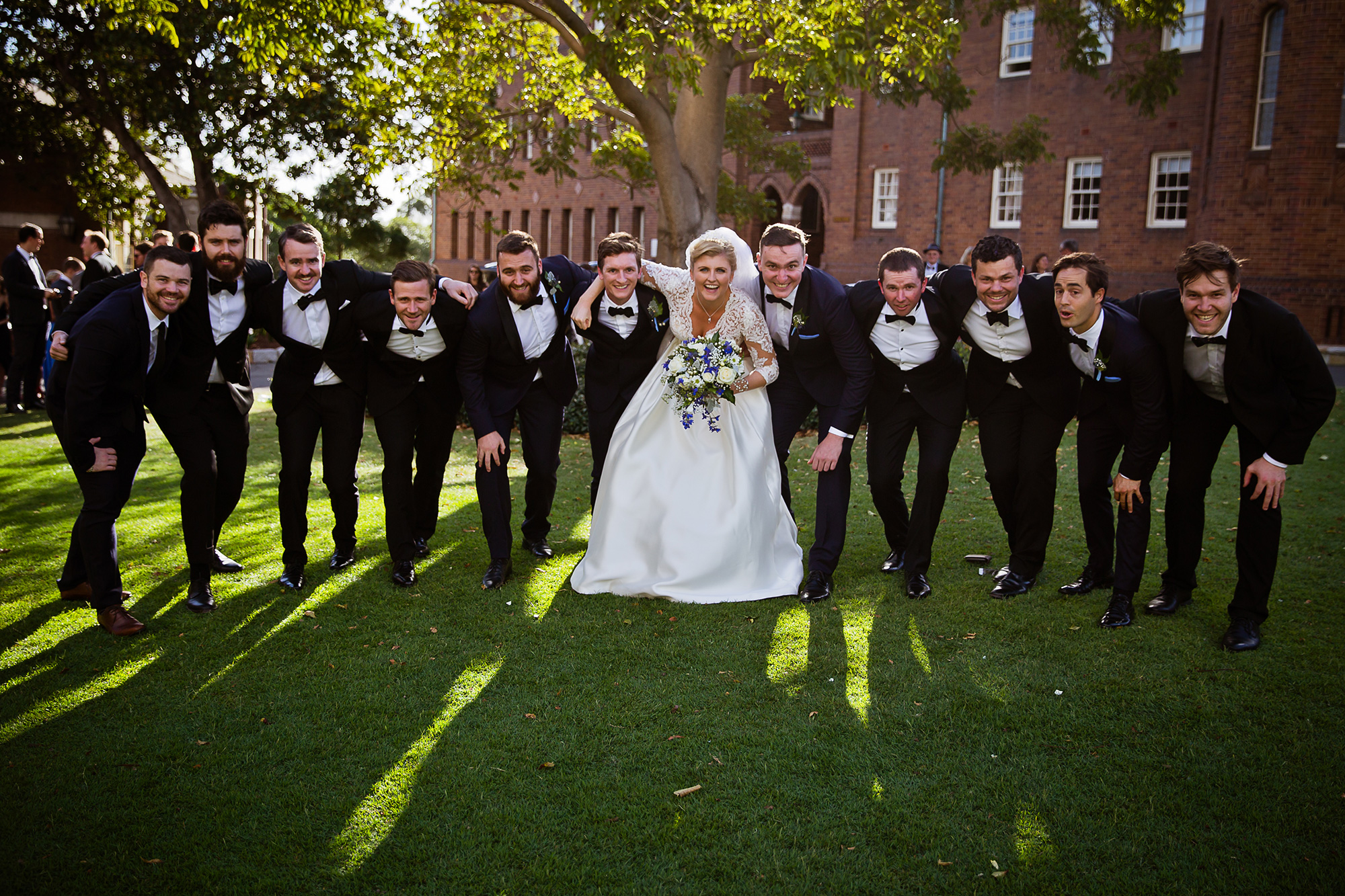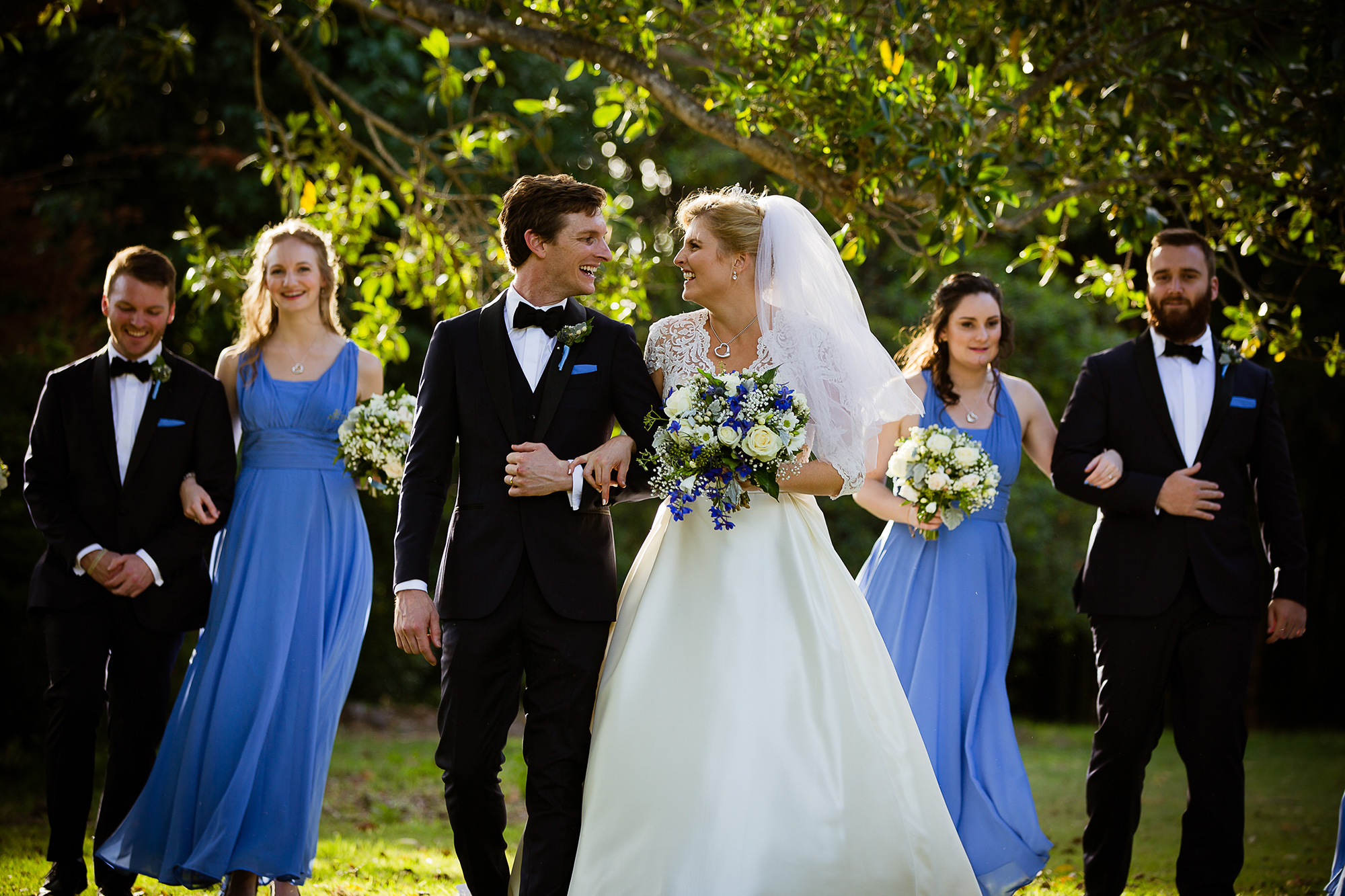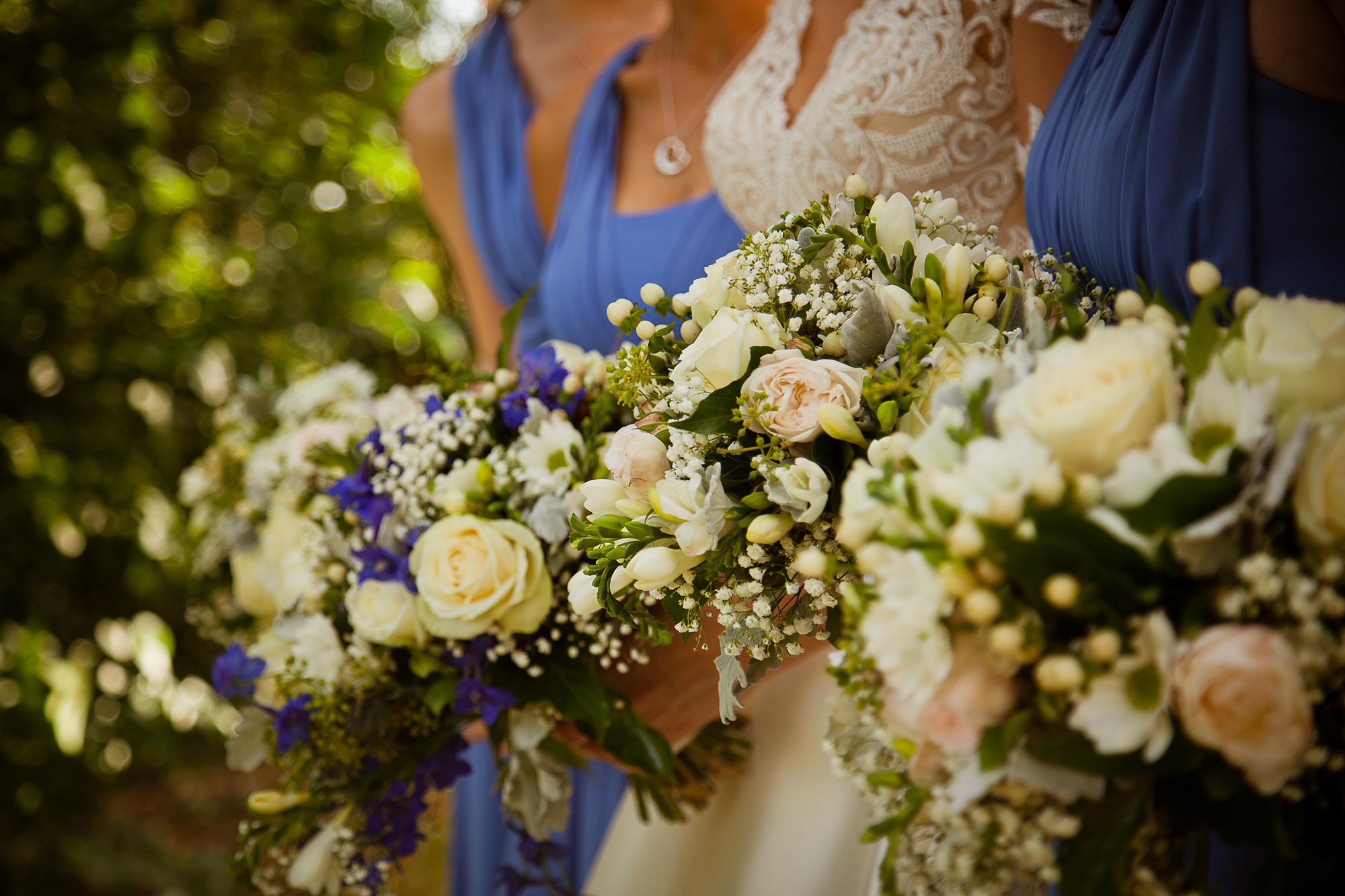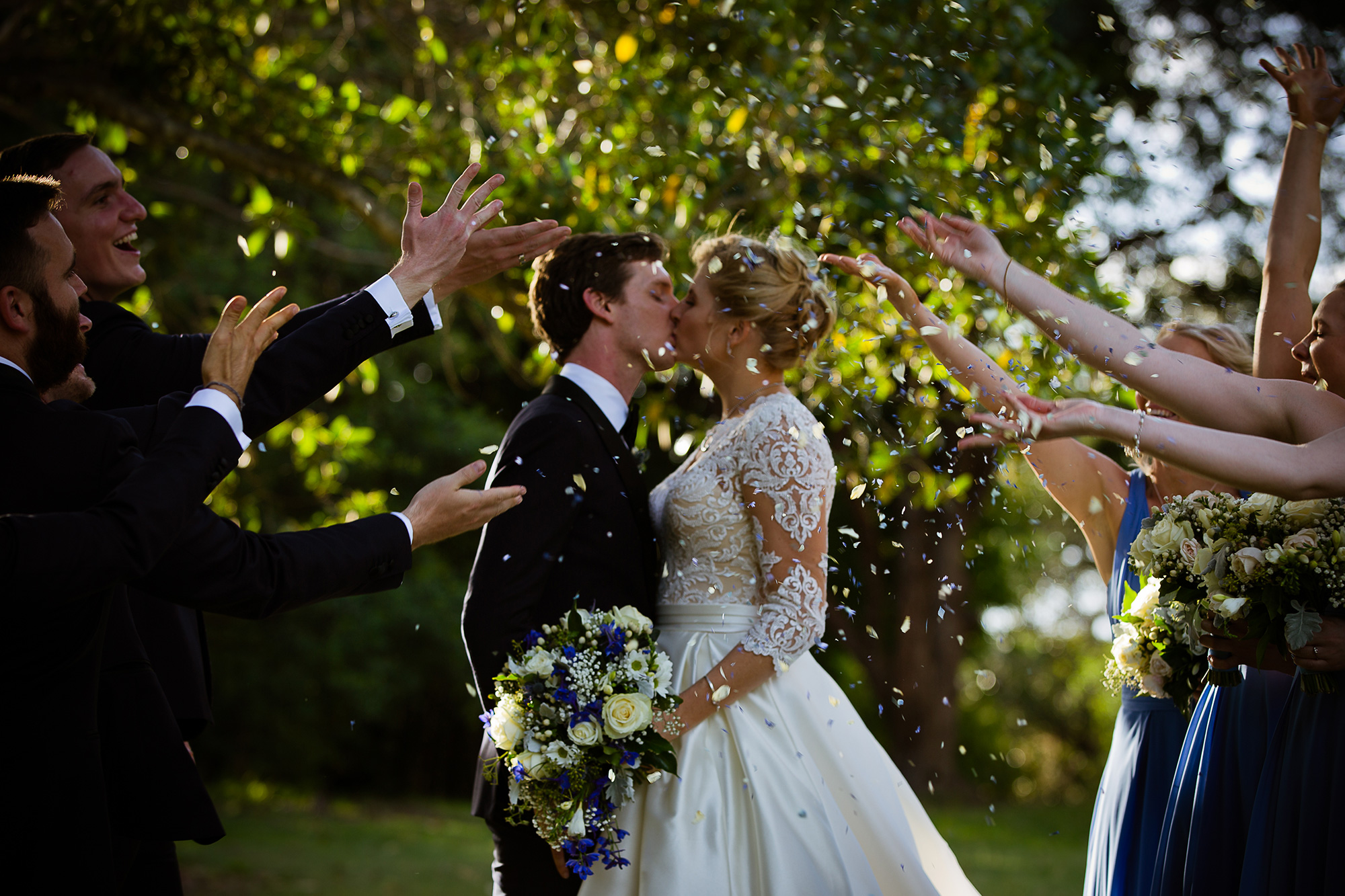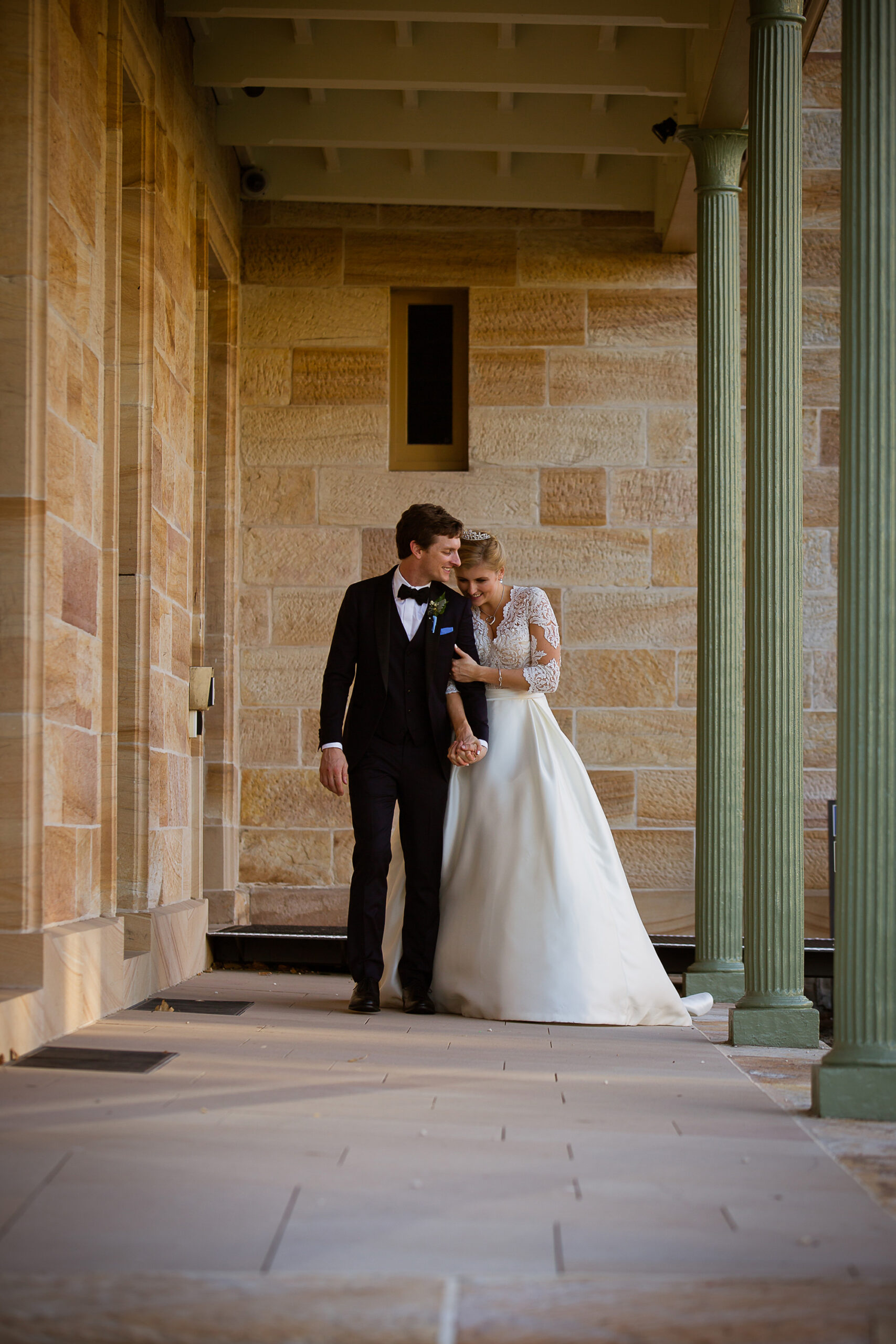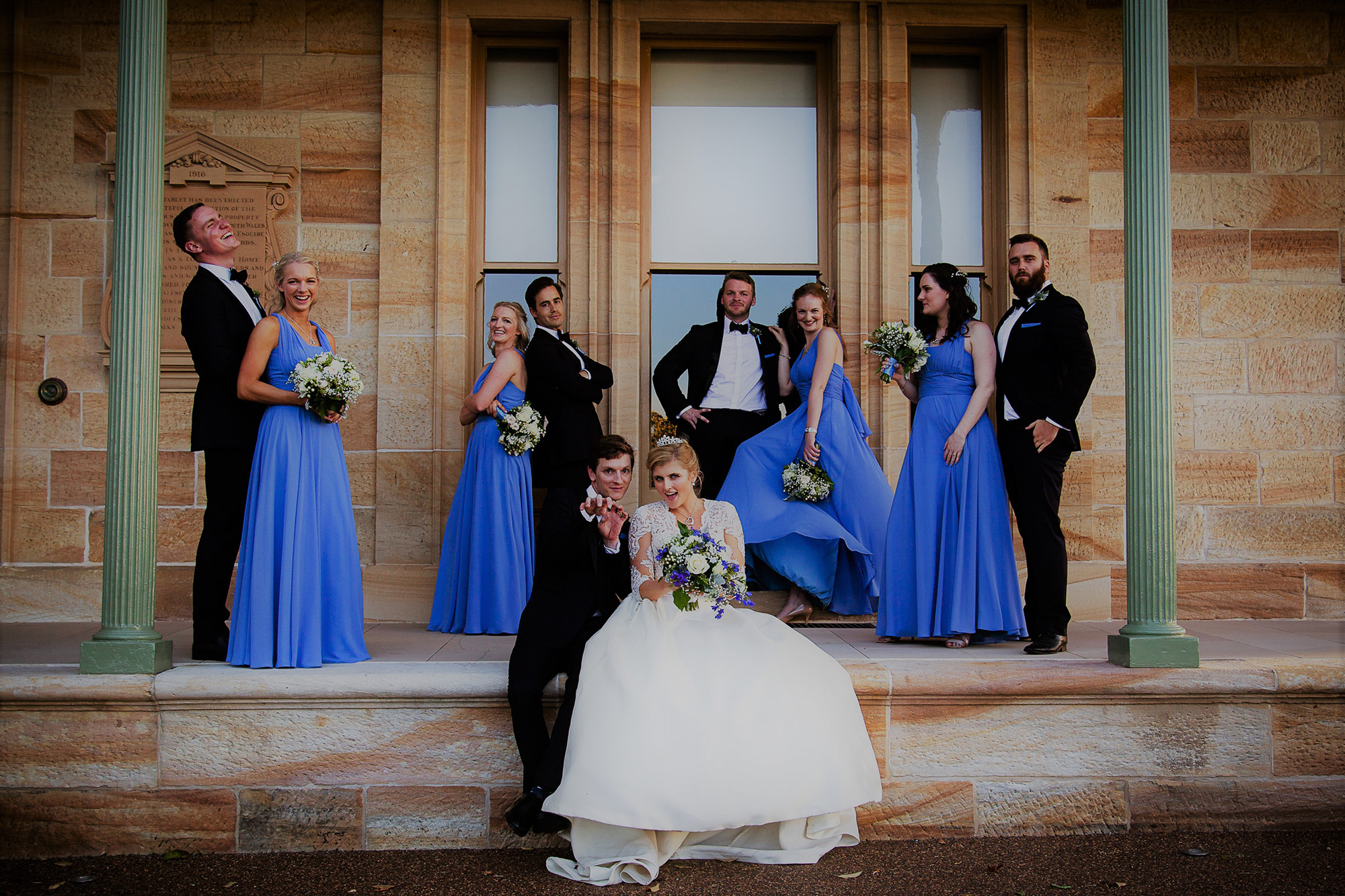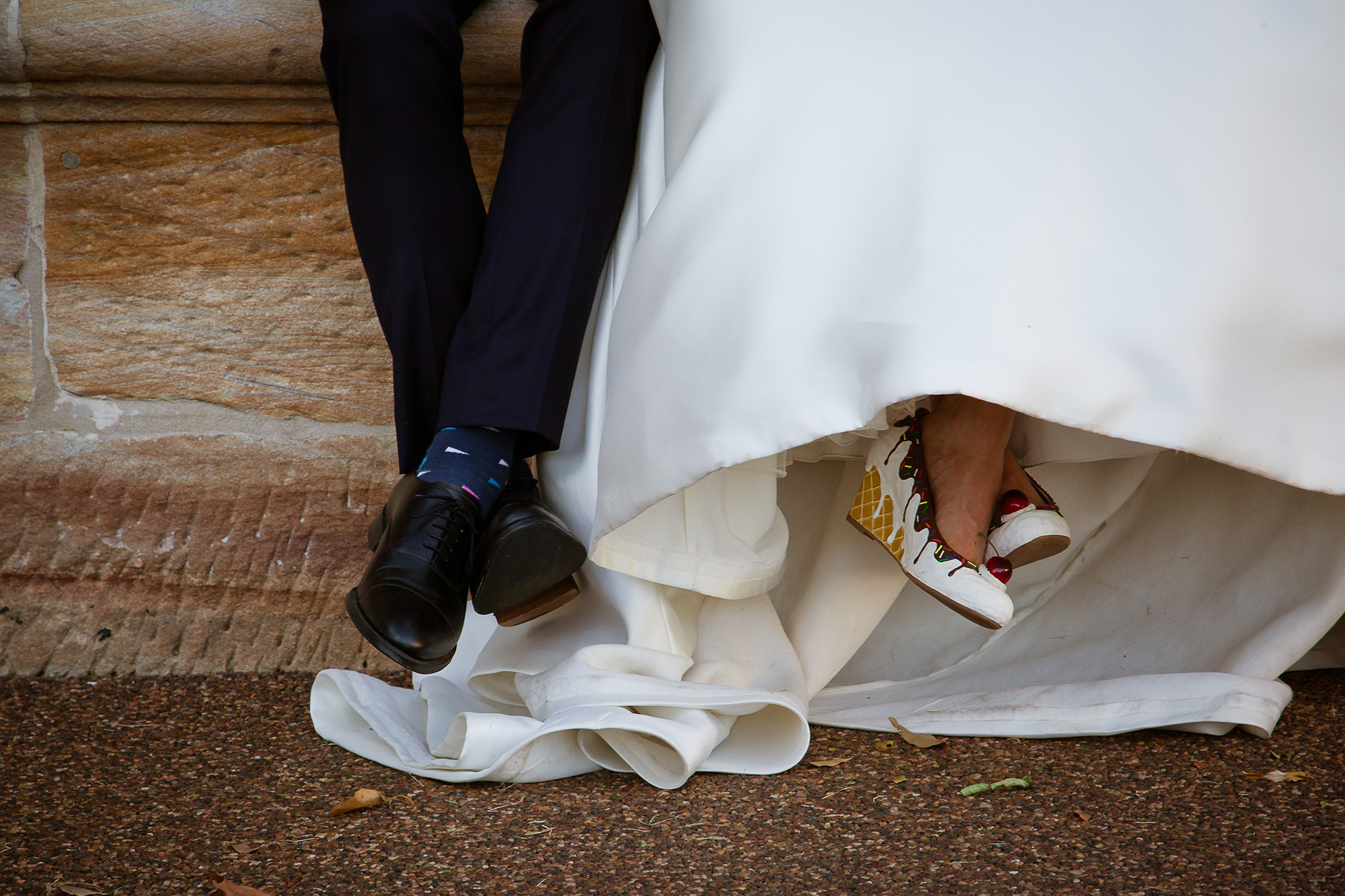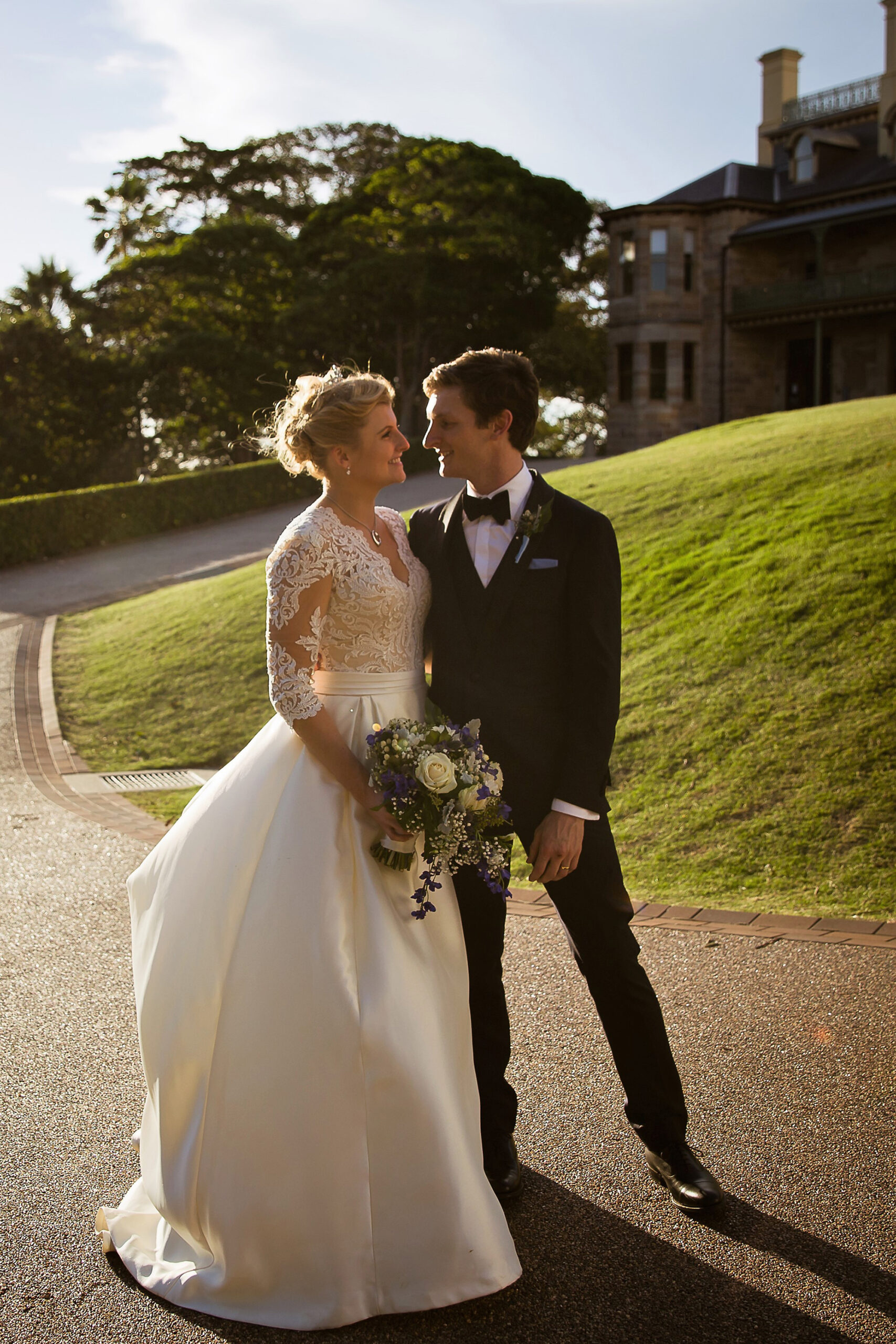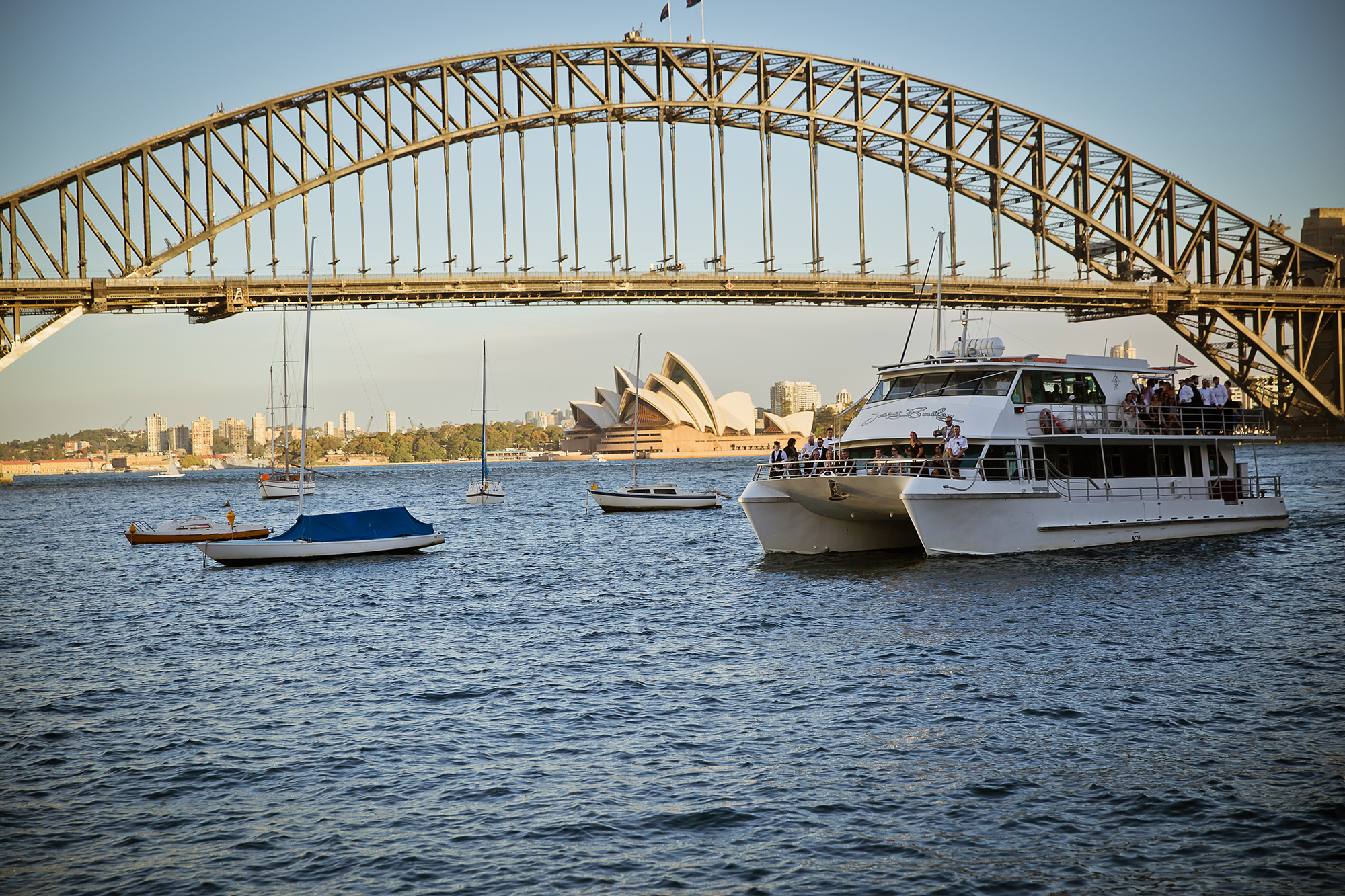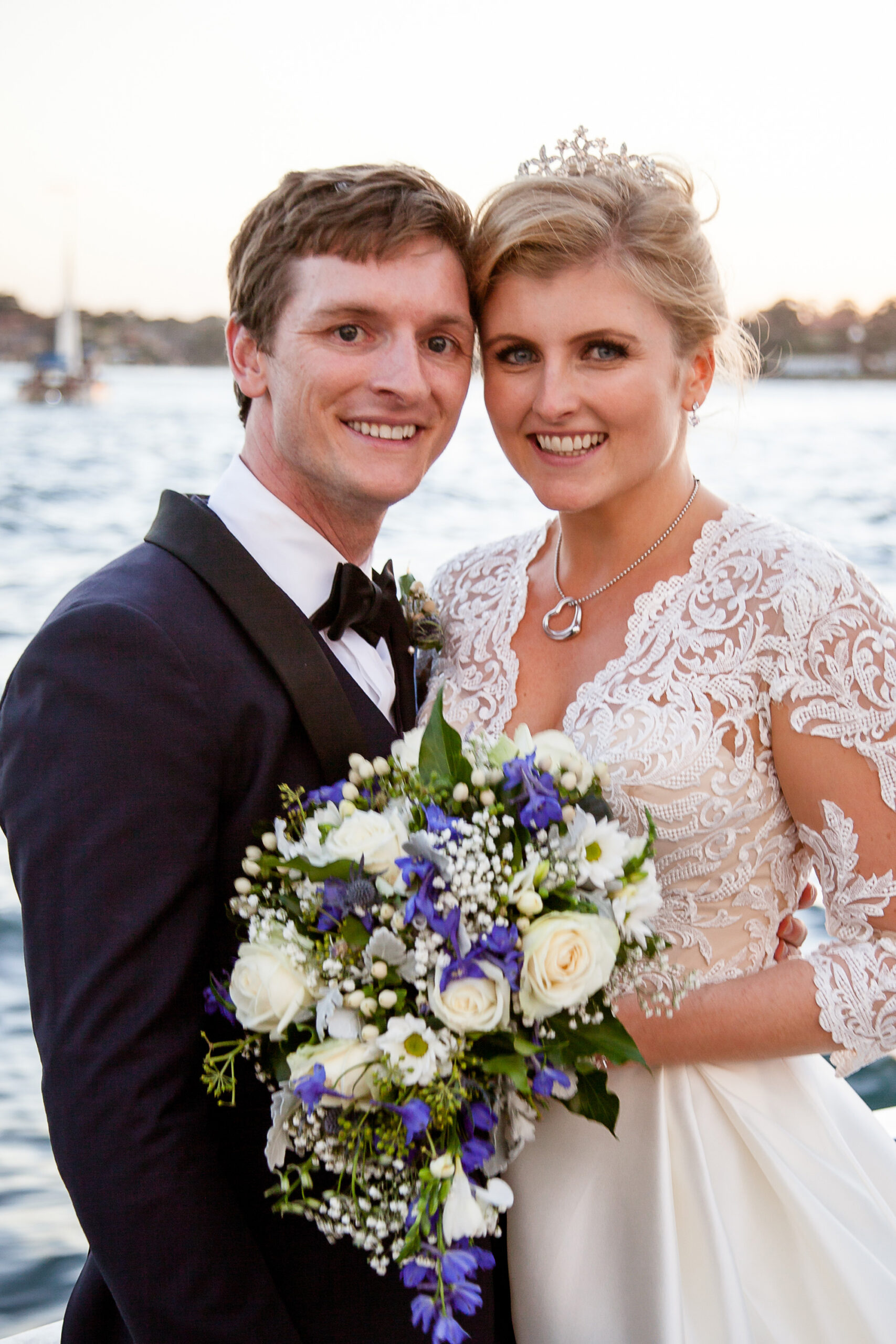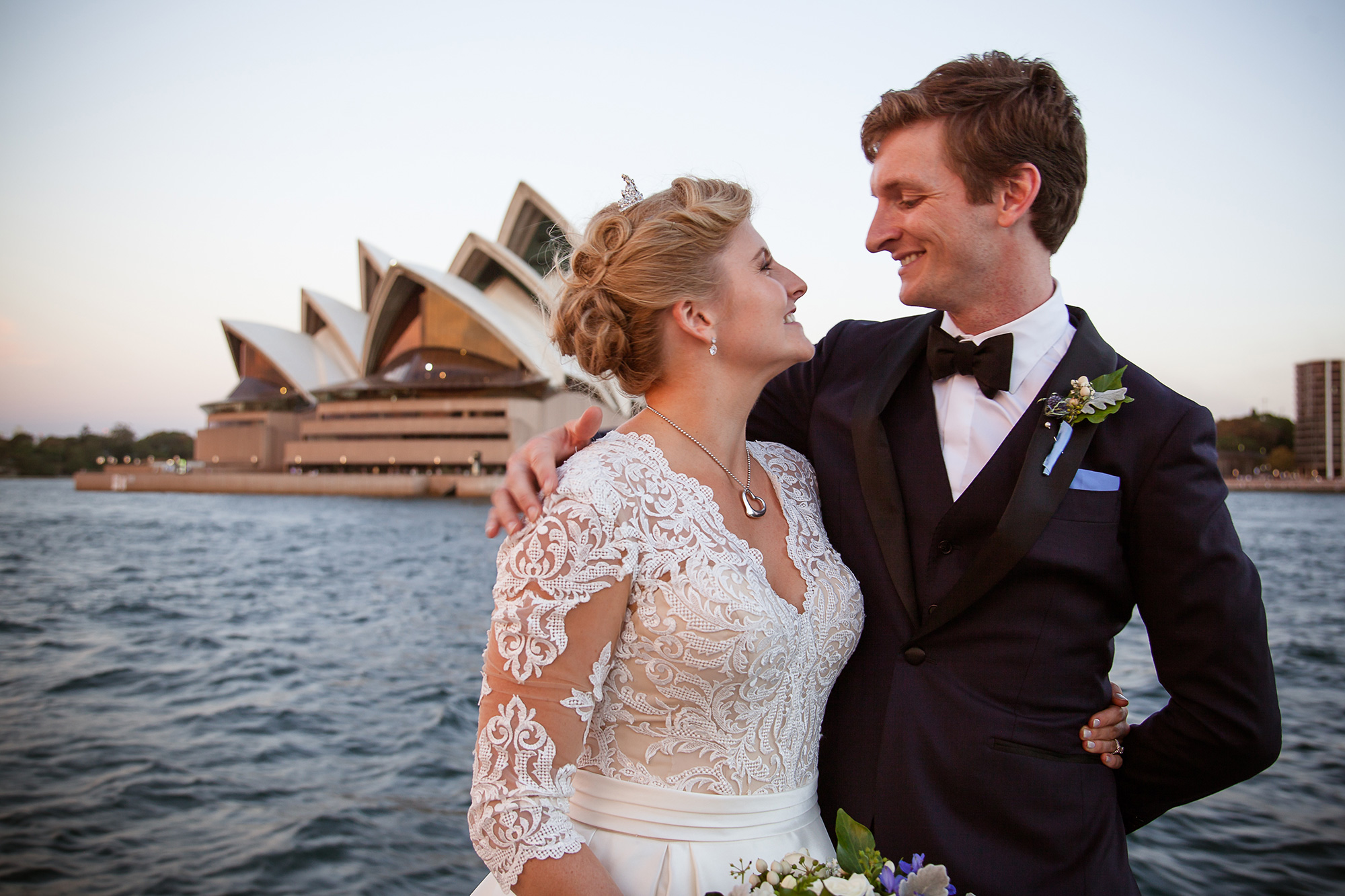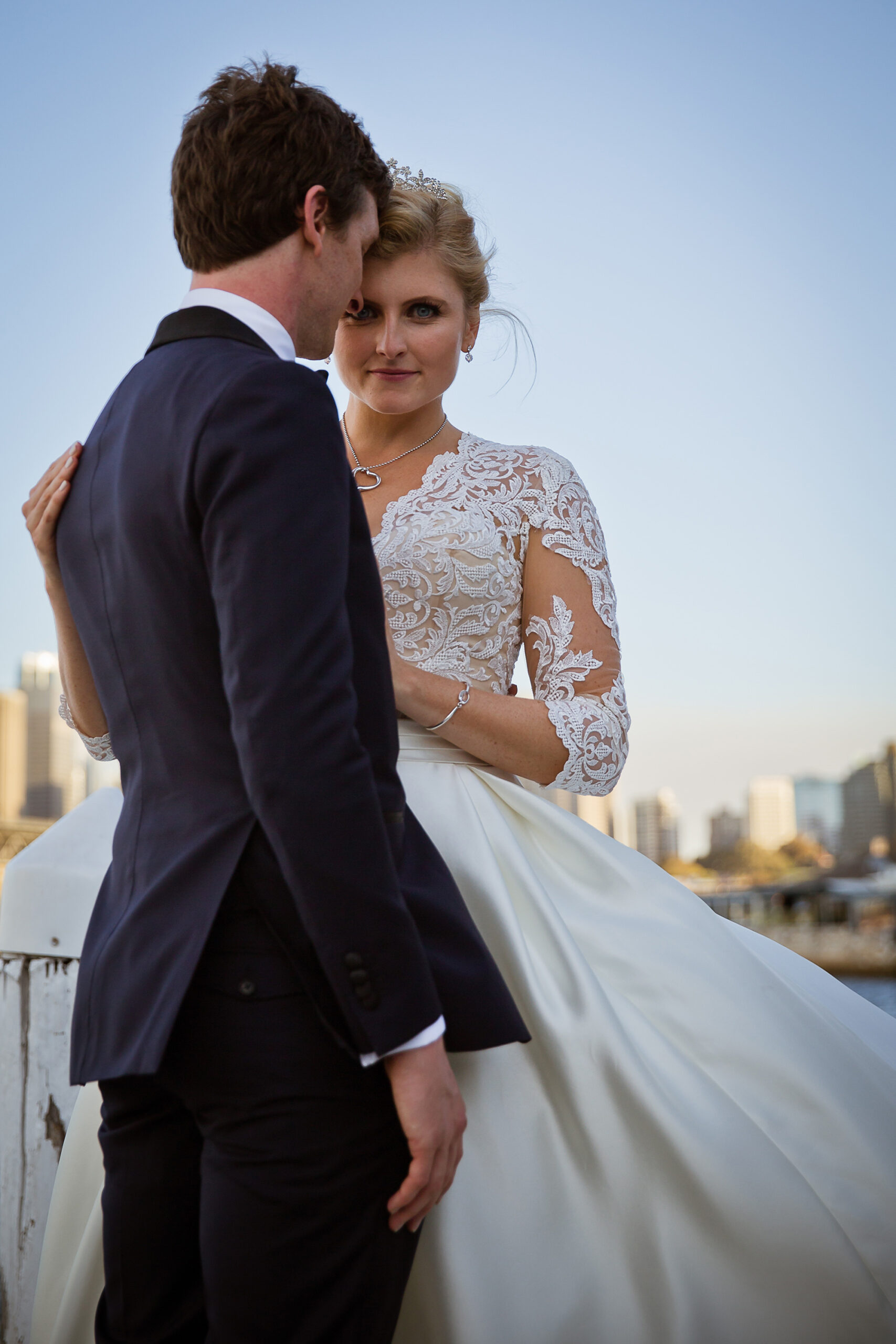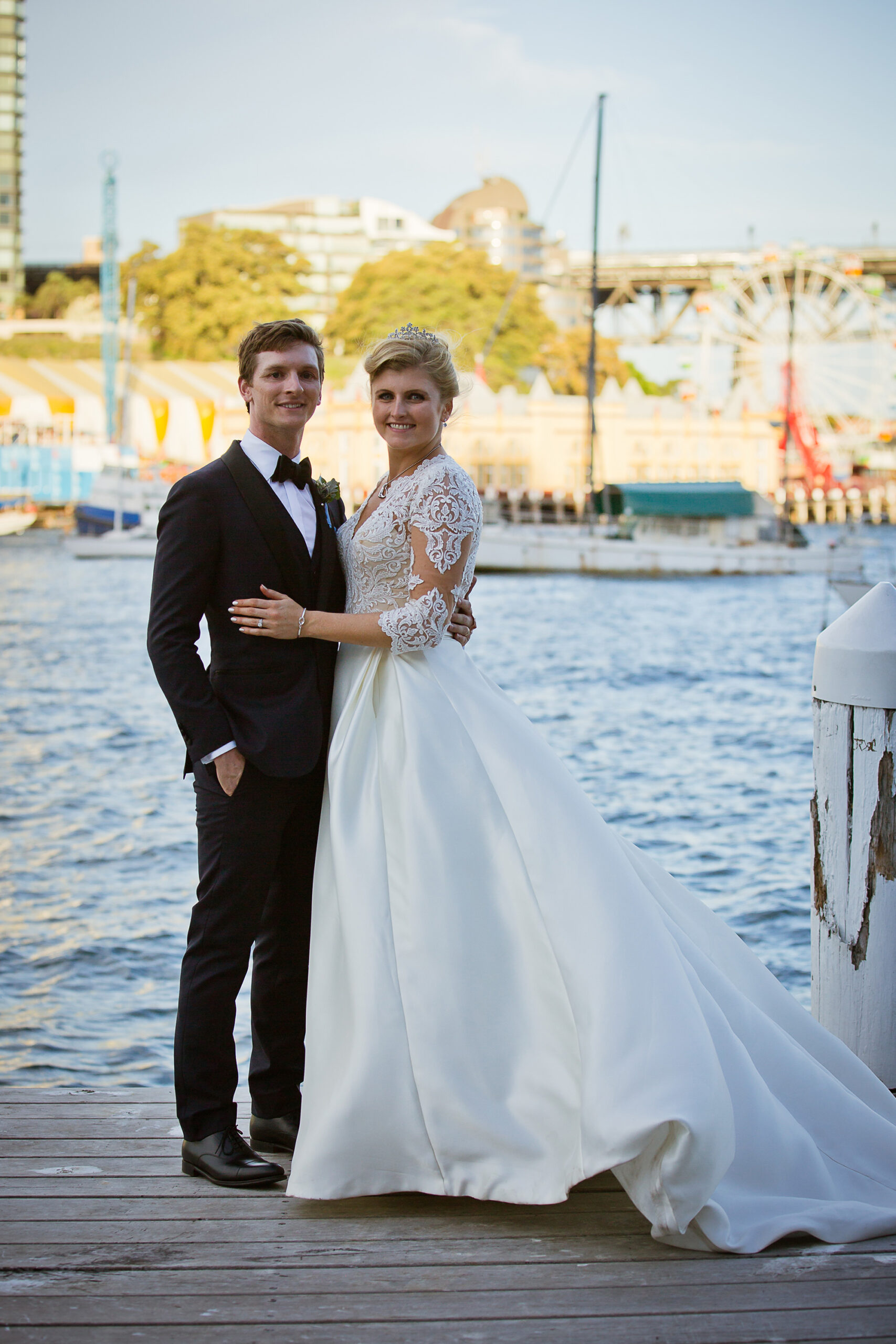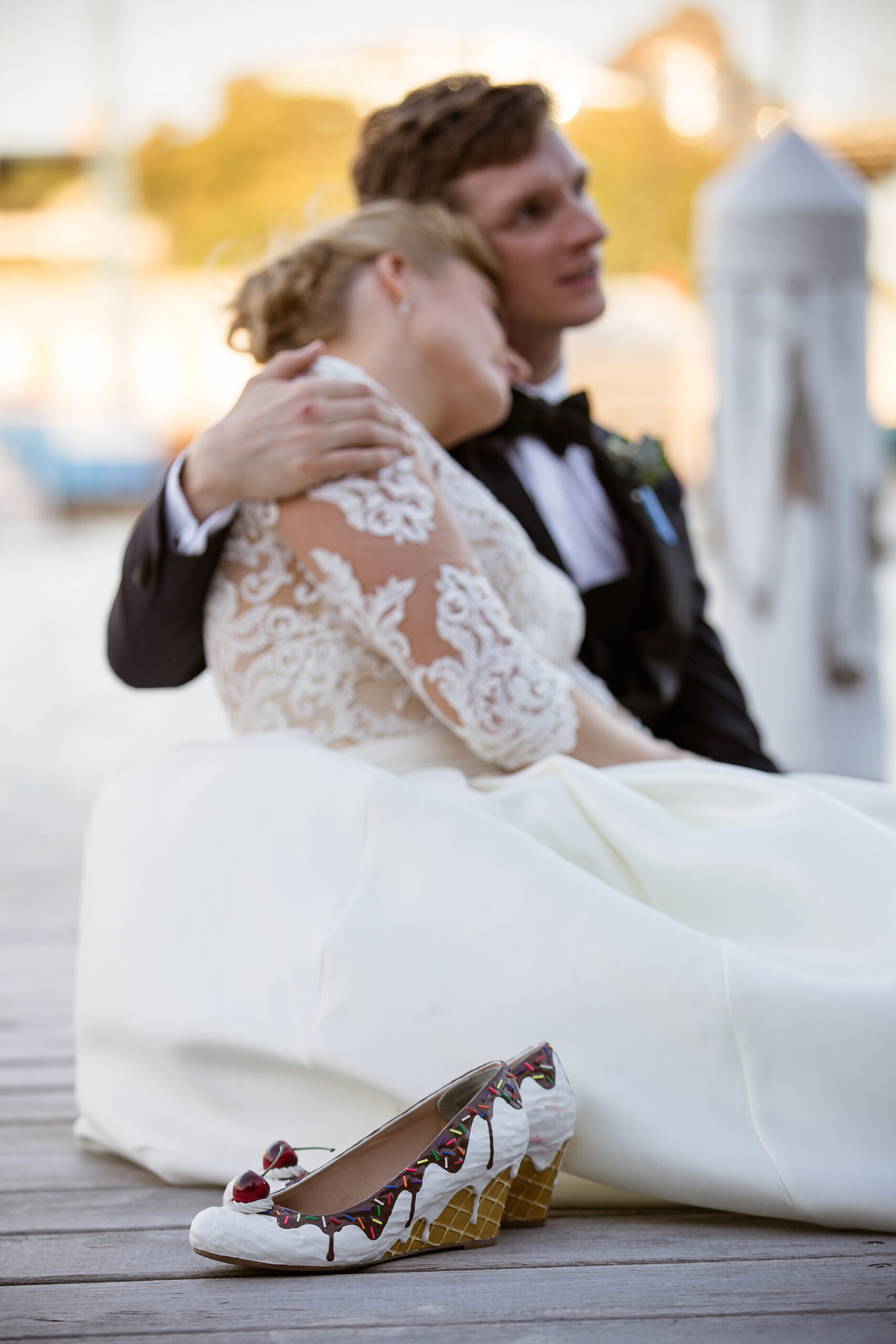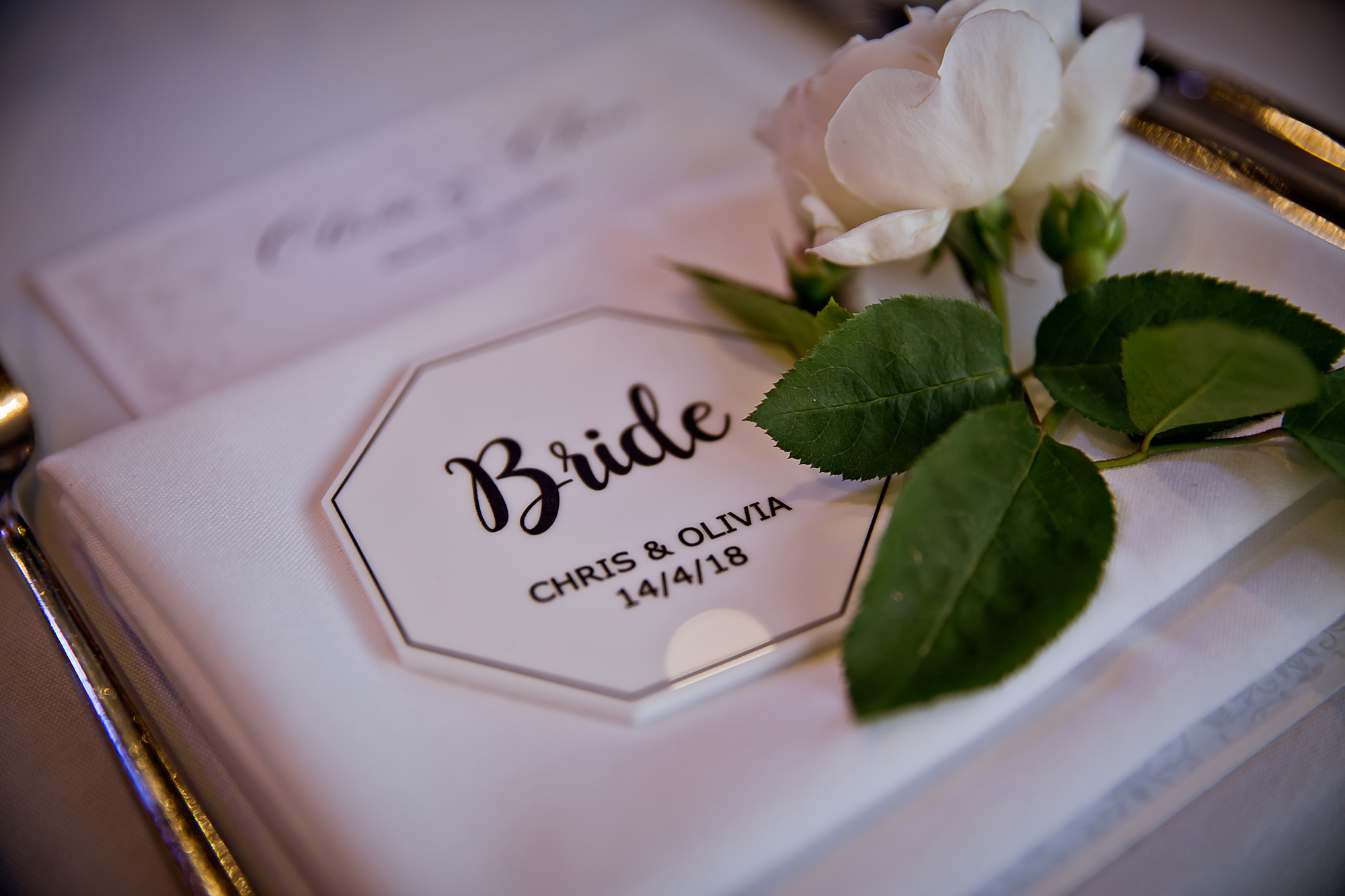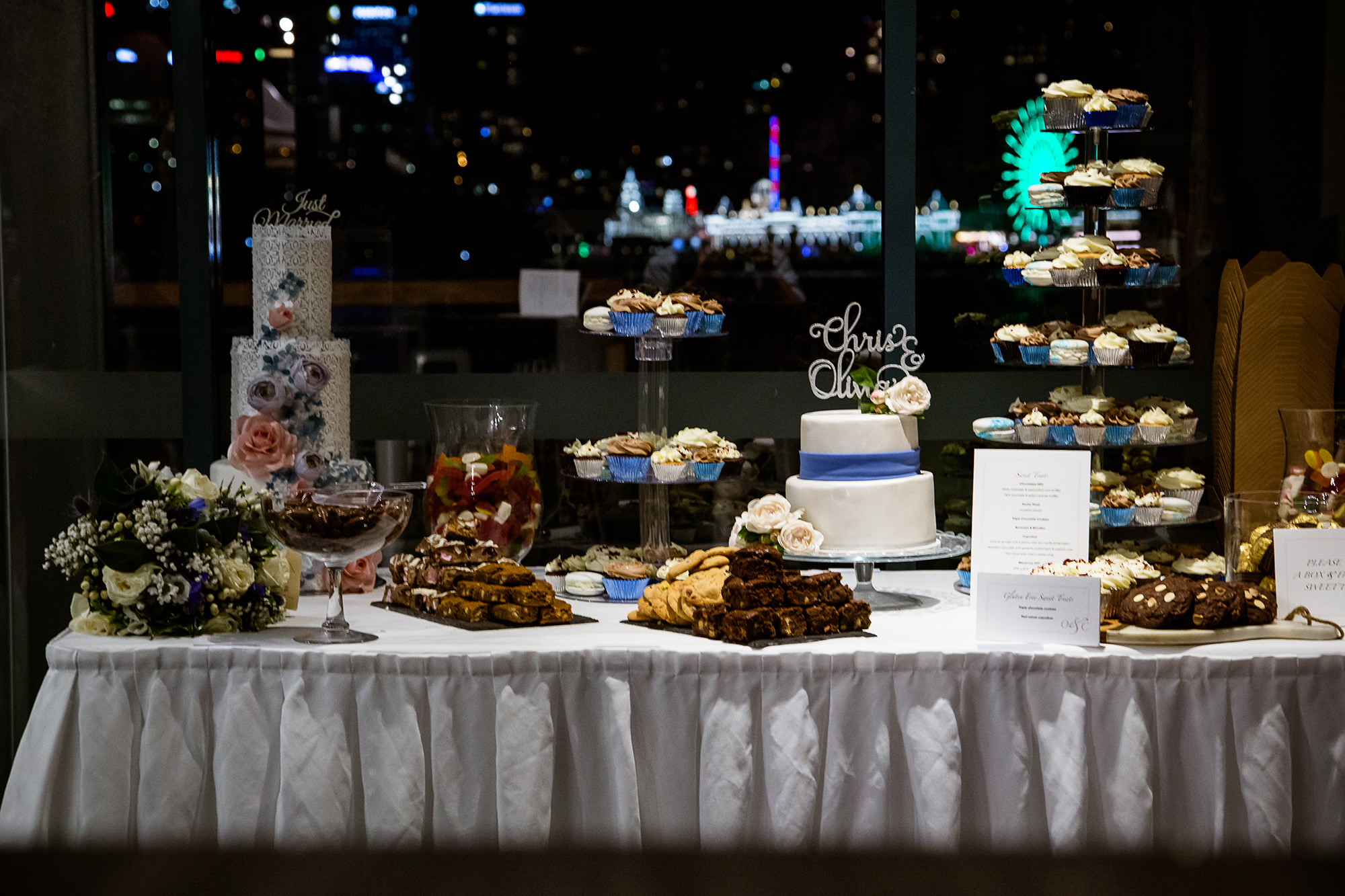 A keen baker, the bride treater her 140 guests to a dessert table she created herself.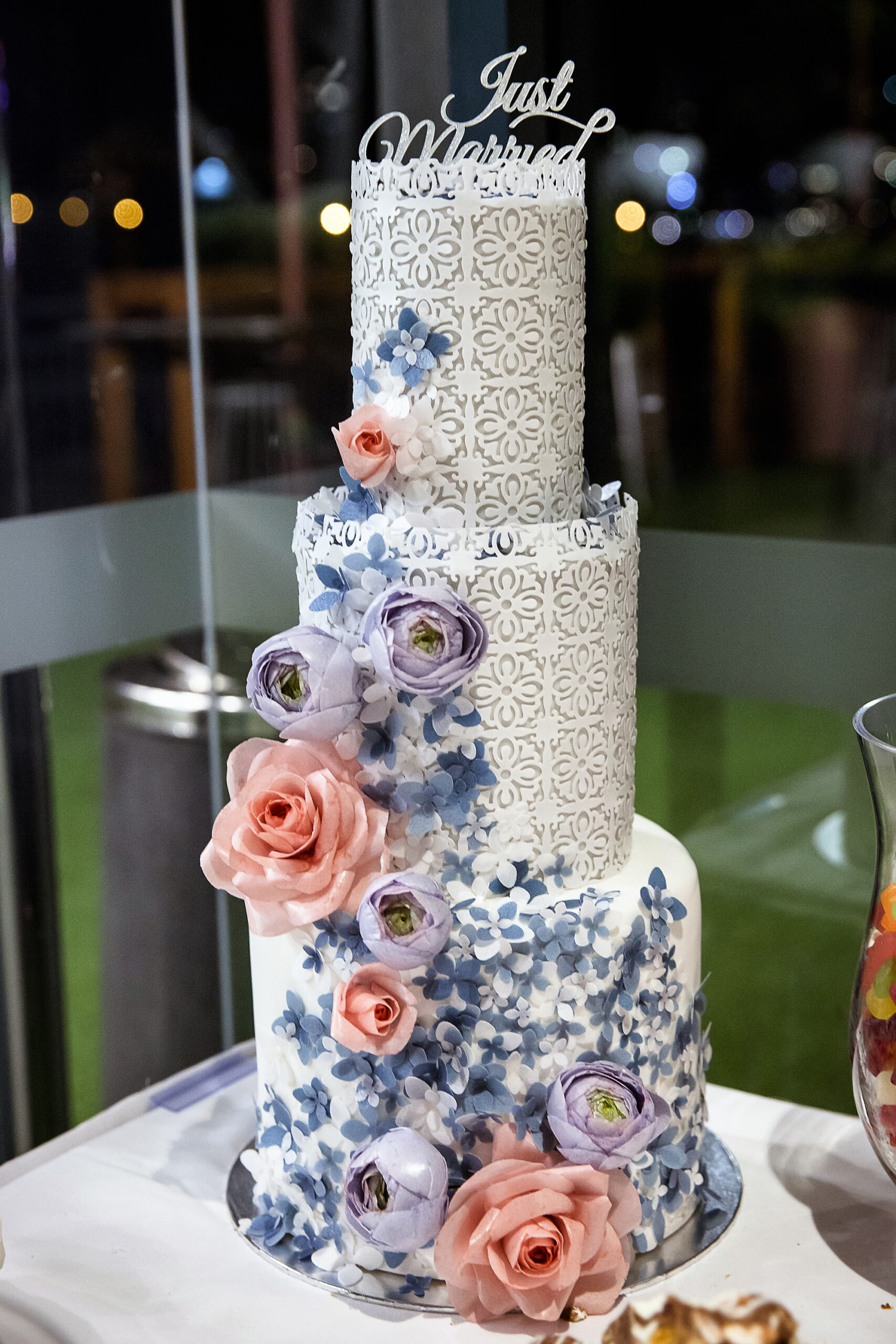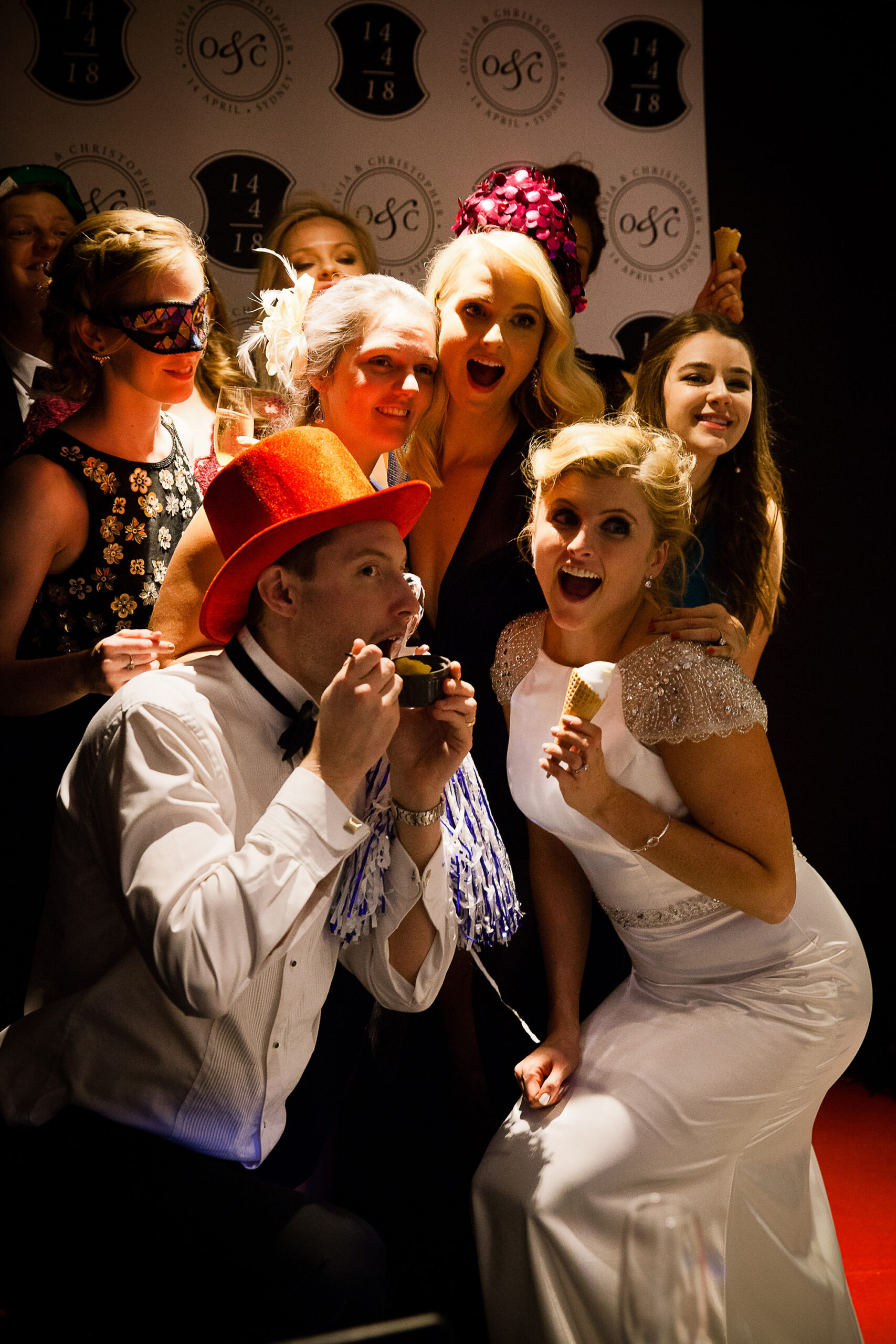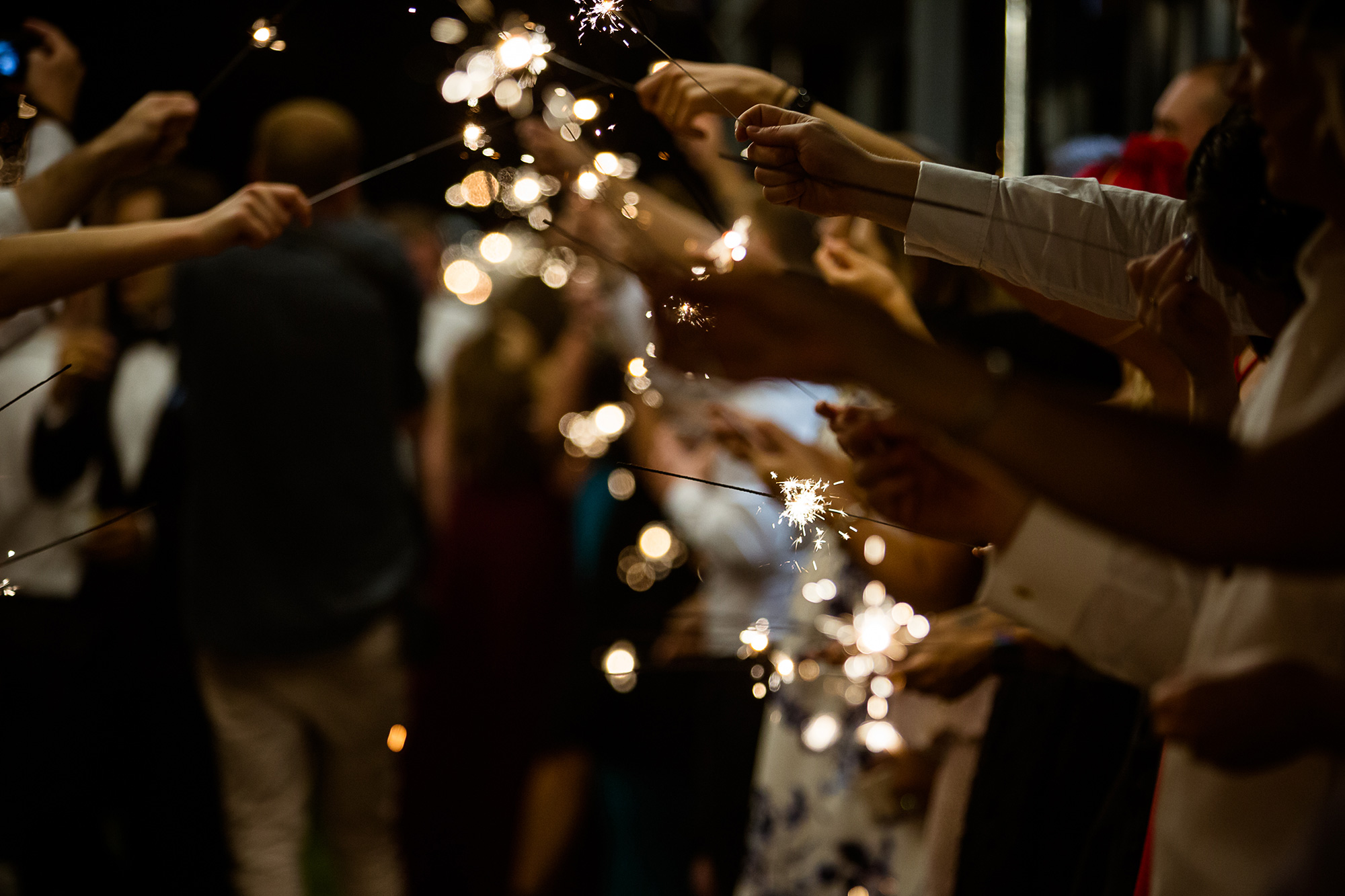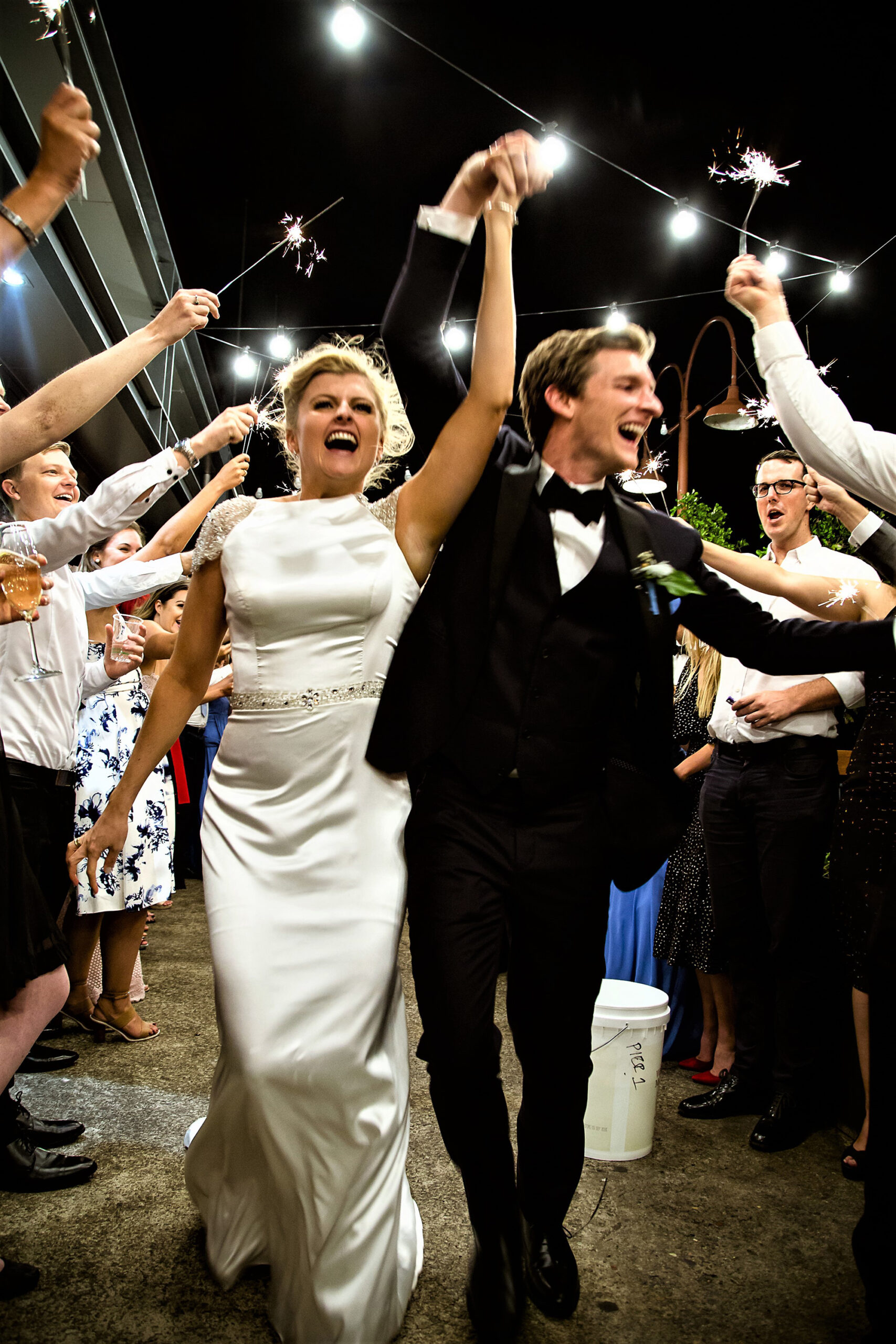 Video by Fallow Rose Wedding Co.