Charlie proposed to girlfriend Hannah during the Foo Fighters set at Glastonbury 2017.
So it was only fitting they followed up with a woodland wedding to recapture the magic of that day. The pair, aged 28 and 26 respectively, married on September 29, 2018 with 200 guests in Chilham Village Hall, Kent. "Our priority was to encourage our guests to let their guard down and do away with the formalities of weddings, and to keep the cost as low as possible," explains the bride.
Everything was DIY, including the bar. "Almost every single decoration was handmade, and our family and friends spent most of the year beforehand spending hours arranging flowers, conjuring up unicorn heads, and bringing scarecrows to life," smiles Hannah. "The set up was manic and stressful given the number of added decorations we had, but it was all worth it when we walked into the ceremony to see a room full of beaming faces and bright colours."
At the reception, some of the couple's friends that weren't able to attend— chipped into getting a gorgeous 1920s-inspired moon photo booth for the couple!
Photos courtesy of Joe Josland Photography.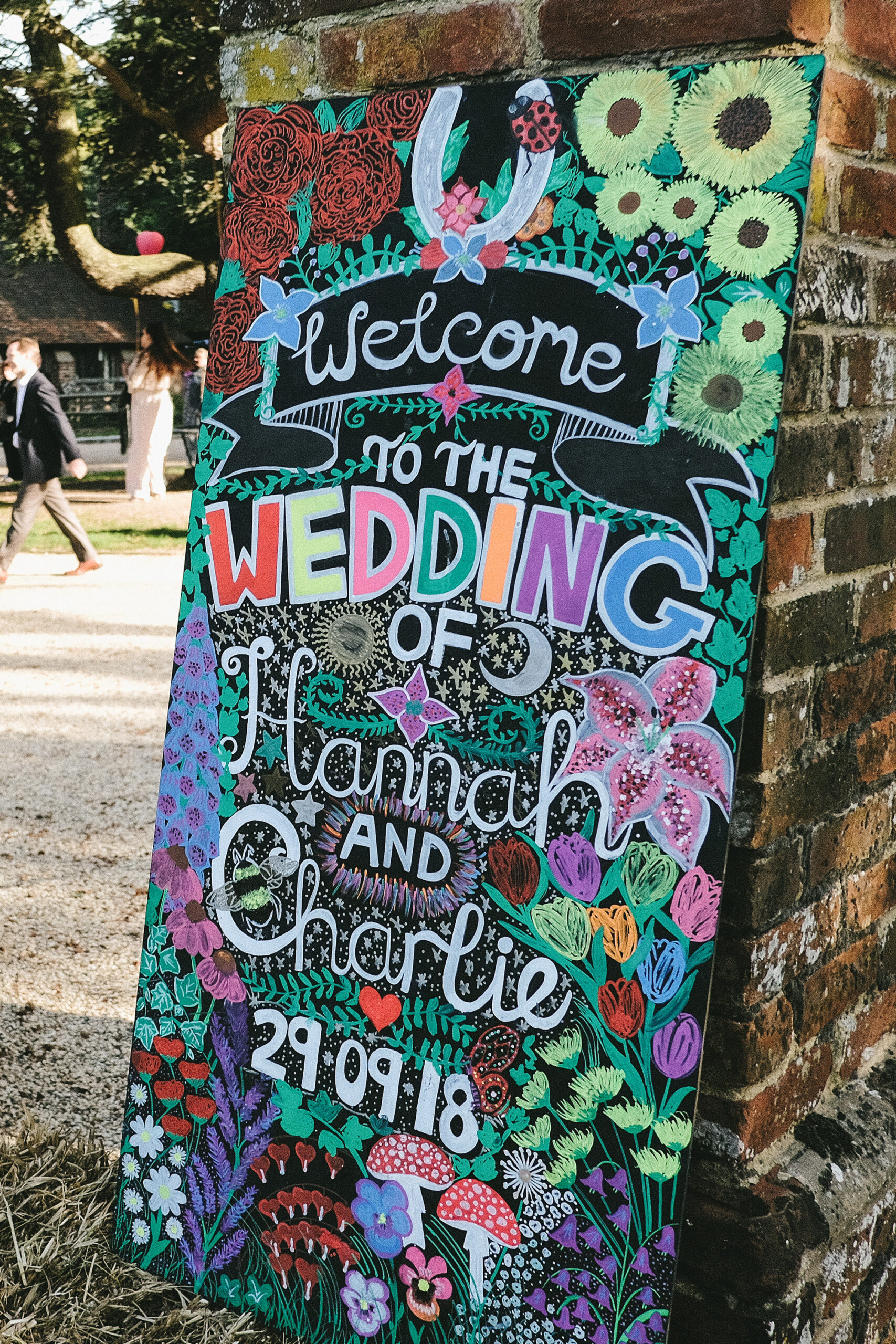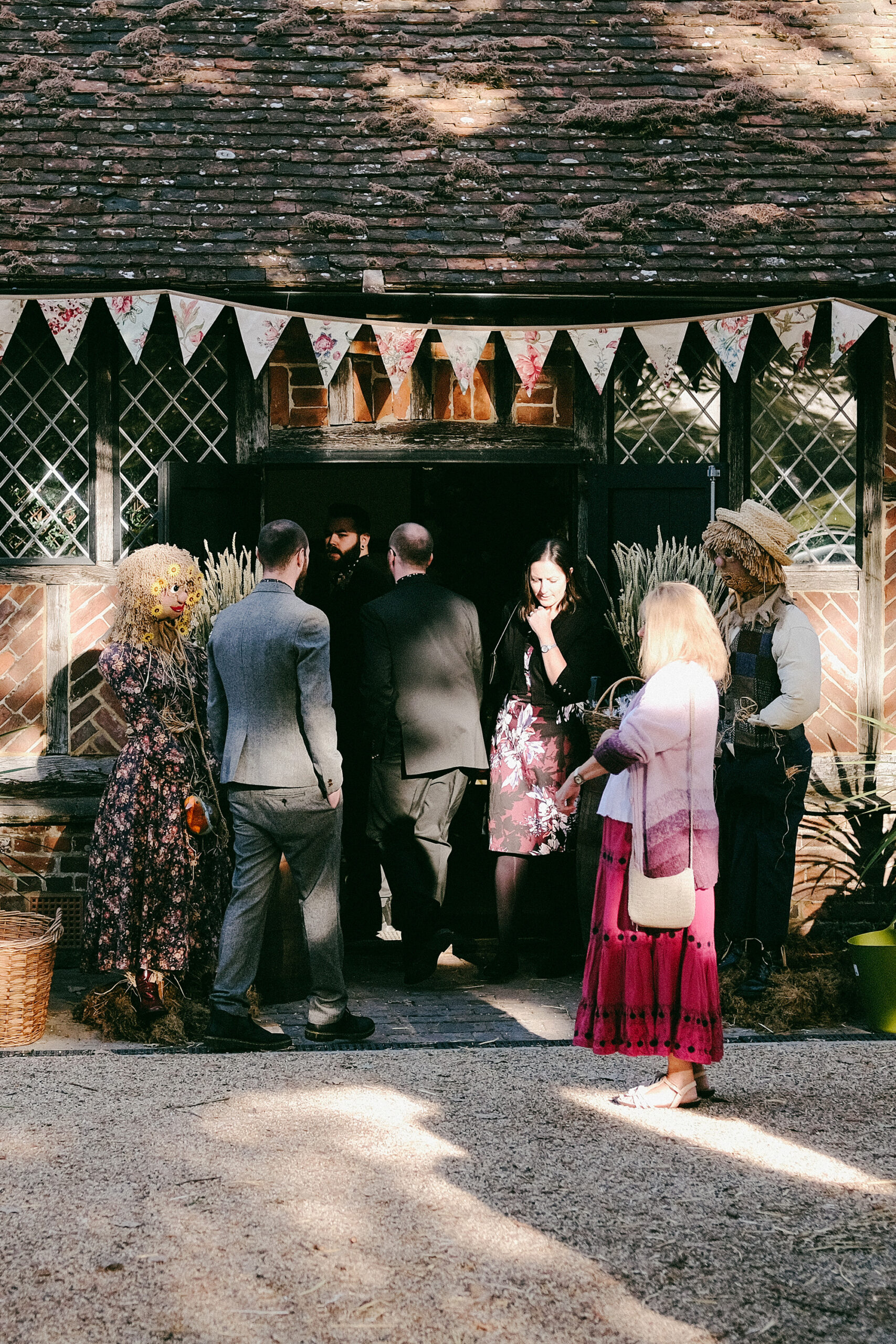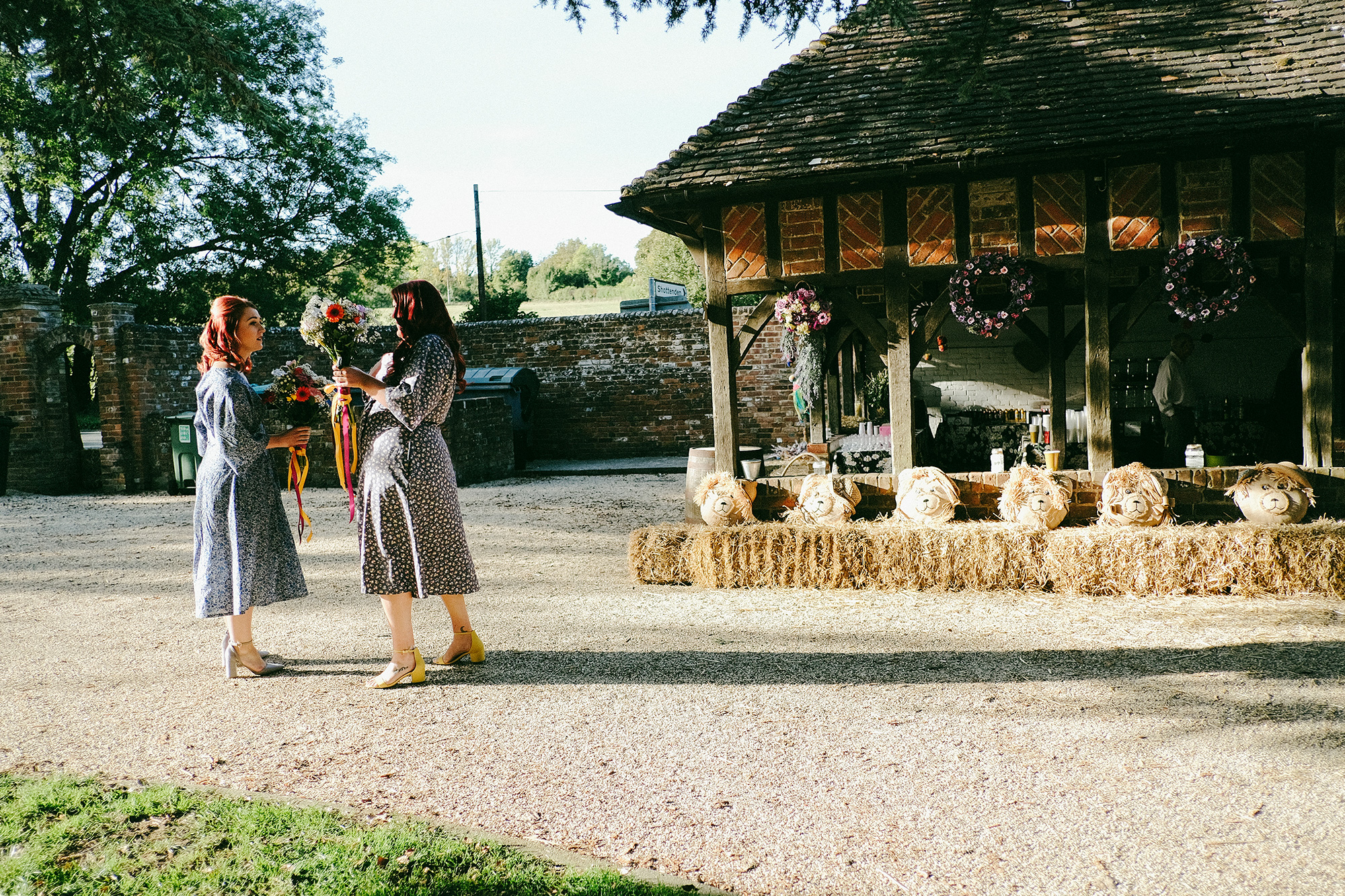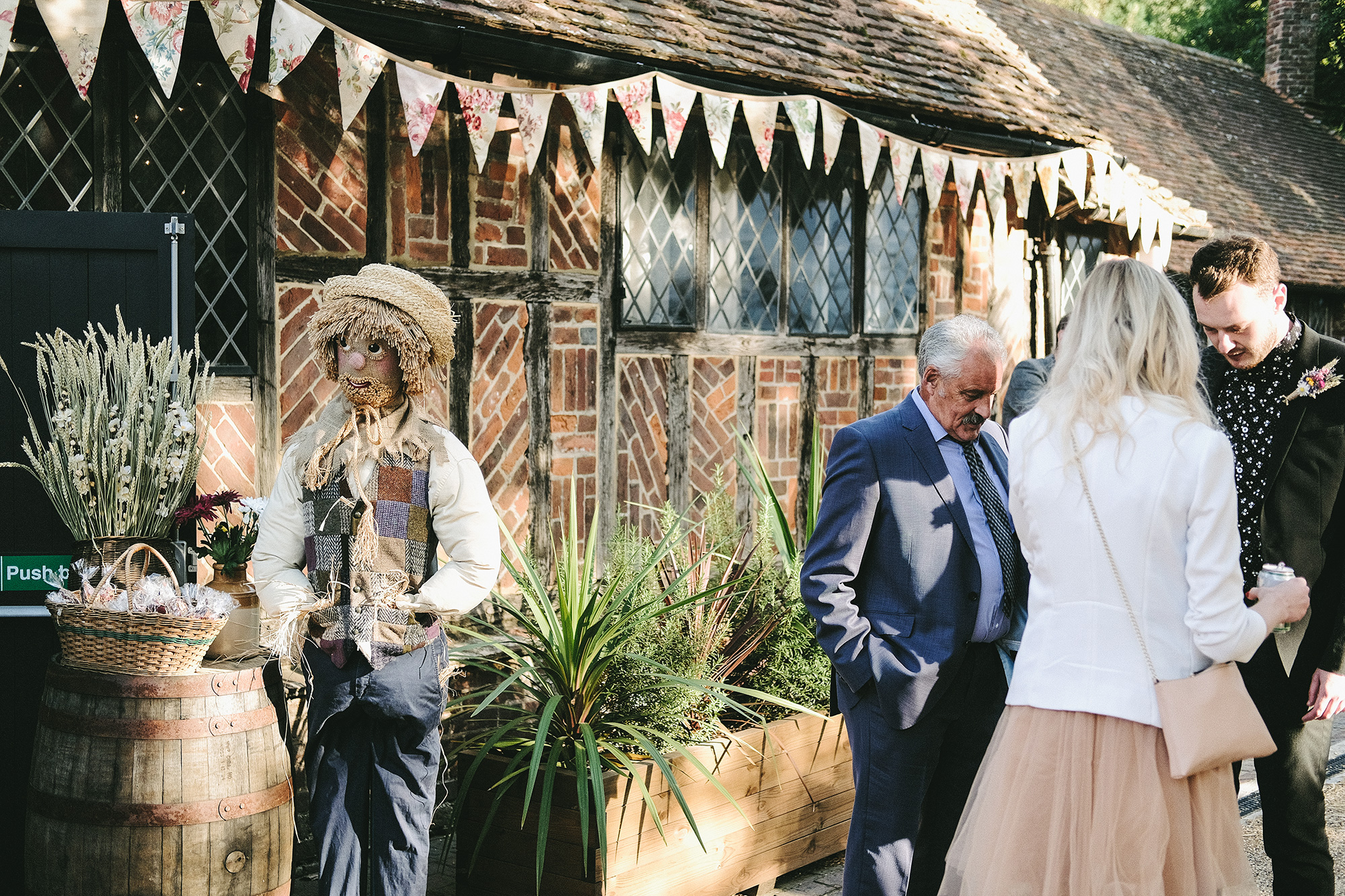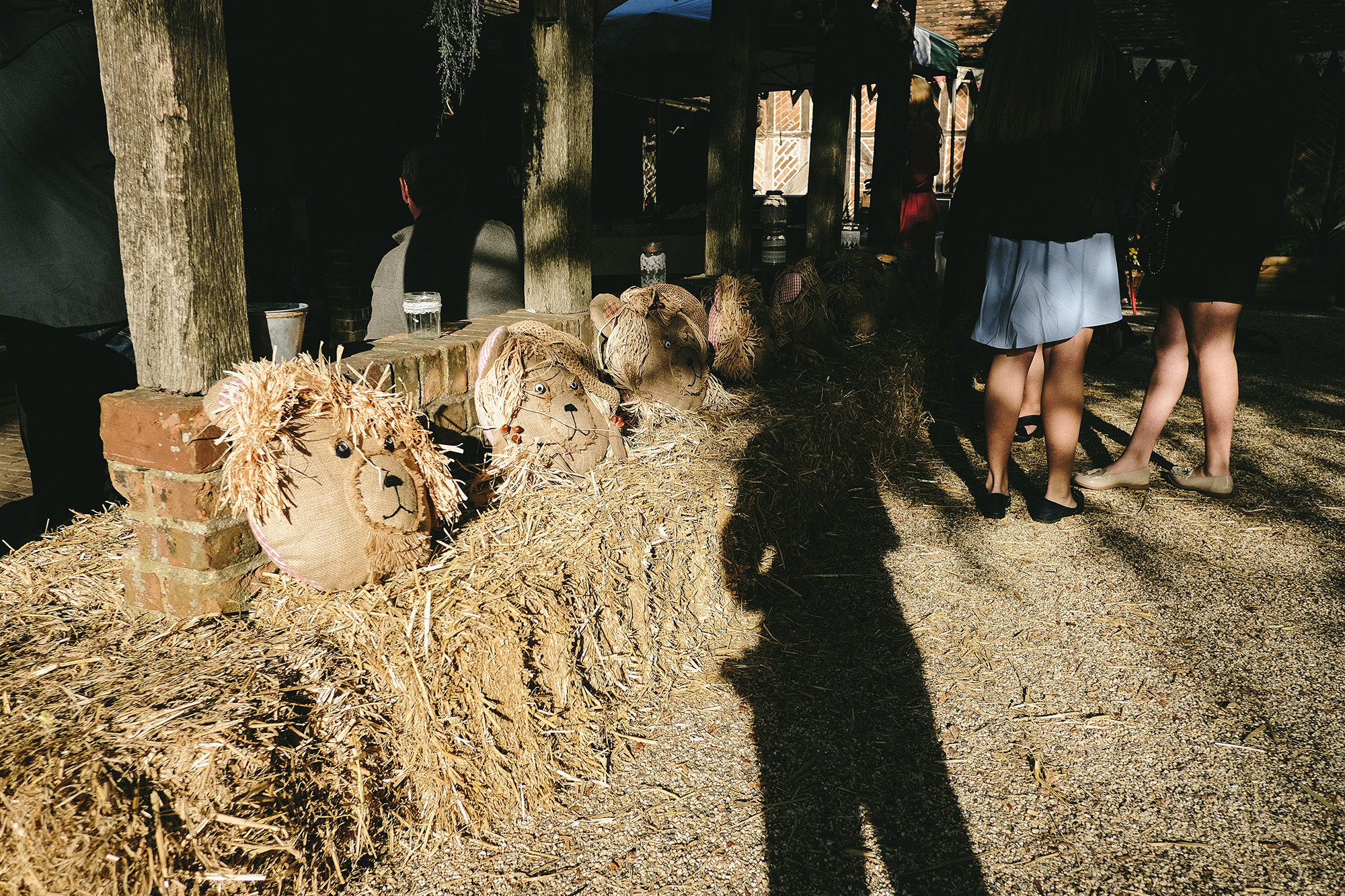 Hay bales were laid all throughout the wedding space as seating.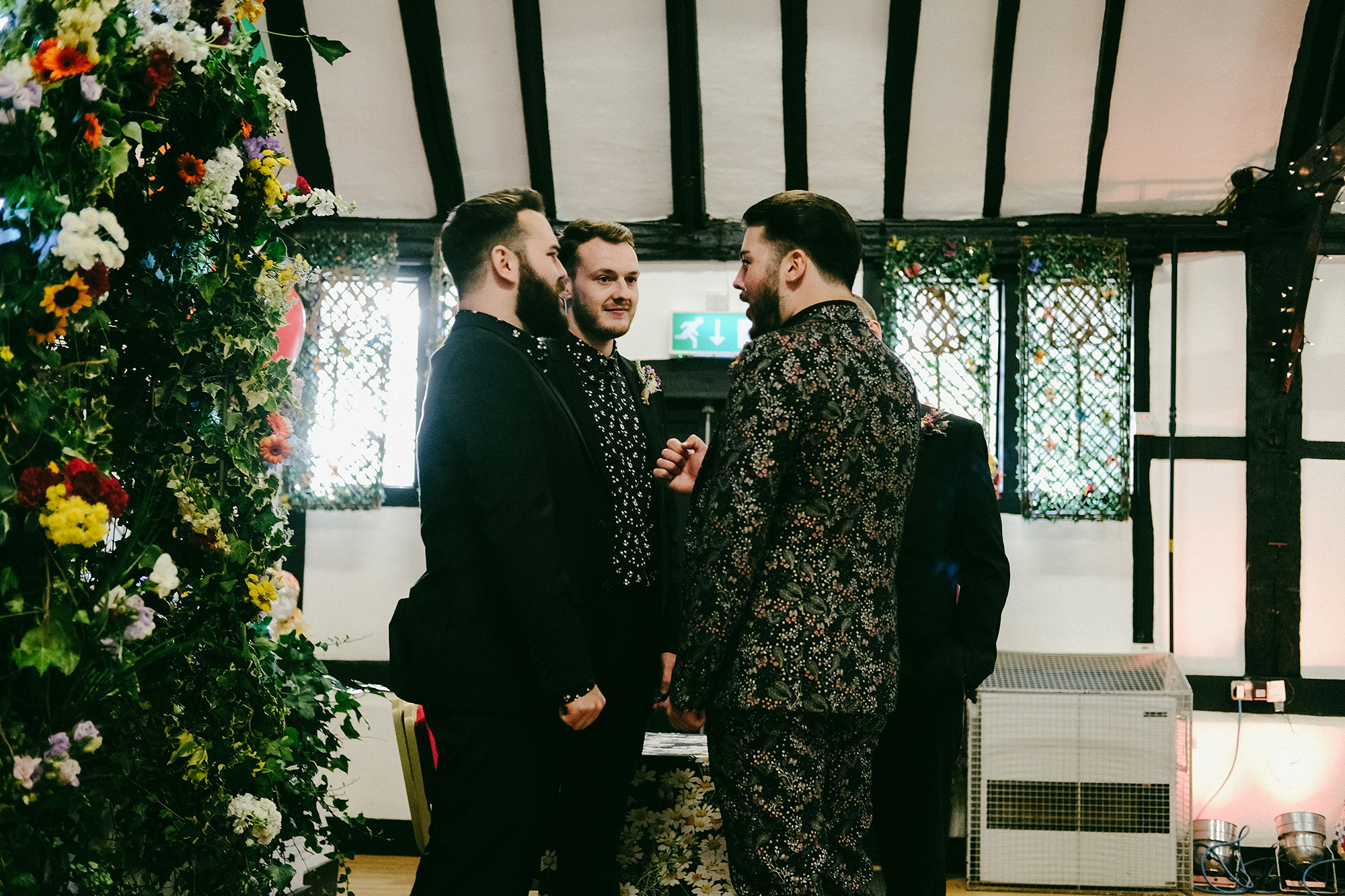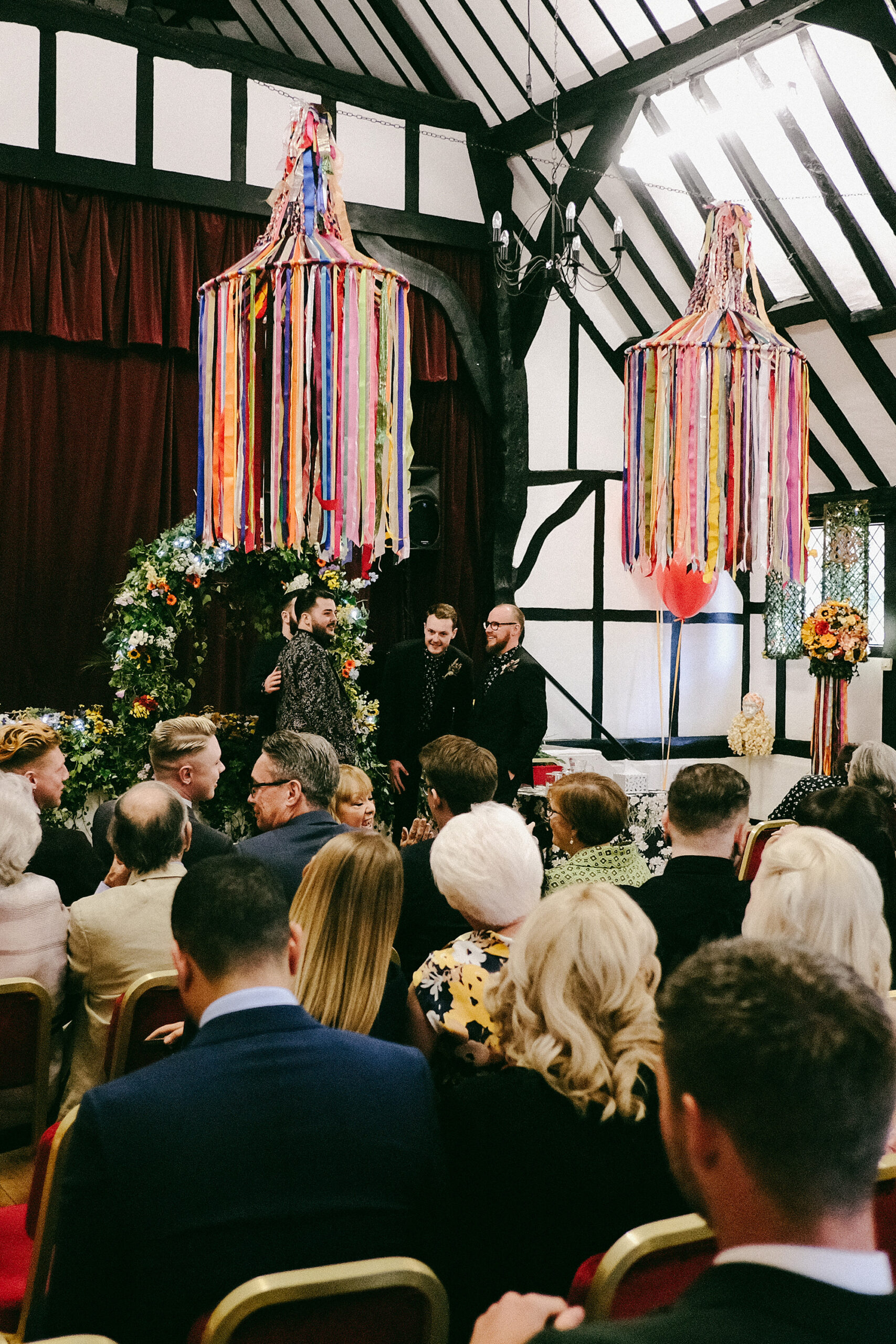 "We walked in to Patience by the Lumineers and walked out to Tiptoe Through the Tulips by Tiny Tim," says Hannah.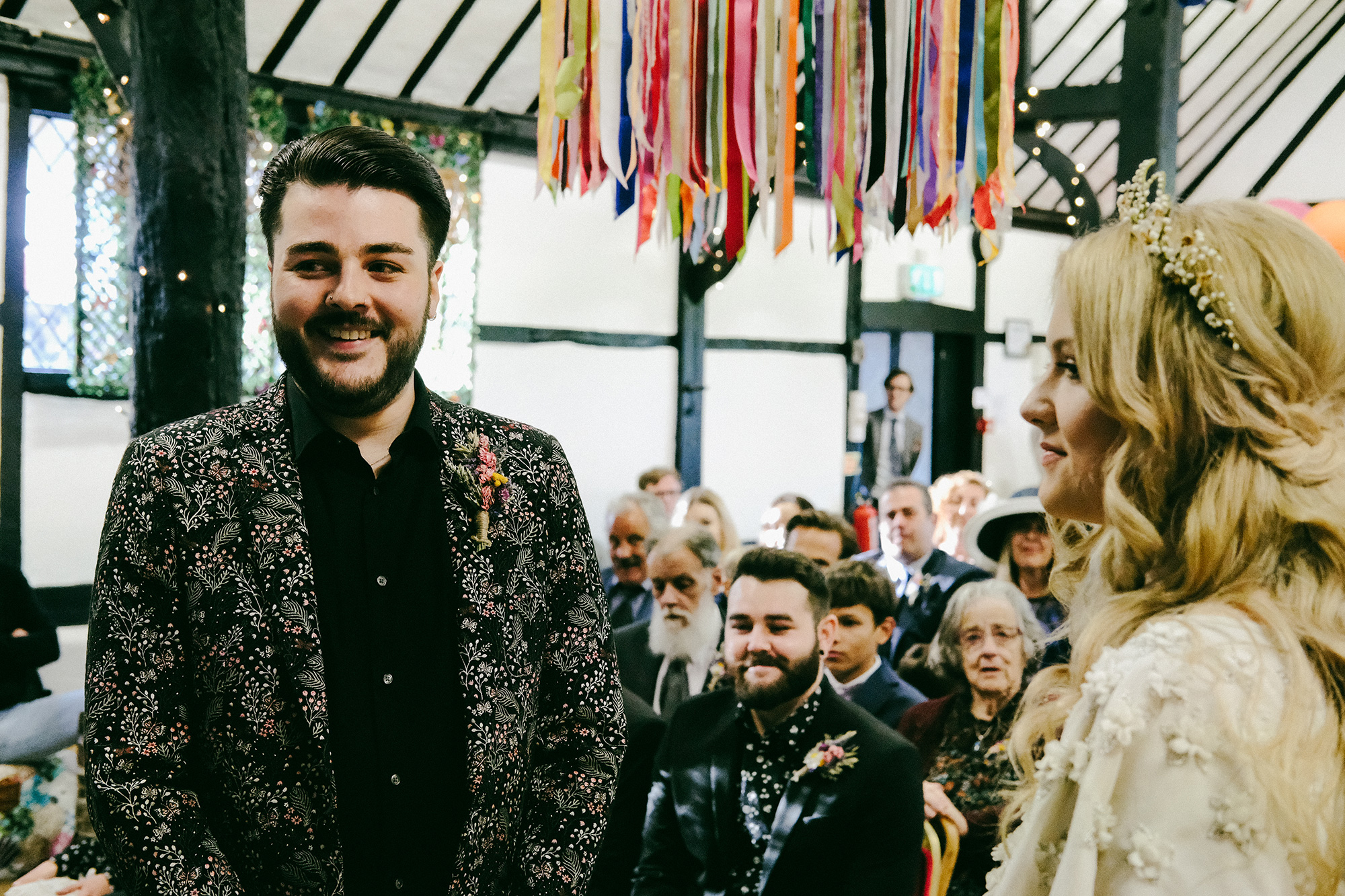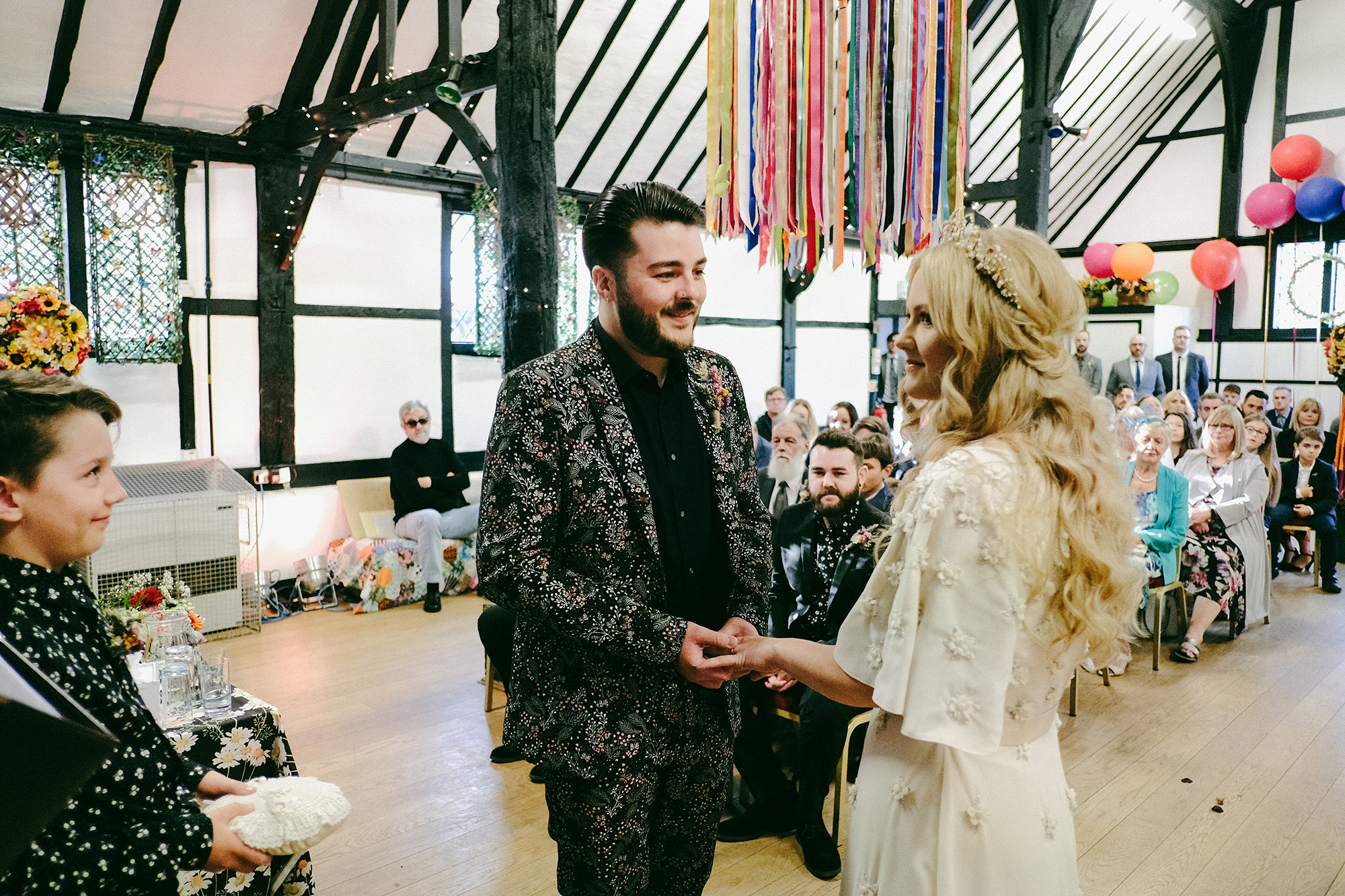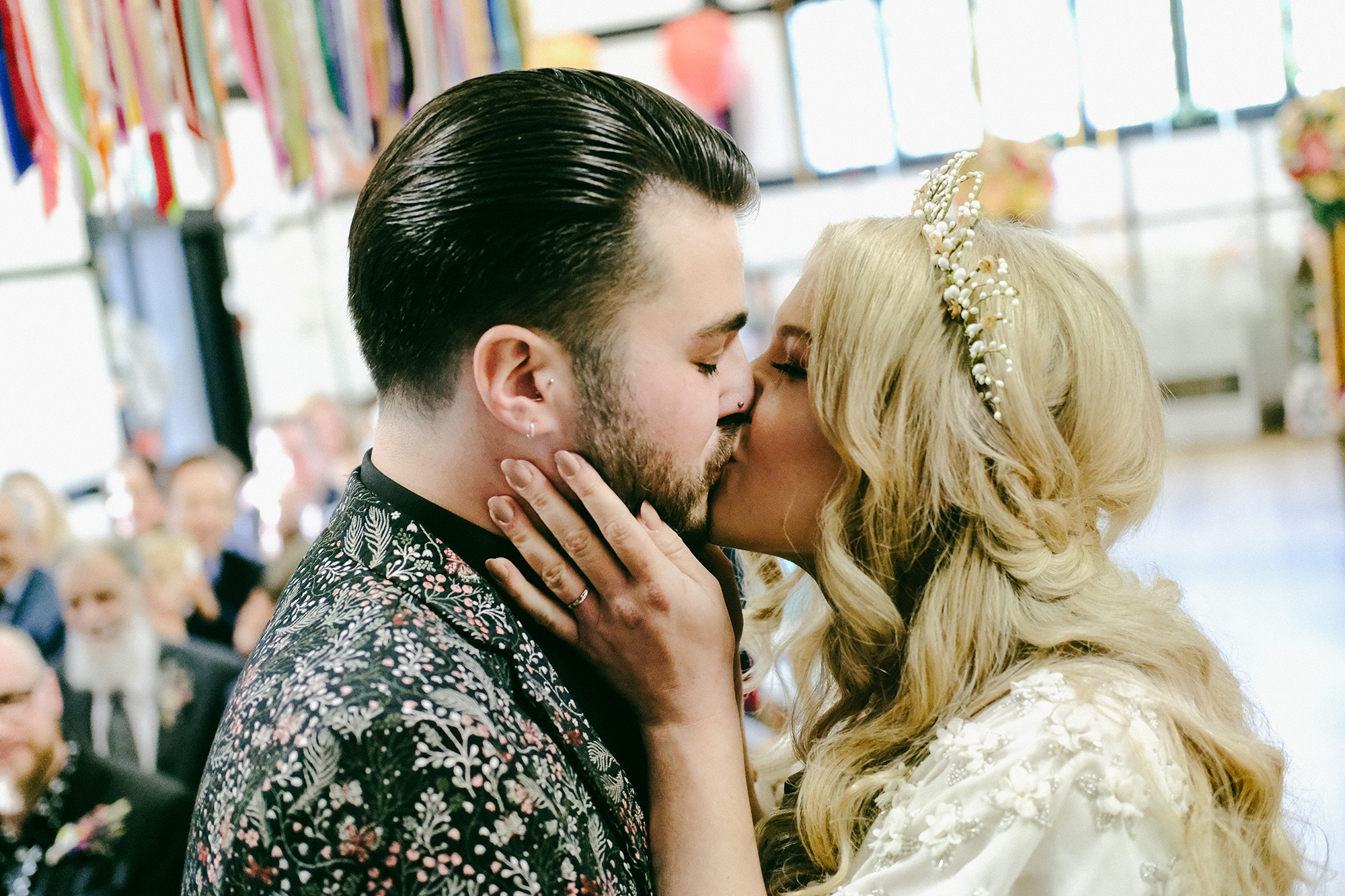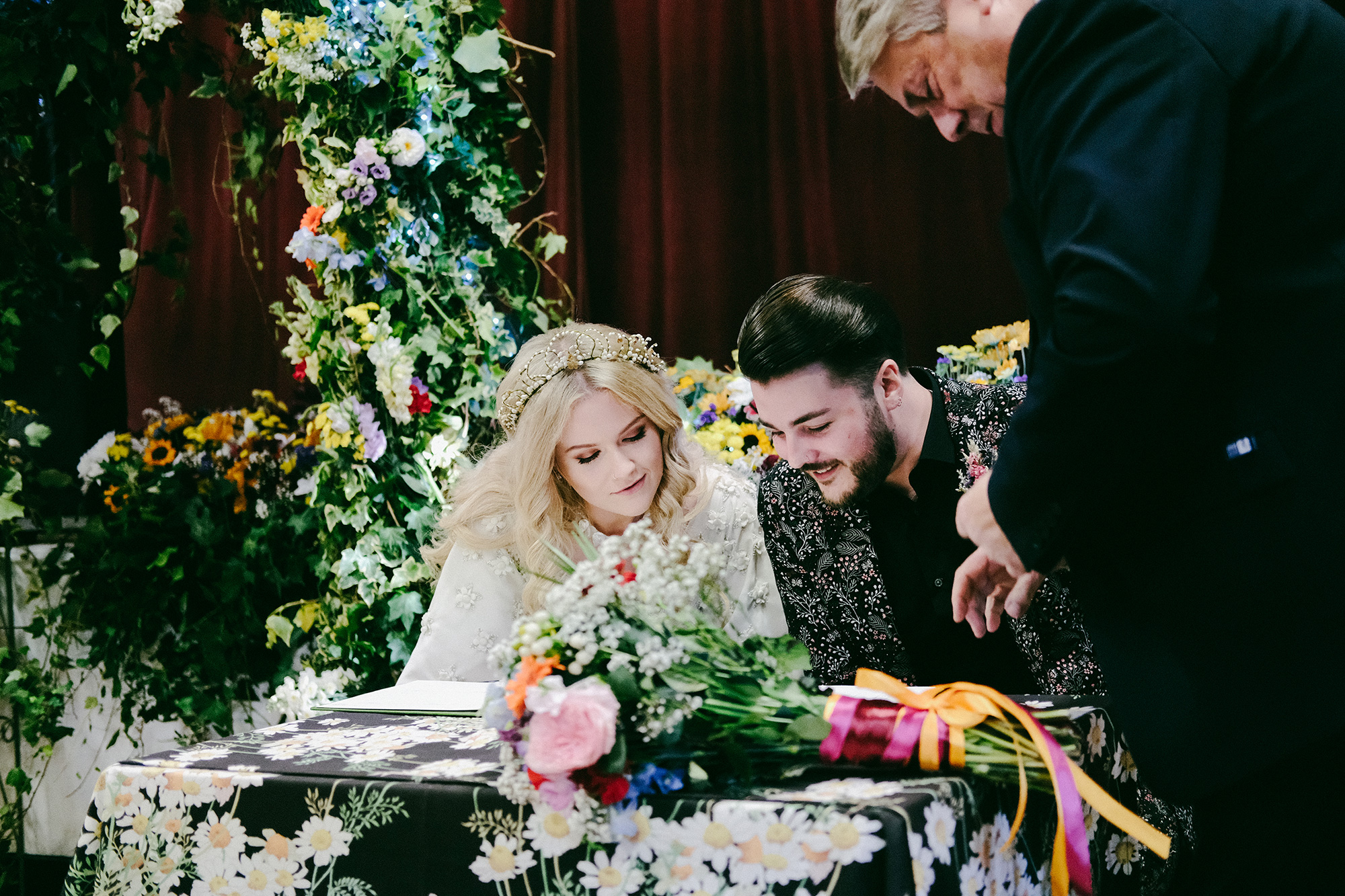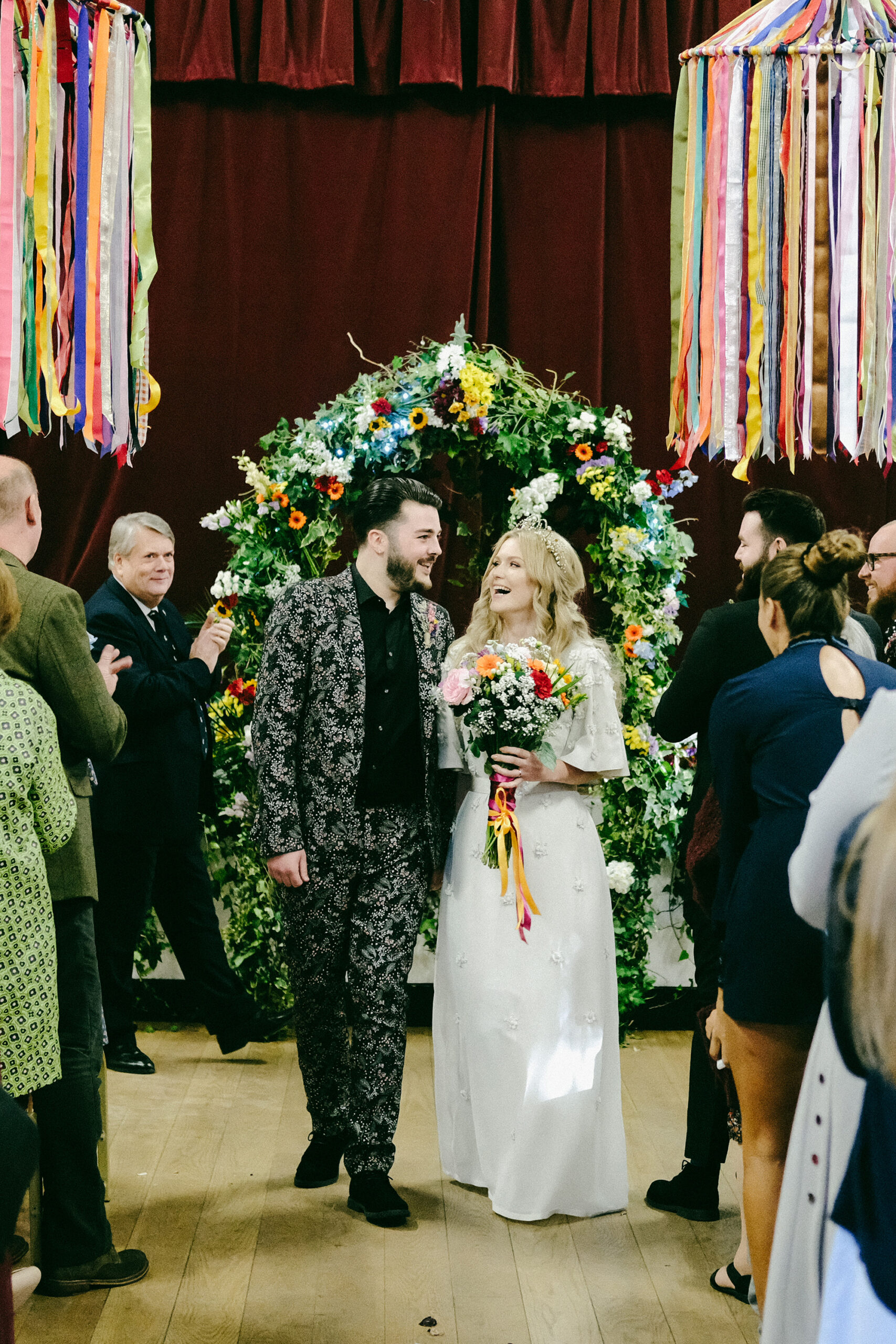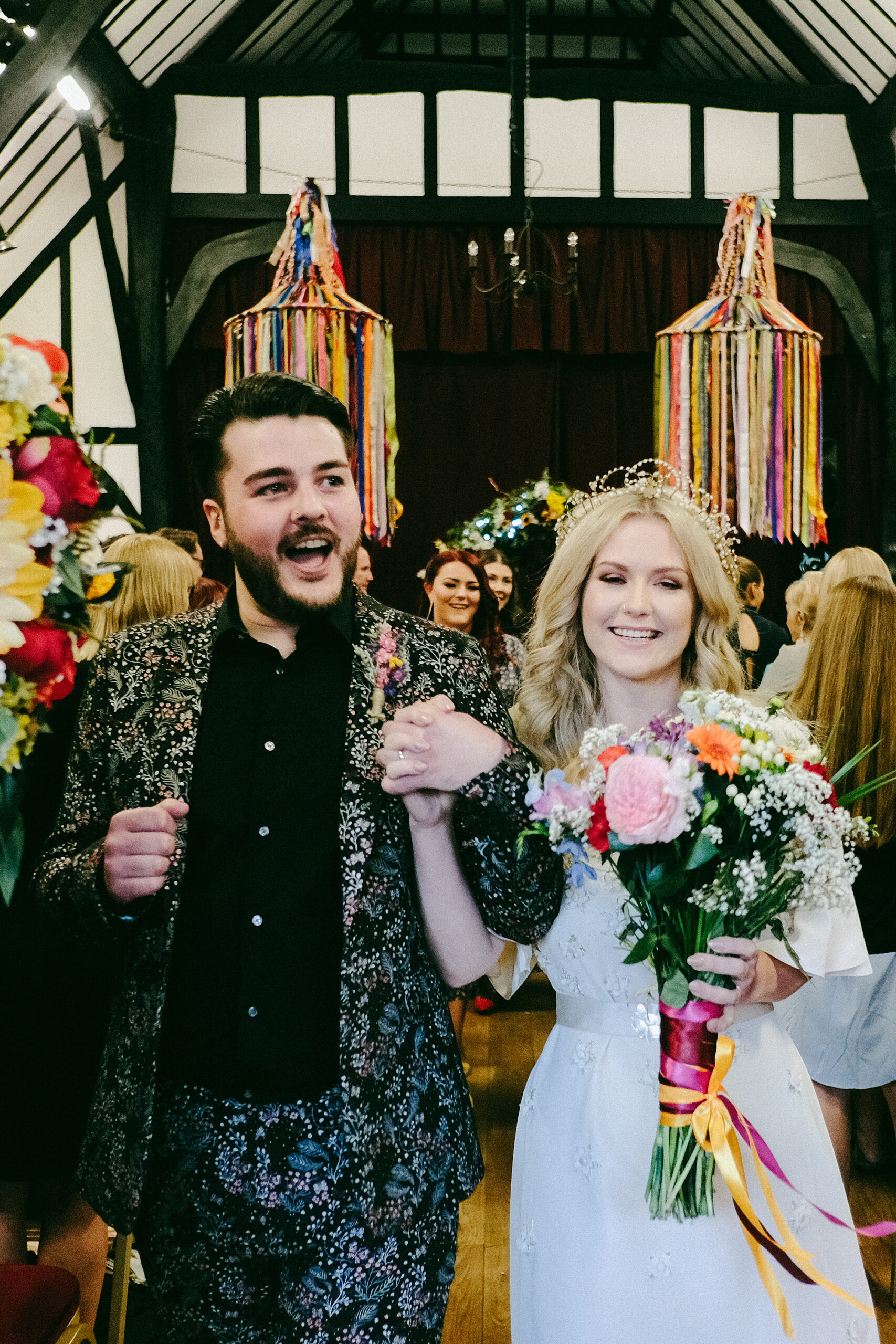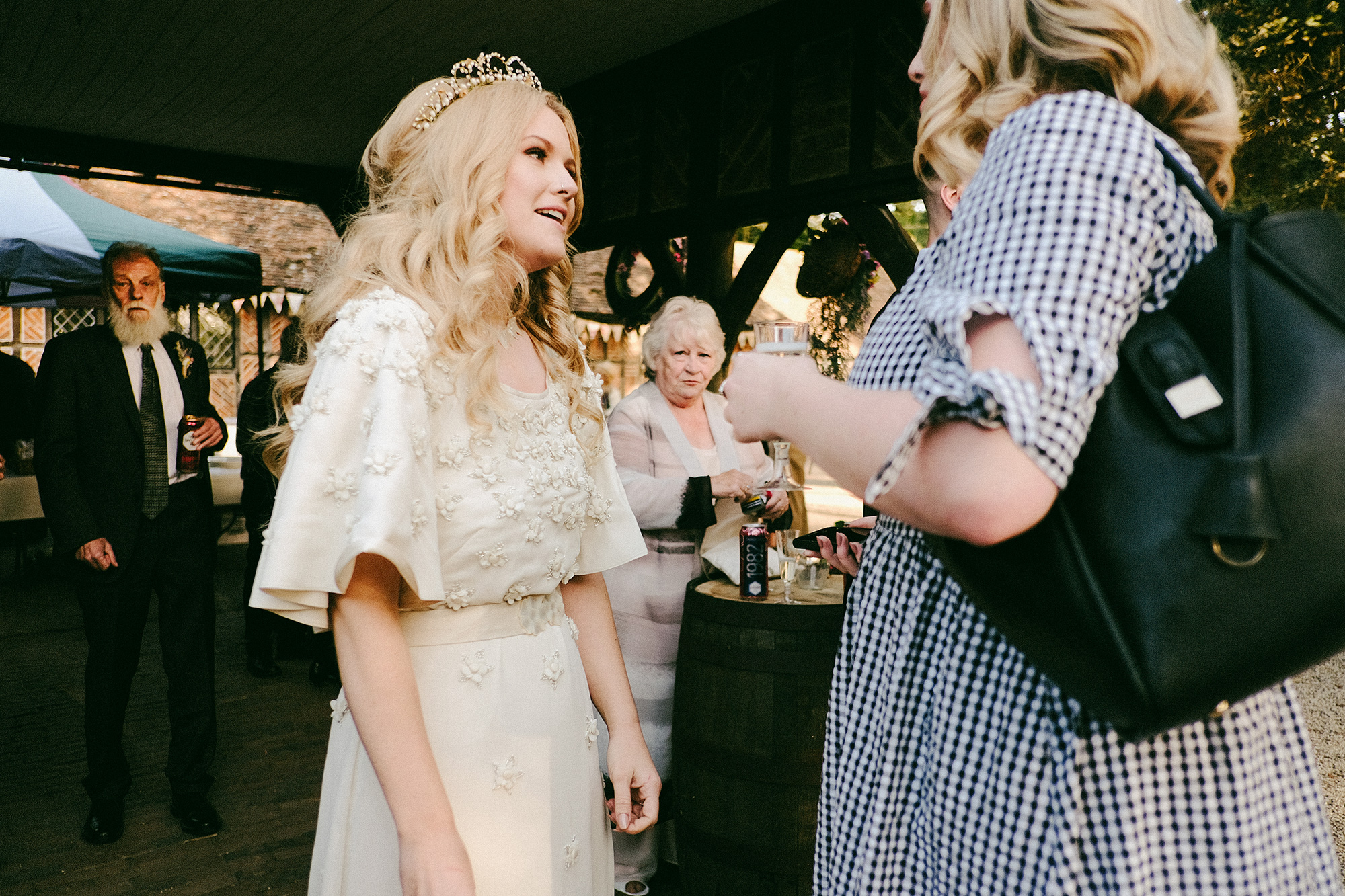 "My dress was found for £20 on Ebay (my mum altered it beyond recognition) and the wax flower crown was a 1920s antique that had been kept safe in our attic for years, so my whole outfit cost under £30 altogether," recalls Hannah.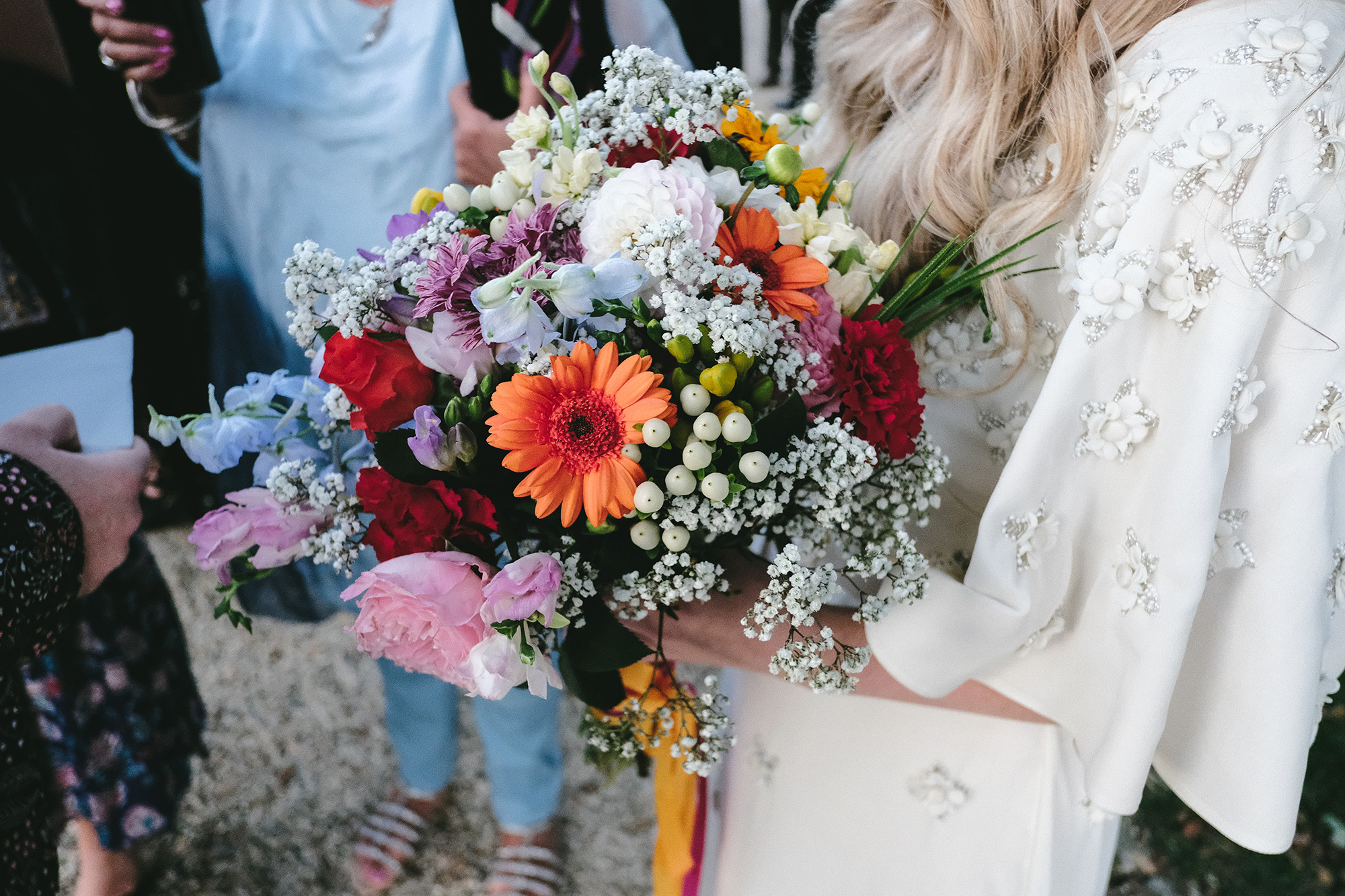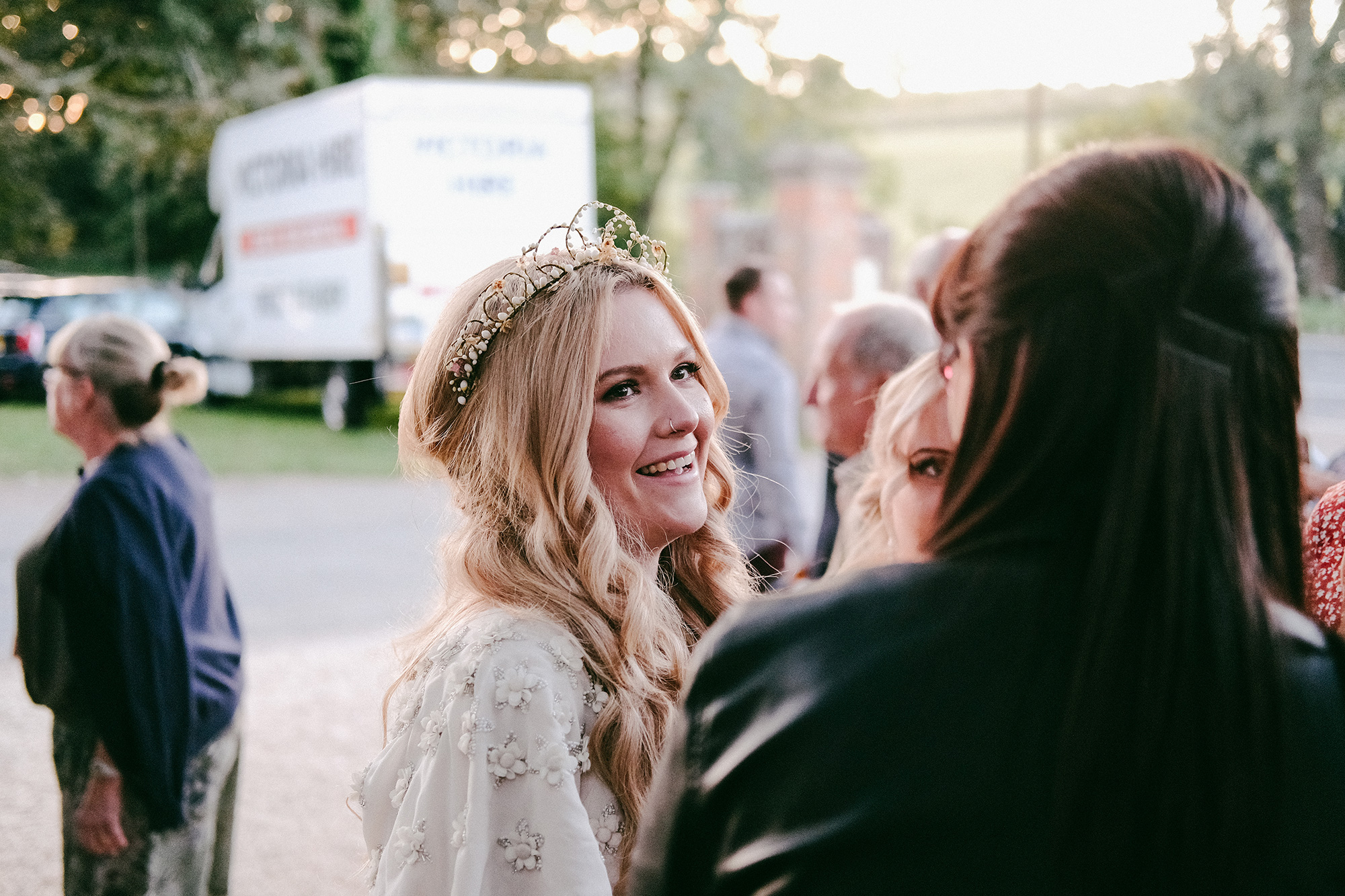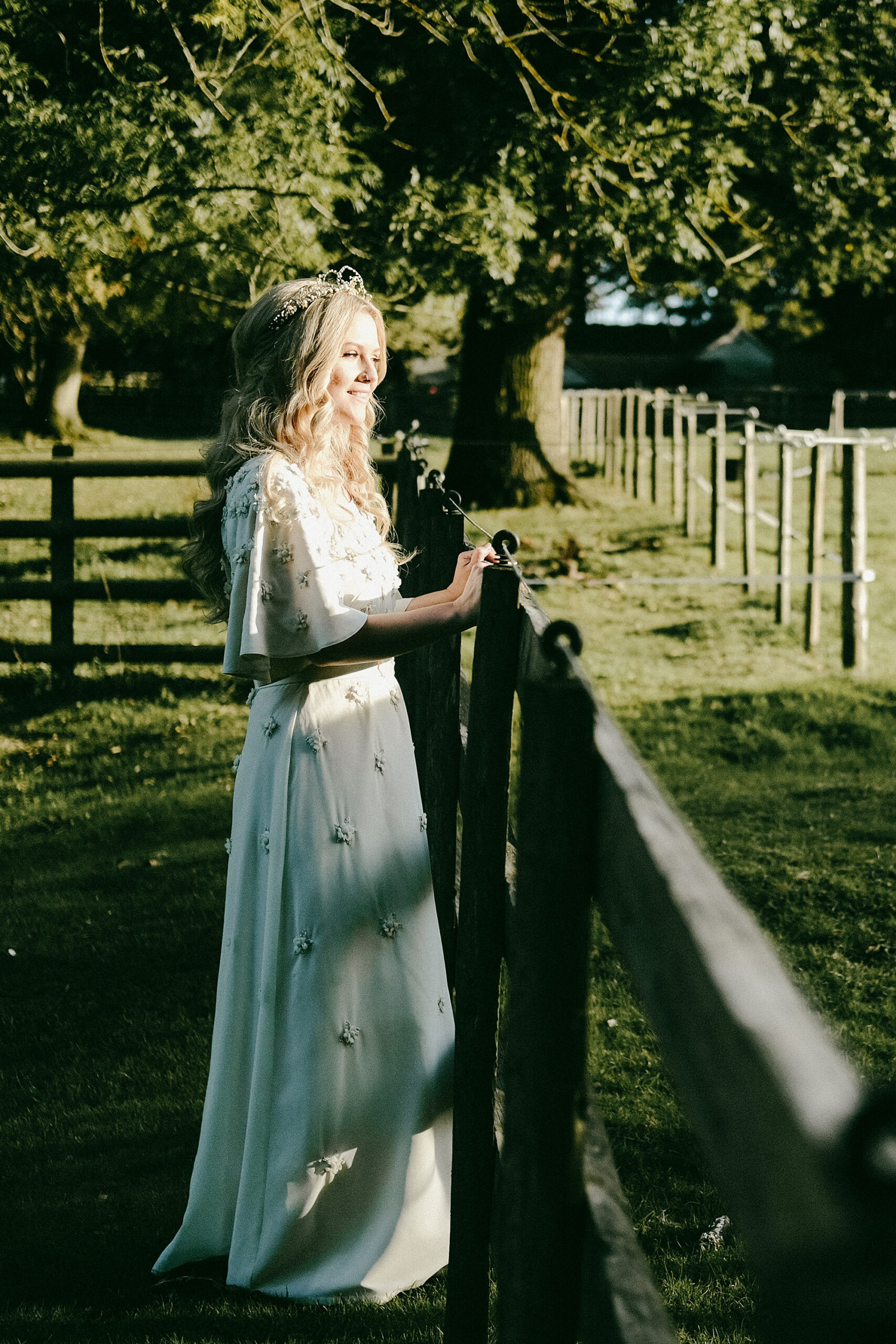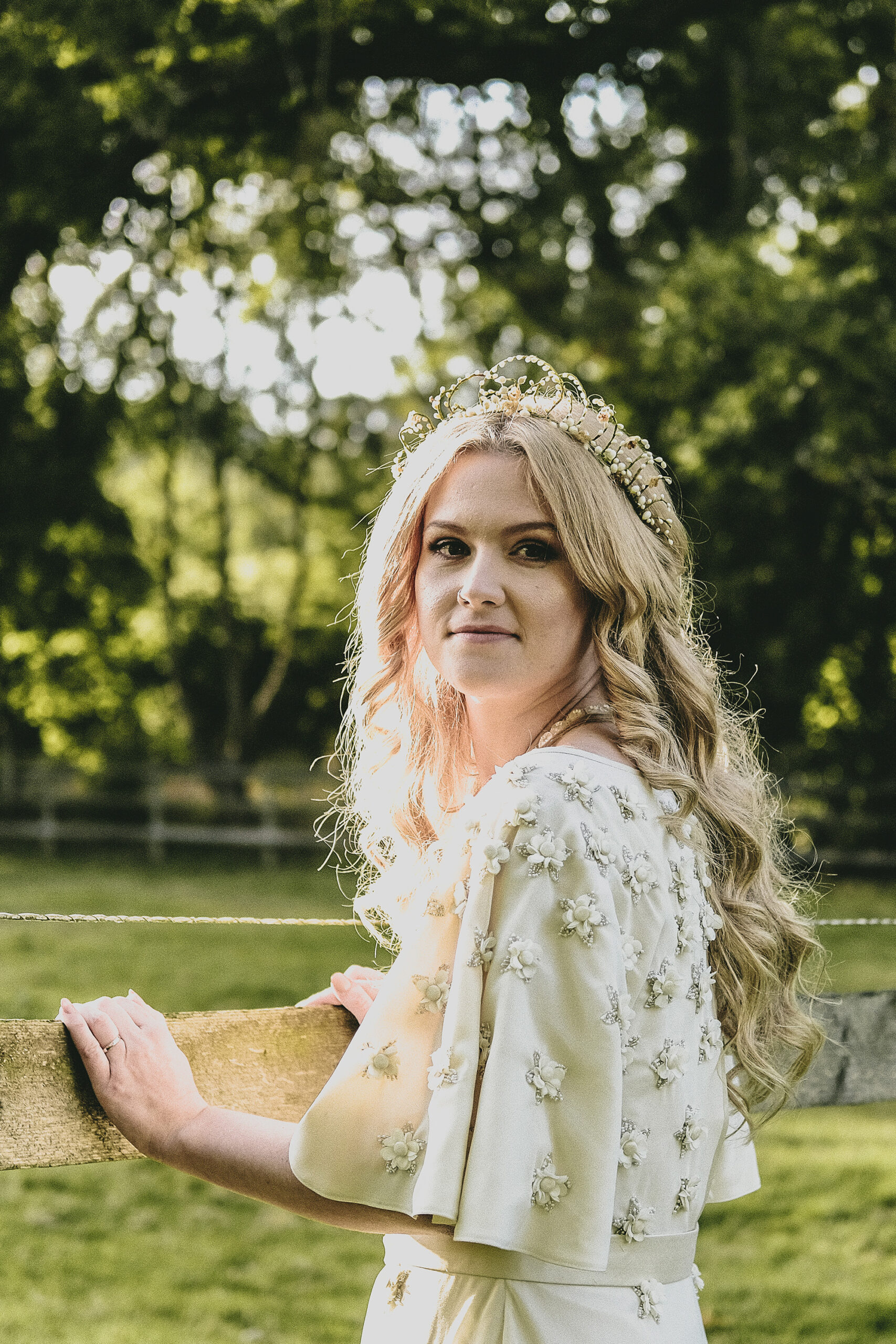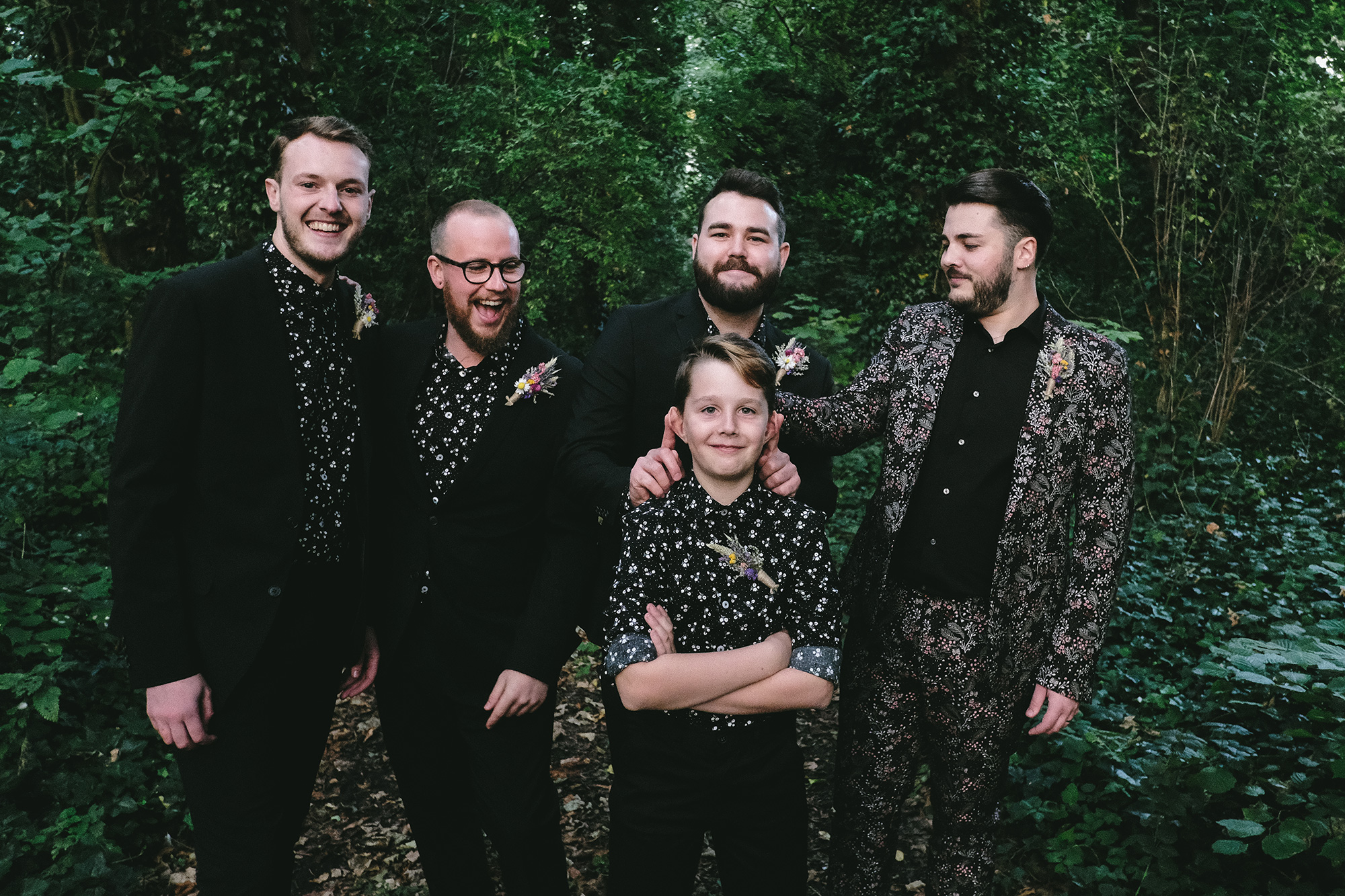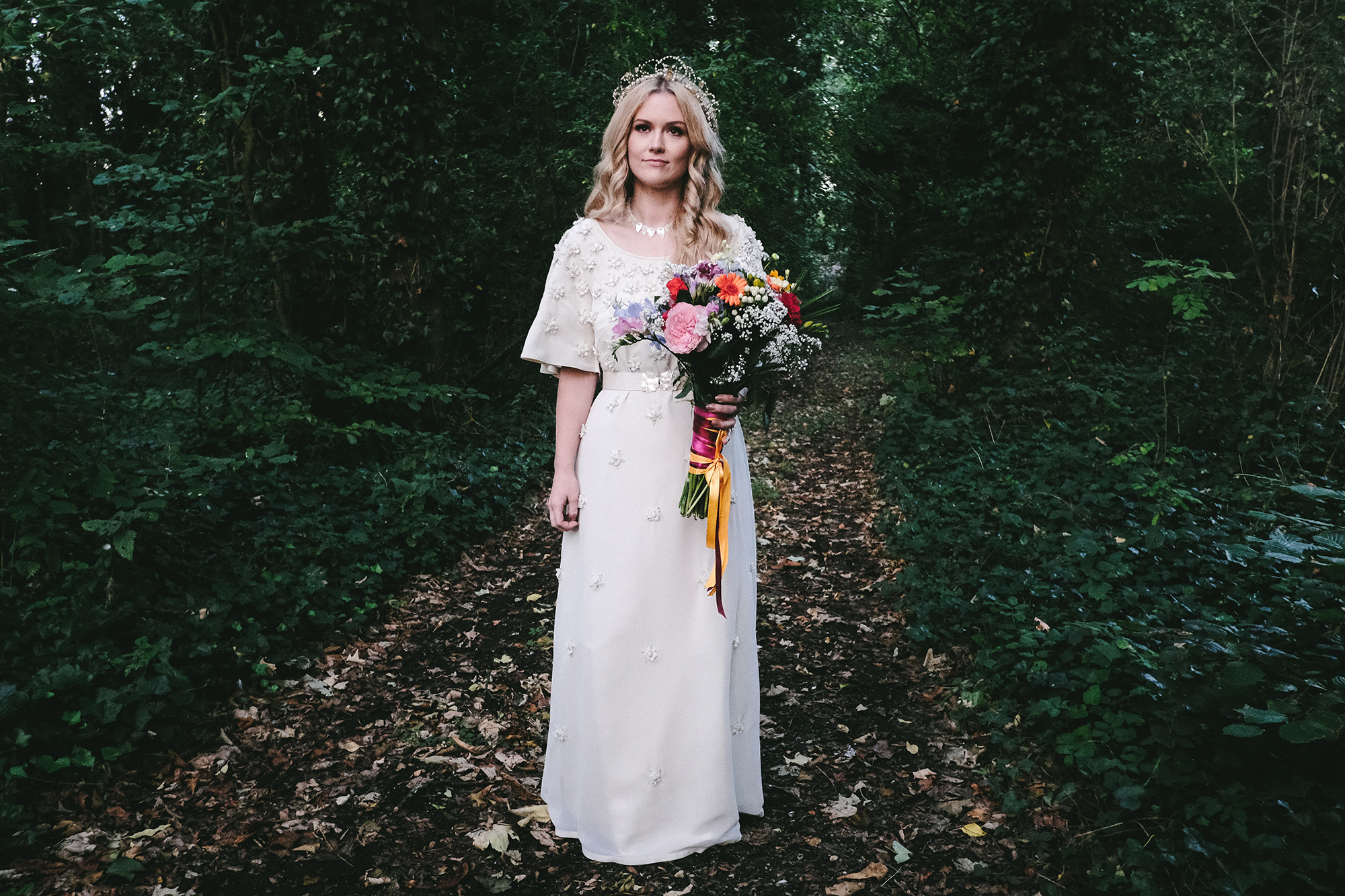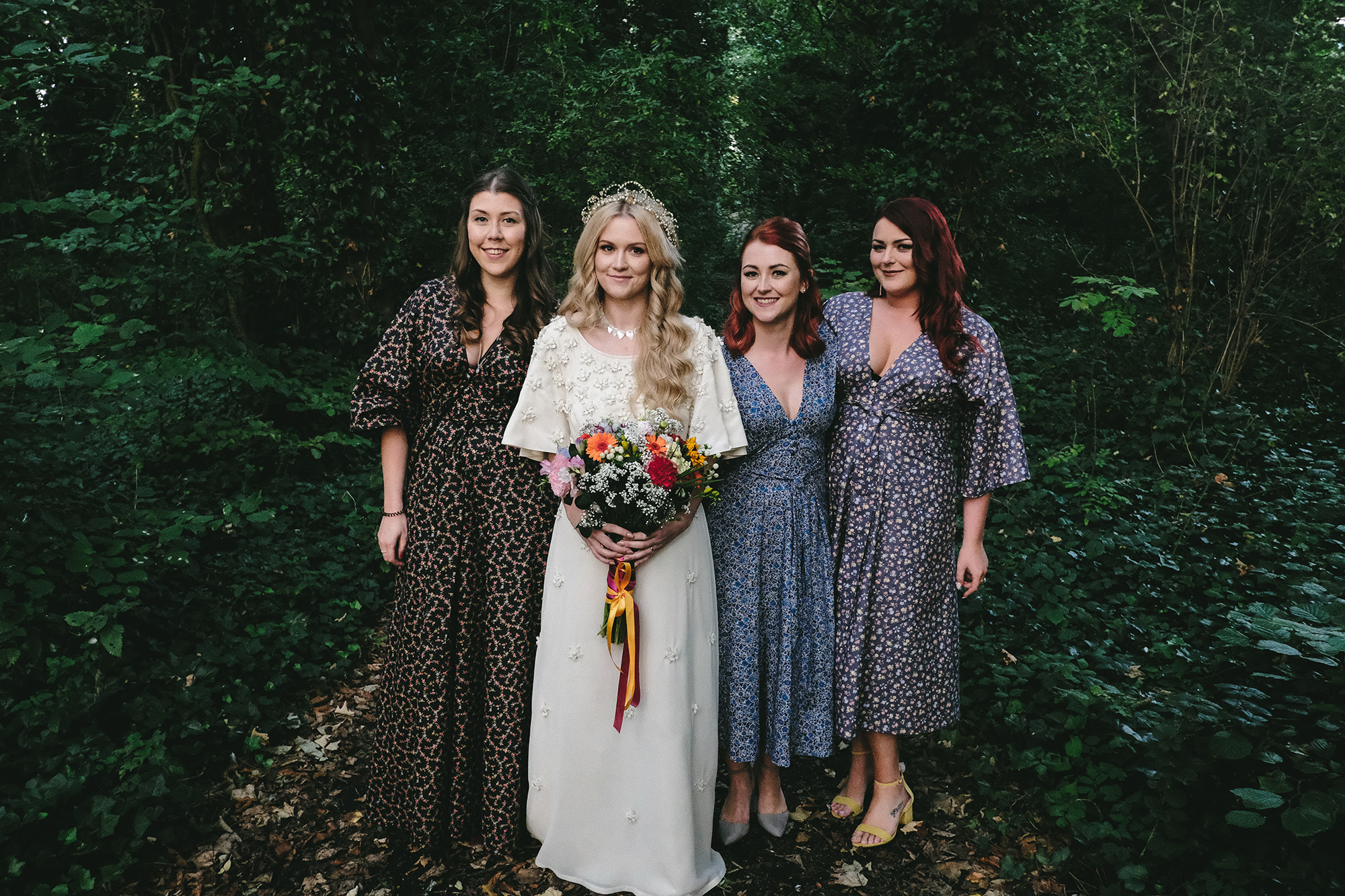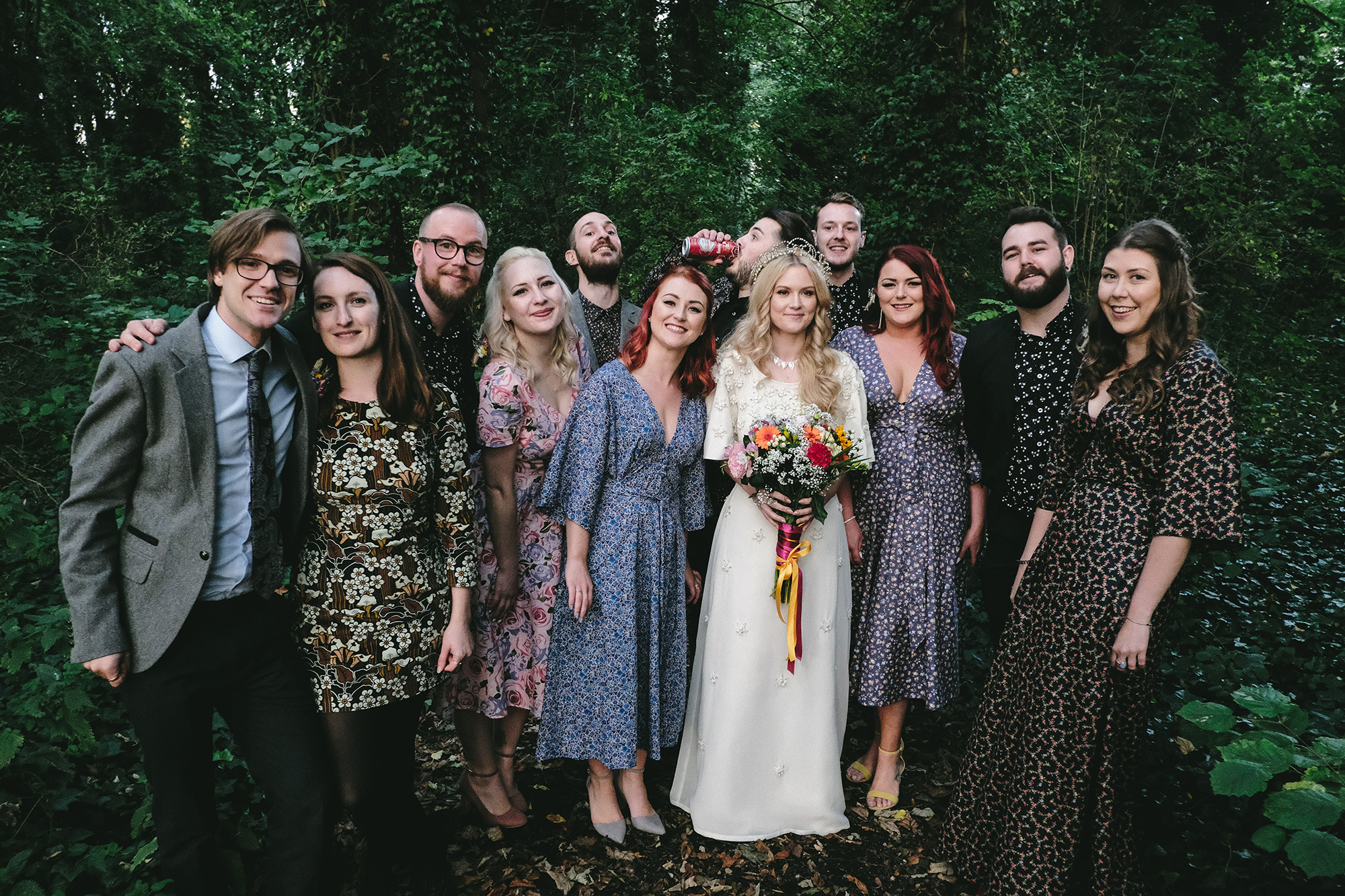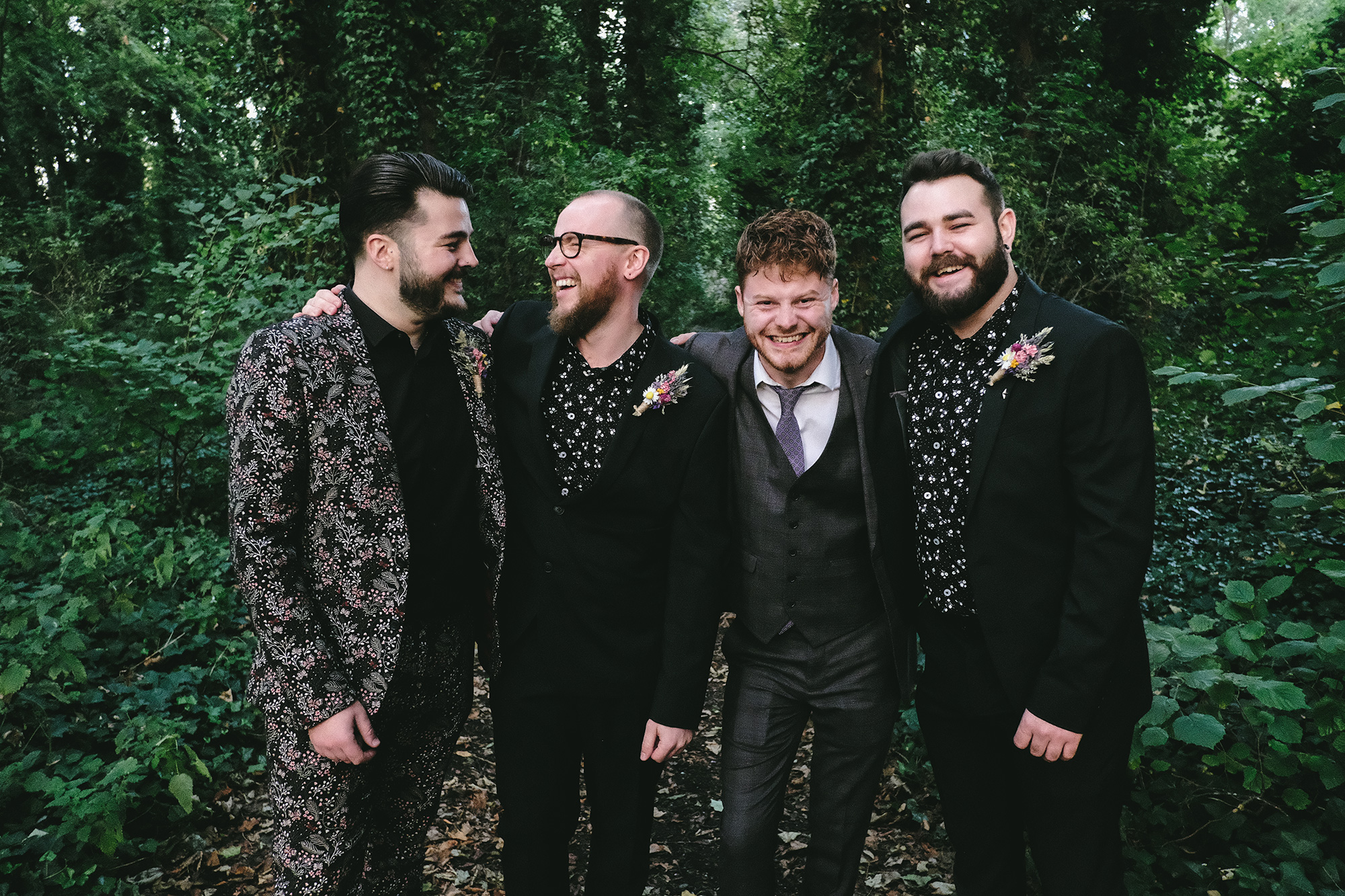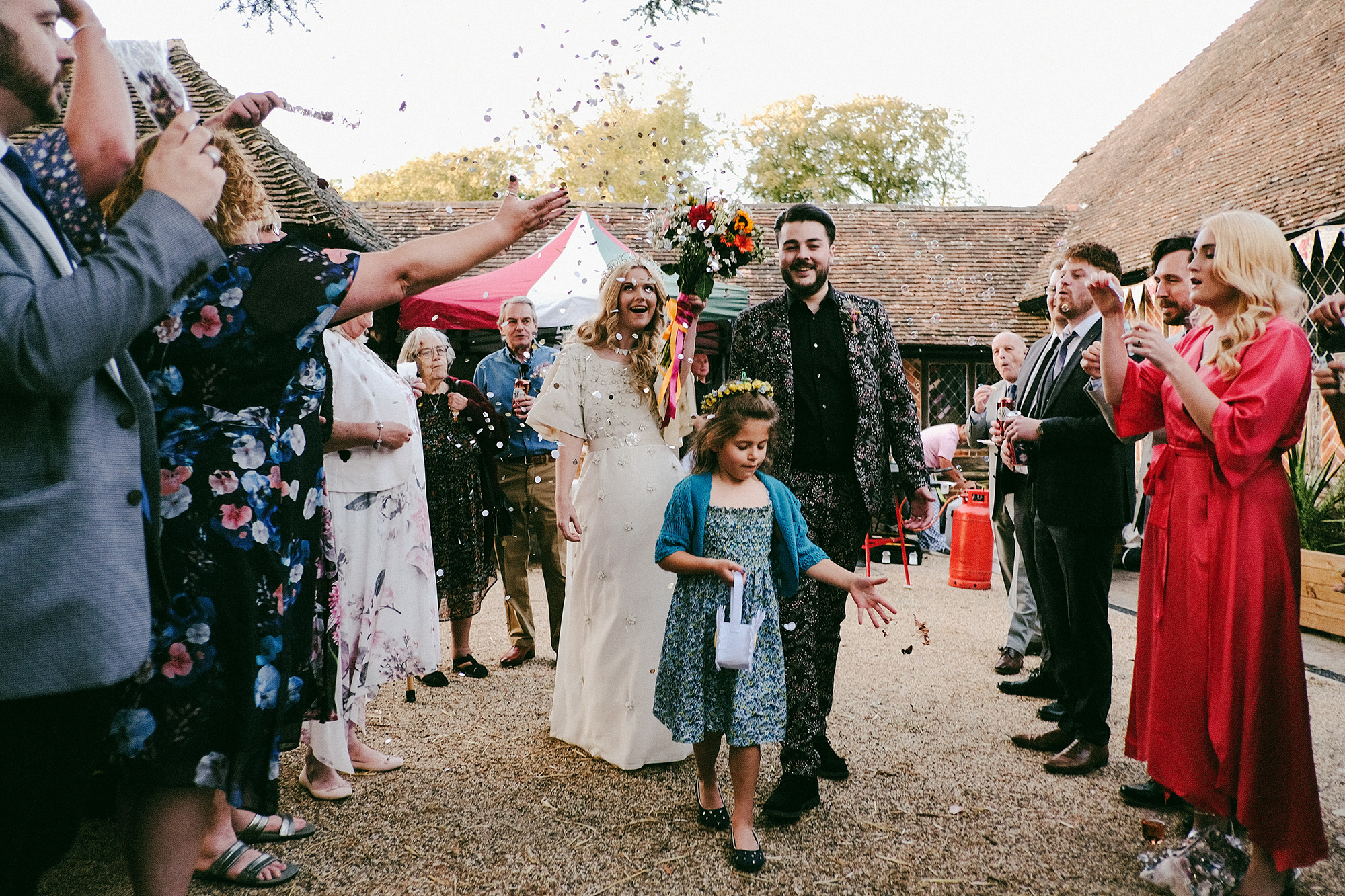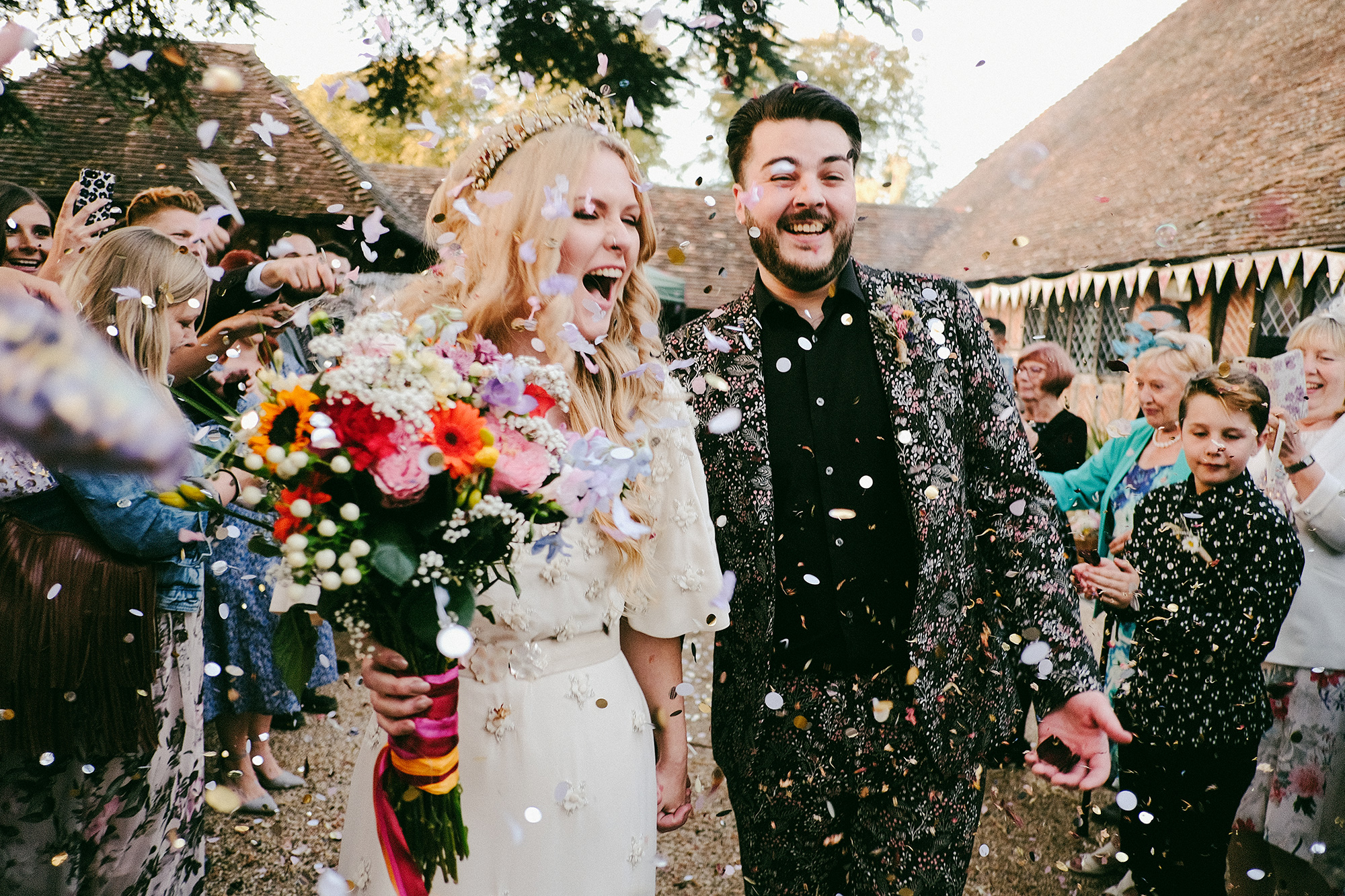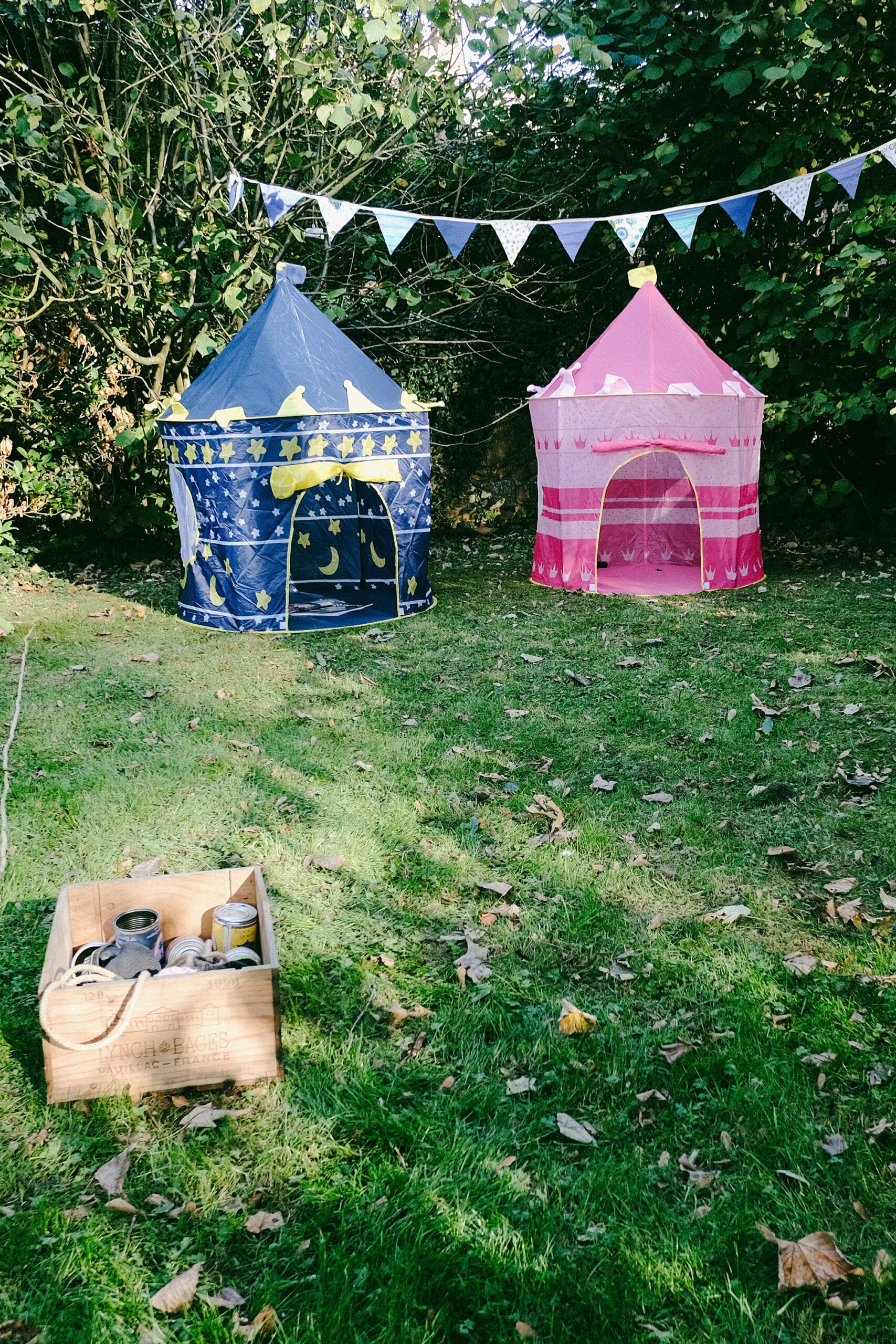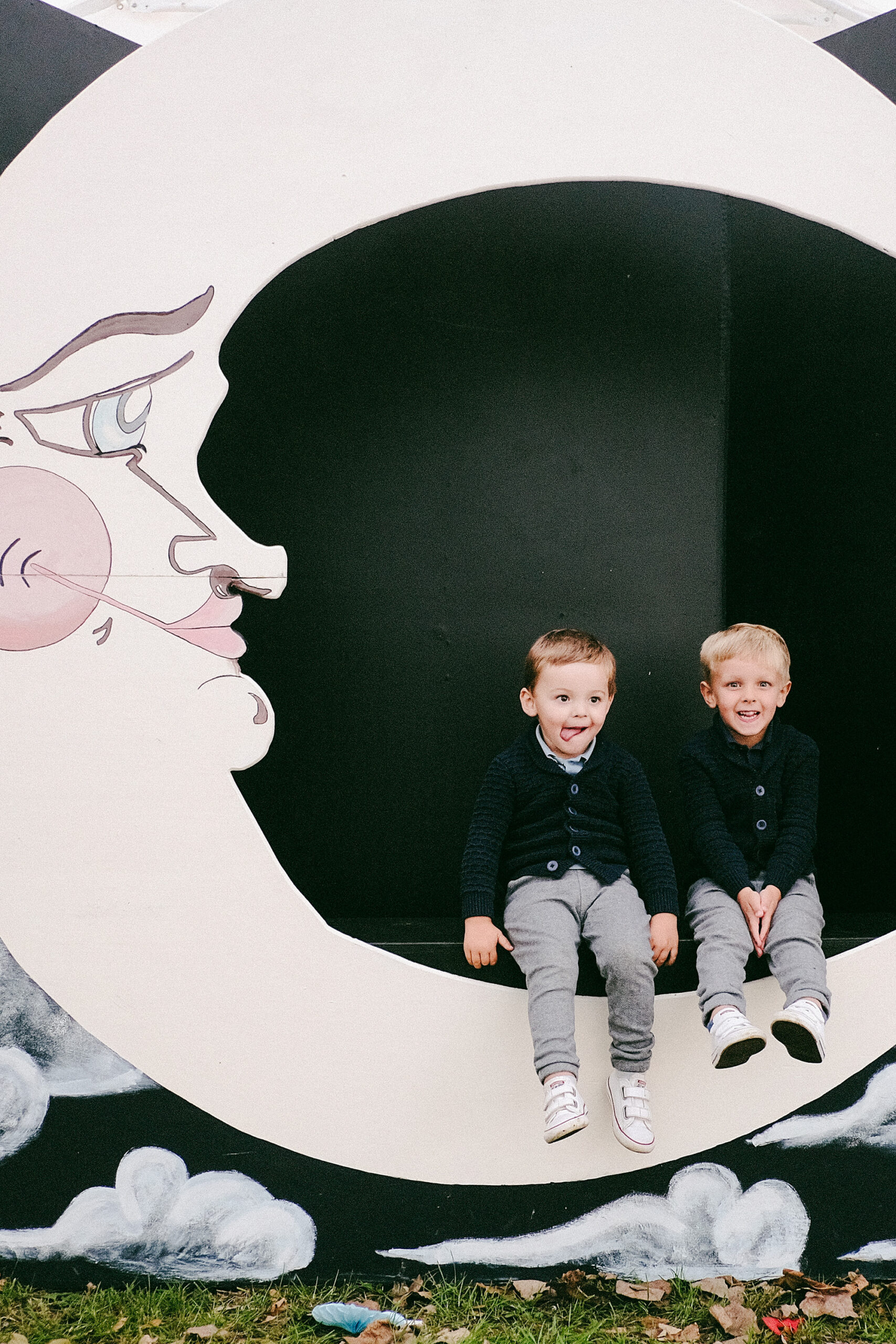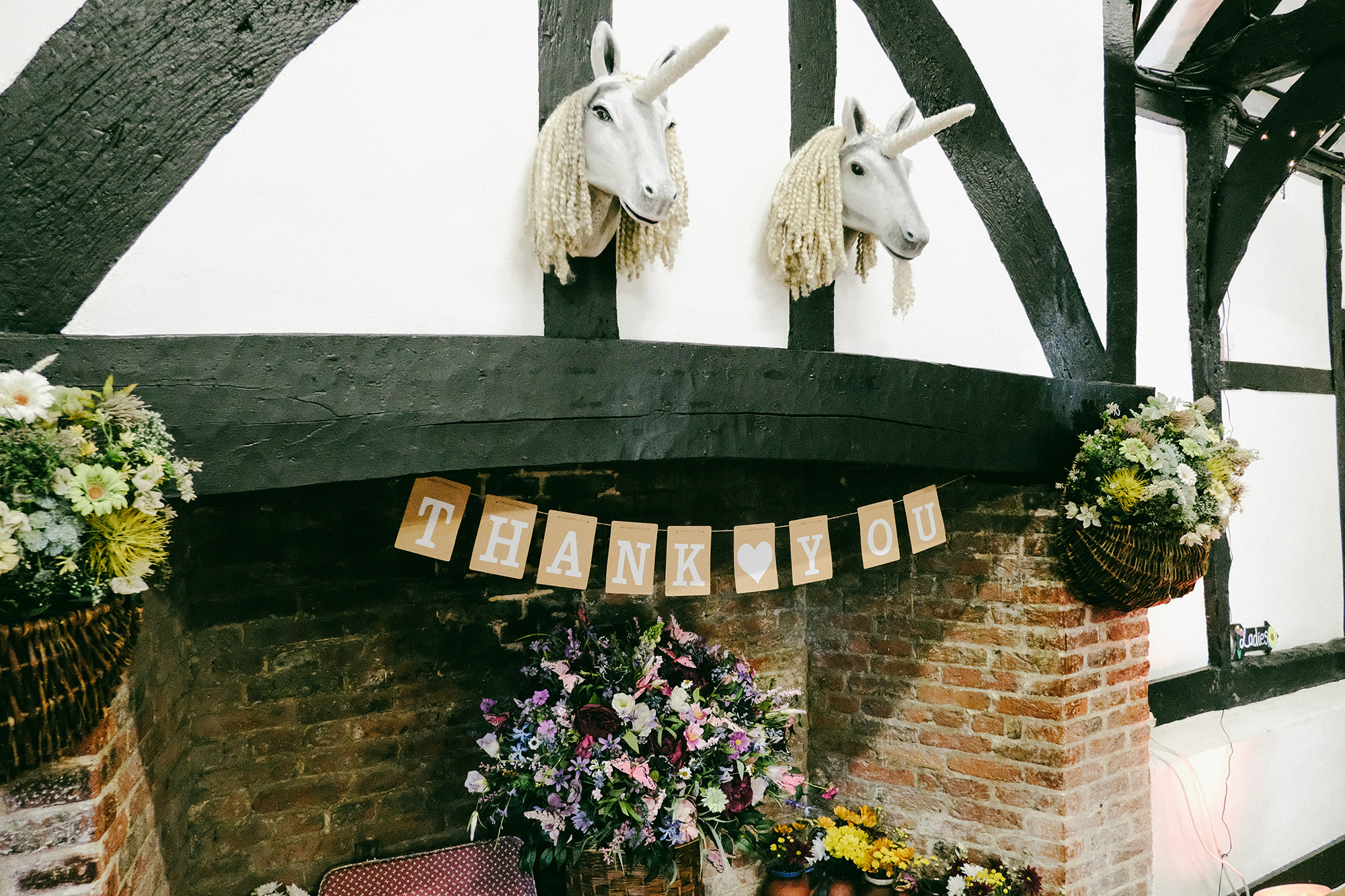 "We managed to create a little corner of Glastonbury on a shoestring in the most sustainable way we knew how," describes the bride.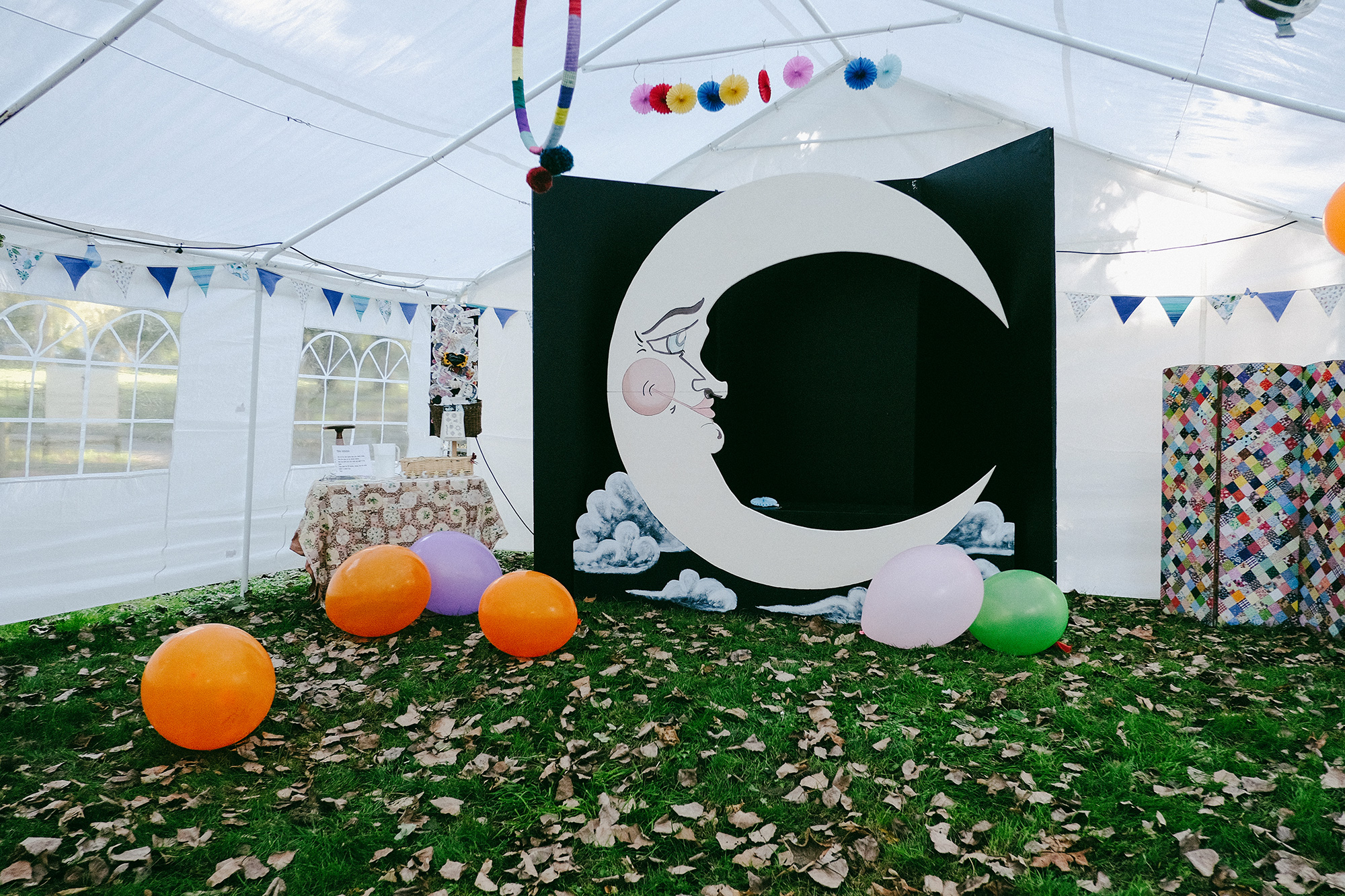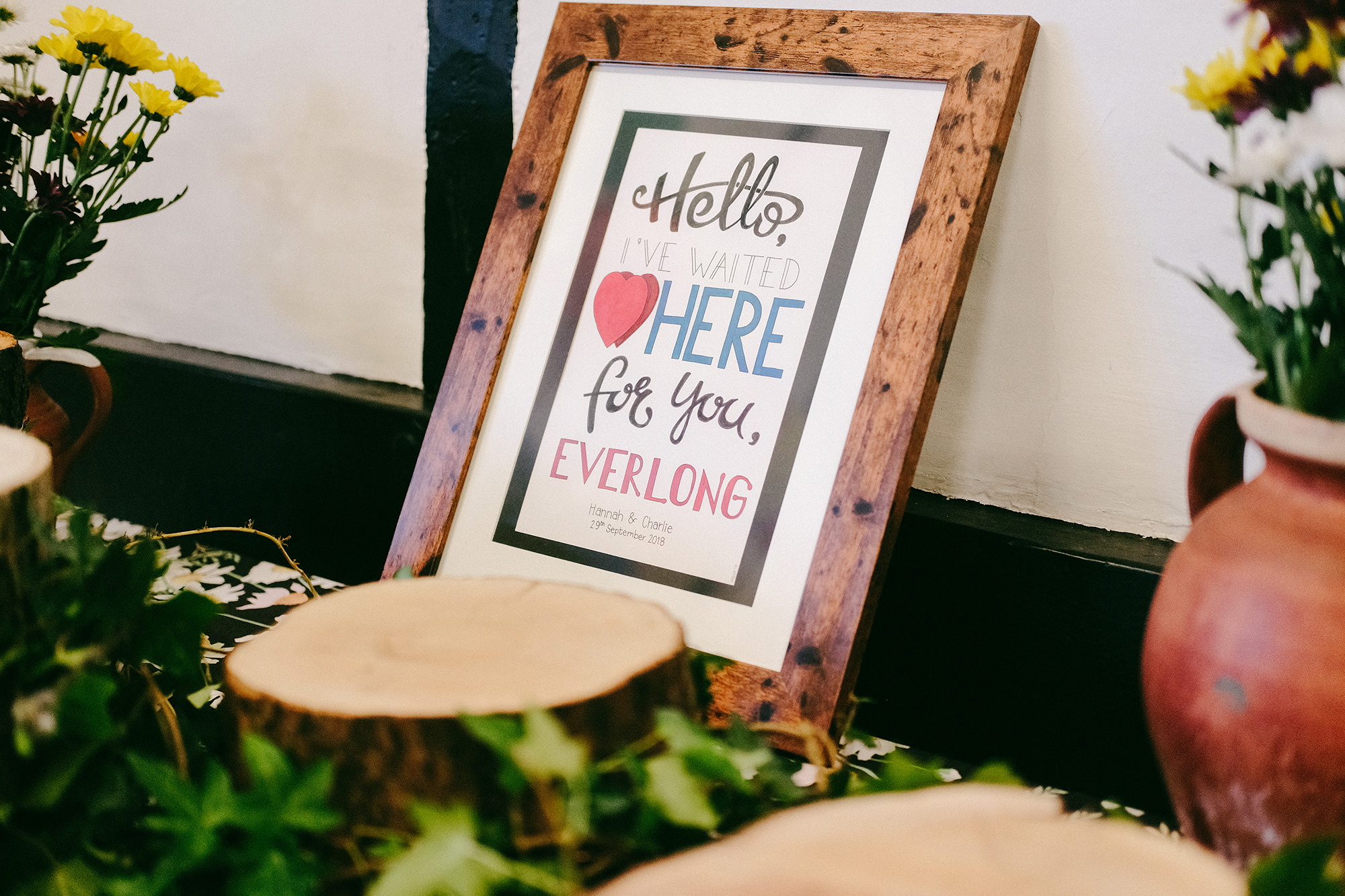 Hogs and Kisses catered the event.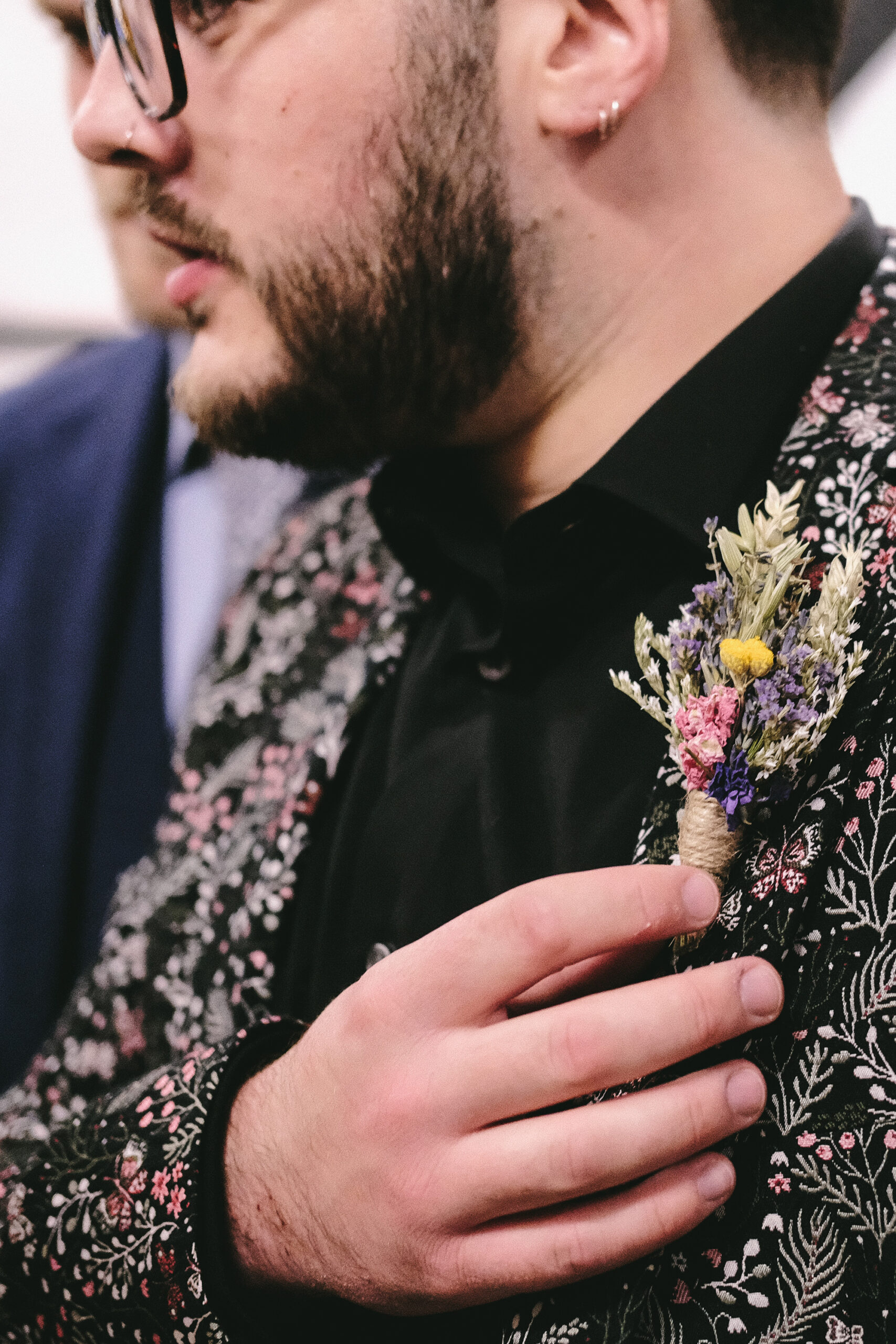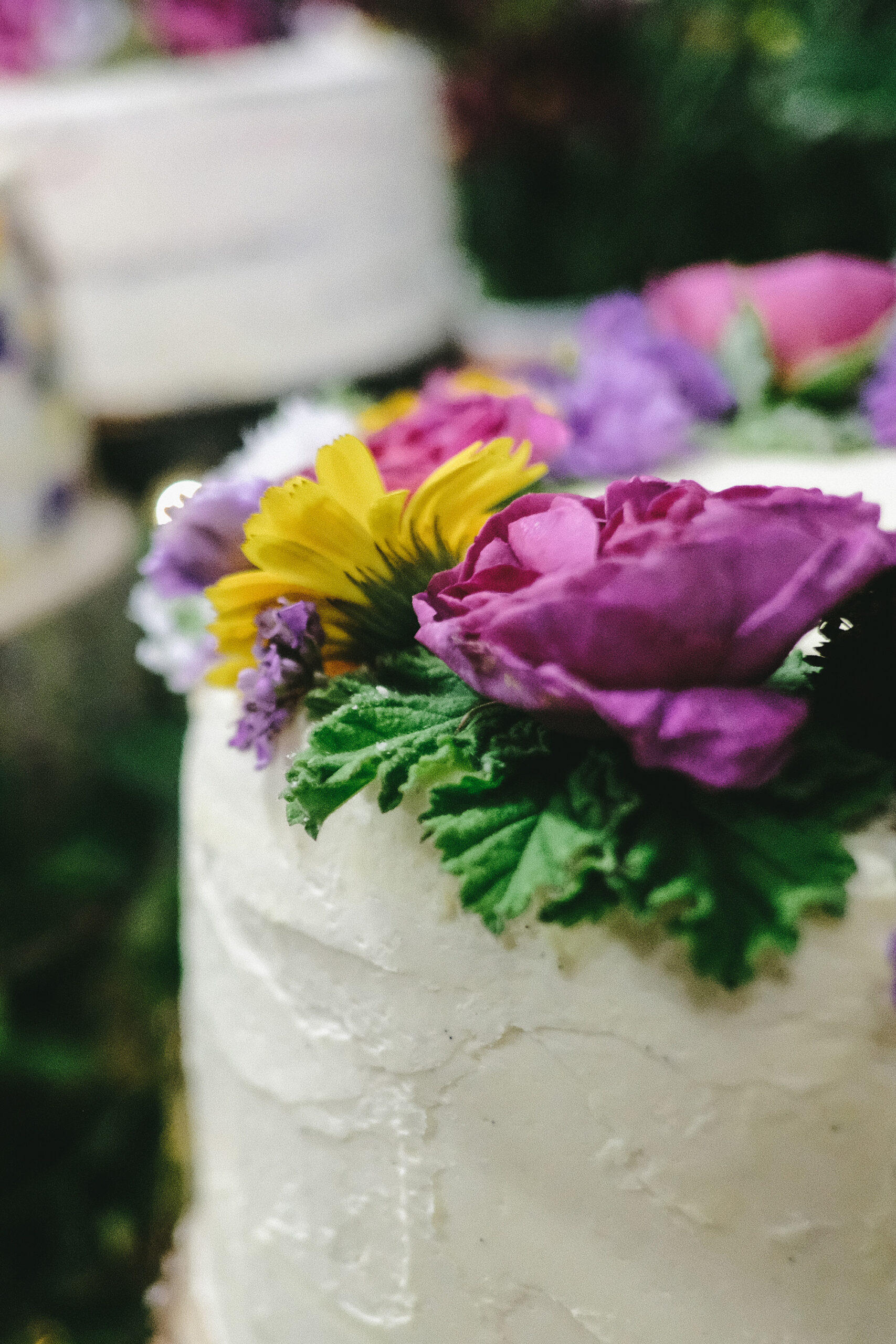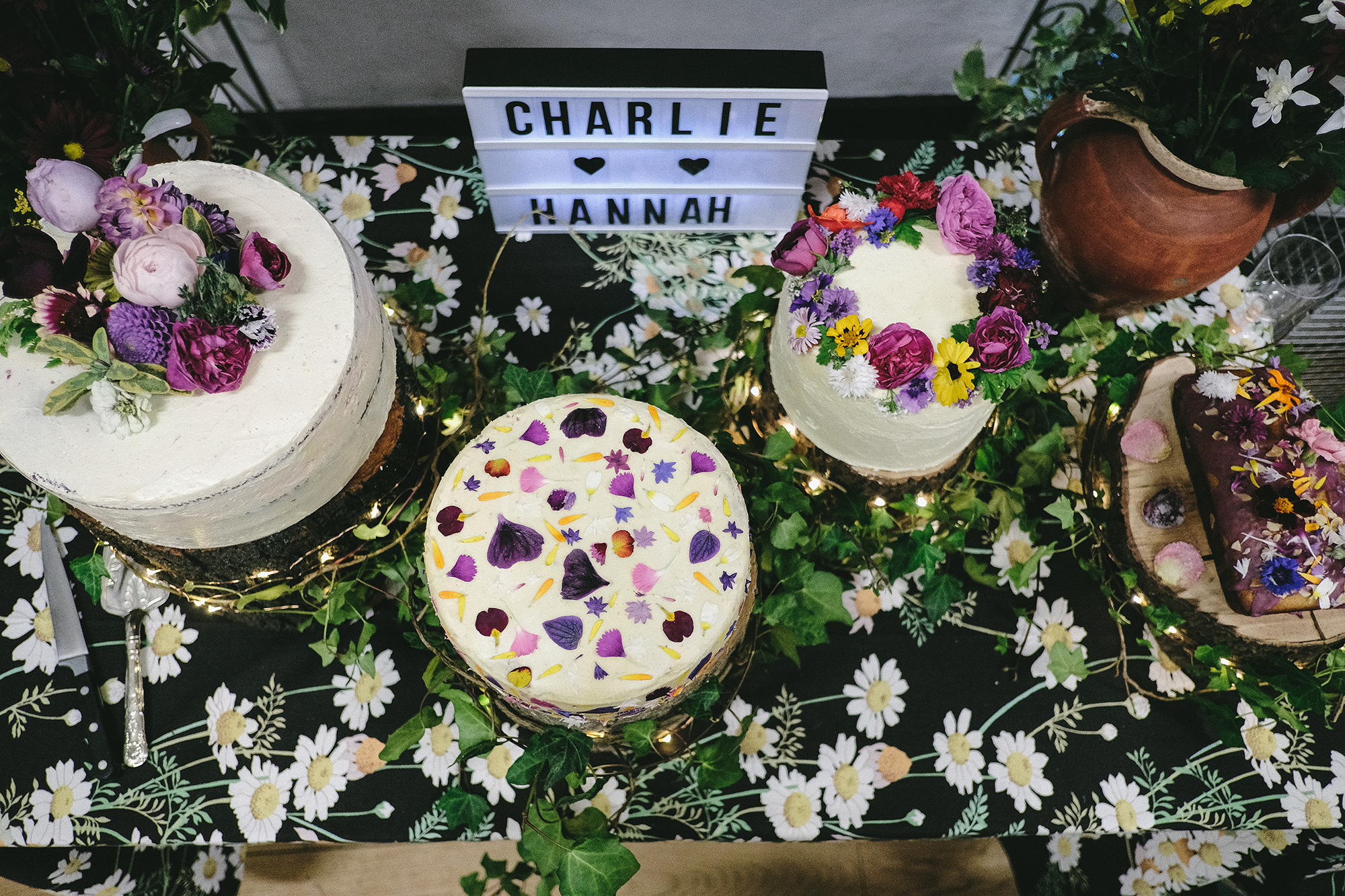 Guests were gifted bags full of good luck charms including fortune telling fish and celestial star pins.