Aberdeen's Amy Cromarty and Martin Sharman rolled up their sleeves to create their rustic farm wedding.
With help from family and friends, the couple power-washed, sewed, painted and cleaned their way to transforming Martin's family property for their rustic farm wedding on June 18, 2016.
"Our perfect wedding came together," Amy, 30, says of the DIY celebrations at East Cannahars Farm, Whitecairns, Aberdeen, celebrated with 160 family and friends.
"We roped in all of our friends and family to help get the farm ready, as well as participating in the day," the bride says.
Amy's uncle was the celebrant (all the way from Canada!) and another was the MC, while friends played their part in the evening band, decorating the cake and performing magic tricks at the drinks reception.
"On the day, it wasn't just the two of us and our wedding party who were proud of our day – so many of our guests helped in some way, the day was a result of all of their very generous help," Amy says of her and Martin's, 32, celebrations.
"We like to think our very varied decorations and farm backdrop led to an eclectic and rustic style wedding!"
Photos courtesy of Hayley Fraser Photography.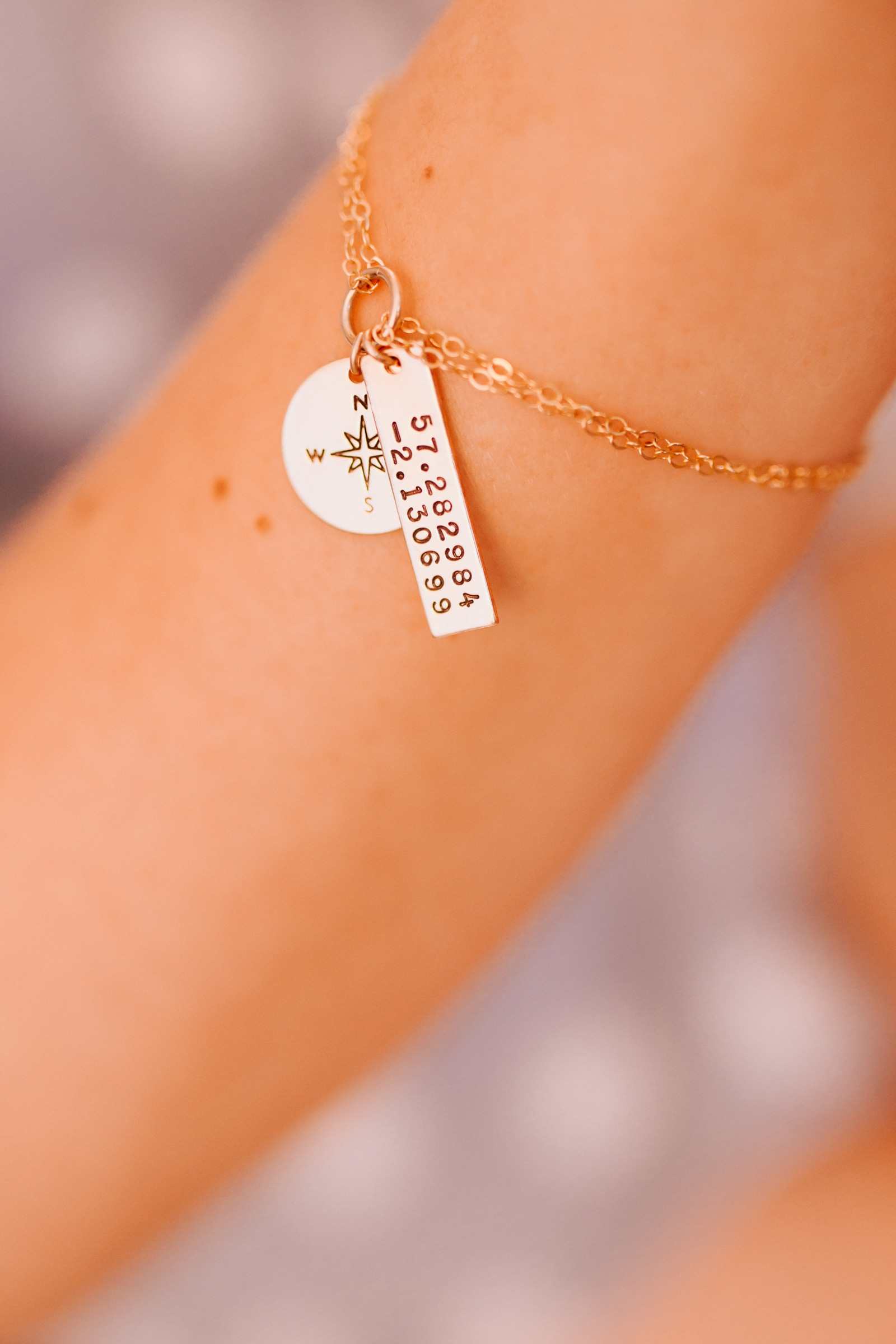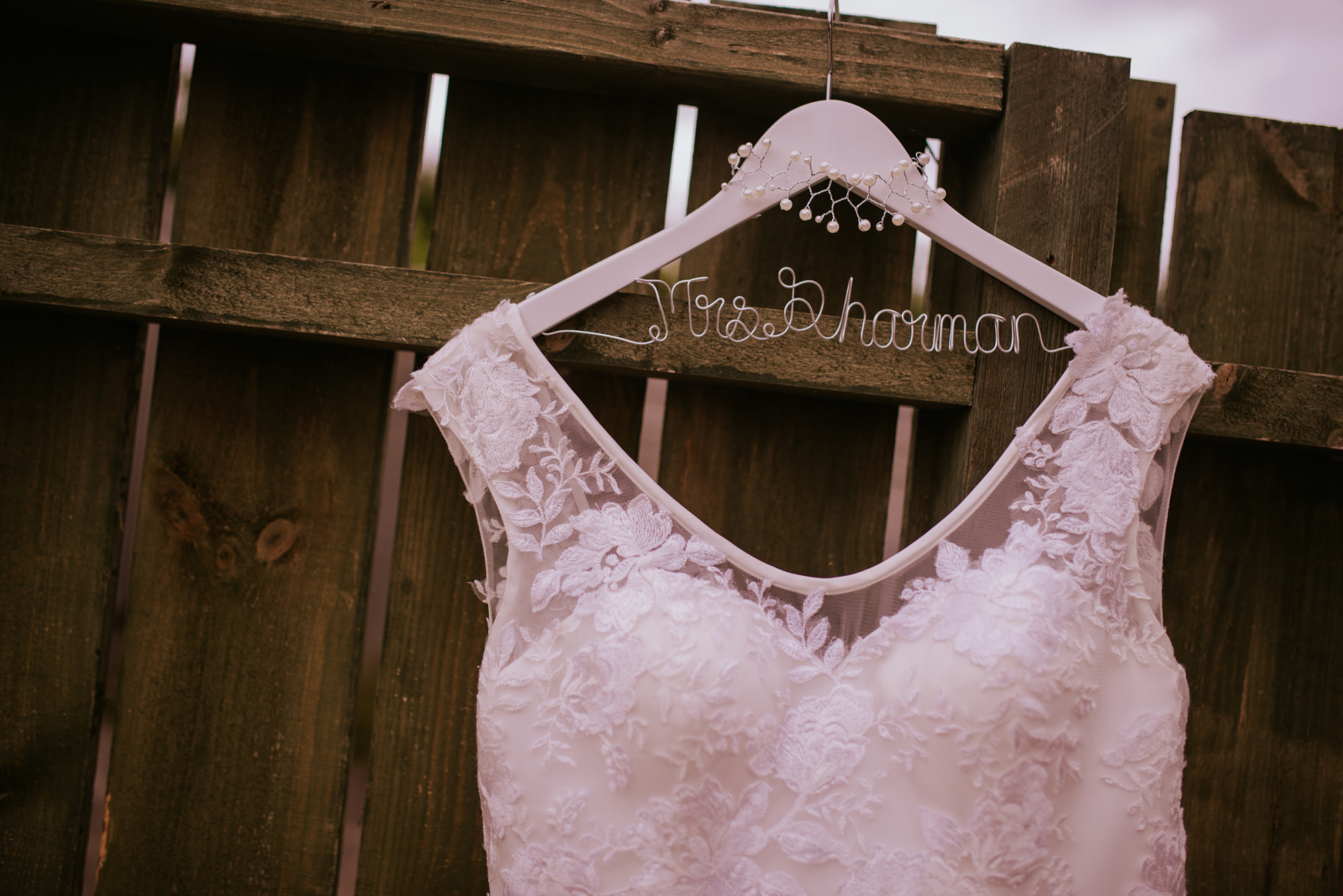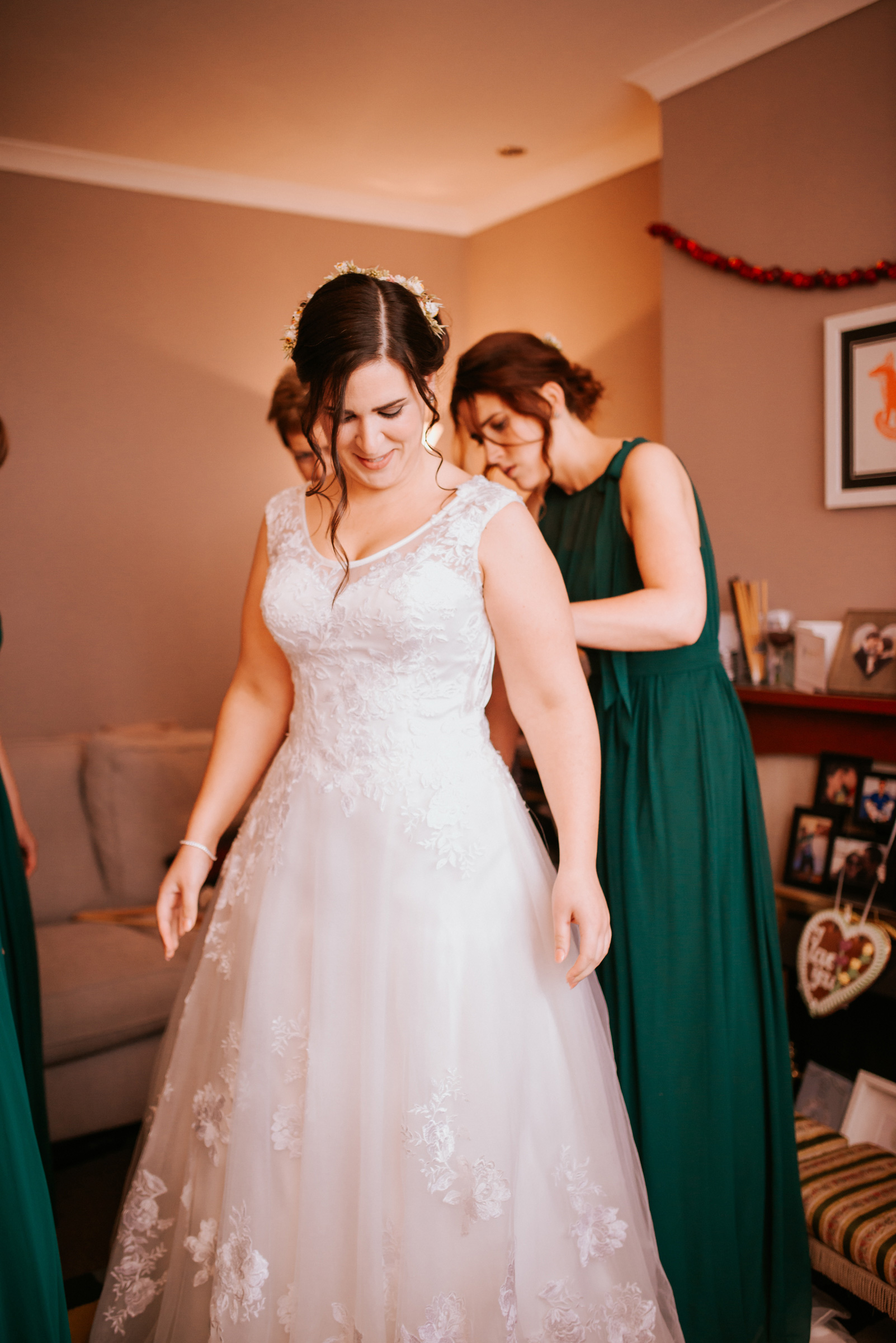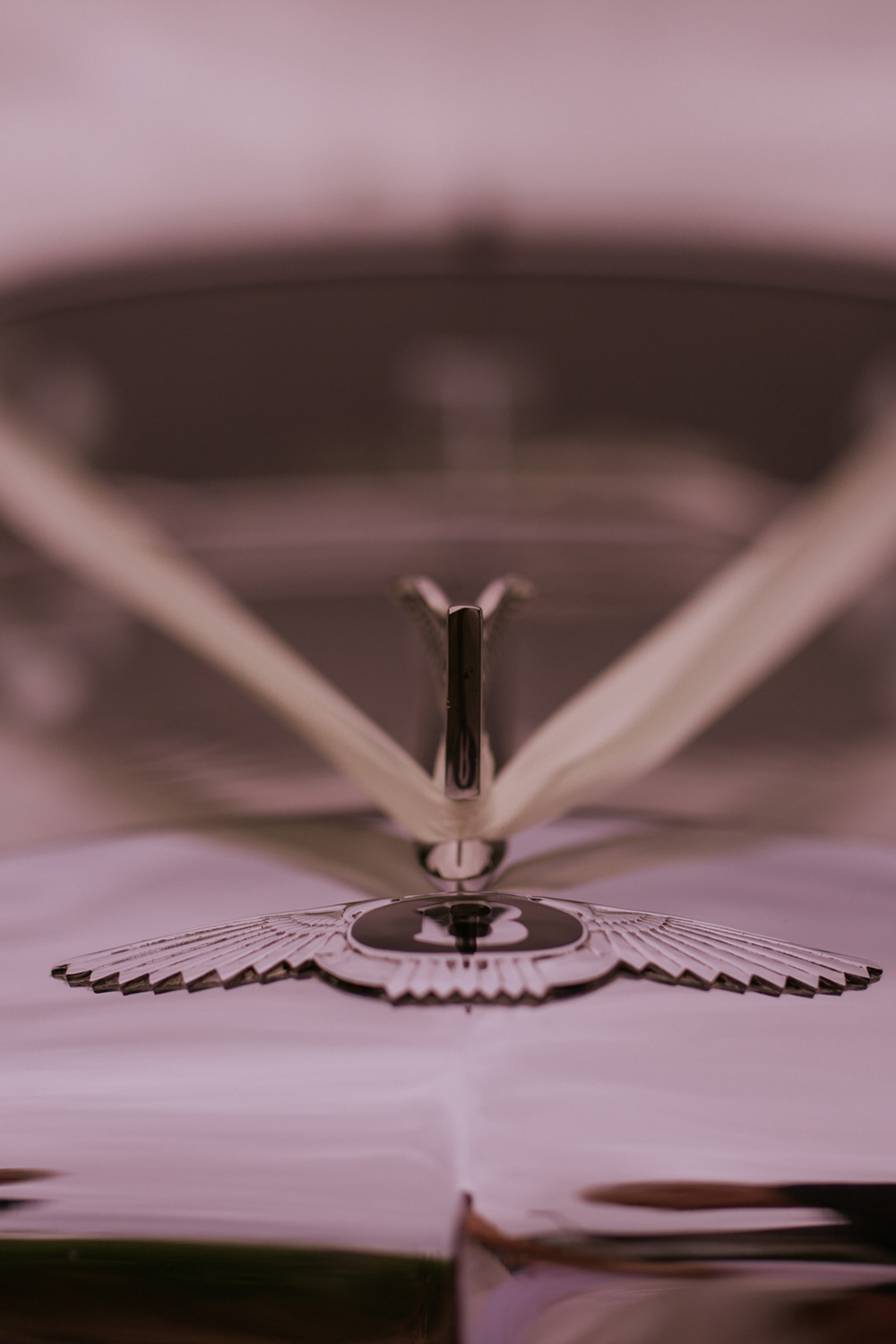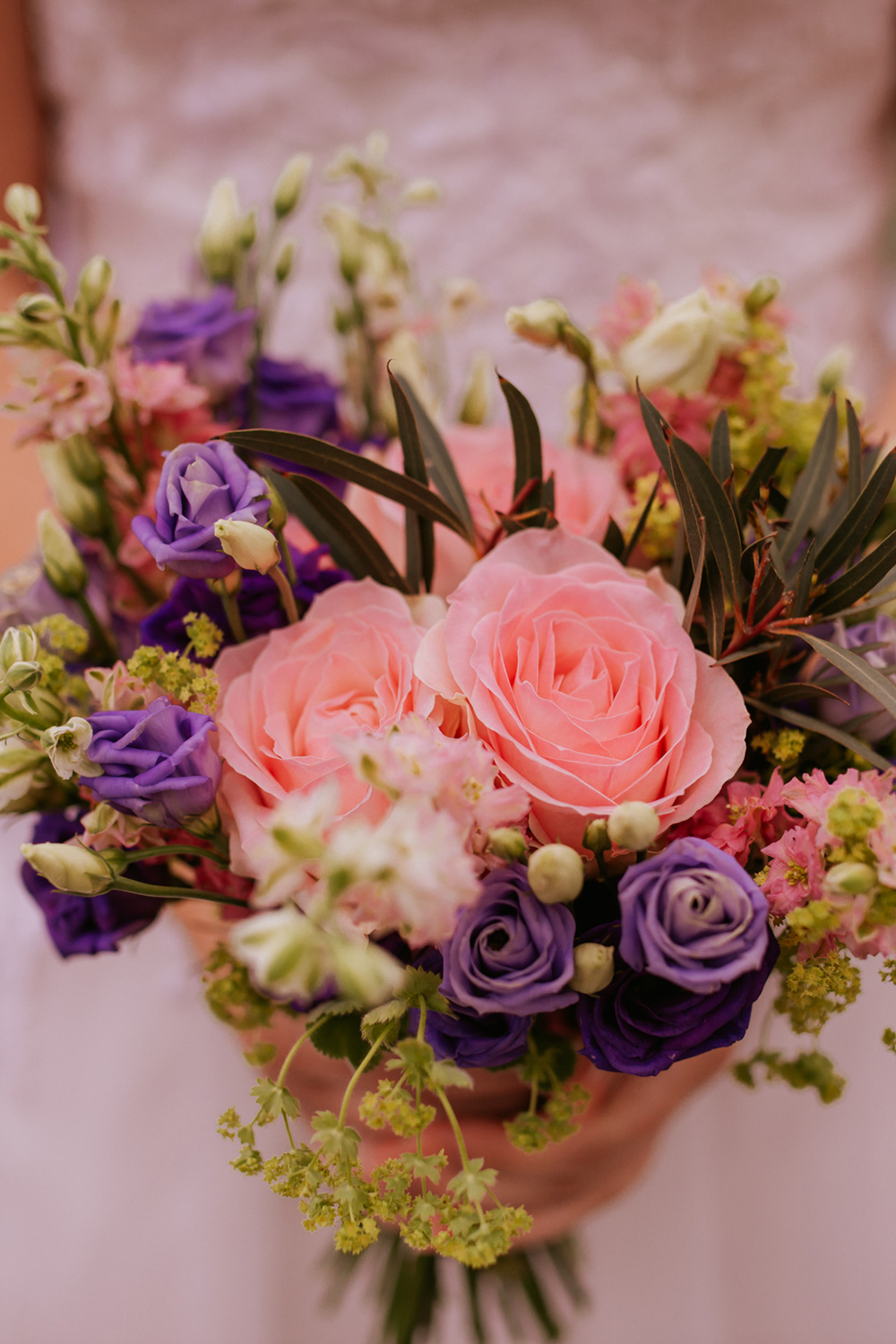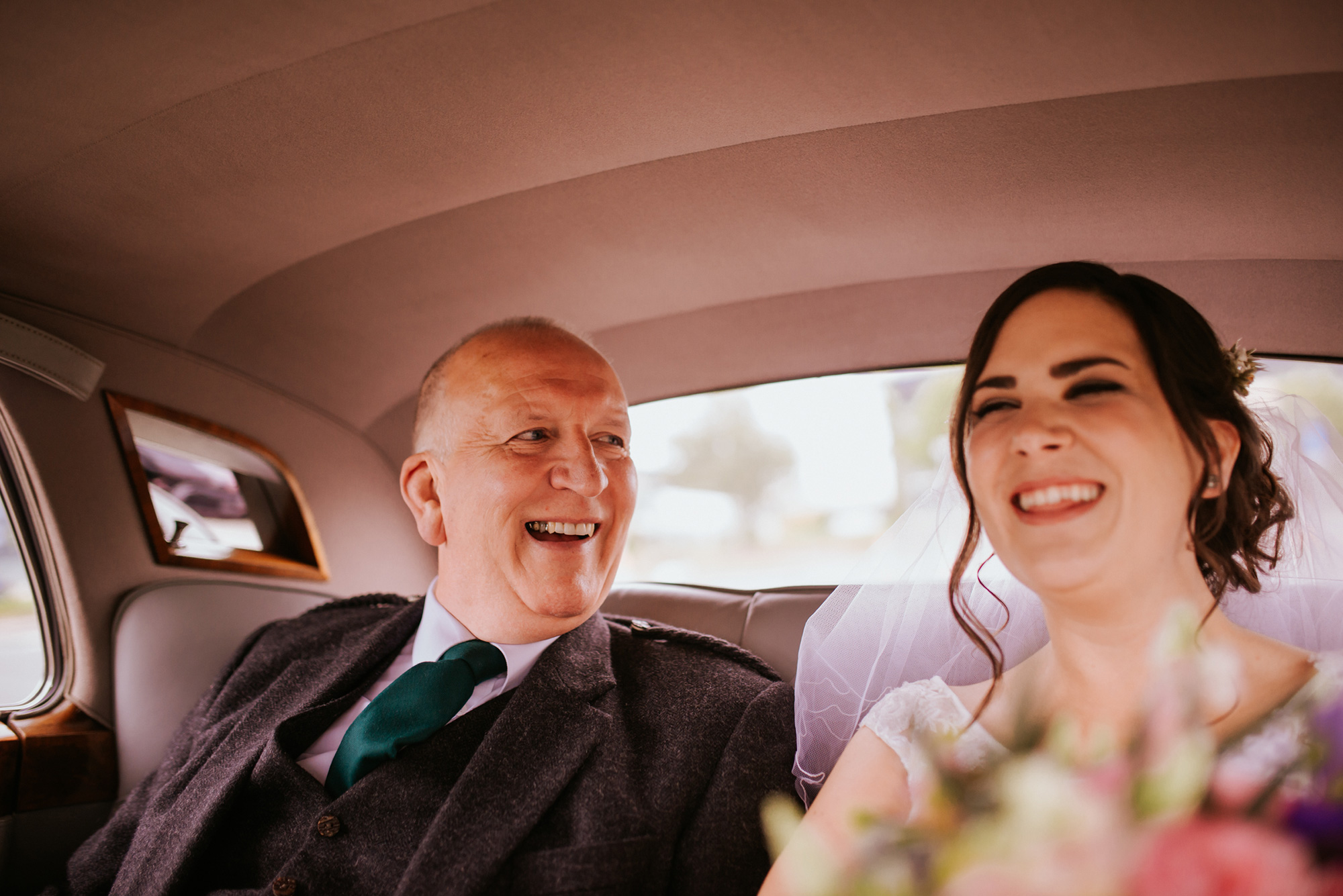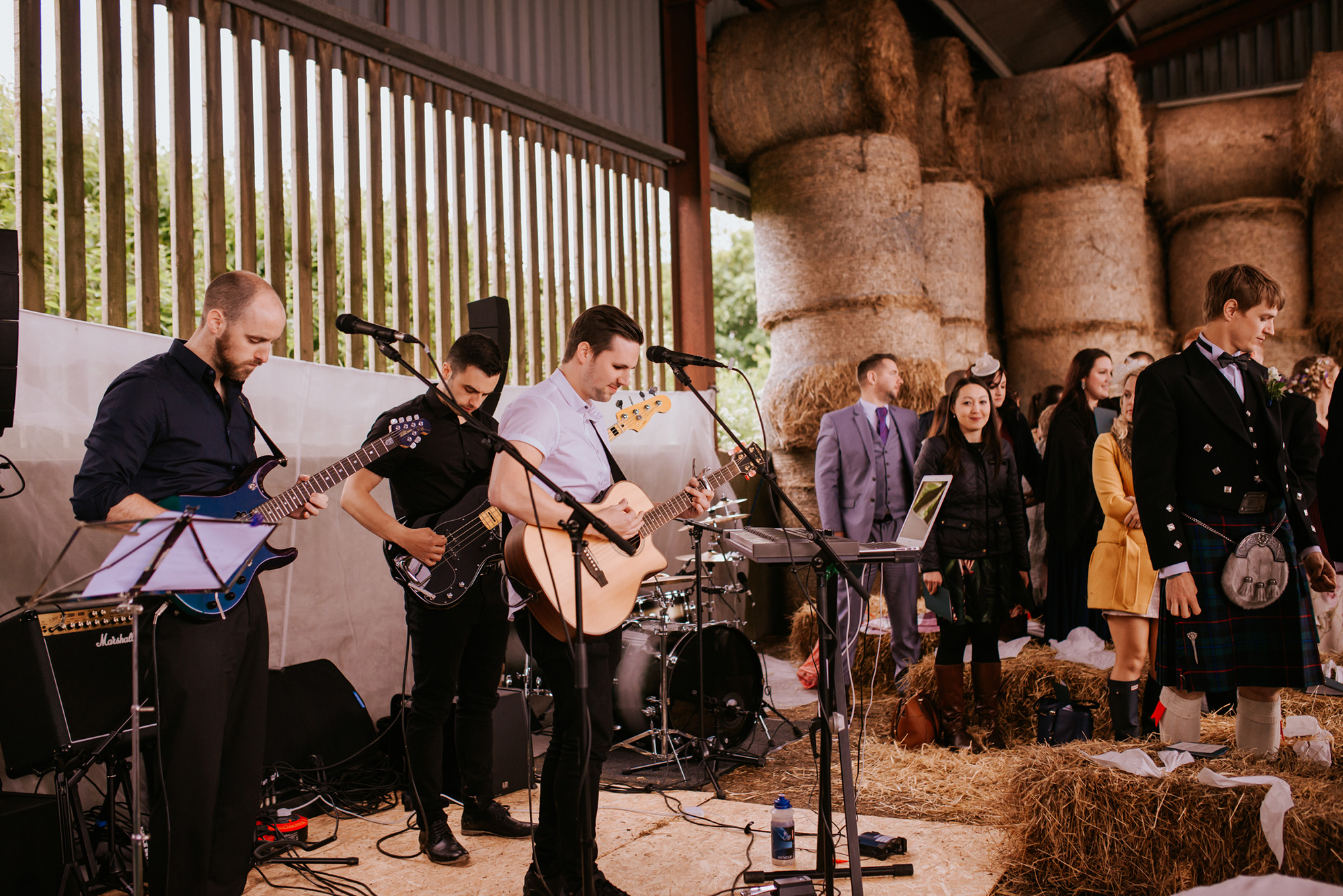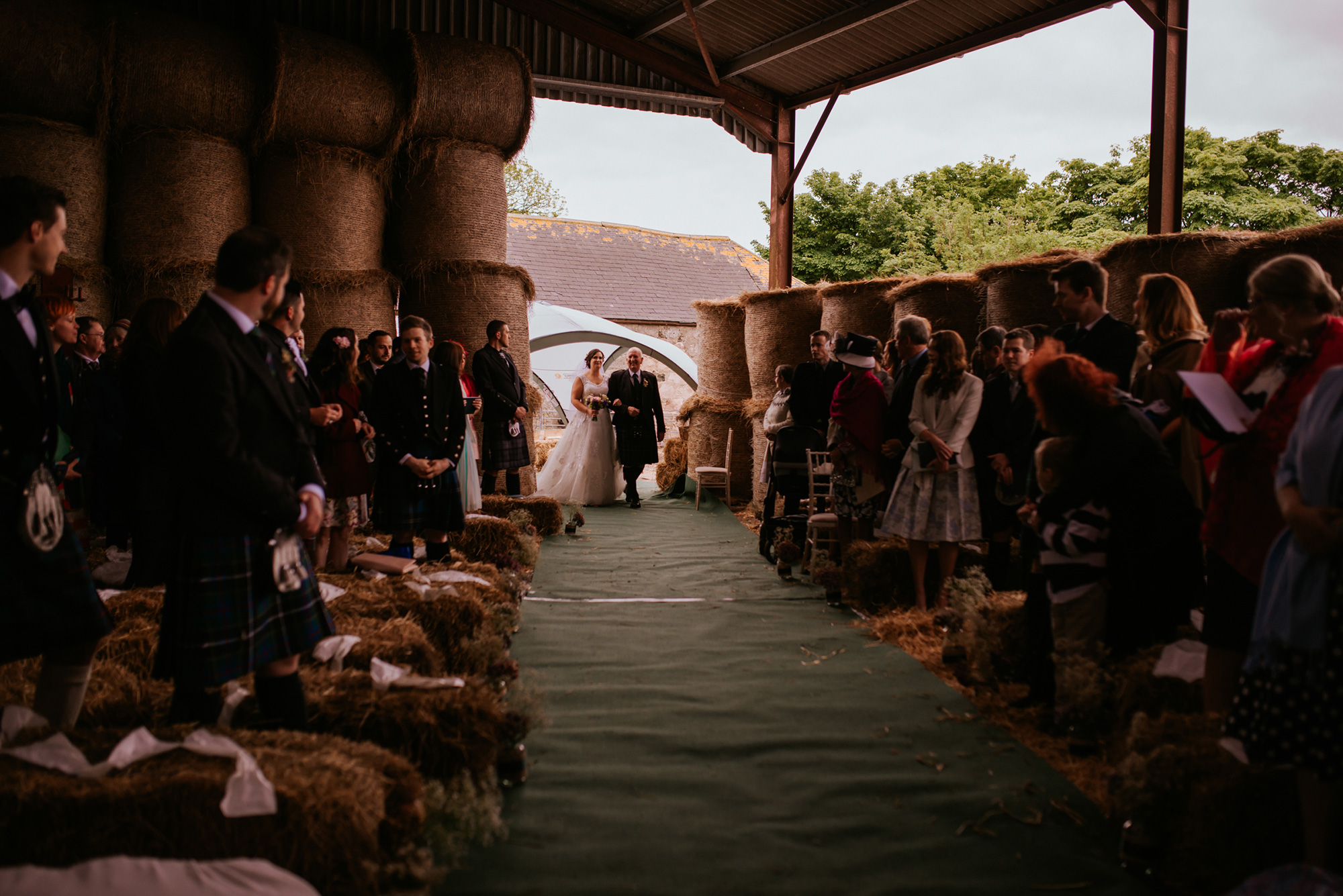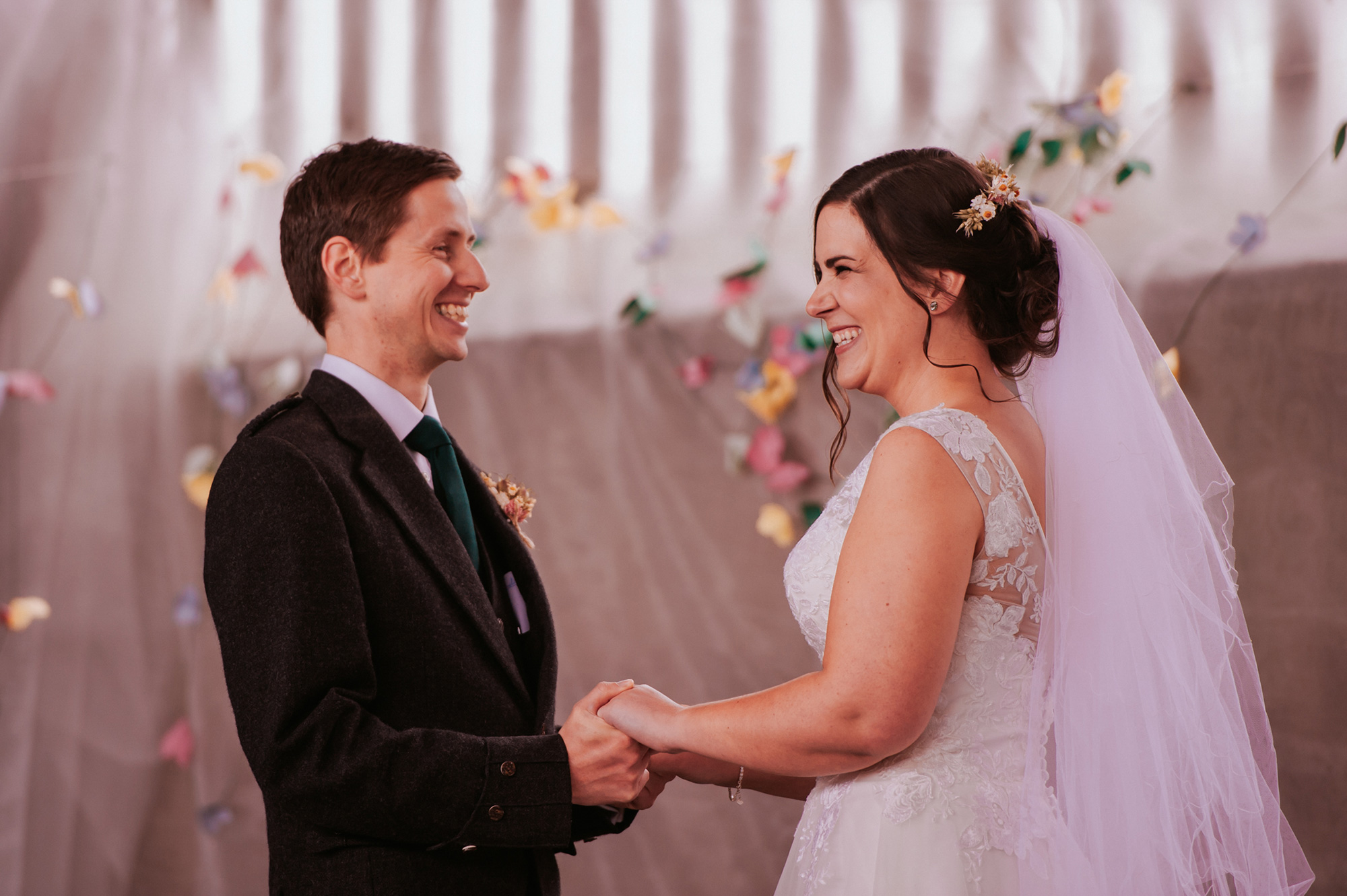 Martin and Amy met at the Edinburgh Fringe Festival in 2012. "Martin and I have a lot of shared interests, especially travelling together and seeing new places and things, as well as enjoying sharing our own interests with one another," the bride says.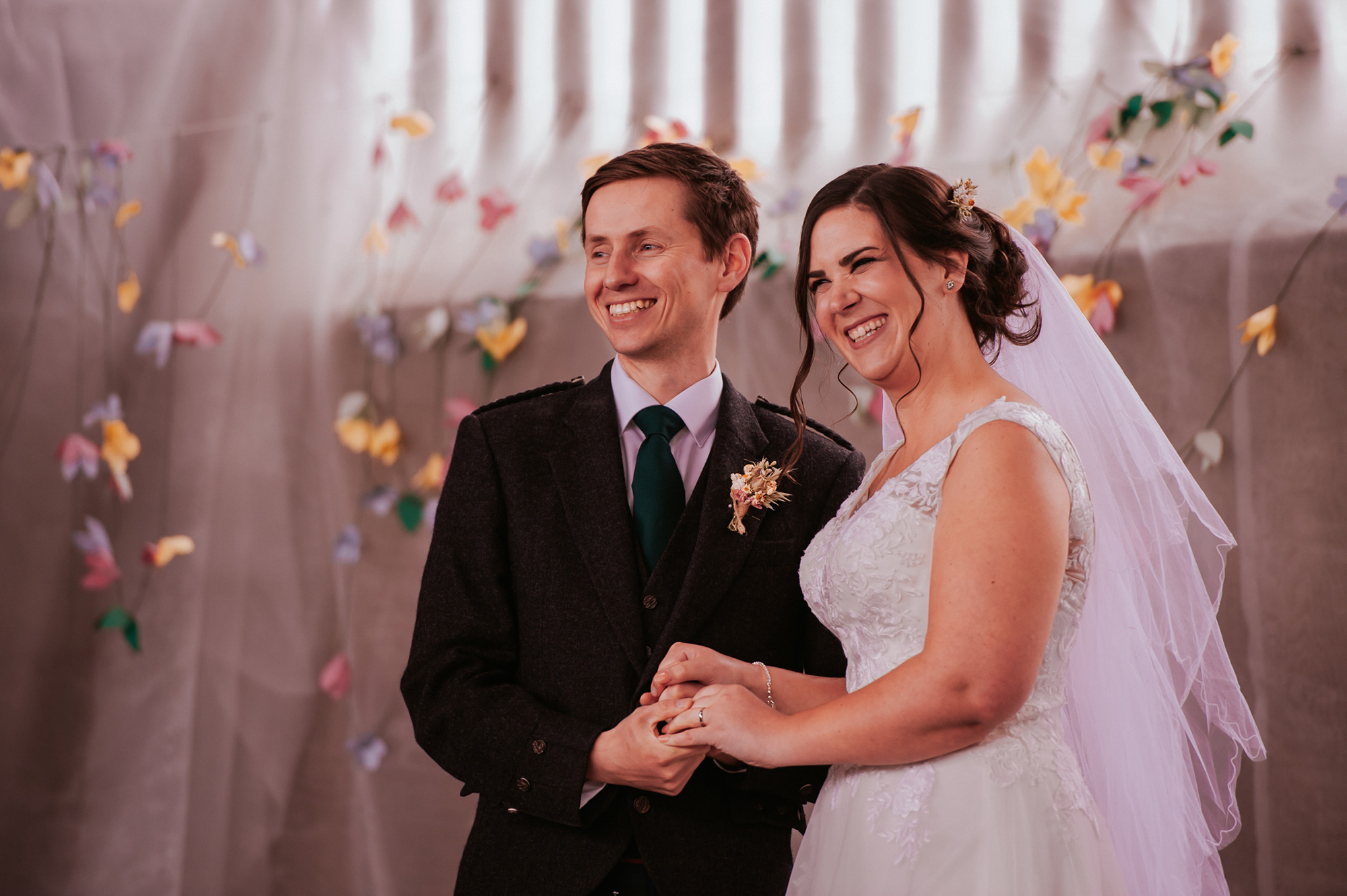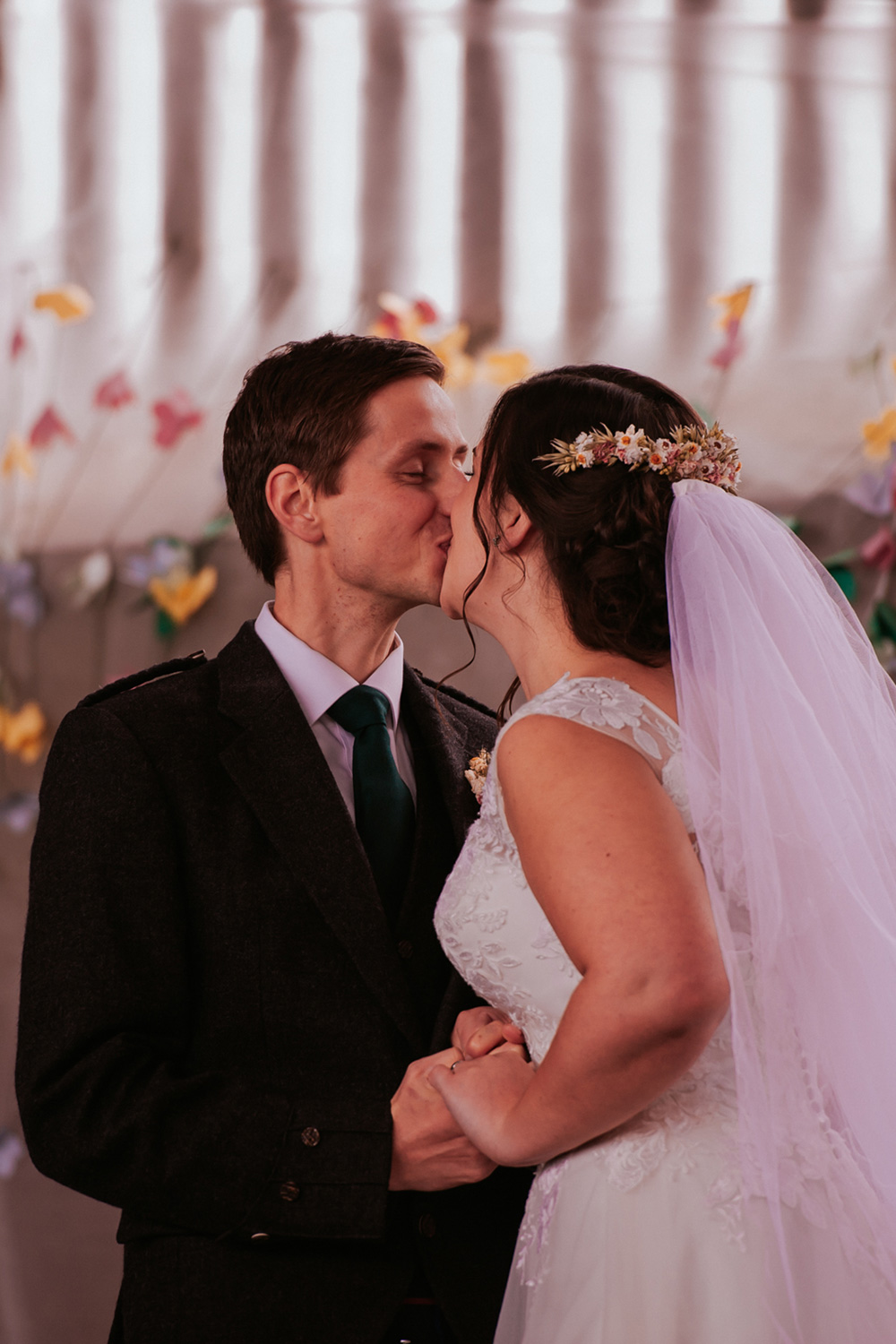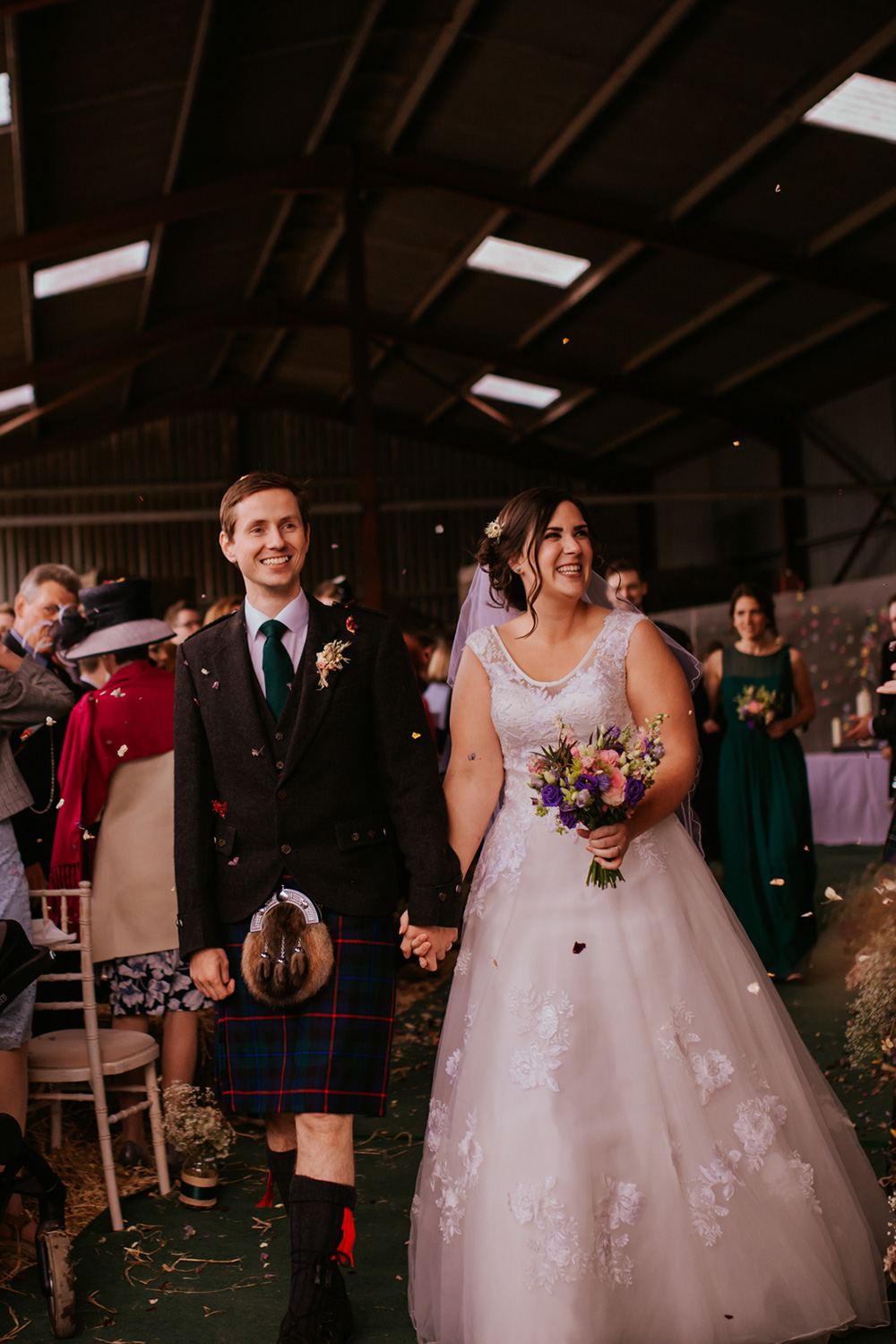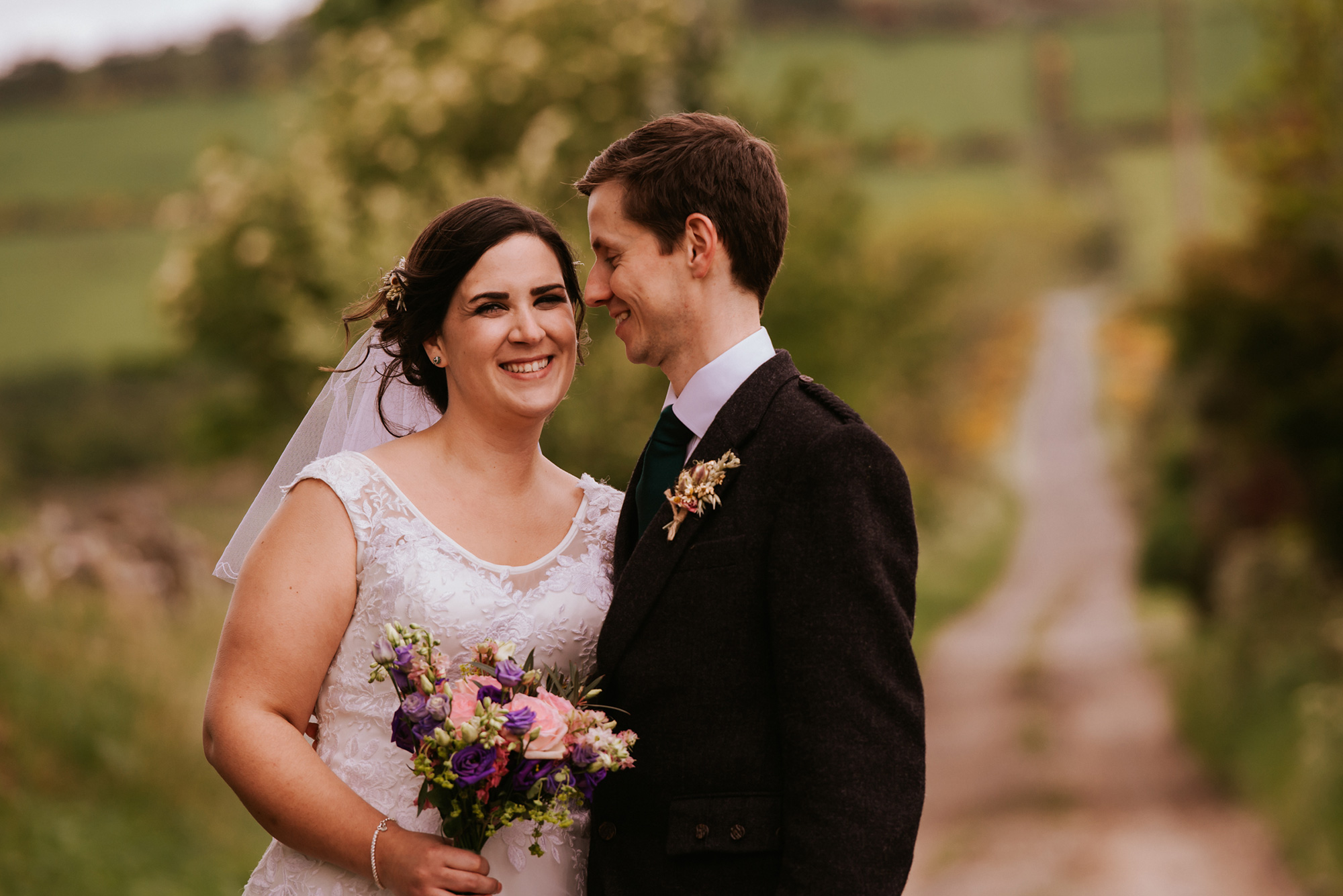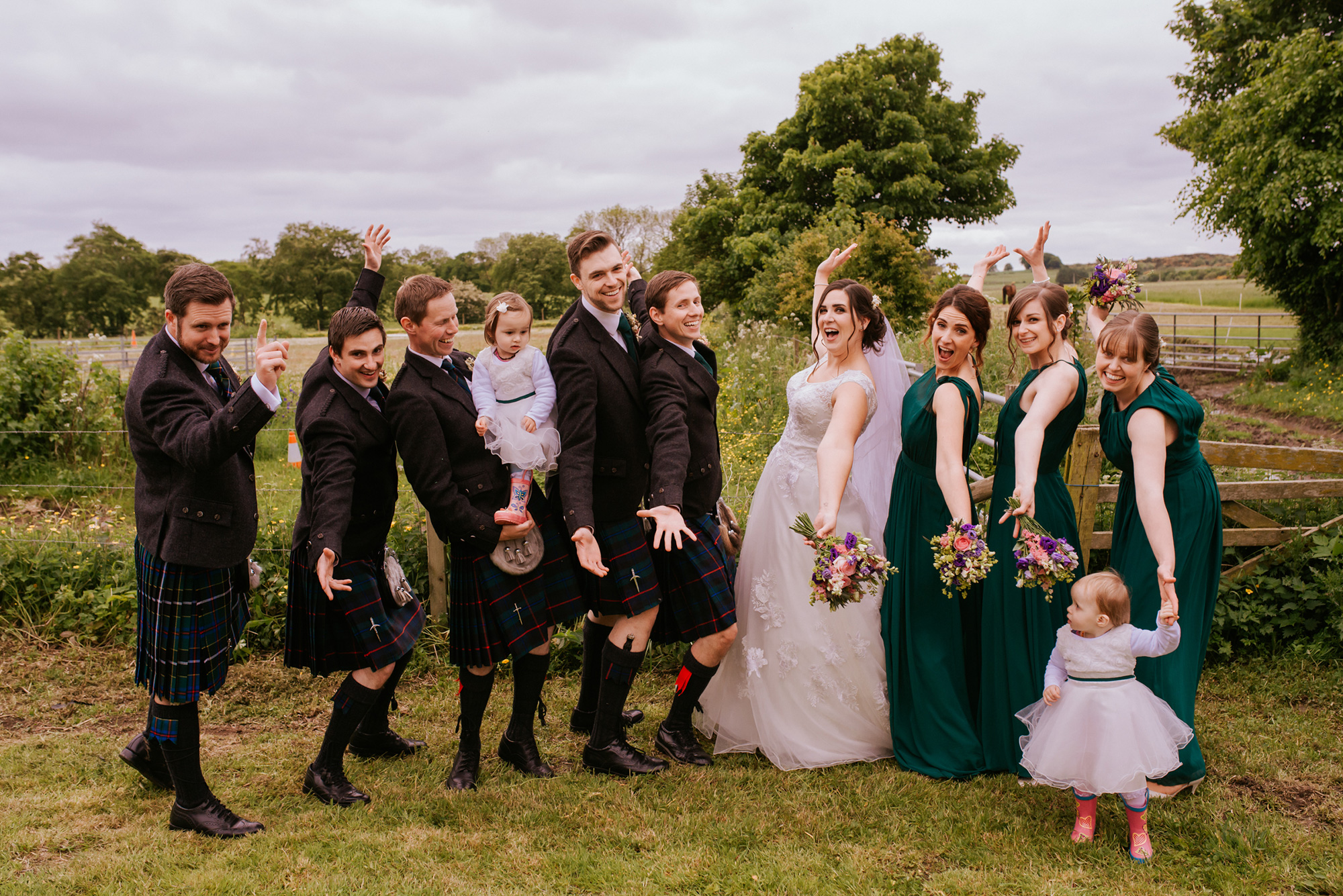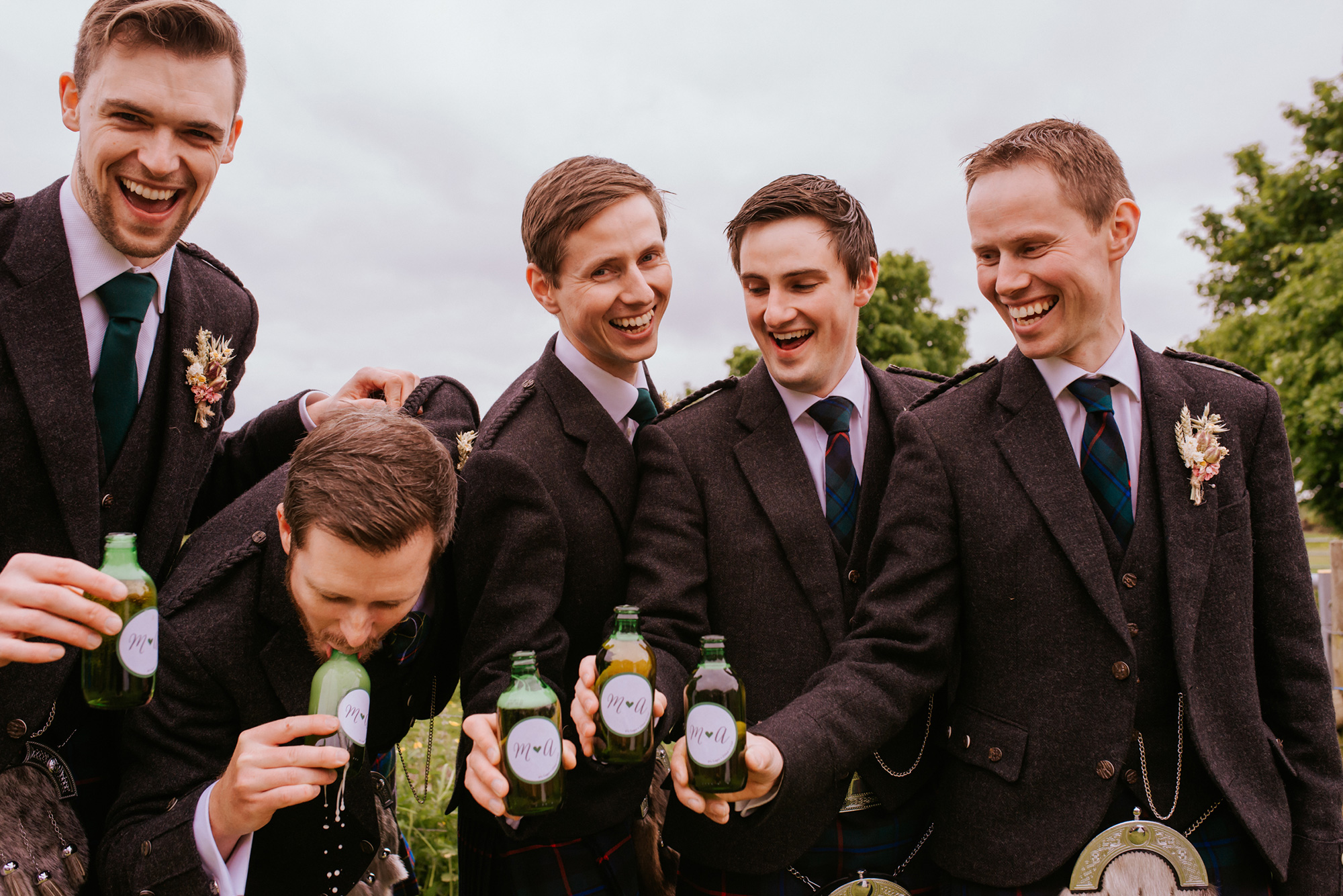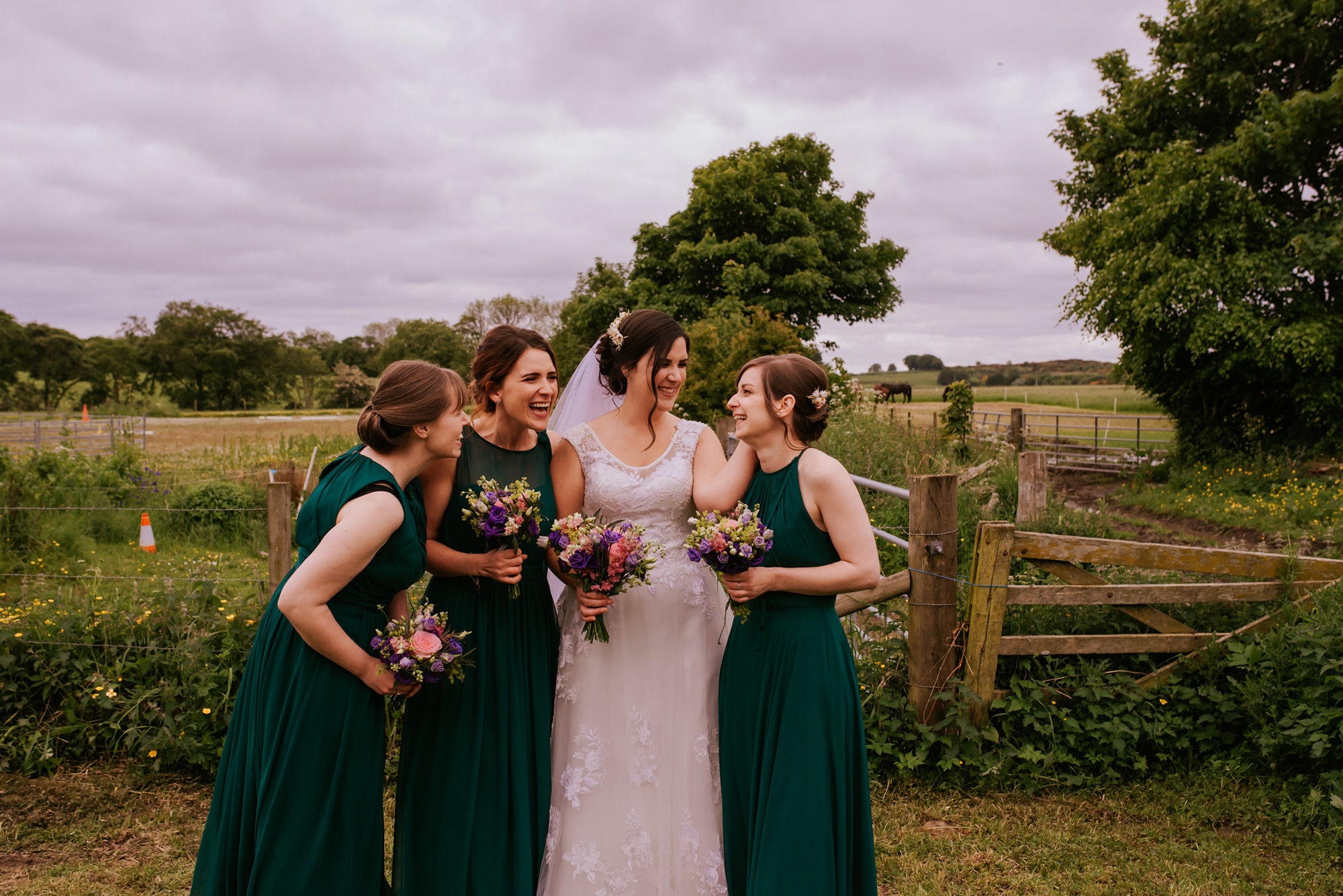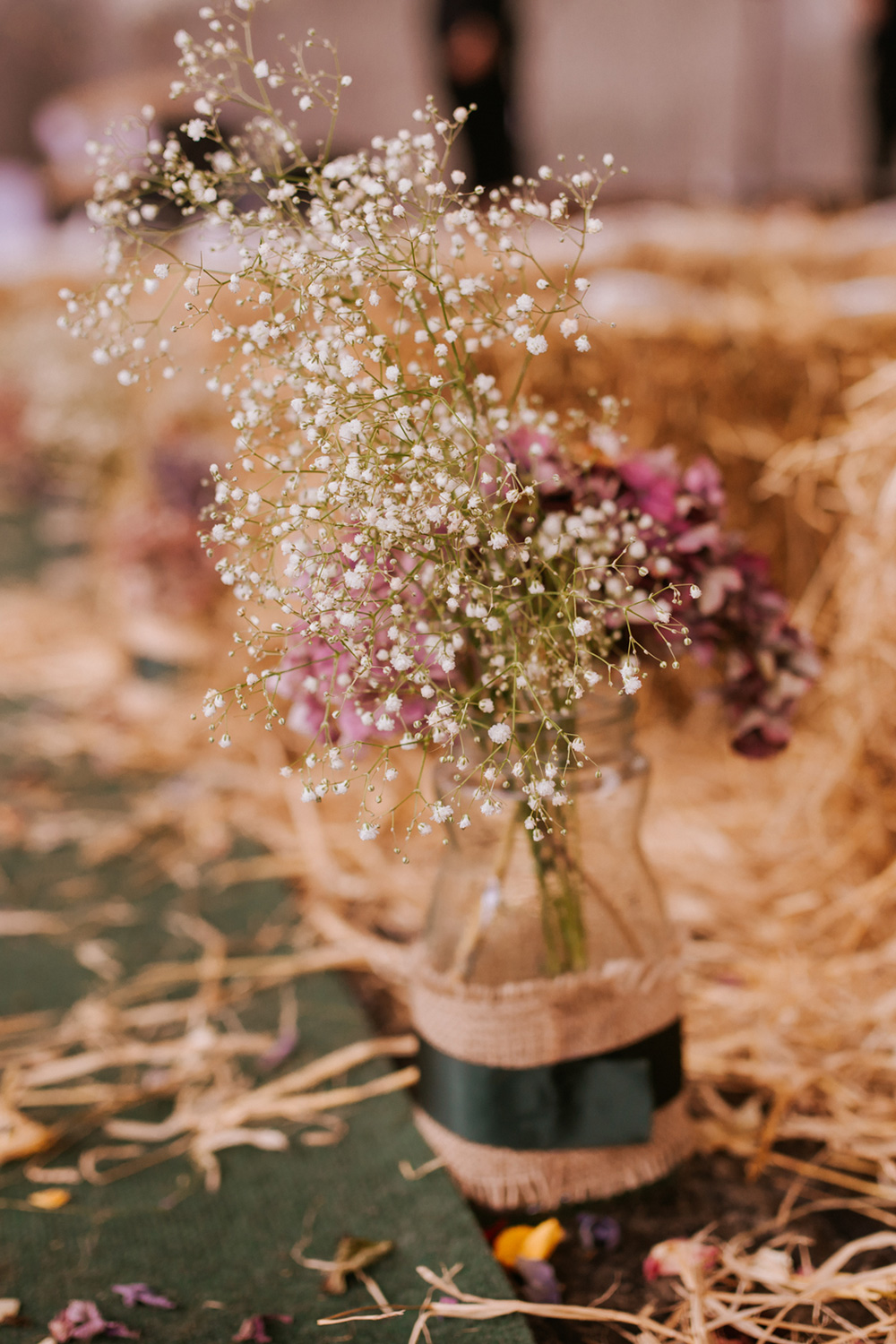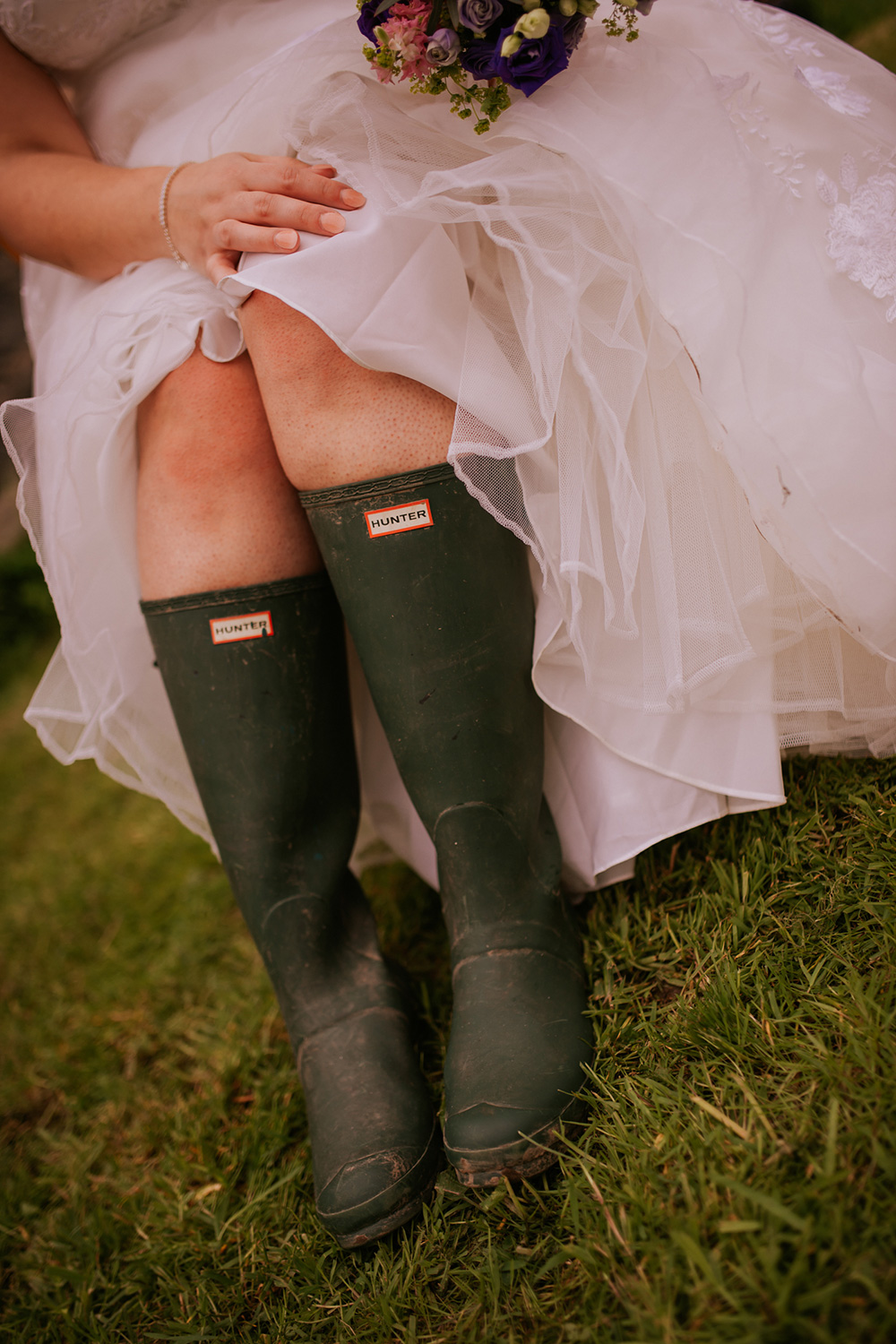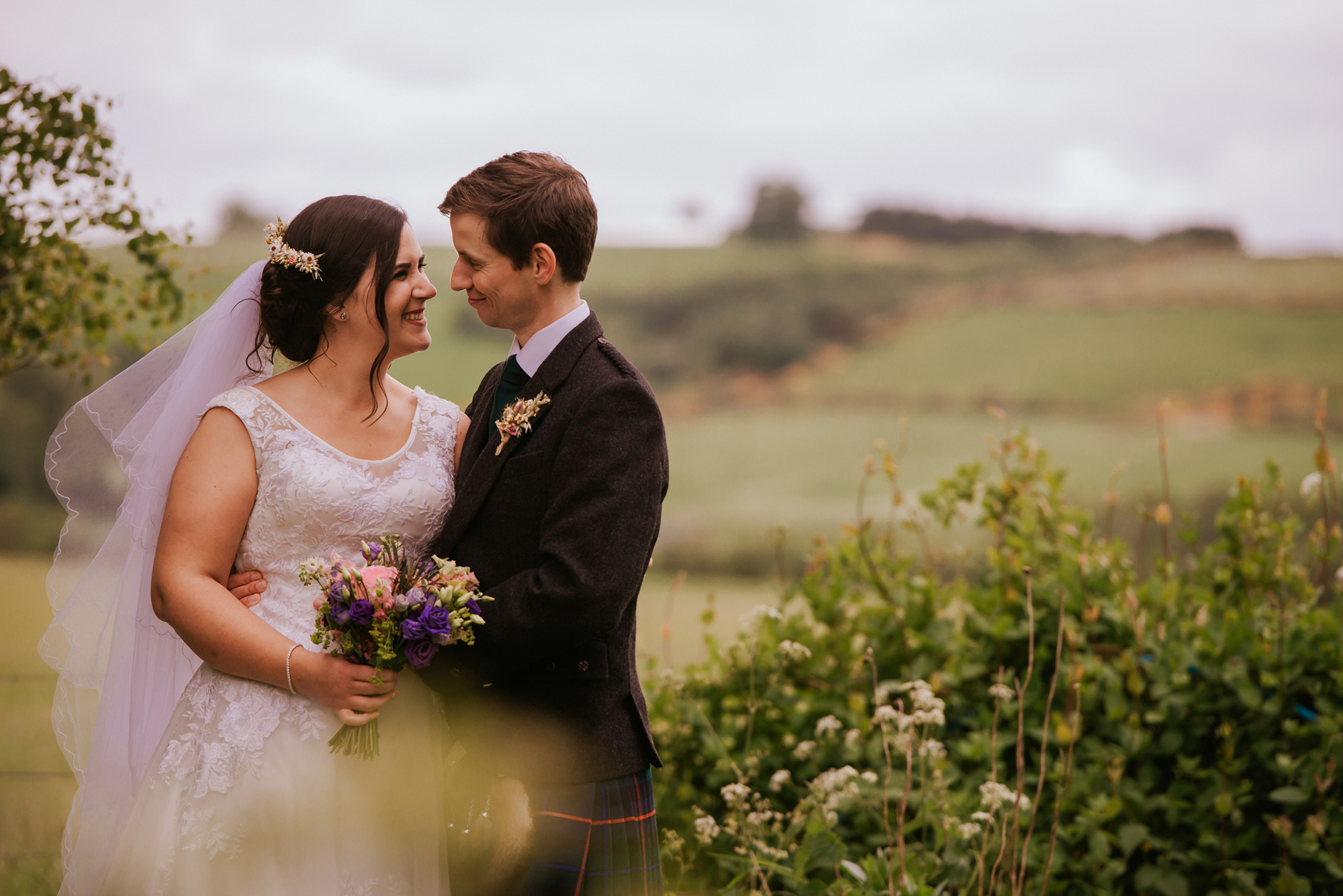 Amy had her lace wedding gown's neckline altered to suit her style and paired it with heels from Charlotte Mills.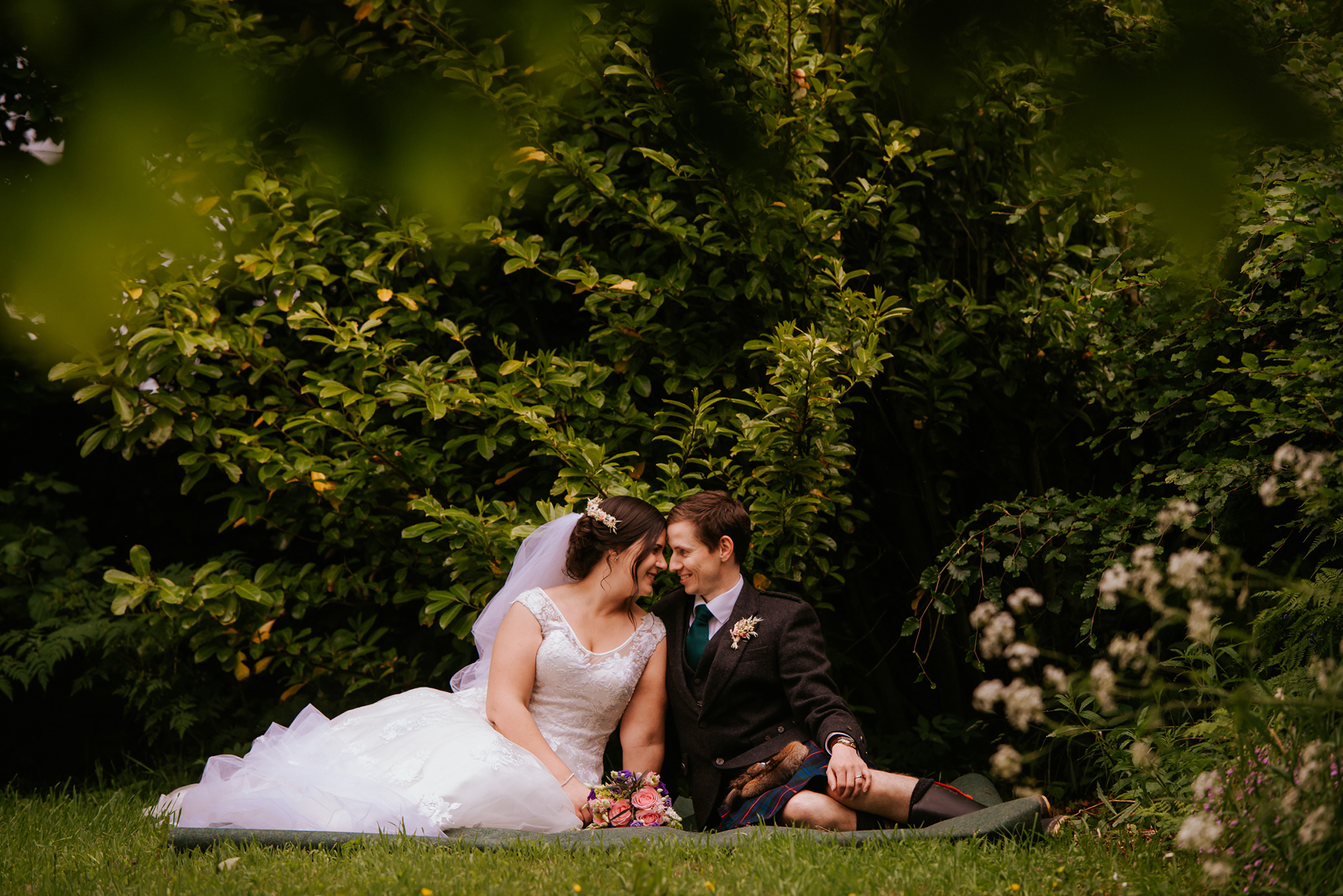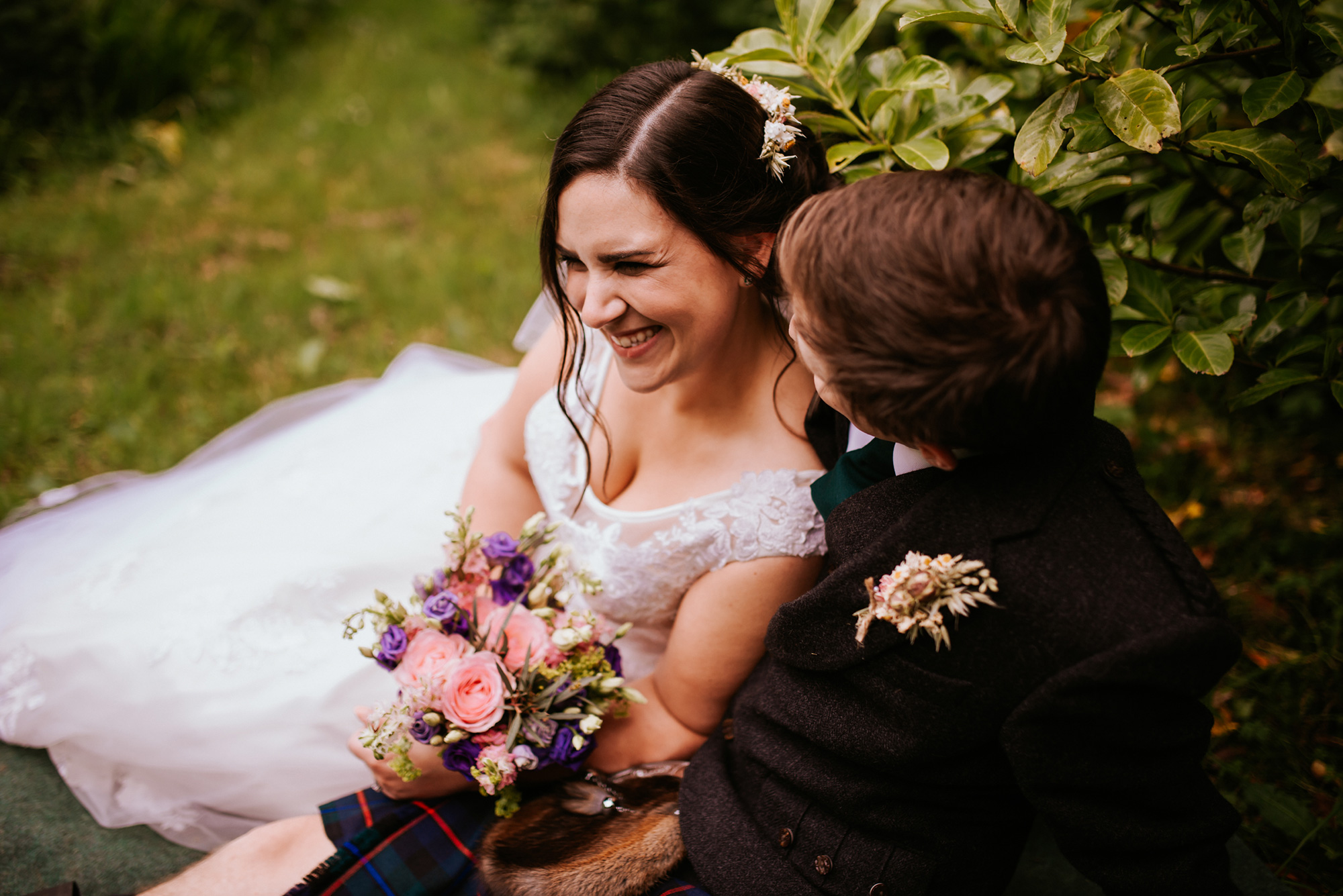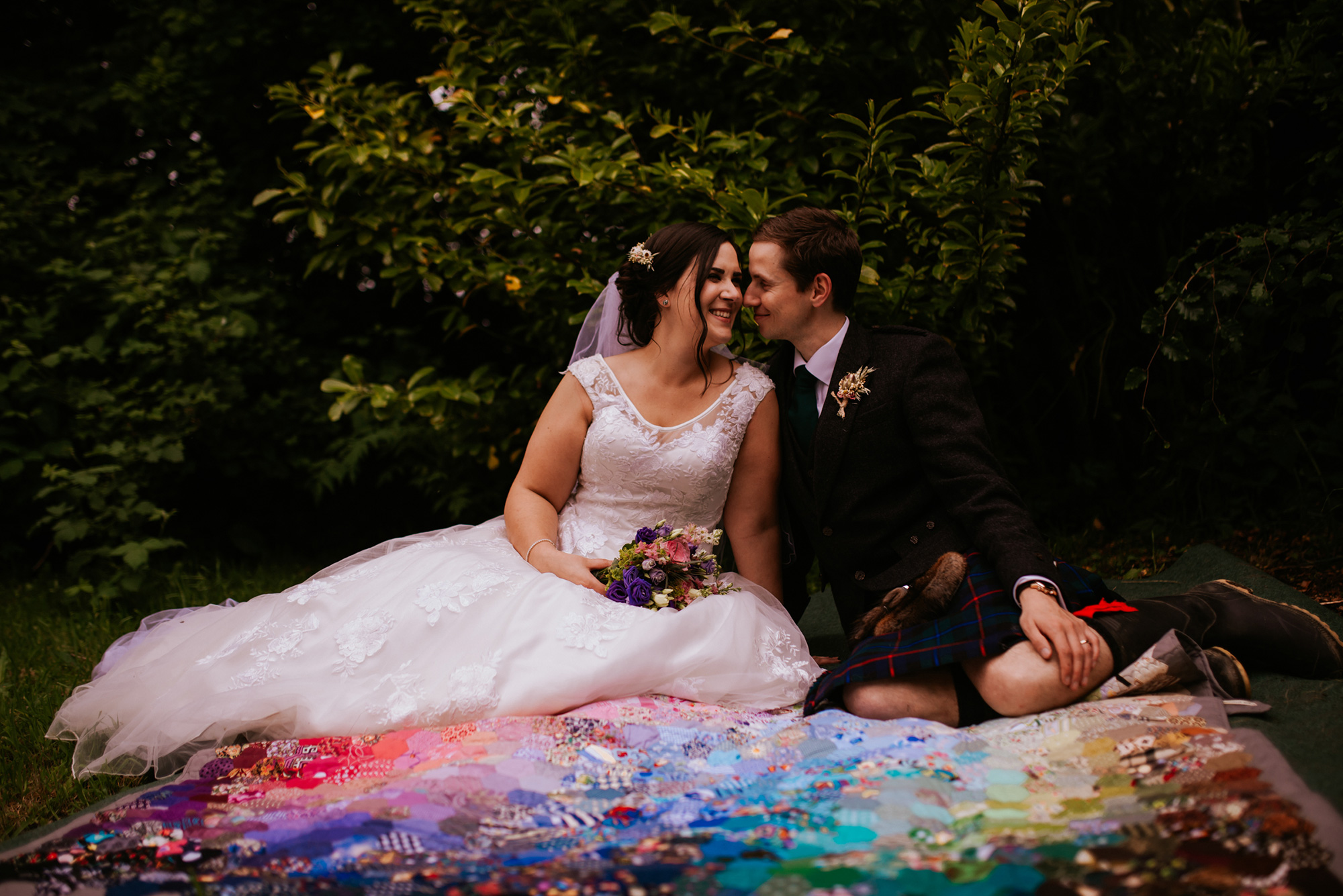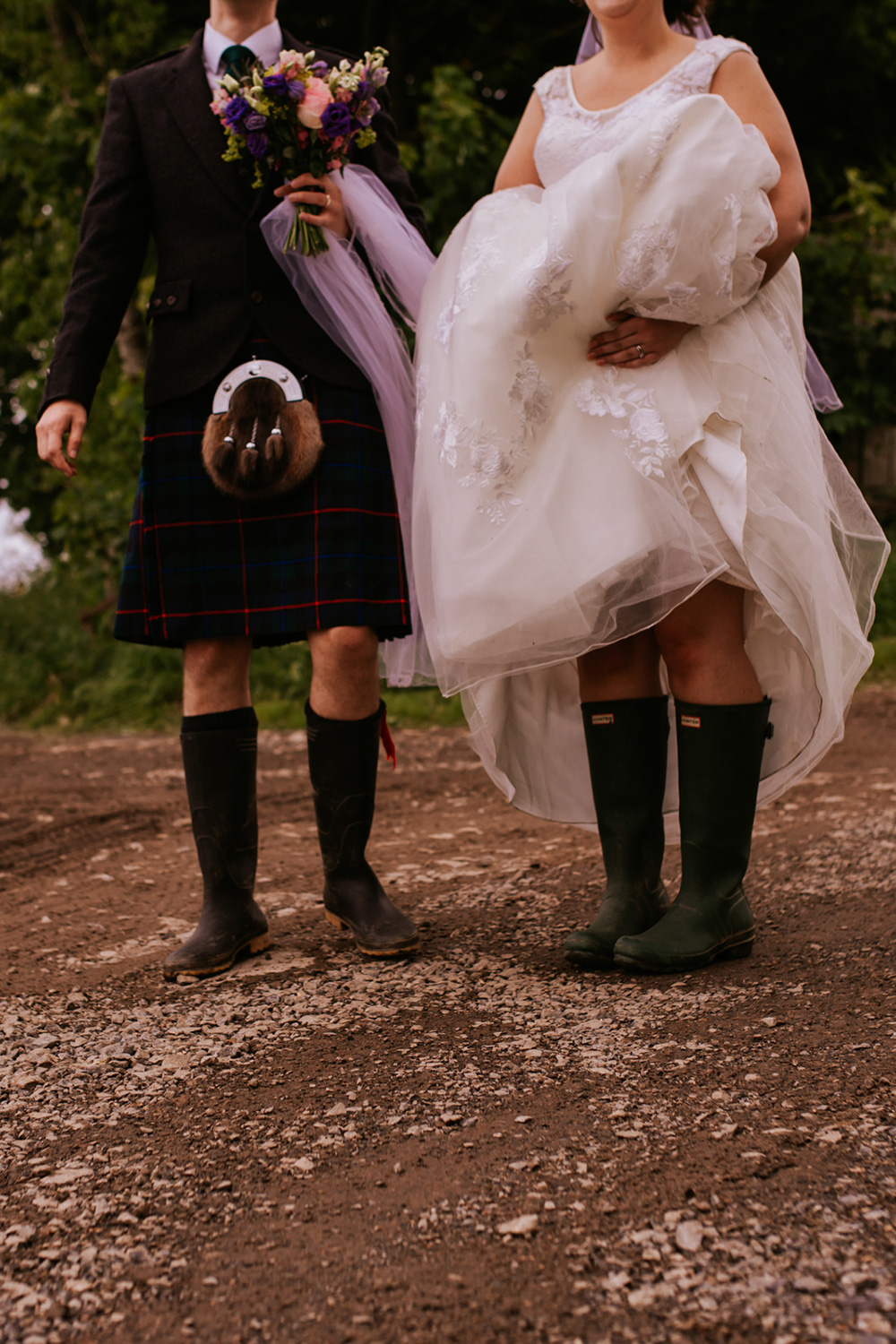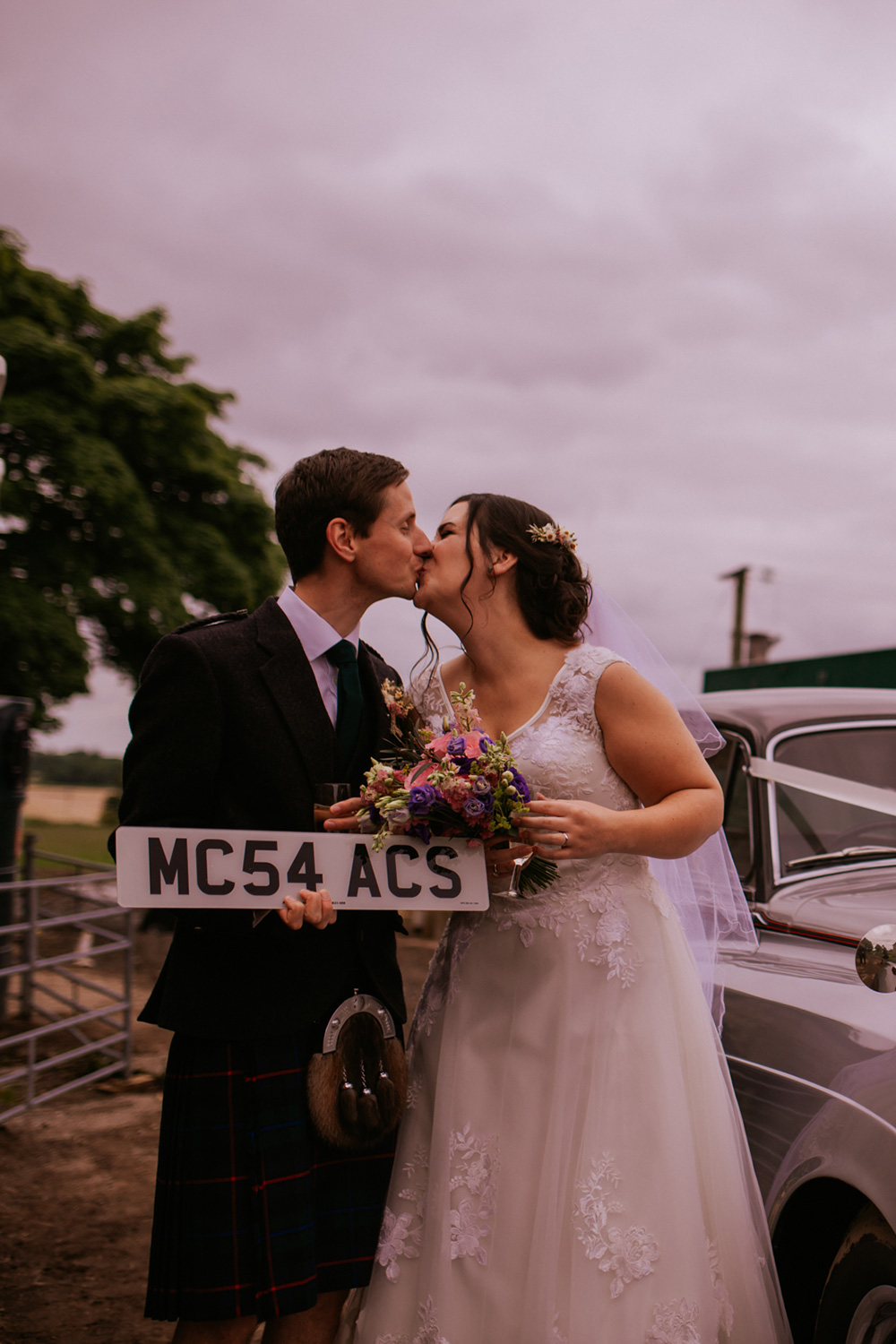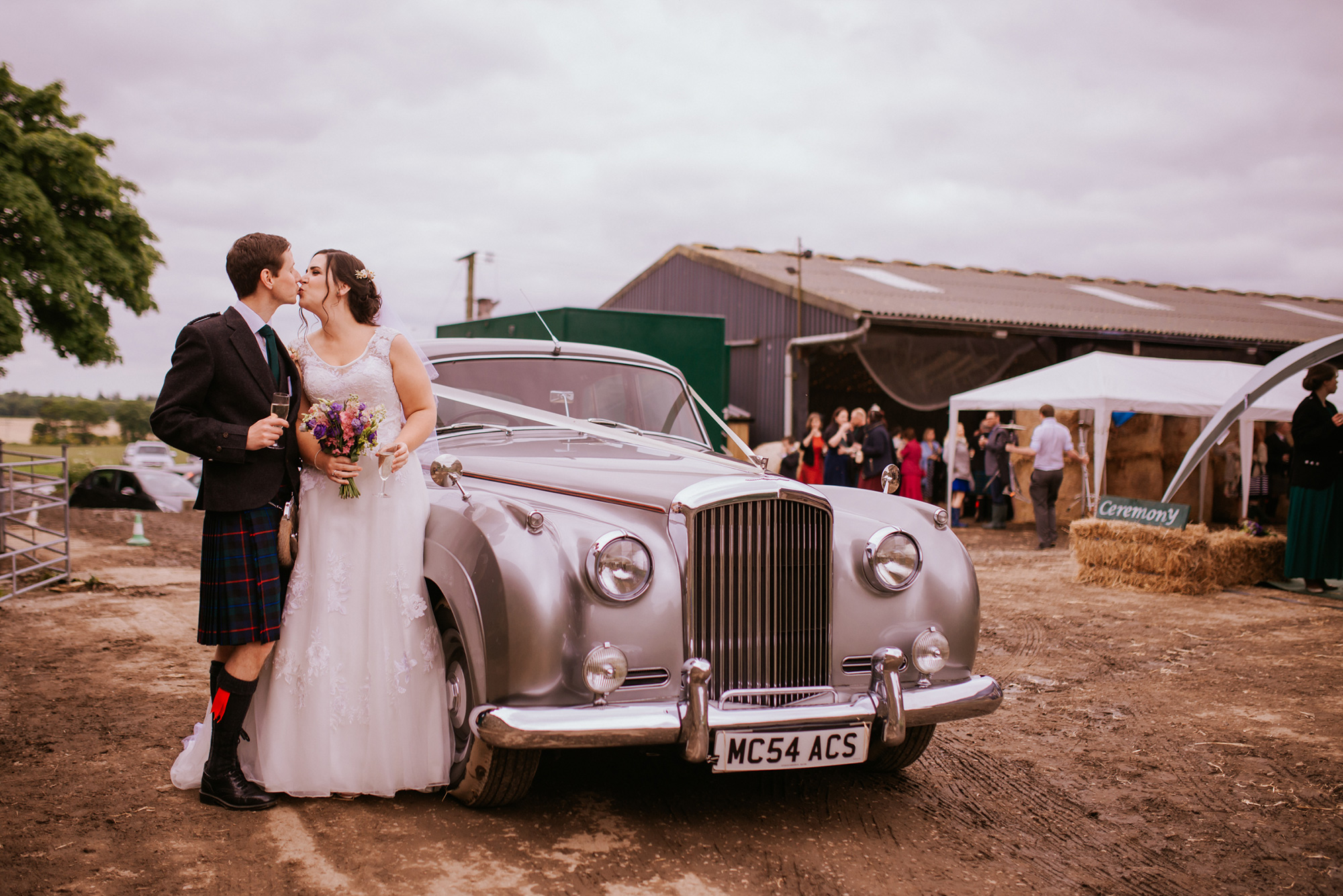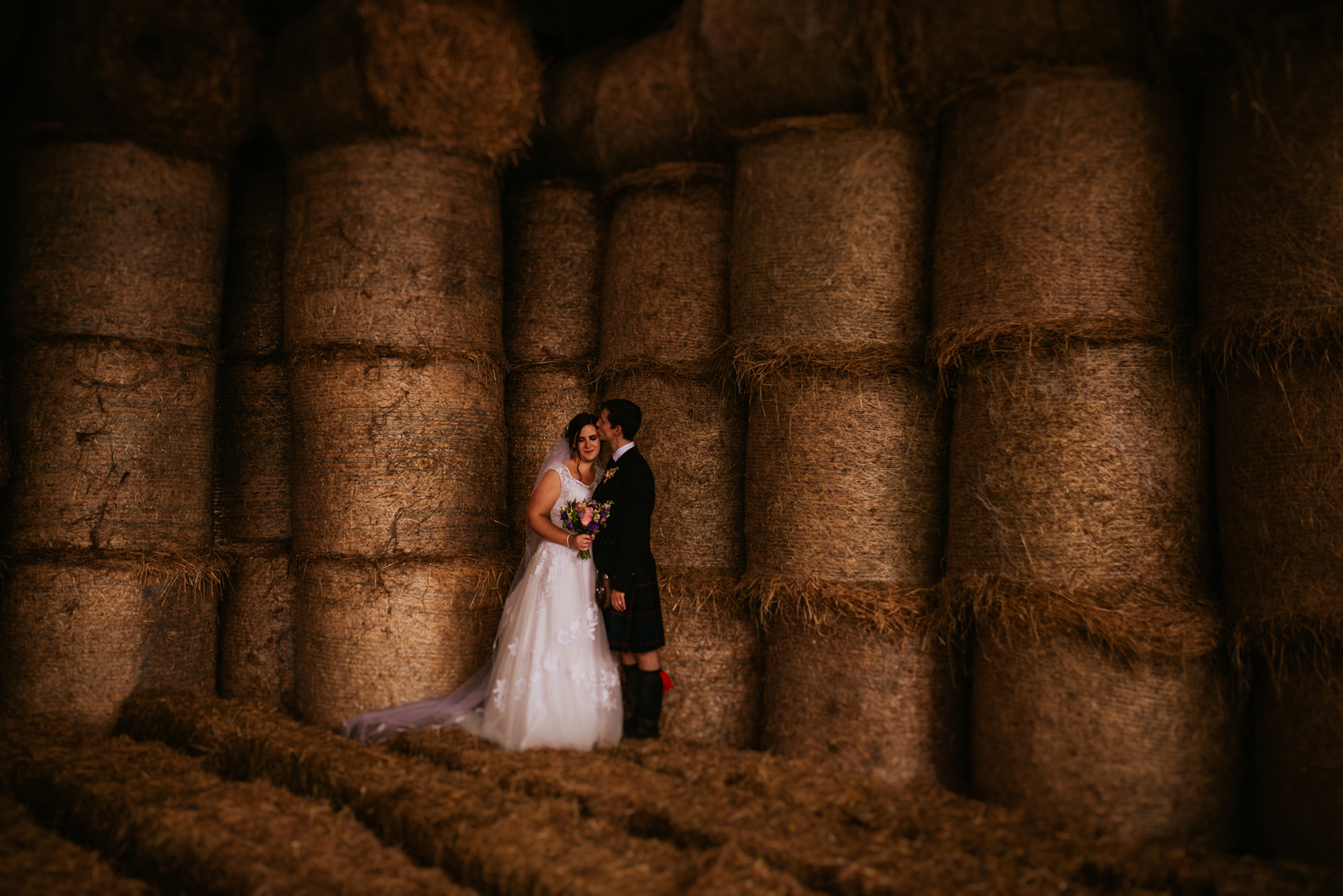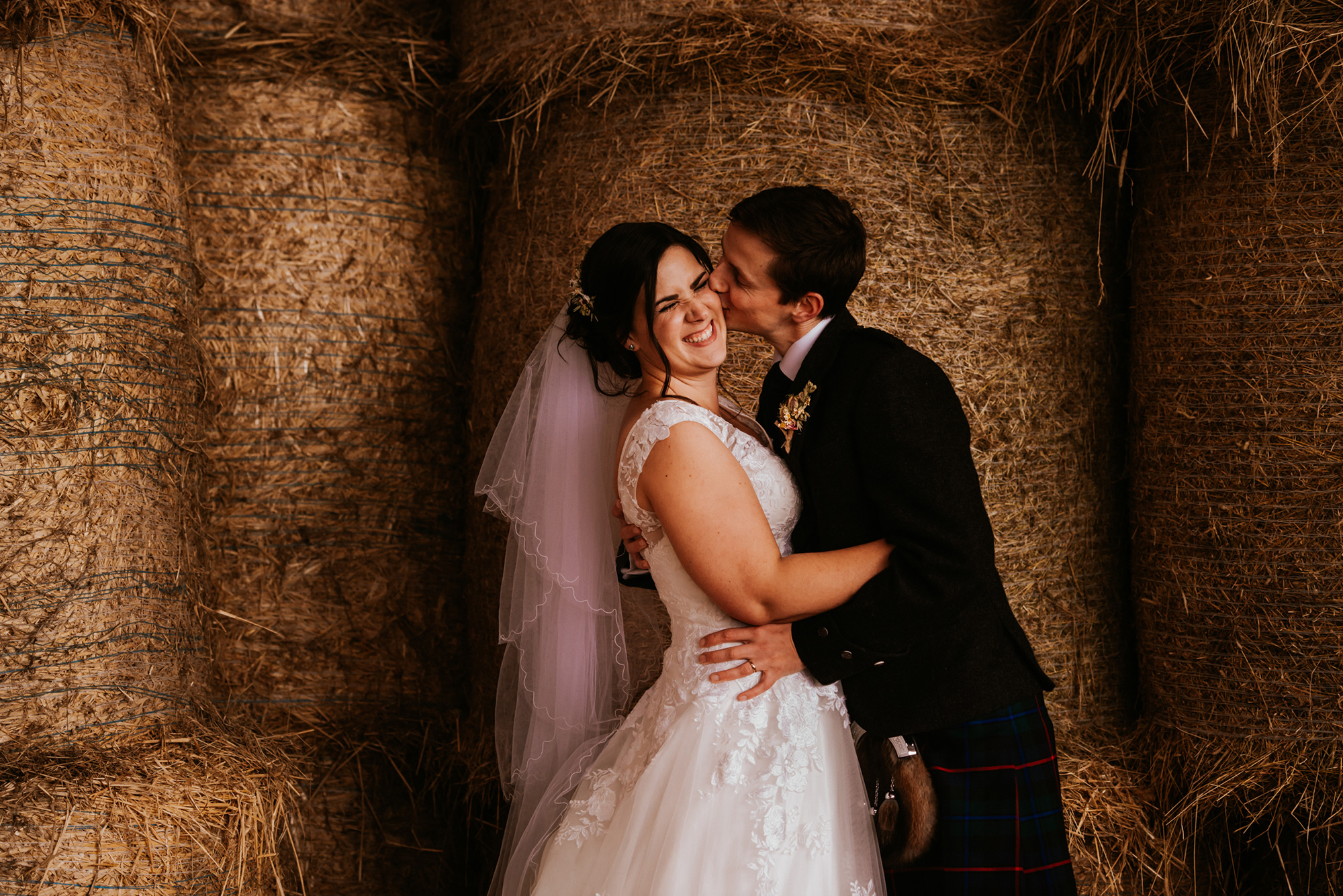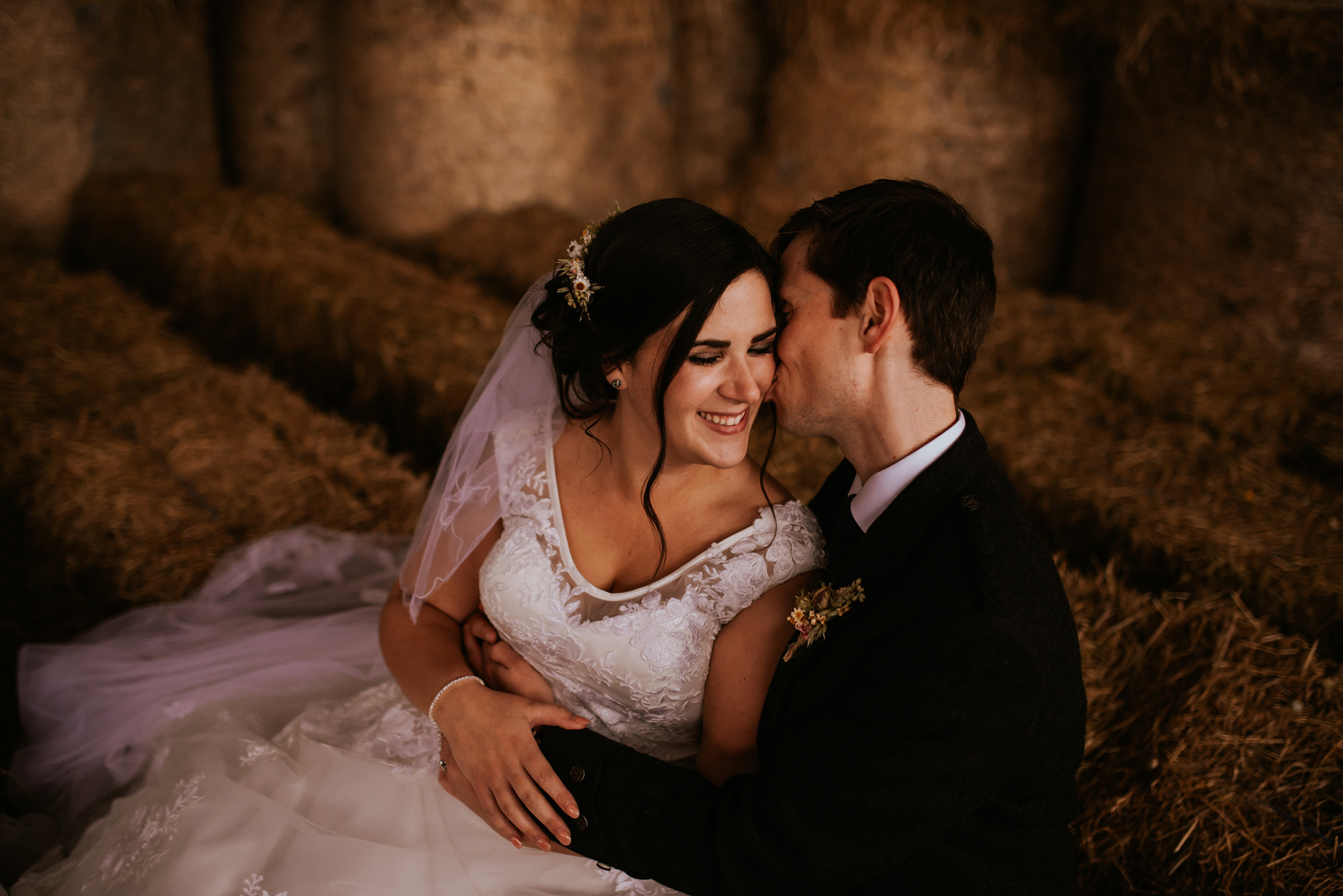 "Our wedding was the product of hard work from us, our friends and our whole families – it took a village! We took time to add personal touches and DIY as much as possible, and it was all worth it," Amy says.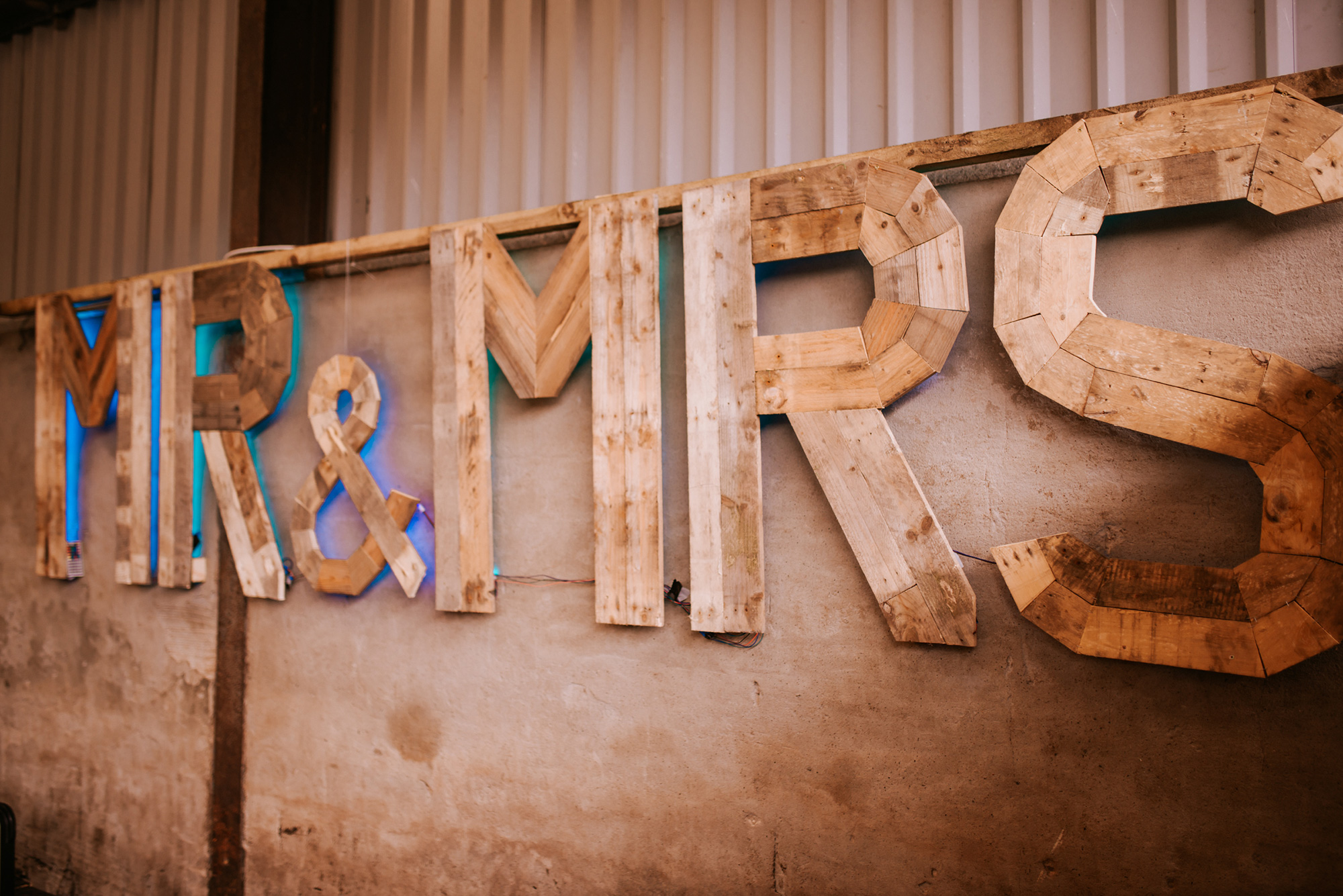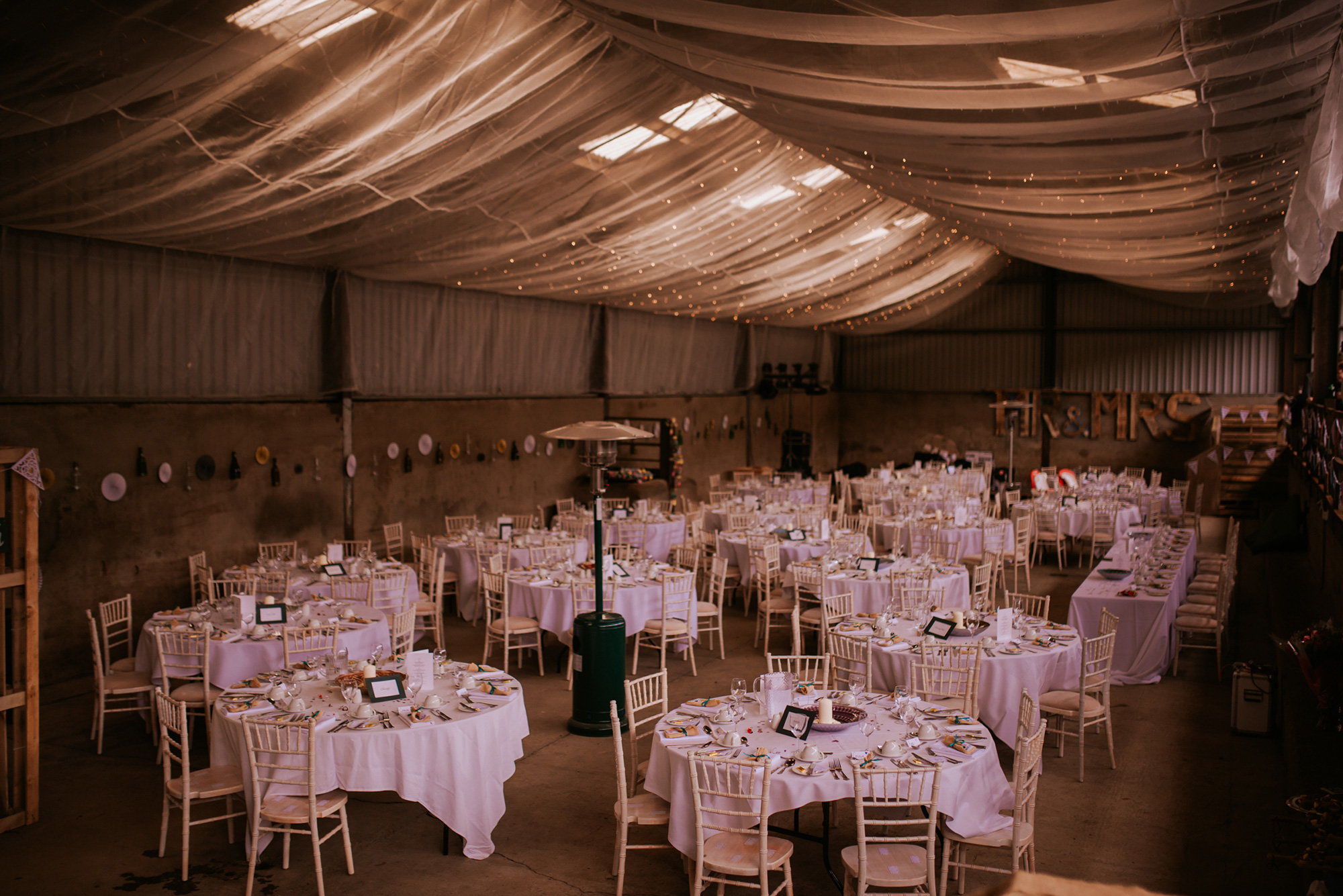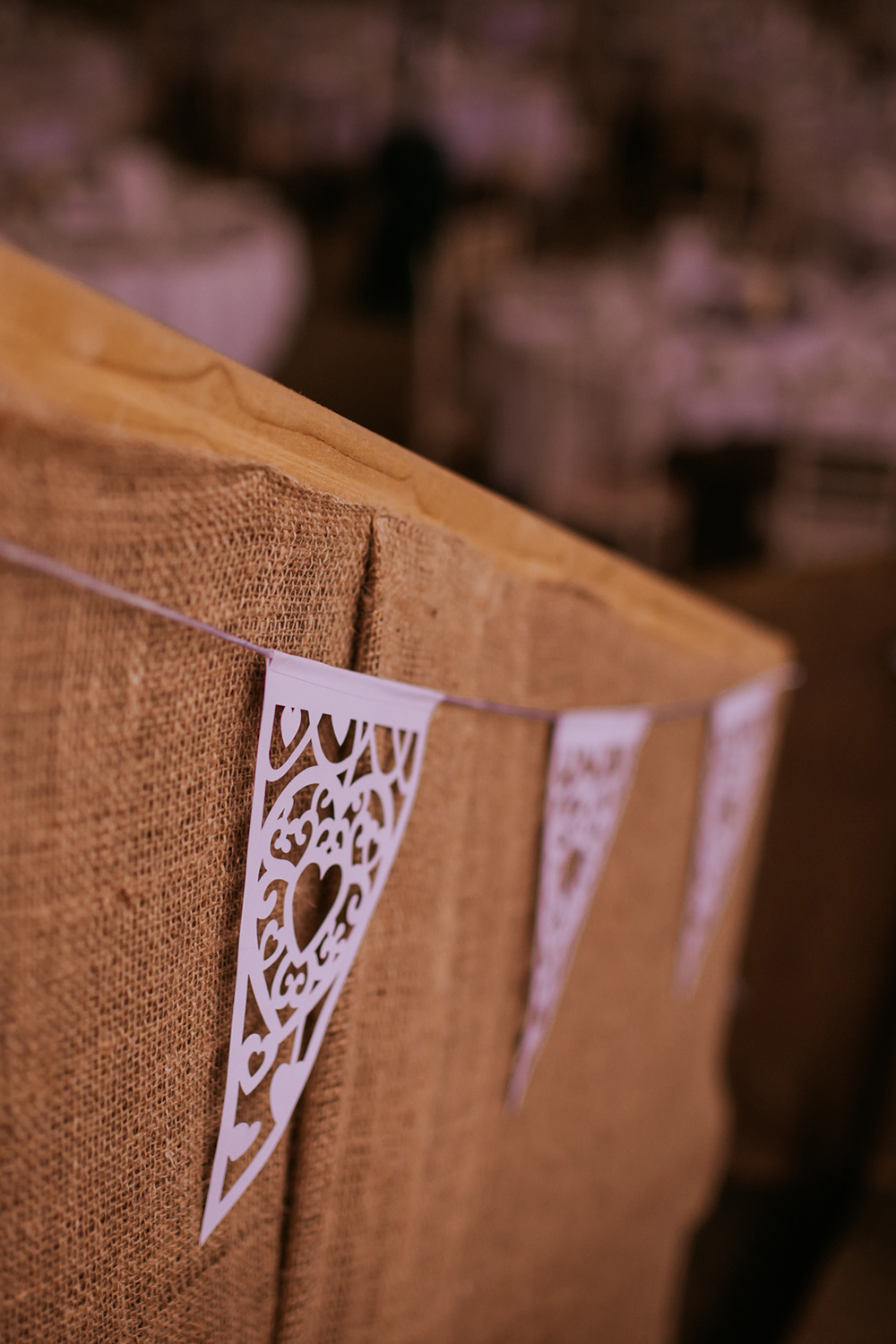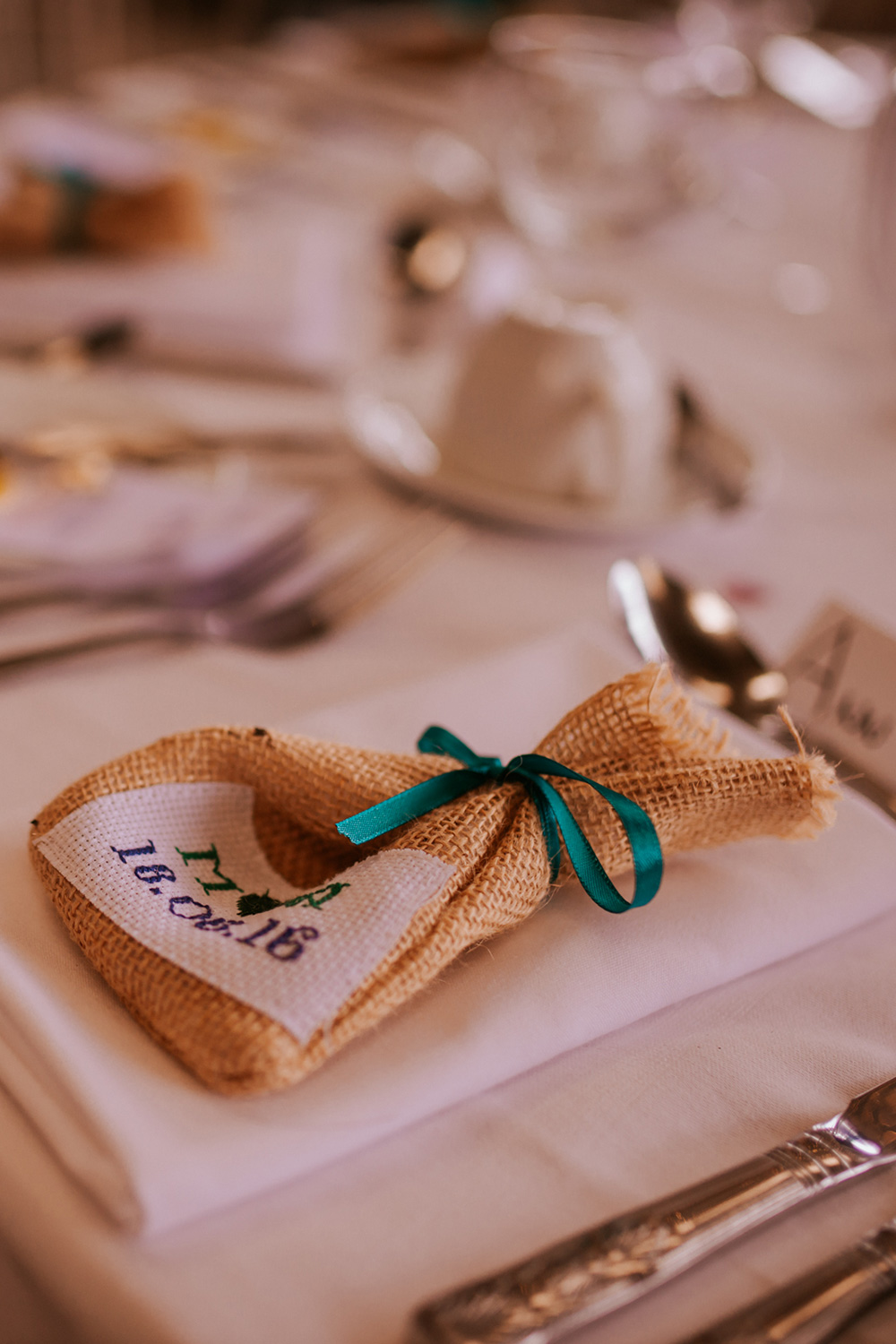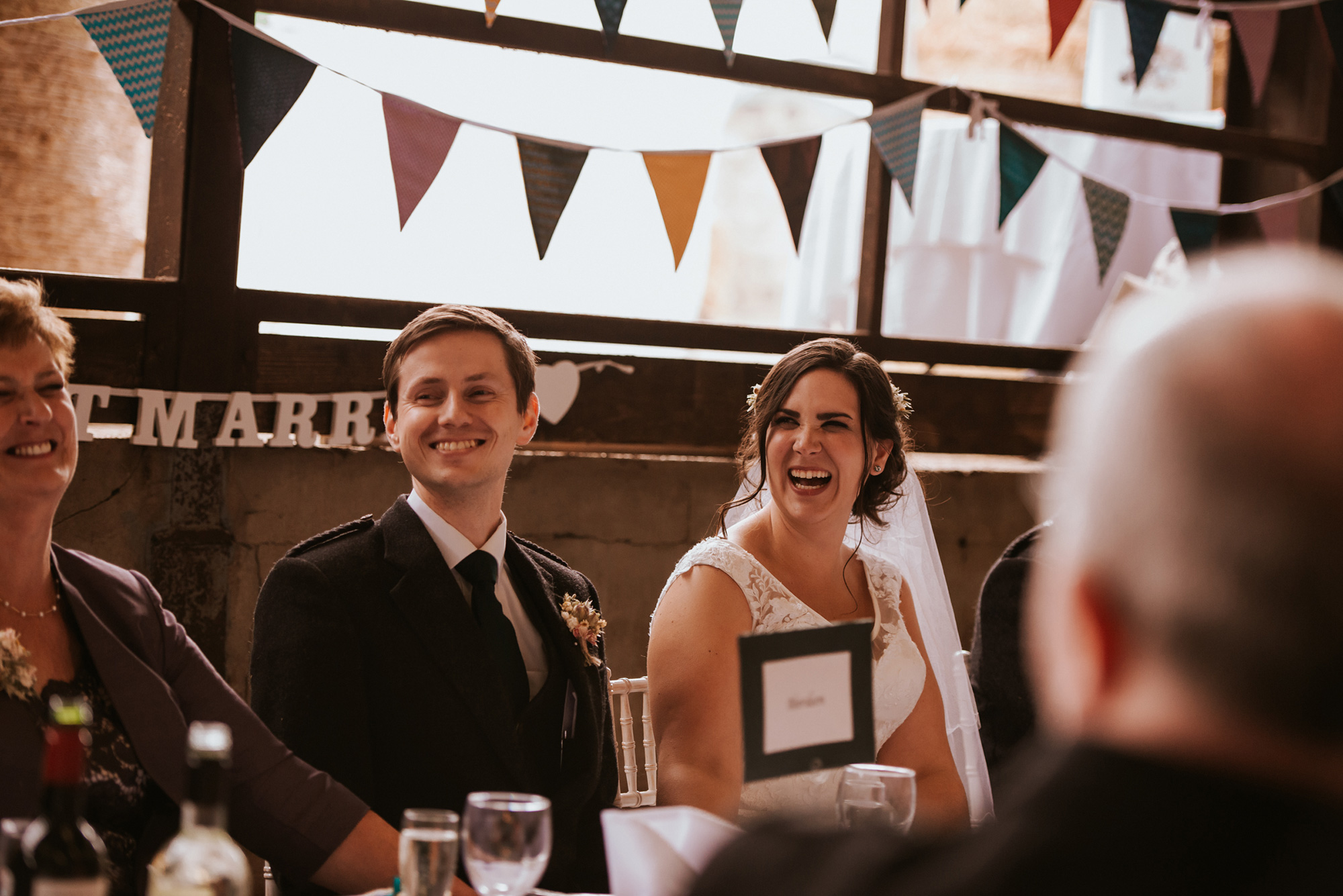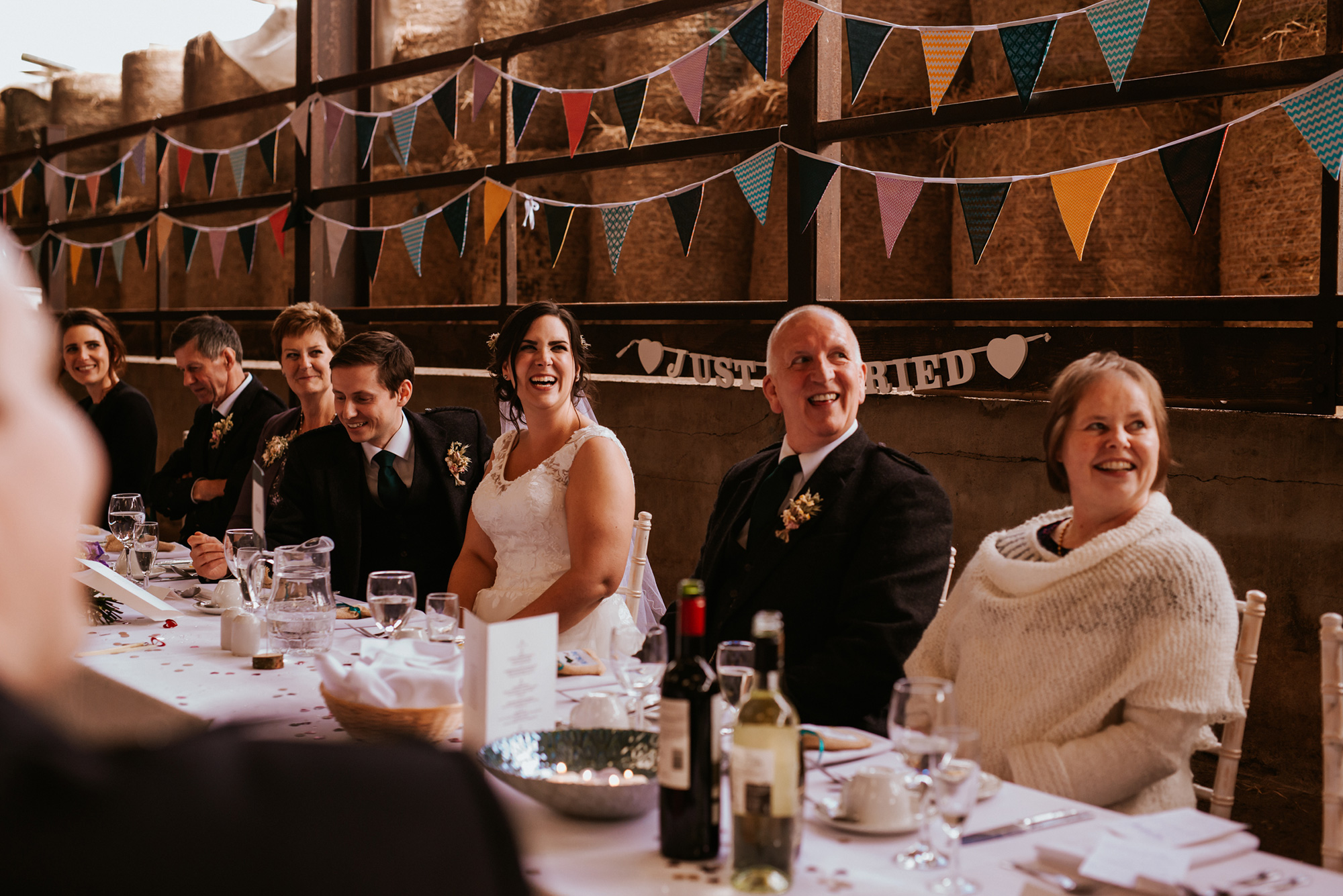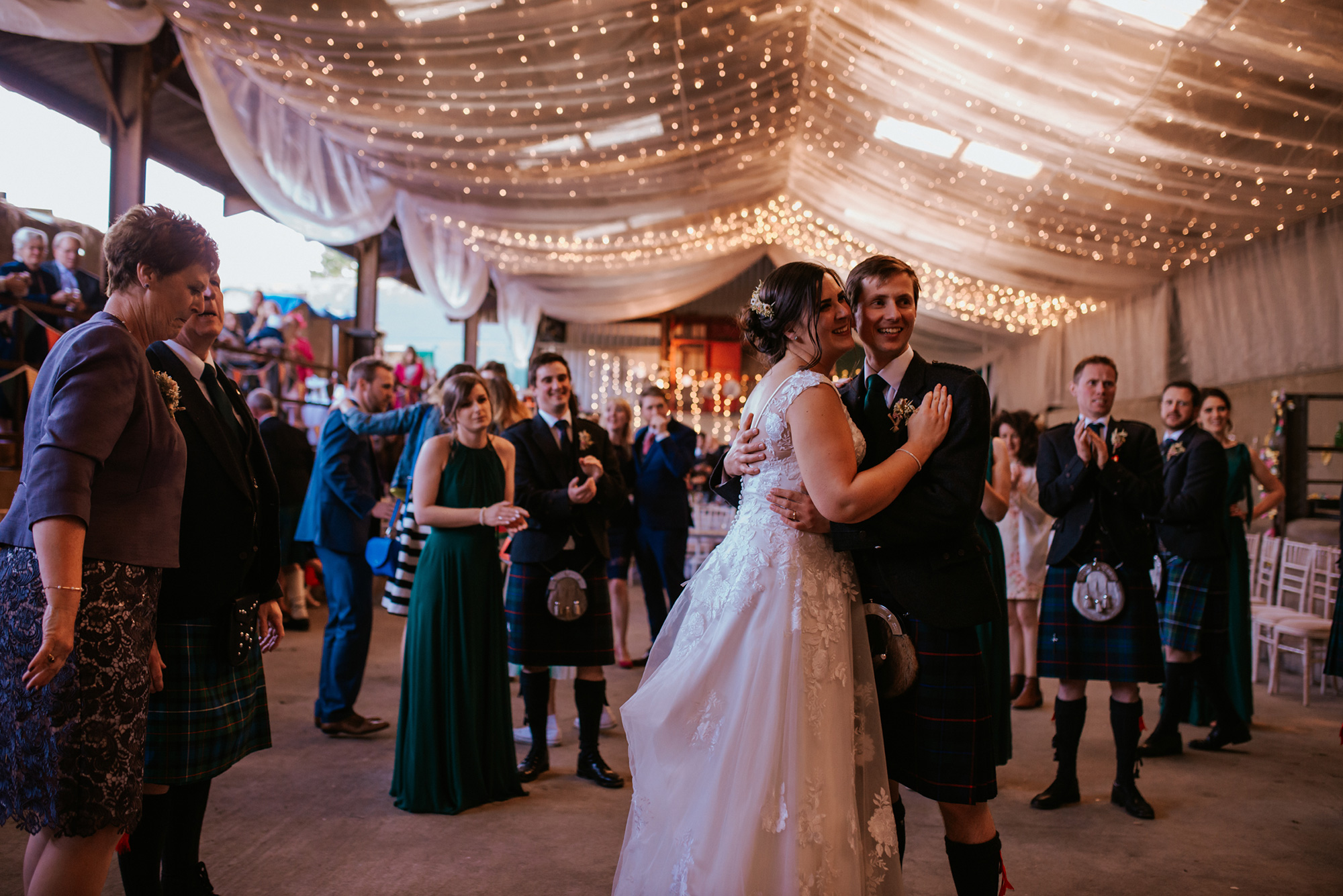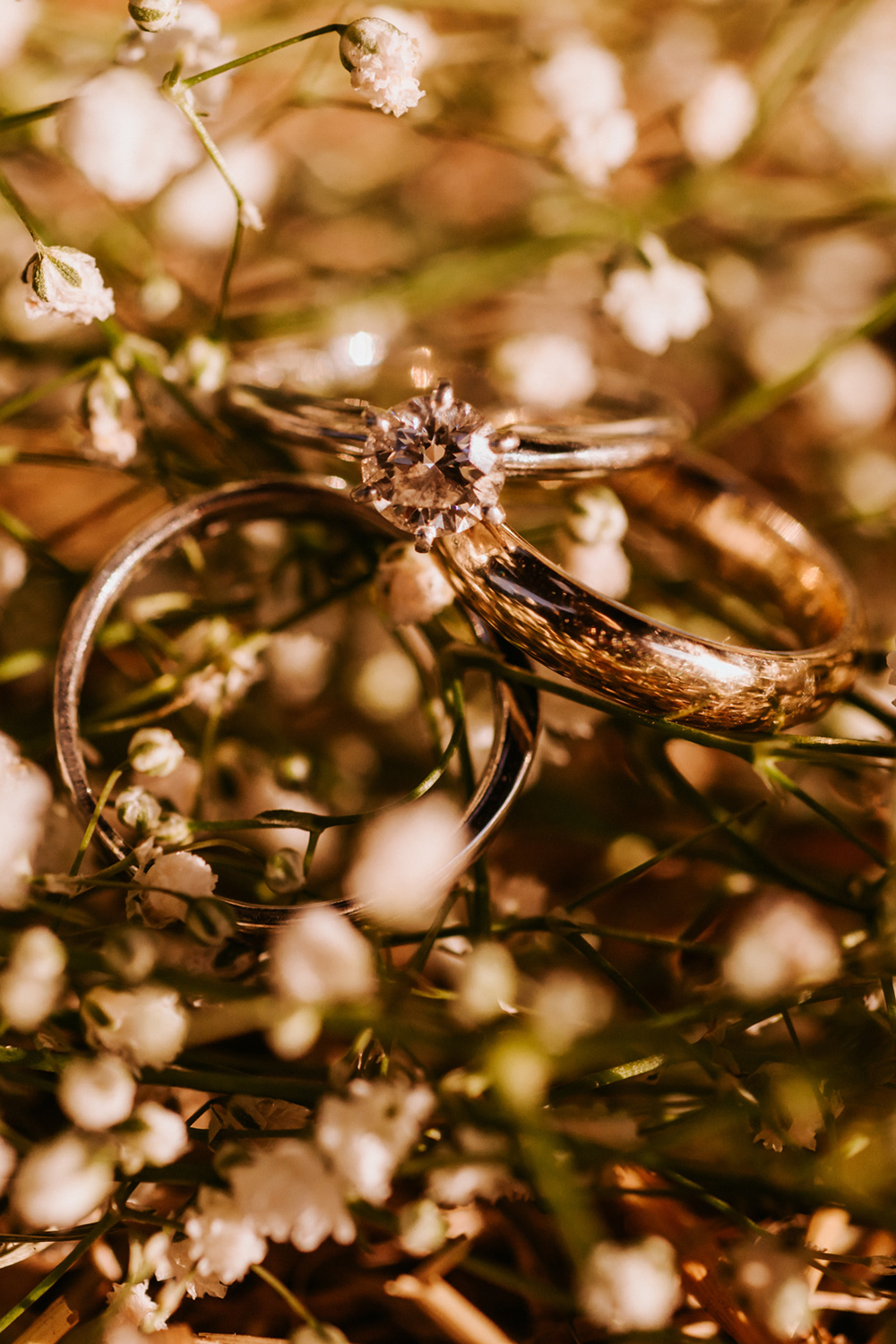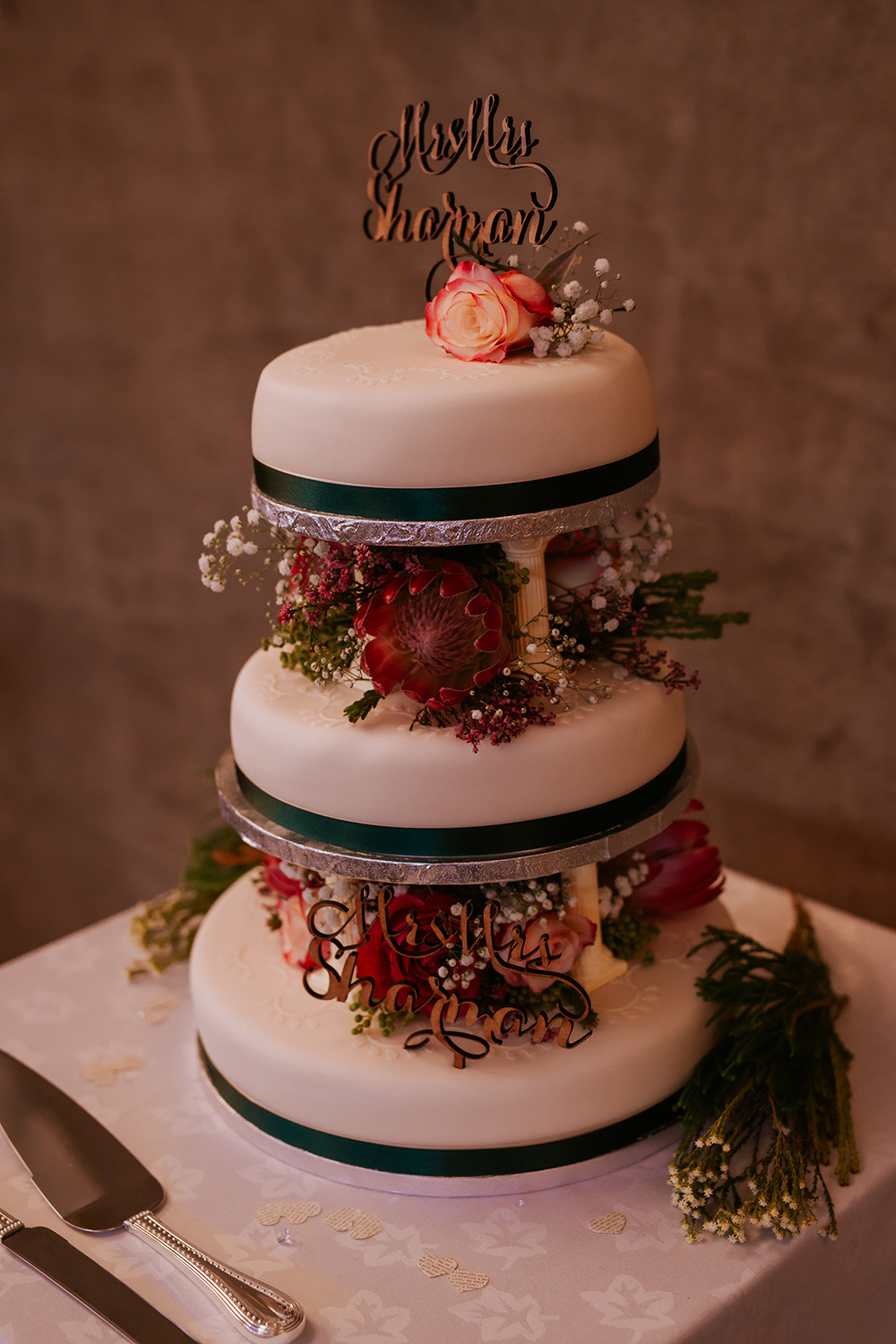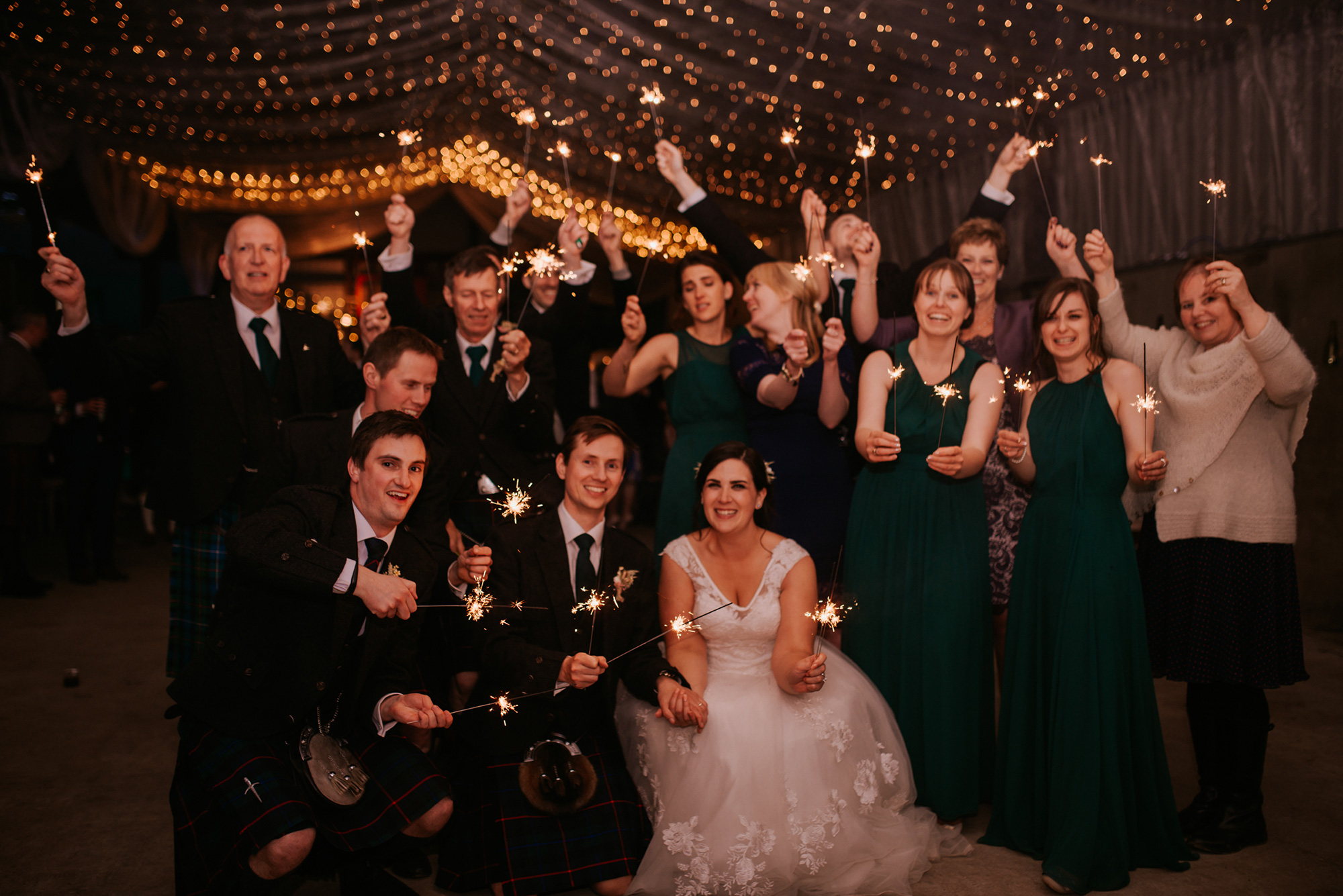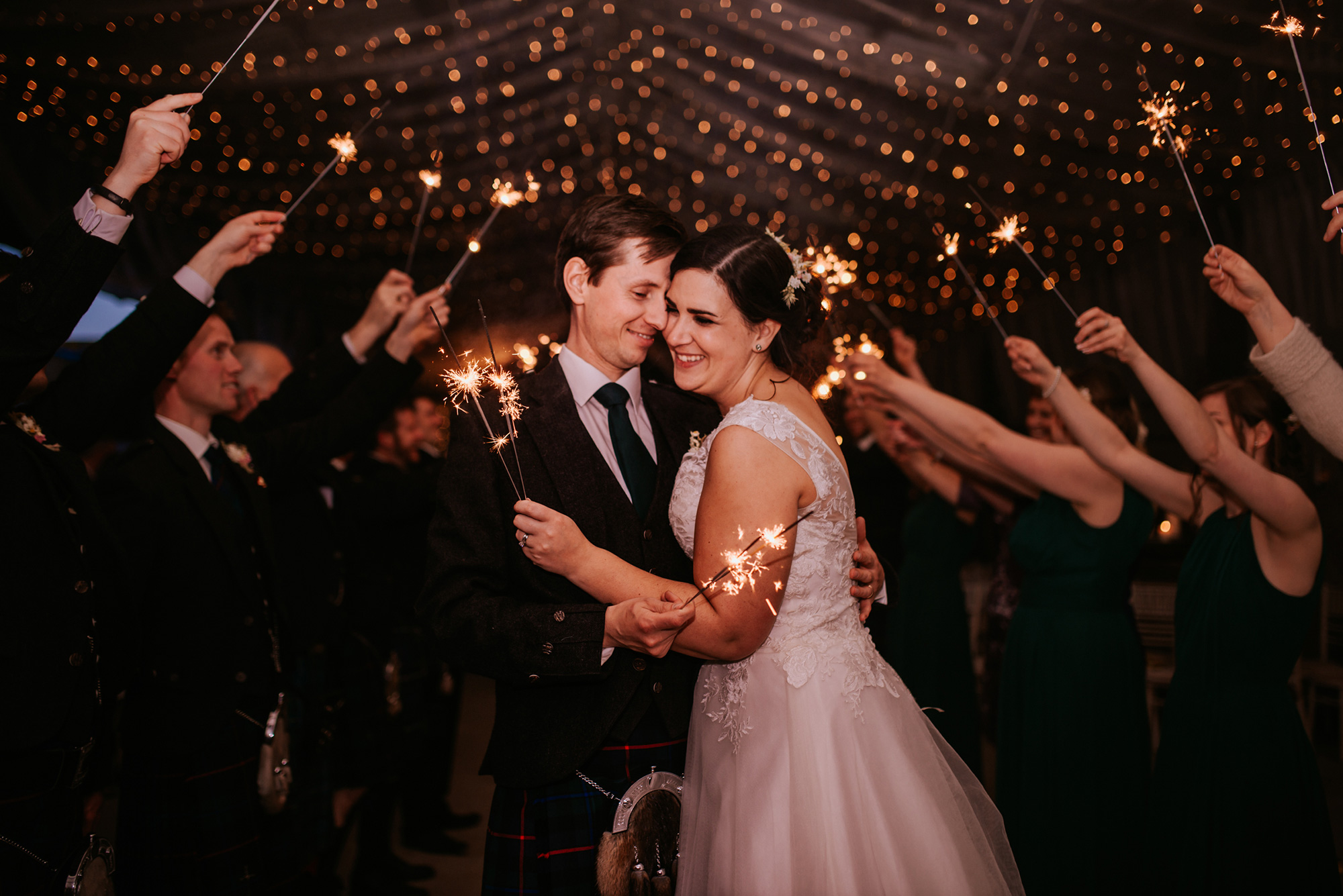 "We wanted to really be able to have a party after," Amy says of their choice of wedding venue.
Save