Are you tired of the over-done bird cages, fairy lights, and single bouquets? If you answered yes, you're probably on the lookout for unique wedding table centrepieces for your special day. Table centrepieces are an entirely visual and very impactful way of explaining your wedding theme, so it's important to get it right. Here's some unique ideas for wedding table centrepieces to kickstart your creativity.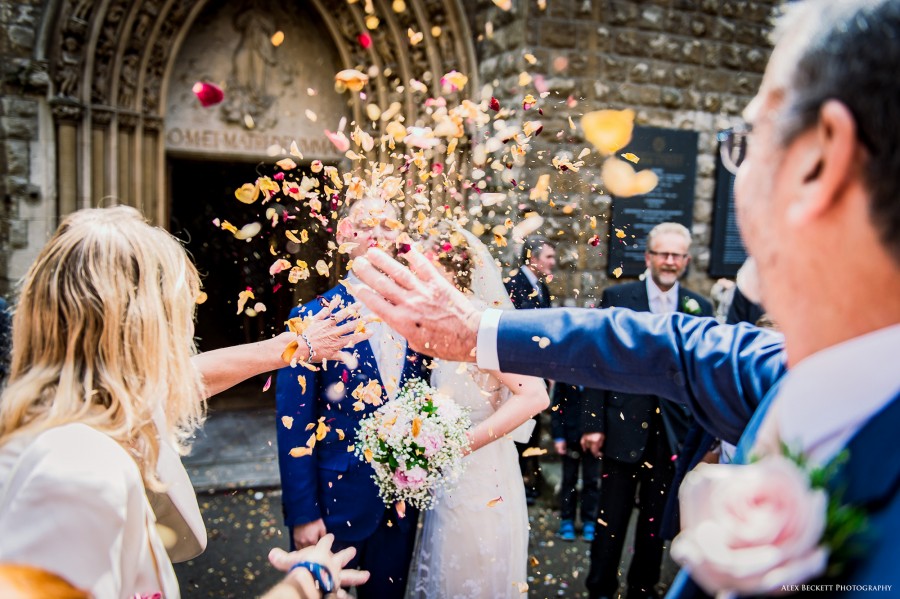 A floating centrepiece
Some of our favourite table centrepieces of late haven't been on the table at all! Suspended centrepieces create a 'wow' moment as your guests enter your reception space, are visually stunning, and give more space on your table for everything else you need.
Suspended single stems make a dramatic counterpoint to traditional flowers, while miniature hot air balloons are just plain gorgeous. Check with your venue re the practicalities of this idea before running with it but don't be afraid of stepping away from the traditional with a dramatic floating centrepiece.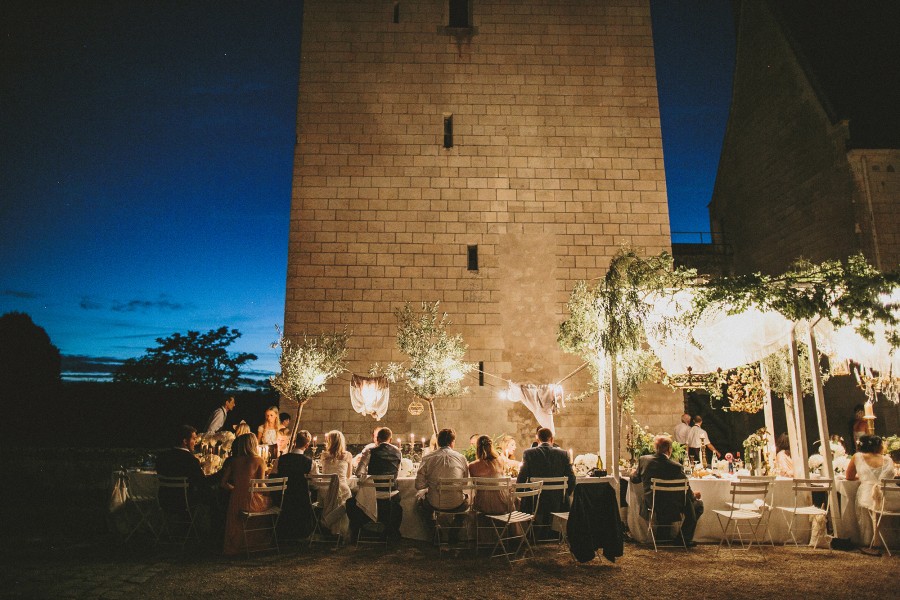 Textures of green
Sometimes it's braver to go simple, and a stunning natural green centrepiece can often create more impact than anything glitter-covered can. Think fresh fragrant herbs, miniature firs, or even succulents and cacti to create a layered centrepiece that feels cool and clean. Look for difference in height and texture to create a display that works well as a focal point while not trying too hard. Add table numbers or signs in complementary brown or taupe to complete a relaxed, easy look.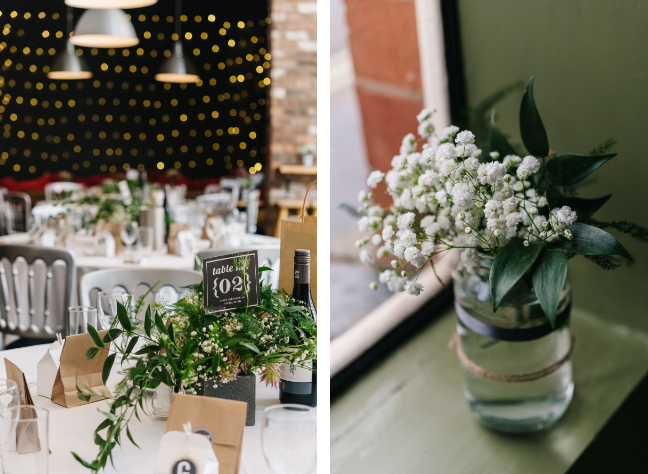 Bold balloons
Balloons have suffered from an image problem for many years, destined to be the sad relative of the floral bouquet, and nearly always consigned to kid's parties. Then came 'Up' and slowly balloons began to make a steady but significant comeback. Luxury and high-quality balloons can now look every bit as elegant as traditional centrepieces and even a simple, single white balloon on every table creates a strong visual impact.
For a joyful and loud centrepiece go for a display of balloons in rainbow colours that make your guests smile. Choose luxury ribbons or fastenings to make a balloon display special, and go completely DIY for a fraction of the cost of most table displays.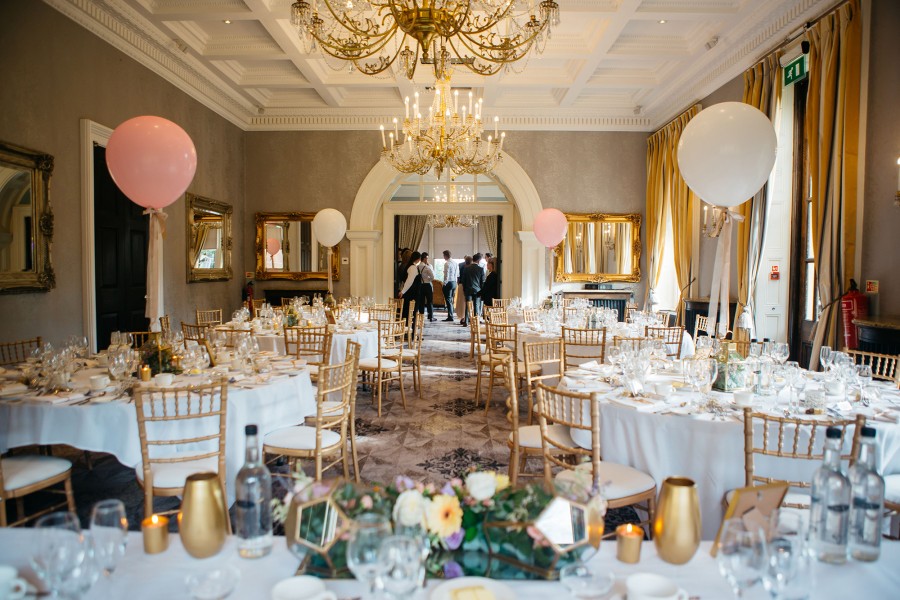 Vintage tea sets
You know those gorgeous tea sets you see in charity shops and vintage stores that you never have the opportunity to use? This is their time to shine! Set up the centre of your table as a vintage tea party inspired by Alice in Wonderland and create a sweet, inexpensive display that you can incorporate into your reception activities. A cake stand is great for height, and this would make a wonderful budget alternative for your wedding dessert. Twist this idea by filling teacups and teapots full of wild blooms that spill out onto a traditional white table cloth.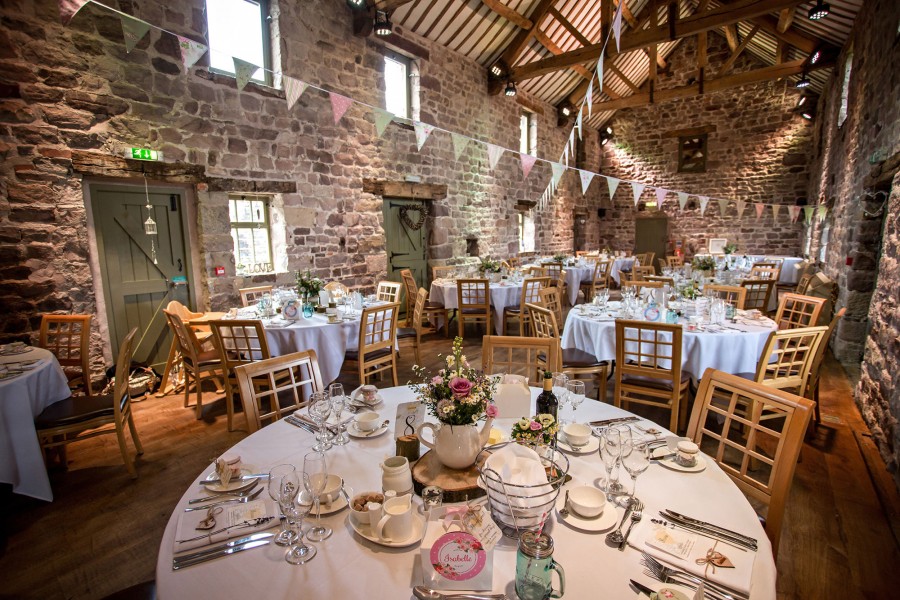 A fruit display
If you're getting married in the Autumn or Summer, a display of seasonal fruit can provide the elegant and inexpensive centrepiece for your tables. Find simple glass or metal containers (an old-fashioned colander would look great) and fill with just one or two types of fruit. By keeping displays restrained, you up their visual impact, and prevent your centrepieces looking like your regular fruit bowl. Avoid fuss or frills and keep this display simple and beautiful.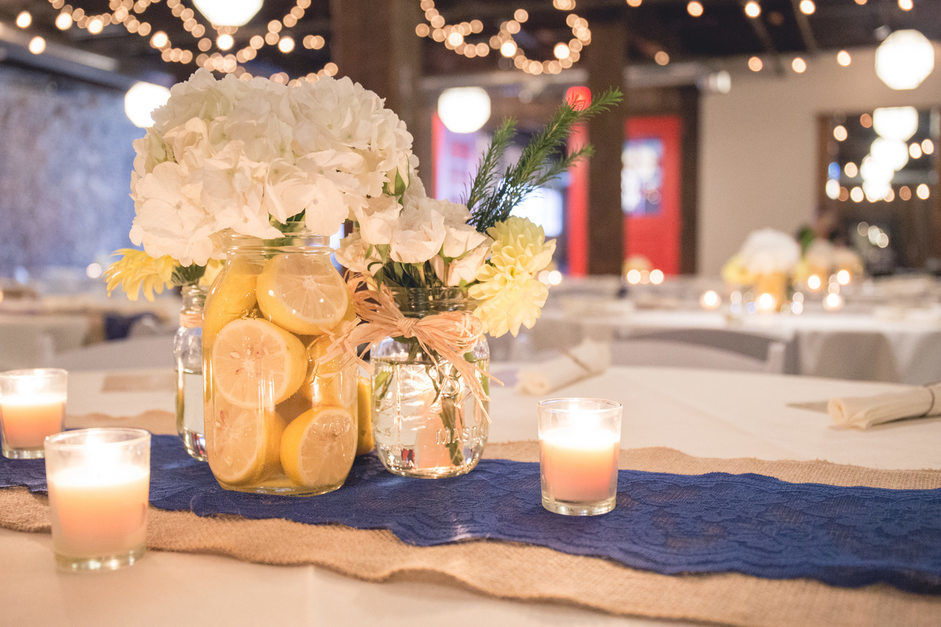 A stylish book stack
If you and your partner are book lovers, then a display of titles you adore can create an easy and stunning structural centrepiece. Scour vintage bookshops and charity shops for titles that have beautiful covers, and stack books according to size to create a tiered tower at the centre of each table. You could even cover books to tie into your table design. Augment books with petals, lights, or a simple lace runner to make this idea really burst to life.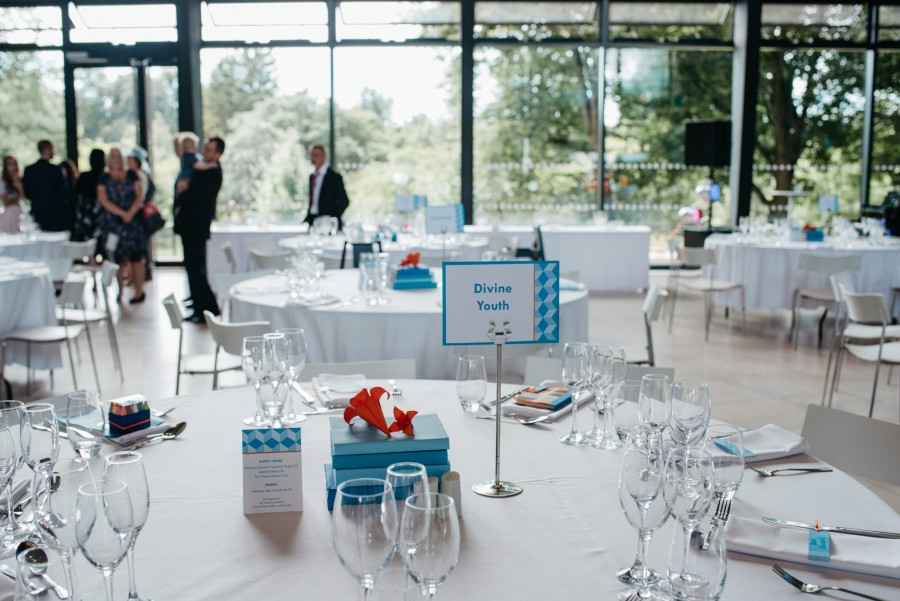 Make sure your table centrepieces shine at your wedding by choosing ideas that break with tradition. There's no rules here so let your imagination lead the way; be inspired by the things you love as a couple and the styles that steal your heart.