Kayleigh O'Hare and Tim Buckley first met across the interview table, with Tim asking all the hard questions of his potential new employee.
Needless to say, Kayleigh, 30, got the job, but it was another three years before romance blossomed. "We became really good friends and eventually fell for each other," she says.
Tim, 44, proposed on Kayleigh's birthday while they were holidaying in Dubai.
"Prior to the proposal Tim was nagging me because we were going to be late for dinner. I was struggling to put on my fake eyelashes… I soon released the reason for the nagging was because I was encroaching on his proposal time before dinner!" Kayleigh recalls.
"It was a total surprise when he got down on one knee… My first response wasn't 'yes', it was, 'I'm going to cry my eyelashes off that took me so long to put on!'"
The London couple chose The Forbury Hotel in Reading for their wedding celebrations on April 9, 2016 in front of 53 family and friends.
A further 37 guests joined in the evening celebrations at the same venue, where the blush and gold wedding theme was evident from the wedding cake to the favours.
"The day was just perfect. From the moment we woke until the moment we went to bed, we had permanent smiles on our faces. The same can be said for our guests," Kayleigh says.
Photos courtesy of Precious Red Photography.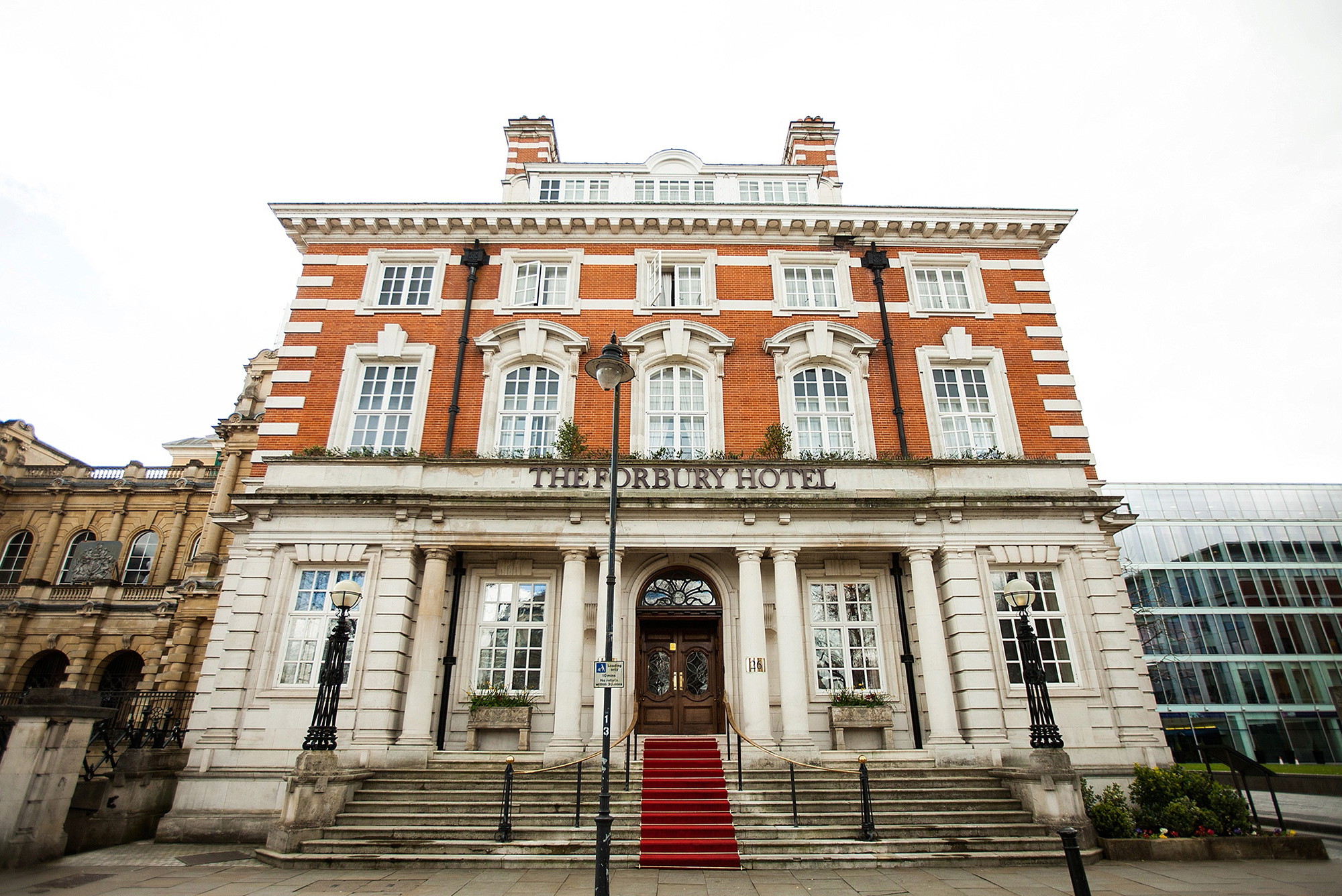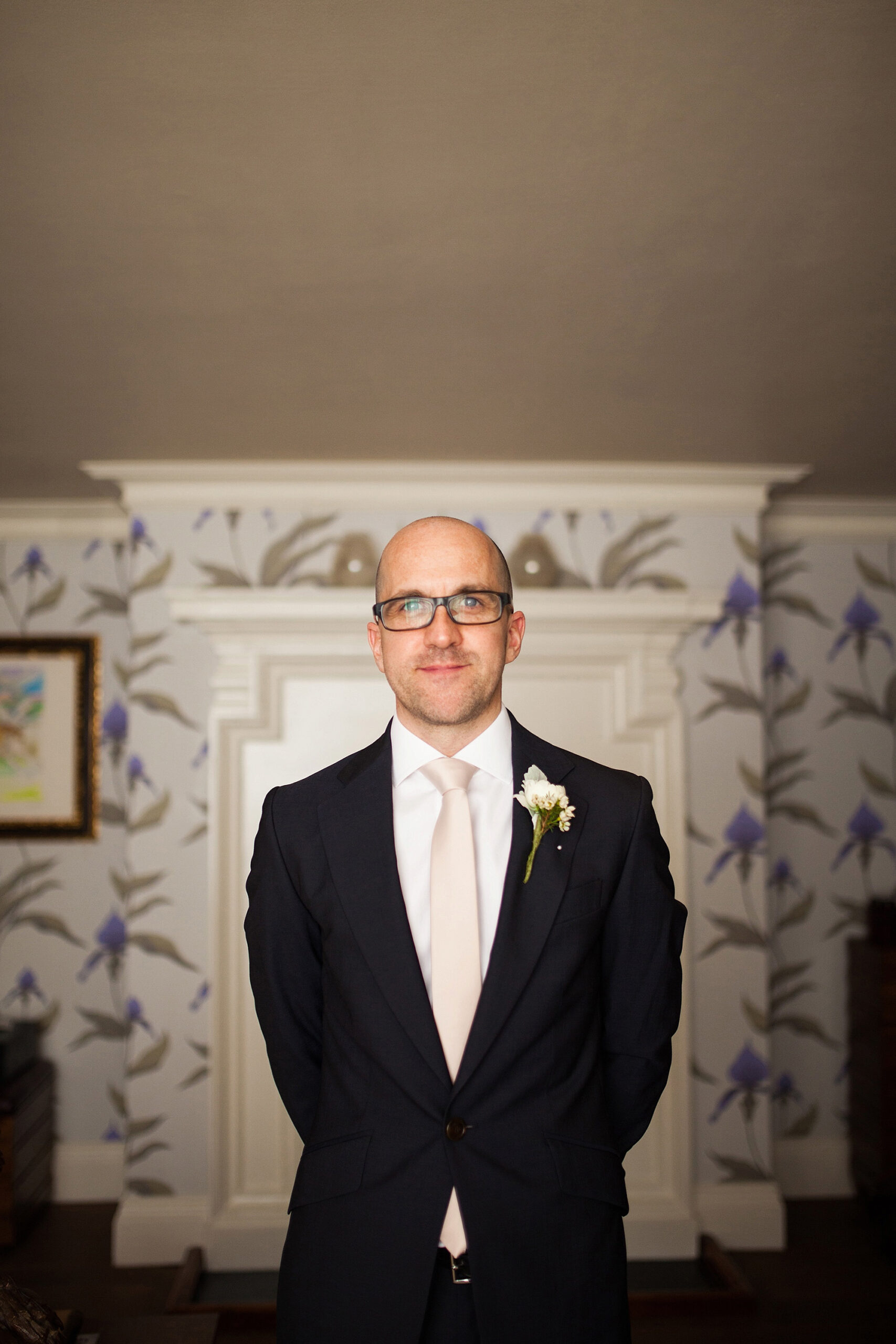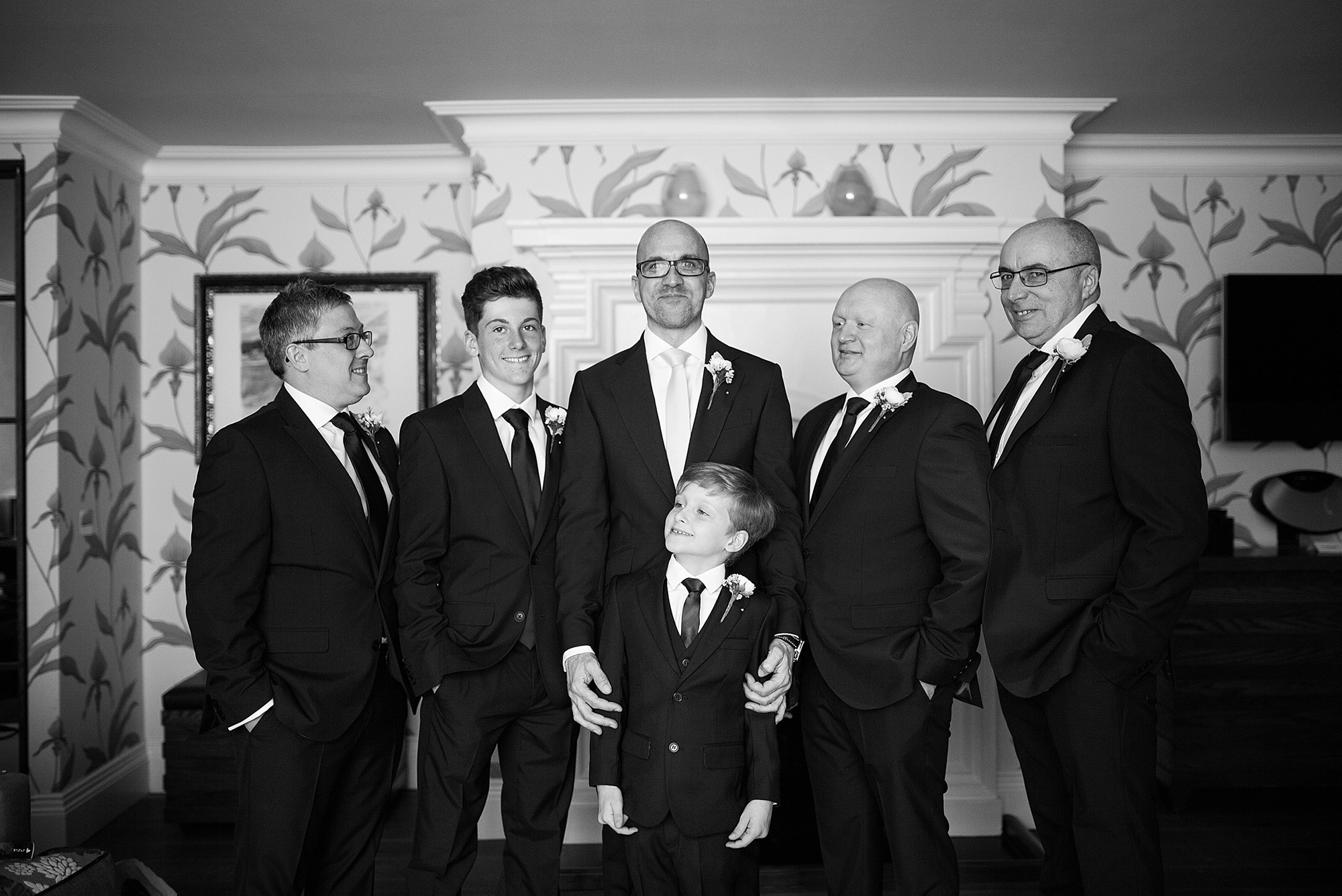 Tim's groomsmen were dressed with help from Marks and Spencer and Next Retail.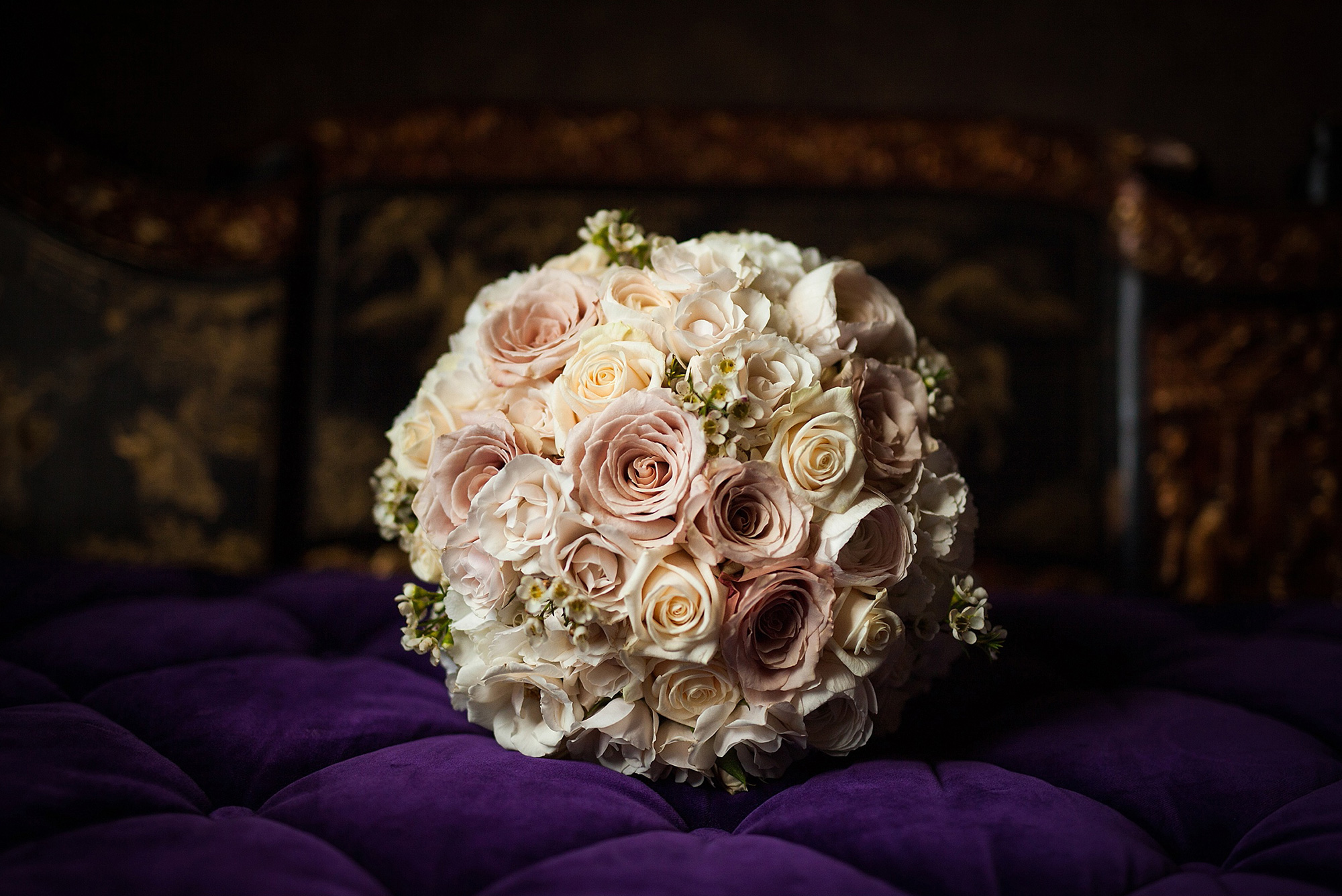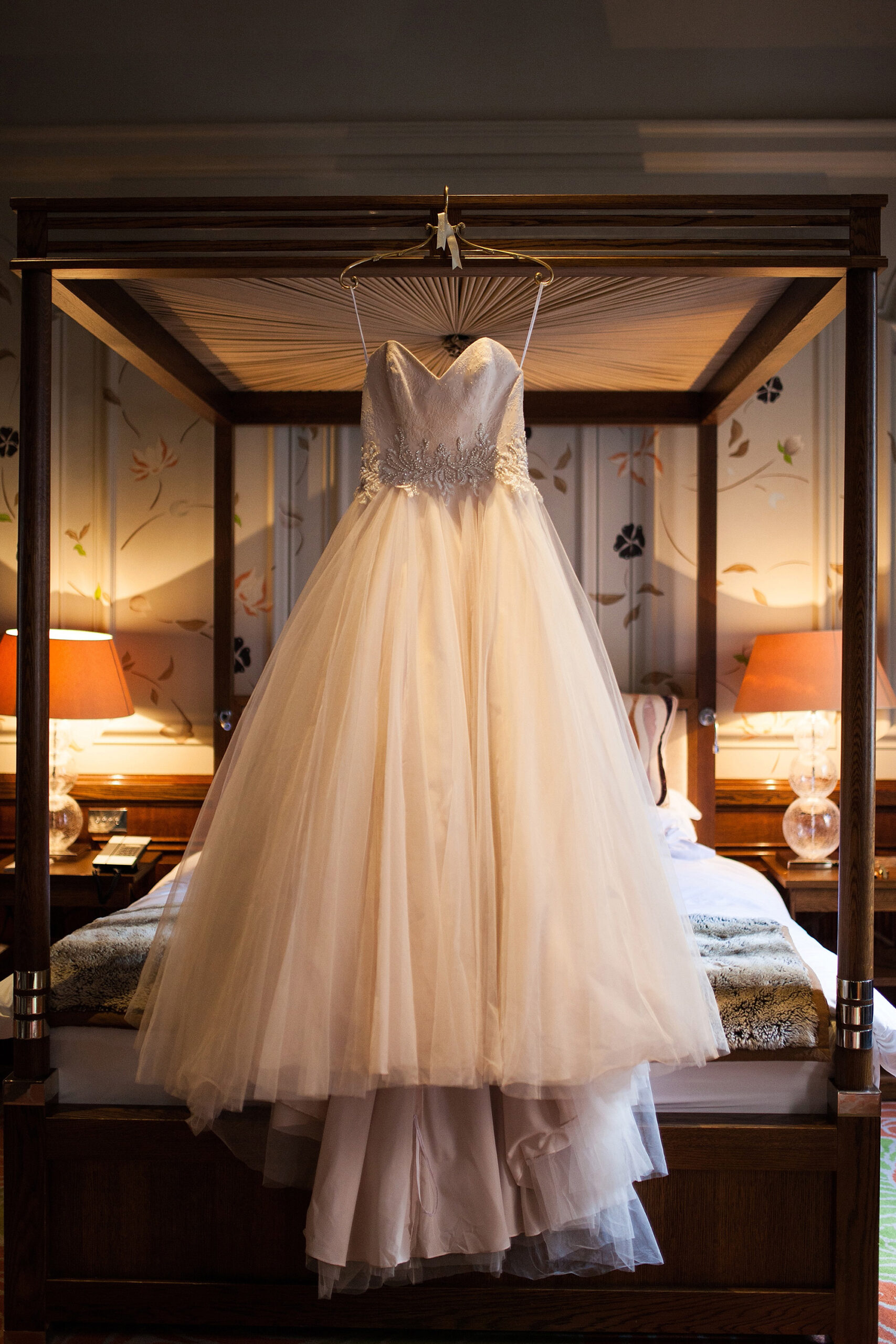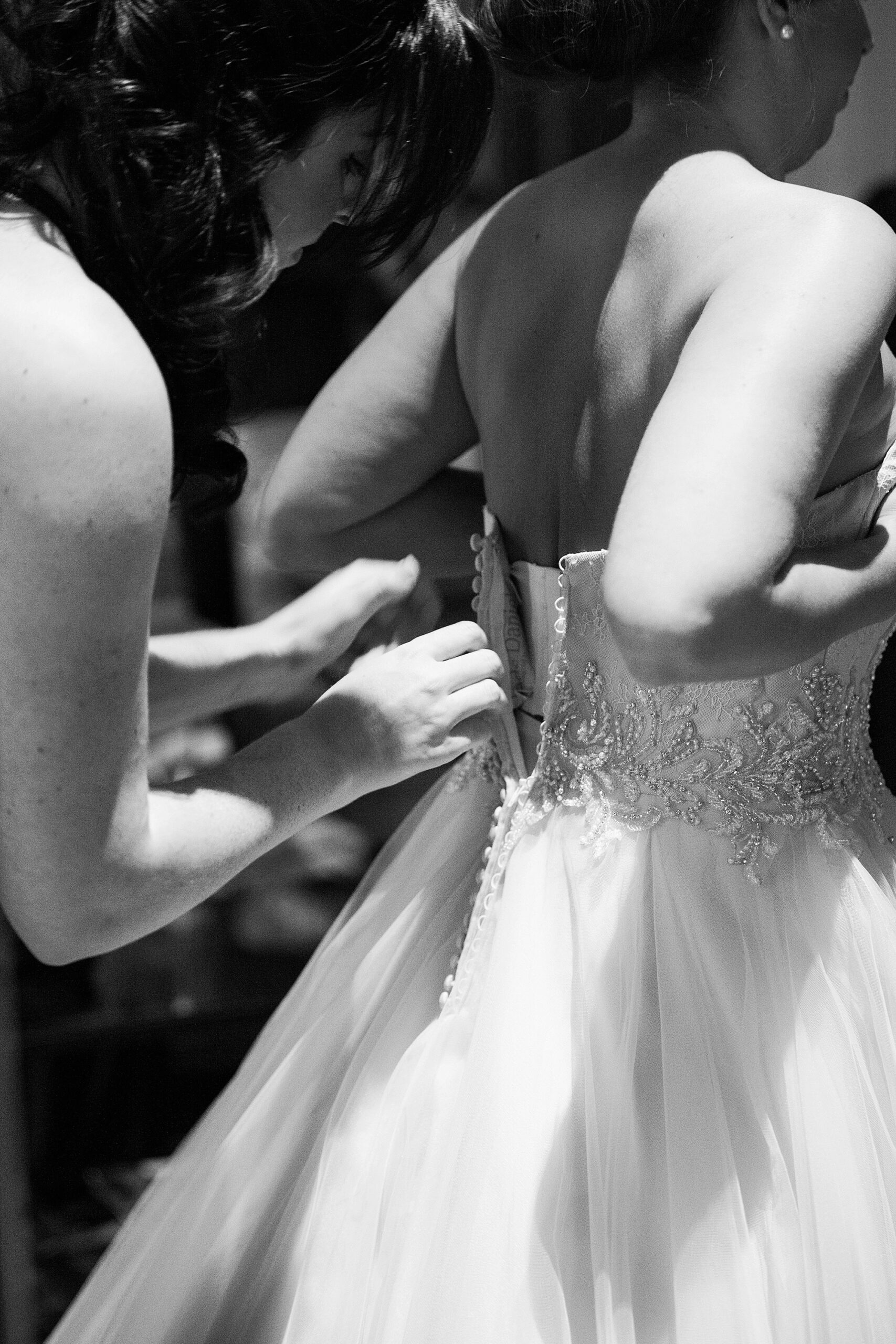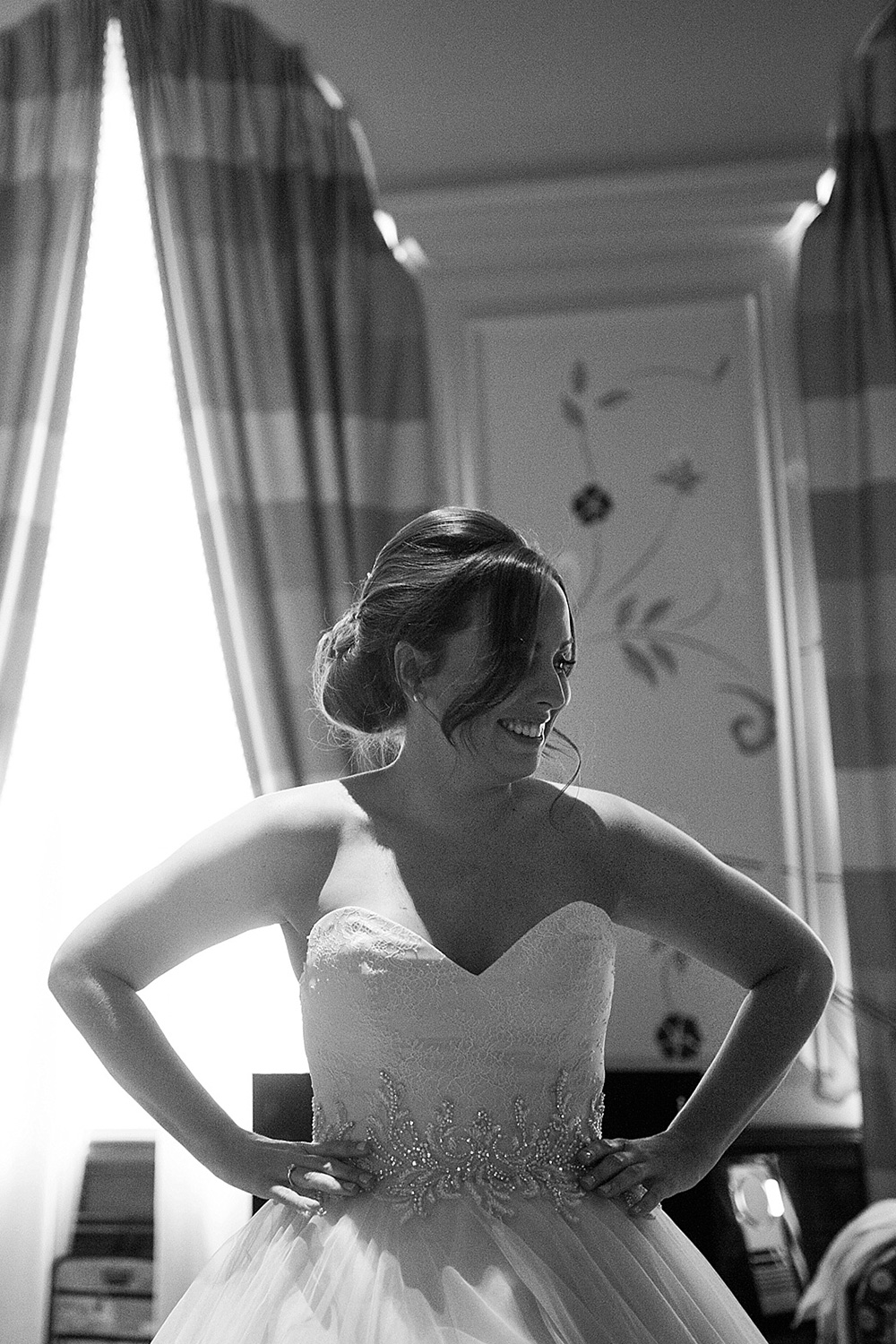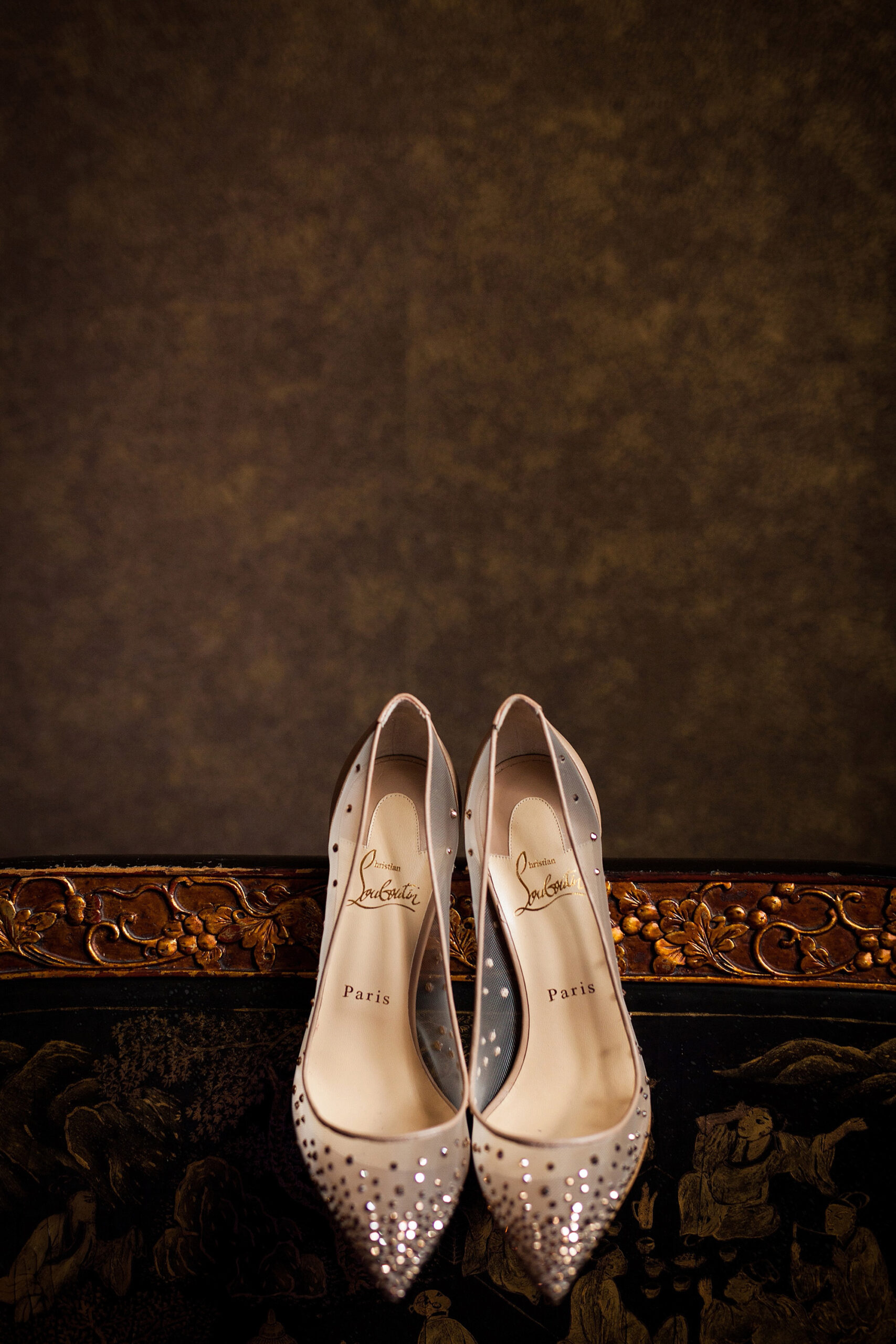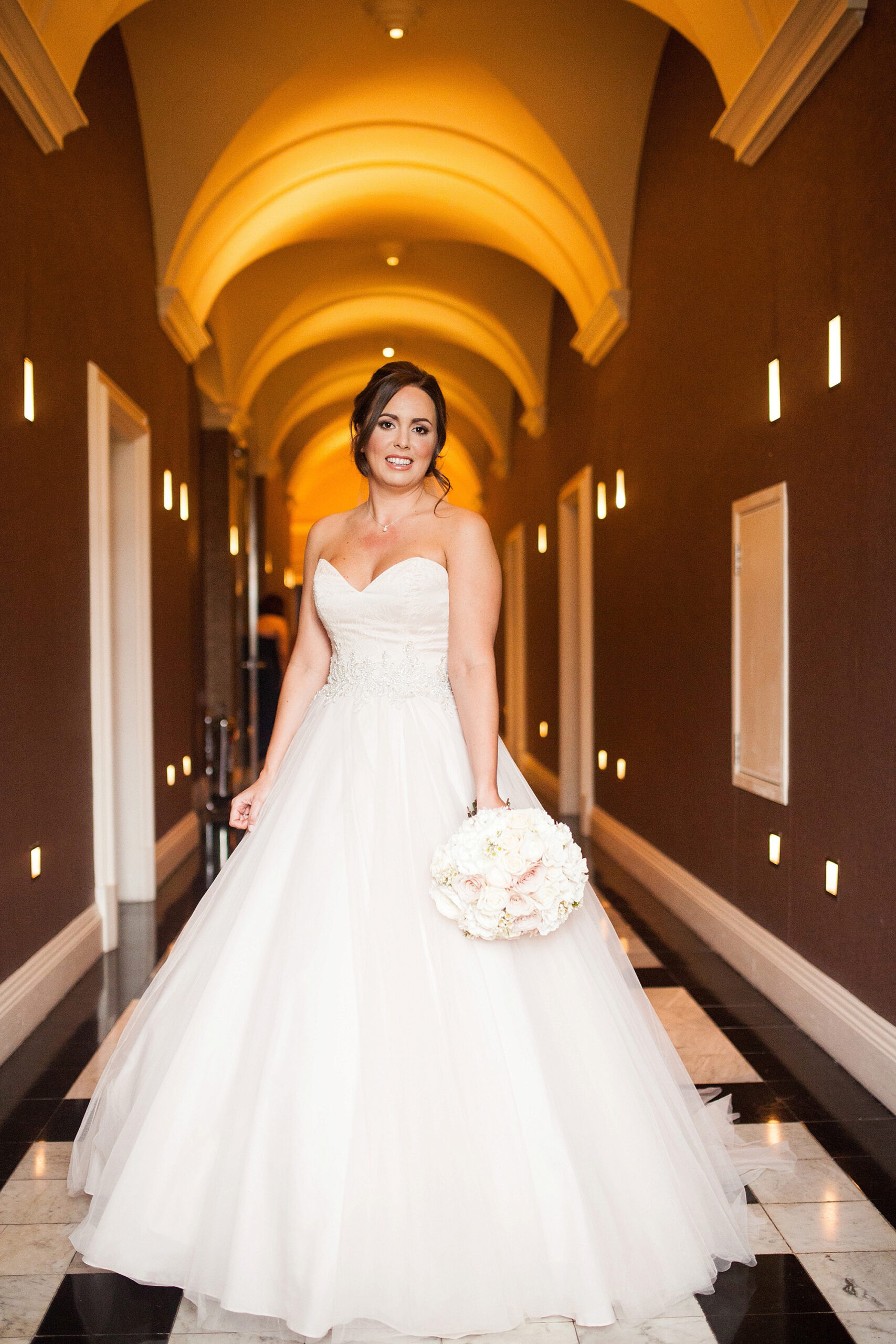 Kayleigh chose an elegant princess-style wedding gown to suit the classic celebrations.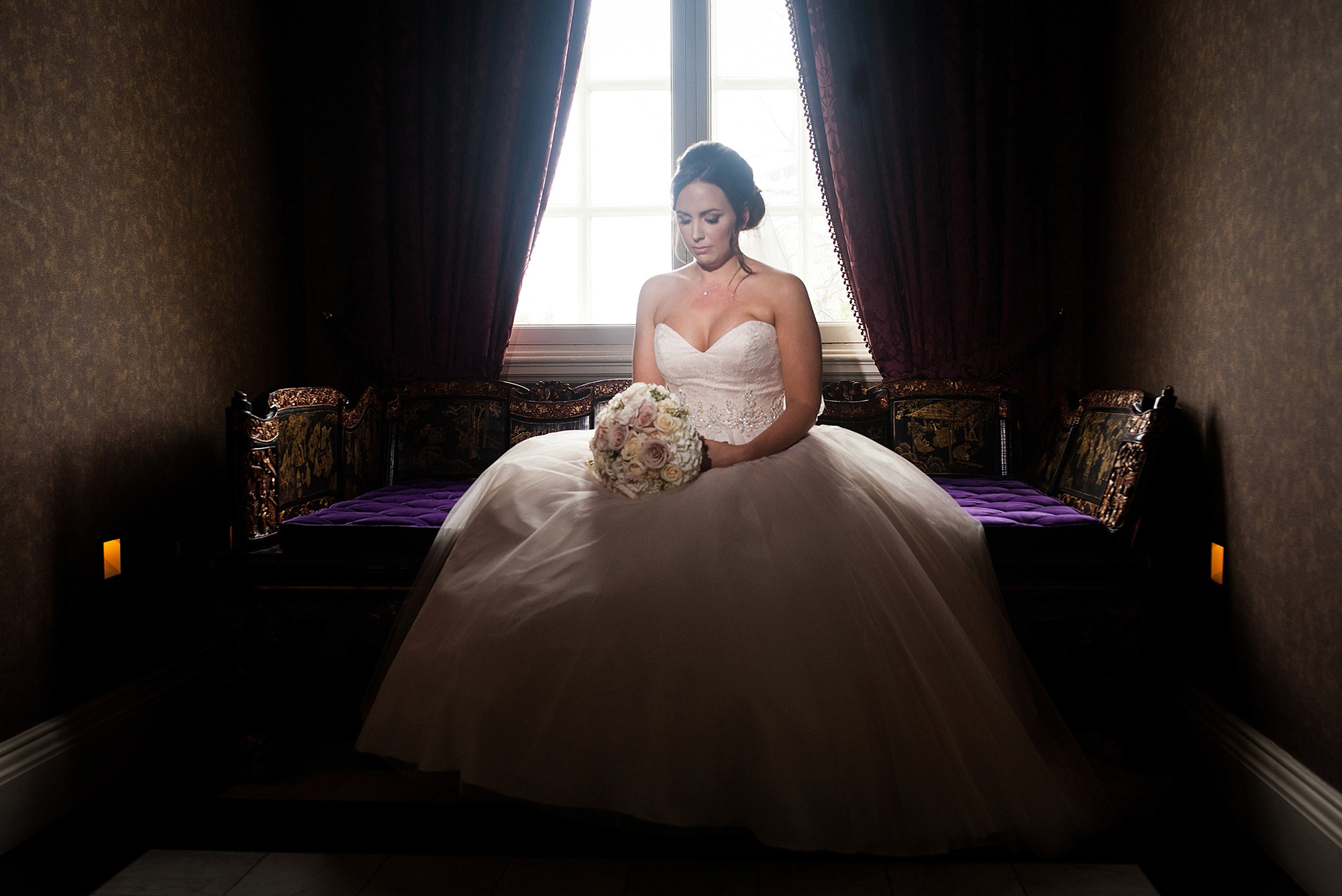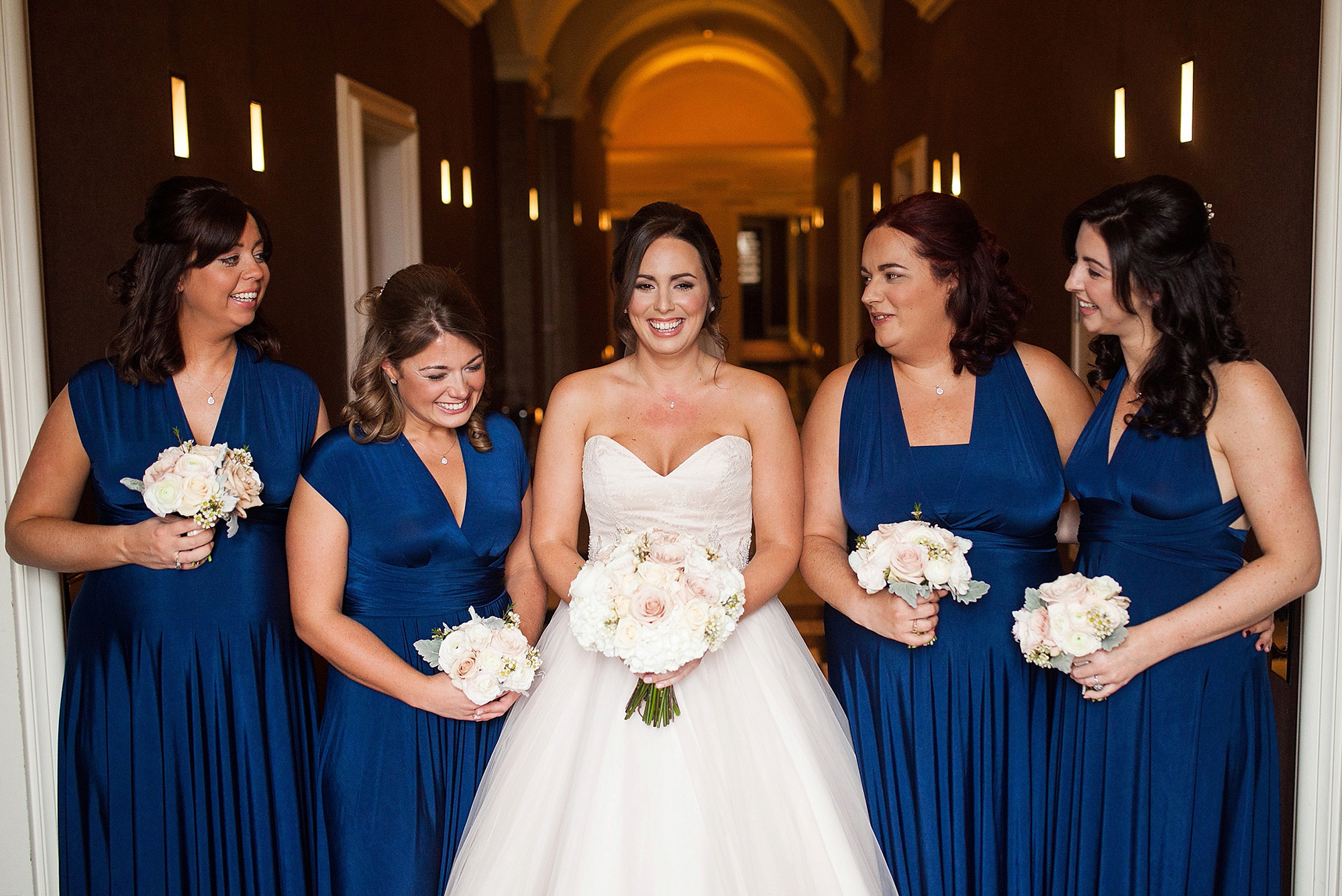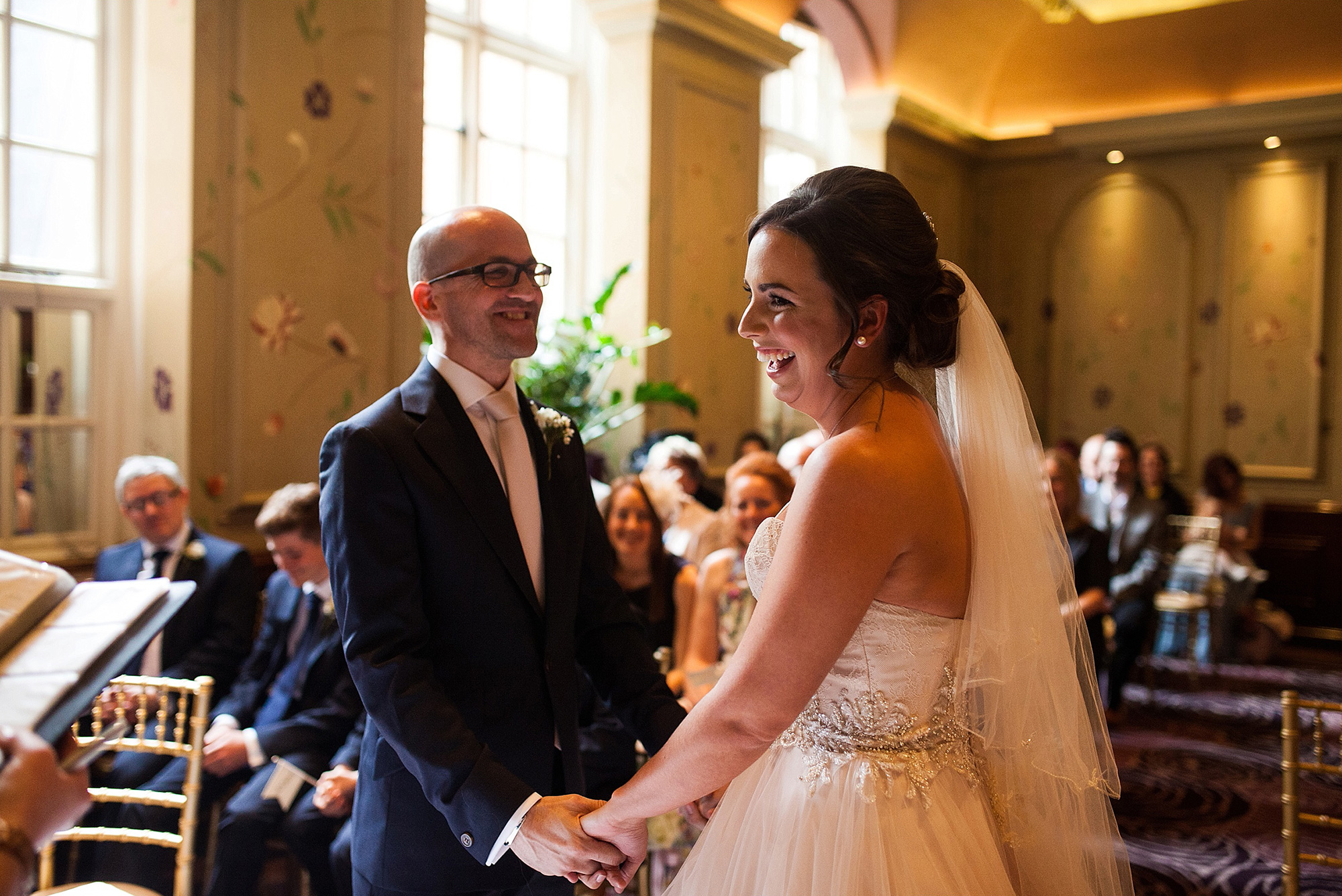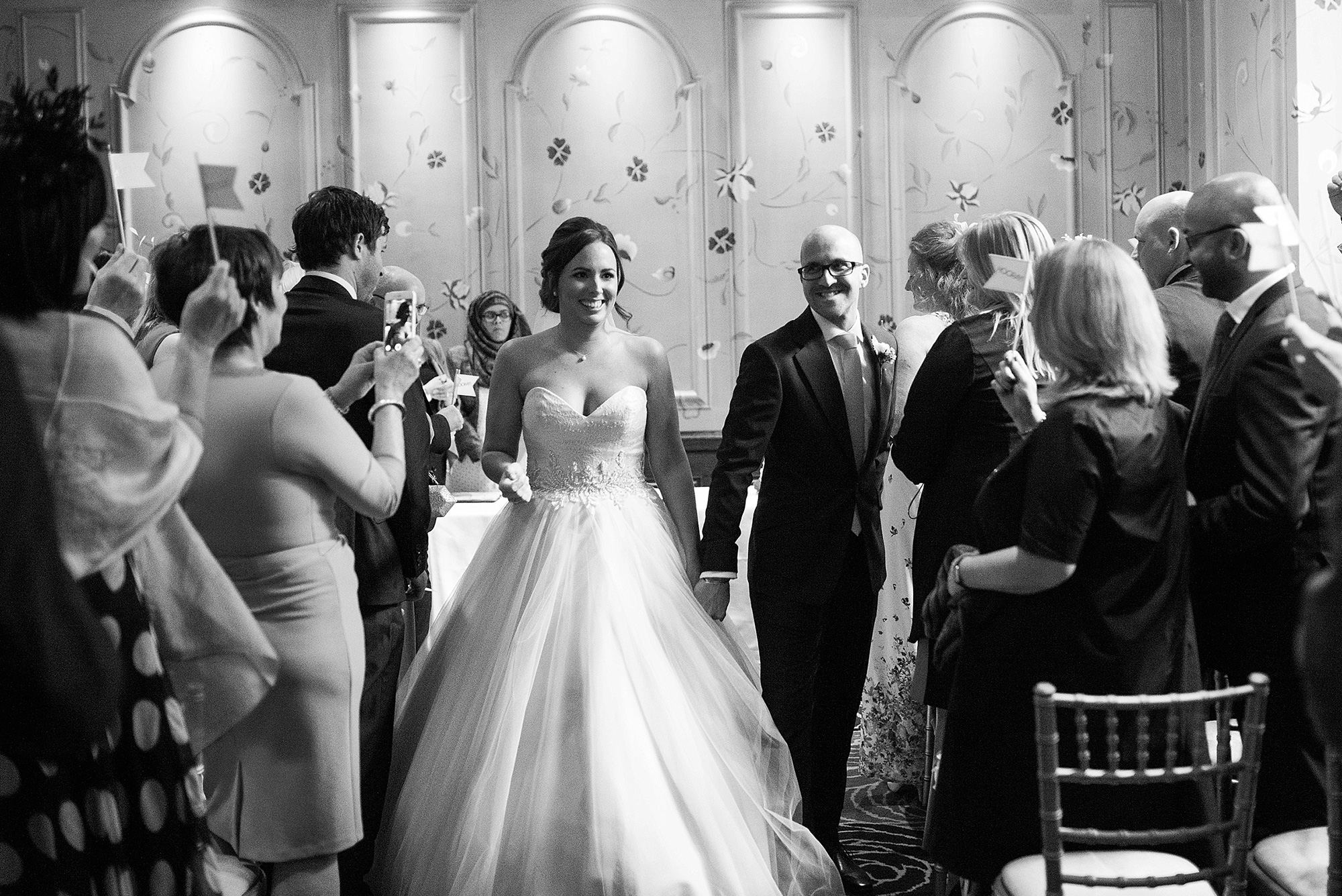 "I no doubt believe that people had their doubts about how long we would last, with the 14 year age gap, but its clear to see that age doesn't matter and that we are happier than ever," Kayleigh says.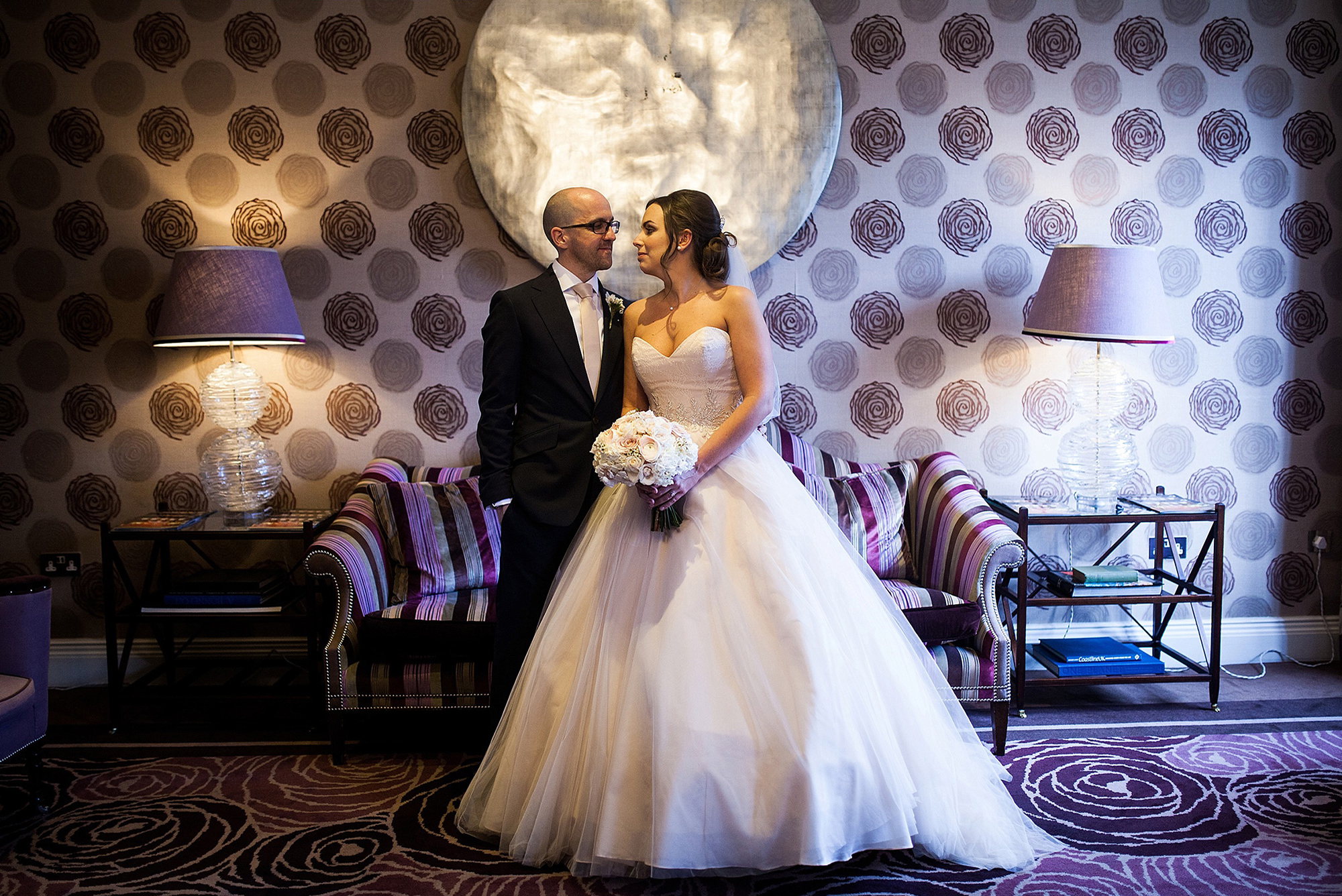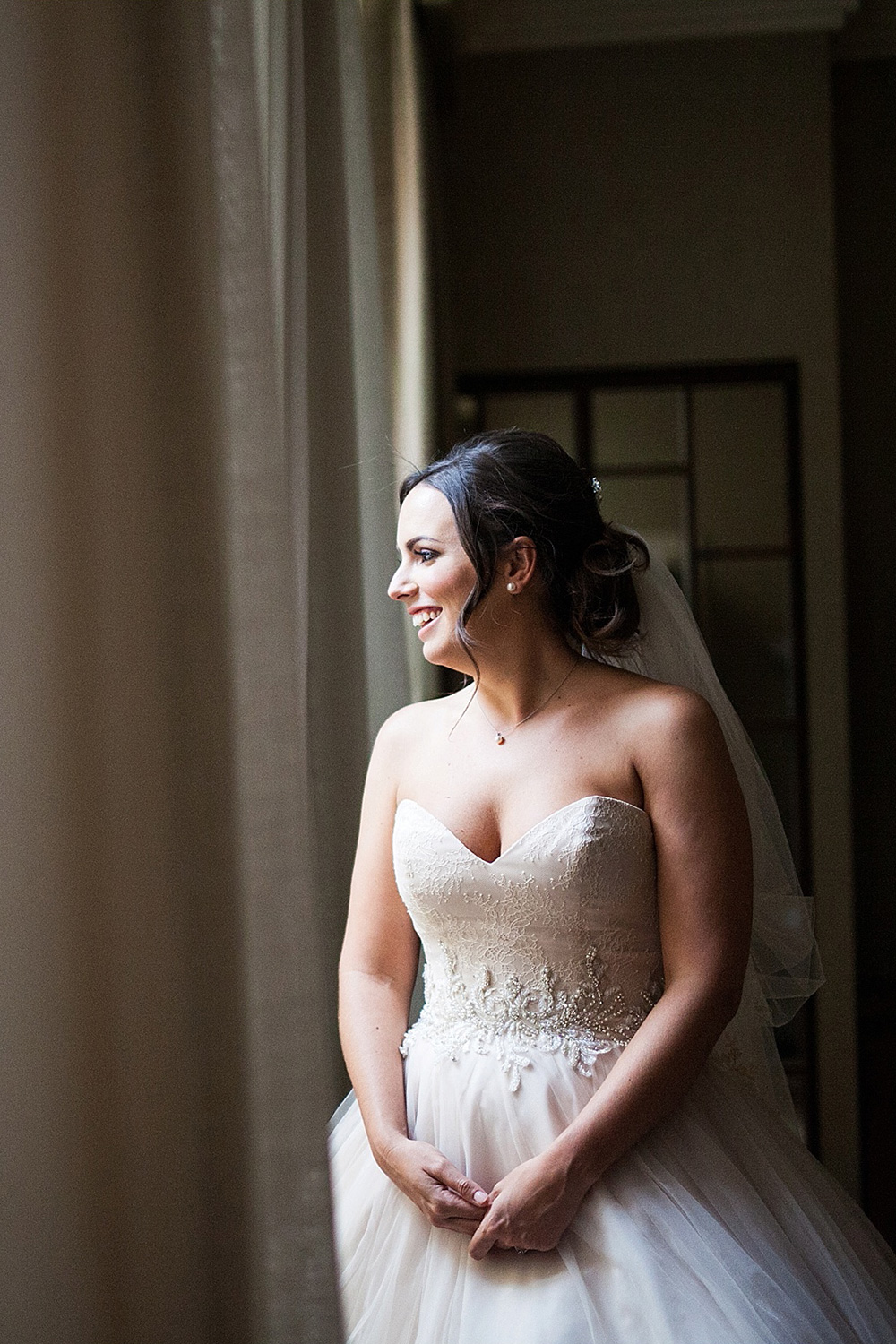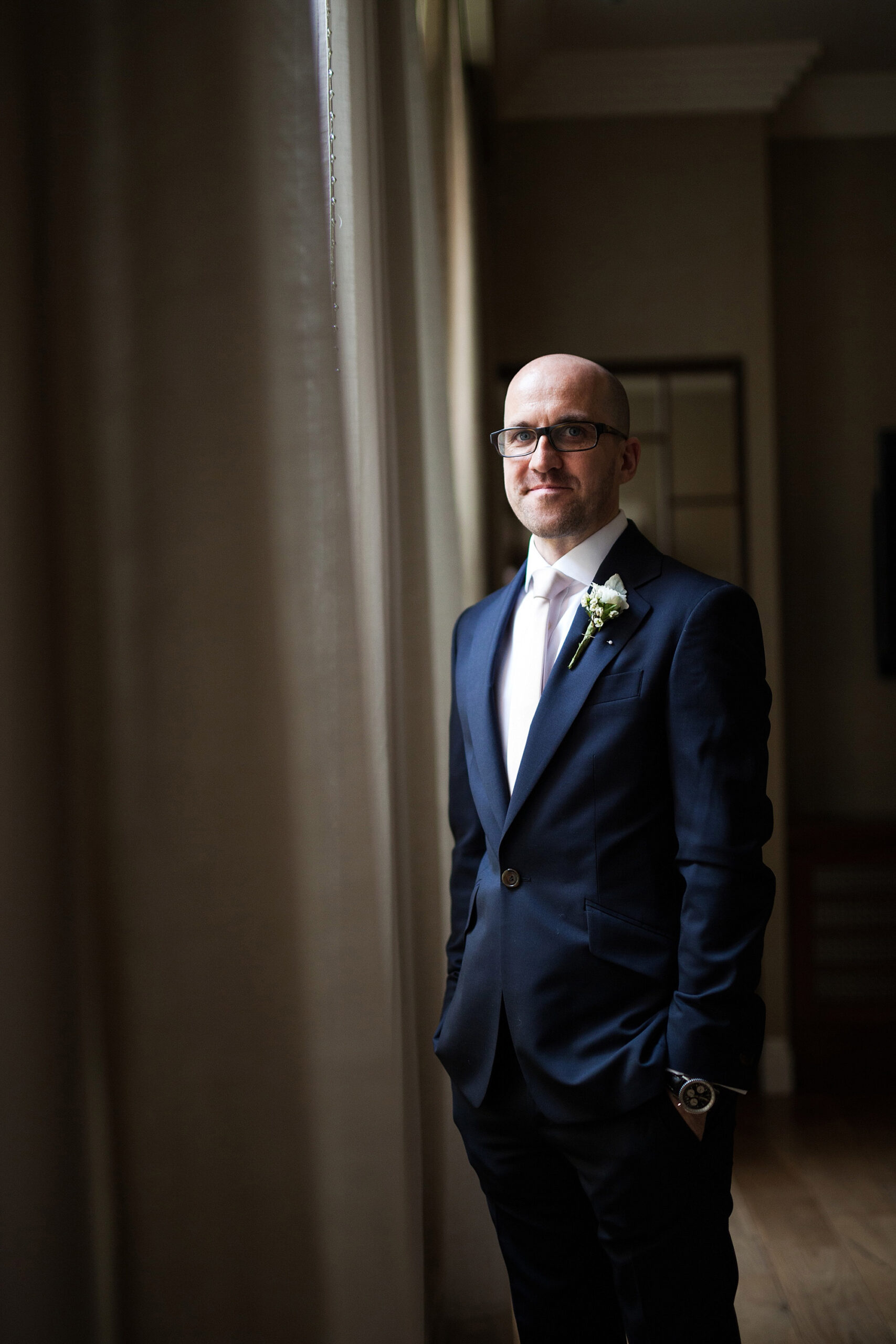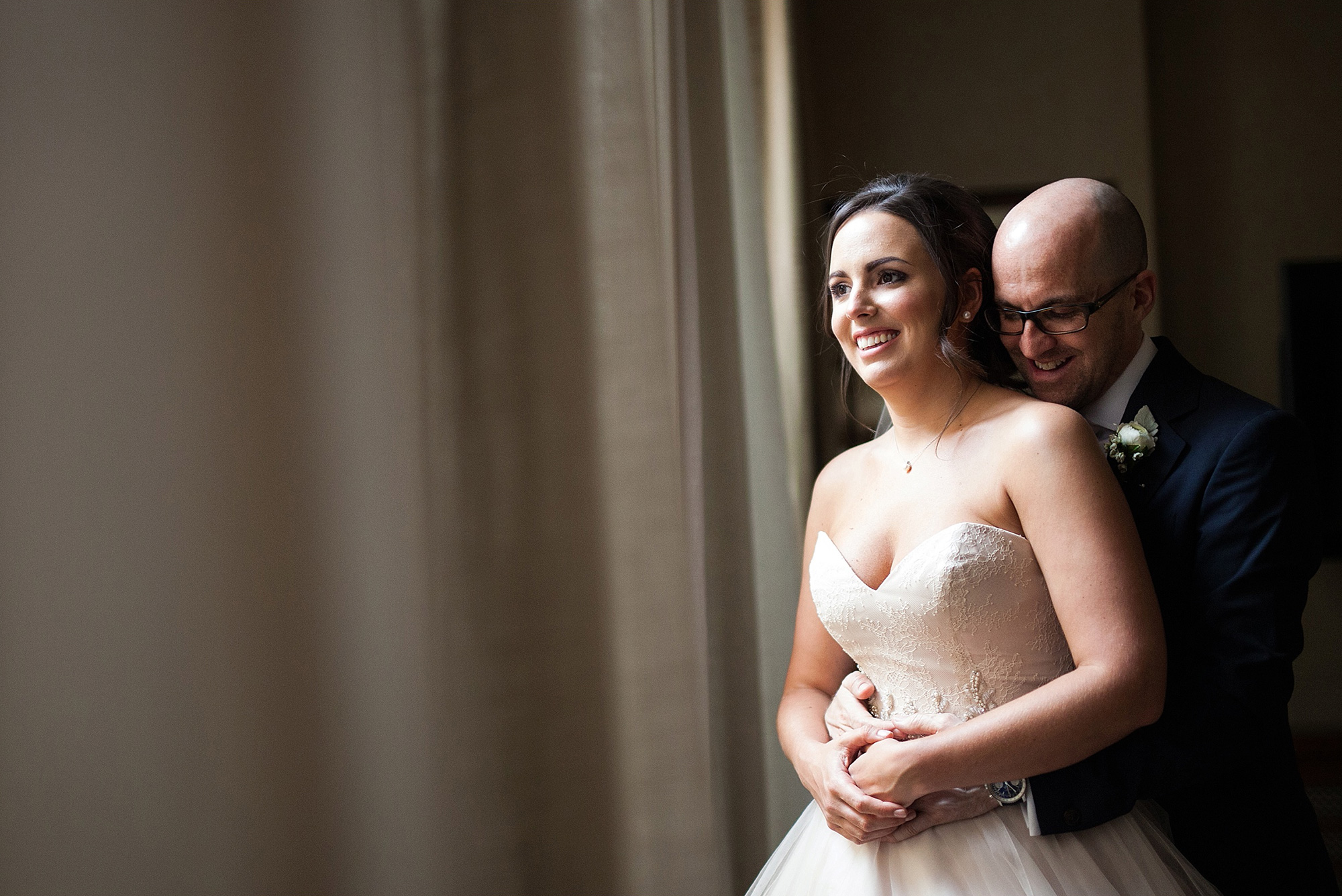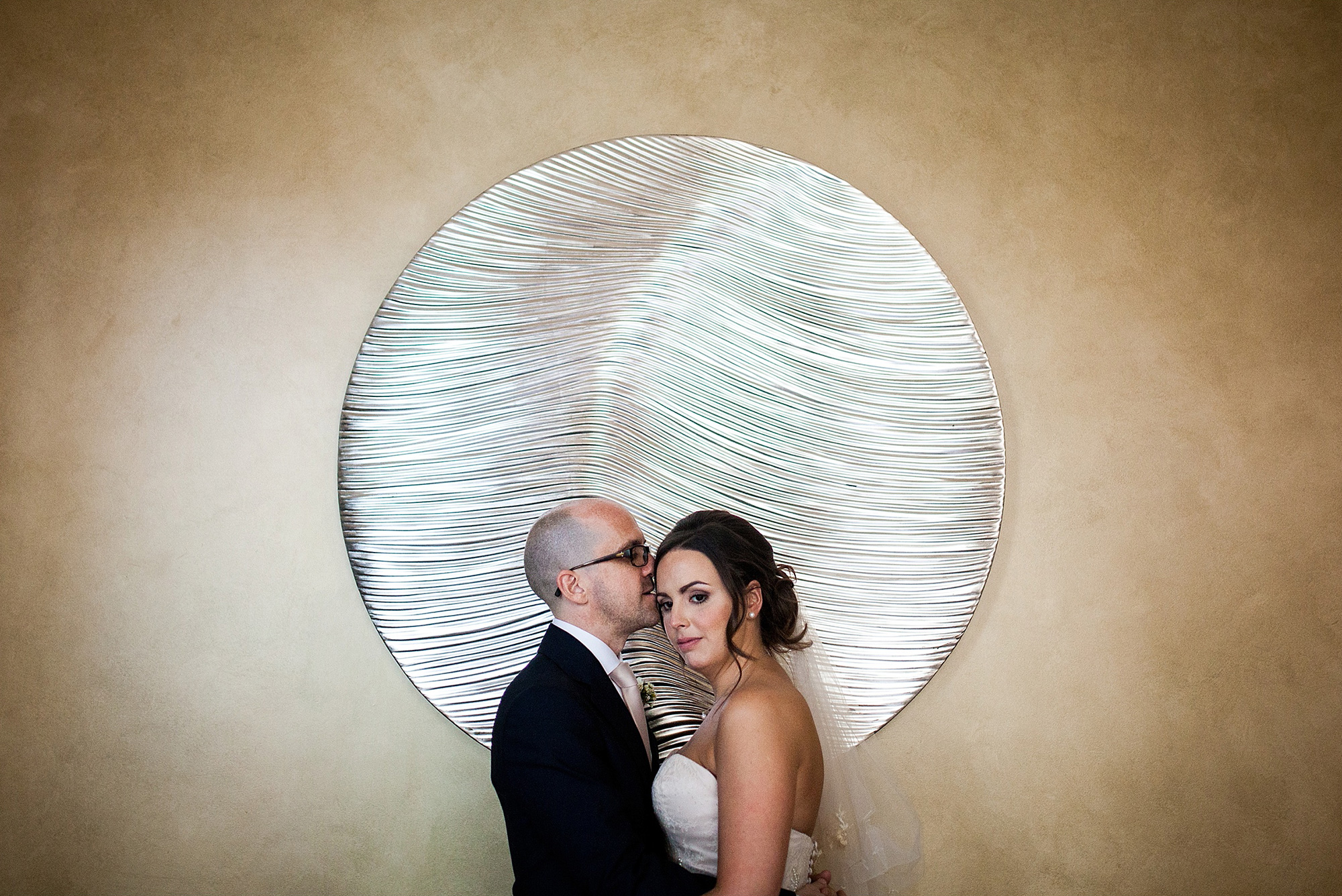 Kayleigh has some simple advice for brides-to-be: "Relax, enjoy the day and take a moment together to take everything in. The day absolutely flies by, so just have fun getting married and being together," she says.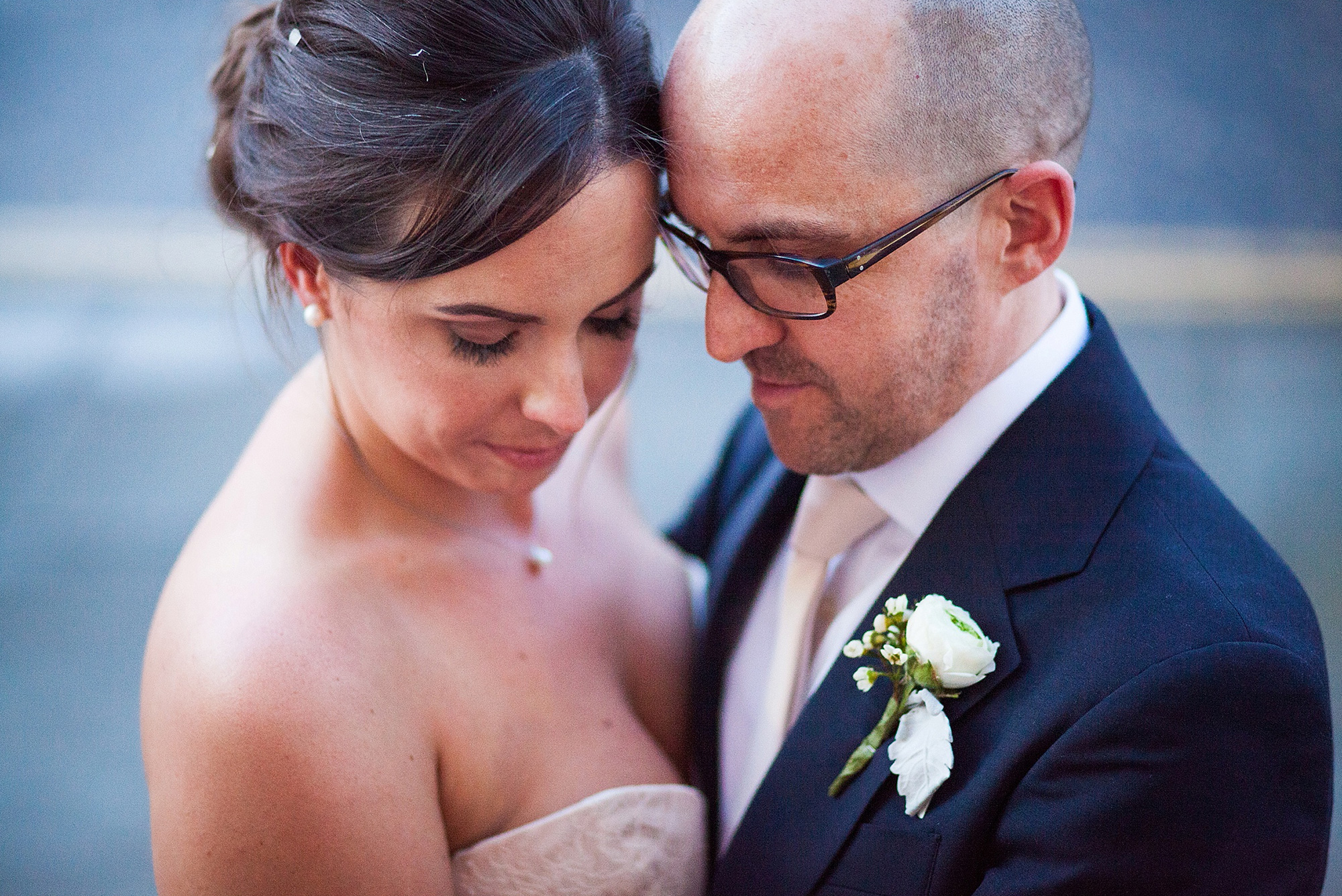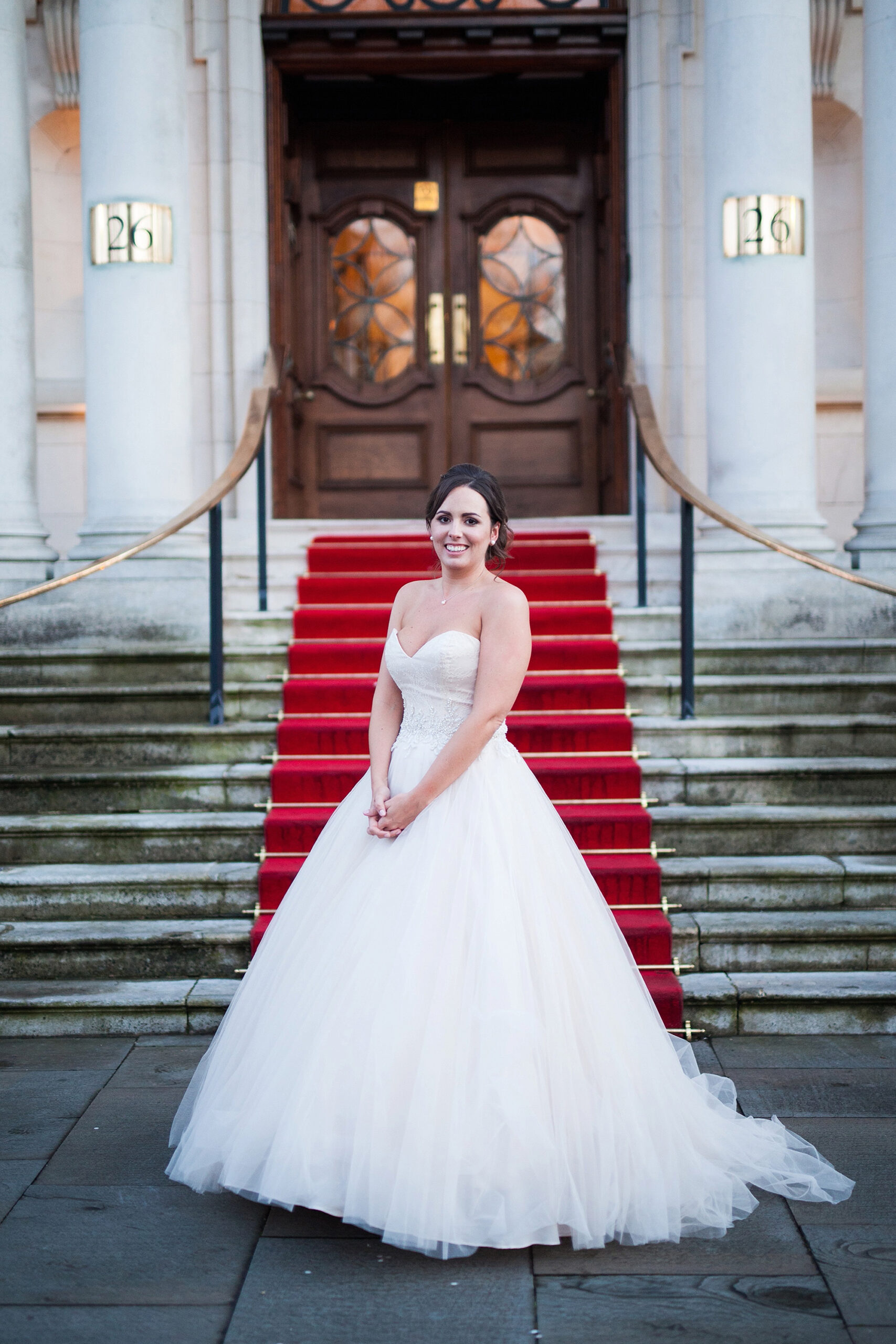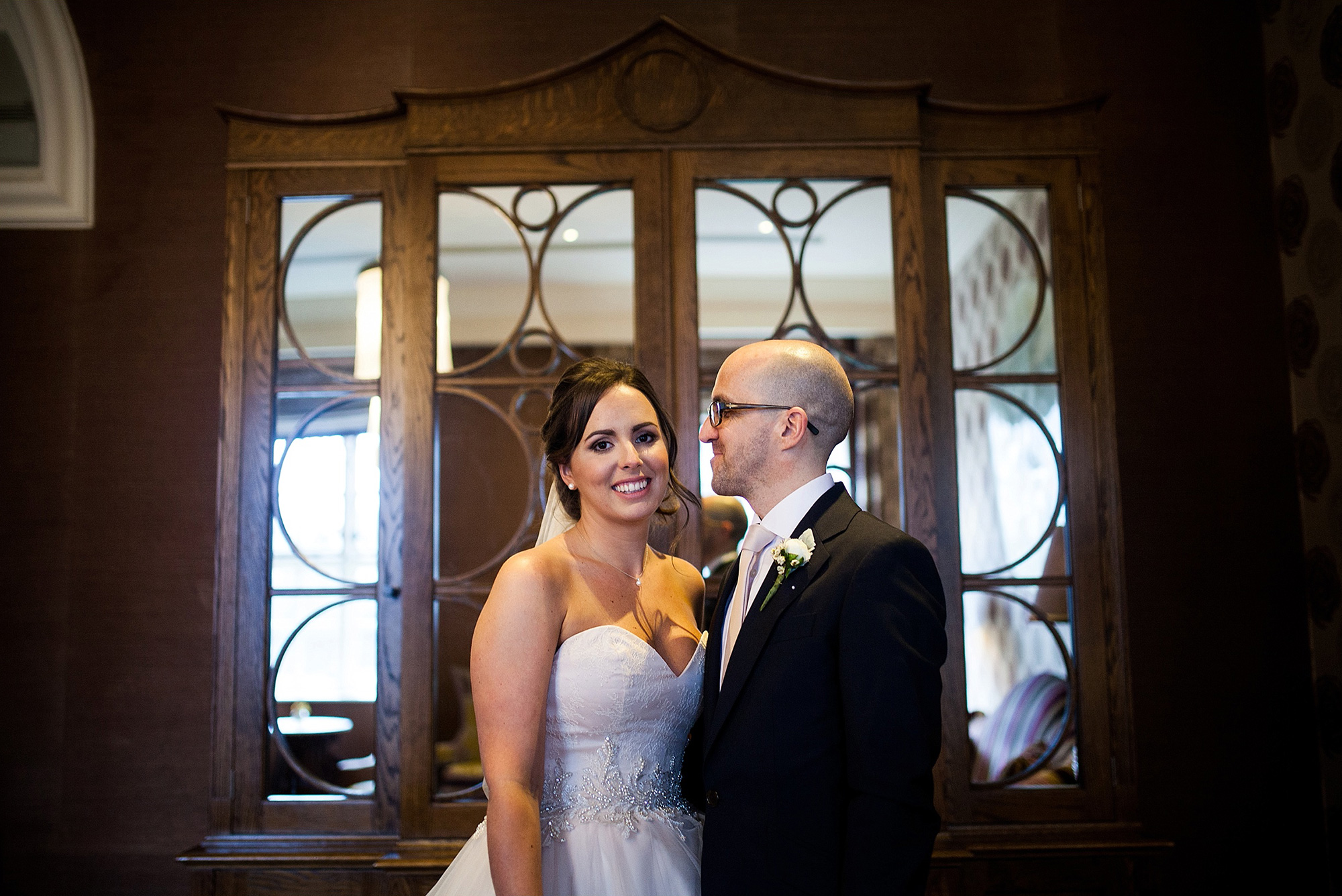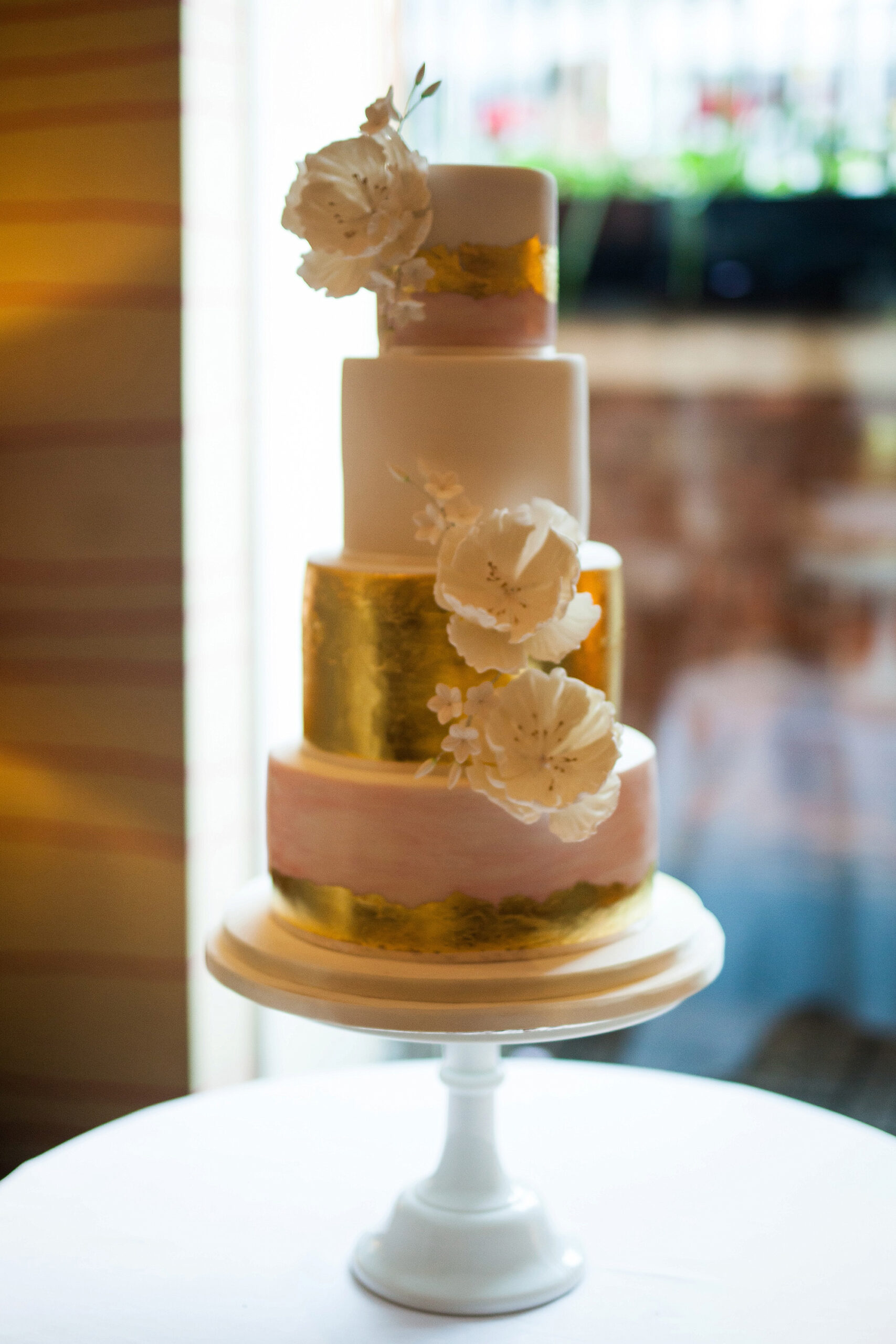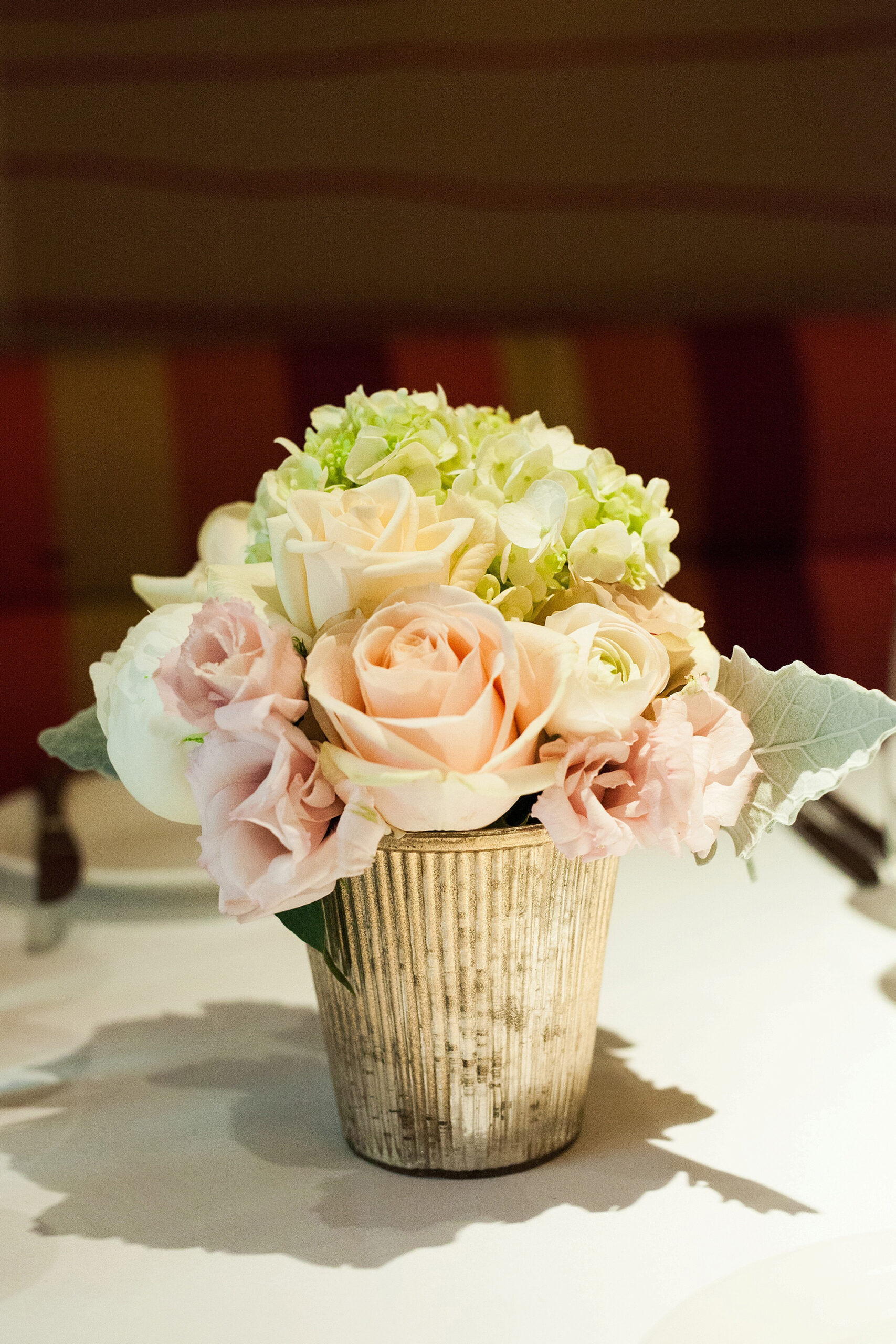 Melissa Woodland Cakes created the couple's gold-themed cake.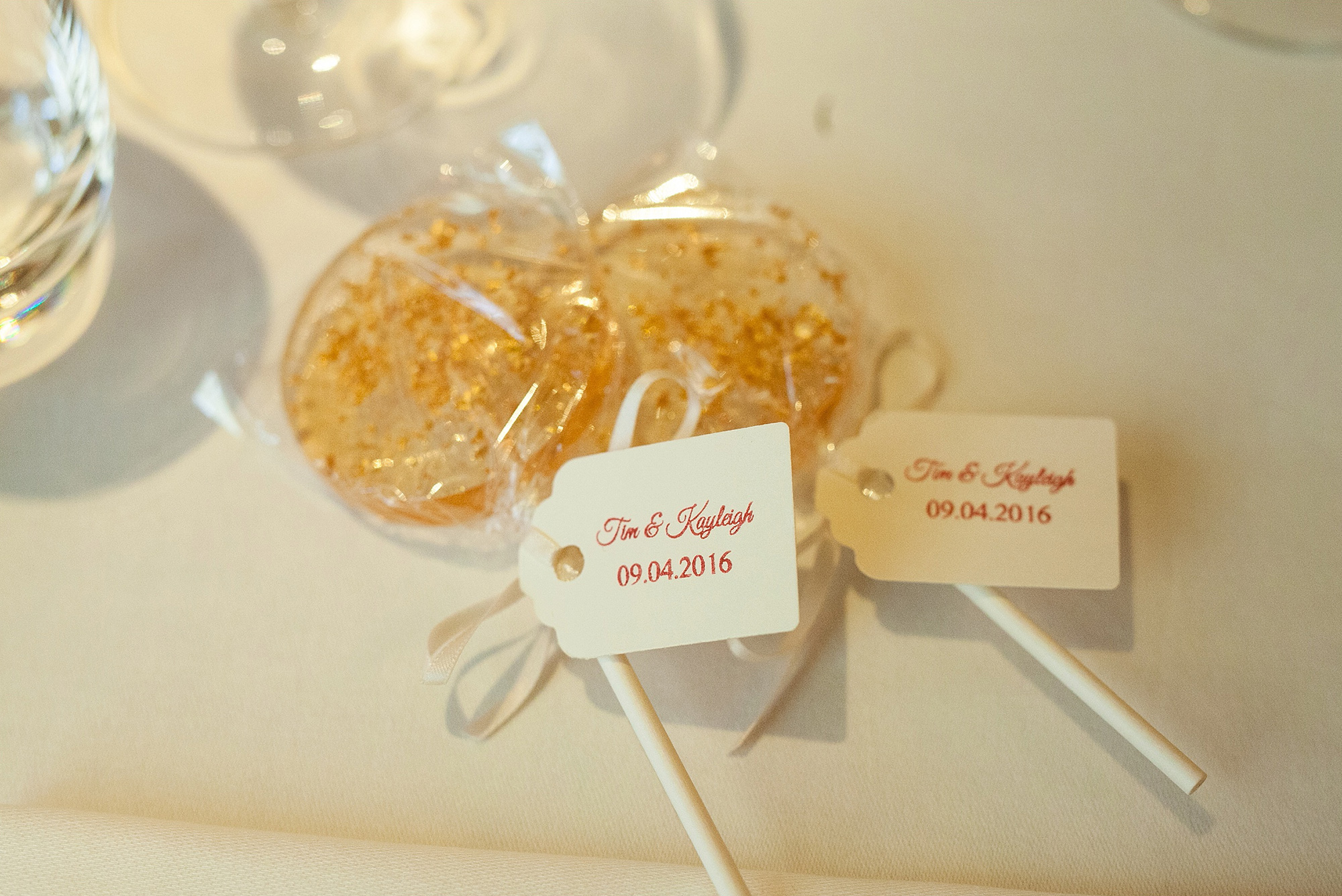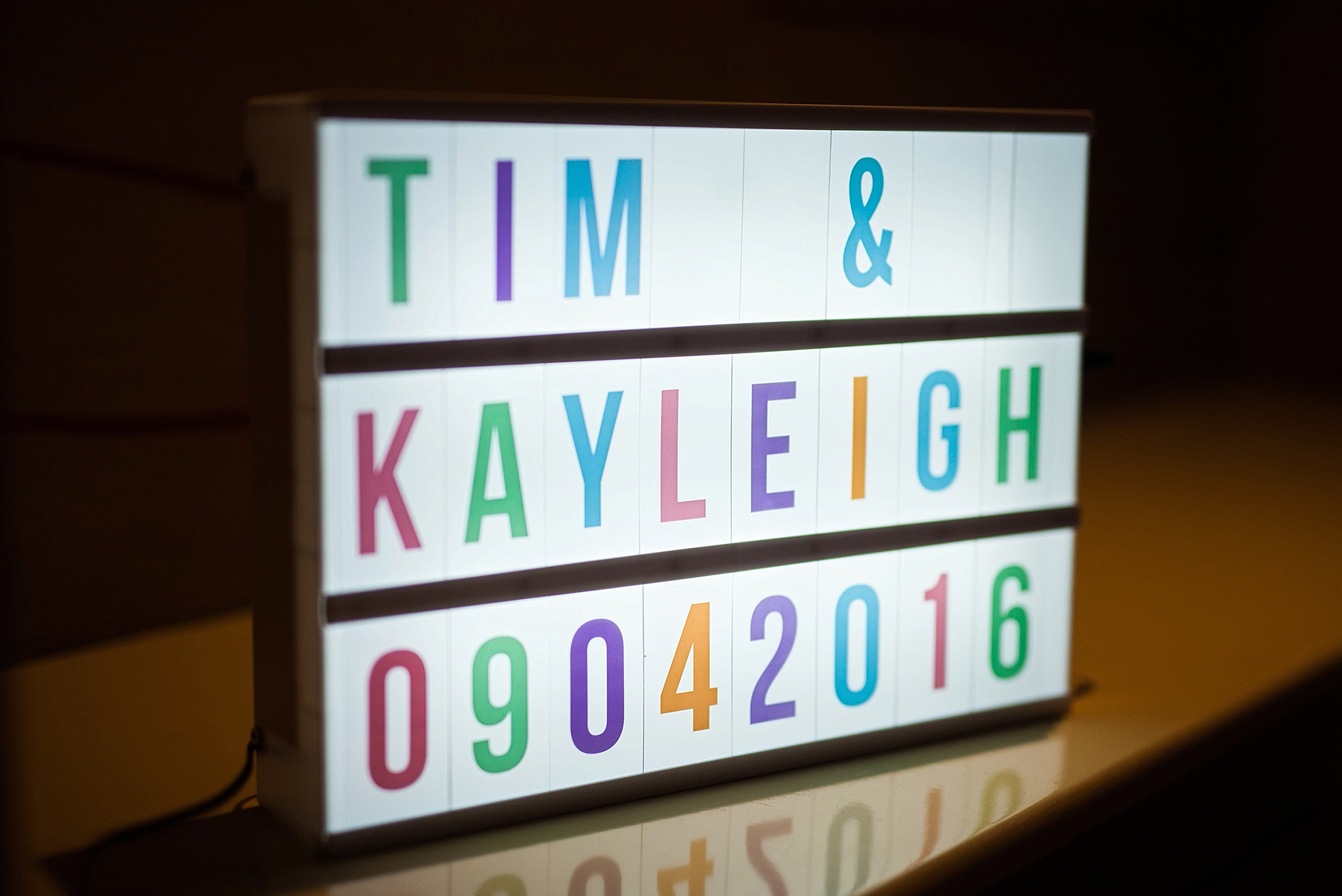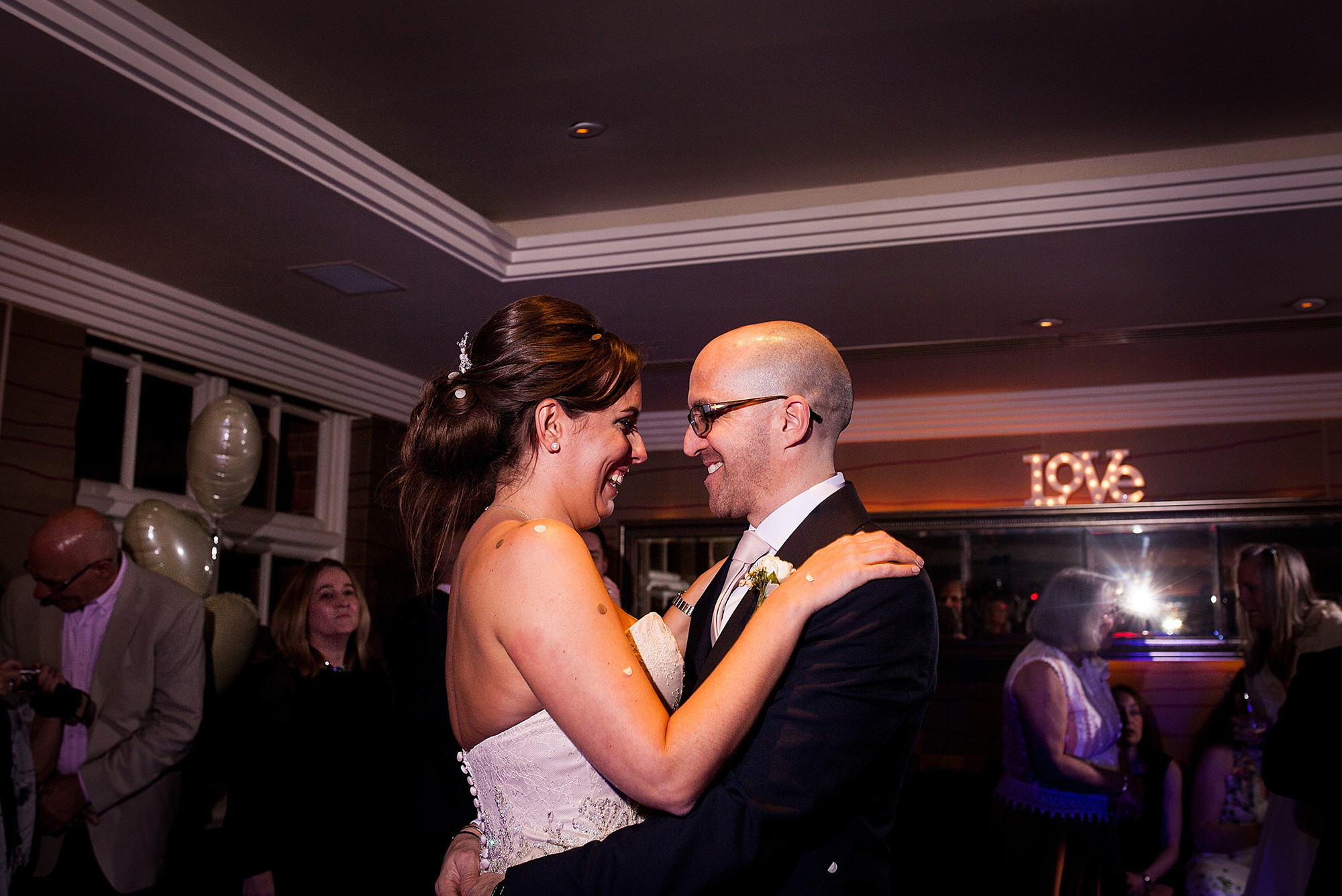 DJ Mitch Matthews entertained at the couple's reception, and says bride Kayleigh, "Every single guest has said to us what an amazing day."